Monetize
The future of AI in advertising for mobile could be audiocentric
Friday, July 19, 2019
13,394
The future of AI in advertising is going to be interesting and for Instreamatic, voice enabling advertising inside audio-centric mobile apps is a win-win for everyone.
Instreamatic is bringing an entirely new kind of ad type to mobile apps. The platform enables AI-backed dialogue advertising. Imagine you're listening to Pandora (who they just partnered with a few weeks ago) and you hear an ad asking if you want to learn about a brand's product. You can verbally respond to the ad - yes to get more info, or no to skip and return to your music.
Early tests (including w/ IKEA and Infiniti as the advertisers) are giving apps/publishers more revenue because there's more ad engagement.
Thus far, it has been a win-win-win for apps, advertisers and user experience, and to dive into it more, we had a conversation with Instreamatic's CEO Stas Tushinskiy, who covers some interesting ground around the subject.
ADM: Why has ad monetization been so much more of a challenge for mobile apps that are audio-centric (streaming music, radio, podcast, etc)?
Tushinsiky: We are spending more and more hours listening to streaming music, streaming radio, and podcast apps – they've become the backdrop for so many of our daily activities. At the same time, the previous 70+ years of radio conditioned us to the free ad-supported model, and most people prefer to stick to it. Now, with speech rapidly rising as a popular user interfaces for mobile apps (and poised to become perhaps the most popular user interface in the next decade), the importance and potential growth of audio-based advertising can give app publishers, listeners, and brands what they want and shouldn't be underestimated.
Going back a step, audio ad content has long faced a significant measurement challenge, stemming from the fact that audio content cannot be "clicked" in the way that visual digital advertising can. Advertisers sometimes serve a companion banner with an audio ad, but these banners deliver low click-through rates because audio app content is consumed predominantly in a hands-free, screen-free manner. This reality creates major hurdles in measuring the performance of audio campaigns. Brands' best available option has been to run attribution studies, with results available two months after the campaign is over and well after the money is spent. It's hardly in the league of real-time actionable insights.
Voice dialogue advertising solves this issue. By enabling direct and measurable voice-based engagements between app listeners and ads, advertisers can now leverage precise real-time audio ad metrics. This offers a huge new opportunity for advertisers to optimize their ads and results in higher ad yields for app publishers as well.
The future of AI in advertising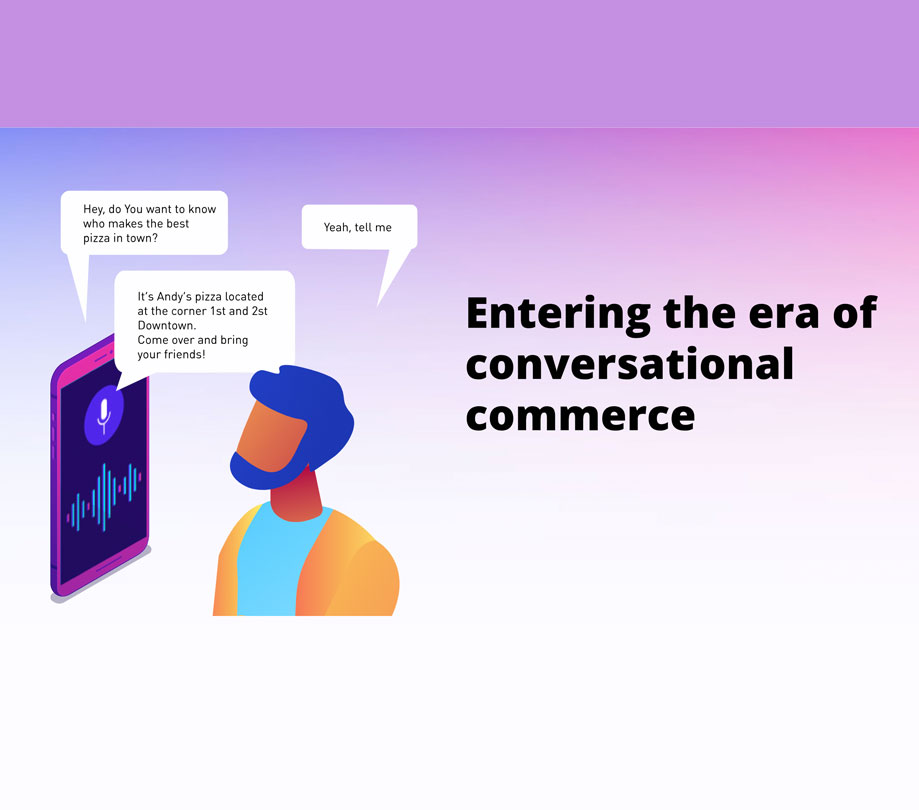 ADM: Who benefits from a change to dialogue advertising?
Tushinsiky: The shift to dialogue advertising brings with it wholly unique and meaningful benefits for listeners, advertisers, and app publishers alike. Listeners get advertising experiences that are shorter, interactive, and frankly more fun and interesting. Advertisers gain the ability to measure the performance of their audio ad spending in real-time to optimize their campaigns. App publishers with audio content enjoy higher ad rates and get to work with more performance-focused advertisers.
ADM: Any early metrics on how this new kind of voice-interactive approach to advertising on mobile apps is working for app publishers and brands? And will changes in listener behavior and expectations alter how audio-centric apps are developed?
Tushinsiky: Testing conducted at the end of last year with a European radio company, using Instreamatic's platform to deploy voice-enabled ad campaigns on its online radio streaming service, achieved results quite differentiated from the industry norm. While these ads were tested in just 1% of the overall impressions reaching listeners, they brought in 10% of total digital ad revenue.
A voice-enabled ad campaign from IKEA (also in Europe) earned similarly strong results, including a 7.68% engagement rate and a 4.28% interest rate. Similar audio-only ads – with no listener voice interaction – received a click-through rate below 1%. Another recent voice-enabled ad campaign trialed by Infiniti achieved a recognized engagement rate of 13.2% and a total voice engagement rate of 18.9%, results on a completely different magnitude compared to equivalent one-way audio ads.
Voice-enabled ads are already fully-compatible and ready for use with apps today. However, developers may discover ways of optimizing their apps around these ads, in line with users' preferences.
ADM: Instreamatic has an AI component - how does that fit in?
Tushinsiky: Instreamatic's True Voice AI technology understands and also predicts consumer intent. Doing so helps optimize ad performance based on listeners' responses. Even more importantly, the AI component enables Continuing Dialogue experiences, which ensure that audio app listeners are never bombarded with the same ads they've already engaged with. Instead, a brand can have a continuing conversation with a consumer, even across different app publishers.
ADM: Pandora recently announced it is planning to test interactive voice ads this year using Instreamatic - do you know when listeners should expect to encounter those ads?
Tushinsiky: I don't know the specifics on that – it's up to Pandora. But we're proud of our recent partnership with them, and excited to see voice-enabled advertising roll out to more streaming music users soon.
ADM: Instreamatic also recently announced a partnership with jācapps, an app development firm. What's the story behind that?
Tushinsiky: jācapps is one of the most innovative platforms out there when it comes to mobile app development, with a list of clients that includes many major brands and media companies. Instreamatic has now become a part of this platform, meaning that jācapps clients can now access Instreamatic technology by default, without any additional integration. For app publishers looking to monetize audio content, it's a pretty streamlined way to do it.
ADM: What's next for Instreamatic?
Tushinsiky: We're excited to introduce and enhance Continuing Dialogue experiences to app publishers and their advertising partners. With the Instreamatic platform, we've been building a foundation for a complete reinvention of the advertising experience as we know it today. Consumers shouldn't have to endure obnoxious ad experiences, especially those where the same annoying ads scream from every direction. Instead, advertising should be an intelligent conversation between a brand and a consumer. This is our vision: to allow brands and their audiences on mobile-centric applications to hear and speak with one another.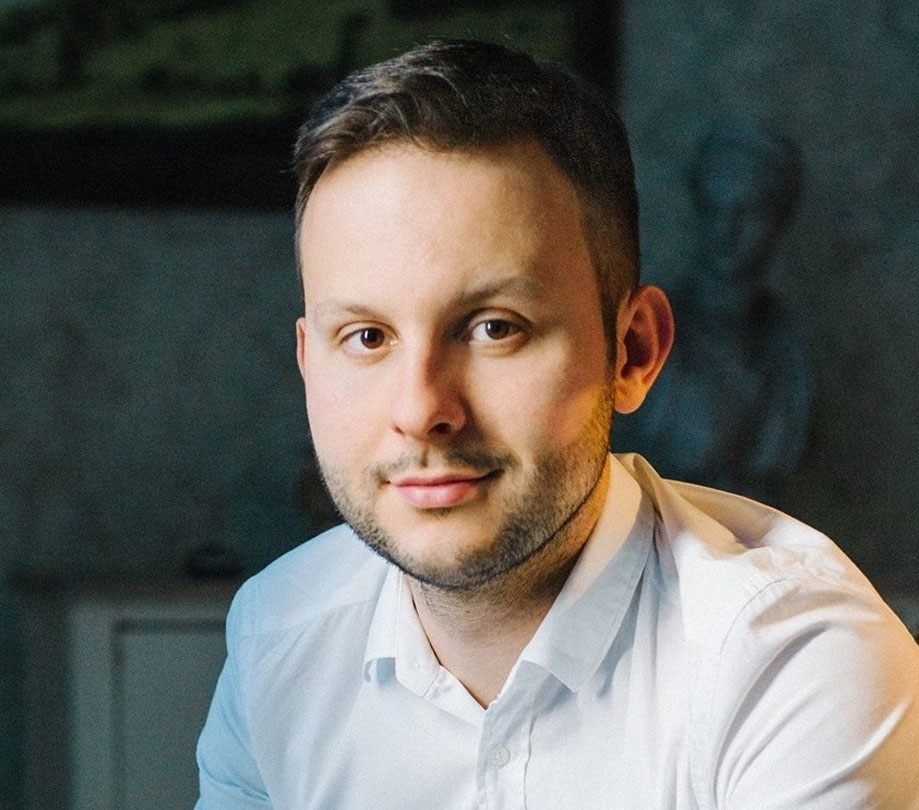 About Stas Tushinsiky
Stas Tushinskiy is CEO and co-founder of Instreamatic, headquartered in San Francisco. Prior to Instreamatic, Stas built a leading digital audio advertising sales house in Europe, working closely with global Tier 1 brands like Porsche, Starbucks, and McDonald's, as well as global ad agencies including OMD and Mindshare. Before that, Stas headed business development for a leading mobile music streaming service in Europe. Stas, his wife, and his son make their home in Mountain View, California.
Read more:
http://instreamatic.com
---
Become a subscriber of App Developer Magazine for just $5.99 a month and take advantage of all these perks.
MEMBERS GET ACCESS TO
- Exclusive content from leaders in the industry

- Q&A articles from industry leaders

- Tips and tricks from the most successful developers weekly

- Monthly issues, including all 90+ back-issues since 2012

- Event discounts and early-bird signups

- Gain insight from top achievers in the app store

- Learn what tools to use, what SDK's to use, and more



Subscribe here