Cloud Services
The cloud infrastructure startup war brewing
Tuesday, July 30, 2019
10,917
We chat with Eric Anderson, Principal at Scale Venture Partners, about the cloud infrastructure battle, and what cloud providers might look like in ten years.
Cloud infrastructure startups have traditionally faced an uphill battle as they strive to gain footing against market leaders like AWS and Google. As a result, venture investors have tended to shy away from these startups on the assumption that the cloud platforms will eventually eradicate all competition in the market.
Eric Anderson, Principal at Scale Venture Partners, disagrees with the sentiment that there is little space in the market for these startups. In fact, he thinks the time is ripe for VC investment. Eric worked for AWS and Google Cloud, where he led the team that launched Cloud Dataprep and key components of Cloud Dataflow. At ScaleVP, Eric has been instrumental in investments like PerimeterX, Big ID, and Matillion. We sat down with him to learn a little more about how the cloud infrastructure space is developing and why he thinks the market is about to heat up.
ADM: How has the cloud landscape traditionally operated, and how have new platforms like Google's Anthos disrupted the market?
Anderson: Traditionally, the cloud vendors (Google, AWS, Azure) dominated the cloud space and offered a slew of both low-level resources and high-level services. Organizations would sign on to a single cloud provider and then exclusively use that provider's suite of products, either because they were restricted by contracts with the cloud provider or because the suite they used was incompatible with outside products.
In this environment, even startups with superior products struggled to establish their own distribution channels and market themselves against the incumbents. The cloud providers could succeed with lesser products simply because they were more easily accessible to customers.
Developments like Google's Anthos suggest a shift away from this vendor lock-in, because Google's high- level services can now compete on their own merits rather than being tied to a single platform. Critically, this opens the door for startups to follow suit with high-level service offerings that can compete alongside Amazon, Microsoft, or even Google itself.
What's more, Google has started to partner with best-in-class specialized startups, recognizing that doing so adds value to their own platform offering. Google is starting to move closer to an "app store" experience, where other products are available and visible on their platform. These products can either enhance Google's own suite or engage in healthy competition with some of Google's products.
ADM: In a market where AWS, GCP, and Microsoft dominate, how do you approach cloud infrastructure investments?
Anderson: I don't agree with the sentiment that Amazon or Google's presence in a market means startups shouldn't bother to compete. As an investor, I already know that Amazon, for example, already has a product in pretty much any cloud infrastructure category I'm looking at. The essential thing I look for when determining whether to make an investment in the space is whether the product can address a complex critical need...and do it better than the big guys.
The reality is that Amazon and Google aren't best-in-class in every space they play in -- most of their products merely cover the basics. If a startup can find an area that is of critical need to customers and then excel at that, they can absolutely compete and win in that market. Snowflake and Confluent are good examples of companies that have been able to do exactly that.
Another thing that I have seen work really well is startups focusing on superior user experience. Specialized startups can cater to the very specific needs of a non-engineer user, and provide a much more tailored user experience. Snowflake offers a data warehouse that caters to business analysts and data scientists. The company is able to shape the whole user experience to that audience and to their specific needs, whereas cloud providers are hamstrung by being forced to satisfy the common denominator of all potential users.
ADM: What are the biggest challenges startups face when developing a cloud infrastructure platform and how can they overcome these hurdles?
Anderson: Besides differentiating from large cloud provider offerings, which is where serving a critical need is key, the biggest challenge I see is open source and the risk that one of the big competitors will clone a startup's product and offer it as a part of their suite. Admittedly, this is a very complicated challenge to address on the startup side, but I've seen one tactic work: facilitating the move of legacy companies to the cloud. Ultimately, Amazon's goal is to move everyone to the cloud. Snowflake is again an example of a company that did this well, so it was in Amazon's best interest for Snowflake to keep doing what they are doing.
ADM: From your perspective, how do you see the industry developing? What will the relationship between cloud providers and startups look like in 10 years?
Anderson: My sense is that this will continue to be a complicated and fraught relationship, but I believe Google is wise to move to a more open business model that encourages best-in-breed startups to enter the market and complement Google's strong suite of products. More and more we're finding that cloud lock-in can restrain a company's growth when their vendor is neither able to keep up with the pace of innovation nor offer the most efficient or applicable product for the company's needs. If there is one thing we can count on in the tech industry, it's that there will always be space for companies that disrupt the status quo through products that address critical needs.
ADM: Do you think the market for cloud infrastructure startups is going to heat up or slow down over the next five years? Why?
Anderson: The market is already heating up and will continue to do so. As the market matures, we will see a resurgence of investments from those who originally shied away in fear of AWS. With companies at such varying points in their transition to the cloud, and of course with their own unique business needs, it is in everyone's best interest to have the option to pick and choose the offerings that are best suited for them. We are already seeing companies demanding this flexibility, bringing a new class of startups that are rising to meet the challenge.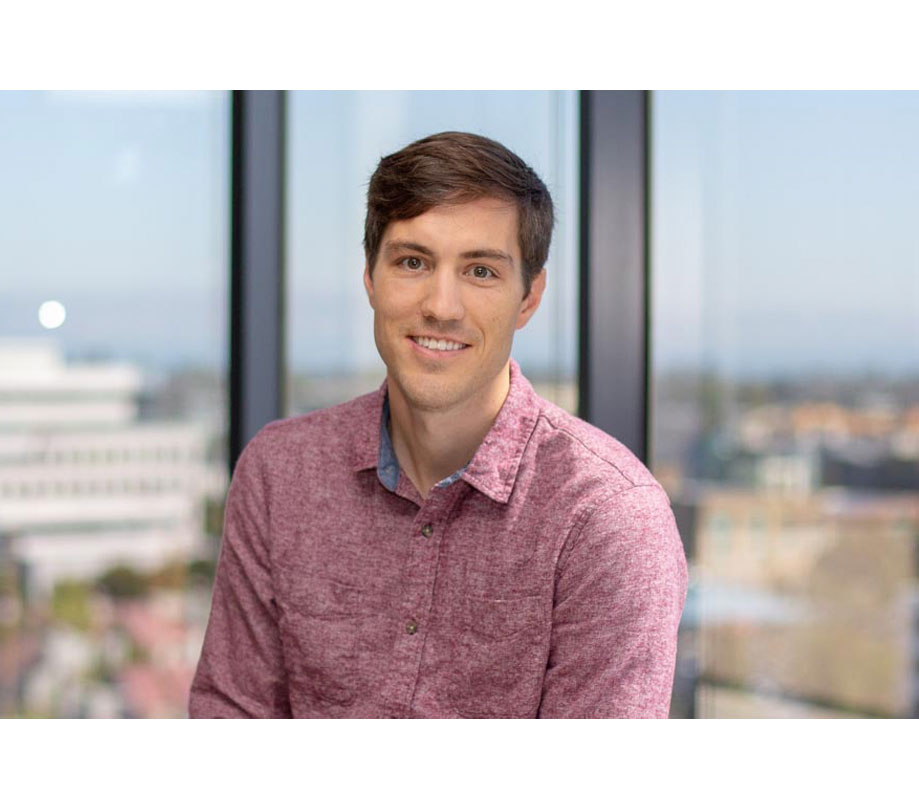 About Eric Anderson
Eric focuses on investments across ScaleVP's technology portfolio with a primary focus on cloud infrastructure and security with an emphasis on machine learning and data processing. He is a Board observer at Scale portfolio companies Matillion, BigID, Expel, and PerimeterX.
Before ScaleVP, Eric was a Product Manager at Google in the Data Analytics and Machine Learning group within Google Cloud. He led the team that launched Cloud Dataprep and also launched key components of Cloud Dataflow. Previously, Eric was a Product Manager at Amazon Web Services and built aircraft engines in General Electric's Operation Management Leadership Program. He's a contributor to relevant open source projects, including Alluxio, where he is on the Project Management Committee, and Apache Beam.
---
Become a subscriber of App Developer Magazine for just $5.99 a month and take advantage of all these perks.
MEMBERS GET ACCESS TO
- Exclusive content from leaders in the industry

- Q&A articles from industry leaders

- Tips and tricks from the most successful developers weekly

- Monthly issues, including all 90+ back-issues since 2012

- Event discounts and early-bird signups

- Gain insight from top achievers in the app store

- Learn what tools to use, what SDK's to use, and more



Subscribe here