Developer Jobs
Tech salaries in 2019 report is out
Wednesday, June 26, 2019
13,121
Hired has released it's "State of Salaries" report for 2019 and it's got some numbers that anyone in tech might be interested in. Including the best city to relocate to, how much you make vs. your age, and does that degree help you land the best job and salary?
Career marketplace Hired released its fourth annual State of Salaries research report. The data looks at tech salaries in top global business hubs and analyzes how they've changed, how they fare when considering the cost of living, which industries pay the most, and how race and age impact compensation.
Other cities are giving SF a run for its money
The average Boston and Toronto tech worker was paid 9% more in 2018 than in 2017. Boston salaries raised from $117K in 2017 to $127K in 2018. Toronto salaries raised from $92K CAD ($73K) in 2017, to $100K CAD ($74K) in 2018.
Salaries are also increasing fast in Paris (8% increase, now at €52K/$60K ), Austin (6% increase, now at $125K) and Washington D.C. (6% increase, now at $123K).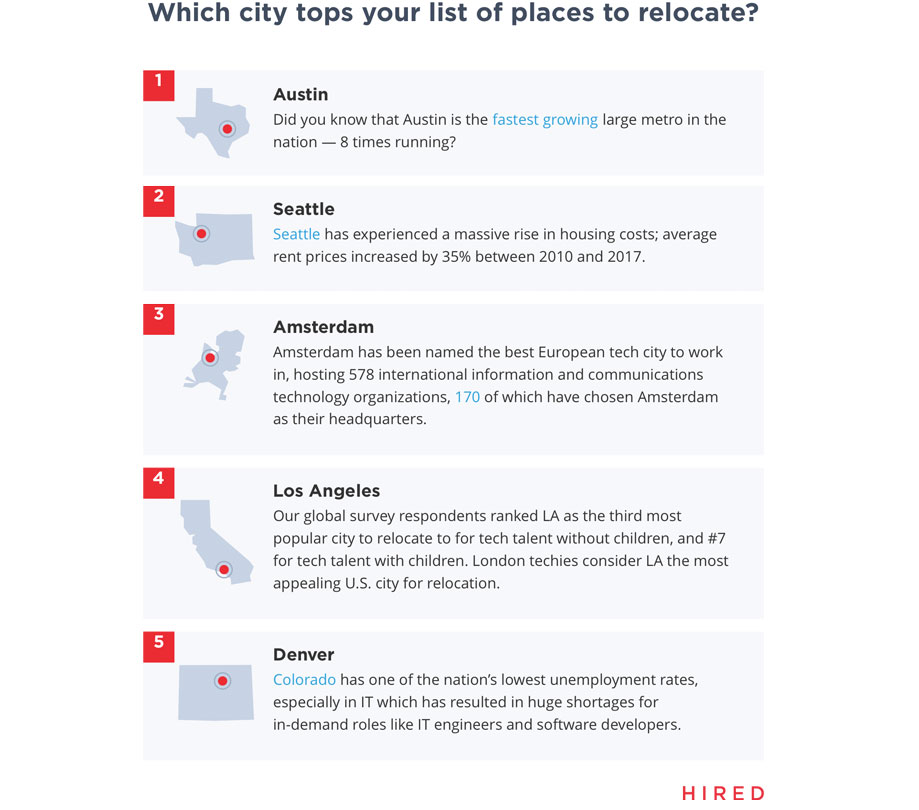 Cost of living comparison shows tech workers in Austin are the best off
Austin tech workers make $125K on average, but they would need an $83K raise to maintain their same standard of living in SF. This is the third consecutive year that Austin tops the list for where tech workers' salaries stretch the farthest.
The wage gap is getting worse for black tech workers
Black tech workers are paid the least - and the gap is growing. They're paid $11K less than white peers, up by $5K since last year.
For the first time, Asian tech workers are out-earning their white counterparts by $2K on average.
Salaries plateau after age 40
Salaries for tech workers peak in their mid-40s at $149K but then plateau after 50 where it hovers around $146K. It then it drops even further as they enter their 60s with $144K offered.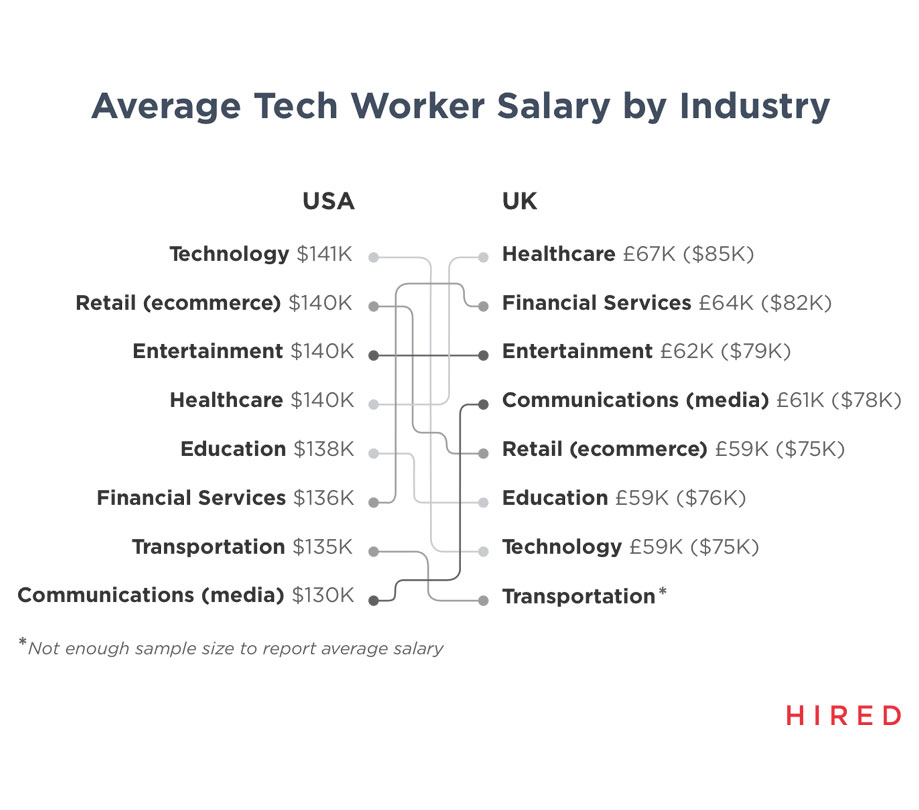 The technology industry pays the most
The technology sector pays candidates the most competitive salaries at $141K.
In the US, retail, entertainment and healthcare industries tied for second, with an average salary of $140K, followed by education at $138K.
Most tech workers say advanced degrees aren't worth it
31% of tech workers believe they could have the exact same job without their degree
Only 23% of techies with master's and/or doctorates believe they command higher salaries because of their advanced degree.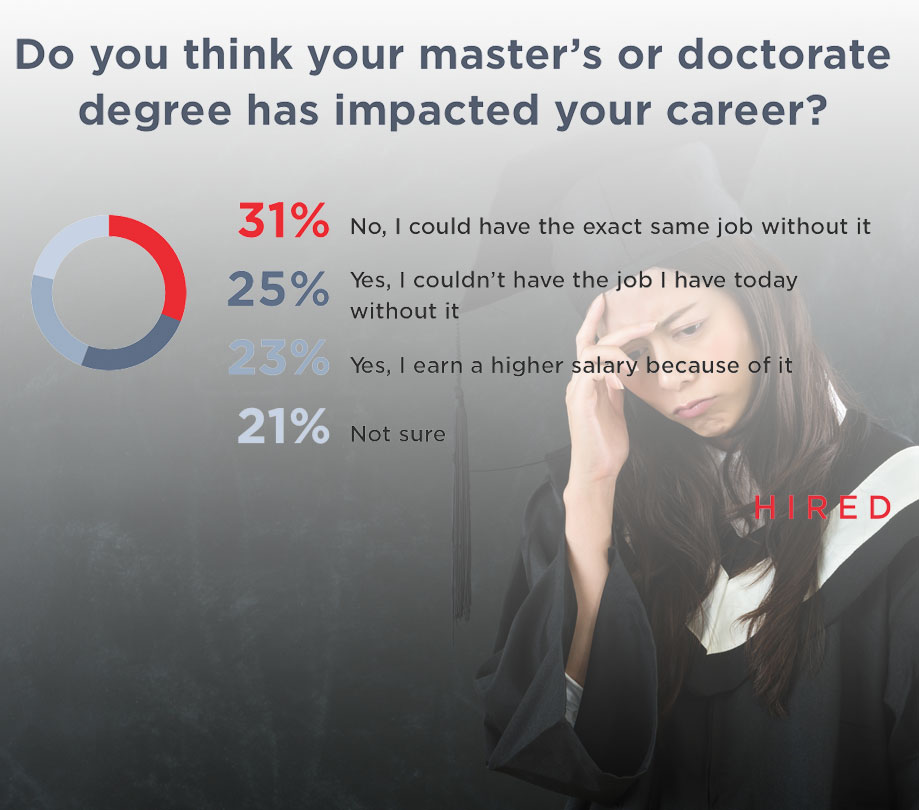 Full stack engineers are most in-demand by companies
Full stack engineers are the most in-demand in the US, while backend engineers are most sought after in the UK.
All salary data in this report is based on proprietary information from Hired's marketplace of more than 98,000 job seekers and 10,000 companies. Because Hired collects voluntary demographic data and facilitates the job searching process from the initial interview request all the way to the final job offer, it has unprecedented visibility into actual job offers made to real people.
To understand how education, salaries, and cost of living affect workers' decision-making and satisfaction, Hired also surveyed more than 1,800 tech workers on the Hired platform.
---
Become a subscriber of App Developer Magazine for just $5.99 a month and take advantage of all these perks.
MEMBERS GET ACCESS TO
- Exclusive content from leaders in the industry

- Q&A articles from industry leaders

- Tips and tricks from the most successful developers weekly

- Monthly issues, including all 90+ back-issues since 2012

- Event discounts and early-bird signups

- Gain insight from top achievers in the app store

- Learn what tools to use, what SDK's to use, and more



Subscribe here