Web3
Smart contract environment Filecoin Virtual Machine launches
Friday, March 17, 2023
Filecoin has announced the launch of the Filecoin Virtual Machine (FVM), FVM will revolutionize decentralized computing and unlock the potential of an open data economy. The new layer 1 smart contract capabilities will also bring programmability to Filecoin.
Filecoin Virtual Machine (FVM), an execution environment for smart contracts on the Filecoin network, is now live on the Filecoin mainnet. The FVM launch adds smart contracts and user programmability to the Filecoin blockchain, unlocking the enormous potential of an open data economy.
With FVM, developers can write and deploy custom code to run on the Filecoin blockchain, allowing them to connect, augment, and innovate around the building blocks of the Filecoin economy: storage, retrieval, and computation of content-addressed data at scale. This represents a major advancement in the capabilities of decentralized storage.
Filecoin Virtual Machine (FVM) launches to revolutionize smart contracts, and decentralized computing, and unlock the potential of an open data economy
FVM's new features will significantly increase the utility and value of the Filecoin network, a unique economy of 3800+ storage provider systems worldwide. Together, these systems contribute over 13 EiB of storage capacity to the network, secure hundreds of TiB of client data with more than 130M FIL locked of collateral, and earn block rewards and income from storage deals.
Today's introduction of the FVM is part of Filecoin's larger roadmap, which aims to democratize the services of today's centralized cloud into open-access markets.
"FVM is a major step forward for blockchains and Web3, it enables developers to build new kinds of applications, bringing the powers of smart contracts to large-scale data," said Juan Benet, CEO and founder of Protocol Labs.
FVM creates boundless opportunities, ranging from Data DAOs, perpetual storage, decentralized finance (DeFi), and Layer 2 networks, such as reputation systems, incentive-aligned content delivery networks, and more. FVM will empower builders to create entirely new categories of custom apps, markets, and organizations built around data stored on Filecoin. These include:
Data Onboarding and Management: FVM provides the building blocks for new models of data management, such as automating storage deals to preserve data forever, establish data DAOs, or verify data integrity.
Network Participant Discovery and Reputation: FVM storage provider reputation services or data retrievability oracles that create differentiation opportunities and enhance the reliability of the decentralized cloud.
Decentralized Finance and other services to provide access to collateral for the storage providers offering services on the network and to create new opportunities for token holders to participate more actively in the Filecoin economy.
Data Curation: Tools facilitating the collective creation, curation, and monetization of valuable datasets.
Cross-chain Interoperability and Integration: For example, cross-chain bridges integrate with other economies or NFT standards with built-in storage guarantees.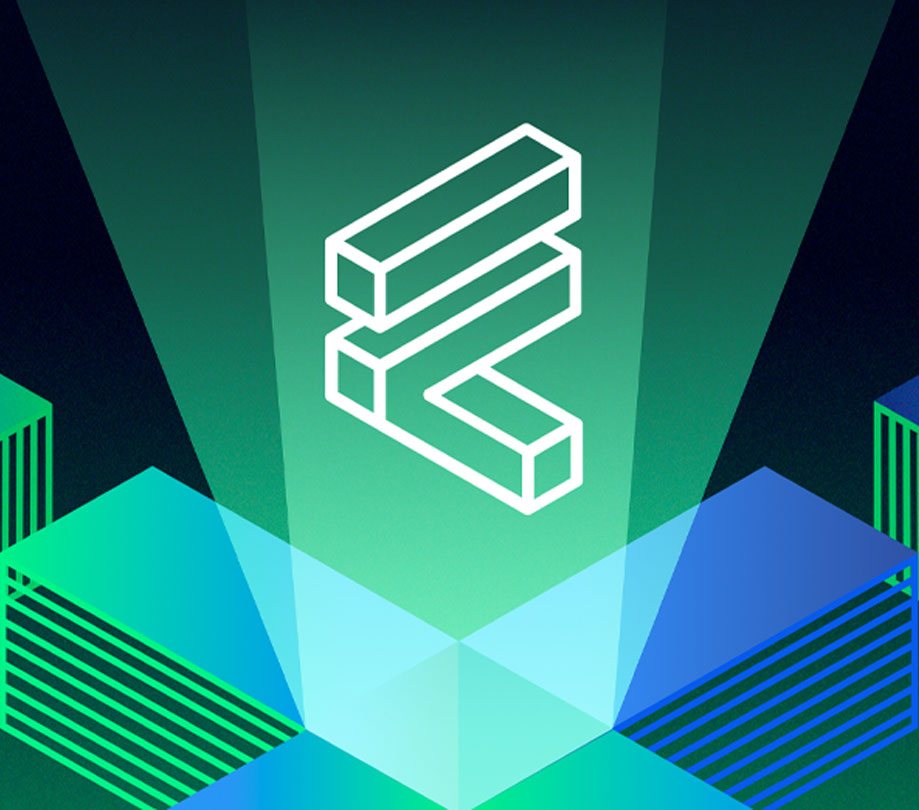 The FVM launch brings additional integrations and support from leading Web3 platforms, including:
Sushi is one of the most widely used decentralized cryptocurrency exchanges, with support for 10+ blockchains and thousands of tokens. With its FVM integration, users can easily perform automated swaps between FIL and thousands of other tokens, including wUSDC, wBTC, and wETH.
Brave, the privacy-focused browser with over 54M monthly active users, is adding FVM support to its native wallet. Brave Wallets can now be used to authenticate or transact with FVM-powered apps through the Brave browser.
Celer is a zero-fee cross-chain interface that brings token and arbitrary message exchange to Filecoin, connecting it with 43 chains.
Axelar brings secure interchain communication to Filecoin. Using Axelar's General Message Passing, dApps can now integrate FVM services, such as perpetual storage contracts, giving users one-click access to decentralized data across 30+ chains, spanning Cosmos, Binance, and Ethereum ecosystems.

"We're thrilled to integrate with FVM and leverage its powerful smart contract capabilities to enhance the user experience on Sushiswap. With FVM, we can unlock new frontiers for decentralized finance and offer our users even more innovative and efficient solutions. We're excited to continue collaborating with the Filecoin team and building the future of Web3 together." said Jared Grey, CEO of Sushi.
"We are excited to build upon Brave's existing support for Filecoin and IPFS with the launch of FVM, offering more ways to build and interact with the decentralized Web," said Brian Bondy, co-founder and CTO of Brave.
"The Axelar-Filecoin integration is one of the first use cases of interoperability that enables the composition of chains with different properties. For instance, DeFi across blockchains will be composable with decentralized storage, regardless of where they choose to build," said Sergey Gorbunov, co-founder of Axelar.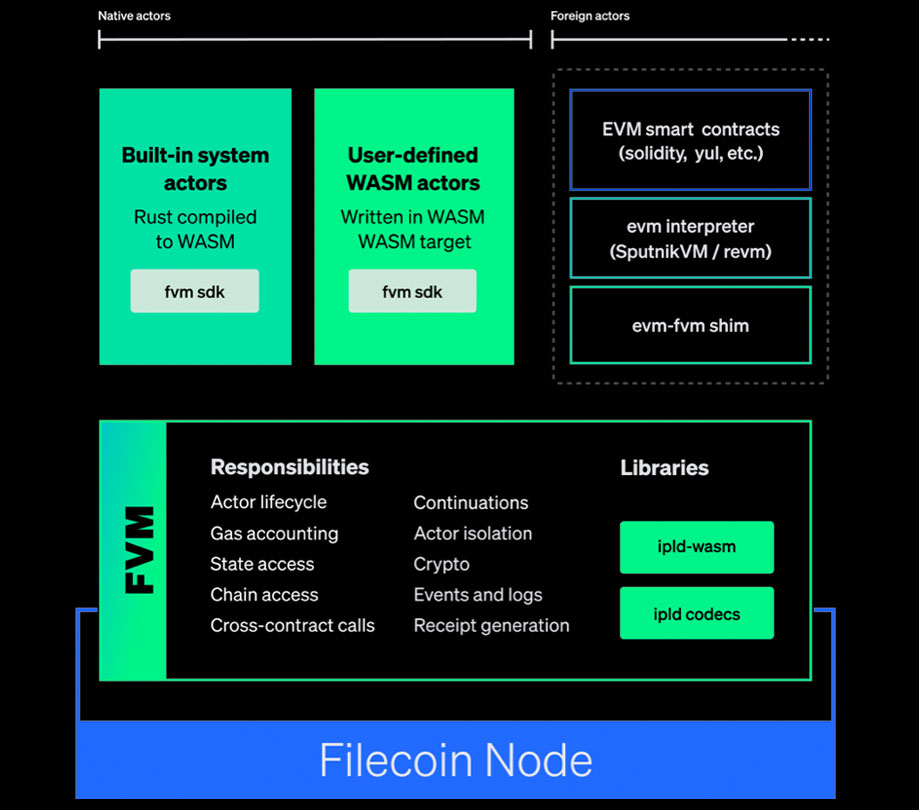 Over 150 applications are building with FVM's perpetual storage and other capabilities on the Hyperspace testnet, with plans to deploy to Mainnet. These include:
Ocean is launching the first data marketplace on FVM, allowing individuals to make their curated datasets available for others to access. This platform offers a unique opportunity for data providers to reach a broader audience and share their valuable data with others who can benefit from it.
NFT.Storage is a leading storage service with over 100M NFTs stored on Filecoin and preserved for public access. Now with FVM, those NFTs will be perpetually stored with automatically-renewing storage deals.
Waterlily is an AI-powered art bot that sends token rewards to the original artists, tackling the attribution and payments challenges important to ethical AI. It's built with Bacalhau's Lilypad, a bridge between on-chain and off-chain computing that lets you run decentralized compute jobs from FVM smart contracts.
---
Become a subscriber of App Developer Magazine for just $5.99 a month and take advantage of all these perks.
MEMBERS GET ACCESS TO
- Exclusive content from leaders in the industry

- Q&A articles from industry leaders

- Tips and tricks from the most successful developers weekly

- Monthly issues, including all 90+ back-issues since 2012

- Event discounts and early-bird signups

- Gain insight from top achievers in the app store

- Learn what tools to use, what SDK's to use, and more



Subscribe here