what is devsecops
what is devsecops news search results
Developer news items we found relating to what is devsecops
22 results
---
DevSecOps showcase by Sumo Logic unravels all their new changes

Monday, September 17, 2018 by Richard Harris



Sumo Logic announced a number of new solutions and enhancements to its platform to empower enterprises to "win in the analytics economy." These innovations, as well as those from DevSecOps ecosystem partners, will be showcased this week at Sumo Logic's user conference, Illuminate, in Burlingame, Calif. Illuminate will gather over 600 experts in machine d...
---
National Coding Week is here

Monday, September 17, 2018 by Richard Harris



National Coding Week is upon us. That's why we thought it would be great to compile some quotes from industry experts to talk about what they think is most important about learning how to coding - a question seen through many different lenses. "Today, software drives business. So, if an organization wants to excel, it needs to become a software-powered jugg...
---
Open Source security comes to GitHub

Thursday, August 16, 2018 by Richard Harris



Sonatype announced Sonatype DepShield, a new GitHub application that enables developers to experience basic open source security governance, free of charge. Powered by Sonatype's OSS Index, DepShield integrates directly into GitHub repositories and allows developers to easily identify and avoid using open source components with known vulnerabilities. "The...
---
DevOps practices more likely to integrate automated security

Saturday, April 21, 2018 by Christian Hargrave



Sonatype published findings from its 5th annual DevSecOps Community Survey of 2,076 IT professionals. The survey shares practitioner perspectives on evolving DevSecOps practices, shifting investments, and changing perceptions. Survey respondents with mature DevOps practices were 338% more likely to integrate automated security than organizations with no DevOps pra...
---
Why developers run away from security updates

Monday, April 16, 2018 by Richard Harris



Veracode, Inc. has released new data that shines a light on the discrepancy between component security and hygiene. According to the research conducted with Vanson Bourne, only 52 percent of developers using commercial or open source components in their applications update those components when a new security vulnerability is announced. This highlights organizations' la...
---
New Tosca release enhances SAP testing and automation

Monday, March 12, 2018 by Richard Harris



Tricentis, has announced the 11.1 release of Tricentis Tosca. Tosca 11.1 release adds a number of new features around SAP testing, BI/data warehouse testing, mobile, test data management, and more."Maintaining our position as the industry's most innovative test automation platform requires supporting the most complex applications in our customer's portfolios," said Dr. ...
---
Sonatype expands firewall to stop dev vulnerabilities

Friday, March 9, 2018 by Christian Hargrave



Sonatype has announced that the Nexus Firewall is now available to support the more than 10 million developers currently using the open source version of Nexus Repository. Previously only available to commercial users of Nexus Repository Pro, the newest version of Nexus Firewall gives all Nexus Repo users the ability to automatically stop vulnerable open source componen...
---
Enterprises need a software security program

Tuesday, January 30, 2018 by Sammy Migues



The answer to the "why" enterprises need a software security program question is pretty straightforward. There are no circumstances under which any but the smallest firms can expect a collection of independent activities - a pen test here, an hour of training there, some free tools that may or may not work as advertised - will consistently result in appropriately secure...
---
Dataguise recognized in MarketsandMarkets data-centric security report

Thursday, January 25, 2018 by Christian Hargrave



Dataguise was cited a new report titled Data-Centric Security Market Global Forecast to 2022 published by IT research firm MarketsandMarkets. In the report, analysts forecast the global data-centric security market to grow from USD $1.79 Billion in 2016 to USD $5.83 Billion by 2022, at a compound annual growth rate (CAGR) of 23.1%. The report indicates that sensitive da...
---
Kony introduces a new Base Camp to app developers

Tuesday, January 23, 2018 by Richard Harris



Kony, Inc. has announced the launch of Kony Base Camp, a curated online community designed to empower both professional and citizen developers to gain the modern IT skills needed to accelerate the development and delivery of omni-channel apps.The pace and demands of today's digital business environment has resulted in an increasing IT skills gap - one that hinders profe...
---
Software testing using Artificial Intelligence

Tuesday, January 2, 2018 by Richard Harris



As the complexity of software continues to increase and release delivery cycles shorten, software testers need to provide quality feedback to developers nearly instantaneously. In this age of continuous testing, companies are adopting a new mantra: Test smarter, not harder. There's simply no other choice, given the torrential pace of new software launches. Today, ...
---
Low code and no code app development benefits

Wednesday, October 25, 2017 by Richard Harris



No-code and low-code platforms serve development projects in a myriad of different ways. It's all about assessing a business user's ability and the problem at hand to determine the best approach for the job.That's why we had a chat with John Carione, Product Marketing strategy at Quick Base to learn more about No-code and Low-Code application development.ADM: We've hear...
---
DevOps enjoying moment in the sun

Monday, October 23, 2017 by Richard Harris



KMS Technology has completed a survey of more than 200 IT professionals who participated in DevOps implementations in the past year. The survey, which was conducted in September, sought to clarify the goals set and challenges experienced by IT professionals during these deployments. A key takeaway was that in order for DevOps to be successful, companies needed a well th...
---
DevSecOps is important and here is why

Friday, October 20, 2017 by Richard Harris



In the digital age, securing your development projects against malicious hackers can be quite the challenge. And when you take security and try to scale security to an enterprise, the challenge seems insurmountable. Evident by the frequent hacking incidents we see come through the news.Enter DevSecOps. DevSecOps is a methodology that interweaves the aspects of DevOps an...
---
Rethinking DevOps as DevSecOps

Thursday, October 12, 2017 by Akshay Aggarwal



If you're not already thinking right now that your DevOps teams should be run like a DevSecOps team, you may already be in a world of hurt. Time to wake up! As the adoption of APIs continues to grow, so do the risks to organizations that don't actively test the security of their solutions. Modern Agile development frameworks have changed the way engineering teams produc...
---
Make better apps to get enterprise users engaged

Wednesday, August 30, 2017 by Natalie Lambert



Think about all the big (and little) moments that can make or break your business. Like when managers are prioritizing their spending for the coming year. Or when sales reps are pitching to your biggest client. These moments of engagement are the vital times when employees need instant access to insights that will help them make smarter decisions and perform at the top ...
---
Veracode announced two new key integrations

Friday, August 11, 2017 by Christian Hargrave



Veracode, a software security company acquired by CA Technologies, has announced the Veracode HPE Application Lifecycle Manager (ALM) Flaw Synchronizer Plug-in, which empowers development and QA/release engineers to fix security vulnerabilities early in the Software Development Lifecycle (SDLC). The company also announced an enhanced integration to the Veracode Applicat...
---
New Actian Zen delivers a nano database footprint solution for IoT

Thursday, July 6, 2017 by Richard Harris



Actian, a hybrid data management, analytics and integration company, has released Actian Zen Embedded database, a multiplatform, embeddable database for developers delivering applications to self-managed, small footprint environments. Actian Zen is suited to meet the needs of software developers and data-driven device manufacturers delivering IoT applications. Appl...
---
DevSecOps will help security and developers play nice

Thursday, June 15, 2017 by Richard Harris



Veracode, a security software company acquired by CA Technologies, has announced the results of a study examining the relationships between application developers and security teams.The study, conducted in conjunction with Enterprise Strategy Group (ESG), shows that despite the pervasive belief that security and development teams have conflicting priorities, initiatives...
---
Improve mobile app security by turning it into code

Monday, May 8, 2017 by Jeff Williams



Why is application security such a pain? One of the hard problems with application security is that there are a zillion different ways that things can go wrong. Far more than any one person can be expert in. It's unfair to think that a software developer, who is already supposed to be expert in all the latest software languages, frameworks and best practices, should als...
---
The use of vulnerable open source components putting more software at risk

Tuesday, October 18, 2016 by Michael Haynes



Veracode has released the findings in its annual State of Software Security Report (SoSS). The seventh edition of the report presents metrics drawn from code-level analysis of billions of lines of code across 300,000 assessments performed over the last 18 months. The report revealed that the continued and persistent use of components in software development is creating ...
---
Breaking Down the Essential Elements for DevOps Success

Thursday, January 21, 2016 by Stuart Parkerson



We recently visited with Michael Madden, CA Technologies General Manager - DevOps, to tap into his expertise and insight into how companies can realize the full potential of adopting a DevOps Mentality. ADM: What is the difference between DevOpsSec, Secure DevOps and Rugged DevOps?Madden: There are many definitions around each of these movements, but fundamentally ...
---
Featured Stories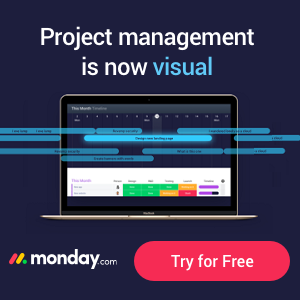 Stay Updated
Sign up for our newsletter for the headlines delivered to you

SuccessFull SignUp

co