virtual desktop news search results
Developer news items we found relating to virtual desktop
100 results
---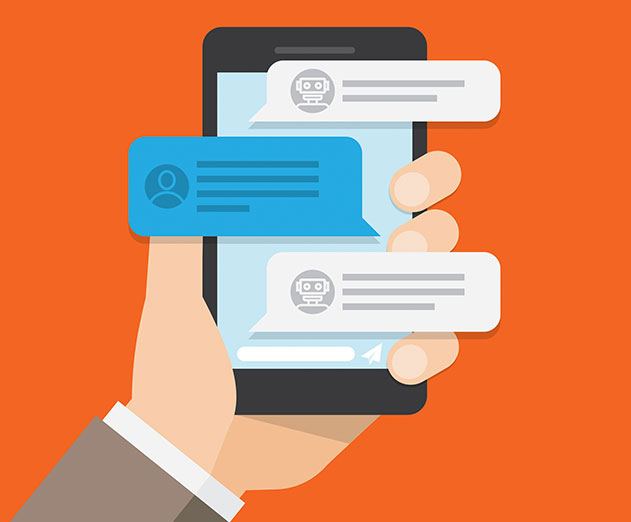 Bottr.me aims to simplify the way we work with personal AI bots
Thursday, July 13, 2017 by Christian Hargrave

Bottr.me, a chat bot creation tool, has received backing from 500 Startups, Purvi Capital, Google MD Rajan Anandan and Abhishek Gupta from TLabs. Launched in private beta earlier this year as a way to create one's very own smart AI based virtual avatar, this startup wants to fundamentally change the way we create and consume information and services online. B...
---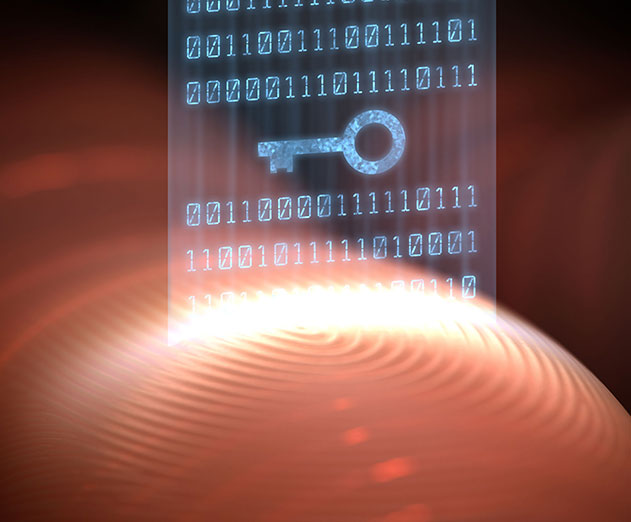 New biometric authentication could be a password killer
Wednesday, July 12, 2017 by Christian Hargrave

Pramati Technologies has announced the ThumbSignIn biometric authentication SaaS platform for mobile and web applications and additionally its certification by the FIDO Alliance. The platform enables enterprises and service providers to deploy strong authentication solutions that reduce reliance on passwords and protect against phishing, man-in-the-middle, and replay at...
---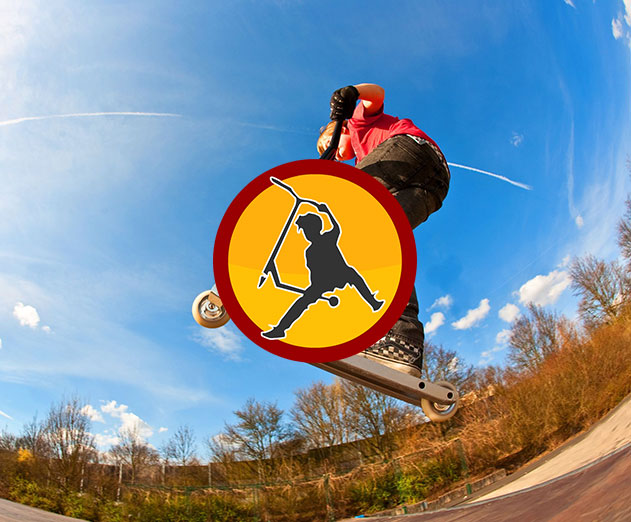 The Game of Scoot app wants to test your freestyle skills
Friday, July 07, 2017 by Christian Hargrave

Game of Scoot is an app for riders, shops, brands and distributors of the world of Freestyle scooter. A formatted app to compete alone or against another player.Game of Scoot replicates the well-known game of the Game of Scooter combined with the trick dices where the player can test their skills with the Freestyle scooter competing with other opponents, choosing the br...
---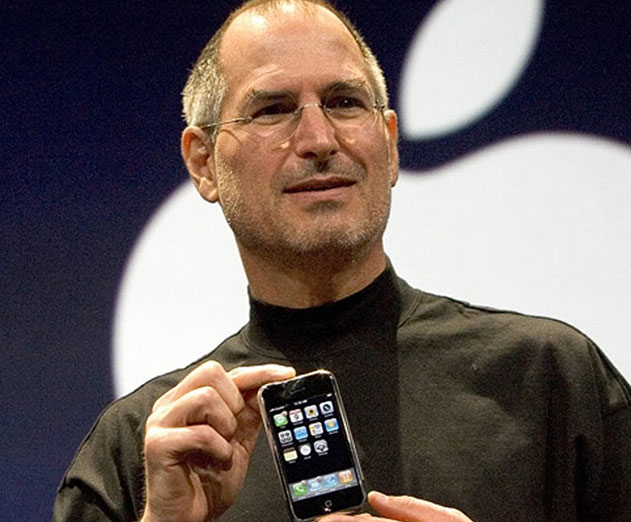 10 years after the iPhone launch here is how people feel now
Thursday, June 29, 2017 by Richard Harris

To coincide with the 10th anniversary of the launch of iPhone, Axway has published results from a survey that examines the role that smartphones play in enhancing consumer lives with improved services and experiences, and how consumers would like to see the smartphone evolve in future. The survey of 1,200 U.S. consumers found that consumers value data security and priva...
---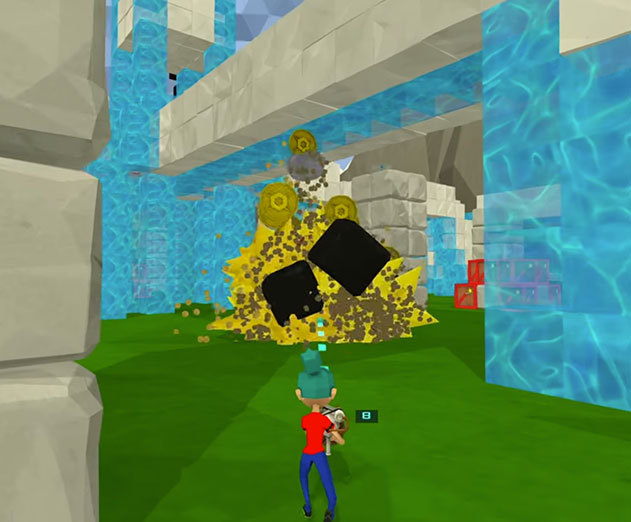 Multiplayer arena and game builder released by uGen World
Wednesday, June 28, 2017 by Richard Harris

uGen World, an indie game studio, has announced the launch of a cross-platform virtual playground for gamers to build, share, and play called Q.U.I.R.K.. Q.U.I.R.K. (Quantum Universe Interaction and Replication Kit) is directed by user feedback and fueled by user-generated content so players can enjoy an ever-changing selection of fun and innovative games. Q.U.I.R.K. al...
---
Poker Night in America bets on KamaGames to make their mobile app
Wednesday, June 28, 2017 by Richard Harris

The KamaGames Group, have announced their partnership with Poker Night in America, the high stakes poker television show, that premieres every Monday & Sunday on CBS Sports Network in North America.The partnership will see the release of a standalone branded Poker Night in America app which will leverage the KamaGames technology platform and global liquidity of play...
---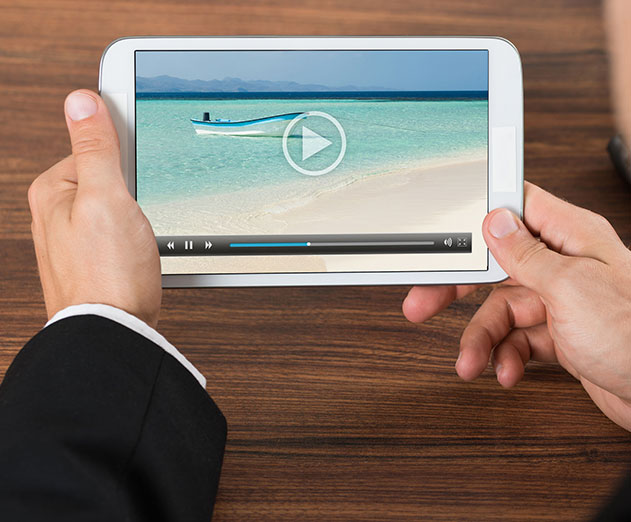 Mobile video challenges most app marketers new report says
Wednesday, June 28, 2017 by Richard Harris

If Digital Video 1.0 was characterized by the repurposing of TV content for the PC, then the current growth in Mobile Video is anything but repurposing Web or TV video content for mobile devices, according to research commissioned by mobile growth platform YouAppi.The research conducted by Dimensional Research found that 94% of the 218 global mobile marketer and agency ...
---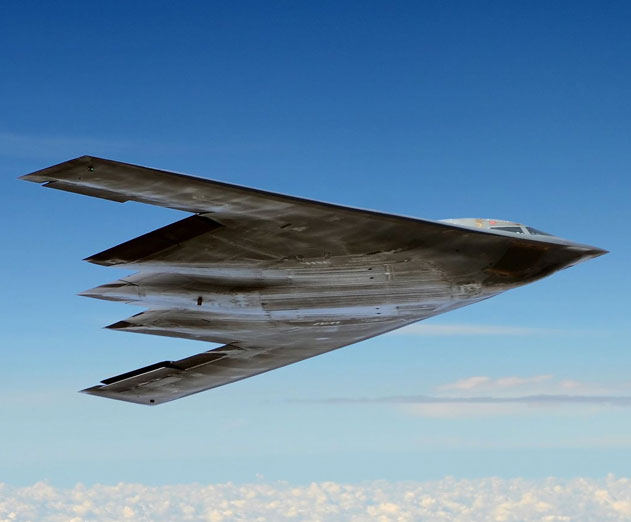 The holistic management of software comes to town from appOrbit
Tuesday, June 27, 2017 by Richard Harris

appOrbit, a company that looks to help accelerate digital transformation, is coming out of stealth and has unveiled its new application platform, which allows customers to automate the moving of enterprise software onto any modern infrastructure. The new platform helps speed up the movement of legacy applications like Siebel and Oracle to any cloud or container infrastr...
---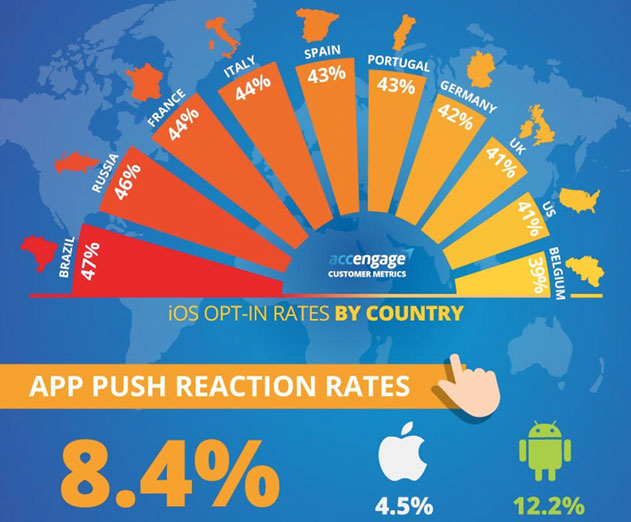 Study finds Android outperforms iOS in user reaction time for push alerts
Monday, June 26, 2017 by Richard Harris

Accengage, a push notification technology company for Mobile Apps, Websites and Facebook Messenger, is has released the 2017 Edition of their annual Push Notification Benchmark. In addition to updating Push Notification opt-in and reaction rates for Mobile Apps on iOS & Android overall, by industry and country, the study reveals for the very first time: mobile app r...
---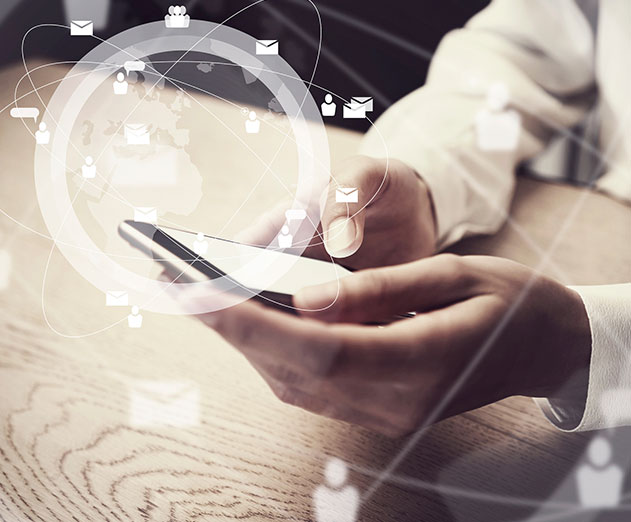 Why runtime application self-protection is critical for app security
Tuesday, June 20, 2017 by David Strom

Today most of us go about implementing security from the outside in. The common practice is to start by defining a perimeter and trying to defend it with various security tools. Even though perimeters have been porous for more than a decade, we still can't give up this notion that if we build a better wall we can keep our enterprises safer.Certainly that is where most e...
---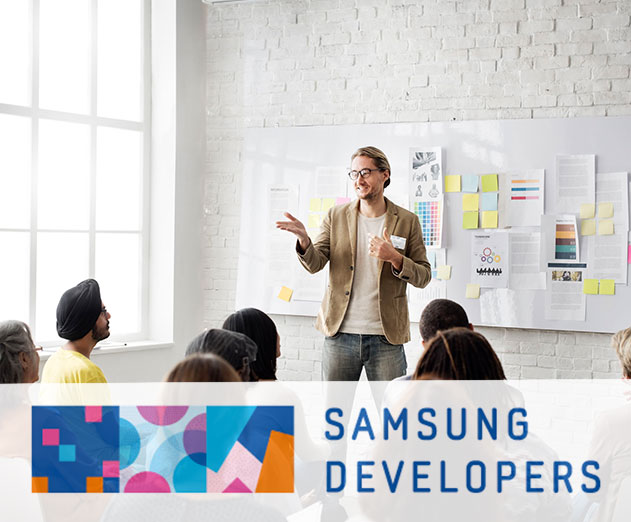 Samsung hosts first DeX developer workshop in New York
Friday, June 16, 2017 by Richard Harris

Samsung will host a free professional developer workshop for Samsung DeX, its new solution that lets you connect the Galaxy S8/S8+ to a monitor, mouse and keyboard and create a rich desktop experience.In this day-long workshop, enterprise application developers will learn how to optimize their existing applications for the features that DeX offers, including giving user...
---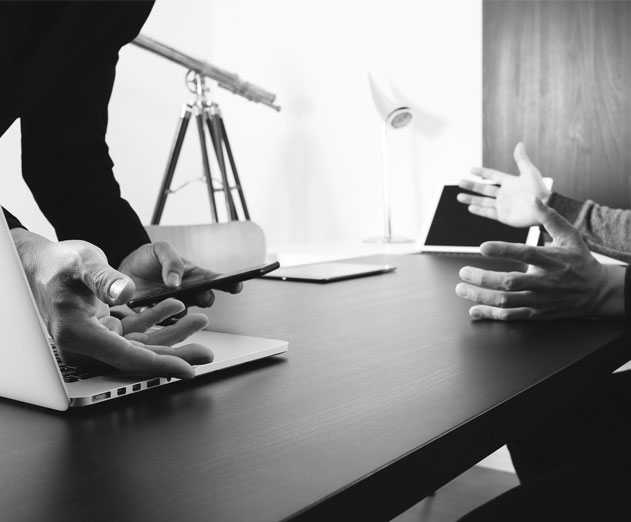 Adopting DevOps should be a top priority for you right now
Wednesday, June 14, 2017 by Richard Harris

As DevOps becomes more mainstream, there has been a rush for companies to implement it and agile workflows. DevOps as a buzzword isn't going away anytime soon, but are companies truly "doing DevOps" to the best of their ability? Sacha Labourey, founder and CEO of CloudBees, a hub of enterprise Jenkins and DevOps, discusses the difference between companies claiming to do...
---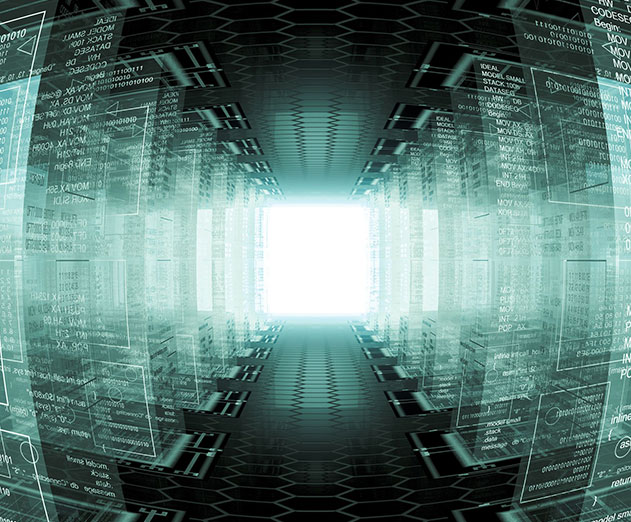 VersaStack gets a new VDI and hybrid cloud capabilities
Tuesday, June 13, 2017 by Christian Hargrave

IBM has announced new Virtual Desktop Infrastructure (VDI) and hybrid cloud capabilities for the VersaStack converged infrastructure solution. VDI can reduce data center costs, streamline troubleshooting, and increase data security for enterprise clients managing hybrid cloud workloads.To address large-scale, high performance VDI workloads and data reduction requirement...
---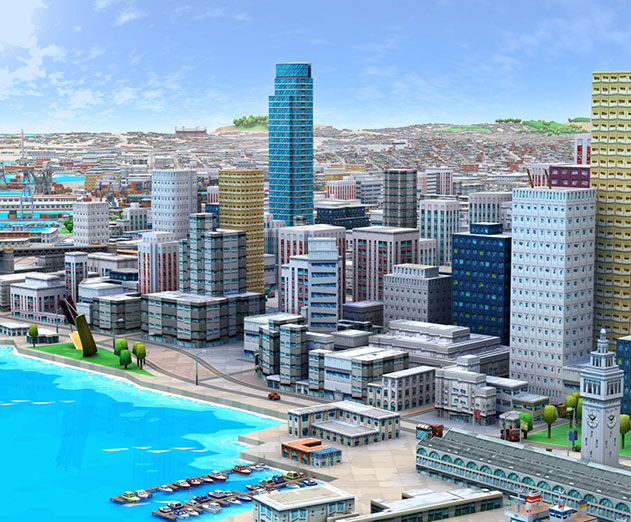 WRLD expands into US offices
Tuesday, June 06, 2017 by Christian Hargrave

WRLD, formerly known as eeGeo, a 3D mapping platform, has announced it has expanded offices to the U.S. along with the launch of new tools for web, mobile, AR and VR to create the most immersive, accurate 3D visualizations for Indoor Buildings, Smart Cities and Gaming. WRLD has also announced the appointment of Faizaan Ghauri as its new chief executive officer, based in...
---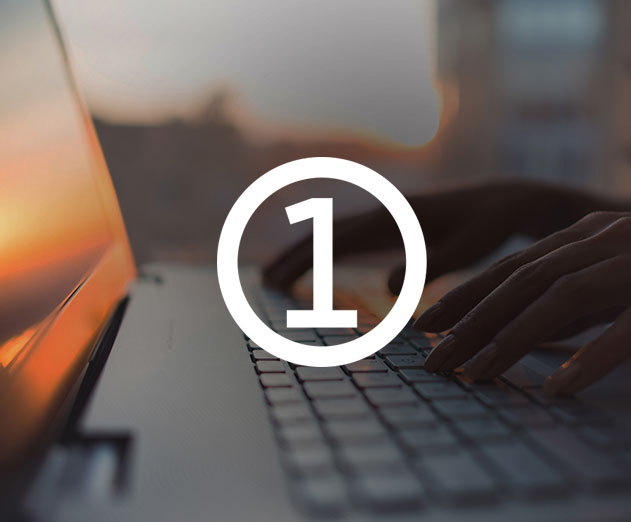 AOL launches Smart Yield beta
Monday, June 05, 2017 by Richard Harris

AOL has announced the beta launch of Smart Yield, a mobile-first solution that solves the challenge of leveling the demand bidding playing field for mobile publishers. By creating a unified auction, Smart Yield provides advertisers with the inventory they want and mobile publishers and app developers with the opportunity to gain the highest possible yield for each impre...
---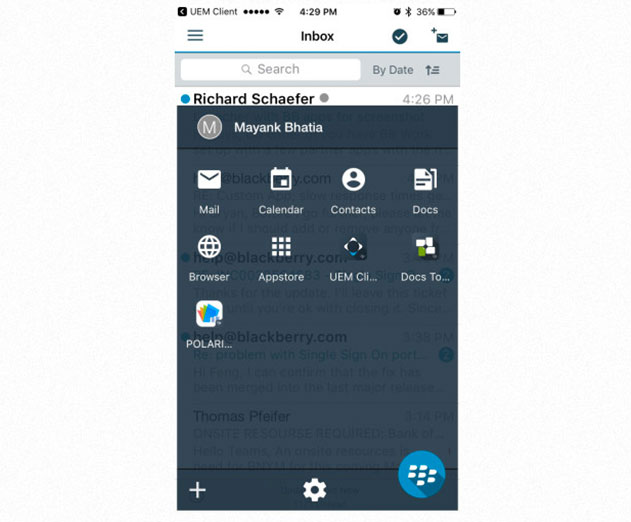 The BlackBerry Dynamics Launcher makes enterprise mobility relevant
Monday, June 05, 2017 by Richard Harris

Appdome, a cloud hub for mobile app integration, has announced the expansion of its automated service for BlackBerry Dynamics to include the BlackBerry Dynamics Launcher. The launcher offers a secure mobile desktop as an overlay to mobile apps, making business apps and tasks easily accessible and actionable in one place. Appdome now allows enterprise users - developers ...
---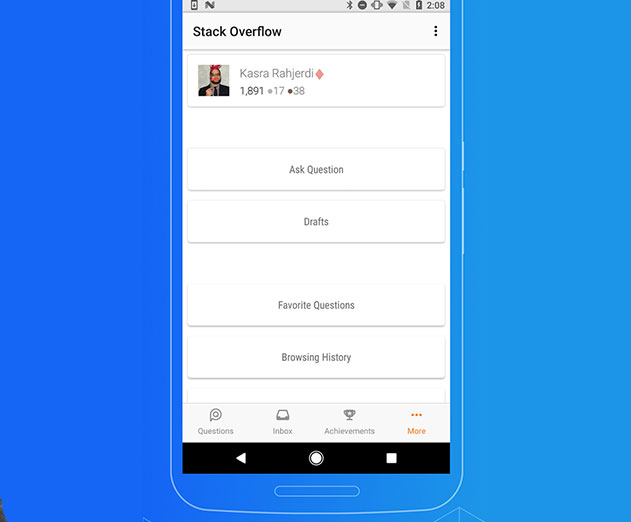 A talk with Stack Overflow about their new app
Friday, June 02, 2017 by Richard Harris

Stack Overflow has recently released their new app to the mobile markets, allowing developers everywhere to seek the coding answers that they desire in an all new and stylish way. If you're anything like me, Stack Overflow is a necessity when it comes to troubleshooting and debugging any code language for any platform. Their website sports a robust community of knowledg...
---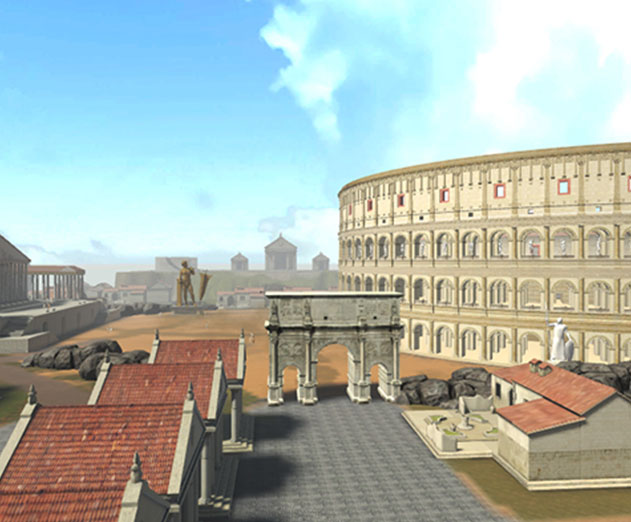 What VR developers need to know when creating educational apps
Thursday, May 25, 2017 by Baptiste Grève

From dissecting frogs without the guilty consciousnesses, taking a history class in ancient Rome, or swimming with marine animals in the Galapagos islands, VR is offering modern students a more authentic and immersive learning experience, in which they can interact with dimensional environments and place themselves in different times and locations.While the initial hype...
---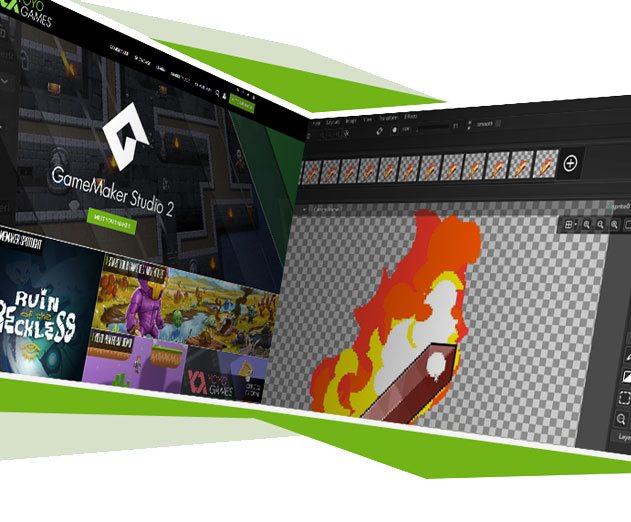 Drag and drop game creator studio GameMaker updates to version 2
Wednesday, May 24, 2017 by Richard Harris

YoYo Games' recently launched cross-platform 2D game engine, GameMaker Studio 2, is now available in a convenient education package specifically for schools and their students. Any approved university or school affiliate will now have access to a free trial version with zero time restrictions/commitments and a simple option to upgrade to the full version. Educational in...
---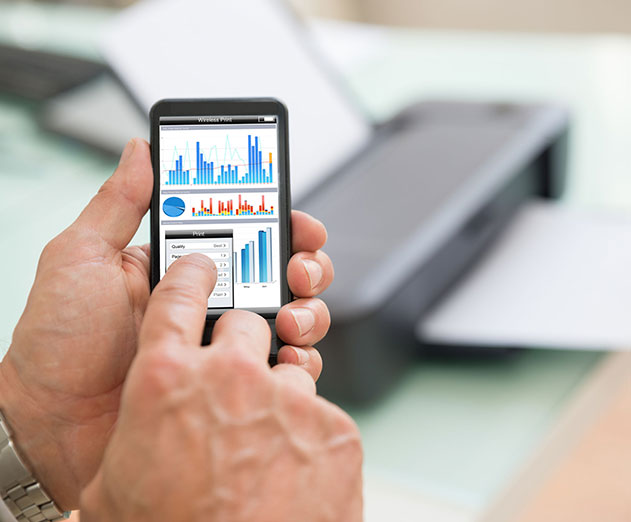 Get mobile printing up and running: What CIOs need to know
Wednesday, May 24, 2017 by Brent Richtsmeier

Enterprise workplace infrastructure is changing. Gartner found that total mobile sales into the enterprise globally are greater than 200,000 per year, while PCs are half that. The PC installed base has been on a steady decline since 2014, while the mobile installed base is on the rise - meaning mobile is set to surpass the PC installed base in 2017.However, even as more...
---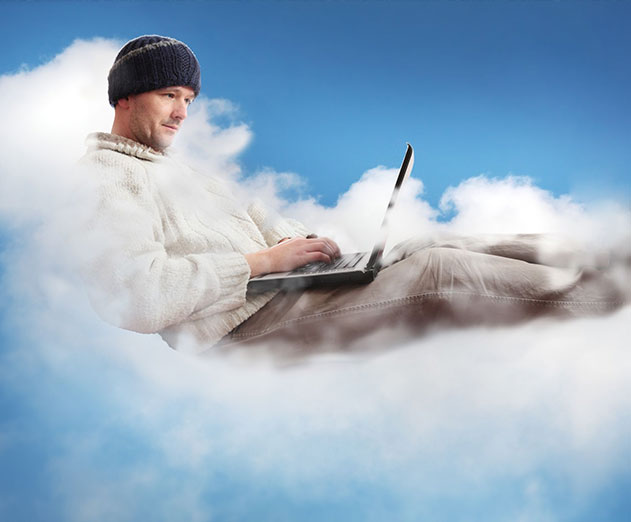 The cloud is changing under our nose according to Packet
Tuesday, May 23, 2017 by Richard Harris

We recently sat down with Zac Smith, CEO of Packet to talk about the challenges with existing cloud and infrastructure solutions for the modern app developer. As new and emerging technologies and consumer experiences including IoT, virtual/augmented reality, mobile gaming, drones, and autonomous cars become more common, developers building apps to power these things wil...
---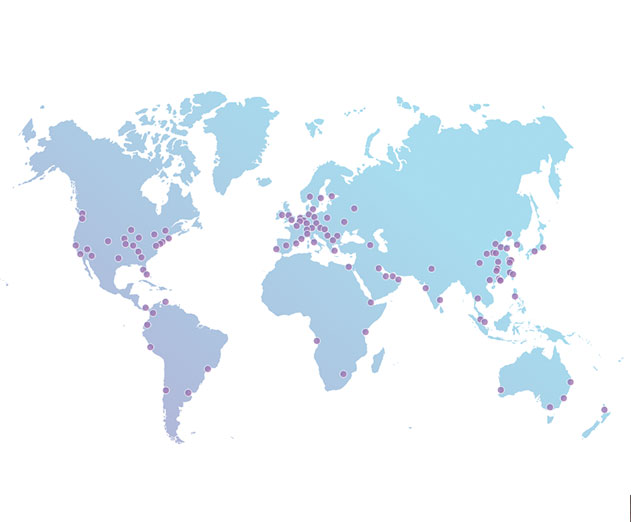 Route the Internet faster with Argo from Cloudflare
Monday, May 22, 2017 by Michael Haynes

Cloudflare has announced Argo, a service that intelligently routes traffic across the Internet for a faster, more reliable, and more secure online experience.The Internet is inherently unreliable. Its massive collection of networks from different providers experiences delays and outages all the time. Internet users experience these problems as slowness reaching websites...
---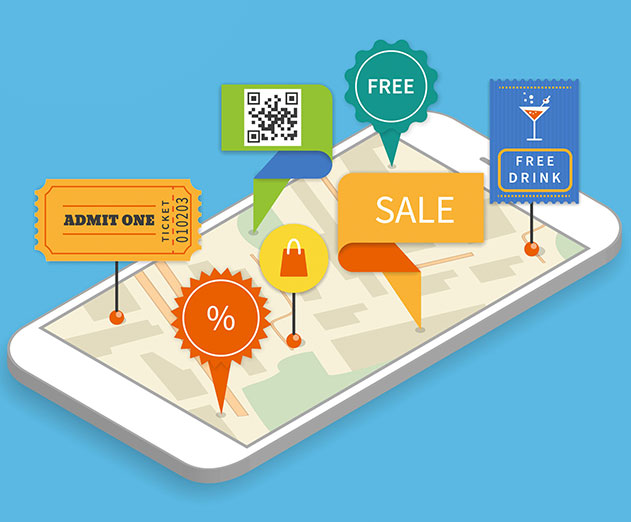 AOL says you need to diversify your ad strategy
Monday, May 22, 2017 by Patrick McCormack

For mobile developers with scale, performance-based advertising has been a massive revenue opportunity. Performance pricing now accounts for 65 percent of all ad revenue achieved in digital, including desktop and mobile. Advertisers and marketers understand the obvious benefits of cost per install (CPI) campaigns, for example, which comprises more than 25 percent of tod...
---
Software's breakout moment is here says Battery's Neeraj Agrawal
Friday, May 19, 2017 by Christian Hargrave

Software - particularly cloud-based technology, is now creating roughly $1.4 trillion in economic value in the U.S. and is poised to grow even more, particularly as non-tech companies transform themselves into software businesses, according to a new report released today by global investment firm Battery Ventures. The figure represents nearly eight percent of U.S. GDP.T...
---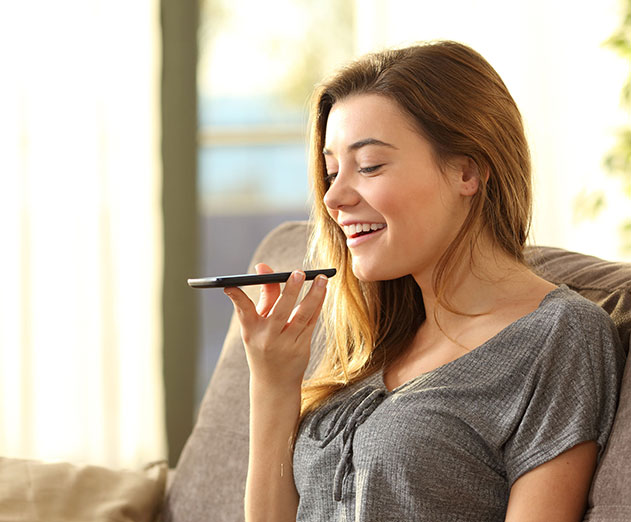 Why you should add voice and intelligence to your apps
Friday, May 19, 2017 by Richard Harris

SoundHound Inc. is a voice-enabled AI and conversational intelligence provider that has turned sound (voice, music, and more) into understanding and actionable meaning, enabling humans to interact with the things around them in the same way we interact with each other: by speaking naturally to mobile phones, cars, TVs, music speakers, and every other part of the emergin...
---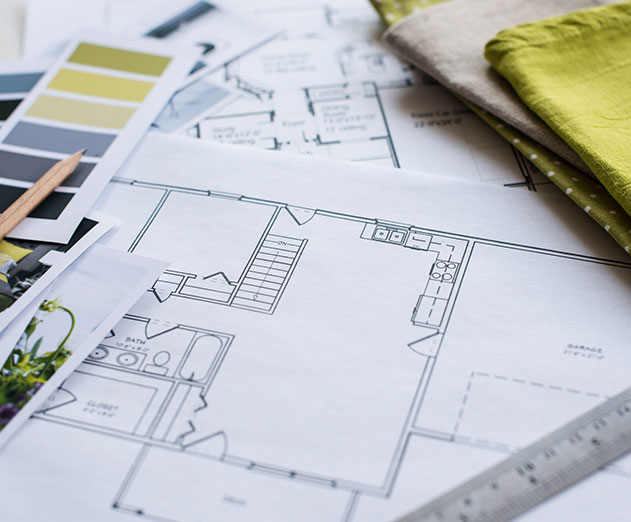 Designing a home with AI apps
Wednesday, May 17, 2017 by Richard Harris

Interior design app Planner 5D will be incorporating AI into its apps in order to help users create their dream home design with a click of a button.According to a new report from Tractica, AI software application will grow from $1.4 billion in 2016 to $60 billion by 2025. AI is currently taking over various professions, often proving that artificial mind can be more po...
---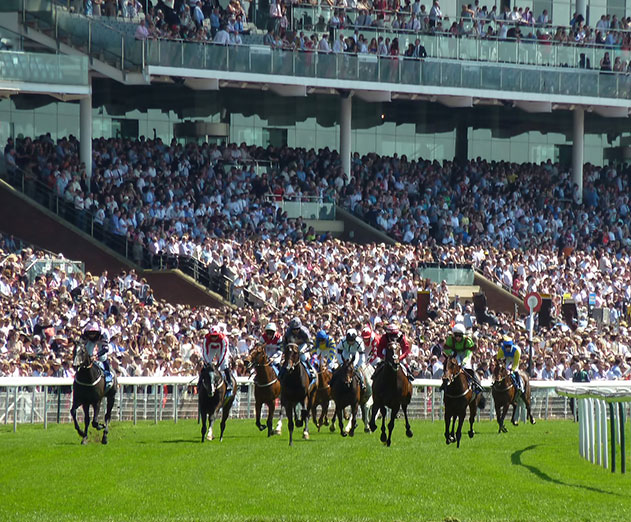 Place your bets with some of these betting apps from the UK
Tuesday, May 16, 2017 by Michael Haynes

A fully regulated and well-organized betting landscape in the UK has allowed betting operators to flourish and make important steps forward towards keeping up with the advancing mobile technology. One particular way which stands as the most prominent example and testament to UK sport betting dominance in recent years is via fully-fledged betting apps or mobile sites. UK...
---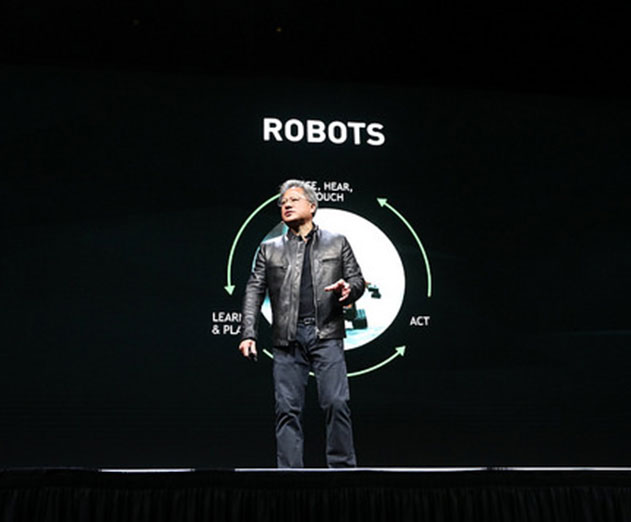 Everything you need to know about GPU Technology Conference
Friday, May 12, 2017 by Richard Harris

Everyone is having a great time this year at NVIDIA's GPU Technology Conference, so if you don't make it this year, there is always next year. The major topic this year that has stood out from the rest has to be Artificial Intelligence. As the cutting edge of AI technology gets closer to making better faster smarter mechanical beings, computer processing speeds too must...
---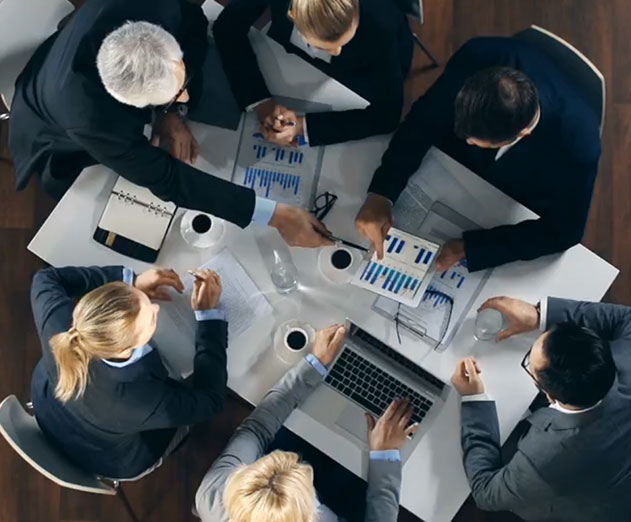 Brainshark Labs released at Microsoft Build 2017
Thursday, May 11, 2017 by Richard Harris

Brainshark, Inc., delivering SaaS-based sales enablement and readiness solutions, has announced the launch of Brainshark Labs, its incubator for research and innovation, at Microsoft Build 2017, held May 10-12 in Seattle. They will share how they are integrating Microsoft's Cognitive Services and HoloLens mixed-reality simulation technology to transform how salespeople ...
---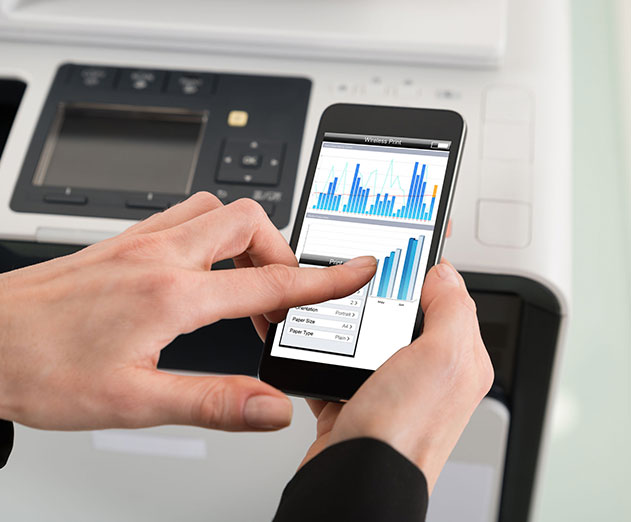 Demand for mobile print solutions are on the rise
Thursday, May 11, 2017 by Christoph Schell

Understanding the opportunity for mobile printing in the workplace first requires rejecting the notion that the enterprise has abandoned much of its need for printing and paper records. Digital forms and workflows may be reducing the amount of paperwork, yet many organizations still rely on hard-copy contracts, government forms and reports to support business processes ...
---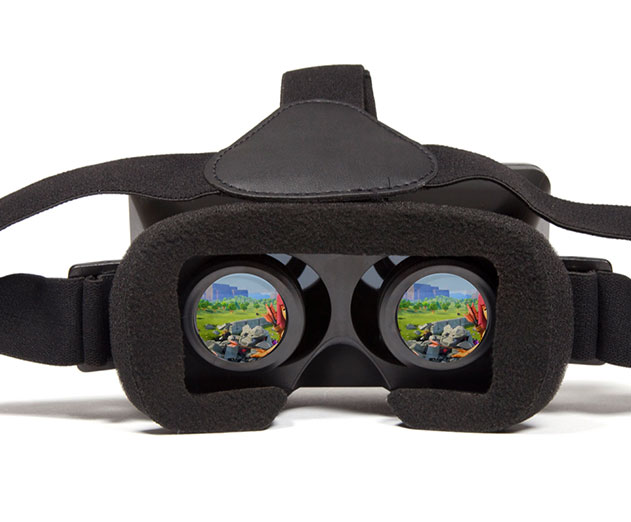 VR advertising SDK is now available for developers
Wednesday, May 10, 2017 by Richard Harris

Vertebrae, the native advertising platform for VR and mobile AR, has released from private beta version 1.0 of its software development kit (SDK). The drag-and-drop SDK allows VR developers to unlock numerous monetization options, affording an expansive mix of immersive ways publishers and brands can advertise natively in VR without disrupting people's experience. ...
---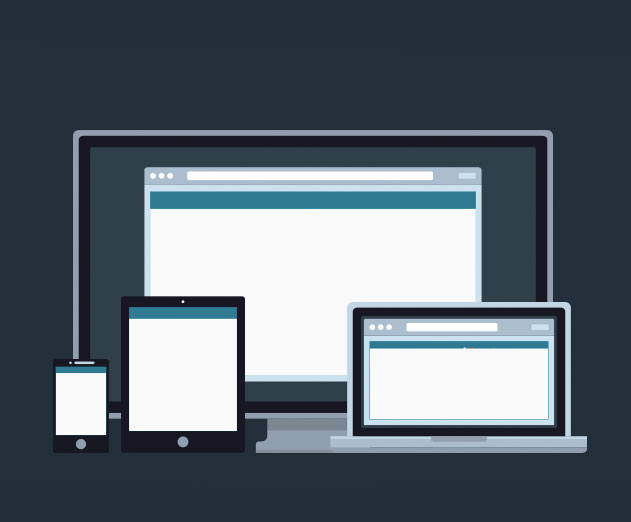 New imgix release helps make images faster
Thursday, May 04, 2017 by Christian Hargrave

imgix has launched the next generation of their online tool that helps developers assess the speed and responsiveness of their websites. The new version of the tool aims to make it easier to pinpoint problem images that drag down site performance.A recent study conducted by Nielsen revealed a 10-second delay on a website will result in a user abandoning the page complet...
---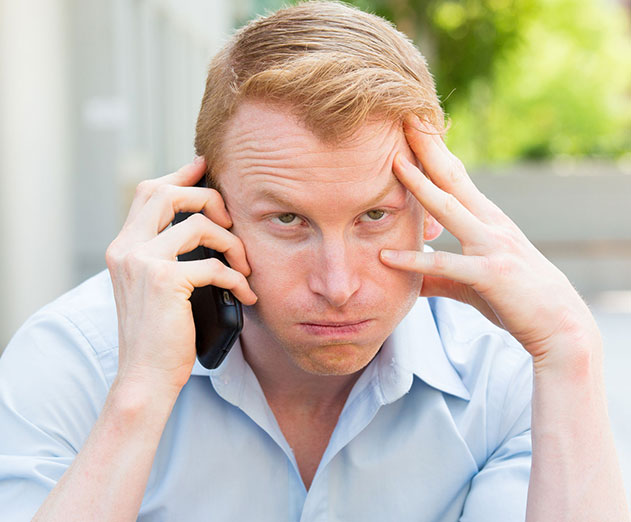 Monetizing apps without alienating users: A chat with Receptiv
Wednesday, May 03, 2017 by Richard Harris

We recently sat down with Receptiv, the company formerly known as MediaBrix, to learn more about how they work with app developers monetize their products. Receptiv is an in-app mobile video ad platform that connects brands to app users to increase ad performance. Founded as MediaBrix in 2011 and named an Adweek Top Mobile Innovator, they are available via both programm...
---
An augmented reality game for DJI drone users
Tuesday, May 02, 2017 by Richard Harris

Edgybees just launched a new augmented reality (AR) mobile application that is compatible with DJI drones, including the older Phantom 3, the Phantom 4 and the new Mavic Pro. Developed using DJI's software development kit, the 'Drone Prix' is the first ever AR mobile app created specifically for DJI's aerial platforms, allowing users, especially new drone pilots, to mas...
---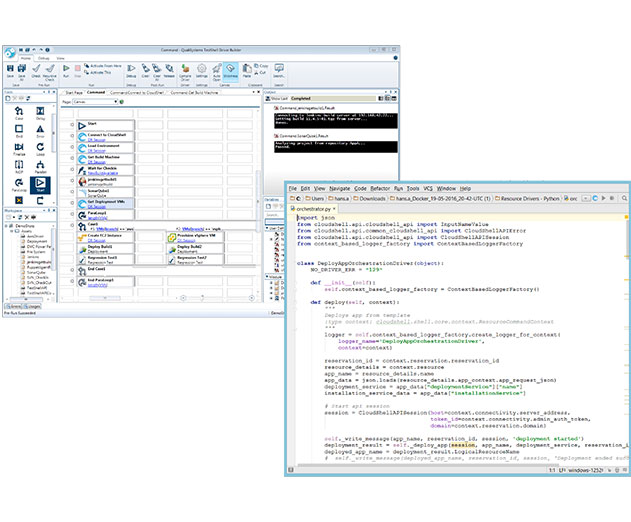 Quali's CloudShell version 8 is now generally availability
Friday, April 28, 2017 by Christian Hargrave

OpenStack adoption in enterprises is becoming increasingly embraced as revenues grow at 35% CAGR, according to 451 Research. Adoption of OpenStack is increasing among organizations with over 1,000 employees both with on-premise and hosted OpenStack deployments. The 451 Research team predicts a growing number of use-cases across enterprise and service provider deployment...
---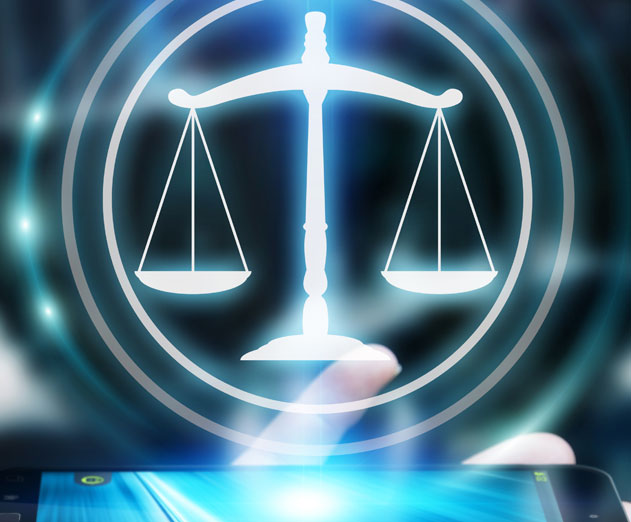 The intersection of AR, IoT, and Apps in the legal realm
Thursday, April 27, 2017 by Adam Grant

In 2007 the Apple gave us the iPhone and Apps became the rage. While the term "Internet for things" was first coined 1999 by Kevin Ashton (one of the founders of the original Auto-ID Center at MIT), in 2013 the Global Standards Initiative on Internet of Things defined the term as "the infrastructure of the information society." AR, or Augmented Reality, unlike virtual r...
---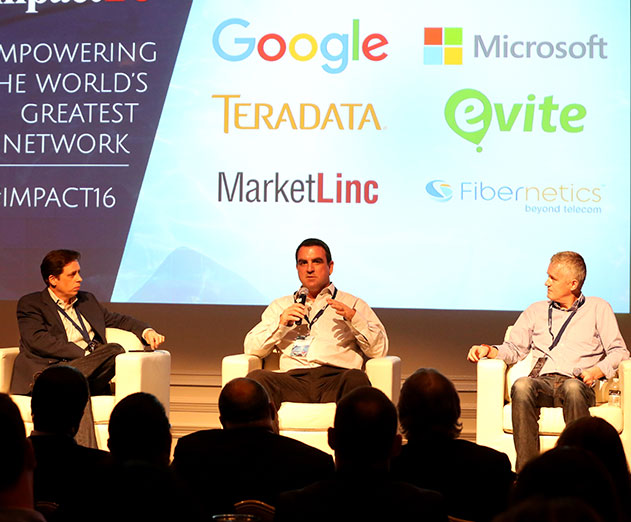 Big Nerd Ranch CEO to be featured speaker at IMPACT17
Monday, April 24, 2017 by Christian Hargrave

Big Nerd Ranch, known for its immersive application development bootcamps and app development services, announced that its CEO and founder, Aaron Hillegass, will be a featured speaker at IMPACT17 Cayman. This important internet marketing event will be help at at the beautiful Kimpton Seafire Resort, Grand Cayman. Hillegass' lifelong interest in ...
---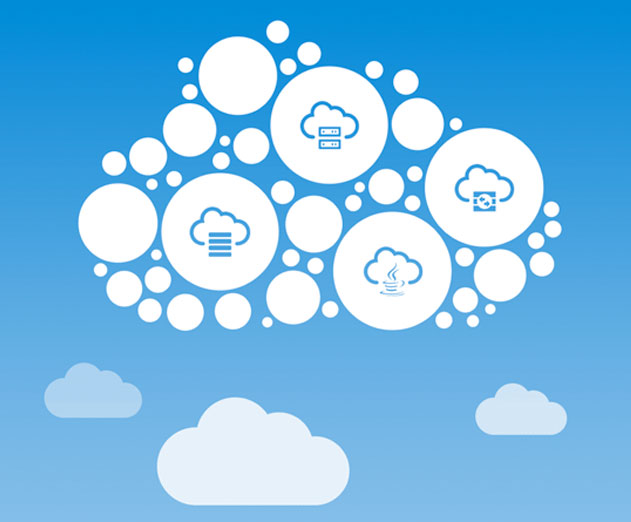 Oracle brings database and tools to Docker store
Friday, April 21, 2017 by Christian Hargrave

Oracle announce that it is collaborating with Docker to release its flagship databases, middleware and developer tools into the Docker Store marketplace via the Docker Certification Program. Together, Oracle and Docker want to enable developers to quickly build cloud-native applications using Docker Enterprise Edition as their container platform. The Docker Certificatio...
---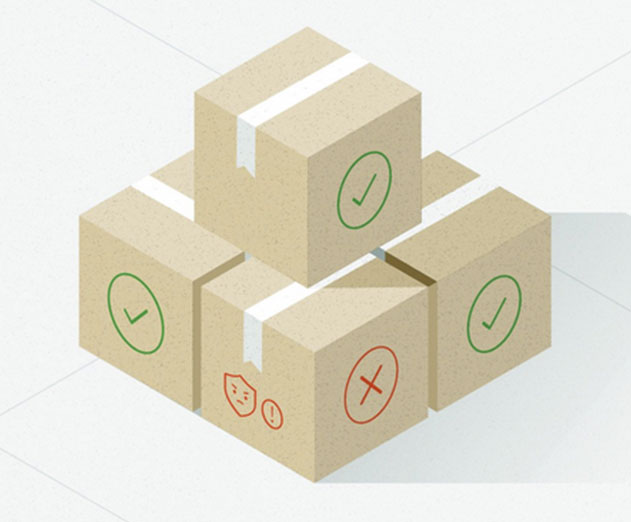 NodeSource N|Solid for Alpine Linux
Wednesday, April 19, 2017 by Christian Hargrave

NodeSource, the Node.js company, has announced the release of NodeSource N|Solid for Alpine Linux, the newest addition to its enterprise-grade Node.js platform that enables a secure, reliable and extensible platform for Node.js applications. The latest release makes it easier for teams using Docker containers with the popular Alpine Linux distribution to leverage the en...
---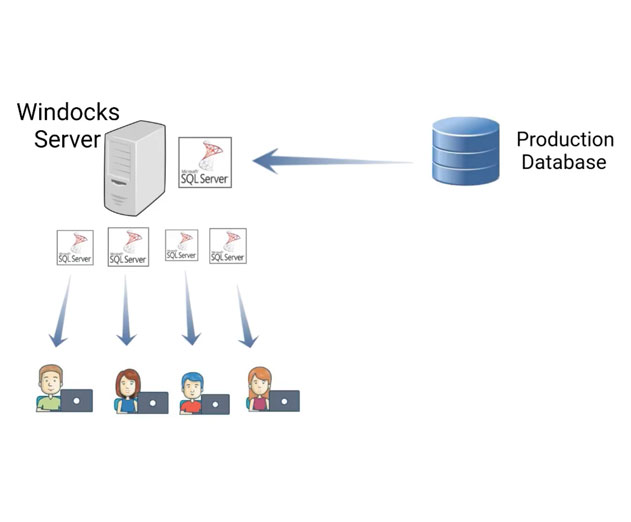 Windocks delivers Docker implementation and database cloning
Monday, April 17, 2017 by Michael Haynes

Windocks 2.0 Beta has now been released, featuring SQL Server containers with integrated database cloning and Web console. The company also announced a partnering program to enable third party clone integration with SQL Server containers."SQL Server DBAs and developers are asking for simpler, affordable, container-native database cloning. Current solutions involve too m...
---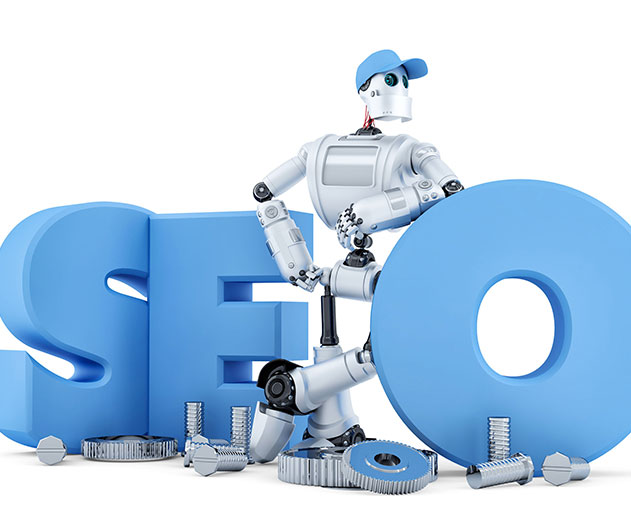 Taking your mobile website SEO to the next level
Wednesday, April 12, 2017 by Michael Haynes

Editors note: Guest submission by Tom HardyWhy does SEO have to be such a moving target? As frustrating as it is, the changing landscape of telling web crawlers all about your website for discovery is always changing. From 2015 until now, there have been well over 50 unofficial changes to the "rules" that search engines look for on your website.A good mobile friend...
---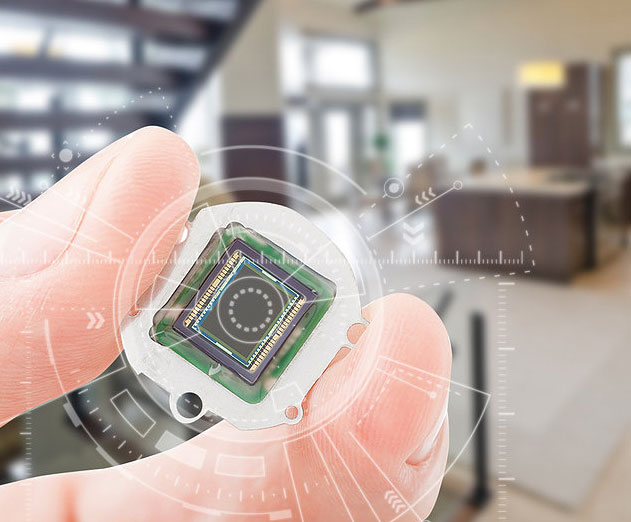 WiseEye IoT sensor gives your projects always-on eyeballs
Tuesday, April 11, 2017 by Richard Harris

DSP Group is showing off the industry's first battery powered intelligent always-on visual sensor specifically designed to overcome the power and cost constraints of computer vision processing for residential security and smart buildings applications. The WiseEye IoT sensor solution is purpose-built from the ground up with always-on, low power visual sensing in min...
---
Becoming a citizen developer
Thursday, April 06, 2017 by Richard Harris

Editors note: Guest submission by Oren Ariel, CTO and Cofounder, CaprizaThe latest numbers show that the Personal Computer market shrank another 6% in 2016, the third consecutive year of slowing sales. Smartphone sales continued to grow, and internet traffic from mobile devices actually exceeded traffic from PCs for the first time in October of 2016. Mobile is the new e...
---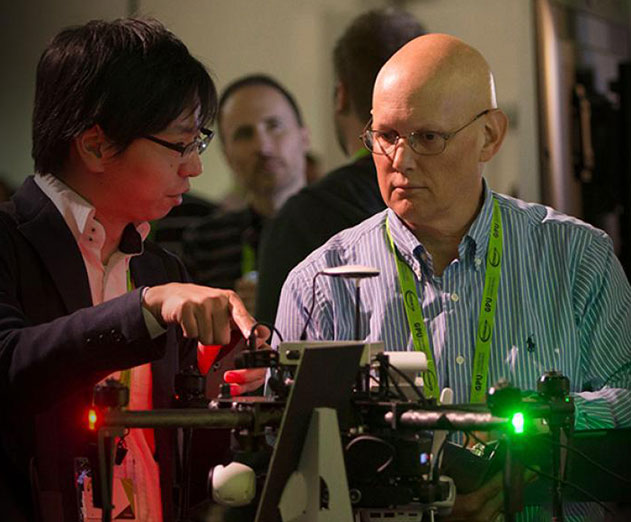 NVIDIA hosts eighth annual GPU Technology Conference
Wednesday, April 05, 2017 by Richard Harris

NVIDIA will host its eighth annual GPU Technology Conference (GTC) on May 8-11, at the San Jose McEnery Convention Center. NVIDIA founder and CEO Jensen Huang will deliver a keynote on Wednesday, May 10, to an expected audience of 8,000 attendees.GTC is the largest event of the year for developers, data scientists and executives in the fields of artificial intelligence,...
---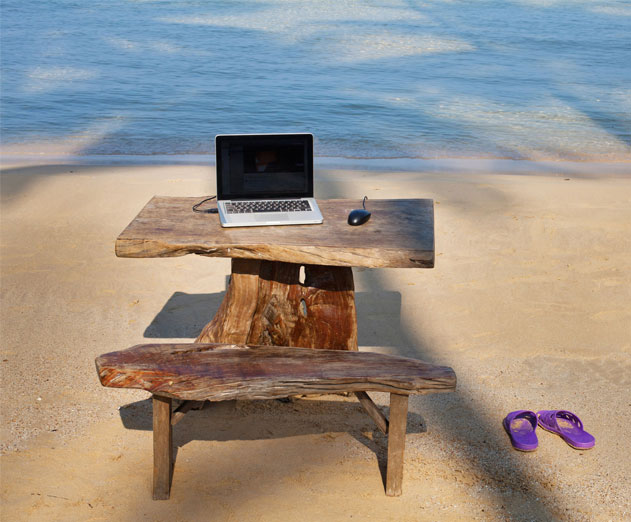 How companies can keep their remote teams safe
Monday, April 03, 2017 by Gene Richardson

If you hate bringing your work home with you, spare a thought for the 3.7 million Americans for whom home is the workplace.The telecommuter population is growing faster than the overall employee base, according to Global Workplace Analytics, and with half of all jobs deemed suitable for performing from home, it is a trend that is set to go on growing. Already, around a ...
---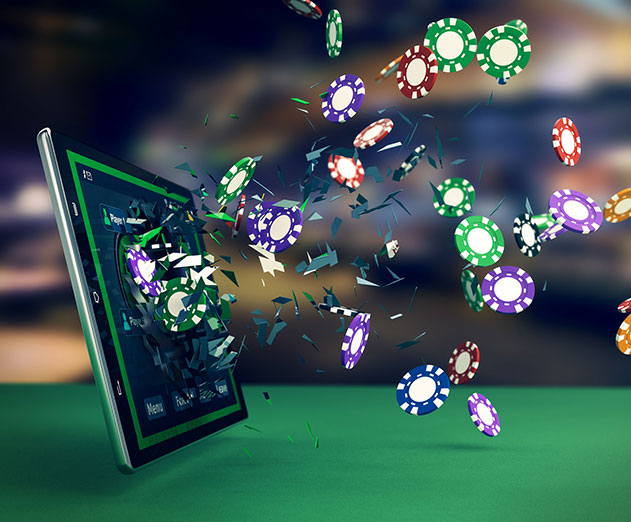 Why virtual reality might not become reality for online casinos
Wednesday, March 29, 2017 by Christian Hargrave

The online casino industry is no stranger to innovation. Every year, gambling industry conferences are wowed with demonstrations of new technologies, and bold claims about the future of the industry. In a number of cases, these developments do make it through to the mainstream,changing the face of the industry forever. Novelties like mobile gaming and live dealer games ...
---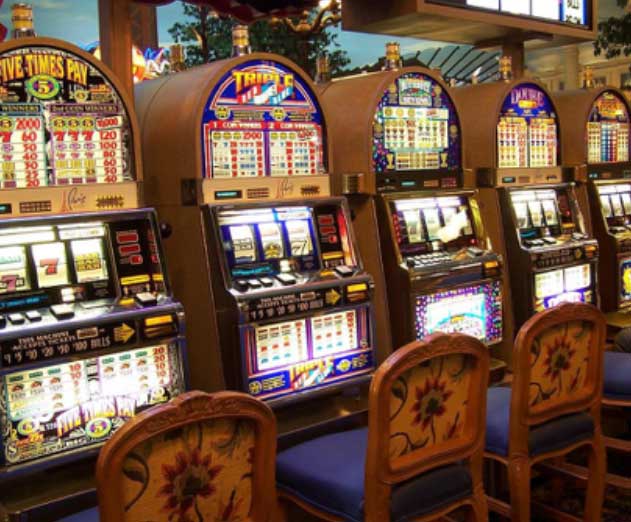 The Mega Moolah online casino game phenomenon grows
Saturday, March 25, 2017 by Christian Hargrave

Casino lovers say that slot fruit machines are some of the funnest games to play at a casino. The flashing lights, the spinning symbols, the colors, and the noises - are all part of the allure. They are some of the most popular gambling games around, and whether you like to play them online, or in person, you are always guaranteed fruitful success, juicy jackpots, and e...
---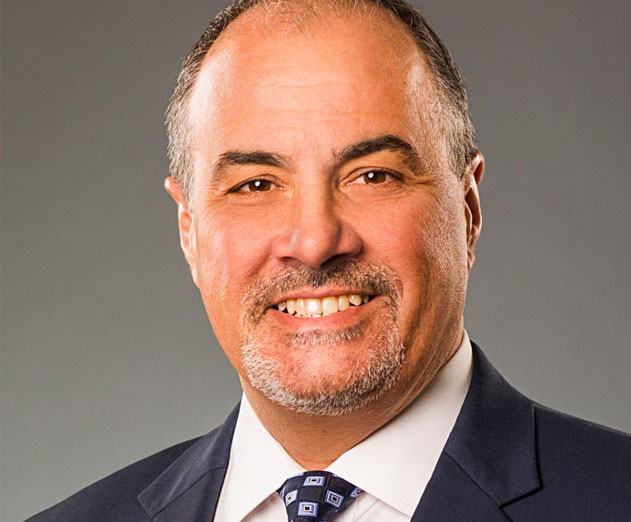 Yorktel CEO explains why they are winning in video communications
Friday, March 24, 2017 by Richard Harris

Ron Gaboury, CEO of Yorktel is crediting his company's record success to a multi-tiered strategy set in motion almost 5 years ago. "Several years ago, we announced a forward-thinking strategic focus on vertical market integration, investment in applications consumable as a service from the cloud, and expanding Yorktel Professional Services, our in-house management ...
---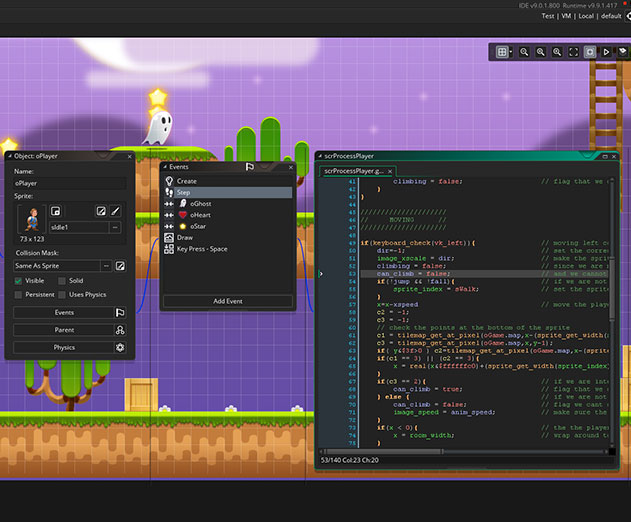 GameMaker Studio platform begins closed beta
Thursday, March 23, 2017 by Richard Harris

Game developers on Mac will soon receive access to the powerful GameMaker Studio platform for the first time as YoYo Games begins the closed beta period of the long-awaited Mac OS version of GameMaker Studio 2. The Mac IDE closed beta for GameMaker Studio 2 will bring enhancements since the release of GameMaker for Mac in 2011. GameMaker Studio 2 features rich func...
---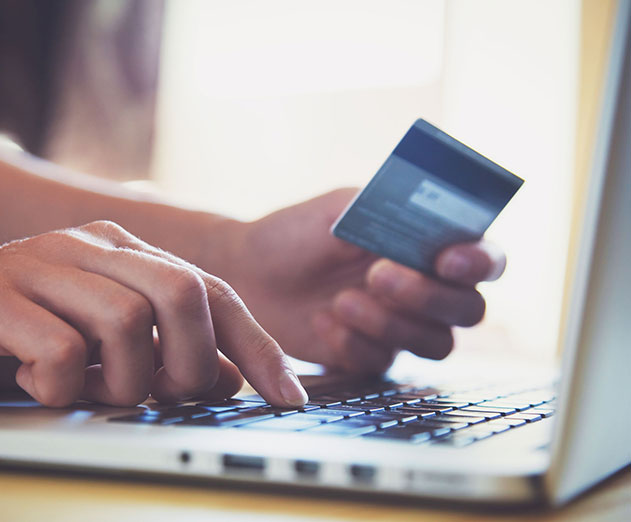 A real-time, open source commerce platform launched by Reaction Commerce
Tuesday, March 21, 2017 by Richard Harris

Reaction Commerce has announced the general availability (GA) release of its breakthrough, real-time and completely open source commerce platform, designed to build, run and scale modern digital stores. Offering the simplicity that businesses expect, along with the reliability, customization and scalability that larger retailers and brands require, Reaction Commerce ena...
---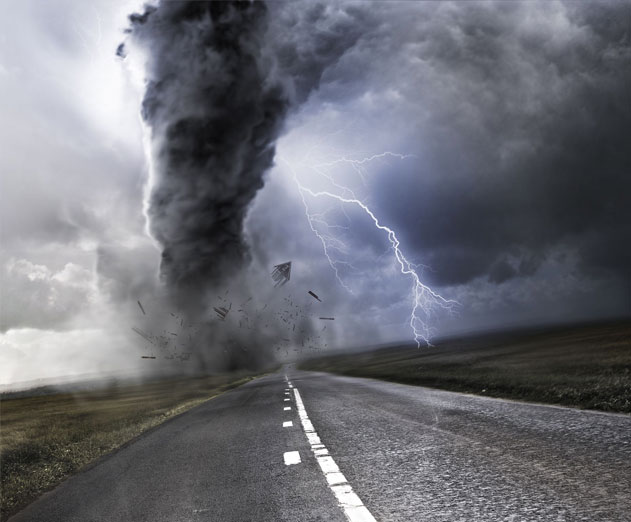 Experience severe weather in VR with new app from AccuWeather
Tuesday, March 21, 2017 by Richard Harris

AccuWeather announced the launch of the new virtual reality application, AccuWeather - Weather for Life for Samsung Gear VR, allowing users to and interact with exclusive 360-degree video content, weather information, and updates in revolutionary new ways. The new app gives users an additional platform to access the most personalized, localized weather information.&nbsp...
---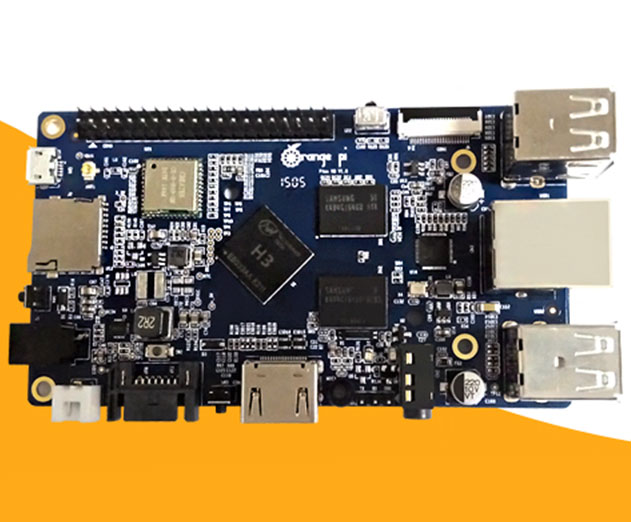 The Orange Pi community gets a snap store
Monday, March 20, 2017 by Christian Hargrave

Orange Pi maker Shenzhen Xunlong Software is launching an app store in partnership with Canonical to foster an active community of developers and users. Through this app store, developers gain a simple mechanism to share their applications, projects and scripts between themselves and with their wider community. Applications in the store are formatted as snaps, the ...
---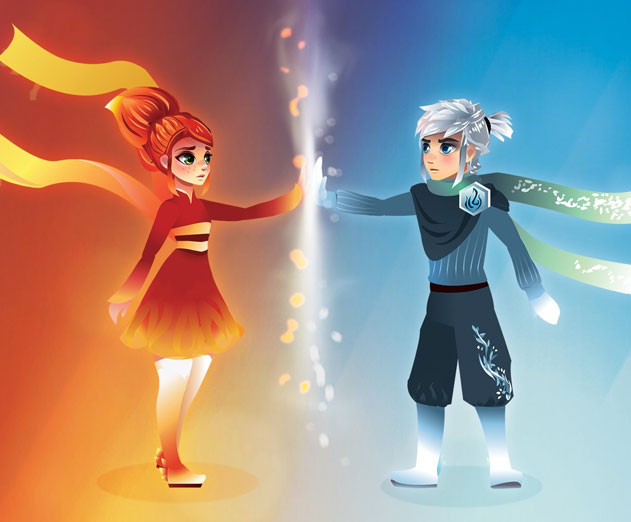 What we learned at GDC 2017, and dates for GDC 2018 announced
Monday, March 13, 2017 by Richard Harris

The 2017 Game Developers Conference (GDC), the world's largest and longest-running event serving professionals dedicated to the art and science of making games, concluded a successful week of networking, learning and inspiration. In total, the conference hosted more than 26,000 professional attendees, 500 lectures, panels, tutorials and roundtable discussions, and ...
---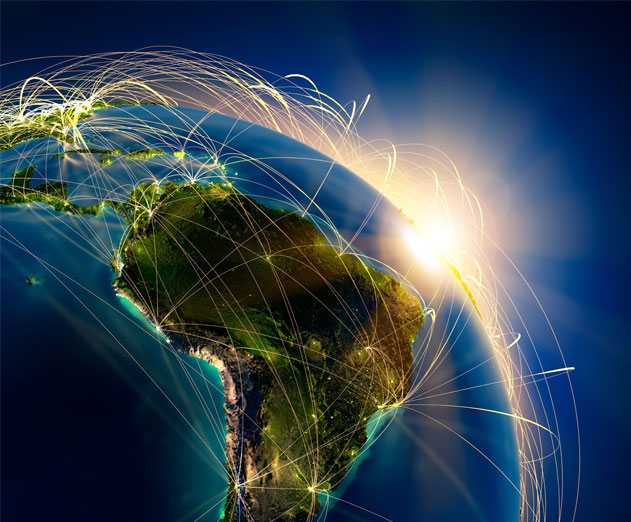 Apex-Brasil showcases Brazil's finest at SXSW
Friday, March 10, 2017 by Christian Hargrave

The Brazilian Trade and Investment Promotion Agency (Apex-Brasil) will showcase 68 of Brazil's most exciting companies at the 2017 SXSW Interactive Festival. As part of its mission to bring the best of Brazil to the world's global investors and trade fairs, Apex-Brasil will share the abundance of opportunities that exist in its vibrant ecosystem with attendees at SXSW I...
---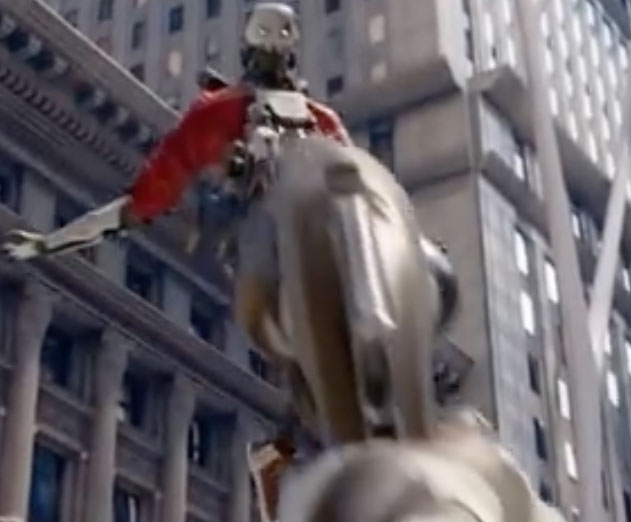 Robo Recall is now free on Oculus Touch
Monday, March 06, 2017 by Christian Hargrave

During their annual "State of Unreal" session at GDC 2017, Epic Games announced that their fully featured virtual reality shooter, Robo Recall, is now available for free on Oculus Touch! In a surprise move, Epic also revealed the Robo Recall Mod Kit, a native mod editor for the game in which new maps, characters and weapons can be added to the full game experience. The ...
---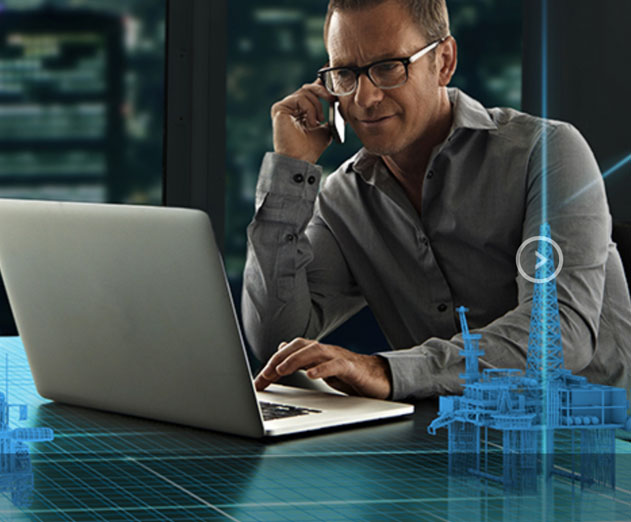 5G network speeds getting closer with new 5G LaaS
Saturday, March 04, 2017 by Richard Harris

Spirent and Nokia announced the 5G Lab-as-a-service (LaaS) - a new platform for Nokia's Oulu-based network infrastructure testing labs. The first of its kind, the 5G LaaS features a self-service portal - through which it allows for global accessibility to simultaneous users so Nokia engineers can rapidly spin–up, tear down and reuse 5G hybrid test beds from any loc...
---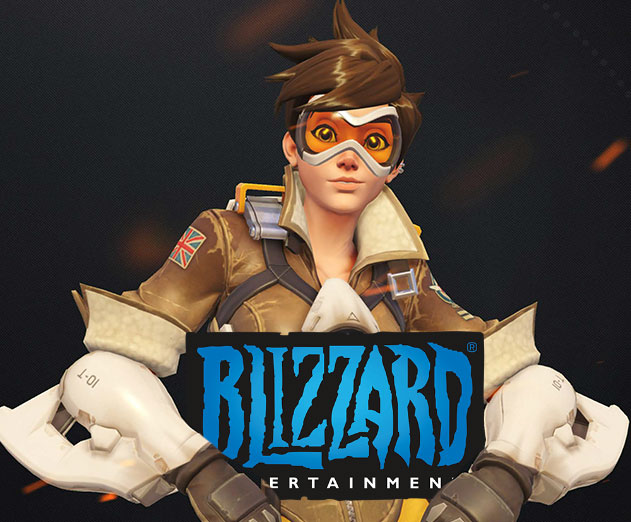 Game Developers Choice Awards game of the year goes to..
Friday, March 03, 2017 by Richard Harris

Blizzard Entertainment's popular and stylish multiplayer shooter, Overwatch, was honored with the prize for Game of the Year at this year's 17th annual Game Developers Choice Awards (GDCA) ceremony during the 2017 Game Developers Conference (GDC) at the Moscone Center in San Francisco. Overwatch's carefully calibrated balance and polished gameplay mechanics also earned ...
---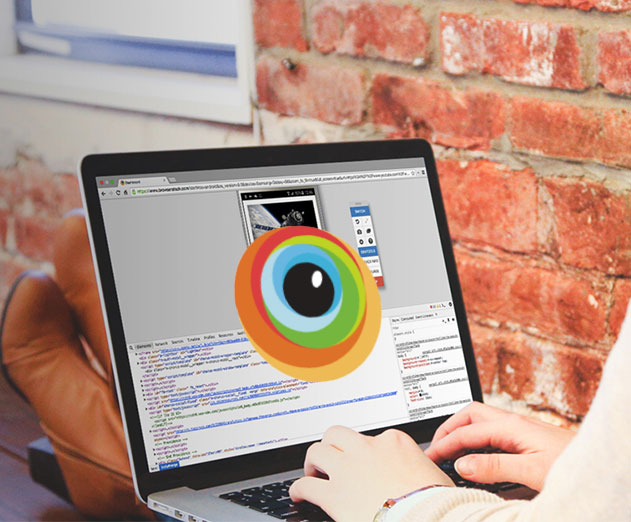 Mozilla partners with BrowserStack to test mobile websites
Friday, March 03, 2017 by Michael Haynes

Mozilla, the maker of Firefox, and a pioneer and advocate for the Web for more than 15 years has announced a partnership with BrowserStack to enable developers to test mobile websites on both iOS and Android devices to ensure sites run flawlessly in Firefox.BrowserStack is a mobile and web testing platform that is trusted by more than 36,000 companies globally including...
---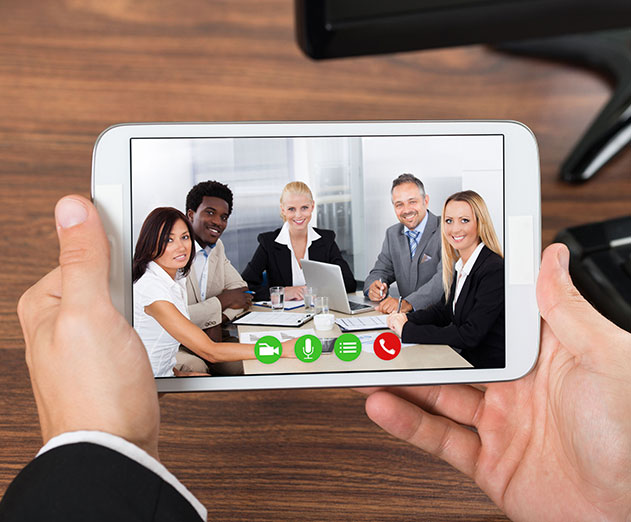 12 interesting uses for WebRTC
Friday, February 24, 2017 by Richard Harris

Editor's note: Guest submission by Sherwin Sim, CTO of Temasys CommunicationsIf you're new to Web Real Time Communication (WebRTC), you may be under the impression that this technology is similar to Microsoft Skype - a free, Web-based chat service.It's more than that. WebRTC is actually a far different animal, altogether.Unlike Skype, WebRTC is an open source proje...
---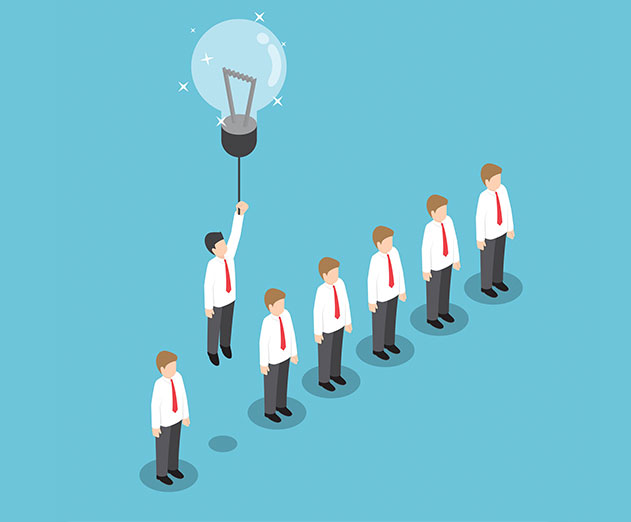 Gamifying an app can help it stand out along with these ideas
Thursday, February 23, 2017 by Richard Harris

Editors note: Guest submission by Hunter Jensen, Founder and CEO of Barefoot SolutionsWith more than 4.2 million smartphone apps in the Apple App and Google Play stores, there's a lot of software that will never pick up the steam needed to become the next Angry Birds, YouTube, or Snapchat. There is good news, though. If you're considering building an app from scratch or...
---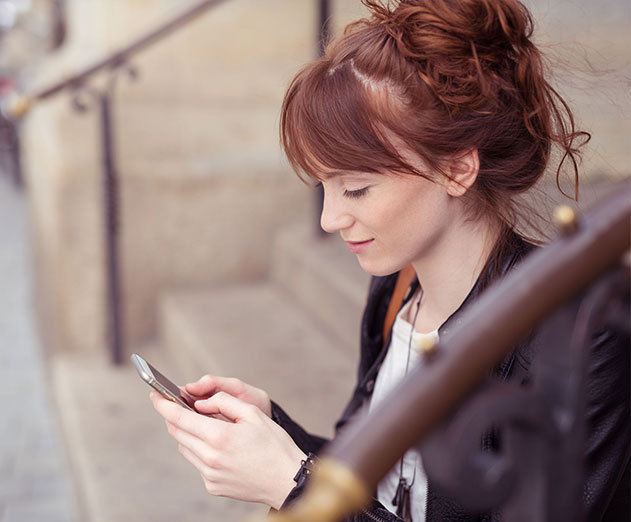 4 proven ways to reduce churn with a mobile app
Thursday, February 23, 2017 by Justin Dunham

Have you read all of the 23,000 articles out there about reducing churn?There are some really great ideas about how to improve your onboarding, how to communicate better, how to segment better. Even how to save customers right before they click the "cancel" button.The underlying problem that these tactics address is the same. Users churn because they don&rsq...
---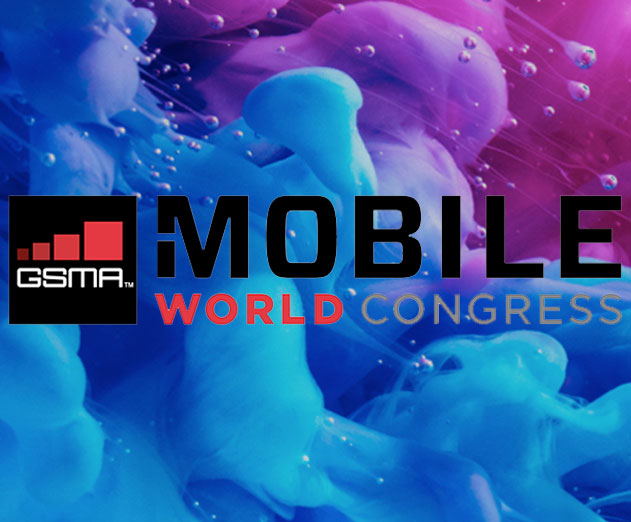 All eyes on Mobile World Conference 2017
Wednesday, February 22, 2017 by Richard Harris

As all eyes turn to the Mobile World Conference (MWC) in Barcelona this month (27 February - 4 March, 2017), Ovum's analyst team have gathered their views regarding what they expect to see at the world's largest and most highly regarded mobile industry event.A key theme, which recurs throughout the report is the belief that MWC 2017 will mark a further shift in the evol...
---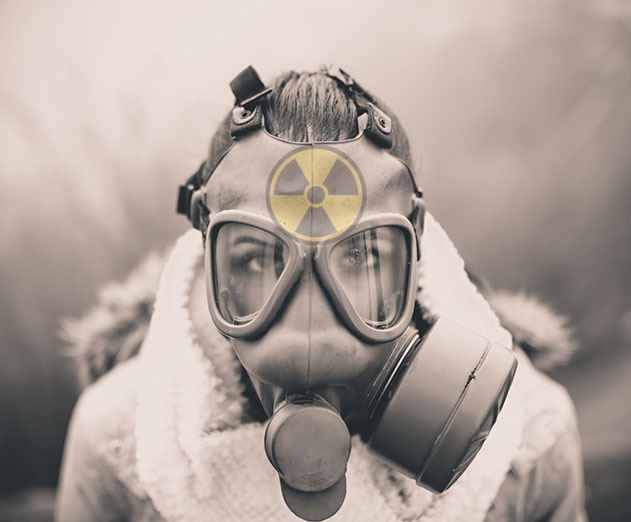 The hidden hazards of mobile app development
Wednesday, February 22, 2017 by Burley Kawasaki

The transition from desktop to mobile computing is not a question of if, but when. According to Gartner, within the next five years, 70 percent of software interactions in enterprises will occur on mobile devices. Little wonder, then, that organizations that are just embarking on their mobile app development journeys can often be tempted to assume the voyage will be smo...
---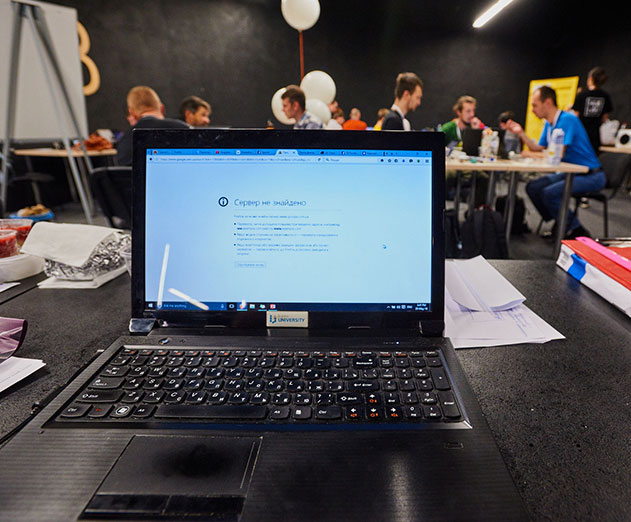 Oulu 5GFWD solidifies status as global 5G hub
Thursday, February 16, 2017 by Michael Haynes

Can you go to school in a park through VR glasses after the speed of data transfer is no longer an issue? What will a digital Nokia factory of the future be like? How can superfast mobile technology make people's hospital visits safer, quicker and more comfortable? 5G can make all this happen - and the Oulu 5GFWD Hackathon challenges the world's greatest coders and ente...
---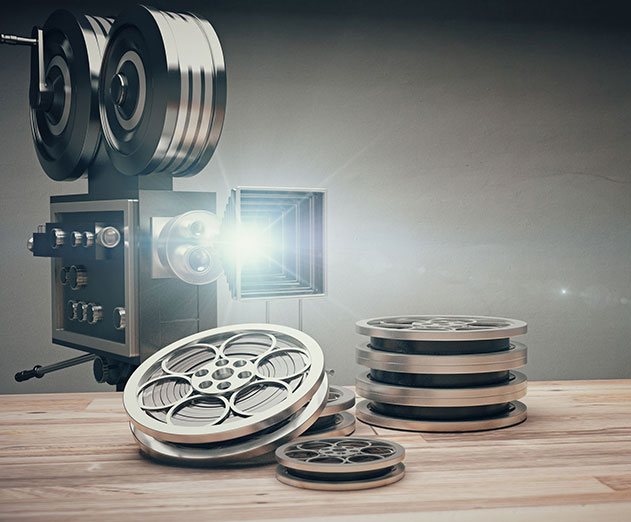 BHD in Vietnam signed with SpotX video inventory platform
Thursday, February 16, 2017 by Christian Hargrave

Vietnamese broadcast and digital video company, BHD, has signed video inventory management platform, SpotX, to power the monetization of its diverse media properties around the globe.As one of the largest media companies in Vietnam, BHD's activities range from production, cinema exhibition, pay TV channels and VOD service. With more than 20 years experience in productio...
---
VR tech to be used at this years BT Sport Industry Awards
Wednesday, February 15, 2017 by Michael Haynes

Laduma's Virtual Reality technology will be at the heart of this year's BT Sport Industry Awards with the Official Shortlist set to be revealed in a way never seen before. Each of those shortlisted in 15 categories will experience a bespoke and immersive piece of VR on a custom, branded cardboard VR headset."We've seen some fantastic use of VR within the sport industry ...
---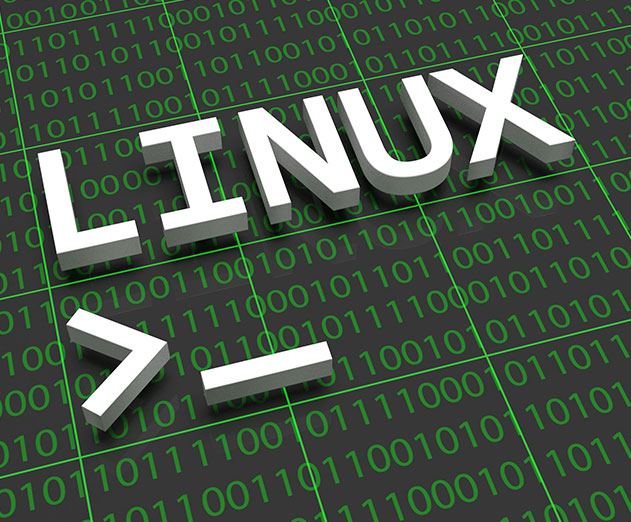 Capsule8 comes out of stealth to help protect Linux from attacks
Wednesday, February 15, 2017 by Christian Hargrave

Capsule8 has emerged from stealth mode to unveil its plans for the industry's first container-aware, real-time threat protection platform designed to protect legacy and next-generation Linux infrastructures from both known and unknown attacks. Founded by experienced hackers John Viega, Dino Dai Zovi and Brandon Edwards, Capsule8 is being built on the real-world experien...
---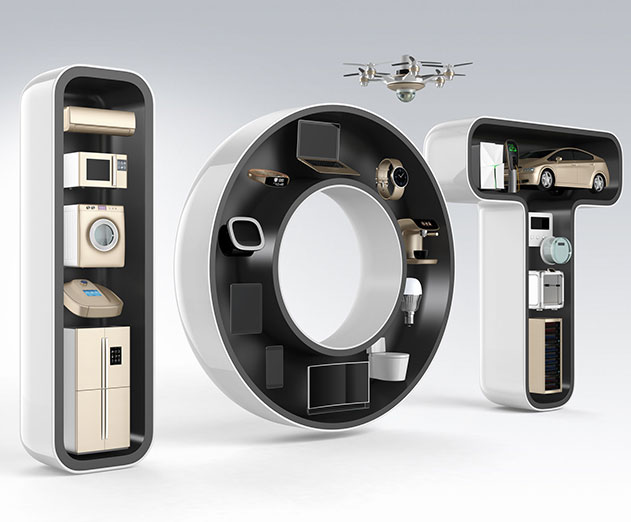 Lencore to use FieldPoP device cloud as a foundation for its cloud strategy
Wednesday, February 15, 2017 by Michael Haynes

Sierra Monitor Corporation, a provider of Industrial Internet of Things (IIoT) solutions that connect and protect high-value infrastructure assets, has announced that Lencore, a provider of comfort and safety solutions to modern commercial workplaces will use the FieldPoP device cloud as a foundation for its cloud strategy.Modern workspaces are moving towards ...
---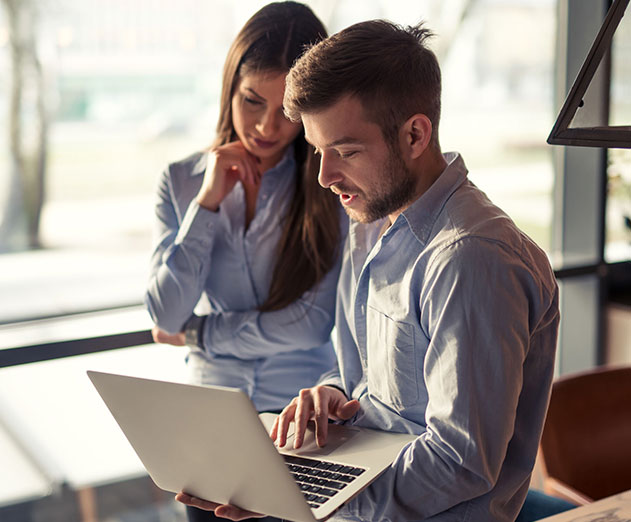 CompTIA shows how tech continues to shape the world
Monday, February 13, 2017 by Richard Harris

Paced by anticipated customer demand for emerging technology, services and software, information technology (IT) industry executives enter 2017 with a positive outlook, according to the IT Industry Outlook 2017 released by CompTIA, a technology association. Their "consensus forecast" projects global industry growth of 4.1 percent in 2017."With the groundwork of cloud, m...
---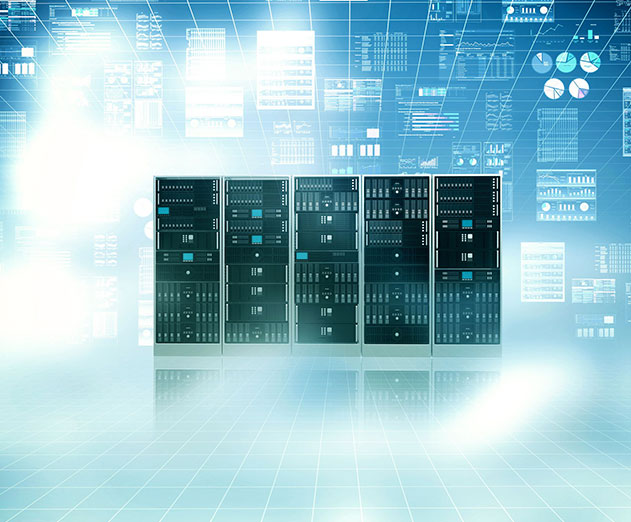 VMKings launch a new VPS hosting program aimed at developers
Wednesday, February 08, 2017 by Christian Hargrave

VMKings, a cloud provider for developers, has launched its VPS (Virtual Private Server) hosting solution. Due to the private nature of the VPS technology, developers can now be the administrators of their solution without having to worry about maintenance.While other cloud solution providers (CSPs) offer generalized services to all sectors, VMKings, created by a team of...
---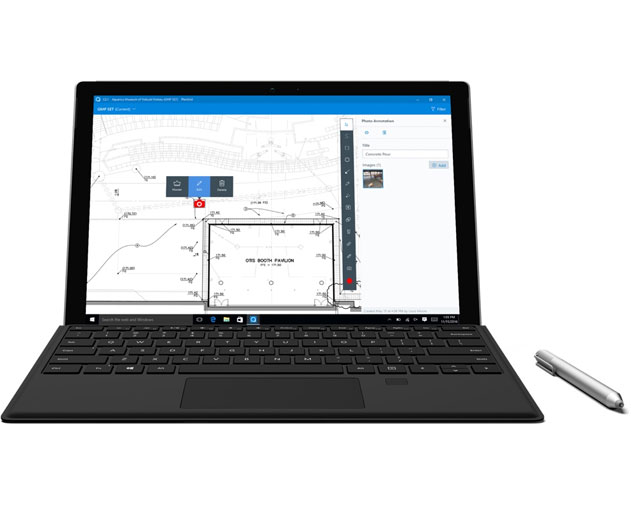 PlanGrid for Windows is out of beta
Monday, February 06, 2017 by Rebeca Ayala

PlanGrid, developer of construction software for the field, is used by tens of thousands of contractors, designers, owners, and architects to finish their projects on time and under budget. Lightning fast, easy to use, and loaded with shortcuts, it delivers thousands of plans right to users' fingertips - helping field teams edit, share, and manage blueprints, spec...
---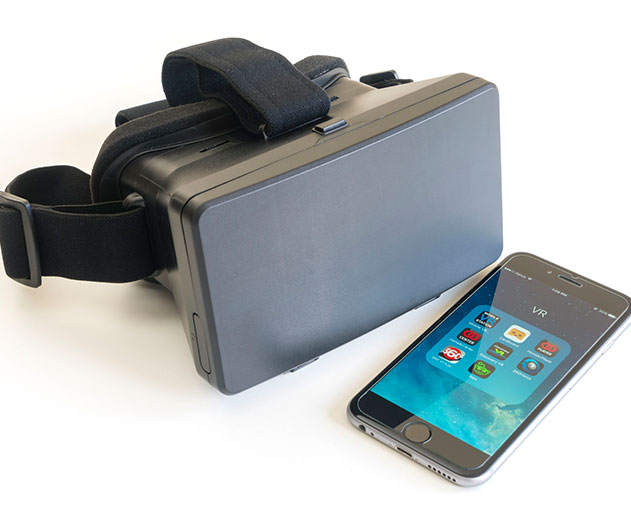 Drag and drop app building platform now includes VR/AR elements
Sunday, February 05, 2017 by Richard Harris

Appy Pie, a cloud-based mobile application builder platform, has announced the integration of their newest virtual reality (VR) and augmented reality (AR) features into their no-code platform, allowing small and medium sized businesses (SMBs) to easily integrate immersive technology into their apps, further enhancing the user experience. That means that there is nothing...
---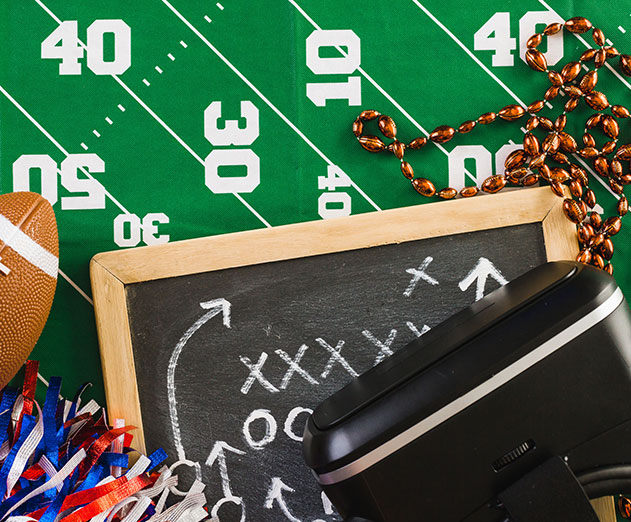 VR content company brings NFL Denver Broncos closer to fans
Friday, February 03, 2017 by Christian Hargrave

Laduma a 3D, 360° content company has partnered with the current Super Bowl champions Denver Broncos to give their fans an up-close, behind the scenes, virtual reality experience featuring their sporting heroes. Fans will see their team like never before, from walking out next to them onto the pitch, to soaking up the pre-game atmosphere, they will be truly immersed by ...
---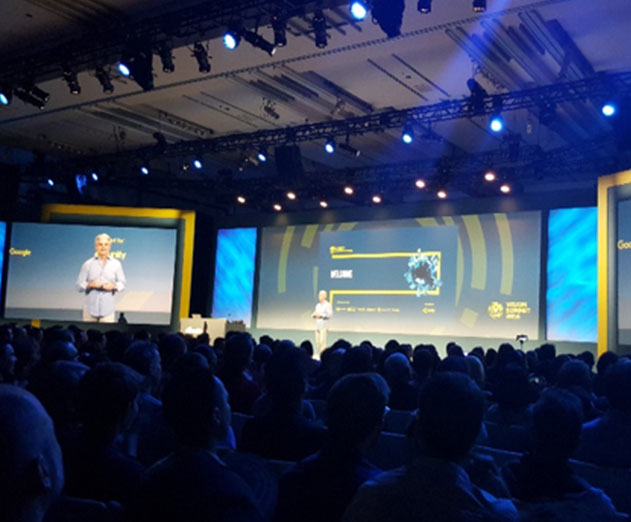 Vision VR/AR Summit 2017 by Unity details released
Friday, February 03, 2017 by Richard Harris

Vision VR/AR Summit 2017, a event for augmented and virtual reality hosted by Unity Technologies will be held May 1-2, 2017 at the Loews Hollywood, Los Angeles. As the third Vision Summit, it will once again bring together creators, artists, programmers and leaders in the VR and AR space for a two-day conference focused on laying the groundwork for and understanding of ...
---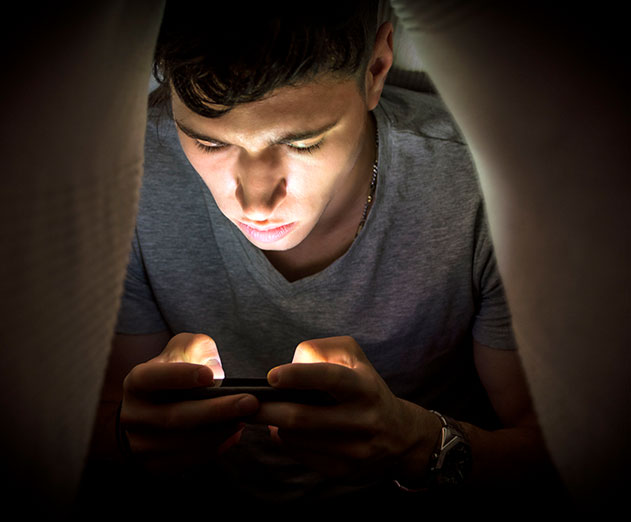 How the new US administration will effect Internet privacy
Thursday, February 02, 2017 by Christian Hargrave

NordVPN has observed a notable increase in inquiries immediately after the U.S. election and a stable growth of interest from Americans ever since.As the new U.S. President starts his four-year term, many wonder what will be the new policy on government surveillance of ordinary citizens. President Donald Trump, while being vague on his views concerning Internet privacy,...
---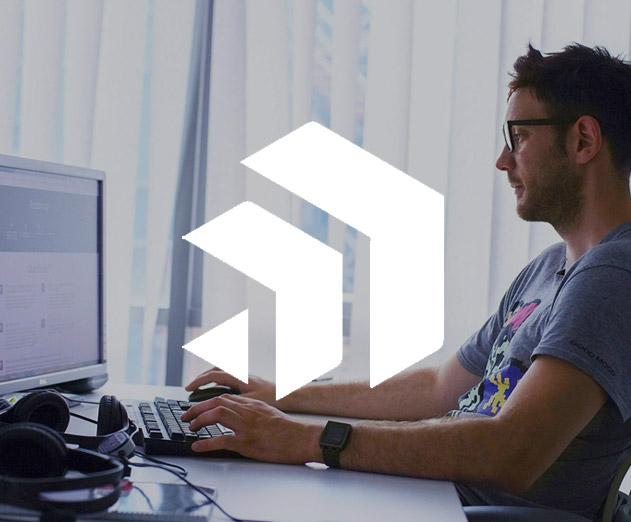 Angular and VS 2017 support from Progress comes with new UI components
Thursday, February 02, 2017 by Michael Haynes

Release of Telerik DevCraft R1 2017 enhances offerings for modern web and mobile UI developmentProgress announced the latest release of the Progress Telerik DevCraft suite, a complete UI toolbox for web, mobile and desktop development. New capabilities support the latest programming frameworks and IDEs, including Angular, Visual Studio 2017, jQuery 3, ASP.NET Core and X...
---
Mobile games market generated $40.6 billion in worldwide revenue in 2016
Thursday, February 02, 2017 by Richard Harris

First ever joint look at mobile, mobile VR and VR markets by SuperData Research and Unity Technologies shows the category equaling that of global box office sales during that time The mobile games market generated $40.6 billion in worldwide revenue in 2016 - a sum equivalent to all global box office sales during the same time period - and grew 18% over the year bef...
---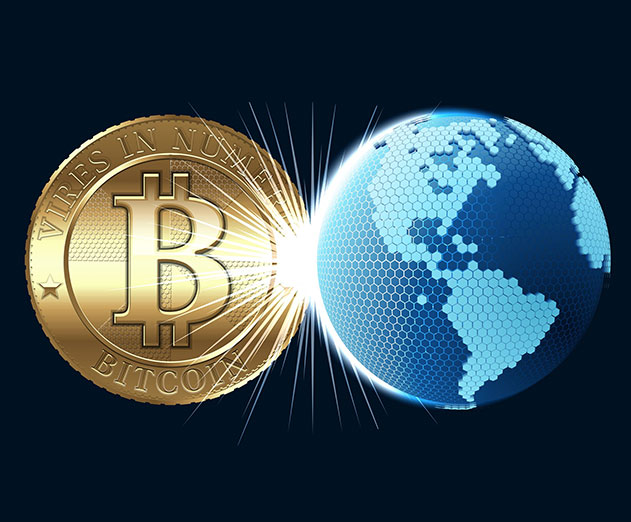 Using virtual currency in your game requires compliancy too
Wednesday, February 01, 2017 by Kimberly Culp

So you're an app developer. Maybe even a mobile, computer, or console game developer. You've got a great idea for a new game - an immersive experience where users will interact in a fully realized world, complete with its own economy and virtual currency. Other developers could even create content for users, get paid in virtual currency, and then cash it bac...
---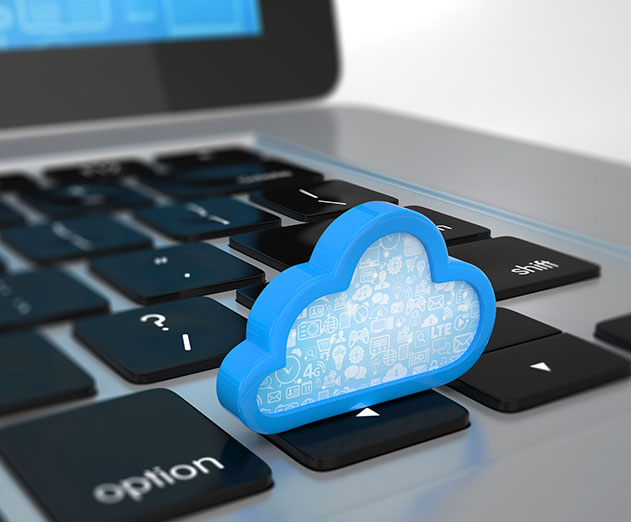 IndependenceIT pairs up with interworks.cloud
Tuesday, January 31, 2017 by Michael Haynes

IndependenceIT has announced the company's partnership with interworks.cloud. The new partnership includes the integration of Cloud Workspace Suite (CWS) software via its API with the interworks.cloud business management platform to simplify application and enable their WaaS(Workspace-as-a-Service) for CSPs(Content Service Provider), MSPs(Managed Service Provider) and I...
---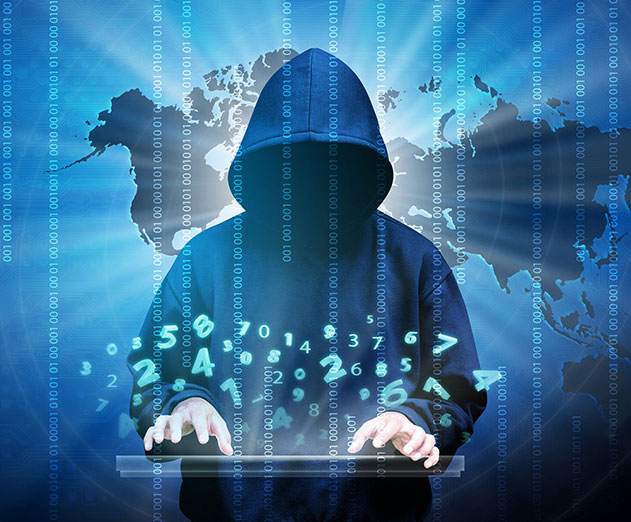 The hackers religion of open source: A manifesto (kind of)
Friday, January 27, 2017 by Pavel Cherkashin

Religion sucks. But people still need to believe in something to have motivation in life. Over the last 20 years, religions have reported incredible decreases in numbers. Many scholars attribute that to the growth of technology, connectivity and to the exposure it gives people to different religions. There are more people now that identity as "spiritual" than ever befor...
---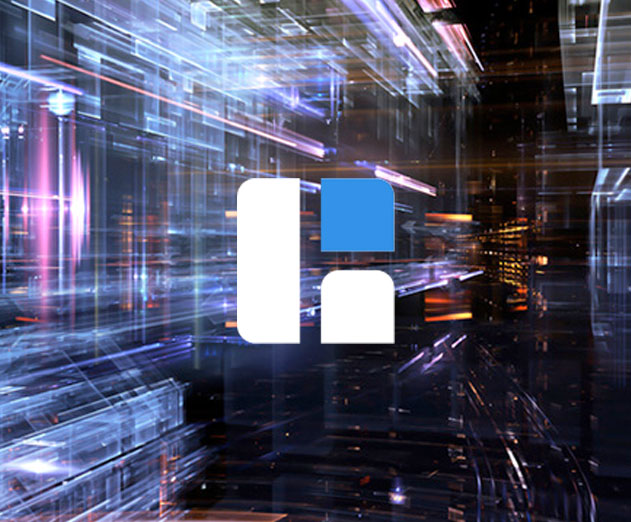 Hazelcast is now available as a tile on Pivotal Cloud Foundry (PCF)
Wednesday, January 25, 2017 by Michael Haynes

Hazelcast, an open source in-memory data grid (IMDG), is now available as a Tile on Pivotal Cloud Foundry (PCF). Their newest tile for PCF 1.2 is an on-demand service broker that dynamically creates and scales their clusters without pre-provisioning blocks of VMs (virtual machines). The Tile integrates with Cloud Foundry to provide a frictionless user experience, requir...
---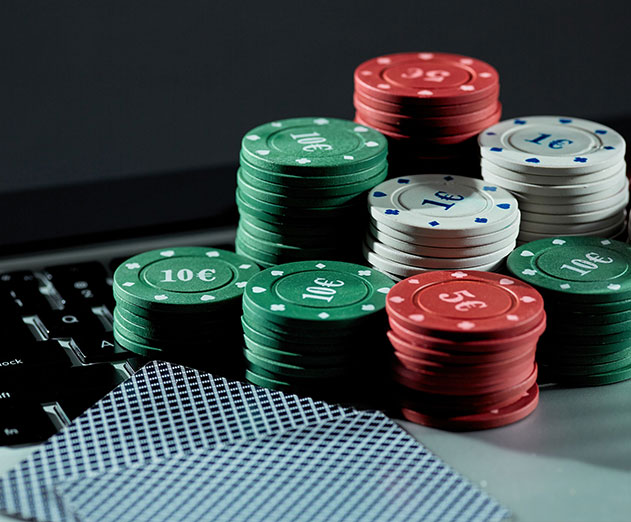 Virtual reality gambling expected to grow 800 percent by 2021
Wednesday, January 25, 2017 by Paul Swaddle

How virtual reality will transport casino players and their friends to exciting locations for their online gambling experience.With the advances in technology and the corresponding growth in interest from major key players, VR is now in a position where the market can finally take off. Juniper released its study late last year into augmented reality across multi platfor...
---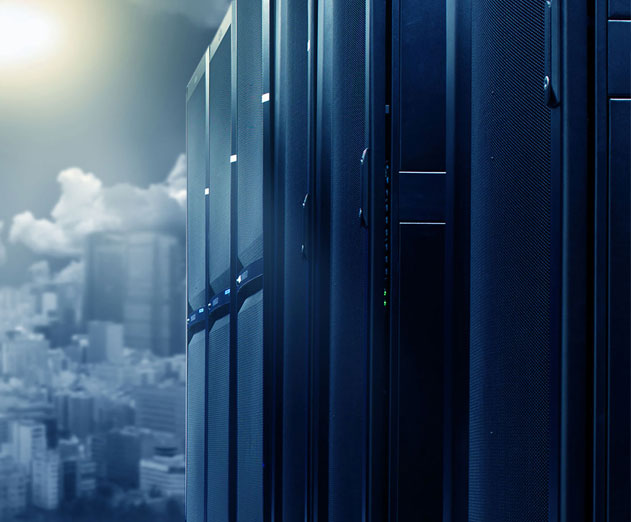 DevOps in the cloud
Monday, January 23, 2017 by Jeff Klaus

There's no question that DevOps delivers significant benefits to enterprise IT, including improved productivity and efficiency, shorter time-to-market, more reliable releases and higher levels of end-user satisfaction.Meanwhile, enterprises, attracted by the flexibility and the lack of infrastructure overhead that Cloud solutions offer — advantages that are ever more ap...
---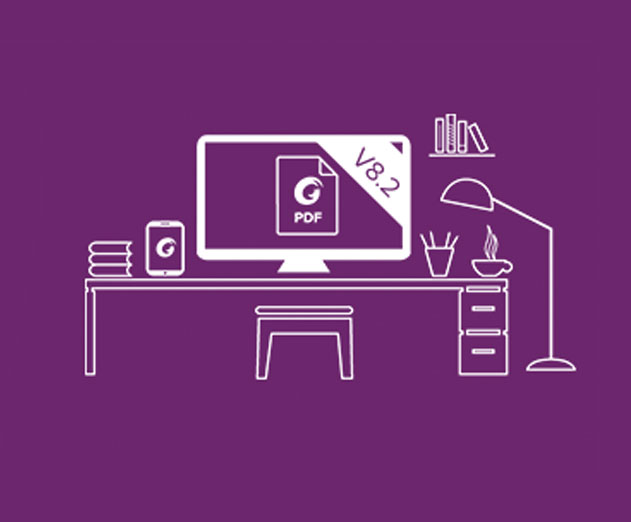 HTML to PDF gets even easier with PhantomPDF 8.2
Tuesday, January 17, 2017 by Michael Haynes

Foxit Software has announced the availability of PhantomPDF 8.2, an enterprise-ready PDF solution offering powerful new collaboration, sharing and self-help tools.PhantomPDF, which replaces more expensive and less innovative solutions in the enterprise, also comes with ConnectedPDF technology, providing a range of cloud-delivered capabilities to improve document se...
---
GDC says HTC Vive outpaces Oculus Rift as the most popular VR / AR platform
Thursday, January 12, 2017 by Christian Hargrave

The Game Developers Conference (GDC) has released the results of the fifth annual State of the Industry Survey, revealing trends in the games industry ahead of GDC 2017 this February. Here are some of the many learnings from the survey of more than 4,500 game developers who have attended GDC in the last three years.Game Makers are feeling optim...
---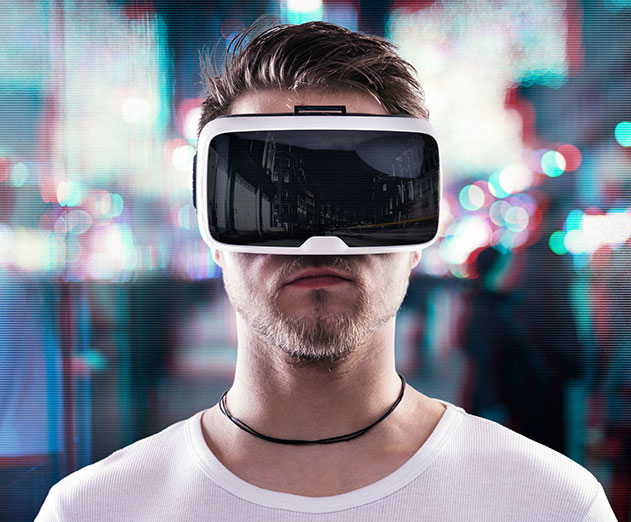 VR gaming growth to explode by 2020
Monday, January 09, 2017 by Richard Harris

Research and Markets has announced the addition of the "Global Virtual Reality in Gaming Market 2016-2020" report to their offering.The report forecasts the global VR in gaming market to grow at a compound annual growth rate(CAGR) of 84.4% during the period 2016-2020.The report covers the present scenario and the growth prospects of the global VR in gaming market for 20...
---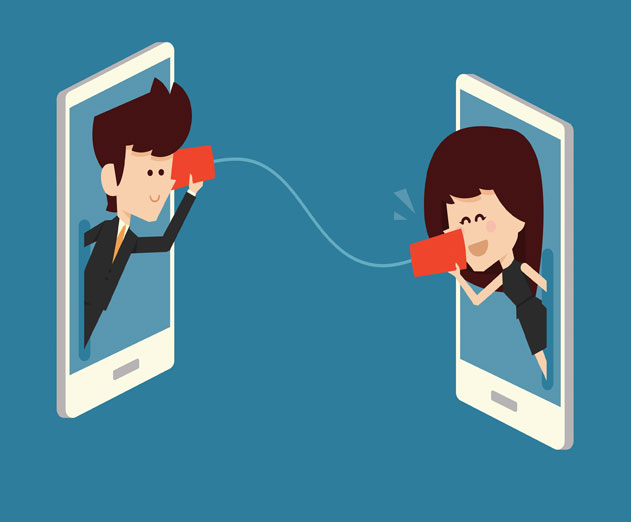 Being smart about competitor mobile ads could increase your eCPM
Monday, January 09, 2017 by Jan Pollack

You've worked hard to build a cool app with great user engagement, and a market for yourself, but you don't want someone else's poor ad or competitive call to action to mess that up, right? This concern causes some developers to keep advertising blacklist settings on auto-pilot, or avoid ads from competitors altogether, but that's a mistake - the odds a...
---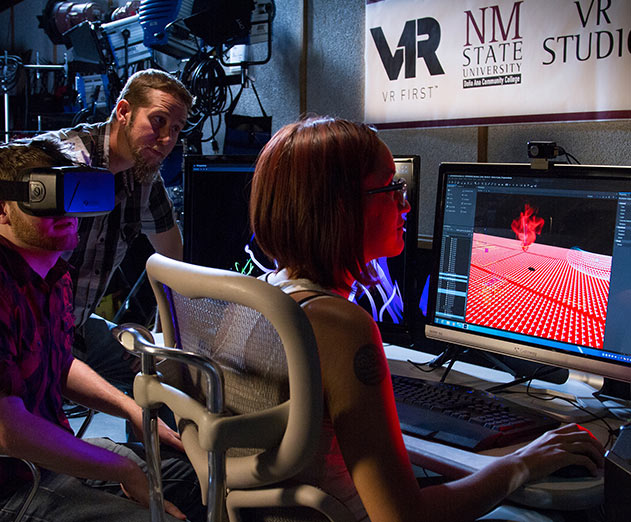 VR First says universities everywhere are adopting VR / AR
Friday, January 06, 2017 by Christian Hargrave

As more universities use VR and AR, it could help guide the future of developer learning courseware.The latest research from VR First presented at the Consumer Electronics Show (CES) with the support of the CONTEXT and IEEE Digital Senses Initiative, reveals an increase in VR/AR adoption at universities worldwide in 2016, highlighting the early impact of VR First's acad...
---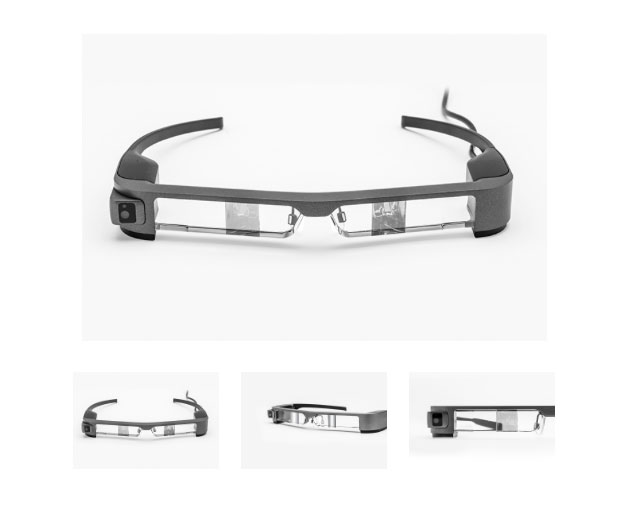 Moverio BT300 Developer Edition released for developing AR apps
Friday, January 06, 2017 by Michael Haynes

Create AR apps, including DJI drone apps, with the Epson Moverio BT-300 developer edition smart eyewear kit.Epson, providers of the Moverio augmented reality (AR) smart eyewear platform, has announced the immediate availability of its Moverio BT-300 Developer Edition. The new AR platform is designed for software developers creating new experiences in augmented...
---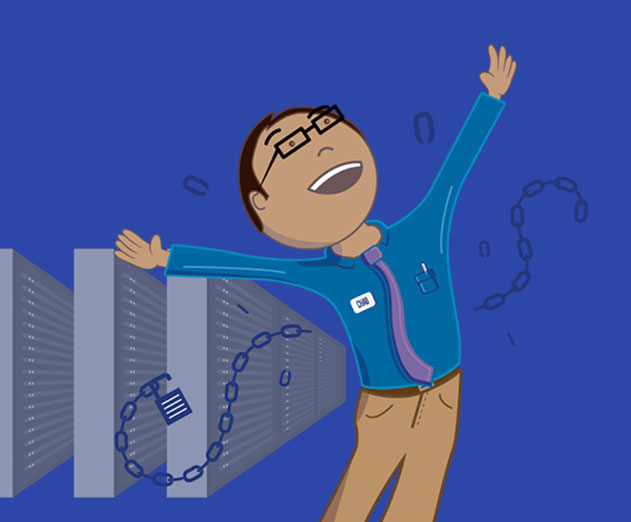 DH2i expands to the Asia Pacific Market
Wednesday, January 04, 2017 by Christian Hargrave

DH2i Company has announced the expansion of its DxAdvantage Partner Program into the Asia Pacific (APAC) market. Key to the expansion is the addition of Korea Cyber Tech Inc. and ApON Innovative Solutions to the DH2i DxAdvantage Partner Program. This strategic partnership enables them to be providers of DxEnterprise software. According to Gartner's recently publish...
---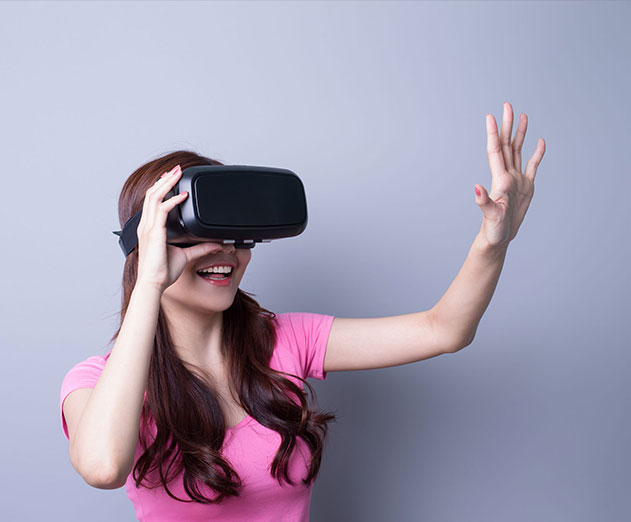 How one company can improve your social interaction through VR
Tuesday, January 03, 2017 by Christian Hargrave

Virtual Reality(VR) was the latest and greatest concept of 2016, but Christmas shopping reports of 2016 saw that the VR industry underperformed its predictions. Because VR is still in its infancy, many companies, who have lagged behind, are scrambling to make more realistic content for users to provide the best possible experiences. But let's face it, in VR every detail...
---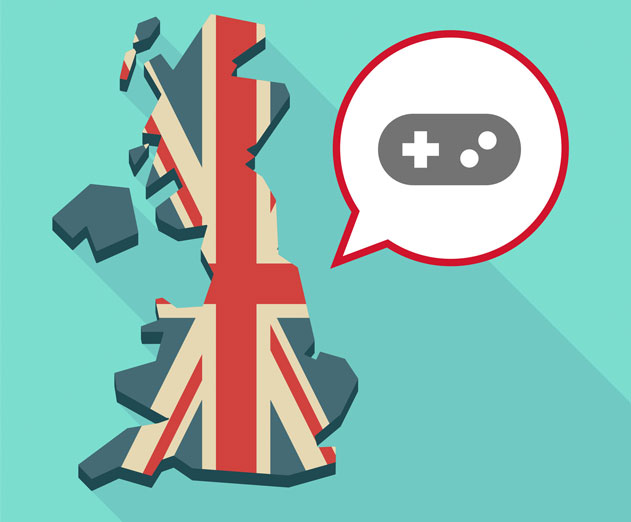 UK video games industry to grow in 2017 says new TIGA report
Tuesday, January 03, 2017 by Christian Hargrave

TIGA reports that the UK video games industry would increase investment and expand employment in 2017. They made the comments in their latest Business Opinion Survey 2016/17. The report was based on a survey of 50 games businesses including small, medium and large firms, developing games across mobile/tablet, VR, PC and console. TIGA's Business Opinion Survey 2016...
---
HP Enterprise opens up about StormRunner Load and DevOps in the cloud
Tuesday, January 03, 2017 by Richard Harris

HP Enterprise recently announced the availability of HPE StormRunner Load on the AWS Marketplace. StormRunner Load is one of the first solutions to support SaaS Subscriptions on AWS Marketplace, and will help developers strengthen the quality and delivery of applications via a simple, intuitive and highly scalable platform. In-short, it's a a cl...
---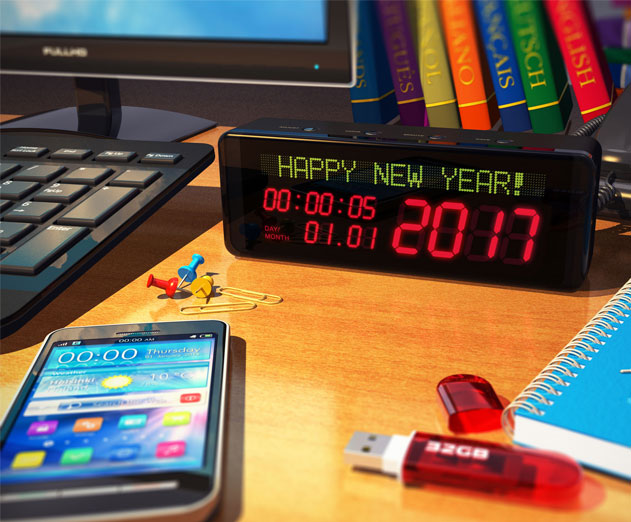 Blockchain, IoT, chatbots, and connected finance: Built.io predicts 2017
Saturday, December 31, 2016 by Richard Harris

Blockchain will play an integral role in improving IoT securityIn 2016 we saw multiple hacks and data breaches, including the massive DNS attack that caused widespread internet outages. This latest attack was a wakeup call to start thinking about security in terms of the Internet of Things (IoT). Because of that, in the next year we'll start to see more securi...
---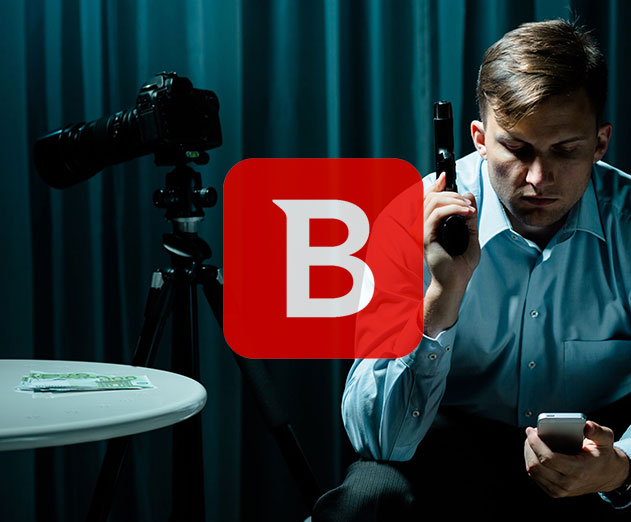 Ransomware facts and the steps to prevent it on your device
Friday, December 30, 2016 by Michael Haynes

As technology advances forward, so does its unintended consequences and evolution of bad people being able to exploit its weaknesses. Reports of one these exploits is sweeping across Europe, its name is ransomware. Ransomware is malware that allows hackers to take control of your computer and all its data, and then hold it hostage via encryption until a certain sum of m...
---
Turn any room into an interactive meeting space with BlueJeans Huddle
Tuesday, December 27, 2016 by Richard Harris

Video has become pervasive across consumers' lives, thanks to technologies like Snapchat, Facebook Live, Instagram and YouTube. But, adoption in the enterprise has been slower to take root, due to roadblocks like cost and usability. BlueJeans Network has set out to change this with introduction of a new cloud-connected video system that works as soon as you walk into a ...
---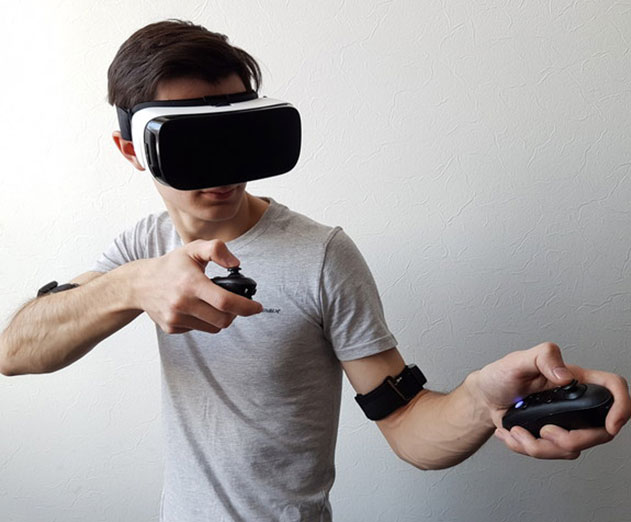 Finch Shift VR Kit to accelerate consumers' interest to virtual reality
Tuesday, December 27, 2016 by Christian Hargrave

In spite of billions of dollars invested in virtual reality startups, current market demand for VR gadgets is significantly below earlier predictions. The industry experts see the mobile VR segment as the key to the doors to virtual reality consumer adoption. Tractica researchers forecast global sales of smartphone-powered VR devices to reach 323 million units between 2...
---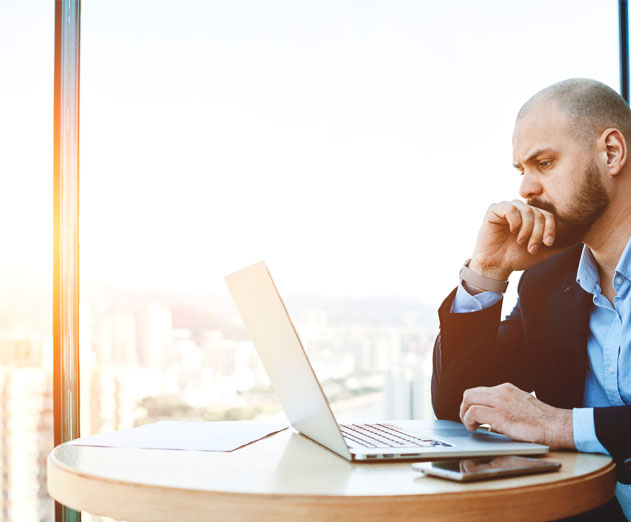 Enterprise mobile demand will outstrip IT's capacity to deliver in 2017
Monday, December 26, 2016 by Richard Harris

Editors note: 2017 predictions from Yuval Scarlat, CEO and Co-Founder, CaprizaA shortage of mobile developers and designers spawns a wave of mobile "citizen developers." Demand for enterprise mobile apps continues to surge, and analyst firms like Gartner have predicted that enterprise mobile demand will outstrip IT's capacity to deliver by a factor of 5 through 2018. Mo...
---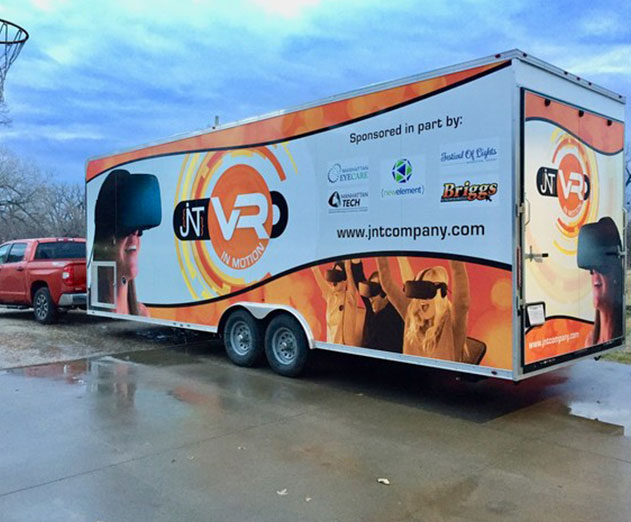 The VR emersion trailer of your dreams
Friday, December 23, 2016 by Christian Hargrave

Jeff Hake, founder and Chief Executive Officer of JNT Company in Manhattan, Kansas has built a Virtual Reality InMotion simulator.Hake relocated to Manhattan in 2006 and began his career as a Networking Systems Analyst with Morgan Keegan and then with Kansas State University before founding JNT. The company first started as a side project in February of 2008 but by Sept...
---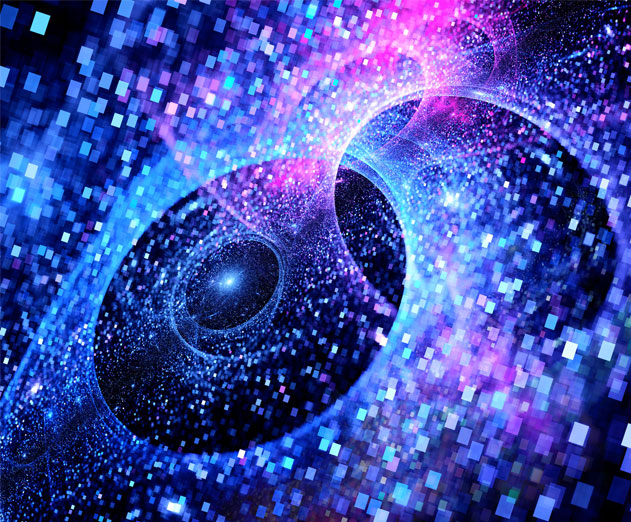 More data will be created in 2017 than the previous 5,000 years of humanity
Friday, December 23, 2016 by Richard Harris

Editors note: Predictions sent in from Sencha's CEO Art LandroIn 2015, Art predicted that in 2016 the explosion of data would drastically transform the technology landscape, requiring organizations to visualize all incoming data from IoT devices for rapid decision making and insight into competitiveness and viability. He believes data will remain a key growth ...
---