it managers news search results
Developer news items we found relating to it managers
150 results
---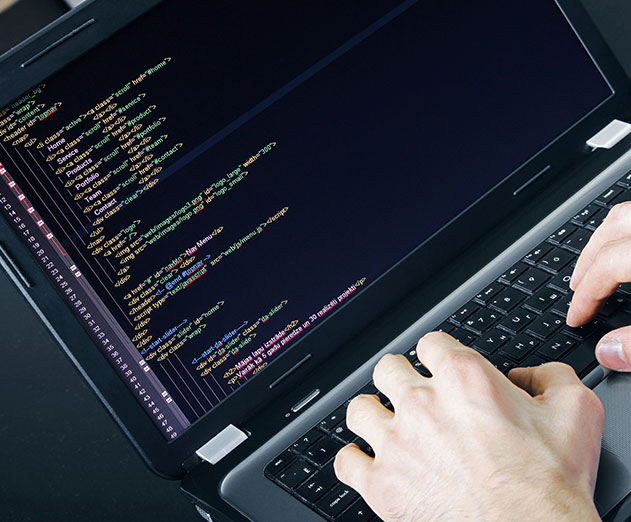 Expert advice: Tips to help developers cope
Tuesday, February 20, 2018 by Richard Harris

According to a forbes report, being a software developer has it's perks. From a $168,000 a year average media salary, to being able to have your hand in crafting the Instagrams of tomorrow. But the task of creating flawless code and engineering ideas, comes with challenges.It's good to share war stories to help each other navigate the waters, so we recently had the chan... Read More
---
Dynamsoft Camera SDK for iOS debuts for easier document scanning
Wednesday, January 24, 2018 by Richard Harris

Dynamsoft has introduced a software development kit for iOS app developers to add enterprise-grade document scanning capabilities by easily embedding a mobile capture component in hours or days rather than spending months to build it. The SDK boasts several built-in capabilities such as, automatic document border detection and artifact reductions. The feature set provid... Read More
---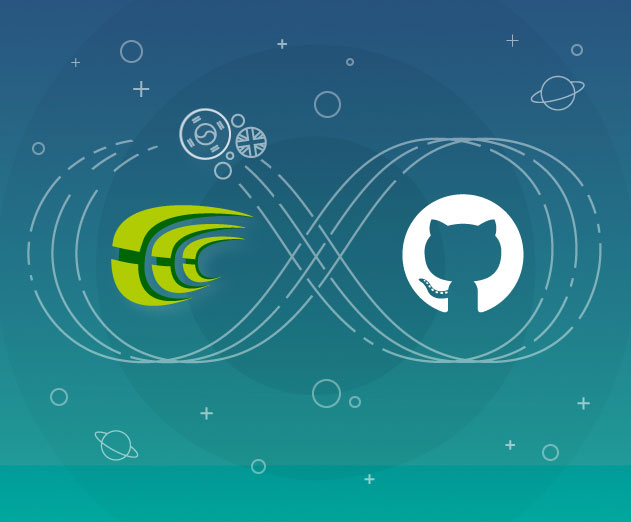 Creating multilingual apps with GitHub and Crowdin
Saturday, January 20, 2018 by Khrystyna Humenna

For millions of developers, GitHub is a perfect place to share code, build software, and grow businesses. This fall GitHub opened a Marketplace where you can find the right tools to add to your workflow and get the job done. To extend your app's reach, there's a tool like Crowdin, a localization management tool that easily integrates with your repository, so you ca... Read More
---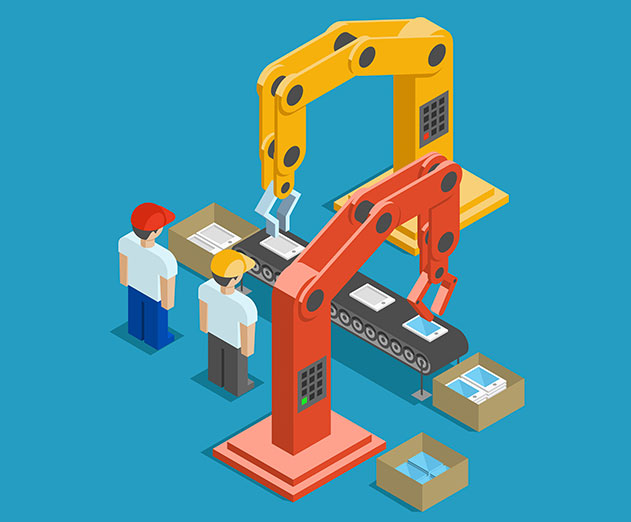 6 ways your company could be using automation software
Friday, January 05, 2018 by Steve Allen

When it comes to robots and our future as human beings, there are two different directions your imagination might take you. On one hand, you've probably watched terrifying imaginings of machines turning against mankind in films like The Matrix and The Terminator. In contrast, if you look around at the real world, you see can the reality of machines working side by side ... Read More
---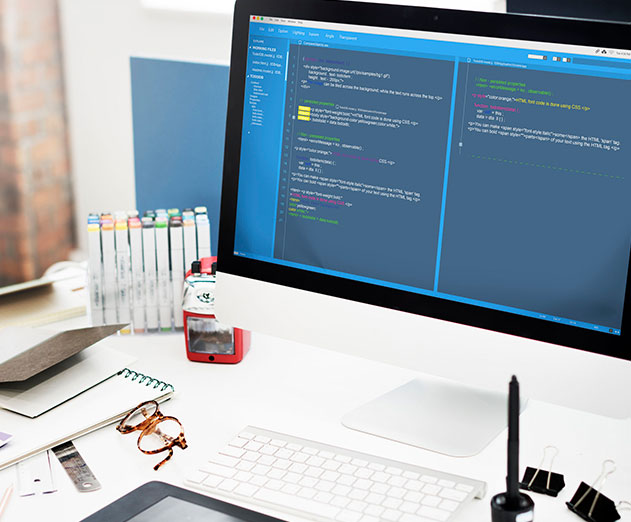 2-pass app development
Monday, December 18, 2017 by Karthick Viswanathan

The concept of Bimodal IT is changing the face of enterprise operations, which need to be agile and secure, but also need to de-silo business and technology operations for the sake of creating better applications. As Gartner defines it, "Bimodal IT is the practice of managing two separate and coherent modes of IT delivery - one of them focuses on stability and the other... Read More
---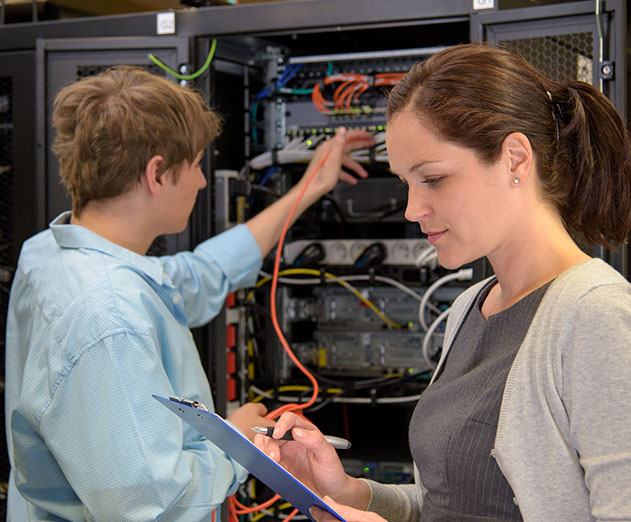 Citizen developers are on the rise
Thursday, December 07, 2017 by Christian Hargrave

Kintone has announced the results from a new report on low-code application platforms, "The Rise of the Citizen Developer: 2017 Low-Code Adoption Survey." Partnering with Unisphere Research, business and IT leaders from organizations of all sizes and across many industries, including the public sector, technology, banking/finance, healthcare, and more, were surveyed on ... Read More
---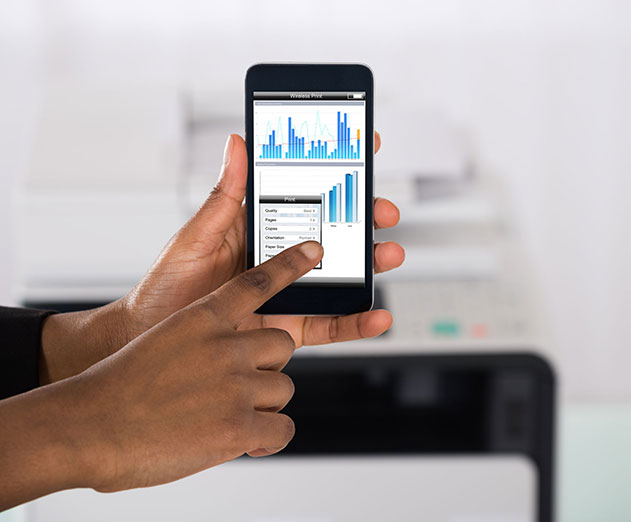 The top print enabled apps for business
Thursday, December 07, 2017 by Brent Richtsmeier

Every year, we make our mobile devices a little bit better than before, bringing them to a point where we can't imagine existing without X, Y and Z new features - imagine buying a smartphone without a camera or a tablet without long battery life.As mobile devices improve, users need apps that can keep pace, bringing the full functionality of a desktop or laptop to the t... Read More
---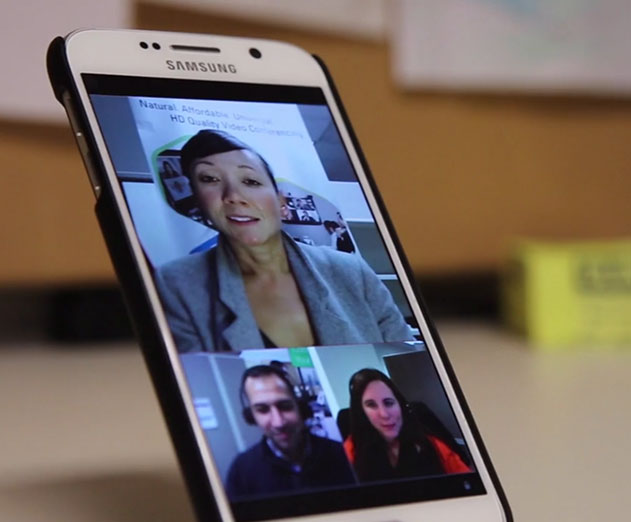 Research suggests a diverse need for video communications PaaS
Friday, December 01, 2017 by Christian Hargrave

Vidyo in collaboration with WebRTC ventures has released a report titled "The Rise of Embedded Video Communications: Trends in Video-Enabled Apps." The report shows that communications platforms-as-a-service (PaaS) is a top choice for those who are planning embedded video projects, with 49% of respondents saying that they plan to use a communications PaaS to initiate an... Read More
---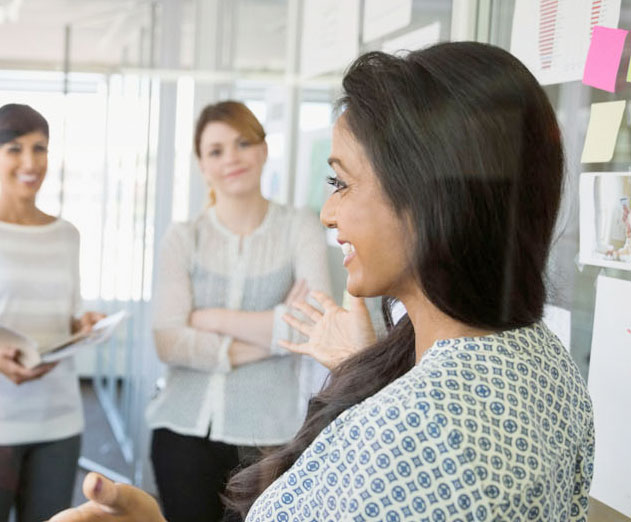 IBM sponsors Scrum conference in Dublin
Thursday, November 02, 2017 by Richard Harris

Scrum Alliance announced that its European Global Scrum Gathering has kicked off in Dublin with IBM as its top sponsor."Reshaping the company in fundamental ways to fuel a culture of collaboration, IBM has embarked on an Agile journey that focuses on their customers' needs," said Scrum Alliance interim CEO Lisa Hershman. "We are thrilled to have IBM as our title sponsor... Read More
---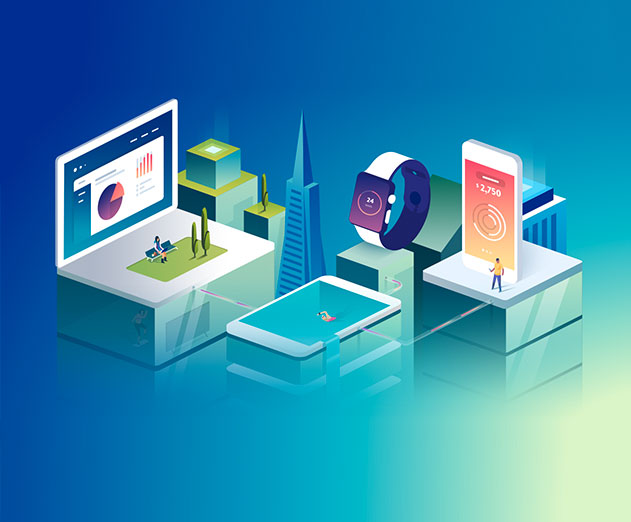 The report from 50 billion mobile and web events is here
Wednesday, October 25, 2017 by Richard Harris

Mixpanel, Inc. released its first Product Benchmarking Report to determine quantitative benchmark metrics for key moments in the user's web and mobile journey while seeking to answer the question often asked by marketers and developers, "what's the best performance standard for our industry?" The findings challenge many commonly held product performance benchmarks while... Read More
---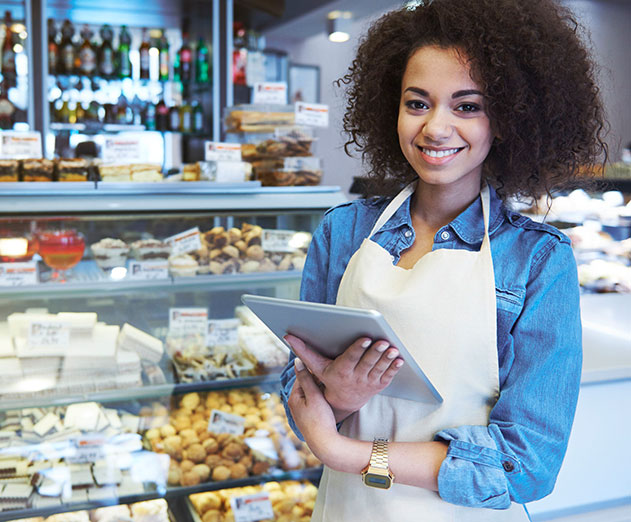 SimpleOrder chats about their Restaurant Management Software
Tuesday, October 24, 2017 by Richard Harris

Restaurant inventory management software platform SimpleOrder was founded in Tel Aviv, Israel in 2012 by restaurant industry veterans who saw a critical need to bring back-of-house operations into the 21st Century. SimpleOrder's restaurant industry management software platform provides restaurant operators with an automated inventory system that provides counts and cost... Read More
---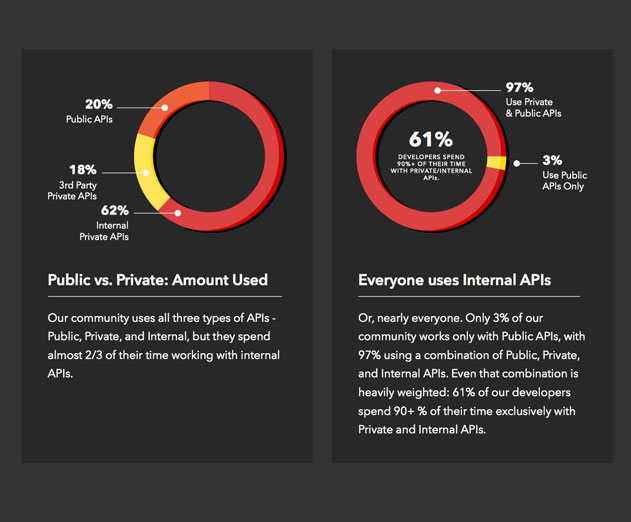 2017 State of API Survey released
Friday, October 06, 2017 by Richard Harris

Postman has released its 2017 State of API Survey. This survey of the Postman API community around the world was completed earlier in 2017 and asked a variety of questions about API usage, technologies, tools and concerns.API use is exploding among developers, as APIs are an essential part of software development for the web, IoT, mobile and AI applications. APIs allow ... Read More
---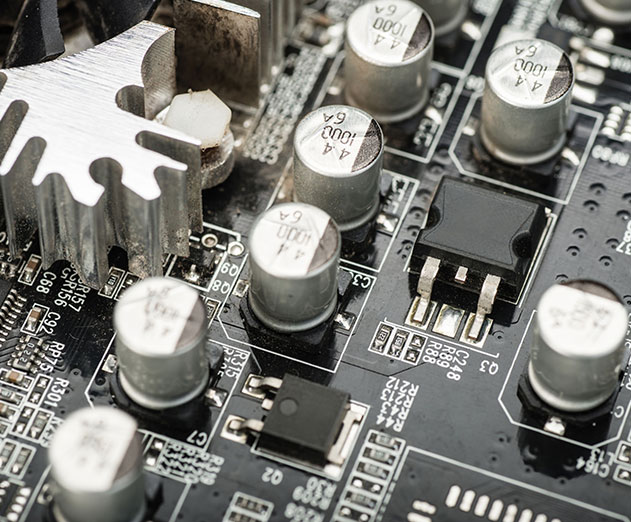 Google Cloud expands NVIDIA GPU offerings
Monday, October 02, 2017 by Christian Hargrave

In a recent post in on the Google Cloud Platform Blog written by Chris Kleban and Ari Liberman, Product Managers for Google Compute Engine, Google has announced new updates to their Cloud GPUs, namely: the platform is now using NVIDIA P100 GPUs in beta, and that the NVIDIA K80 has now been released for general availability.In the blog post, Google had this to say about ... Read More
---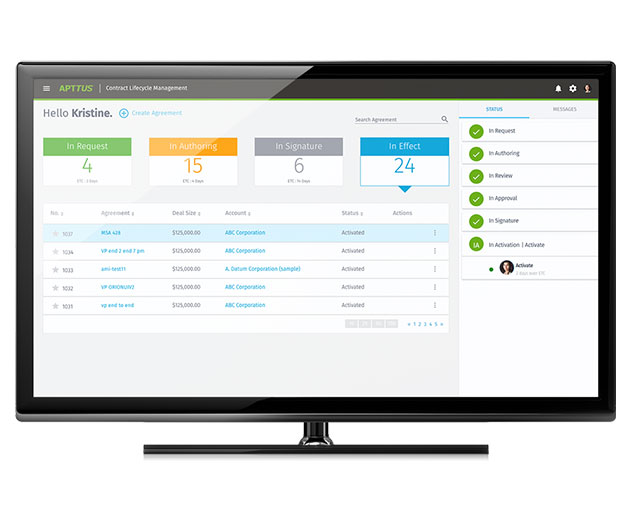 AI features for Apttus Contract Management to help legal teams
Monday, September 25, 2017 by Richard Harris

Apttus has unveiled Apttus Contract Management with Artificial Intelligence (AI). The addition of Artificial Intelligence to Apttus' Contract Management product offers legal departments numerous benefits, including reductions in contract cycle time, enhanced agreement risk management, and the automation of third-party paper. "Apttus' history of contract management... Read More
---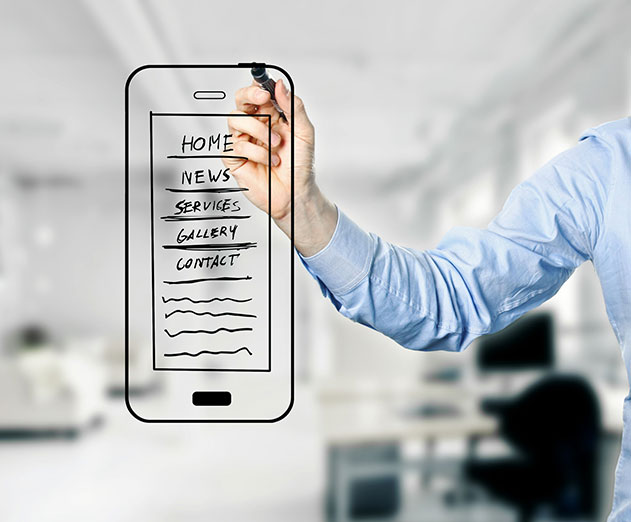 Providing in-app customer support help from Helpshift
Thursday, September 07, 2017 by Richard Harris

In today's hyper-competitive market, a developer must be sure to remove all potential friction points, which can irritate customers, or risk app extinction. Even the best of apps have seen this negative trend over a long period of time due directly to subjects like, customer support, scalability, and poor retention efforts.We had a chat with Abinash Tripathy, co-founder... Read More
---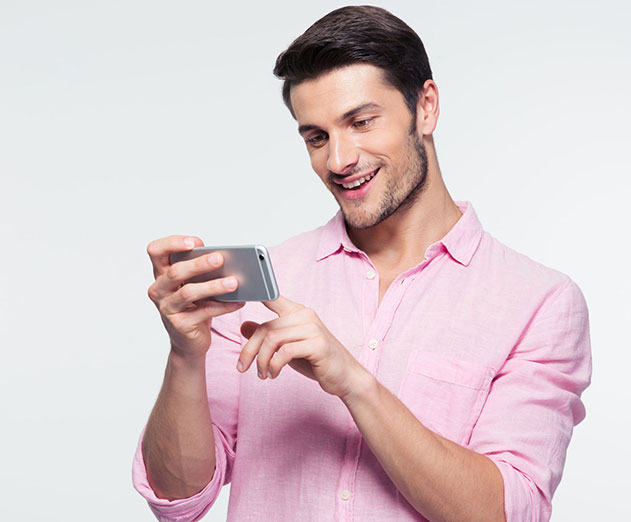 Make better apps to get enterprise users engaged
Wednesday, August 30, 2017 by Natalie Lambert

Think about all the big (and little) moments that can make or break your business. Like when managers are prioritizing their spending for the coming year. Or when sales reps are pitching to your biggest client. These moments of engagement are the vital times when employees need instant access to insights that will help them make smarter decisions and perform at the top ... Read More
---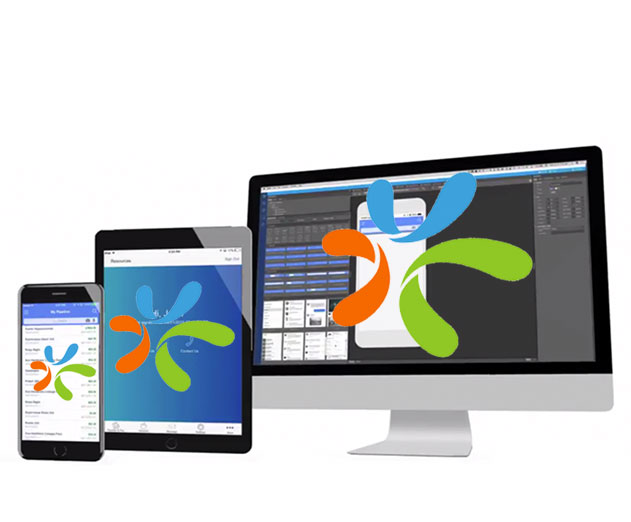 Kony introduces us to AppPlatform V8
Thursday, August 24, 2017 by Richard Harris

Businesses big and small are feeling the mounting pressure of increasing demand by their clients, employees and partners for mobile apps. Many of them struggle to meet this demand. Especially with limited budgets and lack of in-house developer skills, which seem to be the biggest hurdles.To help solve this mobile app dilemma, Kony recently launched its Kony AppPlatform ... Read More
---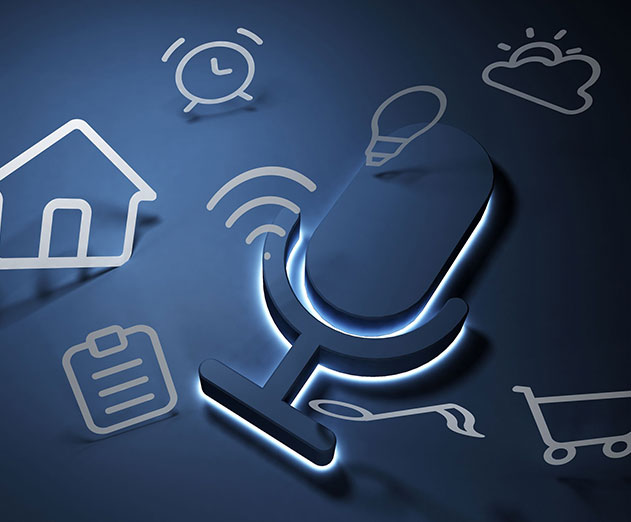 How developers can break the IoT language barrier
Saturday, July 29, 2017 by Richard Harris

Relationships aren't successful when only one person is talking. A true relationship is a real, two-way conversation with both people initiating informal interactions. However, to get to a level of informality, you need context. Now imagine this relationship with your technology. When your basement floods, the home owner is alerted about the flood by a connected device,... Read More
---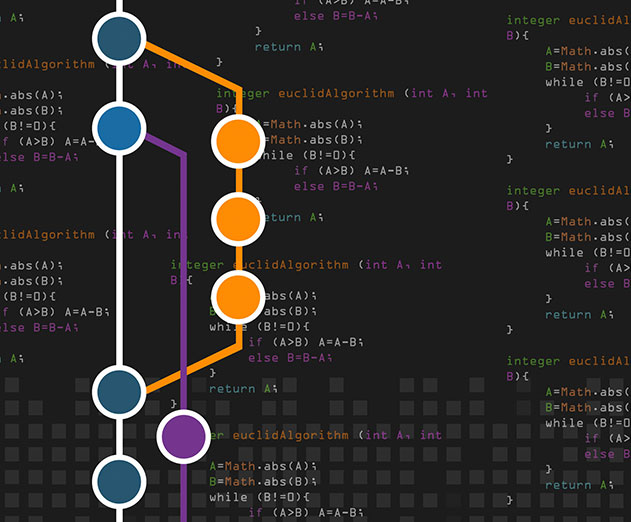 CA says you are probably missing out on the benefits of continuous testing
Friday, July 21, 2017 by Richard Harris

Results from a CA Technologies global study reveal that while 75 percent of organizations highlight continuous testing as critical or important, only a minority of survey respondents have made exceptional progress acquiring the necessary knowledge and key enablers to drive digital transformation. The 20 percent of survey respondents identified as continuous testing 'Lea... Read More
---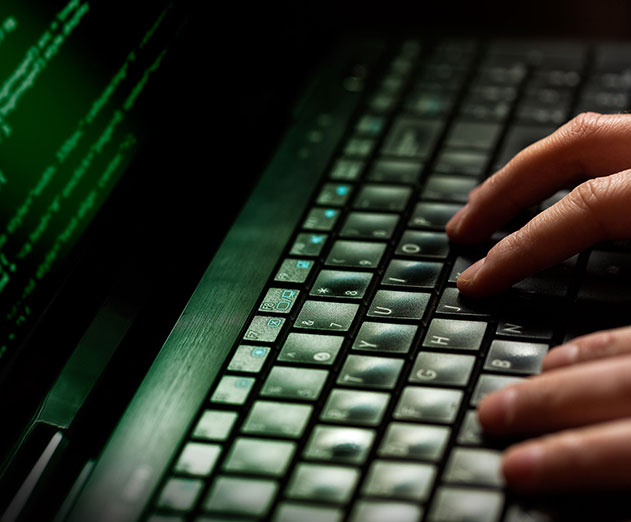 5,000 developers and professionals responded in Skill Up 2017
Wednesday, July 19, 2017 by Richard Harris

Nearly 5,000 developers and tech professionals across the world responded to Packt's third annual Skill Up survey to share their thoughts on the latest tech tools and trends, and how they work and learn. Skill Up 2017 also investigated wider questions about the tech industry - from its status and value in organizations and industry, through to urgent issues around diver... Read More
---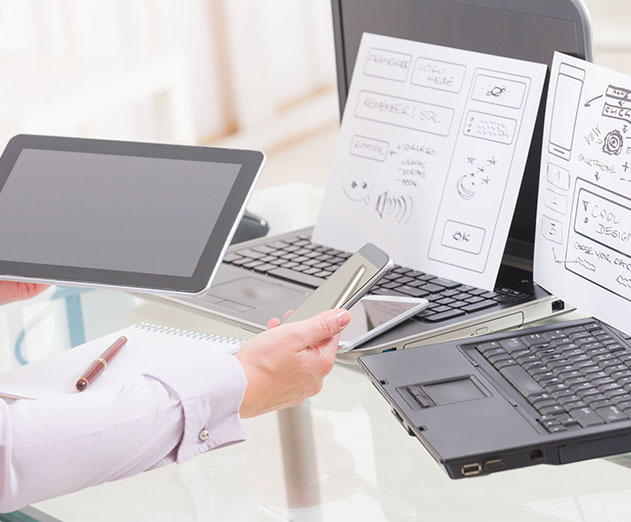 The case for developer platforms as seen by Oracle
Friday, July 07, 2017 by Richard Harris

Developers' lives are getting more challenging than ever. In the past, CIOs would give them the environment they had to work in, and operations was never part of their daily worries. But with the advent of cloud computing and broad adoption of DevOps methodologies, developers are now responsible for thinking about their environment, orchestrating containers, monitoring ... Read More
---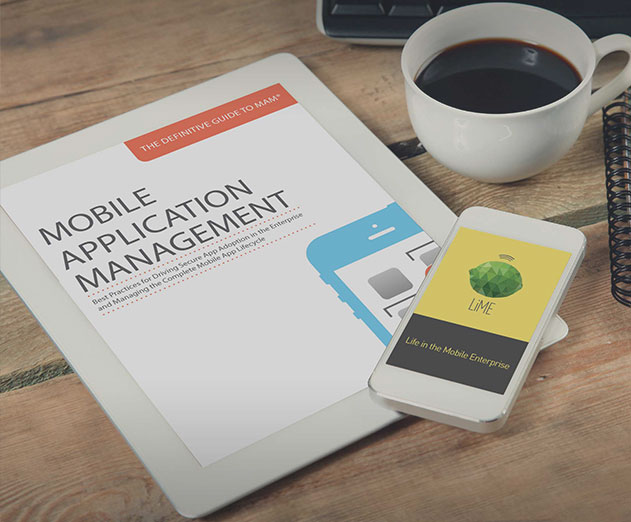 Apperian announces new security capabilities
Monday, July 03, 2017 by Richard Harris

Apperian, an Arxan company and provider of mobile application management (MAM) and security solutions, has announced several platform enhancements, which increase the security of enterprise mobile app data. These updates take advantage of native device capabilities, multiple industry protocols and additional password controls, to provide a solution for distributing secu... Read More
---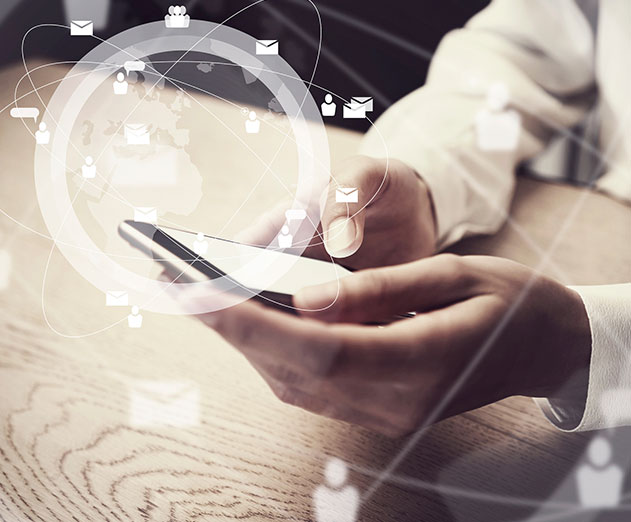 Why runtime application self-protection is critical for app security
Tuesday, June 20, 2017 by David Strom

Today most of us go about implementing security from the outside in. The common practice is to start by defining a perimeter and trying to defend it with various security tools. Even though perimeters have been porous for more than a decade, we still can't give up this notion that if we build a better wall we can keep our enterprises safer.Certainly that is where most e... Read More
---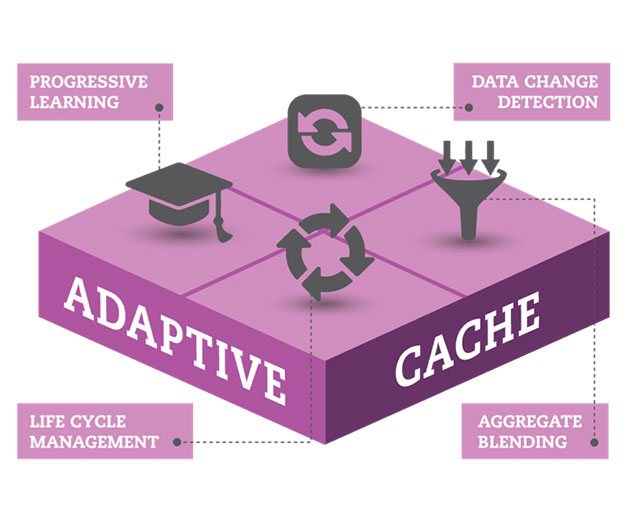 AtScale unveils their new 5.5 platform update
Wednesday, June 07, 2017 by Richard Harris

The adoption of the data lake over the past few years has proven that enterprises want a way to store vast amounts of raw data in its native format until needed for consumption. New database platforms like Hadoop or Google BigQuery have provided affordable solutions to let enterprises store data. However, when this data is not put to use, Data Lakes became Data Swamps. ... Read More
---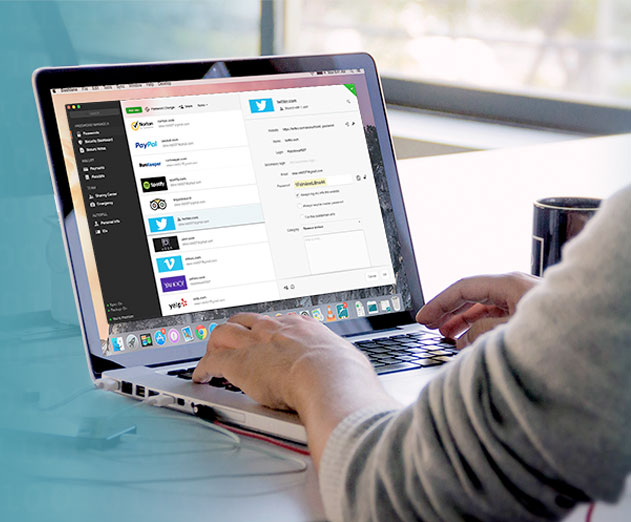 Dashlane to utilize Android's new support for password managers
Monday, May 29, 2017 by Christian Hargrave

Google announced native support for password managers in Android O and an early preview of Autofill with Google, which in the absence of a password manager, allows the user to use information from Chrome Sync and Google Payments to autofill apps. By offering basic functionality out-of-the-box and making it much easier for users to adopt and use a password management app... Read More
---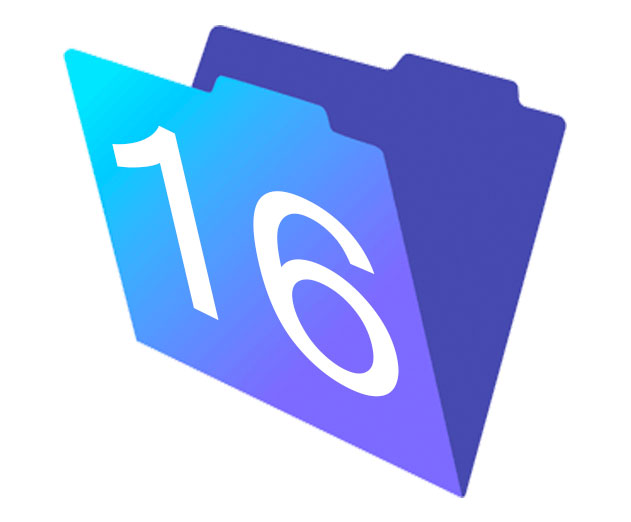 Andrew LeCates from FileMaker discusses version 16
Tuesday, May 16, 2017 by Richard Harris

FileMaker, an Apple subsidiary that helps developers make custom apps, has recently released their platform's 16th iteration. The updates have enhanced previous versions with improvements that both professional and first-time developers can use to create, share, and run custom apps.Some of their new updates include a new Layout Objects window, scalability up to 500 simu... Read More
---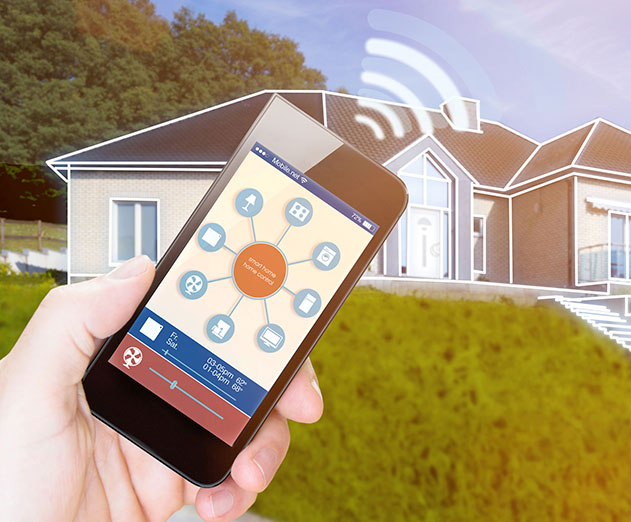 The smart home effect on IIoT facilities
Wednesday, May 10, 2017 by Saar Yoskovitz

The backbone of many science fiction plots just a few short years ago - smart machines, homes and cities - are now all around us thanks to the Internet of Things (IoT). Fitbits track and analyze physical attributes from stairs climbed to quality of sleep. By simply saying "Alexa," Amazon Echo can deliver you with today's weather forecast or play your favorite music as y... Read More
---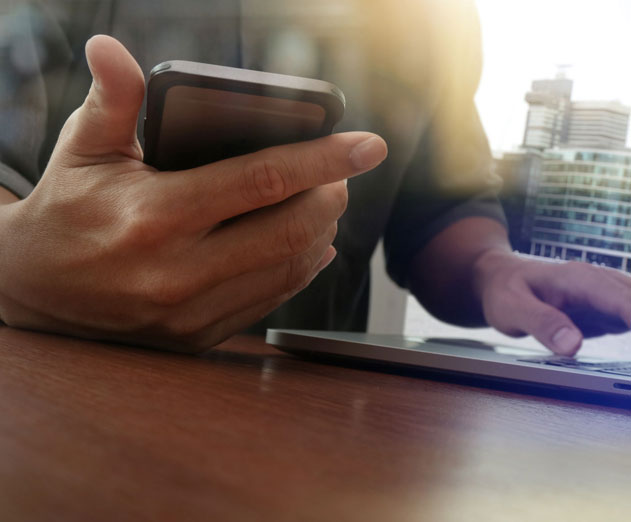 The hottest skills needed in the freelance job market to get hired
Thursday, May 04, 2017 by Michael Haynes

Upwork has released its newest quarterly index of the hottest skills in the U.S. freelance job market. The Upwork Skills Index ranks the site's 20 fastest-growing skills and is part of a quarterly series that sheds light on new and emerging skills freelancers are providing. According to a recent report, nearly half (49%) of hiring managers use freelancers to access skil... Read More
---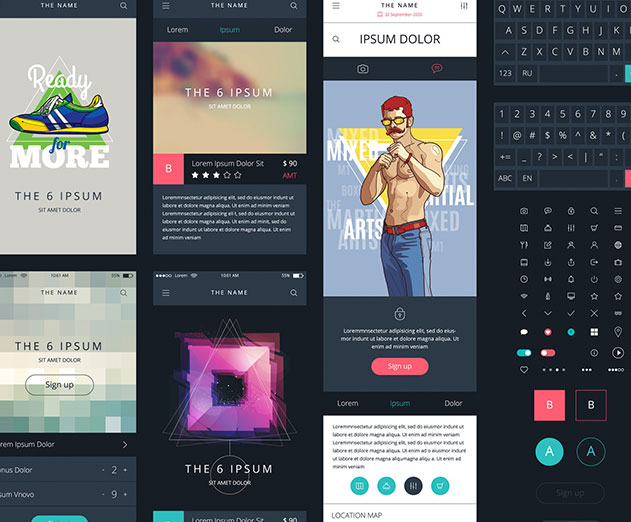 Focus on subcutaneous test
Thursday, April 20, 2017 by Christian Hargrave

Editors note: Guest submission from Head of Mobile at Future Platforms, Douglas HoskinsLooking to boost test coverage on a legacy system but don't know where to start? With a background in mobile app development, Douglas Hoskins, Head of Mobile at Future Platforms shares his insight on how you can maximize your efforts and engender greater confidence in your system... Read More
---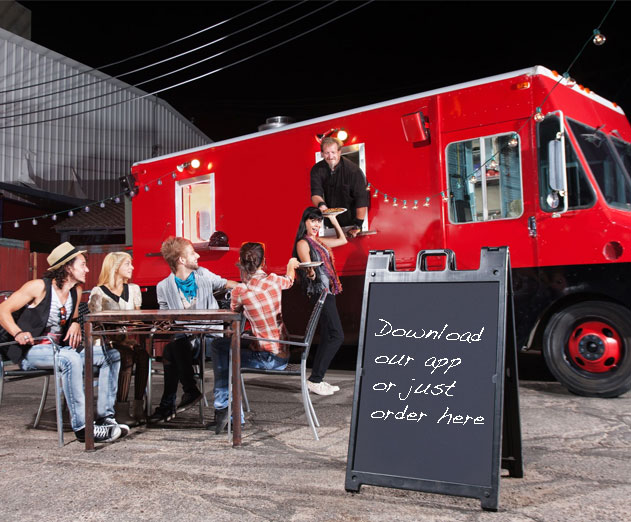 Small business and mobile apps insight
Thursday, April 20, 2017 by Richard Harris

Small and medium-sized businesses (SMBs) are moving rapidly toward adopting mobile apps in 2017, according to new research from Clutch. They report that 42% of SMBs have built their own mobile app, and the survey indicates that SMBs increasingly view them as a worthwhile tool to improve business operations and return on investment.Two-thirds (67%) of SMBs surveyed said ... Read More
---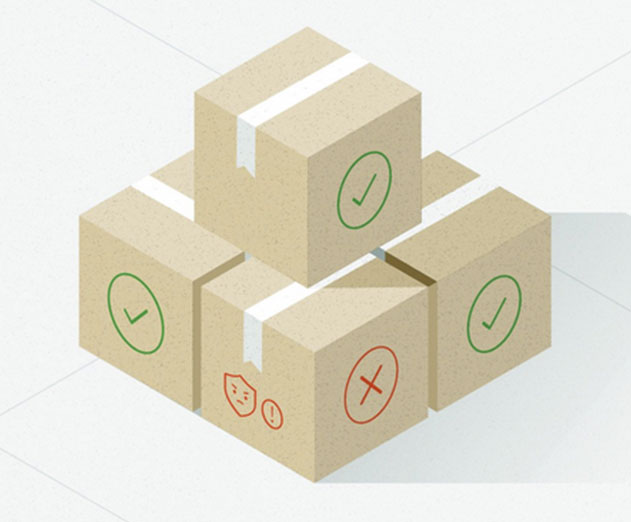 NodeSource N|Solid for Alpine Linux
Wednesday, April 19, 2017 by Christian Hargrave

NodeSource, the Node.js company, has announced the release of NodeSource N|Solid for Alpine Linux, the newest addition to its enterprise-grade Node.js platform that enables a secure, reliable and extensible platform for Node.js applications. The latest release makes it easier for teams using Docker containers with the popular Alpine Linux distribution to leverage the en... Read More
---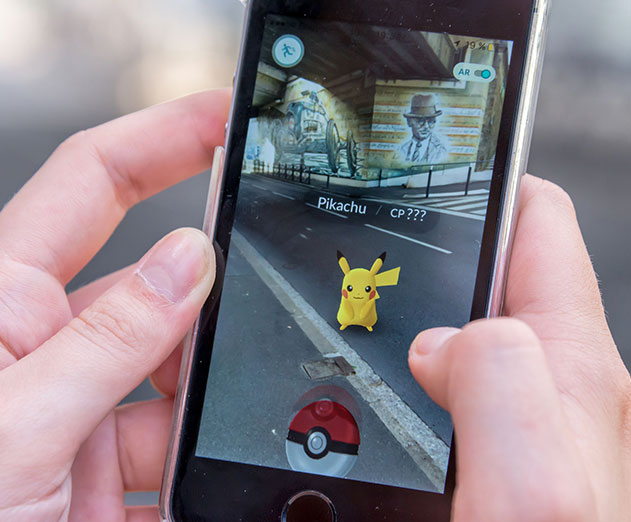 The marketing secrets of the most popular apps
Tuesday, April 11, 2017 by Richard Harris

Editors note: Guest submission by Stefan Benndorf, Managing Director & COO, AppLiftThe most successful apps are engaging and well-designed, but that is not the only reason why they're popular. The Angry Birds and Pokémon GO's of the world owe much of their success to masterful marketing. Americans spend nearly 80 percent of their time on mobile phones in their three... Read More
---
Pinterest promoted app pins now suported by Bidalgo
Thursday, March 30, 2017 by Christian Hargrave

Bidalgo, a provider of ad automation software and services for app marketers, has announced the public availability of ad automation for Pinterest Promoted App Pins. Recognized as a Pinterest Marketing Partner last November, Bidalgo enables app marketers to scale their growth by using Artificial Intelligence algorithms to optimize ad campaigns using Promoted App Pins an... Read More
---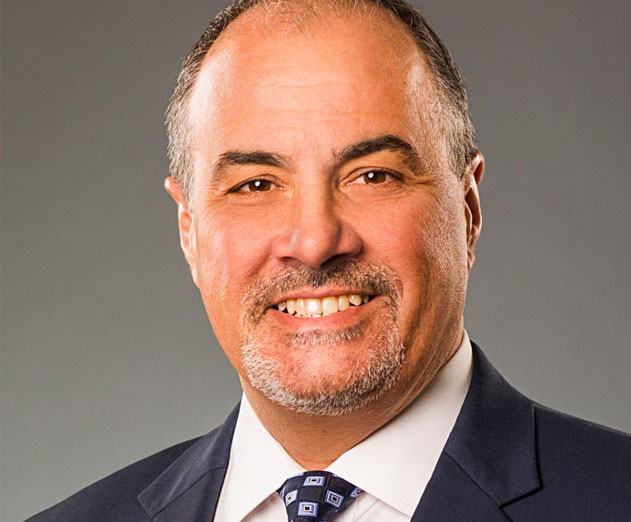 Yorktel CEO explains why they are winning in video communications
Friday, March 24, 2017 by Richard Harris

Ron Gaboury, CEO of Yorktel is crediting his company's record success to a multi-tiered strategy set in motion almost 5 years ago. "Several years ago, we announced a forward-thinking strategic focus on vertical market integration, investment in applications consumable as a service from the cloud, and expanding Yorktel Professional Services, our in-house management ... Read More
---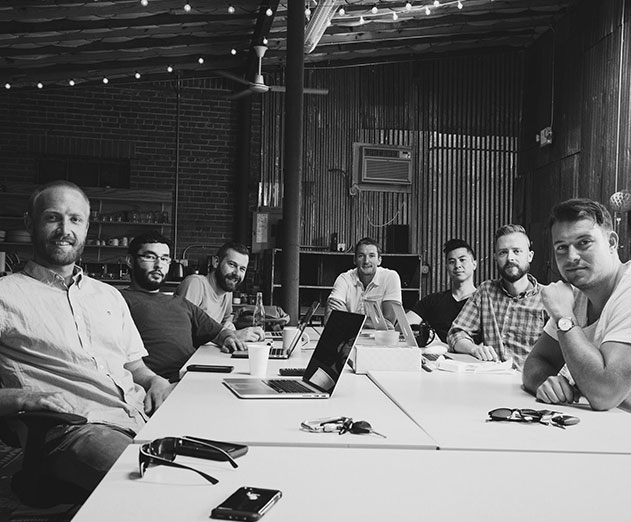 The work-for-equity model as expounded by Loom
Wednesday, March 15, 2017 by Richard Harris

Critics of companies offering the "work-for-equity" model accuse them of being exploitative; in their minds, "work-for-equity" = work for free. Supporters of the model point to its opportunities for developers to gain a more significant business stake in something they believe in. No matter where you stand, there's something everyone can agree on: the issue is polarizin... Read More
---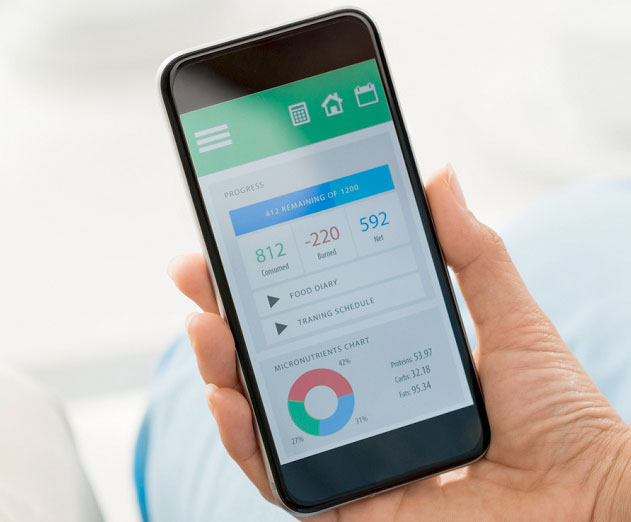 The biggest delays in digital transformation initiatives
Tuesday, March 14, 2017 by Richard Harris

We recently caught up with Robert Reeves, co-founder and CTO of Datical, a provider of database release automation solutions, on the findings of a recent survey - conducted by IDG and commissioned by Datical - that reveal the biggest delays in digital transformation initiatives. ADM: When on the road to digital transformation, what causes the biggest speed bumps?Reeves:... Read More
---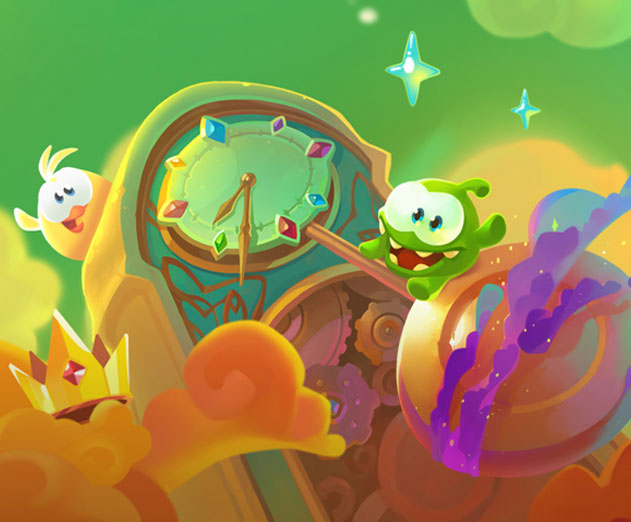 Cut the Rope creator ZeptoLab transforms into a mobile app publisher
Tuesday, March 07, 2017 by Richard Harris

ZeptoLab, the app gaming company behind Cut the Rope franchise and the mobile multiplayer hit King of Thieves, announced that they have officially entered the publishing business by opening a website where mobile game developers from all over the world can now leave their submissions.ZeptoLab has been "soft-launching" their publishing activities for about a year by part... Read More
---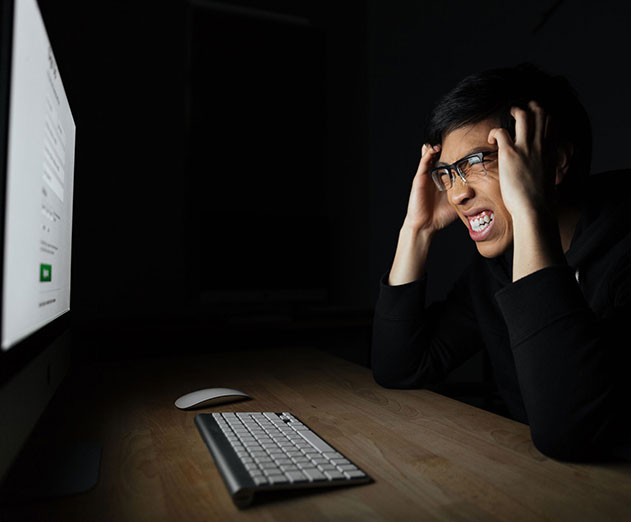 Game developers and crunchtime
Tuesday, March 07, 2017 by Richard Harris

Lets admit it, game development (for most of us) is far more exciting than working out some business logic problem with databases and custom views - right? But it's not all fun and "games". As with every avenue of programming and design, there are deadlines, and things that keep you at the office late. But crunchtime and game development seem to be joined at the hi... Read More
---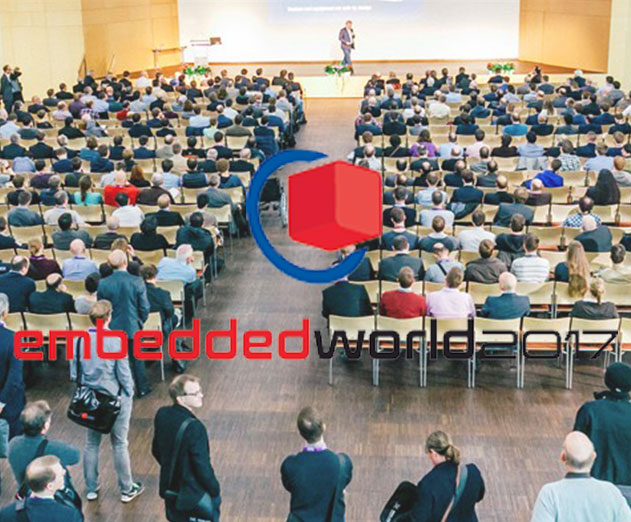 What works best with IoT devices: hardware vs software presentation
Thursday, March 02, 2017 by Michael Haynes

Icon Labs, a provider of security solutions for IoT and edge devices, has announced Icon Labs President Alan Grau has been selected to present at Embedded World Show Europe. Alan's presentation will provide engineers, product managers and executives with an overview of the available security technologies for the IoT and IIoT, and a framework to start building secur... Read More
---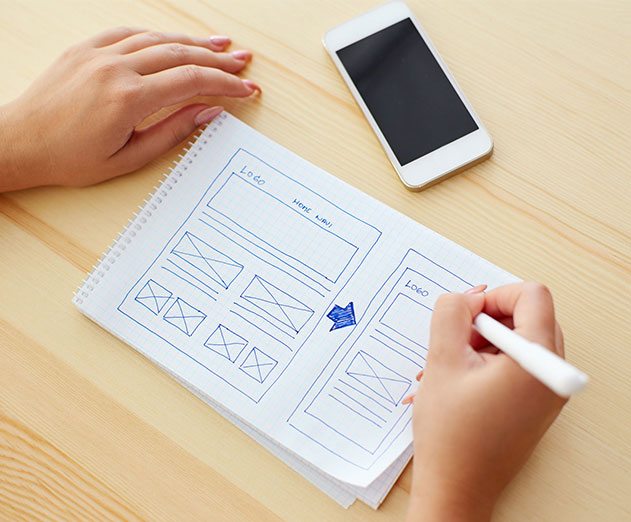 Explaining the app development process to clients
Monday, February 20, 2017 by Daniel Szabo

Revenue from mobile apps is expected to reach $70 Billion in 2017. Yet, developing a successful mobile application is not an easy task. As a developer, you understand the mobile app development process, but may struggle to explain it to your clients. This misunderstanding creates challenges in the development process itself, and can even cause an unsuccessful deployment... Read More
---
Travelport Hotelzon app gets a facelift with new features
Sunday, February 19, 2017 by Richard Harris

Travelport Hotelzon has upgraded its hotel booking app with the addition of numerous new features and additional content. Designed to meet the increasing consumer-driven demands of the ever-connected corporate traveler, the updated mobile app version of the Hotelzon site enables travelers to easily search, book, amend and cancel hotels whilst on the move and within thei... Read More
---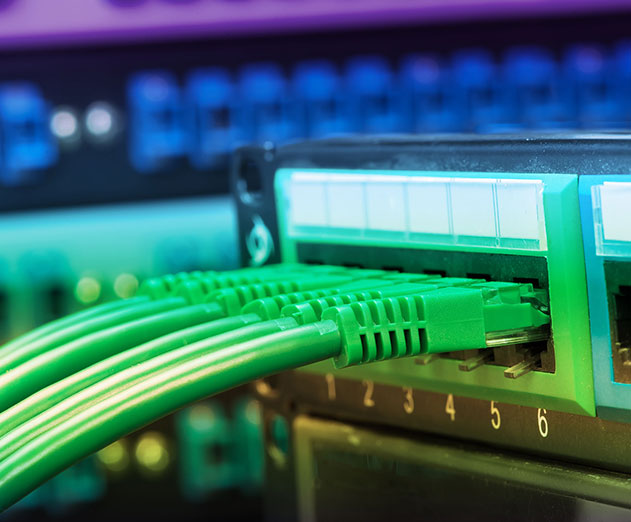 Data science benefits in the enterprise are being ignored
Thursday, February 16, 2017 by Richard Harris

New research announced by Continuum Analytics, the creator and driving force behind Anaconda, an Open Data Science platform powered by Python, finds that 96 percent of data science and analytics decision makers agree that data science is critical to the success of their business, yet a whopping 22 percent are failing to make full use of the data available. These finding... Read More
---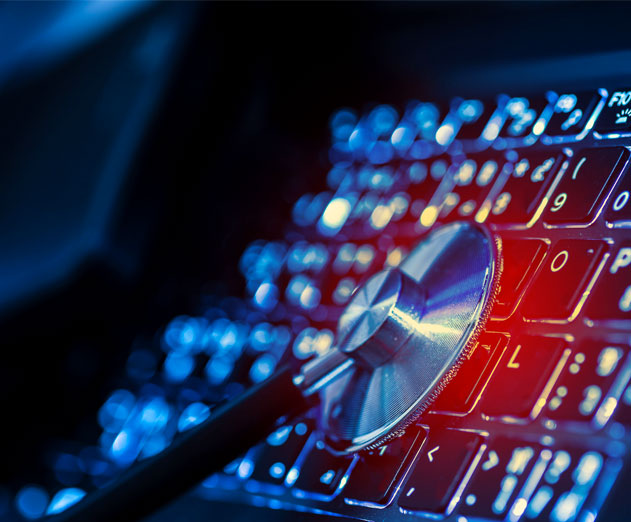 The problems with agile development
Thursday, February 16, 2017 by Matt Bridges

In many industries, agile development has become standard practice for creating software applications. The benefits are clear: the methodology produces faster results, and often, superior software. So, what are the drawbacks to agile? For the project manager, the drawback is risk. Project managers live with the reality that software estimation is messy and uncertain, an... Read More
---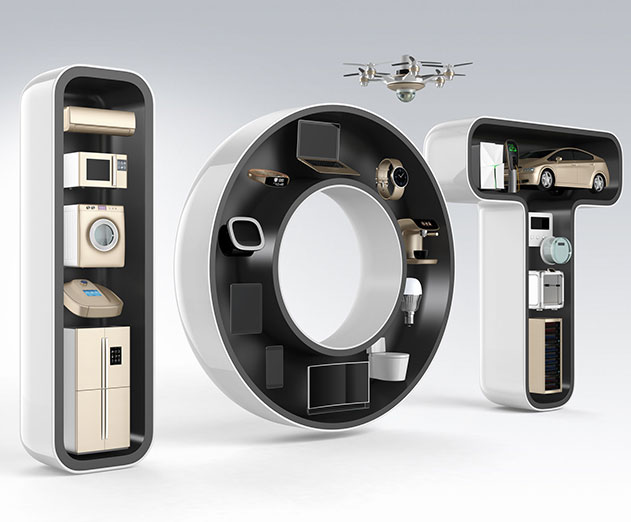 Lencore to use FieldPoP device cloud as a foundation for its cloud strategy
Wednesday, February 15, 2017 by Michael Haynes

Sierra Monitor Corporation, a provider of Industrial Internet of Things (IIoT) solutions that connect and protect high-value infrastructure assets, has announced that Lencore, a provider of comfort and safety solutions to modern commercial workplaces will use the FieldPoP device cloud as a foundation for its cloud strategy.Modern workspaces are moving towards ... Read More
---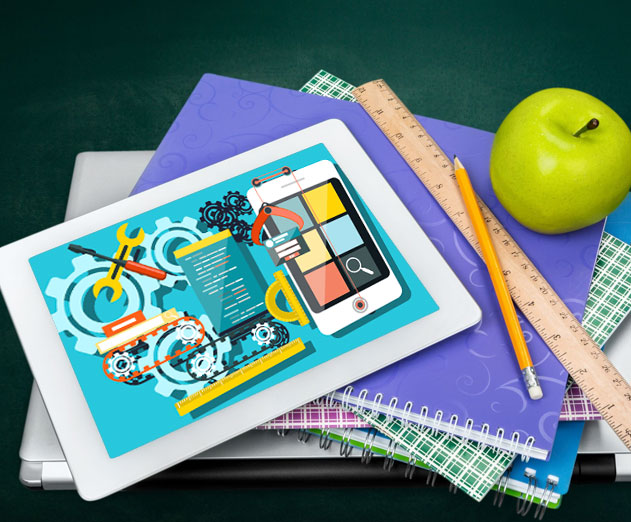 The A to Z of low-code app development
Friday, February 10, 2017 by Karthick Viswanathan

As we enter 2017, we are seeing low-code app development take root across larger enterprises and smaller businesses alike. In 2016, big players like Google, Microsoft, Oracle, and Salesforce staked their claim in this market segment. Enter 2017, and we can expect the new entrants, along with incumbents such as WaveMaker, Mendix and OutSystems, to beg... Read More
---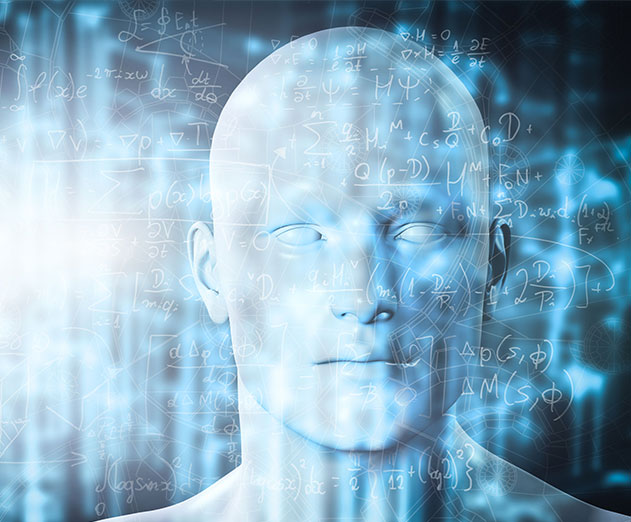 AI-powered operational analytics
Tuesday, February 07, 2017 by Christian Hargrave

Digital transformation is augmenting every customer experience and has already become the dominant medium for growth in any business. According to a Gartner survey, rapid growth is expected to continue with 87 percent of businesses explicitly considering digital transformation in their capital allocation planning for the next two years. IT operations and application mon... Read More
---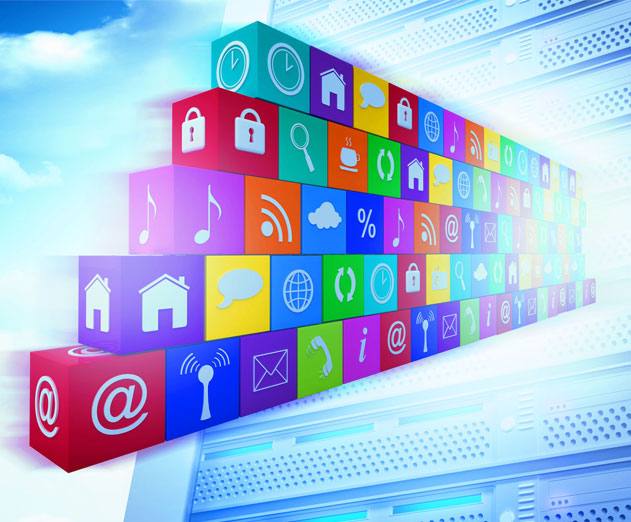 Optimizing your app server performance really matters
Friday, February 03, 2017 by Richard Harris

As people are becoming more and more likely to turn to software as a means for entertainment, computer utility solutions, and everything in between, the load on a healthy business's servers can quickly max out. This can cause some major issues, i.e. leaving your customers suffering from horrible load times or even completely dead in the water. That's why a intuitiv... Read More
---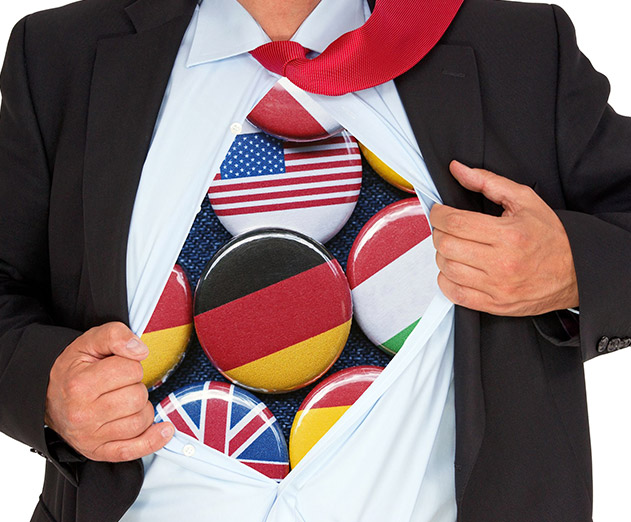 Mobile language localization now available from Smartling
Thursday, February 02, 2017 by Christian Hargrave

Smartling, a global language translation and content localization solutions company, has announced the widespread availability of its proprietary Mobile Delivery Network, building on the company's comprehensive Mobile Localization Solution. The Smartling Mobile Delivery Network solves what traditionally has been a problematic interdependency between mobile app rele... Read More
---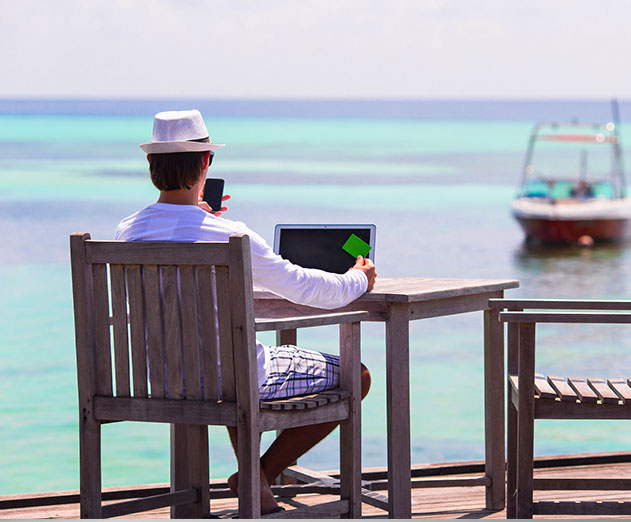 Why app developers are choosing to freelance
Tuesday, January 31, 2017 by Richard Harris

Freelancing is increasingly becoming a career path that people are pursuing, and not only that, is one that could be leading to statistically higher work satisfaction than the traditional employment situation for many people globally. 50% of freelancers say there's no amount of money you could pay them to take a traditional job, according to a study done by Freelancing ... Read More
---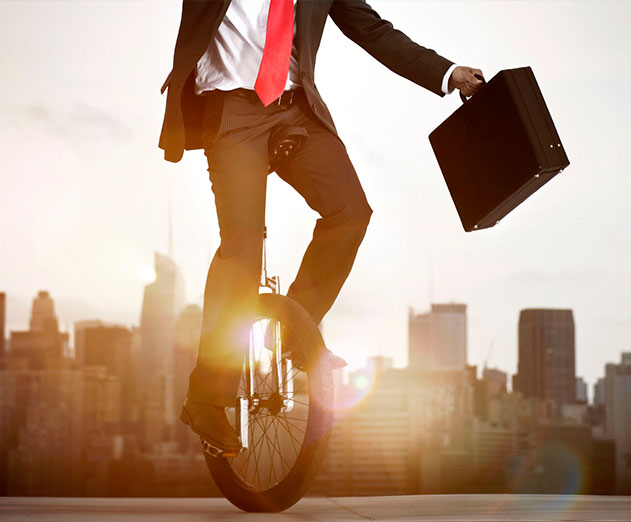 Prevent disasters with risk management and being a grown up!
Friday, January 27, 2017 by Gordon McKeown

We live in an era of dramatic, improbable events that adversely affect the economy, the environment, the fate of household name companies and people's welfare and health. Or at least they seem improbable until they hurl themselves violently upon us from the shadows of our agreeable ignorance. Strangely, with hindsight they often appear inevitable. Bloated, failed banks ... Read More
---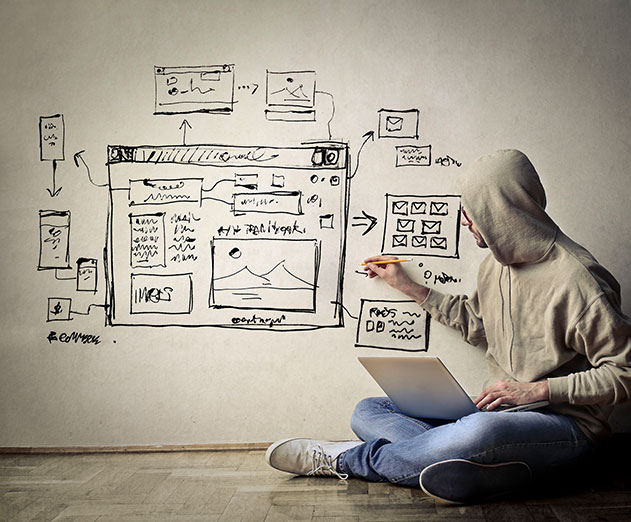 FileMaker's State of the Custom App Report looks at citizen developers
Thursday, January 26, 2017 by Richard Harris

As technology advances, so too does it's versatility in the hands of the average ordinary person. A new wave of low and no code solutions is flourishing, allowing a robust group of citizen developers to rise up. Developers, who either can't or don't want to code, are creating their own application development projects - sometimes without having to type a single line of ... Read More
---
Enterprise BYOD post holiday woes
Tuesday, January 24, 2017 by Mitch Black

Bring Your Own Device (BYOD) programs are a constant enterprise challenge. For unprepared organizations, the holidays can be especially difficult.Christmas to New Year's Day is typically a peak time to purchase and/or download apps, so how can your enterprise effectively enroll an influx of new users and devices without compromising program security? While the recent ho... Read More
---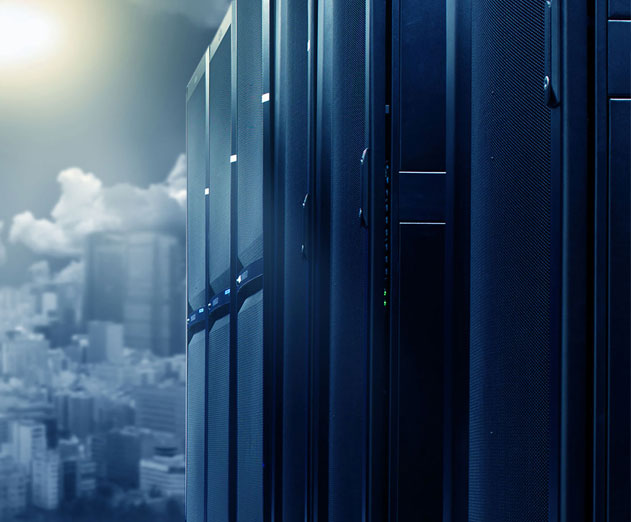 DevOps in the cloud
Monday, January 23, 2017 by Jeff Klaus

There's no question that DevOps delivers significant benefits to enterprise IT, including improved productivity and efficiency, shorter time-to-market, more reliable releases and higher levels of end-user satisfaction.Meanwhile, enterprises, attracted by the flexibility and the lack of infrastructure overhead that Cloud solutions offer — advantages that are ever more ap... Read More
---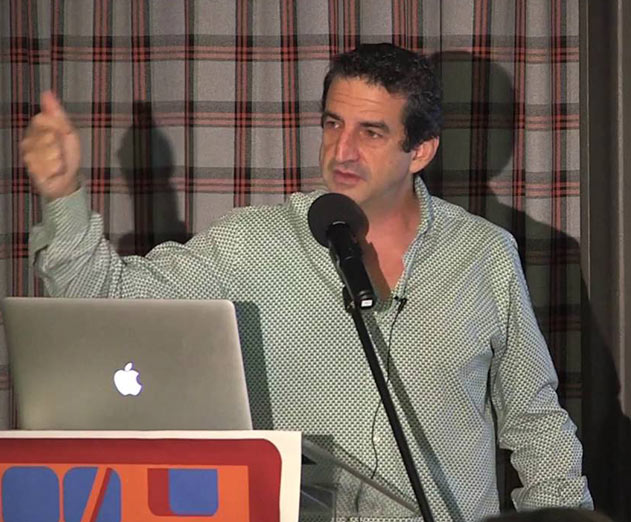 Artificial Intelligence: 5 key attributes of all modern AI systems
Thursday, January 05, 2017 by Richard Harris

What are the common attributes that all modern Artificial Intelligence systems share? Former NASA Deputy Chief of AI at the Ames Research Center, Monte Zweben tells us. A technology industry veteran, Monte Zweben's early career was spent with the NASA Ames Research Center as the Deputy Chief of the Artificial Intelligence Branch, where he won the prestigio... Read More
---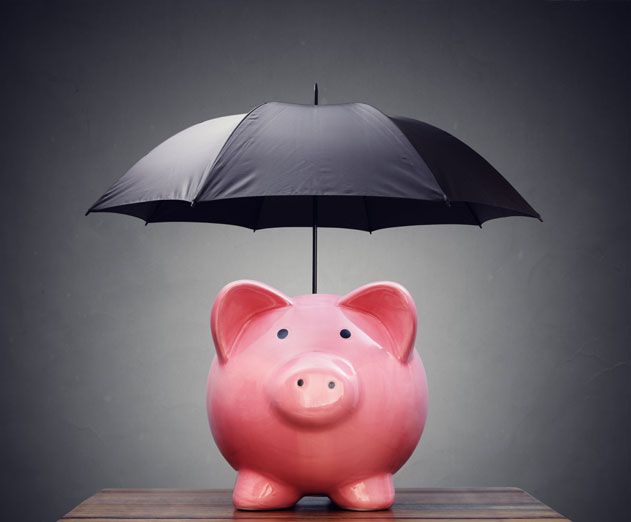 Companies in banking and insurance can use data science to survive
Wednesday, January 04, 2017 by Christian Hargrave

Editors note: Guest submission by Florian DouetteauOver the course of many centuries, the banking and insurance industries have developed processes, products and infrastructures that have shaped the economic structure of humankind. But now, they are being challenged by industry outsiders who appeared on the world stage a mere couple of decades ago, and some who eme... Read More
---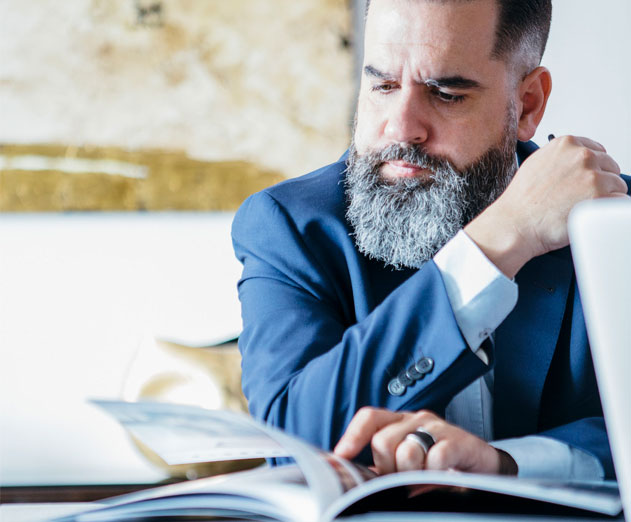 Top 12 software and app development stories from 2016
Saturday, December 31, 2016 by Richard Harris

We are so excited to be entering into our 4th year at App Developer Magazine, and we have you - our loyal followers to thank. Without you none of this would be possible, so thank you for riding along shotgun :)I thought it would be interesting to take a quick look back at the top stories we covered in the app development or software development industry - that got the m... Read More
---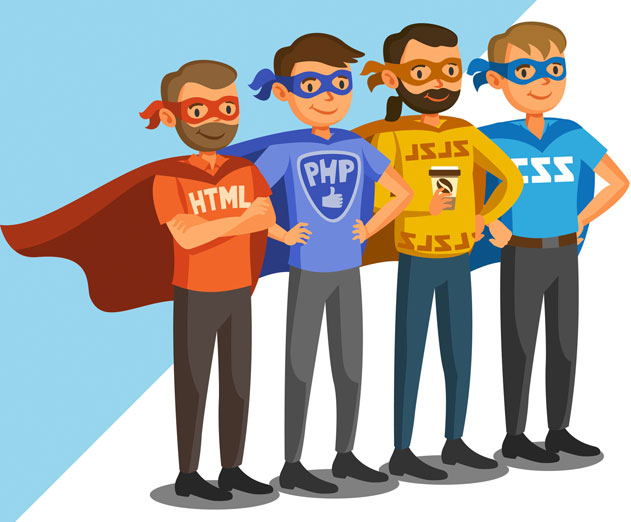 QuickBase predicts that developers are going to be redefined in 2017
Thursday, December 29, 2016 by Richard Harris

Editors note: 2017 Predictions from John Carione, Product and Corporate Marketing Leader at QuickBase Agility 2.0: a new era of decision-making in the enterprise emerges. Agile methodologies have completely changed how companies evaluate and implement technology solutions. In 2017, we'll see a new wave of agile thinking enter the ent... Read More
---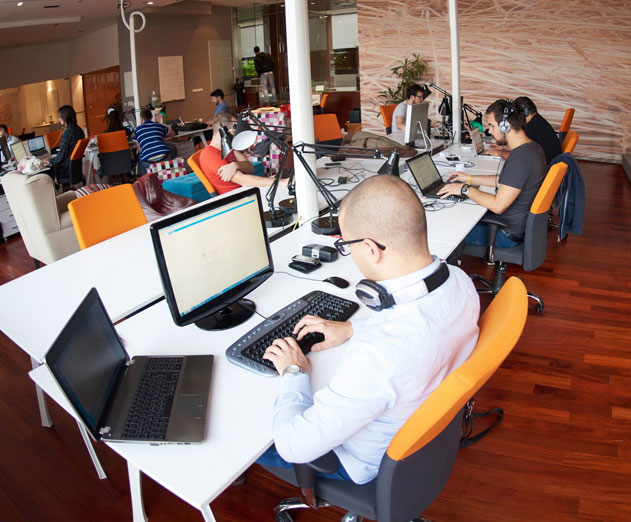 Agile Methodology in Large Enterprises
Wednesday, December 28, 2016 by Hamesh Chawla

Agile methodology is the climbing framework for large-scale enterprises. How can you transition your large company into an agile framework? Below are simple and effective techniques for scaling agile methodology to your specific project, team and enterprise.Start with a MVPContinuous Delivery is a software development strategy that provides high-quality, accessible soft... Read More
---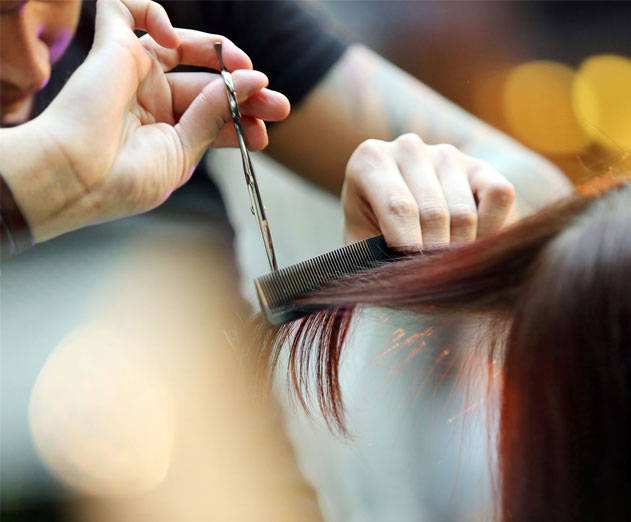 The journey from a hairdresser to a Salesforce Administrator
Wednesday, December 21, 2016 by Richard Harris

This week, we spoke with Cheryl Feldman, Assistant Vice President, Salesforce Administration & Strategy Allianz Global Investors, about how she went from hairdresser to Salesforce Administrator, and her advice for others looking to kick-start their technology career. ADM: Prior to working in tech what did you do for a living? What made you want to switch career... Read More
---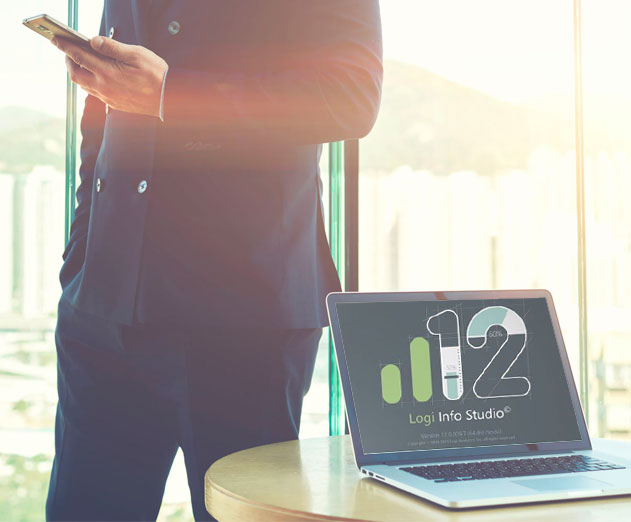 Inferior analytics may make your app extinct
Thursday, December 08, 2016 by Josh Martin

Every worker is now a knowledge worker. Employees on the manufacturing floor are increasingly responsible for tracking production yield. Front line retail employees are expected to use data to be aware of inventory levels. Analysts must keep up-to-date with real-time data to make better decisions. We are all increasingly judged on how we use data to more effectively do ... Read More
---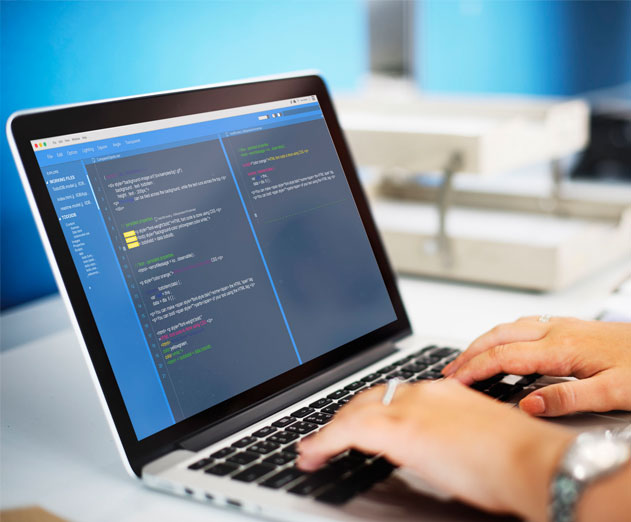 Development practices that break applications and what you can do
Wednesday, November 30, 2016 by Jim Azar

As most organizational leaders recognize at some level, the increasing dominance of web and mobile applications has completely turned the software world on its ear. The number of critical business functions that are processed via a browser or mobile device is escalating, and inaccurate results, aberrant behaviors, and security flaws can all be absurdly costly. Virt... Read More
---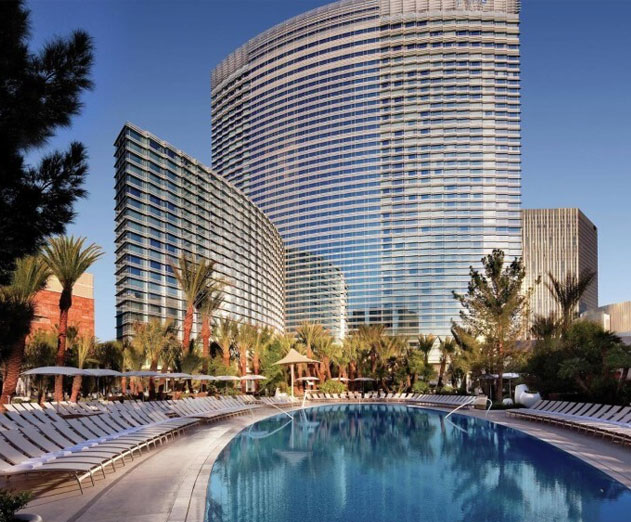 Sencha opens up about SenchaCon, developer challenges, and platform updates
Tuesday, November 29, 2016 by Richard Harris

Sencha, a company that provides developers with frameworks, tools and services to help them build cross-platform web application experiences, recently held its sixth user conference SenchaCon, the largest universal application event in the world. We caught up with Sencha's CEO Art Landro to learn more about two announcements the company made at SenchaCon: an enhanc... Read More
---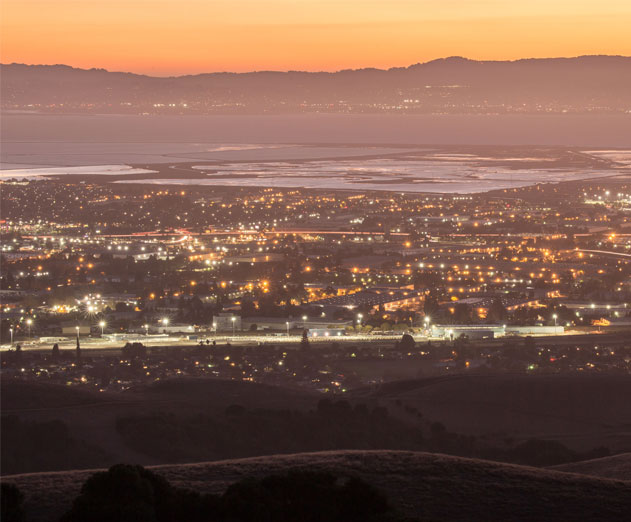 Cloud Foundry Summit Silicon Valley 2017 happening June 13-15 in Santa Clara
Monday, November 28, 2016 by Richard Harris

Cloud Foundry has announced Cloud Foundry Summit Silicon Valley 2017 will take place June 13-15 in Santa Clara, California. Perennial interest from the community has created demand for an annual regional event, driving Cloud Foundry to present its Summit Silicon Valley 2017 in the hotbed of the tech industry. Early registration ends Friday, December 2, and offers e... Read More
---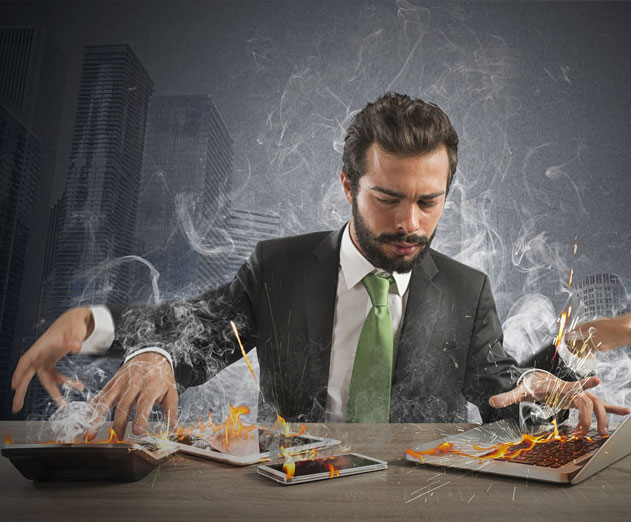 Zero code development is helping ease the pain of app development for some
Tuesday, November 22, 2016 by David Basil

At one end of the enterprise mobility spectrum is the field, where workers use apps to meet demands of those at the other end: managers who are finding more inventive ways to use the information in operations, customer service and sales as business intelligence that drives the bottom line. In between is Information Technology (IT), which gets demands ... Read More
---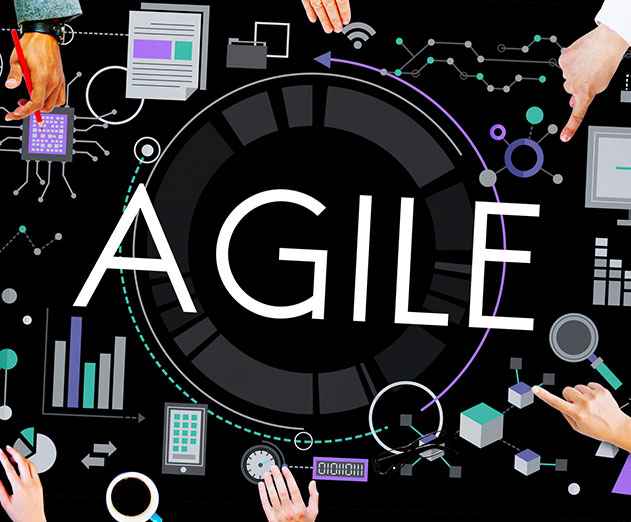 3 things you need to know to make Agile software development work
Monday, November 21, 2016 by Christina Lynch

Traditionally, software development follows the Waterfall framework whereby a product is produced sequentially over a series of phases of construction. Waterfall's big drawback is how tedious it can be for developers, and how unresponsive it is to change. This is a major issue in today's world where technology is advancing at such a rate that resistance to c... Read More
---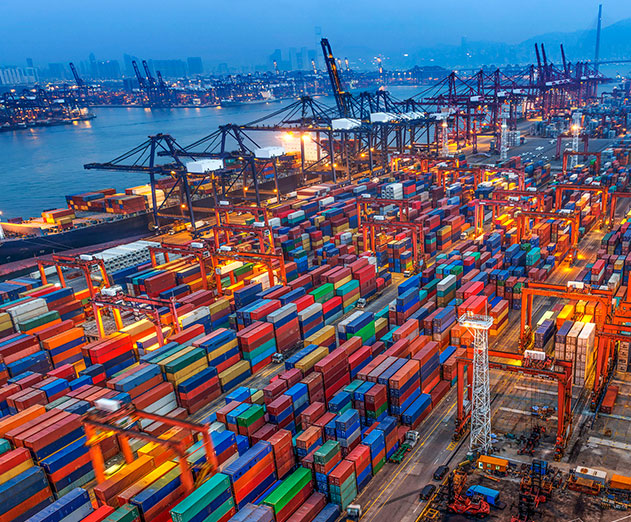 Demystifying persistent storage: As containers die, data lives on
Monday, November 21, 2016 by Aubrey Muhlach

According to a recent survey from Portworx, IT managers depend on containers to help improve their agility, reduce their costs and improve system performance. Yet their number two concern with container storage - loss of data.Containers were developed to be stateless, ephemeral, lightweight tools, only megabytes in size to enable quick application launch. However, in de... Read More
---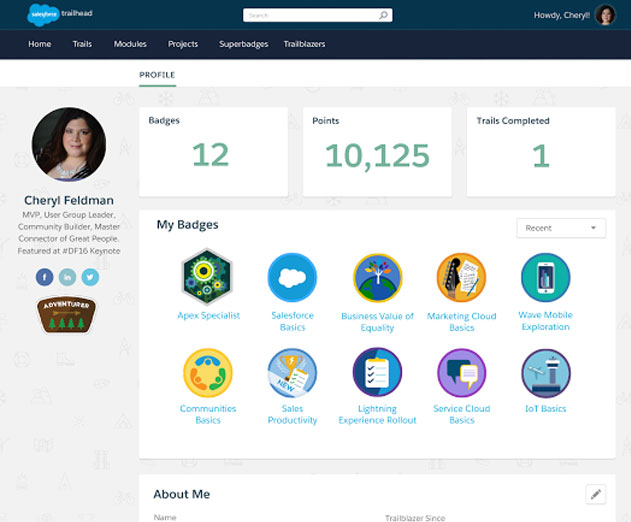 Trailhead Profiles and Social Logins announced by Salesforce
Tuesday, November 15, 2016 by Richard Harris

Salesforce has announced new updates to its online learning platform Trailhead, that could reinvent the resume as we know it. Trailhead helps developers catch the eye of recruiters and hiring managers by showcasing the specialized skills they've acquired in their efforts to land the high-quality jobs they've been preparing for. Updates include:- Trailhead Pro... Read More
---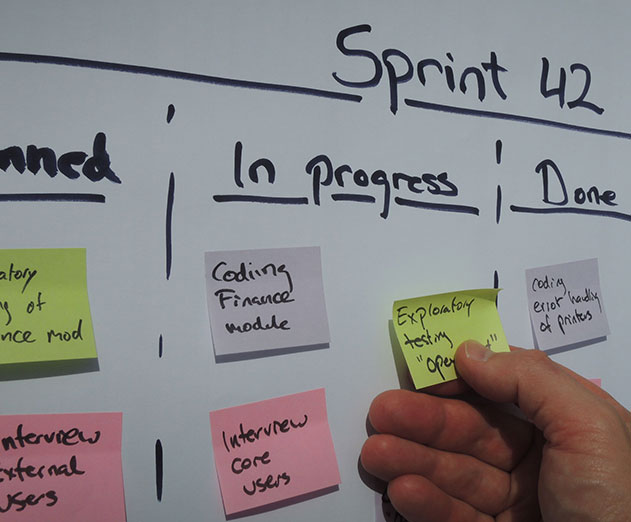 Is Agile development really that great
Saturday, November 05, 2016 by Richard Harris

Agile is buzz word among various industries. Many experts are talking about the importance of agility in the enterprise -but do we really know what it means to be agile and how it benefits business?Todd Olson, CEO of BI/UX company, Pendo.io, thinks it's important for the entire organization to understand agility at the team-level. From prioritize work across teams, to a... Read More
---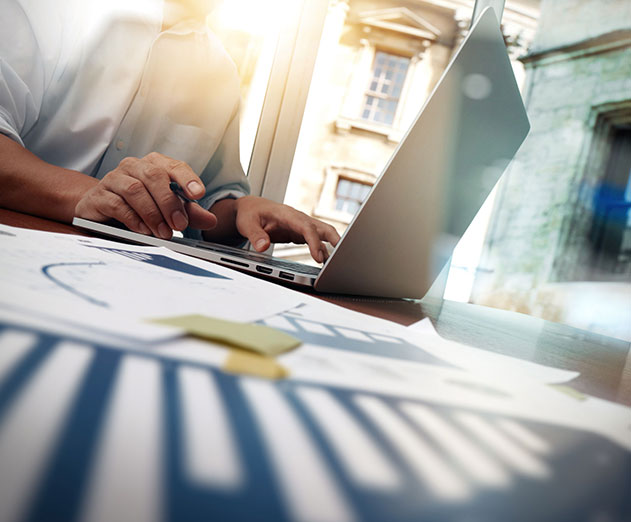 2016 State of Citizen Development Report
Monday, October 31, 2016 by Richard Harris

QuickBase Inc., a low-code application development platform provider, has released its second annual study on citizen development, building on the results of 2015's inaugural research to show how the movement has evolved over time. The report revealed citizen developers are moving beyond singular uses to embrace low-code solutions as multi-purpose platforms, using them ... Read More
---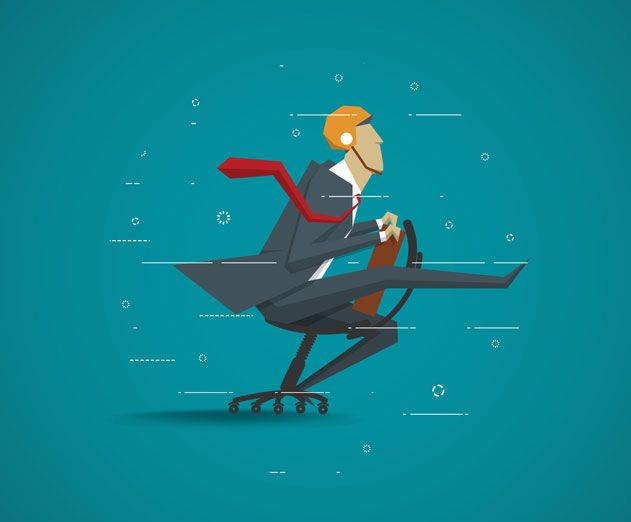 The growing gap between the speed of business and the pace of software development
Monday, October 17, 2016 by Richard Harris

The rapid pace of business today is only increasing, which means companies need quick access to effective, flexible and scalable technology in order to succeed. IT organizations are simply struggling to keep up with this growing demand for business applications, which can't be developed fast enough, updated often enough, or maintained well enough. It's a com... Read More
---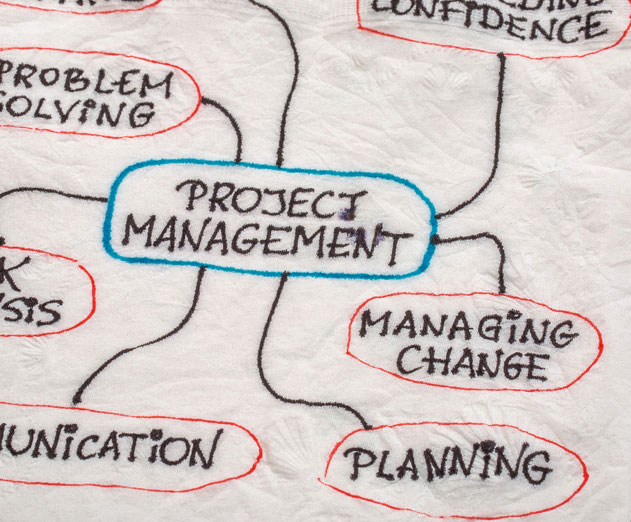 Planview releases update to Innotas Project Portfolio Management
Friday, October 07, 2016 by Richard Harris

Planview recently released a new version of the Innotas Project Portfolio Management (PPM) solution that features a built-in integration with the Projectplace work collaboration tool and a significant enhancement to the Innotas user experience. This is the first product release since Planview acquired Innotas and represents an accelerated advancement of their cloud... Read More
---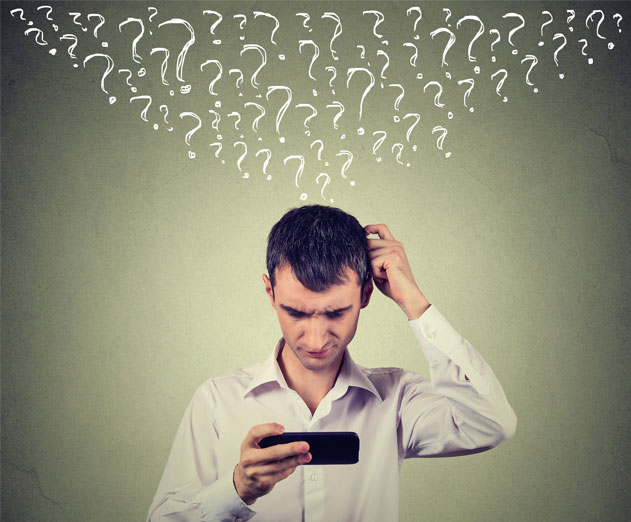 Why Consumer Apps Give More Insight Than Business Apps
Thursday, September 29, 2016 by Charles Caldwell

I've been using a smartphone since the Palm Treo came out in 2002 – now fourteen years later, my phone is absolutely integral to the way I do things: cook, travel, navigate, go out to eat, go to the movies, exercise. As the saying goes, "There's an app for that."What about these consumer apps is so compelling? Why do smartphone users use 26.7 apps per month on average? ... Read More
---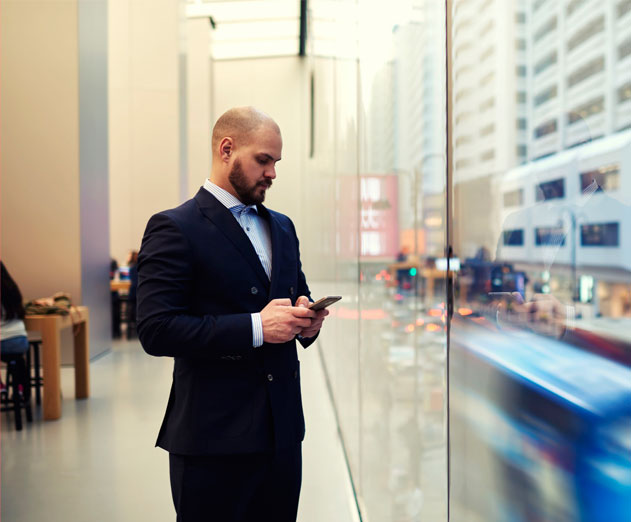 Why European Enterprises Risk Failure with Mobility Basics
Wednesday, September 28, 2016 by Michael Haynes

In a new study, conducted by SOTI in collaboration with industry analyst firm Ovum, found fundamental failings and regional inconsistencies are playing havoc with European enterprises working to adopt mobility for strategic gains and derive value from mobile investments. Half of European businesses are failing to impose basic enterprise mobility management (EM... Read More
---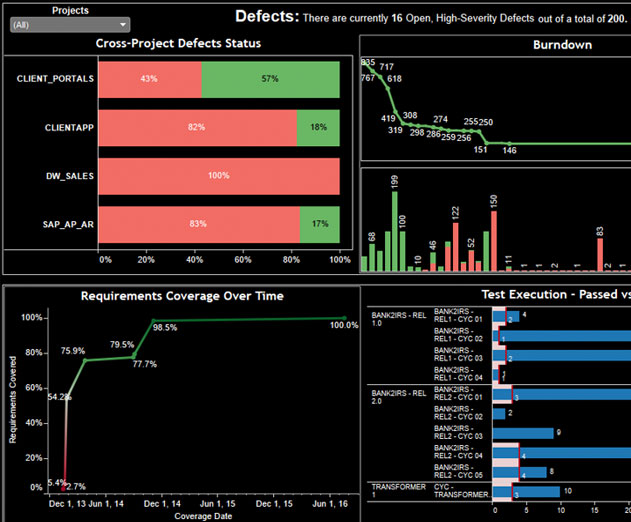 The Intersection of Big Data Analytics and Software Development: Why You Should Be There
Tuesday, September 27, 2016 by Don Vilsack

Despite the proven value of collecting raw software project data and analyzing it to create actionable, easily digested key performance indicators (KPIs), many firms still struggle to extract, analyze, and organize this data into reports—let alone dashboards or scorecards. If this sounds like your organization, don't be surprised. In my experience, only a handful of fir... Read More
---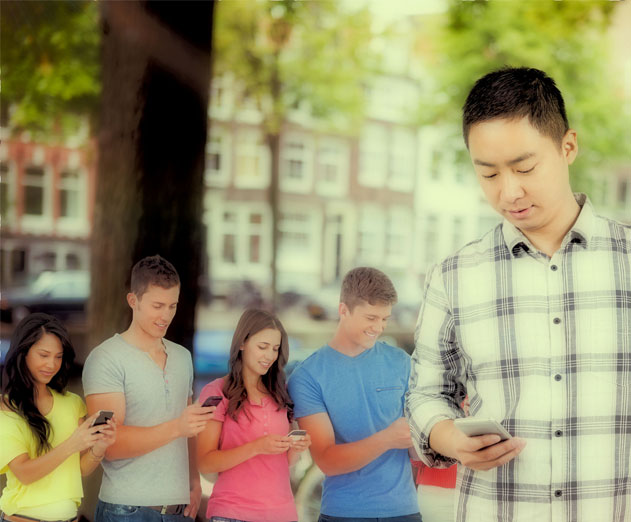 BYOD nightmare: Pokemon Go
Wednesday, September 07, 2016 by Mike Cobb

Pokémon Go, the smartphone game that became an overnight worldwide sensation, may be more than the latest technology must-have. The cute augmented reality app could actually provide cybercriminals an entry point to your business and personal files.Company security directors were already wringing their hands over employees who mix their work and private information on th... Read More
---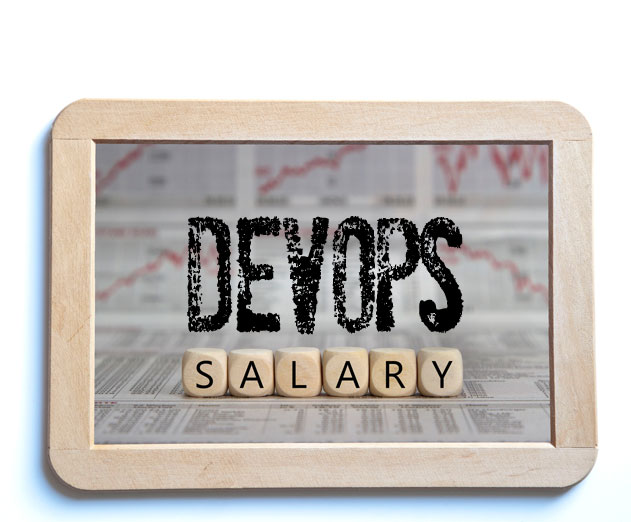 New IT Salary Research Shows Most DevOps Practitioners Earn $100K or More
Tuesday, September 06, 2016 by Stuart Parkerson

Puppet recently released its 2016 DevOps Salary Report which indicates that most DevOps practitioners in the United States earn $100,000 or more in annual salary. The annual report also found that 43 percent of IT managers earn $150,000 or more, up from 26 percent last year. The salary report is based on data gathered from more than 4,600 respondents to the survey.In th... Read More
---
The Problem With Sort Of Doing Agile Mobile Development
Friday, August 19, 2016 by Zubin Irani

Agile development combines process, technology, and mindset in a deliberate way. If you neglect any one of those three pillars in mobile development, you're setting yourself up to fail. "Sort of" Agile just won't work. Here's why: Mobile users and desktop users have very different expectations. On desktop, if your website has low-p... Read More
---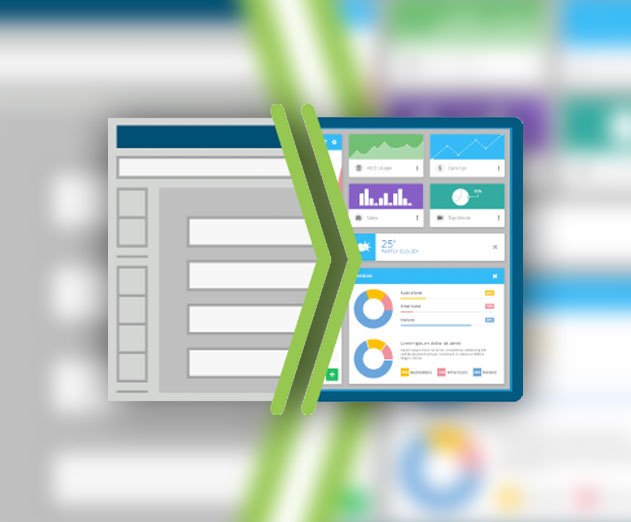 Sencha's Ext JS To Help Modernize Oracle Legacy Apps
Wednesday, August 17, 2016 by Richard Harris

Sencha has announced a new service that enables enterprises to transform legacy applications into modern web apps, which can be deployed in the cloud or on-premise. Partnering with 4Morphis, Sencha leverages Ext JS, the most comprehensive JavaScript framework to help customers migrate their Oracle Forms applications into modern web and mobile applications in a matt... Read More
---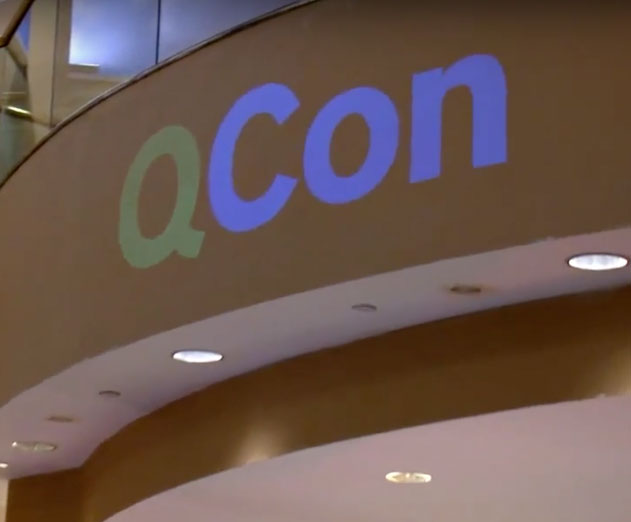 Save $600 Bucks Registering Early for The QCon Developer Conference
Sunday, August 14, 2016 by Richard Harris

The QCon Developer Conference will be held at the Hyatt Regency San Francisco which is located on the on the Embarcadero waterfront from November 7-9. A practitioner-driven conference, QCon is designed for technical team leads, architects, engineering directors, and project managers. The event will offer more than 90 editorial presentations plus 36 sponsored presentatio... Read More
---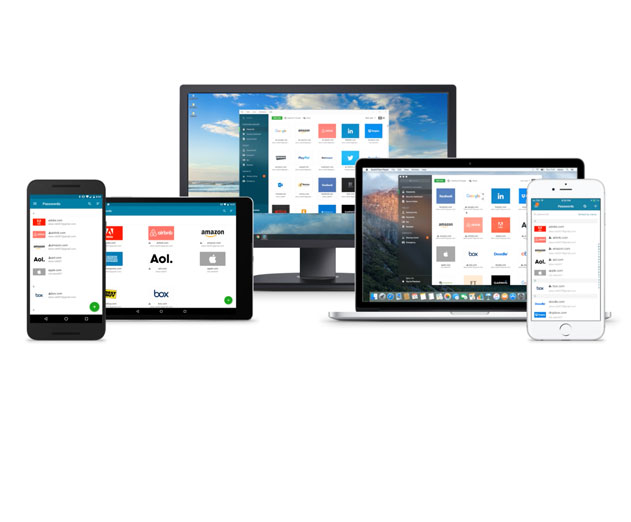 Dashlane and Google Partner up to Bring Us Better Login Security
Thursday, August 04, 2016 by Richard Harris

Google is officially putting their stamp of approval on password managers. Millions of people use password managers, like Dashlane, as they are the best way to secure account login/authentication. Dashlane and Google just announced that they are establishing a new open-source API that will enhance user security. Google is looking to innovate beyond curren... Read More
---
Why APIs and User-Permissioned Data Are the Next Frontier for Financial Apps
Saturday, July 30, 2016 by Nick Thomas

All eyes are on the financial technology sector this year, as venture capital-backed fintech startups are poised to exceed last year's funding by 36 percent. Robo advisors, mobile payments, personal finance managers and online lenders, to name a few, are all making waves in the futures of the consumers that use them and the financial institutions that don't know whether... Read More
---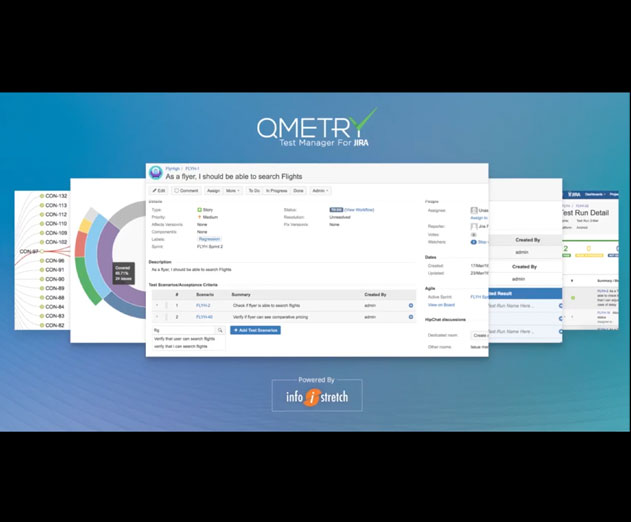 Infostretch Releases QMetry Test Manager for JIRA on Atlassian Marketplace for Agile Testing
Saturday, July 09, 2016 by Richard Harris

Infostretch has released QMetry Test Manager for JIRA on the Atlassian Marketplace offering a new solution that comes pre-integrated with the Atlassian JIRA Software development tool used by Agile teams. As an add-on for JIRA Software, QMetry Test Manager for JIRA adds Agile test management capability to the JIRA environment.The platform offers the following:-... Read More
---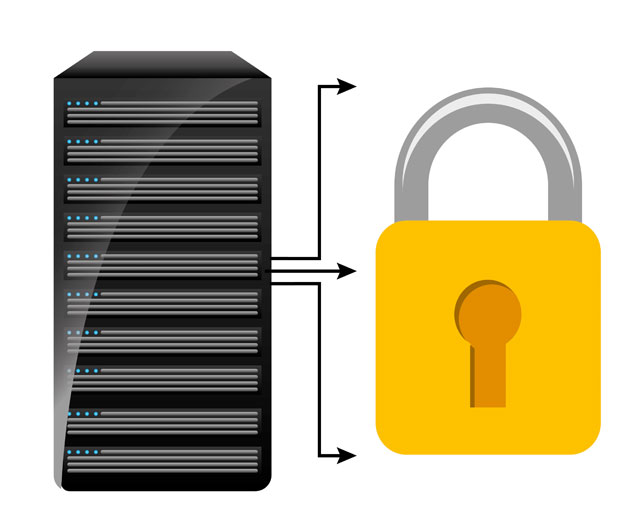 Why Every DevOps Practice Needs Next-Generation Data Security
Monday, June 27, 2016 by Louis Evans

As engineers and managers, we live in a world of tradeoffs. A fast solution is usually a sloppy one; a cheap solution is often a fragile one. Any solution that breaks these tradeoffs is extraordinary. A major one can bring about a revolution. The DevOps transformation is just such a revolution. It offers orders-of-magnitude acceleration in software delivery, while ... Read More
---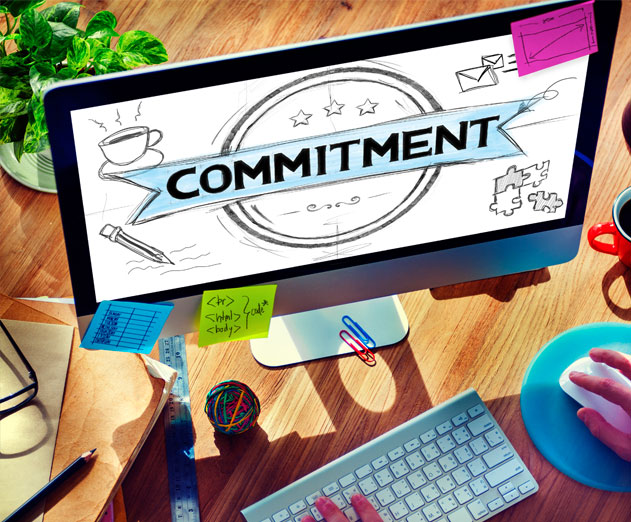 Hey Coach! My Kind of Commitment
Tuesday, June 21, 2016 by Philippe Sauve

Before we start this new article of "Hey Coach!", let me discuss a few points from my first article "How do I Get People to Do What I Want". In writing that first article, I knew that it was a bit controversial to discuss the topic, but I did anyway. As benign or controversial as it may seem, I was in no way saying that a coach should tell people what to do, ... Read More
---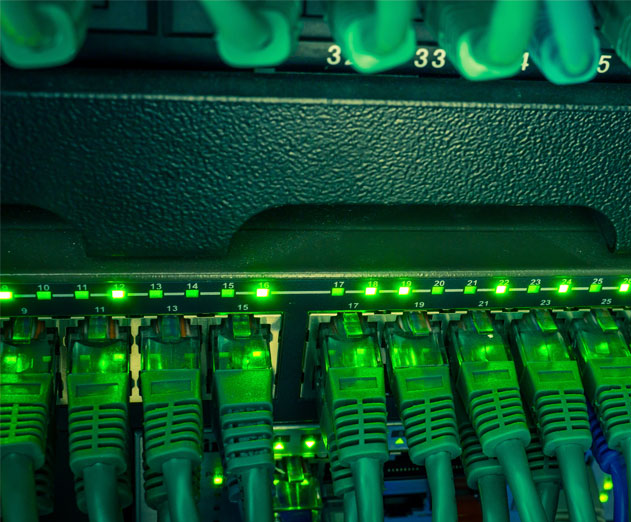 Four Ways to Boost IT Performance with Application-Aware Network Performance Monitoring
Thursday, June 16, 2016 by Amrutha Aprameya

In an era of unified IT, you can no longer afford to take a silo-based approach to monitoring and troubleshooting IT problems. It's time for network engineers, server admins and application engineers to expand beyond their particular domains and department-specific tools. It's time to embrace a new, integrated approach to network and application monitoring that lets you... Read More
---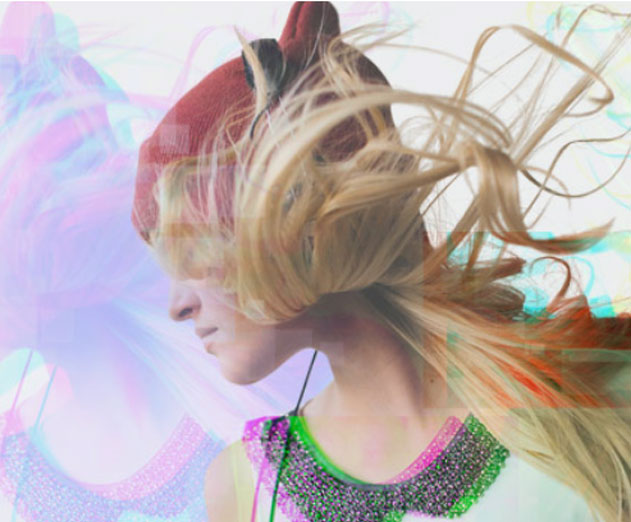 CA Technologies Releases Updates to Agile Management Platform
Wednesday, June 15, 2016 by Richard Harris

CA Technologies has released new functionality to its Agile Management portfolio that includes integrations between CA Project & Portfolio Management (CA PPM) and CA Agile Central (formerly Rally), a new persona-based approaches to PPM and IT Service Management (ITSM) with CA PPM and CA Service Management, and new features in CA Agile Central. The integrated so... Read More
---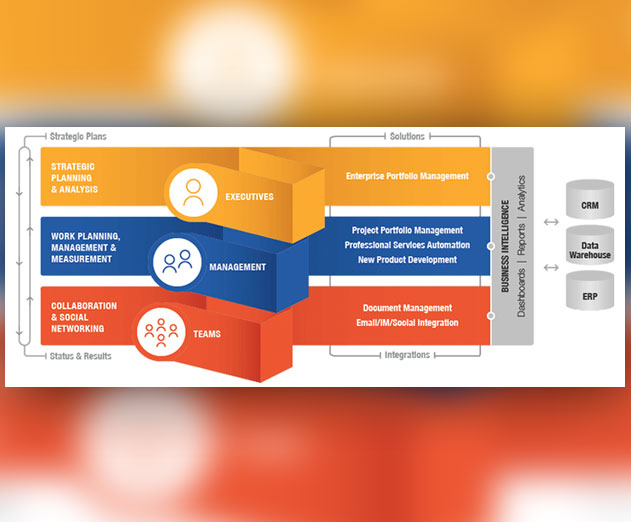 Changepoint Releases New Project Portfolio Management Solution
Friday, June 10, 2016 by Richard Harris

Changepoint is launching an Early Adopter program for its new Daptiv TTM (Time and Task Management), a project portfolio management (PPM) solution that offers a task management, time entry, and timesheet submission application for project team members. With Daptiv TTM, team members can capture task and time data anytime, anywhere, on any device. It helps project ma... Read More
---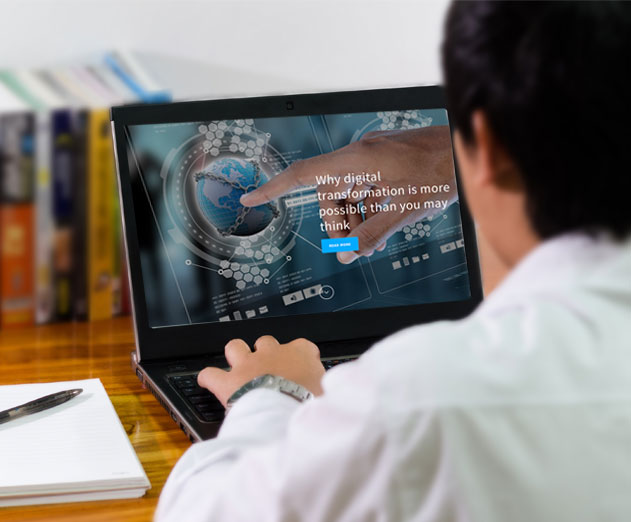 Six Best Practices to Better Agile Implementation
Wednesday, June 01, 2016 by Mark Orttung

While Agile software development has become the dominant methodology adopted by software development groups, many companies - including some of the most innovative - are not using it to its fullest potential. An alternative to traditional project management, the Agile approach is a set of principles for software development in which requirements and solutions evolv... Read More
---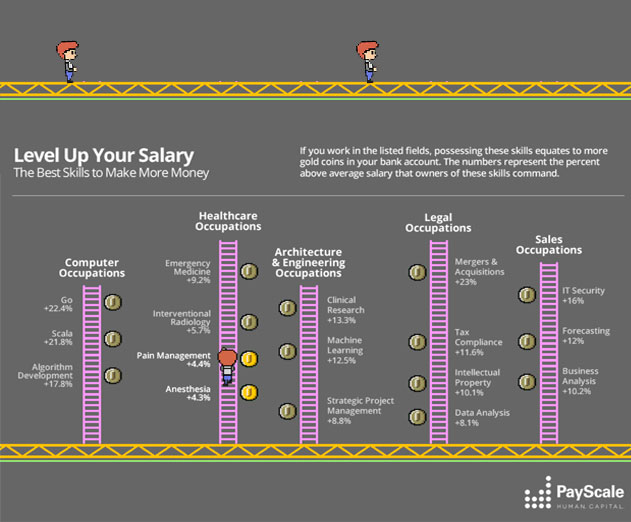 Specific Technology Skills Provide Pay Boost for Tech Sector
Wednesday, May 18, 2016 by Stuart Parkerson

PayScale, in partnership with Future Workplace, have released a new workforce skills preparedness report titled "Leveling Up: How to Win In the Skills Economy." Among the findings were a "pay boost" for tech hiring when considering specific technical skills.Overall, the report details a disconnect between managers and recent graduates regarding their preparedness for em... Read More
---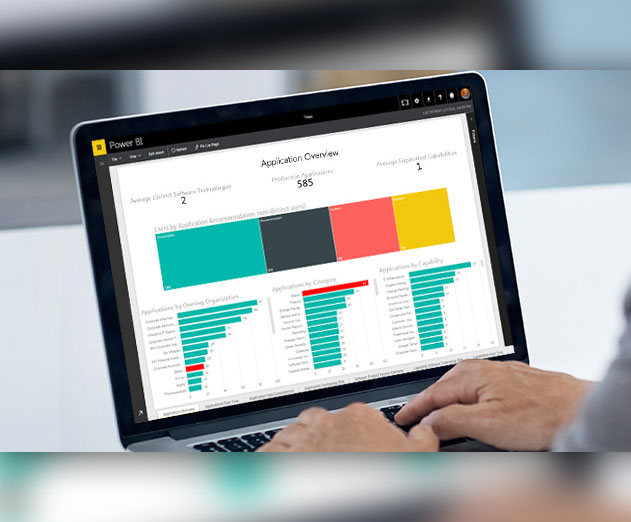 Planview Updates Troux Application Portfolio Management Platform
Sunday, May 15, 2016 by Stuart Parkerson

Planview has announced a number of updates to its Troux application portfolio management platform adding enhancements that extend visualizations and improve usability. Troux 12 includes expanded transition planning support which provides a plan of record for architects and project managers, to track the specific usage of an application over time and determine if it... Read More
---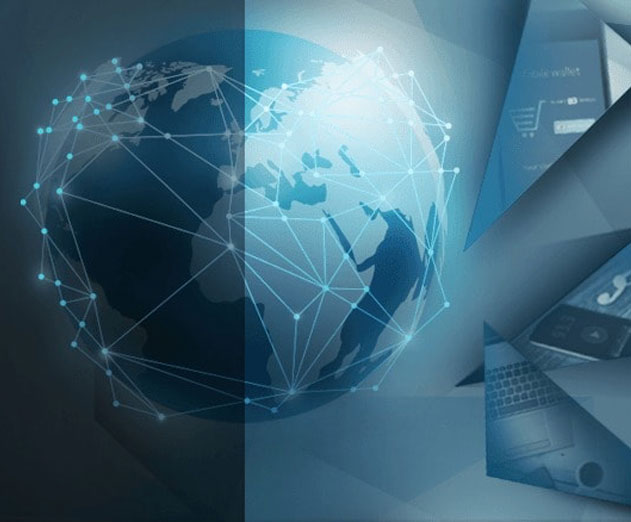 SmartBear Software Adds New Agile Test Management for QAComplete
Monday, April 25, 2016 by Stuart Parkerson

SmartBear Software has added new Agile test management practices to its latest release of QAComplete, a software testing management tool for managing requirements, tests and defects. With this latest version of the platform SmartBear has revamped the user experience to better support Agile test management practices included a new UX. There is also revamped reporting fun... Read More
---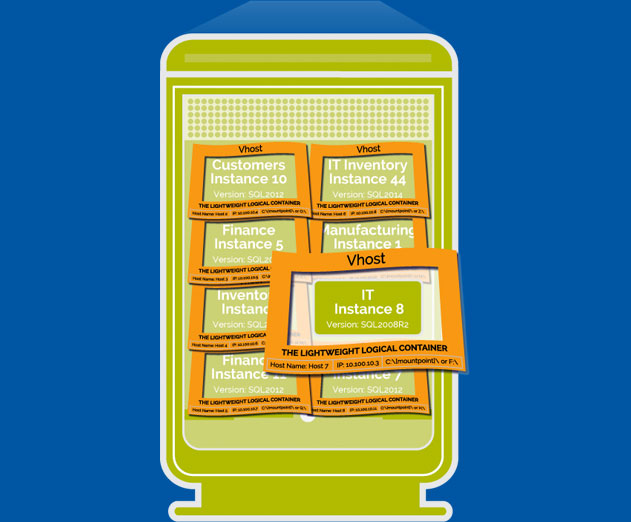 DH2i Releases New Container Platform for Microsoft SQL Server
Thursday, April 14, 2016 by Stuart Parkerson

DH2i Company has launched a new Containers as a Service (CaaS) solution for Microsoft SQL Server. The new offering enables SQL Server users to plug-into DH2i's DxEnterprise container management software in the cloud. DH2i is utilizing Rackspace to back its CaaS solution. The release of DH2i's CaaS for Microsoft SQL Server enables users to deploy Windows Server appl... Read More
---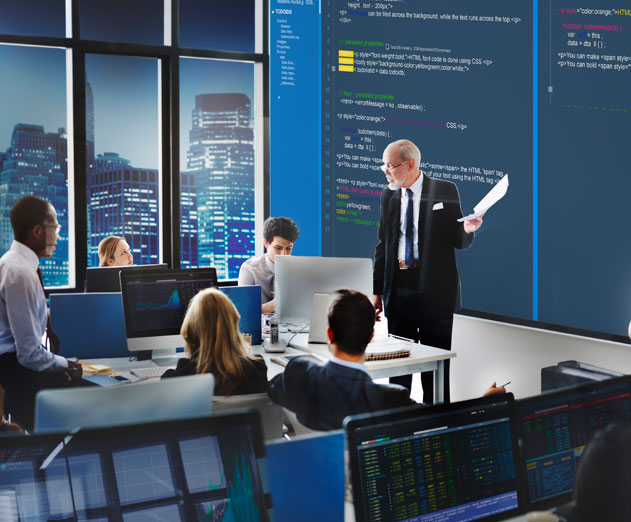 Six Best Practices to Better Agile Implementation
Wednesday, April 06, 2016 by Mark Orttung

While Agile software development has become the dominant methodology adopted by software development groups, many companies - including some of the most innovative - are not using it to its fullest potential. An alternative to traditional project management, the Agile approach is a set of principles for software development in which requirements and solutions evolv... Read More
---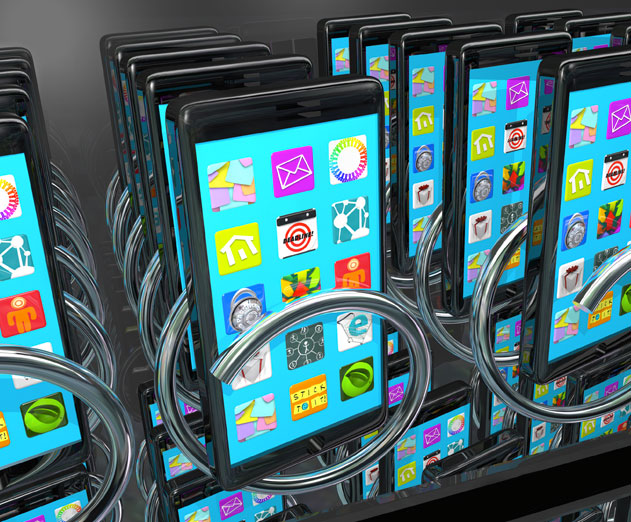 How March Madness Impacts Enterprise Mobile Data Usage and BYOD Security
Tuesday, April 05, 2016 by Richard Harris

Oversized events like March Madness and the Olympics not only can cause decreased productivity from employees, but also may increase security risks for companies whose employees are using devices that access corporate data. We visited with Michael Covington, VP Product for Wandera, to discuss research the company conducted during the NCAA basketball tournament to learn ... Read More
---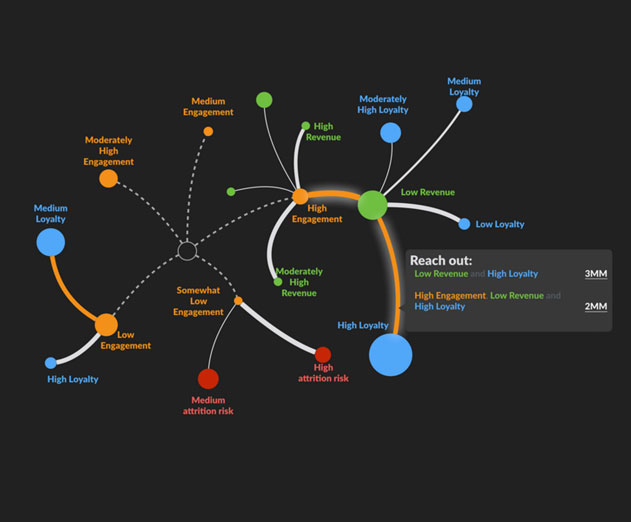 Pyze Mobile App Analytics Business Intelligence Emerges from Stealth
Wednesday, March 30, 2016 by Richard Harris

We recently visited with Dickey Singh, co-founder and CEO of Pyze which recently emerged from stealth to introduce Pyze Growth Intelligence, a business intelligence platform for mobile app publishers. The platform provides publishers with a "Data Scientist in a Box" to maximize app growth and personalize engagement.ADM: Pyze just emerged from stealth with a new business... Read More
---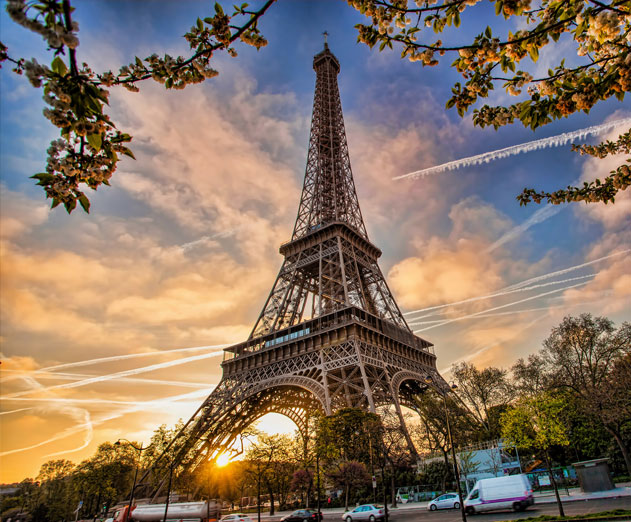 IBM Opens Bluemix Garage in France
Wednesday, March 23, 2016 by Stuart Parkerson

IBM is opening a new Bluemix Garage in Nice, France to help European based companies' development and design of apps on IBM Cloud.This is the fourth location worldwide (also located in San Francisco, Toronto, London) of the Bluemix Garage, which offer physical hubs where multi-disciplinary teams, including developers, product managers and designers, can collaborate with... Read More
---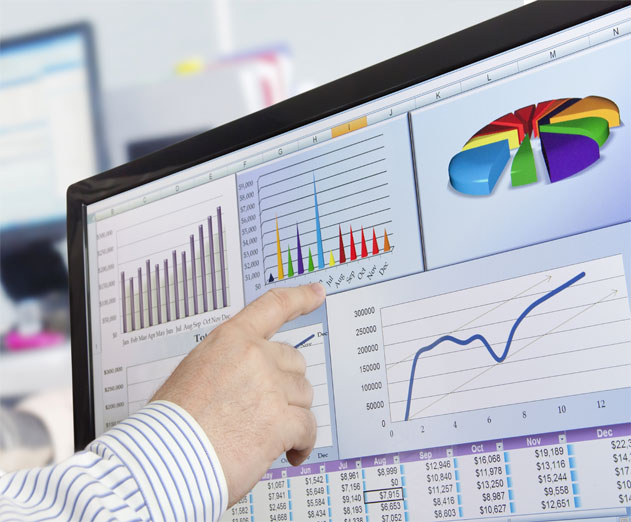 Product Development Managers and Marketers Are Increasingly Engaging with Analytics
Friday, March 18, 2016 by Richard Harris

Amplitude has released its State of Analytics 2016 report which is based on a survey of C-level executives, VPs, directors, and product and marketing managers. The report provides insight into analytics trends, the importance of analytics in driving business decisions, pain points and the types of analytics tools being used. The survey reports that key users of ana... Read More
---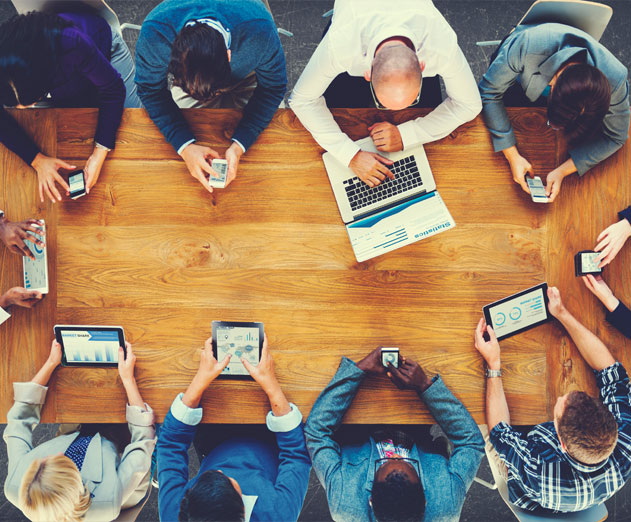 The 9 Smells of an Organization
Tuesday, March 15, 2016 by Barry Overeem

A few months ago I first watched "The Smell of the Place," a speech by Prof. Sumantra Ghoshal. It's about corporate environments and the faults of management in creating a positive workplace. In organizations, it's all about the context. This has a huge impact on the behavior of employees. "Changing people's behavior is not about changing people, but chan... Read More
---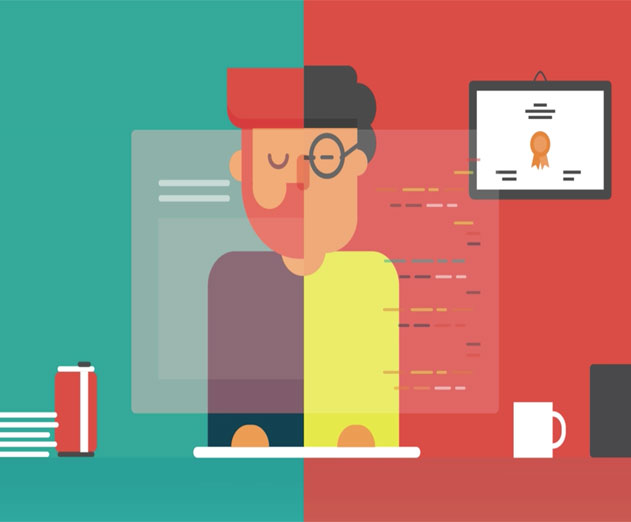 3 Developer Career Hacks for 2016
Thursday, March 10, 2016 by Weiting Liu

To advance your career as a developer and maintain your tech prowess, it has become increasingly important to know, if not master, popular programming languages and platforms. Business needs are constantly changing, IT infrastructures are evolving, and while the demand for software developers is high, so is the competition. As developers are often hired based on me... Read More
---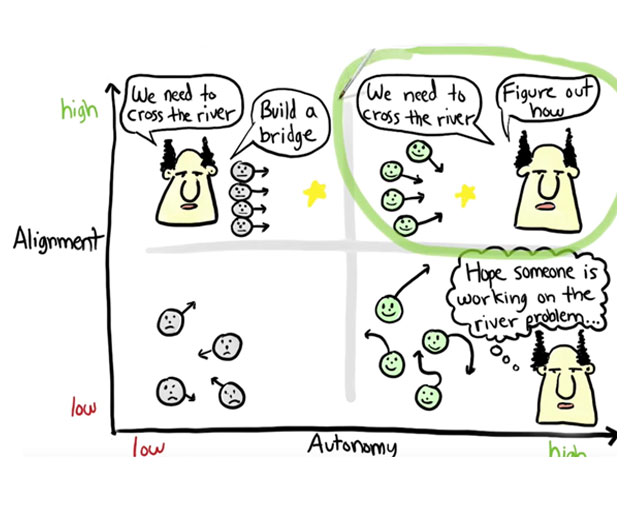 The Agile Mnemonic
Monday, March 07, 2016 by Louis-Philippe Carignan

Mnemonic Definition:"Aiding or designed to aid the memory"I have often been in situation where people want a summary of Agile. Being too busy with work (and life), they want it straight and simple so they can have something quick and easy which they can recall when we talk about Agile. Even at the end of a class, I have met students who look for a simple way to remember... Read More
---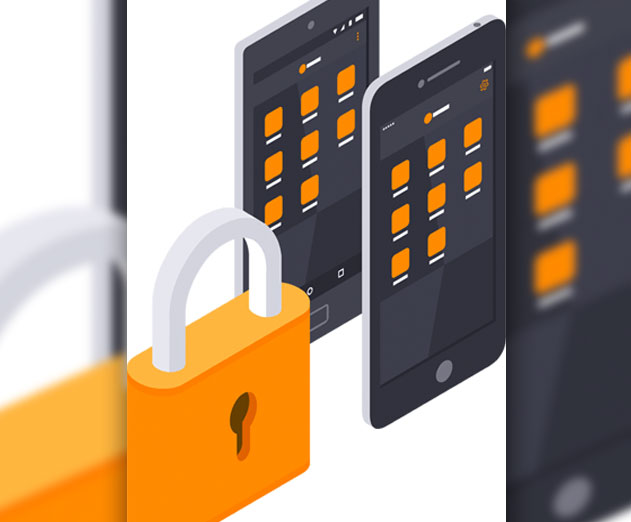 Using Virtual Mobile Infrastructure to Protect Corporate Data
Saturday, March 05, 2016 by Stuart Parkerson

We chatted with Avast Vice President Sinan Eren to talk BYOD mobile security and how the Avast VMP solution provides companies with the ability to create a virtual mobile infrastructure (VMI) that streams mobile apps to any device. Sinan is a cybersecurity expert, who has extensive knowledge in both the engineering and business aspects of security. ADM: What is the... Read More
---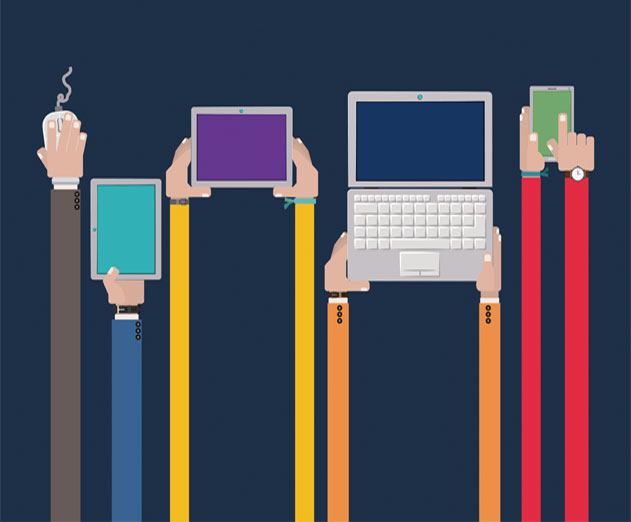 Secure Mobile Access for BYOD
Friday, March 04, 2016 by Paul Andersen

If you are an IT manager responsible for defining your organization's approach to BYOD, there are hundreds, if not thousands, of articles and guides available on the topic. Unfortunately, most BYOD articles overlook a technology that has been the workhorse for secure remote access for more than a decade: SSL VPN.Originally designed for secure remote PC and laptop access... Read More
---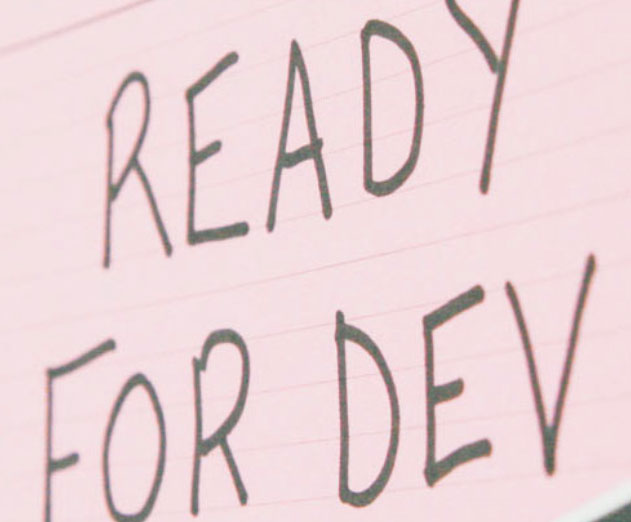 ThoughtWorks Mingle Platform Takes a Team-Centric Approach to Scaling Agile
Monday, February 22, 2016 by Stuart Parkerson

ThoughtWorks' Mingle project management tool provides IT teams with the ability to scale agility without reducing team autonomy by managing dependencies through peer-to-peer dialogue, while giving management end-to-end visibility.The platform has recently released a dependency management feature set which integrates Agile at the program level providing real-time progres... Read More
---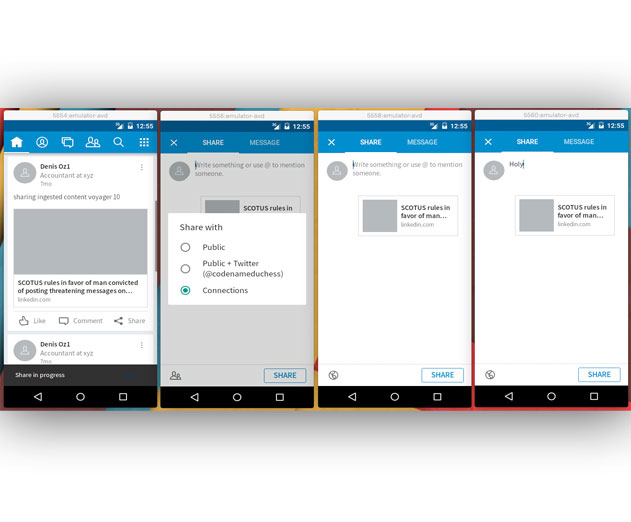 LinkedIn's New Project Voyager App Features Continuous Delivery on Steroids
Sunday, February 14, 2016 by Stuart Parkerson

LinkedIn recently released Project Voyager, their codename for the new version of the company's flagship application for Android, iOS, and the mobile web catering to its over 400 million users. According to the LinkedIn dev team, Voyager is the result of more than a year of product development work by over 250 engineers. They rethought the LinkedIn experience from the g... Read More
---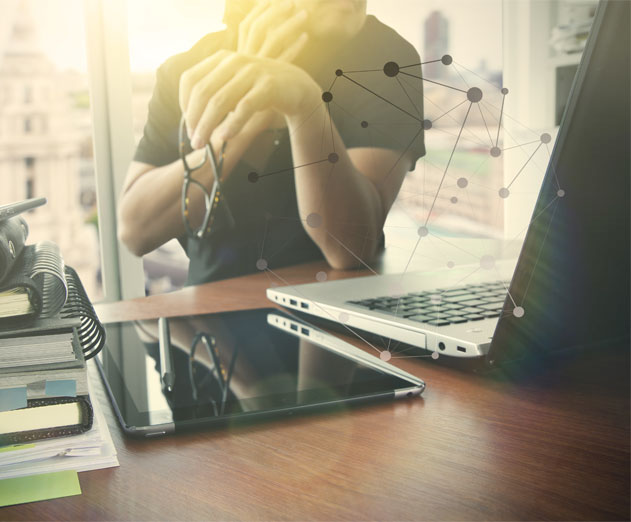 Expect to See Large Companies Ramp Up Investment in Mobile Development for 2016
Thursday, January 14, 2016 by Richard Harris

Red Hat recently concluded a mobile development measurement survey which polled the views of IT decision makers from 200 private sector companies with at least 2,500 employees across the U.S. and Western Europe. The survey was completed in October 2015, and was carried out online.One of the most significant findings from the report is that 90 percent of companies antici... Read More
---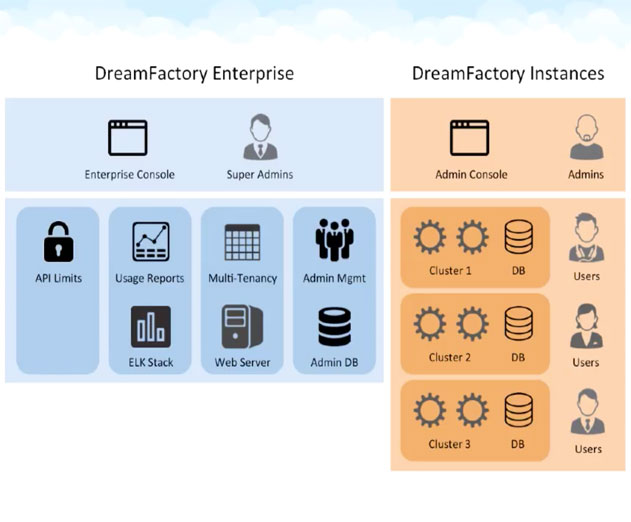 DreamFactory Releases New Commercial Package of its REST API Backend
Tuesday, January 05, 2016 by Richard Harris

DreamFactory has released DreamFactory Enterprise, a new commercial package of its REST API backend. It runs on a Linux server and includes the DreamFactory open source runtime for instant deployment allowing development teams to provision, govern and report on DreamFactory instances.DreamFactory Enterprise facilitates hosting a number of DreamFactory instances on a sin... Read More
---
The Zen of Mobile Apps: Seven Harmonious Tips to Increase App Shelf Life
Tuesday, January 05, 2016 by Glenn Johnson

The enterprise software market is poised to explode. In a recent Gartner report – "Gartner Forecast Analysis Enterprise Application Software", Worldwide, 2Q15 Update, Granetto & Swinehart, August 2015 - the leading analyst house projects spending on enterprise application software to rise 7.5 percent this year to $149.9 billion, and to surpass $201 billion by 2019.H... Read More
---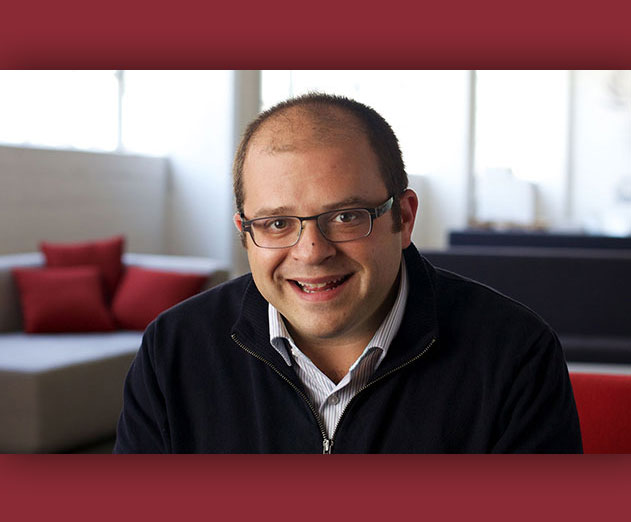 Chatting With Twilio CEO Jeff Lawson About the API Economy Coming of Age
Monday, January 04, 2016 by Stuart Parkerson

We recently visited with Twilio CEO Jeff Lawson about emerging impact of the API economy. Jeff is a serial inventor with over 15 years of entrepreneurial and product experience. Prior to co-founding Twilio, Jeff was Founder & CTO of NineStar, Founding CTO of Stubhub.com and Founder, CEO and CTO of Versity. He was also one of the original product managers for Am... Read More
---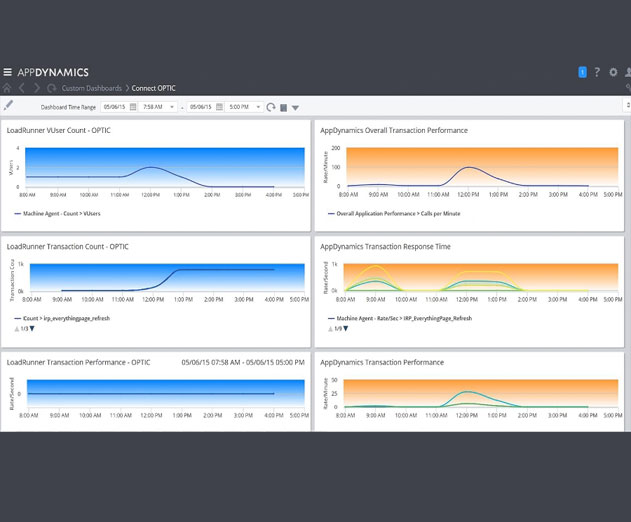 Orasi Software Launches New Tool to Analyze Performance Testing Data
Wednesday, December 23, 2015 by Richard Harris

Orasi Software has released a new Performance Test Intelligence Connector (OPTIC), which offers an integration tool designed to allow better visibility into virtual load impact for organizations using Hewlett Packard Enterprise (HPE) LoadRunner and AppDynamics. The functional, uncomplicated tool allows operations teams to streamline complex software analysis. The t... Read More
---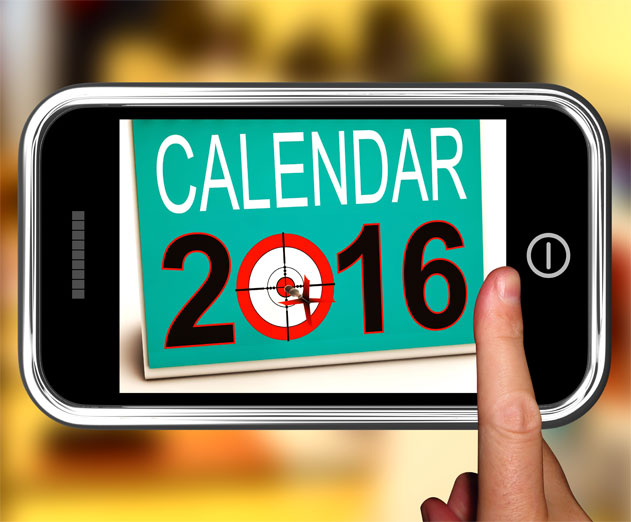 Sencha CEO Art Landro Provides His 2016 Predictions
Friday, December 18, 2015 by Richard Harris

We recently visited with Sencha CEO Art Landro as part of our series of articles on 2016 industry predictions. Sencha is a provider of products and services that provide a modular platform for managing the lifecycle of web applications.Prior to serving as CEP for Sencha, Landro was the CEO of Cordys (acquired by OpenText in 2013) and President of MontaVista Software. He... Read More
---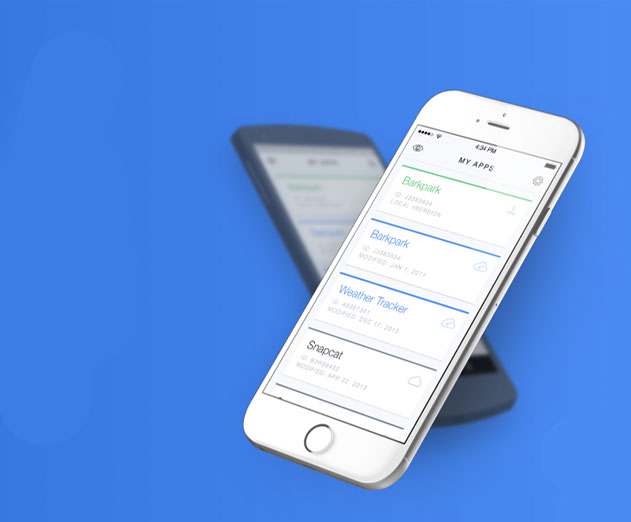 Ionic Launches New Version of its HTML5 App Creator
Wednesday, November 25, 2015 by Richard Harris

It's been a little over a year since Ionic launched the alpha of its open source Ionic Creator platform which provides an HTML5 SDK to build cross platform, native-feeling mobile apps using web technologies like HTML, CSS, and Javascript. The company has recently released a number of updates to the platform adding new features, polishing existing ones, and fixing issues... Read More
---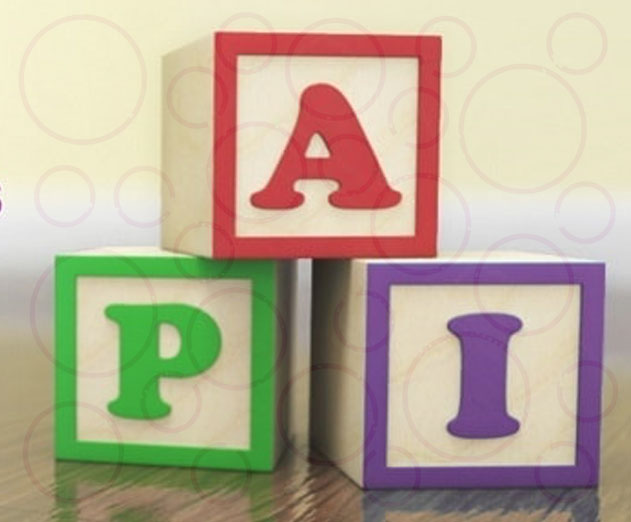 IBM Introduces API Harmony API Matchmaking Technology
Thursday, November 05, 2015 by Richard Harris

IBM has launched API Harmony, which offers intelligent cloud-based API matchmaking technology to help developers search public APIs and find interesting relationships among them. API Harmony uses cognitive technologies like intelligent mapping and graph technology to anticipate what a developer will require to build new apps, make recommendations on which APIs to use, s... Read More
---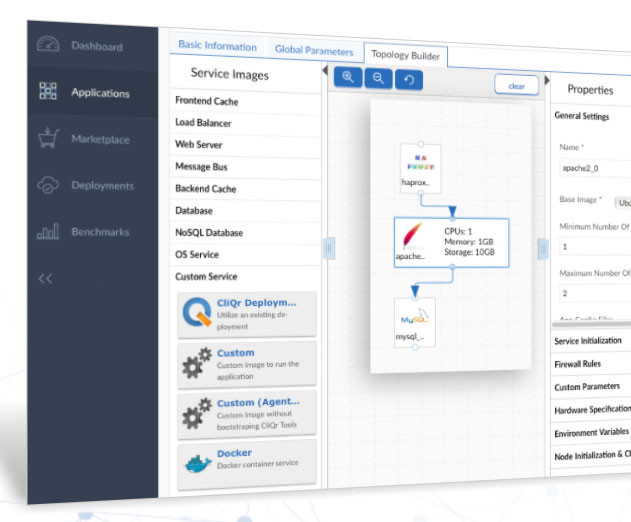 CliQr Offers New Continuous Integration and Deployment Project Board
Thursday, November 05, 2015 by Richard Harris

With the launch of CloudCenter 4.2, CliQr has integrated into its cloud management platform a Continuous Integration (CI)/ Continuous Deployment (CD) Project Board that integrates and automates the management of users, applications, and environments.Through integration with CloudCenter the CI/CD Project Board offers a visual view of project phases, health, and overall s... Read More
---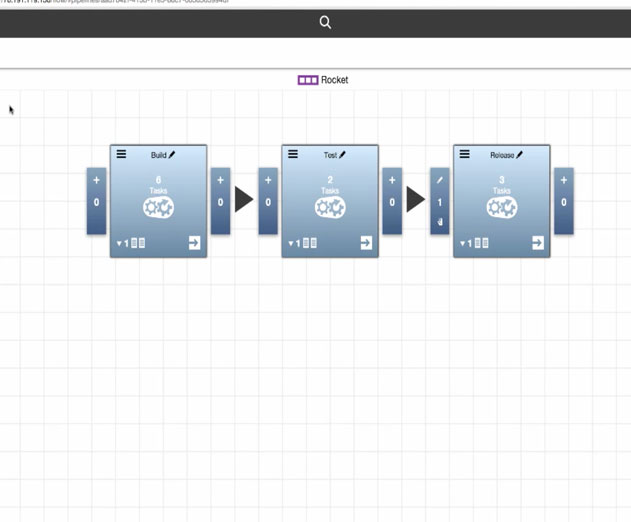 Electric Cloud Releases New Application Lifecycle Management Tool
Tuesday, October 20, 2015 by Stuart Parkerson

Electric Cloud has announced the availability of ElectricFlow Release which helps companies speed application releases by streamlining and automating software deliveries into release pipelines. Aligning with the concept of DevOps, it replaces checklists and spreadsheets with a single, unified view across both traditional and continuous delivery style application release... Read More
---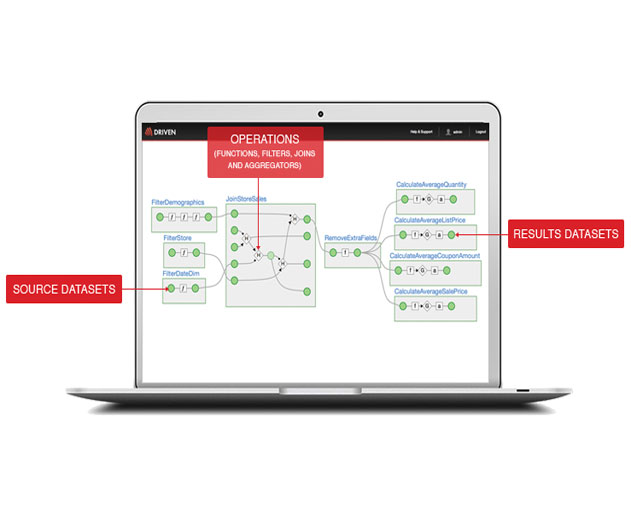 Concurrent and Analytics Inside Team Up for Hadoop Enterprise Data Applications
Wednesday, September 09, 2015 by Stuart Parkerson

Concurrent and Analytics Inside have announced a partnership to facilitate development of Hadoop-based enterprise data applications.Concurrent brings to the table its Cascading platform and Driven solution which help enterprises create, deploy, run and manage data applications at scale; and Analytics Inside provides advanced analytical technologies using machine learnin... Read More
---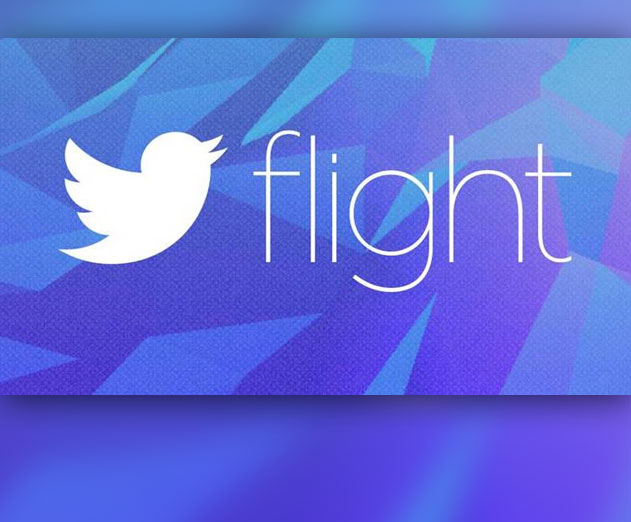 Twitter Opens Registration for Second Flight Mobile Developer Conference
Friday, September 04, 2015 by Richard Harris

Twitter has opened registration for its second Flight developer conference which will be held on October 21 at San Francisco's Bill Graham Civic Auditorium.In addition to the keynotes from Twitter executives, Twitter product team leaders, and apps and brands active with Titter's Fabric platform there will be four technical tracks:- The Main Hall Track is scenario-focuse... Read More
---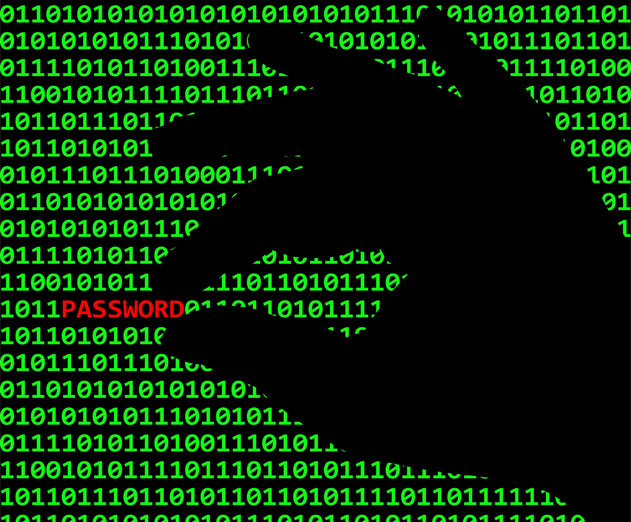 New Report Highlights Wide Ranging Cybersecurity Challenges
Wednesday, September 02, 2015 by Richard Harris

Cybersecurity Ventures has released its Cybersecurity Market Report for Q3 2015 which provides an overview of software development and application security trends, statistics, best practices, and resources. Highlights of the report include:- "The SANS Institute 2015 State of Application Security Report" states that many information security engineers don't understa... Read More
---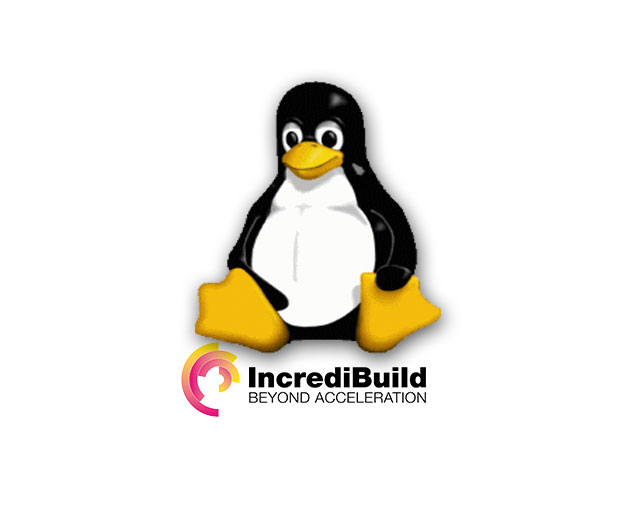 IncrediBuild Releases Acceleration Solutions For Linux and Android
Tuesday, August 25, 2015 by Stuart Parkerson

IncrediBuild has released IncrediBuild for Linux and Android which allows developers to visualize their build process with no vendor lock-in or need to change their development toolchain or workflow.This solution helps developers streamline development cycles by running development processes in a distributed fashion. IncrediBuild uses a "Docker-like" distributed contain... Read More
---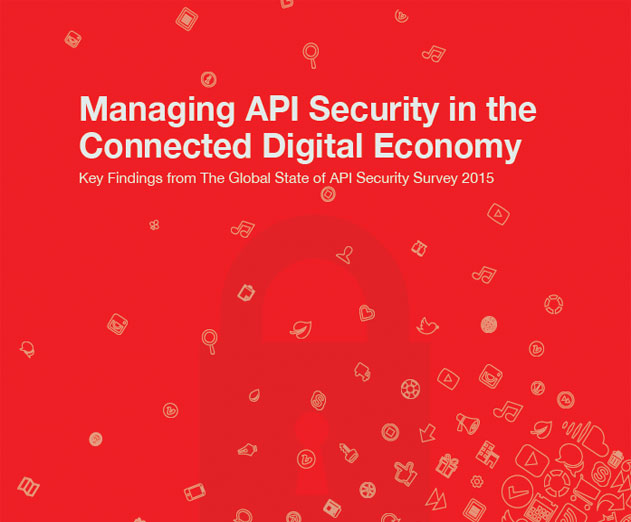 New Study Shows Companies Lacking in API Security Measures
Friday, August 07, 2015 by Richard Harris

Akana has published the findings of its Global State of API Security Survey 2015 which surveyed over 250 security practitioners. Respondents including CSOs, CISOs, and security architects, with over 50% of the executives from large global organizations.The survey's purpose was to quantify the maturity of API security practices among digital enterprises. The survey resul... Read More
---
AllJoyn Takes Focus at the AllSeen Alliance Summit in October
Monday, August 03, 2015 by Richard Harris

The AllSeen Alliance Summit will take place in Seattle on October 19-21 and will focus on the AllJoyn open source software framework. The conference will offer business leaders, developers, product managers and the open source community the chance to get together to discuss technological areas of the Internet of Things (IoT). The Summit will include keynotes, techn... Read More
---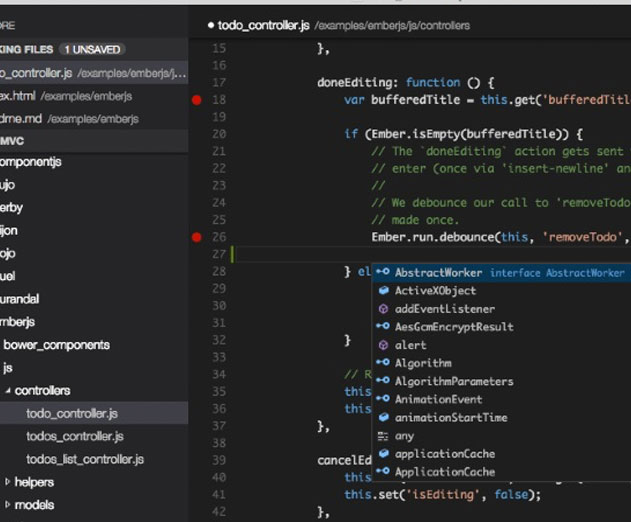 What is New in the Recent Release of Visual Studio 2015
Friday, July 24, 2015 by Richard Harris

Microsoft just released the highly anticipated Visual Studio 2015 just in advance of the impending Microsoft 10 release. Here is a rundown on what's new for VS 2015:Cross-platform mobile device support - Android, iOS, and WindowsOut of the box, Visual Studio allows developers to use web technologies to build production quality mobile apps for iOS, Android and Windows us... Read More
---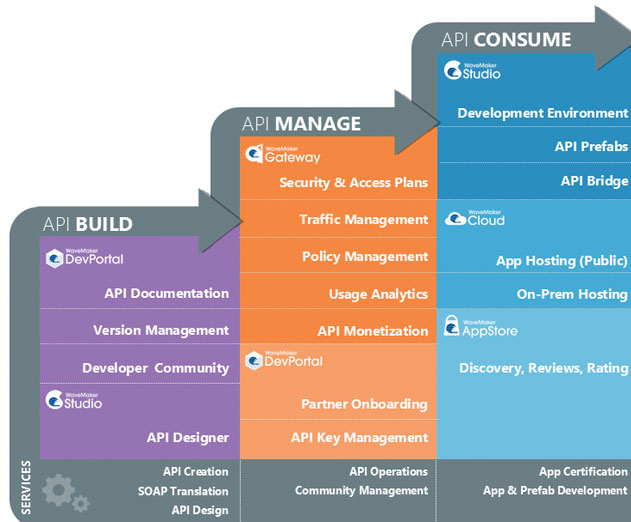 WaveMaker Launches New Gateway for API Third Party Consumption
Monday, July 06, 2015 by Stuart Parkerson

WaveMaker has established a new gateway allowing companies to open their APIs to third party developers. In addition to the current ability for its API tools to publish, wrap, and share APIs within the enterprise, the new gateway allows authorized partners and third-party developers to consume APIs.The WaveMaker Gateway and the WaveMaker API Portal provides:- The abilit... Read More
---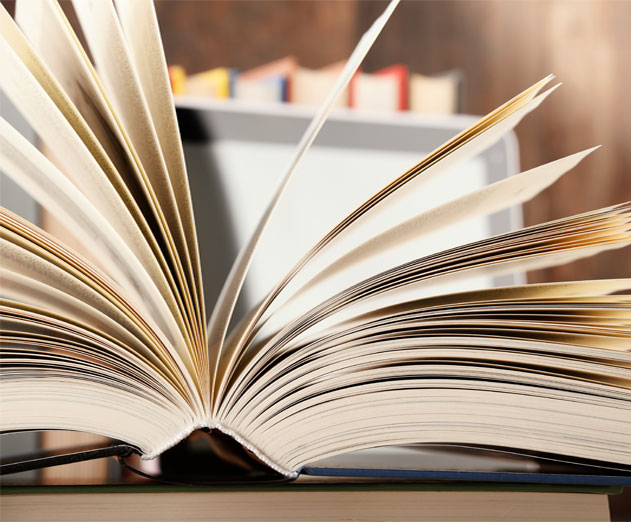 Agile Innovation: Crossing the Wetware Chasm for Business Transformation
Friday, June 12, 2015 by Alex Robbio

" The modern era's less rigid development methodologies - Behavior Driven Development, Scrum and Kanban complemented by "Hackathon" team-blending campaigns - are proven to accelerate agile innovation, trusted collaboration and business transformation."Modern-era IT jargon has coined the term "wetware" to describe the collective human capital - the programmers, developer... Read More
---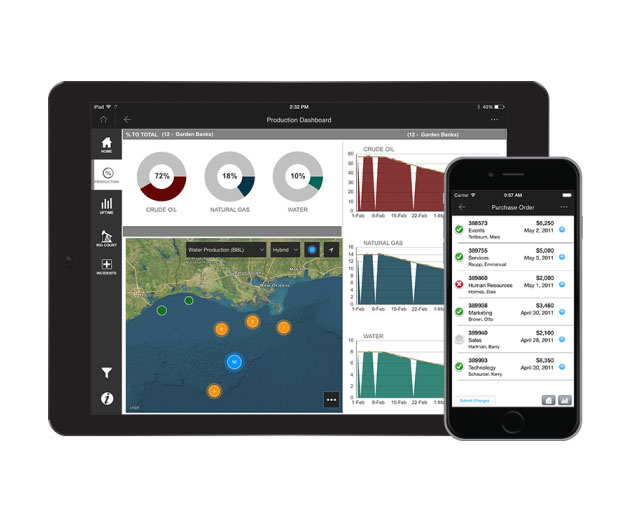 General Availability of MicroStrategy 10 Secure Enterprise Offers Enhanced Data Discovery, Mobile Analytics and Enterprise Security
Thursday, June 11, 2015 by Richard Harris

MicroStrategy has announced the general availability of MicroStrategy 10 Secure Enterprise offering new business intelligence functionality with data discovery, mobile analytics and enterprise security. Available for Mac and PC, the MicroStrategy 10 Desktop is a new self-service data discovery tool. With built-in templates and support for hundreds of 3rd-party vis... Read More
---
How to Use Your App Data to Create Individual Customer Profiles
Monday, June 08, 2015 by Stuart Parkerson

In a digital world, we usually think in big numbers and broad terms when considering our customer base, especially in our application driven economy. The concept of drilling down into a user base to track and engage individual users can be daunting - for the App Developer Magazine website alone we receive over 1 million unique users a month. That's a lot of different in... Read More
---
Implementing Continuous Delivery: A Journey Worth Taking
Thursday, May 28, 2015 by Sacha Labourey

You've made a decision: You're going to do continuous delivery (CD) as the first step in your DevOps transformation. You've laid the groundwork. You've established the basic prerequisites necessary for a shift to a CD mindset: everything from ensuring your teams have shared goals to automating and versioning everything – both the application and the environment supporti... Read More
---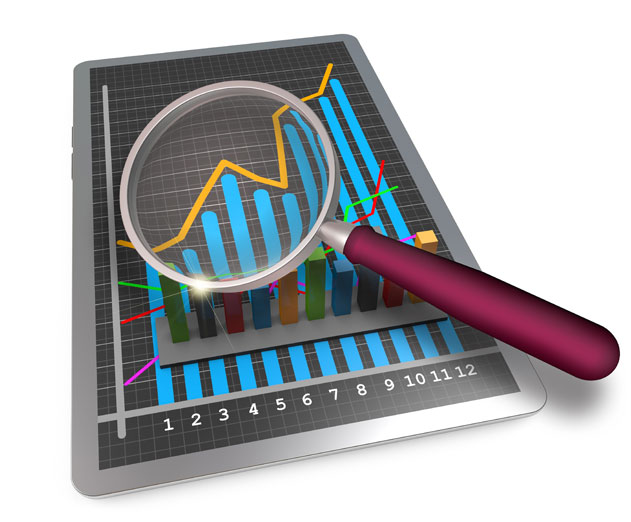 Pre Production App Monitoring as a Quality Assurance Tool
Friday, April 24, 2015 by Jon Spencer

With the increasing complexity of mobile/web applications and their service-oriented architectures, the elevation of user expectations to levels that were unimaginable only a few years ago, software development teams are more challenged than ever before. Budgets and release cycles are tight, and everyone from finance managers to marketing and sales staff want high-quali... Read More
---
Future Insights Live Conferences Brings Web Developers to Las Vegas
Tuesday, April 21, 2015 by Stuart Parkerson

Future Insights Live (#FILIVE) is a four-day, four-track event for web designers, developers, and project managers. The event will be held June 1 – 4, 2015 at the Tropicana Hotel in Las Vegas.The conference offers a mix of technical sessions from established names in the industry covering new and emerging developments in Design, HTML and CSS, Toolkits, APIs, Product, St... Read More
---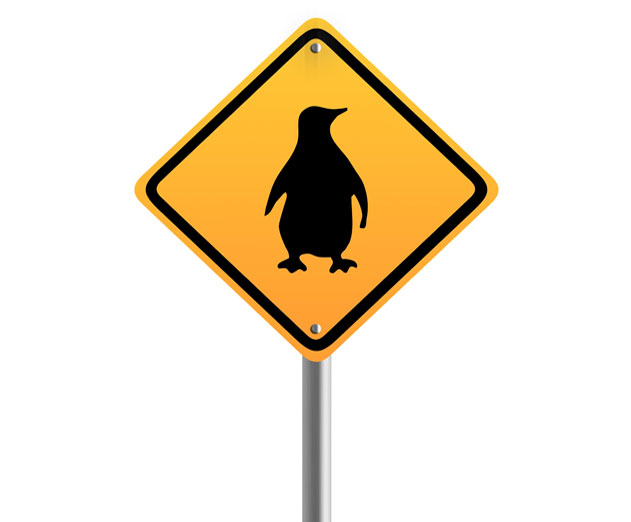 Report Shows Linux Developers Are Increasingly in Demand
Tuesday, April 21, 2015 by Richard Harris

A recent report show that IT departments are increasing efforts to hire Linux developers. The 2015 Linux Jobs Report, which forecasts the Linux job market based on a survey of hiring managers and Linux professionals, was commissioned by the Linux Foundation.The 2015 Linux Jobs Report includes data from hiring managers (1,010) and Linux professionals (3,446) and provides... Read More
---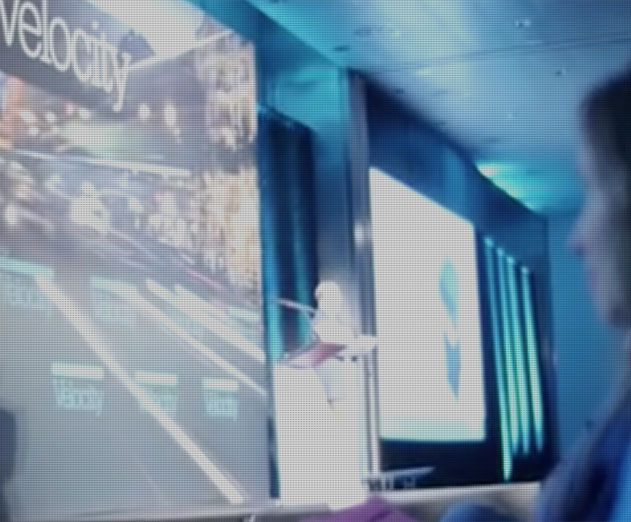 Velocity Conference Offers Insights for Web App Developers
Tuesday, April 21, 2015 by Richard Harris

Want to move past the daily grind of worrying about how to keep pages loading quickly, scaling infrastructure, and site reliability? O'Reilly Media's Velocity conference series will do just that as it gives web ops and performance professionals insight into the latest trends in web operations, end-to-end optimization, IT as a business driver, ubiquitous delivery fo... Read More
---
Hired.com Sees Increases in Developer Hires in New York
Thursday, March 26, 2015 by Stuart Parkerson

Each week the Hired.com platform, which connects developers with job offers from top companies, analyzes the results of company engagement with developers on its platform. And the tech employment opportunities show no sign of slowing down as companies struggle to find developers and other IT professionals with the skills they need to fuel growth.New York Tech Hiring Hea... Read More
---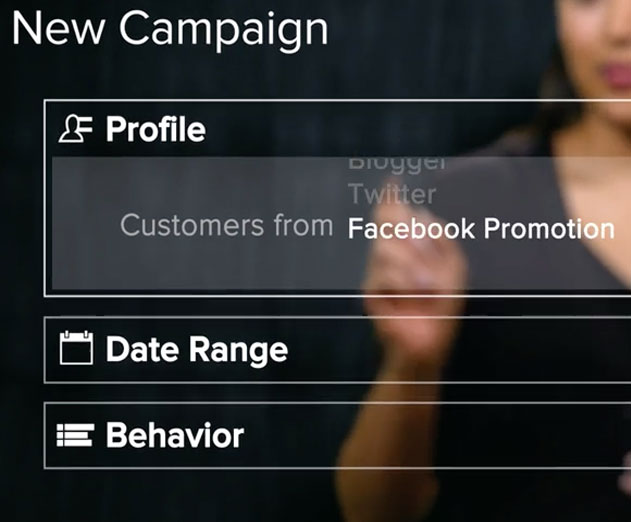 Localytics Introduces New Predictive App Marketing Platform
Wednesday, March 25, 2015 by Stuart Parkerson

Localytics is continuing to expand its app marketing and analytics platform with the introduction of new predictive app marketing tools. The company has also announced additional investor funding to underwrite its ability to grow and expand its platform. Localytics continues to scale, now supporting 32,000 apps across 2.3 billion devices for customers including HBO... Read More
---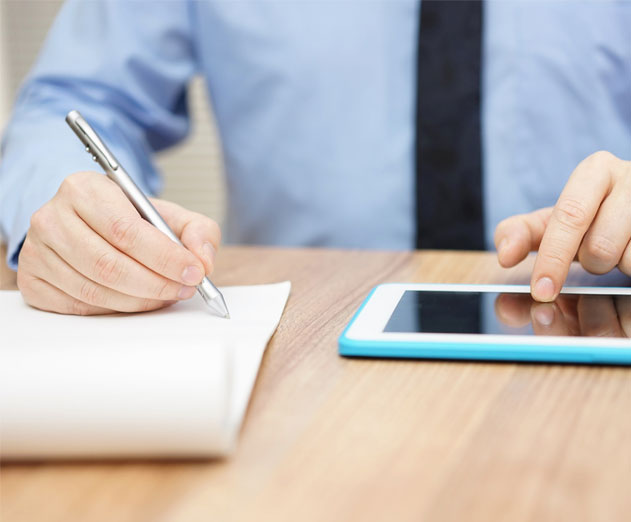 The Four Metrics of Success When Planning a Legacy Modernization Project
Tuesday, March 17, 2015 by Romi Stein

In the era of 'do more with less,' IT groups are constantly being asked to justify each dollar spent and prove its worth. In fact, no IT project should be considered complete before a thorough post-mortem analysis of costs and benefits. While everyone knows how to add up expenses, many IT groups struggle to fully articulate the benefits. This is a critical aspect o... Read More
---
Salesforce Launches Developer Pack for Apple Watch
Wednesday, March 11, 2015 by Richard Harris

On the heals of the announcement of the release date for the Apple Watch, Salesforce has announced three products for developers interested in leveraging the new technology. These include the Salesforce Analytics Cloud for Apple Watch, Salesforce1 for Apple Watch and Salesforce Wear Developer Pack for Apple Watch. Salesforce Analytics Cloud for Apple WatchSalesforc... Read More
---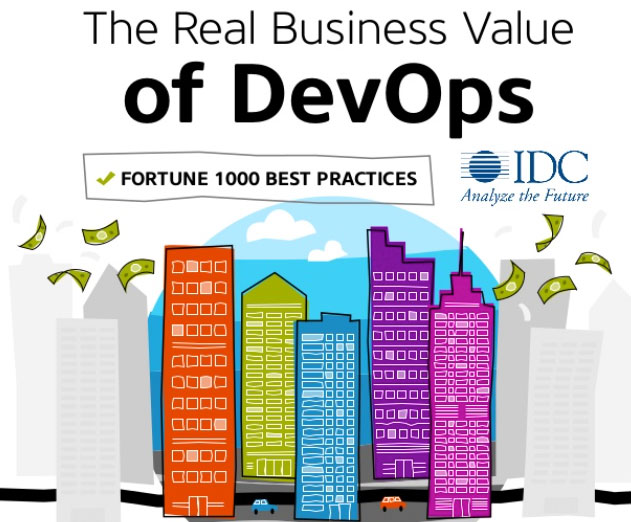 New AppDynamics Study Shows Critical Failures Can Cost $1 Million Per Hour
Wednesday, February 11, 2015 by Stuart Parkerson

AppDynamics and IDC released recently conducted a study which revealed that unplanned application downtime costs Fortune 1000 businesses between $1.25 billion to $2.5 billion every year.The study, DevOps and the Cost of Downtime: Fortune 1000 Best Practice Metrics Quantified, was conducted in December to examine challenges in incorporating best practice metrics for deve... Read More
---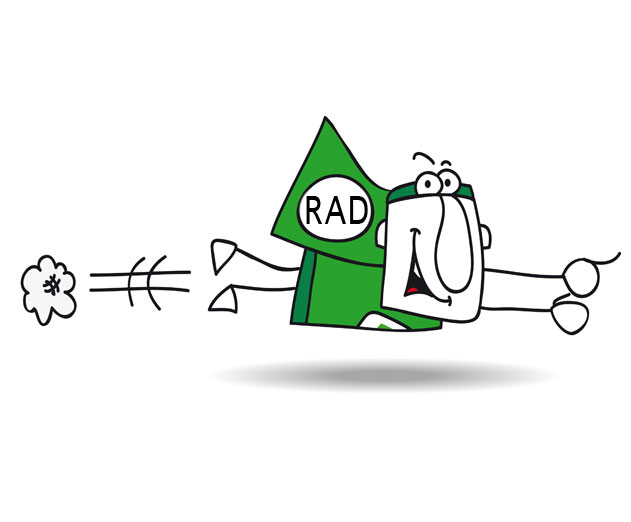 Rapid Application Development: Moving the Problem to the Right
Wednesday, January 14, 2015 by Sean Allen

We hear it all the time: As the development queue grows, so does the pressure on IT to deliver. Managers and executives want mobile applications yesterday, and IT is struggling to simply keep its head above water. As a result, many IT organizations are on a mission to reduce development time. Unfortunately, we've found that this only serves to move the problem... Read More
---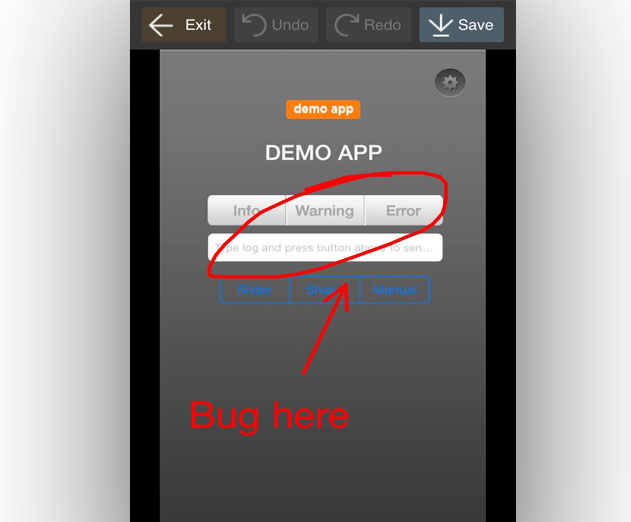 Ubertesters Crowd Based Mobile App Testing Platform Gets New Bug Tracking System
Wednesday, January 07, 2015 by Stuart Parkerson

The addition of Ubertesters latest feature offers the ability to manage an entire bug lifecycle for mobile app developers.Ubertesters, a provider of crowd-based, process management tools for mobile applications, just released its new bug-tracking system for its mobile app testing platform. A mobile app developer can benefit from its bug-tracking and advanced b... Read More
---
Trends In BYOD Allow PanTerra Networks To Take Cross Platform Reality To The Next Level
Thursday, December 04, 2014 by Richard Harris

PanTerra Networks is pushing cross-platform reality forward through its SmartBox communications-enabled content management and file-sharing platform. The platform enables collaboration and call center services, audio and video calls and IM/SMS. The company is working to provide such workers and managers more flexibility allowing them to remain connected anyti... Read More
---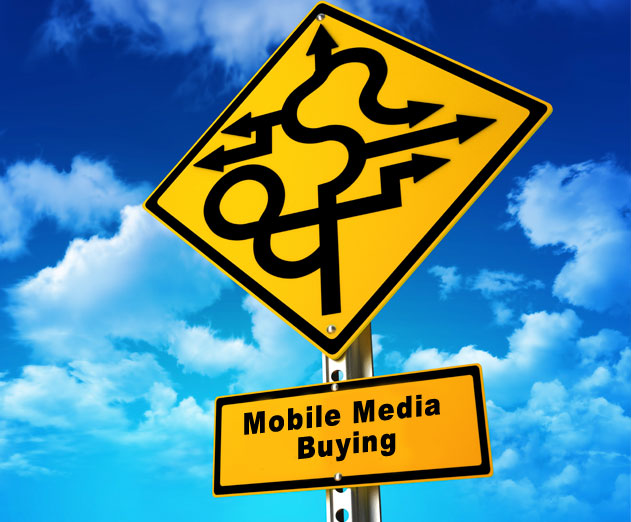 The Long and Winding (Mobile Media Buying) Road
Thursday, November 13, 2014 by Josef Mandelbaum

App developers and mobile media buyers have long struggled with the maze that is mobile advertising – and for good reason. Vast amounts of ad space are sprawled out across hundreds of thousands of mobile apps, websites and games. There are several ways to buy media (RTB, ad networks, Google, etc.), numerous types of ads (video ads, rich media, native ads, display a... Read More
---
CA Technologies New API Management, DevOps, Security, and Management Cloud Solutions at CA World
Tuesday, November 11, 2014 by Richard Harris

CA Technologies kicked off its annual CA World conference this week in Las Vegas with the announcement of new security, API management, DevOps, and management Cloud Solutions. The annual event features over 5,000 attendees gathering together to learn about new CA products and other innovations in the new application economy.DevOps SolutionsCA Technologies announced new ... Read More
---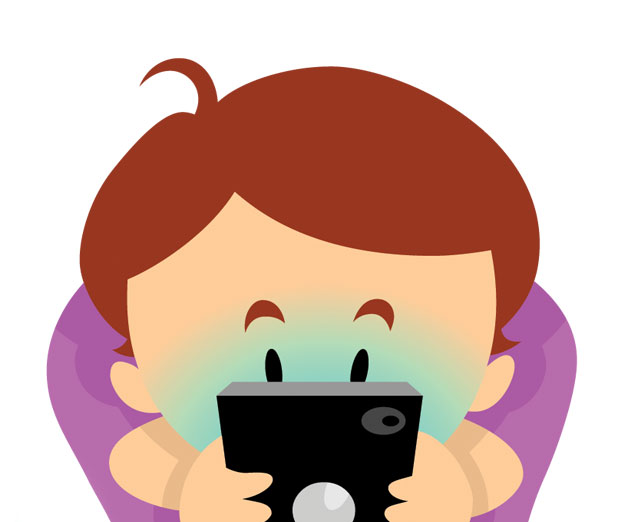 How To Get Mobile Game Downloads With Little Marketing
Tuesday, October 14, 2014 by Dmitry Terekhin

The mobile gaming market has become increasingly competitive over time, with rising costs of user acquisition making it difficult to build a successful business capable of monetizing. As independent developers and publishers, we've managed to achieve enormous success for our games through word-of-mouth alone. We spend very little on marketing, and limit our calls t... Read More
---
App Marketing Using Niche Advertising Methods
Monday, October 06, 2014 by Josef Mandelbaum

A common skill required by today's marketing managers is the ability to understand how to advertise across large online advertising platforms. Top advertising networks from major companies such as Microsoft, Google, and Facebook all boast massive reach, but is bigger always better? There are hundreds of mobile ad networks to choose from and each specific network has bot... Read More
---
How To Make Better Field Service Communications Apps
Tuesday, September 30, 2014 by Edward Wall

If you're looking for a fascinatingly complex and highly unique development challenge, you don't have to look any further than connecting field service workforces for organizations with a regional, national, or global presence. This wide and diverse group – which encompasses everything from big-box retailers to grocery chains to transportation companies – are often... Read More
---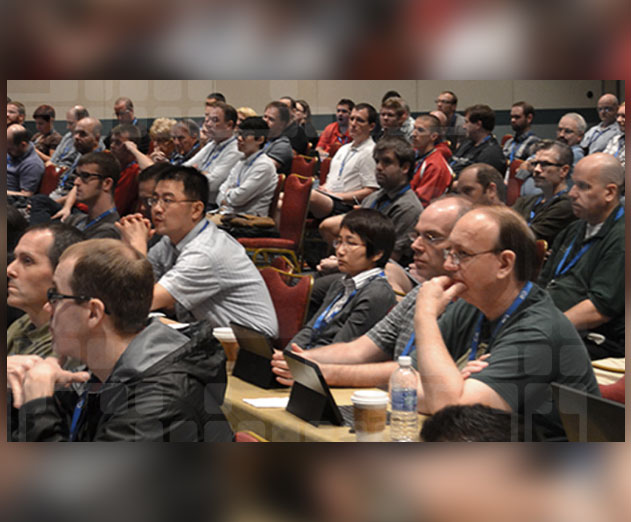 App Dev Trends Conference at Mandalay Bay Las Vegas in December – Count Me In!
Monday, September 15, 2014 by Richard Harris

I don't know what you're doing the first of December but I'll be at the Mandalay Bay Resort & Casino in Las Vegas covering the new App Dev Trends conference on December 8-11, 2014.The event is being hosted by 1105 Media which conducts a number of conferences including the Visual Studio Live!; Live! 360; and TechMentor events. 1105 Media is also the publisher of Appl... Read More
---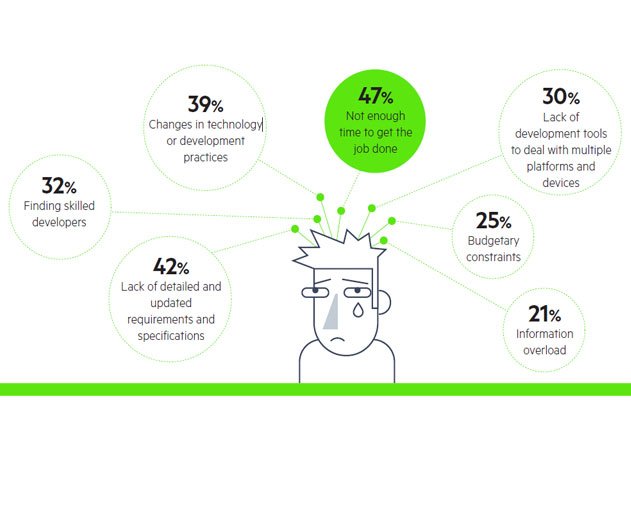 Study Shows DevOps Are Unsure On How to Approach Mobile Development
Thursday, September 04, 2014 by Richard Harris

If there is any consensus on how developers and DevOps teams are approaching the mobilization of their efforts, it's that there is no consensus. A case in point is a new study conducted by Telerik, which surveyed 2,200 developers and IT executives to determine priorities and pain points surrounding application development - from desktop to mobile - as well as exami... Read More
---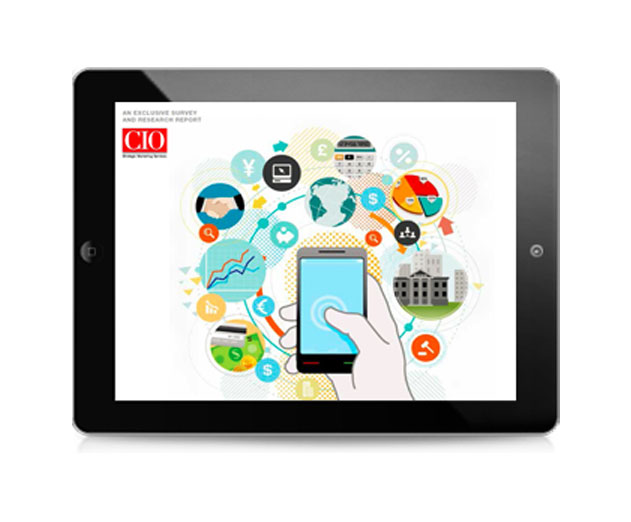 New Oracle Survey Shows Development of Enterprise Mobile Apps to Increase Dramatically
Thursday, July 31, 2014 by Richard Harris

Oracle has sponsored a new global survey from CIO Strategic Marketing Services and Triangle Publishing Services that shows not only are enterprises committed to mobility today, but the rate of development, deployment and spending for support of mobile applications and devices is expected to increase dramatically over the next few years. The survey also shows that there ... Read More
---
Leanplum Adds Mobile Messaging for iOS to its A/B Testing, Marketing Automation and Analytics Platform
Tuesday, July 29, 2014 by Richard Harris

Leanplum has announced that it is adding a new mobile messaging feature that provides developers the ability to create, automate and test targeted in-app messages and push notifications to users. The Leanplum offers an integrated optimization platform for mobile apps. The company allows developers, product managers and marketers to utilize customer data b... Read More
---
CollabNet Releases Updates to ALM Platform Including Agile Planning and Tracking
Tuesday, July 29, 2014 by Richard Harris

CollabNet, a provider of Application Lifecycle Management (ALM) tools, has released the latest version of TeamForge, an ALM platform that facilitates development and delivery efforts across the entire software lifecycle.TeamForge 7.2 is an open ALM platform that integrates with individual teams' favorite point tools to deliver software faster and be responsive... Read More
---
Leadbolt Refreshes Dashboard To Make It Easier For You To Make Money
Monday, June 23, 2014 by Richard Harris

If you currently using Leadbolt and missed the announcement you might be in a bit of shock. They have just completely revamped their dashboard for developers from the ground ground up! The Next-gen platform streamlines the enhanced tools and features offered within the Leadbolt product set. By leveraging an extensive revamp of the developer-focused app monetiz... Read More
---
Artisan Adds Push Notifications with Embedded Support for Message Testing, Optimization, and Personalization
Tuesday, June 17, 2014 by Stuart Parkerson

Artisan has announced the addition of push notifications with embedded support for message testing, optimization, and personalization as part of its Mobile Experience Management (MEM) platform. Artisan's push notification capabilities use the analytics captured in its MEM platform so developers can deliver different messages to different mobile app user s... Read More
---