devops
devops news search results
Developer news items we found relating to devops
35 results
---
Developing apps for the cloud to fuel faster releases

Wednesday, August 15, 2018 by David Jones



Businesses are moving faster than ever to deliver new software updates to their users, in order to ensure that their products and services are always aligned with expectations and continuously delivering top-notch customer experiences. They have to move quickly because that's what customers expect, thanks to companies like Amazon, who reportedly delivers new updat...
---
Using GraphQL for building internal apps quickly

Wednesday, August 8, 2018 by Tanmai Gopal



The transition from IT's role in organizations, from a mere horizontal function to one of a strategic advantage, is playing out the world over. However, most change management techniques behind these efforts tend to disproportionately focus on end-user facing software - often at the cost of intra-organization or internal applications (apps). Internal apps prope...
---
OverOps Platform helps DevOps find misbehaving code with ML

Thursday, August 2, 2018 by Christian Hargrave



Machine learning meets bug detection with the announcement that OverOps made about the release of their new platform. DevOps teams will soon be armed with net new machine data to effectively evaluate the reliability of software they promote and implement a culture of accountability within their organizations, says OverOps with the release fo their platform. At its core,...
---
Low-code platform by LANSA announces big updates

Wednesday, August 1, 2018 by Richard Harris



LANSA has announced a major new release of its software development platform, Visual LANSA. The update plans to improve developers' ability to build scalable mobile, web and desktop applications significantly faster than before, in order to accelerate customers' digital transformation projects. Visual LANSA key improvements include: More enterpri...
---
Flagging your new app features with more visibility

Tuesday, July 17, 2018 by Christian Hargrave



In an effort to stop "feature creeping" from new features inside mobile apps and software, Rollout.io has released the preview of Rollout Visibility - a major addition to Rollout.io platform which aims to give organizations real time access to the status of feature deployment to allow smarter business and technical decisions ...
---
IBM first to certify Java EE 8 compatibility

Tuesday, July 10, 2018 by Richard Harris



With an estimated 15.6 million developers worldwide creating billions of apps for consumers and business, Java remains one of the most critical and vital programming languages in the world. Over its two decade plus lifetime, Java has grown to encompass all industry segments and given rise to a rich ecosystem of tools and frameworks. Plus, Java remains a top programmi...
---
CloudBees DevOps suite recieves $62M in growth funding

Monday, July 2, 2018 by Christian Hargrave



CloudBees announced it has successfully closed $62 million in growth funding. The funding round was made up of $37 million of equity led by Delta-v Capital and $25 million of growth financing from Golub Capital's Late Stage Lending business. The new equity financing included strong participation from existing investors Matrix Partners, Lightspeed Ventures and Veri...
---
Cloud Private platform is coming soon to IBM CMS

Tuesday, June 26, 2018 by Richard Harris



IBM Cloud Private is set to run on IBM's fully managed, cloud environment. The company wants to help CMS customers extend their capabilities and maximize existing investments by synching with IBM Cloud Private - a new solution based on Kubernetes containers designed to rapidly build, modernize and deploy applications in client-managed environments. By bringi...
---
The role of the mainframe in digital transformation

Friday, June 22, 2018 by Subodh Singh



Today's economy centers around the idea of technologies being connected, the enabler of what many are calling digital transformation. With larger enterprises still relying on mainframes to serve as the foundation of their technology stack, many question how to power leading-edge processes that enable real-time customer experiences and great efficiencies, using wha...
---
Postgres support has been unvieled for Toad Edge

Thursday, June 21, 2018 by Christian Hargrave



Quest Software unveiled the commercial release of Toad Edge 2.0, which adds support for Postgres. Toad Edge enables developers and database administrators to reduce the time and effort required to develop, manage and maintain Postgres-based open source databases while helping produce optimal performance. A recent report estimates that more than 70% of new in-house ap...
---
PHP support reaches Instana microservice monitoring

Tuesday, June 19, 2018 by Richard Harris



Instana announced functional enhancements around code-level visibility and monitoring that help make it easier for DevOps to monitor microservice applications. The enhancements include automatic instrumentation for applications written in PHP. The company also announced the addition of REST API support to its Python Monitoring capabilities. "With polyglot micro...
---
Data visualization platform acquired by Puppet

Monday, June 18, 2018 by Richard Harris



Puppet has announced it has acquired Reflect, a data-visualization-as-a-service platform. An acquisition that helps accelerate Puppet's product innovation and providing customers better capabilities to derive insights. "We've always helped customers mine valuable information about the state of their IT landscape and take action on it. With the...
---
Companies plan to invest in DataOps new survey finds

Thursday, June 14, 2018 by Richard Harris



Inspired by the DevOps movement, Nexla, the inter-company Data Operations platform, is proving the DataOps movement is real by just announcing the results of the industry's only annual data operations survey. The survey tracks the adoption and best practices of Data Operations (DataOps). It found that a staggering 73% of companies are investing in D...
---
Automating API testing just got easier

Friday, June 8, 2018 by Richard Harris



SmartBear released a new update to SoapUI Pro, an automated API testing tool. SoapUI Pro 2.4 provides a new native Jenkins plugin for easy integration with the popular CI/CD tool and has enhanced the API Discovery capability to convert API traffic to automated API tests. As organizations move to shift their testing into earlier development phases and adopt Agile prac...
---
Key takeaways from CA Technologies Built to Change Summit 2018

Friday, June 8, 2018 by Christian Hargrave



The CA Technologies' 2nd annual Built to Change Summit(BTC) lead to the release of a whole bunch of exciting new technology and research projects pertaining to DevOps, GDPR regulations, Agile project management, and more. The overall theme of the event being to make their development platforms "frictionless" for their users, allowing them to create and...
---
State of DevOps report reveals new insights

Monday, June 4, 2018 by Richard Harris



Puppet has announced the findings of the State of DevOps: Market Segmentation Report. The new report reveals insights by industry, region, department and company size, based on the 2017 State of DevOps Survey data. Over the past six years, Puppet has surveyed more than 27,000 technical professionals, making the State of DevOps Report a comprehensive and long-running stu...
---
Built to Change Summit hosted by CA happening tomorrow

Monday, June 4, 2018 by Richard Harris



CA Technologies' (CA) will host its second annual Built to Change Summit on Tuesday, June 5th - and we'll be there! Held at its innovation and engineering hub in Santa Clara, the event brings together influential technology media and analysts from around the world with the company's executive team and customers to discuss how organizations can win in the next wave of in...
---
App development strategies from Swish's CTO Jeff Whelpley

Wednesday, May 30, 2018 by Richard Harris



Deciding on how to get your idea to the mobile market can be a long journey. Things like building your own infrastructure vs. a managed services approach, and leveraging open source technologies to keep dev costs down are just a few of the things to consider.We had a recent discussion with the CTO of Swish (a budgeting app founded by the guys who did Get Human) on mobil...
---
AI test automation capabilities released for Eggplant suite

Tuesday, May 29, 2018 by Christian Hargrave



Eggplant announced the latest enhancements to its Digital Automation Intelligence (DAI) Suite. The advancements support Eggplant's mission "to use AI, machine learning, and analytics to optimize the digital experience, allowing teams to keep up with the pace of DevOps, and improve time to market and customer satisfaction."The latest product releases will enable Eggplant...
---
Automate your ITOps intelligently to beat out competitors CA says

Friday, May 11, 2018 by Richard Harris



Automation and IT are joined at the hip. From backing up servers to parsing log files and alerting, automation is a staple in the daily routine of IT operations and DevOps.But IT infrastructures have changed considerably since the early days of IT operation centers, so automated processes need to grow and adapt too, and become more intelligent, to maintain a high level ...
---
InfluxData steps up speaking engagements

Wednesday, May 9, 2018 by Christian Hargrave



Metrics, events, and other time-based data are being generated at an exponential rate, as there is a growing requirement for analyzing today's complex environments in today's age of instrumentation. The InfluxData Platform provides a comprehensive set of tools and services to accumulate metrics and events data, analyze the data, and act on the data via powerful visualiz...
---
The ITOM Platform is built on a foundation of shared microservices

Monday, May 7, 2018 by Richard Harris



Micro Focus has announced the IT Operations Management (ITOM) Platform. The ITOM Platform is built on a foundation of shared microservices - including analytics, orchestration and ChatOps collaboration. The platform's microservices are re-useable and include RESTful APIs to enable customers and partners to extend their IT management and DevOps processes. Micro Focus als...
---
Applitools raises $31M to advance visual AI

Tuesday, April 24, 2018 by Christian Hargrave



Applitools has announced it has raised $31 million in Series C funding led by OpenView, the expansion stage venture firm, with participation from its existing investors Sierra Ventures, Magma Venture Partners, iAngels, and La Maison. Applitools will use this investment to fuel market expansion of its Artificial Intelligence (AI) Powered Visual Testing and Monitoring sol...
---
DevOps practices more likely to integrate automated security

Saturday, April 21, 2018 by Christian Hargrave



Sonatype published findings from its 5th annual DevSecOps Community Survey of 2,076 IT professionals. The survey shares practitioner perspectives on evolving DevSecOps practices, shifting investments, and changing perceptions. Survey respondents with mature DevOps practices were 338% more likely to integrate automated security than organizations with no DevOps pra...
---
IT Revolution announces DevOps Enterprise Summit Las Vegas 2018

Thursday, April 19, 2018 by Christian Hargrave



IT Revolution has announced it has opened its Call for Papers for DevOps Enterprise Summit Las Vegas 2018. The event, brought to you by IT Revolution and founding partner Electric Cloud, takes place October 22-24, 2018 at The Cosmopolitan Las Vegas. The call for papers deadline is Monday, May 7 2018. Abstract submissions should address the conference themes including, s...
---
Using feature flags in your app release management strategy

Thursday, April 19, 2018 by Richard Harris



Giant software releases that happen on an annual basis need to stay in the past. Year-long release cycles mean developers are forced to simply "push and pray" that the update is successful. There's too much room for error and consumers are forced to deal with too much change at once.Today's consumers expect constant, imperceptible software updates, and today's developer...
---
GitLab now offers native integration into Google Kubernetes

Wednesday, April 11, 2018 by Christian Hargrave



GitLab in collaboration with Google Cloud is offering native integration into Google Kubernetes Engine (GKE). The integration enables GitLab developers to take advantage of Auto DevOps, by simplifying the complexity of setting up and deploying to a Kubernetes cluster.As software development teams adopt modern Cloud Native development practices, using microservices and c...
---
DORA and Google to collaborate on DevOps research

Wednesday, April 11, 2018 by Richard Harris



DevOps Research and Assessment (DORA) has announced a new research project between DORA and Google Cloud: The Accelerate State of DevOps Report. Together, DORA and Google Cloud will conduct original, in-depth research to understand what issues matter most to developers. The two companies aim to unlock new findings that will give their customers a clear path forward with...
---
2018 Cloud and DevOps survey findings from Quali

Monday, April 2, 2018 by Richard Harris



Quali has announced the results of its third annual Cloud and DevOps Survey examining current infrastructure trends, as well as some of the key barriers facing industry leaders. The findings, based on more than 1,300 responses from DevOps and IT professionals, showed the top barriers to DevOps adoption involve stagnant organizational cultures (according to 22 percent of...
---
InfluxData expands into EMEA with 2 new officials

Saturday, March 31, 2018 by Christian Hargrave



InfluxData has announced its continued expansion in EMEA by hiring two new EMEA officials. The company has appointed former Canonical and Rackspace executive Rob Gillam as its new EMEA Sales Director. In addition, the company has named Dean Sheehan, former Apcera and iWave executive as its new Senior Director of Pre- and Post-Sales. The EMEA regional expansion comes on ...
---
DeveloperWeek 2018 roundup

Thursday, March 22, 2018 by Badri Rajasekar



DeveloperWeek 2018, held recently in the SF Bay Area, is part of the largest series of completely developer-focused events in the world, with conferences also held in New York and Austin. It is a testament to the fact that "software rules the world" that around 8000 developers turned up for various parts of DeveloperWeek, which included a large two-day Hackathon, a fren...
---
Mobile continuous testing tools announced by Perfecto

Wednesday, March 21, 2018 by Christian Hargrave



Perfecto has announced two new capabilities for mobile app developers to accelerate velocity as they take on greater responsibility for app quality. Perfecto's Continuous Quality Lab for web, mobile, and IoT testing now supports both Google's Espresso and Apple's XCUITest test frameworks. Developing test automation directly within the code base supports testing every co...
---
New Tosca release enhances SAP testing and automation

Monday, March 12, 2018 by Richard Harris



Tricentis, has announced the 11.1 release of Tricentis Tosca. Tosca 11.1 release adds a number of new features around SAP testing, BI/data warehouse testing, mobile, test data management, and more."Maintaining our position as the industry's most innovative test automation platform requires supporting the most complex applications in our customer's portfolios," said Dr. ...
---
Sonatype expands firewall to stop dev vulnerabilities

Friday, March 9, 2018 by Christian Hargrave



Sonatype has announced that the Nexus Firewall is now available to support the more than 10 million developers currently using the open source version of Nexus Repository. Previously only available to commercial users of Nexus Repository Pro, the newest version of Nexus Firewall gives all Nexus Repo users the ability to automatically stop vulnerable open source componen...
---
New reference guide for DevOps teams is out

Thursday, March 8, 2018 by Richard Harris



Perfecto has announced the release of the ninth edition of its FACTORS reference guide, which has expanded its focus from mobile to include both mobile and web platforms. Combining Perfecto's internal data with current market analysis from 16 countries, FACTORS provides decision makers with a prescriptive methodology to accelerate velocity by defining what's required fo...
---
Featured Stories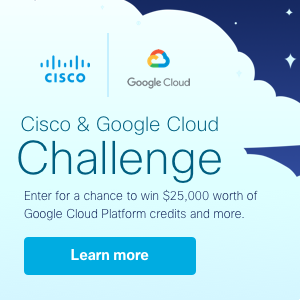 Stay Updated
Sign up for our newsletter for the headlines delivered to you

SuccessFull SignUp

co