Open Financial Exchange news search results
Developer news items we found relating to Open Financial Exchange
100 results
---
NERDS GONE WILD exhibit by Todd Goldman has reached New York
Saturday, July 22, 2017 by Richard Harris

The Ross Art Group, Inc., a popular Midtown New York gallery, has announced "NERDS GONE WILD," as part of an exclusive exhibit of original art of Todd Goldman artworks that celebrates how the tech industry and art collide. The exhibit titled "NEVER GROW UP" showcases "art you can enjoy seven days a week and it still makes you happy every time you look at it," Goldman ce...
---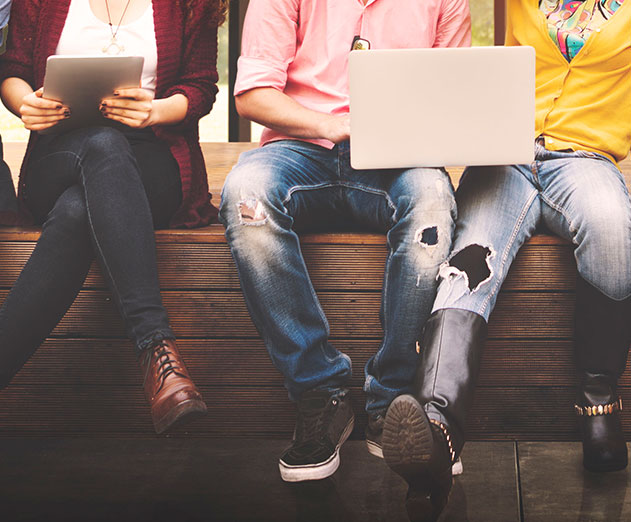 IBM Watson Analytics to improve the student retention rates at SCSU
Friday, July 21, 2017 by Christian Hargrave

Low student retention rates continue to challenge many colleges and universities across the U.S. The National Student Clearinghouse Research Center reported this summer that for all students who started college in the U.S. in the fall of 2015, only 61.1 percent returned to their original school for the fall semester of 2016. Studies show that college freshman who r...
---
CURRENT '17 to bring together Christian business leaders
Wednesday, July 19, 2017 by Christian Hargrave

C12, the nation's largest network of Christian CEOs, business owners, and executives, this week excitedly announced their annual conference, CURRENT '17, will be officially hosted this September 28 through the 30th at the JW Marriott Resort & Spa in San Antonio, Texas.Curated specifically to celebrate 25-years of positive impact, CURRENT '17 will feature guest speak...
---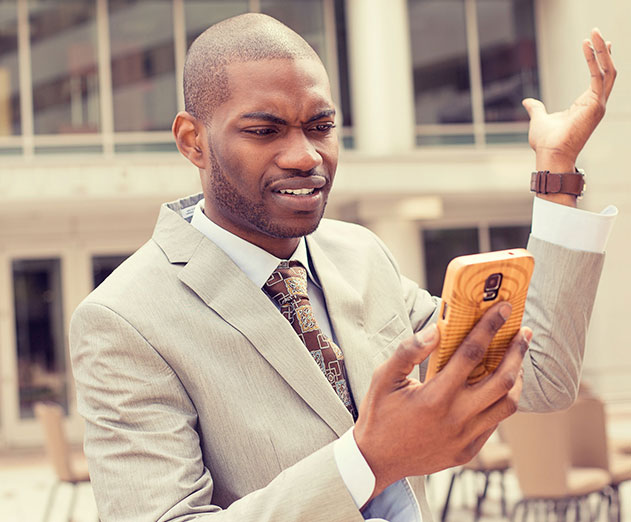 Stop masking your crappy apps
Wednesday, July 19, 2017 by Omed Habib

This may come as a surprise, but the "close door" button in an elevator does absolutely nothing to make the door shut faster. It's purely a psychological ploy to ease the minds of impatient riders. It tricks them into thinking that they're speeding up their ride when in reality it is solely designed to calm their nerves during unwanted seconds spent waiting.Developers h...
---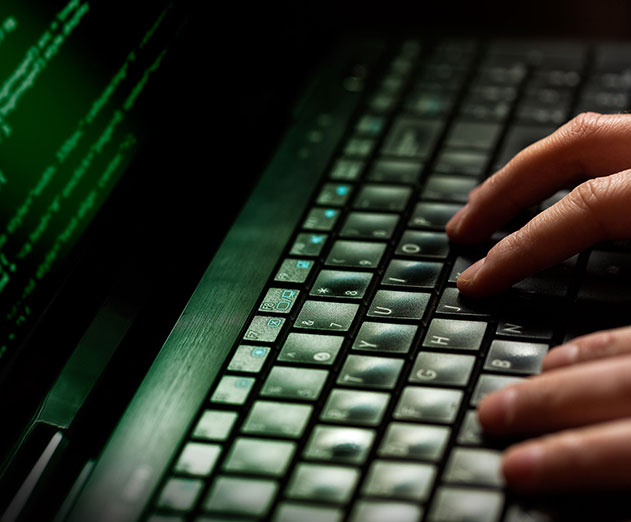 5,000 developers and professionals responded in Skill Up 2017
Wednesday, July 19, 2017 by Richard Harris

Nearly 5,000 developers and tech professionals across the world responded to Packt's third annual Skill Up survey to share their thoughts on the latest tech tools and trends, and how they work and learn. Skill Up 2017 also investigated wider questions about the tech industry - from its status and value in organizations and industry, through to urgent issues around diver...
---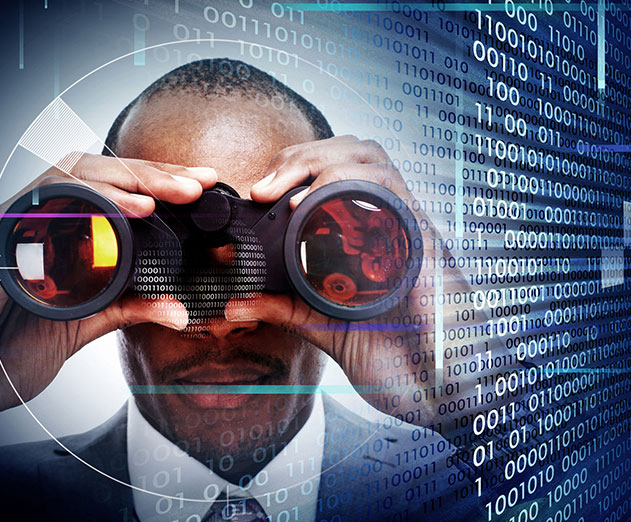 Metadata can be deadly in cyber exploitation
Tuesday, July 18, 2017 by Christian Hargrave

When someone says "There's no cause for concern, it's only metadata" you can send them this:Metadata, or "data about data," is collected and recorded to describe data, identify trends, administer algorithmic solutions, and model potential scenarios. When one understands how to make sense of seemingly random metadata or how to pair the data with other exfiltrated data po...
---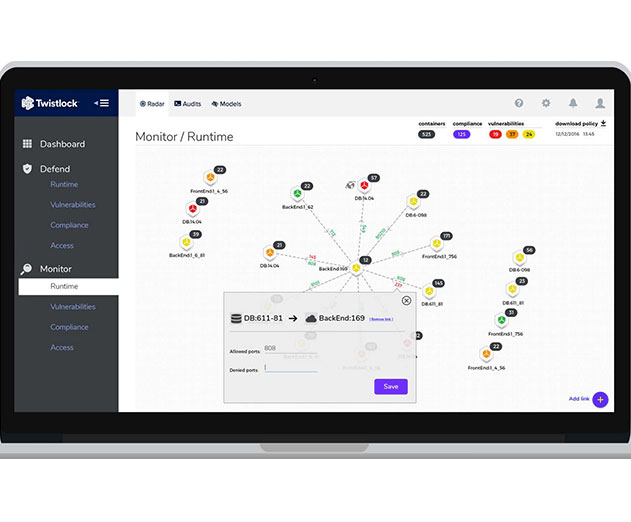 Cloud native app firewall Twistlock 2.1 launches
Monday, July 17, 2017 by Christian Hargrave

Twistlock, a provider of cloud container security solutions, has announced the availability of Twistlock 2.1. The latest release of their flagship product includes a first of its kind cloud native app firewall, vulnerability risk ranking that uses knowledge of an enterprise's unique environment to prioritize what to fix first, a brand new dashboard and integrated secret...
---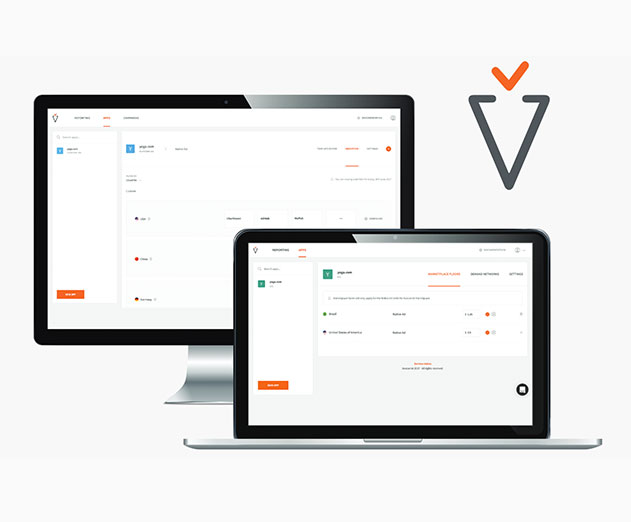 Avocarrot Unified SSP for mobile is launched from Glispa
Monday, July 17, 2017 by Richard Harris

Following the announcement of its fourth strategic acquisition, Glispa Global Group, a mobile ad tech company, unveils its newest product offering, Avocarrot, the full-service monetization platform which serves all types of mobile in-app advertising, both programmatic and performance-based. The new platform offers full transparency, control, and ease of use to boost and...
---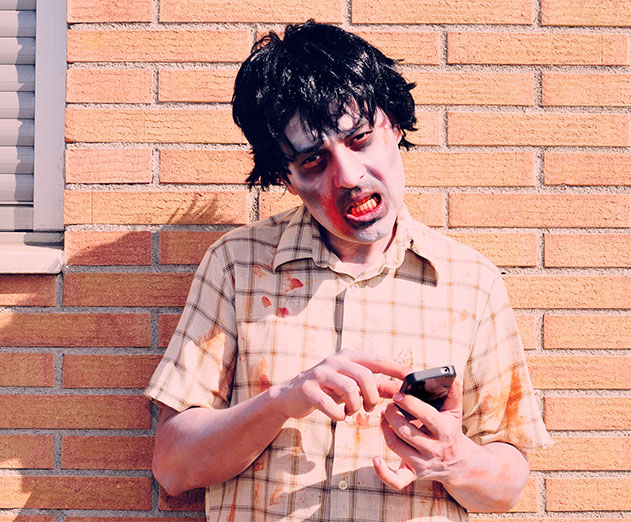 Zombie apps in the Google Play Store
Friday, July 14, 2017 by Richard Harris

Anura, fraud protection software from eZanga that identifies bots and human fraud, has announced that more than 1,300 apps in the Google Play store contain code that activates Android phones in "sleep mode" for the purpose of engaging with mobile advertisements unbeknownst to their owners. After detecting click attempts made from a variety of Google Play Store apps...
---
Open Source Summit North America announces additional keynote speakers
Friday, July 14, 2017 by Richard Harris

The Linux Foundation has announced additional keynote speakers for Open Source Summit North America, taking place September 11-14 in Los Angeles, CA.The Linux Foundation Open Source Summit is the premier open source technical conference in North America, gathering 2,000 developers, operators and community leadership professionals to collaborate, share information and l...
---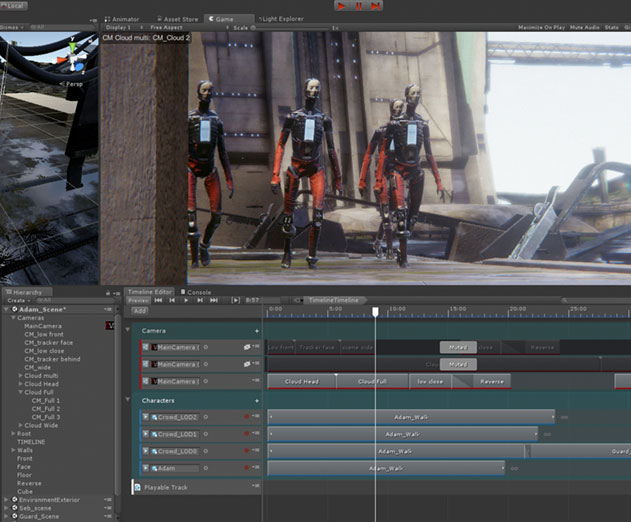 Unity 2017.1 goes subscription based
Friday, July 14, 2017 by Richard Harris

Unity Technologies announced that Unity 2017.1 is now available to download from their Store. The update is the start of a new cycle that will evolve their popular game engine. 2017.1, which is the company's first fully subscription-based product, focuses on helping teams work together more collaboratively by equipping artists and designers."Unity 2017.1 is a one-stop c...
---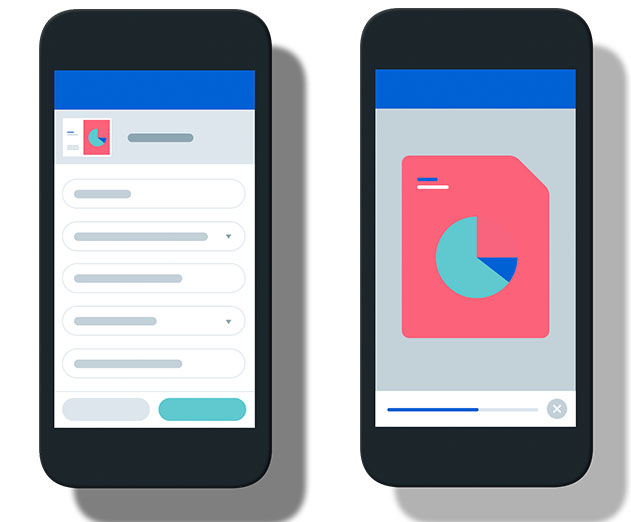 Box Elements for developers powers content experiences in their apps
Friday, July 14, 2017 by Richard Harris

Box, Inc., a cloud content management company, has introduced Box Elements, a new set of tools for businesses of all sizes to bring their content experience into any application built with their Platform. The first set of tools, UI Elements, is generally available and includes four pre-built, customizable components of their user interface. The company also announced th...
---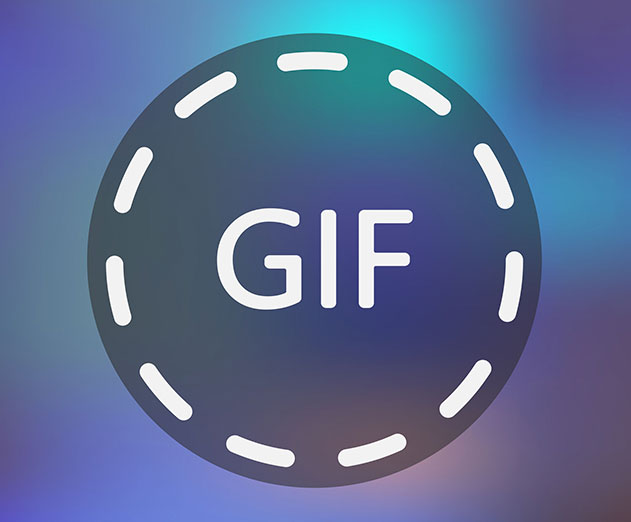 Make 1 minute GIFs on Gfycat now
Thursday, July 13, 2017 by Richard Harris

Gfycat, a user-generated GIF platform, has announced the launch of support for minute-long GIFs. Previously, GIFs on Gfycat were limited to 15 seconds or fewer.Support for longer GIFs is part of Gfycat's larger vision for the future of short content, said Gfycat CEO Richard Rabbat. "We're witnessing a shift in how consumers use GIFs and short videos. In addition to usin...
---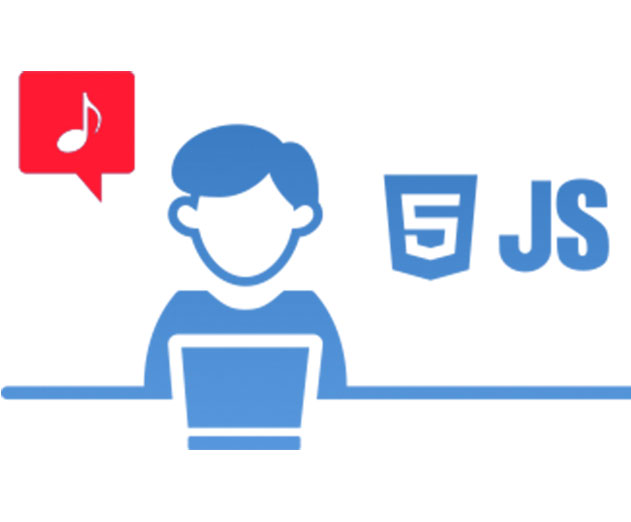 Onsen UI for Vue lets developers create mobile apps in Vue style
Tuesday, July 11, 2017 by Richard Harris

Monaca, a HTML5 hybrid app development platform, announced its stable release of "Onsen UI for Vue". Onsen UI is its open source UI framework for building hybrid mobile apps (Cordova/PhoneGap) and progressive web apps. Monaca released Onsen UI v2 in September 2016 with a significant architectural change. Onsen UI v2 has become a JavaScript framework independent, We...
---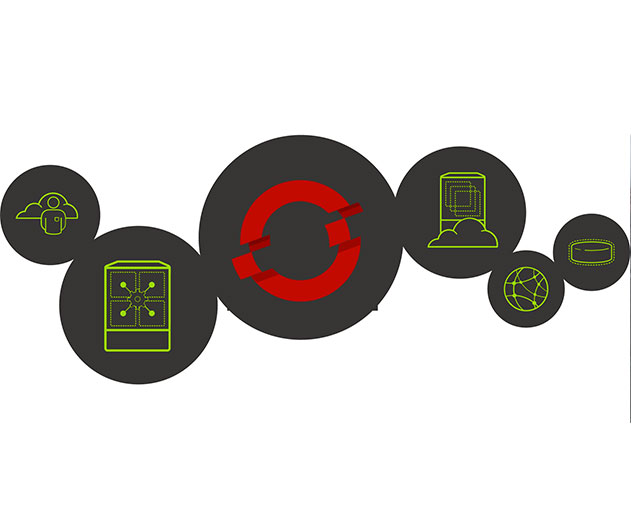 OpenShift Online lets developers deploy and scale public cloud-native apps
Tuesday, July 11, 2017 by Christian Hargrave

Red Hat, Inc. has introduced the next generation of Red Hat OpenShift Online, their open source, container-native, multi-tenant cloud platform. Based on the same Linux container- and Kubernetes-based foundation as the OpenShift Container Platform, OpenShift Online gives developers the ability to quickly and easily build, deploy and scale cloud-native applications in a p...
---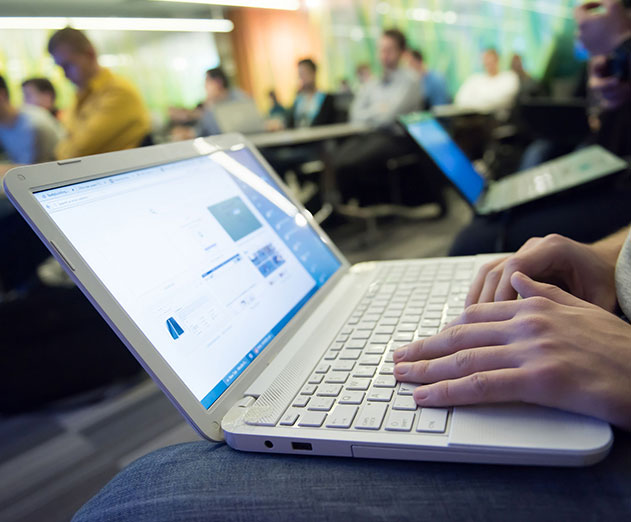 Introduction to Kubernetes from The Linux Foundation released
Monday, July 10, 2017 by Richard Harris

The Linux Foundation, the nonprofit advancing professional open source management for mass collaboration, has announced its newest massive open online course (MOOC) is now available. The free course, LFS158x - Introduction to Kubernetes, is offered through edX, the nonprofit online learning platform founded in 2012 by Harvard University and Massachusetts Institute of T...
---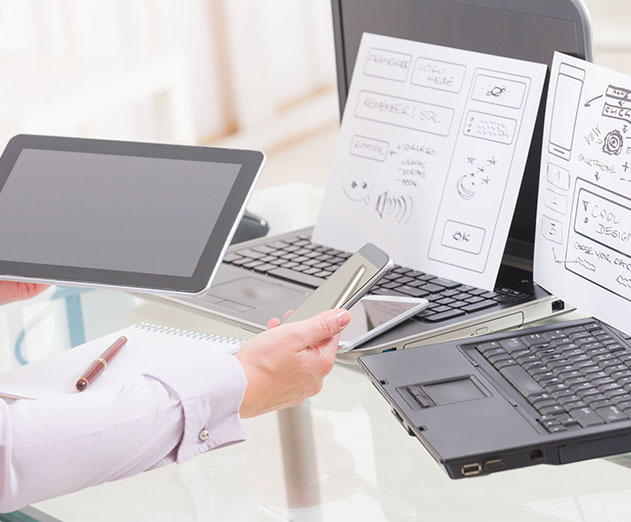 The case for developer platforms as seen by Oracle
Friday, July 07, 2017 by Richard Harris

Developers' lives are getting more challenging than ever. In the past, CIOs would give them the environment they had to work in, and operations was never part of their daily worries. But with the advent of cloud computing and broad adoption of DevOps methodologies, developers are now responsible for thinking about their environment, orchestrating containers, monitoring ...
---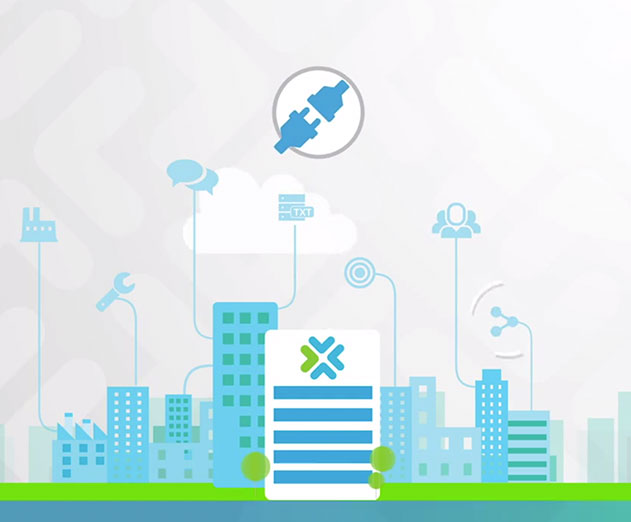 Developers using Scribe get more tools to code faster
Thursday, July 06, 2017 by Christian Hargrave

Scribe Software announced the general availability of the Developer Success Portal, designed to help developers do more with Scribe Online, its integration platform as a service (iPaaS). With the release, it offers a comprehensive resource that enables application and integration developers at enterprises, systems integrators, and SaaS providers to build applications th...
---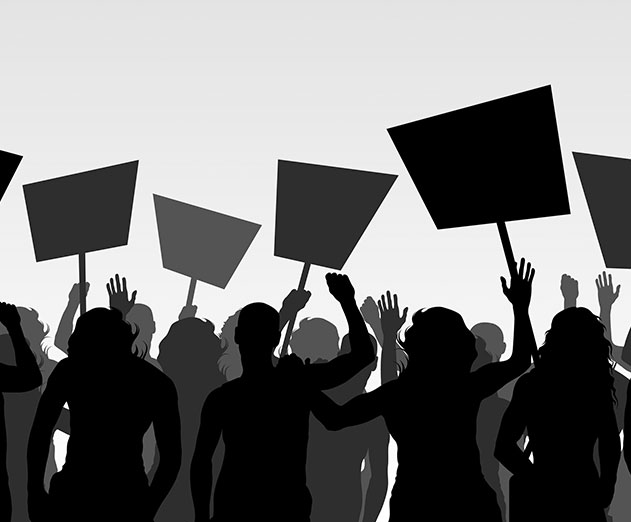 Net neutrality day set to be the largest online protest in years
Thursday, July 06, 2017 by Richard Harris

Urban Dictionary, Bandcamp, Automattic (who run WordPress) and Discord are among latest major web platforms to join the Internet-Wide Day of Action to Save Net Neutrality scheduled for July 12th to oppose the FCC's plan to slash Title II, the legal foundation for net neutrality rules that protect online free speech and innovation. Twitter, Reddit, Netflix, Amazon, Kicks...
---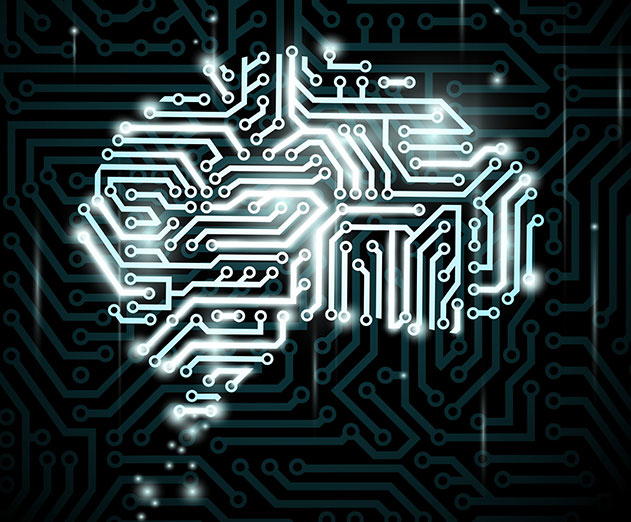 IBM proves commitment to Java and Scala communities
Tuesday, July 04, 2017 by Richard Harris

IBM is announcing a collaborative development initiative with Lightbend, a creator of the Reactive Application Development Platform, to help advance the development of artificial intelligence (AI) and cognitive solutions in the enterprise. The resulting joint solutions will be designed to provide a complete toolchain for Java and Scala developers to easily build and dep...
---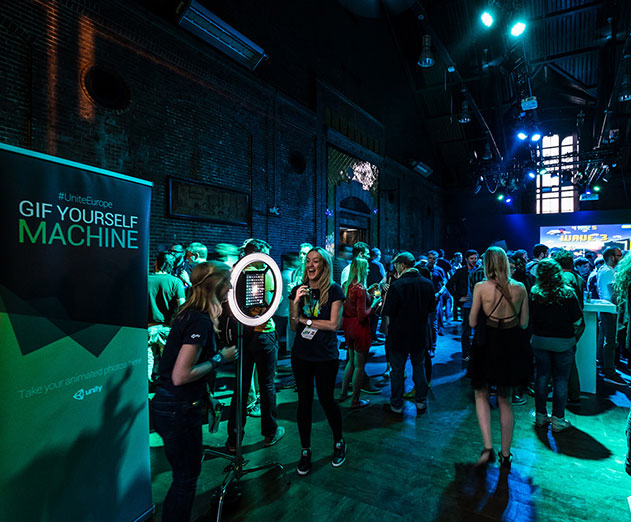 Your Unite Europe 2017 keynote briefing
Monday, July 03, 2017 by Christian Hargrave

Unite Europe 2017, taking place in the beautiful city of Amsterdam, has just kicked off! Over the next two days, artists, developers, teachers, filmmakers, researchers, storytellers and anyone using Unity will come together to talk about what they love most - creating with Unity.The opening keynote has just concluded and several big announcements have came down the pipe...
---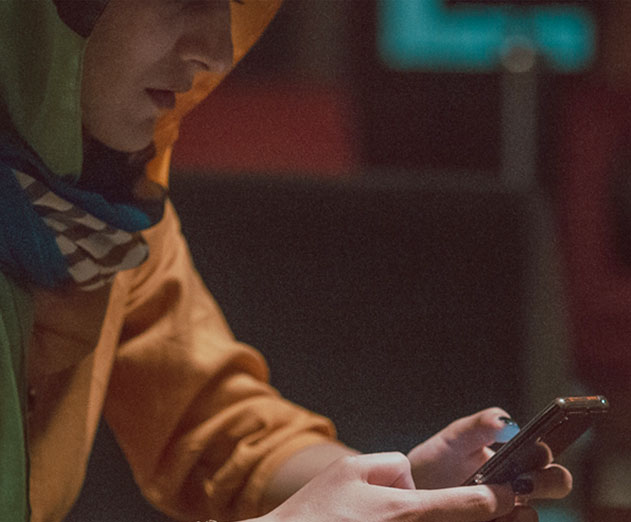 Helping tackle the Iranian drug addiction with an app
Friday, June 30, 2017 by Christian Hargrave

United for Iran, a Bay-Area NGO working to promote civil liberties and civil society in Iran, is announcing the release of Haami: a new android app that is designed to provide help for recovering from addiction.Haami, which means "ally," is a mobile health application that will aid Iranians dealing with addiction by assisting them with dialing back compulsion and offeri...
---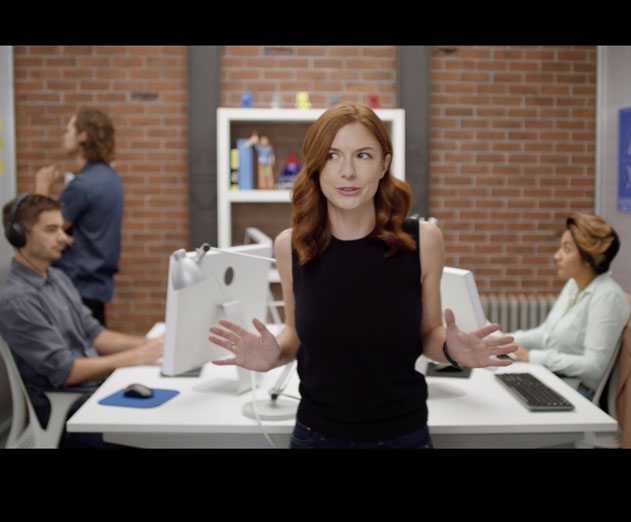 $100M in app developer funds available to build Cloudflare apps
Friday, June 30, 2017 by Richard Harris

Cloudflare, an Internet performance and security company, is introducing the all-new Cloudflare Apps, a free platform that enables developers to build applications that leverage their global infrastructure and distribute them to the more than six million users on their network. As part of this new platform, the company is announcing the $100 million Cloudflare Developer...
---
Poker Night in America bets on KamaGames to make their mobile app
Wednesday, June 28, 2017 by Richard Harris

The KamaGames Group, have announced their partnership with Poker Night in America, the high stakes poker television show, that premieres every Monday & Sunday on CBS Sports Network in North America.The partnership will see the release of a standalone branded Poker Night in America app which will leverage the KamaGames technology platform and global liquidity of play...
---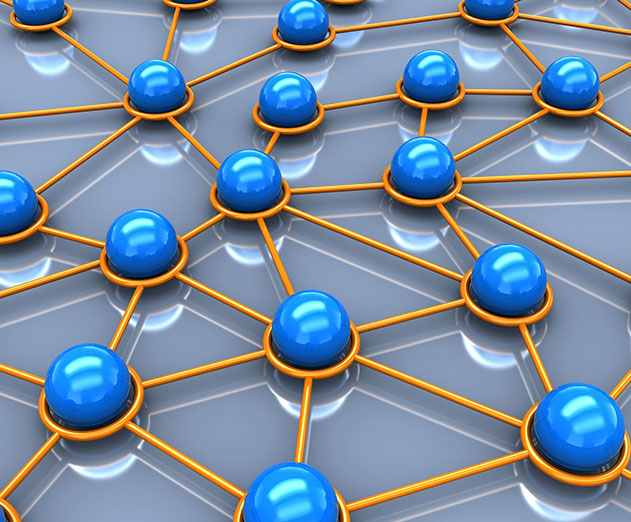 Open source is truly open for business
Wednesday, June 28, 2017 by Christian Hargrave

NodeSource, the Node.js company, has announced the results of a new survey fielded among enterprise software developers ranking open source projects across a variety factors, including hiring, entrepreneurism and the likelihood of IPOs in the near future.The survey, which was aimed at gauging the momentum of Node.js within the open source software ecosystem, revealed th...
---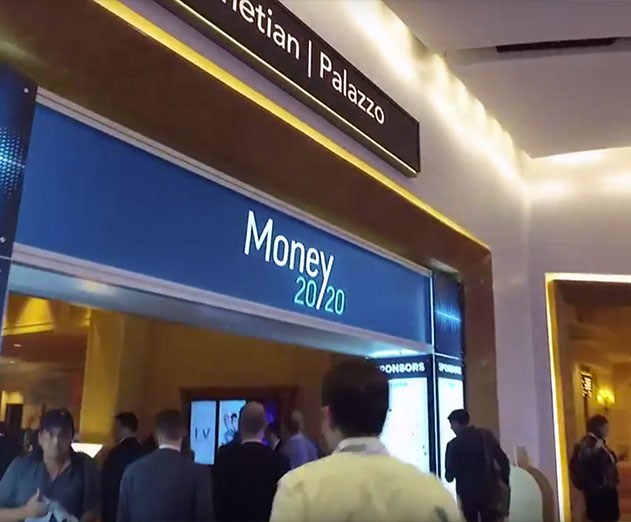 Cloud based POS system comes to AEVI Global Marketplace
Tuesday, June 27, 2017 by Christian Hargrave

At the Money20/20 event, AEVI and Epos Now has announced a partnership to bring customizable, cloud-based Point Of Sale (POS) systems to AEVI's Global Marketplace, a B2B app store for business management. This collaboration will allow merchants to operate their POS system away from their premises, while protecting valuable data, and building a fully customizable and sca...
---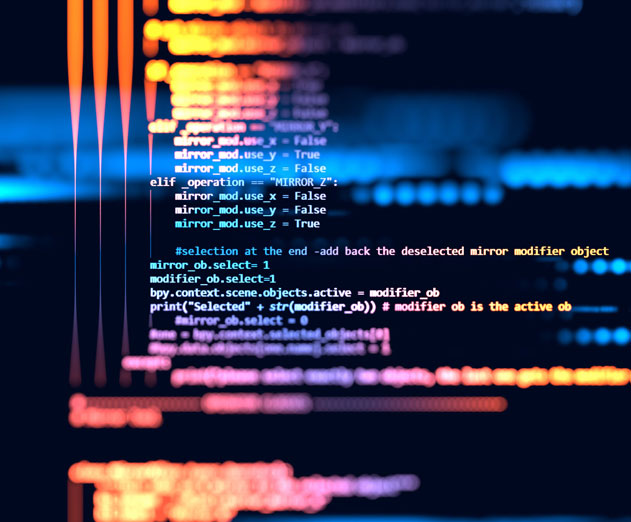 With DevOps security must work differently
Tuesday, June 27, 2017 by Michael Haynes

Because "software is eating the world," as Mark Andreessen famously noted, application security gets harder every day; every line of code written opens organizations to new vulnerabilities and breaches. Furthermore, legacy solutions, such as static analysis, dynamic analysis and web application firewalls have failed to keep pace with Agile and DevOps practices. Teams ne...
---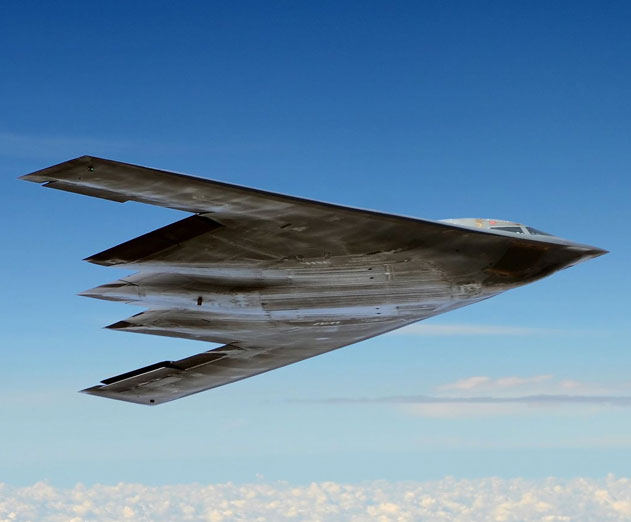 The holistic management of software comes to town from appOrbit
Tuesday, June 27, 2017 by Richard Harris

appOrbit, a company that looks to help accelerate digital transformation, is coming out of stealth and has unveiled its new application platform, which allows customers to automate the moving of enterprise software onto any modern infrastructure. The new platform helps speed up the movement of legacy applications like Siebel and Oracle to any cloud or container infrastr...
---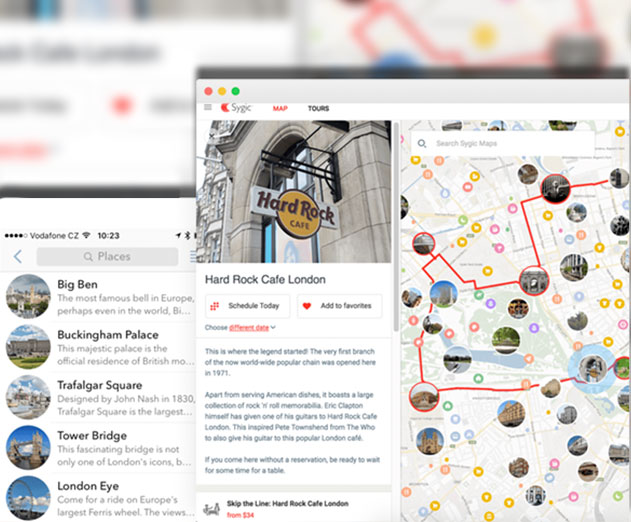 Sygic Travel offers trip planning SDK and API to developers
Thursday, June 22, 2017 by Richard Harris

A global trip planner, Sygic Travel, is now offering its Software Development Kit containing standalone JSON API and libraries for iOS, Android and web to other developers. The content, which has already been used by millions of satisfied travelers, includes 20 million points of interest, 2 million hotels, 70,000 tours and thousands of 360° videos. It can be used to cre...
---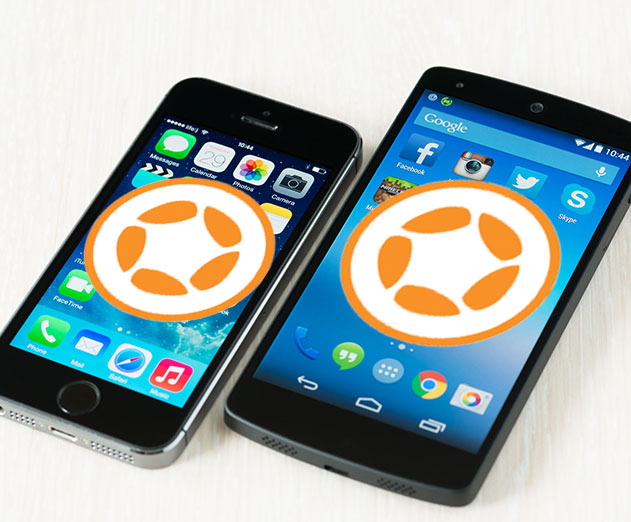 Corona goes free today including enterprise version
Thursday, June 22, 2017 by Richard Harris

Corona Labs​, the creators of a cross-platform app development platform, has announced that the Corona framework will become completely free for app developers starting today. Until now, the Corona development platform existed in two versions: a free core product named Corona SDK and an additional paid option named Corona Enterprise. The Enterprise version allowed...
---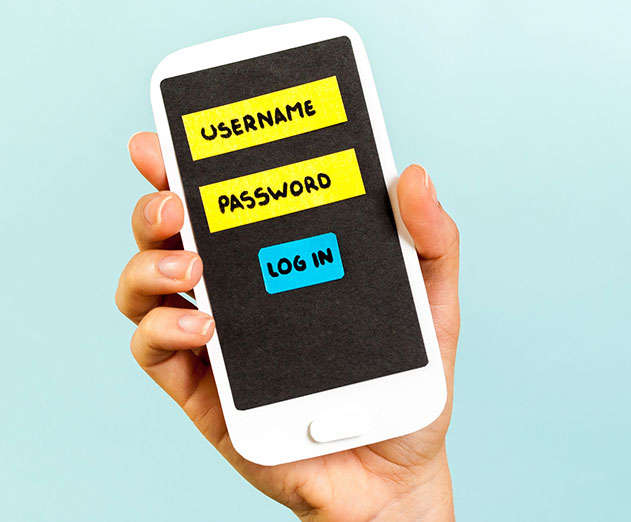 VASCO launches overlay detection in DIGIPASS
Thursday, June 22, 2017 by Michael Haynes

VASCO Data Security International, Inc., a provider of identity, security and business productivity solutions, has announced its ability to help organizations detect and mitigate mobile application overlay attacks through added functionality in the DIGIPASS for Apps Runtime Application Self-Protection (RASP) module.Overlay attacks are increasingly being deployed to stea...
---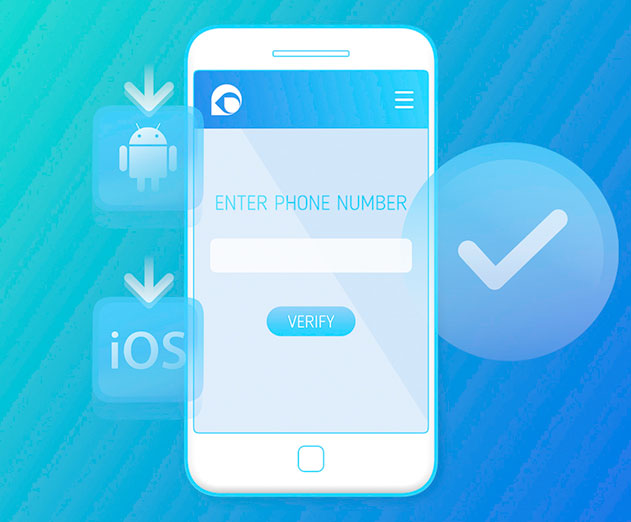 App Verify SDK gets update for new iOS capabilities
Wednesday, June 21, 2017 by Richard Harris

TeleSign, an end-to-end communications platform as a service (CPaaS), has announced new iOS capabilities for its mobile app verification service, App Verify. App Verify for iOS is a lightweight software development kit (SDK) that enables mobile app developers to streamline the onboarding account verification process to assist with increasing conversions and providing id...
---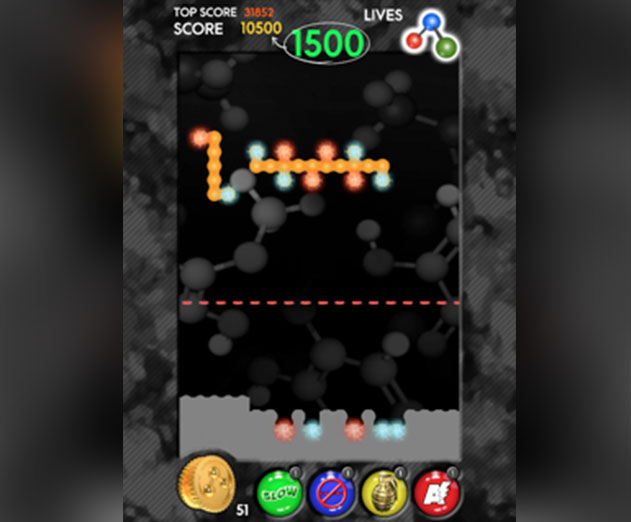 BioBlox2D game helps you learn protein docking
Wednesday, June 21, 2017 by Christian Hargrave

BioBlox2D is a new free mobile computer game inspired by tackling one of the hardest problems in biological science - how molecules fit together.BioBlox2D is the result of a collaboration between researchers at Imperial College London and Goldsmiths, University of London. It turns the science of how proteins fit together (or 'dock') with smaller molecules, such as medic...
---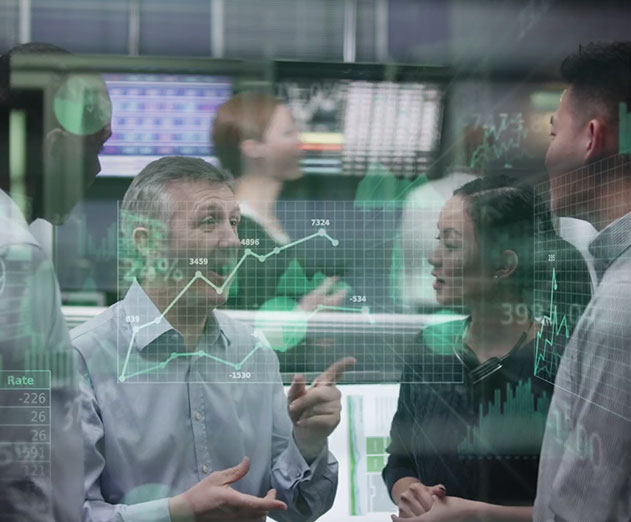 MongoDB delivers financial data up to 250x faster says IHS Markit
Wednesday, June 21, 2017 by Richard Harris

The data delivery service is powered by a complex infrastructure originally built on a relational database. Growing data volumes and new requirements mandated a faster and more scalable solution. For many customers, the value of data is directly related to its timeliness so even the slightest delay risks placing them at a competitive disadvantage. To improve the custome...
---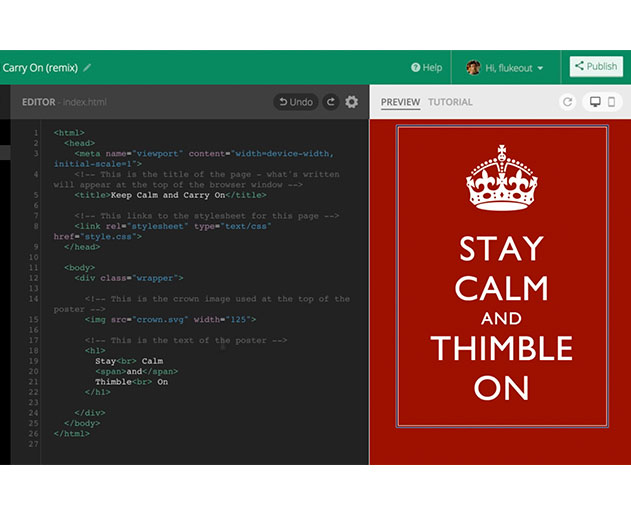 Mozilla updated Thimble but there is more to the story
Wednesday, June 21, 2017 by Richard Harris

Mozilla's best-known open source project is likely the Firefox browser. But ask a computer science teacher or budding coder what Mozilla project they hold most dear, and you may receive a different answer: Thimble.Thimble is Mozilla's free, educational code editor for teaching and learning HTML, CSS and JavaScript. It's a highly visual and interactive tool: Every new ta...
---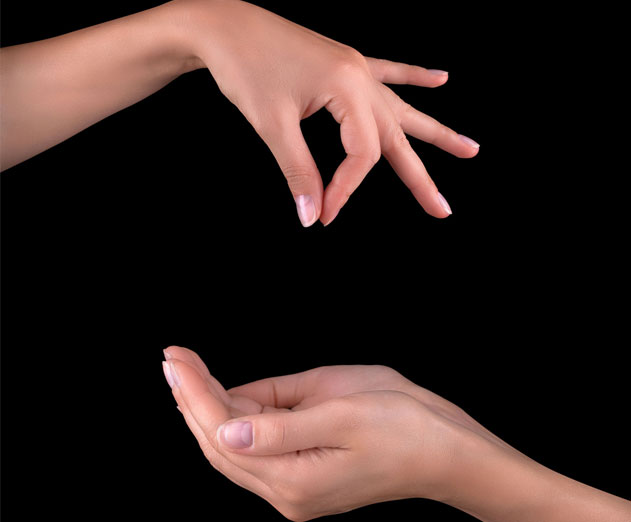 Invisible payments inside mobile apps problem
Monday, June 19, 2017 by Richard Harris

Have you ever wondered how Uber automatically charges you for your ride without making you pull out your credit card or sign a receipt? "Invisible payments" like these are a growing trend and aside from ride sharing, the technology is now being implemented by companies with Amazon and major restaurant chains. For brands, invisible payments enhance the consumer experienc...
---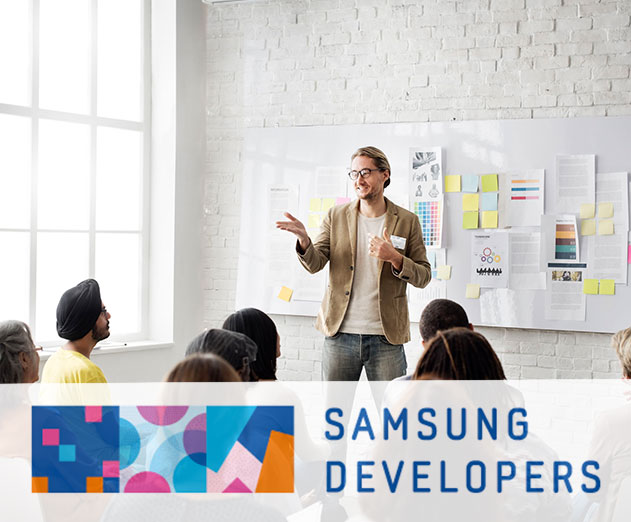 Samsung hosts first DeX developer workshop in New York
Friday, June 16, 2017 by Richard Harris

Samsung will host a free professional developer workshop for Samsung DeX, its new solution that lets you connect the Galaxy S8/S8+ to a monitor, mouse and keyboard and create a rich desktop experience.In this day-long workshop, enterprise application developers will learn how to optimize their existing applications for the features that DeX offers, including giving user...
---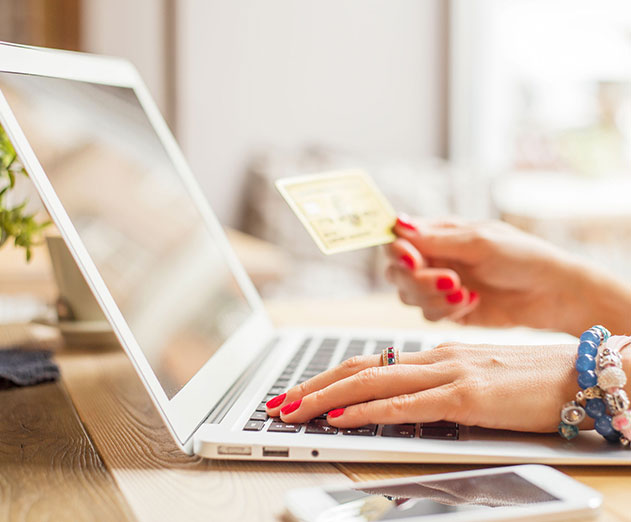 WealthIntel and TAS Group sign letter of intent to develop W$T
Thursday, June 15, 2017 by Michael Haynes

WealthIntel and TAS Group announced their execution of a Letter of Intent to join in the development of W$T's payment platform and TAS becoming strategic partner of W$T in card solutions and payment systems.TAS, through its subsidiary in the United States, plans to develop and assist WealthIntel in the implementation of its Intelligent System Method of Payment Finance a...
---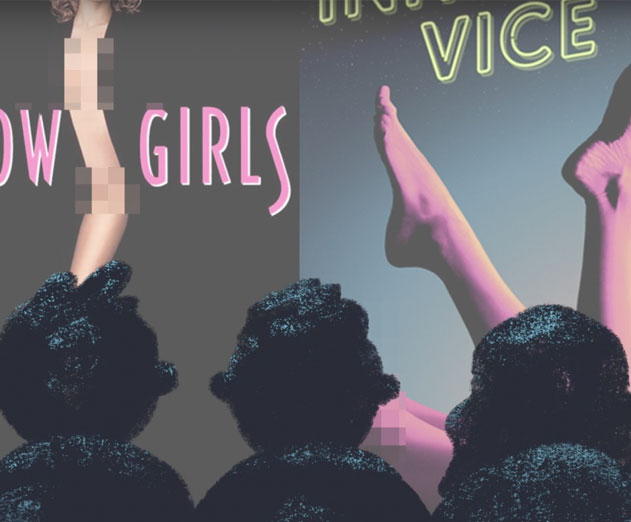 VidAngel is now open for business after intense legal battles
Thursday, June 15, 2017 by Richard Harris

VidAngel, an entertainment platform that lets their users to filter language, nudity, violence, and other content from movies and TV shows, is engaged in a high-profile legal battle with Disney, Warner Bros., 20th Century Fox, and Lucasfilm. These Hollywood studios have taken legal action in an effort to remove the 2005 Family Movie Act and prevent VidAngel from allowin...
---
Reward videos for mobile ads payoff the best says Tapjoy
Thursday, June 15, 2017 by Richard Harris

Consumers want their apps free and their ads rewarded. A new study by Tapjoy, a mobile advertising platform, found that mobile gamers in the US prefer opt-in, rewarded advertisements over mandatory ads such as pre-roll videos by a 4-to-1 margin. The study also found that videos are far and away consumers' favorite type of rewarded ads on mobile - preferred by at l...
---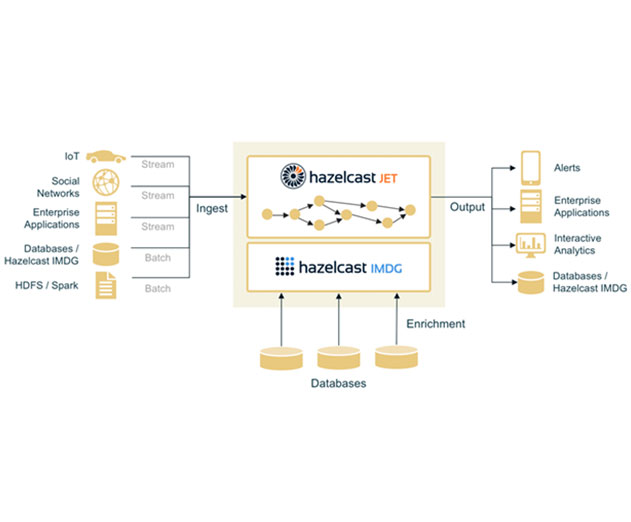 Hazelcast updates its Jet distributed processing engine
Wednesday, June 14, 2017 by Michael Haynes

Hazelcast, an open source in-memory data grid (IMDG), has announced the 0.4 release of Hazelcast Jet - an application-embeddable, distributed processing engine for big data stream and batch. Major new functionality in Jet 0.4 includes event-time processing with tumbling, sliding and session windowing. Using these new capabilities, users benefit from a feature-rich strea...
---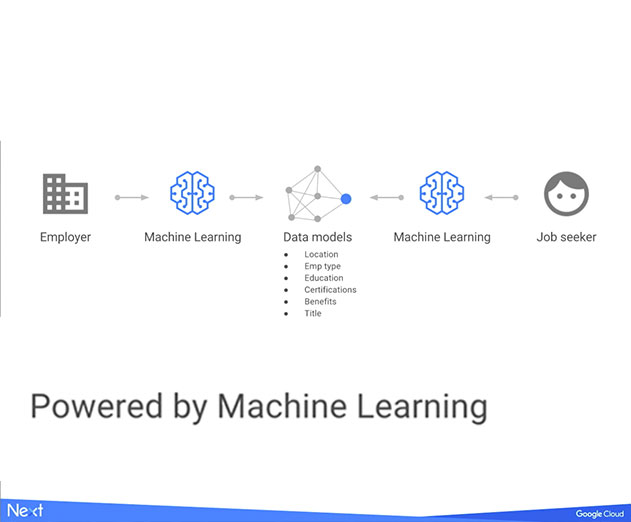 Endpoint Systems is utilizing the new Google Jobs API
Wednesday, June 14, 2017 by Christian Hargrave

Endpoint Systems, a systems integrator and developer of service and API software solutions, has announced it will offer services to help companies migrate and integrate their systems with Google's recently unveiled Jobs API platform. Google announced in May that it will be launching a job search engine in the U.S. that will leverage their existing technologies to offer ...
---
Personal Financial Wellness API announced at Digital Banking Summit
Wednesday, June 14, 2017 by Michael Haynes

Life and technology are becoming inseparable, with services like Amazon Alexa providing on-demand insights and forward-looking advice through the data we willingly provide to them. When it comes to leveraging that data to guide consumers in achieving financial balance and wellness, however, this type of simple, digital personalized guidance is lacking. This is surprisin...
---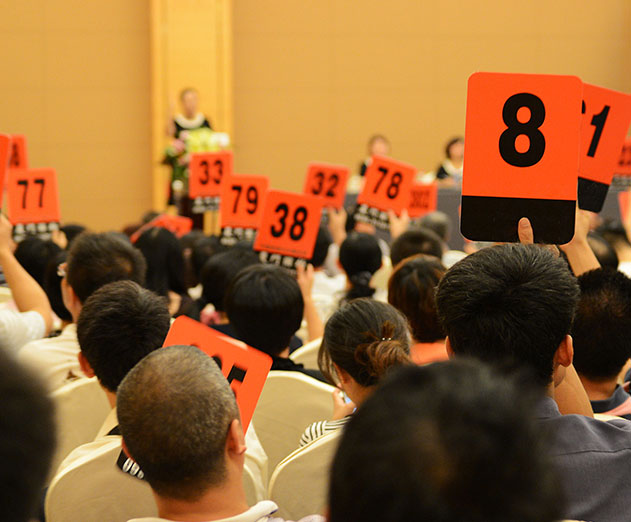 New ad exchange auction platform from Appodeal launches
Wednesday, June 14, 2017 by Richard Harris

Appodeal​, an ad mediation platform for mobile developers, is entering programmatic market and launching its own ad exchange - AppodealX. The new product allows Appodeal to work with DSPs (demand side platforms) directly and provide app developers with premium advertisements offered by more than 100 ad demand sources. The ad exchange is a platform which buys and s...
---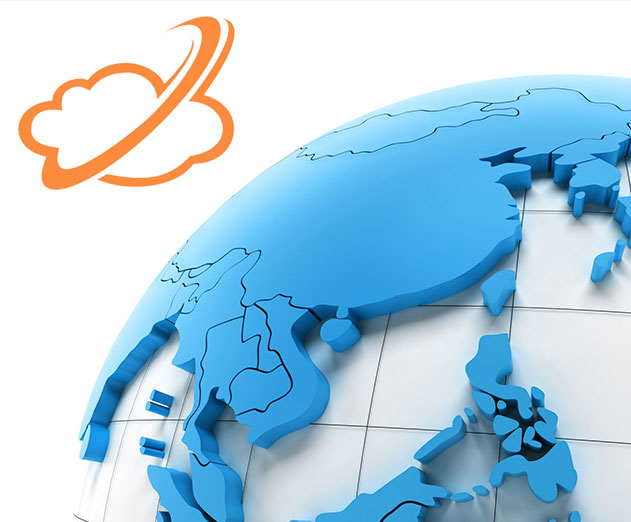 PacketZoom expands its offerings to SEA
Wednesday, June 14, 2017 by Richard Harris

Slow app speeds are a major problem for Southeast Asia, where a recent Digitimes report found that 3G/4G mobile broadband Internet access was expected to reach just 60% in Southeast Asia in 2017, compared to 81% for the United States and more than 90% for countries such as Japan and South Korea. PacketZoom's own Mobile Observatory report also found a high number of netw...
---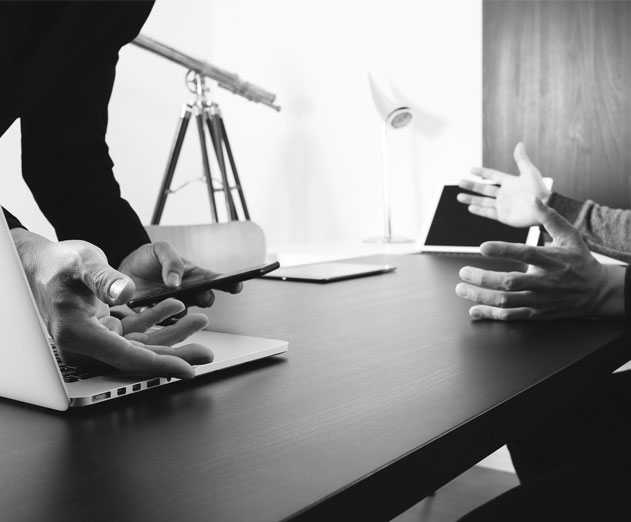 Adopting DevOps should be a top priority for you right now
Wednesday, June 14, 2017 by Richard Harris

As DevOps becomes more mainstream, there has been a rush for companies to implement it and agile workflows. DevOps as a buzzword isn't going away anytime soon, but are companies truly "doing DevOps" to the best of their ability? Sacha Labourey, founder and CEO of CloudBees, a hub of enterprise Jenkins and DevOps, discusses the difference between companies claiming to do...
---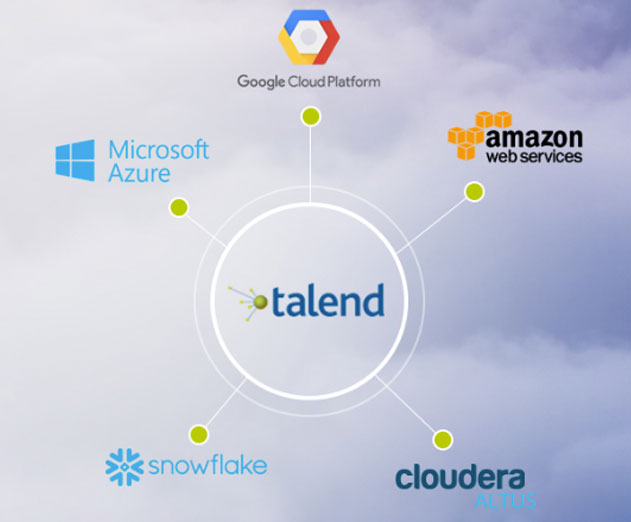 New Talend Summer 2017 update boasts new offerings
Tuesday, June 13, 2017 by Richard Harris

Talend, a cloud and big data integration solutions provider, unveiled a new version of its Data Fabric platform that is optimized to manage cloud and multi-cloud enterprise IT environments. Talend Summer '17 helps manage information across many popular cloud platforms, enabling customers to integrate, cleanse and analyze data to gain a competitive edge.As businesses con...
---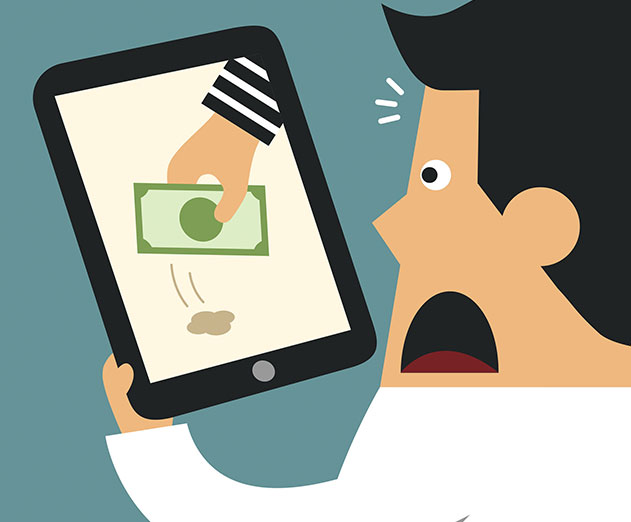 The mobile ad fraud pandemic and what developers should know
Tuesday, June 13, 2017 by Galia Reichenstein

Mobile ad fraud is a big concern in the mobile space. Unfortunately, we have seen this before in ad tech - players looking to make a quick buck by following revenue via monetizing it in an illegal way. Mobile ad fraud has created a dark ripple in the space, resulting in a lot of mistrust. The challenge is that fraud is widespread, and fraudsters are getting more and mor...
---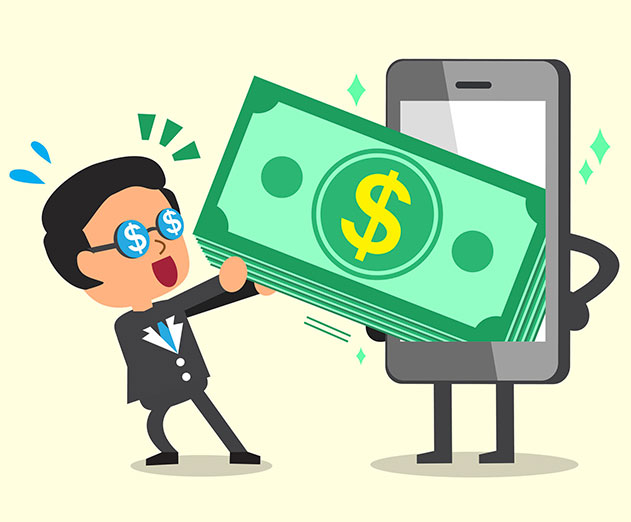 Why brands will pay top dollar for your in-app inventory
Thursday, June 08, 2017 by Dan Laughlin

Ad fraud is expected to cost brands over $16 billion this year. The industry is on edge, and brand safety is a top concern. This is especially true after Fortune 500 advertisers discovered their ads appearing next to inappropriate content on Google's Youtube.The industry has been working on solutions to curb ad fraud and increase brand safety, and yet the problem grows ...
---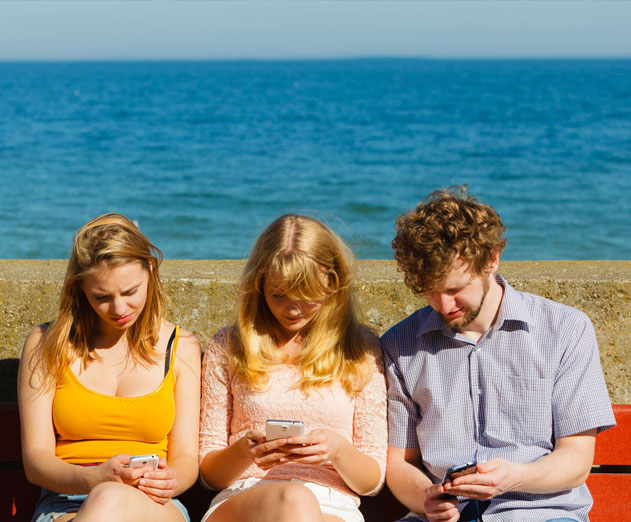 Weather apps have the highest mobile ad eCPM finds new report
Thursday, June 08, 2017 by Richard Harris

A new Q1 2017 report from Smaato was just released. Titled the "Global Trends in Mobile Advertising Report", data was analyzed from 300 billion mobile ad impressions served on its exchange each month and found that mobile ad space is more valuable than ever before as global eCPMs grew almost 50 percent year-over-year.Fueled by explosive growth in the Asia-Pacific ...
---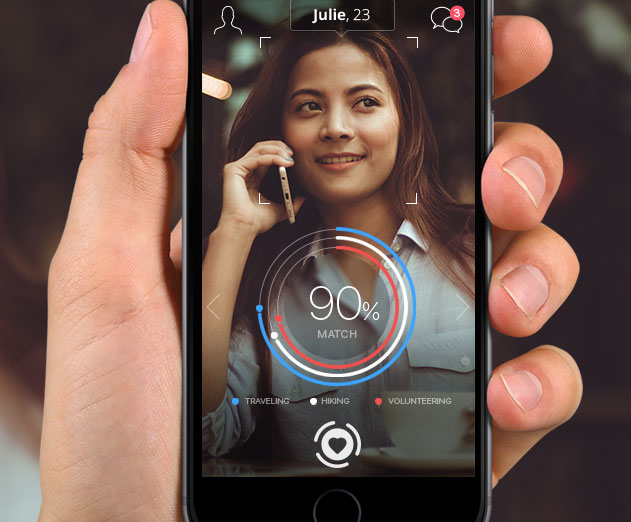 Augmented Reality dating coming soon
Thursday, June 08, 2017 by Christian Hargrave

Artha Holding, LLC announced that it will release the first Augmented Reality dating app, FlirtAR, in the Fall of 2017. In development since March 2017, FlirtAR promises to change the future of digital matchmaking forever.According to Renan Godinho, founder of FlirtAR, "FlirtAR will use facial recognition, geolocation, and augmented reality to show user dating profiles ...
---
Enterprise threat dubbed HospitalGown infests thousands of apps
Tuesday, June 06, 2017 by Richard Harris

Appthority, an enterprise mobile threat protection company, published research on a newly discovered backend data exposure vulnerability, dubbed HospitalGown, that highlights the connection between mobile apps and insecure backend databases containing enterprise data. Appthority documented more than 1,000 apps with this vulnerability, and researched in detail 39 applica...
---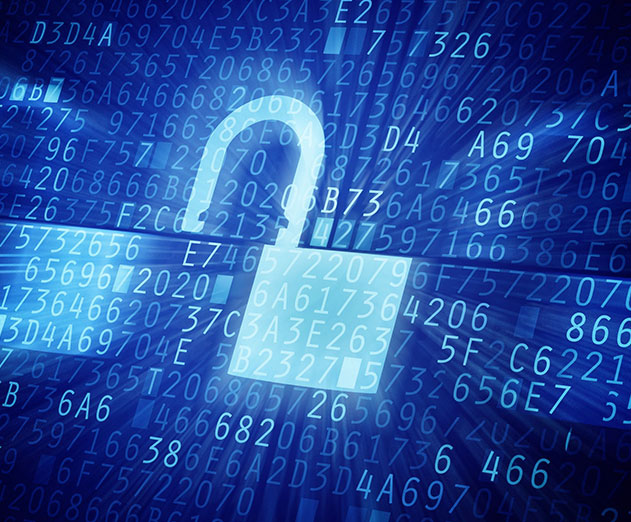 Many fintech DevOps are not enforcing security
Tuesday, June 06, 2017 by Christian Hargrave

Venafi has announced the results of a study on the cryptographic security practices of DevOps teams in the financial services industry. Cryptographic security risks are amplified in DevOps settings, where compromises in development or test environments can spread to production systems and applications. This is a particular issue for financial services organizations, whi...
---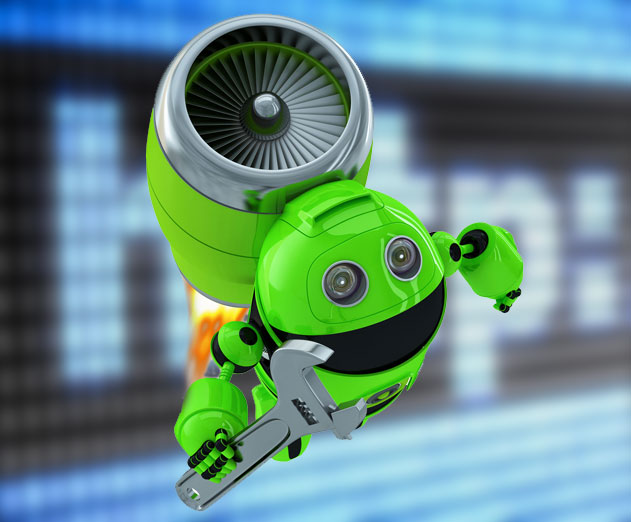 How to choose an Android HTTP Library
Monday, June 05, 2017 by Leanid Vovk

Today almost every Android app uses HTTP/HTTPS requests as the main transport for transferring data. Even if you're not using HTTP directly, you may be using multiple SDKs that rely on HTTP for networking, such as analytics, crash reporting and ads. So it's fair to say that HTTP is the ubiquitous, and perhaps even obvious, choice for data transfers. But choosing HTTP in...
---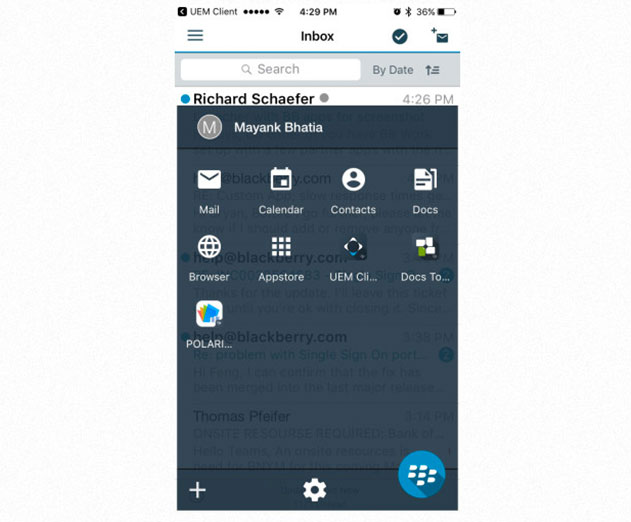 The BlackBerry Dynamics Launcher makes enterprise mobility relevant
Monday, June 05, 2017 by Richard Harris

Appdome, a cloud hub for mobile app integration, has announced the expansion of its automated service for BlackBerry Dynamics to include the BlackBerry Dynamics Launcher. The launcher offers a secure mobile desktop as an overlay to mobile apps, making business apps and tasks easily accessible and actionable in one place. Appdome now allows enterprise users - developers ...
---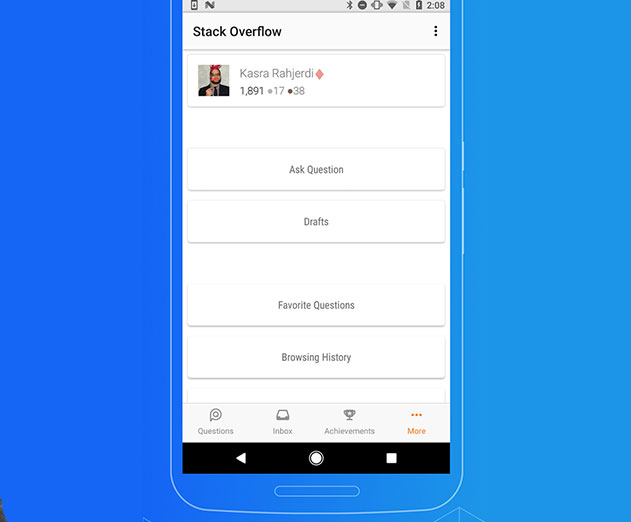 A talk with Stack Overflow about their new app
Friday, June 02, 2017 by Richard Harris

Stack Overflow has recently released their new app to the mobile markets, allowing developers everywhere to seek the coding answers that they desire in an all new and stylish way. If you're anything like me, Stack Overflow is a necessity when it comes to troubleshooting and debugging any code language for any platform. Their website sports a robust community of knowledg...
---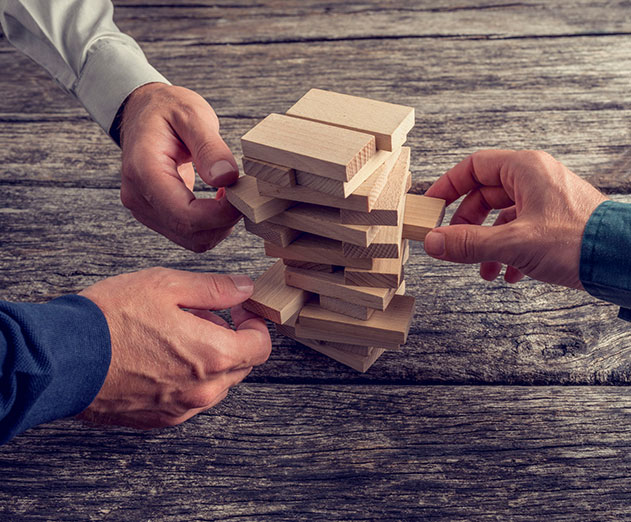 The power of community in DevOps
Thursday, June 01, 2017 by Richard Harris

We interviewed Jason Hand, a DevOps evangelist for for VictorOps, to learn about how much the community surrounding a technology can be either a supreme advantage over your competitors or the hindrance that will bring your project to a screeching halt. Collaboration can be a double edged sword and requires a constant effort on all fronts to prove successful. Like a cog ...
---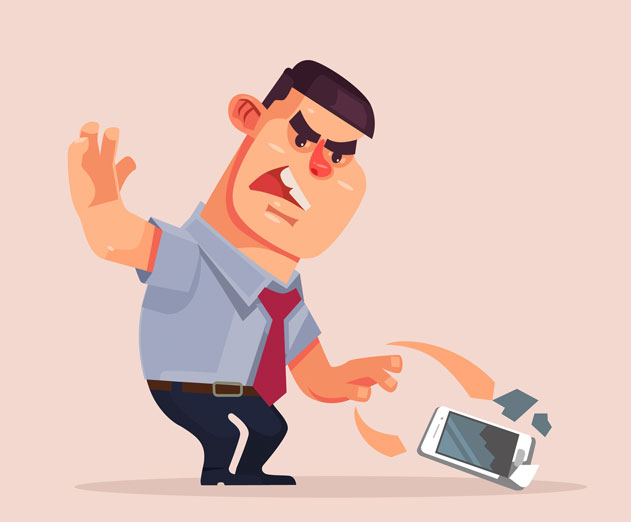 Almost all users abandon apps with bugs and glitches
Wednesday, May 31, 2017 by Michael Haynes

88% of app users abandon apps due to finding bugs and glitches. This, according to a recent survey conducted by QualiTest Group, the world's second largest pure play QA and independent software testing company. The survey also revealed that: - Nearly 8 in every 10 users notice glitches and bugs in the apps that they use.- Over 50% of users indicated that they would aban...
---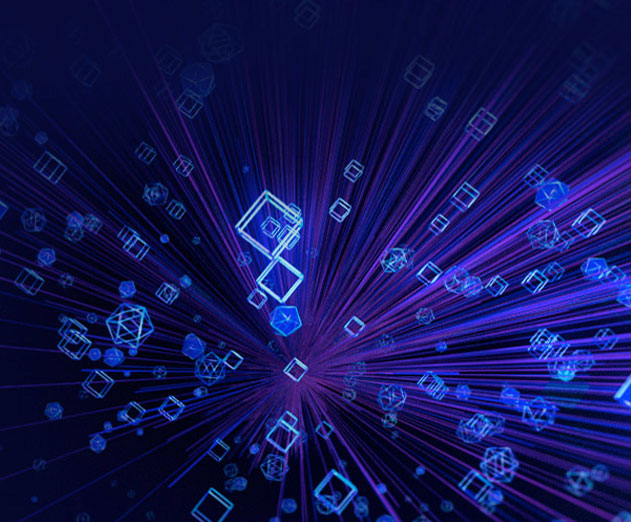 New enterprise cloud platform analyzes unstructured data
Tuesday, May 30, 2017 by Richard Harris

A new version of ABBYY FlexiCapture has been released. The scalable and universal enterprise capture platform enables organizations to automatically classify, extract, validate and direct business critical data from incoming customer communications and operational processes - such as customer requests, queries and transactions. Utilizing a range of automated machine lea...
---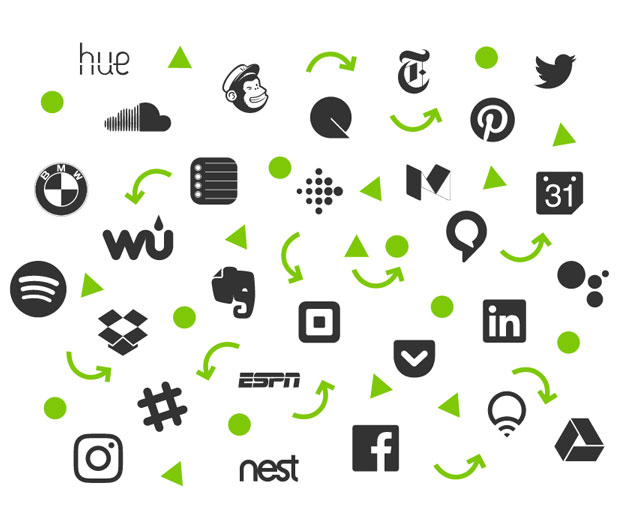 IFTTT releases platform for developers to build and publish applets
Monday, May 29, 2017 by Richard Harris

IFTTT is opening its platform to thousands of individual developers. The new Maker tier will allow anyone who signs up to build and publish Applets by using the tools they unveiled for its partners in November 2016. Makers can build with more than 430 service APIs that are currently on the platform.Before this launch, any user could build new Applets that worked with tw...
---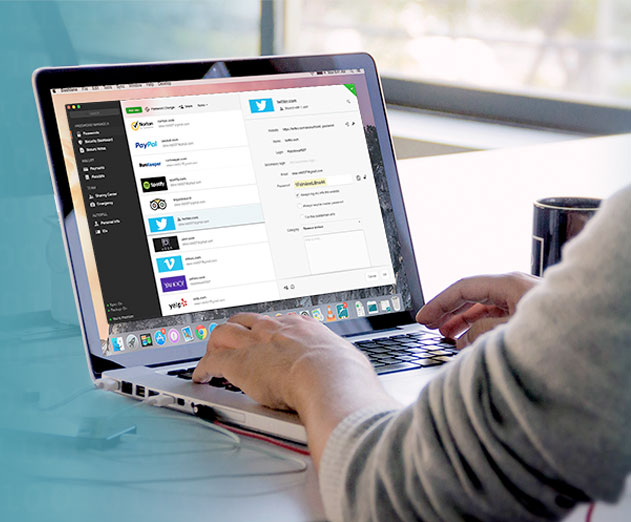 Dashlane to utilize Android's new support for password managers
Monday, May 29, 2017 by Christian Hargrave

Google announced native support for password managers in Android O and an early preview of Autofill with Google, which in the absence of a password manager, allows the user to use information from Chrome Sync and Google Payments to autofill apps. By offering basic functionality out-of-the-box and making it much easier for users to adopt and use a password management app...
---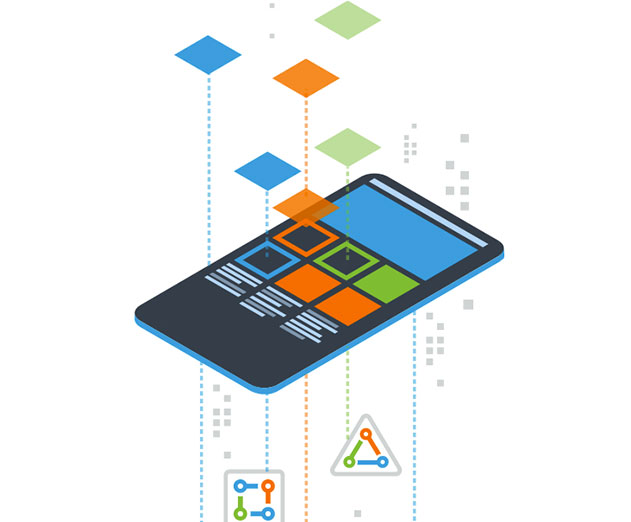 Diebold Nixdorf and Kony form strategic partnership
Friday, May 26, 2017 by Christian Hargrave

Diebold Nixdorf, provider of connected commerce, announced a strategic partnership with Kony, Inc., an enterprise mobility and application company, to offer white label mobile application solutions for financial institutions and retailers. The next generation mobile application suite - DN Mobile - will enable a unified and highly personalized experience by leveraging cr...
---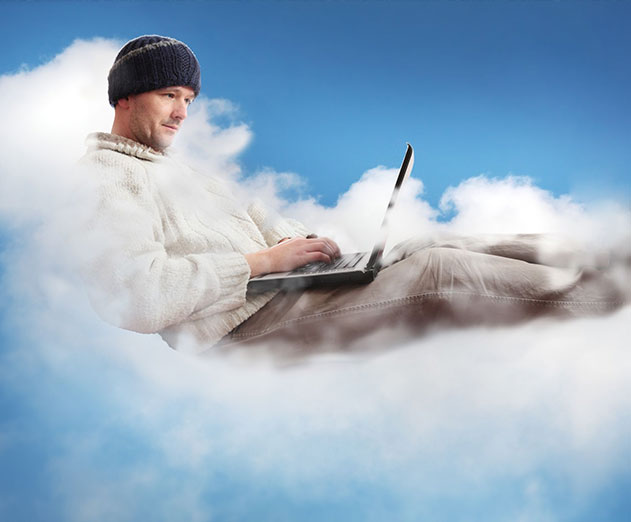 The cloud is changing under our nose according to Packet
Tuesday, May 23, 2017 by Richard Harris

We recently sat down with Zac Smith, CEO of Packet to talk about the challenges with existing cloud and infrastructure solutions for the modern app developer. As new and emerging technologies and consumer experiences including IoT, virtual/augmented reality, mobile gaming, drones, and autonomous cars become more common, developers building apps to power these things wil...
---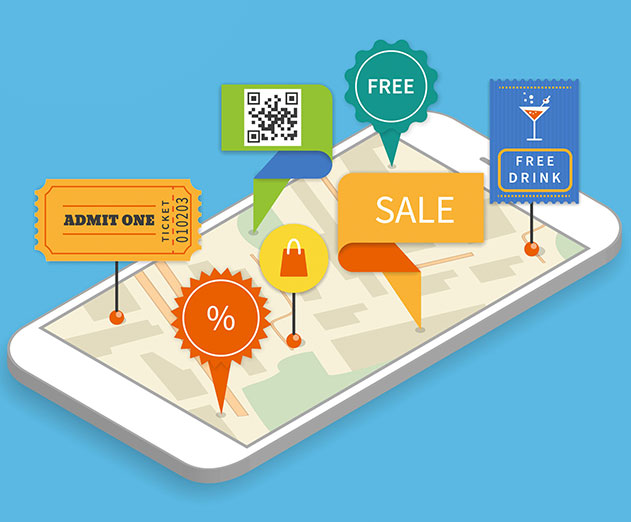 AOL says you need to diversify your ad strategy
Monday, May 22, 2017 by Patrick McCormack

For mobile developers with scale, performance-based advertising has been a massive revenue opportunity. Performance pricing now accounts for 65 percent of all ad revenue achieved in digital, including desktop and mobile. Advertisers and marketers understand the obvious benefits of cost per install (CPI) campaigns, for example, which comprises more than 25 percent of tod...
---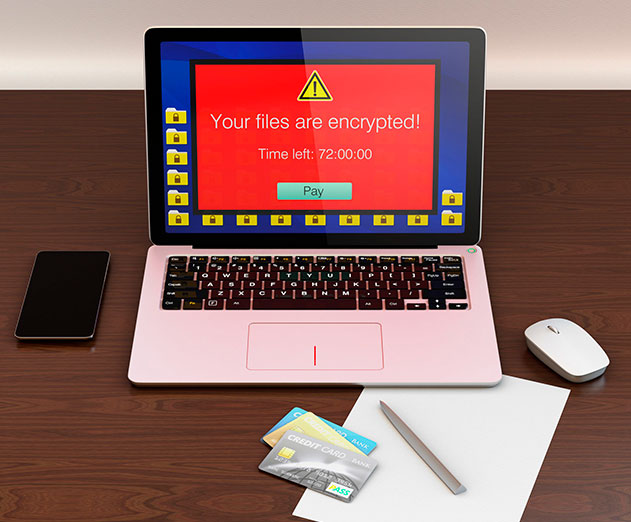 Protect against Wannacry with help from this free course
Friday, May 19, 2017 by Michael Haynes

Alison has released a new course to teach people about the recent WannaCry global virus threat.The "WannaCry" computer virus infected thousands of computers worldwide this past weekend. (May 12th 2017). A "Trojan Horse" virus, it maliciously gains access to computer systems, locking down and making inaccessible to you and others your private information and data, then r...
---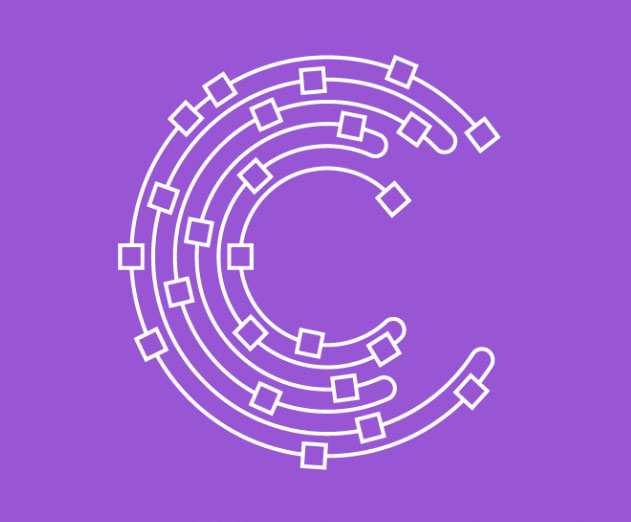 IBM launches Blockchain Founder Accelerator
Friday, May 19, 2017 by Richard Harris

IBM has announced the IBM Blockchain Founder Accelerator to help enterprises and enterprise developers take blockchain networks into production faster. The accelerator is the first program available that provides expertise and support across the technology, legal and business considerations of establishing new blockchain networks. Enterprises can join to gain exclusive ...
---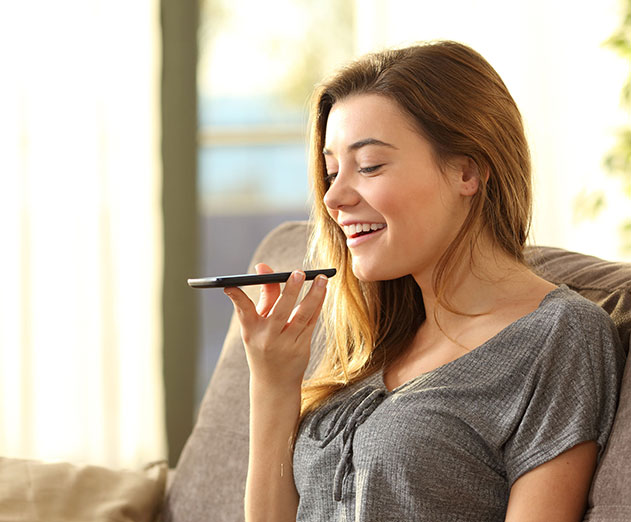 Why you should add voice and intelligence to your apps
Friday, May 19, 2017 by Richard Harris

SoundHound Inc. is a voice-enabled AI and conversational intelligence provider that has turned sound (voice, music, and more) into understanding and actionable meaning, enabling humans to interact with the things around them in the same way we interact with each other: by speaking naturally to mobile phones, cars, TVs, music speakers, and every other part of the emergin...
---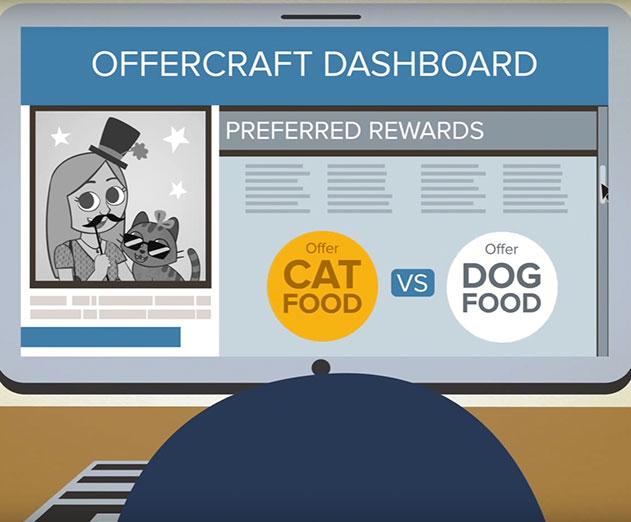 OfferCraft expands AI and Gamification efforts into Asia
Thursday, May 18, 2017 by Michael Haynes

OfferCraft, a software company that uses artificial intelligence and gamification to better target advertising, is expanding into Asia. Their executives will be doing presentations at the Global Gaming Expo Asia (G2E) from May 16 to 18 at the Venetian Macao Resort Hotel at Stand 961."We're thrilled about our Asia debut," said OfferCraft CEO Aron Ezra. "Our software make...
---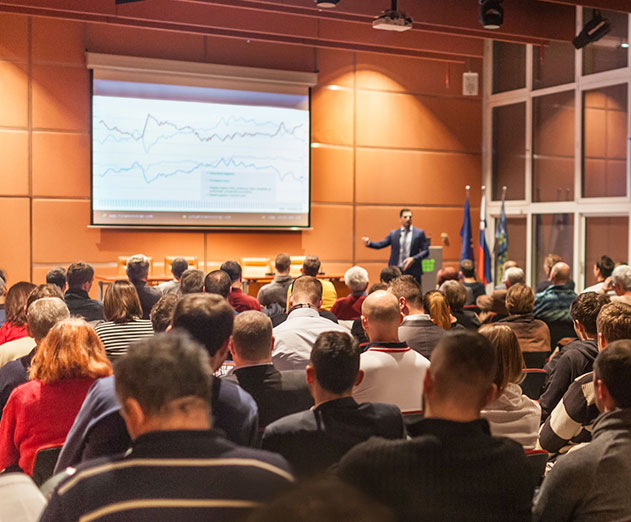 Renesas to demonstrate IoT Sandbox at IoT World 2017
Thursday, May 18, 2017 by Christian Hargrave

Renesas Electronics America Inc., a supplier of semiconductor solutions, announced that they has expanded their IoT Sandbox to shorten the prototyping process for Internet of Things (IoT) design and to simplify the path to production for small- to large-sized companies developing IoT solutions.In collaboration with Bug Labs, Medium One, and Seeed Studio, Renesas has bro...
---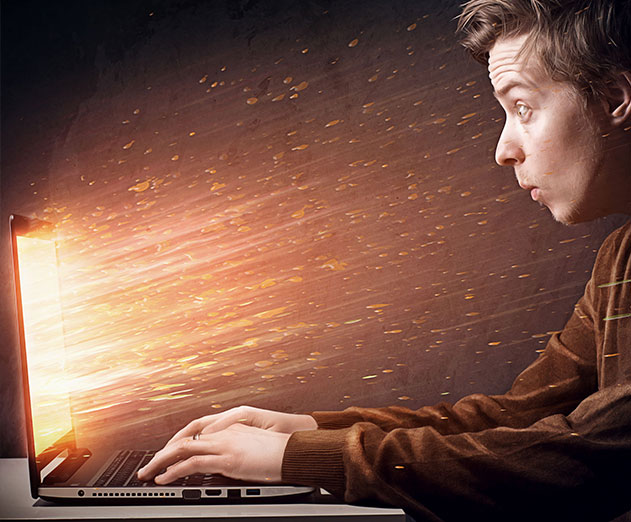 How app developers are failing in user engagement
Thursday, May 18, 2017 by Paul Brody

Editors note: Paul Brody is the Chief Product Officer at CleverTapIn the app world, do or die comes down to how well you engage your users, and if abysmal click-throughs and open rates are any indication, most apps aren't doing that very well. But it's not the fault of the product developers, nor is it an issue with the marketing department. It's how the two work, or to...
---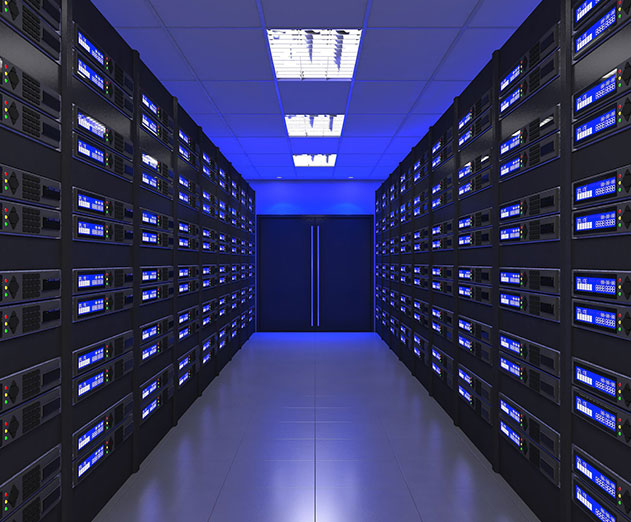 IBM POWER and Nutanix Software bringing new workloads to hyperconverged deployments
Wednesday, May 17, 2017 by Michael Haynes

In the technology landscape, processing real-time information is necessary but not sufficient. Being able to react in real-time used to give enterprises a competitive advantage, but this approach no longer guarantees happy customers. The value has now migrated to the ability to rapidly gather large amounts of data, quickly crunch and predict what's likely to happen next...
---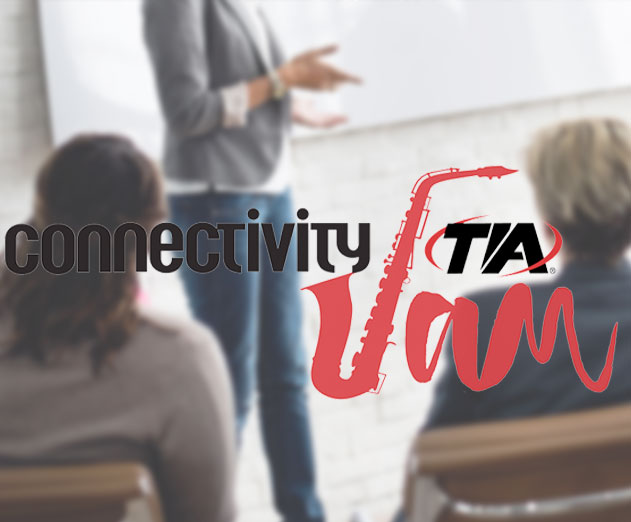 IoT training for sensor-based IoT solutions
Wednesday, May 17, 2017 by Michael Haynes

Telit, an Internet of Things (IoT) solutions company, has announced it is sponsoring an IoT workshop that will teach participants the fundamentals needed to help them configure, launch and maintain an IoT solution. This hands-on, interactive workshop is an extension of the Telecommunications Industry Association's (TIA) Connectivity Jam and takes place June 8, 2017 in D...
---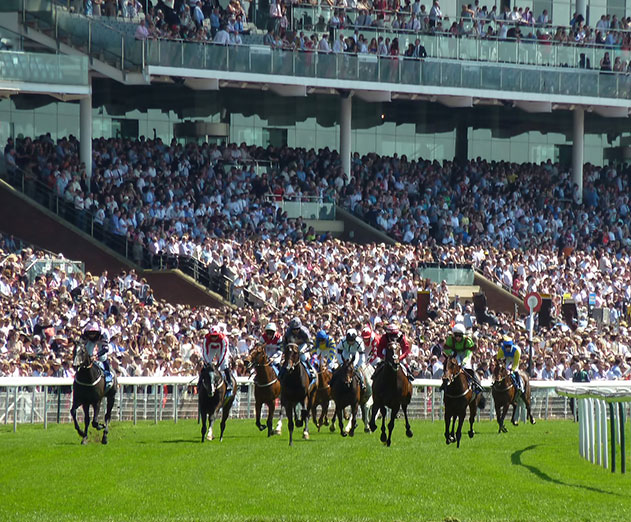 Place your bets with some of these betting apps from the UK
Tuesday, May 16, 2017 by Michael Haynes

A fully regulated and well-organized betting landscape in the UK has allowed betting operators to flourish and make important steps forward towards keeping up with the advancing mobile technology. One particular way which stands as the most prominent example and testament to UK sport betting dominance in recent years is via fully-fledged betting apps or mobile sites. UK...
---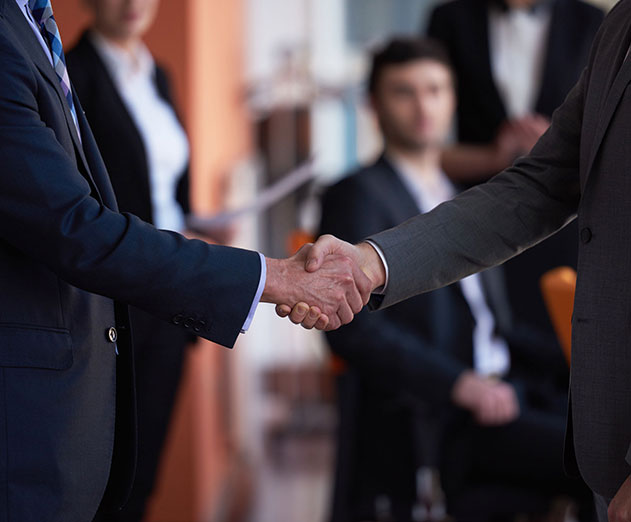 Accellion and PacketZoom form a development partnership
Tuesday, May 16, 2017 by Christian Hargrave

As enterprise content continues to increase in size, spurred in part by the emergence of richer content types including high resolution images and video, a growing mobile workforce will place demands on file sharing applications to deliver content quickly. Documents, spreadsheets, presentations, images, videos and other file formats can range from several megabytes to g...
---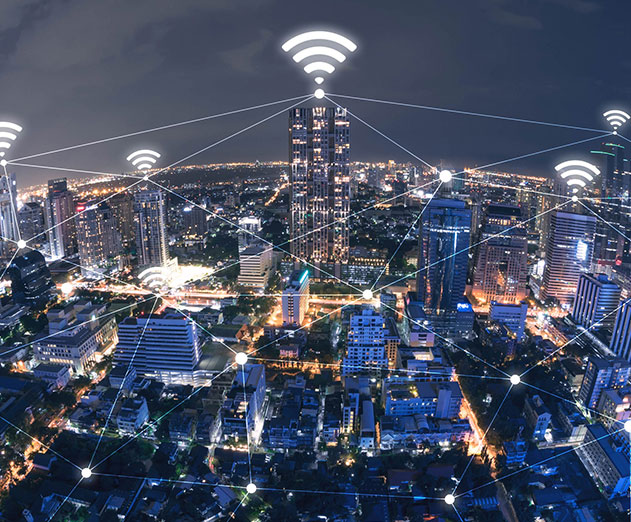 Wifi vs Bluetooth vs BLE, choosing the right IoT tech
Tuesday, May 16, 2017 by Yuri Brigance

Internet-of-Things (IoT) devices are increasing in popularity and availability - think Amazon Alexa, smart thermostats & light bulbs, Internet-connected garage door openers, GoPro cameras, and so on. One thing these products have in common is that they communicate wirelessly with either a mobile device, the Internet, or both. As these devices become smarter and gene...
---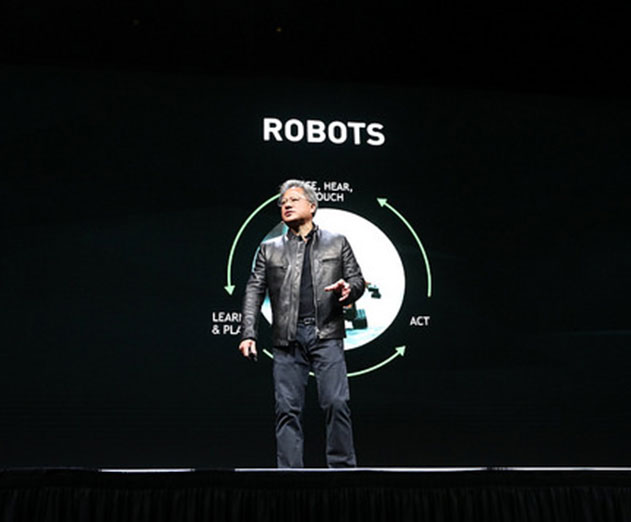 Everything you need to know about GPU Technology Conference
Friday, May 12, 2017 by Richard Harris

Everyone is having a great time this year at NVIDIA's GPU Technology Conference, so if you don't make it this year, there is always next year. The major topic this year that has stood out from the rest has to be Artificial Intelligence. As the cutting edge of AI technology gets closer to making better faster smarter mechanical beings, computer processing speeds too must...
---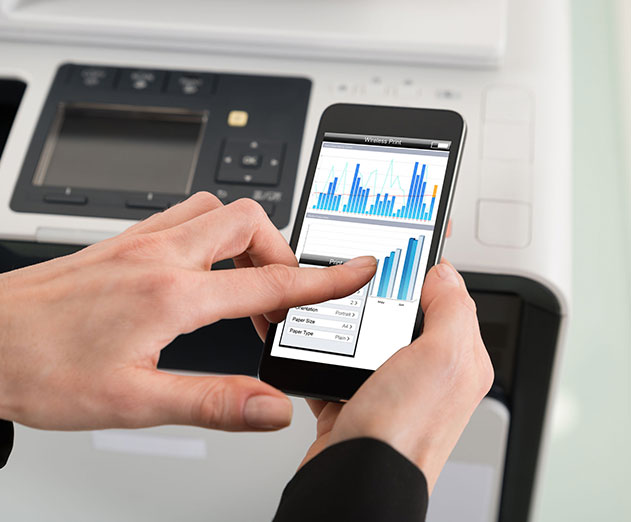 Demand for mobile print solutions are on the rise
Thursday, May 11, 2017 by Christoph Schell

Understanding the opportunity for mobile printing in the workplace first requires rejecting the notion that the enterprise has abandoned much of its need for printing and paper records. Digital forms and workflows may be reducing the amount of paperwork, yet many organizations still rely on hard-copy contracts, government forms and reports to support business processes ...
---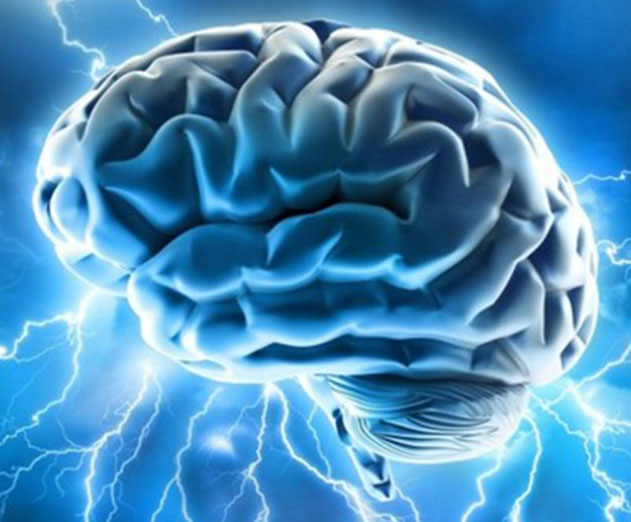 NVIDIA's Deep Learning Institute to expand its educational offerings
Wednesday, May 10, 2017 by Christian Hargrave

To meet surging demand for expertise in the field of AI, NVIDIA announced that it plans to train 100,000 developers this year - a tenfold increase over 2016 - through the Deep Learning Institute.Analyst firm IDC estimates that 80 percent of all applications will have an AI component by 2020. The NVIDIA Deep Learning Institute provides developers, data scientists and res...
---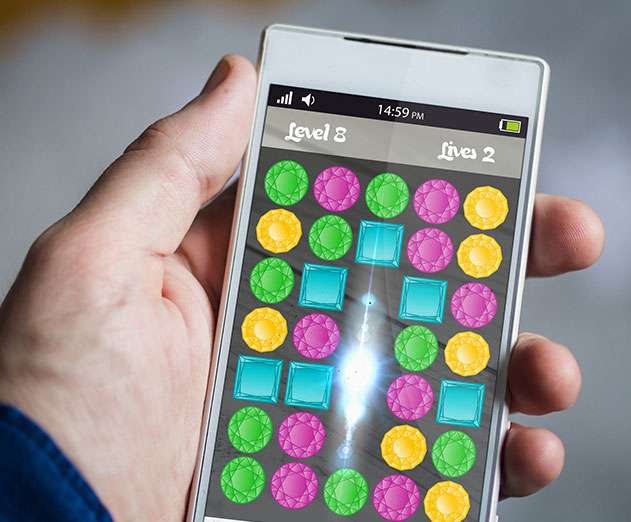 AppOnboard raises $4M in a seed round
Wednesday, May 10, 2017 by Michael Haynes

The app economy is larger than ever - mobile revenues grew 40 percent in 2016 with app developers grossing $37 billion, excluding any advertising revenue. Roughly half of that goes back in the ecosystem for User Acquisition (UA) - or paying for downloads.AppOnboard Inc, mobile app demo maker, has raised $4M from Troy Capital Partners, London Venture Partners ("LVP) and ...
---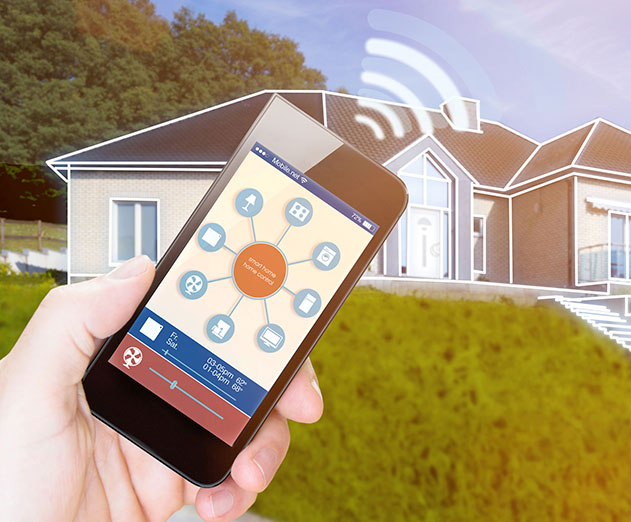 The smart home effect on IIoT facilities
Wednesday, May 10, 2017 by Saar Yoskovitz

The backbone of many science fiction plots just a few short years ago - smart machines, homes and cities - are now all around us thanks to the Internet of Things (IoT). Fitbits track and analyze physical attributes from stairs climbed to quality of sleep. By simply saying "Alexa," Amazon Echo can deliver you with today's weather forecast or play your favorite music as y...
---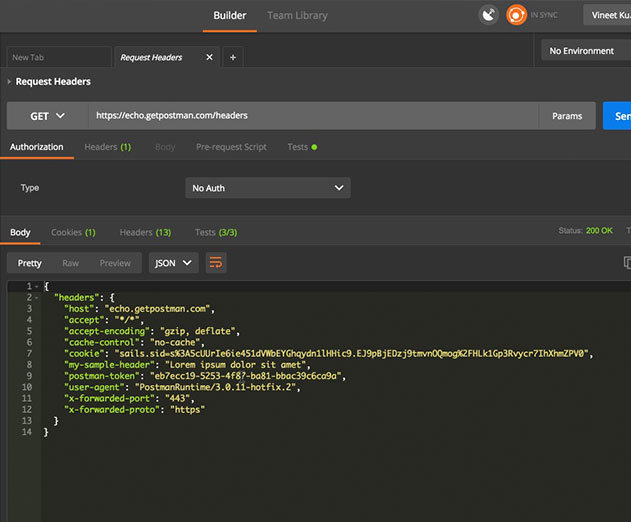 Developer keyboard shortcuts that increase productivity in Postman
Tuesday, May 09, 2017 by Christian Hargrave

Editor's Note: Guest submission by Postman, an API tool developerKeyboard usability is usually high on the priority list for any dev tool. For most developers, it's a more efficient input method, requiring minimum movement and effort compared to a mouse or any other pointing device. It also saves time, and for repetitive / well-frequented tasks, this can bring about a h...
---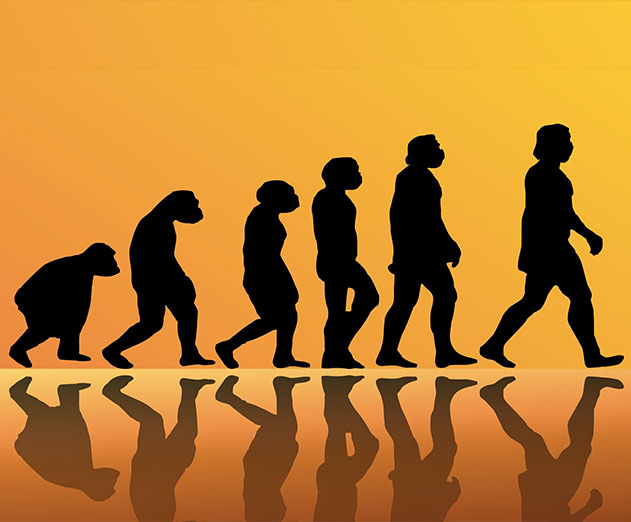 Customer experience is becoming critical and needs revamped
Tuesday, May 09, 2017 by Christian Hargrave

Organizations need to rethink traditional approaches to customer experience management according to a new study sponsored by Axway in partnership with industry analyst firm IDC. The study, The Role of Customer Experience Networks in Delivering Value-Based Digital Transformation, found that despite customer experience being the top digital initiative for organizations, 6...
---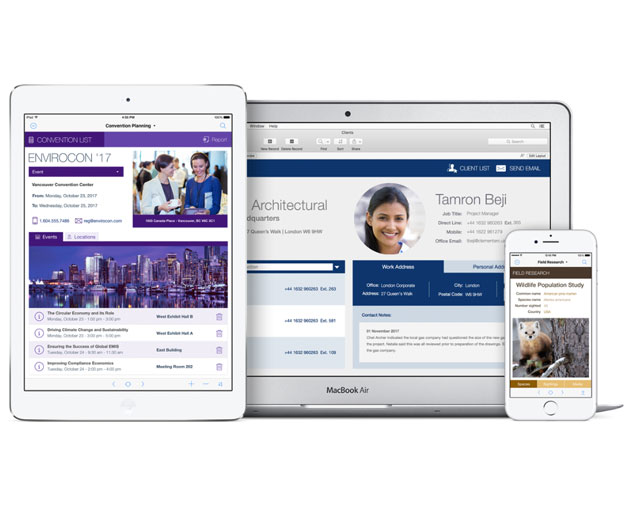 FileMaker updates to version 16 and packs a punch
Tuesday, May 09, 2017 by Richard Harris

FileMaker, Inc. announced the release of the FileMaker 16 Platform, the latest version of its custom app platform. Their platform includes everything needed to create, share, and run custom apps for business teams. This simplifies and accelerates the design and delivery of custom apps for mobile, cloud and on-premises deployments. The FileMaker 16 Platform packs powerfu...
---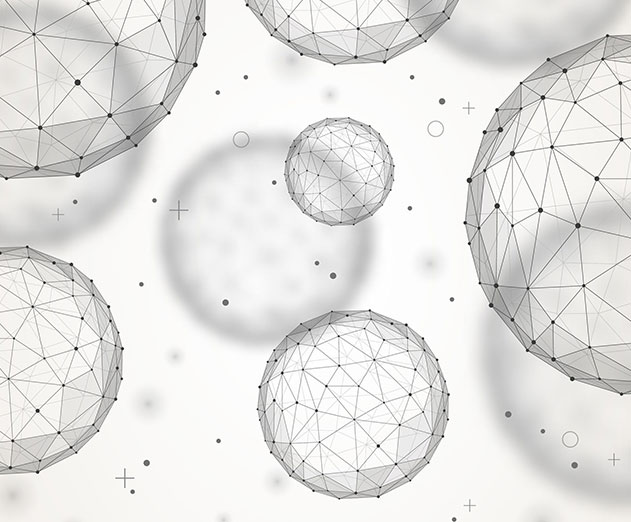 MapD tech open sources their Core Database
Tuesday, May 09, 2017 by Richard Harris

MapD Technologies, a GPU-powered analytics company, has released their Core database to the open source community under the Apache 2 license, seeding a new generation of data applications. By open sourcing the MapD Core database and associated visualization libraries, they are making their analytics platform available to everyone."MapD's decision to open source its Core...
---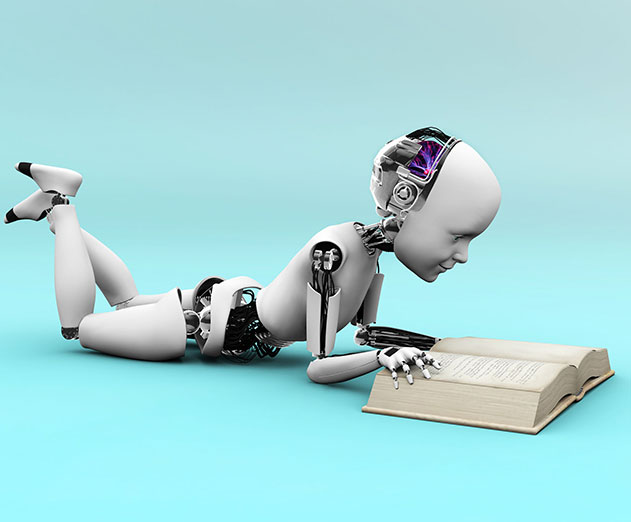 Fuzzy Logix partners up with Kinetica to provide better analytics
Monday, May 08, 2017 by Richard Harris

Fuzzy Logix, Inc., provider of in-database analytics, and Kinetica, provider of a GPU-accelerated database, is announcing a partnership to offer a joint solution that will allow customers of both companies to leverage "high performing advanced analytics with acceleration of 100-500x on 1/10th the hardware over CPU-only based solutions." The joint solution will initially...
---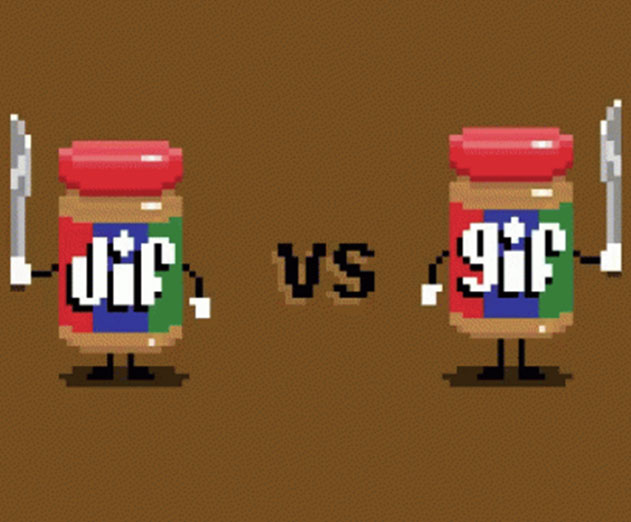 How animated GIFs have evolved into a messaging staple after 30 years
Monday, May 08, 2017 by Richard Harris

As short mobile messages come to dominate our daily communications - with friends, family and coworkers - many find it increasingly difficult to effectively get their point across. Typing everything out is annoying. Emojis no longer cut it. And the tone often gets lost. Tenor is creating a new visual language that solves this problem, empowering people to express their ...
---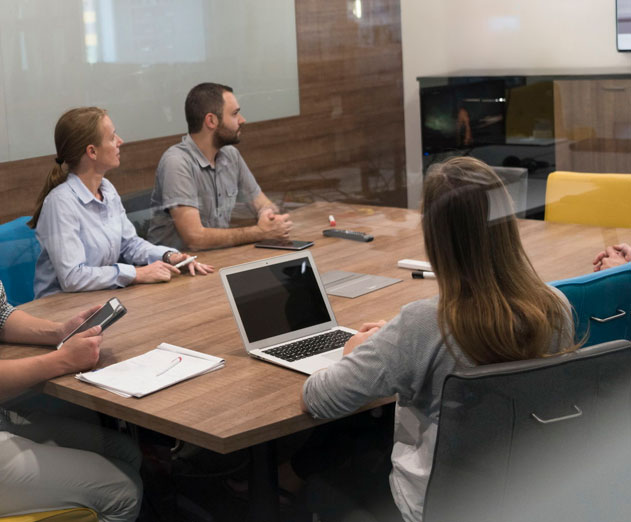 Tools and tips for app developers in the May 2017 issue
Sunday, May 07, 2017 by Richard Harris

Buzz, buzz, buzz - mobile software development marches forward and we've got loads of mobile development tips, advice, and helpful commentary for you in our latest issue. A special thanks goes out to all of the contributing editors, and the leaders who sat with us to give us some great insight on the topics inside.Check out what you'll find inside the May 2017 issue of ...
---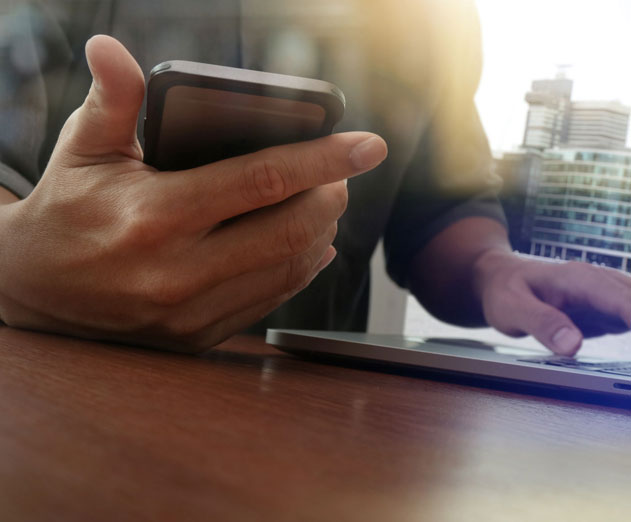 The hottest skills needed in the freelance job market to get hired
Thursday, May 04, 2017 by Michael Haynes

Upwork has released its newest quarterly index of the hottest skills in the U.S. freelance job market. The Upwork Skills Index ranks the site's 20 fastest-growing skills and is part of a quarterly series that sheds light on new and emerging skills freelancers are providing. According to a recent report, nearly half (49%) of hiring managers use freelancers to access skil...
---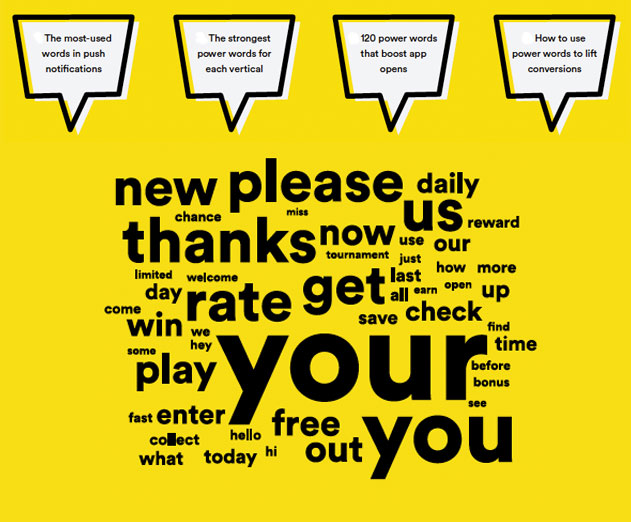 The best words to use in push alerts that boost engagement
Thursday, May 04, 2017 by Richard Harris

With the space constraints and urgency required in a mobile push notification, every word counts. Leanplum has released a new report, "Push Notification Power Words". Based on a text analysis of more than 2.6 billion push notifications, the report identifies highly effective "power words" to help mobile marketers break through the noise and drive better app engagement.I...
---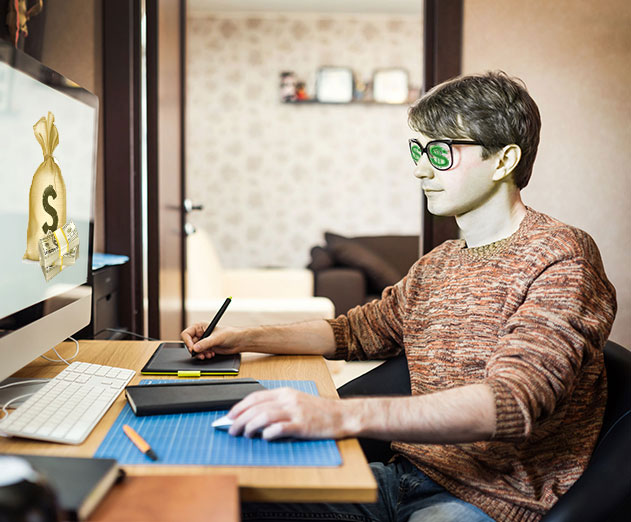 How to earn more revenue from your Android apps
Wednesday, May 03, 2017 by Claudia Dreier-Poepperl

When you hear that Android app revenues are set to top iOS revenue in 2017 and that global app revenue is also set to reach $102 billion by 2020, you can be forgiven for thinking that everyone in the app economy is smiling to the bank. However, according to Vision Mobile, 64 per cent of Android app developers are operating under a 'poverty threshold' of $500 per month i...
---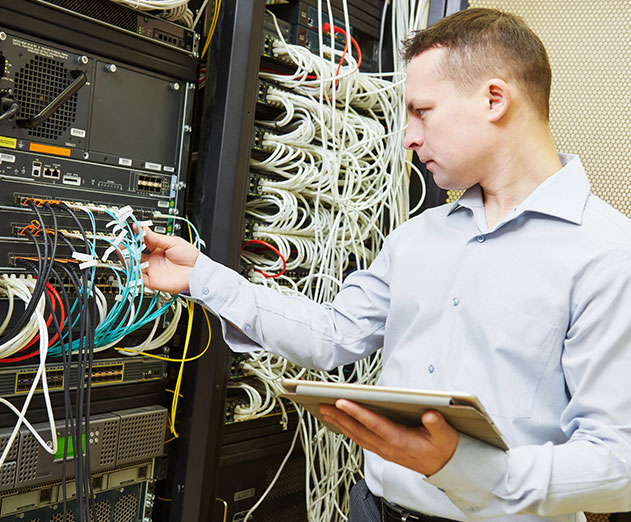 Red Hat and Avi Networks join forces to automate the enterprise app lifecycle
Wednesday, May 03, 2017 by Christian Hargrave

Avi Networks has collaborated with Red Hat to simplify and automate the enterprise application development and deployment lifecycle. Through the collaboration, Avi Networks and Red Hat integrated technologies to give enterprises the combined power of a container application platform, IT automation, software load balancing, and container networking services. With the con...
---
Bringing LEGO minifigures to life using AR and emotion recognition
Wednesday, May 03, 2017 by Richard Harris

Goran Vuksic, an iOS developer for Tattoodo, has made a unique new application that is helping make childhood dreams come alive. The app uses emotional AI and Augmented Reality SDK's that help transform miniature LEGO characters into interactive models. The project responds to a user's facial features by analyzing and projecting the user's current mood onto the LEGO cha...
---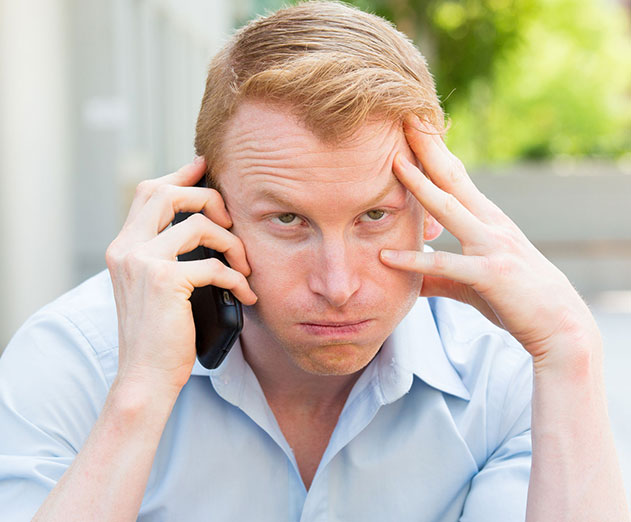 Monetizing apps without alienating users: A chat with Receptiv
Wednesday, May 03, 2017 by Richard Harris

We recently sat down with Receptiv, the company formerly known as MediaBrix, to learn more about how they work with app developers monetize their products. Receptiv is an in-app mobile video ad platform that connects brands to app users to increase ad performance. Founded as MediaBrix in 2011 and named an Adweek Top Mobile Innovator, they are available via both programm...
---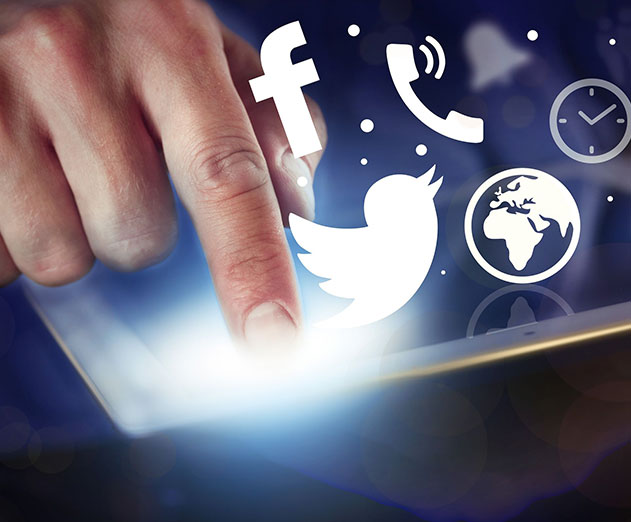 Growing your business with an app
Tuesday, May 02, 2017 by Richard Harris

There are many different tools available for businesses to use to market and promote their products and services. Social media is one of those major platforms, but the passive nature of these websites and platforms doesn't always make them the best way to reach customers. Creating a mobile app for your business allows you to directly engage with your consumer base, but ...
---
An augmented reality game for DJI drone users
Tuesday, May 02, 2017 by Richard Harris

Edgybees just launched a new augmented reality (AR) mobile application that is compatible with DJI drones, including the older Phantom 3, the Phantom 4 and the new Mavic Pro. Developed using DJI's software development kit, the 'Drone Prix' is the first ever AR mobile app created specifically for DJI's aerial platforms, allowing users, especially new drone pilots, to mas...
---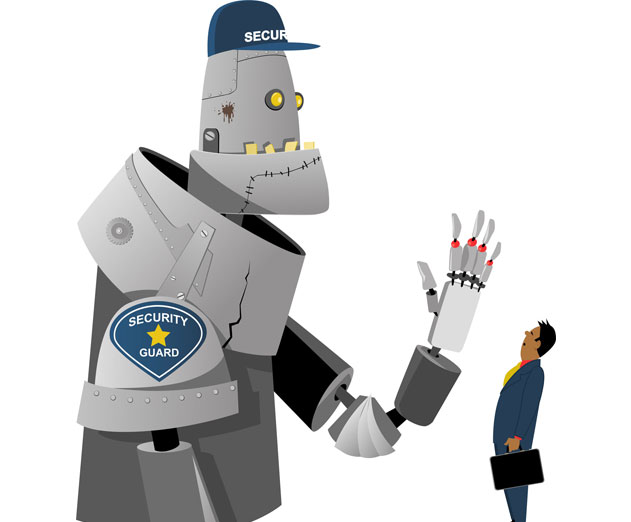 Instart Logic brings Helios AI-Driven security out into the open
Friday, April 28, 2017 by Michael Haynes

In ancient mythology, Helios was the Greek god of the sun streaking across the heavens in a chariot shining much-needed light onto a dark and dangerous world. That's exactly what Instart Logic, is doing with their latest announcement of Helios - "using artificial intelligence to illuminate and solve today's most challenging digital security issues."Web application attac...
---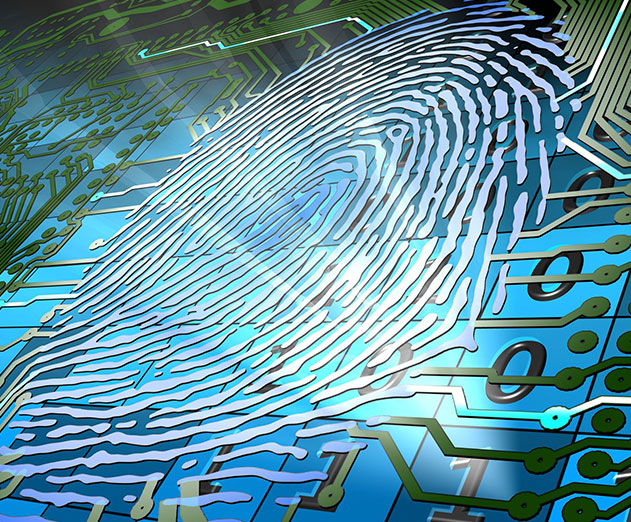 Biometric authentication for your apps from Appdome and BehavioSec
Wednesday, April 26, 2017 by Michael Haynes

Appdome, a cloud service that automates mobile integration by fusing new services to mobile apps, is partnering up with biometric authentication technology company, BehavioSec. Appdome for BehavioSec now enables mobile developers and mobility professionals (such as mobile fraud, IT, or Security groups) to rapidly integrate advanced biometric and behavior based authentic...
---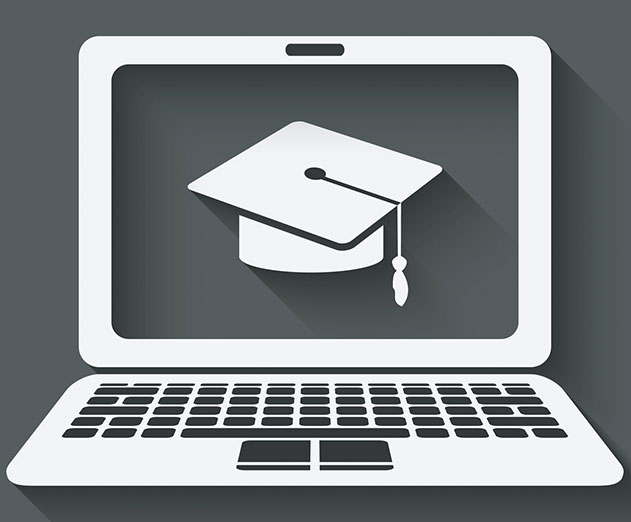 W3Cx celebrates enrollment of over 400k students in their MOOCs
Wednesday, April 26, 2017 by Christian Hargrave

Just two years after launching its first HTML5 course on W3Cx, the World Wide Web Consortium (W3C) has announced that it has exceeded its enrollment goals with nearly 400,000 students from every country participating in its HTML5 and CSS MOOCs (Massive Open Online Courses). W3Cx is the result of a successful partnership with edX, a nonprofit online learning platform, fo...
---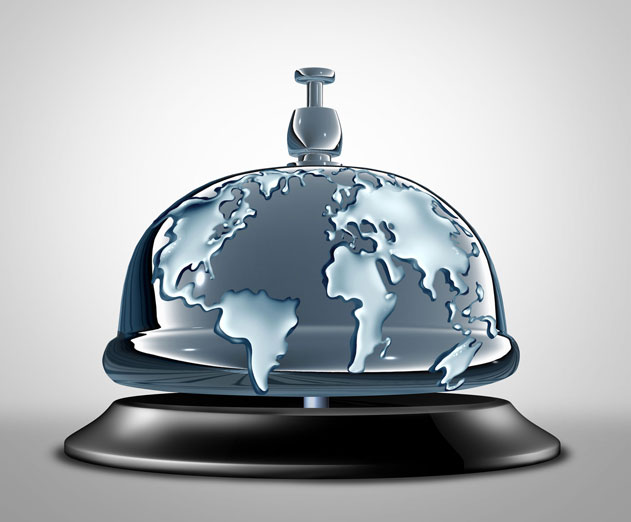 The ABBYY real-time recognition SDK for mobile app support
Wednesday, April 26, 2017 by Richard Harris

In a consumer driven markets, it is all about customer experience. Brands and developers who can deliver a consistently smooth and enjoyable CX have a greater chance to get ahead of the competition. That is why streamlining the input of information is so important - it makes the user's life easier and your app's performance - better. Bruce Orcutt, the vice president of ...
---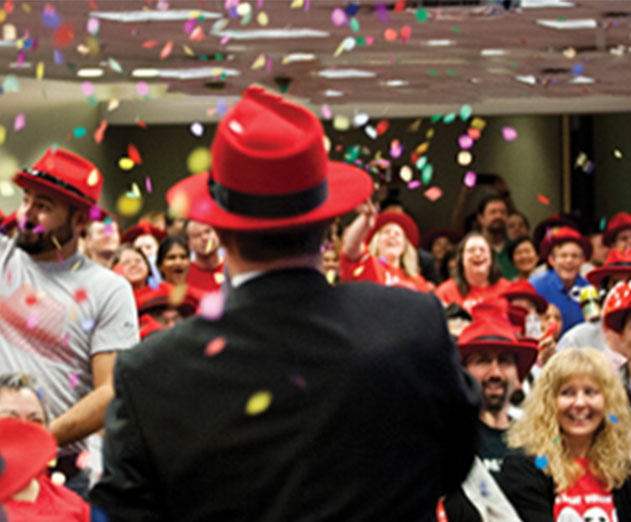 Catching up with Red Hat Mobile to talk about low code in the enterprise
Tuesday, April 25, 2017 by Richard Harris

Low code is a movement that has emerged in the marketplace in recent times, not only for mobile but also for business process management (BPM) and other application development areas. What company can resist the pull of low-cost and relatively fast development times? Especially when it's as simple as a drag and drop gesture away. So it's not surprising that many big nam...
---