History of AI news search results
Developer news items we found relating to History of AI
100 results
---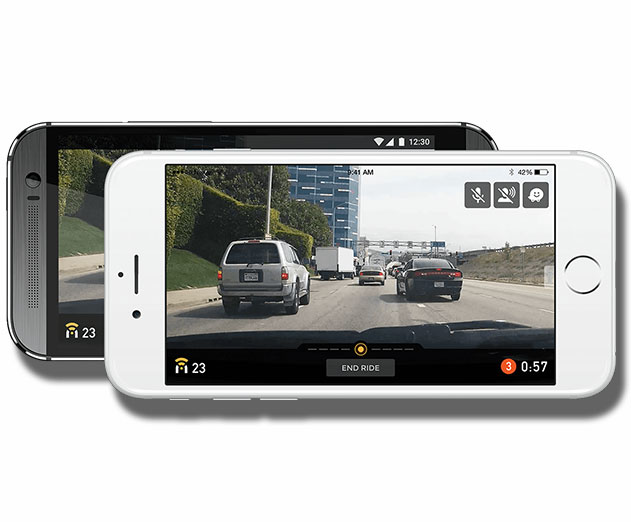 Neural processing engine inside new app provides driver assistance
Tuesday, July 25, 2017 by Richard Harris

Nexar has launched the first driving safety application leveraging the Qualcomm Snapdragon Neural Processing Engine (NPE) SDK. The Nexar app will now be able to provide advanced driver-assistance systems (ADAS), including unprecedented real-time forward-collision warnings and other life-saving features, to hundreds of millions of vehicles whose drivers own Android phone...
---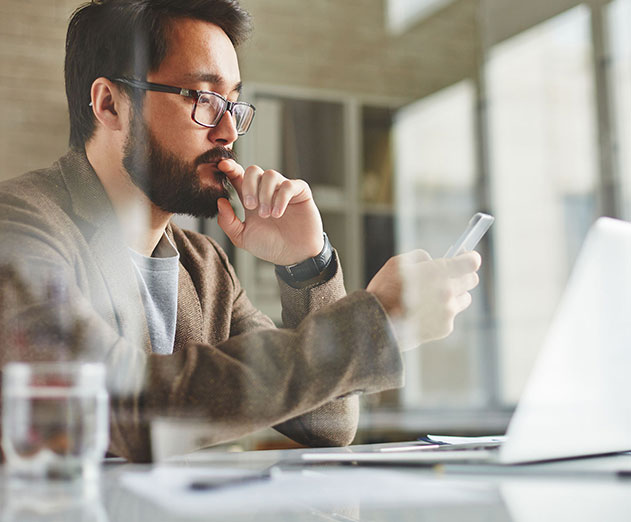 Actiance announces ISV Developer Program
Monday, July 24, 2017 by Richard Harris

Actiance has announced its ISV Developer Program. The new partner program will expand Actiance's compliance and archiving platform, providing customers with more powerful solutions to help them stay compliant with regulatory mandates set by FINRA, SEC, IIROC, FCA, GDPR, and MiFID II, and others, as well as gain valuable insights from the communications data they collect...
---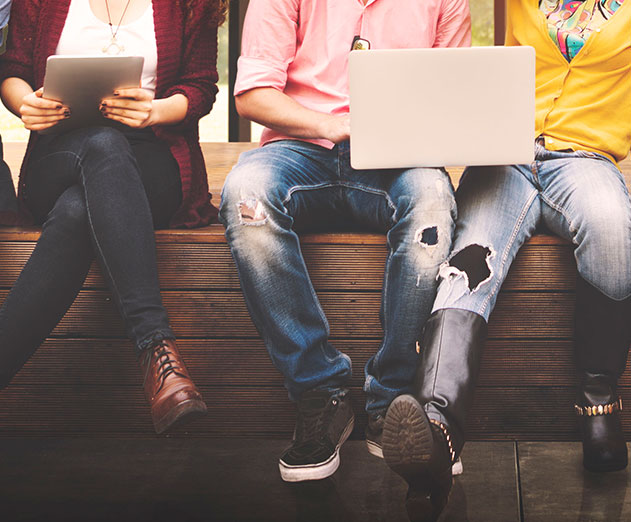 IBM Watson Analytics to improve the student retention rates at SCSU
Friday, July 21, 2017 by Christian Hargrave

Low student retention rates continue to challenge many colleges and universities across the U.S. The National Student Clearinghouse Research Center reported this summer that for all students who started college in the U.S. in the fall of 2015, only 61.1 percent returned to their original school for the fall semester of 2016. Studies show that college freshman who r...
---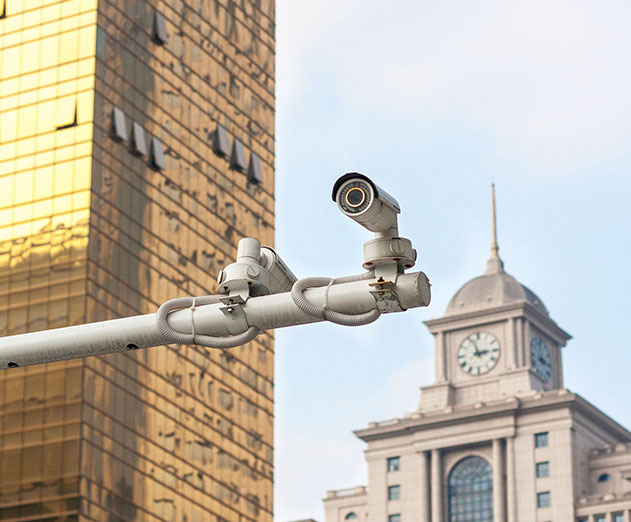 Motorola and AI company Neurala are going to make intelligent cameras
Friday, July 21, 2017 by Christian Hargrave

Motorola Solutions announced that it will work with artificial intelligence (AI) company Neurala to develop intelligent cameras for public safety users. The goal is to enable police officers to more efficiently search for objects or persons of interest, such as missing children and suspects.The companies will work together to integrate Neurala's AI capabilities with Mot...
---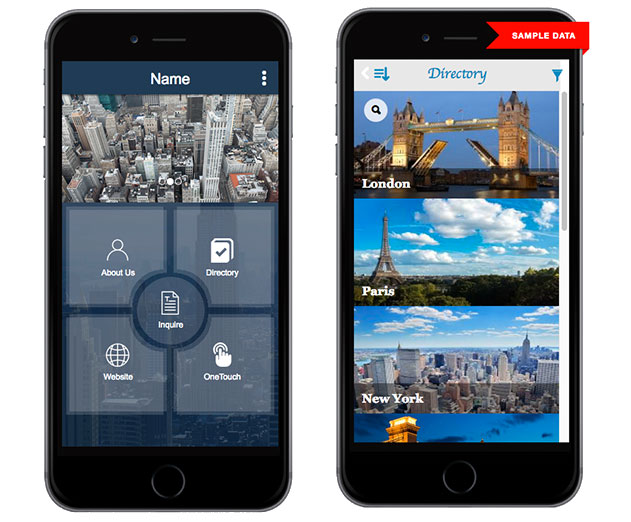 Appy Pie App Sheets feature
Friday, July 21, 2017 by Christian Hargrave

Appy Pie, a cloud-based mobile application builder platform just announced the launch of its App Sheets feature, which allows business owners to link all of their Google Spreadsheets and Forms into an app to modify in real-time. Appy Pie's newest feature allows users to have access to their Google Spreadsheets or Forms directly from the Appy Pie app to instantly add, mo...
---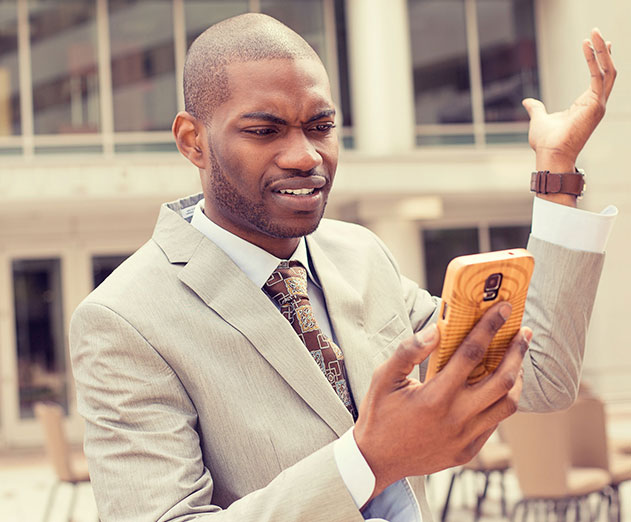 Stop masking your crappy apps
Wednesday, July 19, 2017 by Omed Habib

This may come as a surprise, but the "close door" button in an elevator does absolutely nothing to make the door shut faster. It's purely a psychological ploy to ease the minds of impatient riders. It tricks them into thinking that they're speeding up their ride when in reality it is solely designed to calm their nerves during unwanted seconds spent waiting.Developers h...
---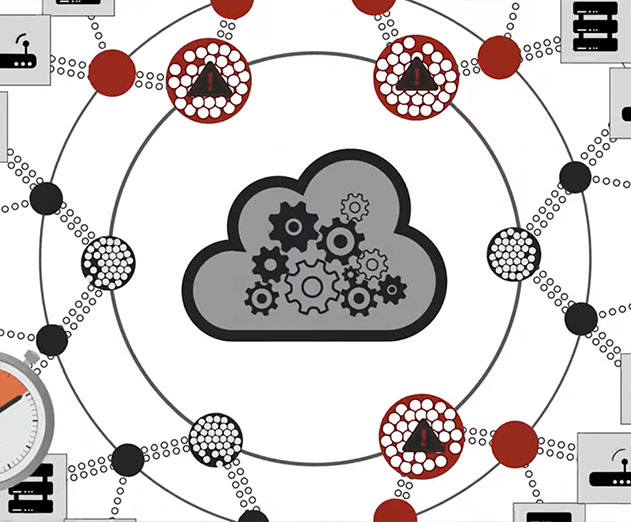 IIoT gets Lightning ML from FogHorn Systems
Monday, July 17, 2017 by Richard Harris

FogHorn Systems has announced the availability of Lightning ML, the newest version of its edge intelligence software platform for the Industrial Internet of Things (IIoT). Lightning ML is an IIoT software platform with integrated machine learning capabilities and universal compatibility across all major IIoT edge systems.Accenture predicts that IIoT can add $14.2 trilli...
---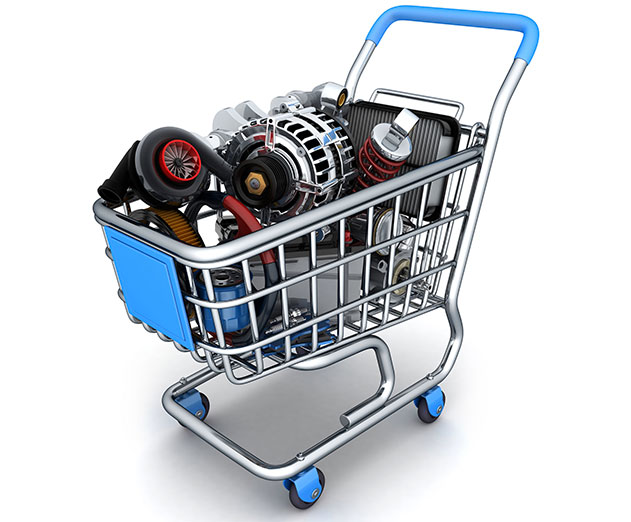 PartCycle uses AI to help buyers find used auto parts
Saturday, July 15, 2017 by Richard Harris

PartCycle Technologies announces "Inventory A.I.", an industry-first innovation developed to clearly communicate part descriptions and provide accurate quality ratings on used auto parts sold through the PartCycle Marketplace.Most used parts sourcing solutions available today only display raw notes made when an automotive recycler enters a part into their inventory mana...
---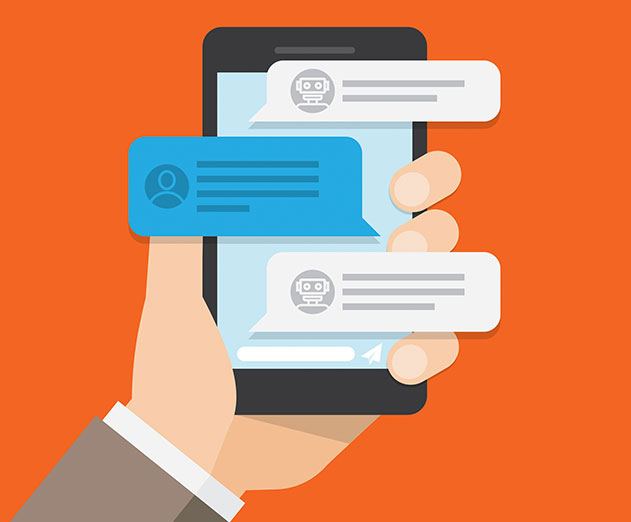 Bottr.me aims to simplify the way we work with personal AI bots
Thursday, July 13, 2017 by Christian Hargrave

Bottr.me, a chat bot creation tool, has received backing from 500 Startups, Purvi Capital, Google MD Rajan Anandan and Abhishek Gupta from TLabs. Launched in private beta earlier this year as a way to create one's very own smart AI based virtual avatar, this startup wants to fundamentally change the way we create and consume information and services online. B...
---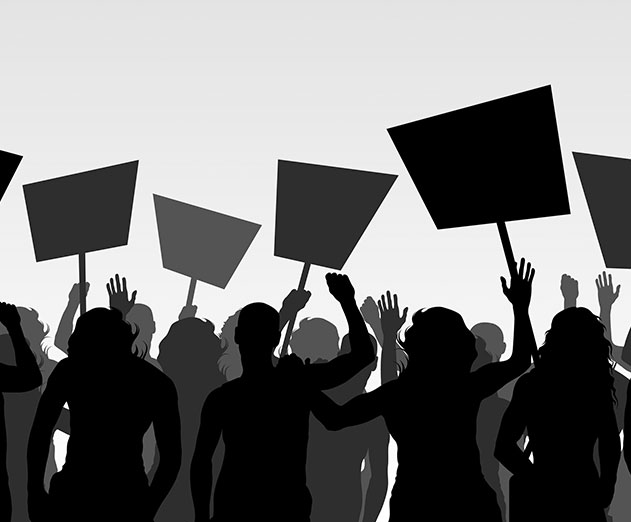 Net neutrality day set to be the largest online protest in years
Thursday, July 06, 2017 by Richard Harris

Urban Dictionary, Bandcamp, Automattic (who run WordPress) and Discord are among latest major web platforms to join the Internet-Wide Day of Action to Save Net Neutrality scheduled for July 12th to oppose the FCC's plan to slash Title II, the legal foundation for net neutrality rules that protect online free speech and innovation. Twitter, Reddit, Netflix, Amazon, Kicks...
---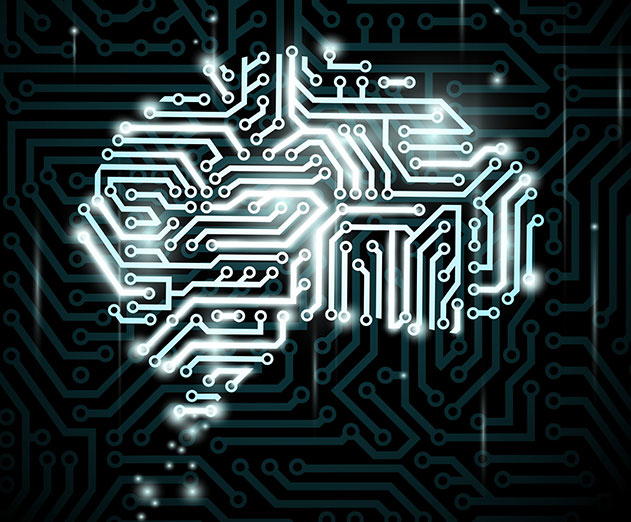 IBM proves commitment to Java and Scala communities
Tuesday, July 04, 2017 by Richard Harris

IBM is announcing a collaborative development initiative with Lightbend, a creator of the Reactive Application Development Platform, to help advance the development of artificial intelligence (AI) and cognitive solutions in the enterprise. The resulting joint solutions will be designed to provide a complete toolchain for Java and Scala developers to easily build and dep...
---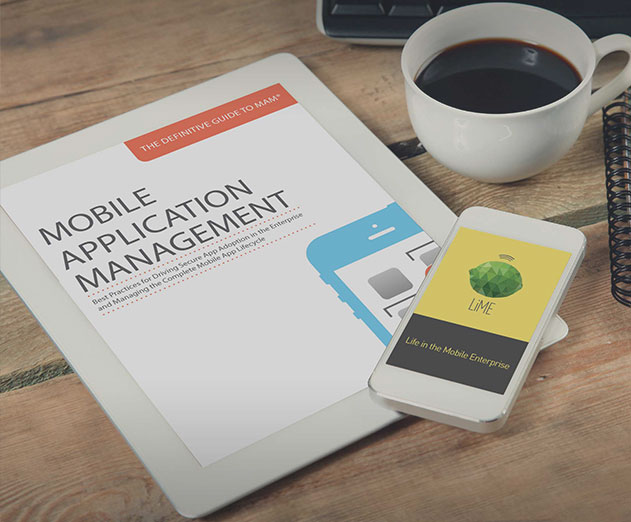 Apperian announces new security capabilities
Monday, July 03, 2017 by Richard Harris

Apperian, an Arxan company and provider of mobile application management (MAM) and security solutions, has announced several platform enhancements, which increase the security of enterprise mobile app data. These updates take advantage of native device capabilities, multiple industry protocols and additional password controls, to provide a solution for distributing secu...
---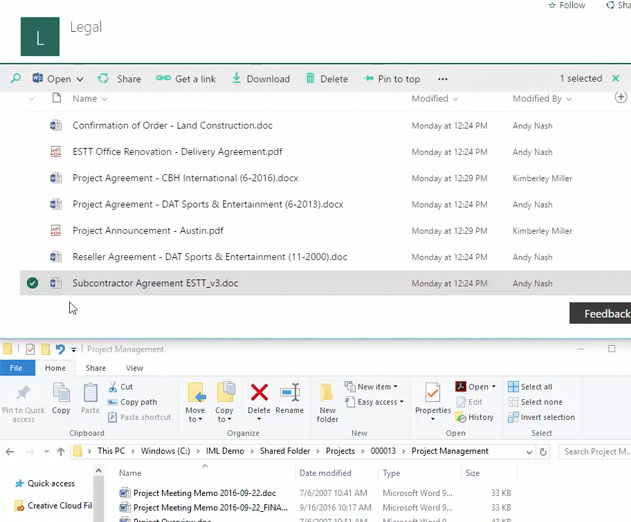 M-Files integrates AI tech from ABBYY
Monday, June 26, 2017 by Christian Hargrave

M-Files Corporation, an intelligent information management company, has announced a partnership with ABBYY, a global provider of intelligent capture, optical character recognition, language-based and artificial intelligence technologies.M-Files is integrating ABBYY technology into its intelligent information management platform to further simplify and improve the way in...
---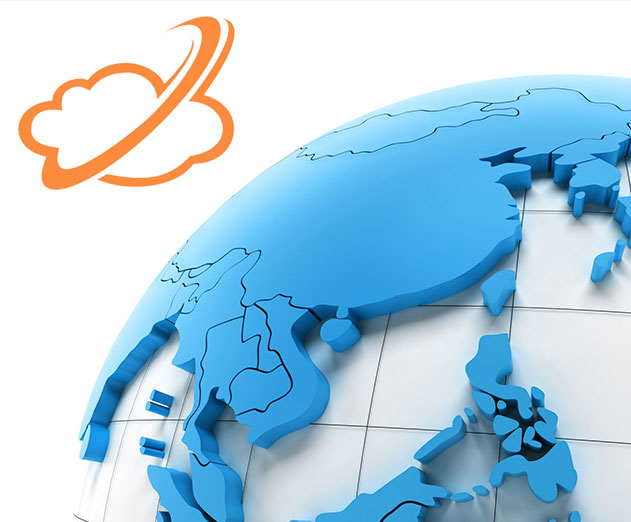 PacketZoom expands its offerings to SEA
Wednesday, June 14, 2017 by Richard Harris

Slow app speeds are a major problem for Southeast Asia, where a recent Digitimes report found that 3G/4G mobile broadband Internet access was expected to reach just 60% in Southeast Asia in 2017, compared to 81% for the United States and more than 90% for countries such as Japan and South Korea. PacketZoom's own Mobile Observatory report also found a high number of netw...
---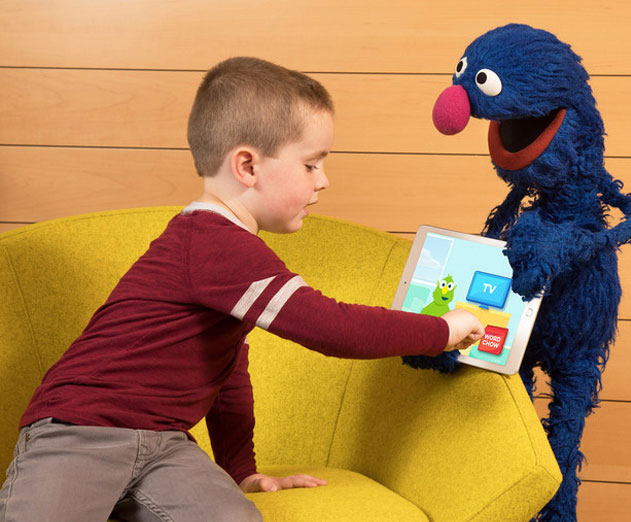 IBM Watson and Sesame Workshop launches AI vocabulary learning app
Tuesday, June 06, 2017 by Richard Harris

IBM and Sesame Workshop have announced that Georgia's Gwinnett County Public Schools, one of the nation's top urban school districts, has completed an initial pilot of the industry's first cognitive vocabulary learning app, built on the IBM and Sesame Intelligent Play and Learning Platform. The new platform, based on IBM Cloud, enables an ecosystem of software developer...
---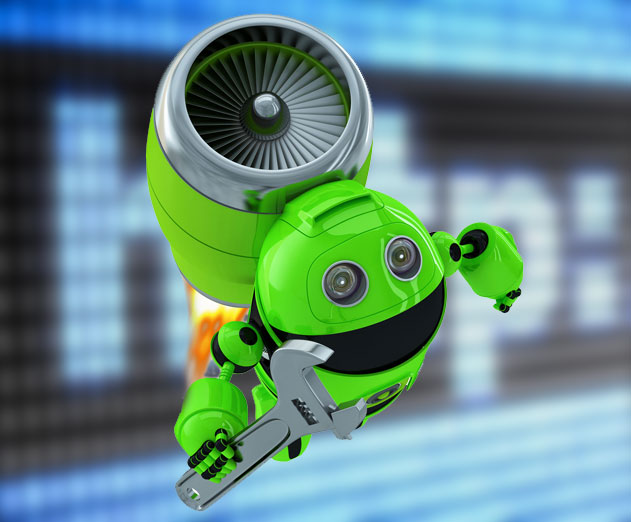 How to choose an Android HTTP Library
Monday, June 05, 2017 by Leanid Vovk

Today almost every Android app uses HTTP/HTTPS requests as the main transport for transferring data. Even if you're not using HTTP directly, you may be using multiple SDKs that rely on HTTP for networking, such as analytics, crash reporting and ads. So it's fair to say that HTTP is the ubiquitous, and perhaps even obvious, choice for data transfers. But choosing HTTP in...
---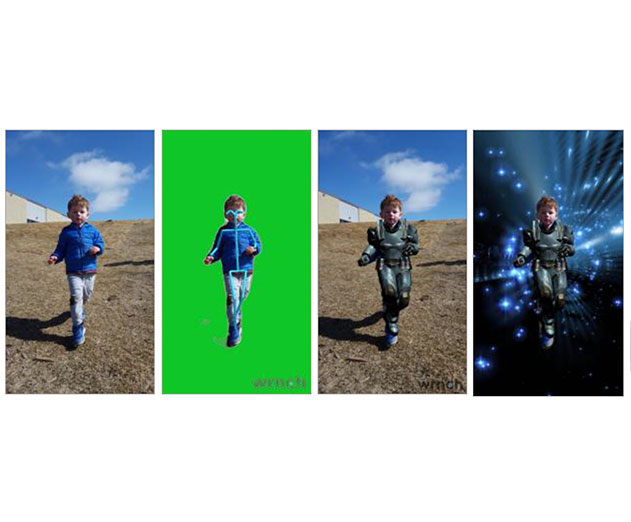 wrnch debuts latest AR tech at Augmented World Expo 2017
Friday, June 02, 2017 by Christian Hargrave

Computer vision start up, wrnch, uses deep learning to turn your smartphone into a motion capture device and find people in the pixels.Motion capture is the process of digitizing human form and movement. Professional motion capture systems have revolutionized movies, video games, VR, sports analytics and clinical medicine. Up until now, motion capture was expensive, lim...
---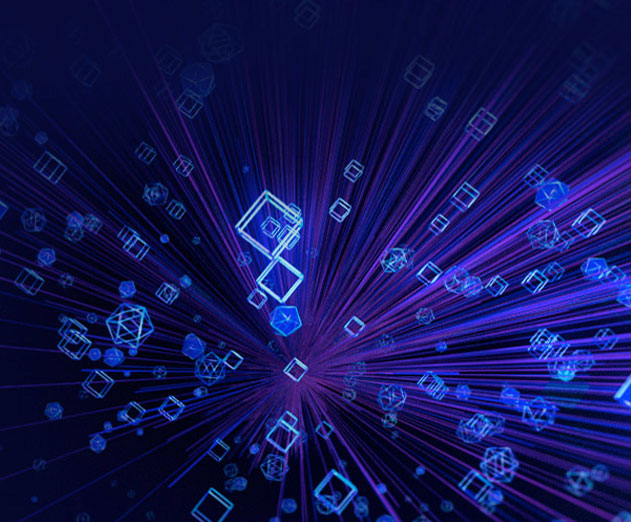 New enterprise cloud platform analyzes unstructured data
Tuesday, May 30, 2017 by Richard Harris

A new version of ABBYY FlexiCapture has been released. The scalable and universal enterprise capture platform enables organizations to automatically classify, extract, validate and direct business critical data from incoming customer communications and operational processes - such as customer requests, queries and transactions. Utilizing a range of automated machine lea...
---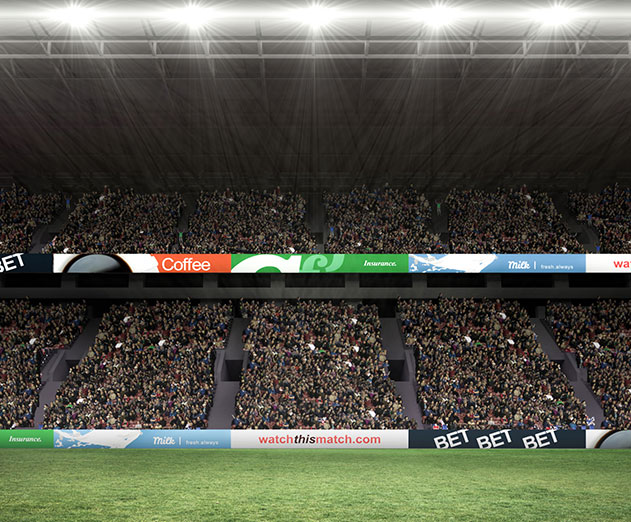 Digital transformation wave reaches the sports industry
Thursday, May 25, 2017 by Richard Harris

Built.io, a provider of digital transformation solutions, has announced the general availability of its Digital Fan Experience Platform, which allows sports franchises to reinvent how they connect with their fans - during game time and beyond.Now, sports franchises around the world have access to the same award-winning platform from Built.io that helped NBA teams like t...
---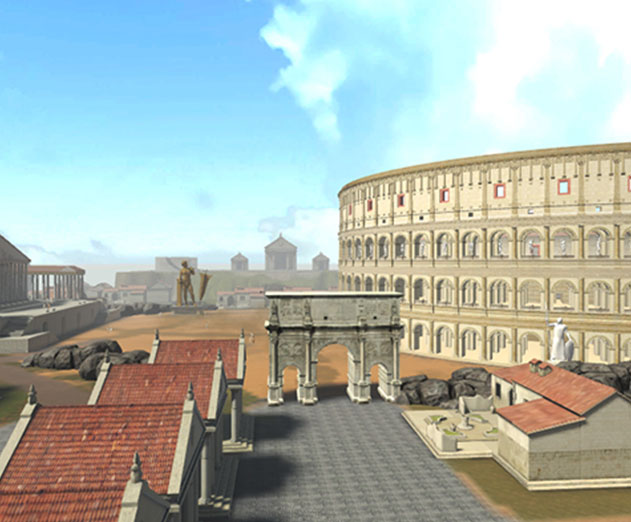 What VR developers need to know when creating educational apps
Thursday, May 25, 2017 by Baptiste Grève

From dissecting frogs without the guilty consciousnesses, taking a history class in ancient Rome, or swimming with marine animals in the Galapagos islands, VR is offering modern students a more authentic and immersive learning experience, in which they can interact with dimensional environments and place themselves in different times and locations.While the initial hype...
---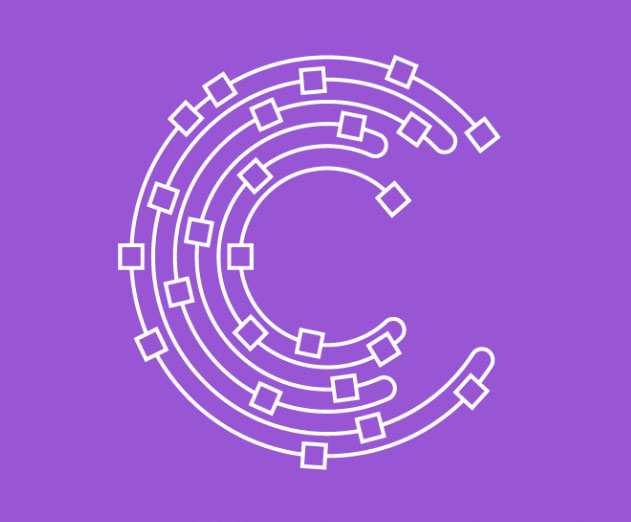 IBM launches Blockchain Founder Accelerator
Friday, May 19, 2017 by Richard Harris

IBM has announced the IBM Blockchain Founder Accelerator to help enterprises and enterprise developers take blockchain networks into production faster. The accelerator is the first program available that provides expertise and support across the technology, legal and business considerations of establishing new blockchain networks. Enterprises can join to gain exclusive ...
---
Software's breakout moment is here says Battery's Neeraj Agrawal
Friday, May 19, 2017 by Christian Hargrave

Software - particularly cloud-based technology, is now creating roughly $1.4 trillion in economic value in the U.S. and is poised to grow even more, particularly as non-tech companies transform themselves into software businesses, according to a new report released today by global investment firm Battery Ventures. The figure represents nearly eight percent of U.S. GDP.T...
---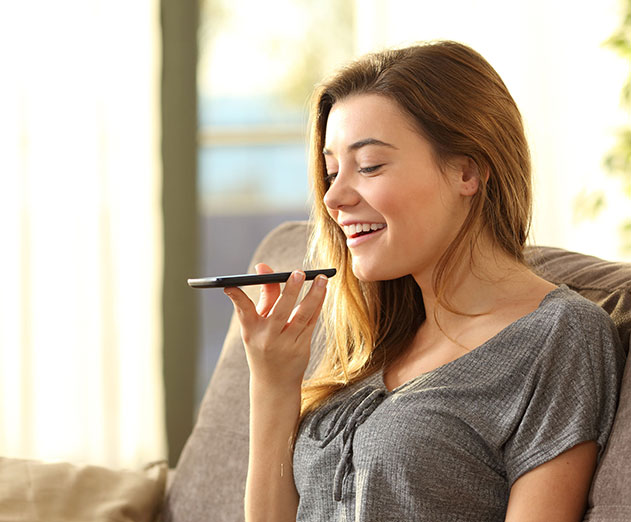 Why you should add voice and intelligence to your apps
Friday, May 19, 2017 by Richard Harris

SoundHound Inc. is a voice-enabled AI and conversational intelligence provider that has turned sound (voice, music, and more) into understanding and actionable meaning, enabling humans to interact with the things around them in the same way we interact with each other: by speaking naturally to mobile phones, cars, TVs, music speakers, and every other part of the emergin...
---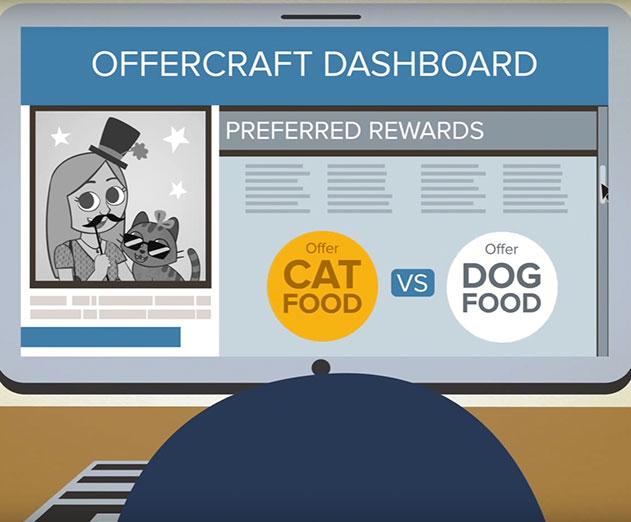 OfferCraft expands AI and Gamification efforts into Asia
Thursday, May 18, 2017 by Michael Haynes

OfferCraft, a software company that uses artificial intelligence and gamification to better target advertising, is expanding into Asia. Their executives will be doing presentations at the Global Gaming Expo Asia (G2E) from May 16 to 18 at the Venetian Macao Resort Hotel at Stand 961."We're thrilled about our Asia debut," said OfferCraft CEO Aron Ezra. "Our software make...
---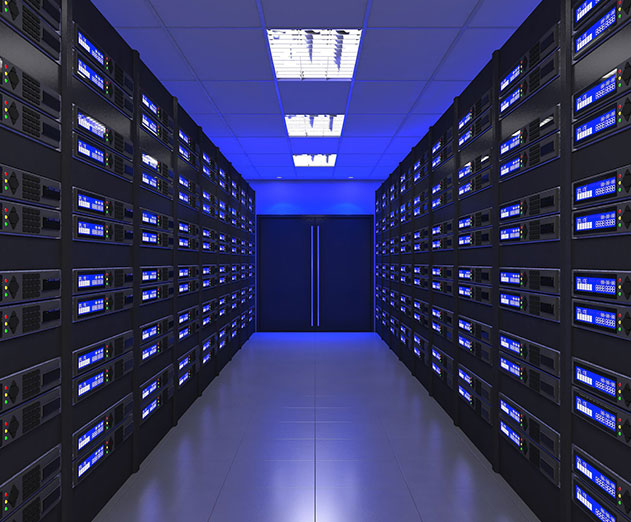 IBM POWER and Nutanix Software bringing new workloads to hyperconverged deployments
Wednesday, May 17, 2017 by Michael Haynes

In the technology landscape, processing real-time information is necessary but not sufficient. Being able to react in real-time used to give enterprises a competitive advantage, but this approach no longer guarantees happy customers. The value has now migrated to the ability to rapidly gather large amounts of data, quickly crunch and predict what's likely to happen next...
---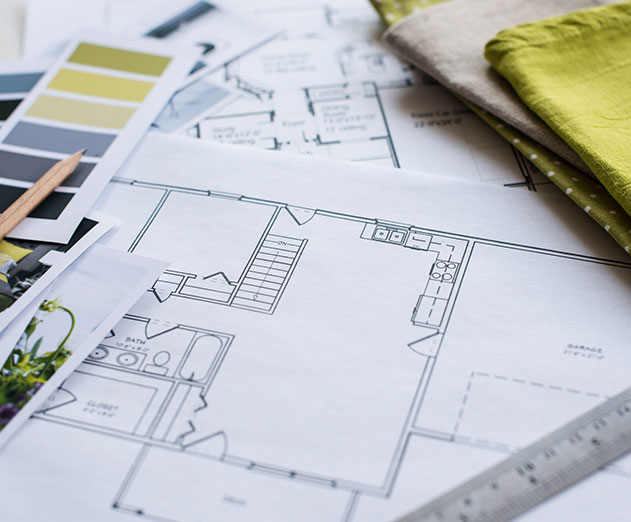 Designing a home with AI apps
Wednesday, May 17, 2017 by Richard Harris

Interior design app Planner 5D will be incorporating AI into its apps in order to help users create their dream home design with a click of a button.According to a new report from Tractica, AI software application will grow from $1.4 billion in 2016 to $60 billion by 2025. AI is currently taking over various professions, often proving that artificial mind can be more po...
---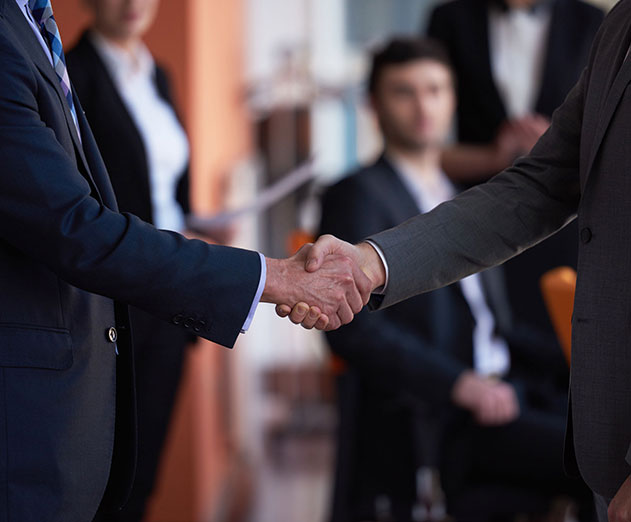 Accellion and PacketZoom form a development partnership
Tuesday, May 16, 2017 by Christian Hargrave

As enterprise content continues to increase in size, spurred in part by the emergence of richer content types including high resolution images and video, a growing mobile workforce will place demands on file sharing applications to deliver content quickly. Documents, spreadsheets, presentations, images, videos and other file formats can range from several megabytes to g...
---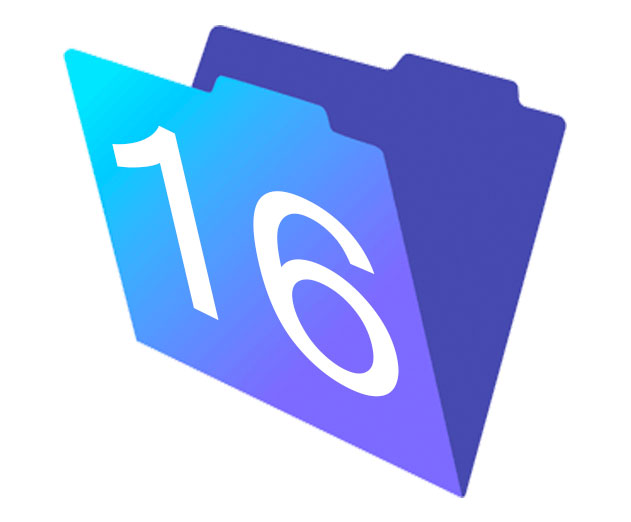 Andrew LeCates from FileMaker discusses version 16
Tuesday, May 16, 2017 by Richard Harris

FileMaker, an Apple subsidiary that helps developers make custom apps, has recently released their platform's 16th iteration. The updates have enhanced previous versions with improvements that both professional and first-time developers can use to create, share, and run custom apps.Some of their new updates include a new Layout Objects window, scalability up to 500 simu...
---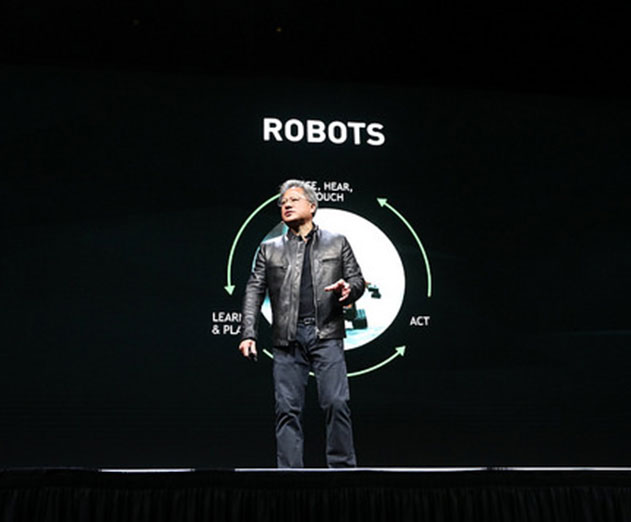 Everything you need to know about GPU Technology Conference
Friday, May 12, 2017 by Richard Harris

Everyone is having a great time this year at NVIDIA's GPU Technology Conference, so if you don't make it this year, there is always next year. The major topic this year that has stood out from the rest has to be Artificial Intelligence. As the cutting edge of AI technology gets closer to making better faster smarter mechanical beings, computer processing speeds too must...
---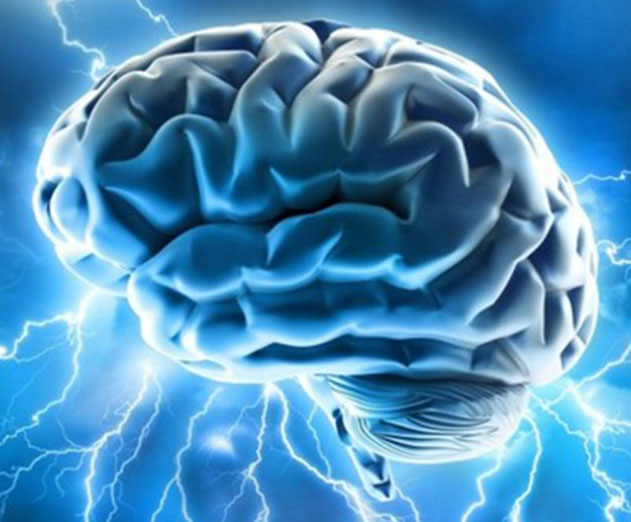 NVIDIA's Deep Learning Institute to expand its educational offerings
Wednesday, May 10, 2017 by Christian Hargrave

To meet surging demand for expertise in the field of AI, NVIDIA announced that it plans to train 100,000 developers this year - a tenfold increase over 2016 - through the Deep Learning Institute.Analyst firm IDC estimates that 80 percent of all applications will have an AI component by 2020. The NVIDIA Deep Learning Institute provides developers, data scientists and res...
---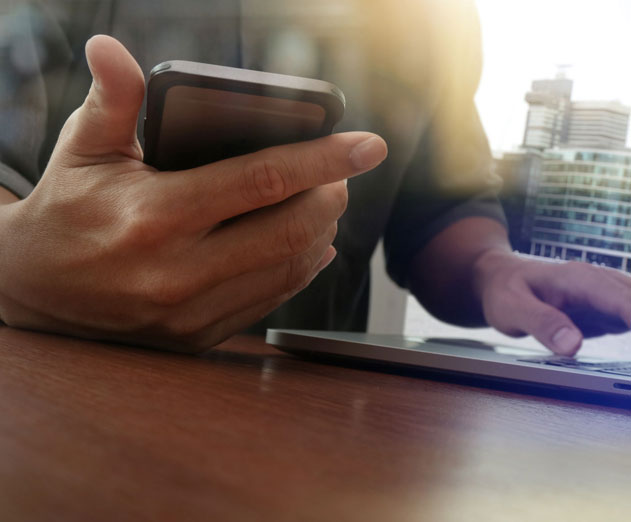 The hottest skills needed in the freelance job market to get hired
Thursday, May 04, 2017 by Michael Haynes

Upwork has released its newest quarterly index of the hottest skills in the U.S. freelance job market. The Upwork Skills Index ranks the site's 20 fastest-growing skills and is part of a quarterly series that sheds light on new and emerging skills freelancers are providing. According to a recent report, nearly half (49%) of hiring managers use freelancers to access skil...
---
Bringing LEGO minifigures to life using AR and emotion recognition
Wednesday, May 03, 2017 by Richard Harris

Goran Vuksic, an iOS developer for Tattoodo, has made a unique new application that is helping make childhood dreams come alive. The app uses emotional AI and Augmented Reality SDK's that help transform miniature LEGO characters into interactive models. The project responds to a user's facial features by analyzing and projecting the user's current mood onto the LEGO cha...
---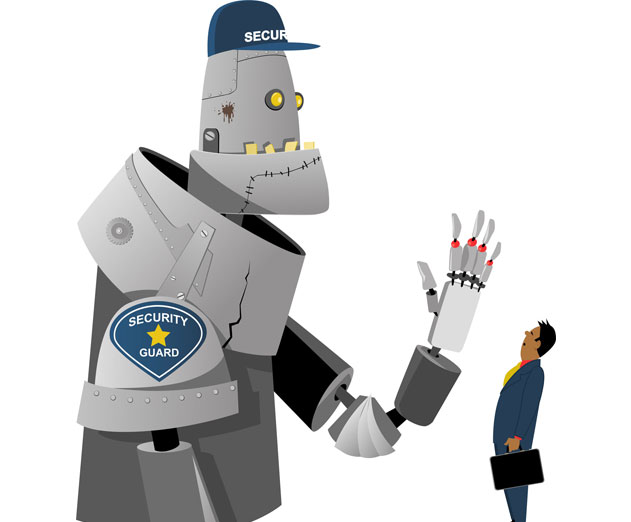 Instart Logic brings Helios AI-Driven security out into the open
Friday, April 28, 2017 by Michael Haynes

In ancient mythology, Helios was the Greek god of the sun streaking across the heavens in a chariot shining much-needed light onto a dark and dangerous world. That's exactly what Instart Logic, is doing with their latest announcement of Helios - "using artificial intelligence to illuminate and solve today's most challenging digital security issues."Web application attac...
---
TrulyHandsfree technology updates its embedded AI
Friday, April 28, 2017 by Richard Harris

Introduced in 2009, TrulyHandsfree began offering an embedded small vocabulary speech recognition system to feature an always-listening wake word. Now, Sensory, a Silicon Valley-based company focused on improving UX and security of consumer electronics through embedded AI technologies, is announcing they will be making significant updates to the embedded AI in its Truly...
---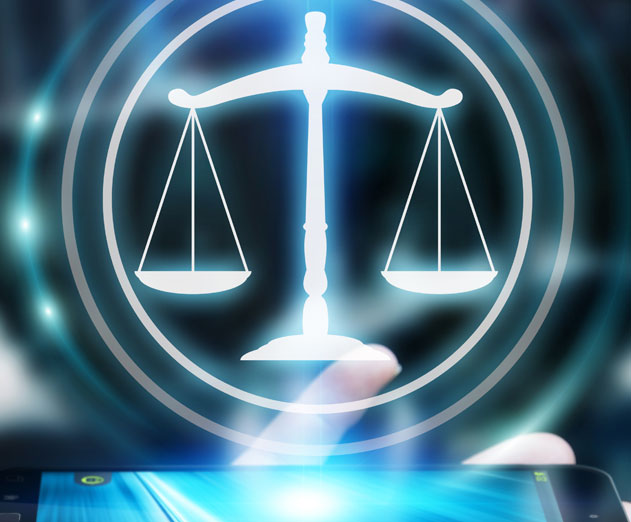 The intersection of AR, IoT, and Apps in the legal realm
Thursday, April 27, 2017 by Adam Grant

In 2007 the Apple gave us the iPhone and Apps became the rage. While the term "Internet for things" was first coined 1999 by Kevin Ashton (one of the founders of the original Auto-ID Center at MIT), in 2013 the Global Standards Initiative on Internet of Things defined the term as "the infrastructure of the information society." AR, or Augmented Reality, unlike virtual r...
---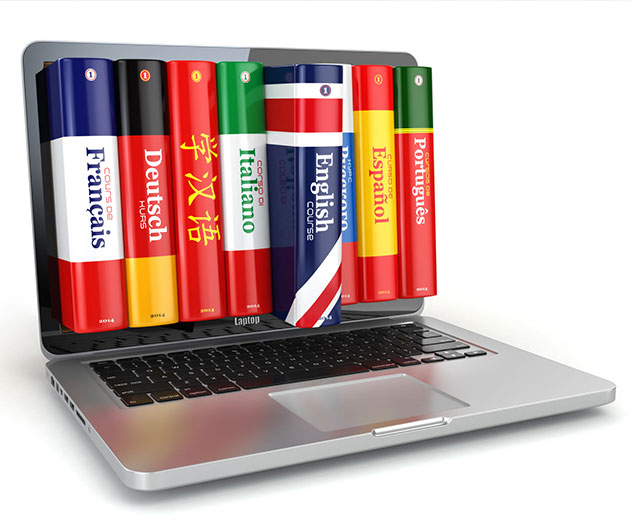 Language translation app by Reverso hits 6.0
Monday, April 24, 2017 by Christian Hargrave

Reverso, a developer of translation tools and solutions, has unveiled Reverso Context 6.0 - the latest version of their mobile translation and language learning app with a number of improvements to help its five million users discover new words and phrases in context. Their platform specializes in tapping the power of Big Data and AI to help users better understand word...
---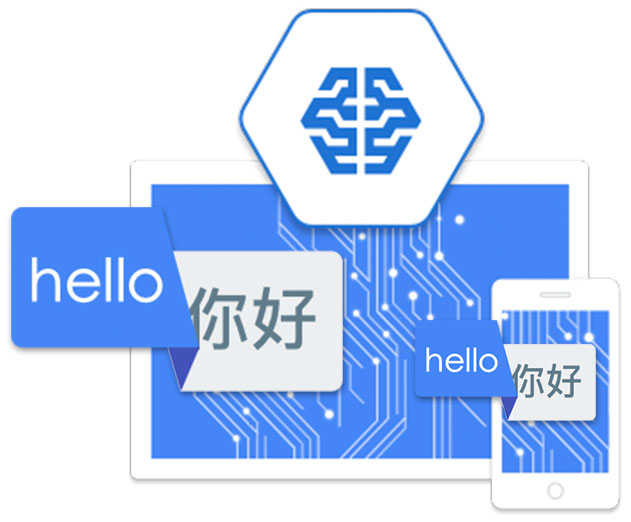 Google Machine Learning auto-translation included in Collavate 3.9.1
Tuesday, April 18, 2017 by Christian Hargrave

Collavate, Inc. has released Collavate version 3.9.1. The upgraded version includes improvements to enhance the use of their platform - an original Cloud-based document management and workflow processing solution with security for personal Gmail and Google G Suite. This update includes website widgets, a fully-functional task master, an auto-translating feature and a ne...
---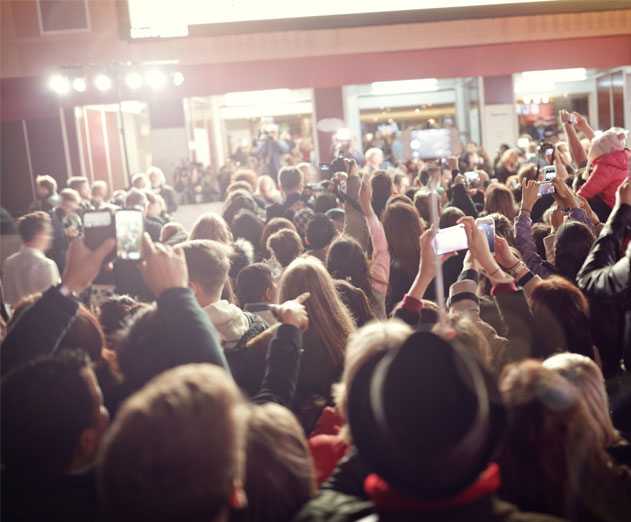 Social media influencer marketing through the eyes of #HASHOFF
Wednesday, April 12, 2017 by Richard Harris

The advertising industry is constantly looking for more innovative methods to challenge the way that traditional advertising is done. As the market becomes more and more saturated, target audiences are becoming turned off to previously effective methods - such as tv commercials, web banners, and interstitial videos. One important avenue of marketing that has evolved fro...
---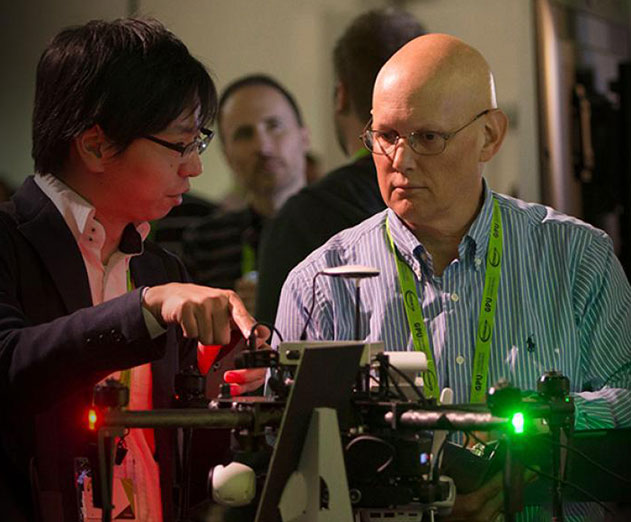 NVIDIA hosts eighth annual GPU Technology Conference
Wednesday, April 05, 2017 by Richard Harris

NVIDIA will host its eighth annual GPU Technology Conference (GTC) on May 8-11, at the San Jose McEnery Convention Center. NVIDIA founder and CEO Jensen Huang will deliver a keynote on Wednesday, May 10, to an expected audience of 8,000 attendees.GTC is the largest event of the year for developers, data scientists and executives in the fields of artificial intelligence,...
---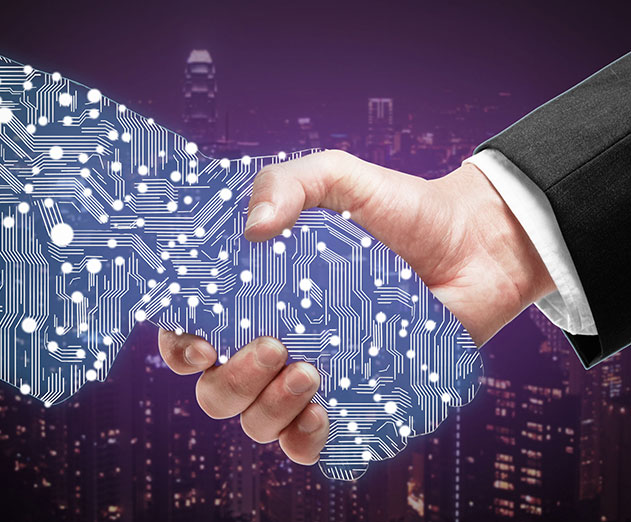 Digital transformation will create jobs not kill them
Wednesday, April 05, 2017 by Michael Haynes

When it comes to organizational impact, IT companies may be expecting to add jobs (including mobile app developers) over the next three to five years due to new projects (72 percent) and new technologies (69 percent) for digital transformation, according to a YouGov survey commissioned by Appian. Even more, 77 percent of IT leaders report digital transformation is a job...
---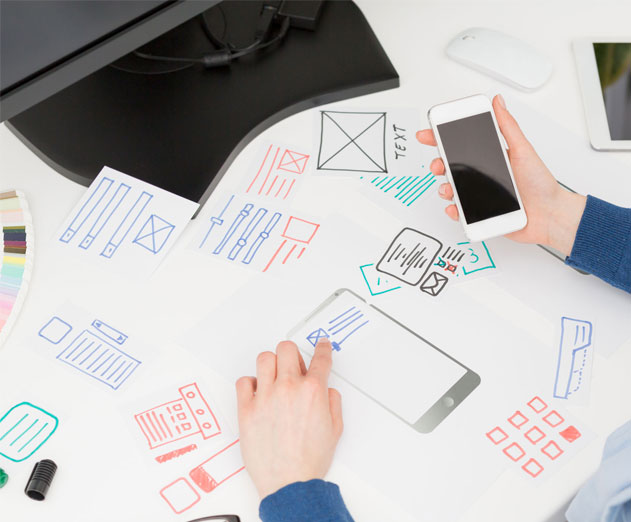 The contextual UX and why it matters
Tuesday, April 04, 2017 by Richard Harris

Editors note: Guest submission by Holger Fritzinger, Vice President, Head of Solution Management Mobile Apps & Platform at SAP AGIn a report from Forrester Research, Maximizing the Impact of Digital Transformation, the analyst firm shares that 82 percent of respondents believe mobile is the face of digital transformation. Enterprises look at mobile as an integral pa...
---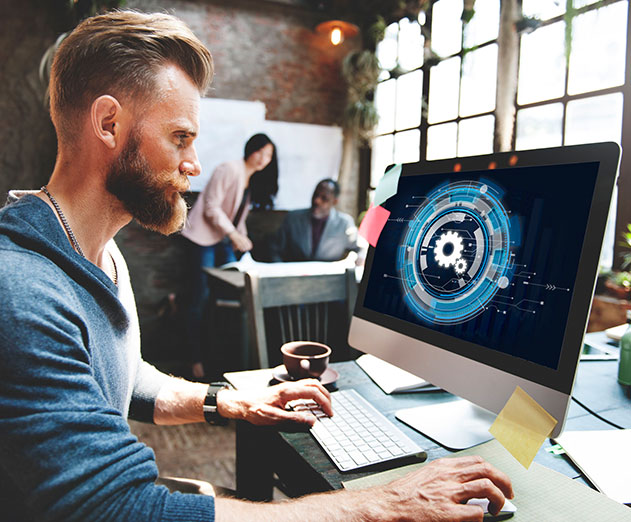 Lets talk about IT automation
Monday, April 03, 2017 by Richard Harris

IT departments are often faced with similar challenges: stagnant budgets and a lack of qualified applicants. Unfortunately, despite the lack of resources, IT continues to face increased pressure to push out new applications faster and make changes to existing systems quicker to stay competitive. IT automation helps companies coordinate and consolidate IT operation...
---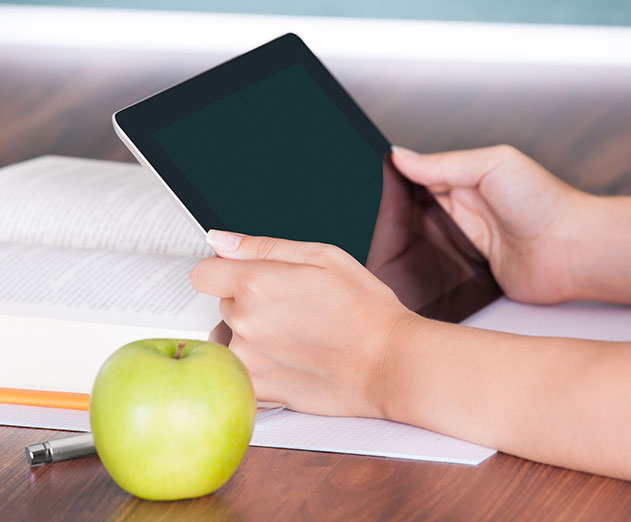 Get a free intro to Apache Hadoop course
Friday, March 31, 2017 by Richard Harris

The Linux Foundation, the nonprofit advancing professional open source management for mass collaboration, today announced its newest massive open online course (MOOC) is available for registration. The course, LFS103x - Introduction to Apache Hadoop, is offered through edX, the nonprofit online learning platform launched in 2012 by Harvard University and Massachusetts I...
---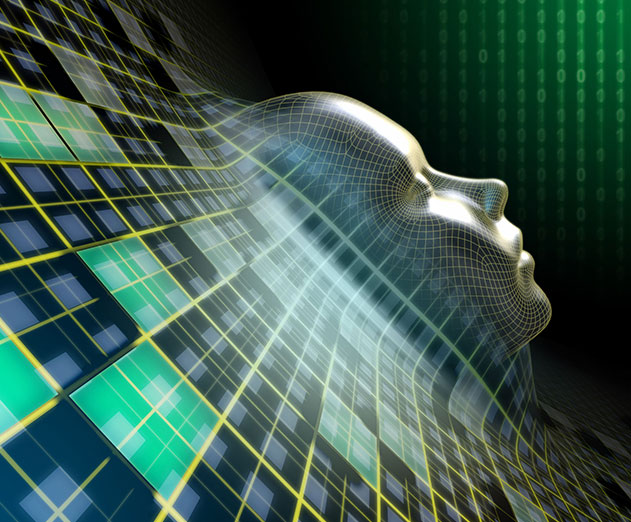 Put deep learning neural network AI software from NASA in your apps
Thursday, March 30, 2017 by Richard Harris

Product developers can significantly accelerate the deployment of AI applications without a team of Ph.D. researchers, an extensive evaluation of different tools or years of costly R&D with the Neurala Developers Program, announced by Neurala. Neurala makes The Neurala Brain, a deep learning neural networks platform that is making smart products like toys, cameras a...
---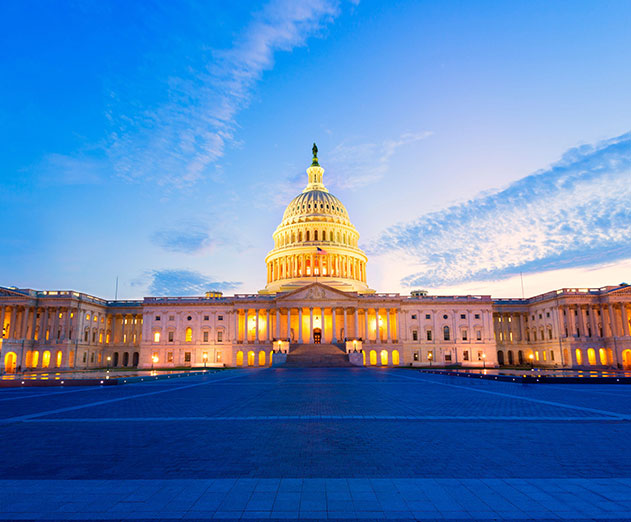 FFTF to expose Senators who are voting to allow ISP's sell your information
Tuesday, March 28, 2017 by Richard Harris

Digital rights group Fight for the Future, known for organizing massive protests against SOPA and for net neutrality, has announced that - if the bill passes - they will unleash billboards with the names of every member of Congress who votes to gut the FCC's Internet privacy rules that prevent Internet Service Providers (ISPs) like Comcast and Verizon from selling their...
---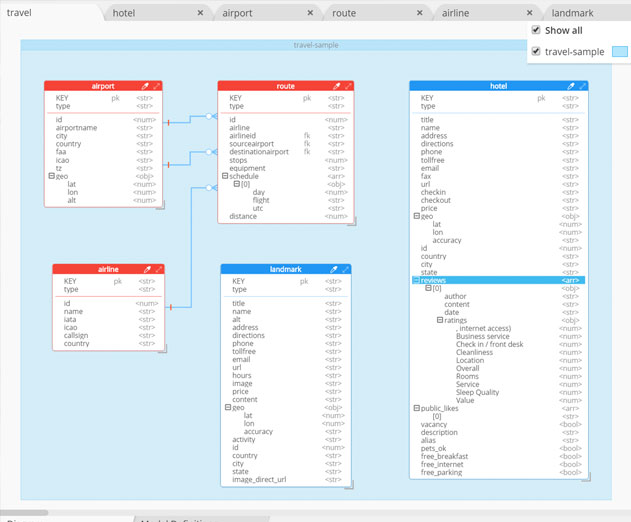 The first data modeling tool for Couchbase NoSQL databases is here
Wednesday, March 22, 2017 by Richard Harris

Hackolade has introduced the first data modeling software tool for the Couchbase NoSQL database community. This software is compatible with Couchbase versions 4.0 through the latest 4.6 release. Standard features of Hackolade, already popular with NoSQL database users, have been adapted to support the specifications of Couchbase. Users for the new release of Hacko...
---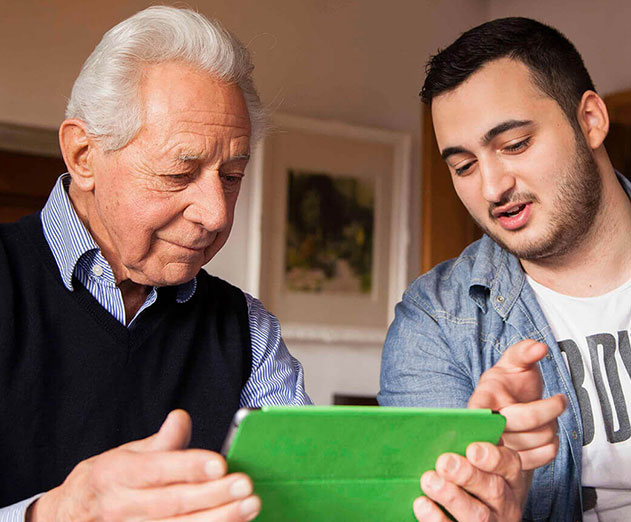 Coresystems says crowdsourcing can upend the field service industry
Monday, March 20, 2017 by Christian Hargrave

Coresystems has introduced the Project Management Module, a significant new enhancement to its field service software platform. With the new offering, Coresystems is enabling customers to crowd source their field service operations through their "crowd service" delivery model, in order to reduce operational expenditure and risk and increase customer satisfaction and rev...
---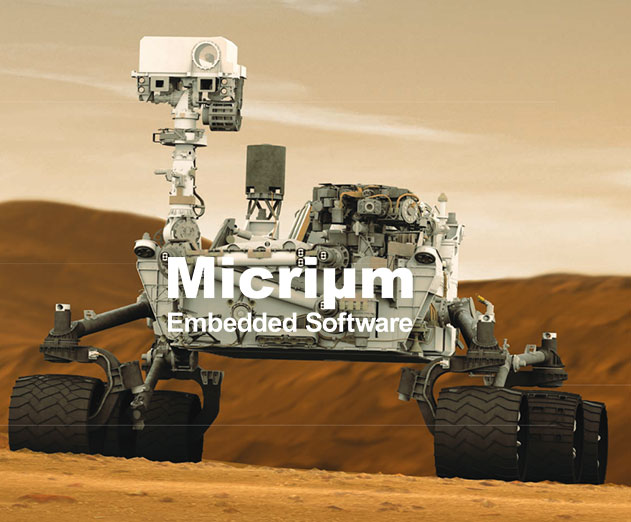 Micrium launches Enhances OS and new platform builder
Thursday, March 16, 2017 by Michael Haynes

Micrium OS, the latest evolution of the embedded µC/OS real-time operating system (RTOS), is now available. Micrium OS comes with an optimized RTOS kernel, communication stacks, file system and graphical user interface. The new Platform Builder tool simplifies development by automatically resolving dependencies and configuring startup order once developers select the co...
---
Free photo transforming SDK toolkit gets updated
Wednesday, March 15, 2017 by Christian Hargrave

Kanvas will be adding a new feature to its SDK toolkit (which it made available to the developer community for free in January), allowing users to transform their photos into artwork - for instance, turn that pic of a sunset into a Van Gogh-esque painting. With the new feature, called Kanvas AI Art, a user can simply choose a filter of an artistic style. From here, usin...
---
Following Joking Hazard: New emoji and avatar creator app launches
Wednesday, March 15, 2017 by Richard Harris

After entertaining fans with their super-popular card game Joking Hazard, Cyanide & Happiness just debuted their custom Emoji and Avatar Creator app on iOS and Android. Packed with the same dark and offensive humor that made Joking Hazard the second most-successful card game in Kickstarter history, the app is the latest release from Explosm - Rob DenBleyker, Kris Wi...
---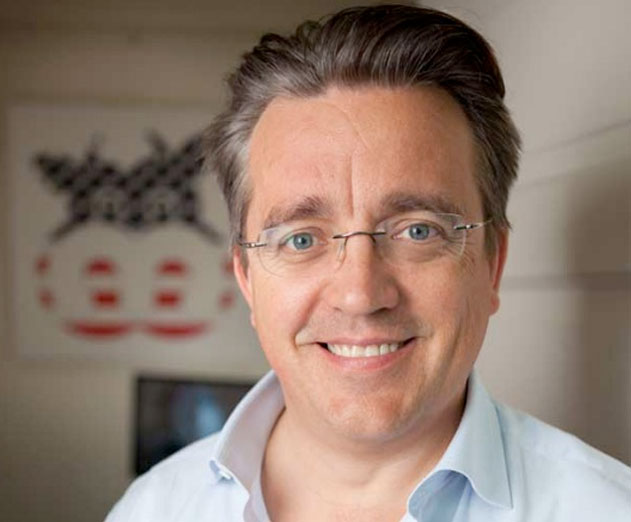 Explaining what AIOps is and why it matters to developers
Monday, March 13, 2017 by Richard Harris

We recently spoke with Phil Tee, CEO of Moogsoft to learn more Algorithmic Intelligence, (the "AI" in AIOps). What is AIOps you say? It's a new category defined by Gartner research that is an evolution of what the industry previously referred to as ITOA (IT Operations and Analytics).It seems we have reached a point where data science and algorithms are being successfull...
---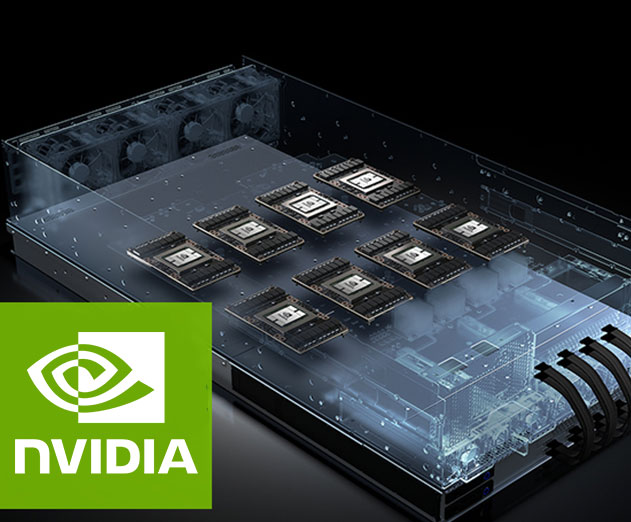 NVIDIA releases GPU accelerator to improve AI
Friday, March 10, 2017 by Richard Harris

As innovation progresses, more and more processing is being offloaded to the cloud to do the heavy lifting. But how much cloud usage is too much for cloud providers to handle efficiently? That is the answer that many companies hope never to have to answer as they ramp up their cloud usage exponentially. That's where NVIDIA and Microsoft look to make big changes in the w...
---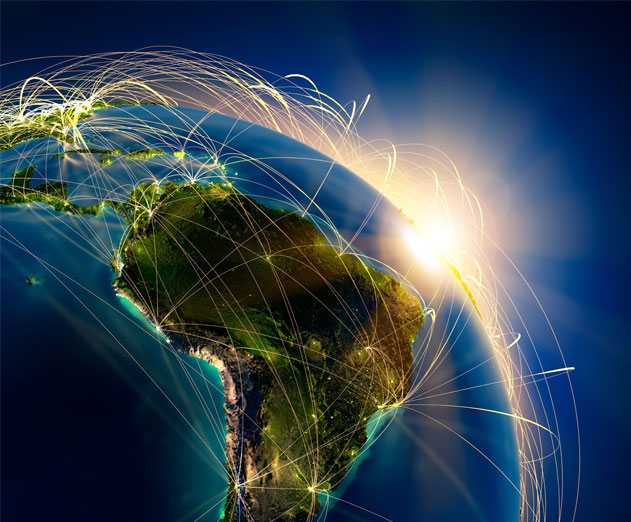 Apex-Brasil showcases Brazil's finest at SXSW
Friday, March 10, 2017 by Christian Hargrave

The Brazilian Trade and Investment Promotion Agency (Apex-Brasil) will showcase 68 of Brazil's most exciting companies at the 2017 SXSW Interactive Festival. As part of its mission to bring the best of Brazil to the world's global investors and trade fairs, Apex-Brasil will share the abundance of opportunities that exist in its vibrant ecosystem with attendees at SXSW I...
---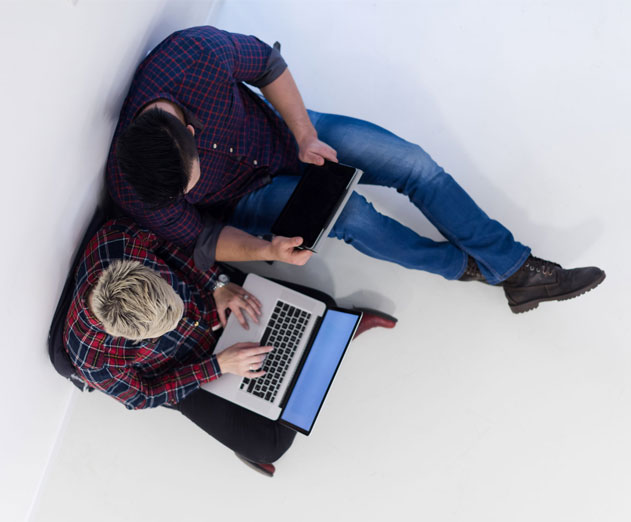 Making IT professionals play nice with low-code developers
Thursday, March 09, 2017 by Richard Harris

With the Department of Labor predicting a shortage of professional developers by 2020, more citizen developers are taking matters into their own hands, building sophisticated enterprise apps with capabilities ranging from task management to automating workflows. A recent survey from Appian fielded over 500 Information Technology Decision Makers to understand challe...
---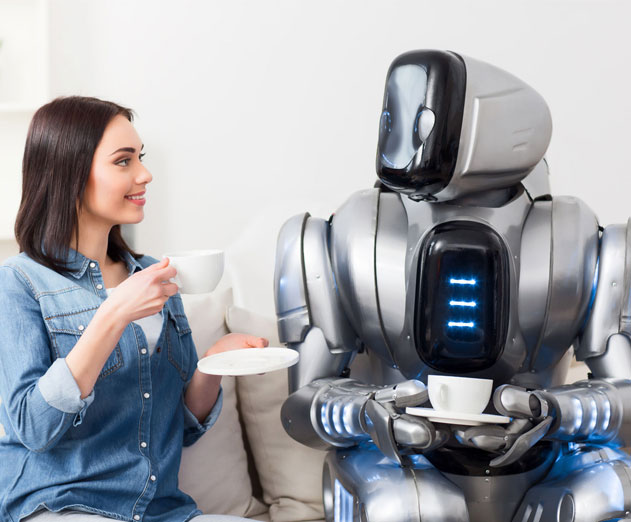 IBM speech recognition becoming as accurate us humans
Wednesday, March 08, 2017 by Richard Harris

On average, according to IBM, humans tend to misunderstand or mishear up to 5 to 10% of all words they hear from other human beings in a typical conversation. Although that might seem like a lot, our minds can compensate for this quite well and so we don't tend to even notice that much. But just like humans, computers also have similar issues with mishearing words. This...
---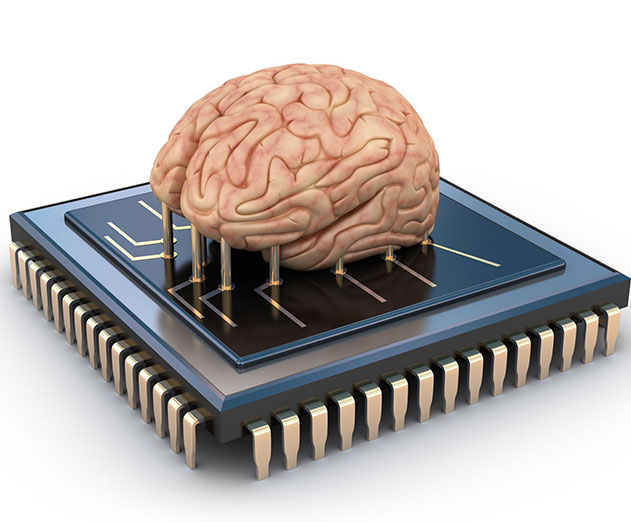 Kinetica is now available on the Nimbix Cloud
Wednesday, March 08, 2017 by Michael Haynes

Kinetica, provider of the in-memory database accelerated by GPUs, has announced its real-time analytics and visualization solution is available on the Nimbix Cloud.""Kinetica's GPU accelerated database platform paired with Nimbix's Cloud is a natural fit for customers looking for performance and ease-of-use from a cloud deployment," said Steve Hebert, CEO, Nimbix. ""Wit...
---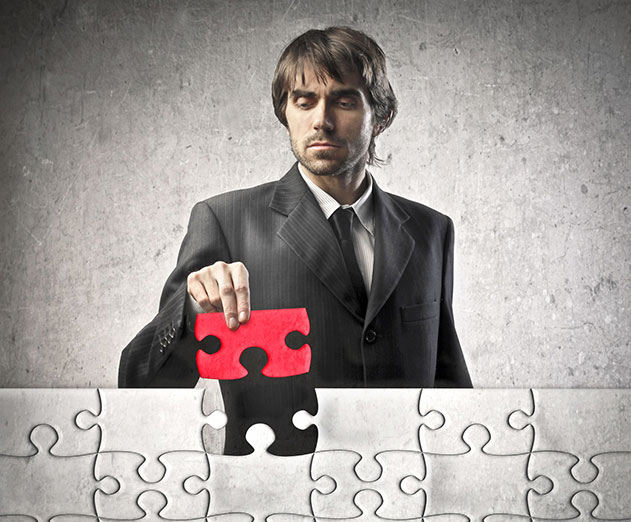 How to integrate business priorities into the DevOps process
Wednesday, March 08, 2017 by Anaud Ganpaul

The business case for enterprise mobile applications is in crisis. Enterprises increased their spend on mobile application development to more than 10% of their overall budgets in 2016, yet fewer than 1% of mobile apps are successful, according to research firm, Gartner.To address this disturbing trend, enterprises are re-envisioning their mobile application development...
---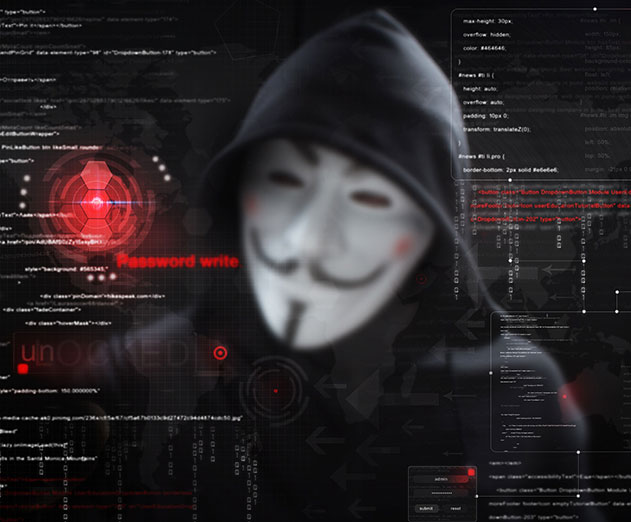 10 reasons to hide your IP address
Wednesday, March 01, 2017 by Michael Haynes

You have an IP address if you are reading this. Your IP (Internet Protocol) address is simply a series of numbers separated by dots (or octets) that represent where you are, or "what network" you are originating traffic from. Now, you might be behind a firewall - which means you have a NATed IP address, in fact all computers behind your NAT firewall will have the same p...
---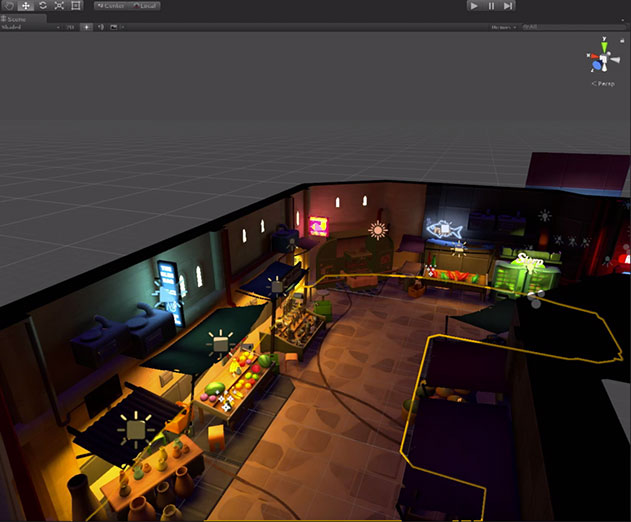 Unity 5.6 is coming, what you need to know
Wednesday, March 01, 2017 by Christian Hargrave

Unity Technologies has announced at GDC that Unity 5.6 will release on March 31, 2017, marking the final installment of Unity 5. The company also provided an early look at Unity 2017, the next generation of Unity with version 2017."The Unity 5 cycle culminating in 5.6 represents great progress in our key focus areas: graphics, performance, stability, efficiency and plat...
---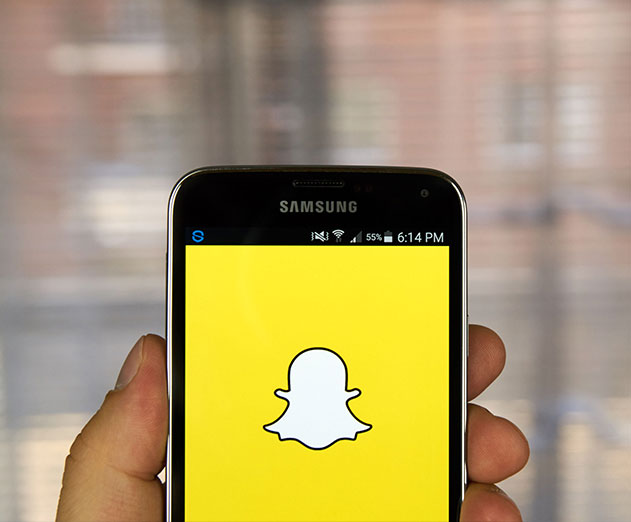 How much is Snapchat really worth?
Monday, February 27, 2017 by Christian Hargrave

Every year Brand Finance values the brands of thousands of the world's biggest companies. Snapchat's brand has been found to be worth only US$1.7 billion. This is 8-9% of the suggested US$19.5-22 billion company value range, an unusually low percentage which suggests that the target may be over-ambitious. Brand Finance's CEO David Haigh comments, "'Brand Finance has val...
---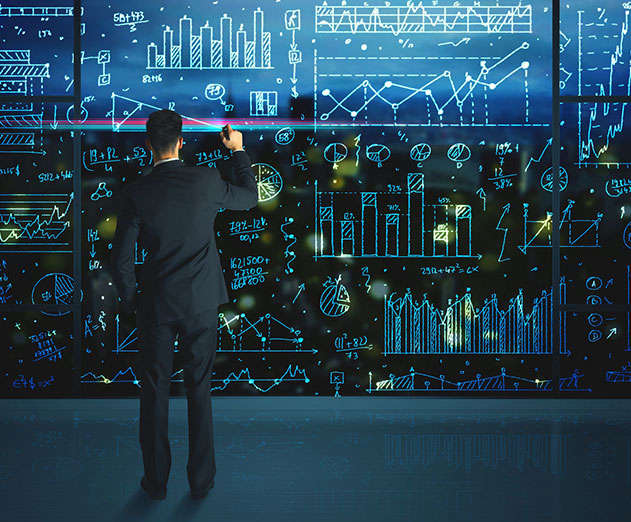 Dataiku DSS 4.0 helps organizations manage enterprise data science
Monday, February 27, 2017 by Richard Harris

Dataiku Data Science Studio (DSS), has announced the release of Dataiku DSS 4.0, which introduces new functionalities that improve the production, development, and management of enterprise data science projects. The latest version of the team-based enterprise data science platform streamlines collaboration across large teams, improves large customer-base segmentation an...
---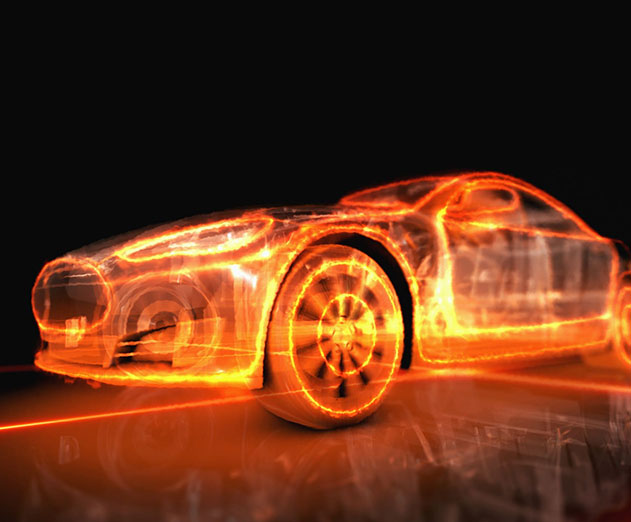 NVIDIA DRIVE Design Studio gets integrated into Qt
Friday, February 24, 2017 by Michael Haynes

The Qt Company has announced that it will integrate NVIDIA DRIVE Design Studio, a 3D HMI authoring system, into the Qt ecosystem. With the use of 3D technologies increasing significantly across all industries - especially in the automotive, healthcare and industrial automation sectors - innovative 3D design tools have become highly sought after by organizations and...
---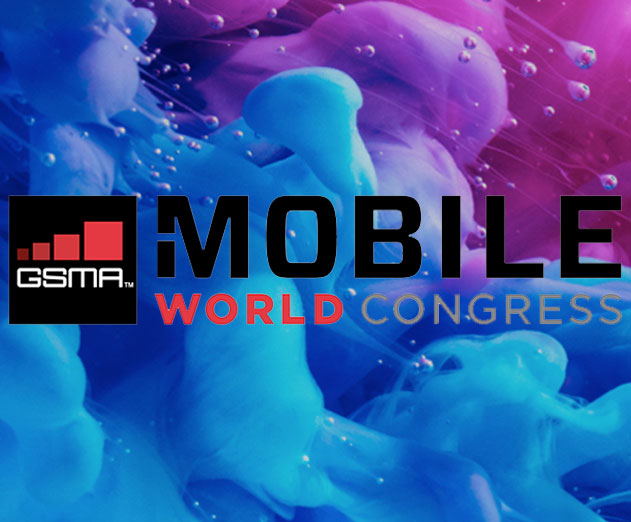 All eyes on Mobile World Conference 2017
Wednesday, February 22, 2017 by Richard Harris

As all eyes turn to the Mobile World Conference (MWC) in Barcelona this month (27 February - 4 March, 2017), Ovum's analyst team have gathered their views regarding what they expect to see at the world's largest and most highly regarded mobile industry event.A key theme, which recurs throughout the report is the belief that MWC 2017 will mark a further shift in the evol...
---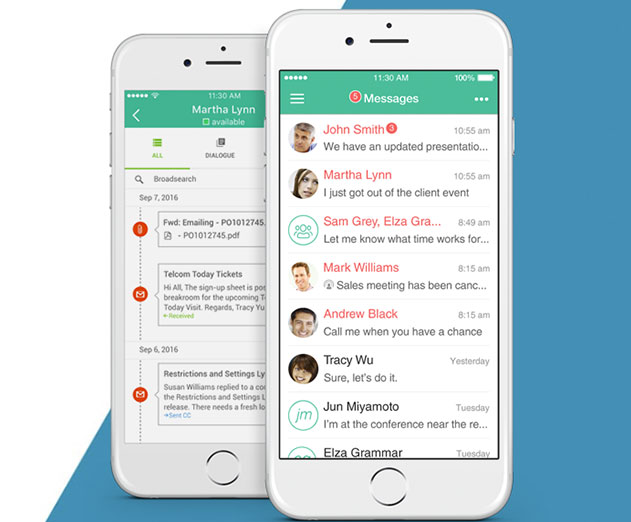 BroadSoft's bMobile gets AI and Apple Callkit
Wednesday, February 22, 2017 by Christian Hargrave

BroadSoft, Inc. has announced two significant enhancements to its bMobile advanced mobility solution: Artificial intelligence capabilities and Apple CallKit support for BroadSoft Business UC-One mobile apps that provide business users with a superior mobile user experience over any device, network or location and unlocks new revenue opportunities for Mobile Operators.A ...
---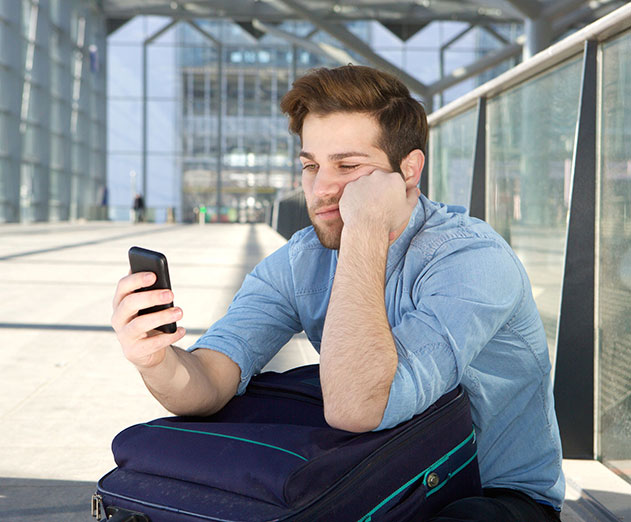 OneRun platform now includes app re-engagement
Tuesday, February 21, 2017 by Richard Harris

YouAppi has announced it has expanded its OneRun Platform to now include Re-engagement. According to data from YouAppi's initial re-engagement campaigns, between 20-40% of inactive users re-engaged with their apps, which is greater than standard industry re-engagement rates. Most apps lose a majority of their users on the day they are installed. That's why YouAppi'...
---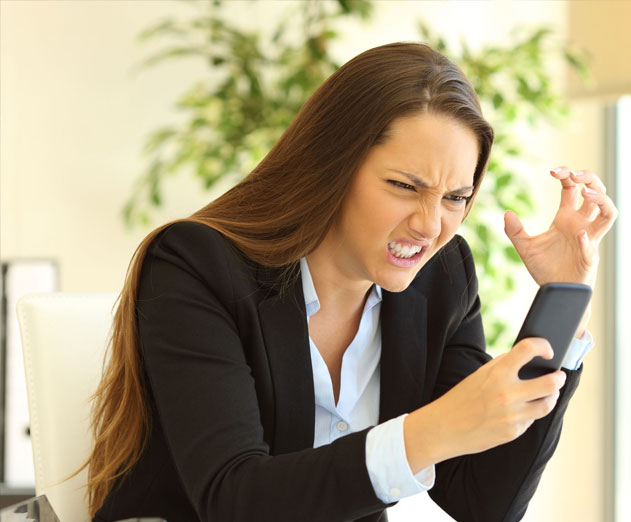 Mobile app advertising is killing adult usage
Saturday, February 18, 2017 by Richard Harris

63 percent of adults avoid mobile apps because of too many adverts, or when asked to pay for the app or extra features. This is the finding of an independent study of 600 mobile app users in the UK and US, commissioned by Tutela, the Wireless Analytics Monetisation (WAM) firm. Users are up to four times more likely to favor apps collecting mobile usage statist...
---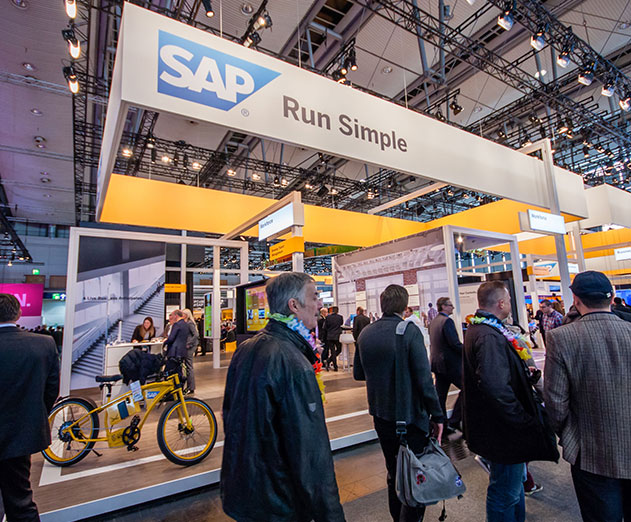 Hubble is expanding into the SAP environment
Thursday, February 16, 2017 by Richard Harris

Hubble has announced the beginning of their expansion into the SAP environment, extending its CPM suite capabilities beyond Oracle and JD Edwards Enterprise Resource Planning (ERP) solutions. Community Coffee Company LLC, the largest family-owned and operated retail coffee brand in America, will begin implementing Hubble's solutions with all-new SAP integration. La...
---
Advancing transformational and intelligent transportation technologies
Wednesday, February 15, 2017 by Christian Hargrave

The Intelligent Transportation Society of America (ITS America) released today its "The Road Ahead: The Next Generation of Mobility" public policy roadmap that provides policy recommendations on how to advance the research and deployment of transformational and intelligent transportation technologies. Specifically, the roadmap provides recommendations on policy issues t...
---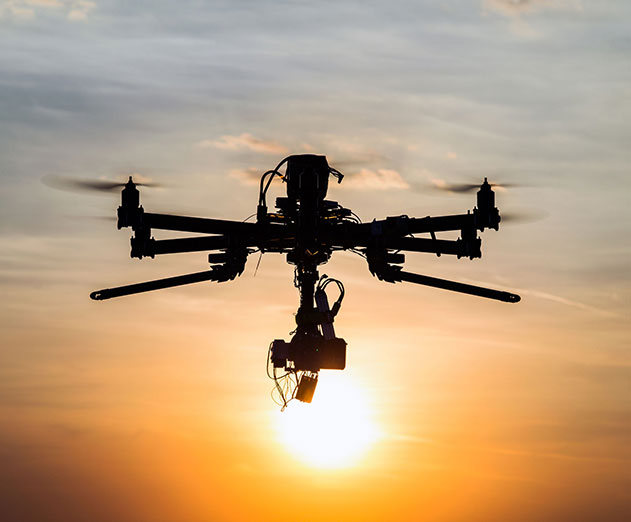 IDTechEx report reveals much larger drone opportunity
Tuesday, February 14, 2017 by Richard Harris

Just when many investors are running for the exit, having burnt their fingers with toy drones and the like, IDTechEx reveals a much bigger picture with considerable potential for the level-headed. The new IDTechEx report, "Electric UAV Drones: Autonomous, Energy Independent 2017-2027" invites developers, and software engineers to consider the trends to larger drones inc...
---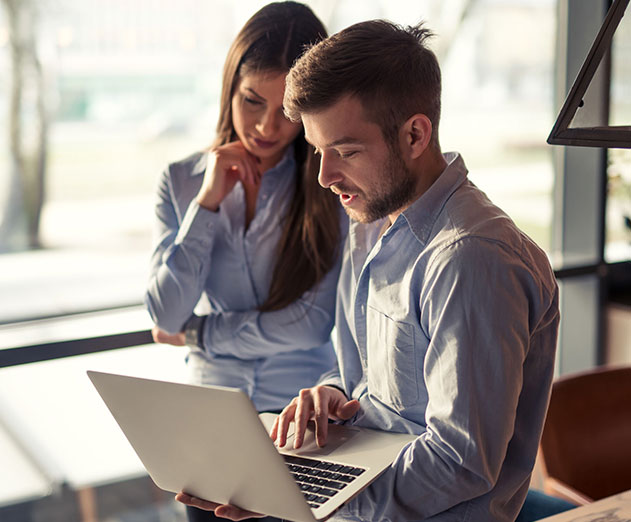 CompTIA shows how tech continues to shape the world
Monday, February 13, 2017 by Richard Harris

Paced by anticipated customer demand for emerging technology, services and software, information technology (IT) industry executives enter 2017 with a positive outlook, according to the IT Industry Outlook 2017 released by CompTIA, a technology association. Their "consensus forecast" projects global industry growth of 4.1 percent in 2017."With the groundwork of cloud, m...
---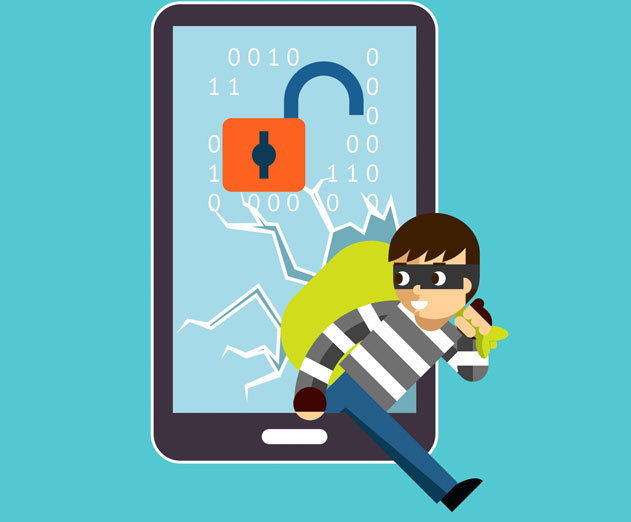 Stopping mobile ad fraud
Sunday, February 12, 2017 by Richard Harris

ClicksMob just released a data report that gives key insights into the $8.2 billion ad fraud problem by analyzing data collected throughout 2016. In the report they address not only the surface problem of the billions of wasted cash but they go on to talk about how all of this fraud is actually tainting a lot of mobile marketing analytics with "dirty data." As...
---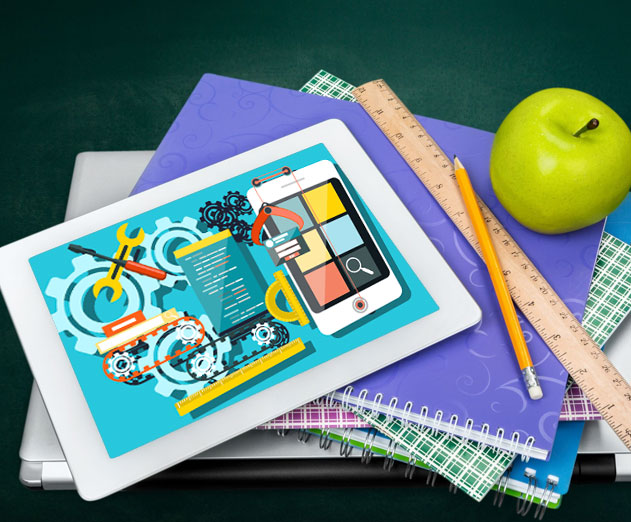 The A to Z of low-code app development
Friday, February 10, 2017 by Karthick Viswanathan

As we enter 2017, we are seeing low-code app development take root across larger enterprises and smaller businesses alike. In 2016, big players like Google, Microsoft, Oracle, and Salesforce staked their claim in this market segment. Enter 2017, and we can expect the new entrants, along with incumbents such as WaveMaker, Mendix and OutSystems, to beg...
---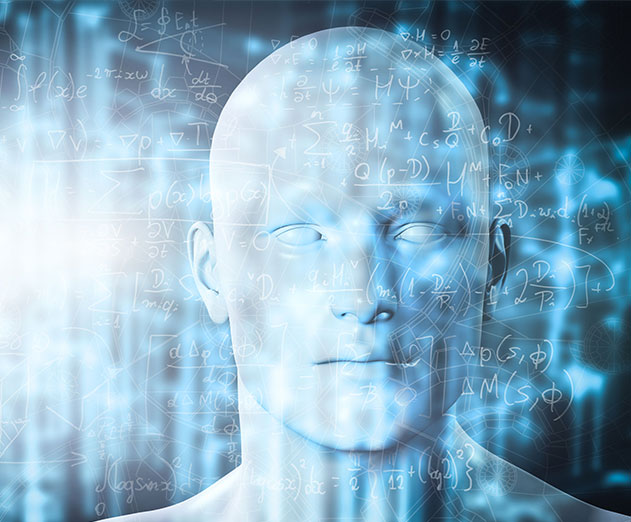 AI-powered operational analytics
Tuesday, February 07, 2017 by Christian Hargrave

Digital transformation is augmenting every customer experience and has already become the dominant medium for growth in any business. According to a Gartner survey, rapid growth is expected to continue with 87 percent of businesses explicitly considering digital transformation in their capital allocation planning for the next two years. IT operations and application mon...
---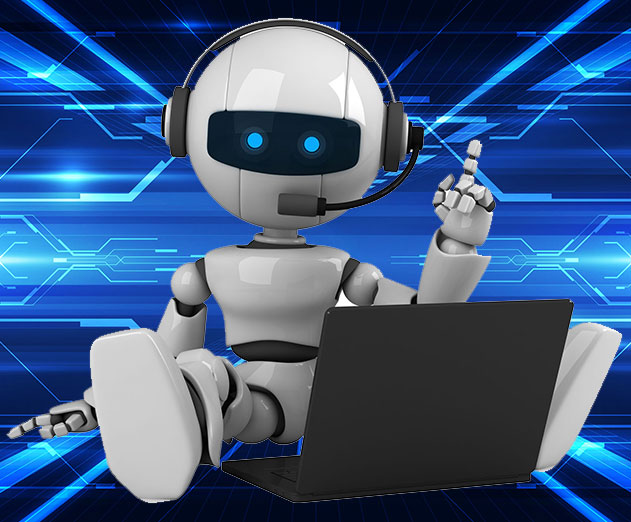 SMS-powered chatbots and the massive missed opportunity
Monday, January 30, 2017 by Richard Harris

There's a lot of buzz around chatbots in the technology industry - what they are, why they're valuable, how to build a better one, etc. Despite being popular on the tongue however, a new industry survey which polled over 1,500 mobile users in both the US and UK is acting as a wake-up call to enterprises as consumer preferences for new-age mobile communication channels, ...
---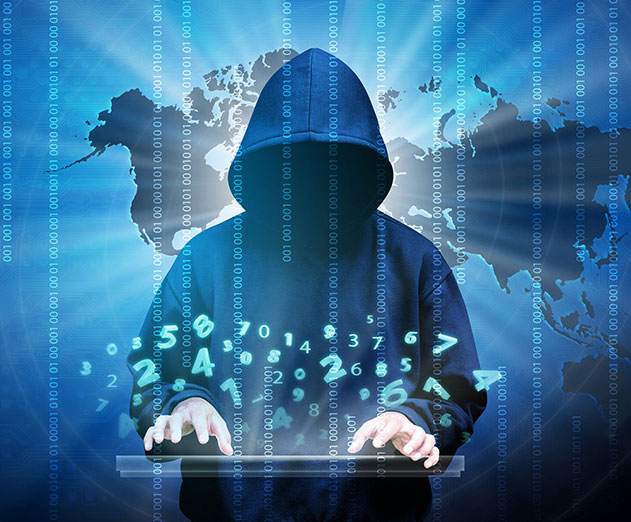 The hackers religion of open source: A manifesto (kind of)
Friday, January 27, 2017 by Pavel Cherkashin

Religion sucks. But people still need to believe in something to have motivation in life. Over the last 20 years, religions have reported incredible decreases in numbers. Many scholars attribute that to the growth of technology, connectivity and to the exposure it gives people to different religions. There are more people now that identity as "spiritual" than ever befor...
---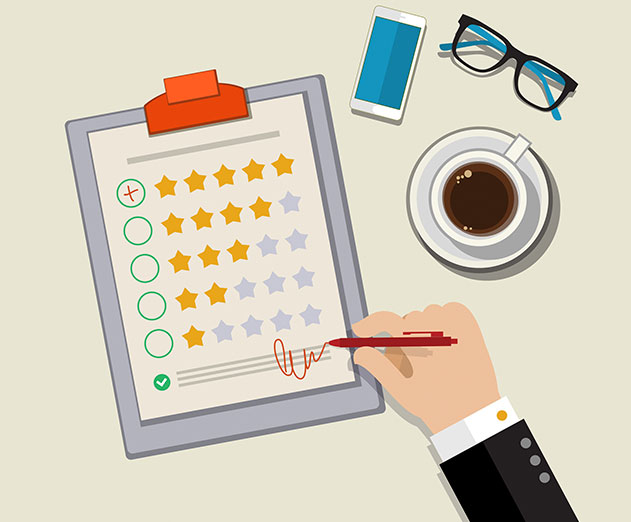 Why self-discovery is the hottest customer service tool right now
Friday, January 27, 2017 by James Ramey

Remember the days when the only way to get information about a product in a store was to ask an employee, or when you would have to call a customer service hotline to ask questions about a product you purchased? Those days may soon be distant memories to most shoppers and some younger generations may have never even had to do it.The consumers of today are tech-savvy, do...
---
The future of cloud communications
Friday, January 27, 2017 by Richard Harris

As the popularity of using Cloud-enabled platforms grows, the market for such features is quickly ballooning in size. I'm sure you've heard about this latest trend in both tech and non-tech industries of adopting the power that a Cloud platform can provide, and in turn, some really special things are happening as its evolution continues down the road. But what's the fut...
---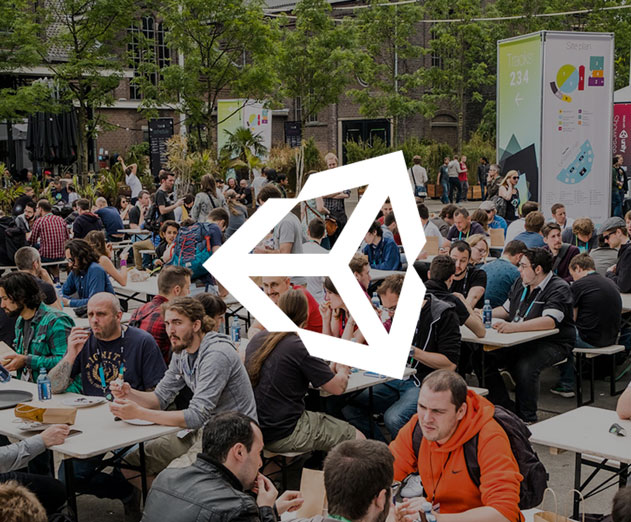 Unity Unite conference series focused on bridging developers and artists
Friday, January 27, 2017 by Richard Harris

Unity Technologies just announced its worldwide Unite conference series. Focused on bringing developers and artists the knowledge and networking they require for success, Unity is holding eight Unite conferences globally in 2017. Creators will be able to attend them in Amsterdam, Austin, Beijing, India, Melbourne, Seoul, Singapore and Tokyo. Unite events are unique oppo...
---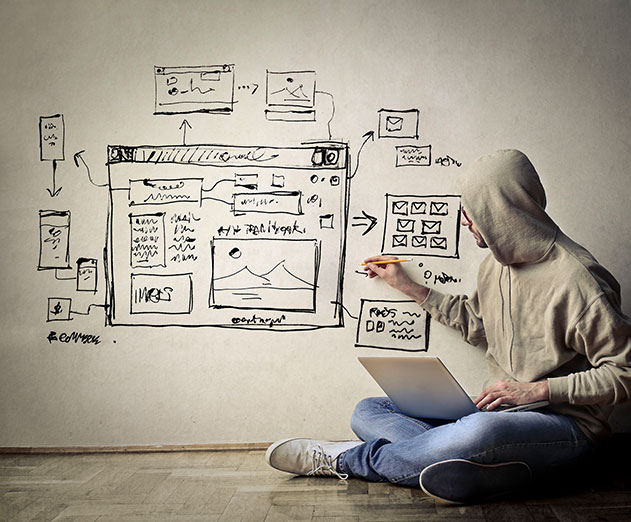 FileMaker's State of the Custom App Report looks at citizen developers
Thursday, January 26, 2017 by Richard Harris

As technology advances, so too does it's versatility in the hands of the average ordinary person. A new wave of low and no code solutions is flourishing, allowing a robust group of citizen developers to rise up. Developers, who either can't or don't want to code, are creating their own application development projects - sometimes without having to type a single line of ...
---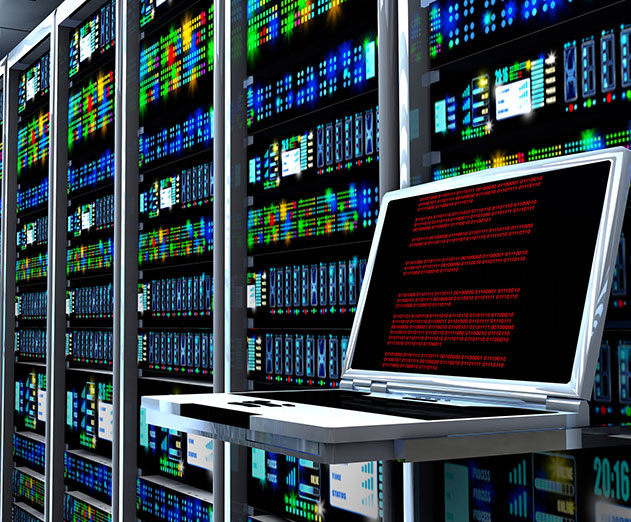 Kinetica launches in-database analytics via user-defined functions
Wednesday, January 25, 2017 by Christian Hargrave

Kinetica has announced the availability of in-database analytics via user-defined functions (UDFs). This brand new capability makes the parallel processing power of the GPU accessible to custom analytics functions deployed within Kinetica. This opens the opportunity for machine learning/artificial intelligence libraries such as TensorFlow, BIDMach, Caffe, and Torch to r...
---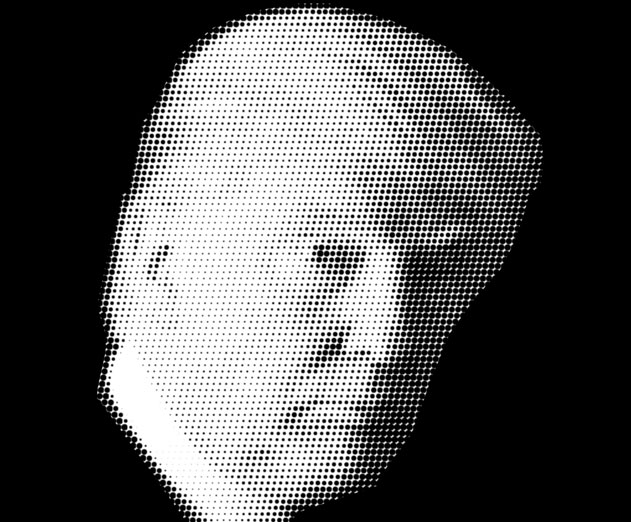 How Trump will affect the technology industry
Friday, January 20, 2017 by Gary A. Griffiths

To many, it seemed like we'd never make it to 2017. After a bruising presidential campaign, perhaps the longest in electoral history. But here we are, our first true, post-election year in eight years. For me, these years are always fun, with soaring hopes dashed and ill tidings avoided. Moreover, it's during these post-election years that we quietly return to the ...
---
Creating a tvOS app in 30 days
Thursday, January 19, 2017 by Richard Harris

tvOS is still fairly new and with the app store being flooded, it's a fresh, emerging platform to develop new experiences for. This guest post from Carl Williams at YOOX NET-A-PORTER GROUP, walks us through their first time Apple TV app creation experience. For the past five years men's style destination MR PORTER has produced videos for its weekly digi...
---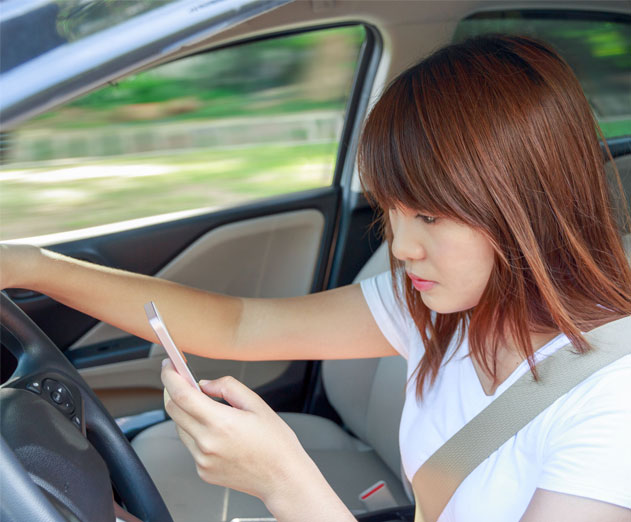 App intelligence with bad performance destroys engagement
Thursday, January 19, 2017 by Leena Joshi

Application intelligence is a given in todays digital world. App consumers have come to expect that Netflix will fill the post-binge void with insightful viewing recommendations, Facebook will never run out of friend suggestions, banks will alert them to unusual credit card activity, and Pandora will always know the perfect song to play next.But while users may have the...
---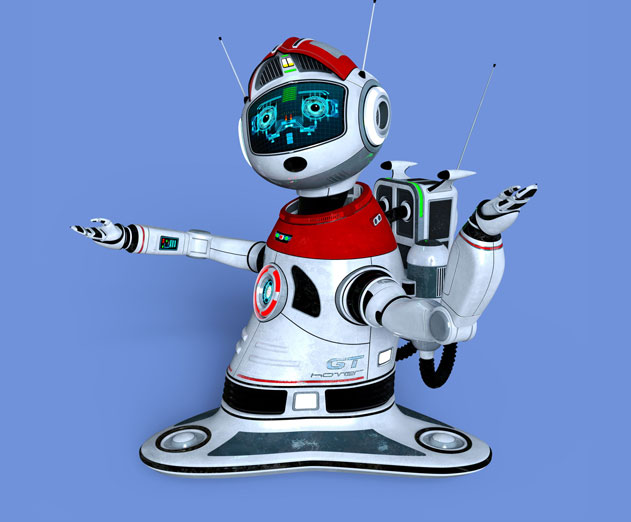 Deep learning neural AI coming soon to drones, self-driving cars, and toys
Wednesday, January 18, 2017 by Richard Harris

Based on work originally developed for NASA, 'The Neurala Brain' enables a new generation of smart products that learn, adapt and interact with their environment in real time Neurala, the software company that has invented The Neurala Brain, a deep learning neural networks platform that is making smart products like toys, cameras and self-driving cars mor...
---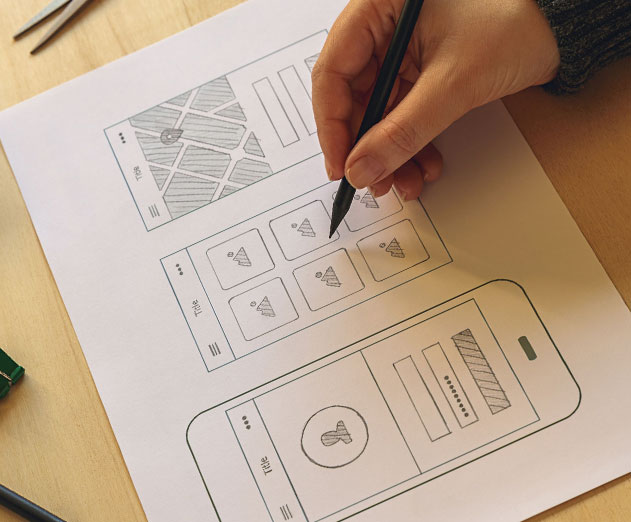 What app development technologies we missed in 2016 and what's coming next
Saturday, January 14, 2017 by TJ VanToll

It's that time again to look at the year ahead and consider what trends and technologies will reign supreme in the application development world. As mobile apps become the main driver of accelerating digital transformation in businesses, more developers and vendors are focusing on the latest technology needed to excel. But with developer tools and languages evolving as ...
---
GDC says HTC Vive outpaces Oculus Rift as the most popular VR / AR platform
Thursday, January 12, 2017 by Christian Hargrave

The Game Developers Conference (GDC) has released the results of the fifth annual State of the Industry Survey, revealing trends in the games industry ahead of GDC 2017 this February. Here are some of the many learnings from the survey of more than 4,500 game developers who have attended GDC in the last three years.Game Makers are feeling optim...
---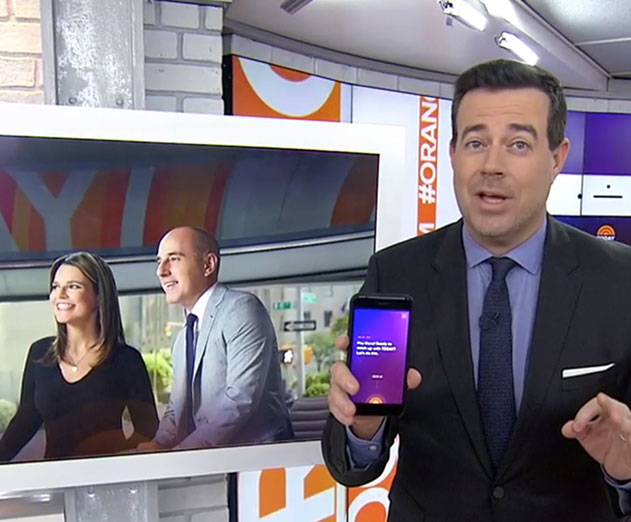 The NBC TODAY show app makeover from Objective-C to Swift
Tuesday, January 10, 2017 by Richard Harris

The TODAY show has created a sleek new mobile app to share a mix of the best moments from the good old days, to those fresh off-the-press stories. They have covered everything from the fall of the Berlin Wall, to the inauguration of every president since Harry Truman. And now, the show TODAY show team wants to share all of those historical memories with its vie...
---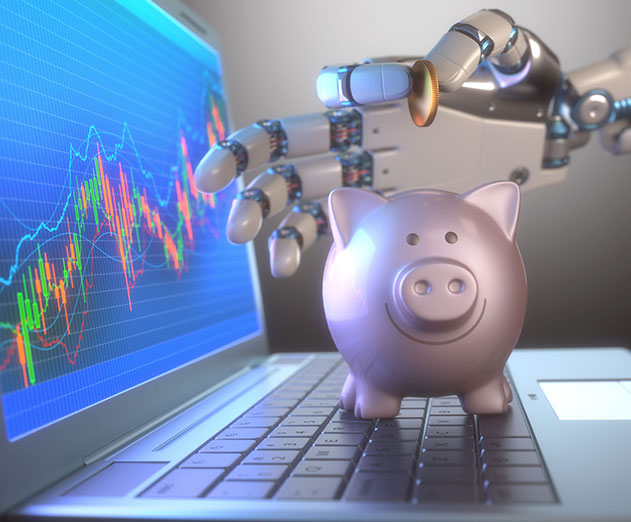 Messenger bots now communicating with NovoPayment clients
Monday, January 09, 2017 by Christian Hargrave

Messenger bots to be used by many banks, financial institutions and other such organizations in 2017 as we continue to see the rise of artificial intelligence.An instance of the latest developments in AI, is NovoPayment's newest product Messenger bot. They have recently announced availability of Messenger integration within its platform, allowing its clients - inc...
---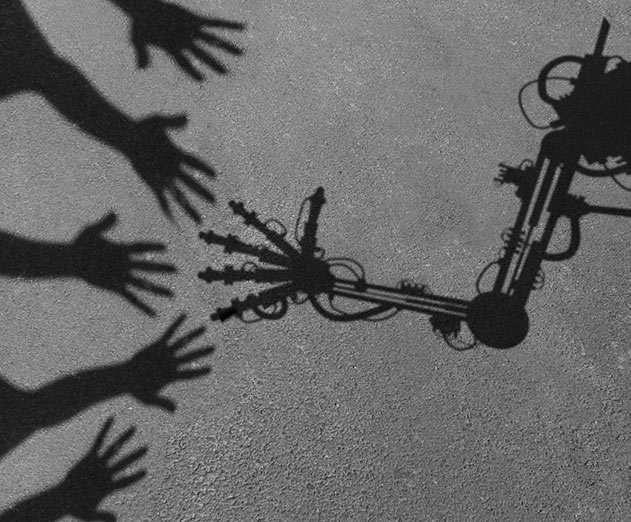 Carnegie Mellon AI competes against top poker players
Thursday, January 05, 2017 by Christian Hargrave

Four of the world's best professional poker players will compete against artificial intelligence developed by Carnegie Mellon University in an epic rematch to determine whether a computer can beat humans playing one of the world's toughest poker games.In "Brains Vs. Artificial Intelligence: Upping the Ante," beginning Jan. 11 at Rivers Casino, poker pros will play a col...
---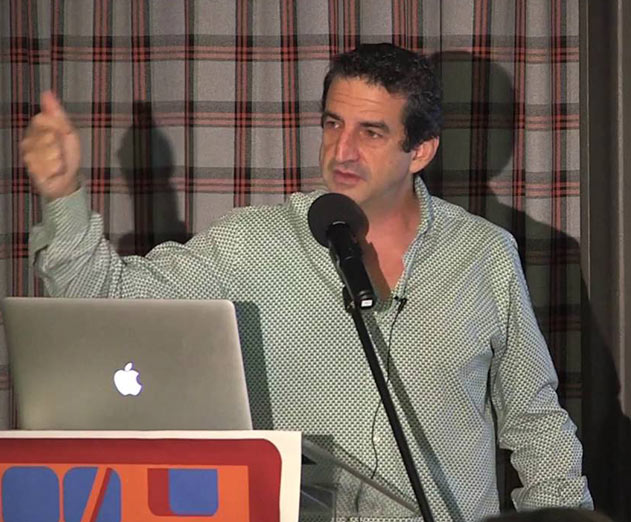 Artificial Intelligence: 5 key attributes of all modern AI systems
Thursday, January 05, 2017 by Richard Harris

What are the common attributes that all modern Artificial Intelligence systems share? Former NASA Deputy Chief of AI at the Ames Research Center, Monte Zweben tells us. A technology industry veteran, Monte Zweben's early career was spent with the NASA Ames Research Center as the Deputy Chief of the Artificial Intelligence Branch, where he won the prestigio...
---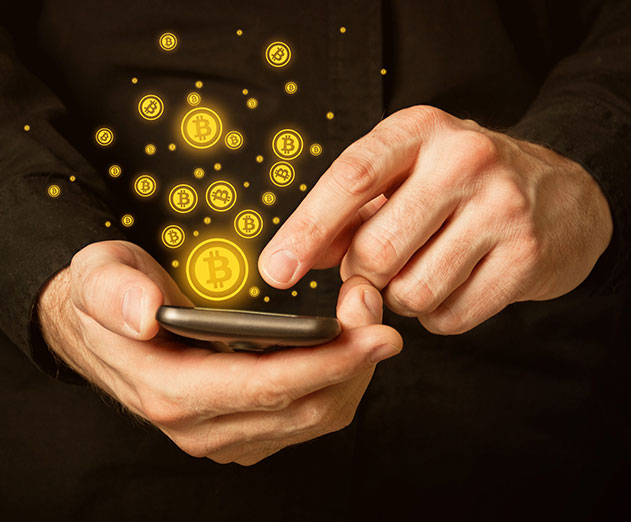 Remitano Bitcoin P2P leaves out the banks to help secure your money
Monday, January 02, 2017 by Michael Haynes

As banks and nations slowly move towards a cashless society, people everywhere have began to buy "third party" currencies that exist outside of national monetary systems. The fear being caused from the bank's future control of the monetary policies and possible installation of negative interest rates. Not to mention the tracking and storing of all financial transac...
---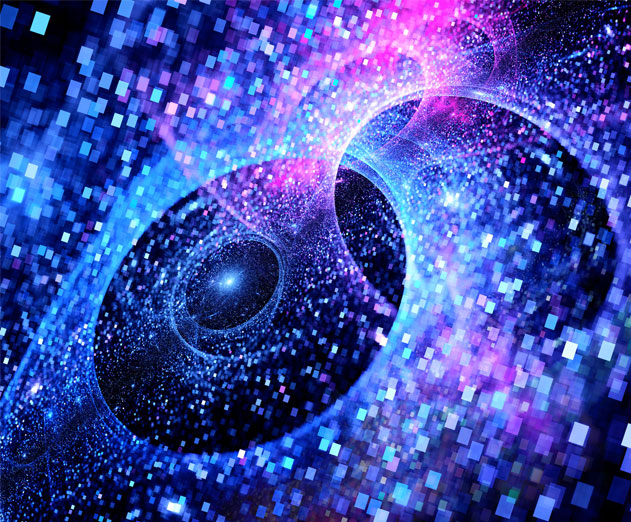 More data will be created in 2017 than the previous 5,000 years of humanity
Friday, December 23, 2016 by Richard Harris

Editors note: Predictions sent in from Sencha's CEO Art LandroIn 2015, Art predicted that in 2016 the explosion of data would drastically transform the technology landscape, requiring organizations to visualize all incoming data from IoT devices for rapid decision making and insight into competitiveness and viability. He believes data will remain a key growth ...
---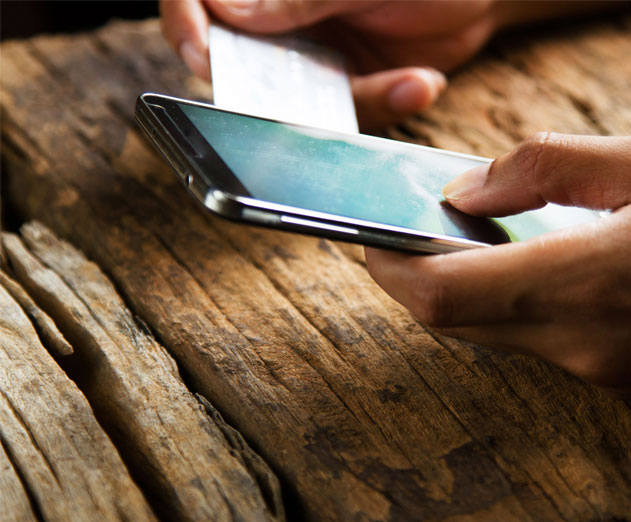 Privacy will be the name of the game in 2017
Thursday, December 22, 2016 by Richard Harris

Editors note: 2017 predictions by Alan Duric, Co-Founder and CTO at Wire 2016 has seen a huge rise in machine learning and connected devices from Amazon Alexa and Google Assistant; to Apple CarPlay and Android Auto. The world has become truly connected but not without the growing pains that any emerging industry is bound to face. In Dec...
---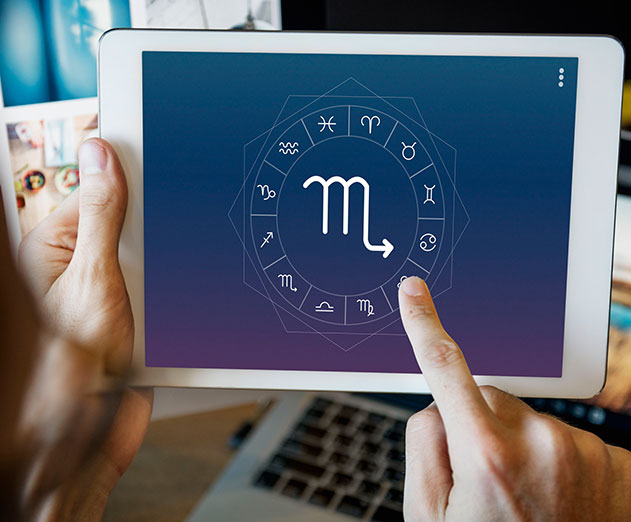 Pinxter Digital's predictions for 2017
Wednesday, December 21, 2016 by Michael Haynes

Pinxter Digital thinks about mobile nonstop. With 2017 creeping in, they've put a lot of thought into what the year will hold for mobile technology. 2016 was great for mobile and the success isn't stopping there. 2017 will spark all new waves of innovation. Mobile Bot CommerceBlack Friday shopping – a joyful experience for some, scary for others. Consumers are increasin...
---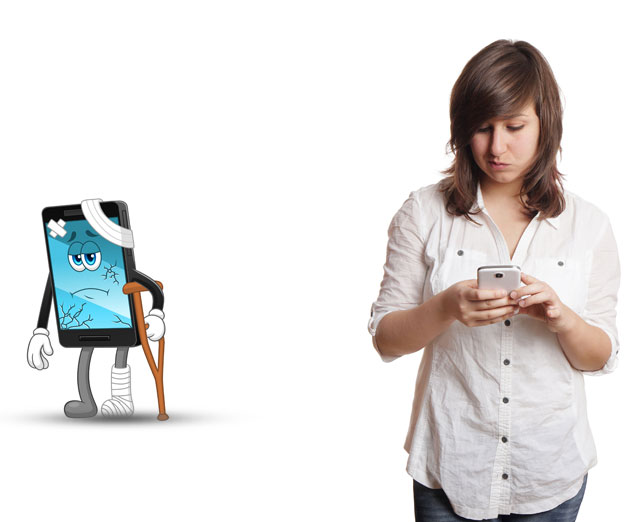 How to prevent users from dumping your branded app
Tuesday, December 20, 2016 by Samir Addamine

We all know that the odds are stacked against branded apps. It has been established, for instance, that 90% of branded apps have fewer than 10,000 downloads. If you launch a new app today, you are one among 4 million or so. With a 0.1% chance, the Chargers are more likely to win the Super Bowl. Those odds are getting worse. The avera...
---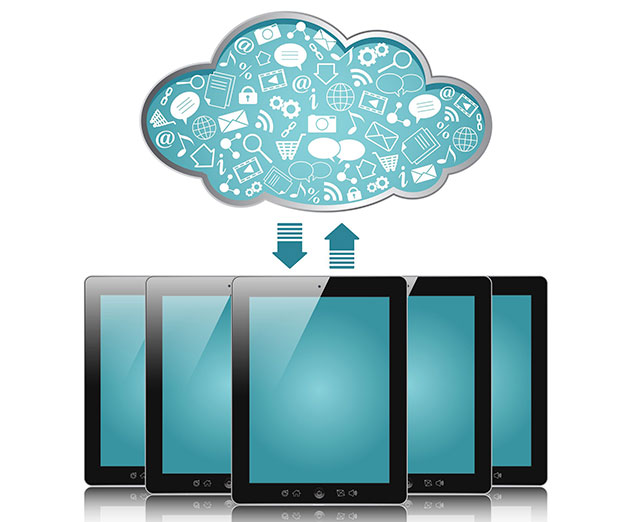 Hourly pricing for Informatica Cloud Services in Microsoft Azure launches
Thursday, December 15, 2016 by Michael Haynes

Informatica just announced the availability of hourly pricing for Informatica Cloud Services for Microsoft Azure in the Azure Marketplace. Now available as a pay-as-you-go hourly pricing model, this solution is designed to help users of the Azure cloud platform and Microsoft Cortana Intelligence Suite jump-start cloud data integration and management projects. Addit...
---
Unity hires some AI and Machine learning muscle
Monday, December 12, 2016 by Christian Hargrave

Unity announced that it has hired Dr. Danny Lange as VP of AI and Machine Learning. He joins from Uber, where he was head of machine learning.At Uber, Lange led the efforts to build the world's most versatile Machine Learning platform to support Uber's hyper growth. As head of machine learning, Lange will lead Unity's efforts around AI (Artificia...
---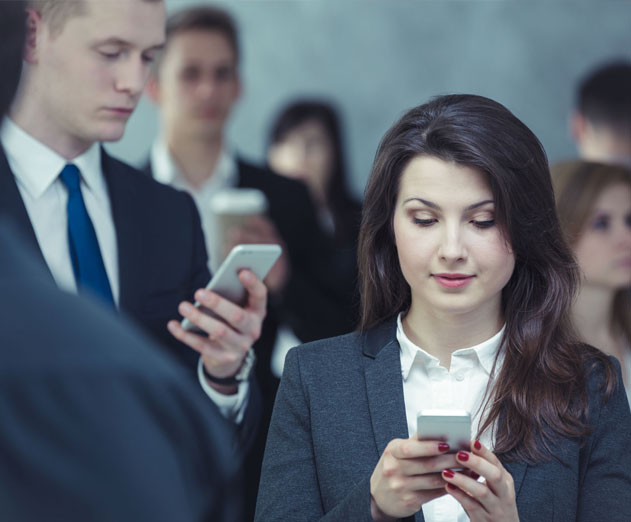 What IBM says were the shifts in enterprise mobility throughout 2016
Saturday, December 10, 2016 by Richard Harris

As companies continue down the road of mobile enterprise application development to improve their software infrastructure, many are left wondering if it is the correct step to take. "What makes a good enterprise software?" and "How can I take advantage of the newest trend?" is on the minds of many businesses constantly.We sat down with Phil Guido, General Manager at IBM...
---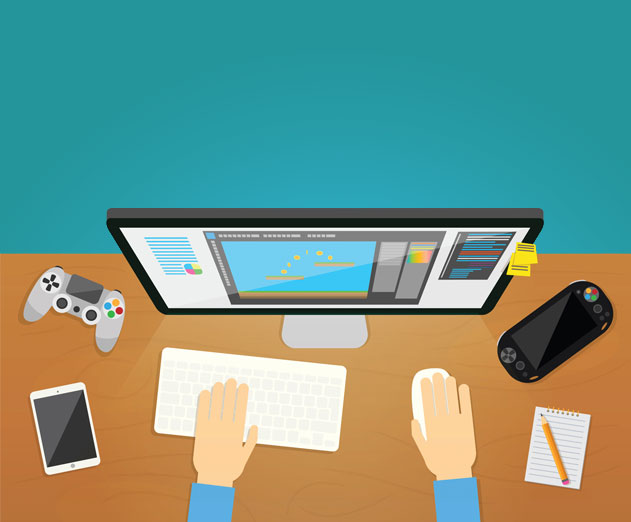 Indie game makers can now get user acquisition help from the new Game Alliance
Thursday, December 08, 2016 by Michael Haynes

Tilting Point, a provider of publishing services for mobile developers, has launched Game Alliance, a new user acquisition fund established to scale UA campaigns for independent game makers. Game Alliance is designed specifically for developers who want to self-publish, maintain ownership of their IP and retain all their equity. The fund's resources will be applied to g...
---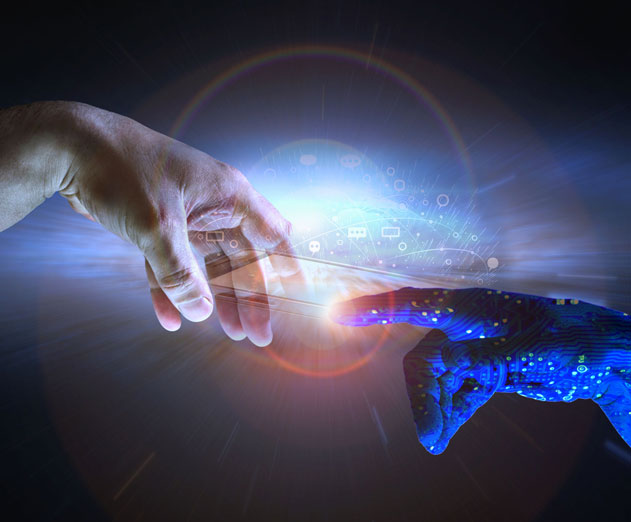 Artificial intelligence and app development
Tuesday, November 29, 2016 by Richard Harris

The growth of artificial intelligence and machine learning is driving a whole new class of application possibilities. From chatbots to predictive analytics and more, developers and businesses as a whole should explore ways to utilize their customer and business data to deliver better customer service, new products and reimagine their processes. What went wrong...
---