Enterprise magazine search results
App Developer Magazine issues we found relating to Enterprise
---
Our inaugural issue! June 2013 was our very first issue and you can view it in it's entirety here for free! The articles inside include, Cross Platform App Development, The Pains of App Development Contract Work, Alternative Ways of Monetizing Apps, Intro Into Corona, Monthly News, Tips, and much more!
---
Enterprise news search results
Developer news items we found relating to Enterprise
100 results
---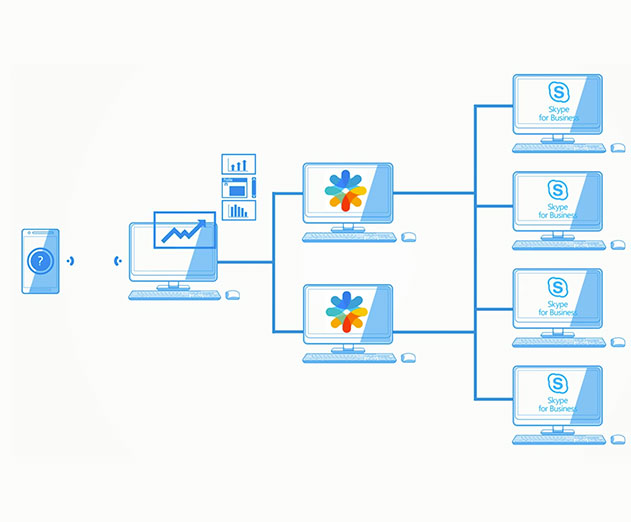 Cloud-enabled attendant console at Enterprise Connect 2017
Monday, March 27, 2017 by Richard Harris

At Enterprise Connect 2017, Enghouse Interactive has announced that its TouchPoint Attendant for Microsoft Skype for Business Online is generally available. TouchPoint Attendant is an operator console solution that natively integrates into Microsoft's Skype for Business. This makes them one of the first consoles to market with support for Skype for Business Online and O...
---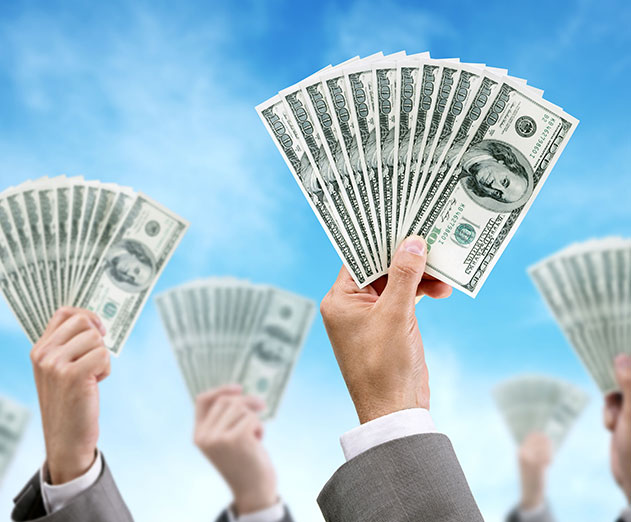 Mashape gets $18M in series B funding to help further the API revolution
Friday, March 24, 2017 by Christian Hargrave

Mashape has announced that they have achieved a company milestone as they close a $18M Series B funding round, led by Andreessen Horowitz, a venture capital firm, with previous investors CRV and Index Ventures participating. The funding round, according to Mashape, "represents all the hard work by the team, our dedication to building the best and most open API Gateway f...
---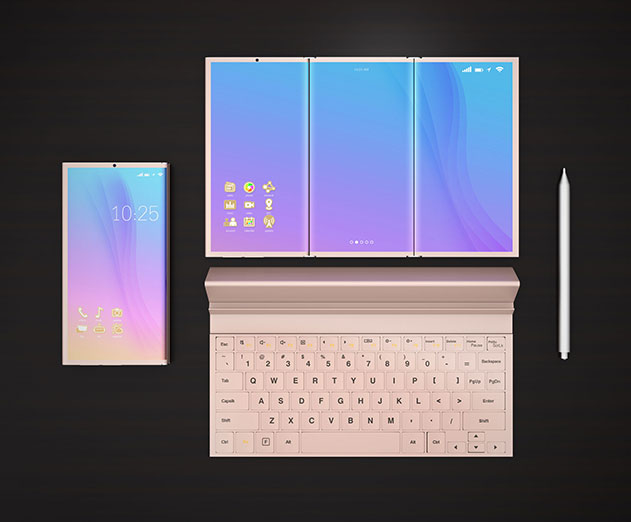 Radicle new flexible screen devices coming in a rush
Friday, March 24, 2017 by Richard Harris

Smartphones which unfold to become tablets, adjustable curved TVs and pop-up presentation screens are just some of a radical new wave of product concepts made possible by advances in flexible display technology, highlighted in the latest research report from Futuresource Consulting. Currently, the industry is in a phase of 'limited flexibility', commonly referred to as ...
---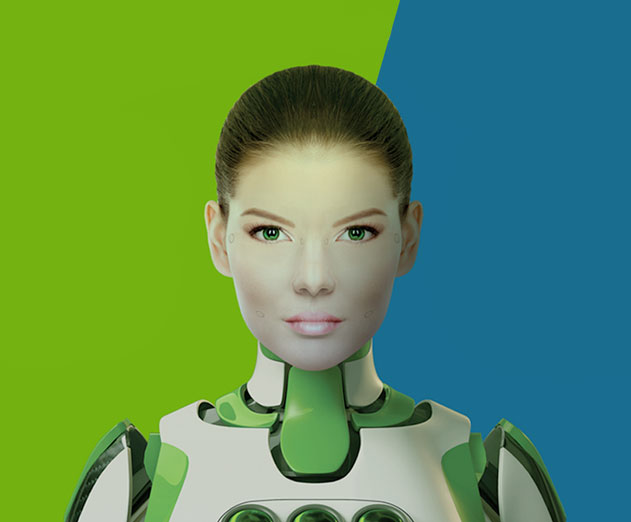 How Apttus machine learning technology is helping sell Lenovo PCs
Thursday, March 23, 2017 by Christian Hargrave

Apttus has announced the live implementation of its Configure Price Quote solution at Lenovo, a PC manufacturer and provider of consumer, commercial, and enterprise technology. Apttus CPQ reduces the time needed to complete Lenovo's end-to-end sales quoting and approval processes from days to mere minutes. These strategic differentiations will allow Lenovo to focus more...
---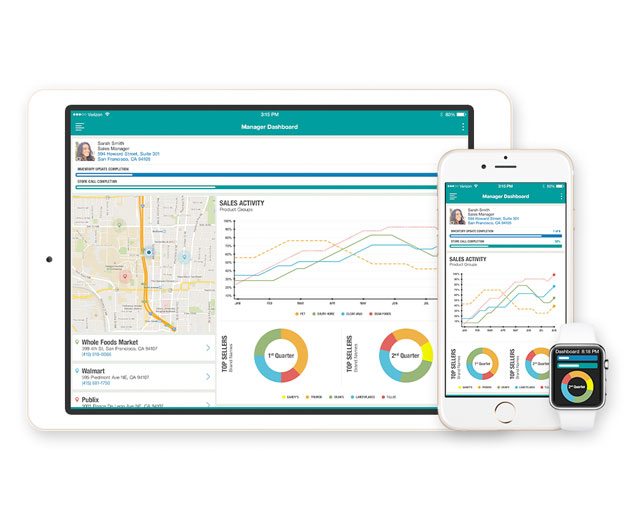 SmartUX 5.0 released so you can make low-code apps even faster
Thursday, March 23, 2017 by Christian Hargrave

PowWow Mobile, the enterprise mobility platform that lets you create apps, has announced the latest release of its SmartUX Platform version 5.0. The new enhancements will simplify collaboration between IT and business teams through new levels of speed, visibility, and controls. SmartUX 5.0 is the most powerful platform for the rapid design and deployment of enterprise m...
---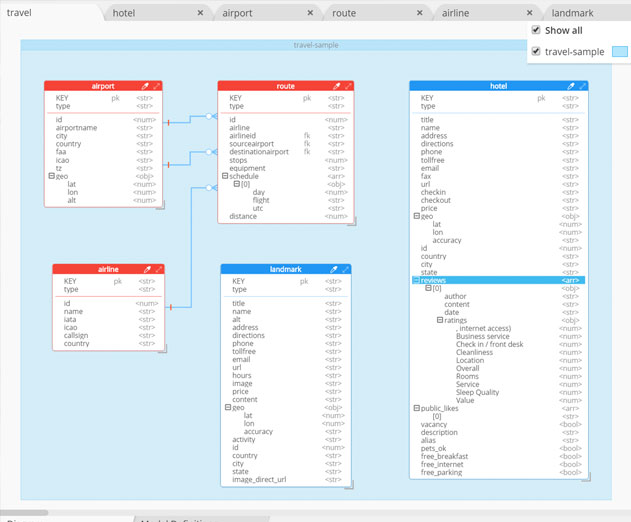 The first data modeling tool for Couchbase NoSQL databases is here
Wednesday, March 22, 2017 by Richard Harris

Hackolade has introduced the first data modeling software tool for the Couchbase NoSQL database community. This software is compatible with Couchbase versions 4.0 through the latest 4.6 release. Standard features of Hackolade, already popular with NoSQL database users, have been adapted to support the specifications of Couchbase. Users for the new release of Hacko...
---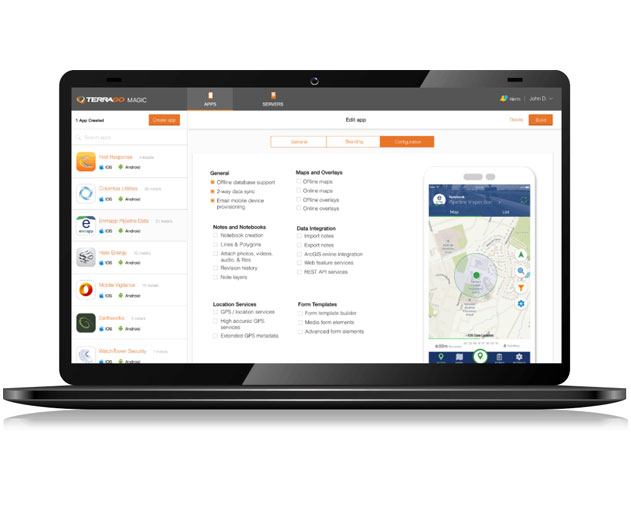 Creating customizable apps without a single line of code
Wednesday, March 22, 2017 by Mike Gundling

When TerraGo came into being, field data collection typically meant printing paper maps and forms. After binding them for crews to take into the field, they would be used to perform and record asset inspections, preventive maintenance, site surveys, engineering reports and all types of field work in nearly every industry. Notes were taken with pen and pencil in massive ...
---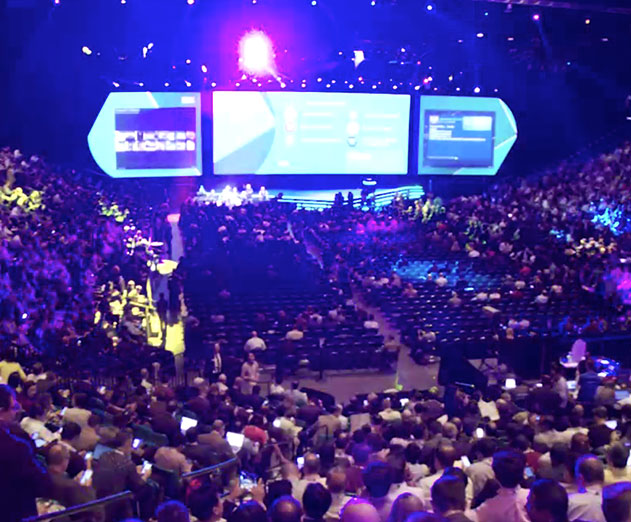 What's happening at IBM Interconnect 2017
Monday, March 20, 2017 by Richard Harris

At IBM Interconnect, IBM's largest cloud computing event of the year, they have announced a whole laundry list of new news items - like client adoption, tech breakthroughs and work they are doing to arm the next gen of cognitive developers. Here's a brief overview on what you might be missing at their latest event:IBM Cloud announcementsNew software and services designe...
---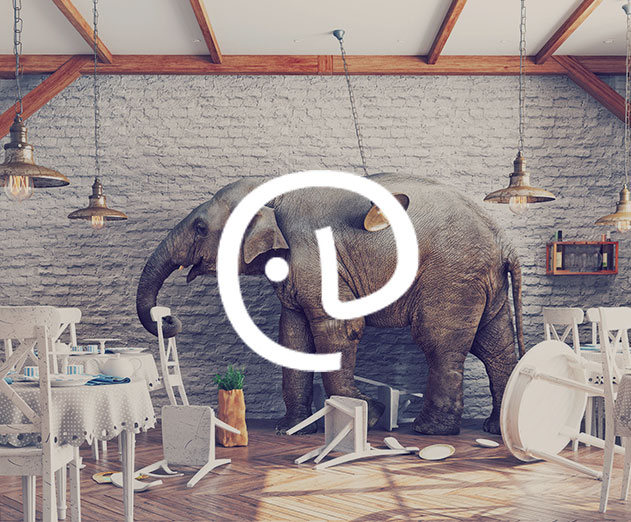 AtScale 5.0 brings order to the big data chaos
Wednesday, March 15, 2017 by Christian Hargrave

AtScale announced the general availability of AtScale 5.0. Supported by a newly granted patent on the platform's ability to run its powerful calculation engine against any BI visualization tool, AtScale 5.0 brings order to the big data chaos.AtScale 5.0 packs new features including a scalable dimensional calculation engine, a machine learning performance optimizer, a un...
---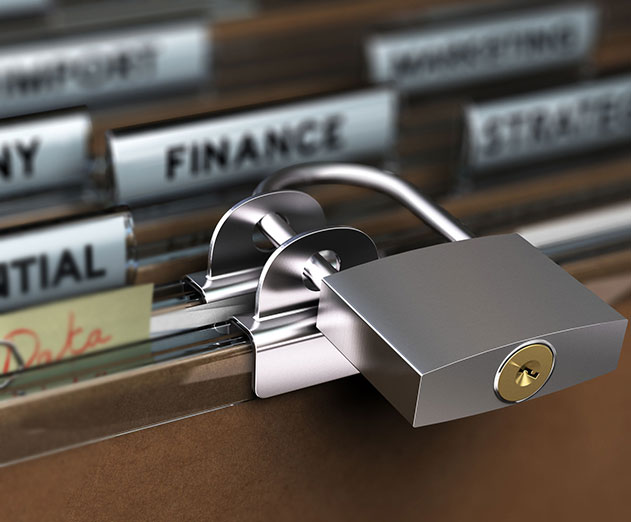 Dataguise released DgSecure for Google Cloud Storage
Tuesday, March 14, 2017 by Richard Harris

Dataguise has said that DgSecure Detect now supports sensitive data discovery on Google Cloud Storage (GCS). Integration with GCS extends the range of platforms supported by DgSecure and helps data-driven enterprises move to the cloud with confidence by providing precise sensitive data discovery across the enterprise and in the cloud. With their platform, organizations ...
---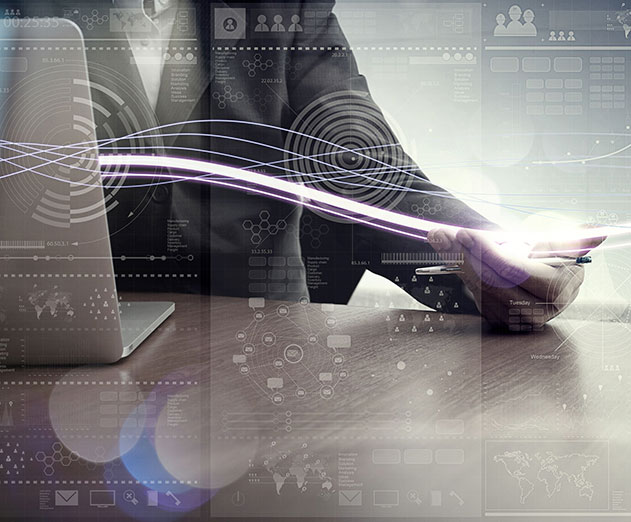 A progress report on big data initiatives
Tuesday, March 14, 2017 by Christian Hargrave

Qubole, the big data-as-a-service company, has released the results of its State of DataOps report, a survey of IT and data professionals on the progress of their big data initiatives. The survey revealed a clear reality gap: while data teams have high confidence they can enable self-service insights to meet growing demands across the enterprise, few have delivered on t...
---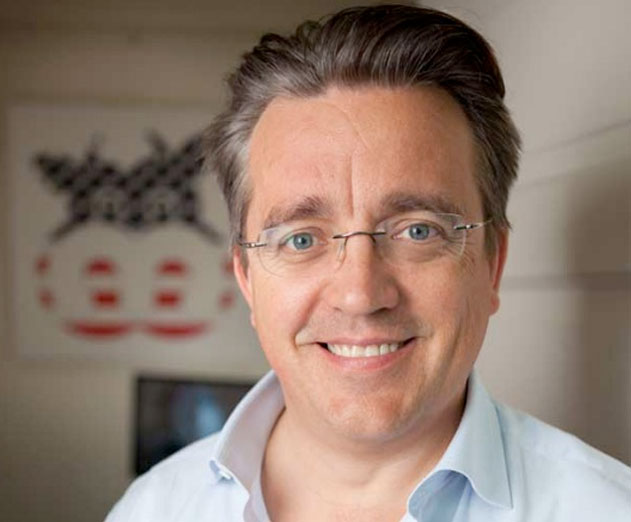 Explaining what AIOps is and why it matters to developers
Monday, March 13, 2017 by Richard Harris

We recently spoke with Phil Tee, CEO of Moogsoft to learn more Algorithmic Intelligence, (the "AI" in AIOps). What is AIOps you say? It's a new category defined by Gartner research that is an evolution of what the industry previously referred to as ITOA (IT Operations and Analytics).It seems we have reached a point where data science and algorithms are being successfull...
---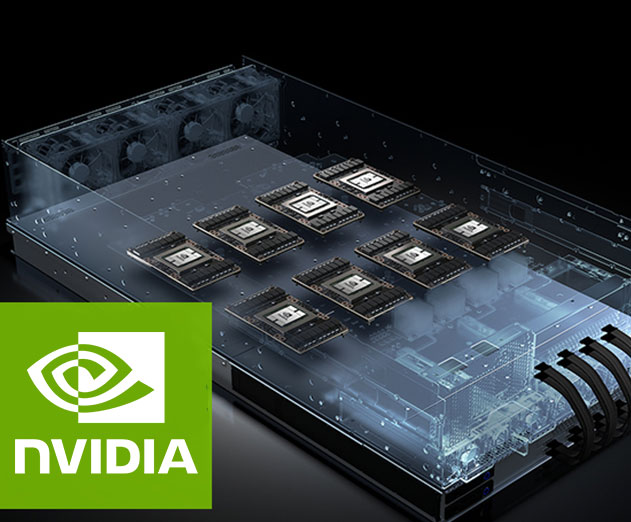 NVIDIA releases GPU accelerator to improve AI
Friday, March 10, 2017 by Richard Harris

As innovation progresses, more and more processing is being offloaded to the cloud to do the heavy lifting. But how much cloud usage is too much for cloud providers to handle efficiently? That is the answer that many companies hope never to have to answer as they ramp up their cloud usage exponentially. That's where NVIDIA and Microsoft look to make big changes in the w...
---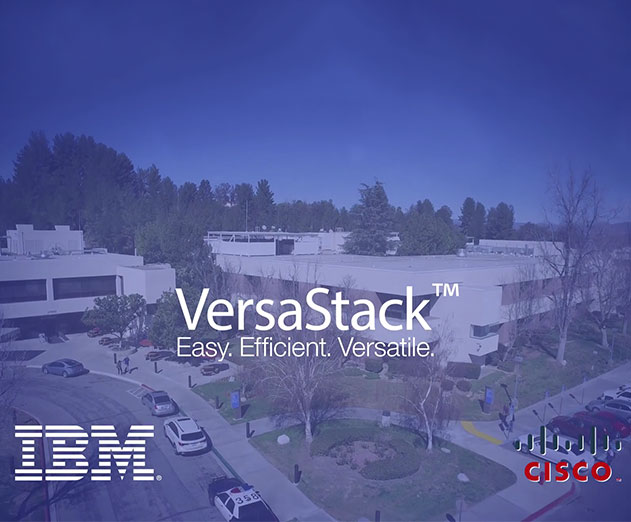 IBM and Cisco announced expanded solutions for VersaStack
Thursday, March 09, 2017 by Christian Hargrave

Cisco and IBM announced new solutions for VersaStack, converged infrastructure jointly developed by the two companies. VersaStack helps organizations reduce complexity and automate processes to accelerate the delivery of applications. The additional technologies incorporated in the announcement today extend VersaStack to include hybrid cloud capabilities and also take a...
---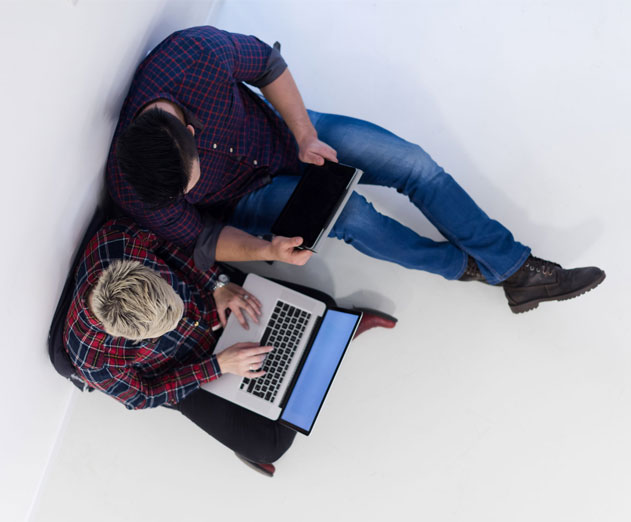 Making IT professionals play nice with low-code developers
Thursday, March 09, 2017 by Richard Harris

With the Department of Labor predicting a shortage of professional developers by 2020, more citizen developers are taking matters into their own hands, building sophisticated enterprise apps with capabilities ranging from task management to automating workflows. A recent survey from Appian fielded over 500 Information Technology Decision Makers to understand challe...
---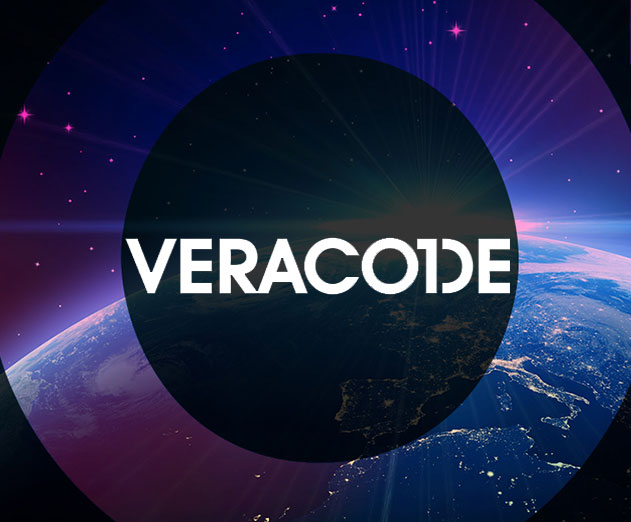 Veracode sells to CA Technologies for $614M
Wednesday, March 08, 2017 by Christian Hargrave

CA Technologies announced it has signed a definitive agreement to acquire Veracode, a company that is securing web, mobile and third-party applications across the software development lifecycle, for approximately $614 million in cash. The transaction is expected to close in the first quarter of fiscal year 2018, and is subject to customary closing conditions, including ...
---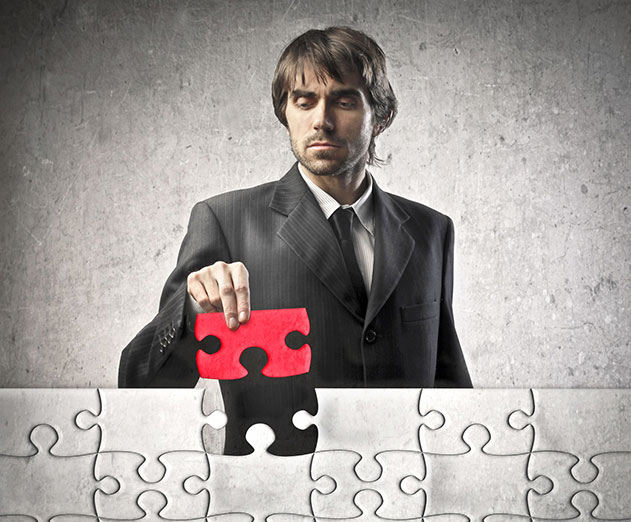 How to integrate business priorities into the DevOps process
Wednesday, March 08, 2017 by Anaud Ganpaul

The business case for enterprise mobile applications is in crisis. Enterprises increased their spend on mobile application development to more than 10% of their overall budgets in 2016, yet fewer than 1% of mobile apps are successful, according to research firm, Gartner.To address this disturbing trend, enterprises are re-envisioning their mobile application development...
---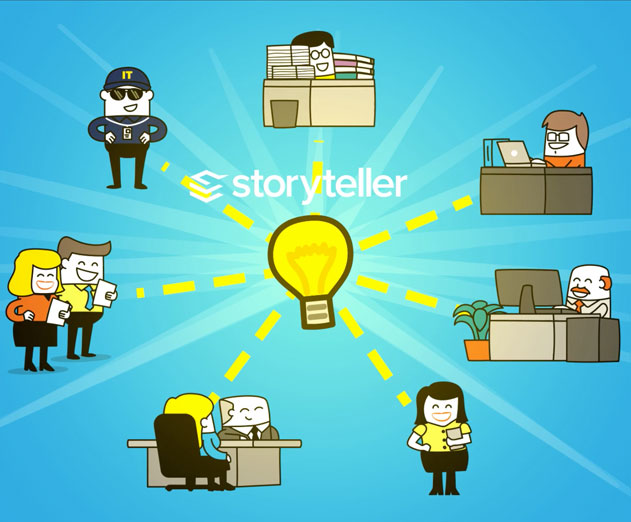 Blueprint Storyteller for Agile gets updated
Monday, March 06, 2017 by Richard Harris

Blueprint Software announced the latest release of Blueprint Storyteller for Agile, its Agile planning solution that enables business-driven DevOps delivery and upfront automation. The new Storyteller functionality makes it easier for organizations to shift to continuous delivery, and helps them achieve Agile at scale. By automating business activities and clearly ...
---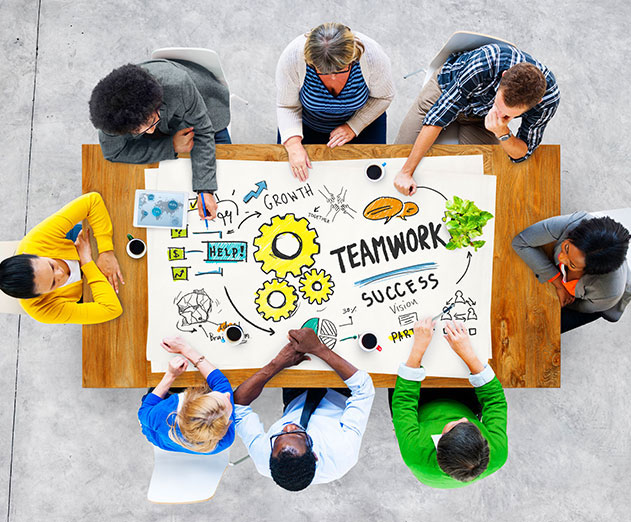 Enterprise mobility is a team sport
Friday, March 03, 2017 by Christian Hargrave

Sports teams - from youth to the pros - are comprised of many individuals with various skill sets and talents. Yet when you hear championship teams and elite caliber athletes talk about success, their stories always boil down to a single commonality: the importance of the team. As Michael Jordan once famously said, "talent wins games, but teamwork and intelligence win c...
---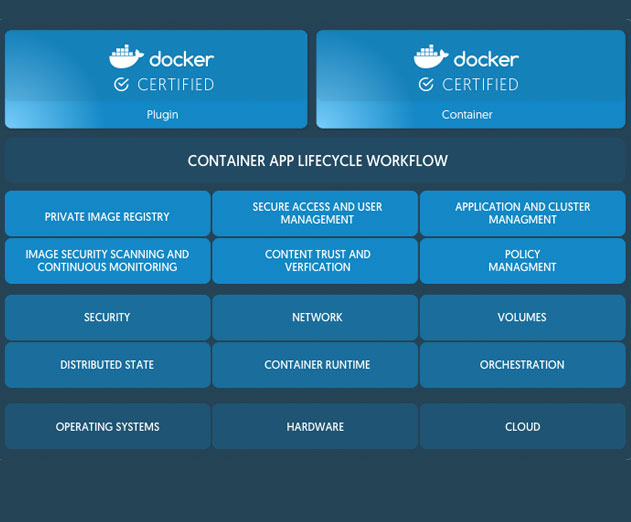 Docker for the Enterprise launched with a Certification Program
Friday, March 03, 2017 by Richard Harris

Docker has announced their Enterprise Edition (EE), a new commercial platform for enterprise development and IT ops teams that build, run, and operate business-critical applications in production at scale across the software supply chain. Comprised of a container runtime, with integrated and multi-tenant orchestration, security and management in addition to an ecosystem...
---
Webscale launches new WAF to thwart attacks on eCommerce sites
Thursday, March 02, 2017 by Richard Harris

Webscale has announced the launch of their Cloud Web Application Firewall (WAF), the first of a new line of a-la-carte solutions designed to address the pain points many businesses face with regards to the security, availability and performance of their critical web applications. While the market is flush with WAF solutions that combat malicious attacks at the edge of a...
---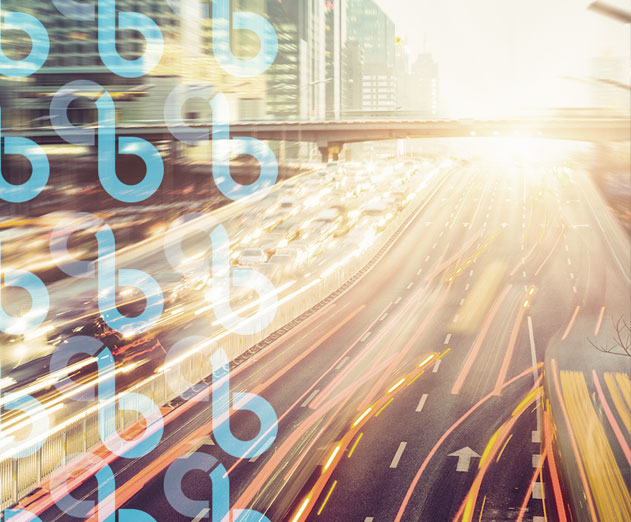 CloudBees Jenkins Enterprise announced
Monday, February 27, 2017 by Richard Harris

CloudBees, Inc. announced the availability of CloudBees Jenkins Enterprise to help enterprises accelerate software delivery and meet the rapidly growing volume of software development. Every company in every industry is dependent on software to support strategic initiatives and competitive differentiation. To support this business imperative, IT departments are ado...
---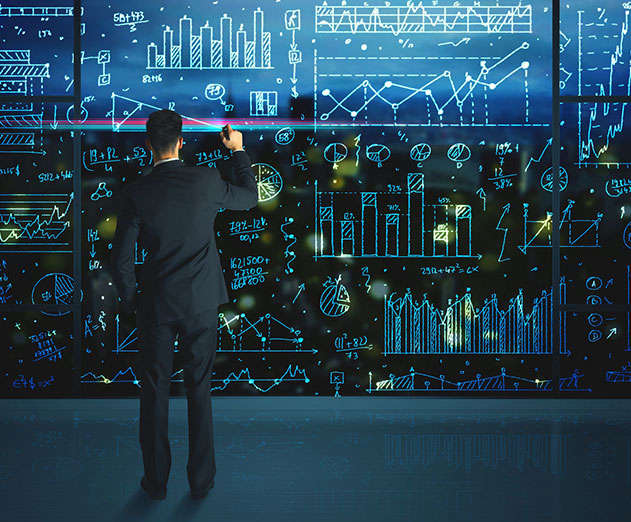 Dataiku DSS 4.0 helps organizations manage enterprise data science
Monday, February 27, 2017 by Richard Harris

Dataiku Data Science Studio (DSS), has announced the release of Dataiku DSS 4.0, which introduces new functionalities that improve the production, development, and management of enterprise data science projects. The latest version of the team-based enterprise data science platform streamlines collaboration across large teams, improves large customer-base segmentation an...
---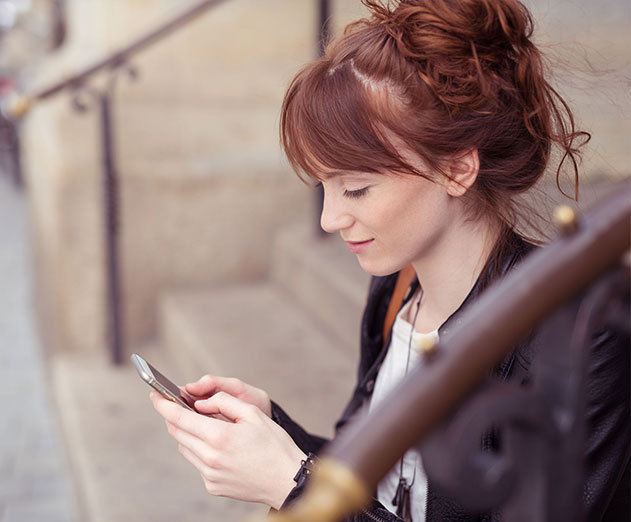 4 proven ways to reduce churn with a mobile app
Thursday, February 23, 2017 by Justin Dunham

Have you read all of the 23,000 articles out there about reducing churn?There are some really great ideas about how to improve your onboarding, how to communicate better, how to segment better. Even how to save customers right before they click the "cancel" button.The underlying problem that these tactics address is the same. Users churn because they don&rsq...
---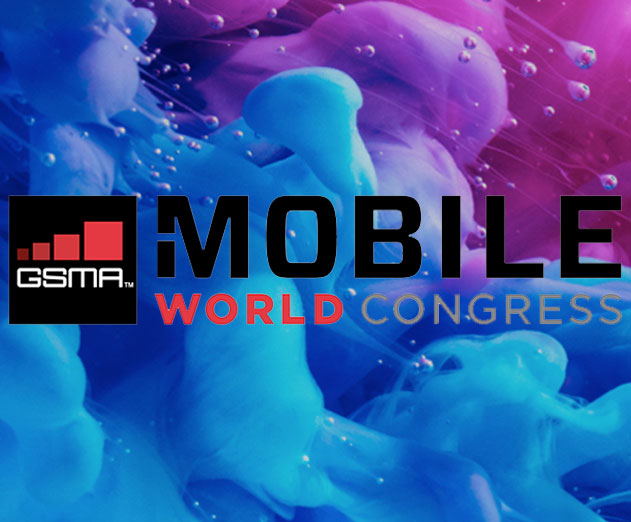 All eyes on Mobile World Conference 2017
Wednesday, February 22, 2017 by Richard Harris

As all eyes turn to the Mobile World Conference (MWC) in Barcelona this month (27 February - 4 March, 2017), Ovum's analyst team have gathered their views regarding what they expect to see at the world's largest and most highly regarded mobile industry event.A key theme, which recurs throughout the report is the belief that MWC 2017 will mark a further shift in the evol...
---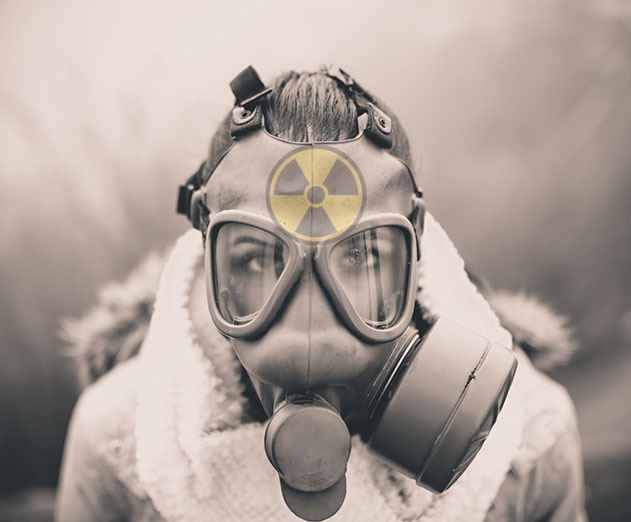 The hidden hazards of mobile app development
Wednesday, February 22, 2017 by Burley Kawasaki

The transition from desktop to mobile computing is not a question of if, but when. According to Gartner, within the next five years, 70 percent of software interactions in enterprises will occur on mobile devices. Little wonder, then, that organizations that are just embarking on their mobile app development journeys can often be tempted to assume the voyage will be smo...
---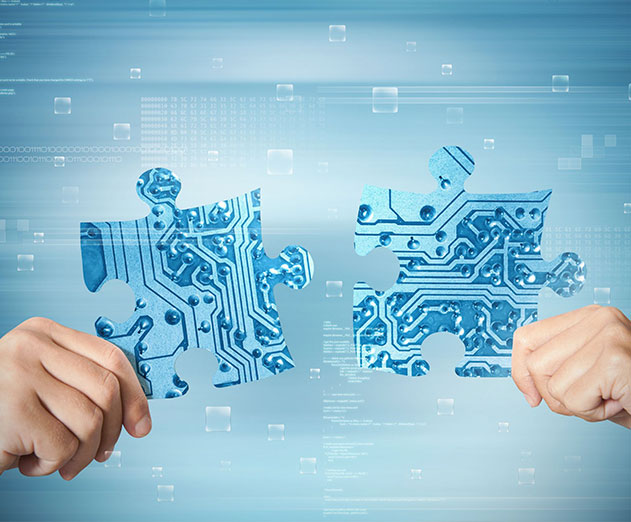 JBoss Fuse 6.3 integration services for Red Hat OpenShift released
Tuesday, February 21, 2017 by Christian Hargrave

Red Hat announced the latest update to the Red Hat JBoss Fuse-based integration service on Red Hat OpenShift. With the growth of the Internet of Things (IoT), cloud-based SaaS systems, and new data streams, organizations can face increasing pressure to more quickly deliver innovative new services. Traditional centralized, monolithic ESB-style integration approaches...
---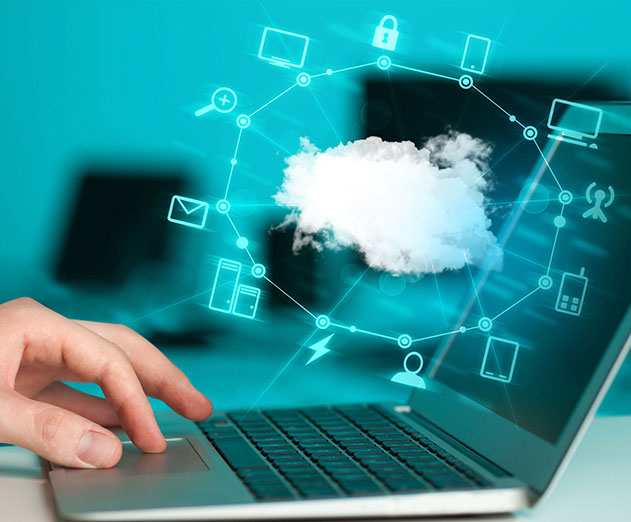 Oracle chats about the new data integrator cloud service
Tuesday, February 21, 2017 by Richard Harris

On February 13, Oracle unveiled Oracle Data Integrator Cloud Service, Oracle's new data integration cloud service aimed at simplifying and accelerating cross-enterprise data integration to support real-time analytics and help organizations drive better business decisions. With the increasing need for the enterprise to be effective and agile, organizations need seamless ...
---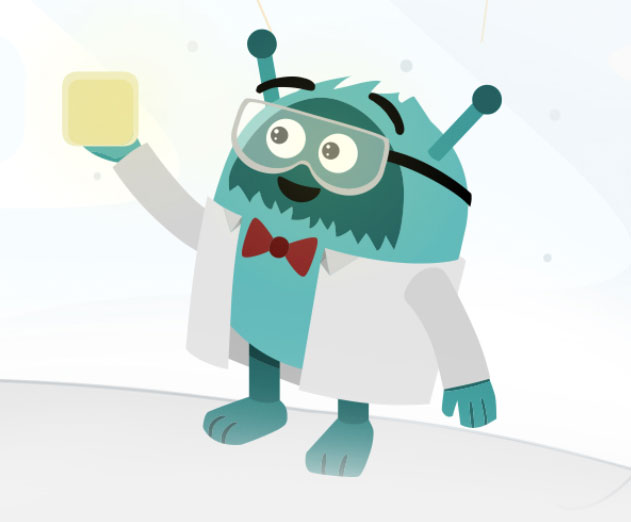 Appdome launches app publisher service
Monday, February 20, 2017 by Richard Harris

Appdome just announced the launch of its new service for app publishers. Appdome for App Publishers is a SaaS-based extension to the their platform that allows commercial app developers to make apps available for "one-click" integration using Appdome's Fusion technology. Commercial apps will be listed in a private catalog, accessible solely by their customers. The new s...
---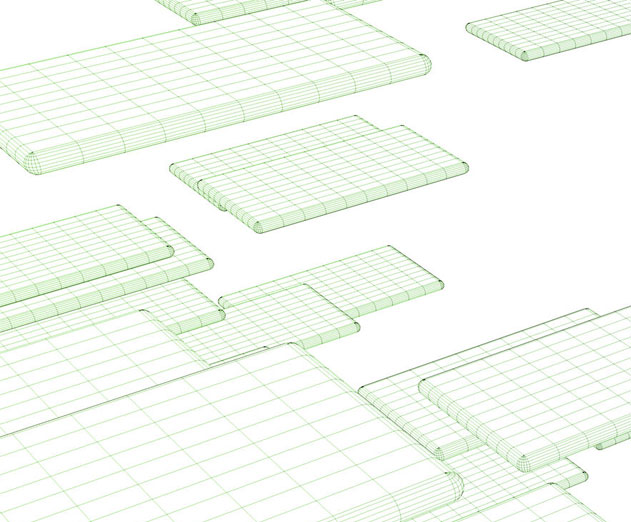 $10B enterprise CDN and application delivery market upended
Sunday, February 19, 2017 by Christian Hargrave

Instart Logic, a technology company, has announced its "Application Services Platform," a set of speed, mobility and security technologies designed to optimize digital revenue. It also announced a new business model designed to disrupt the $10 billion content and application delivery markets, including Akamai. Beginning immediately Instart Logic will deliver enterp...
---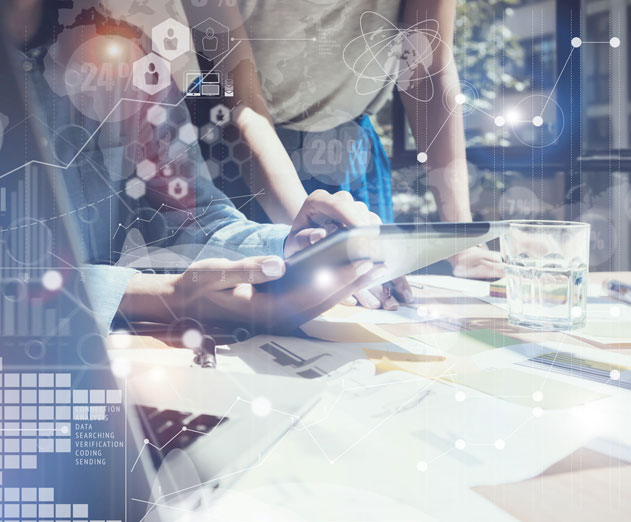 API monetization requires good API management
Friday, February 17, 2017 by Dmitry Sotnikov

More enterprises are going beyond the implementation of APIs to looking at how they can be monetized internally, externally, or both. In this article let's look at different monetization strategies and how they will affect which deployment model will be most effective in your enterprise: on-premises, in the cloud, or a hybrid approach.Indirect MonetizationOften companie...
---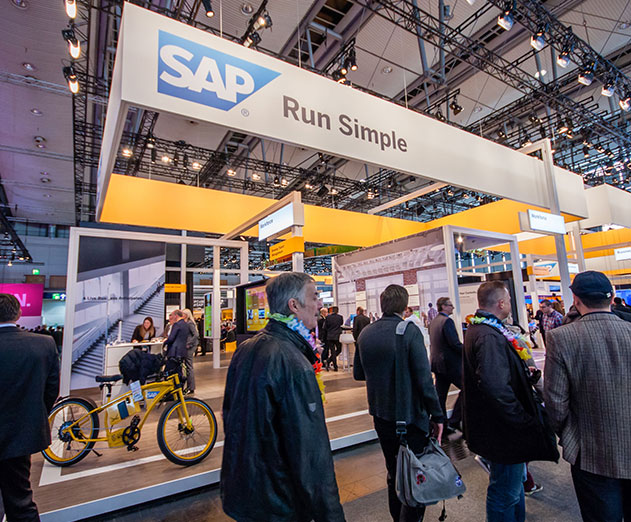 Hubble is expanding into the SAP environment
Thursday, February 16, 2017 by Richard Harris

Hubble has announced the beginning of their expansion into the SAP environment, extending its CPM suite capabilities beyond Oracle and JD Edwards Enterprise Resource Planning (ERP) solutions. Community Coffee Company LLC, the largest family-owned and operated retail coffee brand in America, will begin implementing Hubble's solutions with all-new SAP integration. La...
---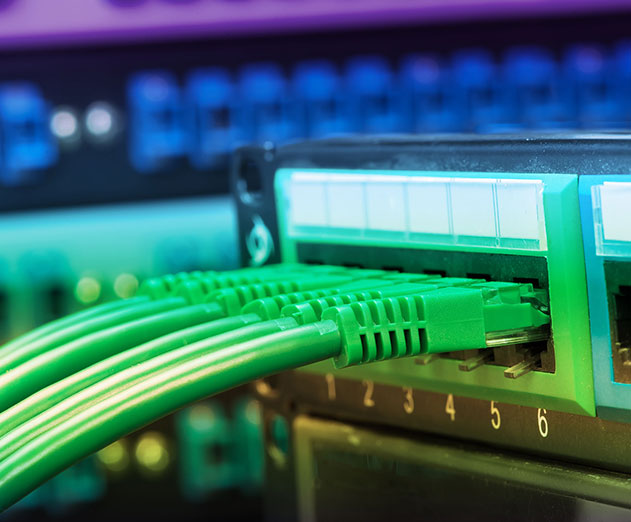 Data science benefits in the enterprise are being ignored
Thursday, February 16, 2017 by Richard Harris

New research announced by Continuum Analytics, the creator and driving force behind Anaconda, an Open Data Science platform powered by Python, finds that 96 percent of data science and analytics decision makers agree that data science is critical to the success of their business, yet a whopping 22 percent are failing to make full use of the data available. These finding...
---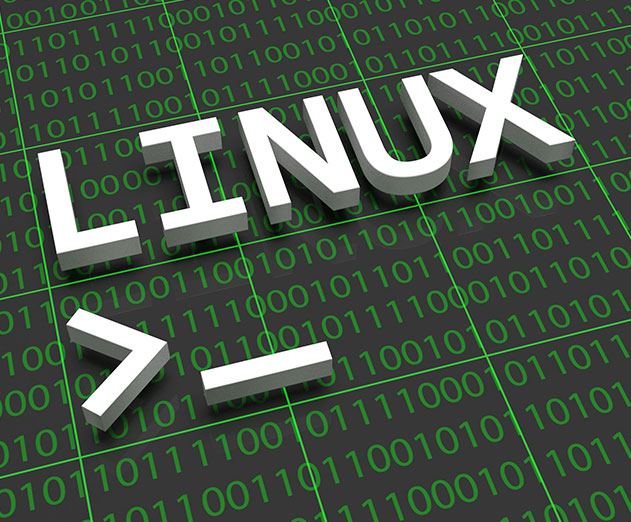 Capsule8 comes out of stealth to help protect Linux from attacks
Wednesday, February 15, 2017 by Christian Hargrave

Capsule8 has emerged from stealth mode to unveil its plans for the industry's first container-aware, real-time threat protection platform designed to protect legacy and next-generation Linux infrastructures from both known and unknown attacks. Founded by experienced hackers John Viega, Dino Dai Zovi and Brandon Edwards, Capsule8 is being built on the real-world experien...
---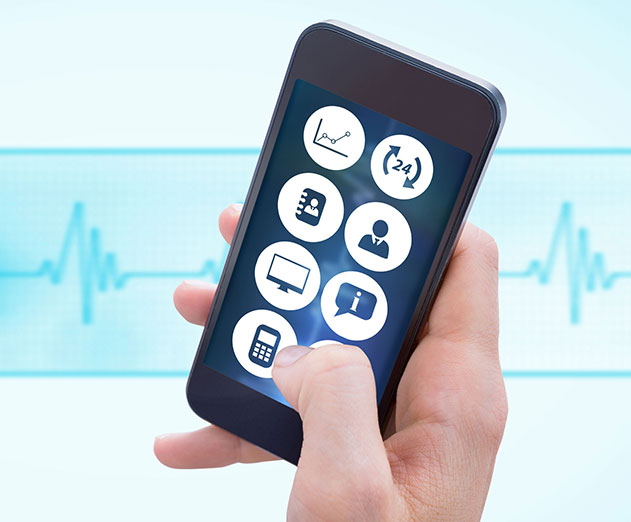 Datadog APM released
Wednesday, February 15, 2017 by Christian Hargrave

Datadog has announced the general availability of Datadog APM (Application Performance Monitoring). This new feature extends the company's existing infrastructure monitoring platform to now enable development and operations (DevOps) teams to quickly troubleshoot issues in complex, distributed applications that run across hybrid clouds and employ microservices, container...
---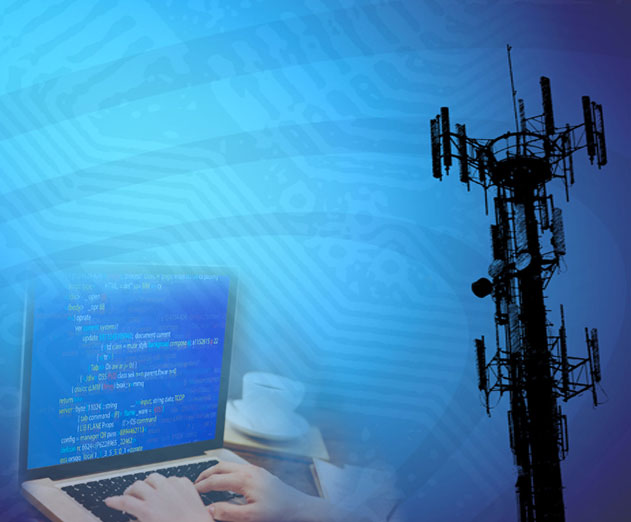 Code your own network: The changing face of telco
Wednesday, February 15, 2017 by Richard Harris

There is a transformation occurring in enterprise communications with developers at the center. The developer community is driven by a vision to offer creative applications of communications within their apps and services that deliver a unique user experience. Unfortunately, innovating with traditional telecom carriers has been historically difficult. Dependence on an o...
---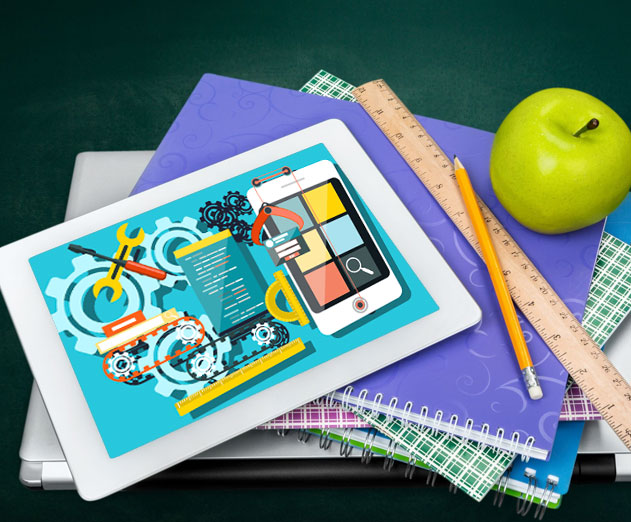 The A to Z of low-code app development
Friday, February 10, 2017 by Karthick Viswanathan

As we enter 2017, we are seeing low-code app development take root across larger enterprises and smaller businesses alike. In 2016, big players like Google, Microsoft, Oracle, and Salesforce staked their claim in this market segment. Enter 2017, and we can expect the new entrants, along with incumbents such as WaveMaker, Mendix and OutSystems, to beg...
---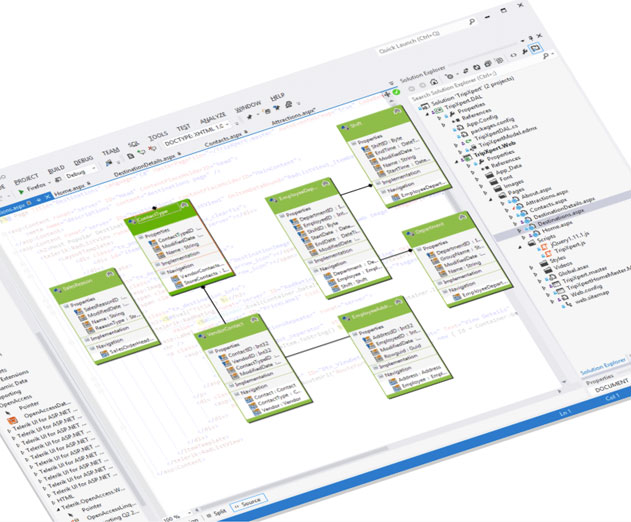 Progress Telerik UI goes open source
Thursday, February 09, 2017 by Michael Haynes

Progress has announced that it has open sourced Progress Telerik UI for Universal Windows Platform (UWP), a set of native UI controls for building Windows apps, and is in the process of donating to the .NET Foundation in an effort to help foster the open development of the .NET ecosystem. Progress Telerik UI for UWP is popular within the 2.1 million strong Progress deve...
---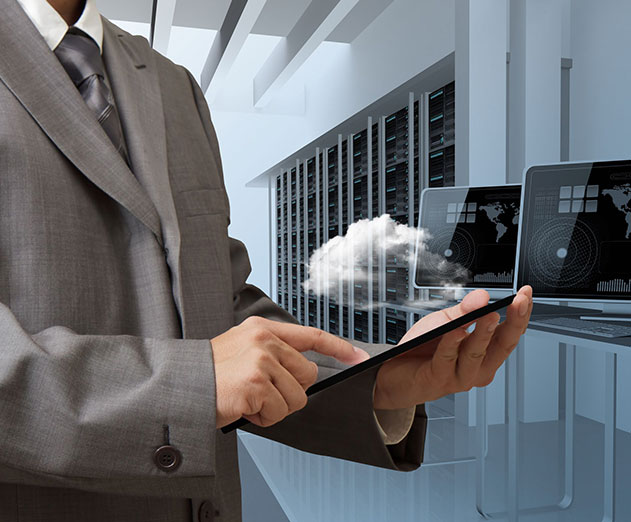 Software delivery pipelines to get help from Dynatrace and Electric Cloud partnership
Thursday, February 09, 2017 by Michael Haynes

Electric Cloud, a DevOps release automation, has announced a partnership with Dynatrace enabling organizations to uncover end user, performance and operational cost impacting issues in cloud environments and enterprise software much earlier in the delivery pipeline. The new bi-directional integration is the first of its kind - enabling closed feedback loop between ...
---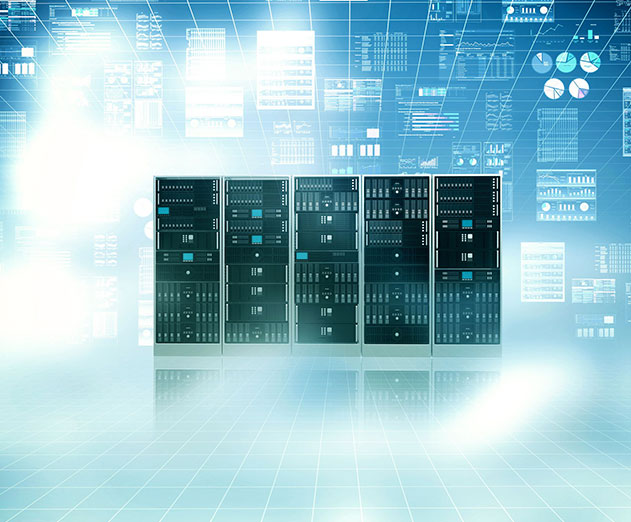 VMKings launch a new VPS hosting program aimed at developers
Wednesday, February 08, 2017 by Christian Hargrave

VMKings, a cloud provider for developers, has launched its VPS (Virtual Private Server) hosting solution. Due to the private nature of the VPS technology, developers can now be the administrators of their solution without having to worry about maintenance.While other cloud solution providers (CSPs) offer generalized services to all sectors, VMKings, created by a team of...
---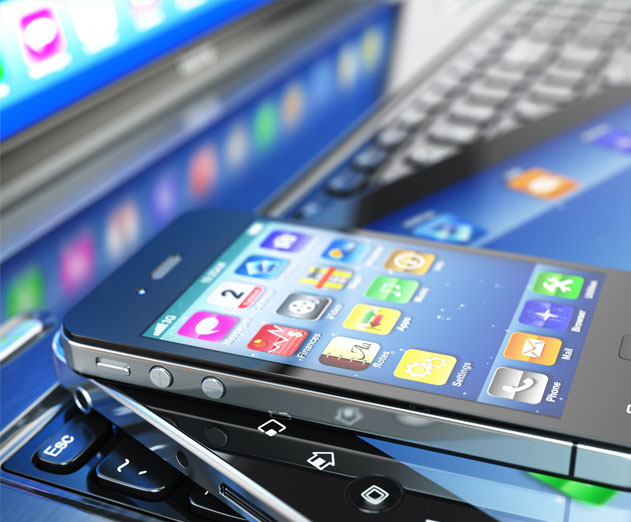 Test automation usage on the rise
Wednesday, February 08, 2017 by Michael Haynes

A study conducted by Wipro Limited, a consulting and business process services company, has found an 85% jump in Test Automation across industries to keep pace with the evolving technology landscape. The study, titled 'State of Quality 2016' was conducted over a period of nine months by Wipro's Testing Services practice using analytical tools, with the objective of iden...
---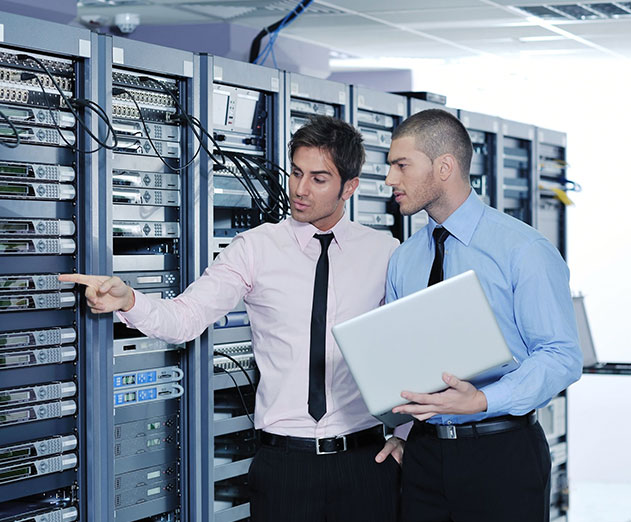 HPE signs OEM deal with Mesosphere to help modernize data-centers
Wednesday, February 08, 2017 by Richard Harris

Hewlett Packard Enterprise (HPE) has announced that it has signed an original equipment manufacturing (OEM) and reseller agreement with Mesosphere to help customers transform and modernize their data centers with hybrid IT solutions that span traditional infrastructure, private, public and managed cloud services.As part of this OEM and reseller agreement, HPE will be a ...
---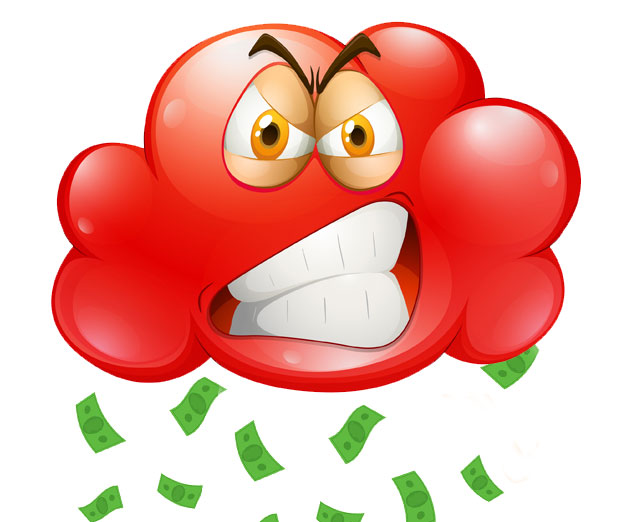 Stop wasting the cloud!
Wednesday, February 08, 2017 by Richard Harris

Some people think about the public cloud is as a "utility" - you can buy services on demand, just like electricity, or water, or heating. Each of these utilities are consumable - as you grow you can consume more, as you shrink you can consume less. In the case of the public cloud, you are consuming IT-related infrastructure and services to build, test, and run ente...
---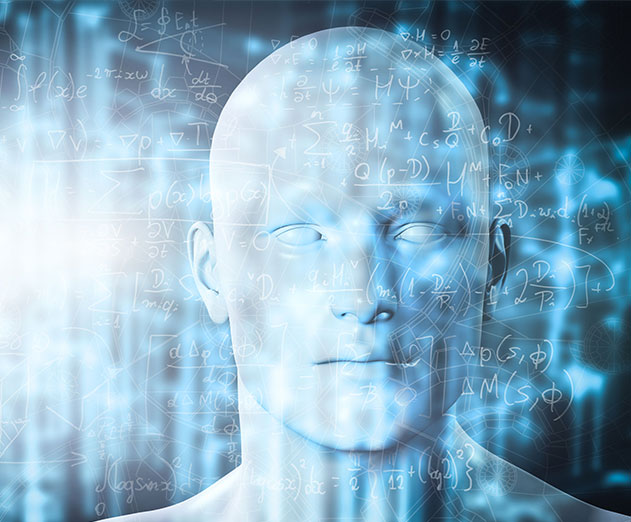 AI-powered operational analytics
Tuesday, February 07, 2017 by Christian Hargrave

Digital transformation is augmenting every customer experience and has already become the dominant medium for growth in any business. According to a Gartner survey, rapid growth is expected to continue with 87 percent of businesses explicitly considering digital transformation in their capital allocation planning for the next two years. IT operations and application mon...
---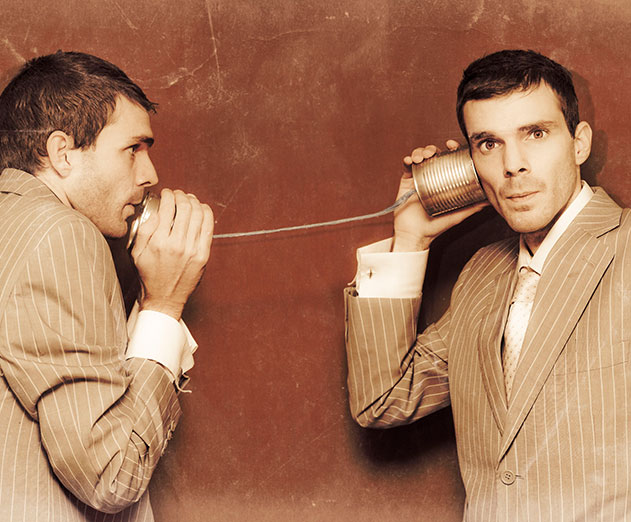 UCaaS adoption gaining ground as enterprises turning to the cloud
Tuesday, February 07, 2017 by Michael Haynes

More than half (51%) of businesses are expected to adopt cloud Unified Communications (UCaaS/Hosted PBX) by 2020, surpassing premise-based PBX as businesses of all sizes shift to the cloud for unified communications, team collaboration and contact center services, according to the 2nd Annual BroadSoft, Inc. survey of global telecom providers and industry leaders.The Bro...
---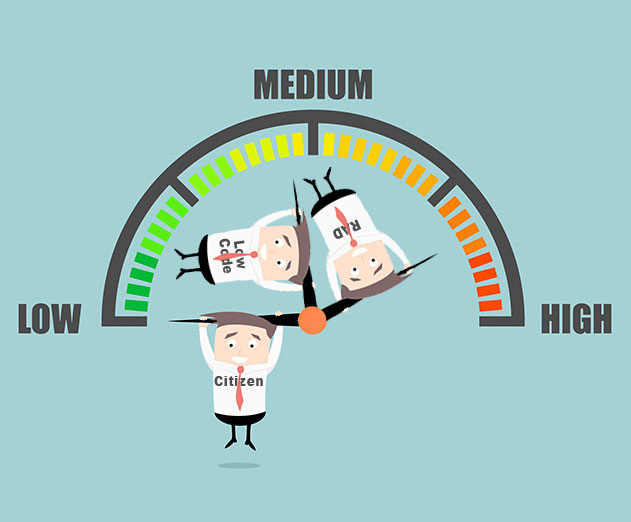 How citizen developers pose risks for data integrity
Tuesday, February 07, 2017 by Richard Harris

In new survey of over 500 IT Decision Makers, 75 percent believe an enterprise low-code platform is the solution to harness the energy of citizen application developers, while mitigating risks In a new YouGov survey commissioned by Appian, large IT companies state that citizen developers pose risks for data integrity (73% of respondents), security (69% of responden...
---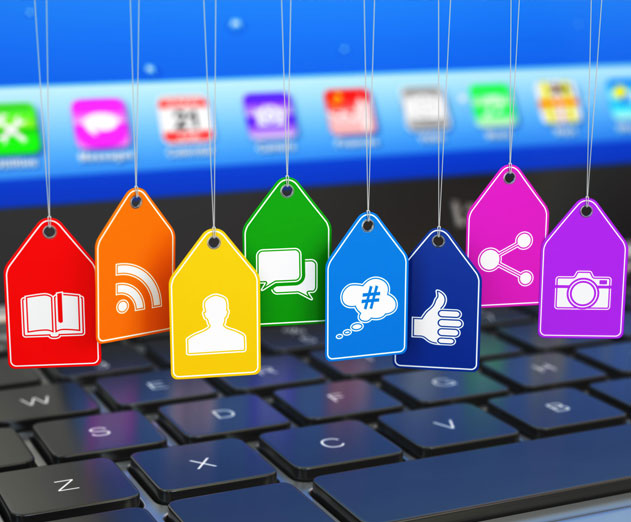 Features to include in your social media app
Monday, February 06, 2017 by Nick Swenson

When considering a development strategy for your social media app, it's important to think about the features you want to include. A common assumption that some "appreneurs" make is that loading up the app with lots of features right upon launch will help the app go viral. It won't. Here's why. You might be thinking: "If I have more features at the outset, the...
---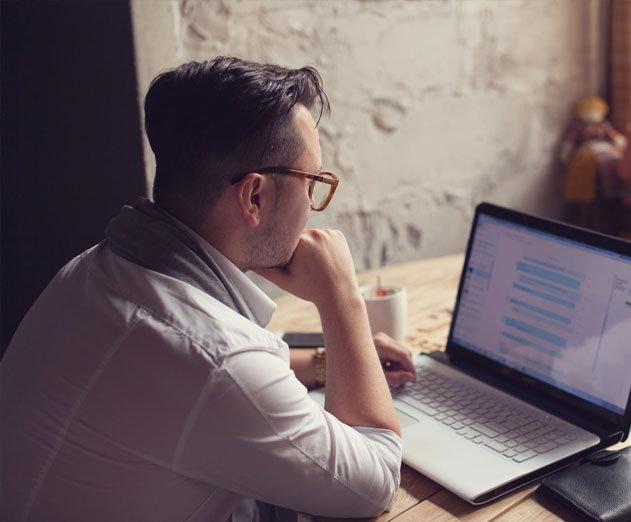 Embracing RAD app development
Monday, February 06, 2017 by Robert Castles

As successful IT departments strive to position themselves as strategic business partners, they're continuously looking for ways to deliver more for less, and faster. To that end, there's recently been renewed interest in Rapid Application Development (RAD) technologies. The concept of RAD is not new - it's been around for decades. But, the emergence of more standardize...
---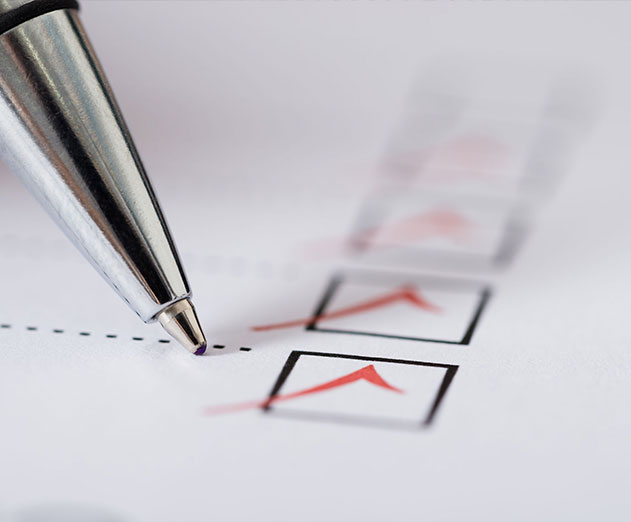 Checkmarx opens beta support for Scala programming language
Wednesday, February 01, 2017 by Michael Haynes

Checkmarx, an application security testing company, has announced open beta support of the Scala programming language. The new capability adds the ability to analyze and remediate security risks and vulnerabilities exposed in projects written using Scala code.The added capability not only allows the detection of vulnerabilities within Scala code, but also the ability to...
---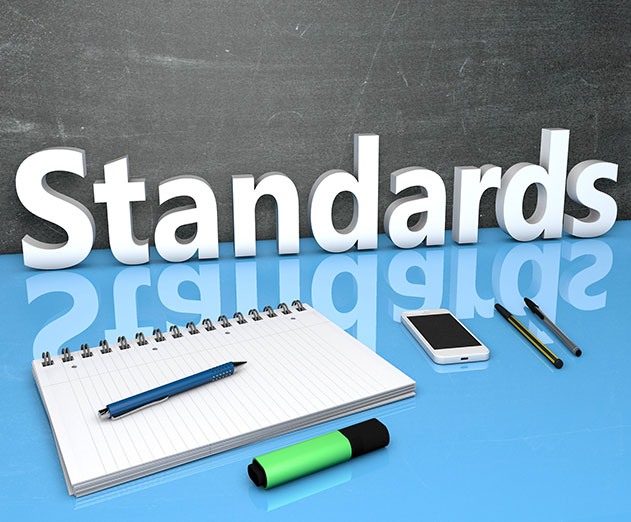 Developers and API standards
Tuesday, January 31, 2017 by Richard Harris

For nearly five years, Andy Beier, director of engineering at Domo, has worked to build more than 500 data connectors for the company's business optimization platform. However, as Andy and his team strove to complete that monumental task, they continually ran into roadblocks because of the lack of standards in API development. Frustration led to action and the Domo...
---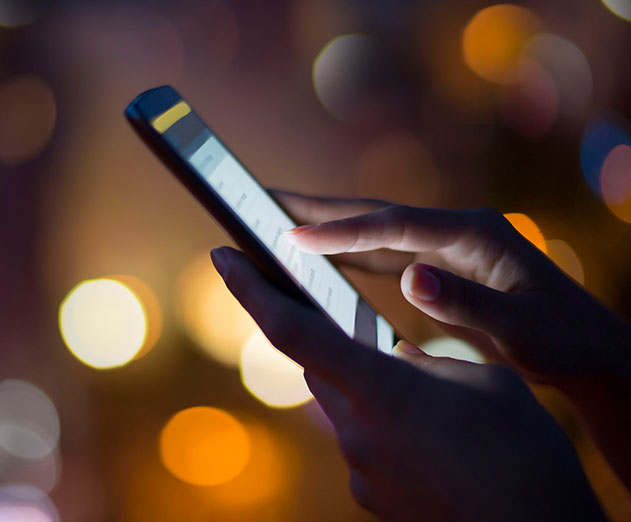 Why MicroApps are an emerging development trend to watch in 2017
Monday, January 30, 2017 by Paul Swaddle

With SMEs(Small and Medium-sized Enterprises) emerging every day, the apps world has seen a swift growth in the enterprise apps category. MicroApps help users restructure, streamline, and in turn manage a crucial business processes. MicroApps provide a highly focused, task-based functionality that let users access the app, interact and then close the app all with maximu...
---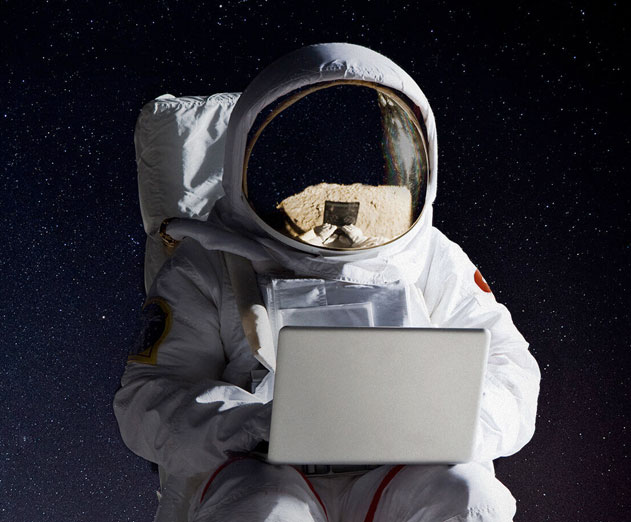 OutSystems says low-code is bigger than ever
Monday, January 30, 2017 by Richard Harris

OutSystems has announced that it has begun 2017 with record growth, which they think is reflective of thriving new area of technology, low-code technology. With companies increasingly looking for faster, more efficient ways to build enterprise applications, demand for the low-code development platforms has soared, leading to considerable expansion across many low-code b...
---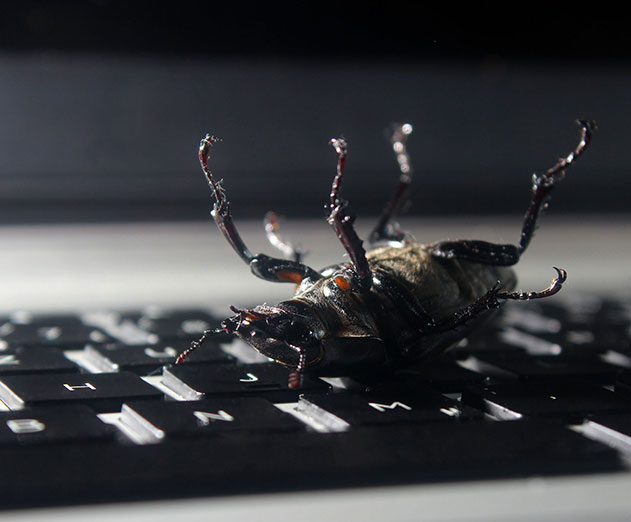 Tricentis raises $165 million to speed up testing in DevOps
Monday, January 30, 2017 by Christian Hargrave

When it comes to web development, mobile app programming, or even establishing your enterprise software onto the market, there is one thing that all technology developers have in common. We all HATE having to test buggy software. I'm sure that every developer has went through the same traumatic experience at one point or another. That moment of getting so close to an ea...
---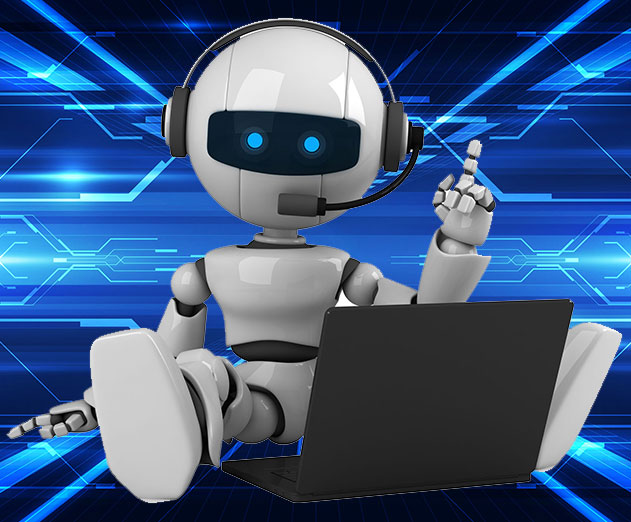 SMS-powered chatbots and the massive missed opportunity
Monday, January 30, 2017 by Richard Harris

There's a lot of buzz around chatbots in the technology industry - what they are, why they're valuable, how to build a better one, etc. Despite being popular on the tongue however, a new industry survey which polled over 1,500 mobile users in both the US and UK is acting as a wake-up call to enterprises as consumer preferences for new-age mobile communication channels, ...
---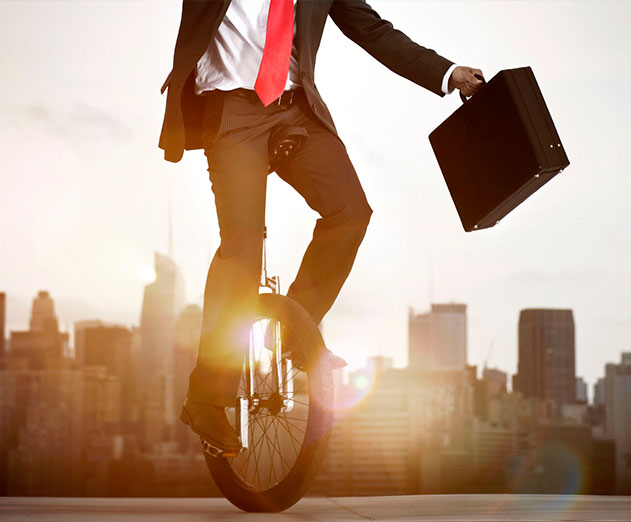 Prevent disasters with risk management and being a grown up!
Friday, January 27, 2017 by Gordon McKeown

We live in an era of dramatic, improbable events that adversely affect the economy, the environment, the fate of household name companies and people's welfare and health. Or at least they seem improbable until they hurl themselves violently upon us from the shadows of our agreeable ignorance. Strangely, with hindsight they often appear inevitable. Bloated, failed banks ...
---
The future of cloud communications
Friday, January 27, 2017 by Richard Harris

As the popularity of using Cloud-enabled platforms grows, the market for such features is quickly ballooning in size. I'm sure you've heard about this latest trend in both tech and non-tech industries of adopting the power that a Cloud platform can provide, and in turn, some really special things are happening as its evolution continues down the road. But what's the fut...
---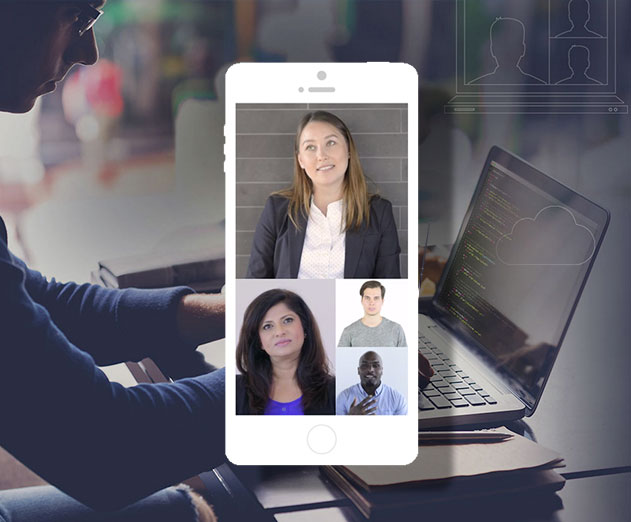 Vidyo.io CPaaS launches so developers can embed video conferencing
Thursday, January 26, 2017 by Richard Harris

Vidyo Launches Vidyo.io CPaaS for developers to easily embed multiparty video conferencing into web, mobile, and native apps.Vidyo has announced the launch and general availability of its Vidyo.io Communications Platform-as-a-Service (CPaaS), which lets application developers and enterprises quickly and easily embed high-quality, reliable, scalable, multiparty video col...
---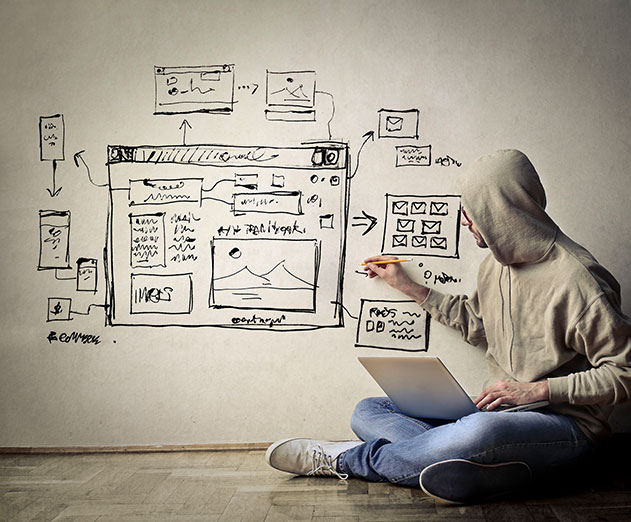 FileMaker's State of the Custom App Report looks at citizen developers
Thursday, January 26, 2017 by Richard Harris

As technology advances, so too does it's versatility in the hands of the average ordinary person. A new wave of low and no code solutions is flourishing, allowing a robust group of citizen developers to rise up. Developers, who either can't or don't want to code, are creating their own application development projects - sometimes without having to type a single line of ...
---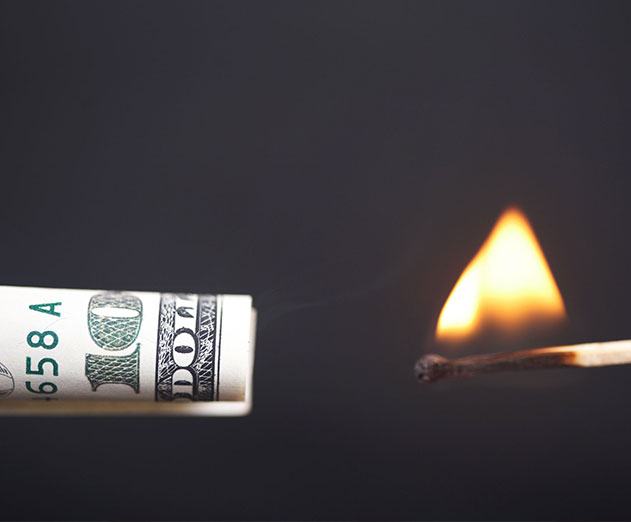 The data security money pit
Wednesday, January 25, 2017 by Richard Harris

93% of organizations suffer technical challenges to protect data despite heavy investment in security tools.While data breaches destroy customer confidence, impact revenues, attract large regulatory fines and cost C-levels their jobs, 76% of data security professionals believe in the maturity of their data security strategy, according to a new study. Despite heavy inves...
---
Enterprise BYOD post holiday woes
Tuesday, January 24, 2017 by Mitch Black

Bring Your Own Device (BYOD) programs are a constant enterprise challenge. For unprepared organizations, the holidays can be especially difficult.Christmas to New Year's Day is typically a peak time to purchase and/or download apps, so how can your enterprise effectively enroll an influx of new users and devices without compromising program security? While the recent ho...
---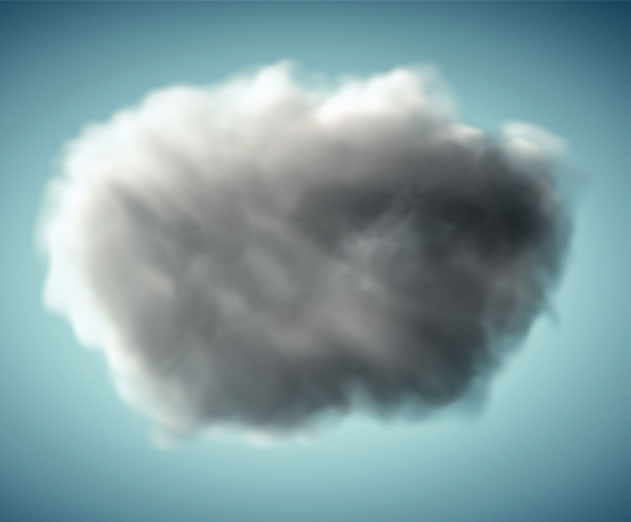 Industrial IoT (IIoT) predictions for 2017
Monday, January 23, 2017 by Richard Harris

Programmability at the SCADA and Sensor access layer to drive major digital transformation initiatives for distributed enterprises in 2017. FreeWave Technologies, Inc. has five Industrial IoT (IIoT) predictions for 2017 for you to consider. The series marks the second annual list of Industrial IoT (IIoT) predictions compiled by FreeWave's top industry experts.&nbsp...
---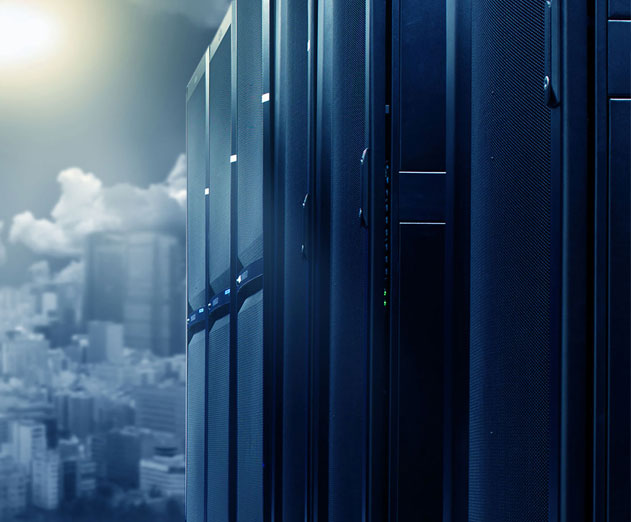 DevOps in the cloud
Monday, January 23, 2017 by Jeff Klaus

There's no question that DevOps delivers significant benefits to enterprise IT, including improved productivity and efficiency, shorter time-to-market, more reliable releases and higher levels of end-user satisfaction.Meanwhile, enterprises, attracted by the flexibility and the lack of infrastructure overhead that Cloud solutions offer — advantages that are ever more ap...
---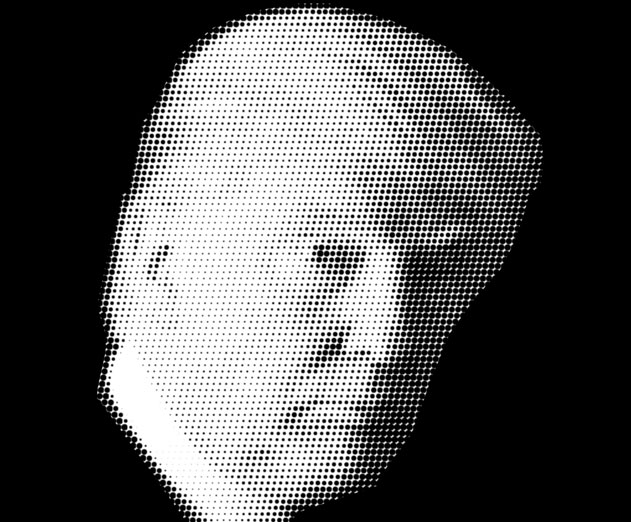 How Trump will affect the technology industry
Friday, January 20, 2017 by Gary A. Griffiths

To many, it seemed like we'd never make it to 2017. After a bruising presidential campaign, perhaps the longest in electoral history. But here we are, our first true, post-election year in eight years. For me, these years are always fun, with soaring hopes dashed and ill tidings avoided. Moreover, it's during these post-election years that we quietly return to the ...
---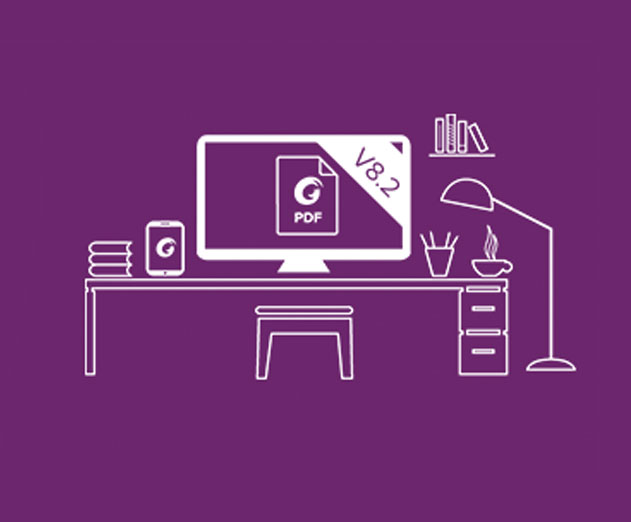 HTML to PDF gets even easier with PhantomPDF 8.2
Tuesday, January 17, 2017 by Michael Haynes

Foxit Software has announced the availability of PhantomPDF 8.2, an enterprise-ready PDF solution offering powerful new collaboration, sharing and self-help tools.PhantomPDF, which replaces more expensive and less innovative solutions in the enterprise, also comes with ConnectedPDF technology, providing a range of cloud-delivered capabilities to improve document se...
---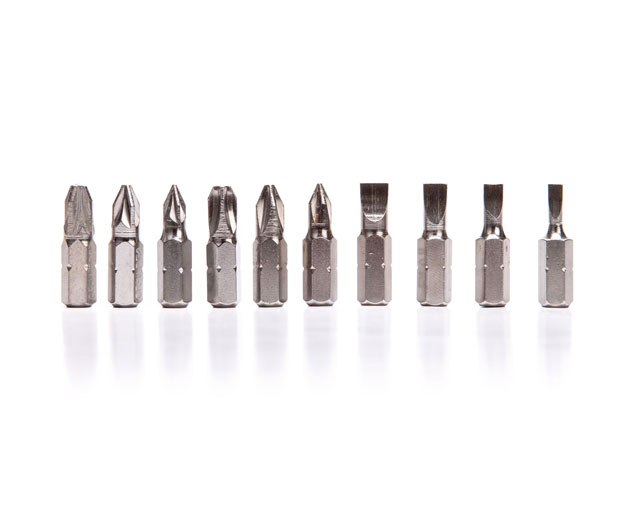 Screwdriver.cd goes open source so you can Continuous Delivery at scale
Thursday, January 12, 2017 by Richard Harris

Yahoo has announced the open sourcing of Screwdriver.cd, a new streamlined build system designed to enable continuous delivery (CD) to production at scale for dynamic infrastructure, improving product quality and engineering agility. Screwdriver.cd is based on a battle-tested internal product. Over the last five years, Yahoo has employed Screwdriver.cd's key d...
---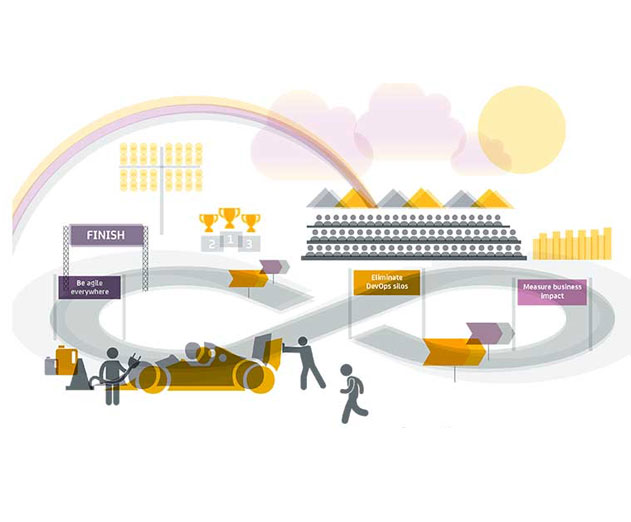 How agile and DevOps practice can increase customer satisfaction
Wednesday, January 11, 2017 by Michael Haynes

In today's fiercely competitive environment for customer satisfaction and brand loyalty, agile and DevOps are driving happier customers and employees.The results from a new CA Technologies global study reveal that advanced users of agile or DevOps realized significant increases of up to 52 percent in customer satisfaction and up to 50 percent in employee produ...
---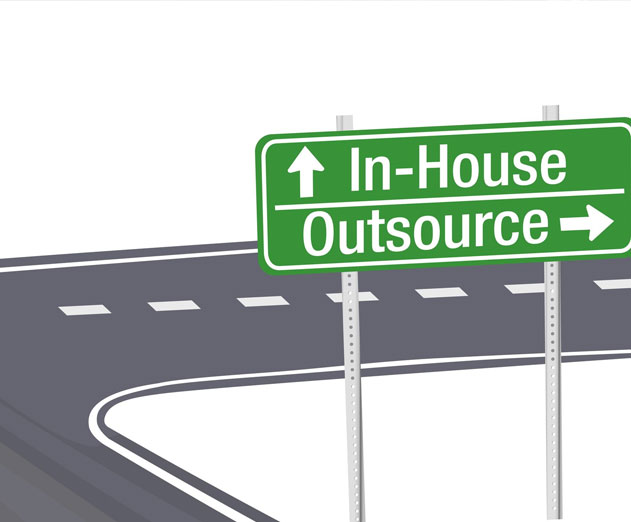 The drive for agility is fueling key transformations in IT
Wednesday, January 11, 2017 by Eduardo Cruz

IT has a crucial role to play in the UK's future prosperity. Britain must have the right level of skills, competencies and abilities to compete globally and sustain economic potency, especially now that it has decided to leave the European Union. From local start-ups to global enterprises, companies are in dire need of data scientists, talented...
---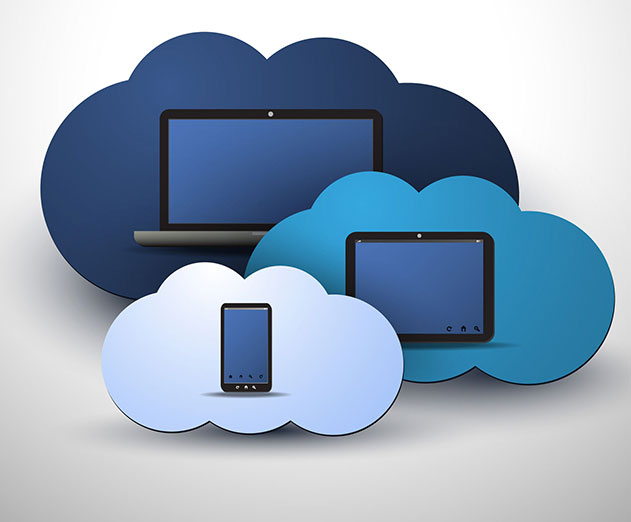 Cloudera Enterprise is going to help Experian analyze data
Monday, January 09, 2017 by Richard Harris

Experian to use Cloudera Enterprise in cloud environment for better data management, for its Credit Information Services, Decision Analytics and Business Information Services business lines.In a move that is transforming the way Experian provides consumer and business credit data to its clients, the company is integrating Cloudera Enterprise onto its cloud environm...
---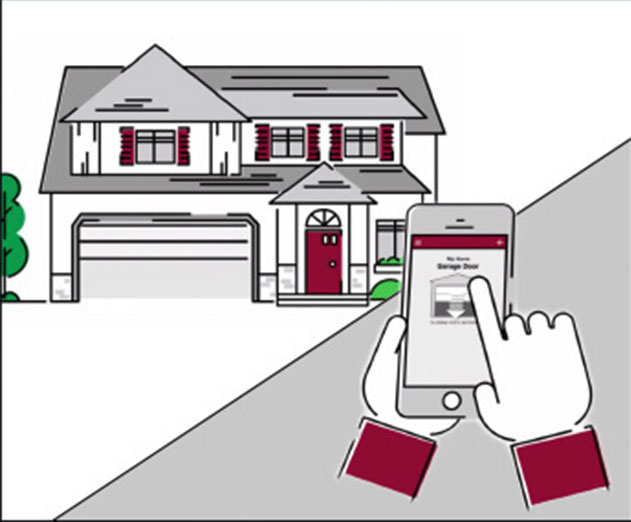 LiftMaster steps into home automation with their MyQ app
Monday, January 09, 2017 by Michael Haynes

Throughout the next year, the number of U.S. households using smart home technology is expected to double to 30 million, according to a survey conducted by Xfinity. LiftMaster, a garage door opener and access solutions company, offers a simple way to turn any home into a smart home, providing control of the garage and multiple home devices all through one applicati...
---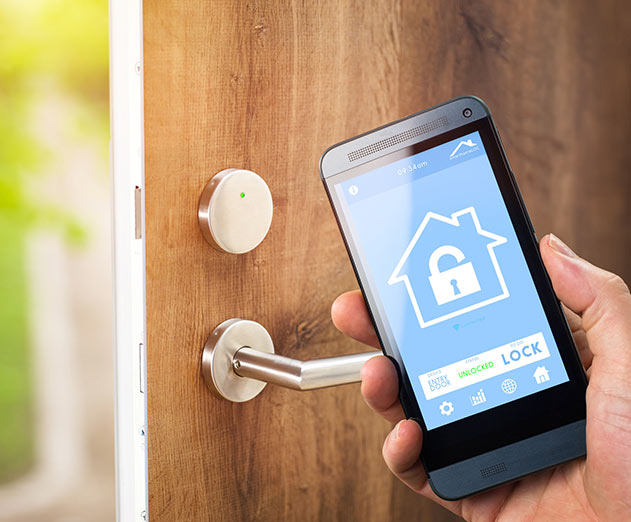 Bitdefender releases IoT security device at CES 2017
Saturday, January 07, 2017 by Richard Harris

Bitdefender BOX helps with smart device hacking that threatens our new way of being connected with IoT.Bitdefender, a cybersecurity solutions provider, unveils at CES in Las Vegas the next-generation of Bitdefender BOX, the device turning the table on cyber-criminals and revolutionizing the way people protect themselves from malware, hackers, ransomware, phishing and ot...
---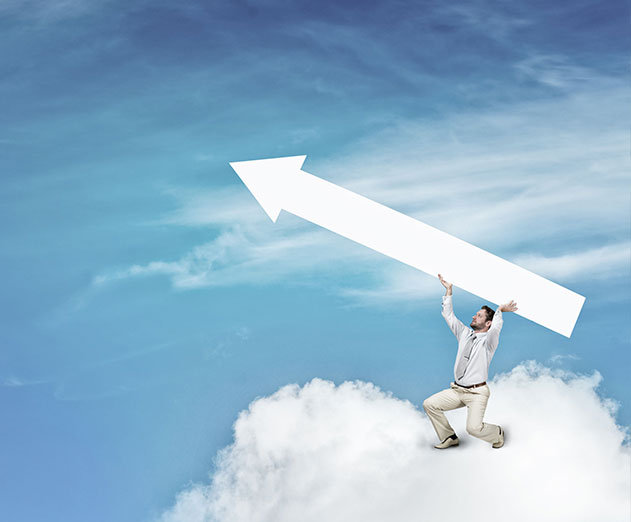 Red Hat CloudForms 4.2 released
Thursday, January 05, 2017 by Richard Harris

Red Hat announced the availability of CloudForms 4.2, the latest version of their open hybrid cloud management solution. The new solution helps IT teams increase service delivery and focus on critical, business-impacting issues by minimizing or outright eliminating the manual processes involved with rolling out new offerings.Red Hat CloudForms 4.2 offers:- Enhanced metr...
---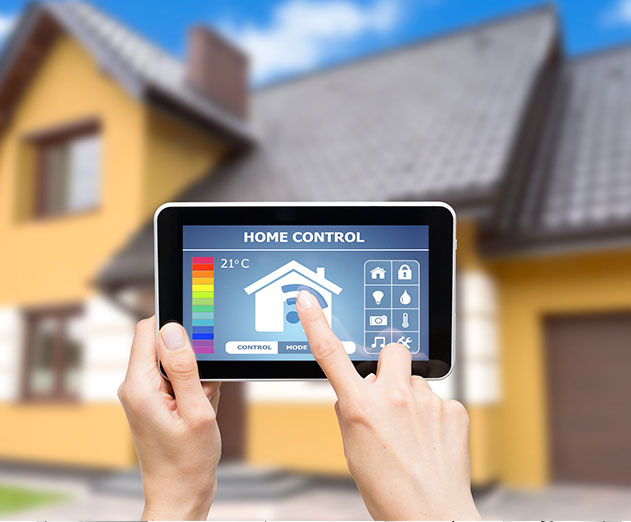 New IoT platform helps mitigate uncertainty surrounding future IoT standards
Thursday, January 05, 2017 by Richard Harris

More than 600 million smart home devices are expected to ship annually by 2021, compared to 40 million in 2015. Consumers can have peace of mind that devices built with Qorvo solutions will connect with future products in their home, helping to accelerate the smart home market. Why? Because they have introduced a complete an all new system on chip (SoC) for smart home d...
---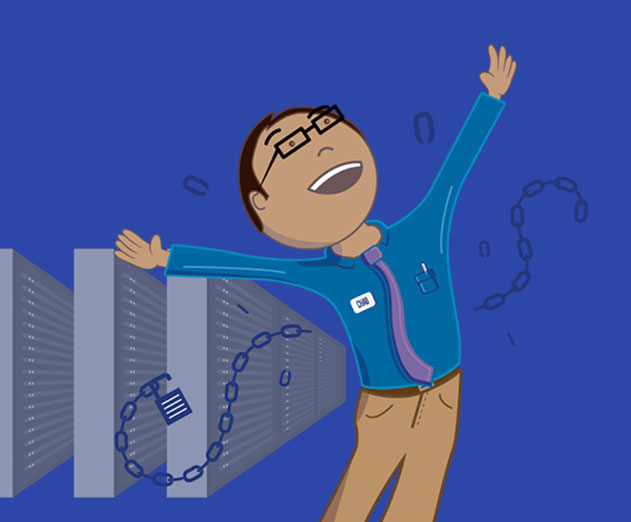 DH2i expands to the Asia Pacific Market
Wednesday, January 04, 2017 by Christian Hargrave

DH2i Company has announced the expansion of its DxAdvantage Partner Program into the Asia Pacific (APAC) market. Key to the expansion is the addition of Korea Cyber Tech Inc. and ApON Innovative Solutions to the DH2i DxAdvantage Partner Program. This strategic partnership enables them to be providers of DxEnterprise software. According to Gartner's recently publish...
---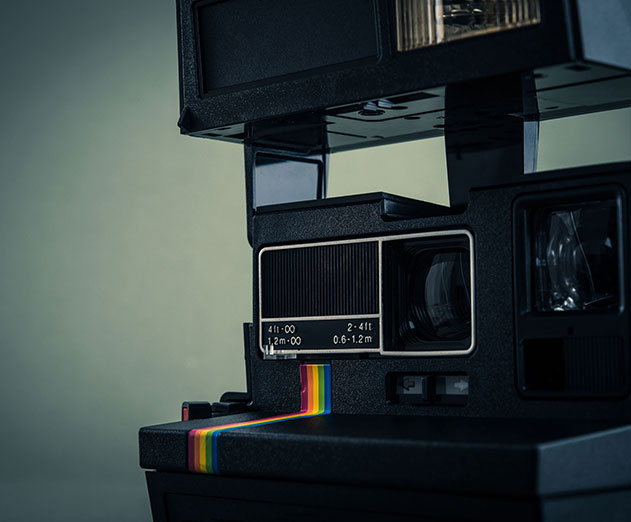 The Polaroid Wall app launches with over 2500 photos from the early days
Wednesday, January 04, 2017 by Richard Harris

IPA, The Editing House has announced the release of The Polaroid Wall as an app for iPhones and iPads showcasing its collection of 2,620 Polaroids photos from the early days of video.For 18 years, IPA was the finishing house of choice for Chicago's independent film and video community, the video equivalent of Chess Records for a budding group of independent filmmakers, ...
---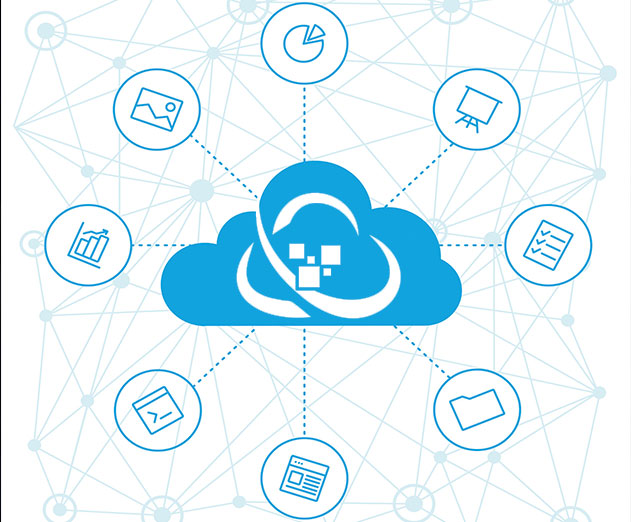 The new SaaS solution for secure mobile enterprise access
Wednesday, January 04, 2017 by Christian Hargrave

SaberLogic has released Bezlio, a new SaaS product that makes it easy for companies to provide data from sources like ERP and accounting systems to any PC or device, including mobile devices like smartphones (iPhone and Android) and tablets.They have spent the last 14 years providing custom software development and integration work around ERP applications for manufactur...
---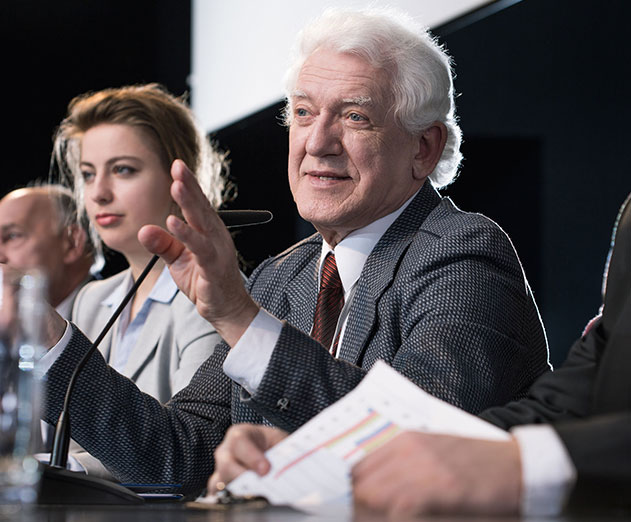 Upcoming events for the DevOps industry
Tuesday, January 03, 2017 by Michael Haynes

Electric Cloud has announced two upcoming DevOps industry events in January 2017. DevOps luminaries who presented at DevOps Enterprise Summit San Francisco 2016 (DOES16) will join an online video podcast to discuss proven patterns and best practices for leading a successful DevOps transformation. Plus, industry experts on ITIL and DevOps will share their tips for i...
---
HP Enterprise opens up about StormRunner Load and DevOps in the cloud
Tuesday, January 03, 2017 by Richard Harris

HP Enterprise recently announced the availability of HPE StormRunner Load on the AWS Marketplace. StormRunner Load is one of the first solutions to support SaaS Subscriptions on AWS Marketplace, and will help developers strengthen the quality and delivery of applications via a simple, intuitive and highly scalable platform. In-short, it's a a cl...
---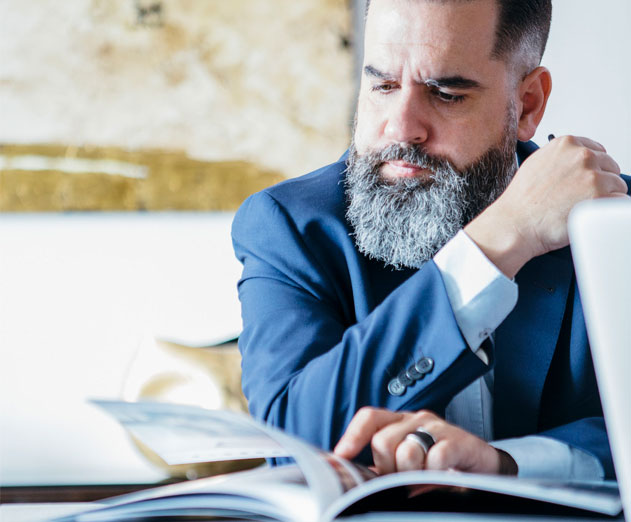 Top 12 software and app development stories from 2016
Saturday, December 31, 2016 by Richard Harris

We are so excited to be entering into our 4th year at App Developer Magazine, and we have you - our loyal followers to thank. Without you none of this would be possible, so thank you for riding along shotgun :)I thought it would be interesting to take a quick look back at the top stories we covered in the app development or software development industry - that got the m...
---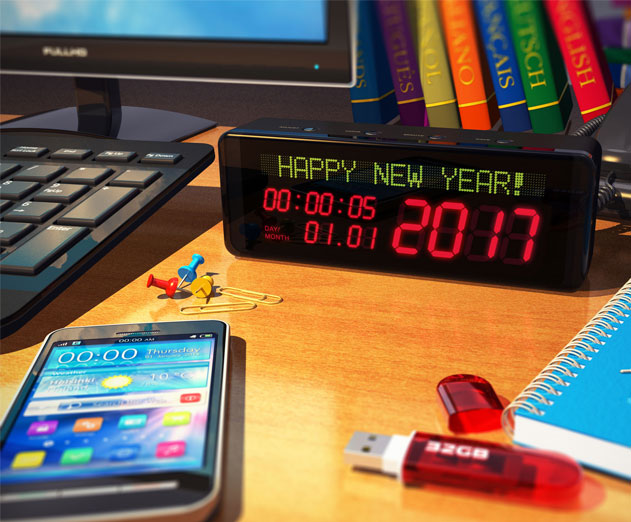 Blockchain, IoT, chatbots, and connected finance: Built.io predicts 2017
Saturday, December 31, 2016 by Richard Harris

Blockchain will play an integral role in improving IoT securityIn 2016 we saw multiple hacks and data breaches, including the massive DNS attack that caused widespread internet outages. This latest attack was a wakeup call to start thinking about security in terms of the Internet of Things (IoT). Because of that, in the next year we'll start to see more securi...
---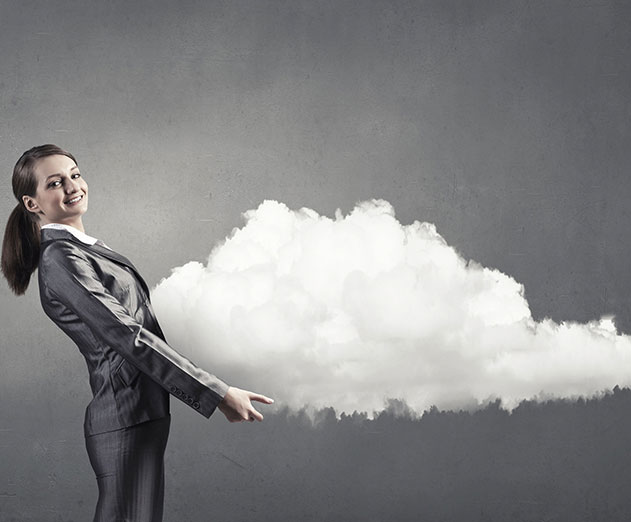 SIS launches their latest Cloud Management Platform
Friday, December 30, 2016 by Richard Harris

SIS, a U.S. provider of managed cloud services that was founded in 1982, has announced the launch of its new cloud management platform, CMP, a platform for enterprise clients. CMP is built on VMware vCloud Director and OnApp's cloud management, provisioning and billing solution for VMware vCloud Air Network, a global ecosystem of VMware service providers. These sol...
---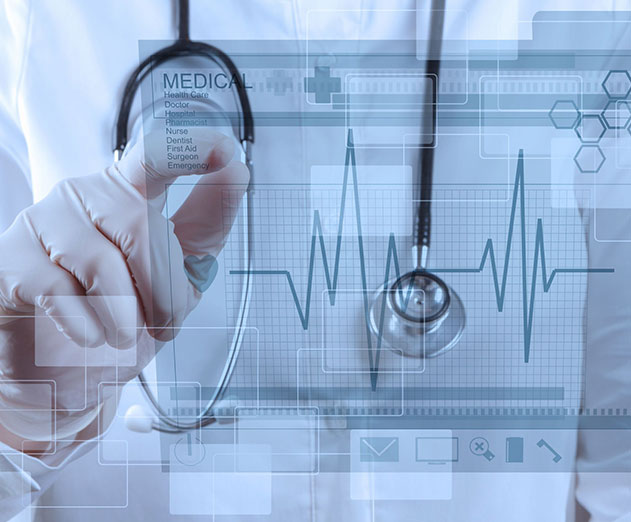 Why Excel Medical is the next gen of MDI innovation
Friday, December 30, 2016 by Christian Hargrave

Excel Medical (Excel), the company that brought the Next-Generation Medical Device Integration (MDI) solution into action, has announced that Massachusetts-based Southcoast Health has deployed Excel's BedComm platform to facilitate medical device data integration between the health system's 47 operating room anesthesia monitors and its new electronic health record (EHR)...
---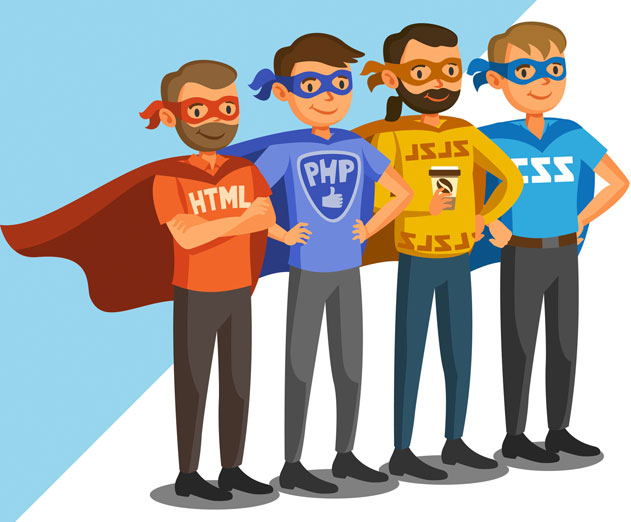 QuickBase predicts that developers are going to be redefined in 2017
Thursday, December 29, 2016 by Richard Harris

Editors note: 2017 Predictions from John Carione, Product and Corporate Marketing Leader at QuickBase Agility 2.0: a new era of decision-making in the enterprise emerges. Agile methodologies have completely changed how companies evaluate and implement technology solutions. In 2017, we'll see a new wave of agile thinking enter the ent...
---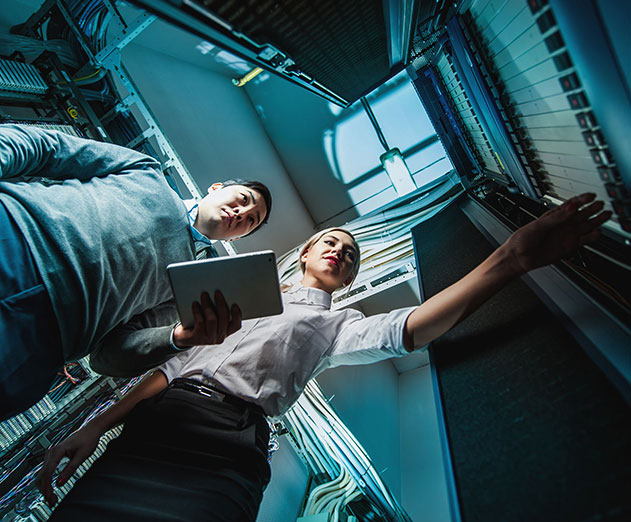 8 cyber security predictions for what's to come in Asia-Pacific
Thursday, December 29, 2016 by Christian Hargrave

Cyber security received heightened interest in 2016 due to a spate of cyber attacks in the region. These included cyber attacks on the database of 55 million voters at the Philippines Commission on Elections (COMELEC), the National Payment Corporation of India (NPCI), US$81 million cyber heist at the Bangladesh Central Bank and the massive data leaks as shown by the Yah...
---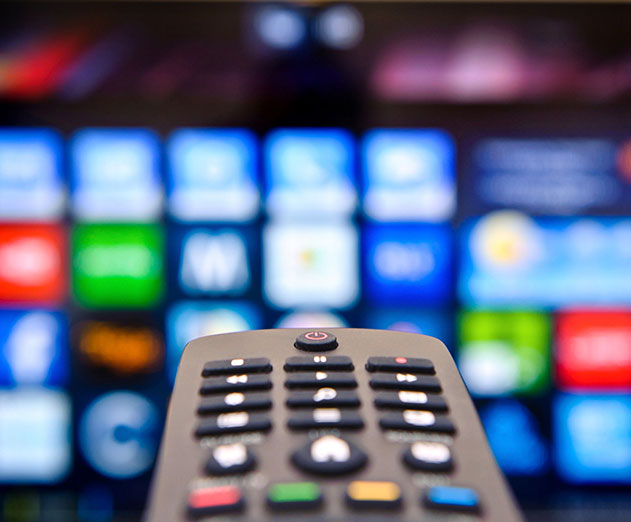 Metrological wants you to develop content that goes Over The Top
Wednesday, December 28, 2016 by Christian Hargrave

Metrological has announced a new method for operators to deploy premium Over-The-Top(OTT) content on Set-Top boxes (STBs). By using cloud-based frameworks and standardized key components, operators can streamline premium OTT integrations and speed up the time to market. Key features:- Simplified player abstraction- Security and provisioning- Code streamlining, reducing ...
---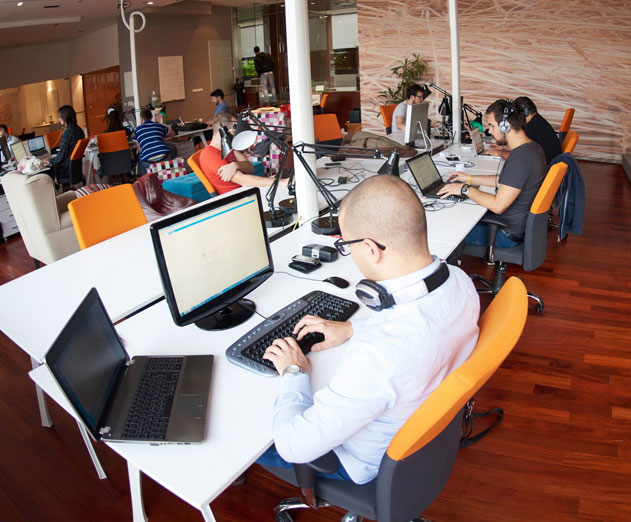 Agile Methodology in Large Enterprises
Wednesday, December 28, 2016 by Hamesh Chawla

Agile methodology is the climbing framework for large-scale enterprises. How can you transition your large company into an agile framework? Below are simple and effective techniques for scaling agile methodology to your specific project, team and enterprise.Start with a MVPContinuous Delivery is a software development strategy that provides high-quality, accessible soft...
---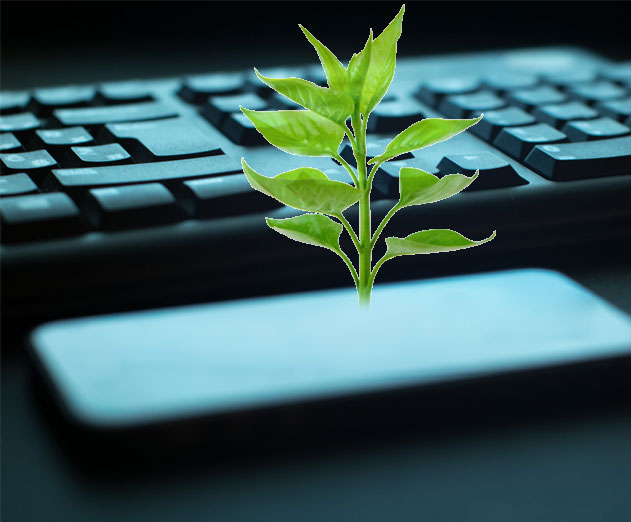 Building a Modern Growth Stack
Tuesday, December 27, 2016 by Janice Ryan

At the onset of building out any startup there are a number of challenges to face. Founders must focus on everything from raising capital and finding the right team members to identifying what to build versus what to outsource or who partner with to bring a product to market. Attention to these important first steps can either make or break a company in the short term a...
---
Turn any room into an interactive meeting space with BlueJeans Huddle
Tuesday, December 27, 2016 by Richard Harris

Video has become pervasive across consumers' lives, thanks to technologies like Snapchat, Facebook Live, Instagram and YouTube. But, adoption in the enterprise has been slower to take root, due to roadblocks like cost and usability. BlueJeans Network has set out to change this with introduction of a new cloud-connected video system that works as soon as you walk into a ...
---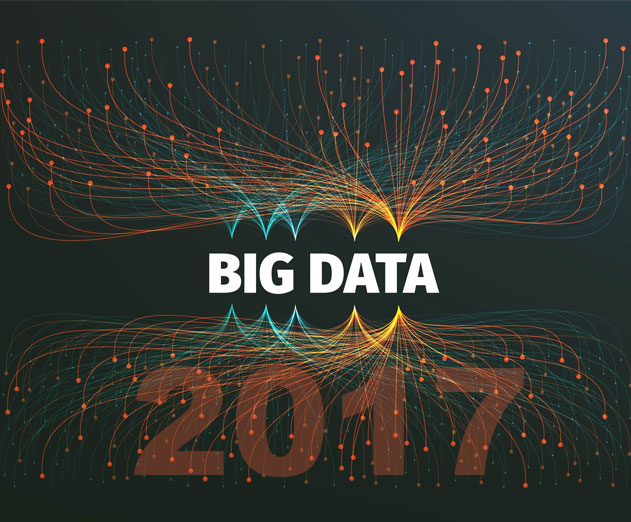 Big Data predictions for 2017
Tuesday, December 27, 2016 by Richard Harris

Editors note: Predictions by Kunal Agarwal, CEO of Unravel Data In 2017 Big Data will begin to cross a chasm into the mainstream, in large part resulting from the popularity of Hadoop and Spark. Companies will use Big Data for mission-critical needs when running their data stacks. These are the same companies that once had issues with the security threat ...
---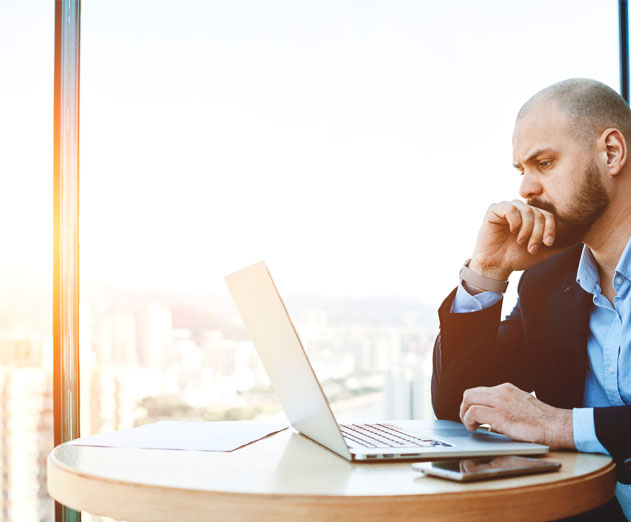 Enterprise mobile demand will outstrip IT's capacity to deliver in 2017
Monday, December 26, 2016 by Richard Harris

Editors note: 2017 predictions from Yuval Scarlat, CEO and Co-Founder, CaprizaA shortage of mobile developers and designers spawns a wave of mobile "citizen developers." Demand for enterprise mobile apps continues to surge, and analyst firms like Gartner have predicted that enterprise mobile demand will outstrip IT's capacity to deliver by a factor of 5 through 2018. Mo...
---
Predictions from Red Hat for 2017
Saturday, December 24, 2016 by Richard Harris

Catching up with Red Hat's mobile team on what they're expecting to see in mobile and IT in 2017.1. Prediction: Mobile goes mainstream as part of enterprise application strategy that hinges on containers, DevOps, and microservices. There are more mobile devices in circulation than the global population and mobile searches now outstrip those from PCs; mobile can no ...
---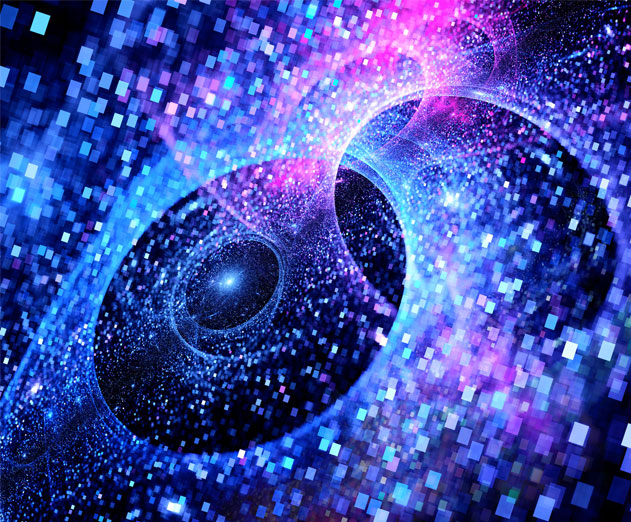 More data will be created in 2017 than the previous 5,000 years of humanity
Friday, December 23, 2016 by Richard Harris

Editors note: Predictions sent in from Sencha's CEO Art LandroIn 2015, Art predicted that in 2016 the explosion of data would drastically transform the technology landscape, requiring organizations to visualize all incoming data from IoT devices for rapid decision making and insight into competitiveness and viability. He believes data will remain a key growth ...
---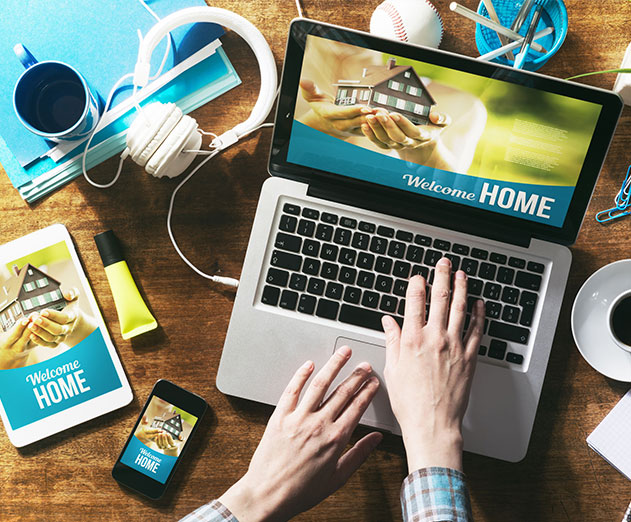 Xceligent integrates with ClientLook CRM
Friday, December 23, 2016 by Michael Haynes

Xceligent announced that its open product platform has been integrated into ClientLook, a client relationship manager (CRM) solution designed for commercial real estate professionals.This launch is part of Xceligent's continued roll out of its uniquely-designed open source platform, which enables clients and partners to license its comprehensive set of leasing intellige...
---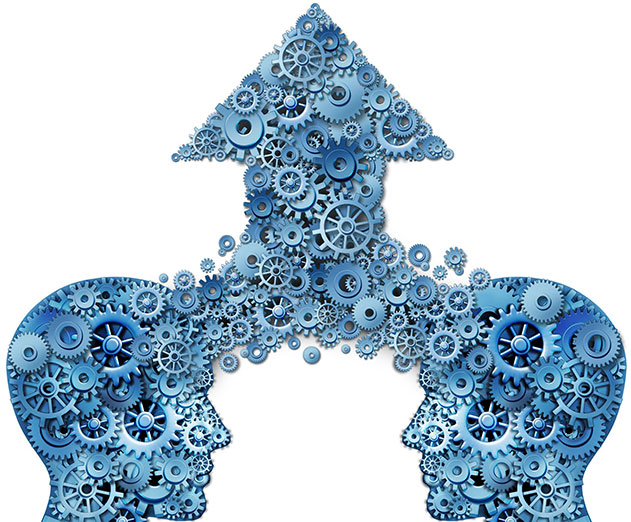 Mobiquity and Insert come together to help with in-app engagement
Wednesday, December 21, 2016 by Christian Hargrave

Mobiquity and Insert just formed a new partnership to deliver real-time, in-app personalization to mobile users. The partnership brings together Mobiquity's end-to-end mobile services with Insert's technology for rapidly deploying in-app engagement features, allowing app owners and mobile marketers to develop more meaningful customer relationships.As enterprise brands i...
---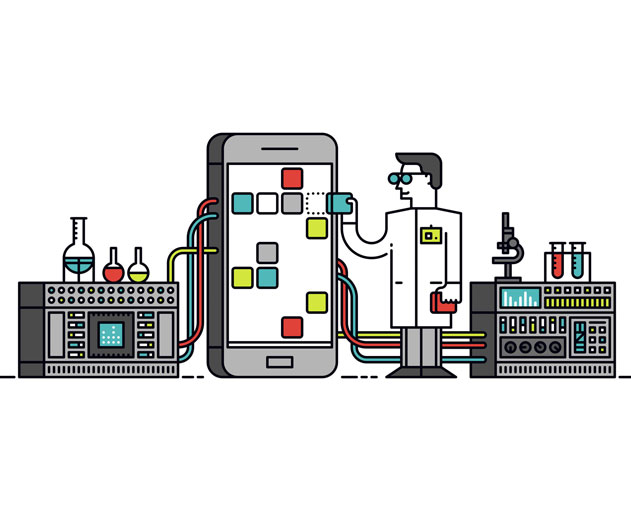 Why you should ditch traditional business software analysis
Tuesday, December 20, 2016 by Richard Harris

Competition between software companies is a fierce battle waged not with weapons, but with scalable, intuitive, and efficient solutions that can most effect their customer's lives. The importance of a well coordinated and strategic approach to how you choose to execute your solution is perhaps one of the most fundamental necessities required to succeed in markets.That's...
---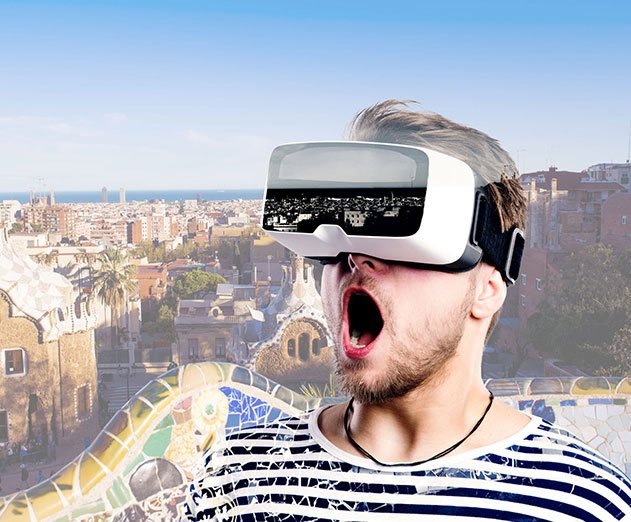 Celeno and NGCodec join forces for zero latency VR
Tuesday, December 20, 2016 by Christian Hargrave

Celeno Communications have joined forces to deliver a wireless virtual reality (VR) solution.At the annual Consumer Electronics Show (CES) in Las Vegas, Nevada, experts from both companies will showcase NGCodec's zero latency RealityCodec H.265/HEVC video compression technology running over Celeno's 802.11ac 5GHz Wi-Fi link for VR applications—the world's first demo of ...
---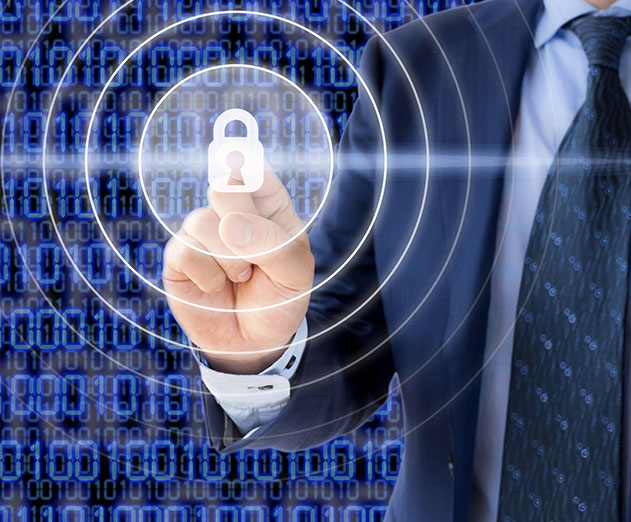 Cyberbit's SOC 3D automation updates and what you should know
Tuesday, December 20, 2016 by Michael Haynes

Cyberbit just announced a new version of its SOC 3D automation and orchestration platform that increases productivity and effectiveness of the SOC and substantially reduces incident response times. The new platform integrates with all major SIEM and security solutions, automates SOC runbooks and workflows, and prioritizes incidents according to their business impact. It...
---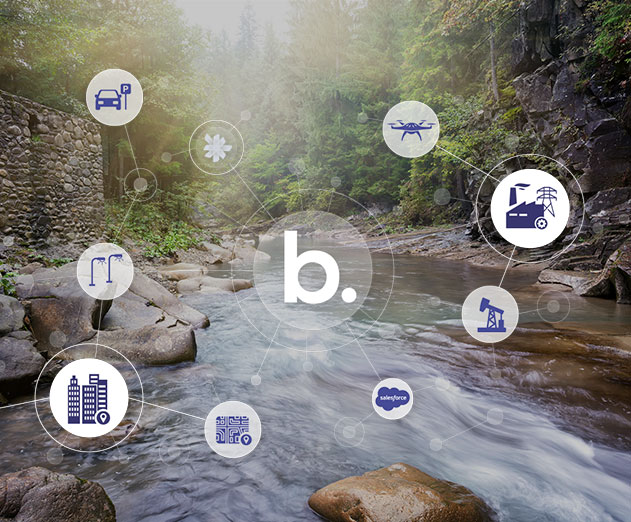 Built.io adds on premises deployment and DevOps services
Tuesday, December 20, 2016 by Richard Harris

Built.io has announced Built.io Flow On-Prem, a new deployment option and architecture for its integration Platform-as-a-Service (iPaaS) Built.io Flow.By default, Built.io Flow operates 100 percent in the cloud, nothing to install locally, nothing to maintain. For hybrid integration architectures, an Enterprise Gateway allows to securely connect cloud-based systems...
---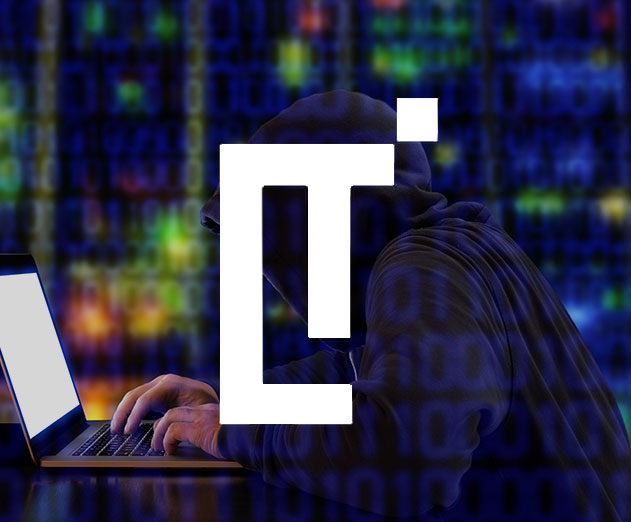 Automatically generate network security intelligence with new tool
Monday, December 19, 2016 by Richard Harris

Logtrust, a real-time big data-in-motion firm for big data analytics, and Panda Security, a cloud-based security solution, announced the availability of the Advanced Reporting Tool (ART), which automatically generates security intelligence that allows organizations to pinpoint attacks and unusual behaviors, and detect internal misuse of systems and networks. ART's uniqu...
---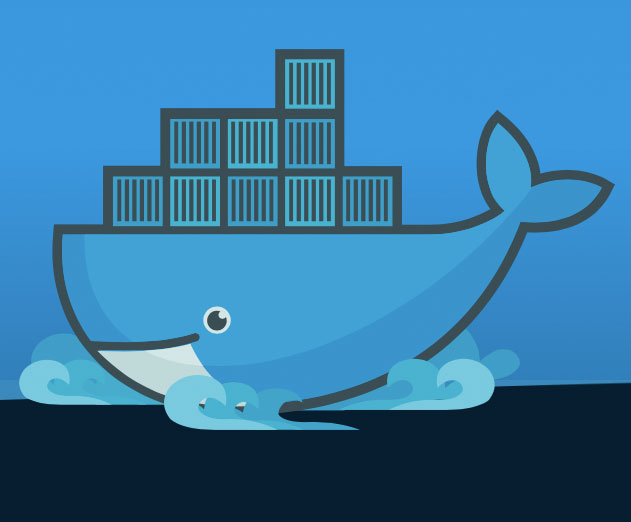 Docker predicts much opportunity for anyone with CaaS expertise in 2017
Monday, December 19, 2016 by Richard Harris

Rising confidence in container security, to the point that developers consider containers more secure than alternative technologies, will drive an increase in the use of CaaS, displacing legacy PaaS approaches to application development and deployment. This requirement for integrated security at every phase of the software supply chain will rise to the surface in the up...
---
PMR's report on the global Security-as-a-Service market
Monday, December 19, 2016 by Christian Hargrave

Adopting the business model of Security-as-a-Service (SaaS) has become a pragmatic choice for companies looking at integrating security with their business infrastructure. Furthermore, emerging technological trends related to the Internet of Things (IoT) and cloud-computing will continue to compel more businesses towards implementation of a Security-as-a-Service busines...
---