Enterprise magazine search results
App Developer Magazine issues we found relating to Enterprise
---
Our inaugural issue! June 2013 was our very first issue and you can view it in it's entirety here for free! The articles inside include, Cross Platform App Development, The Pains of App Development Contract Work, Alternative Ways of Monetizing Apps, Intro Into Corona, Monthly News, Tips, and much more!
---
Enterprise news search results
Developer news items we found relating to Enterprise
150 results
---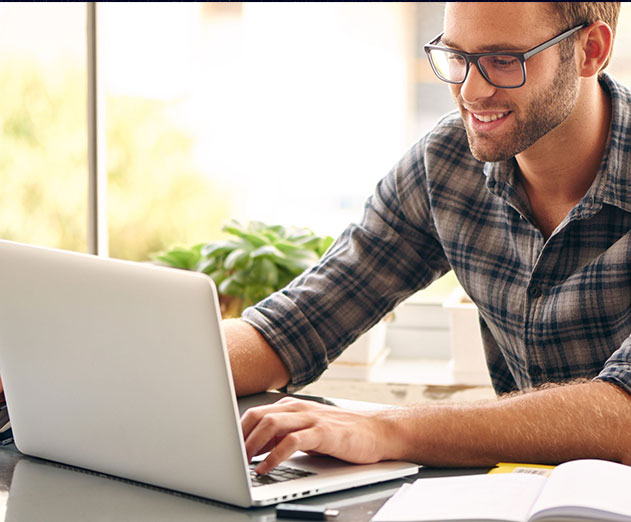 Learning to code with Salesforce
Friday, March 23, 2018 by Richard Harris

While accessible technology is a must to elevate developers, developers also need better educational resources. Learning needs to be bite-sized, continuous, flexible and fun. That is why Salesforce says they launched Trailhead, the free online learning platform, that takes learners on guided, hands-on journeys to learn today's in-demand skills. The pace of innovation ha... Read More
---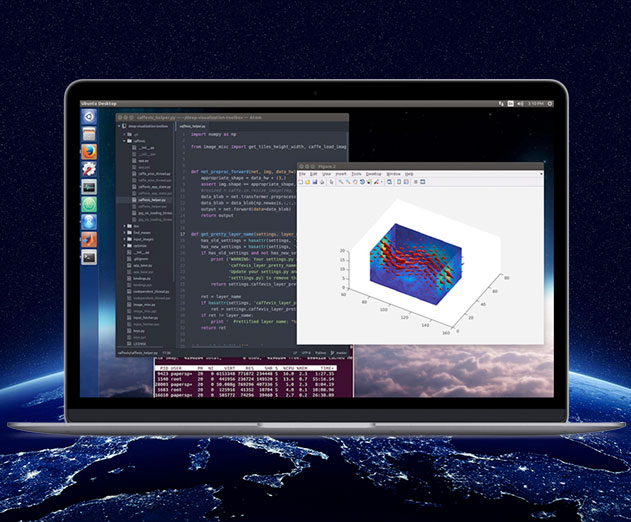 Enterprise AI tools launched by Paperspace
Thursday, March 22, 2018 by Christian Hargrave

Paperspace has announced the launch of Gradient to put the power of artificial intelligence into the hands of every developer. With Gradient, AI and Machine Learning developers of all levels can tap into a dedicated cloud of AI solutions for building, training and deploying machine learning applications."There's no denying that AI is the future of every industry, but to... Read More
---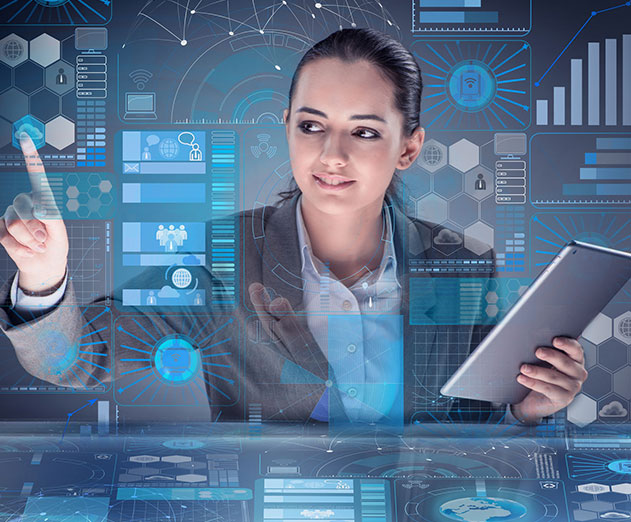 OpenBMC to develop new baseboard management controller
Thursday, March 22, 2018 by Richard Harris

In a recent article written by The Linux Foundation's own Jim Zemlin, Executive Director, the company has announced that the OpenBMC Project is developing a new standard stack that can be used across systems and computing environments. Some of the supporters of the project include companies like IBM, Facebook, Google, Intel, and Microsoft."The OpenBMC Project community ... Read More
---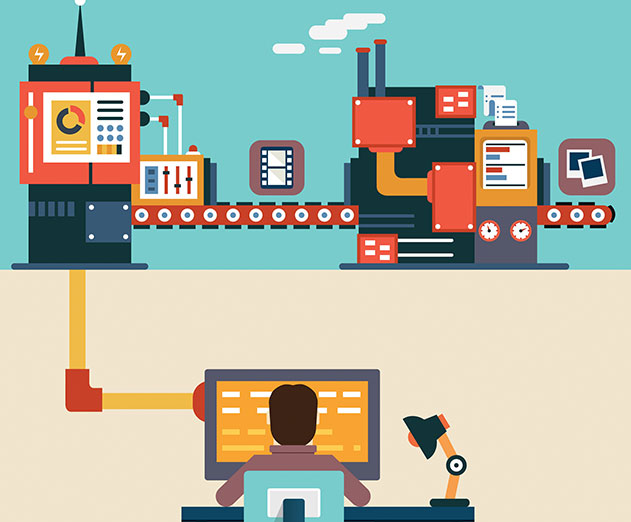 Magic Software v4.7 has been launched
Wednesday, March 21, 2018 by Christian Hargrave

Magic Software Enterprises has announced the launch of Magic xpi 4.7, a solution that enables organizations to quickly adapt to changing technologies and business conditions, while providing a multi-point low code solution that aims to lower IT development and operational costs associated with integration.Magic Software, which recently extended its partnership with Sale... Read More
---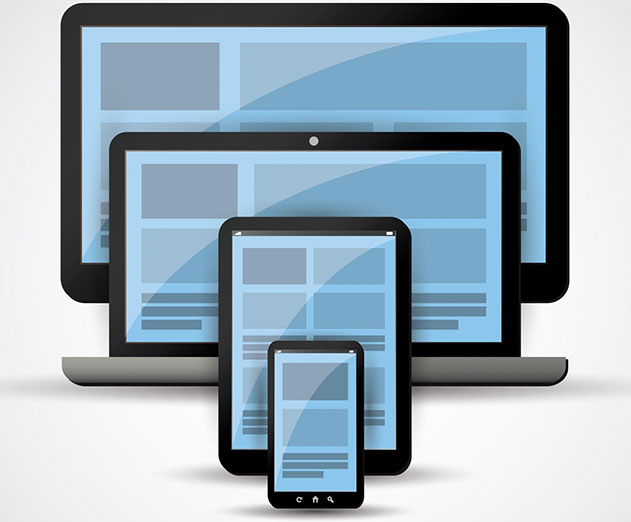 The future of Progressive Web Apps
Wednesday, March 21, 2018 by Richard Harris

Back in 2012, Max Lynch, CEO and co-founder of Ionic, developed his company's open source framework for cross-platform apps with the foresight that the web would be the future of how apps were built. Six years later, Progressive Web Apps (PWAs) are gaining traction as brands like Starbucks, Twitter and Pinterest have reported significant uptick in engagement upon replac... Read More
---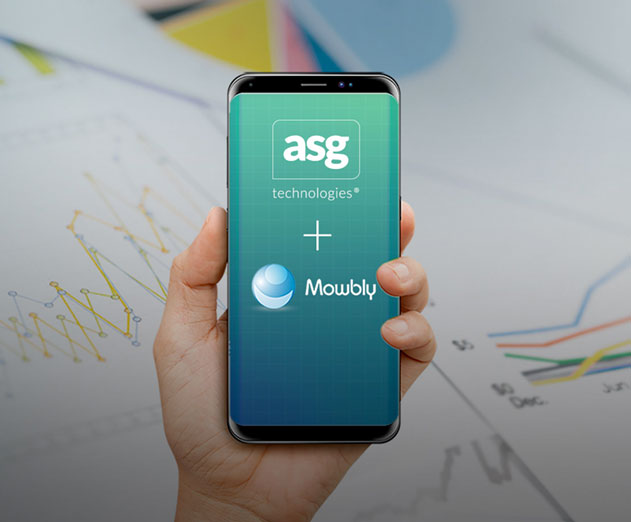 ASG Technologies expands to BPM by acquiring Mowbly
Thursday, March 15, 2018 by Richard Harris

ASG Technologies has announced the acquisition of Mowbly. The acquisition extends ASG's enterprise information management capabilities with the introduction of Business Process Management (BPM) capabilities and enables businesses to construct applications and processes from the perspective of a low-code agile platform with a mobile-first approach.The consumerization of ... Read More
---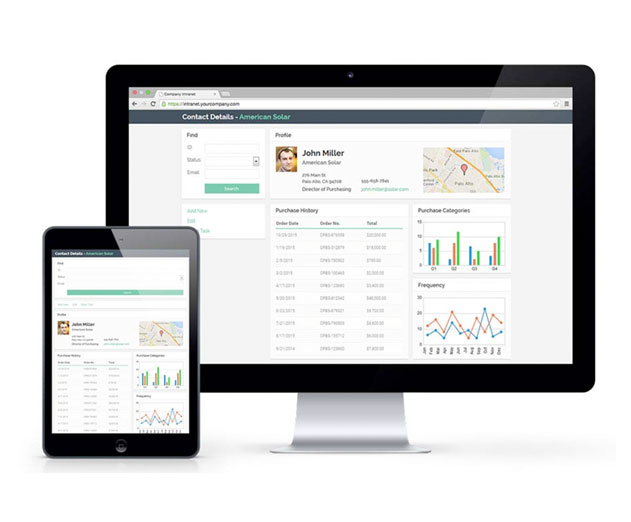 Talguu launches live casting video service
Wednesday, March 14, 2018 by Christian Hargrave

Caspio has announced that Talguu launched its new multi-channel video service, entirely built on Caspio's low-code development platform. Talguu, a Silicon Valley startup, allows television stations, professional performers and individual content providers to connect directly with audiences via a multi-platform pay-per-view video streaming service. Operating in a time- a... Read More
---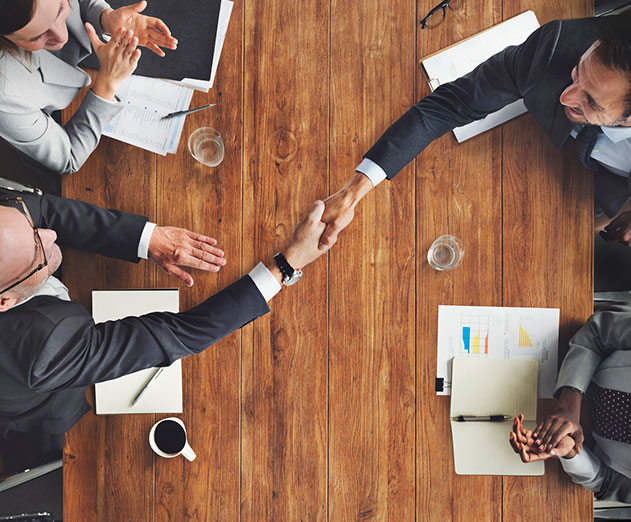 Upskill closes in on $17.2M from investors
Tuesday, March 13, 2018 by Christian Hargrave

Upskill has announces that it has raised $17.2 million in new capital to support increased growth and product development. The funding round adds new investors including Accenture and Cisco Investments, as well as continued participation from Boeing HorizonX, GE Ventures, New Enterprise Associates (NEA), and other industrial-focused investors.This latest financing build... Read More
---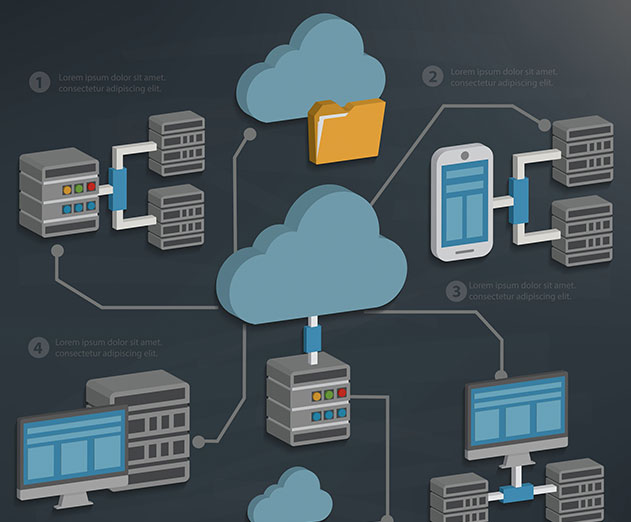 Actian says to be outperforming Amazon Redshift
Monday, March 12, 2018 by Richard Harris

Actian has announced that Actian Vector analytics database running on Amazon Web Services (AWS) outperforms Amazon Redshift "by as much as 12x" in an industry benchmark conducted by McKnight Consulting Group (MCG) Global Services. In a separate MCG benchmark report, Actian Vector performs "up to nearly 10x faster" than Microsoft SQL Server.In February 2018, MCG conducte... Read More
---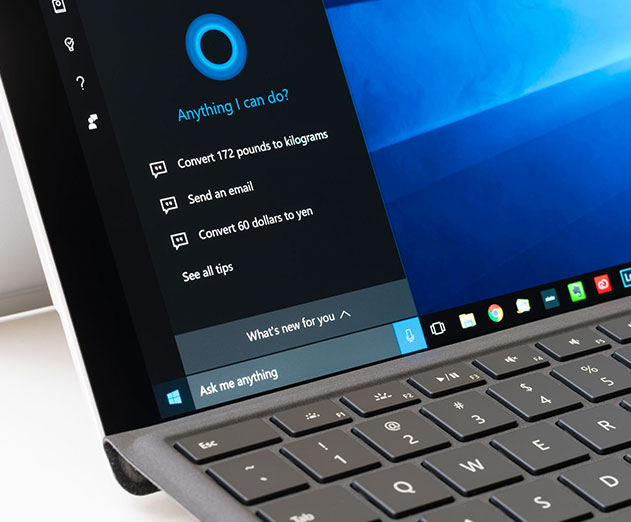 Making voice enabled apps for home or business
Monday, March 12, 2018 by Richard Harris

A voice-enabled application is a piece of software integrated with a service like Amazon Lex to add a conversational interface. This is typically a technology that we associate with consumers, thanks to voice assistants like Alexa, Siri, Cortana, and Google Home. However, history tells us that consumers expect the enterprise to mirror their own personal use of technolog... Read More
---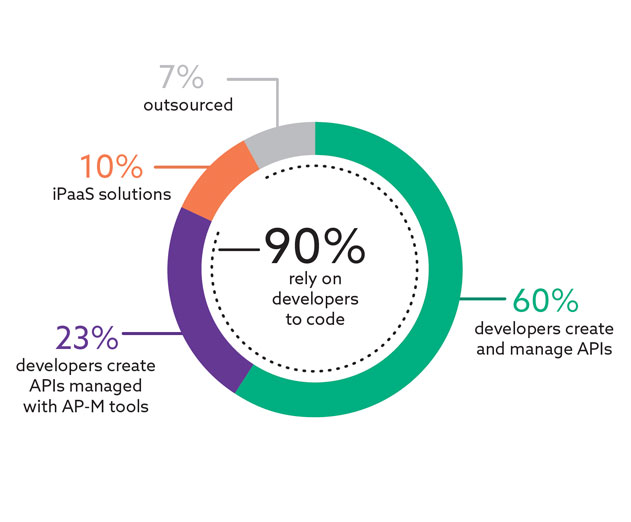 The state of API integration
Saturday, March 10, 2018 by Richard Harris

Jitterbit has announced the results of a new survey on the state of API integration that shows enterprises increasingly recognize the value of APIs but are struggling to find a sustainable way to create and manage them. The survey findings detailed in the report also reveal how the IT stack is shifting to the cloud, but many enterprises still use on-premise so... Read More
---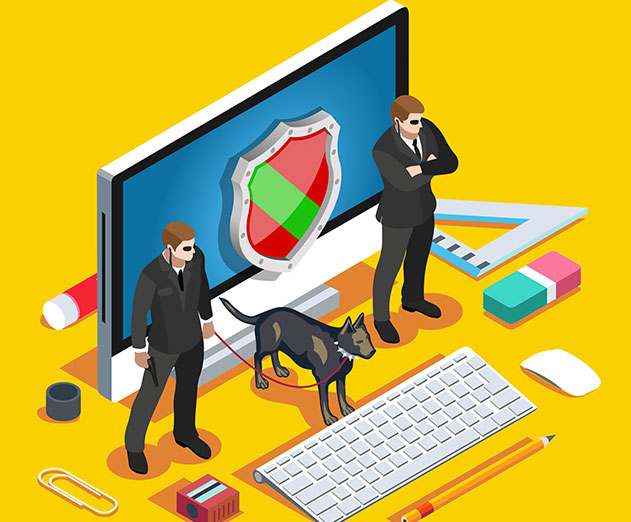 Sonatype expands firewall to stop dev vulnerabilities
Friday, March 09, 2018 by Christian Hargrave

Sonatype has announced that the Nexus Firewall is now available to support the more than 10 million developers currently using the open source version of Nexus Repository. Previously only available to commercial users of Nexus Repository Pro, the newest version of Nexus Firewall gives all Nexus Repo users the ability to automatically stop vulnerable open source componen... Read More
---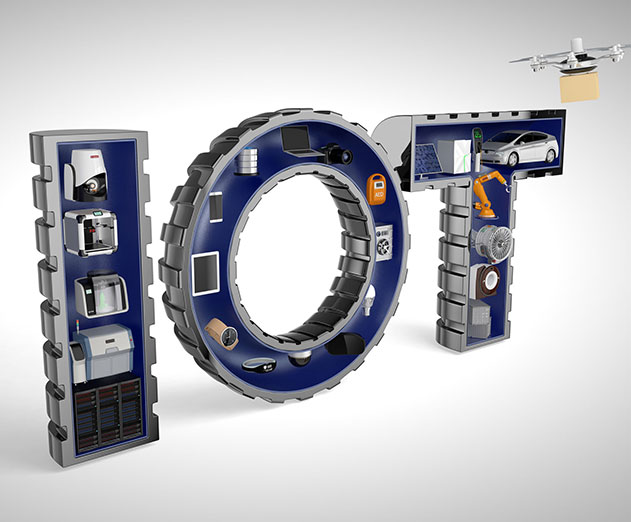 BlackBerry securing IoT devices in new licensing deal
Thursday, March 08, 2018 by Christian Hargrave

BlackBerry Limited has announced it has signed a technology and brand licensing deal for "BlackBerry Secure" with Swiss consumer electronics maker, Punkt Tronics AG. The new agreement enables Punkt to bring to market a range of highly-secure products which will embed BlackBerry cybersecurity technology, be certified as BlackBerry Secure, and be shipped ready to safely a... Read More
---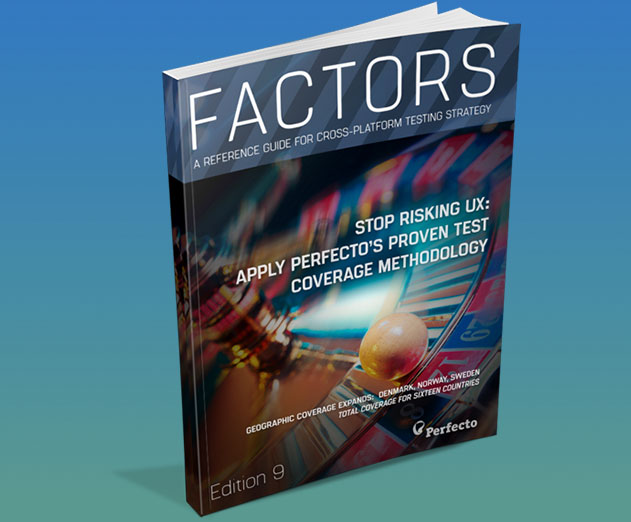 New reference guide for DevOps teams is out
Thursday, March 08, 2018 by Richard Harris

Perfecto has announced the release of the ninth edition of its FACTORS reference guide, which has expanded its focus from mobile to include both mobile and web platforms. Combining Perfecto's internal data with current market analysis from 16 countries, FACTORS provides decision makers with a prescriptive methodology to accelerate velocity by defining what's required fo... Read More
---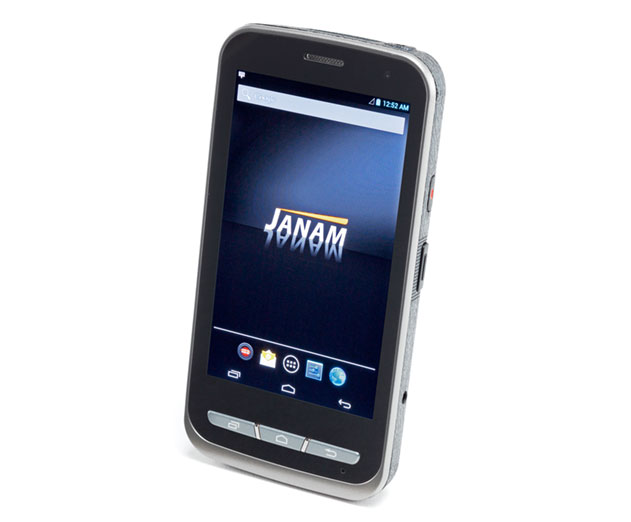 Janam launches rugged Android smartphone
Wednesday, March 07, 2018 by Christian Hargrave

Janam Technologies LLC has announced the launch of the XT100 rugged touch computer. Packed with every business-critical feature that enterprise organizations require, the XT100 surpasses its competition by delivering the latest enterprise-grade technologies, all at an attractive price point.The pocket-sized XT100 withstands repeated 4 foot/1.2 meter drops to concrete an... Read More
---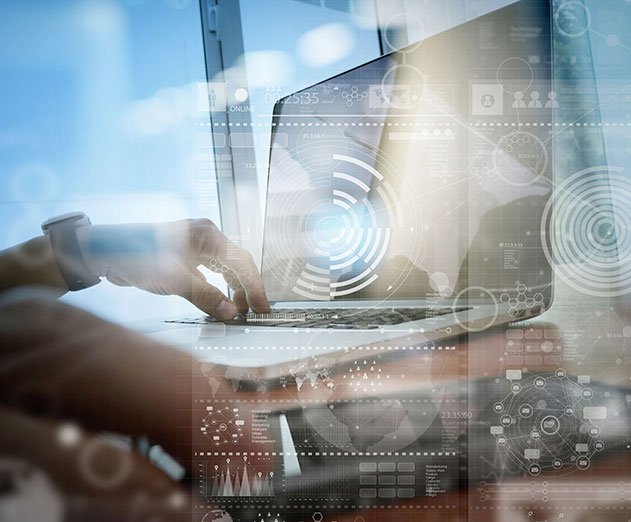 Developers outlook 2018: big technologies, big changes
Tuesday, March 06, 2018 by Jason Thane

In 2018 changes in the technology landscape are creating fantastic opportunities for innovation in design and engineering. For decades, computers featured a TV screen for output, a keyboard for text input, and a mouse to point and click. Just a few years ago, the iPhone transformed everything by putting the first well-designed computer with a touchscreen in our pockets.... Read More
---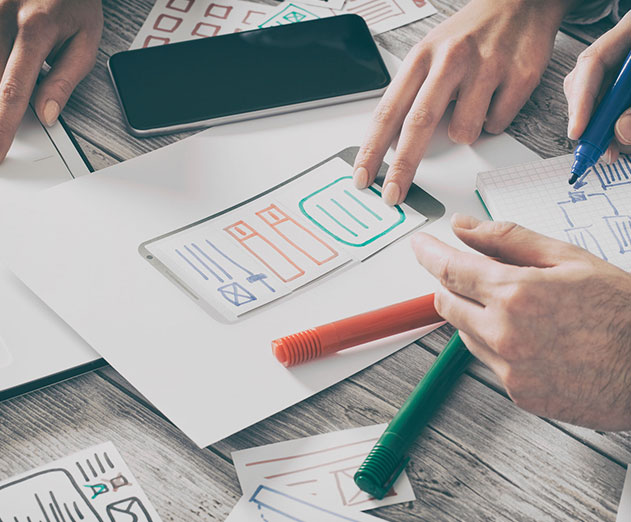 Kubernetes platform helps simplify the app dev process
Monday, February 26, 2018 by Richard Harris

Kublr has developed an enterprise-grade Kubernetes platform that's not tied to a single cloud, PaaS, OS, or technology stack. With the launch of Kublr 1.8, Kublr is introducing its self-service control plane that enables simplified Kubernetes deployment and management. The Kublr control plane empowers enterprises to run Kubernetes in production at scale out-of-the-box -... Read More
---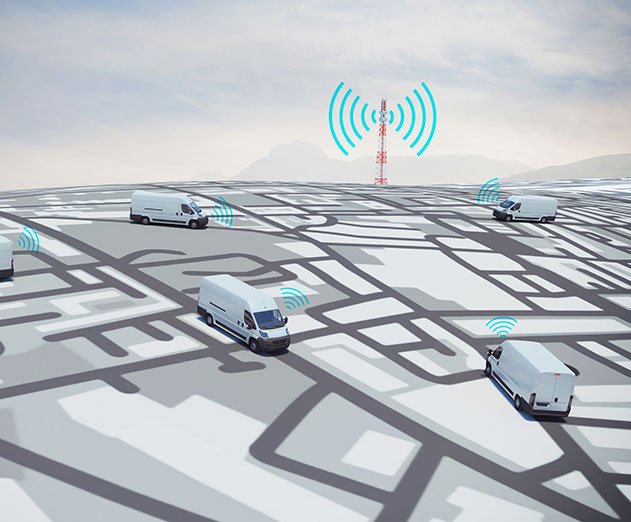 Triple T transport goes live with Trucker Tools
Monday, February 26, 2018 by Christian Hargrave

Triple T Transport has gone live with Smart Capacity, a freight matching and carrier connectivity platform from Trucker Tools. Over the past several months, Triple T conducted an evaluation of freight-matching and trucker connectivity portals as part of a strategic technology assessment. At issue was a decision of how to invest in or build technologies that would suppor... Read More
---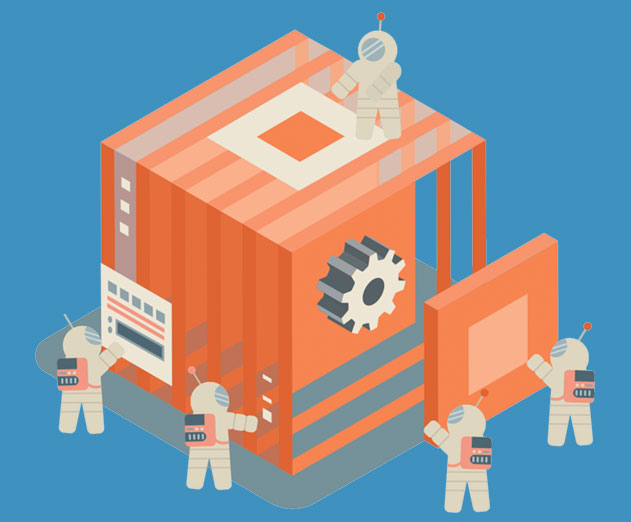 Postman 6.0 aims to help API development collaboration
Friday, February 23, 2018 by Richard Harris

Postman has announced the release of Postman 6.0, which includes the introduction of Workspaces, an entirely new construct to enhance collaboration on connected software. Workspaces is a completely new development resource that improves organization and collaboration within the Postman API dev environment. Developers can better organize their API work - and speed up and... Read More
---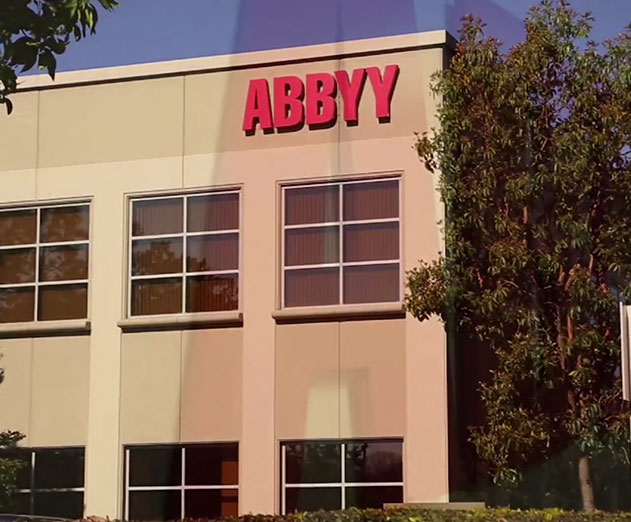 ABBYY text scanning software reports revenue growth in 2017
Tuesday, February 20, 2018 by Richard Harris

ABBYY has announced the results of 2017. The company achieved a total revenue growth of 25%, the highest rate in five years. Throughout 2017, ABBYY completed a number of large-scale projects for its corporate clients in the United States, Europe, Australia, and other countries around the world. Licensing technologies to partners like Fujitsu, Epson, Hewlett Packard Ente... Read More
---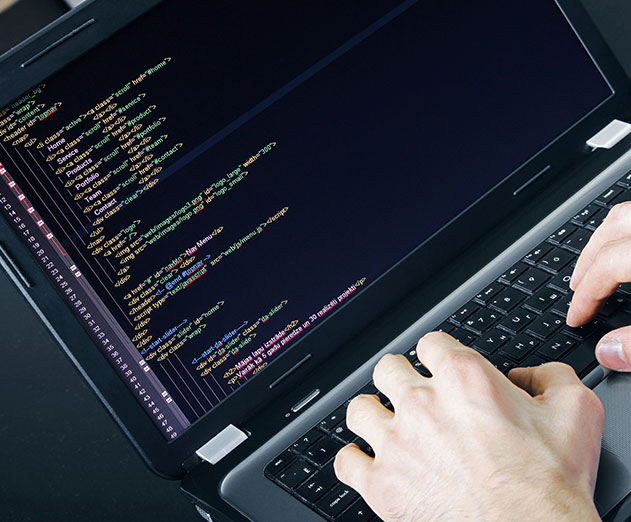 Expert advice: Tips to help developers cope
Tuesday, February 20, 2018 by Richard Harris

According to a forbes report, being a software developer has it's perks. From a $168,000 a year average media salary, to being able to have your hand in crafting the Instagrams of tomorrow. But the task of creating flawless code and engineering ideas, comes with challenges.It's good to share war stories to help each other navigate the waters, so we recently had the chan... Read More
---
Using common short codes for mobile app marketing
Friday, February 16, 2018 by Richard Harris

App developers know well the difficulties in marketing their apps. But a highly compelling way to advertise their apps in the context to the real world is being overlooked.Common Short Codes provide an easy way for app developers and brands to get consumers to download an app in context with their current, real-world surroundings. Common Short Codes bring integrity and ... Read More
---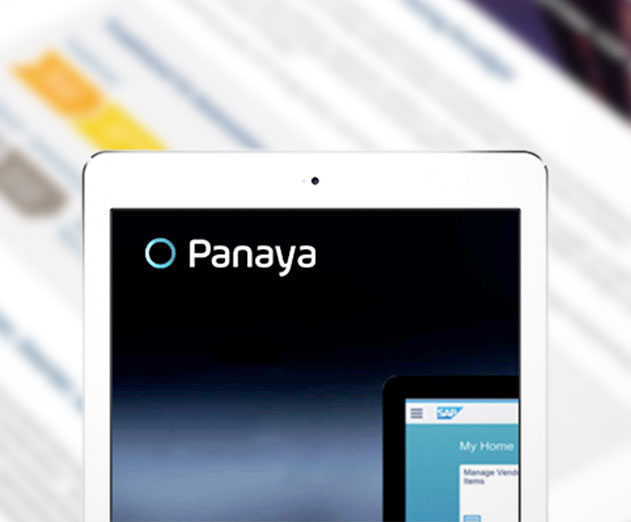 Panaya makes strides in Agile delivery
Thursday, February 15, 2018 by Christian Hargrave

Panaya has announced that Panaya has expanded its footprint in the Enterprise Agile Delivery market. Since RDx's (Release Dynamix) release last May, the company's cloud-based application lifecycle management solution has been adopted by over 70 customers including global names such as Repsol, Ralph Lauren, Loreal, Mercedes, and BioMarin. In efforts to keep pace wi... Read More
---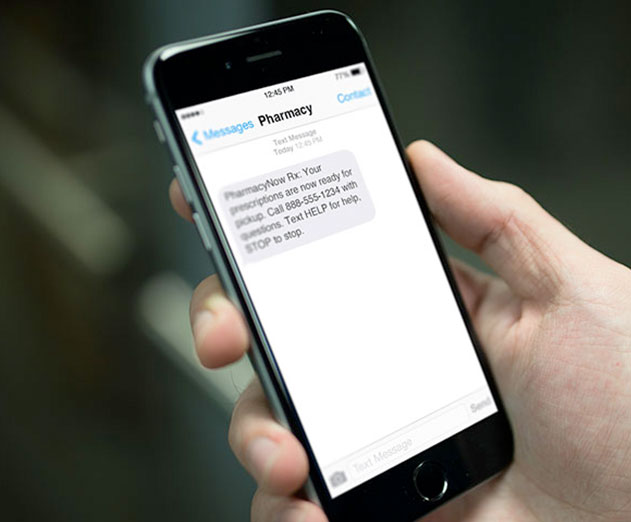 Business messaging engagement platform released by 3Cinteractive
Monday, February 12, 2018 by Christian Hargrave

3Cinteractive (3C) has announced their A2P Rich Communication Services (RCS) messaging engagement platform. This platform is an extension of 3C's existing mobile engagement platform, enabling brands to orchestrate and deliver A2P messaging created by RCS capabilities.3C's platform enables users to build comprehensive RCS workflows that leverage new feature-rich function... Read More
---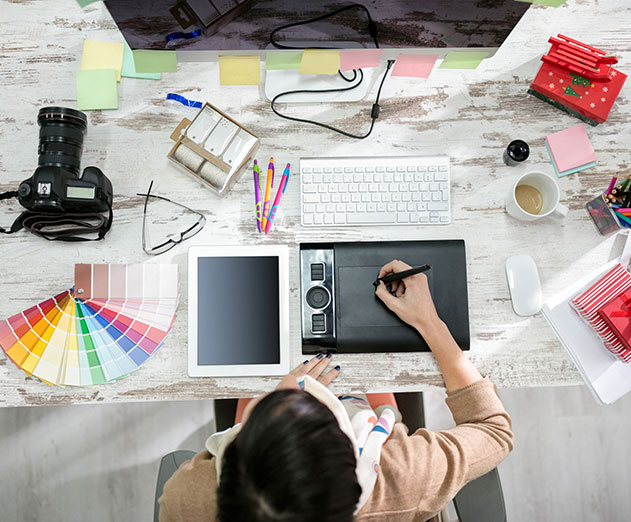 Bitcoin job skills are hot says latest report
Monday, February 12, 2018 by Richard Harris

Upwork has released its newest quarterly index of the hottest skills in the U.S. freelance job market. The Upwork Skills Index ranks the site's 20 fastest-growing skills in a quarterly series that sheds light on new and emerging skills as an indication of hot freelance job market trends. According to a recent study, 57.3 million Americans (36 percent of the U.S. workfor... Read More
---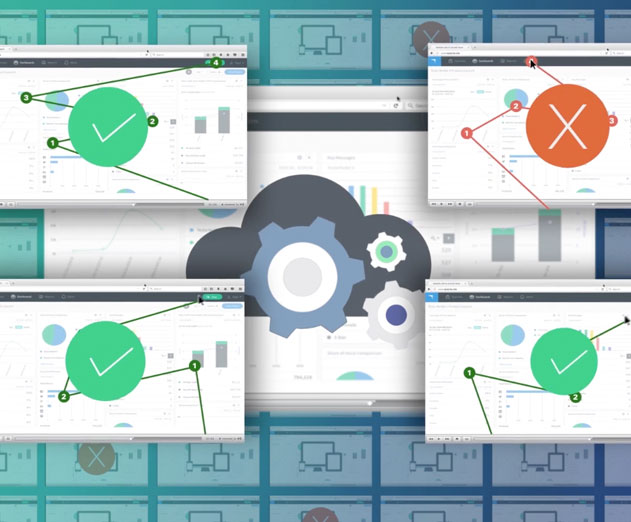 Rethinking your mobile app testing tools
Friday, February 09, 2018 by Richard Harris

Using mobile app testing tools, or software QA tools usually tells developers something they don't want to hear - their software is broken somewhere. Over the years, testing apps and software has become more laborious than is should be, but a necessary evil when targeting multiple platforms and devices in today's dizzying world of mobile hardware.Rainforest is on a miss... Read More
---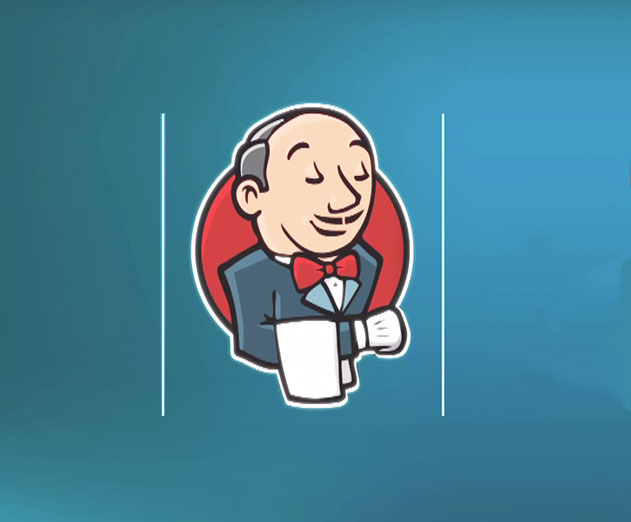 Continuous delivery and integration platform acquired by Cloudbees
Tuesday, February 06, 2018 by Richard Harris

CloudBees, Inc. has announced the acquisition of Codeship. The deal helps strengthen CloudBees' market position as a vendor of continuous integration (CI) and continuous delivery (CD), adding a fully automated platform for individual developers and project teams to test, integrate and deploy code.The acquisition gives CloudBees a broader portfolio of CI/CD solutions for... Read More
---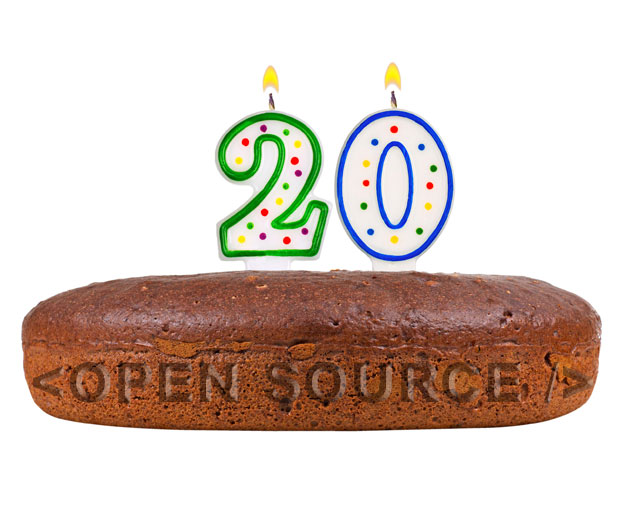 Open source software turns 20
Tuesday, February 06, 2018 by Richard Harris

First let me say in full disclaimer that I love open source software and initiatives, and I come from the enterprise world as it where in 1998. The days where IT budgets were as fat as overfed guppy goldfish, and open source tech was barely used in production environments. Open source source software has always had the same set of challenges following closely behin... Read More
---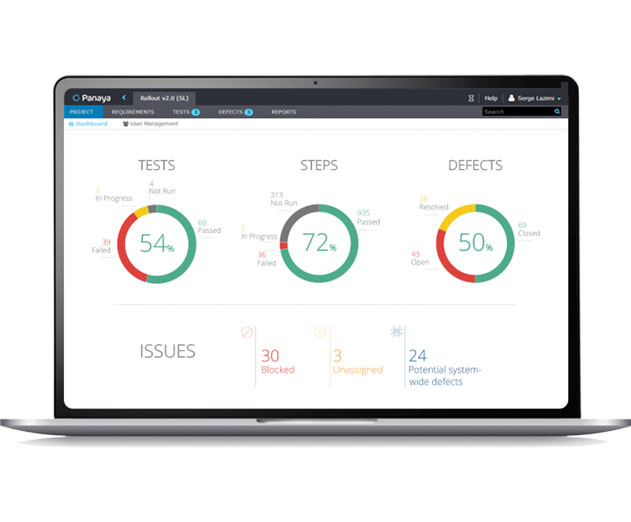 Mobile app testing automation software Panya Test Center v2
Monday, February 05, 2018 by Christian Hargrave

Panaya announced the availability of Panaya Test Center 2.0 (PTC), a test acceleration platform that helps organizations drive innovation by accelerating and standardizing enterprise application testing. PTC 2.0 introduces machine learning capabilities that automatically create real-life test cases based on actual usage, improving testing relevance and efficiency while ... Read More
---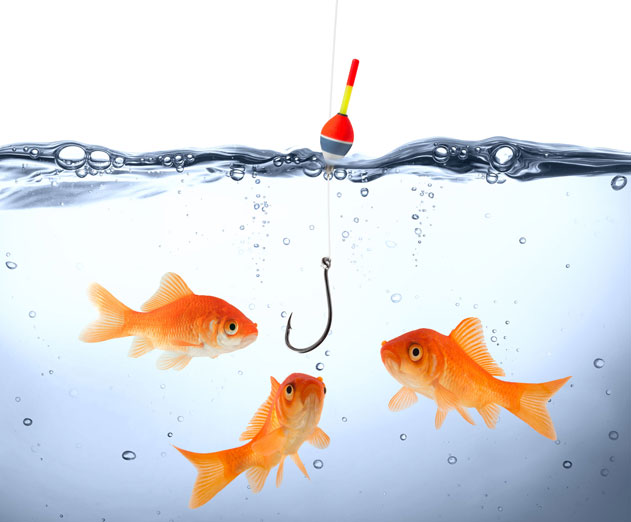 DNS security and why mobile app developers should care
Monday, February 05, 2018 by Richard Harris

DNSSEC is a DNS security extension specification for securing information provided by DNS. DNS has been a part of the global internet since the 1980s, but its authentication mechanisms are fairly weak. As a result, DNS is vulnerable to a form of attack called cache poisoning. Cache poisoning is a man-in-the-middle attack that implants false DNS information to redirect e... Read More
---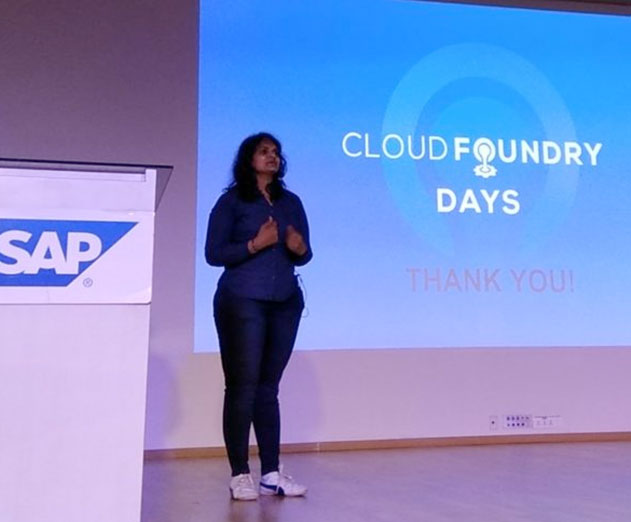 Cloud Foundry Summit North America 2018 details
Friday, February 02, 2018 by Richard Harris

Cloud Foundry Foundation has announced the initial schedule, including keynote speakers, for the North American Cloud Foundry Summit, April 18-20, 2018 at the Boston Convention Center. With standard pricing ending February 9, registration will increase $200 to $845.The North American Cloud Foundry Summit keynote line-up includes:Matt Curry, Director, Director of Cloud E... Read More
---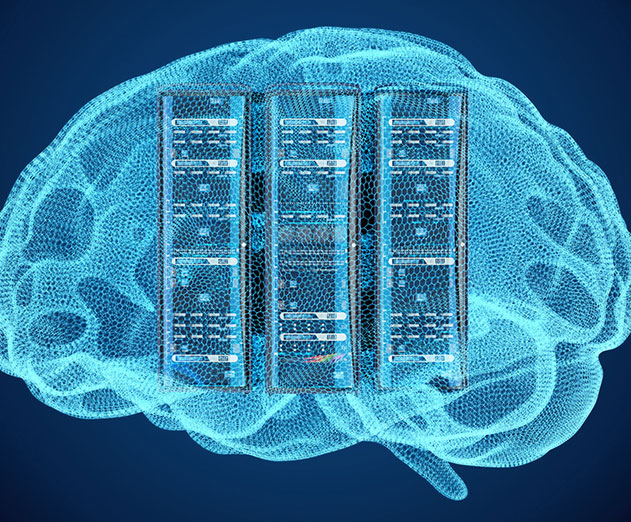 This API api security solution to use AI
Thursday, February 01, 2018 by Richard Harris

To protect global organizations against ever-increasing security threats, Axway has announced a global partnership with Elastic Beam. Together, the two companies will help organizations achieve optimal security and ecosystem engagement by leveraging an AI engine, integrated with Axway API Gateway, that automatically detects and blocks new attacks on APIs. The Elastic Be... Read More
---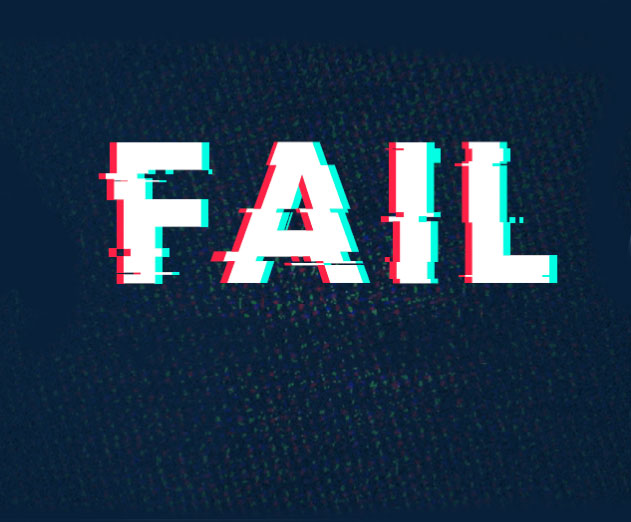 The software fail watch report
Wednesday, January 31, 2018 by Richard Harris

Tricentis has announced the release of their fifth annual Software Fail Watch report, which is a detailed analysis of the software failures, defects, and vulnerabilities covered by news organizations from around the globe. Tricentis analyzed each failure to reveal industry-specific trends as well as impacts to stock prices, market share, and customer trust and loyalty. ... Read More
---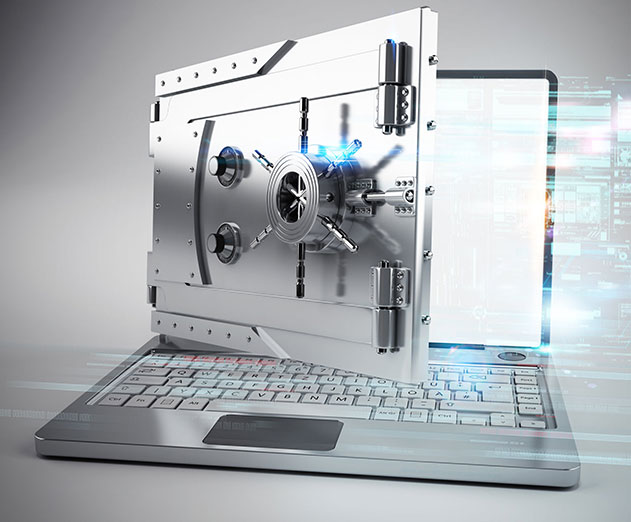 Enterprises need a software security program
Tuesday, January 30, 2018 by Sammy Migues

The answer to the "why" enterprises need a software security program question is pretty straightforward. There are no circumstances under which any but the smallest firms can expect a collection of independent activities - a pen test here, an hour of training there, some free tools that may or may not work as advertised - will consistently result in appropriately secure... Read More
---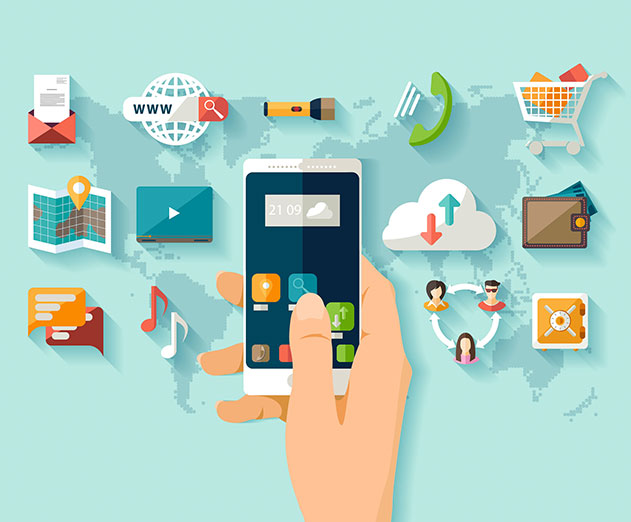 Re-engage mobile app users with the latest YouAppi solution
Monday, January 29, 2018 by Richard Harris

YouAppi has announced the launch of its Re-Engagement solution, created to maximize the value of all mobile users, whether acquired organically or through the YouAppi platform. Re-Engagement was designed to work in tandem with YouAppi's User Acquisition (UA) solution as part of its 360 Platform. The solution offers access to YouAppi's Real-time Bidding (RTB), social and... Read More
---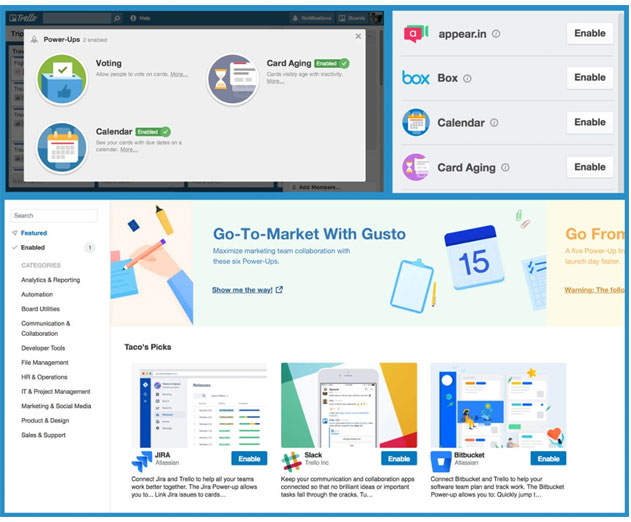 1 year after Atlassian acquisition Trello unveils new platform
Friday, January 26, 2018 by Christian Hargrave

Atlassian has unveiled a redesigned directory for Trello integrations (or as Trello calls them "Power-Ups") for users to discover the 80+ partner apps available on the Trello platform. The revamped Power-Up Directory is the latest in a series of updates to the Trello ecosystem one year after its $425M acquisition by Atlassian.After officially launching the Power-Up... Read More
---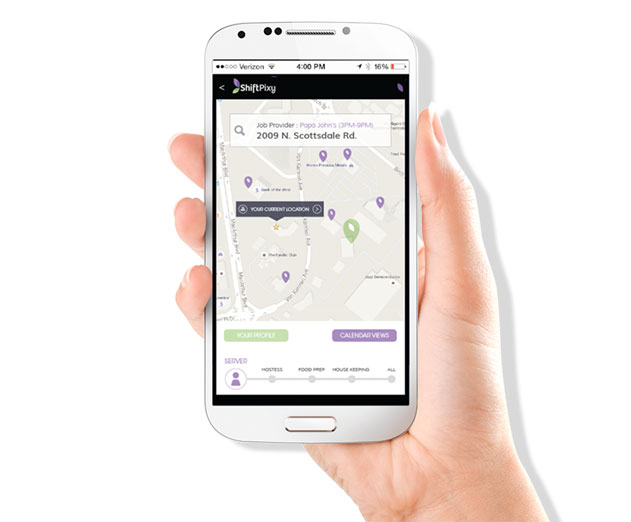 ShiftPixy reports fiscal 2018 first quarter results
Thursday, January 25, 2018 by Christian Hargrave

ShiftPixy, Inc. has announced operating results for the three months ending November 30, 2017 ("2018 First Quarter")."ShiftPixy remains an early stage company, and we will continue to invest in the business as appropriate, in areas such as product development, sales and marketing and client support," noted Scott W. Absher, Chief Executive Officer of ShiftPixy. "Ov... Read More
---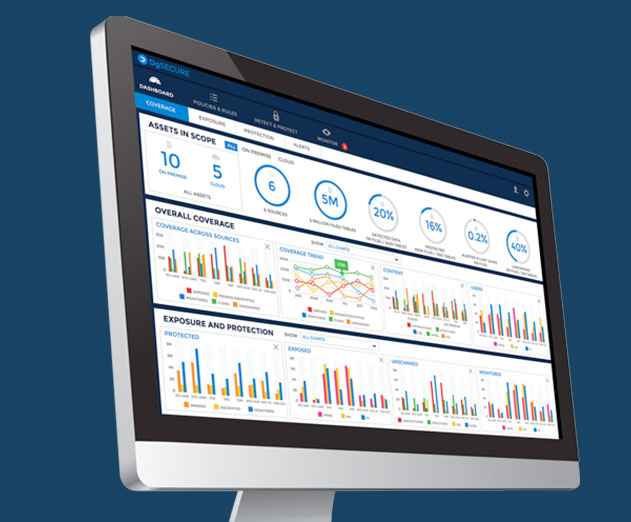 Dataguise recognized in MarketsandMarkets data-centric security report
Thursday, January 25, 2018 by Christian Hargrave

Dataguise was cited a new report titled Data-Centric Security Market Global Forecast to 2022 published by IT research firm MarketsandMarkets. In the report, analysts forecast the global data-centric security market to grow from USD $1.79 Billion in 2016 to USD $5.83 Billion by 2022, at a compound annual growth rate (CAGR) of 23.1%. The report indicates that sensitive da... Read More
---
Dynamsoft Camera SDK for iOS debuts for easier document scanning
Wednesday, January 24, 2018 by Richard Harris

Dynamsoft has introduced a software development kit for iOS app developers to add enterprise-grade document scanning capabilities by easily embedding a mobile capture component in hours or days rather than spending months to build it. The SDK boasts several built-in capabilities such as, automatic document border detection and artifact reductions. The feature set provid... Read More
---
Why enterprises will modernize their enterprise apps this year
Wednesday, January 24, 2018 by Richard Harris

Sapho and IDG Communications have released the results of a survey targeting 160 IT Directors and Chief Information and Technology Officers at enterprise companies with more than 1,000 employees. The results show an overwhelming number (78%) of respondents planning to upgrade their organization's enterprise applications this year in an effort to provide employees with b... Read More
---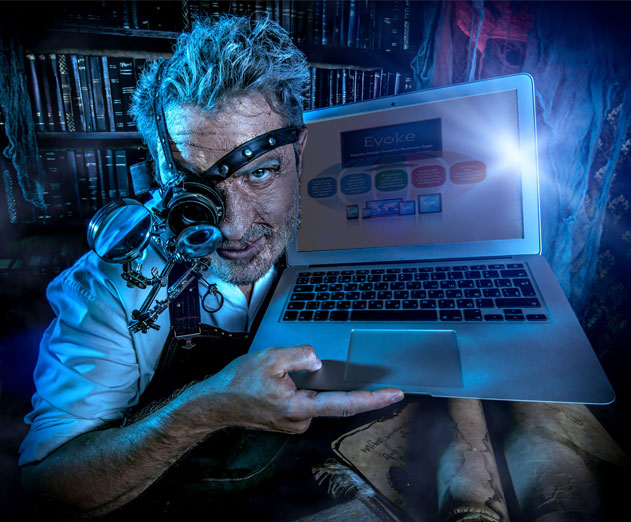 Reasons to consider low code development in 2018
Wednesday, January 24, 2018 by Malcolm Carroll

A recent survey of IT leaders from analysts Forrester estimated that the low code development market will be worth $15 billion by 2020, highlighting that low-code development platforms speed up application delivery, dramatically improving the ability of the IT departments to respond to business demands.One of the key areas of use will be in the development of mobile app... Read More
---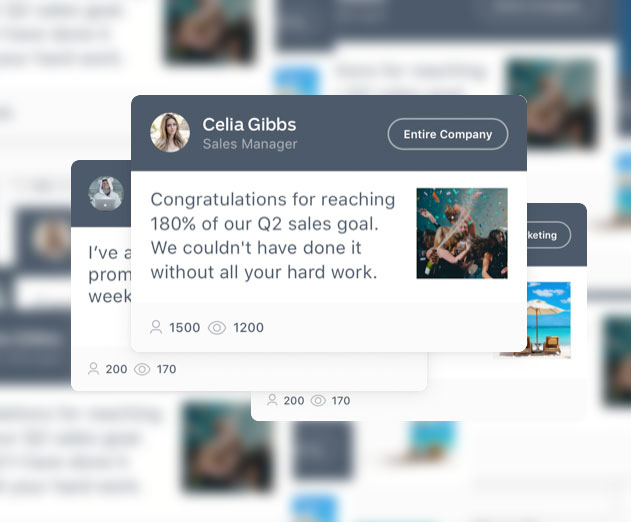 Phobio is partnering with Conversable
Monday, January 22, 2018 by Christian Hargrave

Phobio has announced a partnership and teaming agreement with Conversable. The partnership will provide enterprises with an all new workforce communication experience through Phobio's mobile application, Rodio.Rodio provides a two-way communication system designed specifically for enterprises to send important updates, promotions, and other strategic messages to remote ... Read More
---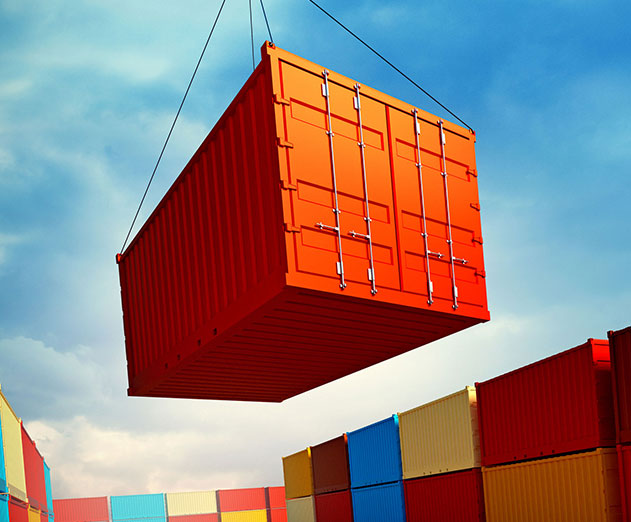 Scaling container platforms on bare metal with HPE Synergy
Monday, January 22, 2018 by Christian Hargrave

Portworx and Hewlett Packard Enterprise (HPE) have announced a solution based reference configuration that allows enterprises of all sizes to deploy, scale, and manage stateful container workloads. This new solution enables IT teams to deploy a scale out container platform on bare metal using a combination of HPE Synergy composable system, Kubernetes and Portworx's clou... Read More
---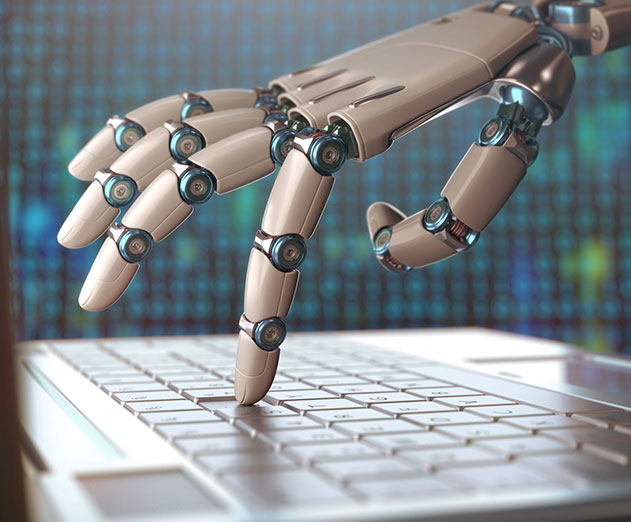 Red Hat survey identifies where tech investment is happening most
Friday, January 19, 2018 by Richard Harris

A new survey from Red Hat is out, aimed to better understand how technologies are being applied and the impact they are having in the enterprise. Red Hat commissioned research firm Vanson Bourne to survey 300 IT decision makers from organizations in the U.S., Europe and Asia that employ a significant field workforce. The survey examined investment trends, current a... Read More
---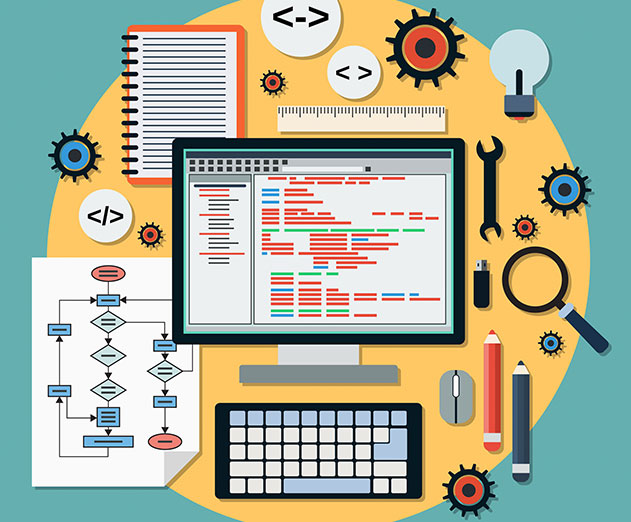 App design thinking principles
Friday, January 12, 2018 by Ed Hadley

Design thinking is fast becoming a key pillar in enterprise digital transformations. And for good reason: the approach promotes a deep understanding of end users; a creative, test-and-learn approach to new ideas; and constant iteration toward optimal outcomes. To many, design thinking is inextricably linked with innovation. After all, IDEO CEO Tim Brown defines design t... Read More
---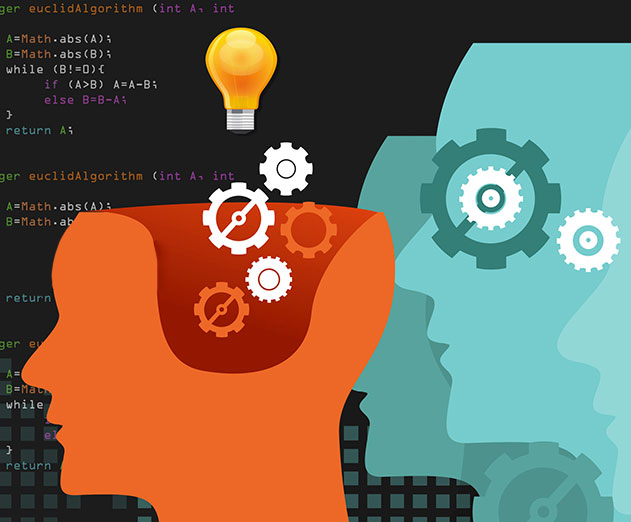 Continuous testing challenges for dev teams in 2018
Friday, January 12, 2018 by Eran Kinsbruner

Today's world revolves around digital technologies. For example, consider how much time you spend on your cell phone in a single day. According to analytics firm Flurry, it's more than five hours. From making calls to utilizing things like social media. banking and healthcare apps, there's an app for just about everything. But what if the apps that help run our lives su... Read More
---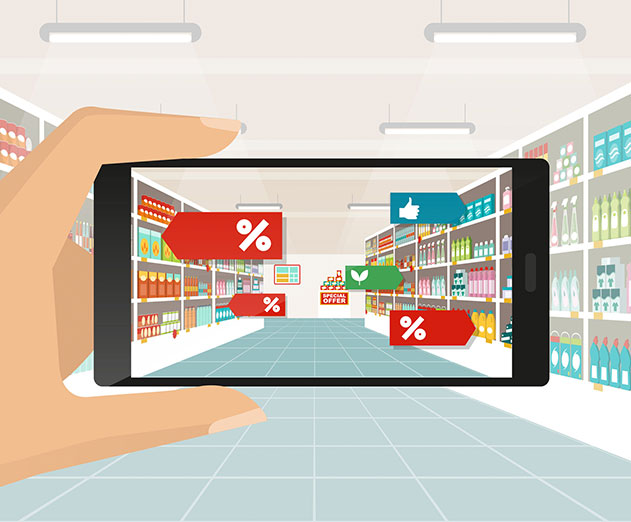 Overstock executive named co-chair of VRARA Retail Committee
Friday, January 12, 2018 by Christian Hargrave

Months after Overstock.com, announced the launch of its augmented reality (AR) feature within its iOS shopping app, the organization's senior vice president of software engineering, Amit Goyal, was named as the chair to VR/AR Association (VRARA)'s global retail and e-commerce committee. Along with Goyal's responsibility as chair, he will serve as president of the newly ... Read More
---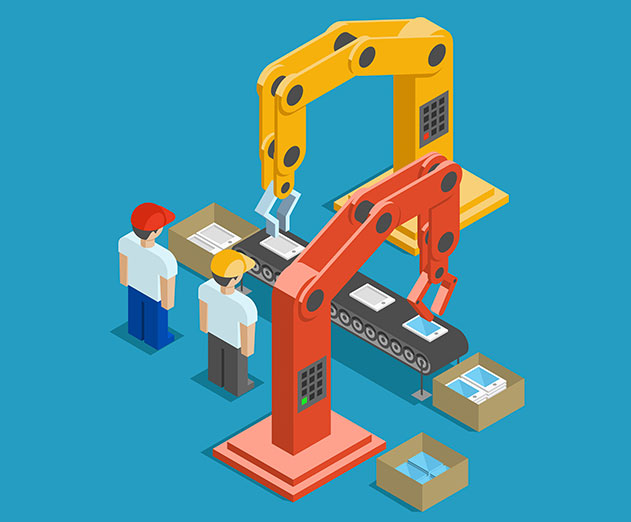 6 ways your company could be using automation software
Friday, January 05, 2018 by Steve Allen

When it comes to robots and our future as human beings, there are two different directions your imagination might take you. On one hand, you've probably watched terrifying imaginings of machines turning against mankind in films like The Matrix and The Terminator. In contrast, if you look around at the real world, you see can the reality of machines working side by side ... Read More
---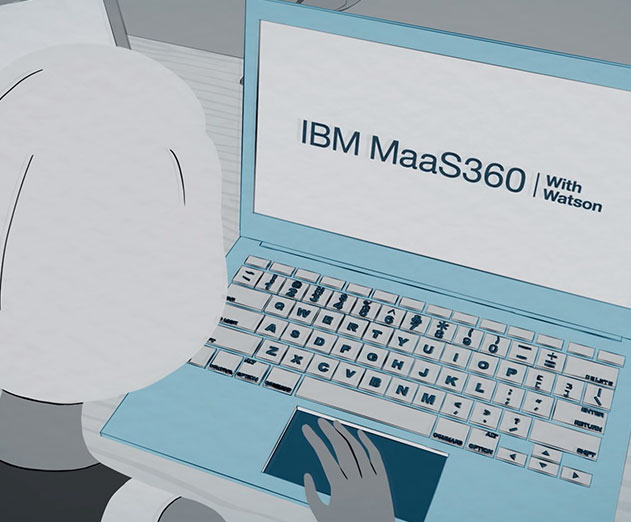 IBM MaaS360 comes to the Cloud Marketplace
Wednesday, January 03, 2018 by Richard Harris

Ingram Micro Inc. is helping drive AI-powered cloud technology with the addition of IBM MaaS360 with Watson on the Ingram Micro Cloud Marketplace, an automated e-commerce platform that offers more than 200 vetted cloud services. This expanded relationship with IBM Security helps Ingram Micro reseller and solution provider partners deliver a leading endpoint security sol... Read More
---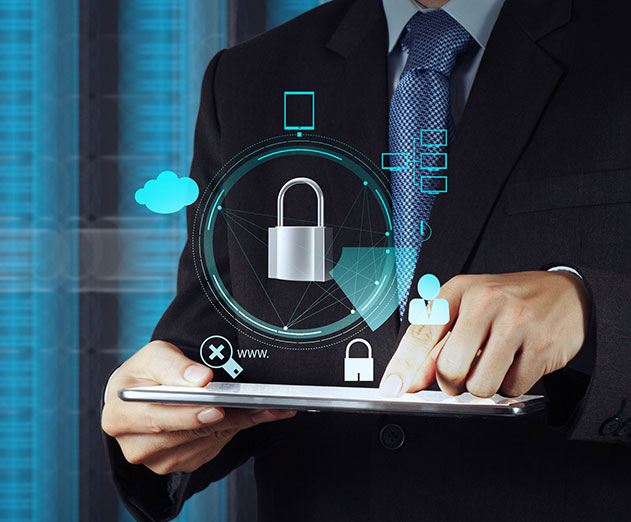 Cisco releases security connector app for iOS devices
Tuesday, January 02, 2018 by Christian Hargrave

Cisco announced the availability of Cisco Security Connector, a security app designed to give enterprises the deepest visibility and control over network activity on iOS devices, now in the App Store.Apple has designed iOS to be secure from the ground up and to be simple, intuitive, and powerful for users. By using iPhones and iPads with iOS 11 and Cisco Security Connec... Read More
---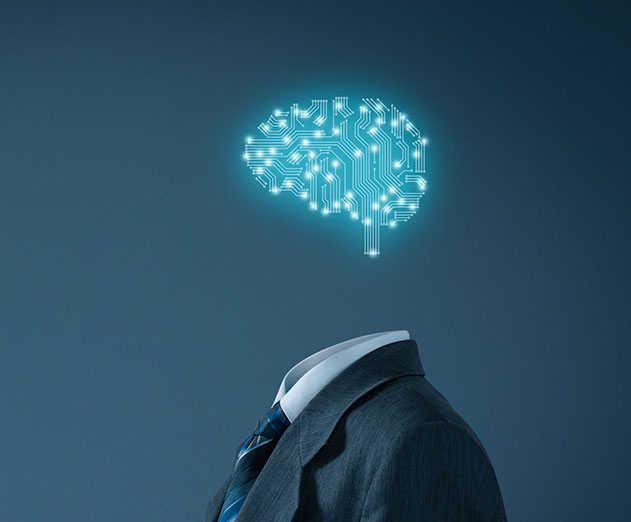 How AI is transforming business
Friday, December 29, 2017 by Wolf Ruzicka

Businesses are drowning in a deluge of data. Within the torrent of information are bits that, once analyzed, can help people make the best decisions for their company, but it's impossible to manually comb through and digest the raw data before the next wave arrives. Artificial intelligence (AI) offers one of the best solutions to finding the relevant data and forging it... Read More
---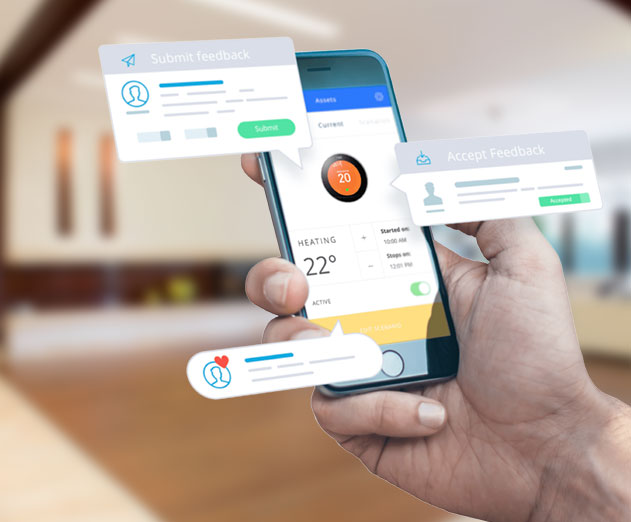 Mendix releases Atlas UI
Thursday, December 28, 2017 by Richard Harris

Mendix has announced the general availability of Atlas UI. Integrated into its low-code platform, Atlas UI enables developers without front-end development or UI design skills to create engaging, and highly usable user interfaces. With Atlas, an organization's UI/UX team can define a standardized design language to promote design best practices across multiple, autonomo... Read More
---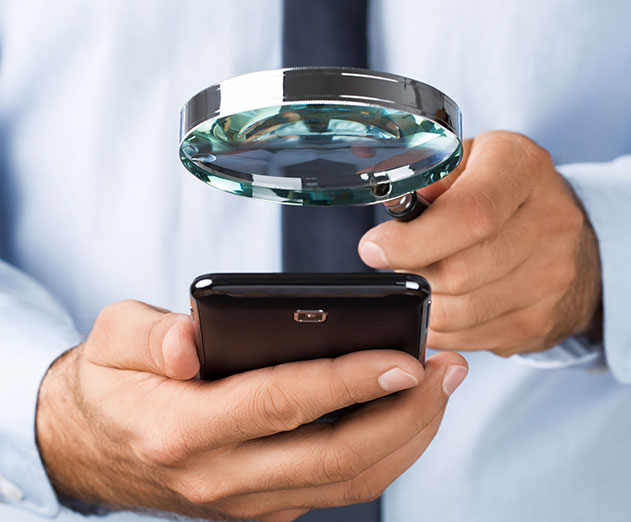 How to protect IP communications from telecom fraud
Thursday, December 28, 2017 by William King

Software-based IP communications continue to grow in popularity because of the added reliability, reach and control they allow businesses to have over their telecom resources. However, as more developers continue to transfer enterprise communications from legacy telcos to cloud-based service providers, the threat of telecom fraud and cyber-attacks also rise. Accord... Read More
---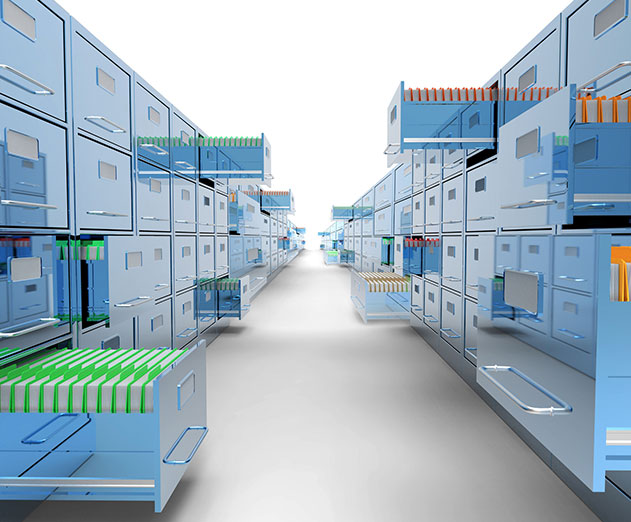 M-Files explains intelligent information management
Tuesday, December 26, 2017 by Richard Harris

M-Files Corporation has announced M-Files 2018, a new product release that represents a step forward in how businesses manage information. M-Files 2018 and the new Intelligent Metadata Layer provide a unified interface that enables users to quickly access documents and other information regardless of the system in which they are stored. In addition, AI in M-Files 2018 e... Read More
---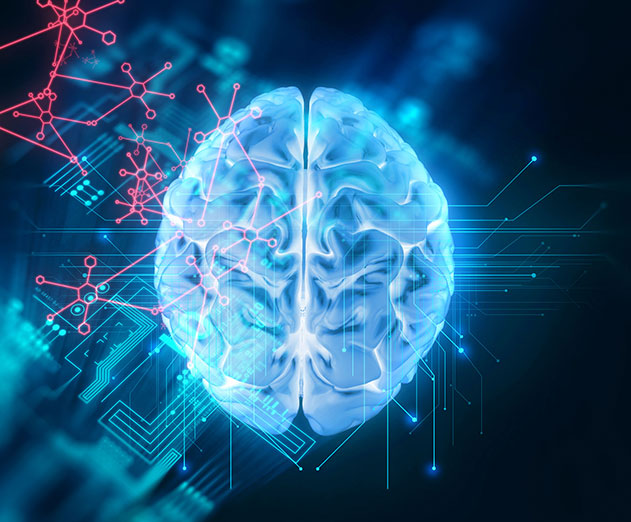 How human assisted AI may be the future
Tuesday, December 26, 2017 by Richard Harris

Self-driving (autonomous) cars, robotic hotel concierges, and Amazon's intelligent delivery drones - it's hard to minimize the potential impact that artificial intelligence (AI) and machine learning (ML) promise. Business leaders are all aflutter about AI's potential for providing game-changing impact to their industries. AI is also gaining attention for the perceived t... Read More
---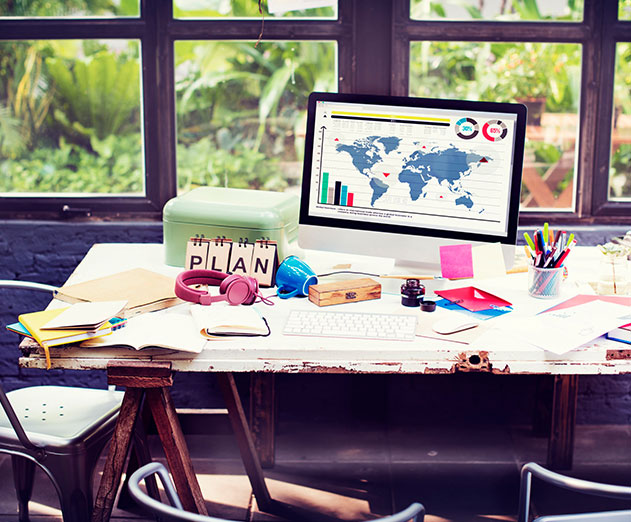 The user centered revolution is happening now
Tuesday, December 19, 2017 by Richard Harris

It's easy for developers to get caught up into making their own platform, when they should be making the platform for the end target user. Often times, we - as developers - have a tendency to over saturate a product with features and over-complicate the process. Or worse yet - gasp! - we could even create a platform that no one can use intuitively, thus making it harder... Read More
---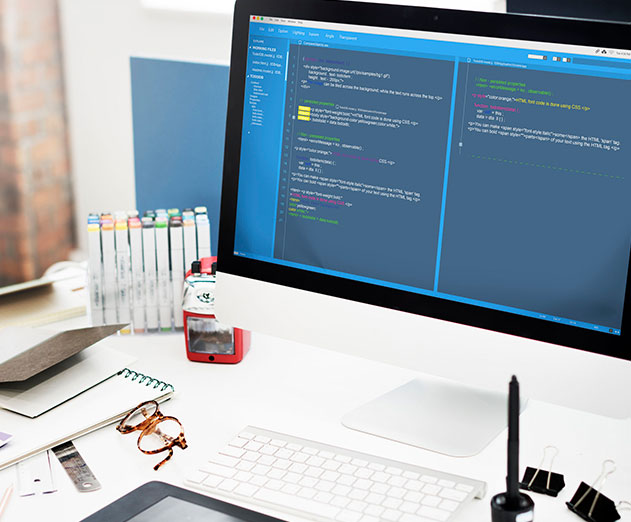 2-pass app development
Monday, December 18, 2017 by Karthick Viswanathan

The concept of Bimodal IT is changing the face of enterprise operations, which need to be agile and secure, but also need to de-silo business and technology operations for the sake of creating better applications. As Gartner defines it, "Bimodal IT is the practice of managing two separate and coherent modes of IT delivery - one of them focuses on stability and the other... Read More
---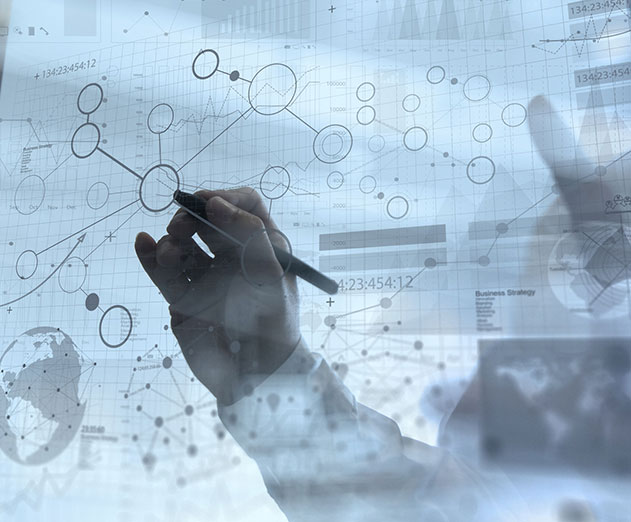 StreamSets Control Hub adds DevOps sensibilities
Thursday, December 14, 2017 by Christian Hargrave

StreamSets Inc. has announced immediate availability of StreamSets Control Hub, engineered to streamline the development and operational management of many-to-many dataflows. Available in the Enterprise Edition, StreamSets Control Hub adds DevOps sensibilities to data movement architectures. It offers centralized collaborative design of dataflow topologies and enables t... Read More
---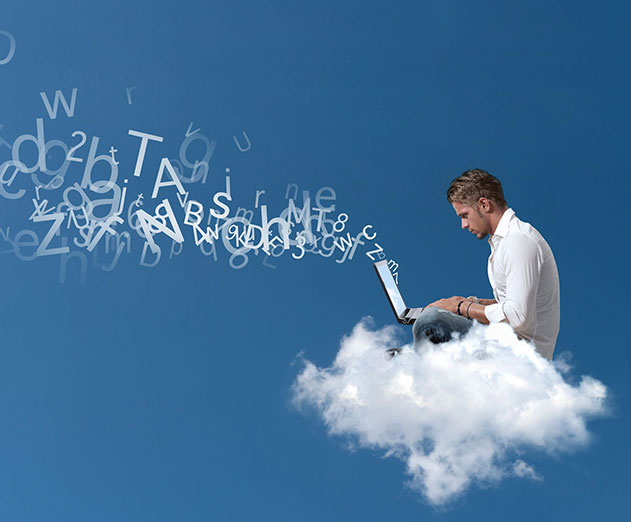 Red Hat offers tips for enterprises ready for serverless architectures
Thursday, December 14, 2017 by Richard Harris

As serverless architectures continue to emerge in the cloud application space, many have chosen to make the transition in the enterprise realm. And although having the drawback of heavy third-party dependence can be a pain, the benefits of a low-cost and efficient backend can be incredibly important for developers to scale out their platforms.We talked with an expert in... Read More
---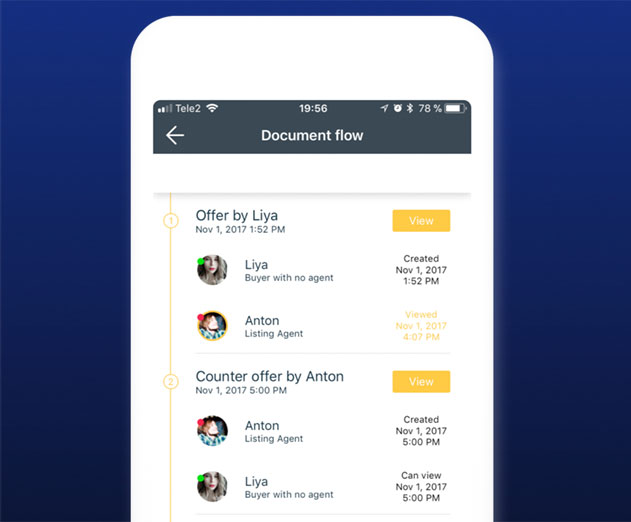 Ethereum blockchain meets the real estate market
Wednesday, December 13, 2017 by Richard Harris

ShelterZoom has announced that its blockchain-based online offer and acceptance platform for the real estate industry has gone live in the U.S. Other major international markets - including Canada, Australia, Europe, and countries in the Middle East - are set to go live in the first quarter of 2018.Built to be Real Estate Standards Organization (RESO) data dictionary-co... Read More
---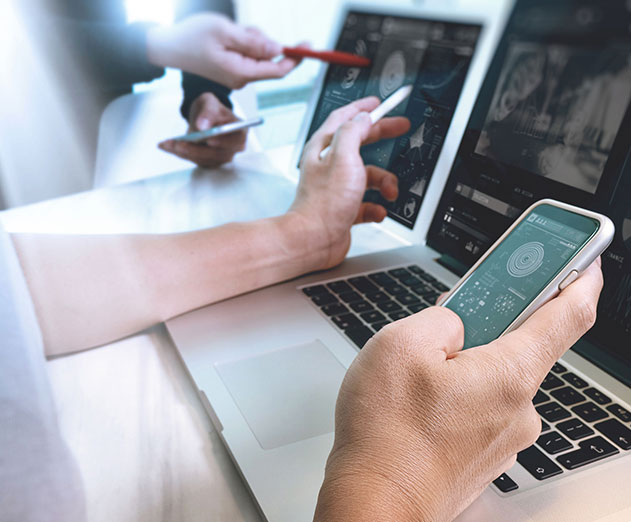 Device testing in the cloud empowers developers - and ad fraudsters
Friday, December 08, 2017 by Richard Harris

Cloud technology has been a game-changer for many industries. It has reduced IT costs, made updating and upgrading systems much easier, allowed businesses to scale operations quickly, and it has enabled flexible work collaboration. The cloud also has major implications on how digital ads are tested and served to millions of people globally. The opportunity to seamlessly... Read More
---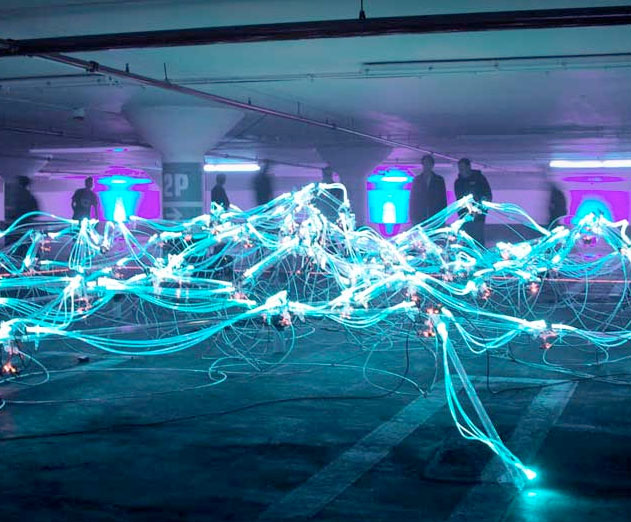 Axway and Cloud Elements partner to speed up cloud apps
Thursday, December 07, 2017 by Richard Harris

Cloud Elements has announced a strategic partnership with Axway to deliver 20 new connectors for the API Builder in the Axway AMPLIFY platform. The partnership will help enterprises accelerate connectivity to applications for new ecosystem-driven business models and revenue streams.Together with Cloud Elements, Axway will be able to extend the hybrid cloud integration f... Read More
---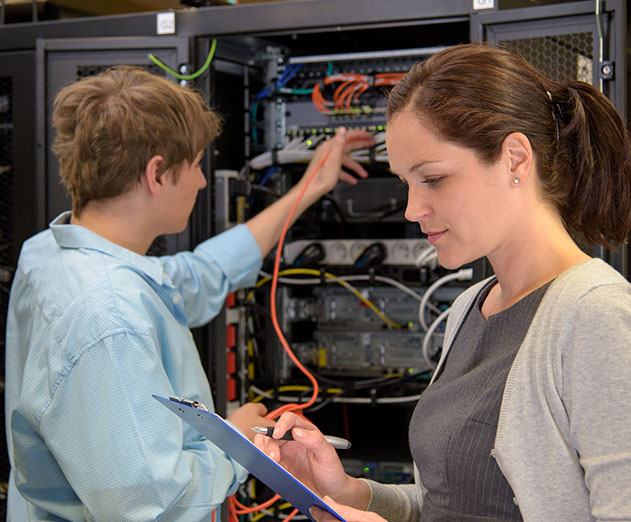 Citizen developers are on the rise
Thursday, December 07, 2017 by Christian Hargrave

Kintone has announced the results from a new report on low-code application platforms, "The Rise of the Citizen Developer: 2017 Low-Code Adoption Survey." Partnering with Unisphere Research, business and IT leaders from organizations of all sizes and across many industries, including the public sector, technology, banking/finance, healthcare, and more, were surveyed on ... Read More
---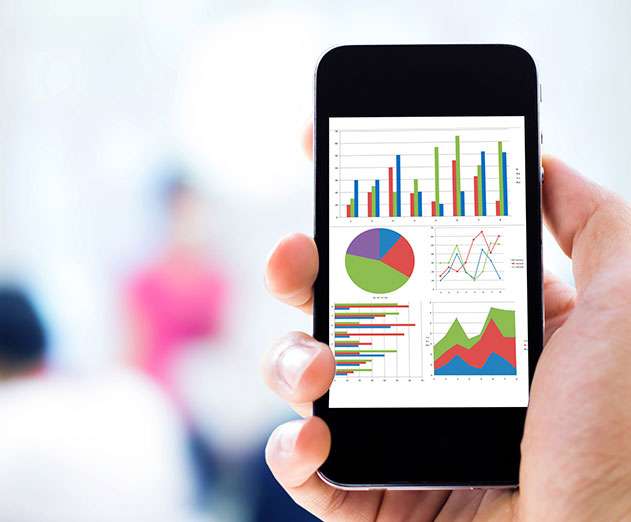 Appdome extends its platform to accelerate mobile management
Wednesday, December 06, 2017 by Christian Hargrave

Appdome has announced the immediate availability of its Mobility Suite, a new service offering that provides integration options for third-party and custom mobile apps being deployed within enterprise mobility management (EMM) solutions. The Appdome Mobility Suite extends EMM systems, allowing EMM and MDM (mobile device management) solutions to reach mobile ap... Read More
---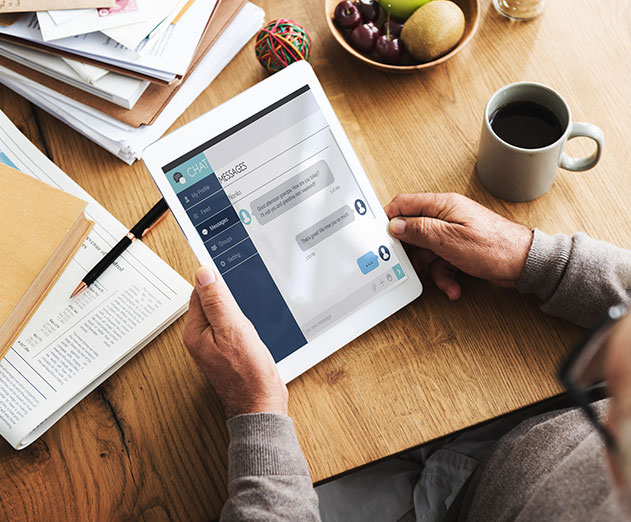 Oracle weighs in on chatbots for enterprise developers
Tuesday, December 05, 2017 by Richard Harris

From self-service to instant payments, the chatbot industry has seen great things from the latest advents in the field of AI. That's why we sat down with Oracle to learn more about how with all these new changes in the messaging industry enterprise can see the value that can be attained by adoption.We recently had a conversation with Suhas Uliyar, Vice President, A... Read More
---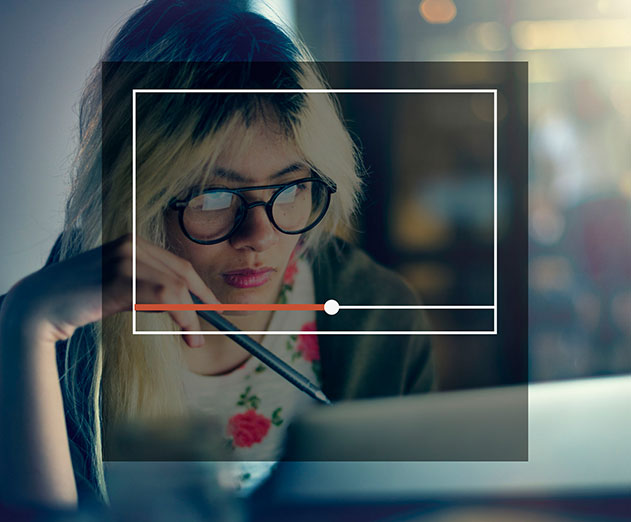 ABBYY announced their new real-time recognition SDK
Monday, December 04, 2017 by Richard Harris

ABBYY has announced the release of the new version of the ABBYY Real-Time Recognition Software Development Kit (RTR SDK) with added livestreaming video data capture functionality on iOS and Android mobile platforms. The Real-Time Recognition technology is capable of instantly pulling text information from on-screen objects and automatically converting it into digital da... Read More
---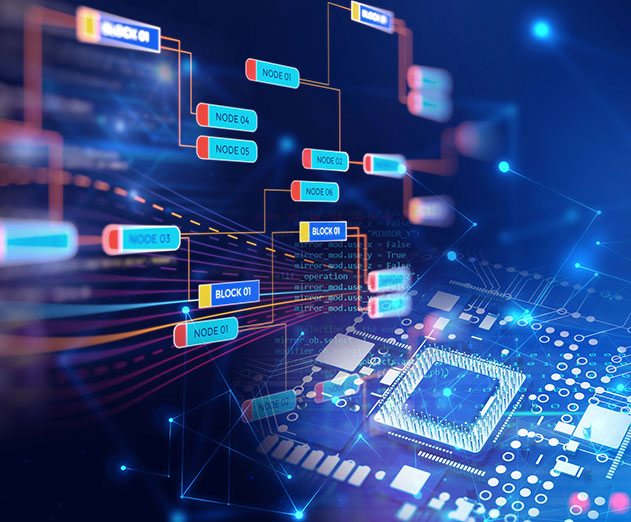 Blockchain Interoperability Alliance has been formed
Thursday, November 30, 2017 by Richard Harris

Aion, Wanchain, and ICON has announced the formation of the Blockchain Interoperability Alliance. The Alliance came together to develop industry standards, collaborate on research and design, and work towards a shared mission to promote broader adoption of blockchain technology.The inability for independent blockchain protocols to communicate in a decentralized and scal... Read More
---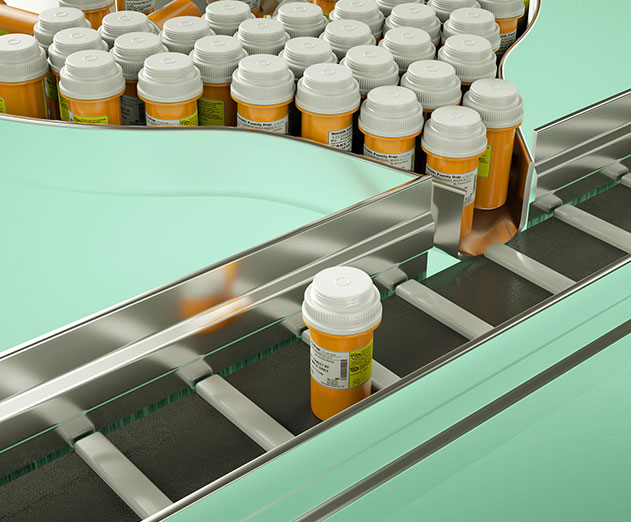 SophiaTX brings blockchain to pharmaceutical
Thursday, November 30, 2017 by Richard Harris

SophiaTX has announced its intention to facilitate a holistic 'track and trace' solution for the transportation of products and medicines in the pharmaceutical industry. Each of the current top twenty prescription drugs (amounting to 10% of the global market in 2016) is produced by a company using SAP software products within their sourcing, manufacturing, or supply cha... Read More
---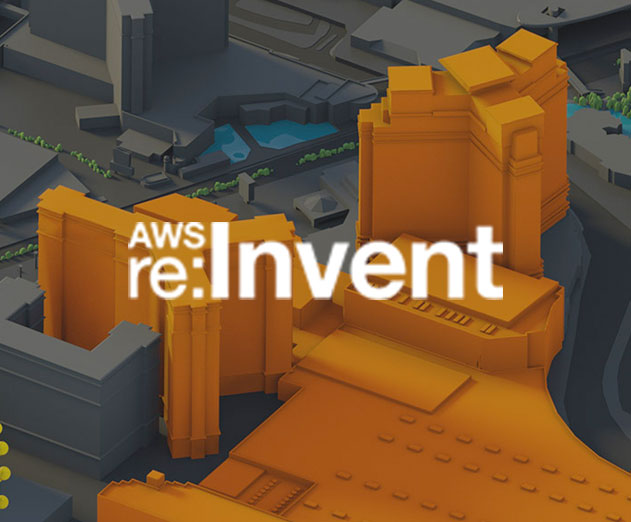 AWS expands VMware Cloud on AWS
Thursday, November 30, 2017 by Richard Harris

At AWS re:Invent 2017, VMware and Amazon Web Services(AWS) announced VMware Cloud on AWS is expanding availability from the U.S. West (Oregon) region to also include the AWS U.S. East (N. Virginia) region, and includes additional VMware capabilities and support for more AWS services, making it even easier for customers to move, run, and protect mission-critical applicat... Read More
---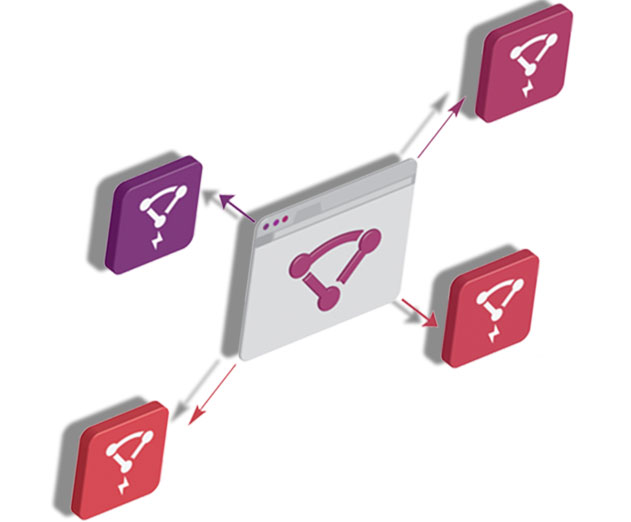 Edgemesh extends CDN with Google
Wednesday, November 29, 2017 by Richard Harris

Edgemesh has announced that it has joined Google Cloud Technology Partner program and added six new edge locations for its web acceleration platform. Powered by the Google Cloud Platform, the new locations provide additional capacity in São Paulo, Frankfurt, Tokyo, Singapore and Sydney, and new regional capacity in Mumbai, and enable Edgemesh to operate its Supernode ca... Read More
---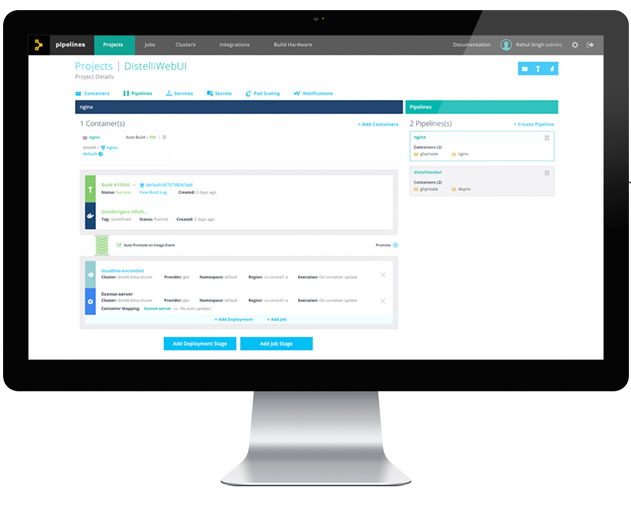 Puppet partners with Amazon Web Services for agile cloud migration
Wednesday, November 22, 2017 by Richard Harris

Puppet announced a new collaboration with Amazon Web Services (AWS), which includes the launch of AWS OpsWorks for Puppet Enterprise, a new, fully-managed Puppet Master. This new solution empowers customers with a complete automation strategy for operating at scale, while providing them with the agility and flexibility of the cloud.In order to successfully operate and s... Read More
---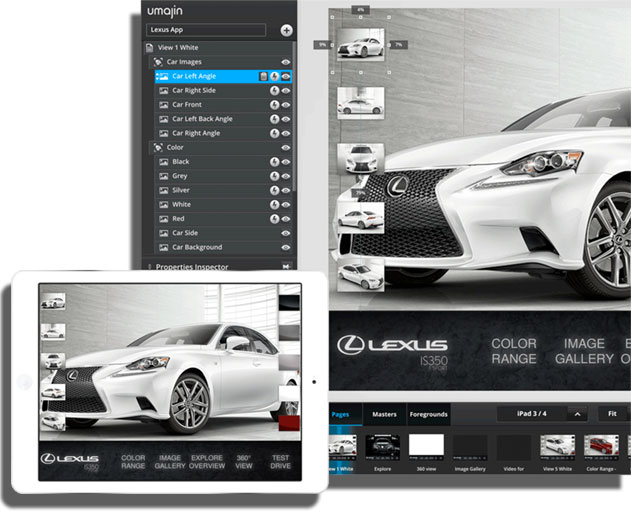 Umajin Immerse just launched
Monday, November 20, 2017 by Christian Hargrave

Umajin Immerse has announced the launch of Umajin Immerse, a development platform that includes 3D, Digital Agents, Augmented Reality (AR), Virtual Reality (VR), offline mapping and simplified and secure provisioning of enterprise data resources. The platform is used to drive innovation and digital transformation for enterprises, allowing rapid deployment of digital pro... Read More
---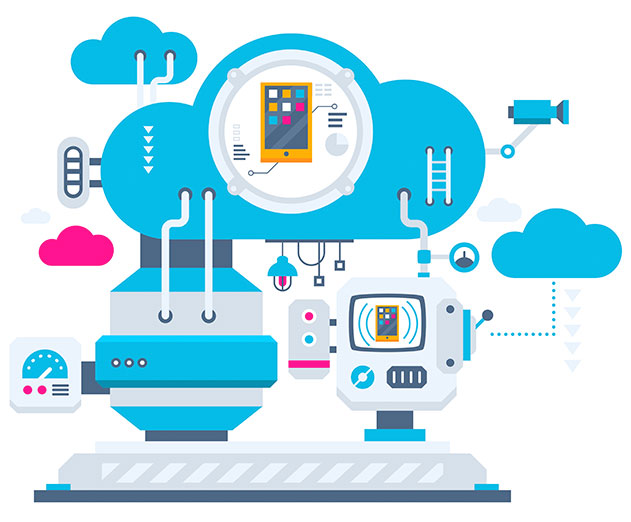 The Kubernetes list of certified providers
Thursday, November 16, 2017 by Christian Hargrave

T​he Cloud Native Computing Foundation (CNCF) has announced availability of the Kubernetes Software Conformance Certification program, which ensures certified products deliver consistency and portability, and that XX Certified Kubernetes Distributions and Platforms are now available.Over the last three years, Kubernetes has been adopted by a vibrant, diverse community o... Read More
---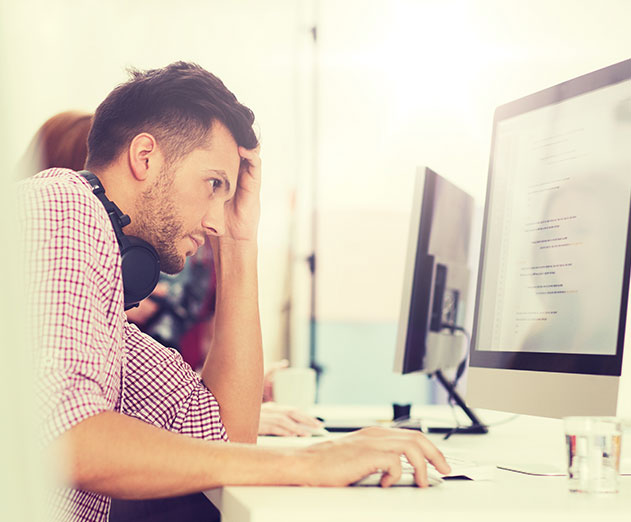 GitLab tells us about Auto DevOps
Wednesday, November 15, 2017 by Richard Harris

As enterprises begin to embrace the benefits of DevOps to improve their application workflow, challenges still exist in the development process that prevent a streamlined workflow between developers and operations. In this interview, Sid Sijbrandij, CEO and co-founder at GitLab, shares insight on the company's plans to offer an automated approach to DevOps, and shares s... Read More
---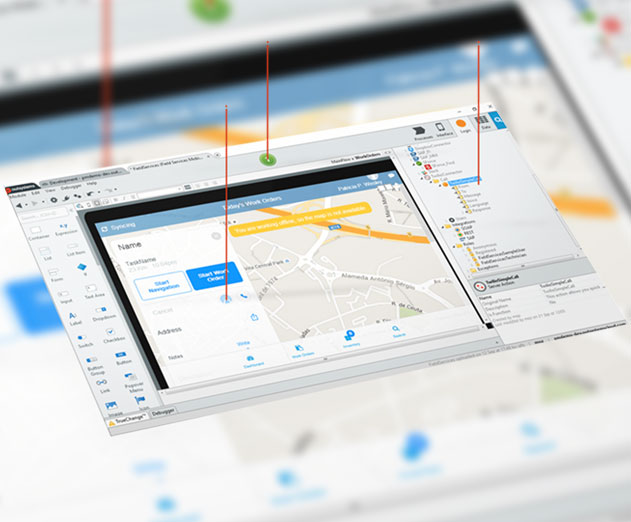 OutSystems' new features help enterprise IT adopt Low-Code
Tuesday, November 14, 2017 by Richard Harris

OutSystems announced the release of multiple new DevOps features that aim to help enterprise IT shops realize the benefits of low-code development. While enterprise IT struggles with established DevOps toolchains for their legacy platforms, OutSystems can now be easily integrated into these toolchains to allow seamless deployments across legacy technologies and modern l... Read More
---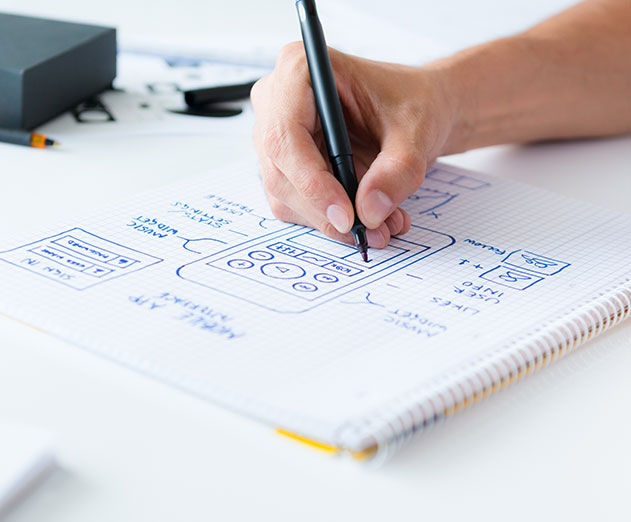 Three key advantages when app and network teams unite
Tuesday, November 14, 2017 by Heidi Gabrielson

Customers today no longer tolerate outages or poor application performance. Other companies' comparable offerings are a mere click away, so ensuring optimal performance is one of the most important undertakings for keeping customers happy in the digital age. Traditionally, network and application teams have been siloed, with each focused just on their own goals an... Read More
---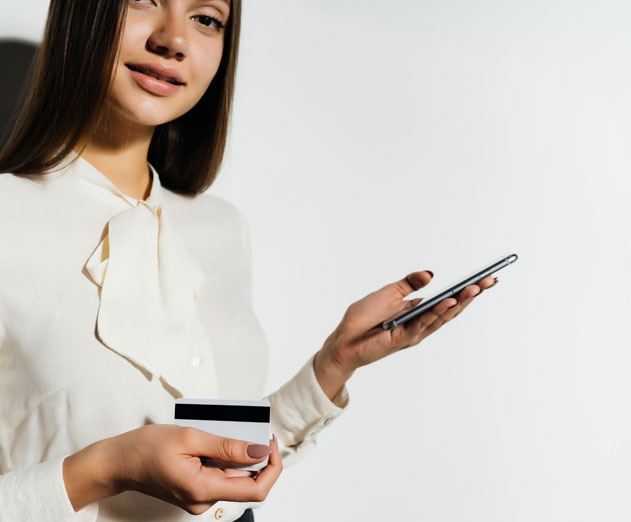 Bad iPhone X review: No one cares!
Friday, November 10, 2017 by Richard Harris

LevaData released the results of its 2017 Holiday Study. This study explores the impact of managing the volatility of supply risks and opportunities on market performance and brand reputation. The survey of more than 1,000 U.S. adults conducted on behalf of LevaData by Propeller Insights on October 12-16, 2017, determined that product delays affect brand trust - particu... Read More
---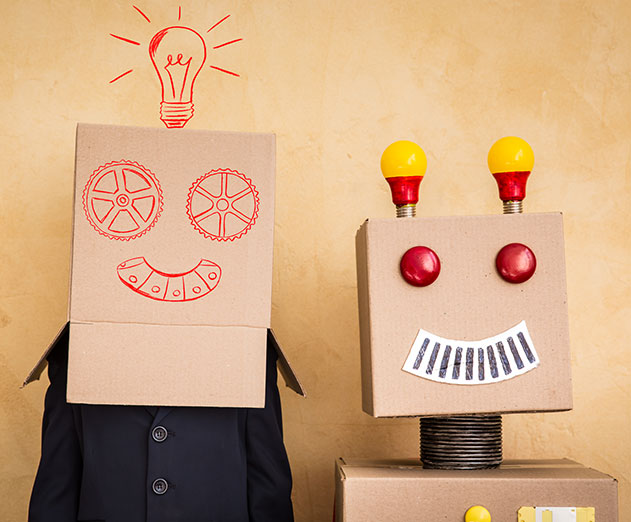 Let the machines do the work
Friday, November 10, 2017 by Patrick McClory

Automation is everywhere. According to research from Gartner, by 2019 "75 percent of enterprises will have more than six diverse automation technologies within their IT management portfolios." Just three years ago, that number was fewer than 20 percent. To some, the growing trend of automation signals an industry shift away from throwing bodies at problems and toward le... Read More
---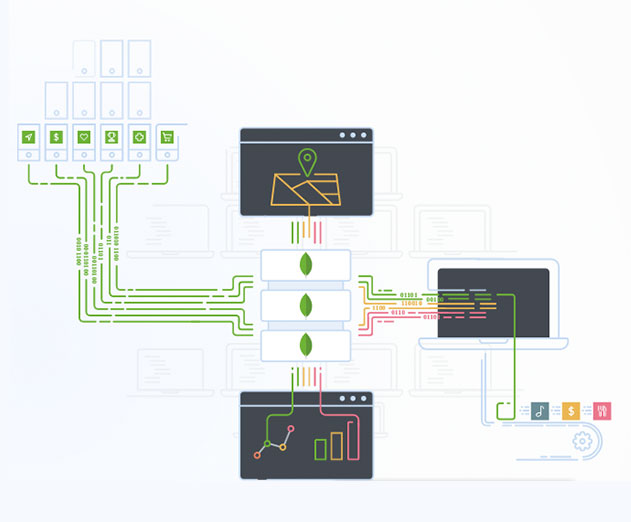 MongoDB 3.6 set to release in December 2017
Thursday, November 09, 2017 by Richard Harris

MongoDB Inc. announced the release of MongoDB 3.6, the latest release of their NoSQL database solution. According to the company, v3.6 of the solution will be made available in early December of 2017."MongoDB was created by developers, for developers to provide a modern database designed for today's highly sophisticated applications. This latest release delivers key in... Read More
---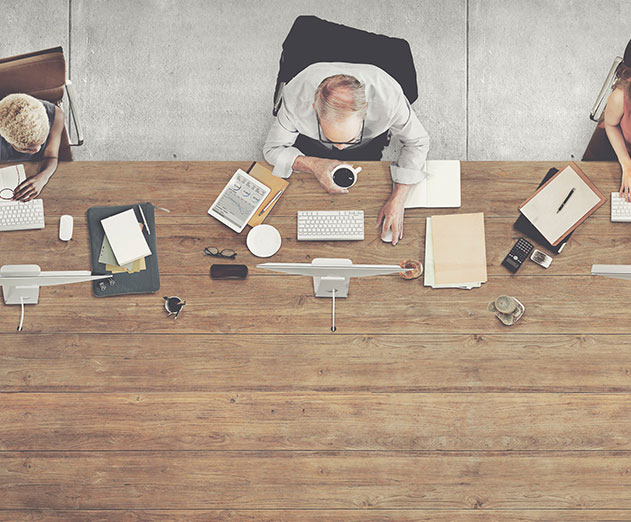 Developers should welcome low-code tools
Thursday, November 09, 2017 by Mike Fitzmaurice

Will the proliferation of low-code tools on the market end up driving app developers into obsolescence? Or should developers welcome these resources and the "citizen developers" who use them? One part of that answer is clear: Low-code tools won't be putting developers out of a job; on the contrary, they have the potential to help developers do better work. But that requ... Read More
---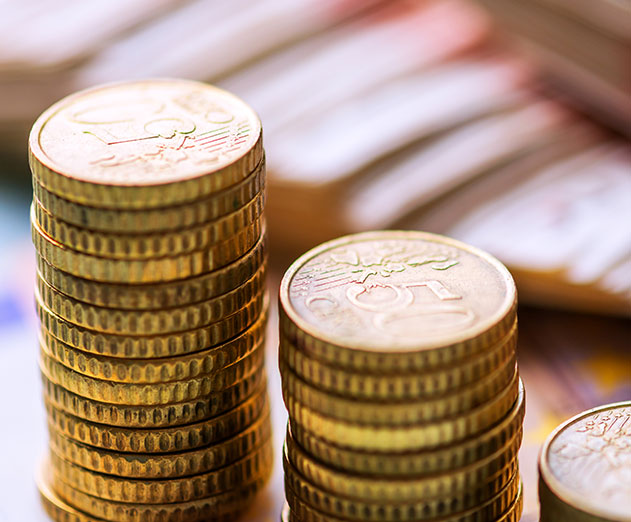 Wireline is seeking applications for its developer fund
Tuesday, November 07, 2017 by Christian Hargrave

Wireline is now opening applications for its open source developer fund. The fund will be investing in developers crafting applications to power the next generation of the cloud. It is the first time that funds from a token sale will be used to support open source software development.With global IT spend approaching US$1.5 trillion, there is huge potential for open sou... Read More
---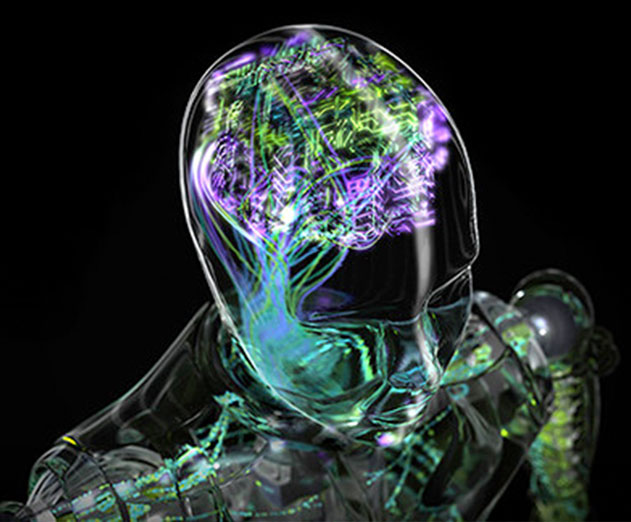 NVIDIA teaching developers about the power of AI
Friday, November 03, 2017 by Richard Harris

NVIDIA has announced a broad expansion of its Deep Learning Institute (DLI), which is training tens of thousands of students, developers and data scientists with critical skills needed to apply artificial intelligence. "The world faces an acute shortage of data scientists and developers who are proficient in deep learning, and we're focused on addressing that need," sai... Read More
---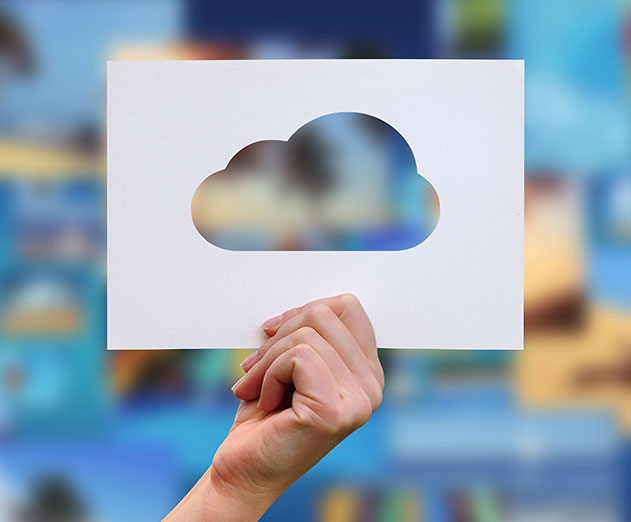 MariaDB reports successful investment round led by Alibaba
Thursday, November 02, 2017 by Richard Harris

MariaDB Corporation announced that it raised $27 million in an investment led by Alibaba Group. Combined with a recent $27 million investment from the European Investment Bank (EIB), this latest capital brings MariaDB's total funding this year to $54 million. MariaDB will continue its collaboration with Alibaba Cloud, the cloud computing arm of Alibaba Group, to deliver... Read More
---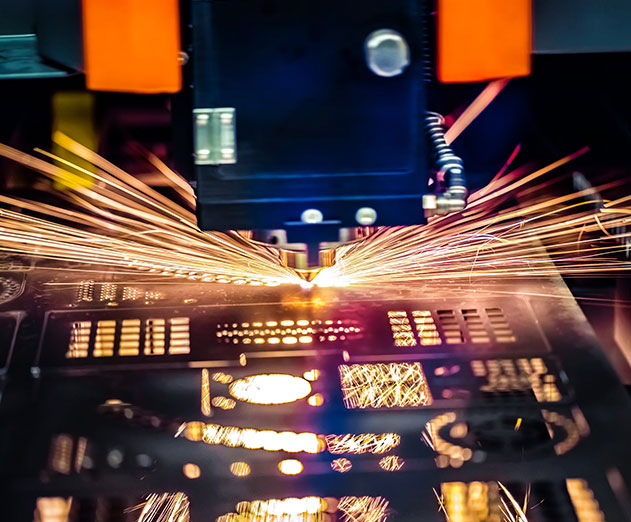 GE Digital unveils new industrial software solutions
Wednesday, November 01, 2017 by Christian Hargrave

GE has unveiled expansions to its suite of edge-to-cloud technologies and industrial applications, designed to help its customers build a complete asset strategy. These additions to the GE Digital portfolio complement software applications that drive industrial productivity and extend these benefits through Predix, the application development platform for the Industrial... Read More
---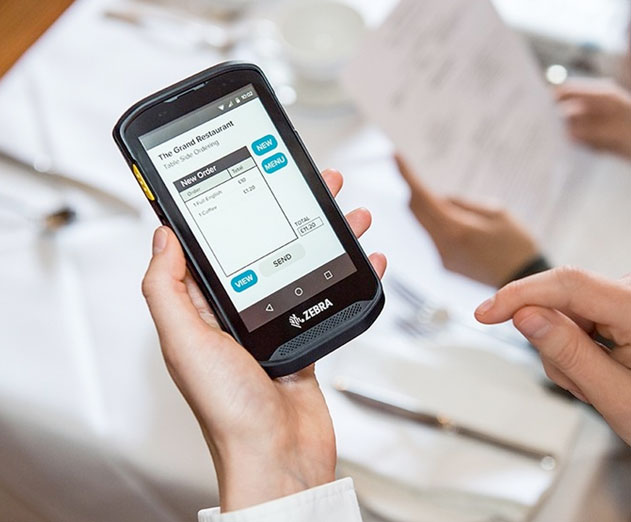 Zebra to introduce first SMB Mobile Device
Tuesday, October 31, 2017 by Christian Hargrave

Zebra Technologies Corporation has introduced the TC20, a rugged, value-driven mobile computer designed to meet the specific needs of small-and-medium-sized businesses (SMBs). The TC20 is a light, durable and long-lasting mobile device developed for indoor use for SMBs in sectors such as retail and hospitality. With the TC20, SMBs can now enjoy business-ready functions ... Read More
---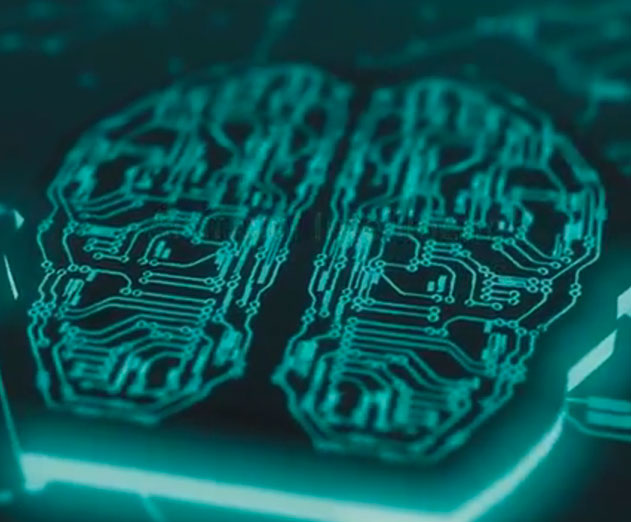 LevaData launches AI advisor Leva for strategic sourcing
Friday, October 27, 2017 by Christian Hargrave

LevaData announced the debut of its flagship product, Leva, an AI advisor for strategic sourcing and procurement. Leva is purpose-built for strategic supply chain and procurement professionals and uniquely combines multiple AI technologies with intelligent assistance to drive savings throughout the supply chain.Leva's most significant and transformative innovation is in... Read More
---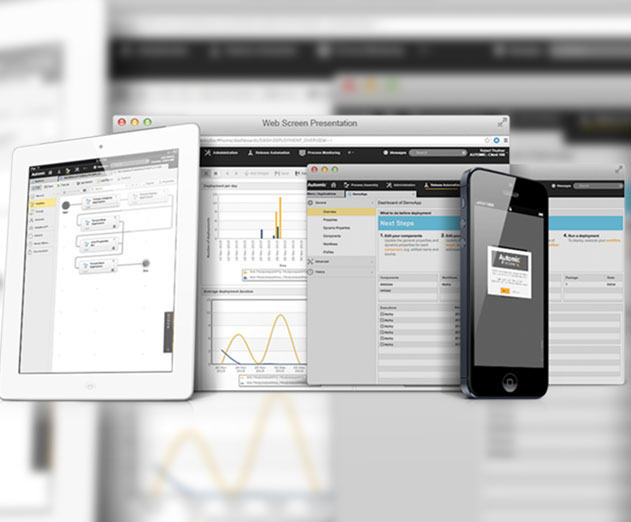 Automic intelligent automation platform released
Friday, October 27, 2017 by Richard Harris

Automic, one of CA Enterprises most recent acquisitions, recently announced its first major product release under the CA name, and that Automic has been named the flagship piece of CA's new Intelligent Automation platform. The move demonstrated CA's investment in the automation market, a market said to have a potential to grow to $10B by 2020. This is Automic's first pl... Read More
---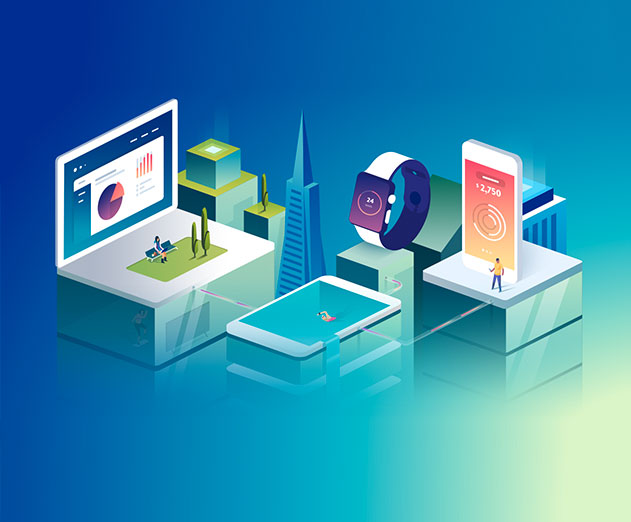 The report from 50 billion mobile and web events is here
Wednesday, October 25, 2017 by Richard Harris

Mixpanel, Inc. released its first Product Benchmarking Report to determine quantitative benchmark metrics for key moments in the user's web and mobile journey while seeking to answer the question often asked by marketers and developers, "what's the best performance standard for our industry?" The findings challenge many commonly held product performance benchmarks while... Read More
---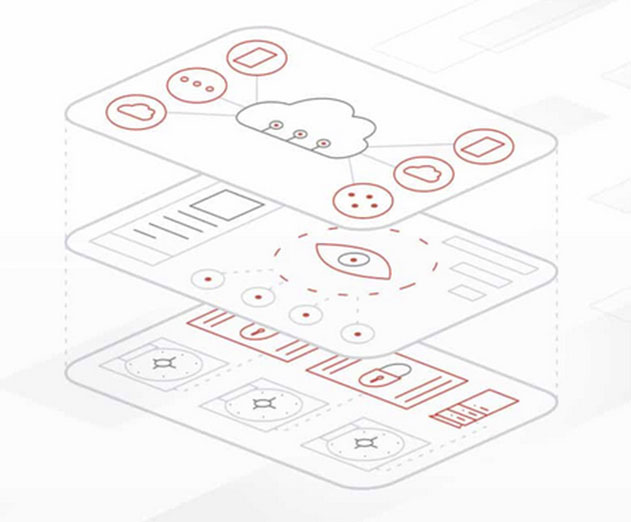 Solving persistent storage problems for cloud native
Wednesday, October 25, 2017 by Christian Hargrave

Virtuozzo has announced the availability of Virtuozzo Storage for Kubernetes. The new solution solves persistent storage selection problems for cloud native environments and applications for Kubernetes (K8s) production deployments. A purely software-defined storage solution that runs on commodity hardware, Virtuozzo Storage for Kubernetes provides container-friendly sto... Read More
---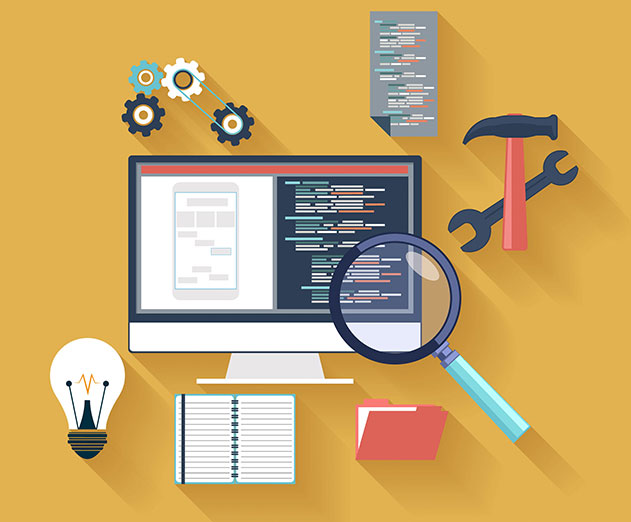 Low code and no code app development benefits
Wednesday, October 25, 2017 by Richard Harris

No-code and low-code platforms serve development projects in a myriad of different ways. It's all about assessing a business user's ability and the problem at hand to determine the best approach for the job.That's why we had a chat with John Carione, Product Marketing strategy at Quick Base to learn more about No-code and Low-Code application development.ADM: We've hear... Read More
---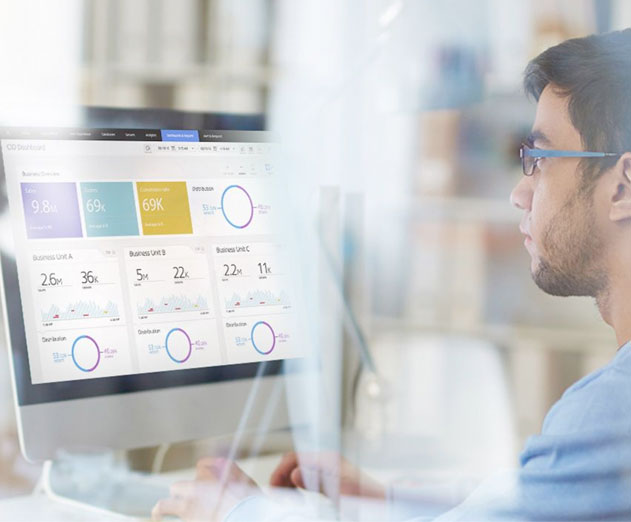 AppDynamics unveils the next gen business iQ
Monday, October 23, 2017 by Christian Hargrave

AppDynamics, a Cisco company and the leader in application intelligence, has announced new machine learning capabilities, and all new IoT network visibility, and vision for the next generation Business iQ, giving CIOs a bold new future with one platform to drive the business through the complexity of the digital economy.Every enterprise is deploying more and more softwa... Read More
---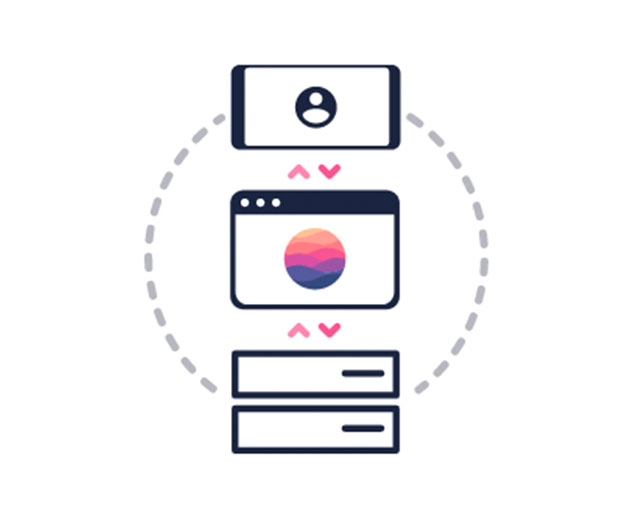 Realm 2.0 launches with all new features
Sunday, October 22, 2017 by Richard Harris

Realm has announced Realm Platform 2.0 a significant upgrade to their mobile database solution that makes it easier for developers to build real-time, responsive mobile apps that deliver an improved user experience.The Realm Platform empowers organizations and developers to build mobile apps that offer real-time features like messaging and collaboration that were previo... Read More
---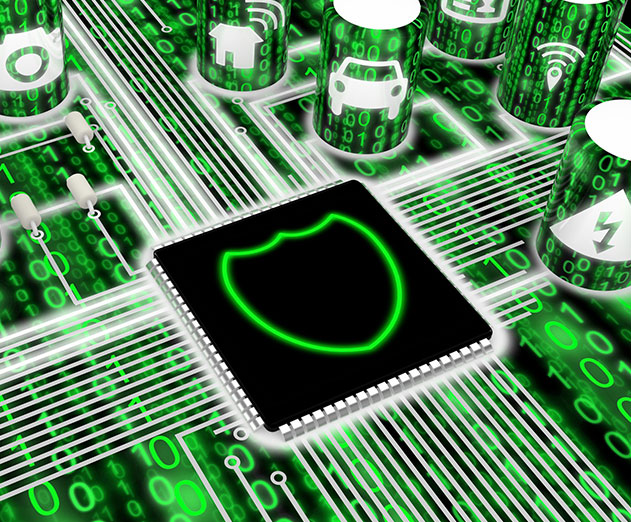 IoT Cybersecurity is top concern says BlackBerry report
Friday, October 20, 2017 by Richard Harris

BlackBerry Limited has announced findings from a new global research whitepaper, which surveyed IT decision makers on corporate IoT deployments. Conducted by 451 Research, the whitepaper titled, "Securing the Enterprise of Things: Opportunity for securing IoT with a unified platform emerging as IoT popularity grows," reveals that huge opportunities are balanced against ... Read More
---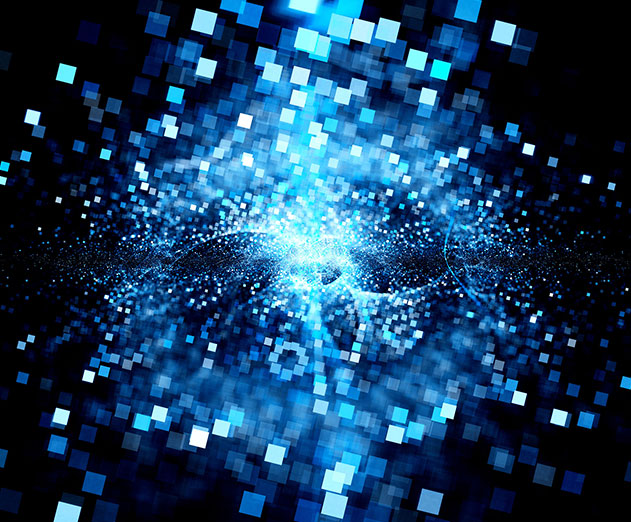 Diffusion 6.0 messaging platform launches
Friday, October 20, 2017 by Richard Harris

Push Technology has announced the release of Diffusion 6.0 - Push Technology's data streaming and messaging platform is available on-premise, in-the-cloud, or in hybrid configurations. Speed, resiliency, and ease of scalability are the fundamental requirements for Mobile and IoT application development. Challenges created by unreliable and congested networks stand in th... Read More
---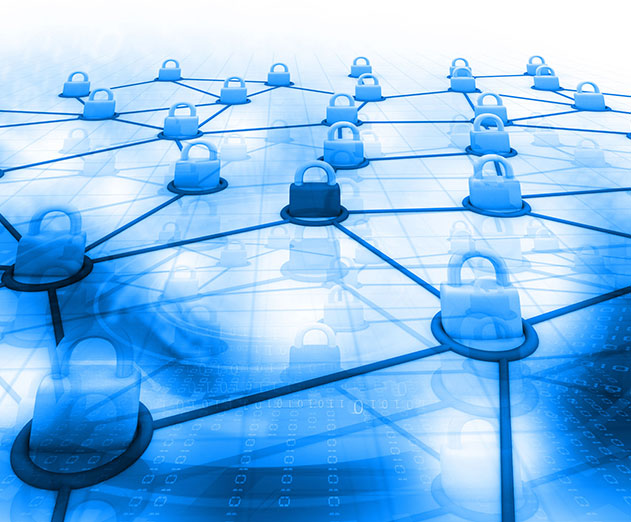 DevSecOps is important and here is why
Friday, October 20, 2017 by Richard Harris

In the digital age, securing your development projects against malicious hackers can be quite the challenge. And when you take security and try to scale security to an enterprise, the challenge seems insurmountable. Evident by the frequent hacking incidents we see come through the news.Enter DevSecOps. DevSecOps is a methodology that interweaves the aspects of DevOps an... Read More
---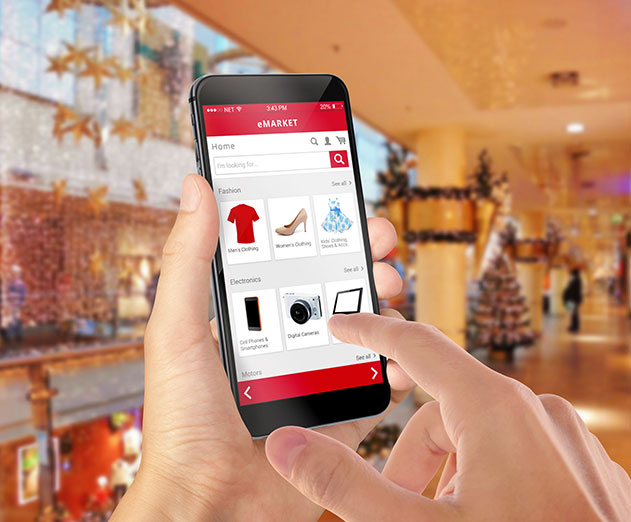 App developers find Holiday campaigns challenging
Thursday, October 19, 2017 by Richard Harris

YouAppi has announced the results of a comprehensive survey that evaluated U.S. consumers on their personal holiday shopping habits and preferred mobile holiday experience. The survey also questioned global digital marketers, advertisers and app developers on their 2017 mobile holiday preparation and campaign plans. While 95 percent of businesses see the holiday season ... Read More
---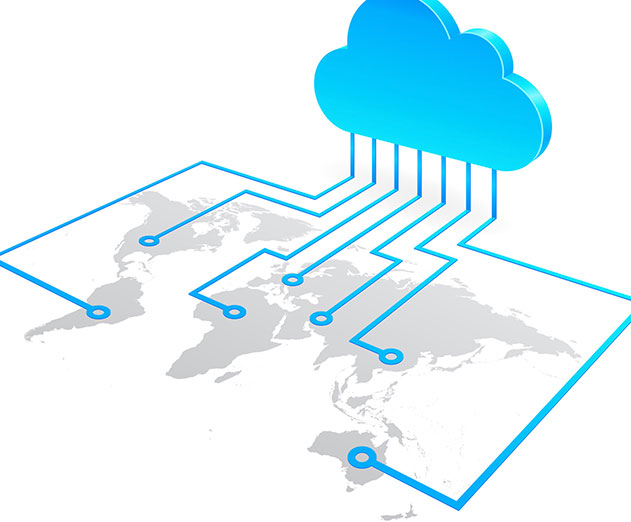 Talend releases self-service data preparation tool
Thursday, October 19, 2017 by Christian Hargrave

Talend has unveiled a new version of Talend Integration Cloud (TIC), the company's scalable and secure integration platform-as-a-service (iPaaS) solution, which leverages the power of the cloud to enable widespread use of data for decision making. The new release includes a cloud-based version of Talend Data Preparation, which delivers data-as-a-service, 24x7, to a vari... Read More
---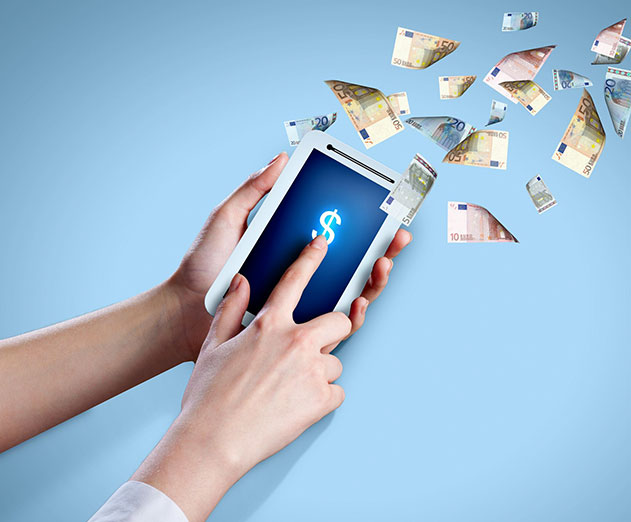 Freemium app model remains best option for developers
Thursday, October 19, 2017 by Christian Hargrave

More than 60% of app developers recommend a "freemium" model for monetizing a mobile app, according to a new survey. With the "freemium" model, an app is downloaded for free with the option of in-app purchases and upgrades, appealing to users' desire to test an app before buying it. The new survey findings come from Clutch, a research and reviews platform for business s... Read More
---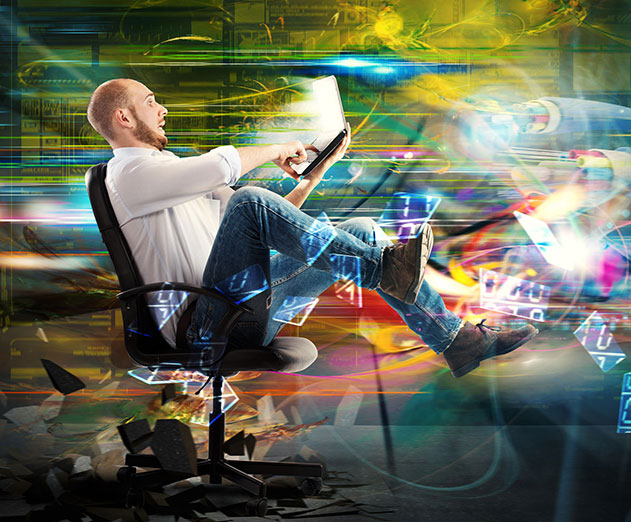 Speeding up your iOS app with a few lines of code
Wednesday, October 18, 2017 by Kanwal Sarwar

Susie Wee, CTO of Cisco DevNet, blogged about the Apple and Cisco partnership just a few months ago. The announcement covered the DevNet Fast Lane Validation for iOS developers and how just adding a few lines of code to an iOS app can get it priority on an enterprise network!This is important. When deploying new services, enterprises want to make sure that the appl... Read More
---
Evoke RAD platform released by BlueFinity
Monday, October 16, 2017 by Richard Harris

To date, the creation and implementation of quality and high functionality apps has been considered challenging, resource intensive and expensive. Many companies have been deterred because of concerns about the speed and cost of development, how to cope with multiple device types, the integration with different databases or existing systems, changing business requiremen... Read More
---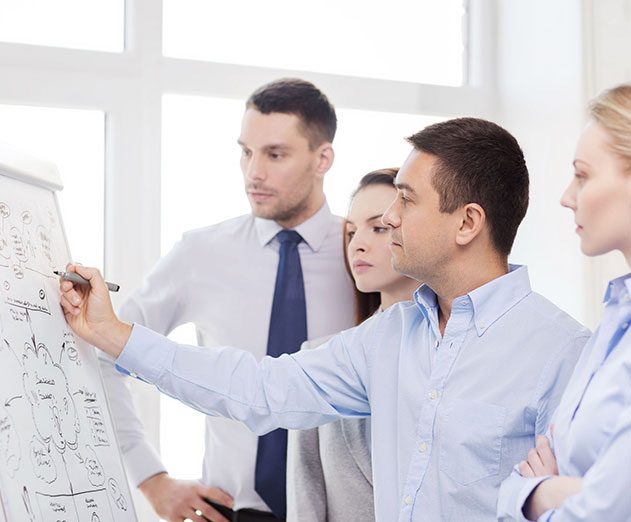 Solving the challenges of database DevOps
Monday, October 16, 2017 by Richard Harris

As companies look to the promises of DevOps to improve their applications' quality and delivery, obstacles still exist with relational databases that hinder adoption of this collaborative process. In this interview, Perry Krug, Principal Architect of Strategic Accounts at Couchbase, shares insight into why relational database management systems impede database DevOps, a... Read More
---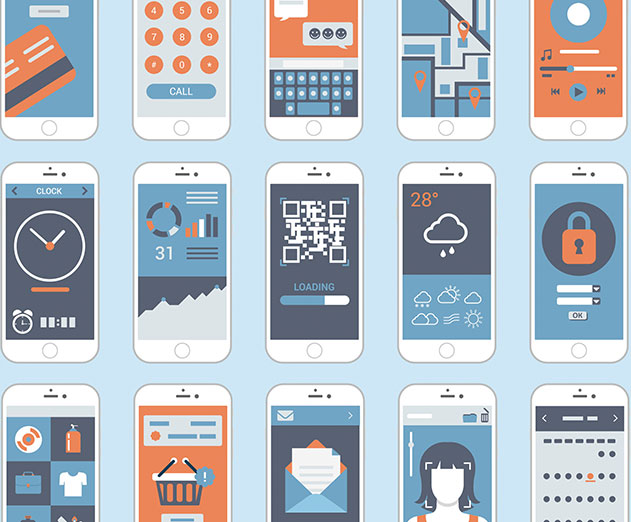 Progress talks Kendo UI Builder v2
Wednesday, October 11, 2017 by Richard Harris

Not all companies are building applications from scratch today, so businesses must take into consideration the investments made in web applications in the past and leverage it as cost-effectively and efficiently as possible.We talked with Tanya O'Connor, Senior Product Marketing Manager, Progress OpenEdge, to learn more about how their new Kendo UI Builder 2.0 wants to ... Read More
---
Automotive startup competition 2017 finalists
Monday, October 09, 2017 by Richard Harris

The Los Angeles Auto Show (LA Auto Show) and AutoMobility LA has announced the finalists for its 2017 Top Ten Automotive Startups Competition (Top Ten) presented by Magna International, Inc. Selected from nearly 300 applicants, these innovative finalists were chosen based on a number of different criteria including the potential to greatly impact the daily transportatio... Read More
---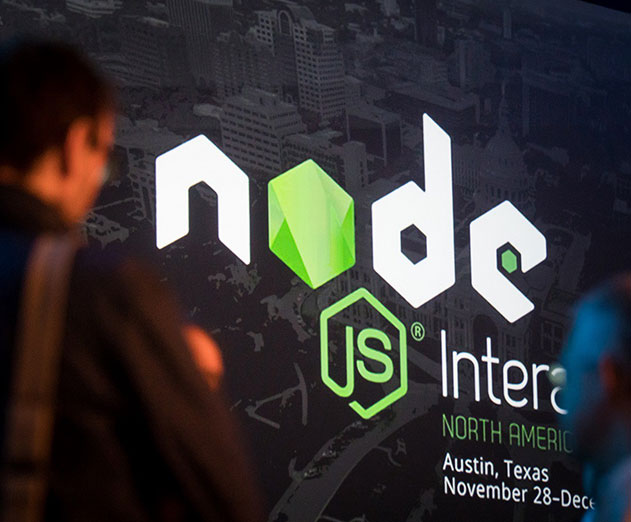 Node.js just got better enterprise security
Monday, October 09, 2017 by Christian Hargrave

At Node.js Interactive North America, npm, Inc. announced new enterprise-grade security features for users of npm and the npm Registry: two-factor authentication for publishing packages and read-only authentication tokens. With more than 550,000 packages for mobile, IoT, front end, back end and robotics, npm is the first software registry to provide two-factor authentic... Read More
---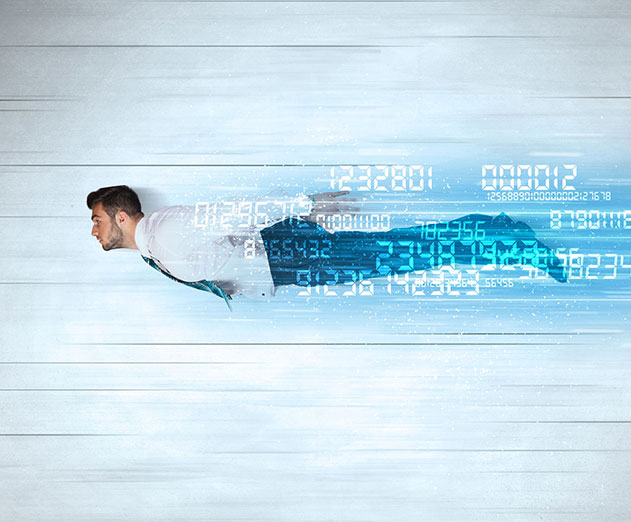 The impact of fast data on the modern application stack
Monday, October 09, 2017 by Richard Harris

Lightbend has announced its Fast Data Platform to help operationalize applications built for streaming data use cases. The new distribution aims to support how organizations design, build and run fast data applications, as new use cases like Real-Time Decisioning, Real-Time Personalization, IoT and others evolve the big data requirements from its legacy batch/Hadoop roo... Read More
---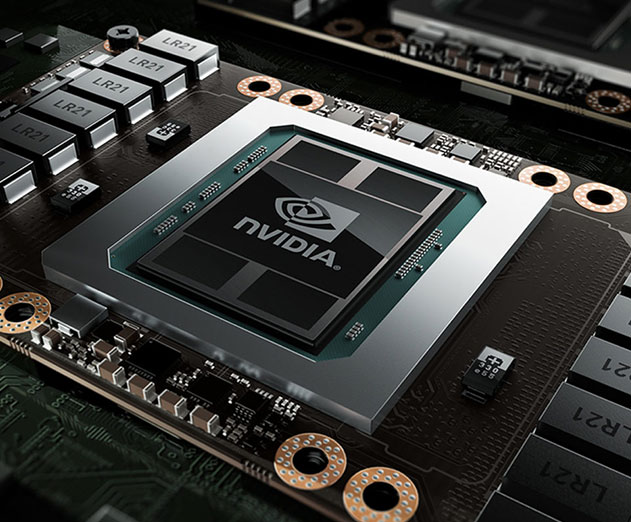 Oracle to use the new NVIDIA Tesla GPU
Wednesday, October 04, 2017 by Richard Harris

Oracle has announced that it will be using the latest Tesla GPU accelerators for its public cloud at Oracle OpenWorld, Don Johnson, the company's senior vice president of product development. Additionally, he said Oracle will expand its cloud offerings to include Tesla V100 GPUs."We're working closely with NVIDIA to provide the next generation of accelerated computing t... Read More
---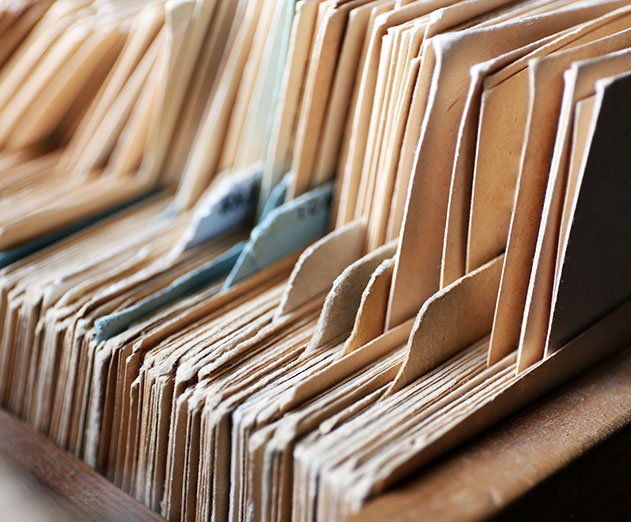 Everything you need to know about MySQL 8.0
Tuesday, October 03, 2017 by Christian Hargrave

The MySQL version 8.0 release candidate was announced in a recent blog post by MySQL highlighting all of the new features that are going to hit the books. First off, you may be asking yourself, "MySQL 8.0? Whatever happened to 6 and 7?" MySQL reports in the post that in order to avoid some confusion with previous alpha releases and MySQL Cluster, the company decided to ... Read More
---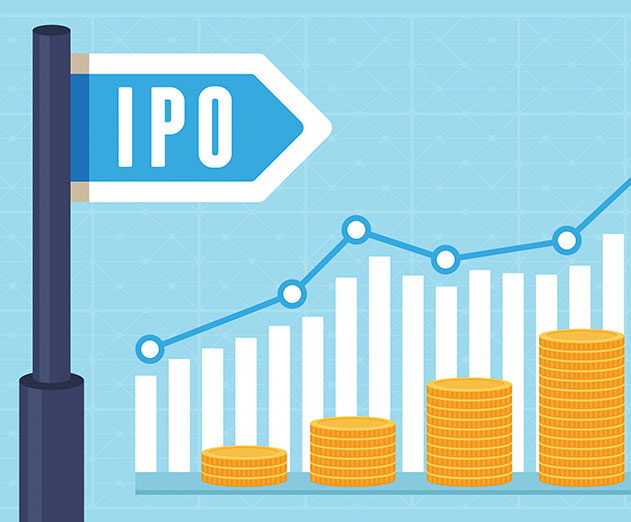 MongoDB files for their IPO
Monday, October 02, 2017 by Richard Harris

MongoDB, an Open Source distributed database provider, has recently filed for their IPO just one month after their Q2 2017 earnings report came in reportedly totaling in the range of $68 million year-to-date. Well on track of overcoming their previous earnings of a little over $101 million (a rise of 55% from the previous year) in the 2016 business year. Additionally, M... Read More
---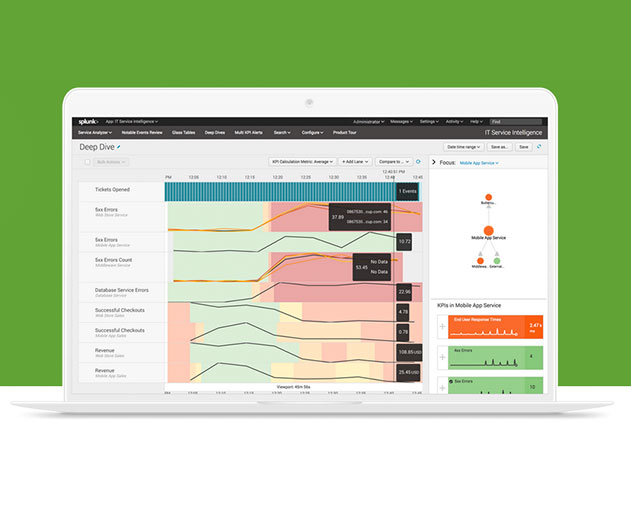 Splunk expands machine learning capabilities
Monday, October 02, 2017 by Richard Harris

Splunk Inc. has announced expanded machine learning capabilities across its product portfolio with the release of their Enterprise 7.0, IT Service Intelligence (ITSI) 3.0, User Behavior Analytics (UBA) 4.0 and updates to their Cloud platform. Splunk also introduced an updated suite of solutions that apply analytics and machine learning to fraud and cloud monitoring use ... Read More
---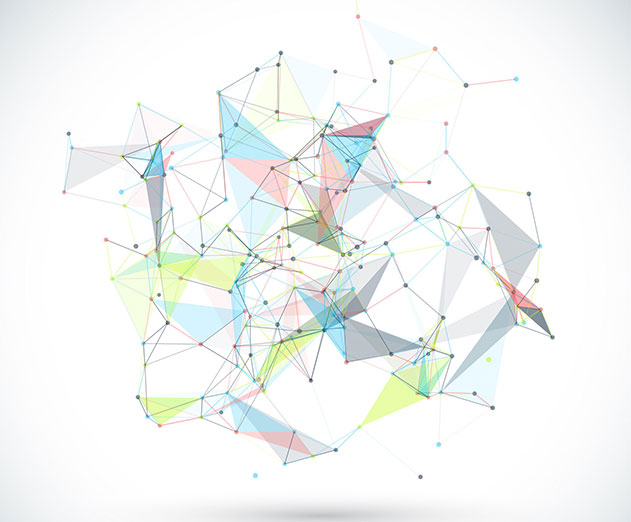 Python-powered machine learning with Anaconda and MS partnership
Monday, October 02, 2017 by Christian Hargrave

Anaconda, Inc. has announced it is partnering with Microsoft to embed Anaconda into Azure Machine Learning, Visual Studio and SQL Server to deliver data insights in real time. Microsoft and Anaconda will partner to deliver Anaconda for Microsoft, a subset of the Anaconda distribution available on Windows, MacOS and Linux. Anaconda, Inc. will also offer a range of suppor... Read More
---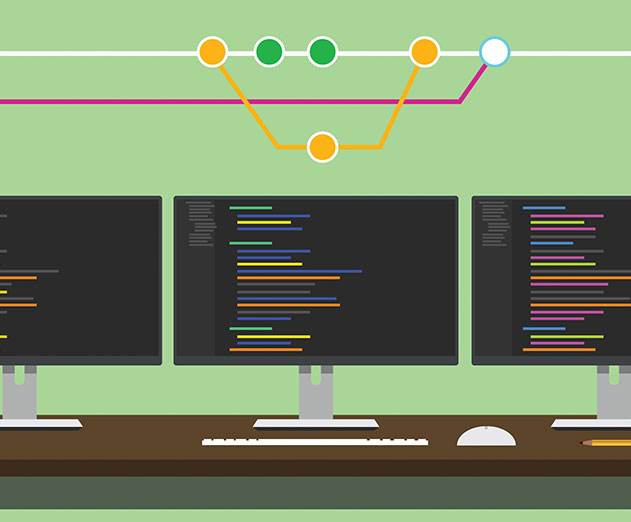 GitLab releases version 10 and pushes DevOps
Thursday, September 28, 2017 by Richard Harris

GitLab has announced the release of GitLab 10.0 providing modern developers additional capabilities to fully embrace the benefits of DevOps, specifically continuous integration and deployment, and Kubernetes based application development. Built for the enterprise, v10.0 delivers on input from their customers, as well as joint development from the growing community of ov... Read More
---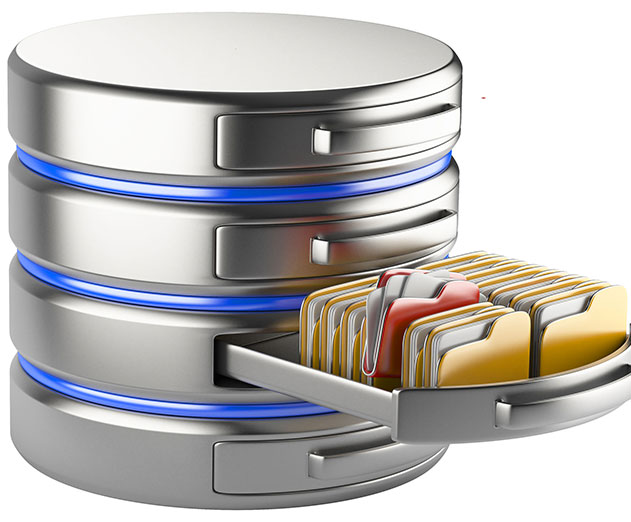 ScaleArc now supports Microsoft Azure SQL database
Wednesday, September 27, 2017 by Christian Hargrave

ScaleArc has announced that it has integrated its ScaleArc for SQL Server software with Microsoft Azure SQL Database. Customers of Microsoft Azure Database-as-a-Service (DBaaS) software can now benefit from the seamless scale out, faster application performance, and high availability features of the ScaleArc software. With this enhancement, customers can now take advant... Read More
---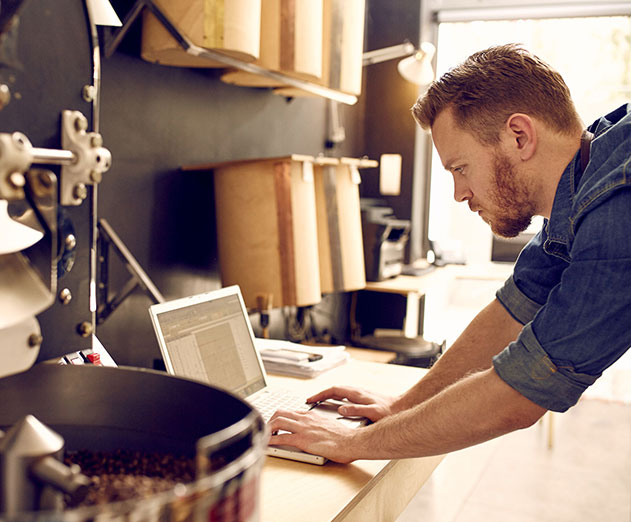 The small business market should be the developers next focus
Tuesday, September 26, 2017 by Richard Harris

Small businesses are more often than not behind the curve when it comes to technology, but how will that change in the future as? That's the question that many enterprise are searching for the answer to.Alex Barnett recently returned to Intuit to head up their Developer Group and he could not be more inspired by the role developers are playing in small business success.... Read More
---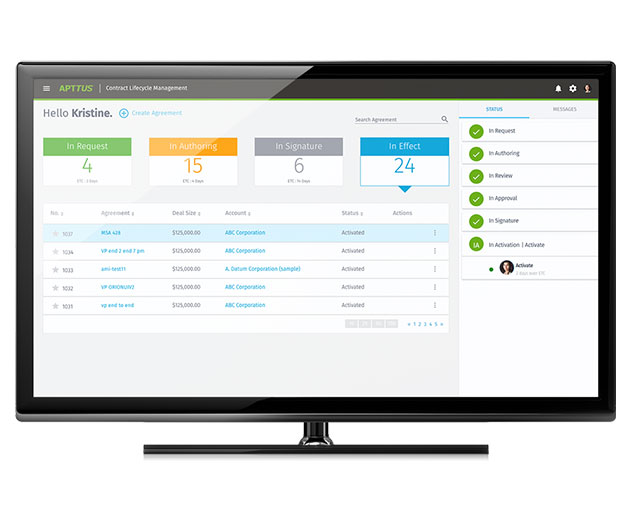 AI features for Apttus Contract Management to help legal teams
Monday, September 25, 2017 by Richard Harris

Apttus has unveiled Apttus Contract Management with Artificial Intelligence (AI). The addition of Artificial Intelligence to Apttus' Contract Management product offers legal departments numerous benefits, including reductions in contract cycle time, enhanced agreement risk management, and the automation of third-party paper. "Apttus' history of contract management... Read More
---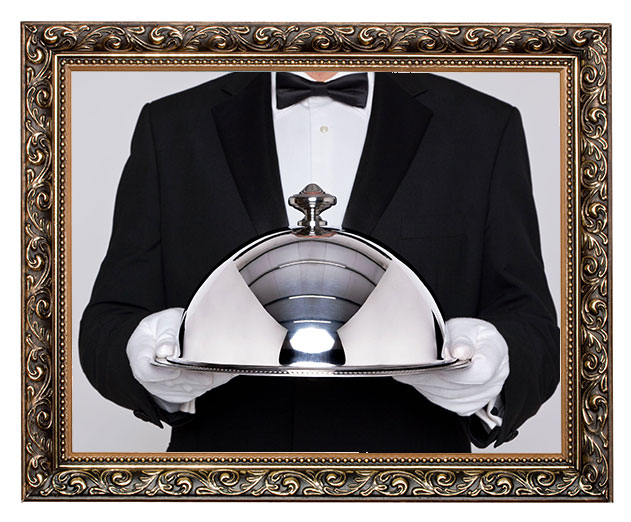 Voice-enabled AI smart art is coming for hotels
Friday, September 22, 2017 by Richard Harris

Soundwall and Volara have announced a joint solution that enables hotel guests to make verbal requests of their guest room "smart art" and seamlessly receive the requested service from the hotel. This new enterprise solution is compatible with Amazon Alexa, Google Assistant and other natural language processing platforms and integrates seamlessly into other hotel techno... Read More
---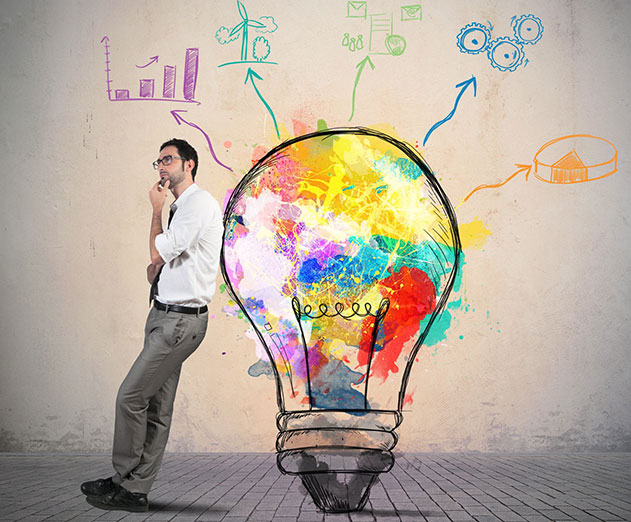 Cloudflare and Google partner to support developer innovation
Thursday, September 21, 2017 by Richard Harris

Cloudflare is collaborating with Google Cloud to help support developer innovation on the Cloudflare Apps Platform. The companies will help eligible early-stage startups access the resources needed to quickly launch and scale Cloudflare Apps built on Google Cloud Platform. The Cloudflare Apps Platform enables developers to build applications and distribute them to the m... Read More
---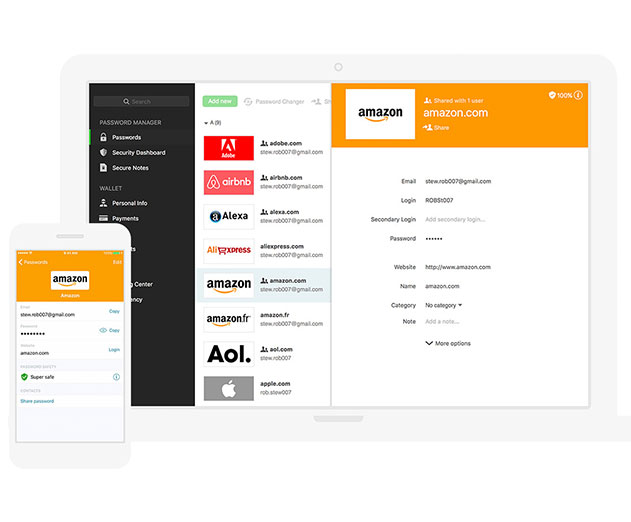 Dashlane enterprise password manage platform launches
Wednesday, September 20, 2017 by Christian Hargrave

Dashlane announces Dashlane Business 2.0, an enterprise password solution backed by a U.S. patented security architecture. Business 2.0 is a password management solution that strengthens organizational password security and reduces unsecure password sharing. The platform provides visibility into whether employees are reusing passwords across personal and work accounts. ... Read More
---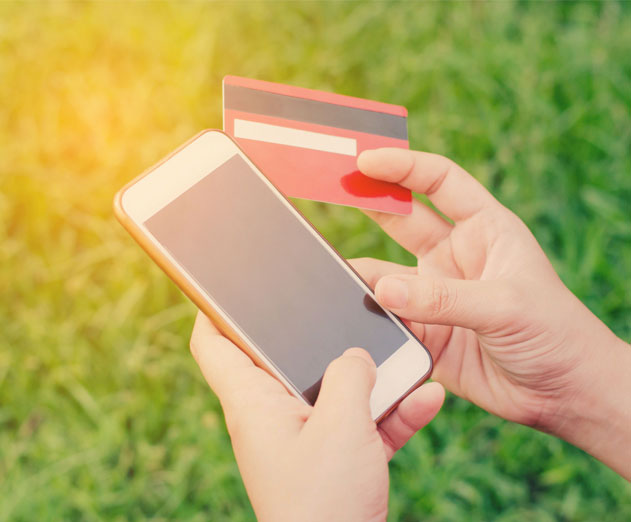 Freemium sales tips from an expert in SaaS
Wednesday, September 20, 2017 by Chris Rothstein

Does the no-sales-team approach really work? Many organizations have relied on the "viral" nature of their products to scale their businesses, all supposedly without a sales team. But there is something these multi-billion dollar companies aren't telling you - all-star sales teams sit at the core of their success.Freemium has been billed as a way to generate new revenue... Read More
---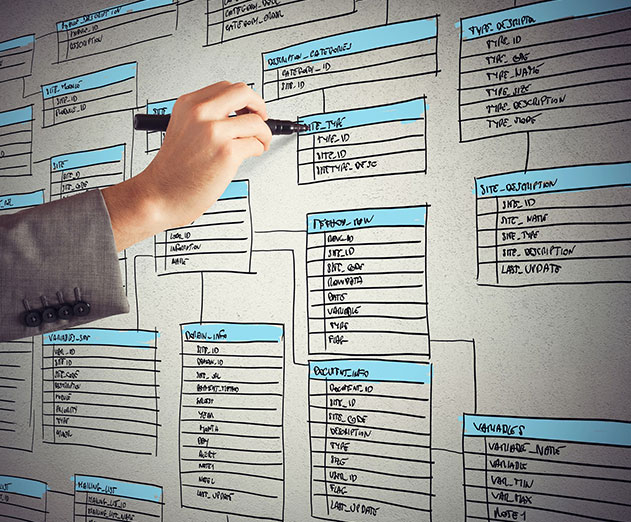 TigerGraph nabs $31M in Series A funding
Tuesday, September 19, 2017 by Richard Harris

TigerGraph has made announcements including its emergence from stealth, securing of $31M in Series A funding, general availability of TigerGraph, and availability of both its Cloud Service and GraphStudio. Their Native Parallel Graph Technology (NPG) powers real-time deep link analytics for enterprises with complex and colossal amounts of data. Formerly known as GraphSQ... Read More
---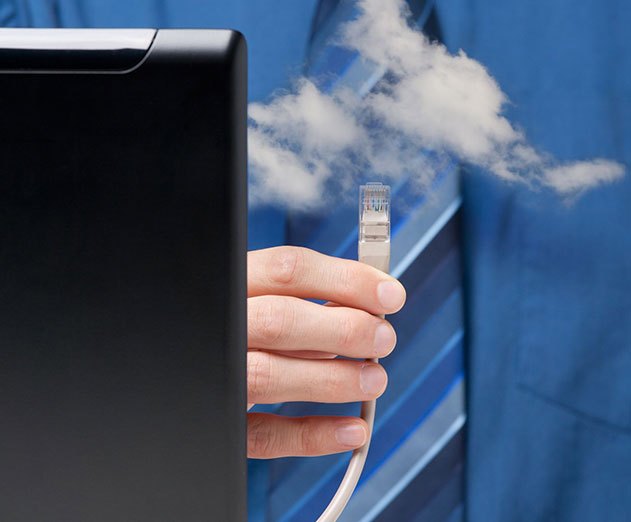 SaaS adoption is increasing
Tuesday, September 19, 2017 by Richard Harris

Progress has announced findings from its 2017 Data Connectivity Outlook Survey. Progress surveyed 1,200 business and IT professionals in various roles, representing a range of industries across the globe, to capture their views on the impact of the changing landscape of disruptive data sources.Key Findings:- SaaS adoption has increased from 62% to 79% in the last year a... Read More
---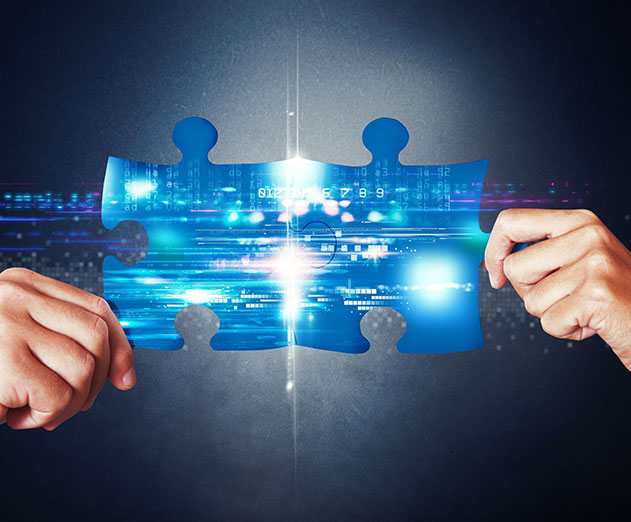 Low code does not mean simple or isolated
Monday, September 18, 2017 by Richard Harris

As automation and rapid development are increasingly becoming the order of the day, a clear pattern has begun to form between two key enterprise practices. That it is to say that low code development platforms are now often offering services for Enterprise Information Management. The new partnership between the two technologies being motivated by companies' constant dri... Read More
---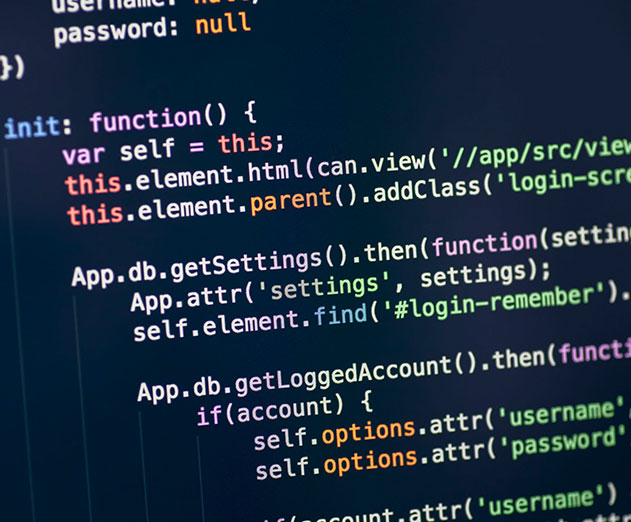 Open Source as a Service platform launches
Friday, September 15, 2017 by Christian Hargrave

Instaclustr has announced the launch of its Open Source-as-a-Service platform. This comprehensive platform offers customers across industries - and from startups to the enterprise - fully hosted and securely managed Apache Cassandra, Apache Spark, Elasticsearch, Kibana, Lucene, and Zeppelin. Each is delivered to customers in its 100% open source form, with no vendor or ... Read More
---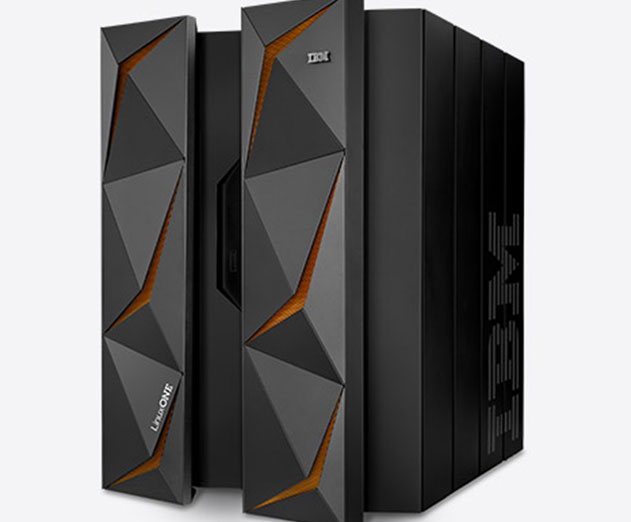 IBM Linux-only mainframe delivers breakthrough security
Friday, September 15, 2017 by Richard Harris

IBM unveiled their LinuxONE Emperor II, the next generation of its family of Linux-only enterprise systems, which delivers new capabilities aimed at helping organizations rapidly and securely address unpredictable data and transaction growth.A key feature of the new LinuxONE Emperor II, IBM Secure Service Container is an exclusive LinuxONE technology that represents a l... Read More
---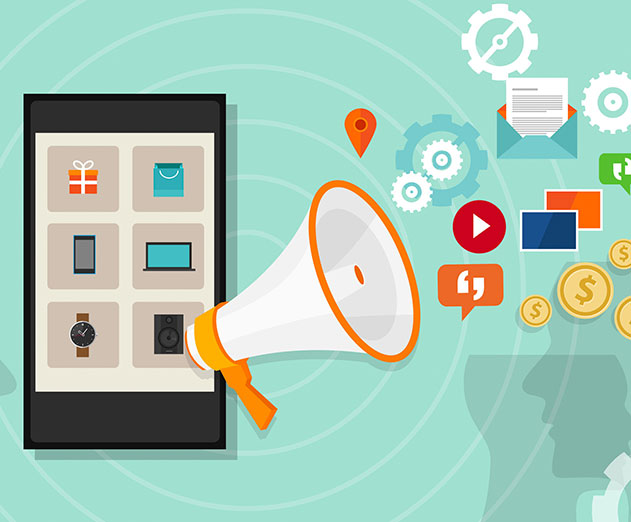 Glispa acquires justAd to provide a better ad experience
Thursday, September 14, 2017 by Christian Hargrave

Glispa Global Group has announced that it has acquired justAd, a creative tech platform that enables brands and agencies to easily create, serve and analyze interactive ad units. justAd boosts ad results by allowing the creation of dynamic, interactive creatives at scale. These more engaging ads types enable brands and agencies to reach past "banner blindness syndrome,"... Read More
---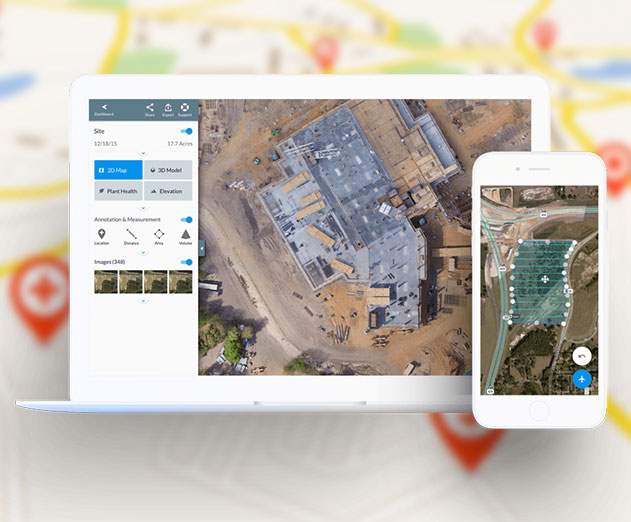 Data capturing drones are helping enterprise map the world
Friday, September 08, 2017 by Christian Hargrave

The world is clamoring for data that only a drone can deliver. Not toy drones for hobbyists. Not military drones. Powerful data-capturing drones that are transforming the way companies operate - offering unparalleled insight from 400 feet.According to the 2017 Drone Industry Trends Report by DroneDeploy, drones' mapping capabilities are completely redefining old and cre... Read More
---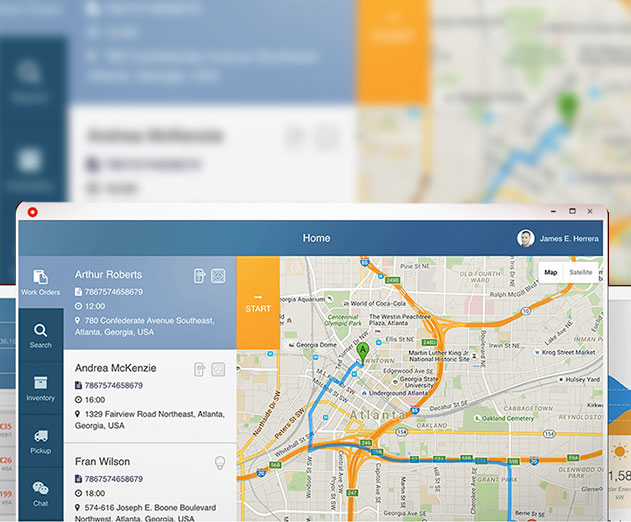 Low-code app development considerations
Friday, September 08, 2017 by Richard Harris

Love them or hate them, low-code platforms have made some notable impacts in the enterprise mobile app software development industry. The simple ease of use and low costs of such platforms at the expense of some creative freedoms has proven to be a revolutionary practice.That's why we sat down and had a chat with the experts to learn more on how low-code fares in the pr... Read More
---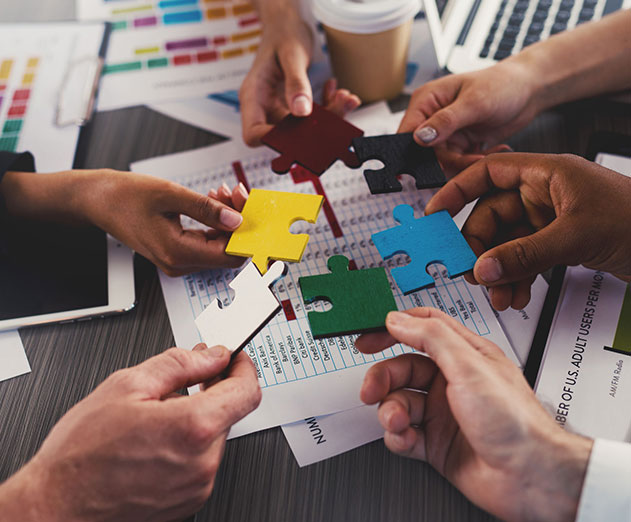 Mirco Focus completes their merger with Hewlett Packard
Wednesday, September 06, 2017 by Christian Hargrave

Micro Focus has announced the completion of its merger with Hewlett Packard Enterprise's (HPE) software business to create a pure-play enterprise software company. This merger brings together the two companies together to form a new, combined company uniquely positioned to help customers maximize existing software investments and embrace innovation in a world of Hybrid ... Read More
---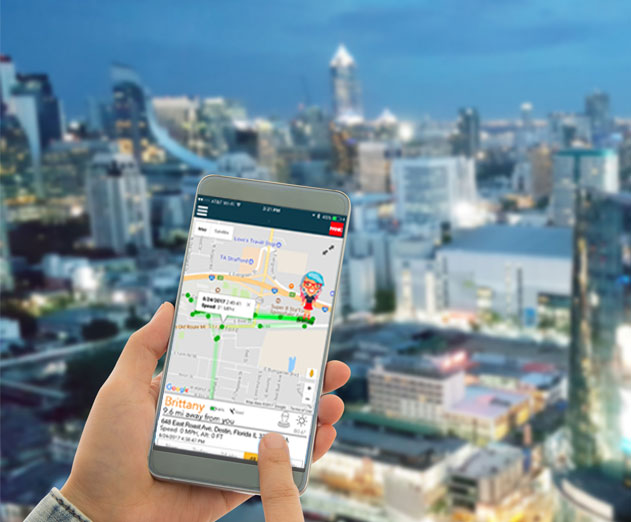 Mobile GPS Tracking app Chirp GPS launches 3.0
Monday, September 04, 2017 by Christian Hargrave

Chirp GPS, the professional mobile GPS tracking mobile app and website used by hundreds of thousands of professionals, has announced that the long awaited version 3.0 is now available for download in the Apple app store and Google play store.The update comes after a year in research and development, and through watching how users engaged with Chirp GPS in their daily li... Read More
---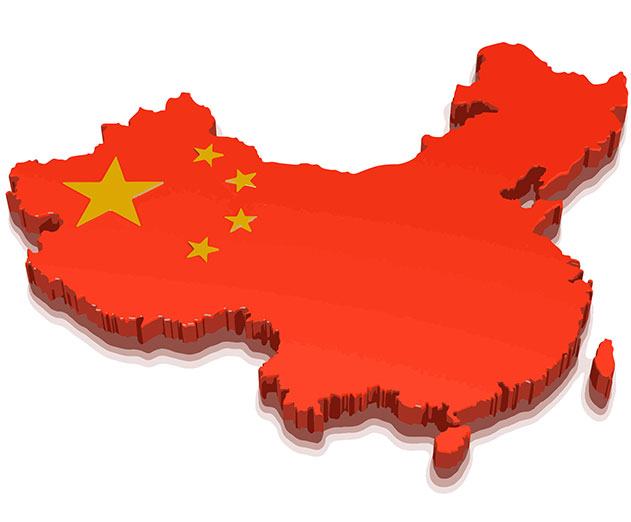 Managed DNS for China to be launched by NS1
Friday, September 01, 2017 by Christian Hargrave

NS1 announced the launch of Managed DNS for China. With this launch, NS1 brings to market the first managed DNS network within Mainland China to fully support advanced traffic management features.The platform involves a new DNS network comprised of delivery nodes physically located in mainland China that are well-interconnected with major Chinese internet service provid... Read More
---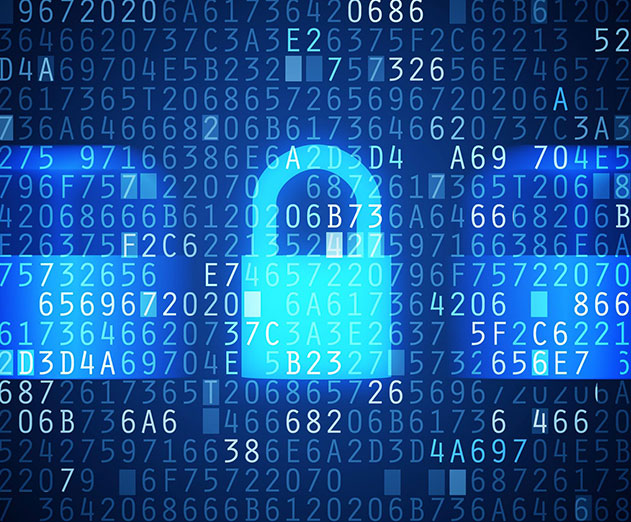 Tips for securing container deployments
Friday, September 01, 2017 by Richard Harris

Container deployments are still susceptible to the regular threats that other types of deployments are - including DDoS and cross-site scripting attacks. In fact, hackers often take advantage of compromised containers to scan sensitive data, download malware, or privilegeunauthorized access to any of your containers, hosts or data centers.Fei Huang is the CEO of NeuVect... Read More
---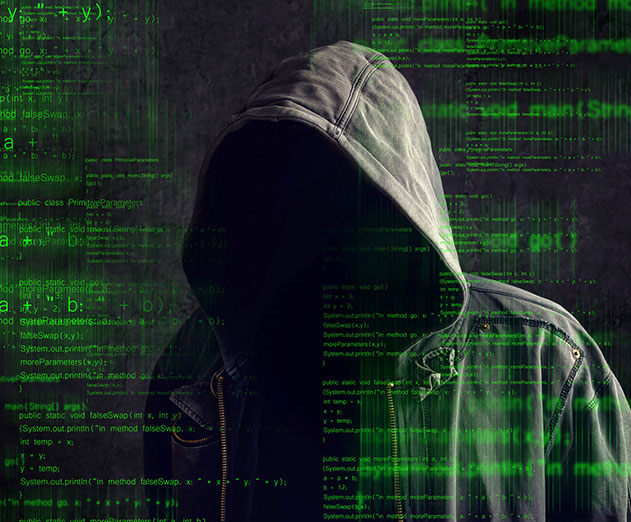 The HBO hack reveals how vulnerable data is to black hats
Thursday, August 31, 2017 by Richard Harris

The HBO hack is the latest in a string of high-profile hacks over the last two years (Dropbox, Yahoo!, UK Ministry of Health) where a handful of vulnerable servers were compromised and used to take down and steal information. Studies have shown the next year represent a turning point in the digitization of enterprise content. A recent Forrester study commissioned by Alf... Read More
---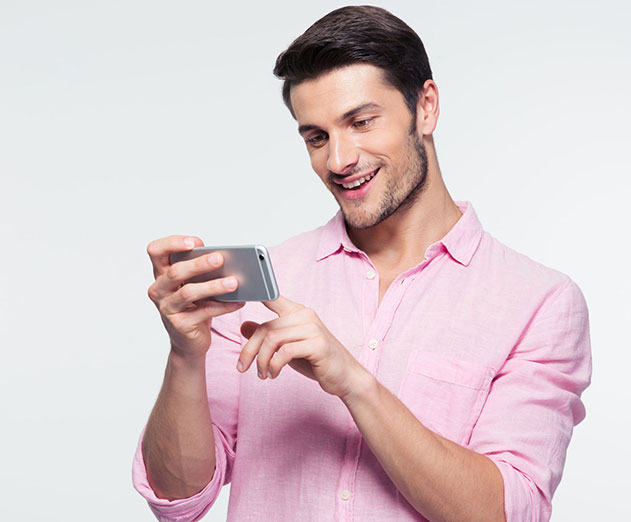 Make better apps to get enterprise users engaged
Wednesday, August 30, 2017 by Natalie Lambert

Think about all the big (and little) moments that can make or break your business. Like when managers are prioritizing their spending for the coming year. Or when sales reps are pitching to your biggest client. These moments of engagement are the vital times when employees need instant access to insights that will help them make smarter decisions and perform at the top ... Read More
---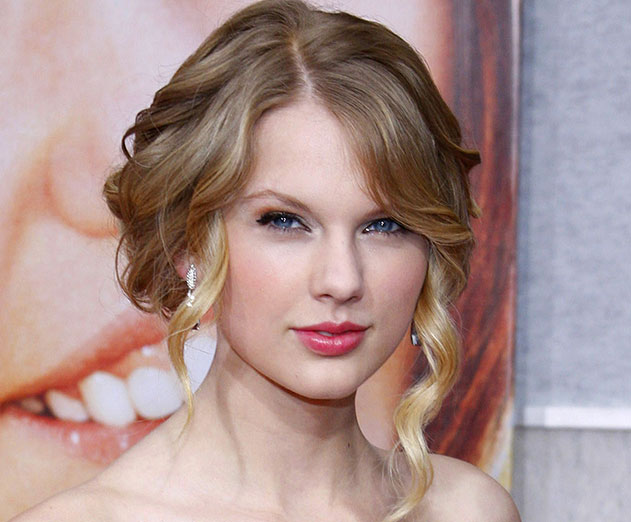 When Taylor Swift crashes servers
Wednesday, August 30, 2017 by Richard Harris

Whether it be a new pop star album, release of a new season of a TV show, or a "fight of the century" style hyped up fight, we never quite think about what it takes in technological infrastructure to make all of the magic happen. In particular, with the release of Taylor Swift's latest song, "Look what you made me do," a similar situation arose which had many scrambling... Read More
---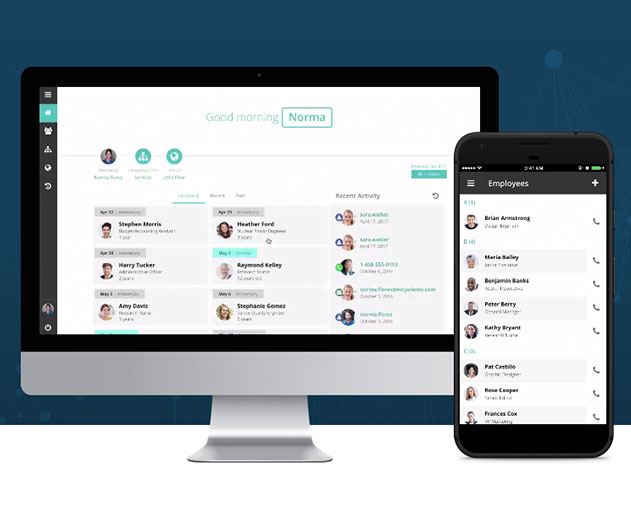 IDERA acquires Sencha to provide web developer tools
Tuesday, August 29, 2017 by Richard Harris

IDERA, Inc. has announced an agreement to acquire Sencha, a web application development platform. Sencha will be integrated with Embarcadero, IDERA, Inc.'s developer tools division.Sencha's Web Application Development Platform empowers companies to design, develop and test cross-platform web applications for desktops, tablets and smartphones. IDERA also noted that "in r... Read More
---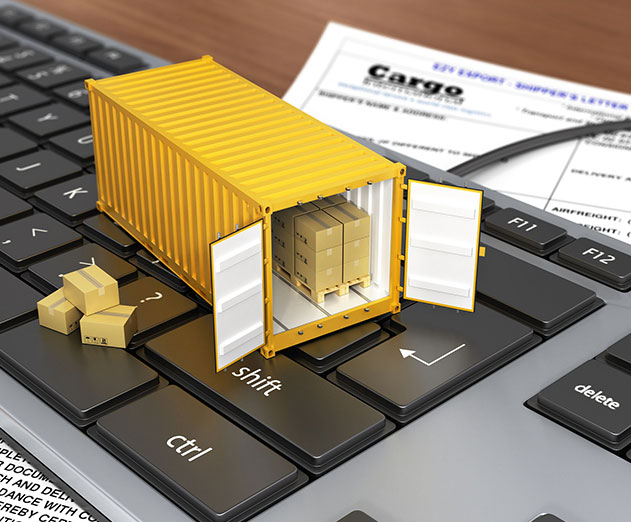 DH2i launches DxEnterprise v17 for databases and Docker containers
Tuesday, August 29, 2017 by Christian Hargrave

DH2i has announced the release of DxEnterprise v17, a unified Windows and Linux Smart Availability solution for databases and stateful Docker containers. The latest generation of DH2i's software that enables workload and data portability and high availability, DxEnterprise v17, features built-in DR-readiness while ensuring near-zero planned and unplanned downtime-all wh... Read More
---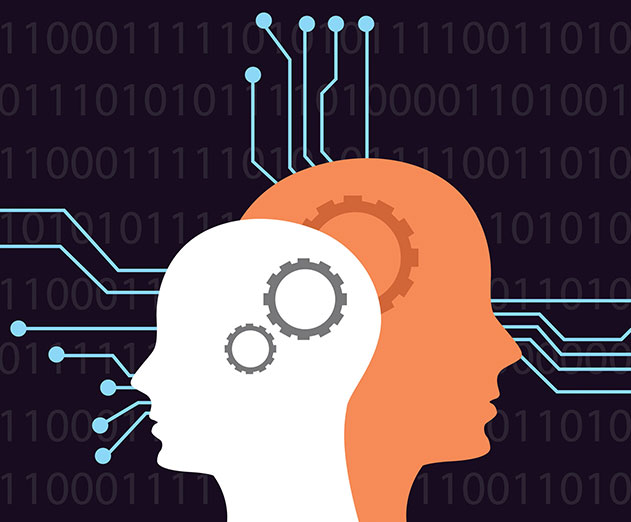 Human assisted AI analytics updates by Pramata in Summer '17 version
Saturday, August 26, 2017 by Richard Harris

Pramata, a commercial relationship operations company, has announced its Summer '17 Release which features a new suite of applications that leverage machine learning and built-in analytics to gain new insights from customer, partner and supplier data. By combining a software platform and human-assisted artificial intelligence (AI), Pramata customers can now quickly oper... Read More
---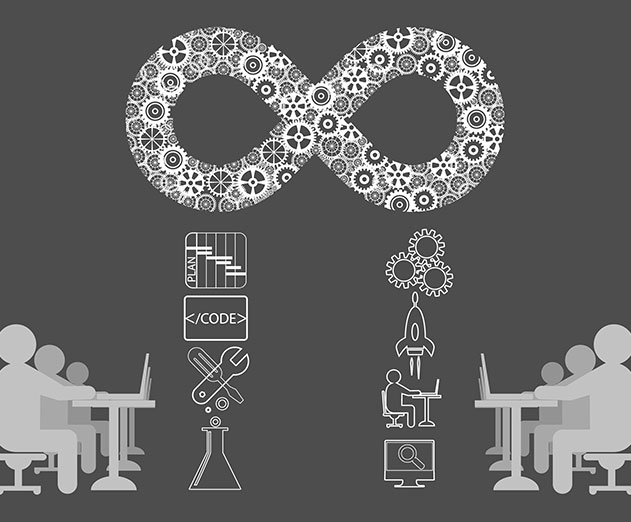 Making the DevOps DNS Connection
Friday, August 25, 2017 by Kimberly Lacerte

What is DevOps and why has the DevOps model become so popular? It is an approach to development that saves money and increases efficiency. It results in faster development cycles, fewer errors, and not as many pricy code fixes post-deployment. In contrast to the previous Waterfall model, DevOps aims for continuous development and deployment. To achieve this, organizatio... Read More
---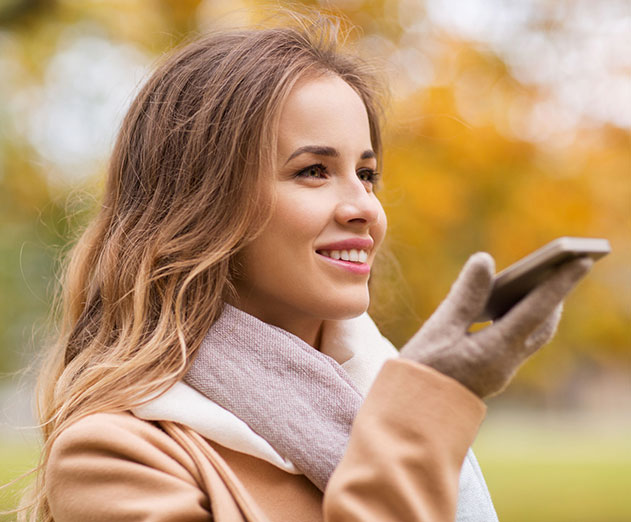 The future of the voice enabled AI
Friday, August 25, 2017 by Richard Harris

Eventually everything you own will be commanded with text or voice in the future. But specifically we may see that voice has the advantage over it's counterpart due to a more natural feel and simplicity of use. That is why things like Amazon Alexa are starting to take off. Voice recognition has finally got on par with text, and it's now much faster to say a command than... Read More
---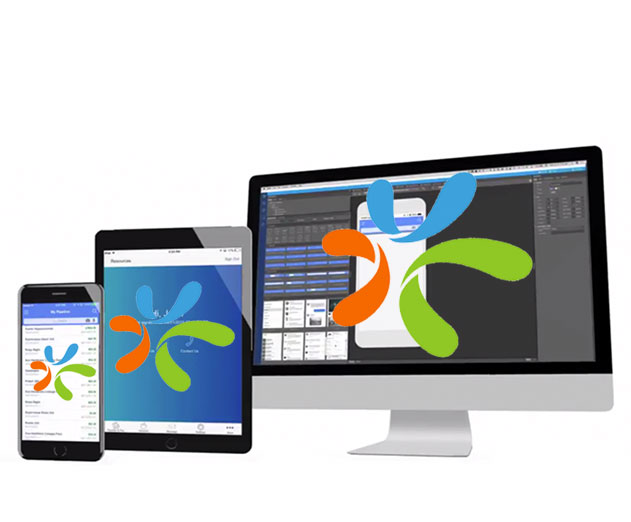 Kony introduces us to AppPlatform V8
Thursday, August 24, 2017 by Richard Harris

Businesses big and small are feeling the mounting pressure of increasing demand by their clients, employees and partners for mobile apps. Many of them struggle to meet this demand. Especially with limited budgets and lack of in-house developer skills, which seem to be the biggest hurdles.To help solve this mobile app dilemma, Kony recently launched its Kony AppPlatform ... Read More
---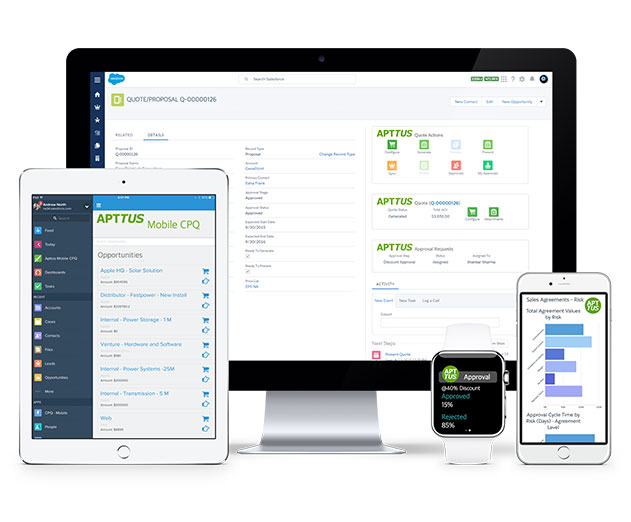 Apttus Incentive Compensation Management is now generally available
Wednesday, August 23, 2017 by Christian Hargrave

Apttus, a Quote-to-Cash solution provider, has announced the general availability of its Incentive Compensation Management (ICM) solution. ICM is an enterprise solution that enables organizations to design and execute strategic sales incentive programs (commissions, bonuses, SPIFFs, contests, etc.) that align the behaviors of sales representatives and partner sellers wi... Read More
---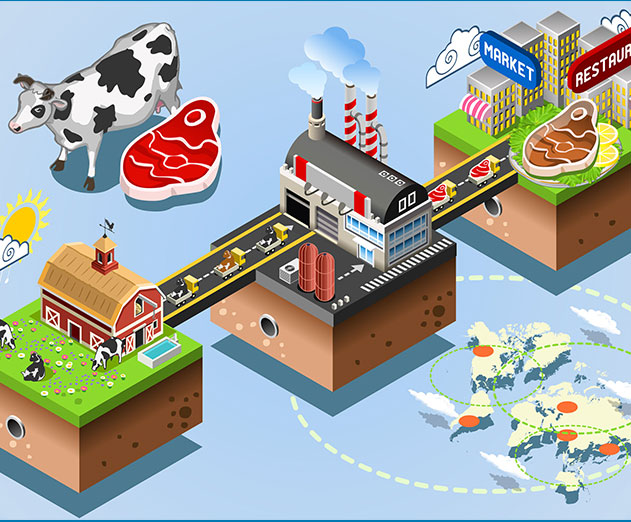 IBM announces blockchain integration with bigbox food supply chains
Wednesday, August 23, 2017 by Richard Harris

A group of companies across the global food supply chain have announced a major blockchain collaboration with IBM intended to further strengthen consumer confidence in the global food system. The consortium includes Dole, Driscoll's, Golden State Foods, Kroger, McCormick and Company, McLane Company, Nestlé, Tyson Foods, Unilever and Walmart, who will work with IBM to id... Read More
---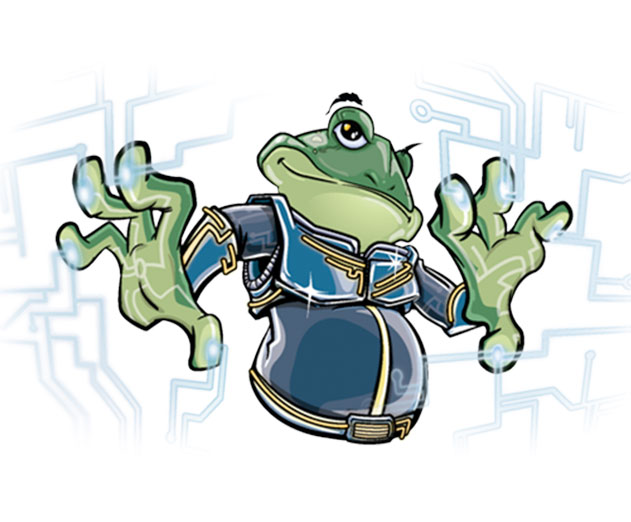 Quest launches Toad Edge toolset for MySQL
Tuesday, August 22, 2017 by Richard Harris

Quest Software, a global systems management and security software provider, has announced the availability of Toad Edge, a new commercial database toolset that makes it easy for development teams and database administrators (DBAs) to develop and manage next-generation open source database environments. With the first release supporting MySQL, Toad Edge saves time, minim... Read More
---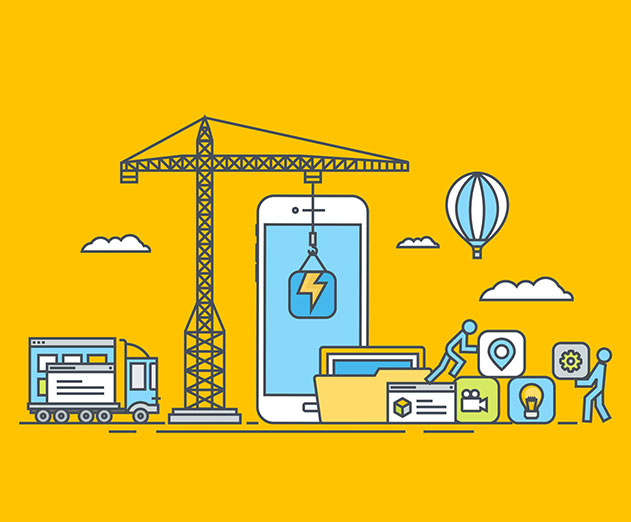 3 new tools released by Red Hat
Friday, August 18, 2017 by Richard Harris

Red Hat has released all new developer tools, available on multiple platforms. This collection of tools has been assembled into an easy-to-use installer to help software developers quickly and easily put together a development environment to create containerized enterprise Java apps by installing OpenShift on their desktop. The Developer Tools Installer will automatical... Read More
---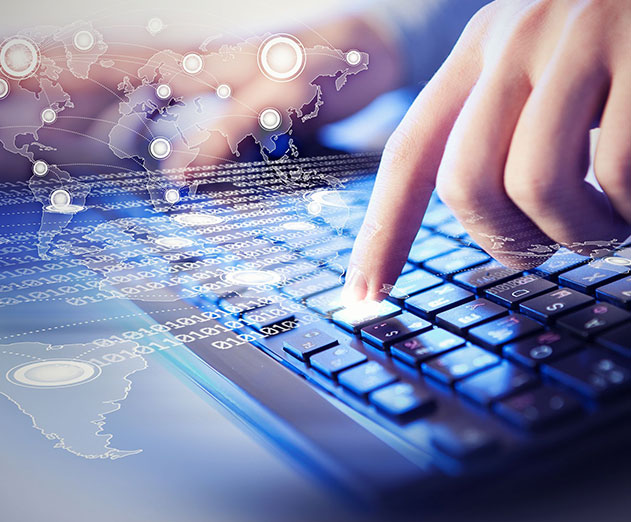 Developers playing nice with the platform approach to making apps
Wednesday, August 16, 2017 by Chaitanya Gupta

Kumar manages travel and logistics for a large banking company. He handles the mammoth task of arranging transport for employees who work beyond regular hours, and this takes up considerable time and effort, with back-and-forth messaging and calls. His problem is compounded by the fact that many employees are restricted from carrying personal computing devices (such as ... Read More
---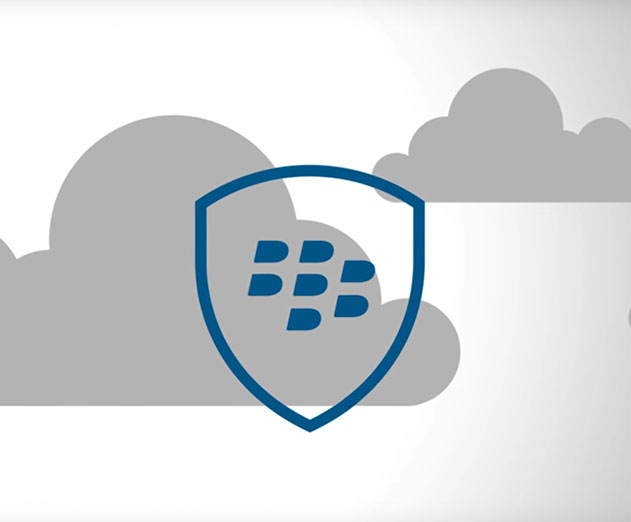 Codeless security integrations by Blackberry and Appdome announced
Tuesday, August 15, 2017 by Richard Harris

BlackBerry Limited and Appdome, a cloud hub for mobile app integration, announced they are enabling codeless integration of secure voice, video and messaging capabilities. Available under Appdome's newest service category, Secure Messaging, the BBM Enterprise SDK (software development kit) offers a growing set of secure communications capabilities that mobile app develo... Read More
---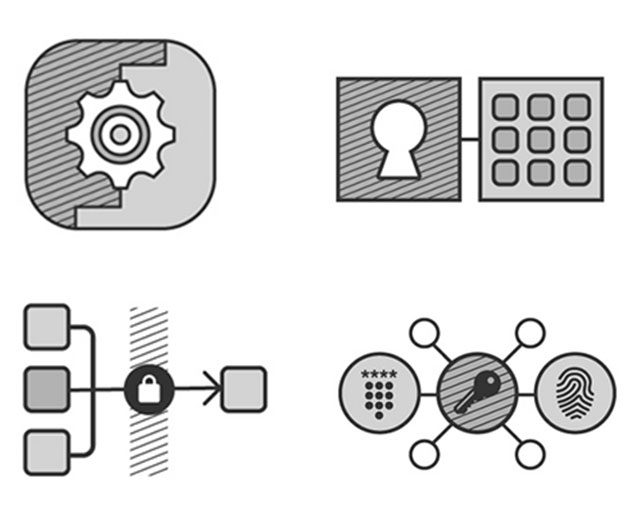 Appdome integrates into the AppConfig community
Monday, August 14, 2017 by Richard Harris

Appdome, a cloud hub for mobile app integration, has joined the AppConfig Community, re-affirming its ongoing commitment to a secure and efficient mobile industry. AppConfig's best practice feature-set can now be automatically integrated in apps via the Appdome platform, all without any code or coding. App Publishers (ISVs) and enterprise app developers can add AppConfi... Read More
---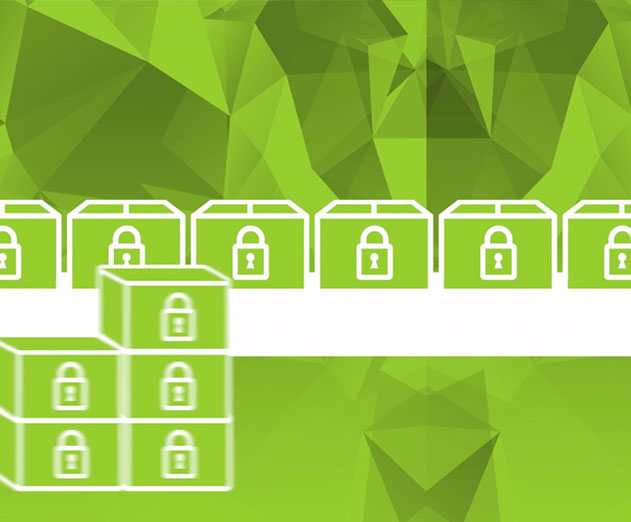 Veracode announced two new key integrations
Friday, August 11, 2017 by Christian Hargrave

Veracode, a software security company acquired by CA Technologies, has announced the Veracode HPE Application Lifecycle Manager (ALM) Flaw Synchronizer Plug-in, which empowers development and QA/release engineers to fix security vulnerabilities early in the Software Development Lifecycle (SDLC). The company also announced an enhanced integration to the Veracode Applicat... Read More
---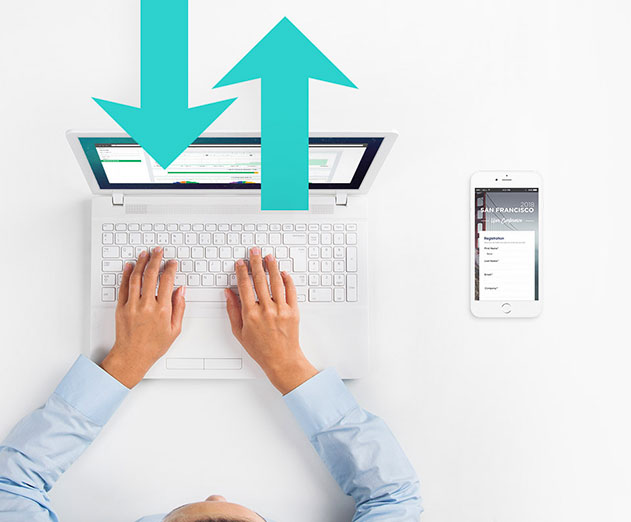 How event automation is helping equip marketers to convert
Friday, August 11, 2017 by Richard Harris

A new survey from Certain, a provider of enterprise event automation, reveals that despite technology advances, many marketers still struggle to capitalize on leads generated following in-person events. Events continue to be rated the number one most effective B2B marketing tactic because of their high returns. However, data from Certain's survey (pulled from over 150 m... Read More
---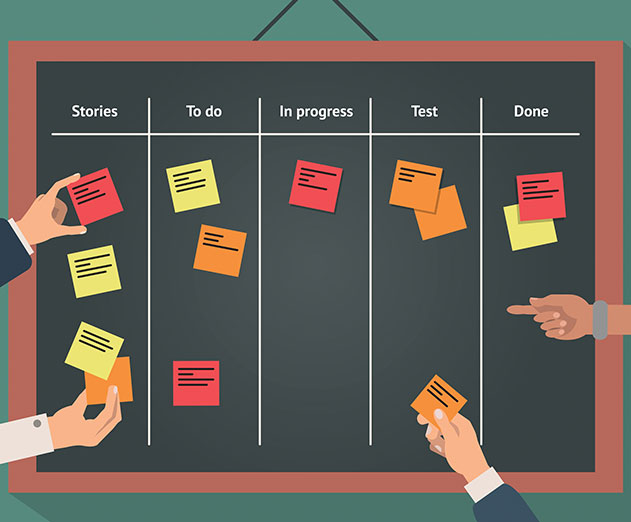 5 Agile practices to keep pace with digital transformation
Friday, August 11, 2017 by Ronit Eliav

Disruptive, continuous change is now the norm. Online companies like Uber, Airbnb and Netflix have transformed the transportation, hospitality and entertainment industries with disruptive technologies and services that couldn't have been conceived just ten years ago.However, enterprise organizations have been slower to respond. While customer facing web and mobile appli... Read More
---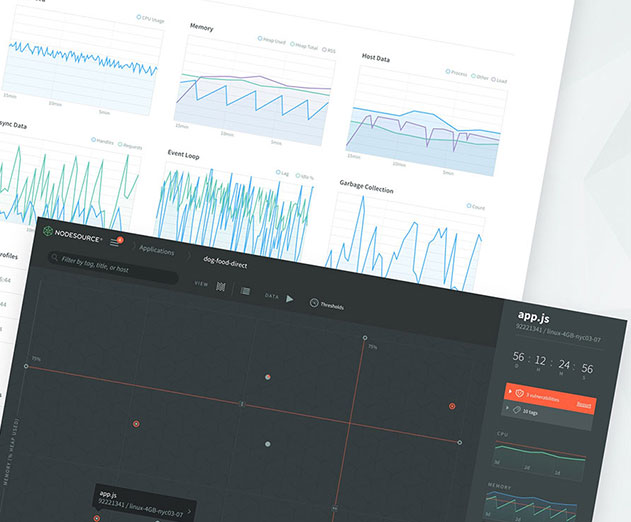 NodeSource integrates with AppDynamics
Monday, August 07, 2017 by Christian Hargrave

NodeSource, the Node.js company, has announced that its flagship product N|Solid will integrate with AppDynamics, an application intelligence product. This collaboration will allow customers of both products to benefit from the Node.js telemetry provided by N|Solid, which reduces downtimes and helps companies achieve faster time-to-market for their Node.js applications.... Read More
---