Game Development
Gaming on mobile data says you are probably a gamer but don't admit it
Tuesday, February 26, 2019
A new report from AppLovin finds many people in the US play mobile games up to 4 times a week, but don't identify as a gamer yet - and the trend is growing.
Who's a gamer? Chances are, it's you. Most smartphone owners in the U.S. need look no further than their own mobile phone home screen for evidence that new categories of games are changing the face of modern video game players. From the early days of arcade games to the rise of Fortnite, mobile gaming - and the rise of casual games - has democratized gaming for a wider audience. Yet, habits so far are outpacing perceptions.
According to the Mobile Gamer Insights Report commissioned by AppLovin, smartphone owners in the U.S. play mobile games four times a week on average - but two-thirds don't identify as "gamers."
AppLovin's Mobile Gamer Insights Report found that the majority of us (55%) play mobile games to pass the time - whether in a doctor's waiting room or during a boring commute, while more than four in 10 (44%) play to relax. And while more men (36%) than women (22%) would identify themselves as gamers, and more Generation Z (53%) than Boomers* (12%), the reality is that robust mobile gameplay cuts across demographics as consumers embrace both games that are easy to play and those that challenge their brain.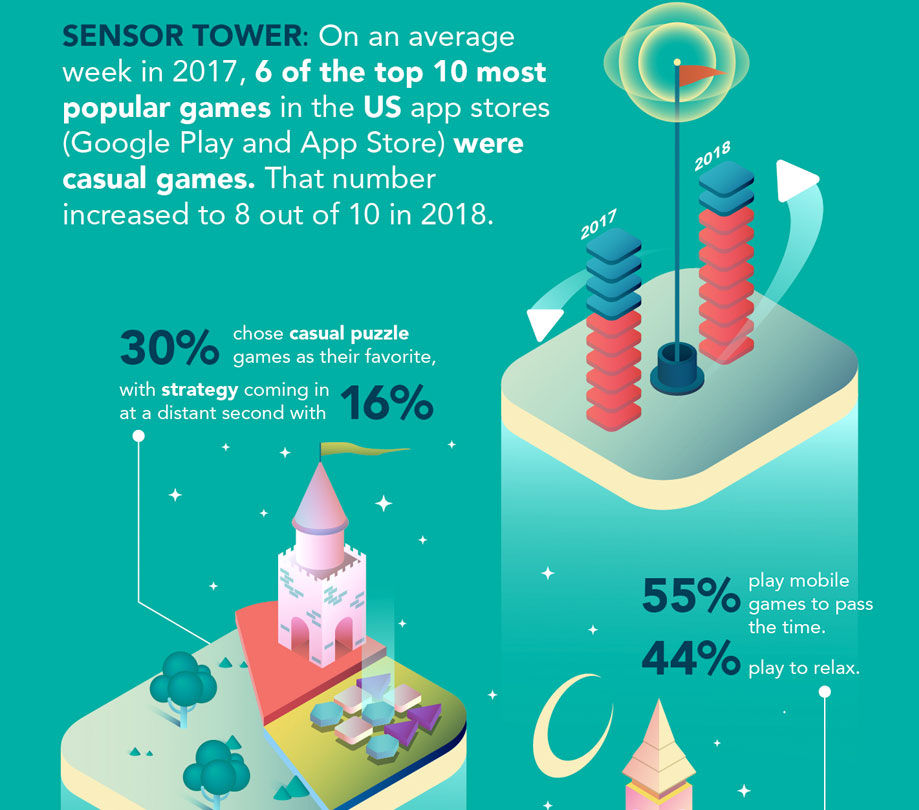 40% of women who have played a game on their smartphone play mobile games every day
Despite 85% of them not considering themselves gamers, 33% of adults 55 and older play mobile games every day
Casual puzzles (30%) and strategy games (16%) are the most popular types of mobile games
"Growth in the casual game market continues to accelerate year after year," said Alex Malafeev, co-founder of Sensor Tower. "In 2018, our research indicates a 20% increase in casual mobile games across both Google Play and the App Store's top 10 mobile games as compared to 2017."
"The mobile gaming momentum couldn't be clearer—whether it's for fun, relaxation or to stretch our minds, we really are all gamers at heart," said Katie Jansen, Chief Marketing Officer at AppLovin. "As these results demonstrate, mobile developers are increasingly in tune with consumers across many different demographics."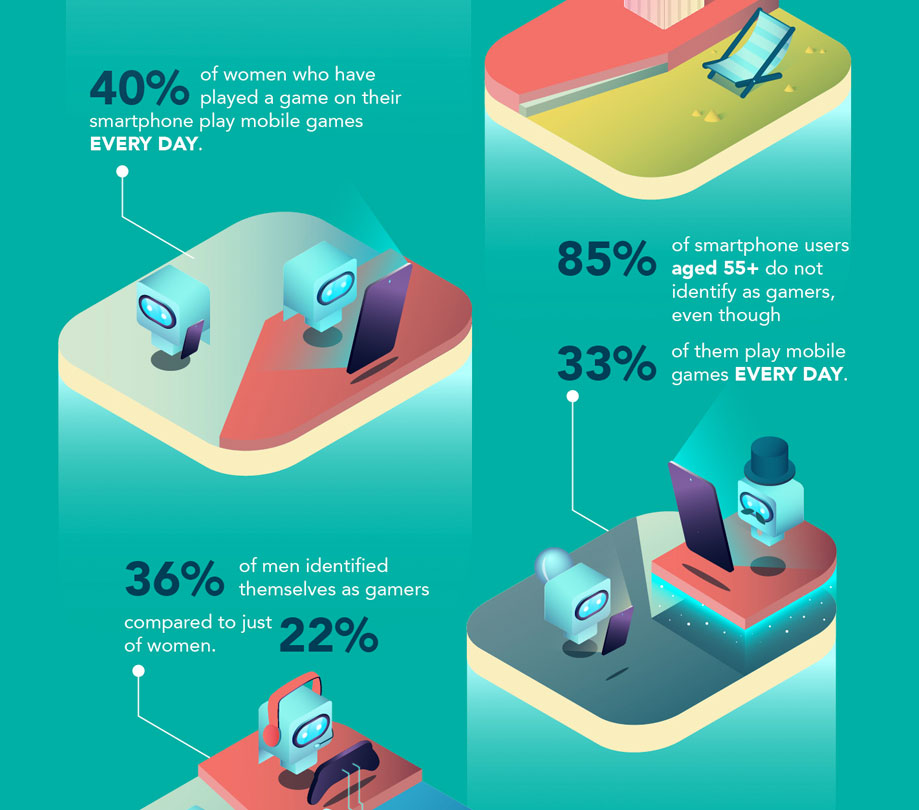 *Generation Z are defined as respondents aged 16-24. Boomers are defined as respondents aged 55+.
AppLovin's Mobile Gamer Insights Report features research conducted by Censuswide with 2,062 US General respondents (Aged 16+) between 12/21/2018 and 12/28/2018. Censuswide abides by and employs members of the Market Research Society, which is based on the ESOMAR principles.
---
Become a subscriber of App Developer Magazine for just $5.99 a month and take advantage of all these perks.
MEMBERS GET ACCESS TO
- Exclusive content from leaders in the industry

- Q&A articles from industry leaders

- Tips and tricks from the most successful developers weekly

- Monthly issues, including all 90+ back-issues since 2012

- Event discounts and early-bird signups

- Gain insight from top achievers in the app store

- Learn what tools to use, what SDK's to use, and more



Subscribe here