Artificial Intelligence
Explosion of AI based tools is coming
Thursday, January 26, 2023
Rachel Obstler, Micha Hershman, and Mona Popli from Heap cover their 2023 predictions about the revolt against HIPPO, tools provide user behavior data, why companies will adapt to GenZ's, how critical product analytics will be, that PLG will continue to advance, and tons more.
Rachel Obstler, Micha Hershman, and Mona Popli from Heap explain why we should expect to see an explosion of AI tools in 2023, how companies can focus on user behavior by investing in tools that show what visitors do, and why we will witness a revolt against using HiPPO for driving decisions, plus a lot more of their 2023 predictions below.
Teams use self-service analytics to revolt against the HiPPO
"According to IDC research sponsored by Heap, 69% of digital product teams reported that decisions were often driven by the highest-paid person in the room (HIPPO). Letting HIPPOs base critical decisions on instinct can lead to volatility in an organization, and with the state of the current economic market, it can be catastrophic. In 2023, more teams will revolt and use data to fight executive "gut" decisions. They'll utilize self-service analytics tooling becoming more readily available on the market to better drive investments and business results. The same IDC survey revealed that organizations that rely on data had a 2.5X increase in overall business outcomes," said Rachel Obstler, EVP of Product at Heap.
Companies will rely on user behavior, not identification
"Major privacy changes are occurring across the globe, which puts the onus on companies to advance privacy controls for their digital products. Given this, we expect that in 2023 digital product teams will invest in tools that track user behavior so they can focus more on what visitors do versus who they are. This will better position teams to have the data they need to optimize offers to their customer base while ensuring privacy," said Rachel Obstler, EVP of Product at Heap.
Companies will need to adapt to GenZ's buying power
"Over the next two decades, between $35 trillion and $68 trillion will be inherited from Baby Boomers. The largest wealth transfer ever, this event will transform the face of commerce. One of the beneficiaries of this transaction - GenZ - are digital natives. They have higher standards for online, commercial experiences. They expect to be delighted by innovative, personalized, intuitive UI - primarily mobile. Therefore, we anticipate investment into digital insights platforms to explode across every segment and vertical. Organizations will leverage data to improve digital experiences, or they will suffer the indelible devaluation of their brand," said Micha Hershman, Chief Marketing Officer (CMO) at Heap.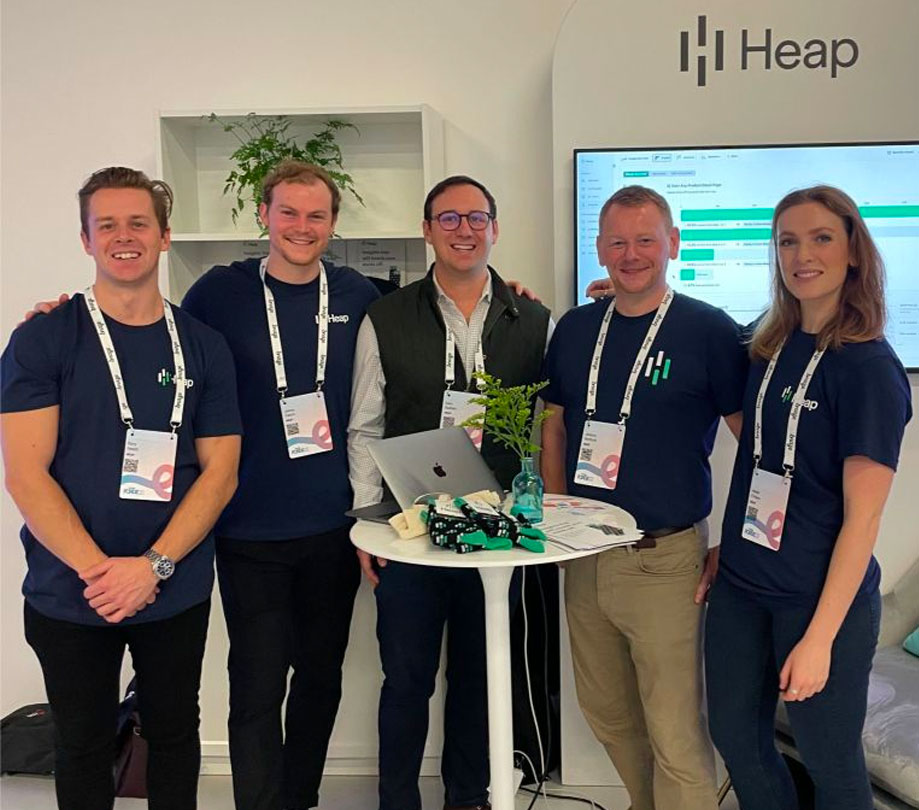 The necessity of product analytics will increase given the instability in tech
"This past year has brought unprecedented volatility to the tech landscape. As of mid-November, more than 73,000 US tech workers have been laid off in mass job cuts. Although the pressure to innovate continues to mount, tech can no longer risk big bets based on gut instinct alone. To survive 2023, companies will need analytics to navigate these stormy waters. Only with analytics can teams ensure they're making the right strategic investments to grow their business, support their customers, and drive the bottom line. One missed opportunity or the unexpected result could be the iceberg that sinks the ship. In the coming year, teams that invest in a strong analytics foundation will have the power to not only survive but thrive," said Mona Popli, VP of Product Marketing at Heap.
PLG will continue to be a game changer in how products are sold
"Smart investments in PLG motions will continue to advance ROI. Over the next year, we'll see more and more companies reinforce their PLG strategies with tech that supports real-time segmentation and experience customization at scale. By building differentiated experiences that anticipate each individual customer's needs, companies will see accelerated time to value and more efficient growth. But accomplishing this level of personalization requires a complete understanding of the entire customer journey, in all its complexity. Identifying the right optimizations for an audience requires an understanding of not only what users are doing, but why they are doing it. The most successful PLG motions will be built by the teams that fully harness the why behind the what," said Mona Popli, VP of Product Marketing at Heap.
AI-based tools are growing but fail to offer useful insights
"In 2023, we expect to see a continued explosion of AI-based tools. While AI can reveal straightforward results, such as whether users purchased a service or not, it lacks nuanced insight into what those outcomes mean, and more importantly, how companies should respond to them. These gaps ultimately lead to an incomplete picture of what customers are actually doing within digital experiences. In contrast, we expect to see the most successful digital product teams leveraging analytics services that utilize advanced data science to provide actionable insights," said Mona Popli, VP of Product Marketing at Heap.
Rachel Obstler, VP of Product, Heap
Rachel Obstler, EVP of Product at Heap, is a master when it comes to the world of products. With over 20 years of experience as a Product Leader, she knows how to lead teams as they build incredible products that satisfy the customers' wants and needs. She has worked as a VP of Product for more than 16 years, most recently as EVP of Product at Heap, where she is working to create the next generation of digital analytics that will enable teams to come together and deliver better results, faster. With years of experience under her belt, she has an incredible understanding of her products and their advantages, as well as the stellar ability to communicate this to bring in new, potential customers. To Rachel, data is a great equalizer when it comes to aligning a team around a shared vision toward a better understanding of the customer experience.
Micha Hershman, CMO, Heap:
With over two decades of experience leading marketing at companies like Eventbrite and Envoy, Micha Hershman is responsible for leveraging brand, product marketing, and demand generation to drive growth. He has extensive experience scaling companies, including developing the global demand engine that fueled Eventbrite's IPO and the category creation work that propelled Envoy's recent unicorn valuation.
Mona Popli, VP of Product Marketing, Heap:
Mona Popli is the Vice President of Product Marketing at Heap, the leading provider of digital insights. An accomplished product strategy and management professional, she has over 16 years of experience leading teams and bringing products to market across SaaS, Financial Technology, and Capital Markets.
---
Become a subscriber of App Developer Magazine for just $5.99 a month and take advantage of all these perks.
MEMBERS GET ACCESS TO
- Exclusive content from leaders in the industry

- Q&A articles from industry leaders

- Tips and tricks from the most successful developers weekly

- Monthly issues, including all 90+ back-issues since 2012

- Event discounts and early-bird signups

- Gain insight from top achievers in the app store

- Learn what tools to use, what SDK's to use, and more



Subscribe here