Blockchain
Cryptocurrency during COVID19
Friday, October 9, 2020
We chat with Chieh Liu, CEO of Overbit, about his take on the changes of cryptocurrency throughout the pandemic.
Overbit, a Bitcoin derivatives trading platform founded in 2017 and launched in 2019, conducted a recent survey of 2,500 traders, in 90 countries, on 5 different continents. They commissioned their commercial ads and offer trading solutions for retail clients and institutions across the globe.
Overbit's platform features low latency connectivity, superior liquidity, and military-grade security. Overbit allows traders to maximize their opportunities through trading across multiple worldwide markets. The bitcoin margin trading platform is headquartered in Seychelles, and offers a range of markets within Crypto, Forex, and Commodities with leverage of up to 100X for crypto and 500X for Forex. We recently spoke with the CEO of Overbit, Chieh Liu about the COVID-19 pandemic effects on Cryptocurrency, his insights on Bitcoin, and new information about Overbit's new IOS and Android application.
ADM: How is Crypto fairing during the worldwide pandemic?
Liu: Due to the pandemic, we have seen the demand for cryptocurrency fluctuate in certain ways. However, based on a report from CoinTelegraph, we have seen demand in crypto trading growing amid the COVID-19 pandemic in certain countries such as Argentina, Chile, Venezuela and so forth.
Tech employment has also risen to meet the demands of traders and stable coins are rising in popularity during this period due to it being pegged to the USD dollar.
From our home front, we can see a significant increase in trading volume whenever there is a sharp movement in the market. Traders are more cautious about their speculations, which I think is a good sign for the crypto market.
Since the pandemic, Overbit saw a 30% to 40% increase in trading activities with traders' dwell time increasing on the exchange, compared to pre-pandemic times due to many staying at home during the lockdowns.
ADM: What advice can you offer about navigating and trading during the pandemic period and what's in store for the derivatives market?
Liu: We have seen a dramatic increase in trading activities during the pandemic due to the uncertainty of traditional market and crypto's volatile market. There are large numbers of people who have been working from home for months, it turns into an opportunity of seeking subsidiary business as well as investment. In the derivatives market, especially in crypto, the best advice to traders is study and practice. I know it sounds cliché, but its volatility can be a double-edged-sword, so please always be cautious with trading.
ADM: Is Bitcoin the next digital gold? Why so?
Liu: With its scarcity, I think Bitcoin is already treated as digital gold.
Bitcoin has the value, credibility, security and transparency, it would be a great asset to invest.
ADM: Why do you think more traders are moving from forex to crypto?
Liu: Crypto trading is attractive due to the volatile market, and this isn't something that happens often in the forex market. In addition, there are more regulations against forex in various countries that lead to low leverage trading. Traders nowadays are struggling more to make profit in the forex market, therefore they go to wherever the opportunities are, such as the crypto market.
If you are interested in more insights, Overbit launched a survey across 2500 crypto and forex traders from 90 countries, 5 continents. Read the survey results here.
ADM: Paypal recently announced its possible crypto trading capabilities. Do you think the trend of major Fintech platforms adopting Crypto will change the way people view it?
Liu: Yes, definitely. There are still many people and institutions that think crypto isn't legit and won't help us. By having large companies and institutions adopting crypto, it would be a great push and we're glad to see it happen.
ADM: Tell us about your new app
Liu: Later in this year, Overbit will release an Android and IOS application.
Giving the users the best trading experience is always our main goal and we want the app to become their daily-open app where they can navigate around various markets, do their analysis, and read the latest news bites. Along with the application, we will be also introducing a new reward system where users can earn Tier Points easier and faster.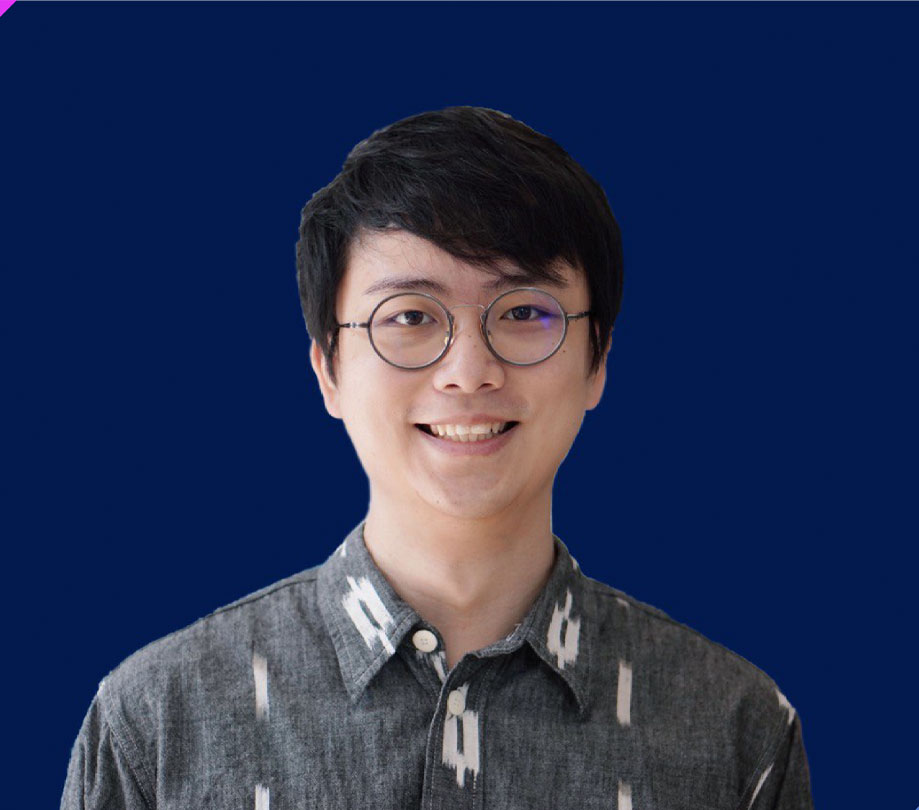 About Chieh Liu
Chieh Liu developed a strong interest in blockchain and cryptocurrency while he was studying computer science at California State Polytechnic University in 2011. After graduating, he worked as an advisor for several financial investment firms across several Asian markets for almost a decade. As an avid forex and crypto trader, Chieh realised that there was a gap when it came to trading across the various financial markets. Chieh founded Overbit in 2017 and launched it in 2019 to become the world's first cross-market trading platform.

---
Become a subscriber of App Developer Magazine for just $5.99 a month and take advantage of all these perks.
MEMBERS GET ACCESS TO
- Exclusive content from leaders in the industry

- Q&A articles from industry leaders

- Tips and tricks from the most successful developers weekly

- Monthly issues, including all 90+ back-issues since 2012

- Event discounts and early-bird signups

- Gain insight from top achievers in the app store

- Learn what tools to use, what SDK's to use, and more



Subscribe here