Enterprise
Chatting With Salesforce About Their New App Cloud Mobile
Saturday, June 25, 2016
---
We spoke with Seema Kumar, the Vice President of App Cloud Product Marketing at Salesforce, about the recent announcement of the Salesforce App Cloud Mobile, bringing under one roof its platform services which include Force, Heroku and Salesforce1.
ADM: What is App Cloud Mobile?
Kumar: App Cloud Mobile brings together the platform services that our community of Salesforce Trailblazers love - the no-code, rapid app development capabilities of Lightning; the powerful clicks and code development services of Force and Heroku; the ability to bring the best of Salesforce, like Wave Analytics and Lightning Snap­ins, into any mobile app - with new mobile back­end services for security, data integration and scalability that accelerate the development of any kind of business app.
ADM: Why did Salesforce see now as the time to introduce App Cloud Mobile?
Kumar: Nine years after the first iPhone began a revolution in app development, the demand for mobile apps has never been higher.
As businesses race to connect with customers conditioned to expect a social, mobile and intelligent experience, IT teams need a platform that's agile yet powerful enough to meet those expectations. That's why we're excited to launch Salesforce App Cloud Mobile.
ADM: What does App Cloud Mobile mean to businesses and developers today?
Kumar: Today, it takes businesses up to two years to build and deploy apps. With App Cloud Mobile, we're seeing companies build and deploy apps in as little as a month. By removing the complexity, back-end services - security, data integration, and scaling - App Cloud Mobile is making enterprise mobile app development bottlenecks a thing of the past.
ADM: What challenges do you see developers facing today and how can App Cloud Mobile help?
Kumar: As I mentioned, enterprise IT teams and developers are bogged down implementing complex, back-end services that often derail and delay the entire app building process. App Cloud Mobile is relieving this common bottleneck in three ways with:
1. Built-in identity and security features including user identity, two-factor authentication and transaction security policies to ensure safe usage
2. The ability to easily bring rich, contextual data to any mobile app from data sources including Salesforce, Oracle databases, SQL servers, SAP and more
3. Massive scalability based on elastic and multi-tenant infrastructure; with just a few clicks, IT teams can now deploy mobile apps to thousands of employees and millions of consumers around the world
ADM:
How is Salesforce's approach to development different than other vendors?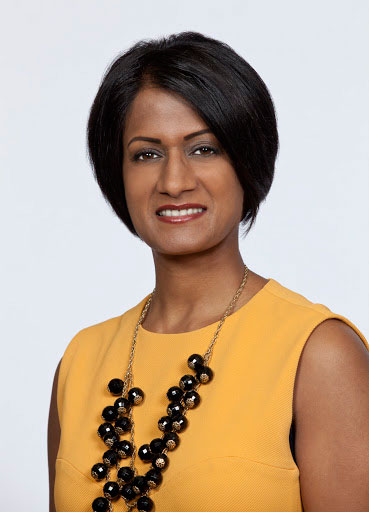 Kumar: In its latest Magic Quadrant for Enterprise App Development Platforms, Gartner ranked Salesforce as a leader for the second year in a row. It's no surprise - Salesforce is home to the most comprehensive mobile app development platform in the world.
Lightning is a game changer, empowering business users to create apps for any device fast. And together with the platform services developers love - Force, Heroku and more - we're making it easier than ever for business users and classically trained developers to collaborate at the cutting edge of mobile app development.
ADM: Do you have examples of any companies that have already been using App Cloud Mobile and seen success?
Kumar: We have numerous customers already transforming their business with App Cloud Mobile. Barclays, the global financial services company, uses App Cloud Mobile to enable 1,000+ Relationship Directors to productively run their business from their phone with a native iOS app. Multinational consumer goods company Unilever recently built six apps in six months to streamline approvals, team workflow, workplace logistics, employee feedback, market intelligence, and company news.
Read more:
http://www.salesforce.com/platform/solutions/mobil...
---
Become a subscriber of App Developer Magazine for just $5.99 a month and take advantage of all these perks.
MEMBERS GET ACCESS TO
- Exclusive content from leaders in the industry

- Q&A articles from industry leaders

- Tips and tricks from the most successful developers weekly

- Monthly issues, including all 90+ back-issues since 2012

- Event discounts and early-bird signups

- Gain insight from top achievers in the app store

- Learn what tools to use, what SDK's to use, and more



Subscribe here