Marketing & Promotion
How accurate are the self attributing network install numbers
Monday, February 14, 2022
Malachi Dunn, Client Insights Analyst from Kochava Foundry discusses how accurate the self-attributing network install numbers are, explains why it's less than you think and where your ad dollars are going.
The integrity of your media mix is a big deal in a rapidly growing advertising ecosystem. Knowing where your users are coming from (a.k.a. third-party attribution) is a new animal, and not many know exactly how to accredit ad spend to attributed traffic.
What is a Self-Attributing Network?
A SAN, or Self-Attributing Network, is an ad network that attributes its traffic without 3rd party mobile measurement partners. Examples of SANs are Facebook, Snapchat, Google, and Twitter.
A SAN differs from a regular ad network in that regular ad networks report user activity (clicks) prior to install (typically both last-touch activity and activity prior to last-touch), while SANs do not report each click to attribution providers. Rather, SANs report user activity to attribution providers via API. - Branch.io
How accurate are the self attributing network install numbers, it's less than you think!
Before the online advertising market made its huge breakthrough, direct mail was the primary way to interact with customers. But there is a big difference between these two types of advertising. With direct mail, you KNOW your customer and can be assured with a high probability that they received and saw your ad, but with online ads, this couldn't be further from the truth. How do you know that the network you pay actually caused all the installs it says it did? Or how do you know it even delivered ads at all? The buyer of ad spend has no idea unless they go through a third-party mobile measurement partner (MMP). But what if an ad network is so big that it can deny the buyer transparency and still have them begging to advertise on their behalf?
Why you might use a Self-Attributing Network (SAN)
You've heard of them before. Chances are if you own any piece of technology connected to the internet, you're fully integrated with one of their systems. They are the big names. Since they touch such a wide audience, of course, a company wishing to expand their business wouldn't neglect to use these ad networks. But with the "walled gardens" they maintain, there's no way to know how they attribute their traffic. The company pings the SAN and it sends the ad it claims deserves the installation. Often, its claims conflict with the attribution the third party would award.
What does this mean to the purchaser of the SAN advertisement?
The buyer of a SAN advertisement will have to pay what the SAN says it deserves. For the bulk of installs, this is relatively accurate, but not completely. There may be an argument that the attribution engine of these SANs is more accurate. But there's a strong argument that it's not. Let's analyze this with a question: Who would be considered more valuable, a customer who had to be persuaded through ads to perform an action, or the one who did it without any encouragement? Of course, the latter, they didn't cost anything! A user not driven by ads is referred to as "unattributed." And it turns out, how likely they are to continue using an app after installation is almost always much higher too! A customer's likelihood to perform an action after installation is what we consider a quality user. Simply put, quality is (number of actions )/(number of installs).
There's another question to ask as well: Who's more valuable, the user who receives an ad and quickly installs it and opens it, or the user who receives an ad and takes longer to install and even open the app, if at all? Clearly the former. With these two questions understood, we'd understand that the quality of true ad-driven users would decrease as the time from ad to install increases. But what do we see with the SANs? Here's an example of properly attributed traffic. The quality goes down with time, as it should.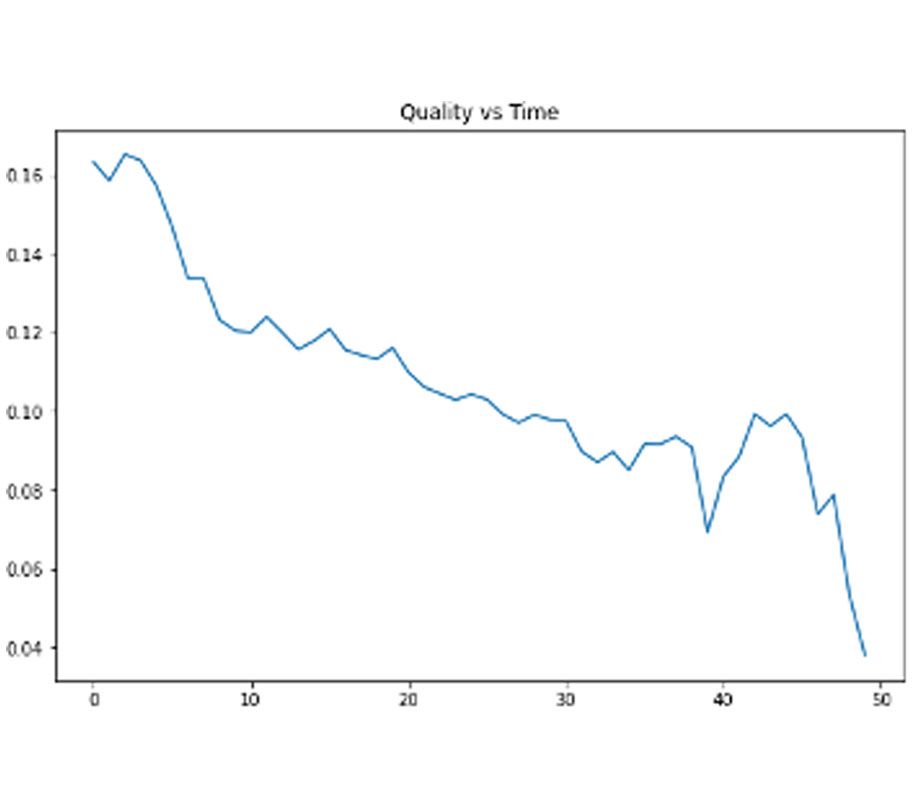 But what do we typically see? Something like this: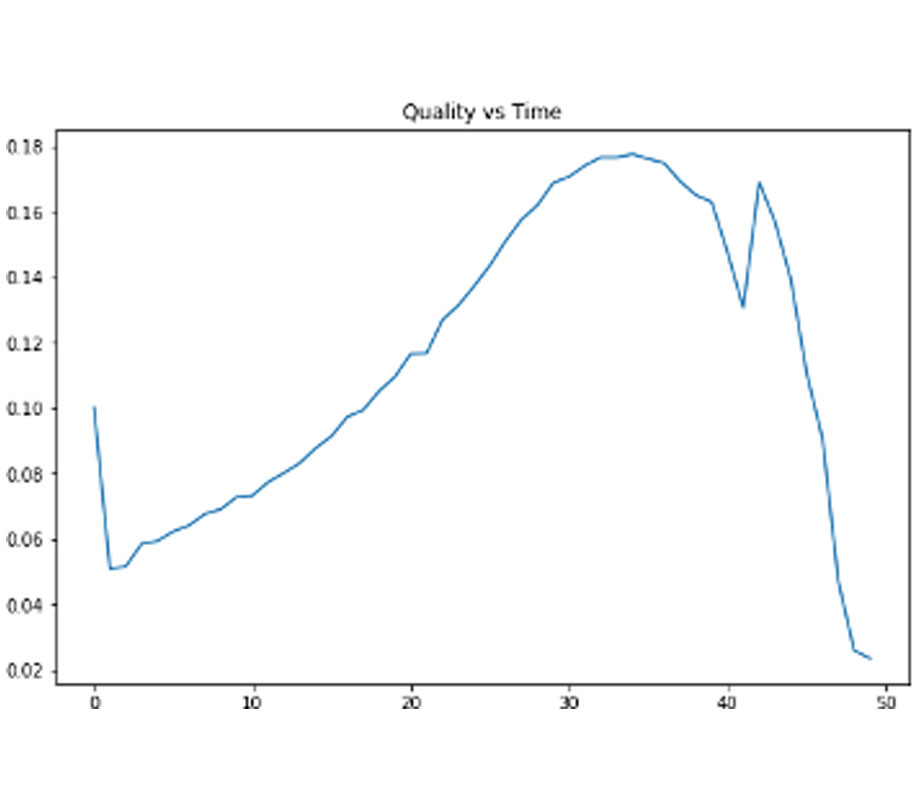 For the most part, we observe decreasing quality a short period after the ad is delivered, but after this, a gradual or sometimes drastic increase in quality begins. Why is this? Speculation says that the attributed conversions to the SAN had nothing to do with the network ads. So there's a strong argument to be made that not all installs are truly attributed and ad-driven, but you're still paying for them.
What do you do now?
A solution to this would be to only allow attribution for a certain window of time (also called the lookback window) for the SANs. And it turns out, this window of time is something that can be determined for each SAN relatively accurately. However, at this moment, most SANs do not allow custom attribution windows. Perhaps pushback from the community could allow some change regarding this dilemma. As for now, using a third-party attribution company is the best way to know exactly how valuable your ad spend is, even with SANs. It's at the buyer's discretion how much they want to invest their money into something that may be priced higher than its true value.
---
This content is made possible by a guest author, or sponsor; it is not written by and does not necessarily reflect the views of App Developer Magazine's editorial staff.
---
---
Become a subscriber of App Developer Magazine for just $5.99 a month and take advantage of all these perks.
MEMBERS GET ACCESS TO
- Exclusive content from leaders in the industry

- Q&A articles from industry leaders

- Tips and tricks from the most successful developers weekly

- Monthly issues, including all 90+ back-issues since 2012

- Event discounts and early-bird signups

- Gain insight from top achievers in the app store

- Learn what tools to use, what SDK's to use, and more



Subscribe here