Mobile rewarded ads help increase IAP spends shows study
23,274
App users who engage with rewarded ads are 4.5X more likely to make an in-app purchase, spend 326% more after engaging with ads.
Rewarded videos inside games and apps can be a double edge sword. Give "something" to a user for watching a video is a gamble because it's hard to decipher how users will react. It's an obvious thought to wonder if rewarded ads take revenue away from In-App Purchases (IAPs). But new data out today from
Tapjoy
shows that rewarded ads actually help increase IAP spend. The study, titled "Maximum Impact Report: The Impact of Rewarded Ads on IAP, Retention & Engagement," revealed that users who engage with rewarded ads are 4.5 times more likely to make an in-app purchase than those who do not engage with ads. The report also found that user spend increases significantly after users interact with rewarded ads.
Rewarded advertisements also known as "opt-in" ads allow users to earn
in-app currency
or unlock premium content in exchange for watching videos or engaging with other types of advertising content. In a detailed analysis of eight apps with a high volume of Daily Active Users (DAU), Tapjoy found that seven of the apps showed significantly higher IAP conversion rates among users who engaged with ads versus those who did not. While the average increase was 4.5X, two of the apps experienced an increase of at least 9X meaning that users were over nine times more likely to make an in-app purchase after they engaged with a
rewarded ad
.
The study also showed that users are likely to spend more money in the app if they first engage with a rewarded ad. In all eight apps studied, IAP spend increased significantly after users engaged with an ad by an average of 326 percent. Across the apps studied, the boost in average spend per user ranged from just shy of 200 percent to over 500 percent.
"Some
app developers
fear that giving their users the option to earn currency through rewarded ads will reduce the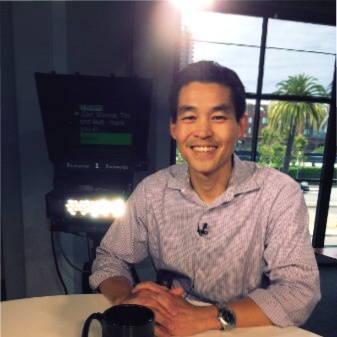 Benjamin Chen, Tapjoy
likelihood of IAP or negatively impact user spend. Our data shows that not only do developers have no reason to worry about such cannibalization, but rewarded ads are actually conducive to IAP," said
Benjamin Chen
, SVP & GM, Developer Relations at Tapjoy. "Our hypothesis is that rewarded ads serve as an initial introduction to an app's in-game economy or premium content. Once users get a taste for it, they want more – and they're willing to pay for it."
Rewarded ads also appear to have a positive impact on user engagement, according to the study. Across all apps studied, the average number of daily sessions per user increased 34 percent among those that completed at least one rewarded ad.
Tapjoy had previously reported that engagement with rewarded advertising shows a high correlation with increase in retention rates. The company's May 2017 Maximum Impact Report on "The Impact of Rewarded Ads on
App Retention
" found that app users who engage with rewarded ads during their first week demonstrate a 30-day retention rate about four times greater than the average.
Read more:
https://home.tapjoy.com/lp/maximum-impact-report-a...
This guide titled, "100 Questions and Answers to help you land your Dream iOS Job" can help you through some further questions related to landing a job related to iOS. With 100 Questions and Answers categorized by seniority and with reviews from some of the top iOS engineers worldwide, this book will level up how you make interviews for your favorite platform.
Are you paying more taxes than you have to as a developer or freelancer? The IRS is certainly not going to tell you about a deduction you failed to take, and your accountant is not likely to take the time to ask you about every deduction you're entitled to. As former IRS Commissioner Mark Everson admitted, "If you don't claim it, you don't get it.
Get hands-on experience in performing simple to complex mobile forensics techniques Retrieve and analyze data stored not only on mobile devices but also through the cloud and other connected mediums A practical guide to leveraging the power of mobile forensics on popular mobile platforms with lots of tips, tricks, and caveats.
Write and run code every step of the way, using Android Studio to create apps that integrate with other apps, download and display pictures from the web, play sounds, and more. Each chapter and app has been designed and tested to provide the knowledge and experience you need to get started in Android development.