Tap to Print: Android App Challenge
Mobile printing company, Mopria, wants to reward developers for using their in-app mobile printing tool.
Posted Thursday, June 22, 2017 by Richard Harris, Executive Editor
---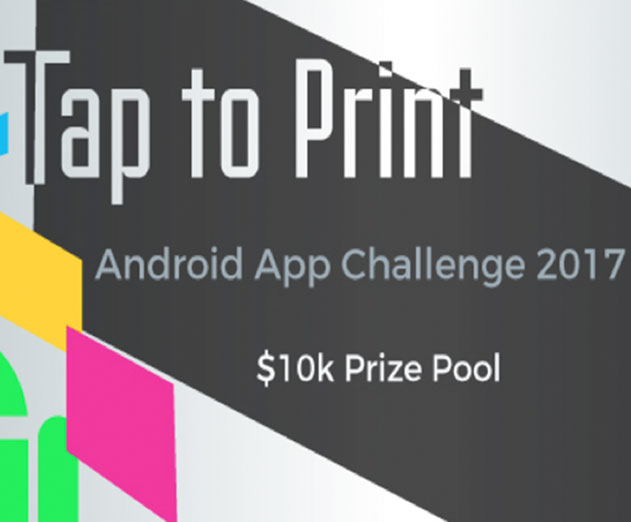 Add print to your app by July 12th for guaranteed prizes!

Android developers, want a reward for boosting your app(s)? Mopria is awarding devs who give their app the useful function of mobile printing.

The ability to print is a great tool for your app; it can increase your user retention, spike in-app purchases, and enhance your usability.

Take part in the Tap to Print Challenge and get a guaranteed prize for submitting!

The challenge is as simple as enabling the Android function - invoke the APIs that work best for your app, test out the print function, and voilá! You have a new in-app feature and a guaranteed $50 gift card within hours.

Submit the link to your app in the Google Play Store to claim your gift card. You'll also get a chance to be one of our grand prize winners: 10 submissions will each win a $500 Grand Prize.


Challenge

Take your pre-existing apps and add android's mobile print function, which can be accessed at the Android Dev Console Page. Then, submit your app's Google Play store link with directions on how to print from your app.

This can be done in less than a couple of hours, after which you will receive your gift card and a chance at one of ten $500 Grand Prizes. Winners will be selected at the end of the challenge in early August. Submit by July 12th to be considered!

- Add the print function 2. Test Your Printability 3. Submit and Win!


Prizes

At the end of the challenge, Mopria will choose five apps from each category, Business and Lifestyle.

Your submission will either fall under our 'Business' or 'Lifestyle' categories (if you can't decide on a category, we will decide based on your app).

10 cash prizes winners, $500 each! On top of cash prizes, gain exposure for your name and your app! Mopria will support the winners with a press release and communication to their alliance members, social media coverage, and feature Grand Prize winners on the Mopria Spotlight Wall.

Learn more about the challenge here. Register and submit to claim your prize!

Last Year's Winner: Squid Notes

"Our app lets students, professionals, and anyone else take notes electronically," said Andrew Hughes, Squid Notes developer. "But sometimes it's necessary to print notes, like a filled-out contract or marked-up essay. The Mopria App Challenge was a great opportunity for us to bring mobile print to our users so they can easily print their notes."
---