WiseEye IoT sensor gives your projects always-on eyeballs
Posted Tuesday, April 11, 2017 by RICHARD HARRIS, Executive Editor
---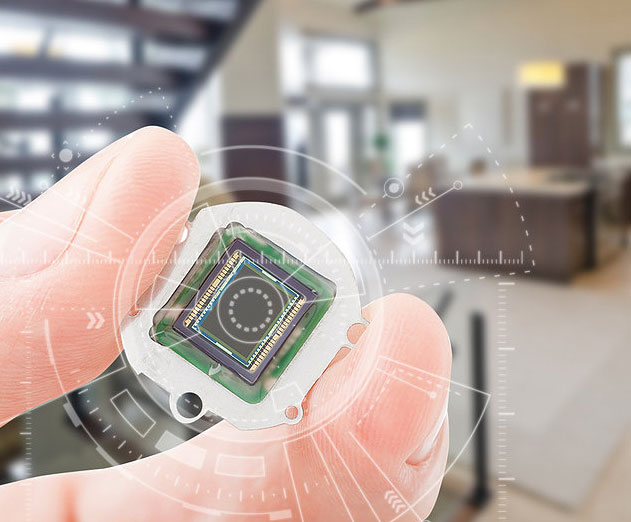 DSP Group is showing off the industry's first battery powered intelligent always-on visual sensor specifically designed to overcome the power and cost constraints of computer vision processing for residential security and smart buildings applications.
The WiseEye IoT sensor solution is purpose-built from the ground up with always-on, low power visual sensing in mind. Partnering with Himax's unique low power CMOS Imager Sensor, Emza's unique machine vision algorithms and DSP Group's ultra-low power always-on processor, the result is a commercially available battery operated module, capable of detecting, tracking, classifying and understanding the context of its environment in an extremely efficient manner using only a few mill watts of power and allowing years of battery life with a standard battery.
This disruptive sensor allows low-cost
IoT systems
to offer advanced always-on intelligence which can, among other things, detect, track and identify objects, people and animals. This intelligence is applied locally on the device, passing only relevant information up to the network. This approach is fundamental to reducing the communication needs and significantly reducing power as well as false positive detection rate.
Target applications include outdoor and indoor security, occupancy detection and people counting in smart buildings, home appliances, virtual assistants, connected home sensors and smart city infrastructure.
"Computer Vision based sensors enhance the intelligence and functionality of any device, and our WiseEye IoT solution aims at bringing these capabilities to the vast and largely untapped IoT space," said Yoram Zylberberg, CEO of Emza Visual Sense. "In DSP Group we found a leading expert in low power and high volume always on processors, and the ideal partner to realize the industry's first commercially available always-on intelligent visual sensor."
---