A real-time, open source commerce platform launched by Reaction Commerce
Open Source e-commerce platform Reaction Commerce is now generally available.
Posted Tuesday, March 21, 2017 by Richard Harris, Executive Editor
---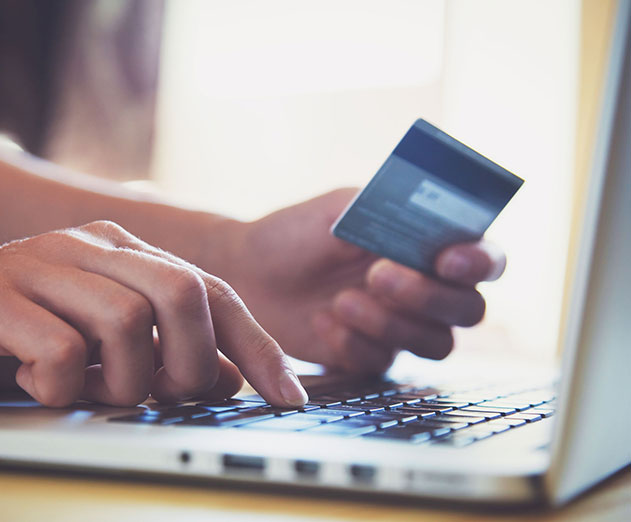 Reaction Commerce has announced the general availability (GA) release of its breakthrough, real-time and completely open source commerce platform, designed to build, run and scale modern digital stores.

Offering the simplicity that businesses expect, along with the reliability, customization and scalability that larger retailers and brands require, Reaction Commerce enables designers, developers and entrepreneurs to create transformative ecommerce experiences.

"Ecommerce technology is still in the first inning and has a long way to go - we know because our team has spent decades building shops on platforms that we outgrew or broke all together," said Sara Hicks, co-founder and CEO of Reaction Commerce. "We've spent the past few years honing Reaction Commerce and turning it into a platform that both evolves with the industry and inspires further change. After more than 14,000 signups for our alpha and beta versions, we're excited to share our much anticipated general availability release with the world."

Many commerce platforms were introduced before the first iPhone launched, and since that time, the ways that consumers shop and the technologies that developers use to build have dramatically changed. Retailers have struggled with legacy systems that are not able to keep up with the pace of technological evolution and, in fact, more than 70 percent say that they are looking to switch ecommerce platforms in the next two years.

Gartner estimates that the digital commerce platform market will continue to grow, with a forecast compound annual growth rate of over 15 percent from 2015 through 2020, which includes revenue from SaaS, licenses and maintenance, according to Gartner's May 2016 "The Gartner Digital Commerce Vendor Guide, 2016" report. At the same time, there's a dearth of developer talent willing or available to build for these outdated systems, increasing staffing costs and slowing growth. More than 50 percent of retailers identify developing and managing digital talent as a top-five business challenge.

"We evaluated all of the current market-leading platforms as we planned a huge migration from our legacy web stack to a new, open source platform. After the initial meeting with Reaction Commerce, seeing their JavaScript stack and discussing their vision of the future for commerce, we knew that we had to start fresh with Reaction," said Anthony Hoang, CIO of Evereve. "No one else is operating at the same cadence as Reaction Commerce. We know their platform will be able to support our product roadmap for years to come and help deliver the phenomenal customer experience we're seeking."

Reaction Commerce is fast, scalable and the only platform that is real-time reactive. This means that it is the only platform with the ability to see all shop changes in real time on all browsers or native apps, without page reloads or app updates.


Features include:

Catalog and variant management
Drag-and-drop merchandising
Inline editing
Order processing
Payments
Shipping
Taxes
Discounts
Mobile-ready themes
Integrated analytics
A growing gallery of integrated third-party applications for launching an online shop or marketplace.

In addition, unlike legacy platforms built on old code and closed platforms, Reaction uses modern, leading frameworks and technologies, including JavaScript (the world's most commonly used programming language), Node.js, npm, React, HTML, CSS and MongoDB. This attracts a talent pool of developers equipped with the skills necessary to build on the platform, making it easier for ecommerce agencies and retailers to keep staff and evolve as technology evolves.

"When we founded Reaction Commerce, we knew where technology was heading and that nothing on the market was ready to address the challenges facing retail," said Aaron Singmaster-Judd, co-founder and CTO of Reaction Commerce. "All of the trends, both from a customer experience and development perspective, were pointing to the need for a platform that was real-time reactive, JavaScript-based and built on open source technology. We've architected Reaction Commerce with that in mind and the general availability release of our platform is the culmination of that vision."


The Reaction Commerce Community

Reaction Commerce is a large open source JavaScript commerce platform on GitHub, a popular software development platform. The community comprises over 3,400 members from around the world. Hundreds of developers have contributed to the Reaction source code, which undergoes a test-driven, rigorous and robust approvals process. Reaction offers a Development Partner Program to attract and reward ecommerce developers and agencies, and has received over 700 inquiries to date. Members of the Development Partner Program have access to the Reaction core development team, marketing materials to help educate clients, a partner newsletter and blog, platform data and analytics, and a listing in its partner directory.


Pricing and Availability

The Reaction Commerce open source codebase is available for free to download at here

Reaction also provides a managed, cloud-based platform-as-a-service (PaaS), which reduces the DevOps difficulties and time associated with scaling and deploying commerce applications. The managed platform starts at $2,500 per month and comes with virtual private clusters, containerized cloud hosting, multiple staging environments, SSL and domains, direct support, and one-step deployment.

READ MORE: https://reactioncommerce.com...


---