Lucktastic helps Hooked On Phonics with user engagement
Lucktastic has real winners and keeps users engaged. So Hooked on Phonics asked them to help get users for their new app.
Posted Tuesday, March 07, 2017 by Michael Haynes, Associate Editor
---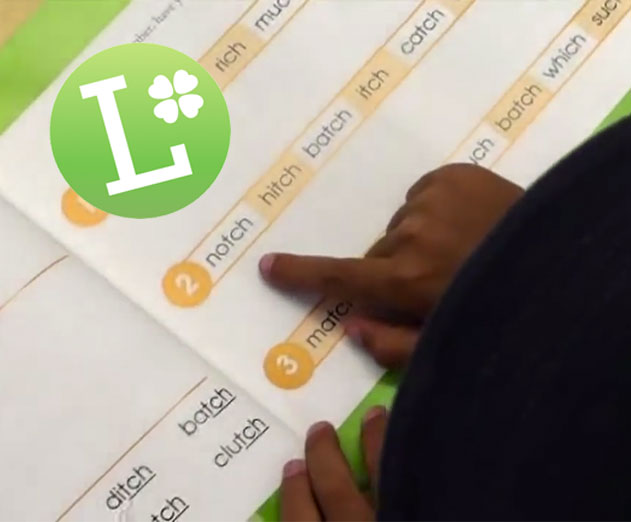 Hooked on Phonics believes that reading is the gateway to all learning and they focus on nurturing that thirst for knowledge with products that are fun, effective, and easy to use. That's why they've brought together a dedicated team of parents, leading educators, interactive designers, writers, and artists. Through collaboration, research, and testing, they continually develop innovative products and systems that teach children not only to learn, but also to love learning.

A few months ago, Austin Field, Director of User Acquisition, started marketing the new Hooked on Phonics Android app. Having heard about Lucktastic's highly engaged audience and targeting capabilities he turned to the team to help drive user acquisition and installs.

Lucktastic is a pure play, free app and entertainment destination that is reimagining discovery winning experiences and rewards. The company was recently ranked by Singular as one of the top 20 publishers to advertise with by return on investment.

The app consistently reaches 12MM unique US-consumers each month with fans that play on an average of 3.8 days per week. Lucktastic also helps to drive more than 60MM engagement moments for gaming apps, brands and e-commerce players primarily through native video.


The Need

Austin was in search of quality traffic sources that would be willing to test out the free trial and then sign up for a monthly subscription. "For us, trial to conversion is very high and well above the industry average," said Austin. "If we can get people into the door to test out the app, they will more than likely become paying customers."

Austin turned to Lucktastic to take advantage of the company's unique data sets and ad units. Video is one of the hero formats on the app and native to the game experience. Players must watch video before they gain access to one of the Lucktastic mini games. Lucktastic also harnesses first party data (e.g., gender, age, psychographics, etc.) to deliver the right video to the right audience, which in this case consisted of "tech savvy moms". This level of first party data targeting helps to generate high video completion rates in the 80%+ range.


The Results

Hooked on Phonics is always looking for savvy moms whose children are just learning to read, or need some extra help outside of school. Working together with the team from Lucktastic they were able to identify the key target customer and develop video and display creative to really help tell the story. Austin gravitated to video, because he felt it would help to showcase how expansive and effective the learning tools can be. He also felt that video assets would help to evolve the overall brand perception. The Hooked on Phonics of 30 years ago is much different from today and video along with the app really helps to lend credibility to the product.

The campaign has resulted in 2X more free trials and installs than traditional ad networks and organic search. With the success of the current campaign Hooked on Phonics is working directly with the app company to further scale the campaign for broader reach.

"In the app market, everyone is driving users to an app install and while this is an important metric, focusing on a higher LTV per user is also significant," said Vincent Meyer, CRO of Lucktastic. "We have created a platform that ensures that our users are getting the right ad at the right time as well as call-to-actions that drive toward key performance metrics beyond the install to maximize ROI. This is what we have been able to accomplish with the team from Hooked On Phonics, in a unique way and with creative that delivers on their core objectives."

---