Samsung expands ARTIK (IoT) platform
Posted Thursday, October 27, 2016 by Richard Harris, Executive Editor
---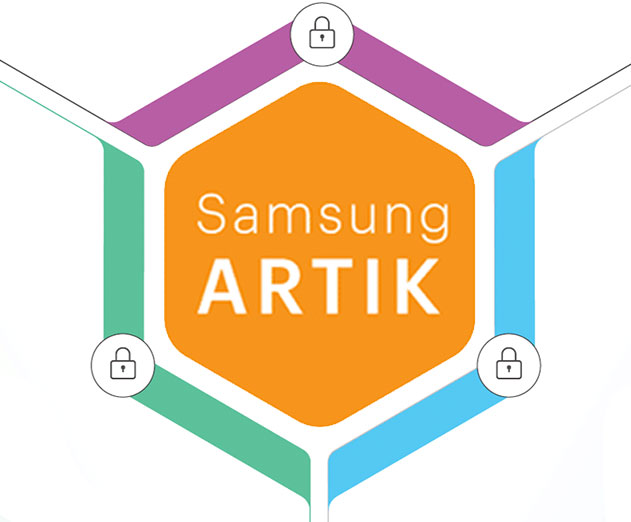 Samsung Electronics has introduced its expanded SAMSUNG ARTIK Smart Internet of Things (IoT) platform featuring two new module families, ARTIK 0 and ARTIK 7, new device management capabilities in SAMSUNG ARTIK Cloud and an expanded partner ecosystem. The result is a complete IoT development solution to help companies take their IoT projects from concept to reality in record time.

According to a recent research study by 451 Group, 65 percent of enterprises are using the Internet of Things (IoT) to optimize their services and product offerings. With the SAMSUNG ARTIK platform, many of these enterprises now can build IoT solutions to further transform their businesses and enter new markets.

Businesses struggle to build IoT solutions in-house. They have to grapple with the tasks of building a scalable infrastructure, adding new expertise and managing cumbersome integrations. The SAMSUNG ARTIK Smart IoT end-to-end platform provides companies with all the upfront IoT hardware and software they need, so they can focus on developing disruptive IoT products quickly and simply.

Internal groups at Samsung are leveraging the SAMSUNG ARTIK platform to build fresh new IoT solutions of their own. For example, Samsung's Consumer Electronics division has leveraged the SAMSUNG ARTIK platform to create an IoT smart air purifier. "The SAMSUNG ARTIK platform allowed us to cost-effectively build prototypes of our new solution and quickly get it to market," said Youngsoo Do, Senior Vice President of Digital Control Group, Samsung Electronics. "With the SAMSUNG ARTIK platform, we also have the ability to connect intelligently to other smart devices, as well as to the cloud, which enables new use cases."


An End-to-End IoT Solution

The SAMSUNG ARTIK platform unifies hardware, software, cloud, security and partner ecosystems in a single offering so that enterprises can reduce the time, cost and risk typically associated with the delivery of complex IoT solutions. Unlike other IoT platforms, the SAMSUNG ARTIK Smart IoT platform makes it easy to build IoT products and services by addressing the complexity of IoT with easy-to-use, open and enterprise-grade APIs, SDKs and tools.


Key additions to the new Samsung ARTIK platform include:

- ARTIK 0 family: The ARTIK 0 family of modules enables low-power, lightweight devices targeted at end-devices including HVAC, lighting, industrial sensors, personal health monitoring and more. The modules are built on ARM Cortex-M microcontrollers and support low-power wireless standards, such as ZigBee, Thread, or Bluetooth Smart. They save customers time and money by providing a complete connectivity solution, including networking stacks, radio frequency (RF) components and pre-certification for regulatory approval.

- ARTIK 7 family: The ARTIK 7 family of modules is intended for high-end gateways and multimedia applications. With an 8-core 64-bit Cortex A-53 processor, the modules work well as gateways and also allows customers to run local analytics, which enables offloading of cloud computing locally to boost latency and responsiveness. The ARTIK 7 module provides a wide array of connectivity with built-in Wi-Fi, Bluetooth, ZigBee, Thread and GbE MAC. Pre-installed Linux speeds time to revenue by providing a powerful OS supported by an extensive developer community. The ARTIK 7 module is RF pre-certified and features enterprise-class security.

- Device management: the new ARTIK modules are designed to work out of the box with SAMSUNG ARTIK Cloud, an open data-exchange platform that connects devices, applications and other clouds, enabling the Interoperability of Things. Device manufacturers can now monitor and manage their fleet of deployed devices, both edge nodes and gateways, using SAMSUNG ARTIK Cloud. They can uniquely identify each device, monitor its connectivity status, manage properties, such as firmware version and battery levels, and remotely execute functions on the device, including reboot, factory reset, firmware update, and reset error code.






READ MORE: http://news.samsung.com/us/2016/10/25/samsung-arti...


---