Admob changes minimum refresh rate
Posted Wednesday, December 12, 2012 by Richard Harris, Executive Editor
---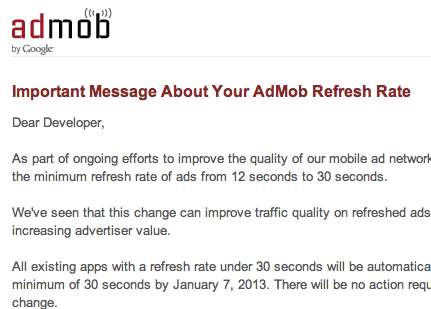 Google's mobile ad network AdMob has sent a letter to all developers using the service notifying them that ad refresh times will be increased to a minimum of 30 seconds. This is up from the old minimum of 12 seconds which put more ads more quickly in front of mobile users.

They say

that this change can improve traffic quality on refreshed ads by 26%, thus increasing advertiser value.


READ MORE: http://www.google.com/ads/admob/...


---