Cloud Services
Understanding cloudnative
Tuesday, October 15, 2019
18,743
Mark Palmer from TIBCO talks about understanding cloud-native, and their analytics solutions going to Snowflake's cloud data warehousing platform.
IT has changed dramatically and the server administrator that used to stage, monitor, support, and maintain physical servers has changed too. It's a different day for software, and cloud-native adoption is growing at a fast pace. We recently caught up with Mark Palmer, senior vice president, and general manager, data and analytics for TIBCO, about their analytics solutions going to Snowflake's cloud data warehousing platform – along with other cloud-native topics so database administrators and technologies can easily understand the benefits.
Let's define cloud-native, what is the history of cloud-native?
Palmer: The first wave of cloud applications was cloud-ready, an evolutionary step away from on-premise. Cloud-ready apps are deployed in the cloud but don't take advantage of all the benefits of the cloud infrastructure. I think of cloud-ready applications like Fred Flintstone's car; it had a roof, a seat, and a steering wheel, but the most important part—the engine—was provided by his own two feet.
Cloud-native apps fully utilize the benefits of the cloud engine: automation, elasticity, global distribution. They leverage microservices, containers and native management tools. Fred no longer has to wear out his feet.
Understanding cloud-native; what have most people missed that they should know?
Palmer: The "elephant in the room" of cloud-native is data. It's relatively easy to deploy an application in the cloud; it's relatively hard to get the data needed to power those apps into the cloud with it.
That is, on-premise systems often store their data in a database like MySQL, SQL Server or Oracle. In the cloud, Redshift, Azure Data Lake and Google Big Query are prevalent cloud-native options.
But the problem is, you don't just change databases on a whim, and the choice of technology has wide-ranging implications, including security, cost, performance, vendor lock-in, and more.
DataOps is a growing field to help rethink how you manage the data consumed by those apps, where it lives, and how it moves.
How does cloud-native compare to running a physical data center?
Palmer: When done right, cloud-native provides several benefits over physical datacenters. The most obvious is cost: the big public cloud providers like Microsoft, Amazon, and Google all have cost efficiencies due to their overwhelming scale and global reach.
Business agility, to me, is the biggest benefit of the cloud: the ability to deploy more functionality, faster. But increased agility also creates a need for cultural change in many companies used to thinking about Big Bang, big-ticket software system rollouts.
A new, transformative benefit of the cloud is edge computing. For example, connected vehicles provide intelligence as they move; without a global cloud computing fabric, applications can only make local decisions, on the device. But a connected car is like a rolling computer, and global, elastic cloud computing makes new applications possible that understand the network effect of those vehicles, the state of physical infrastructure like bridges, and the potential impact of weather and congestion. The implications of this model are profound: devices, infrastructure, drones, security systems—these assets, when connected to a cloud computing fabric, afford new opportunities for smart computing.
Why is cloud adoption growing?
Palmer: It's true—according to Gartner, worldwide public cloud service revenue is predicted to reach $250 billion next year, and more than a third of organizations see cloud investments as a top-three investing priority. We've reached the tipping point.
Early on, many companies were wary of how much control they would give up by putting data in the cloud. This is particularly true of highly sensitive industries such as financial services.
However, cloud technology has reached a tipping point. For most applications, cloud technology addresses the most common concerns of security, reliability, and privacy. At the same time, the benefits: cost, flexibility, burst ability, ease of management, agility—have started to overcome many of the security and regulatory concerns.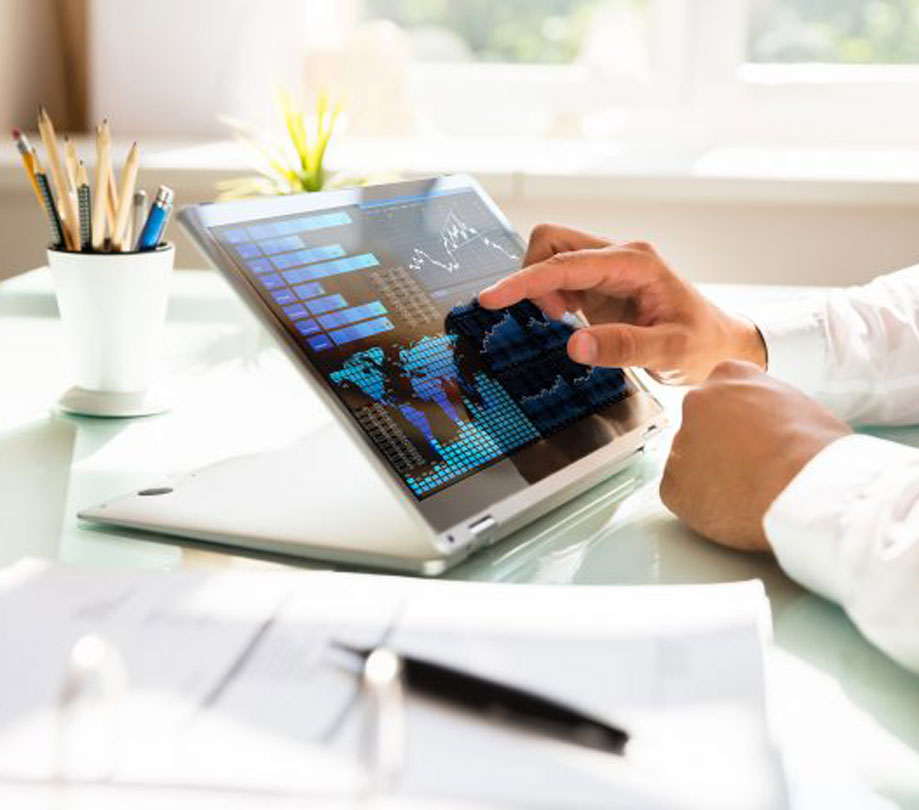 What are the skills network administrators likely lack when they move their operations to the cloud?
Palmer: The most obvious new skill needed is knowledge of new cloud-native tools. The rate of technology change is dramatic—each week there's a new tool to learn that might make the last cool tool obsolete. So the pace of change of trolling is a big obstacle for cloud and DevOps groups.
But the bigger issue is that cloud-native requires cultural change. That is, many organizations are built around the Big Bang Theory of technology: releases are planned months or years in advance; progress is slow; expectations are measured and precise.
Done well, the agility achieved by the cloud can lead to innovation, experimentation, and learning. Done poorly, it can lead to chaos, instability, and risk. Cloud operations teams must manage the process of cultural transformation to help understand how agile deployment works, and how it can be done safely.
What complications or benefits has TIBCO found going to cloud-native?
Palmer: The biggest complication of going cloud-native is the rate of change in cloud-native tooling. For example, five years ago, the most common request for connectivity in TIBCO Spotfire, our enterprise-class analytics platform, was for MySQL and Oracle; today, Google Big Query, Amazon Redshift, Azure Data Lake, and IoT protocols like Kafka and OPC UA top the list. Docker was hot, now it's Kubernetes.
Even the popularity of each cloud provider turns on a dime. One of our OEM partners spent a year building their analytics applications on Google. Then, one week before they released the product, they announced new support for Azure. So it's still the Wild West out there.
The benefits to TIBCO are the same benefits our customers gain: agility, time to market, burst ability and global scale.
How is cloud-native going to affect global business?
Palmer: The cloud dramatically reduces the time it takes to deploy applications, globally. Recently, a TIBCO customer signed up a new partner in China and was able to deploy their analytics solution that had previously been deployed on AWS on Alibaba instead to satisfy the customer's preference. They deployed in under a month. If they had been forced to build their own datacenter in China, that opportunity might have been lost.
But while the instant global reach of the cloud opens doors, it opens them for everyone; hyper-competition results. For companies stuck in the Big Bang culture of the past, the pace of innovation can be daunting. The companies that embrace and adapt to this pace can quickly emerge as a winner; those that don't adapt will perish.
About Mark Palmer
Senior Vice President and General Manager of Analytics at TIBCO, Mark Palmer holds nearly three decades of experience working in the financial technology industry, creating innovative technology, taking products to market, and building companies. He has extensive expertise in algorithmic trading applications and automated trading architecture development and is actively using his skills to help TIBCO create a next-generation "Digital Business" software infrastructure and analytics platform.
Mark has spoken at numerous industry events and is frequently quoted in leading publications, including the Wall Street Journal, TIME Magazine, The Financial Times and CNBC. Prior to joining TIBCO, he served as CEO of StreamBase, which was honored by the World Economic Forum with one of the most prestigious awards in technology innovation: Technology Pioneers. From 2010 through 2013, Institutional Investor consecutively named Mark as one of the "Top Executives and Innovators in Financial Technology." In 2005, he won an InfoWorld "Innovator of the Year" award and was named to the InfoWorld Media Group's Innovators Hall of Fame for his achievement in event processing and event data management.
---
Become a subscriber of App Developer Magazine for just $5.99 a month and take advantage of all these perks.
MEMBERS GET ACCESS TO
- Exclusive content from leaders in the industry

- Q&A articles from industry leaders

- Tips and tricks from the most successful developers weekly

- Monthly issues, including all 90+ back-issues since 2012

- Event discounts and early-bird signups

- Gain insight from top achievers in the app store

- Learn what tools to use, what SDK's to use, and more



Subscribe here