real time
real time news search results
Developer news items we found relating to real time
75 results
---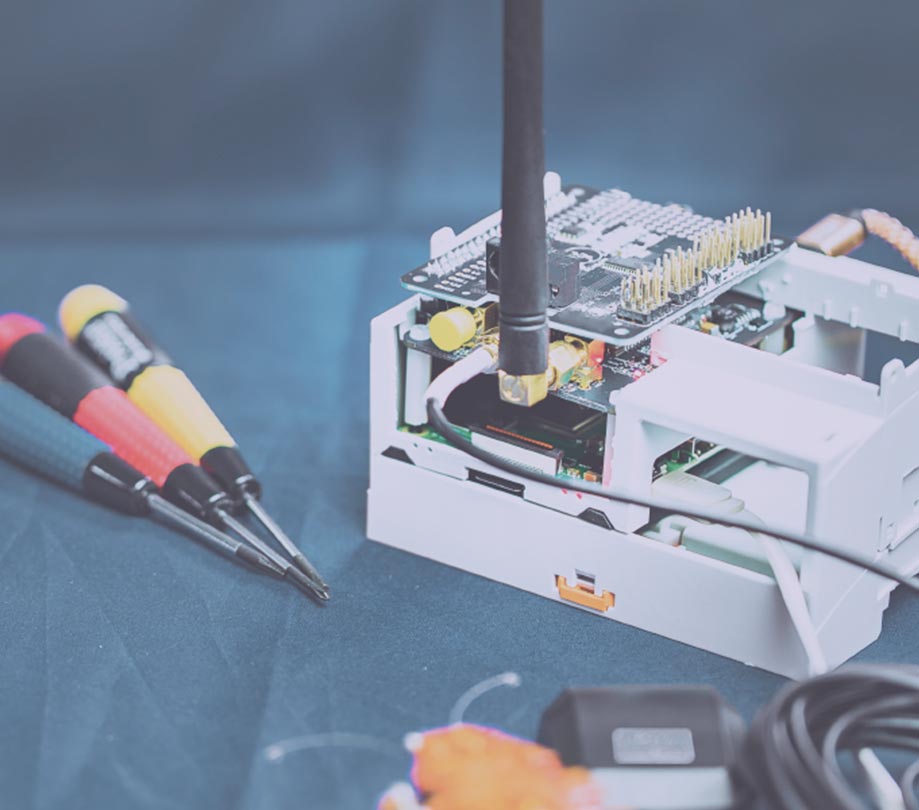 Geo-data analysis and storage optimization enhanced by HarperDB

Wednesday, July 18, 2018 by Christian Hargrave



HarperDB has new features that allow real-time geo-analysis, storage optimization for edge devices and the ability to run massive data analysis. As a result, they say companies tackling complex IoT projects can achieve a more intelligent edge without incurring further storage or hardware costs. HarperDB features include: Geographical Data Analysis: HarperDB'...
---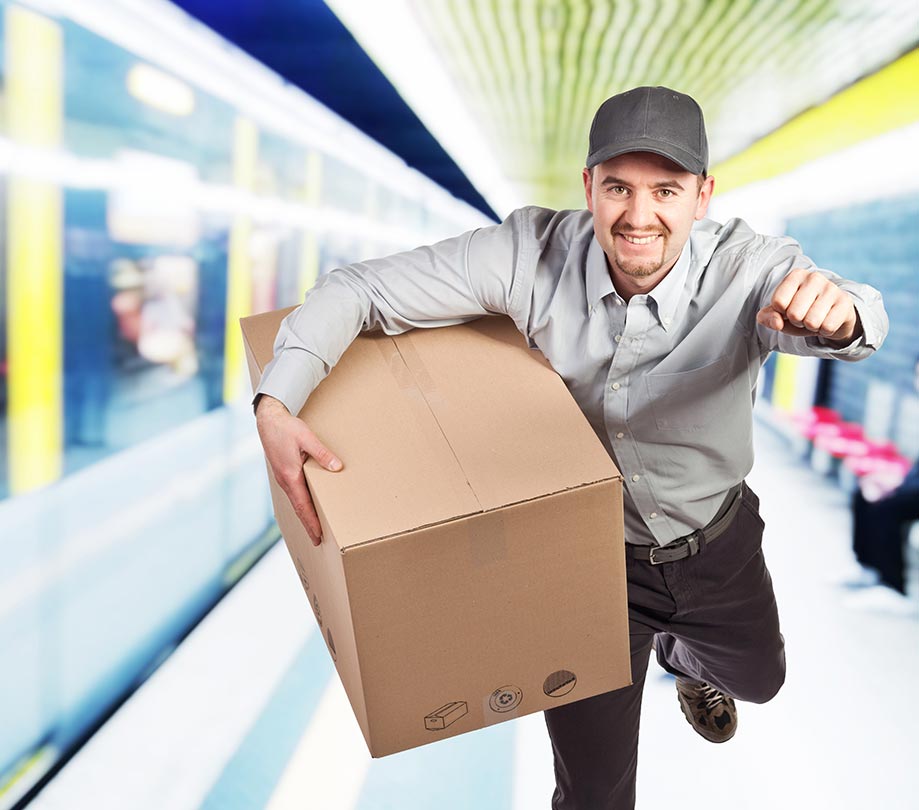 Flagging your new app features with more visibility

Tuesday, July 17, 2018 by Christian Hargrave



In an effort to stop "feature creeping" from new features inside mobile apps and software, Rollout.io has released the preview of Rollout Visibility - a major addition to Rollout.io platform which aims to give organizations real time access to the status of feature deployment to allow smarter business and technical decisions ...
---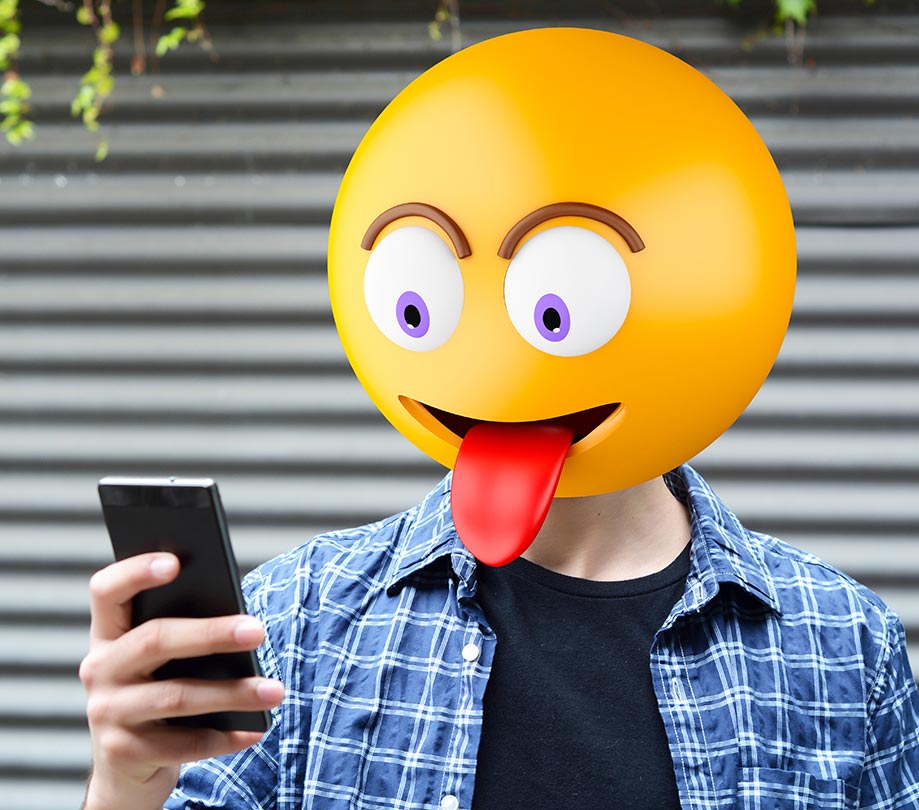 Emojis inside app push alerts significantly influence engagement says Leanplum

Tuesday, July 17, 2018 by Richard Harris



Leanplum has announced a new Mobile Marketing Trends report, Unlocking Engagement & Growth With Emojis, that confirms the effectiveness of emoji usage in push notifications and emails. The data verifies that emojis are significantly more likely to influence mobile engagement and aid retention."We used Leanplum to test the effectiveness of emojis in push notification...
---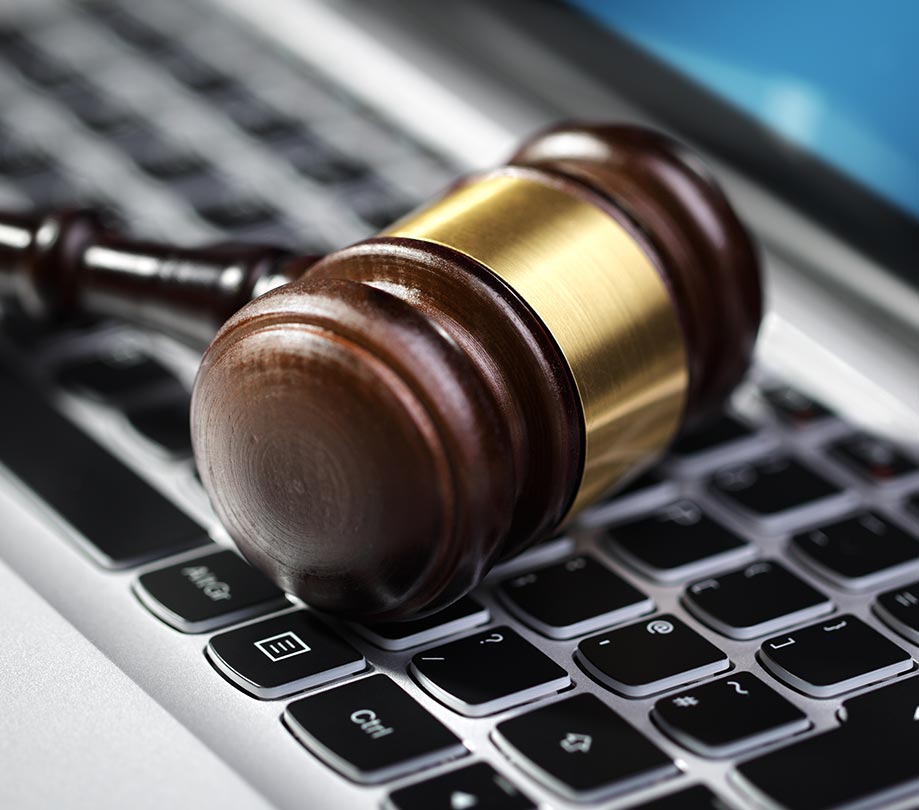 Parallel ad bidding solution launches by PubNative

Friday, July 13, 2018 by Richard Harris



PubNative announced the launch of HyBid, a solution that gives app developers more control over ad decisioning to allow multiple buyers to compete simultaneously in a unified auction, helping maximize revenue. By leveraging server-side exchange bidding and in-app pre-bidding technologies, publishers can now segment valuable impressions to the most competitive buyers and...
---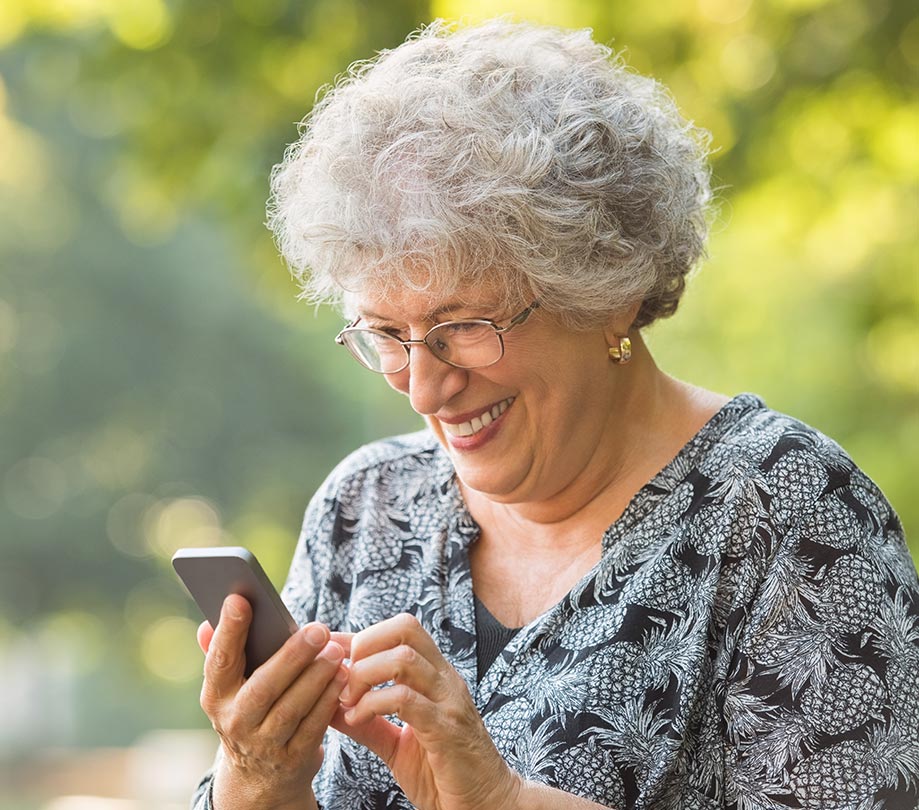 Mobile app design tips for all generations

Thursday, July 12, 2018 by Janani Vasudev



The way we use technology to communicate varies drastically based on age, perhaps most conspicuously within family circles. Communication between a brother and sister, or another generational peer, is typically a much more fluid experience than with a parent, grandparent or distant relative. While younger generations have commonly adopted social media platforms to stay ...
---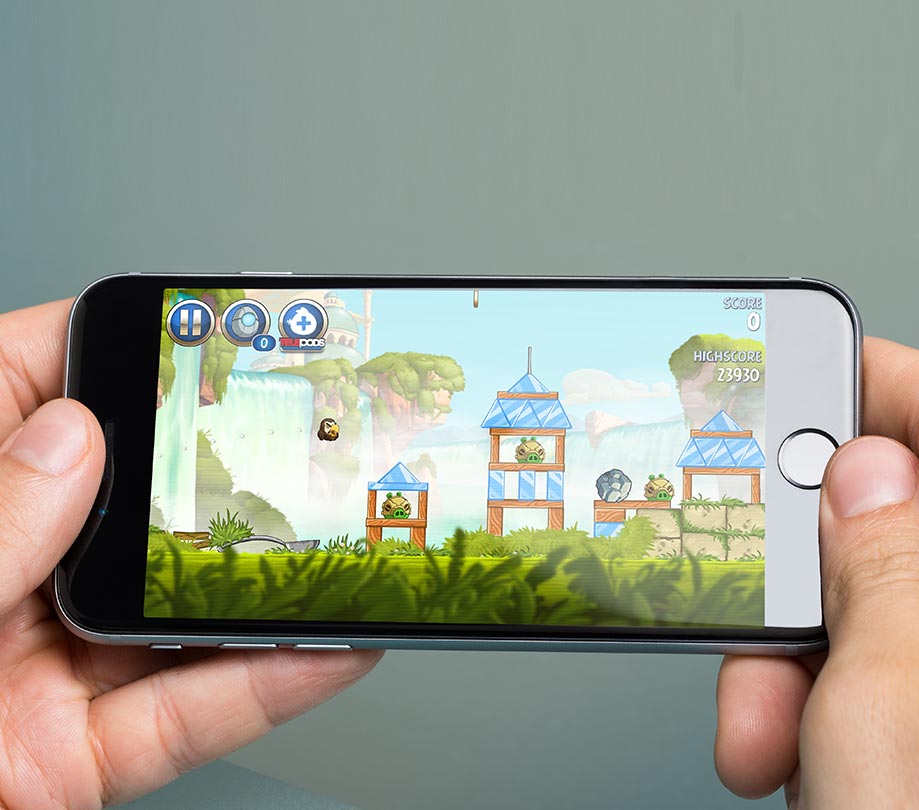 Mobile gaming and header bidding

Wednesday, July 11, 2018 by David Pokress



When ad mediation first began - as a direct solution to the problem of too many demand sources / SDKs – one of the promises it delivered for publishers was a way to manage how to allocate their ad inventory among various mobile ad networks. This was key because it gave them the ability to maximize yield by working with multiple ad networks, prioritizing network...
---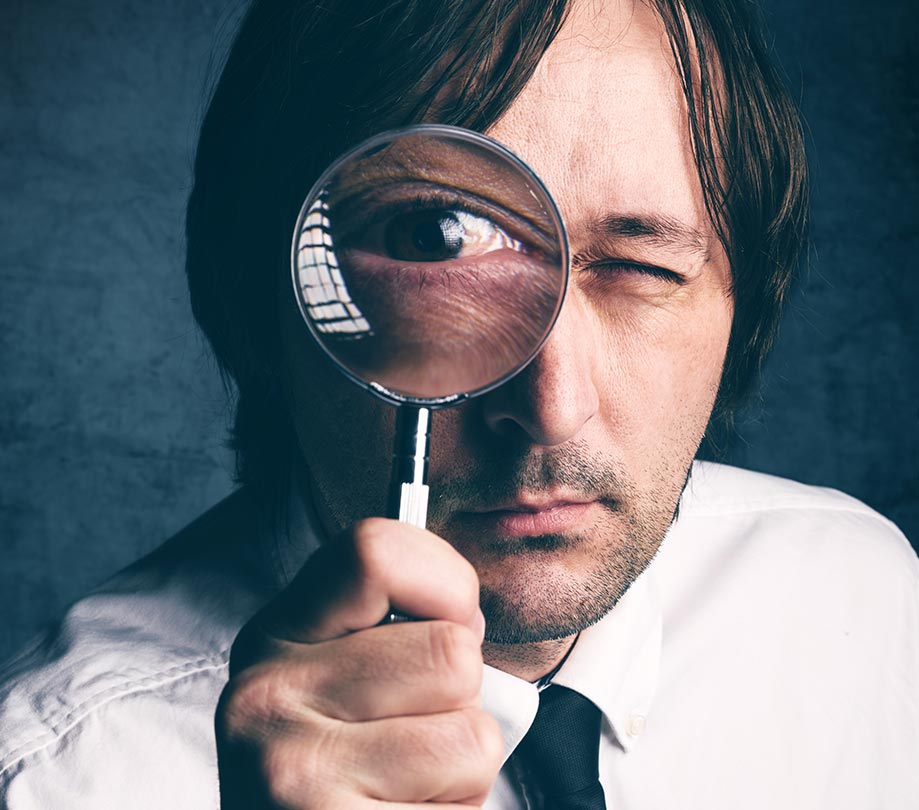 AIOps platform by FixStream available on Oracle Cloud Marketplace

Tuesday, July 10, 2018 by Christian Hargrave



FixStream announced that its AIOps platform is now available in the Oracle Cloud Marketplace offering added value to Oracle Cloud application customers. The FixStream AIOps Platform offers a visual Artificial Intelligence platform to predict business issues across hybrid IT by providing correlation, machine learning, and visualization for an Oracle environment deployed ...
---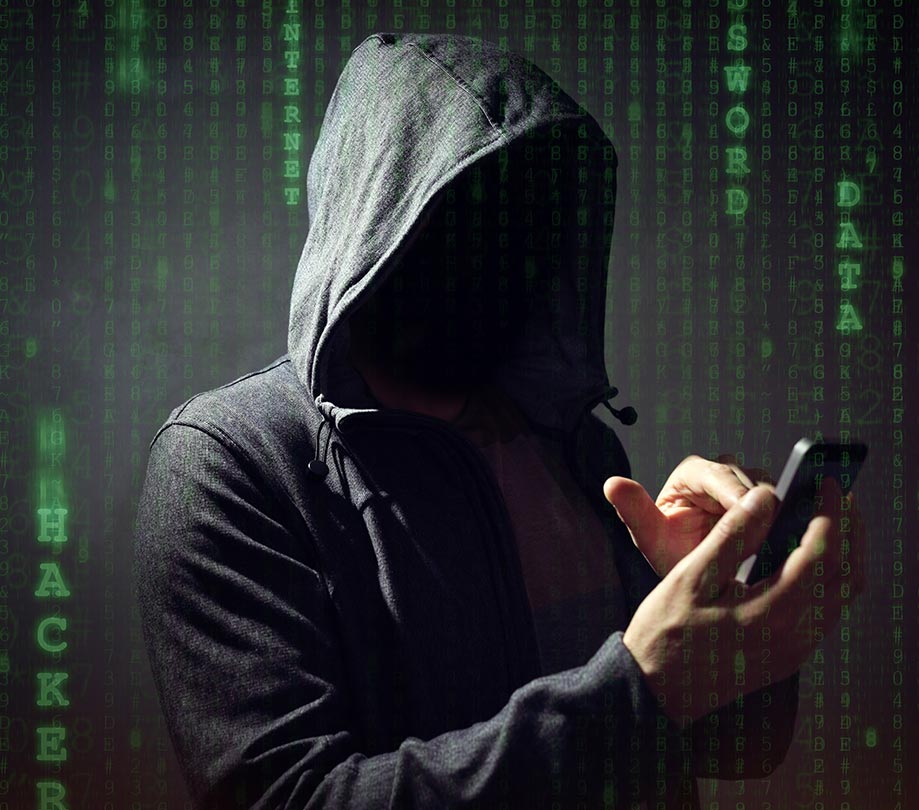 Avoid mobile cybersecurity threats by checking the source

Thursday, July 5, 2018 by Sam Bakken



Earlier this month IT news organizations around the globe reported that Epic Games' popular Fortnite game was being counterfeited and malicious actors were, in fact, lacing the imposter apps with malware. We're only human, and people unwittingly let their guard down in anticipation of something they're passionate about, or when they think they might b...
---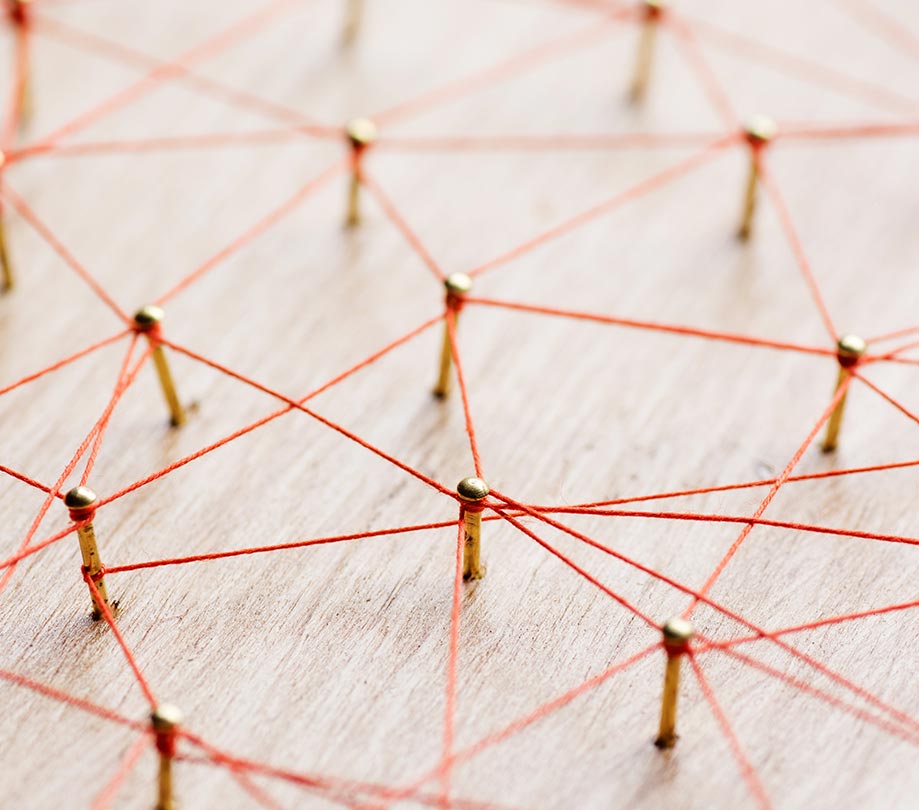 Working remote at faster speeds with Accelion

Monday, July 2, 2018 by Christian Hargrave



Penguin Computing announced the availability of the Accelion managed data access platform, a complete managed file transfer and remote access solution that gives global, cross-functional teams the ability to work with vast amounts of geographically dispersed data and do so with greater speed, security, and reliability. Penguin Computing customers now have the ability...
---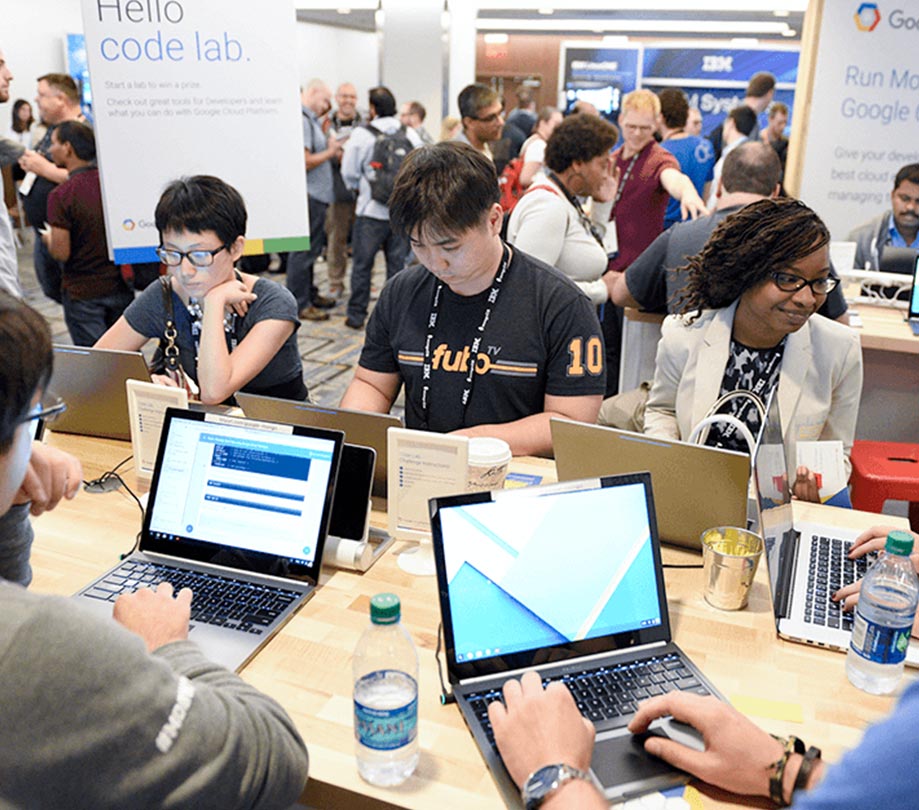 MongoDB World 2018 and everything you need to know

Monday, July 2, 2018 by Richard Harris



At MongoDB World 2018, MongoDB made several major product announcements that the company says is "expanding on their presence in the database market." Nearly every company is focused on using software for a competitive advantage. The company says that with their latest enhancements database platform, "it enables a competitive advantage for thousands of cu...
---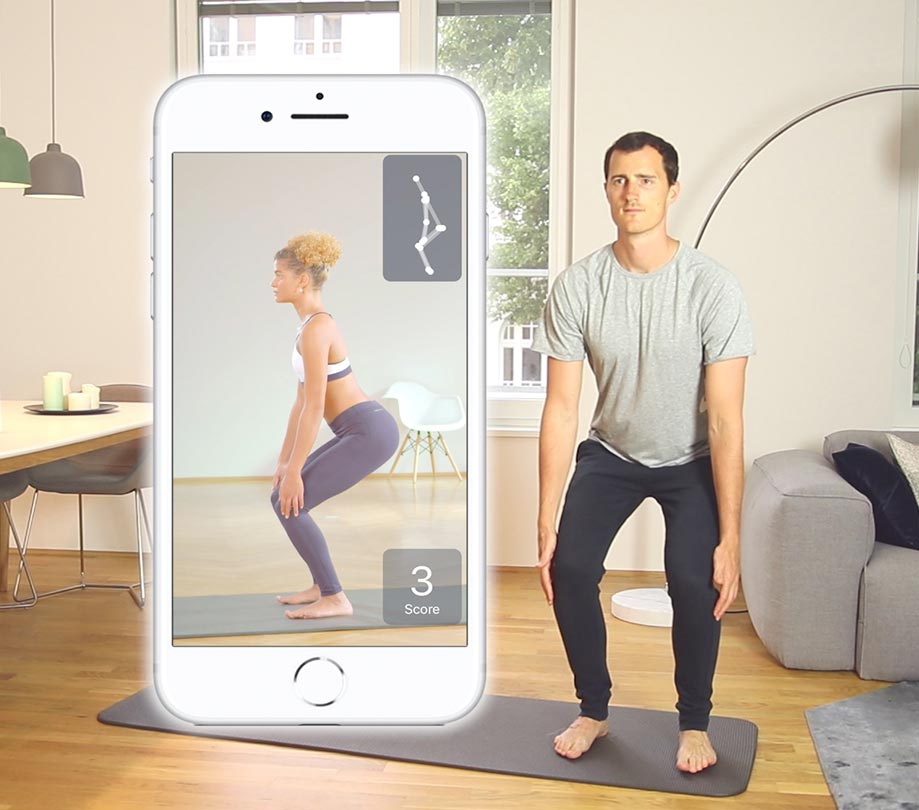 AI-powered fitness app helps users perfect their squats

Tuesday, June 26, 2018 by Richard Harris



A new fitness app has launched which uses AI-powered motion tracking technology, without the need for additional hardware, to transform your iPhone into a virtual personal trainer who offers real-time feedback and helps you achieve the perfect squat. Free to download, the Perfect Squat Challenge app has been developed by digital therapy company Kaia Health in conjunctio...
---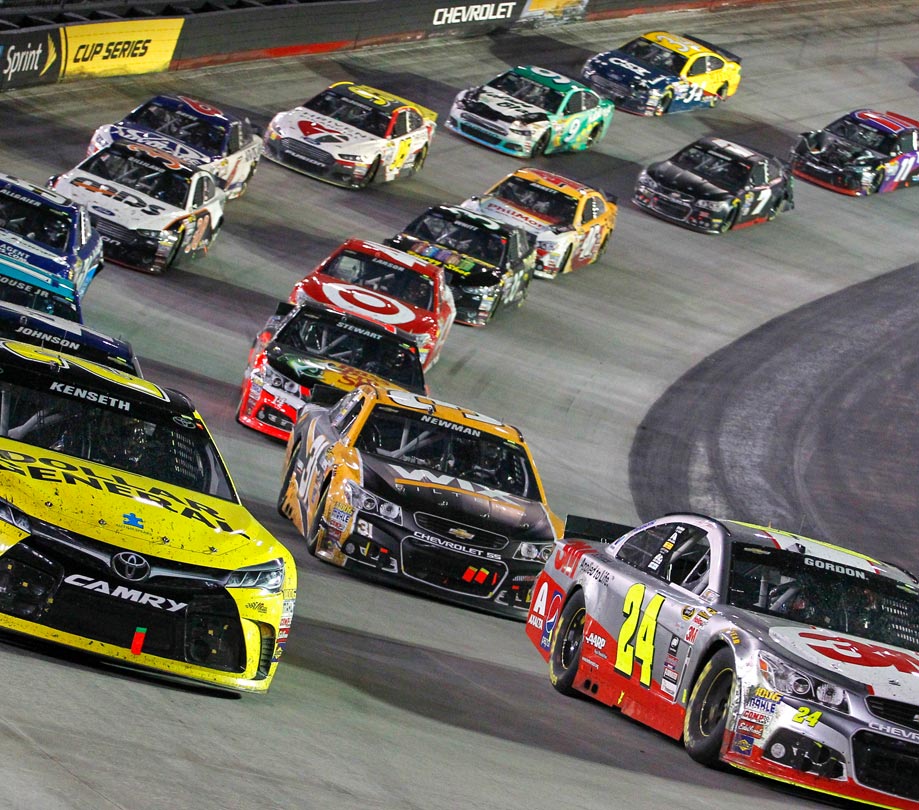 NASCAR Hall of Fame getting updates thanks to Crossfield Digital

Tuesday, June 26, 2018 by Richard Harris



Crossfield Digital is enhancing visitor experiences at the NASCAR Hall of Fame and Formula 1 Grand Prix races with new technology recently introduced at each venue. Both use a mix of portable devices and proprietary software to create a more immersive and interactive fan experience. At the NASCAR Hall of Fame, visitors utilize the LEGEND portable device provide...
---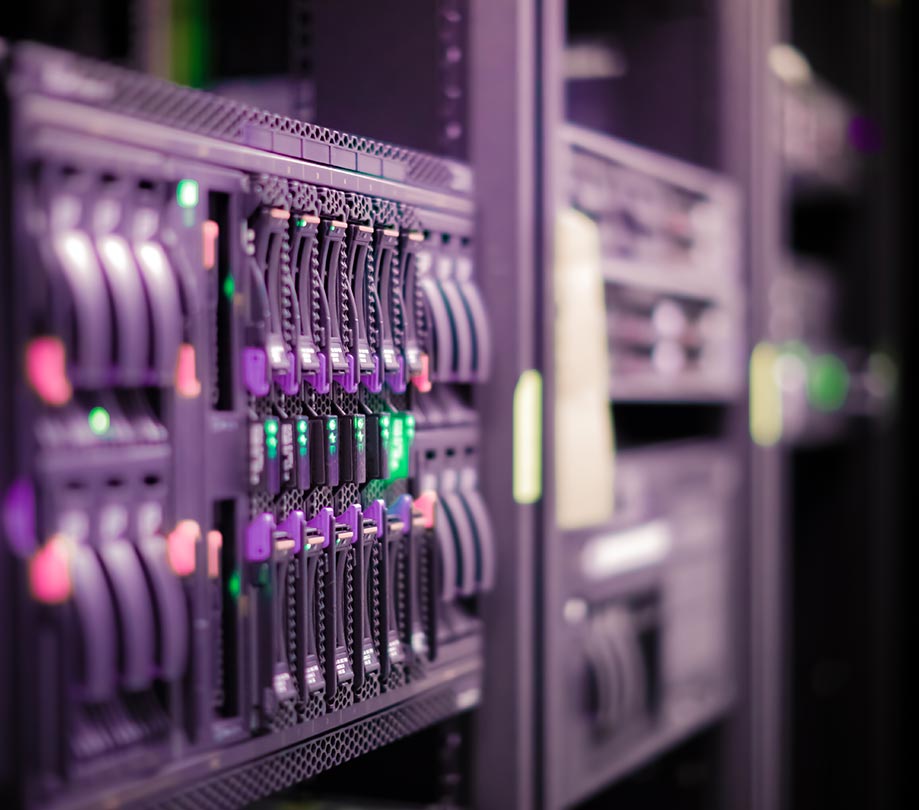 The role of the mainframe in digital transformation

Friday, June 22, 2018 by Subodh Singh



Today's economy centers around the idea of technologies being connected, the enabler of what many are calling digital transformation. With larger enterprises still relying on mainframes to serve as the foundation of their technology stack, many question how to power leading-edge processes that enable real-time customer experiences and great efficiencies, using wha...
---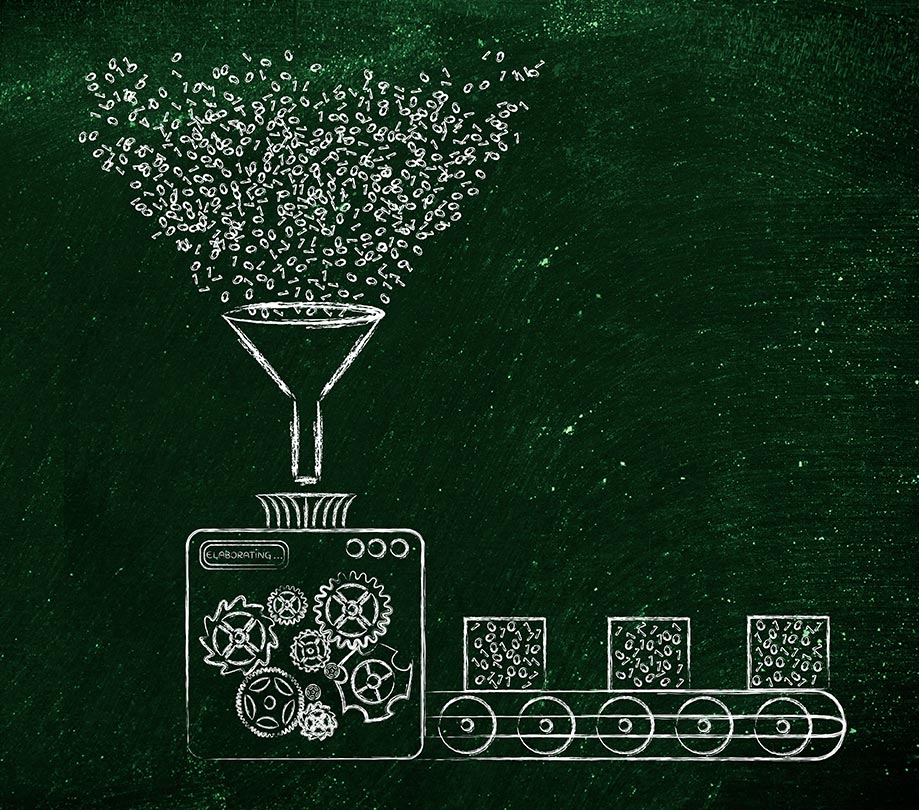 Machine data and SQL database release from Crate.io

Thursday, June 21, 2018 by Richard Harris



Crate.io announced $11 million in series A funding, along with the commercially-available Crate Machine Data Platform and version 3.0 of the open source CrateDB. The new funding was led by Zetta Venture Partners and Deutsche Invest Equity with participation from Mike Chalfen, Momenta Partners and Charlie Songhurst. Existing investors Draper Esprit, Vito Ventures and Sol...
---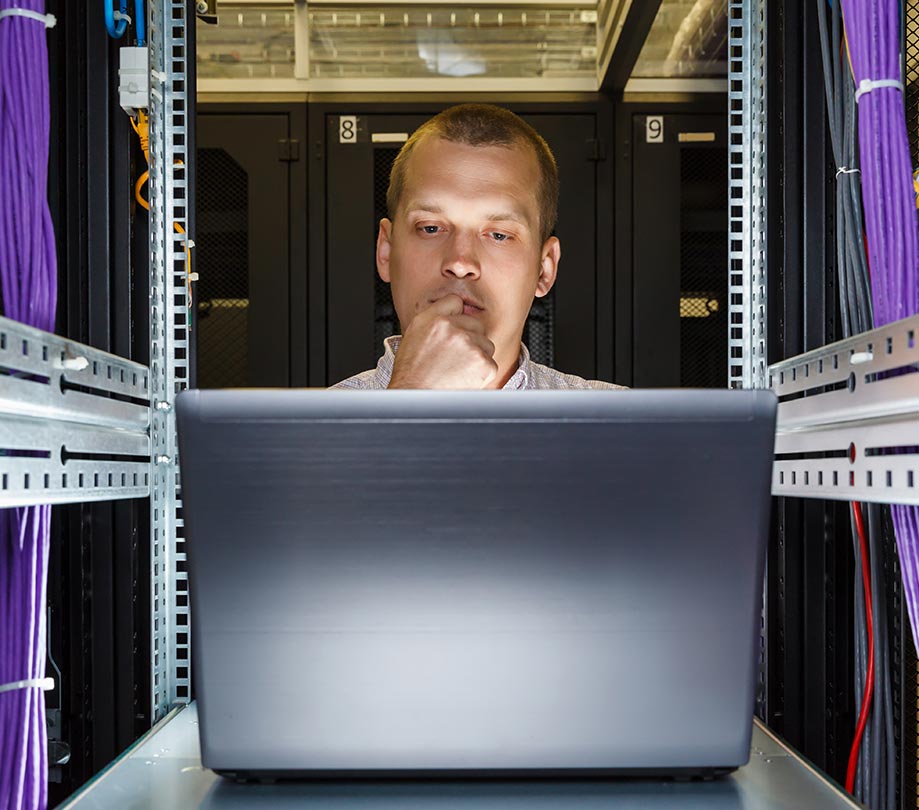 Postgres support has been unvieled for Toad Edge

Thursday, June 21, 2018 by Christian Hargrave



Quest Software unveiled the commercial release of Toad Edge 2.0, which adds support for Postgres. Toad Edge enables developers and database administrators to reduce the time and effort required to develop, manage and maintain Postgres-based open source databases while helping produce optimal performance. A recent report estimates that more than 70% of new in-house ap...
---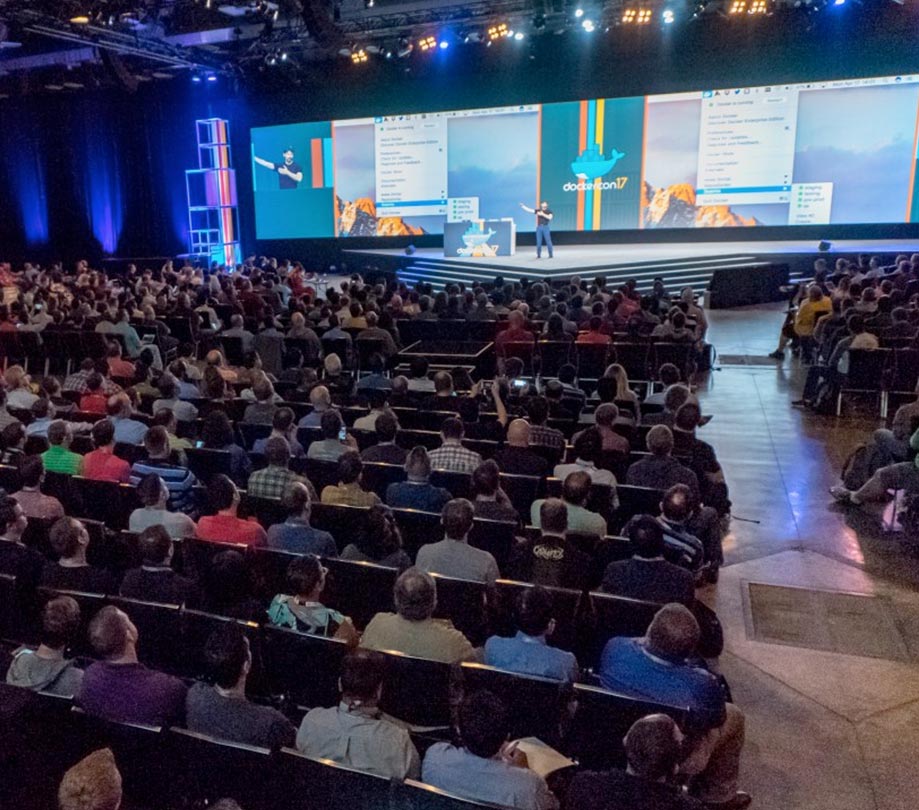 Monitoring Kubernetes and Docker just got easier thanks to Sumo Logic

Tuesday, June 19, 2018 by Christian Hargrave



Sumo Logic has new platform capabilities that aim to make it easier to automate and manage application architectures that use containers, such as Docker, and orchestration software, like Kubernetes and Amazon EKS. Modern applications are driving digital services that are reliant on continuous improvement practices to ensure their customers' experiences rem...
---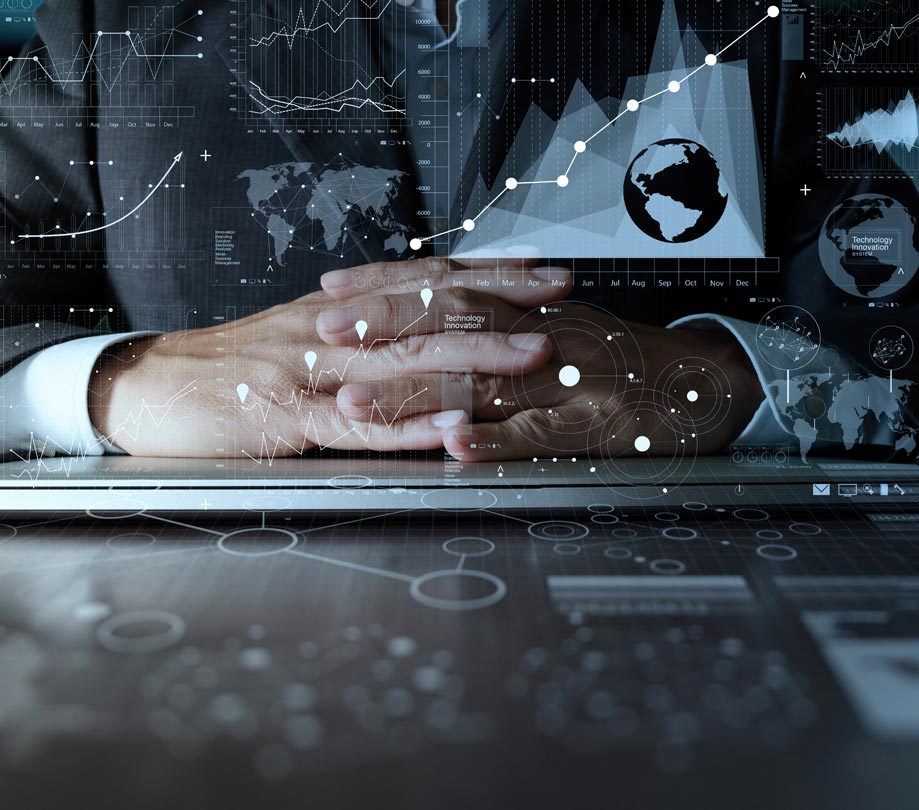 Companies plan to invest in DataOps new survey finds

Thursday, June 14, 2018 by Richard Harris



Inspired by the DevOps movement, Nexla, the inter-company Data Operations platform, is proving the DataOps movement is real by just announcing the results of the industry's only annual data operations survey. The survey tracks the adoption and best practices of Data Operations (DataOps). It found that a staggering 73% of companies are investing in D...
---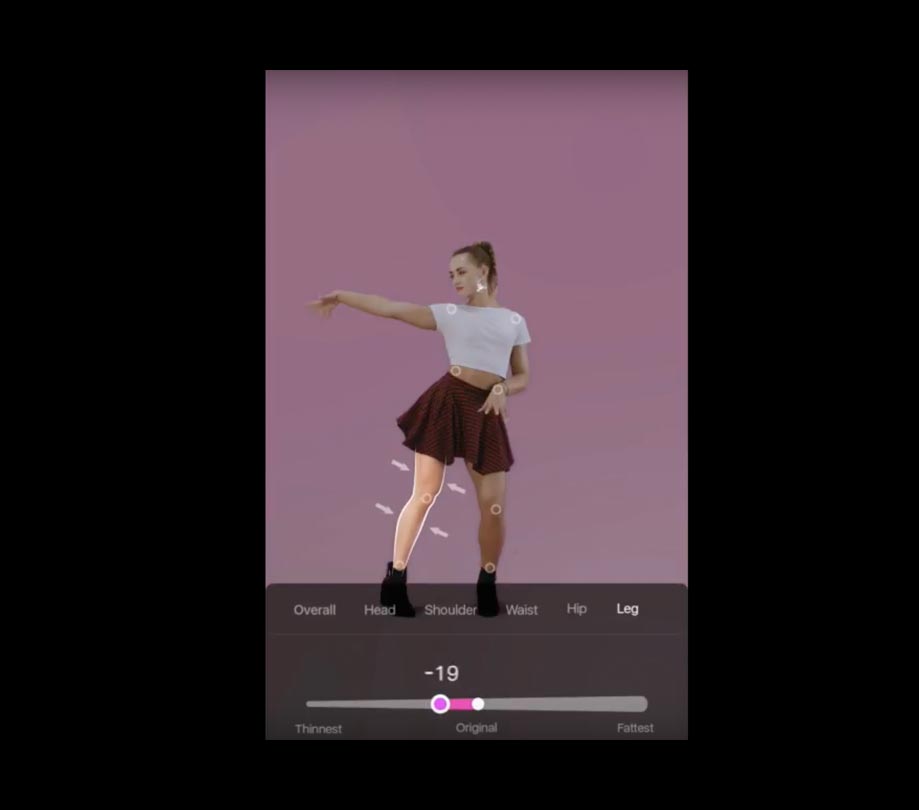 Change human body features from head to toe with this app

Wednesday, June 13, 2018 by Richard Harris



Manipulating video in real time is difficult - especially if you are editing features of the human body such as making someone taller, or more skinny. LIKE - the video creation and social app just released a new feature that is touted as the first augmented reality and artificial intelligence mobile video effect, called Shaping Magic. The new feature, available for free...
---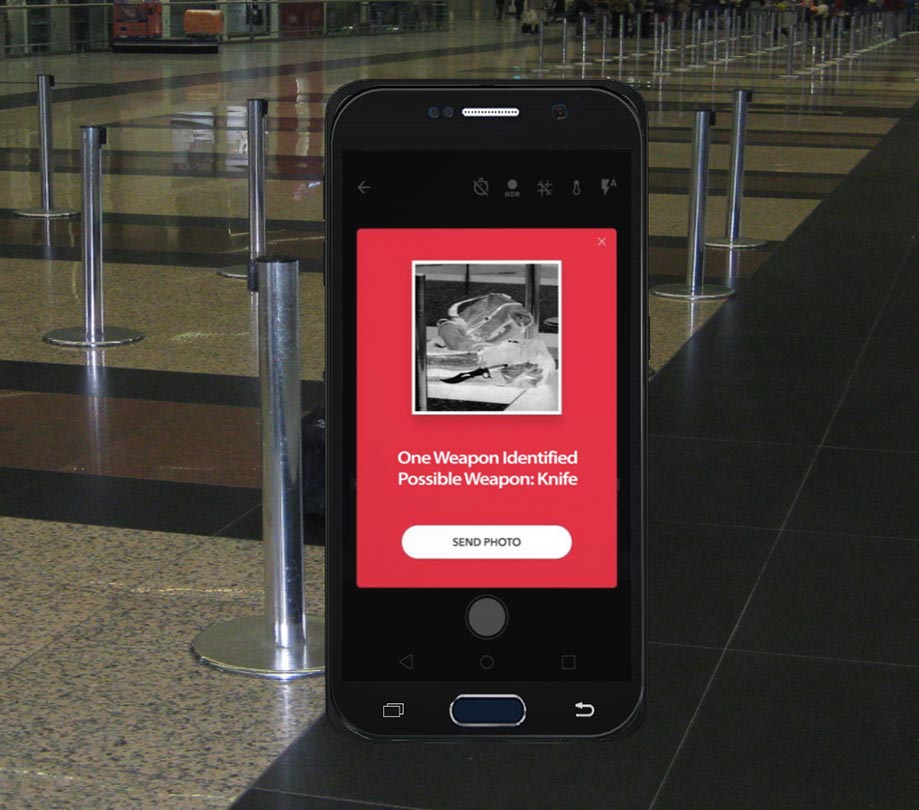 SWORD attached smartphone device can detect weapons and explosives

Thursday, June 7, 2018 by Richard Harris



The urgent challenge for security personnel to noninvasively scan people in real time and in public to detect and "see" if they are carrying weapons or explosives without physically searching them could soon be solved with the launch of SWORD by Royal Holdings Technologies Corporation (Royal Holdings). SWORD attaches to a Google Pixel 2 XL smartphone and ...
---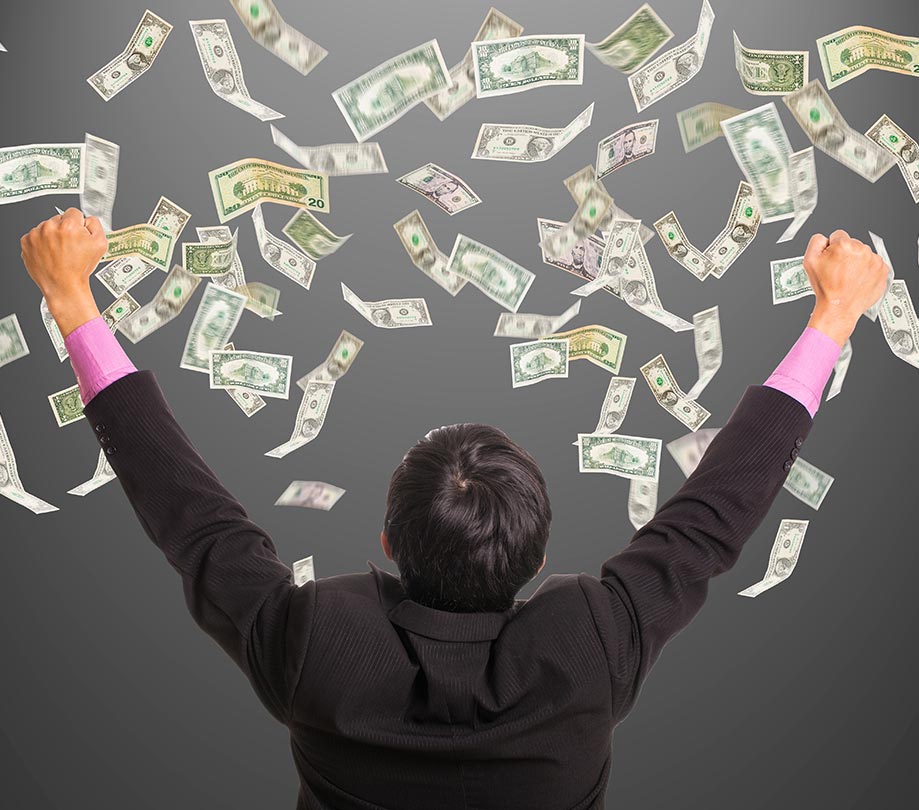 Get your free developer package from Pusher and SendGrid

Monday, June 4, 2018 by Richard Harris



Pusher released the Pusher Developer Package. This pack is aimed at developers and will offer them free access to 13 key services they need for building great applications. Pusher is joined in this project by great service suppliers like Algolia, Auth0, ButterCMS, Chargebee, Cloudflare, Codeship, DataDog, DigitalOcean, Instabug, MongoDB, Mux.com, Nexmo, and SendGrid.The...
---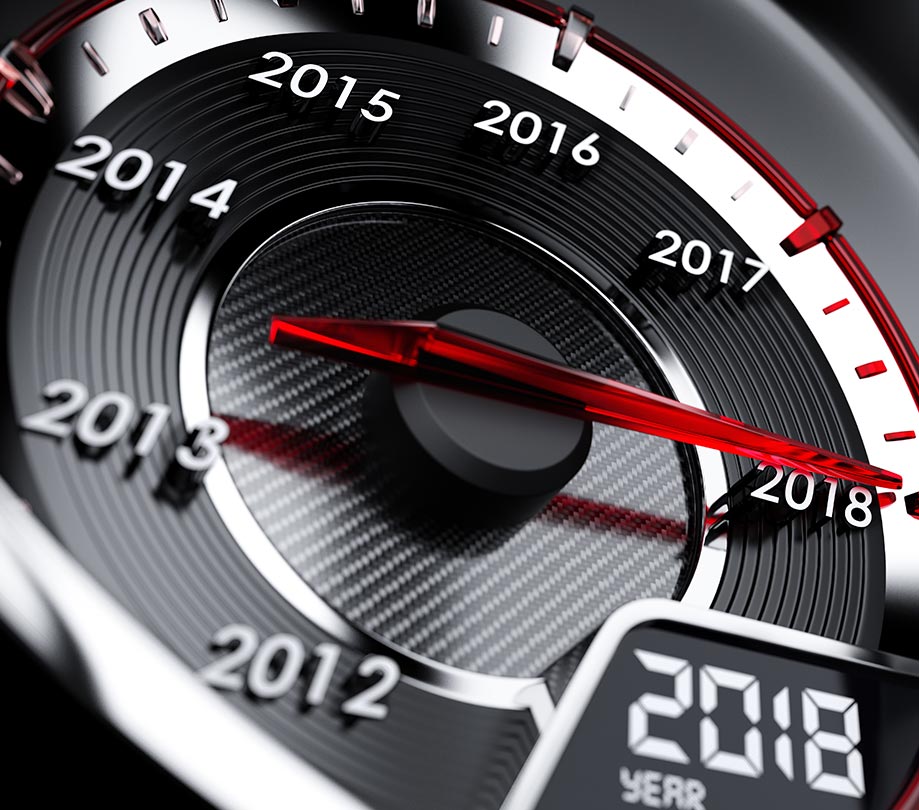 Edge computing has a need for speed

Wednesday, May 30, 2018 by Christian Hargrave



Edge computing is projected to grow at a cumulative annual growth rate of 46% over the next four years to over $6 billion by 2022.1 With this growth has come a readjustment in planning strategy on the part of CIOs and other IT managers. "For nearly a decade now, large, computer-intensive enterprises have been looking at IT investment in terms of moving virtually all app...
---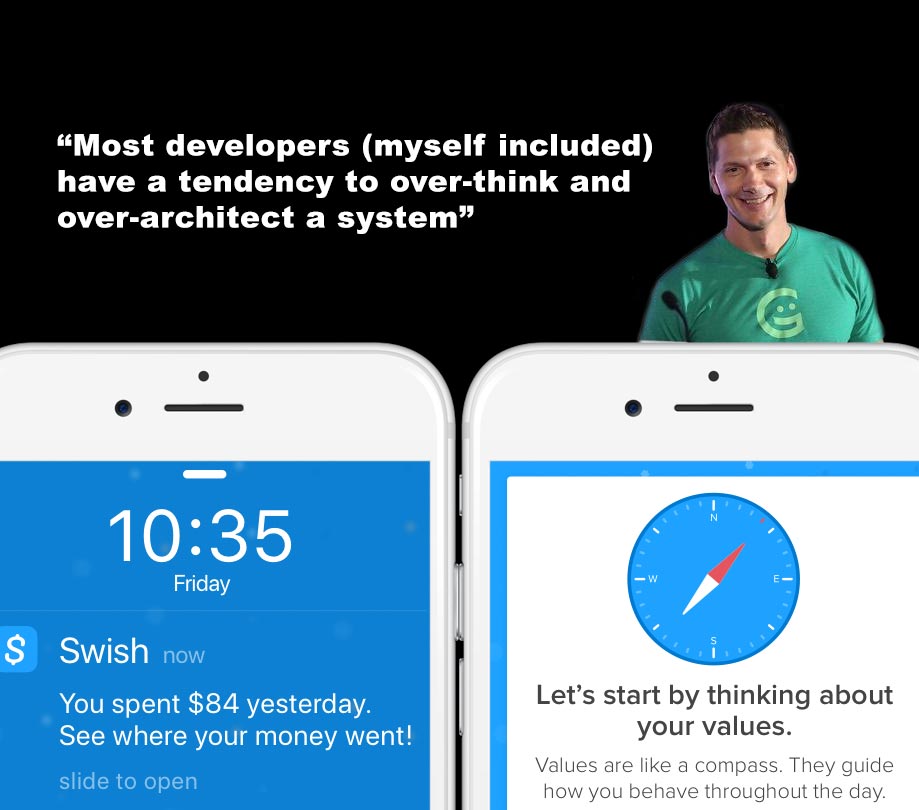 App development strategies from Swish's CTO Jeff Whelpley

Wednesday, May 30, 2018 by Richard Harris



Deciding on how to get your idea to the mobile market can be a long journey. Things like building your own infrastructure vs. a managed services approach, and leveraging open source technologies to keep dev costs down are just a few of the things to consider.We had a recent discussion with the CTO of Swish (a budgeting app founded by the guys who did Get Human) on mobil...
---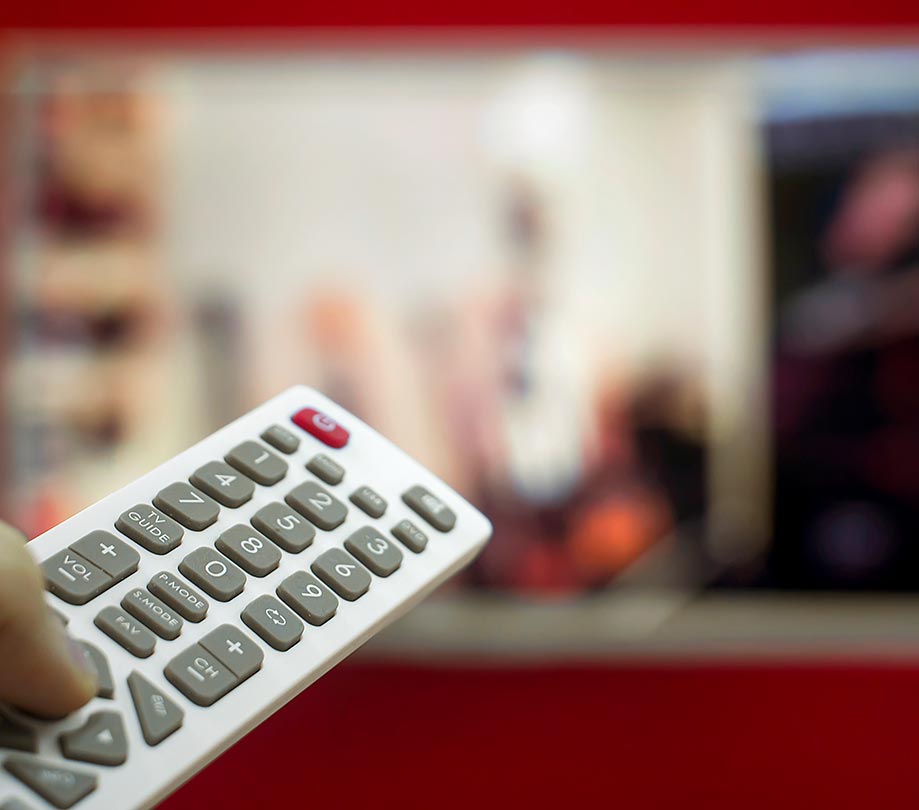 Android TV is not slowing down

Friday, May 25, 2018 by Ron Downey



Android TV is quickly becoming a staple on the technology roadmaps of pay-TV operators worldwide. More than a hundred cable providers and hardware manufacturers have already taken the plunge, and two-thirds of service providers expect it to be the market-leading platform by 2025. With Google announcing the launch of its ADT-2 developer device earlier this month too, put...
---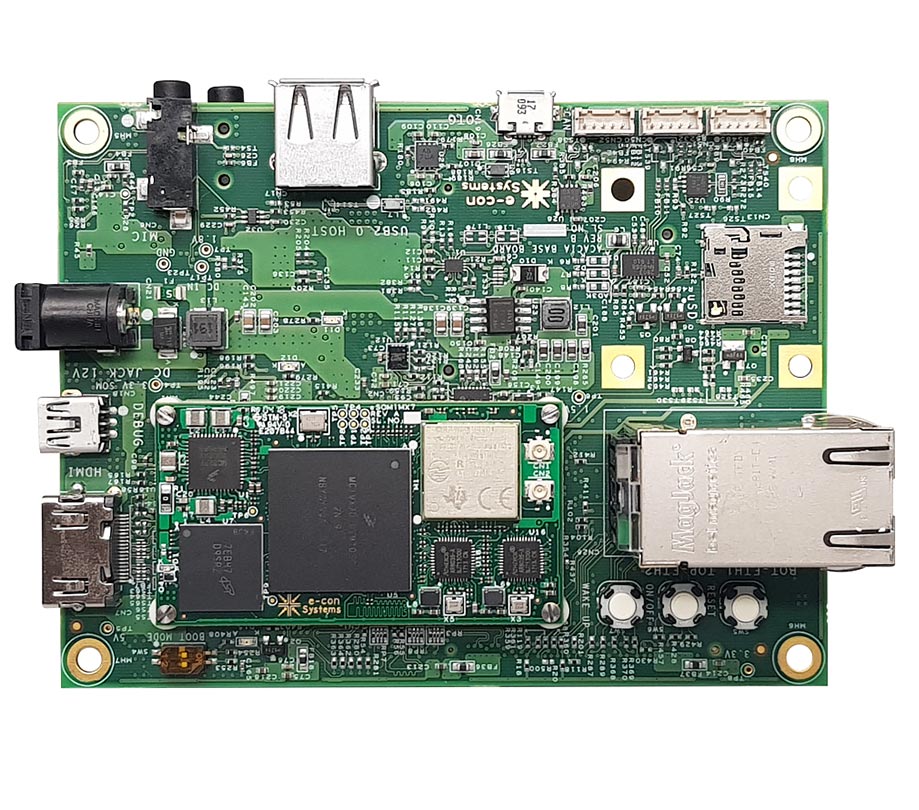 eSOMiMX7 System on Module has been released

Wednesday, May 23, 2018 by Christian Hargrave



e-con Systems Inc. announced the release of its eSOMiMX7 System on Module. The eSOMiMX7 is based on NXP/Freescale i.MX7 processor. e-con Systems already has many customers in mass production using system on modules, such as the eSOMiMX6-micro, eSOMiMX6, eSOMTK1 and eSOM3730. To cater to the customer's demand of a small SOM for building IoT Applications, Industrial HMI, ...
---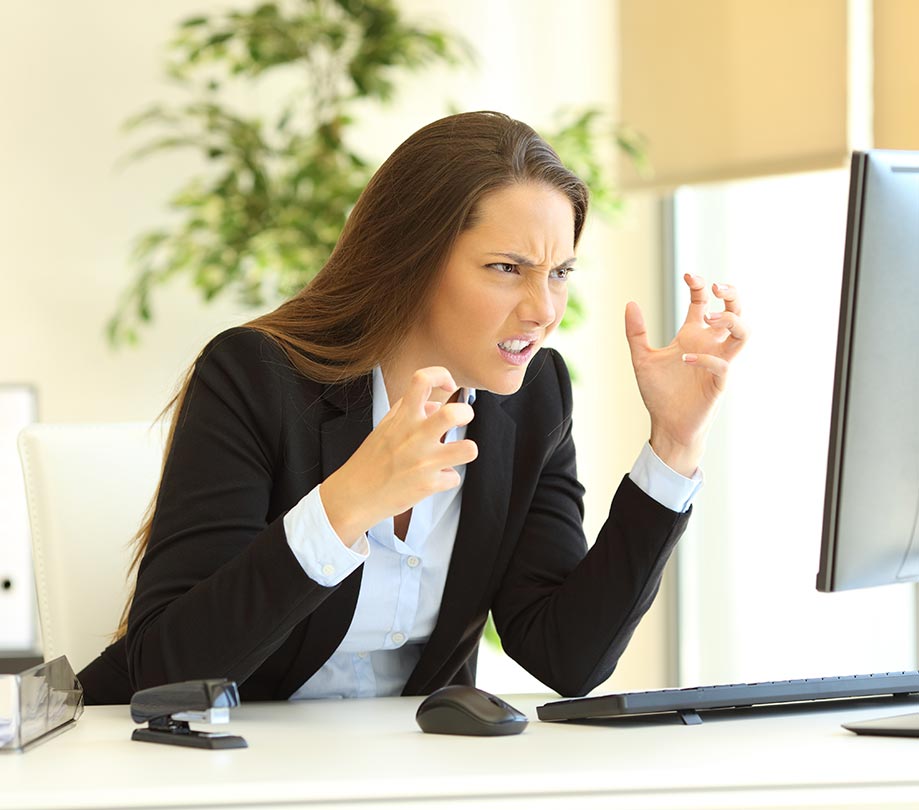 Predicting future IT outages using AI

Monday, May 21, 2018 by Richard Harris



FixStream, an artificial intelligence company for IT, has introduced an advanced version of its product, an AIOps platform to predict business application issues across an enterprise's entire hybrid IT stack. With new Machine Learning (ML) algorithms, advanced multi-layer correlation from business transactions to application services and infrastructure, FixStream can ra...
---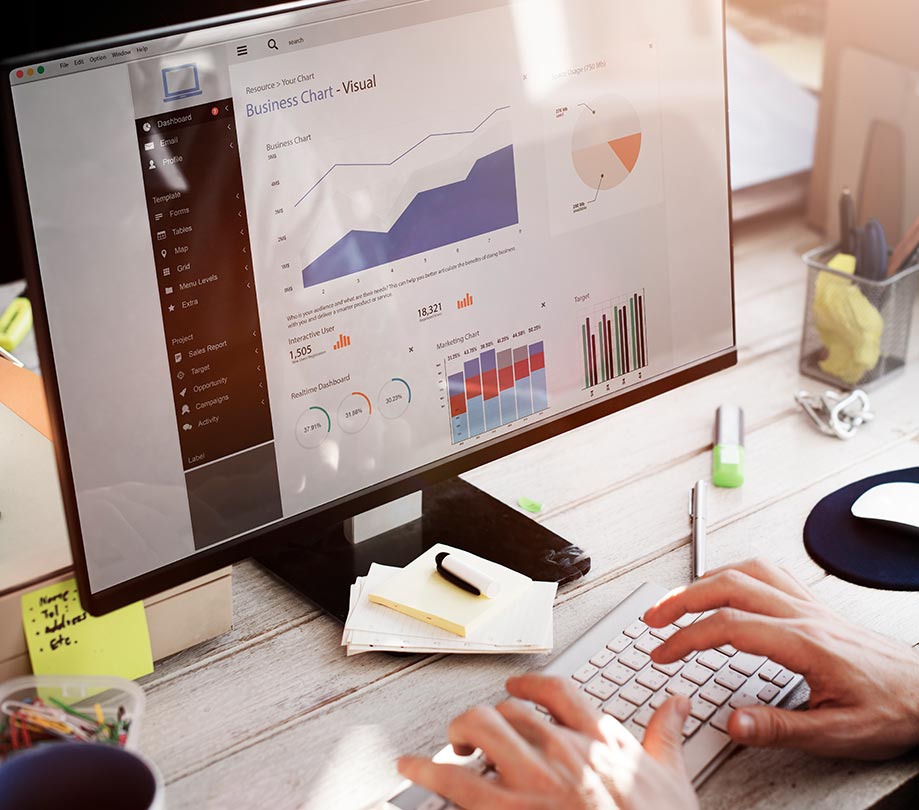 Open source HarperDB database solution studio launched

Wednesday, May 16, 2018 by Richard Harris



The HarperDB database solution (founded in 2017) can be used for IoT project development, app development and enterprise data warehouses. This week at IoT World, they announced the availability of HarperDB Studio - an open source solution (Github download) to bring the company's database solution to end users, DBAs, and data scientists. HarperDB Studio allows organizati...
---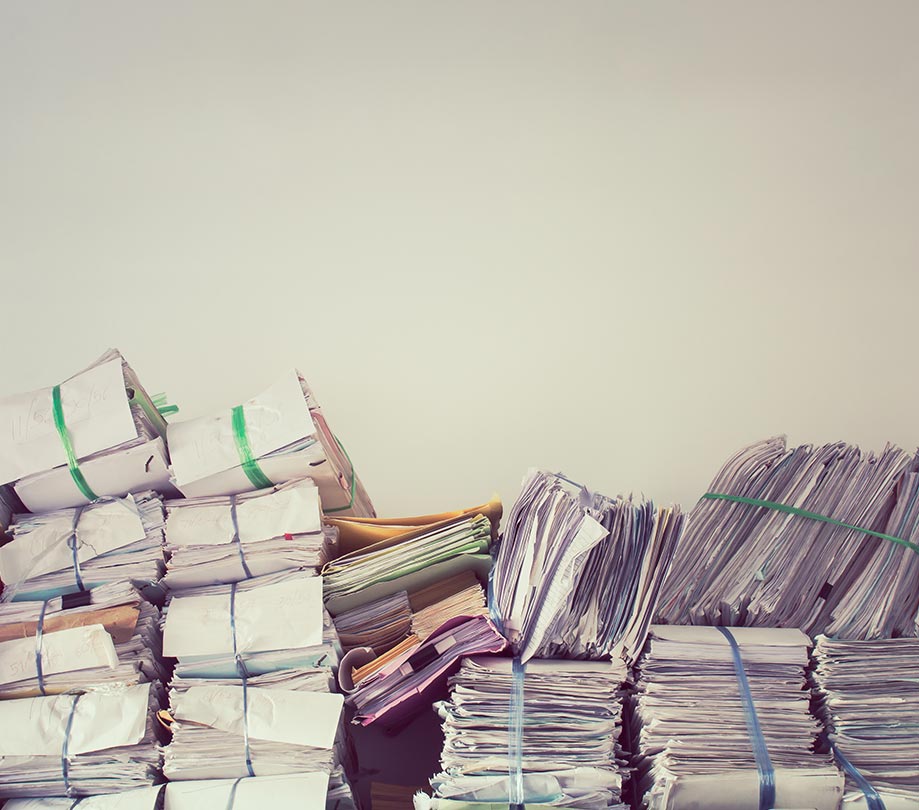 The blockchain approach to data storage problems

Sunday, May 13, 2018 by Pavel Bains



The human race has truly entered the Information Age. Once the epitome of innovation, the floppy disk's performance is now eclipsed by thumbnail-sized SD cards that boast over 500,000x the capacity of the already-ancient technology. Terabyte-denominated drives are becoming the norm, and prefixes like peta-, exa- and zetta- are being used to quantify the mind-boggling am...
---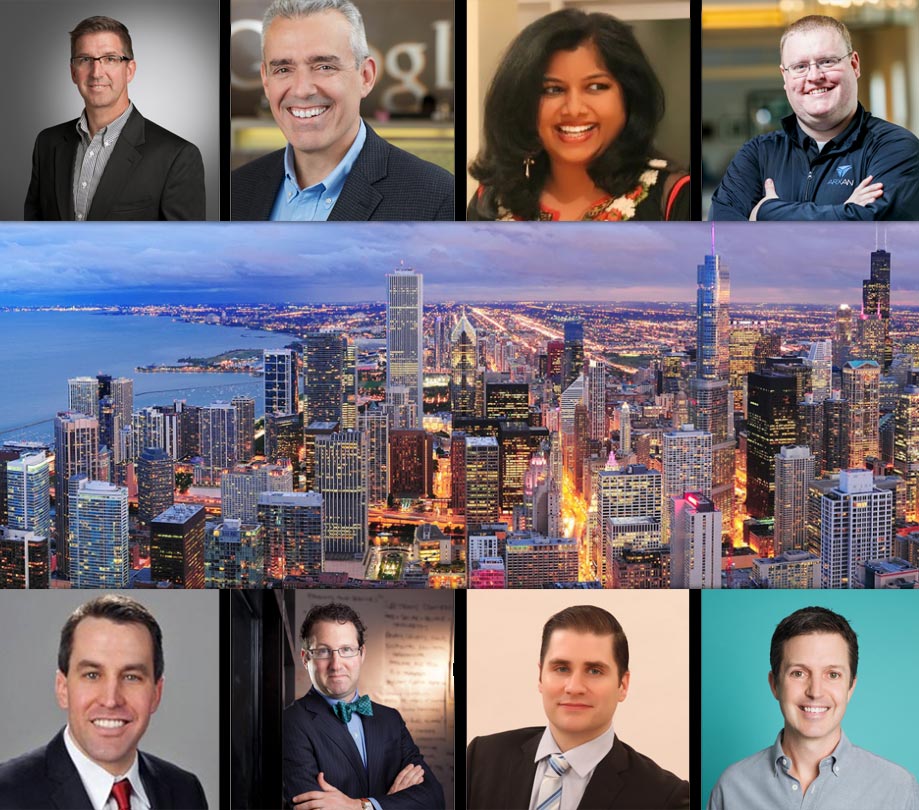 2018 Mobile Payments Conference in Chicago announces speaker list

Thursday, May 10, 2018 by Richard Harris



Mobile Marketing & Technology has introduced its keynote lineup and other confirmed speakers for the 2018 Mobile Payments Conference (MPC), taking place August 22 - 24, 2018 at the Wyndham Grand Chicago Riverfront in Chicago, IL. The impressive keynote speaker lineup for this year's event includes Don Bush, vice president of marketing at Kount; ...
---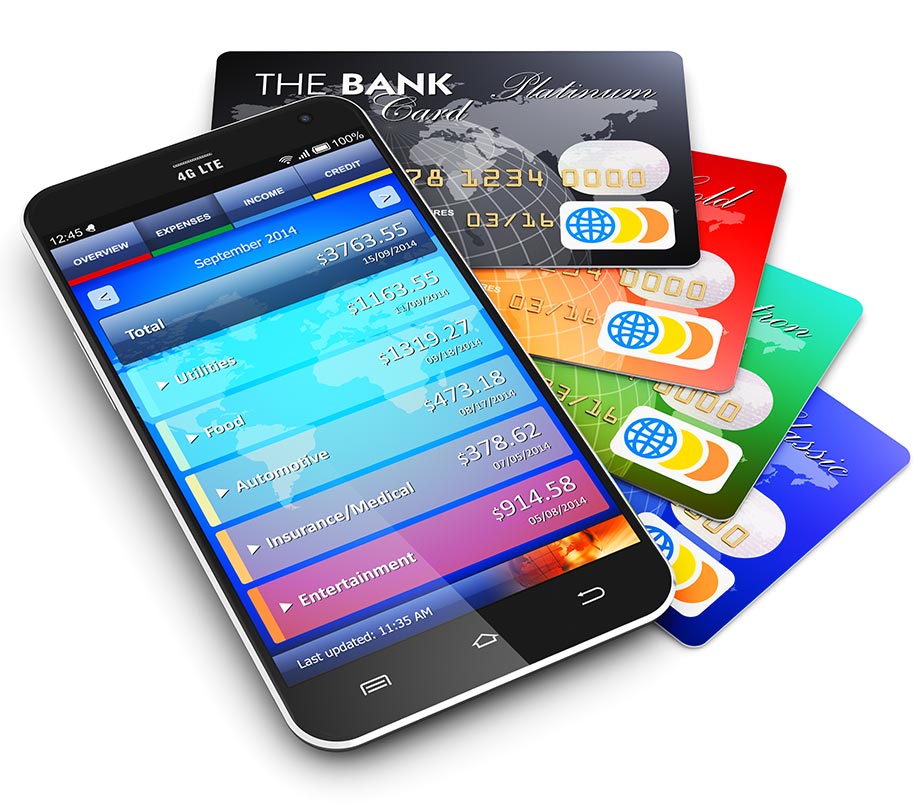 Urban Airship powers mobile wallets with Google Pay

Tuesday, May 8, 2018 by Richard Harris



Urban Airship unveiled a digital customer engagement platform to support Google Pay tickets - a new capability announced on the mainstage at Google I/O 2018. Urban Airship worked with Google Pay to create streamlined and engaging ticketing and boarding pass experiences. The combination of Google Pay's new ticket support and the Urban Airship platform now make it easy fo...
---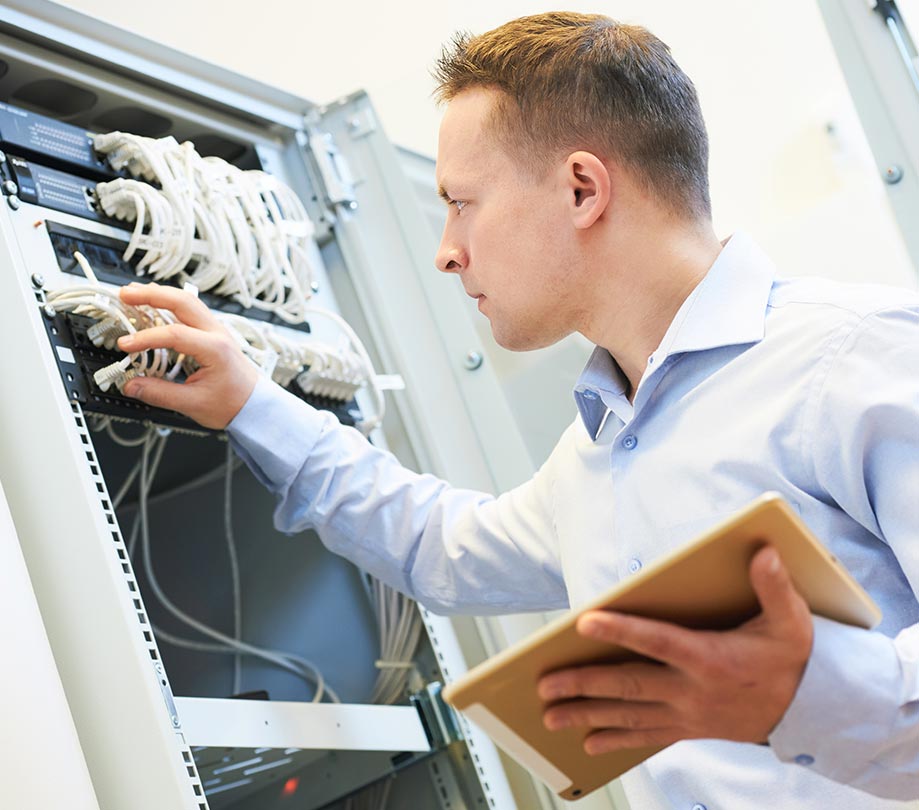 The ITOM Platform is built on a foundation of shared microservices

Monday, May 7, 2018 by Richard Harris



Micro Focus has announced the IT Operations Management (ITOM) Platform. The ITOM Platform is built on a foundation of shared microservices - including analytics, orchestration and ChatOps collaboration. The platform's microservices are re-useable and include RESTful APIs to enable customers and partners to extend their IT management and DevOps processes. Micro Focus als...
---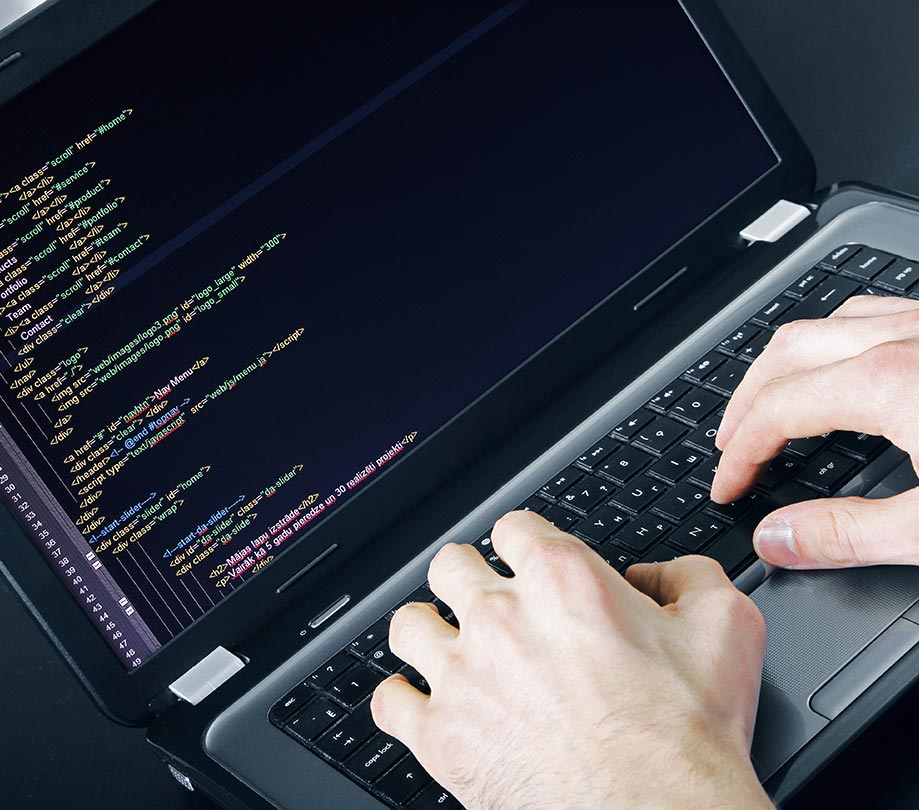 Strategic technology alliance announced between Appian and Genesys

Wednesday, May 2, 2018 by Richard Harris



Appian has announced a strategic technology alliance with Genesys. The partnership will benefit organizations seeking customer engagement solutions that integrate the case management, intelligent automation, and low-code application development capabilities of Appian with the Genesys Customer Experience Platform. "Over the last several years, Serco has used Appian...
---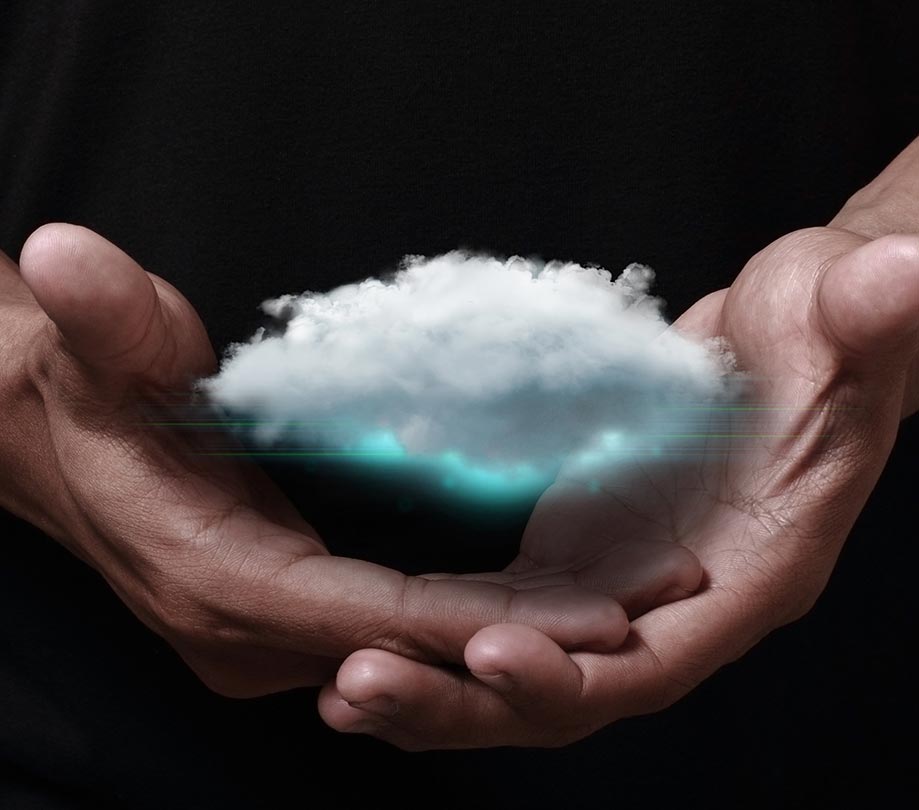 Using AppDynamics for Kubernetes and CloudCenter 4.9 together

Wednesday, May 2, 2018 by Richard Harris



Cisco has announced Kubernetes support for AppDynamics and Cisco CloudCenter, enabling enterprises to quickly adopt Kubernetes in production, and create and modernize their applications for the multicloud era. Now, enterprises can easily harness the value of Kubernetes to help deliver better user experiences.Companies are rapidly adopting containers on the promise of in...
---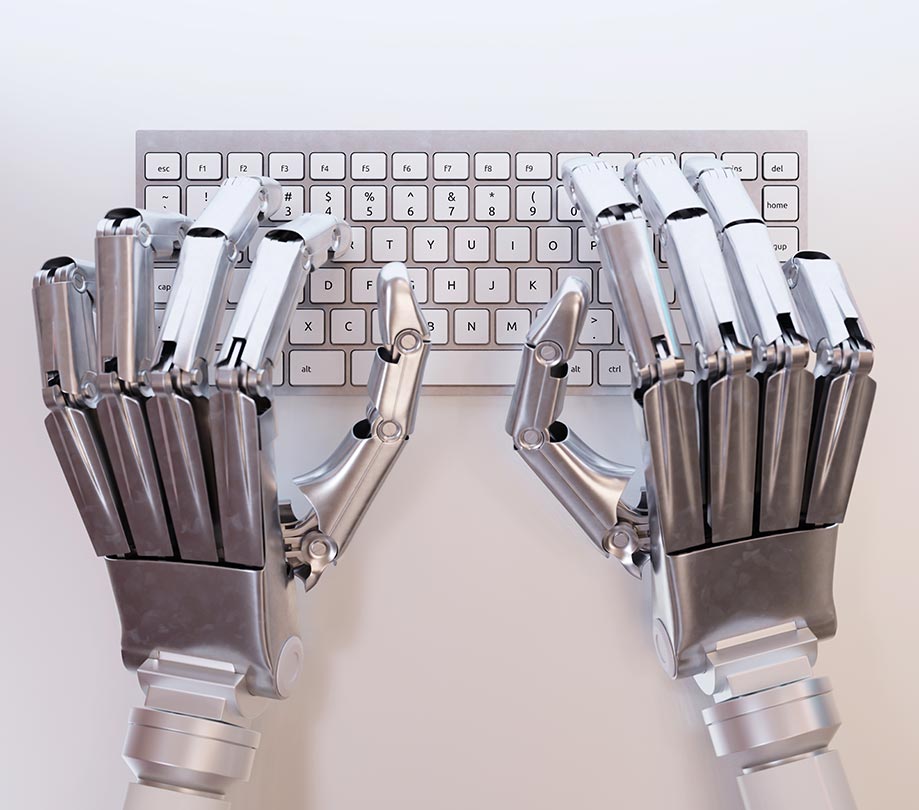 KPMG expands alliance with Appian

Wednesday, May 2, 2018 by Christian Hargrave



Appian and KPMG LLP announced an expansion of their strategic alliance. Together, the companies are focused on making it easier to realize the business value of artificial intelligence (AI) by combining the KPMG Ignite portfolio of AI services with the speed, features, and intelligent automation (IA) capabilities of Appian's low-code platform. KPMG and Appian will expan...
---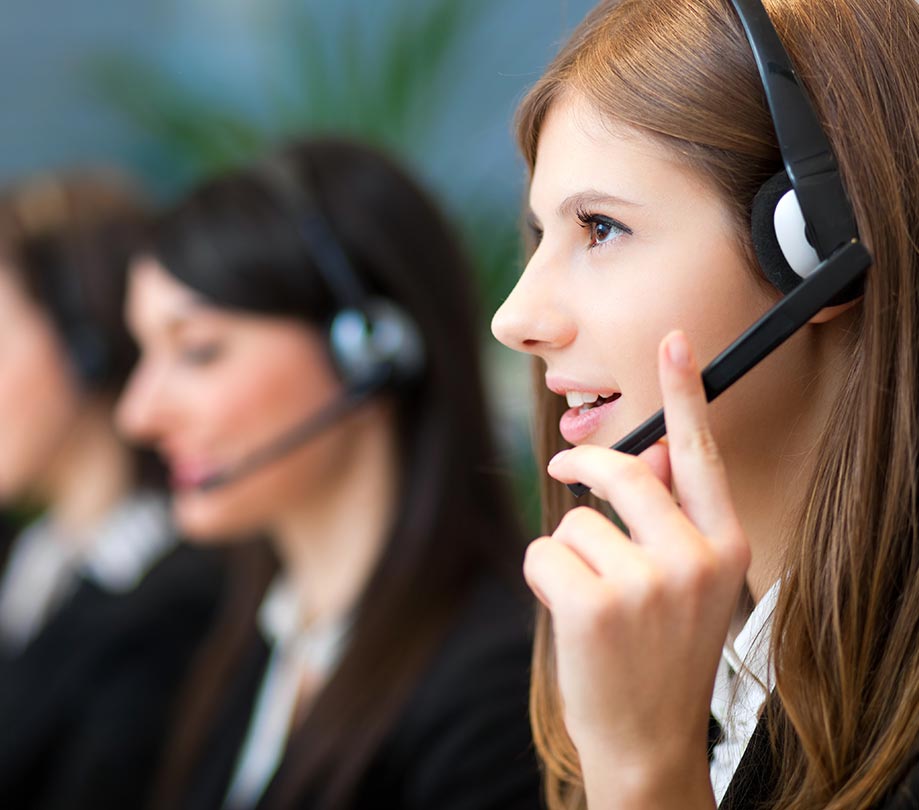 Appian announces the intelligent contact center platform

Monday, April 30, 2018 by Christian Hargrave



Appian has announced a new product for rapidly building contact center solutions. Appian Intelligent Contact Center Platform is a new cloud platform tailored to the unique needs of contact center teams. The new platform inherits all of the core attributes of the Appian platform for building omni-channel customer engagement, case management, and intelligent automation so...
---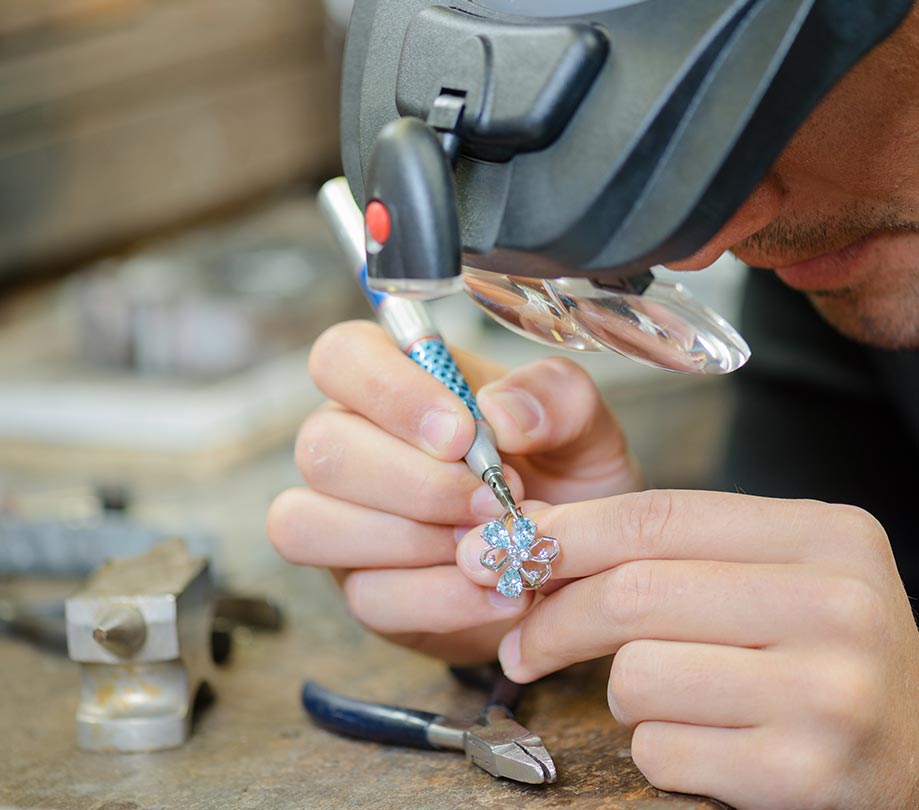 The blockchain network to track and authenticate jewelry

Friday, April 27, 2018 by Christian Hargrave



IBM and a consortium of gold and diamond businesses announced the first cross-industry initiative to use blockchain to trace the provenance of finished pieces of jewelry across the supply chain for increased transparency.Asahi Refining (precious metals refiner), Helzberg Diamonds (U.S. jewelry retailer), LeachGarner (precious metals supplier), The Richline Group (global...
---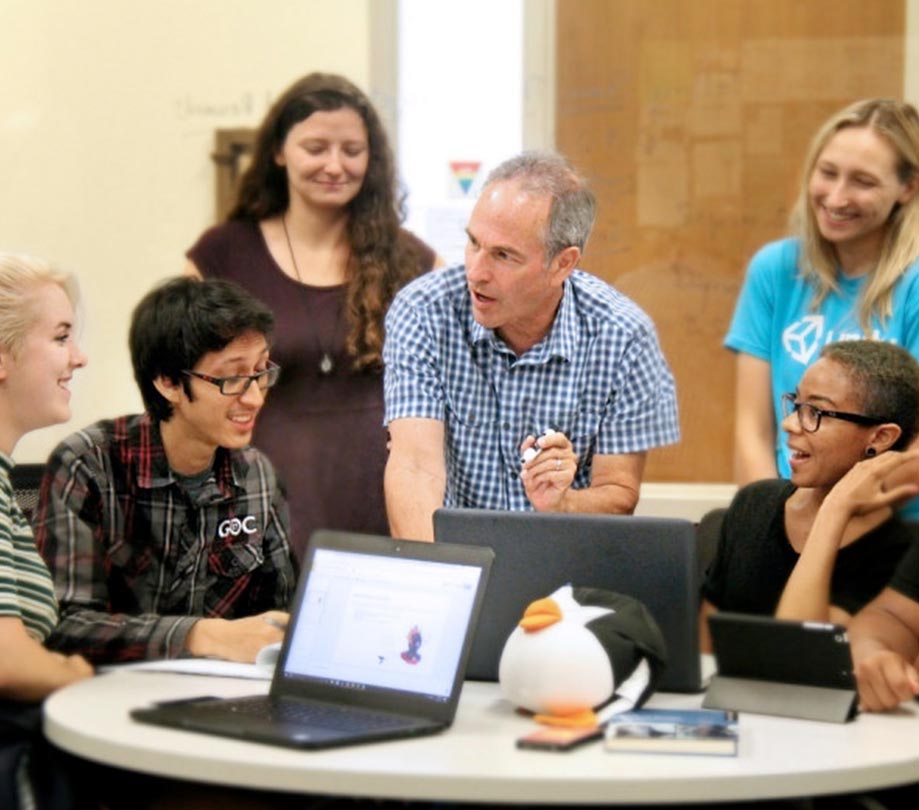 USC Games announces first student games expo

Wednesday, April 18, 2018 by Richard Harris



USC Games announced that its inaugural USC Games Expo will take place on May 9th, presented by Los Angeles-based mobile games company Jam City, a developer of mobile games like Cookie Jam, Panda Pop and Harry Potter: Hogwarts Mystery. The event will provide a hands-on look at the future of interactive entertainment, showcasing games and innovations created by the next g...
---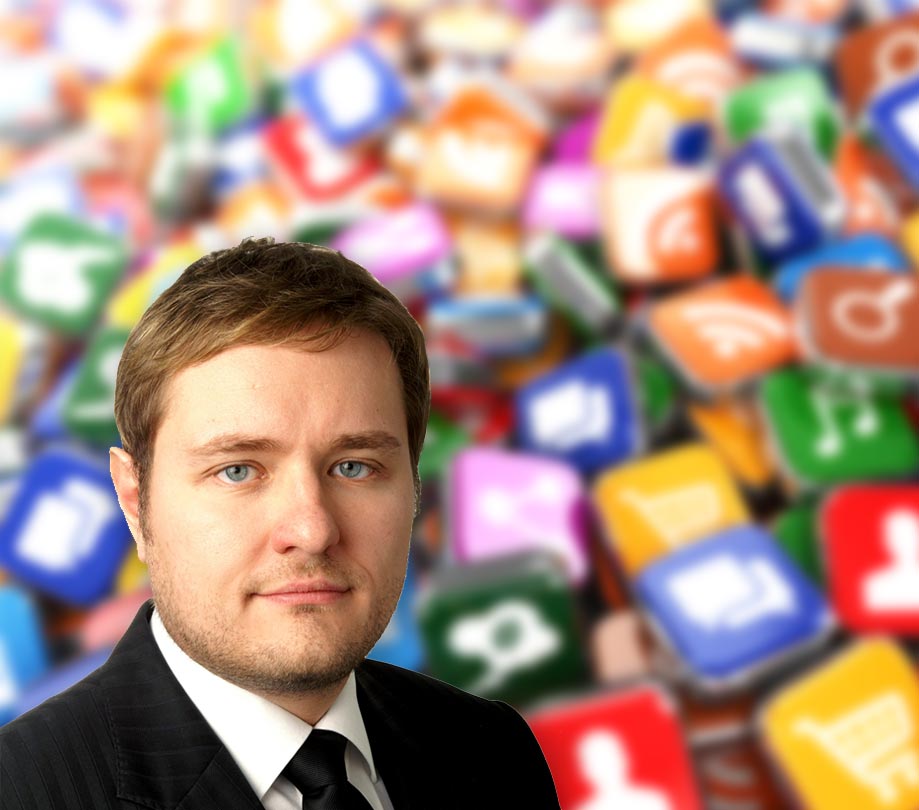 Mobile website or mobile app, the changing tides

Tuesday, April 17, 2018 by Richard Harris



Programming with native mobile languages has been the keystone way of producing a rock-solid mobile app since the beginning of the mobile app stores, and there's good reason. After-all, programming as close to the hardware layer as possible is usually your safest bet, and using the language the manufacture fully supports will get that job done with less headaches.But in...
---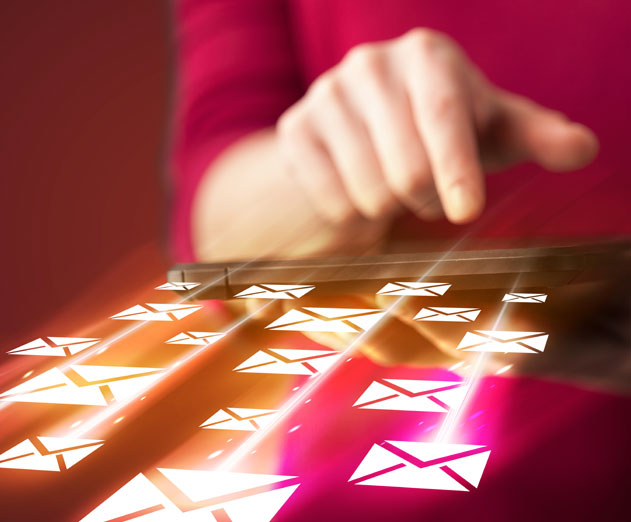 SendGrid enhances API sending experience

Monday, April 9, 2018 by Christian Hargrave



SendGrid, Inc. has announced enhancements to its API sending experience, providing customers with a historical view of their email delivery and engagement data. SendGrid's new email activity feed and history enables customers to easily pinpoint a specific email message and troubleshoot email delivery issues quickly. Data insights derived from advanced search and multipl...
---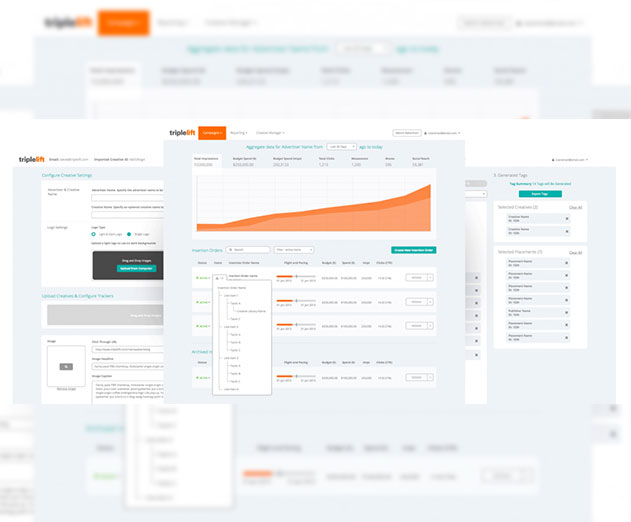 Branded content solution debuted by TripleLift

Monday, April 9, 2018 by Richard Harris



TripleLift has debuted their scalable, programmatic branded content solution - ContentDial. ContentDial informs and scales data-based content strategies for brands and advertisers who are working with multiple publishing partners across a variety of owned and operated sites, as well as social pages, by leveraging real-time data and technology.''With ContentDial, markete...
---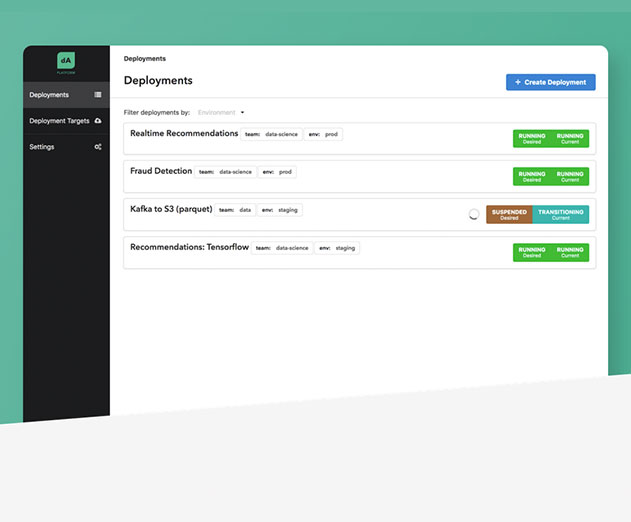 Stateful data stream processing launches to GA

Monday, April 2, 2018 by Christian Hargrave



data Artisans announced the general availability of dA Platform - a stream processing platform that enables enterprises to get insights from data in milliseconds and power next-generation service-centric applications and business models. The new release productionizes stream processing and enables companies to provide live data applications as a centralized enterprise s...
---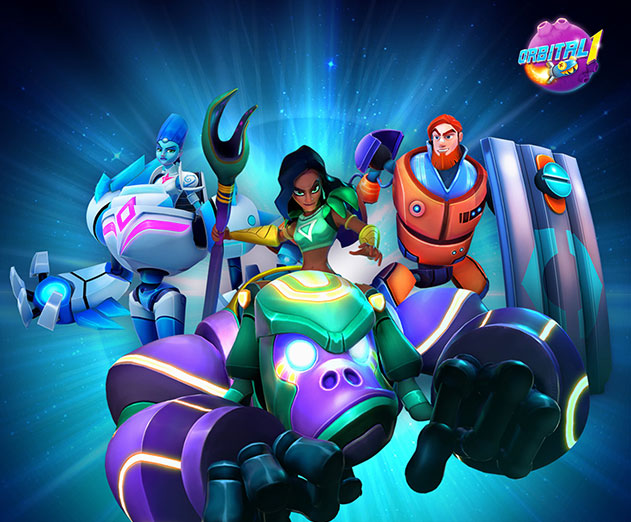 Orbital 1 mobile game launches from Etermax

Monday, April 2, 2018 by Richard Harris



Etermax, the creators of Trivia Crack, announced the release of its latest strategy game: Orbital 1. The new title sets users on a 3D intergalactic journey to challenge fierce opponents in a rotating competition, shaking up the whole PvP (Player Vs Player) genre with a unique twist."We're very excited to diversify our ever-growing portfolio with this new IP," said Maxim...
---
The real story behind crypto

Saturday, March 31, 2018 by Richard Harris



Whilst incredible stories of financial gain and, more recently loss, have been attributed to cryptocurrencies, the real story behind crypto is the need for an overhaul of our banking system. What has driven the rise in crypto popularity is, fundamentally, the requirement for better access to banking facilities, the need for more flexibility in banking products, the expa...
---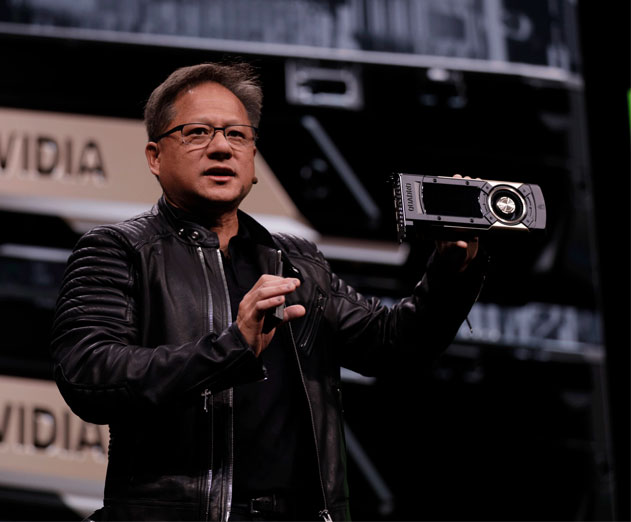 Wait, what did NVIDIA just announce

Saturday, March 31, 2018 by Richard Harris



At NVIDIA's annual GPU Technology Conference (GTC), the CEO and founder of NVIDIA, Jensen Huang, made a whole bunch of announcements ranging from computational improvements to self-driving vehicle simulations. If you weren't at the conference to see it all, that's alright because here's the rundown of everything you need to know about the latest technology coming out of...
---
All aboard the Blockchain train!

Thursday, March 29, 2018 by Richard Harris



I hear the word Blockchain at least once a day now when just 6 months ago it was once a week. There is no doubt Blockchain is here to stay and it's gearing up to be the top adopted technology in recent years. But just like web developers that were left in the dust when native mobile development came to town, many developers, in general, are having a hard time grasping t...
---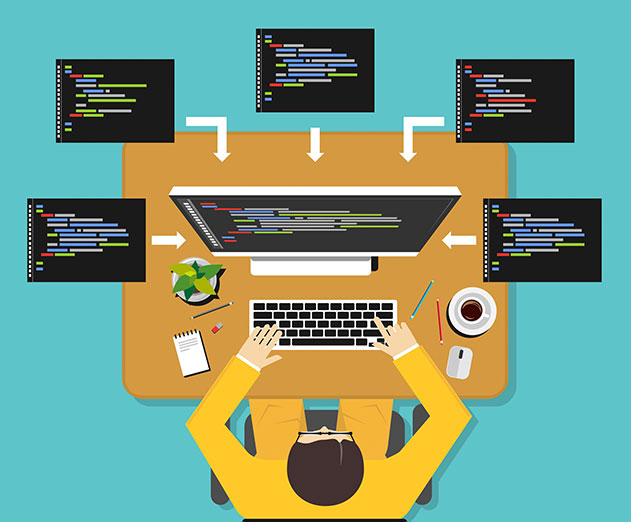 The bright future of software development

Wednesday, March 28, 2018 by Richard Harris



The now famous 2011 essay from Marc Andreessen titled "Why Software Is Eating The World" has become a bit of a staple when having a conversation about business, and software, and how they work together to solve problems. In a nutshell, Marc points out that software is still in a growth period and infiltrating businesses all across the globe and that it will contin...
---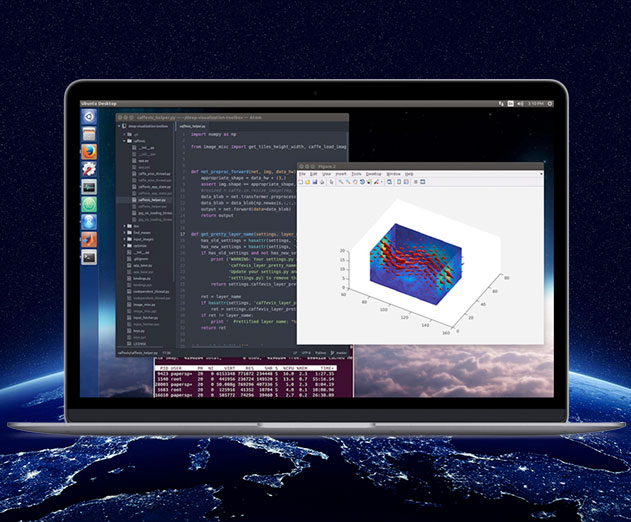 Enterprise AI tools launched by Paperspace

Thursday, March 22, 2018 by Christian Hargrave



Paperspace has announced the launch of Gradient to put the power of artificial intelligence into the hands of every developer. With Gradient, AI and Machine Learning developers of all levels can tap into a dedicated cloud of AI solutions for building, training and deploying machine learning applications."There's no denying that AI is the future of every industry, but to...
---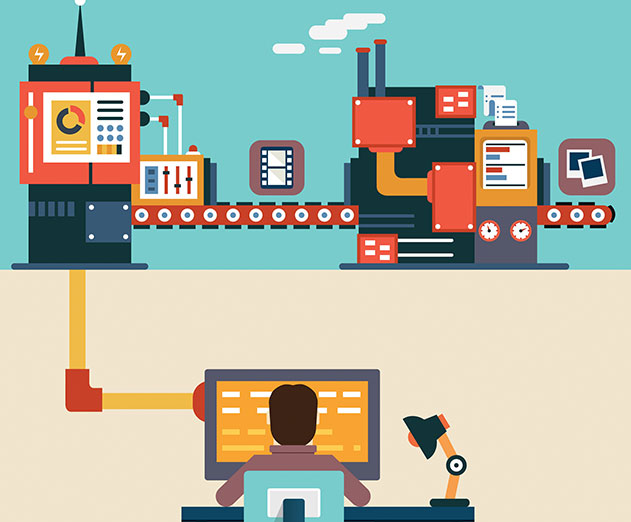 Magic Software v4.7 has been launched

Wednesday, March 21, 2018 by Christian Hargrave



Magic Software Enterprises has announced the launch of Magic xpi 4.7, a solution that enables organizations to quickly adapt to changing technologies and business conditions, while providing a multi-point low code solution that aims to lower IT development and operational costs associated with integration.Magic Software, which recently extended its partnership with Sale...
---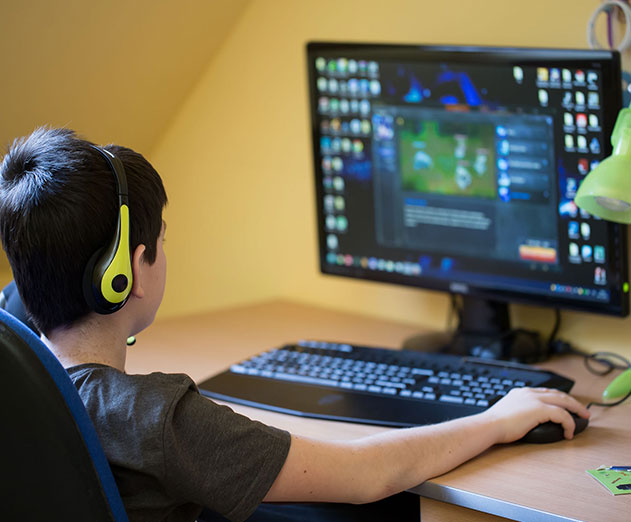 For gaming companies data unification is critical

Monday, March 19, 2018 by Dan Schoenbaum



When it comes to understanding the entirety of player behavior, one thing that often gets in the way is data fragmentation. Gaming companies often have customer data stored across multiple systems, platforms, and software, resulting in a "siloed" model that fails to create a complete picture of the player journey.The good news is that behavioral analytics technology is ...
---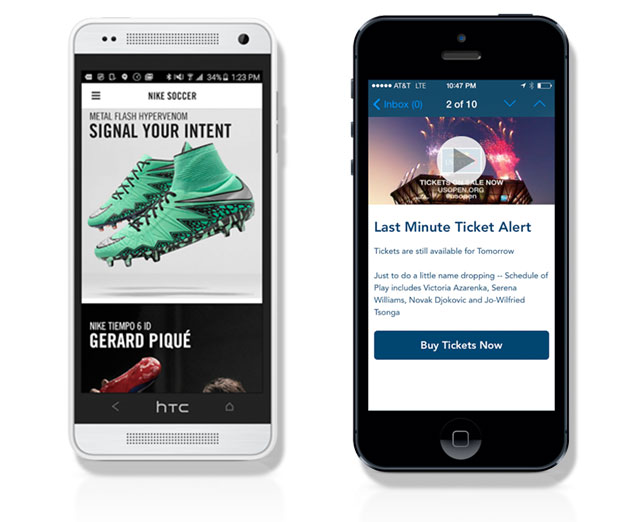 Urban Airship launches in app automation engine

Friday, March 16, 2018 by Richard Harris



Fast-following the announcement of AI Marketing Orchestration for cross-channel messaging coordination, Urban Airship has unveiled an in-app automation engine. In-app messaging is a proven lifeline for apps to engage all users, but limitations in triggering and delivery timing meant there was always the possibility for messages to be seen as irrelevant, annoying or inte...
---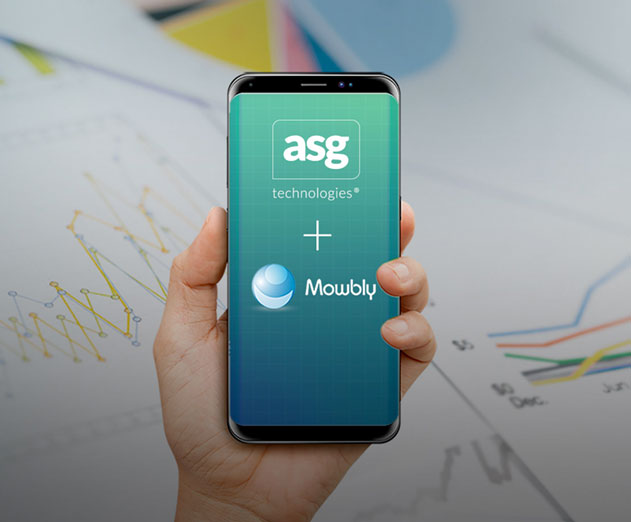 ASG Technologies expands to BPM by acquiring Mowbly

Thursday, March 15, 2018 by Richard Harris



ASG Technologies has announced the acquisition of Mowbly. The acquisition extends ASG's enterprise information management capabilities with the introduction of Business Process Management (BPM) capabilities and enables businesses to construct applications and processes from the perspective of a low-code agile platform with a mobile-first approach.The consumerization of ...
---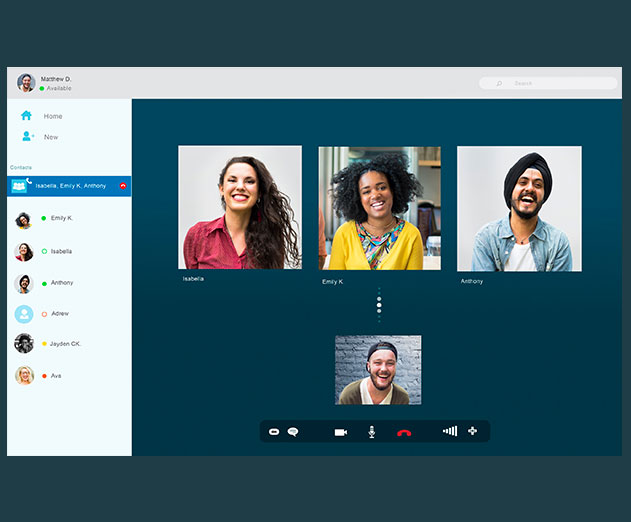 WebRTC AI solution wants to Optimize your calling experience

Thursday, March 15, 2018 by Christian Hargrave



callstats.io has announced availability of the first artificial intelligence solution for WebRTC, called Optimize. Optimize helps improve call quality by applying AI and ML algorithms. Optimize works in the background estimating the optimal quality for each user, using insights from the previous sessions. The insights are created in real-time for each individual end-use...
---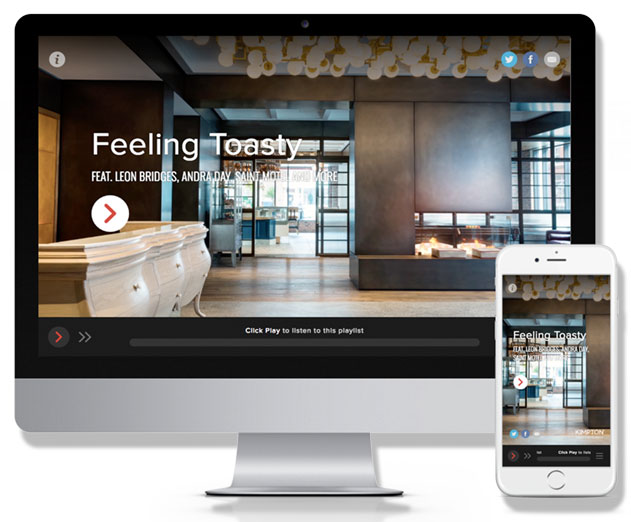 Music in apps: A chat with the CEO of feed.fm

Thursday, March 1, 2018 by Richard Harris



Music licensing is a pain. We know it's there for a very good reason, but let's be honest... It can be a serious barrier to the perfect experience that app developers hope to convey. Finding the right music can be a big part of that, but nobody wants to settle for the generic royalty free music.That's why we talked to Jeff Yasuda, CEO and Founder of feed.fm, to learn ab...
---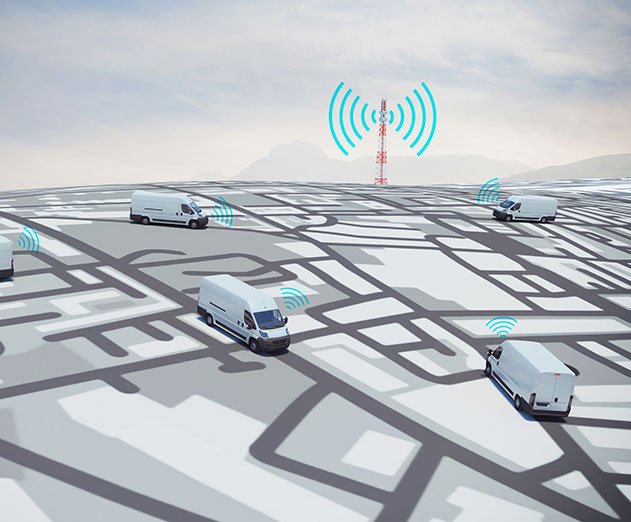 Triple T transport goes live with Trucker Tools

Monday, February 26, 2018 by Christian Hargrave



Triple T Transport has gone live with Smart Capacity, a freight matching and carrier connectivity platform from Trucker Tools. Over the past several months, Triple T conducted an evaluation of freight-matching and trucker connectivity portals as part of a strategic technology assessment. At issue was a decision of how to invest in or build technologies that would suppor...
---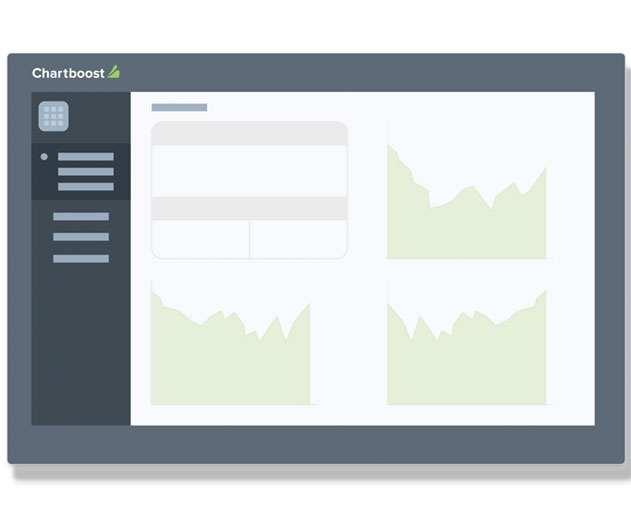 Chartboost Creative Studio launches

Friday, February 23, 2018 by Richard Harris



Chartboost announced the official launch of its Creative Studio, a new dedicated in-house creative team. Creative Studio collaborates directly with clients to develop mobile branded video and interactive content, driven by detailed engagement data observed in every iteration. Using unique and specific target audience research and segmentation, the studio builds the righ...
---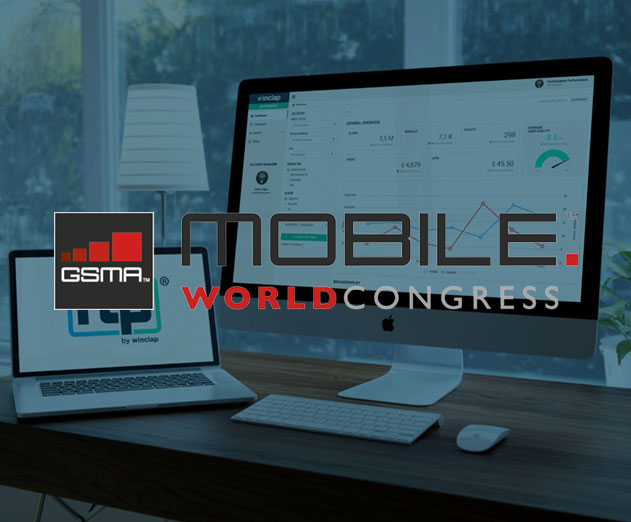 Predict the value of the user behind each new app install with RTP

Thursday, February 22, 2018 by Richard Harris



Winclap will be exhibiting its latest product, Real-Time Pricing (RTP), at the upcoming Mobile World Congress taking place in Barcelona, Spain on February 26 through March 1 at booth #8.1E60 in the App Planet Hall.RTP is a pricing tool introduced to the mobile ecosystem offering a new approach to the mobile user acquisition strategy. Unlike the fixed-rate CPI/CPA model,...
---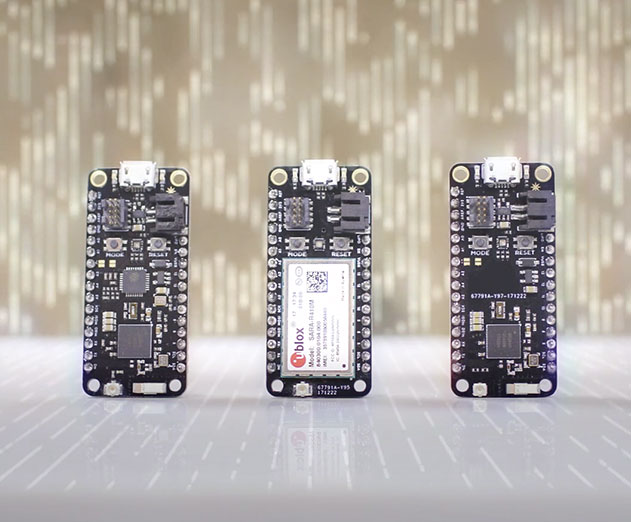 Building smarter and cheaper IoT deployments with Particle

Wednesday, February 21, 2018 by Richard Harris



Particle introduced their Particle Mesh development kits for pre-order. Particle Mesh creates local networks that collect data, share messages and connect to the Internet. Particle Mesh is uniquely built to solve the IoT issues many companies run into while building connected products. Historically, IoT devices connect directly to the cloud through cellular or Wi-Fi com...
---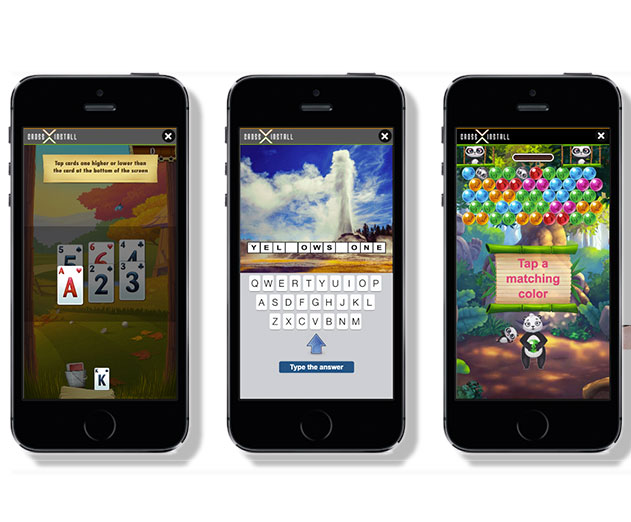 New mobile app marketing tool from CrossInstall

Tuesday, February 20, 2018 by Christian Hargrave



CrossInstall has unveiled its Opportunity Forecast Tool (OFT). A solution that enables advertisers to instantly see where adjusting their CPI (cost-per-install) by small amounts will lead to large scale increases in conversions on an overall campaign level, geographic level, or publisher level. The tool surfaces promising rate adjustments, some at a very granular level,...
---
Using common short codes for mobile app marketing

Friday, February 16, 2018 by Richard Harris



App developers know well the difficulties in marketing their apps. But a highly compelling way to advertise their apps in the context to the real world is being overlooked.Common Short Codes provide an easy way for app developers and brands to get consumers to download an app in context with their current, real-world surroundings. Common Short Codes bring integrity and ...
---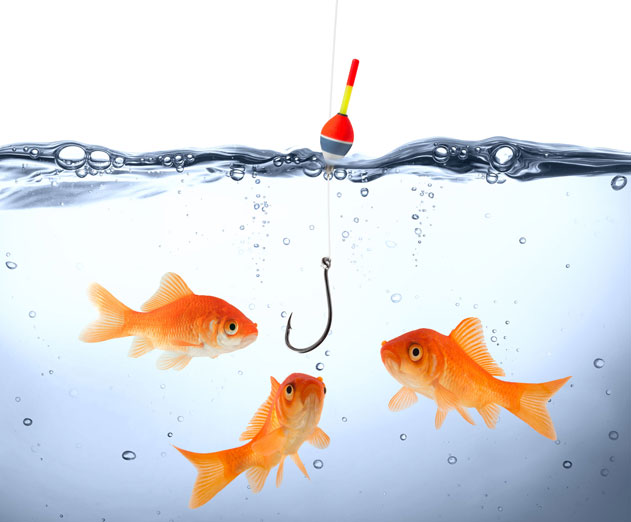 DNS security and why mobile app developers should care

Monday, February 5, 2018 by Richard Harris



DNSSEC is a DNS security extension specification for securing information provided by DNS. DNS has been a part of the global internet since the 1980s, but its authentication mechanisms are fairly weak. As a result, DNS is vulnerable to a form of attack called cache poisoning. Cache poisoning is a man-in-the-middle attack that implants false DNS information to redirect e...
---
Mobile financing app hits $1B milestone

Thursday, February 1, 2018 by Christian Hargrave



Handle Financial has announced that more than $1 billion dollars in bills have been paid through Prism, its popular mobile app dedicated to helping consumers take control of their finances. The milestone comes as Prism's biller network continues to expand. As a financial management tool that allows users to automate tracking bills and account balances, enable mobile rem...
---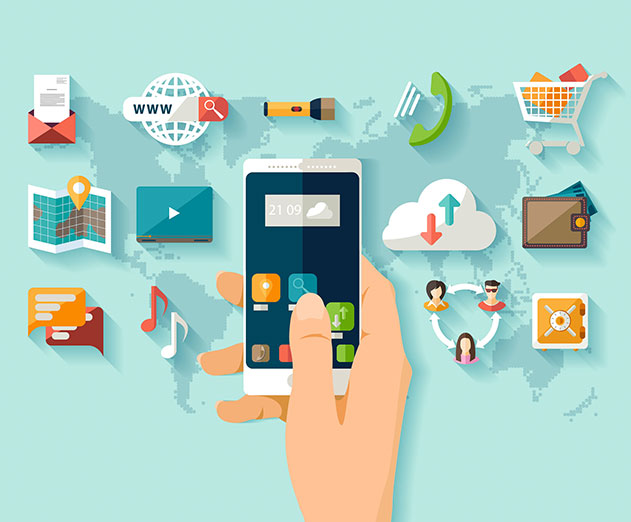 Re-engage mobile app users with the latest YouAppi solution

Monday, January 29, 2018 by Richard Harris



YouAppi has announced the launch of its Re-Engagement solution, created to maximize the value of all mobile users, whether acquired organically or through the YouAppi platform. Re-Engagement was designed to work in tandem with YouAppi's User Acquisition (UA) solution as part of its 360 Platform. The solution offers access to YouAppi's Real-time Bidding (RTB), social and...
---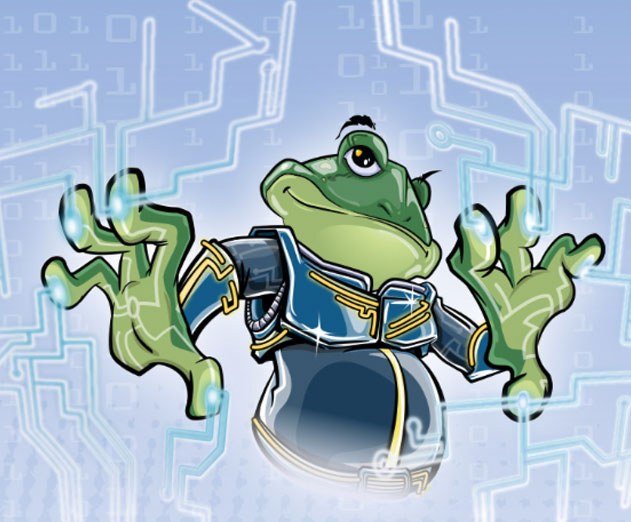 New updates come to the Toad product family

Wednesday, January 24, 2018 by Christian Hargrave



Quest Software has announced three new updates to the Toad product family, including Toad Edge v1.2, Toad Data Point v4.3 and Toad Intelligence Central v4.3. The new release of Toad Edge simplifies the development and management of next-generation open source database platforms, with added support for MariaDB and MySQL instances running on Microsoft Azure. Toad Data Poi...
---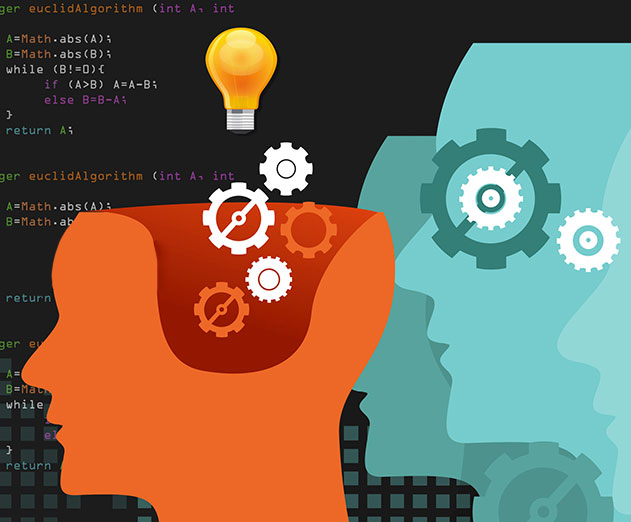 Continuous testing challenges for dev teams in 2018

Friday, January 12, 2018 by Eran Kinsbruner



Today's world revolves around digital technologies. For example, consider how much time you spend on your cell phone in a single day. According to analytics firm Flurry, it's more than five hours. From making calls to utilizing things like social media. banking and healthcare apps, there's an app for just about everything. But what if the apps that help run our lives su...
---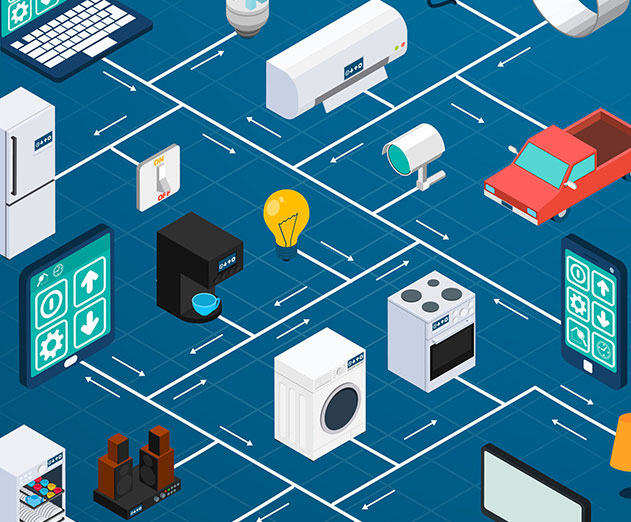 Overcoming IoT security threats to achieve better ROI

Monday, January 8, 2018 by Richard Harris



With B2B IoT segments expected to generate more than $300B annually by 2020, it's no surprise that companies are rushing to build out their IoT businesses and cash in on the modern day gold-rush. However, many manufacturers are struggling to achieve long term profitability for their IoT projects beyond initial hardware sales.The key to ensuring an organization's IoT inv...
---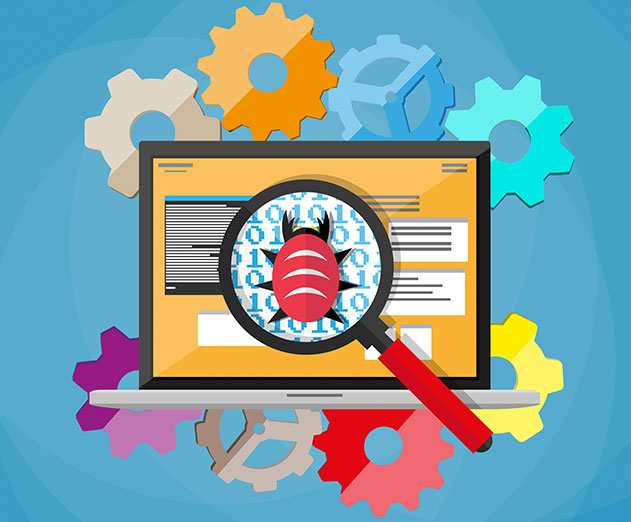 Software testing using Artificial Intelligence

Tuesday, January 2, 2018 by Richard Harris



As the complexity of software continues to increase and release delivery cycles shorten, software testers need to provide quality feedback to developers nearly instantaneously. In this age of continuous testing, companies are adopting a new mantra: Test smarter, not harder. There's simply no other choice, given the torrential pace of new software launches. Today, ...
---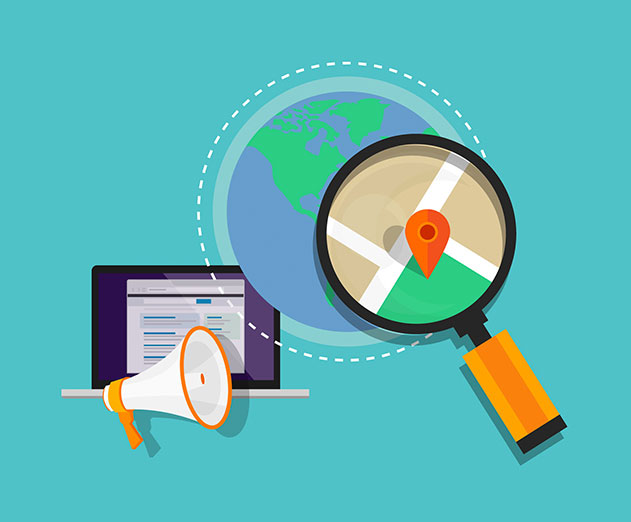 The new location based marketing strategy

Saturday, December 30, 2017 by Adrian Velthuis



Location is everything. The growing hype around location-based marketing has marketers leveraging real-time data to target consumers on-the-go. The location intelligence we have on people drives a large amount of consumer insight that can be used to affect decision-making processes. It is used to target the mobile customer, particularly if you know they are near a brick...
---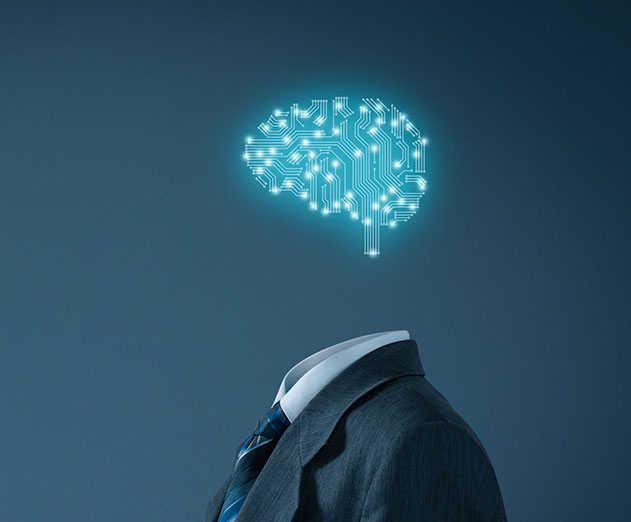 How AI is transforming business

Friday, December 29, 2017 by Wolf Ruzicka



Businesses are drowning in a deluge of data. Within the torrent of information are bits that, once analyzed, can help people make the best decisions for their company, but it's impossible to manually comb through and digest the raw data before the next wave arrives. Artificial intelligence (AI) offers one of the best solutions to finding the relevant data and forging it...
---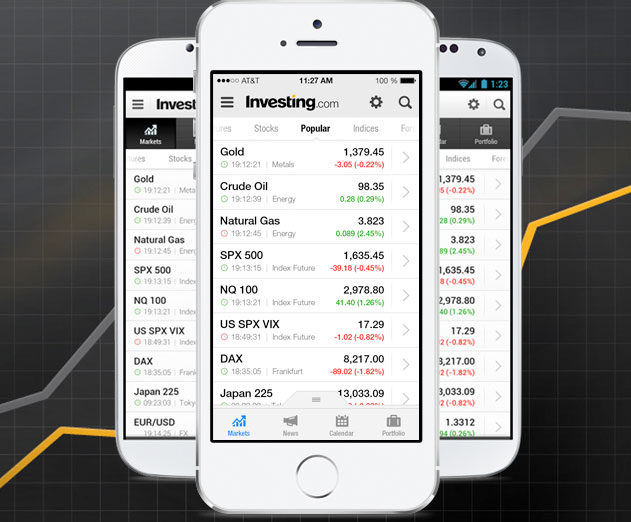 Investing.com launches cryptocurrency investment app

Thursday, December 28, 2017 by Christian Hargrave



Investing.com has announced the launch of its new cryptocurrency app. The new iOS and Android app is a one-stop-shop for those interested in cryptocurrencies, providing real-time price alerts, crypto news from hundreds of sources, analysis and more.With the value of Bitcoin continuing to hit a record high each week, and mainstream interest in cryptocurrency continuing t...
---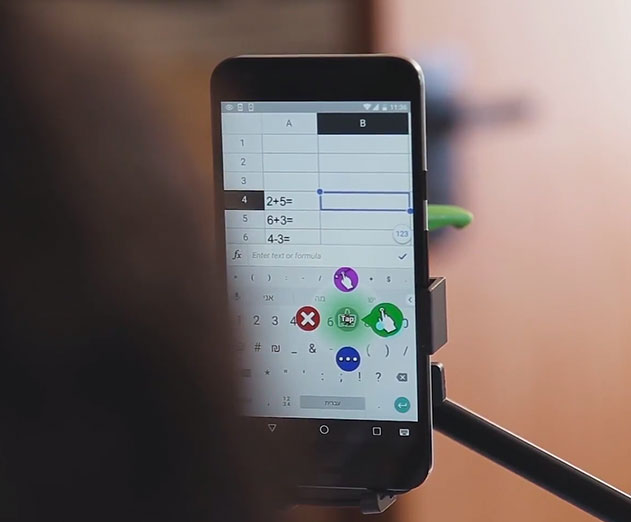 Open Sesame technology changes the world for paralyzed people

Friday, December 15, 2017 by Richard Harris



Sesame Enable seeks to open a new door to independence for millions of quadriplegics and people with disabilities around the world through the development of the first touch-free smartphone and tablet app called Open Sesame.Open Sesame technology works by tracking user's head movements using the front-facing camera of a smartphone or tablet. Users activate the app throu...
---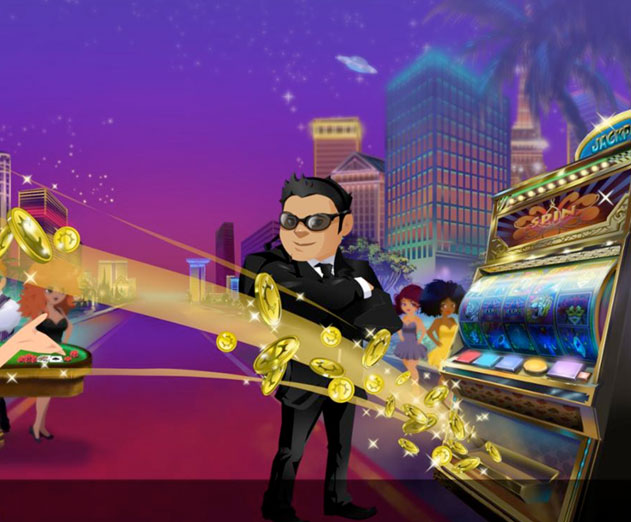 Converting 1.4M lines of code from Flash to Haxe

Thursday, December 14, 2017 by Richard Harris



FlowPlay has announced the completion of an extensive overhaul of the company's flagship social casino game, Vegas World. The relaunch follows nearly eighteen months of engineering work focused on improving key elements of the user interface including the conversion of all graphics from vector to bitmaps and rebuilding the client-side application to transform the front-...
---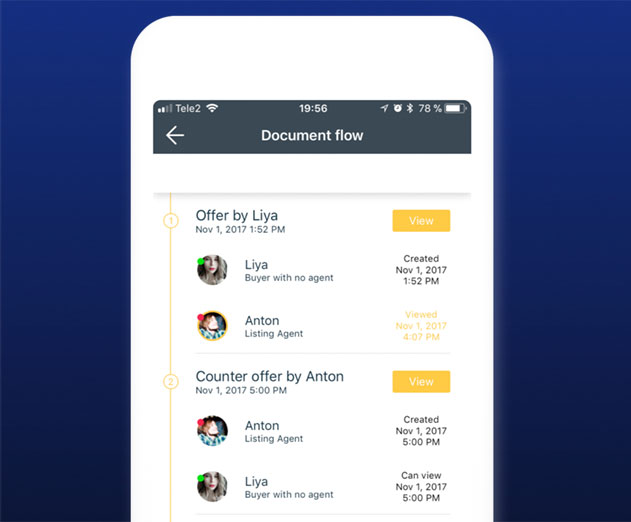 Ethereum blockchain meets the real estate market

Wednesday, December 13, 2017 by Richard Harris



ShelterZoom has announced that its blockchain-based online offer and acceptance platform for the real estate industry has gone live in the U.S. Other major international markets - including Canada, Australia, Europe, and countries in the Middle East - are set to go live in the first quarter of 2018.Built to be Real Estate Standards Organization (RESO) data dictionary-co...
---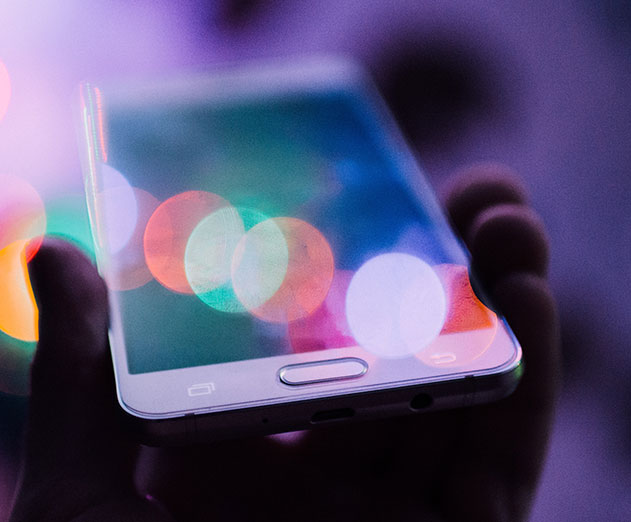 AI and machine learning make app development and marketing smarter

Wednesday, December 13, 2017 by Brian Solis



Build it and they will come. Those were the good ole days. It used to be good enough to design a great app. Add to that an engaging user experience (UX), positive feedback, a high ranking and word of mouth, and your app was ensured continued success. Nowadays however, mobile consumers are simply overwhelmed by choice. Did you know that if you add up all the apps in the ...
---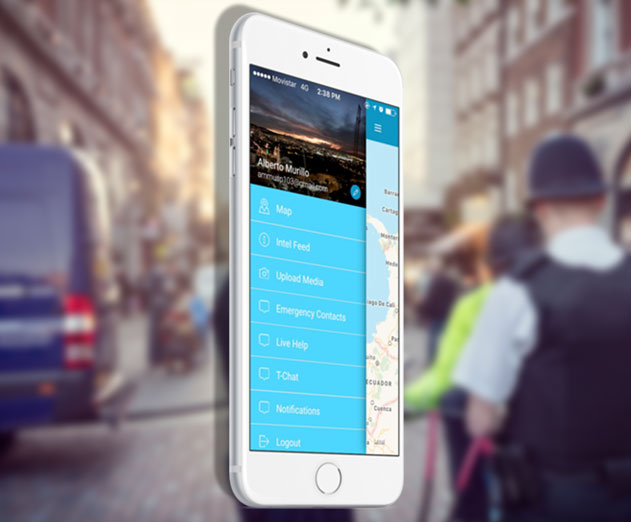 Get mass shooting alerts near you from TerrorMate app

Thursday, December 7, 2017 by Richard Harris



TerrorMate, the world's first terror alert app, is expanding its user alert capabilities to include mass shootings. The real-time intelligence system with well-established terror attack and terror threat alerting capabilities will now deliver structured, accurate mass shooting alerts and safety recommendations to its users within two minutes of an attack anywh...
---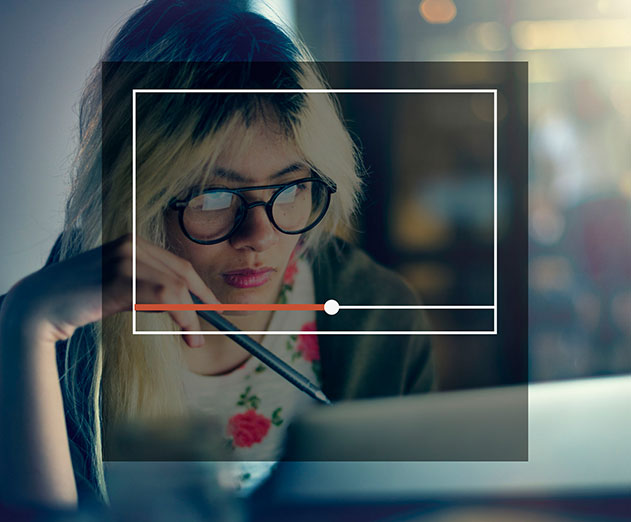 ABBYY announced their new real-time recognition SDK

Monday, December 4, 2017 by Richard Harris



ABBYY has announced the release of the new version of the ABBYY Real-Time Recognition Software Development Kit (RTR SDK) with added livestreaming video data capture functionality on iOS and Android mobile platforms. The Real-Time Recognition technology is capable of instantly pulling text information from on-screen objects and automatically converting it into digital da...
---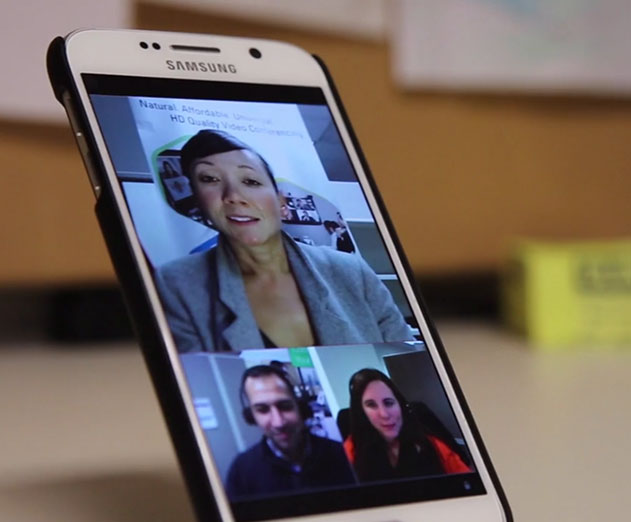 Research suggests a diverse need for video communications PaaS

Friday, December 1, 2017 by Christian Hargrave



Vidyo in collaboration with WebRTC ventures has released a report titled "The Rise of Embedded Video Communications: Trends in Video-Enabled Apps." The report shows that communications platforms-as-a-service (PaaS) is a top choice for those who are planning embedded video projects, with 49% of respondents saying that they plan to use a communications PaaS to initiate an...
---
Featured Stories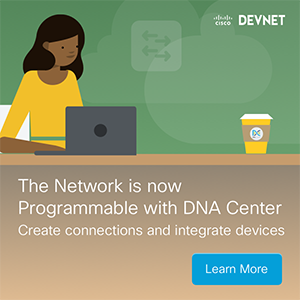 Stay Updated
Sign up for our newsletter for the headlines delivered to you

SuccessFull SignUp

co