real time
real time news search results
Developer news items we found relating to real time
35 results
---
The differences between web apps and native apps

Thursday, October 18, 2018 by Richard Harris



Even in 2018, years past the origional question, the debate rages on across the land, in office spaces and conference rooms every day - should we build a full-blown native mobile app, or is distributing over the web good enough? By now everyone knows the "mobile-first" mentality because statistics like 50% of web searches being done from a mobile dev...
---
Software development frameworks said to produce 2X ROI

Tuesday, October 16, 2018 by Richard Harris



The Qt Company announced the results of a new Forrester study that revealed investments in software development frameworks such as Qt can deliver an ROI of more than 250 percent. In today's hyper-connected world, the concept of real-time delivery of products and services is increasingly becoming a standard practice across a wide range of industries. ...
---
Simplifying digital transformation with VANTIQ Modelo 3.0

Friday, October 12, 2018 by Richard Harris



VANTIQ announced new capabilities in its VANTIQ Modelo application development platform that help companies gain maximum value from their event-driven, real-time business application initiatives that span from cloud to edge. VANTIQ Modelo 3.0 users can quickly build and deploy cloud-to-edge business applications that deliver improved business agility. "Digi...
---
RAPIDS data access acceleration comes to MapR

Friday, October 12, 2018 by Christian Hargrave



MapR Technologies, Inc. has announced support within the MapR Data Platform to accelerate data access and production deployments for data science through the RAPIDS open-source software. MapR helps data scientists accelerate the access of required training data by focusing on easing the issues of on-boarding, cleansing, cataloging, and feeding data at high performance t...
---
Enterprise security report says mobile workers put data at risk

Wednesday, October 10, 2018 by Christian Hargrave



According to a new study titled Greatest Mobile Security Threats in the Enterprise, a significant lack of visibility into devices and networks is putting businesses at risk for data leakage and phishing attacks. The study, conducted by Enterprise Mobility Exchange and commissioned by NetMotion Software, showed that nearly 50 percent of mobile workers spend the majority ...
---
SAP Data Hub launched at SAP TechEd conference

Friday, October 5, 2018 by Christian Hargrave



SAP SE announced the latest release of SAP Data Hub, which helps build agile, data-driven pipeline applications that tap a single, logical data set representing an entire enterprise. The all-in-one data orchestration solution distills business value from all data for operational excellence and digital expansion. The announcement was made at the SAP TechEd conference, be...
---
Collaboration tools and why big names are so successful utilizing them

Tuesday, October 2, 2018 by Christian Hargrave



Developers are notoriously bad at working together, so how is it that the big software brand names seem to make it all look so easy? From a freelancer to an enterprise software developer, utilizing a quality set of visual project management and collaboration tools is the name of the game in today's industry. Big companies like Wix are using platforms like monday.c...
---
The changes in iOS 12 for developers

Monday, October 1, 2018 by Richard Harris



It's here, iOS 12 - Apple's latest operating system, and it's chalked full of changes in everything from the user experience to under the programming hood. Along with the new OS, Apple has also released a new round of hardware, most notably with bigger screen sizes, a faster A12 chip, and the new Apple watch series 4. We've all seen the key note int...
---
Legacy system gridlock overcome in OutSystems 11

Friday, September 28, 2018 by Richard Harris



OutSystems announced the release of OutSystems 11, a low-code solution to address one of the biggest issues facing IT teams - legacy system gridlock. Building on its low-code platform for web and mobile apps, OutSystems 11 delivers new advanced capabilities to help organizations modernize legacy systems and replace large application portfolios. "The legac...
---
Biometric authentication for messaging apps is now available

Wednesday, September 26, 2018 by Christian Hargrave



ID R&D has announced the release of biometric authentication technology for messaging. The new solution, SafeMessage, offers multi-layer continuous authentication across messaging platforms without any impact to the user experience. ID R&D will be demoing SafeMessage, as well as its other voice and behavioral biometric products, at FinovateFall. SafeMessage p...
---
Mobile AR prototyping just got easy

Tuesday, September 25, 2018 by Richard Harris



Torch 3D Inc. announced a new mobile AR prototyping and design app that allows anyone to design 3D apps, even if they have no prior 3D knowledge or coding experience. The app makes it easy for designers and developers to build interactive, multi-scene prototypes in seconds, and to collaborate in real time with other designers, team members, and clients. The company a...
---
Xpress solution aims to help you create IoT apps faster

Friday, September 21, 2018 by Christian Hargrave



Silicon Labs now offers a new Wireless Xpress solution to help developers get IoT applications connected and running in a day, with no software development necessary. Silicon Labs' Wireless Xpress provides a configuration-based development experience with everything developers need including certified Bluetooth 5 Low Energy (LE) and Wi-Fi modules, integrated proto...
---
Women Who Tech announces top 10 start-up finalists

Thursday, September 20, 2018 by Christian Hargrave



Women Who Tech has announced the 10 finalists for its Women Startup Challenge Europe. Hundreds of women-led startups from 35 countries competed to pitch to investors and tech leaders, including Mitchell Baker, Chairwoman and Co-Founder of Mozilla, Jean-Louis Missika, Deputy Mayor of Paris, Fatou Diagne, Partner and Cofounder at Bootstrap Europe, Julien Quintard, Managin...
---
Changes to the way notifications work in iOS 12 you need to know

Wednesday, September 19, 2018 by Mike Herrick



iOS 12's public release has brought about key changes to the way we do notifications. With these changes, Urban Airship urges app publishers to adopt customer-centric messaging best practices to accommodate new user behavior, improve notification visibility and maximize the value that their app can deliver. Granular user controls over notifications, new Grouped No...
---
Watch your step at Fog World Congress 2018

Wednesday, September 19, 2018 by Richard Harris



When you arrive at Fog World Congress 2018, watch out for the robots. Autonomous mapping robots will be traversing and mapping the venue floor in real-time for conference attendees. It's fog in action, designed to validate that fog computing systems from various domains can communicate, explained conference organizers. Scheduled for October 1-3 in San Francisco...
---
Barbie Dreamhouse Adventures app launches by Mattel

Tuesday, September 18, 2018 by Christian Hargrave



Barbie is giving an inside look into her famous Dreamhouse with the launch of Barbie Dreamhouse Adventures, a brand new app based on the animated Netflix series by the same title that's now available on Android devices. The popular iOS version, which debuted on the App Store last month, has already hit the #1 spot for Top iPad Kids App in 100+ countries. Just i...
---
DevSecOps showcase by Sumo Logic unravels all their new changes

Monday, September 17, 2018 by Richard Harris



Sumo Logic announced a number of new solutions and enhancements to its platform to empower enterprises to "win in the analytics economy." These innovations, as well as those from DevSecOps ecosystem partners, will be showcased this week at Sumo Logic's user conference, Illuminate, in Burlingame, Calif. Illuminate will gather over 600 experts in machine d...
---
IT operations platform OpsRamp announces Fall 2018 release

Friday, September 14, 2018 by Christian Hargrave



OpsRamp has announced its Fall 2018 release with a new Topology Explorer, enhanced Service Maps, and comprehensive cloud database monitoring. The release expands on the use cases that modern digital operations teams use to discover, manage, and optimize their hybrid IT infrastructure. OpsRamp's latest release helps enterprise IT teams deliver IT operations-as-a...
---
Code security gamification company nabs $3.5M in funding

Friday, September 14, 2018 by Christian Hargrave



Secure application development platform provider Secure Code Warrior announced that it has gained US $3.5 million in funding from two strategic venture capital firms. The financing was led by Washington DC-based Paladin Capital Group, with participation from Sydney-based AirTree Ventures. The initial funding round will allow the company to further expand its rapidly gro...
---
Edge computing research reveals key nuances

Thursday, September 13, 2018 by Richard Harris



In early 2018, the AT&T Foundry launched an edge computing test zone in Palo Alto, CA to experiment with emerging applications upon this new network infrastructure paradigm. Edge computing is the act of moving storage and processing capabilities to the perimeter of the network - or geographically closer to the end-user. As next-gen applications require increasing pr...
---
PagerDuty Summit 2018 brings big changes

Thursday, September 13, 2018 by Christian Hargrave



At PagerDuty's signature event, PagerDuty Summit 2018, the company has brought together an impressive list of enterprise development specialists to San Francisco, CA. And in addition to all of the speaker presentation and demos, the company has also unveiled many new company announcements targeted right at making enterprise more business aware and capable of ma...
---
Smart Transit SDK has launched from HERE Mobility

Friday, September 7, 2018 by Richard Harris



HERE Mobility announced the launch of their Mobility Software Development Kit (SDK) using intelligent matching algorithms and big data to provide developers with smart mobility capabilities to enrich their apps and increase user engagement. The HERE Mobility SDK enables native integration with the HERE Mobility Marketplace, a global one-stop-shop for aggregating mobi...
---
Free mobile maps and traffic tiles for developers from new TomTom SDK

Thursday, September 6, 2018 by Richard Harris



When Google Maps increased the prices developers have to pay for the privlage of using them, many a developer went scurrying to find alternatives because even though there is a bit of "credit" they apply to your account, charges climb very quickly. But at TechCrunch Disrupt SF, TomTom has announced that it will offer free maps and traffic tiles on its ...
---
Decentralized application development boosted with Lisk Core 1.0

Thursday, August 30, 2018 by Richard Harris



Lisk commenced the official release of Lisk Core 1.0 to its Mainnet following a period of rigorous testing and development. By utilizing sidechain technology written in JavaScript, Lisk's Sidechain Development Kit (SDK) will enable developers to build scalable decentralized applications on blockchain, including deploying their own custom tokens. Commenting...
---
VMworld 2018 sees new VMware cloud operations services drop

Thursday, August 30, 2018 by Christian Hargrave



At VMworld 2018, VMWare addressed the challenges of multi-­cloud environments head-­on, announcing new and enhanced VMware Cloud Services that will enable cloud operations, DevOps, and security and compliance teams to better manage cloud costs, operations, security, and compliance across clouds. The advancements to VMware's cloud operations platform includ...
---
AI features coming in Talla Intelligent Knowledge Base version 2

Friday, August 24, 2018 by Christian Hargrave



Talla launched version 2.0 of the Talla Intelligent Knowledge Base. This new platform update harnesses techniques in natural language processing and AI-powered automation to achieve significant benefits for revenue generating teams within companies. Rob May, Founder and CEO Talla said: "Businesses today are driven by information, but the way that information is...
---
GPS tracking app for kids going back to school

Thursday, August 23, 2018 by Richard Harris



The freedom of Summer has come to an end for millions of students starting School in 2018. While the kids fret about what a new year brings, parents rejoice, but worry at the same time because despite their best preparation to ready kids to start the year - it's just part of being a parent to be concerned about everything, especially knowing the location of their ...
---
Open Source security comes to GitHub

Thursday, August 16, 2018 by Richard Harris



Sonatype announced Sonatype DepShield, a new GitHub application that enables developers to experience basic open source security governance, free of charge. Powered by Sonatype's OSS Index, DepShield integrates directly into GitHub repositories and allows developers to easily identify and avoid using open source components with known vulnerabilities. "The...
---
Developing apps for the cloud to fuel faster releases

Wednesday, August 15, 2018 by David Jones



Businesses are moving faster than ever to deliver new software updates to their users, in order to ensure that their products and services are always aligned with expectations and continuously delivering top-notch customer experiences. They have to move quickly because that's what customers expect, thanks to companies like Amazon, who reportedly delivers new updat...
---
Flaregames partners with MeeWow to publish Tap Empire

Friday, August 10, 2018 by Richard Harris



Mobile gaming publisher Flaregames announced the next imminent global launch in its Q3/Q4 line-up with hyper-casual idle game Tap Empire releasing 11th October on iOS and Android devices. This debut game from San Francisco studio MeeWow Games will be the third title from the Flaregames Accelerator and the second to launch in the next two months, with Super Spell Heroes,...
---
Release Insights released to the Eggplant suite

Friday, August 10, 2018 by Christian Hargrave



Eggplant has announced the addition of Eggplant Release Insights to its Digital Automation Intelligence (DAI) Suite. The technology enhances the company's automation capabilities, providing intuitive analytics and insights that help teams understand the impact on user satisfaction and business outcomes if they release another version of their product now. This helps...
---
Using GraphQL for building internal apps quickly

Wednesday, August 8, 2018 by Tanmai Gopal



The transition from IT's role in organizations, from a mere horizontal function to one of a strategic advantage, is playing out the world over. However, most change management techniques behind these efforts tend to disproportionately focus on end-user facing software - often at the cost of intra-organization or internal applications (apps). Internal apps prope...
---
Tunity launches SDK to let developers build TV audio streaming apps

Tuesday, August 7, 2018 by Richard Harris



Tunity announced the debut of Tunity SDK for Audio. An SDK that gives any customer-facing business, from restaurants to gyms, airports, and universities, the ability to implement a white-labeled version of Tunity's deep learning TV audio streaming technology. This allows users to hear live audio from muted televisions directly on their existing mobile devices. Tun...
---
WhatsApp chooses Nexmo for their business solution

Monday, August 6, 2018 by Christian Hargrave



Vonage announced that Nexmo is a provider for the new WhatsApp Business solution. In limited availability, WhatsApp is now opening its doors to businesses, allowing them to communicate with their customers on a more engaging platform. By leveraging Nexmo APIs to simplify their integrations and handle the complexity of maintenance and operations, WhatsApp Business use...
---
OverOps Platform helps DevOps find misbehaving code with ML

Thursday, August 2, 2018 by Christian Hargrave



Machine learning meets bug detection with the announcement that OverOps made about the release of their new platform. DevOps teams will soon be armed with net new machine data to effectively evaluate the reliability of software they promote and implement a culture of accountability within their organizations, says OverOps with the release fo their platform. At its core,...
---
Featured Stories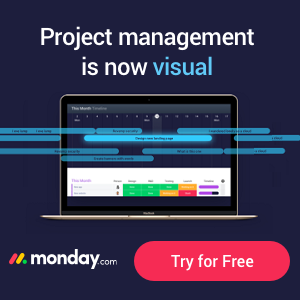 Stay Updated
Sign up for our newsletter for the headlines delivered to you
SuccessFull SignUp