real time news search results
Developer news items we found relating to real time
150 results
---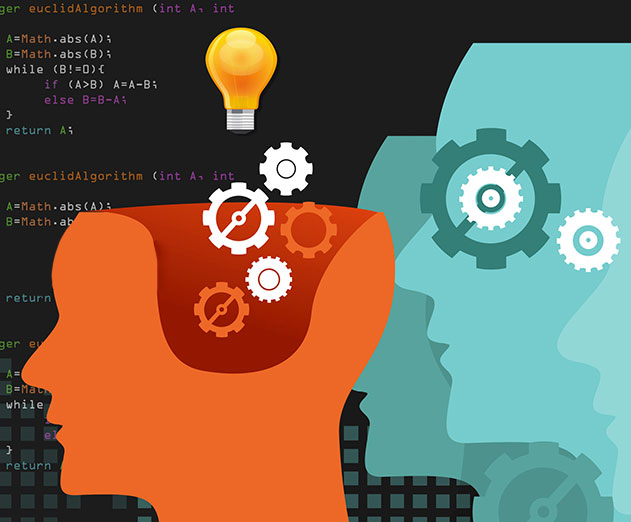 Continuous testing challenges for dev teams in 2018
Friday, January 12, 2018 by Eran Kinsbruner

Today's world revolves around digital technologies. For example, consider how much time you spend on your cell phone in a single day. According to analytics firm Flurry, it's more than five hours. From making calls to utilizing things like social media. banking and healthcare apps, there's an app for just about everything. But what if the apps that help run our lives su...
---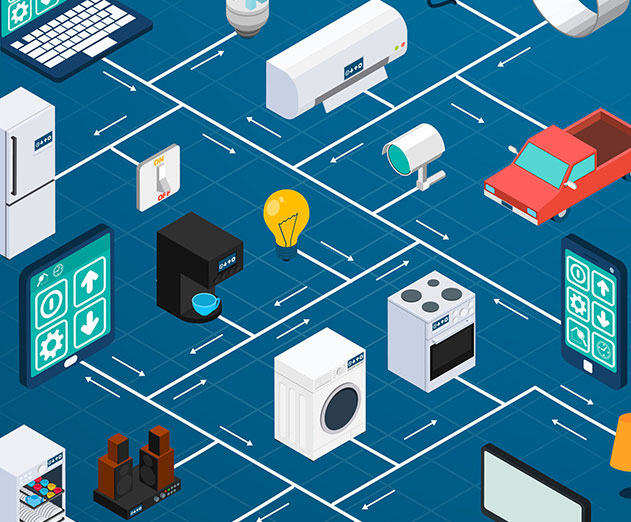 Overcoming IoT security threats to achieve better ROI
Monday, January 08, 2018 by Richard Harris

With B2B IoT segments expected to generate more than $300B annually by 2020, it's no surprise that companies are rushing to build out their IoT businesses and cash in on the modern day gold-rush. However, many manufacturers are struggling to achieve long term profitability for their IoT projects beyond initial hardware sales.The key to ensuring an organization's IoT inv...
---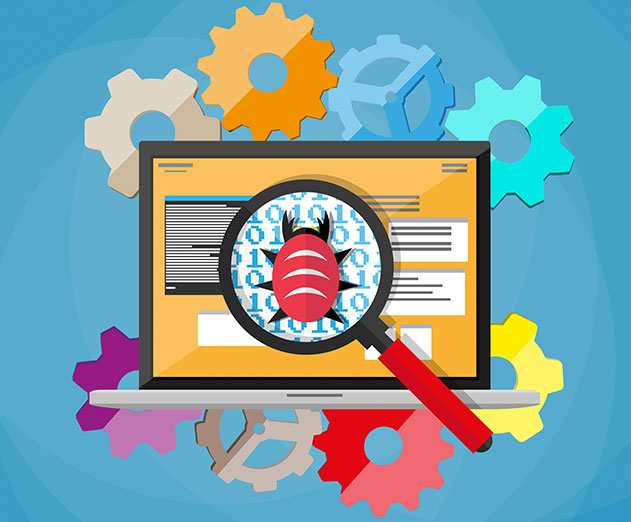 Software testing using Artificial Intelligence
Tuesday, January 02, 2018 by Richard Harris

As the complexity of software continues to increase and release delivery cycles shorten, software testers need to provide quality feedback to developers nearly instantaneously. In this age of continuous testing, companies are adopting a new mantra: Test smarter, not harder. There's simply no other choice, given the torrential pace of new software launches. Today, ...
---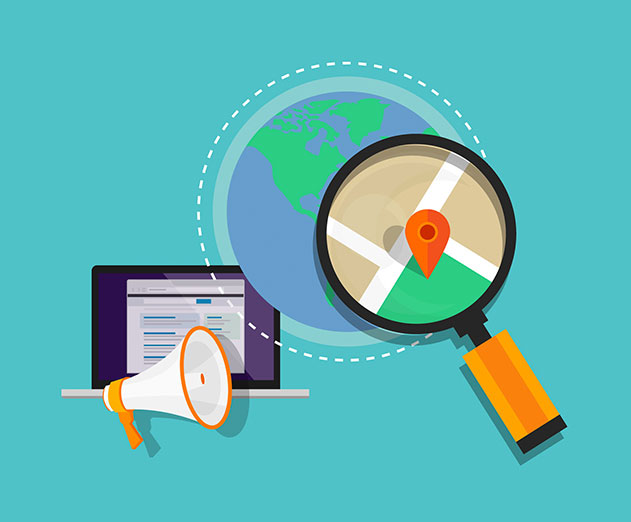 The new location based marketing strategy
Saturday, December 30, 2017 by Adrian Velthuis

Location is everything. The growing hype around location-based marketing has marketers leveraging real-time data to target consumers on-the-go. The location intelligence we have on people drives a large amount of consumer insight that can be used to affect decision-making processes. It is used to target the mobile customer, particularly if you know they are near a brick...
---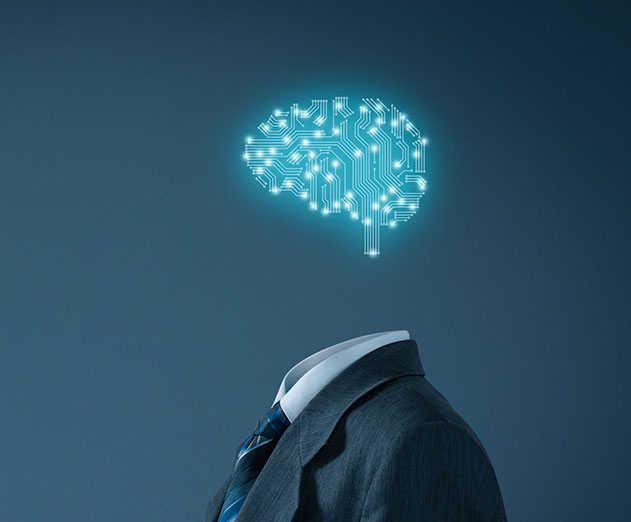 How AI is transforming business
Friday, December 29, 2017 by Wolf Ruzicka

Businesses are drowning in a deluge of data. Within the torrent of information are bits that, once analyzed, can help people make the best decisions for their company, but it's impossible to manually comb through and digest the raw data before the next wave arrives. Artificial intelligence (AI) offers one of the best solutions to finding the relevant data and forging it...
---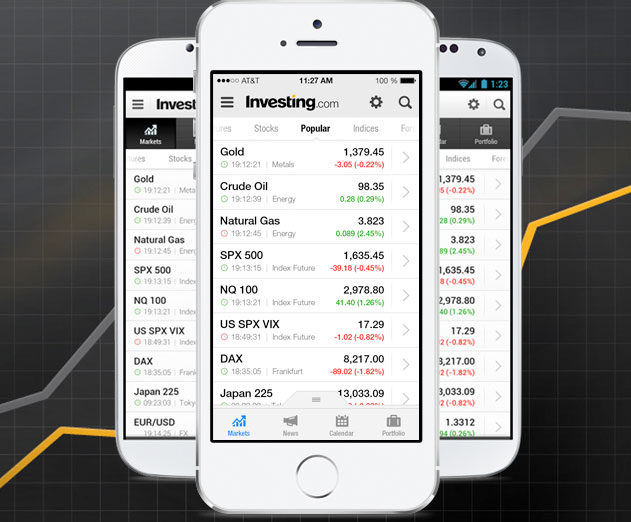 Investing.com launches cryptocurrency investment app
Thursday, December 28, 2017 by Christian Hargrave

Investing.com has announced the launch of its new cryptocurrency app. The new iOS and Android app is a one-stop-shop for those interested in cryptocurrencies, providing real-time price alerts, crypto news from hundreds of sources, analysis and more.With the value of Bitcoin continuing to hit a record high each week, and mainstream interest in cryptocurrency continuing t...
---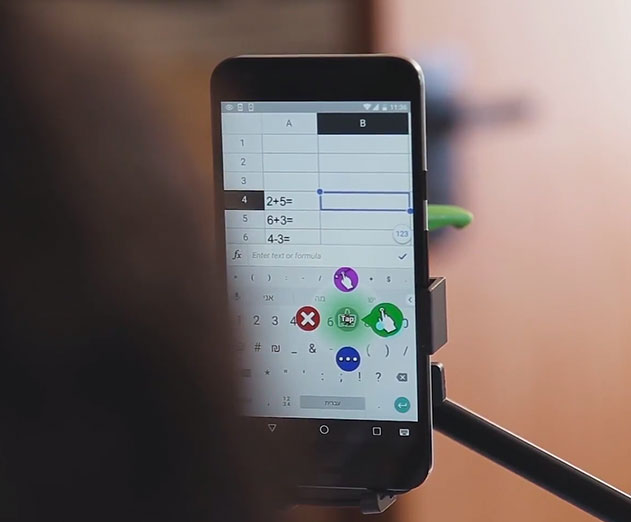 Open Sesame technology changes the world for paralyzed people
Friday, December 15, 2017 by Richard Harris

Sesame Enable seeks to open a new door to independence for millions of quadriplegics and people with disabilities around the world through the development of the first touch-free smartphone and tablet app called Open Sesame.Open Sesame technology works by tracking user's head movements using the front-facing camera of a smartphone or tablet. Users activate the app throu...
---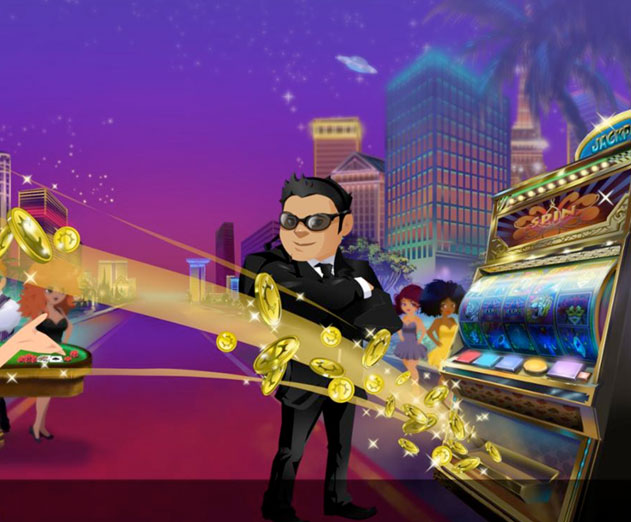 Converting 1.4M lines of code from Flash to Haxe
Thursday, December 14, 2017 by Richard Harris

FlowPlay has announced the completion of an extensive overhaul of the company's flagship social casino game, Vegas World. The relaunch follows nearly eighteen months of engineering work focused on improving key elements of the user interface including the conversion of all graphics from vector to bitmaps and rebuilding the client-side application to transform the front-...
---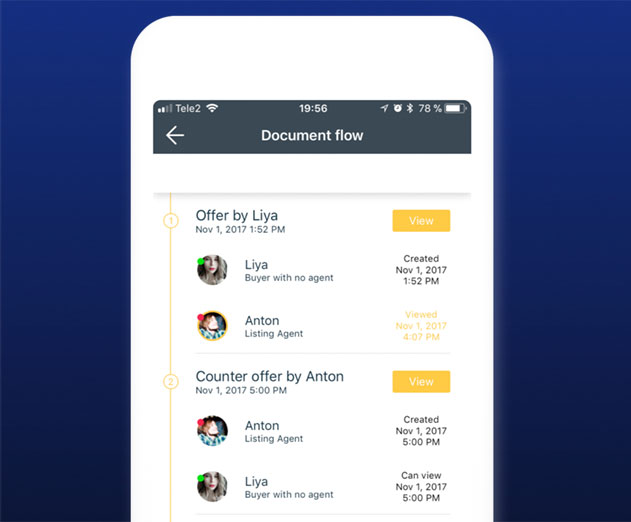 Ethereum blockchain meets the real estate market
Wednesday, December 13, 2017 by Richard Harris

ShelterZoom has announced that its blockchain-based online offer and acceptance platform for the real estate industry has gone live in the U.S. Other major international markets - including Canada, Australia, Europe, and countries in the Middle East - are set to go live in the first quarter of 2018.Built to be Real Estate Standards Organization (RESO) data dictionary-co...
---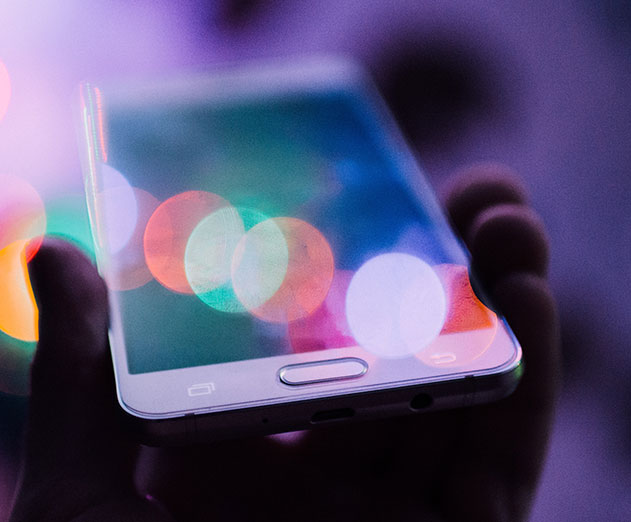 AI and machine learning make app development and marketing smarter
Wednesday, December 13, 2017 by Brian Solis

Build it and they will come. Those were the good ole days. It used to be good enough to design a great app. Add to that an engaging user experience (UX), positive feedback, a high ranking and word of mouth, and your app was ensured continued success. Nowadays however, mobile consumers are simply overwhelmed by choice. Did you know that if you add up all the apps in the ...
---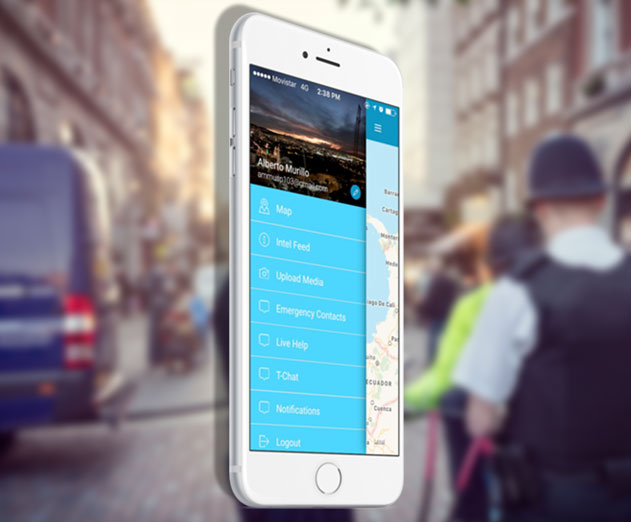 Get mass shooting alerts near you from TerrorMate app
Thursday, December 07, 2017 by Richard Harris

TerrorMate, the world's first terror alert app, is expanding its user alert capabilities to include mass shootings. The real-time intelligence system with well-established terror attack and terror threat alerting capabilities will now deliver structured, accurate mass shooting alerts and safety recommendations to its users within two minutes of an attack anywh...
---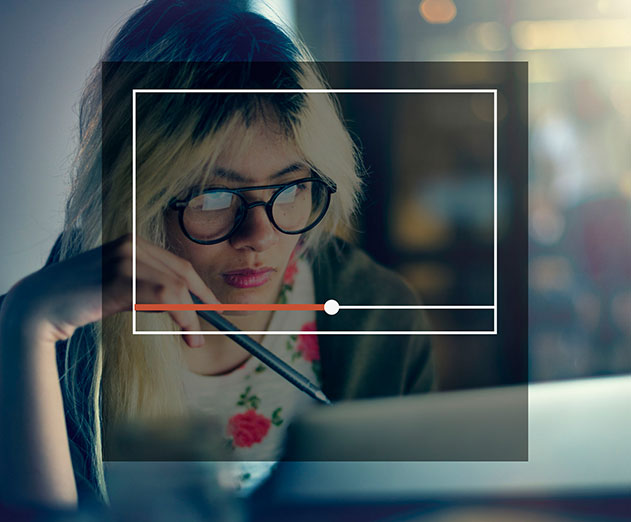 ABBYY announced their new real-time recognition SDK
Monday, December 04, 2017 by Richard Harris

ABBYY has announced the release of the new version of the ABBYY Real-Time Recognition Software Development Kit (RTR SDK) with added livestreaming video data capture functionality on iOS and Android mobile platforms. The Real-Time Recognition technology is capable of instantly pulling text information from on-screen objects and automatically converting it into digital da...
---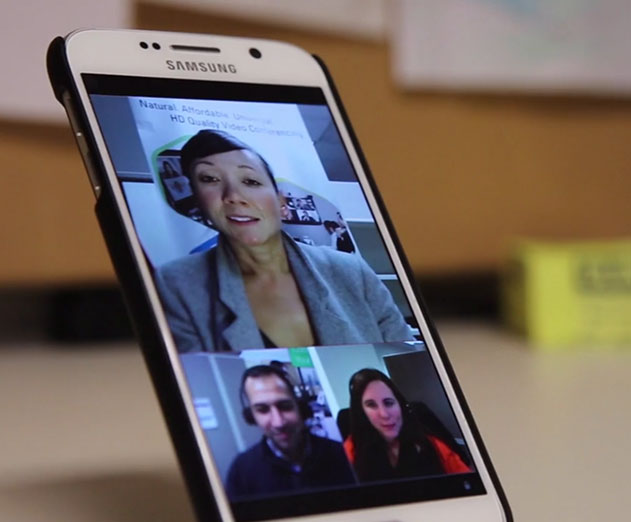 Research suggests a diverse need for video communications PaaS
Friday, December 01, 2017 by Christian Hargrave

Vidyo in collaboration with WebRTC ventures has released a report titled "The Rise of Embedded Video Communications: Trends in Video-Enabled Apps." The report shows that communications platforms-as-a-service (PaaS) is a top choice for those who are planning embedded video projects, with 49% of respondents saying that they plan to use a communications PaaS to initiate an...
---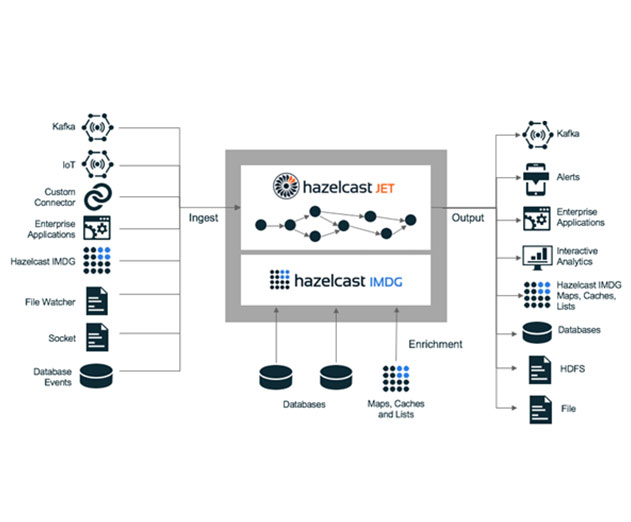 Hazelcast Jet 0.5 API unveiled to increases dev productivity
Wednesday, November 29, 2017 by Christian Hargrave

Hazelcast has announced the 0.5 release of Hazelcast Jet - an application embeddable, distributed computing platform for fast processing of big data sets. New functionality in Hazelcast Jet 0.5 includes the Pipeline API for general purpose programming of batch and stream processing, and fault tolerance using snapshotting with the integrated Hazelcast IMDG. The overall f...
---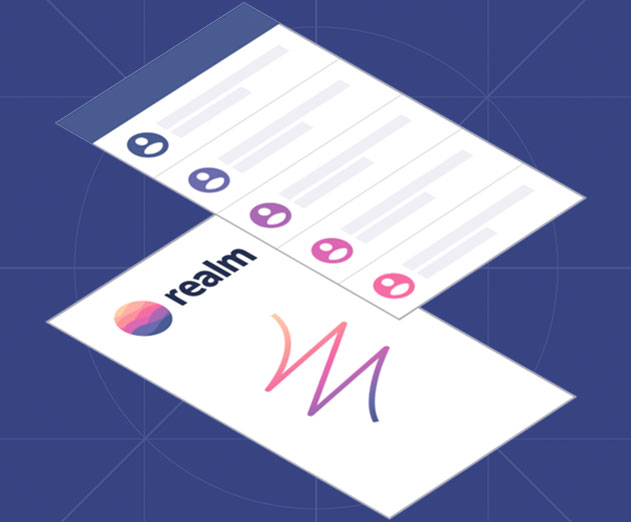 Realm extends commitment for Microsoft .Net mobile platform
Tuesday, November 21, 2017 by Christian Hargrave

Realm has announced Realm .NET, a comprehensive initiative to make it easier for Microsoft developers to build real-time, responsive mobile apps. Making Realm increasingly compatible with the modern Microsoft stack, Realm .NET extends the company's mobile data platform to the .NET developer ecosystem and Universal Windows Platform, extending Realm's long-standing suppor...
---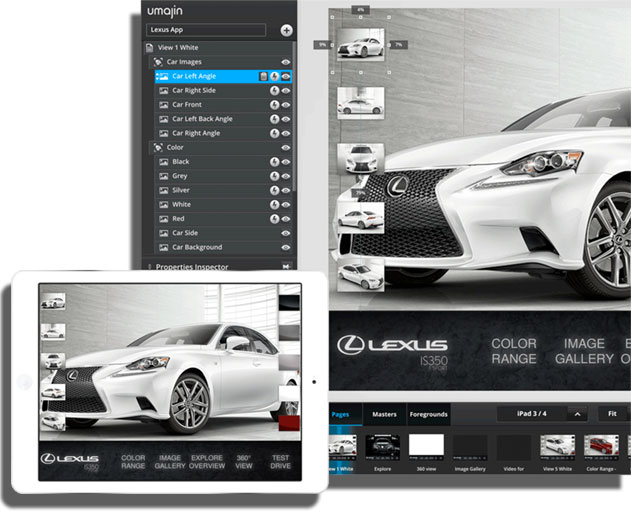 Umajin Immerse just launched
Monday, November 20, 2017 by Christian Hargrave

Umajin Immerse has announced the launch of Umajin Immerse, a development platform that includes 3D, Digital Agents, Augmented Reality (AR), Virtual Reality (VR), offline mapping and simplified and secure provisioning of enterprise data resources. The platform is used to drive innovation and digital transformation for enterprises, allowing rapid deployment of digital pro...
---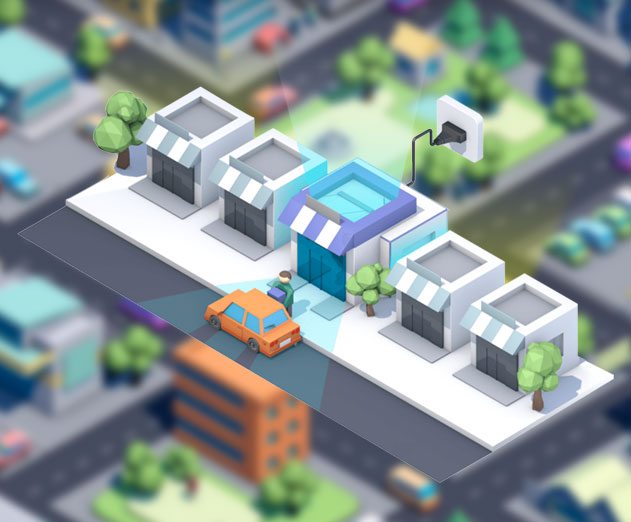 The Curbside ARRIVE SDK for developers
Thursday, November 16, 2017 by Richard Harris

Curbside, a Silicon Valley startup that connects stores and restaurants with mobile customers, recently announced a public SDK for ARRIVE, Curbside's predictive arrival technology, which accurately determines when someone is approaching a physical store - all without draining the customer's smartphone battery.This tool is available to developers to incorporate into any ...
---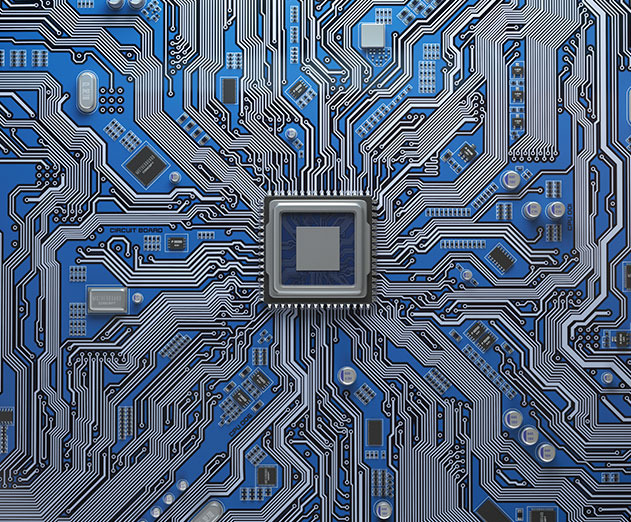 Drawbridge launches the Connected Consumer Graph
Wednesday, November 15, 2017 by Richard Harris

Drawbridge has announced simplified access for brands and enterprises to test and access cross-device data through its Self-Service Graph Platform. The identity data platform offers marketers new ways to quickly, easily, and transparently understand how a custom Connected Consumer Graph from Drawbridge can extend and enhance first-party data for people-based marketing a...
---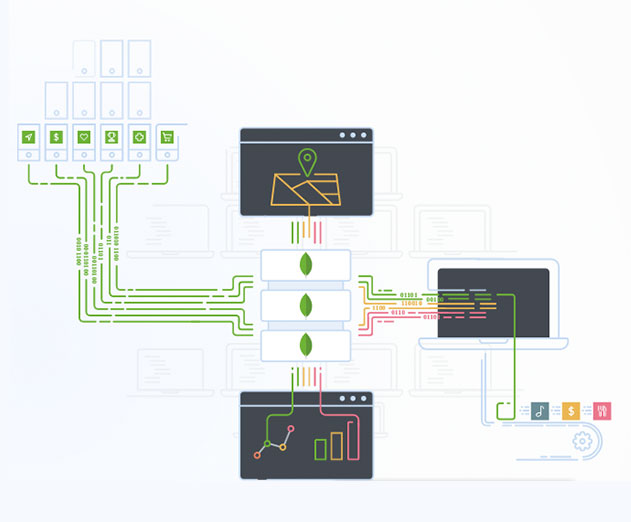 MongoDB 3.6 set to release in December 2017
Thursday, November 09, 2017 by Richard Harris

MongoDB Inc. announced the release of MongoDB 3.6, the latest release of their NoSQL database solution. According to the company, v3.6 of the solution will be made available in early December of 2017."MongoDB was created by developers, for developers to provide a modern database designed for today's highly sophisticated applications. This latest release delivers key in...
---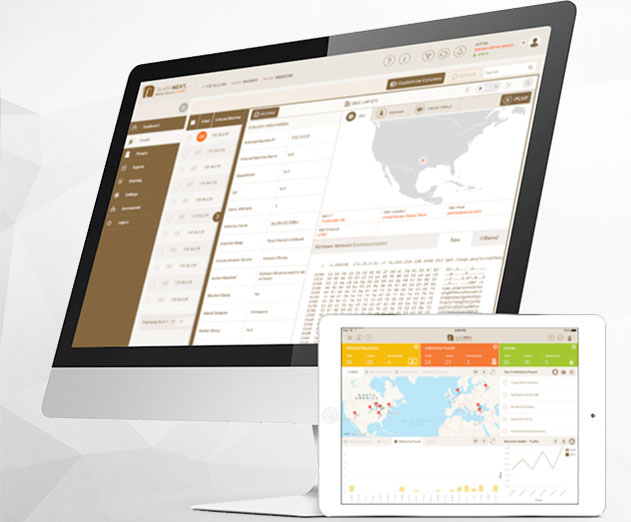 SlashNext launches AI internet threat protection system
Thursday, November 09, 2017 by Christian Hargrave

SlashNext announced the company's broad market release of the SlashNext Internet Access Protection System to protect organizations from cross platform social engineering and phishing, malware, exploits and callback attacks. The system goes beyond first generation signature-based and second generation sandbox-based technologies and deploys artificial intelligence and cog...
---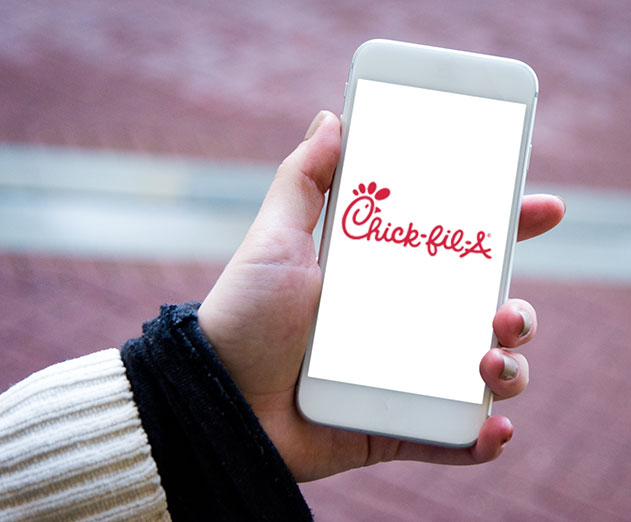 Chick-fil-A used visual A/B testing to improve mobile experience
Wednesday, November 08, 2017 by Richard Harris

Mobile visual A/B testing is a process by which enterprises of all sizes are seeing satisfying results, all while companies are simultaneously increasing the value of their mobile presence. We sat down and talked with both Aaron Glazer, the CEO and Co-Founder of Taplytics, and Jay Ramirez, the Mobile Product Manager at Chick-fil-A Corporate, to learn about how the Chick...
---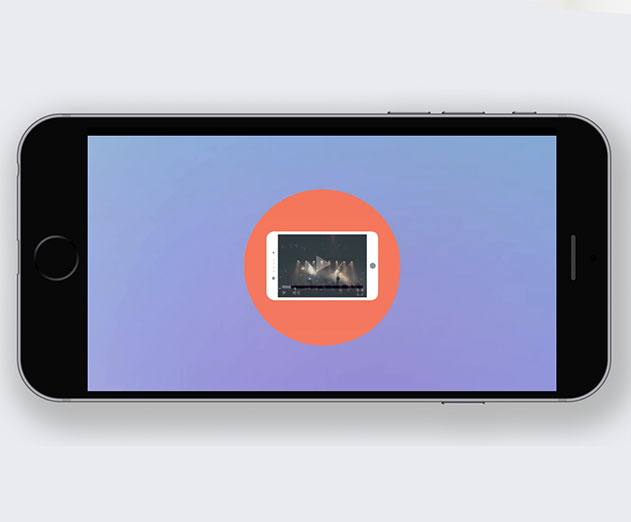 YouAppi launches lightweight SDK
Thursday, November 02, 2017 by Christian Hargrave

YouAppi has announced the launch of its lightweight SDK, designed to seamlessly deliver the company's comprehensive 360 Degree Growth Marketing platform to leading mobile brands. This new SDK enables full control of ad delivery, including rewarded video, interstitial video and interstitial ads, through an intuitive, self-service platform. YouAppi's 360 Degree Growth Mar...
---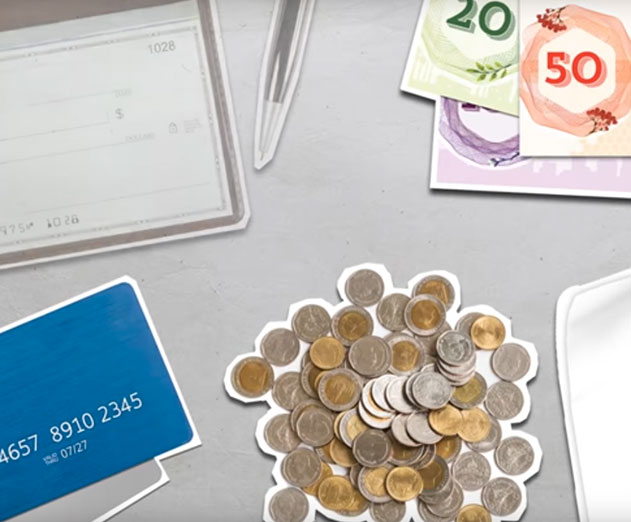 The Gates Foundation chats about Mojaloop
Wednesday, November 01, 2017 by Richard Harris

The Bill & Melinda Gates Foundation has released new open-source software for creating payment platforms that will help unbanked people around the world access digital financial services. The software, called Mojaloop, establishes a blueprint for connecting today's financial services sector and can be used to overcome the barriers to interoperability that banks and ...
---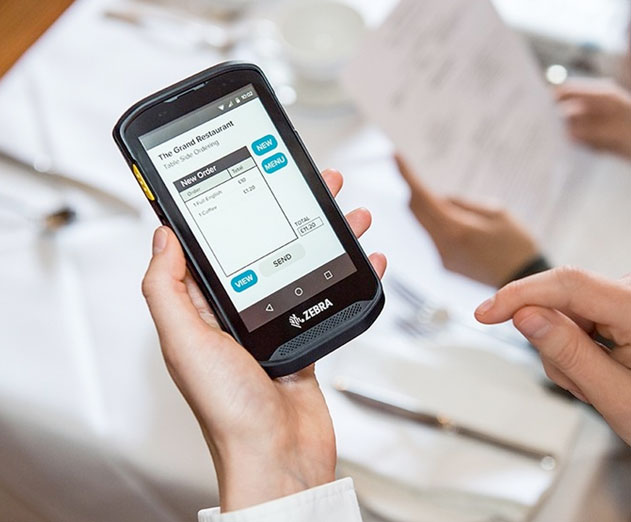 Zebra to introduce first SMB Mobile Device
Tuesday, October 31, 2017 by Christian Hargrave

Zebra Technologies Corporation has introduced the TC20, a rugged, value-driven mobile computer designed to meet the specific needs of small-and-medium-sized businesses (SMBs). The TC20 is a light, durable and long-lasting mobile device developed for indoor use for SMBs in sectors such as retail and hospitality. With the TC20, SMBs can now enjoy business-ready functions ...
---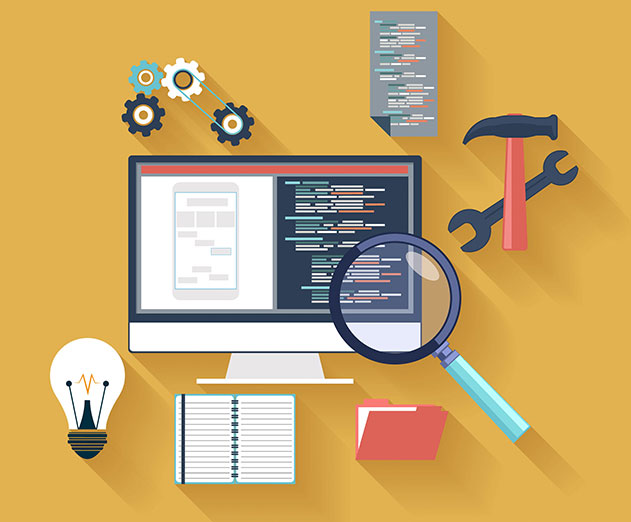 Low code and no code app development benefits
Wednesday, October 25, 2017 by Richard Harris

No-code and low-code platforms serve development projects in a myriad of different ways. It's all about assessing a business user's ability and the problem at hand to determine the best approach for the job.That's why we had a chat with John Carione, Product Marketing strategy at Quick Base to learn more about No-code and Low-Code application development.ADM: We've hear...
---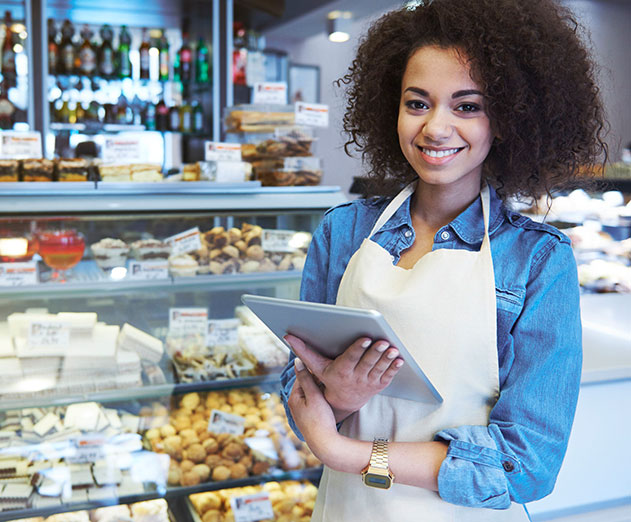 SimpleOrder chats about their Restaurant Management Software
Tuesday, October 24, 2017 by Richard Harris

Restaurant inventory management software platform SimpleOrder was founded in Tel Aviv, Israel in 2012 by restaurant industry veterans who saw a critical need to bring back-of-house operations into the 21st Century. SimpleOrder's restaurant industry management software platform provides restaurant operators with an automated inventory system that provides counts and cost...
---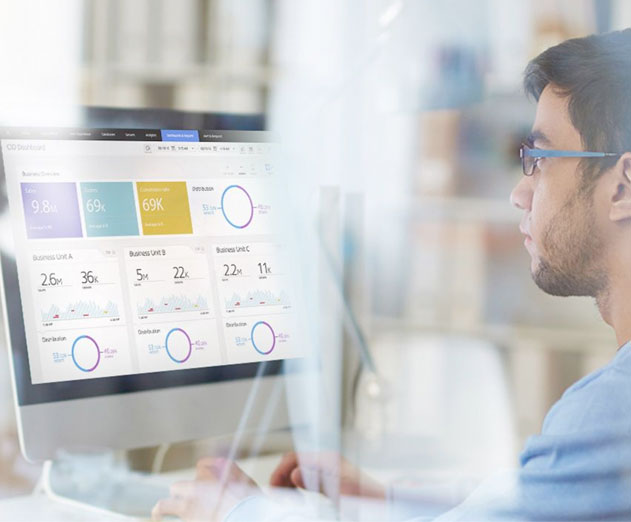 AppDynamics unveils the next gen business iQ
Monday, October 23, 2017 by Christian Hargrave

AppDynamics, a Cisco company and the leader in application intelligence, has announced new machine learning capabilities, and all new IoT network visibility, and vision for the next generation Business iQ, giving CIOs a bold new future with one platform to drive the business through the complexity of the digital economy.Every enterprise is deploying more and more softwa...
---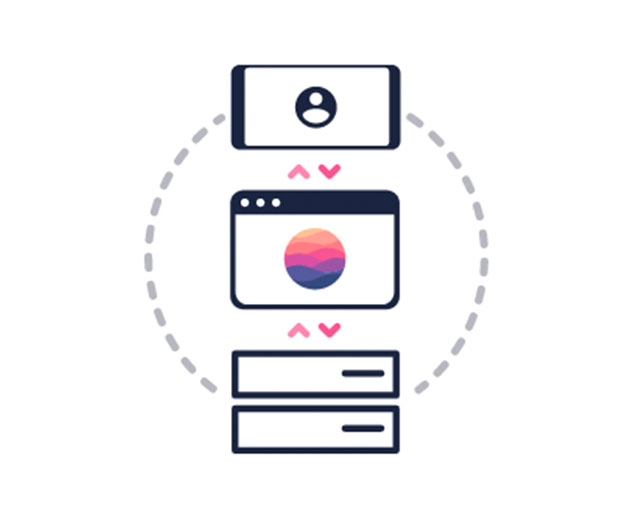 Realm 2.0 launches with all new features
Sunday, October 22, 2017 by Richard Harris

Realm has announced Realm Platform 2.0 a significant upgrade to their mobile database solution that makes it easier for developers to build real-time, responsive mobile apps that deliver an improved user experience.The Realm Platform empowers organizations and developers to build mobile apps that offer real-time features like messaging and collaboration that were previo...
---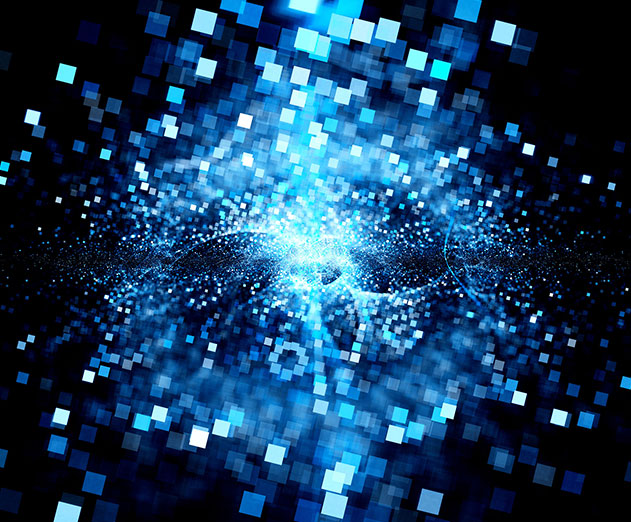 Diffusion 6.0 messaging platform launches
Friday, October 20, 2017 by Richard Harris

Push Technology has announced the release of Diffusion 6.0 - Push Technology's data streaming and messaging platform is available on-premise, in-the-cloud, or in hybrid configurations. Speed, resiliency, and ease of scalability are the fundamental requirements for Mobile and IoT application development. Challenges created by unreliable and congested networks stand in th...
---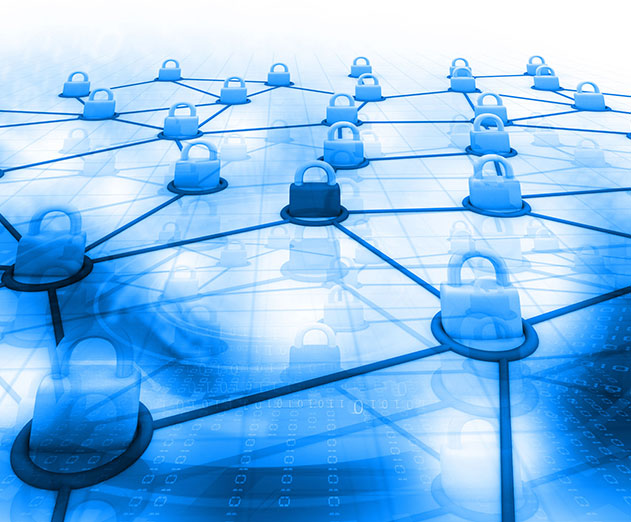 DevSecOps is important and here is why
Friday, October 20, 2017 by Richard Harris

In the digital age, securing your development projects against malicious hackers can be quite the challenge. And when you take security and try to scale security to an enterprise, the challenge seems insurmountable. Evident by the frequent hacking incidents we see come through the news.Enter DevSecOps. DevSecOps is a methodology that interweaves the aspects of DevOps an...
---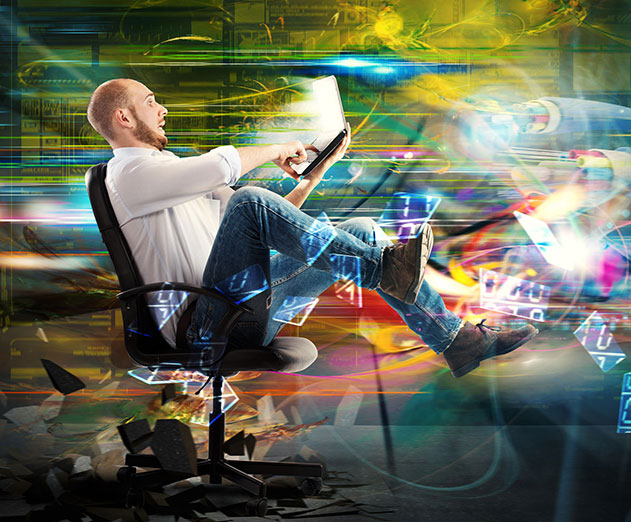 Speeding up your iOS app with a few lines of code
Wednesday, October 18, 2017 by Kanwal Sarwar

Susie Wee, CTO of Cisco DevNet, blogged about the Apple and Cisco partnership just a few months ago. The announcement covered the DevNet Fast Lane Validation for iOS developers and how just adding a few lines of code to an iOS app can get it priority on an enterprise network!This is important. When deploying new services, enterprises want to make sure that the appl...
---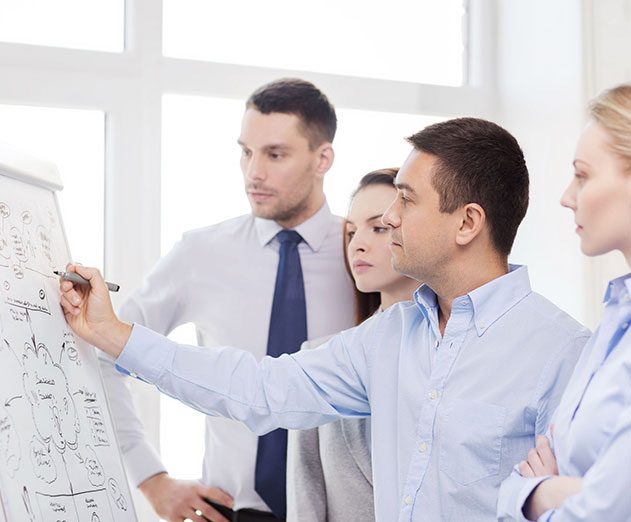 Solving the challenges of database DevOps
Monday, October 16, 2017 by Richard Harris

As companies look to the promises of DevOps to improve their applications' quality and delivery, obstacles still exist with relational databases that hinder adoption of this collaborative process. In this interview, Perry Krug, Principal Architect of Strategic Accounts at Couchbase, shares insight into why relational database management systems impede database DevOps, a...
---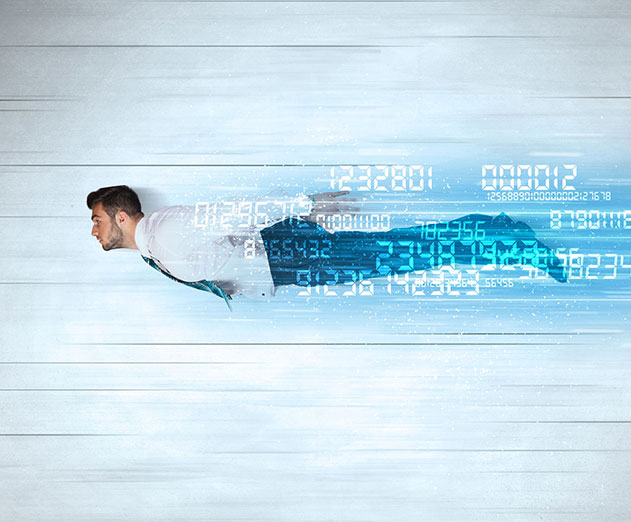 The impact of fast data on the modern application stack
Monday, October 09, 2017 by Richard Harris

Lightbend has announced its Fast Data Platform to help operationalize applications built for streaming data use cases. The new distribution aims to support how organizations design, build and run fast data applications, as new use cases like Real-Time Decisioning, Real-Time Personalization, IoT and others evolve the big data requirements from its legacy batch/Hadoop roo...
---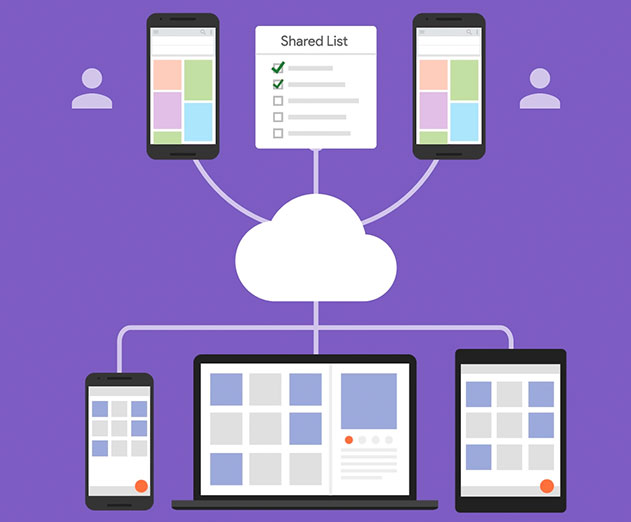 The evolution of Cloud Firebase
Thursday, October 05, 2017 by Richard Harris

These days, if you're developing a mobile or web app, there's a good chance you'll need to sync your data to the cloud. Maybe that's because your users want to share data with their friends for some exciting in-app collaboration, or maybe they simply want to access their data from more than one device.But syncing data between all those devices and the cloud isn't quite ...
---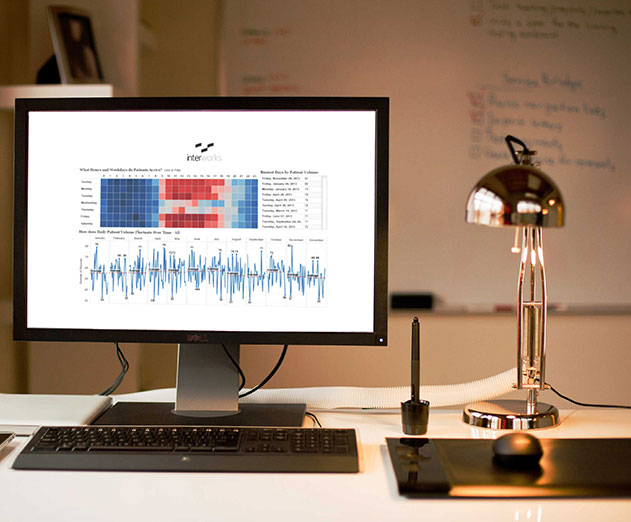 Kinetica and NVIDIA launch business intel platform
Monday, October 02, 2017 by Richard Harris

—Kinetica has announced a new solution combining the power of NVIDIA DGX Station and Kinetica's GPU-accelerated database to speed up Tableau queries, providing users the ability to make faster data-driven decisions. Available immediately from NVIDIA and Kinetica business partner InterWorks, the new solution allows customers of Tableau to modernize their underlying datab...
---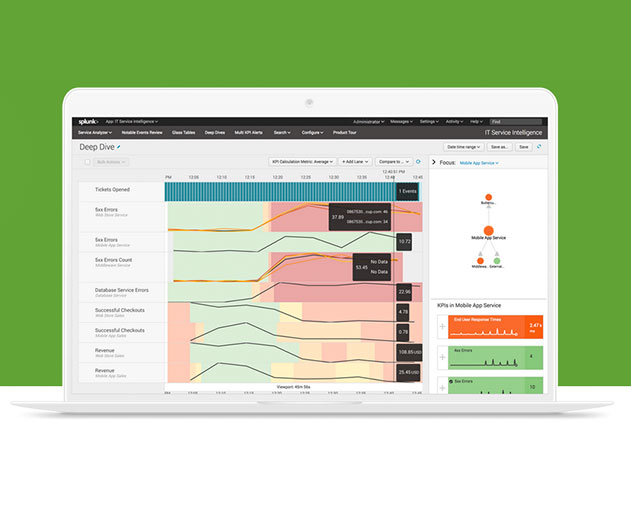 Splunk expands machine learning capabilities
Monday, October 02, 2017 by Richard Harris

Splunk Inc. has announced expanded machine learning capabilities across its product portfolio with the release of their Enterprise 7.0, IT Service Intelligence (ITSI) 3.0, User Behavior Analytics (UBA) 4.0 and updates to their Cloud platform. Splunk also introduced an updated suite of solutions that apply analytics and machine learning to fraud and cloud monitoring use ...
---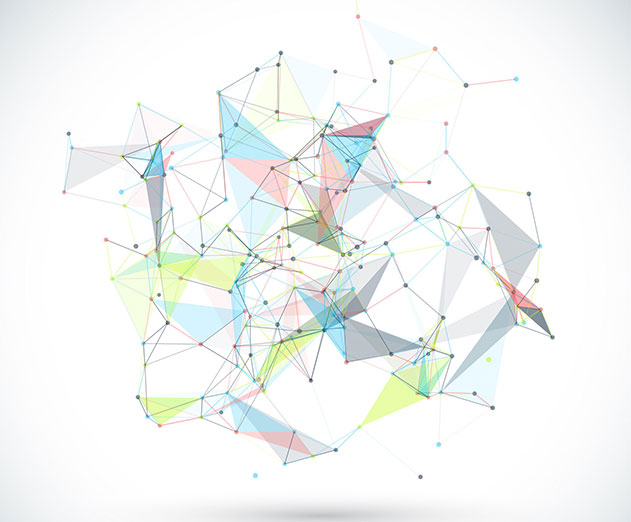 Python-powered machine learning with Anaconda and MS partnership
Monday, October 02, 2017 by Christian Hargrave

Anaconda, Inc. has announced it is partnering with Microsoft to embed Anaconda into Azure Machine Learning, Visual Studio and SQL Server to deliver data insights in real time. Microsoft and Anaconda will partner to deliver Anaconda for Microsoft, a subset of the Anaconda distribution available on Windows, MacOS and Linux. Anaconda, Inc. will also offer a range of suppor...
---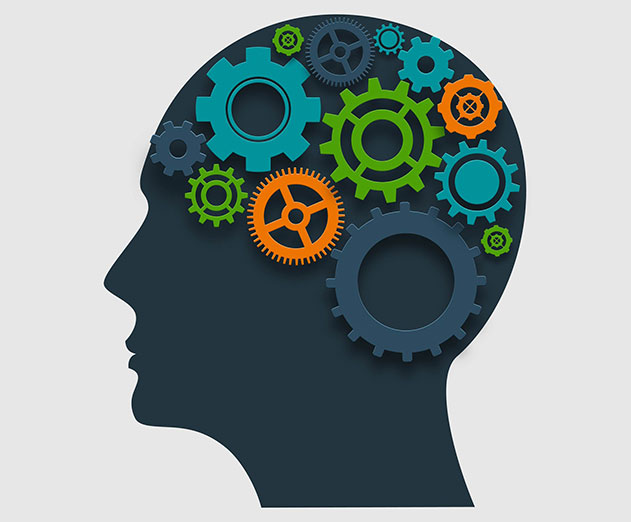 MemSQL is simplifying machine learning in their v6 update
Friday, September 29, 2017 by Christian Hargrave

MemSQL showcased at the Strata Data Conference the ability to run machine learning (ML) algorithms in a distributed SQL environment. In the newest release of MemSQL 6, the company added new extensibility features to enable ML, massive performance improvements for analytical queries, and a broader set of online operations.Previously, the path to implement ML meant workin...
---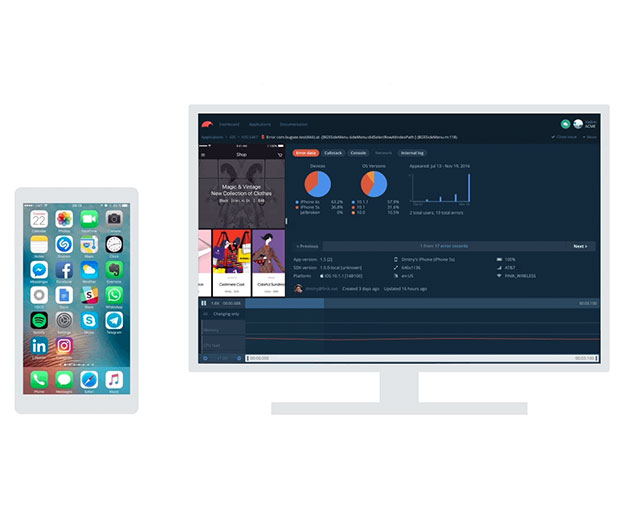 Bugsee crash reporting platform gets all new integrations
Wednesday, September 27, 2017 by Richard Harris

Bugsee has announced new developer-friendly features including instant feedback, application health assessment, and new integrations with popular mobile development frameworks, bug trackers and collaboration tools. These enhancements underscore the company's mission to arm mobile app developers with the information needed to find and fix pesky bugs right at their finger...
---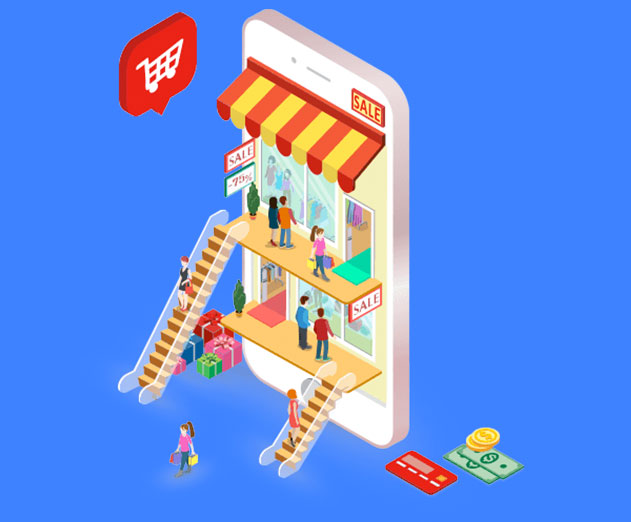 DeviceID reset fraud is now top ad fraud method
Wednesday, September 27, 2017 by Richard Harris

AppsFlyer has introduced the general availability of a holistic, integrated solution - Protect360 - that helps immunize advertisers against the cost and loss of mobile install fraud. In beta testing with select clients, Protect360 revealed DeviceID Reset Fraud was more widespread than previously known, and will cost advertisers an estimated $1.1-$1.3 billion in 2017 whi...
---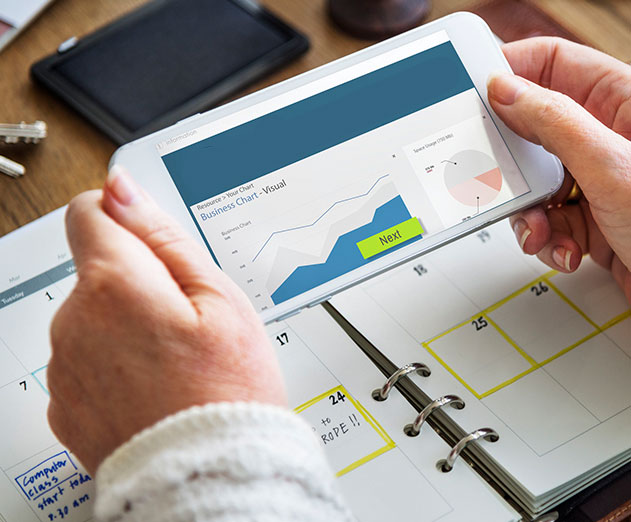 The evolution of APMs
Wednesday, September 27, 2017 by Shlomi Gian

The World Wide Web became publicly available in August of 1991. Within a few years, PCs became an essential household item and short after it was already clear that the existing infrastructure was not made to scale. Web pages featuring "404 error" codes were a common aggravating flow in the user experience.To help the web scale and ease user frustration, CDN (Cont...
---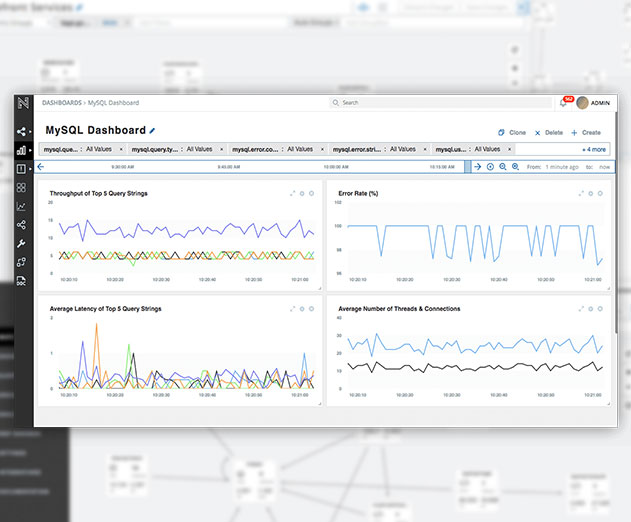 Netsil emerges from stealth with new AOC
Tuesday, September 26, 2017 by Richard Harris

Netsil has launched from stealth by unveiling the Netsil Application Operations Center (AOC), a universal observability and monitoring platform for modern cloud applications. With the AOC, Netsil enables DevOps teams to gain complete visibility into all the services and their dependencies, with absolutely no code changes required. As a result, DevOps teams are able to r...
---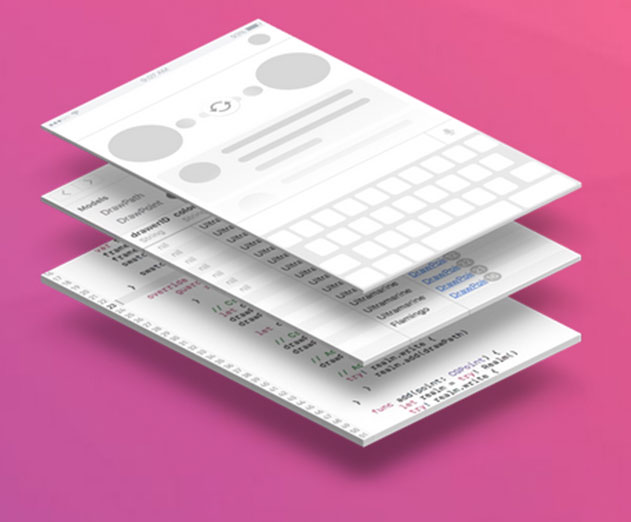 Realm receives investment for their mobile platform
Tuesday, September 26, 2017 by Richard Harris

Realm has announced a strategic investment from Ericsson Ventures, Khosla Ventures and Scale Venture Partners. In addition to the investment, Realm and Ericsson will work together to develop new types of cloud services to improve mobile applications and the network experience.The Realm Mobile Platform empowers organizations and developers to build mobile apps that offer...
---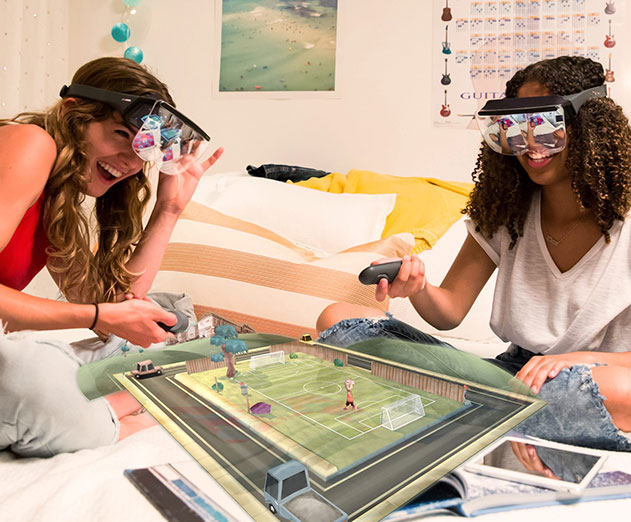 Mira raises $1M for their AR headset Prism
Monday, September 25, 2017 by Christian Hargrave

Mira has recently raised $1 million Seed Plus funding round led by Greylock Partners, Founders Fund Angel, and Macro Ventures, bringing Mira's total funding raised to date to $2.5 million. The additional funding will be used to provide more resources to the burgeoning developer community and bolster Mira's content partnership initiatives. Additionally, Mira announced th...
---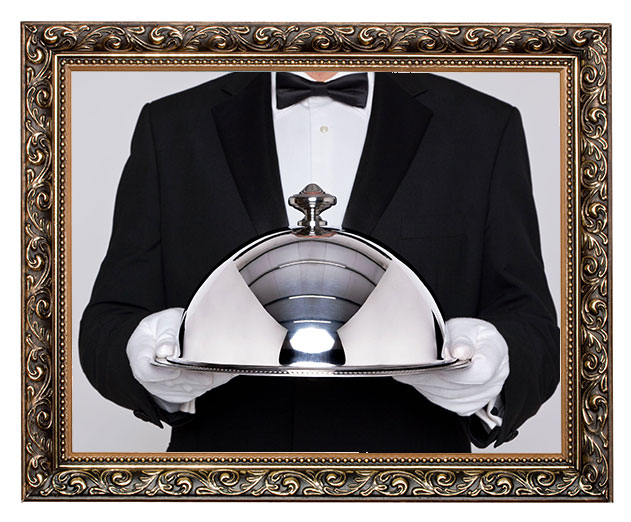 Voice-enabled AI smart art is coming for hotels
Friday, September 22, 2017 by Richard Harris

Soundwall and Volara have announced a joint solution that enables hotel guests to make verbal requests of their guest room "smart art" and seamlessly receive the requested service from the hotel. This new enterprise solution is compatible with Amazon Alexa, Google Assistant and other natural language processing platforms and integrates seamlessly into other hotel techno...
---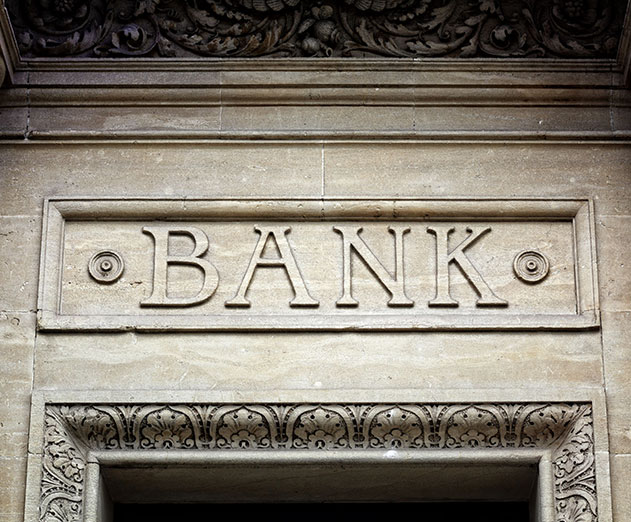 Finxact expands capabilities for open Core-as-a-Service banking
Friday, September 22, 2017 by Richard Harris

Finxact has announced the availability of new features in its sandbox for qualified banks and ancillary service partners to begin exploring, innovating, and building novel products, mobile services, and modern banking capabilities. These new features are part of their Core-as-a-Service being launched in full-scale operations late this year.Their sandbox and Open Core AP...
---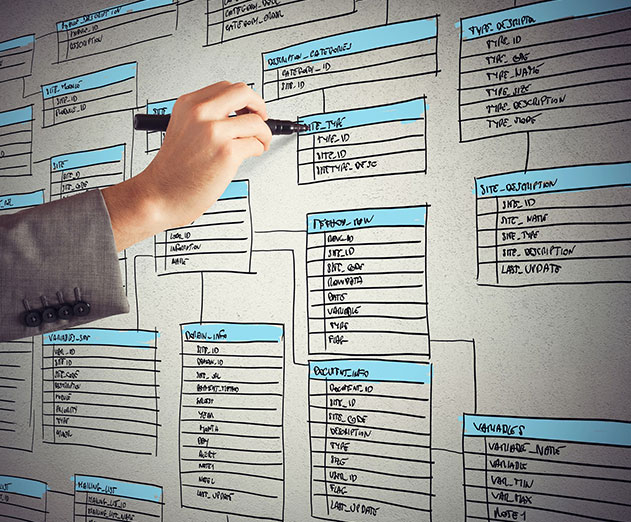 TigerGraph nabs $31M in Series A funding
Tuesday, September 19, 2017 by Richard Harris

TigerGraph has made announcements including its emergence from stealth, securing of $31M in Series A funding, general availability of TigerGraph, and availability of both its Cloud Service and GraphStudio. Their Native Parallel Graph Technology (NPG) powers real-time deep link analytics for enterprises with complex and colossal amounts of data. Formerly known as GraphSQ...
---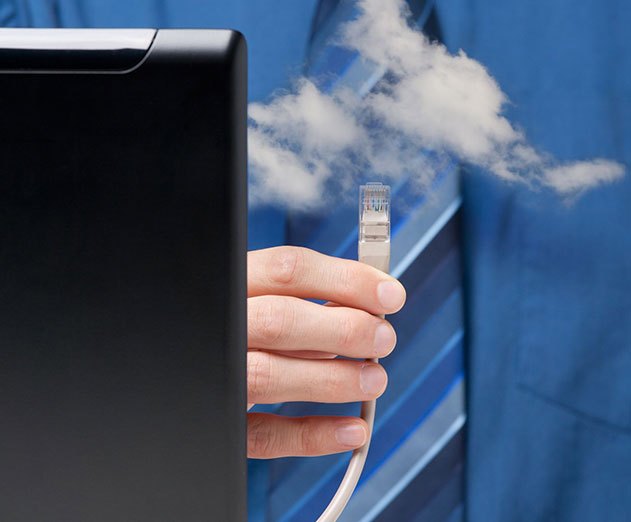 SaaS adoption is increasing
Tuesday, September 19, 2017 by Richard Harris

Progress has announced findings from its 2017 Data Connectivity Outlook Survey. Progress surveyed 1,200 business and IT professionals in various roles, representing a range of industries across the globe, to capture their views on the impact of the changing landscape of disruptive data sources.Key Findings:- SaaS adoption has increased from 62% to 79% in the last year a...
---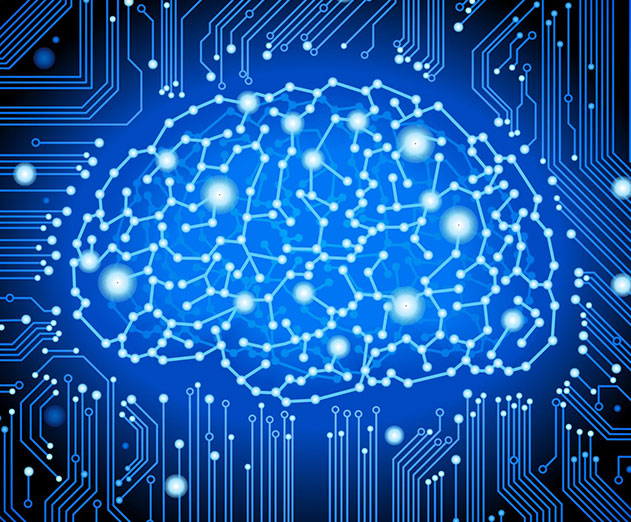 The impact of AI on the nearshoring market
Tuesday, September 19, 2017 by Richard Harris

Artificial Intelligence solutions, such as machine learning and deep learning algorithms, and chatbots, are fast becoming a business necessity for organizations everywhere, helping them make data-driven predictions to improve business outcomes, enhance customer service and to improve business workflow. But as a nascent and complex technology, it's difficult for companie...
---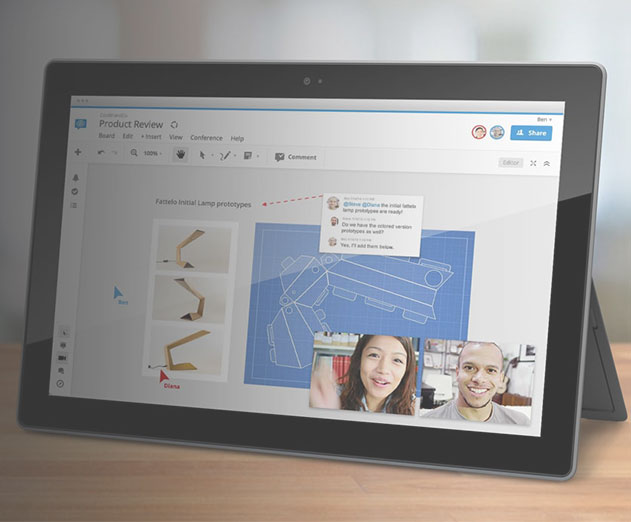 WebRTC live video JavaScript API now avaliable
Friday, September 15, 2017 by Richard Harris

TokBox has announced that the version of its OpenTok Platform for WebRTC that supports Safari 11 browser will roll out of beta and be available to all developers upon iOS general availability later this month. "This is a major turning point for live video," noted TokBox CEO Scott Lomond. "Now that we are able to support embedded communications in all of the major browse...
---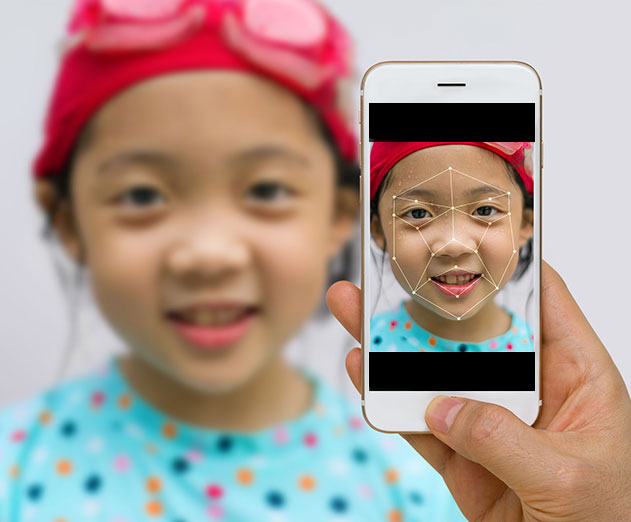 Behavioral and biometric mobile authentication will end passwords
Friday, September 15, 2017 by David Vergara

You can say this about passwords: they're incredibly resilient. Not in a bulletproof kind of way but, more precisely, in terms of how long they've been around. According to Robert Svensson in his book "From Hacking to Report Writing: An Introduction to Security and Penetration," the first computer system to use passwords was built by researchers at the Massachusetts Ins...
---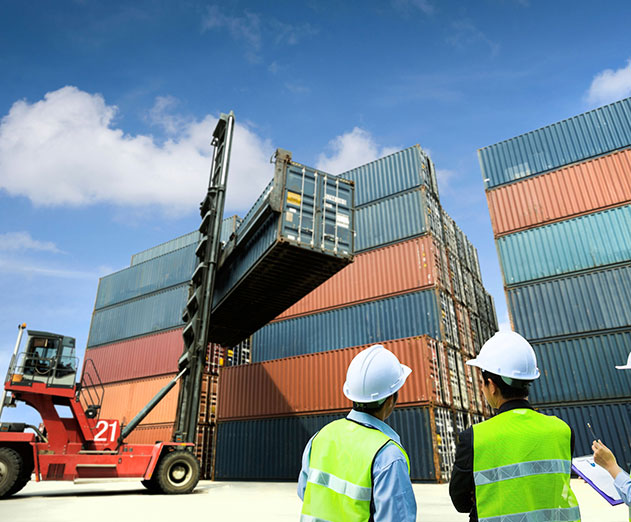 Target Freight Management wins technology patent for FIDA
Wednesday, September 13, 2017 by Christian Hargrave

Pittsburgh entrepreneur Mike Wagner is best known for his high-growth company which specializes in optimizing carrier pricing in real-time. Now, Wagner's Target Freight Management has introduced a new technology to an industry with the announcement of their patent for Freight Innovation Density Analytics - or FIDA."Nothing in the market today can analyze all the variabl...
---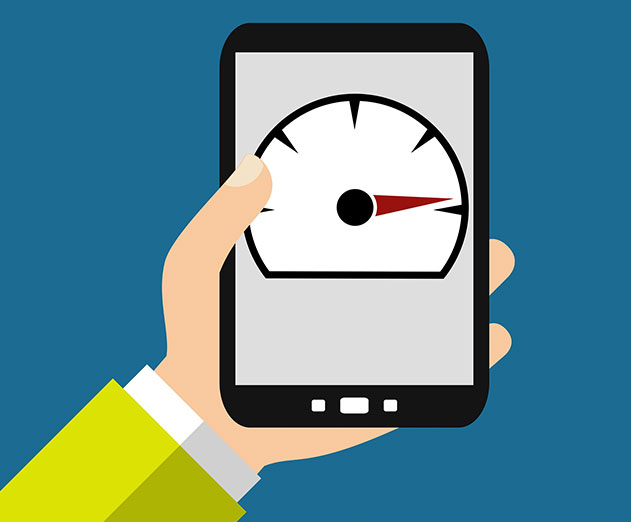 PacketZoom launches Mobile IQ performance analytics for free
Tuesday, September 12, 2017 by Christian Hargrave

PacketZoom, the company re-defining mobile application performance via in-app mobile networking technology, today announced the launch of Mobile IQ, a free mobile analytics tool that enables app developers to analyze, troubleshoot and control app performance in real-time. Integrated with Mobile ExpresslaneTM as part of the PacketZoom platform, Mobile IQ makes PacketZoom...
---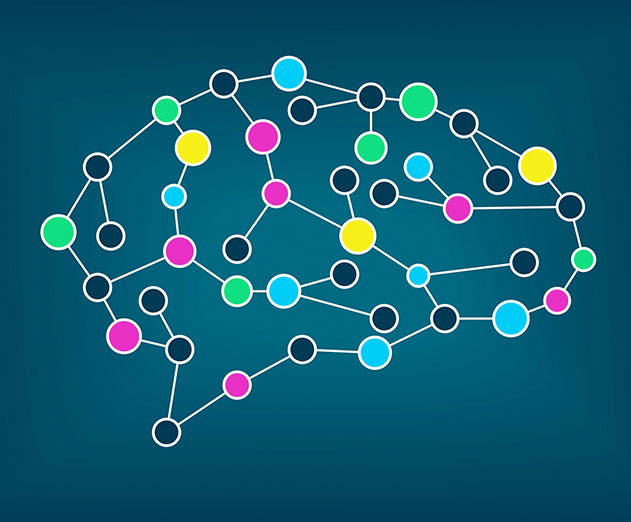 PagerDuty brings machine learning to management platform
Monday, September 11, 2017 by Richard Harris

PagerDuty has introduced new capabilities in machine learning and advanced response automation that enable businesses to orchestrate the right business-wide response to any situation. This is done by eliminating inefficiencies across the digital operations lifecycle, and applying best practices to any operational issue. The updated PagerDuty Digital Operations Managemen...
---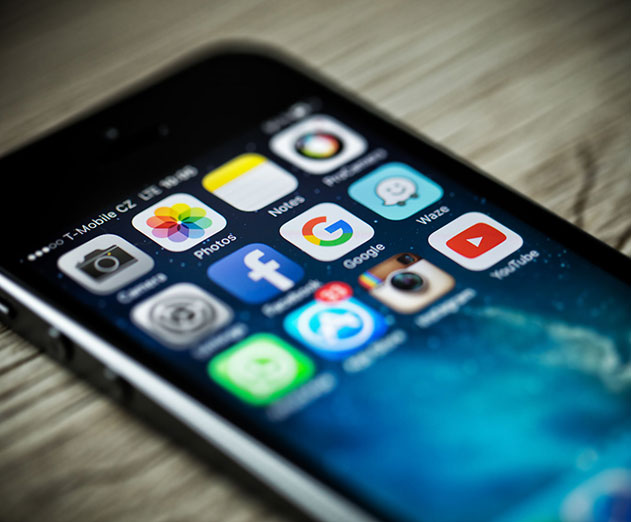 HEIC images in iOS 11 get support from imgix
Monday, September 11, 2017 by Richard Harris

Ahead of the anticipated iOS 11 launch, imgix, a provider of on-demand image processing, has announced it will support the new HEIC image format that will be introduced along with the new mobile operating system from Apple. Remember the fairly new HEIC format aims to help your photos and videos take up alot less space on the device - as much as 50% less in most reports....
---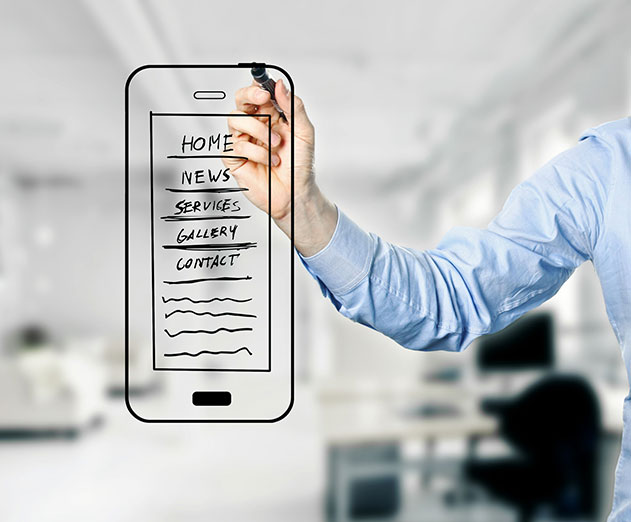 Providing in-app customer support help from Helpshift
Thursday, September 07, 2017 by Richard Harris

In today's hyper-competitive market, a developer must be sure to remove all potential friction points, which can irritate customers, or risk app extinction. Even the best of apps have seen this negative trend over a long period of time due directly to subjects like, customer support, scalability, and poor retention efforts.We had a chat with Abinash Tripathy, co-founder...
---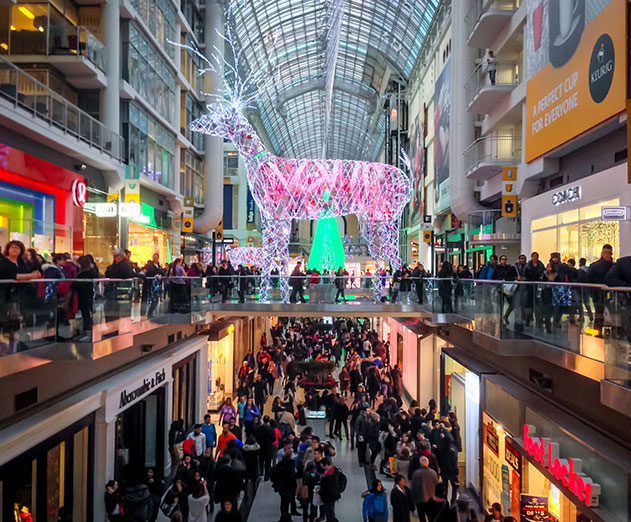 Is your app ready for Black Friday?
Wednesday, September 06, 2017 by Tony Branson

With the increasing use of mobile devices for online shopping, a major share of every wallet is now going to online retailers. The convenience of shopping anytime; anywhere perfectly suits the busy, on-the-go generation that is giving eCommerce businesses a big boost. Despite this reality, more than 70% of SMBs do not have their websites ready for a sudden rise in traff...
---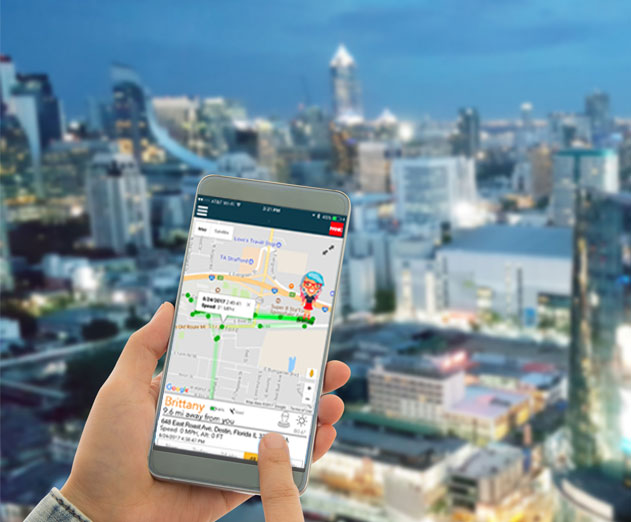 Mobile GPS Tracking app Chirp GPS launches 3.0
Monday, September 04, 2017 by Christian Hargrave

Chirp GPS, the professional mobile GPS tracking mobile app and website used by hundreds of thousands of professionals, has announced that the long awaited version 3.0 is now available for download in the Apple app store and Google play store.The update comes after a year in research and development, and through watching how users engaged with Chirp GPS in their daily li...
---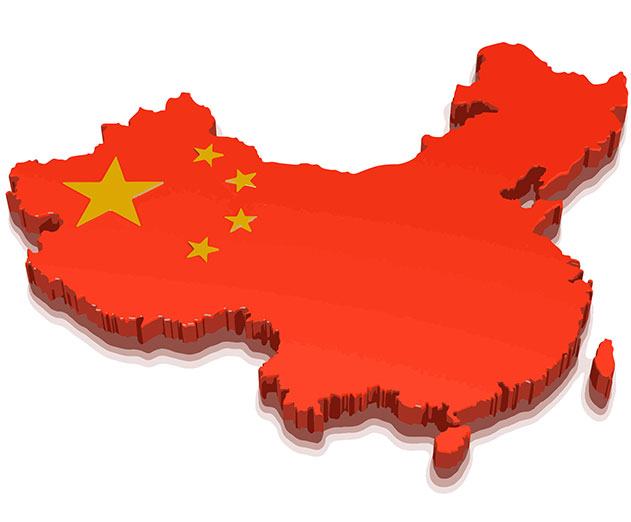 Managed DNS for China to be launched by NS1
Friday, September 01, 2017 by Christian Hargrave

NS1 announced the launch of Managed DNS for China. With this launch, NS1 brings to market the first managed DNS network within Mainland China to fully support advanced traffic management features.The platform involves a new DNS network comprised of delivery nodes physically located in mainland China that are well-interconnected with major Chinese internet service provid...
---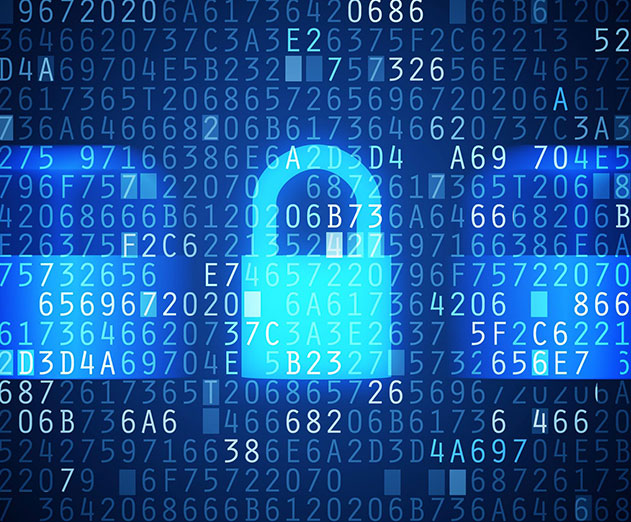 Tips for securing container deployments
Friday, September 01, 2017 by Richard Harris

Container deployments are still susceptible to the regular threats that other types of deployments are - including DDoS and cross-site scripting attacks. In fact, hackers often take advantage of compromised containers to scan sensitive data, download malware, or privilegeunauthorized access to any of your containers, hosts or data centers.Fei Huang is the CEO of NeuVect...
---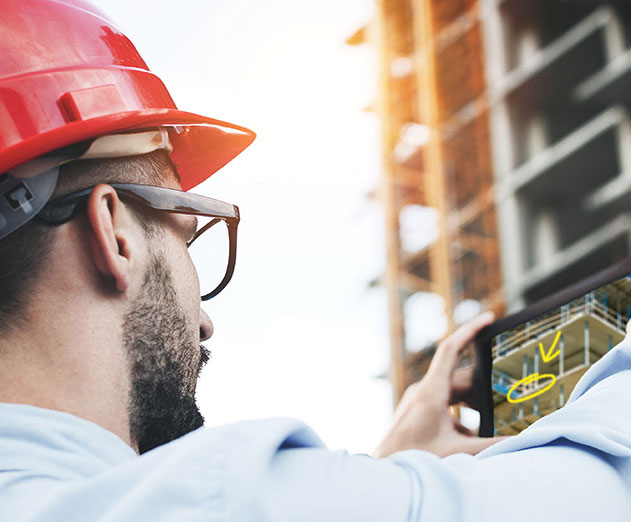 Coresystems-SightCall partnership brings AR to field service
Monday, August 28, 2017 by Christian Hargrave

Coresystems, a provider of cloud-based field service and workforce management software, has announced its partnership with SightCall, a video communications cloud platform. The partnership will bring the augmented reality (AR) functionalities of SightCall's Video Assistance to Coresystems' field service solution, allowing for field technicians to leverage augmented remo...
---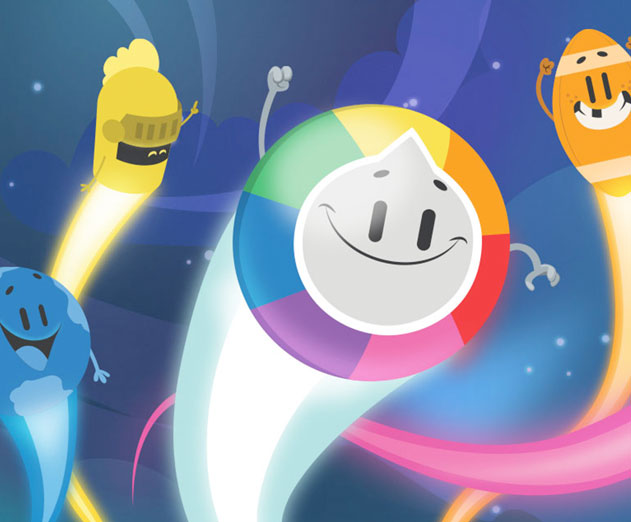 Building a viral app platform
Monday, August 28, 2017 by Richard Harris

With the 1 year anniversary of Pokemon Go fresh in our minds, it's fair to wonder why more mobile games have not reached the same level of success. Many have made an initial splash but failed to maintain the momentum necessary to achieve viral status. One notable exception is Trivia Crack. Since it's release in 2013, the mobile gaming sensation has been downloaded more ...
---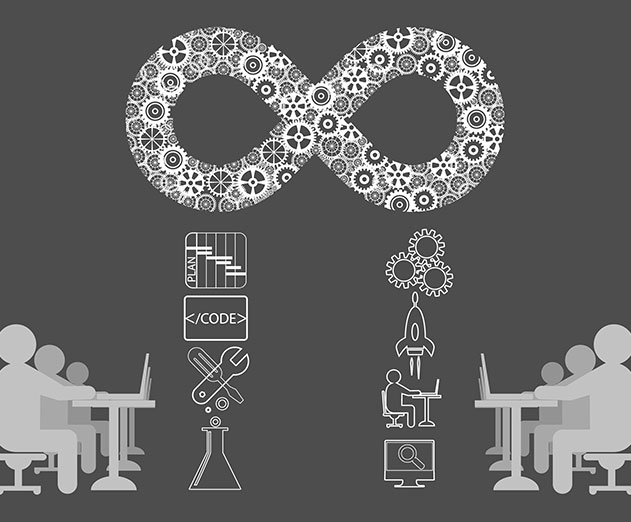 Making the DevOps DNS Connection
Friday, August 25, 2017 by Kimberly Lacerte

What is DevOps and why has the DevOps model become so popular? It is an approach to development that saves money and increases efficiency. It results in faster development cycles, fewer errors, and not as many pricy code fixes post-deployment. In contrast to the previous Waterfall model, DevOps aims for continuous development and deployment. To achieve this, organizatio...
---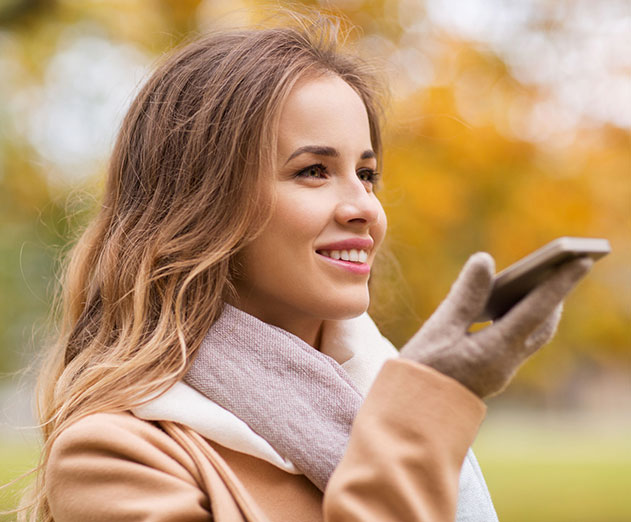 The future of the voice enabled AI
Friday, August 25, 2017 by Richard Harris

Eventually everything you own will be commanded with text or voice in the future. But specifically we may see that voice has the advantage over it's counterpart due to a more natural feel and simplicity of use. That is why things like Amazon Alexa are starting to take off. Voice recognition has finally got on par with text, and it's now much faster to say a command than...
---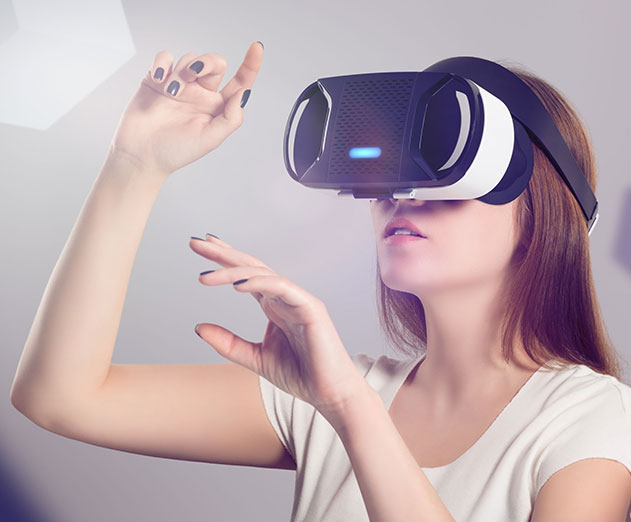 Immersv VR and Mobile 360 marketing firm nabs $10.5M in Series A
Wednesday, August 23, 2017 by Richard Harris

Immersv, an interactive advertising platform for Mobile 360 and Virtual Reality, has completed a $10.5 million Series A round of financing. The Series A financing builds on a year of significant product and market momentum for Immersv, which combines interactive 360 advertising with a programmatic real time bidding platform. The company has recently signed programmatic ...
---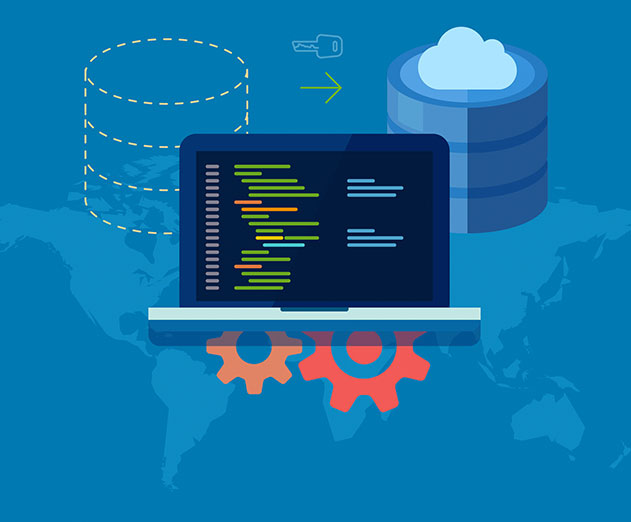 Application performance monitoring and cloud migration
Wednesday, August 23, 2017 by Nik Koutsoukos

The IT organization is becoming more and more strategic in helping companies reach their business goals. Companies are using technology as a means to not just expose new opportunities and tap into new markets but find ways to relate to their customer base and drive loyalty. As most of us are well aware, the primary choice for businesses today is to move as much of their...
---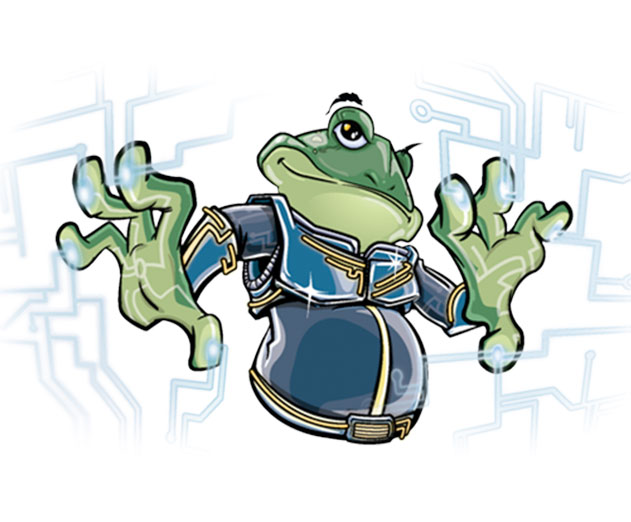 Quest launches Toad Edge toolset for MySQL
Tuesday, August 22, 2017 by Richard Harris

Quest Software, a global systems management and security software provider, has announced the availability of Toad Edge, a new commercial database toolset that makes it easy for development teams and database administrators (DBAs) to develop and manage next-generation open source database environments. With the first release supporting MySQL, Toad Edge saves time, minim...
---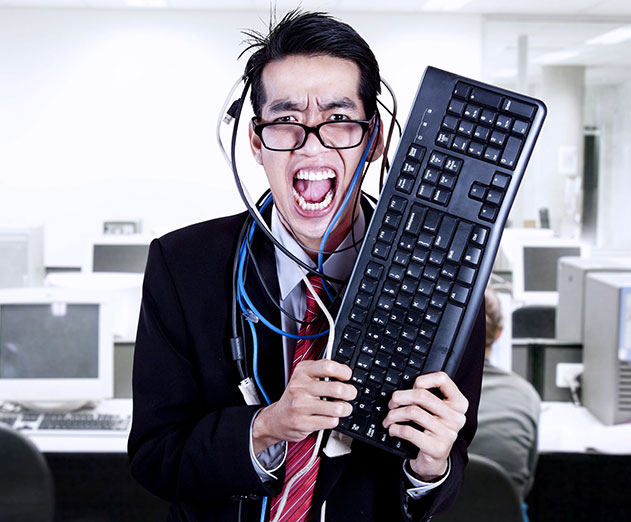 IT pros think their job will get harder in next 3 years
Tuesday, August 22, 2017 by Christian Hargrave

ManageEngine, a real-time IT management company and creators of ServiceDesk Plus has announced the results of its IT Service Management Future Readiness survey. The report, which was conducted in collaboration with ITSM.tools, consisted of ten questions that focused on the opportunities and challenges ITSM will see in the future. It was presented to ITSM professionals a...
---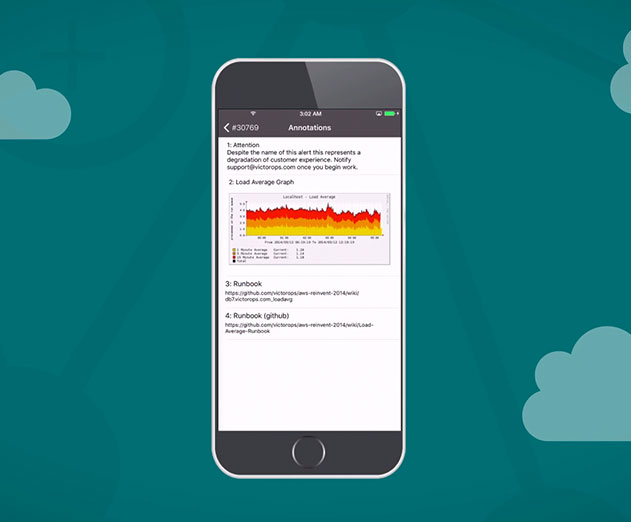 Live call routing feature released by VictorOps using Twilio functions
Tuesday, August 22, 2017 by Christian Hargrave

VictorOps, a real-time incident management company for DevOps teams, announced the successful implementation of Live Call Routing, a new feature for critical incident management. Live Call Routing is built using Twilio Functions, a serverless environment for building and running communications applications via the Twilio Platform. With Live Call Routing, VictorOps users...
---
Google Cloud Speech API now supports 30 more languages
Tuesday, August 22, 2017 by Richard Harris

Google has recently updated their Cloud Speech API to better improve their search recognition abilities. The new updates further extend their language support to help their customers utilizeAI in all new ways. From voice-activated commands and data analytics to call center routing, the applications of AI enabled speech recognition are virtually endless.Here's what the n...
---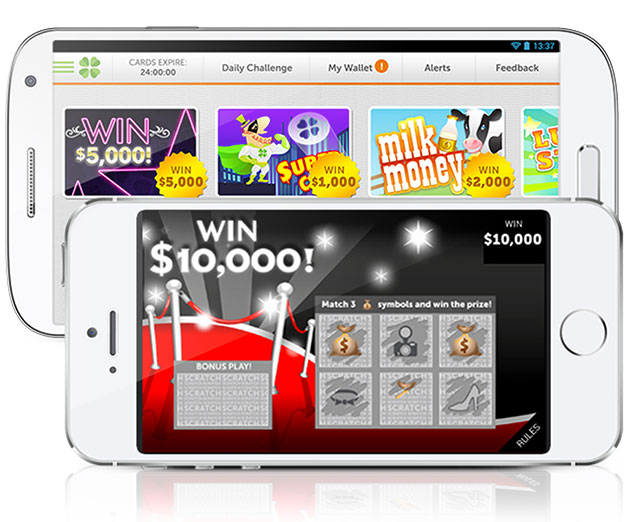 Lucktastic launches the Total Eclipse Showdown on their app
Friday, August 18, 2017 by Christian Hargrave

Lucktastic, a pure play, free app and entertainment destination that is reimagining winning experiences, rewards, and discovery has today announced an exciting new in-app event in honor of the upcoming solar eclipse. The "Total Eclipse Showdown" event starts Friday, August 18th and will run until the end of the eclipse. The 'Showdown" culminates with a dramatic Facebook...
---
AR experience to be provided as New York Jets team up with Xperiel
Friday, August 18, 2017 by Richard Harris

To kick-off the 2017-2018 NFL season, the New York Jets and Xperiel, inventor of the Real World Web (RWW) platform, are announcing a partnership to bring football fans' favorite in-stadium activities right to their fingertips. Starting on September 24, during the home game against the Miami Dolphins, fans using the New York Jets app will be able to participate in custom...
---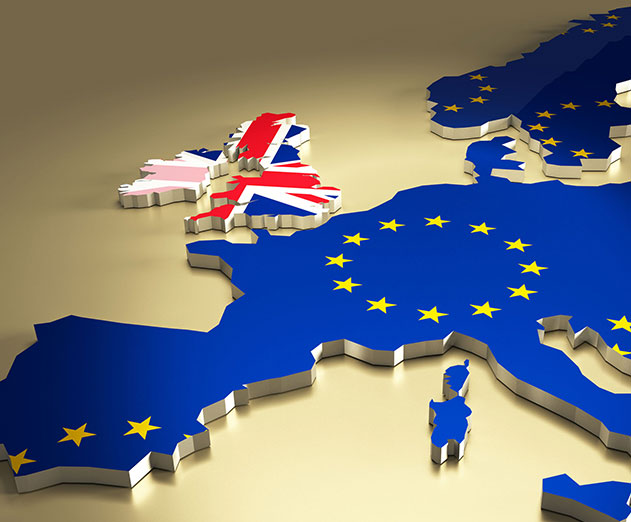 How blockchain could solve UK's customs problem
Thursday, August 17, 2017 by Christian Hargrave

The Brexit Secretary, David Davis has stated that a new customs system will be in place by 2019. Companies which rely on high-traffic routes on the Irish border and channel ports such as Dover are worried that new bureaucratic measures will cost both time and money as they continue to do business with EU member states. Logistics experts say that proven applications of b...
---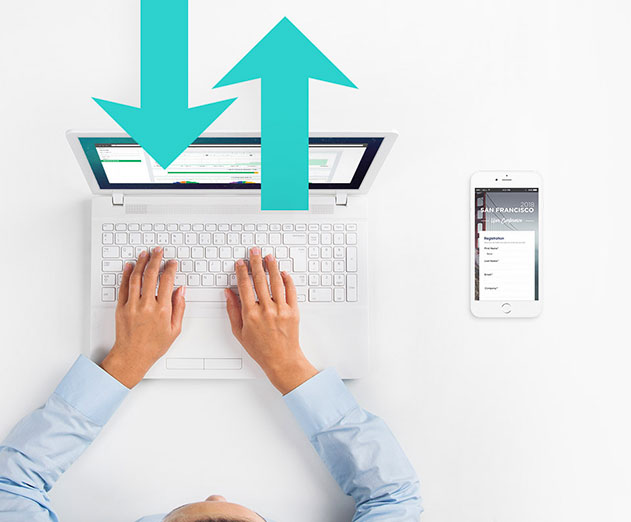 How event automation is helping equip marketers to convert
Friday, August 11, 2017 by Richard Harris

A new survey from Certain, a provider of enterprise event automation, reveals that despite technology advances, many marketers still struggle to capitalize on leads generated following in-person events. Events continue to be rated the number one most effective B2B marketing tactic because of their high returns. However, data from Certain's survey (pulled from over 150 m...
---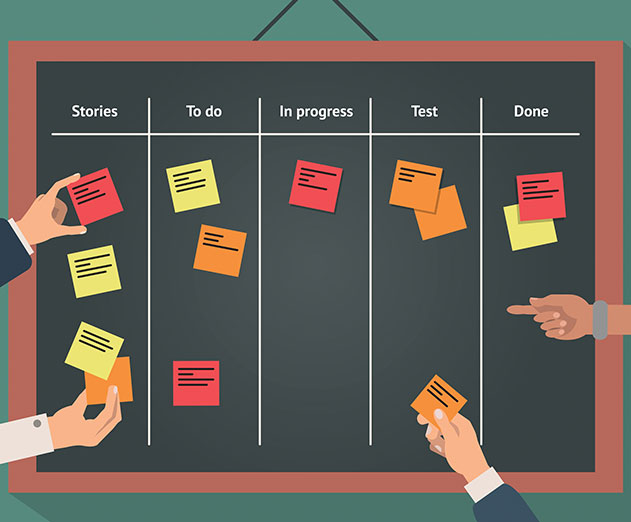 5 Agile practices to keep pace with digital transformation
Friday, August 11, 2017 by Ronit Eliav

Disruptive, continuous change is now the norm. Online companies like Uber, Airbnb and Netflix have transformed the transportation, hospitality and entertainment industries with disruptive technologies and services that couldn't have been conceived just ten years ago.However, enterprise organizations have been slower to respond. While customer facing web and mobile appli...
---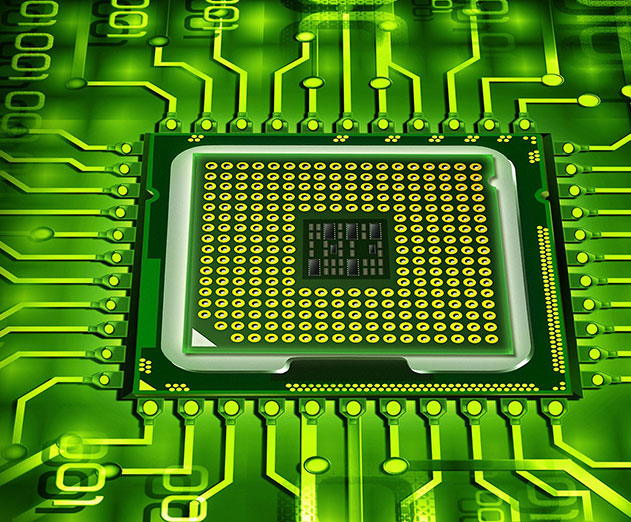 How in-memory computing is driving digital transformation technologies
Monday, August 07, 2017 by Nikita Ivanov

It increasingly seems that every business wants to become a data-driven software company. The success of Airbnb, Alibaba, Netflix and many others has CEOs, CIOs, and CDOs jumping on the digital transformation bandwagon and imagining all the possible ways they can leverage their intellectual property and unique data to deliver a service instead of just shipping products....
---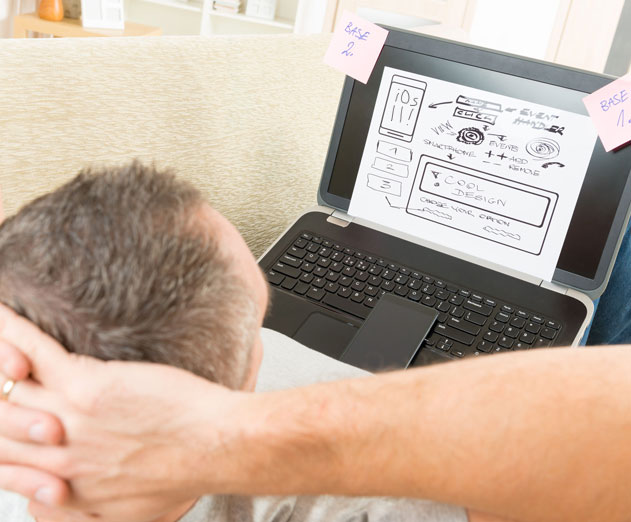 iOS 11 developer tips to maximize your opportunities
Friday, August 04, 2017 by Mark Price

One decade after the launch of the first iPhone, Apple is set to introduce the latest iOS. Deemed by the tech behemoth as the world's most advanced mobile operating system, iOS 11, still in public beta test, is packed with capabilities designed to help developers create cohesive and immersive user experiences. Following are new features and long-anticipated upgrades inc...
---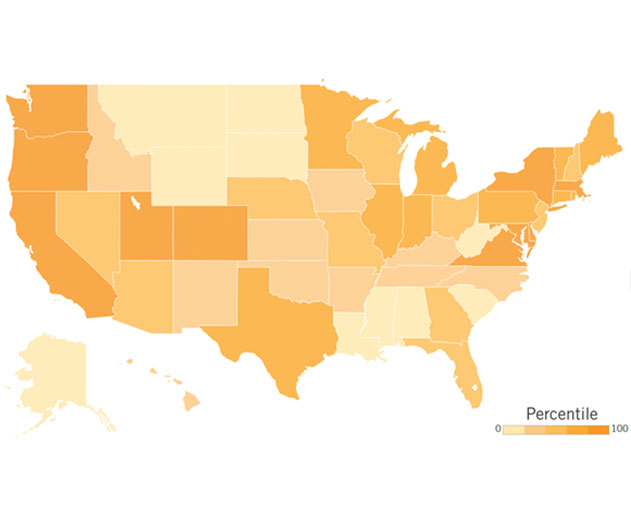 Missouri ranks 27th in key measures of strength in data-driven economy
Wednesday, August 02, 2017 by Richard Harris

As data scientists and civic and business leaders across the country marshal the power of data and analytics to grow the economy and address societal challenges, Missouri ranks 27th in how well-prepared it is for success in this new data-driven environment, according to a new analysis by the Center for Data Innovation.The Center, a data-policy think tank affiliated with...
---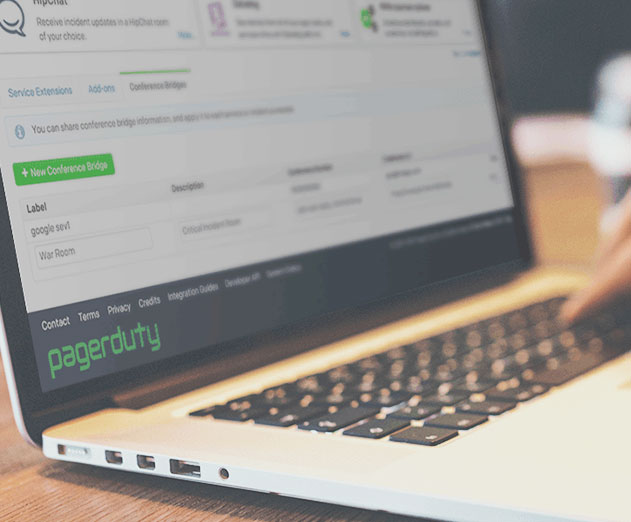 PagerDuty expands into APAC regions along with new Australia IT report
Tuesday, August 01, 2017 by Christian Hargrave

PagerDuty, a provider of digital operations management, has announced the launch of its local team in Sydney, Australia. The global expansion will help the company further grow its presence in the Asia-Pacific region and address the increasing need for digital operations management software. The company also announced the appointment of David Wall, former head of APAC s...
---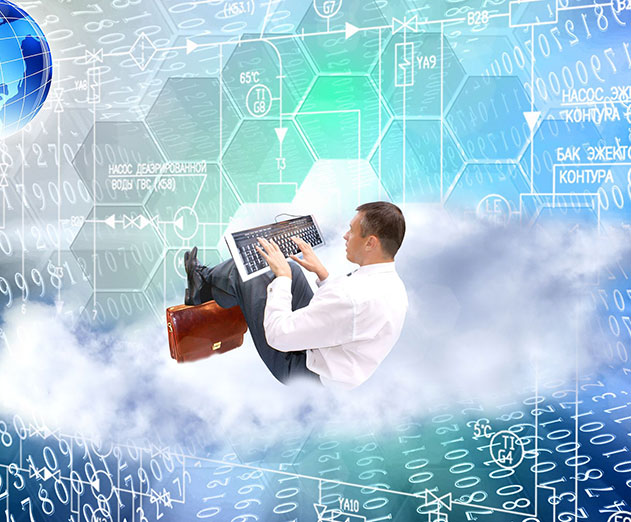 On the origin of applications: From monolith to microservices
Monday, July 31, 2017 by Pat Bakey

Computing and biology are often seen as existing on two separate planes: computing relies on order of operations and algorithms, while biology functions on organ systems and bodily processes (although, bio-computing is closing this gap). As different as they may seem, they hold a striking similarity in that they are both governed by natural selection - or in the case of...
---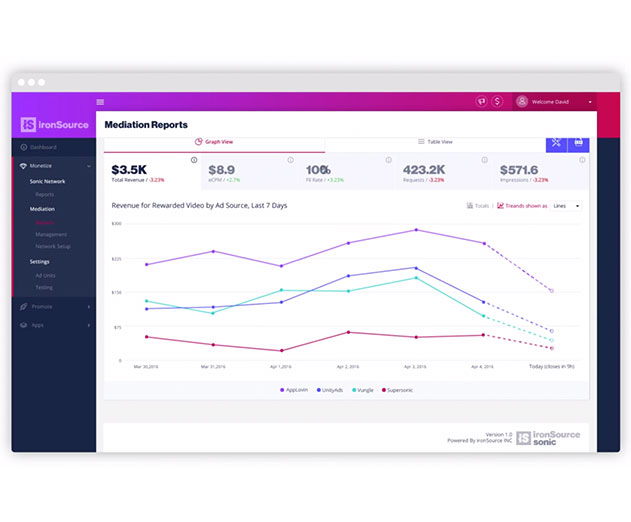 Fighting mobile ad fraud with new Active Protect program
Wednesday, July 26, 2017 by Richard Harris

A mobile monetization and marketing company, ironSource, has announced the launch of the Active Protect program, a program for mobile advertisers which aims to prevent the most frequent types of fraud on non-SDK traffic - primarily attribution and device manipulation - by blocking fraudulent or manipulated traffic detected by the program in real-time and automatically r...
---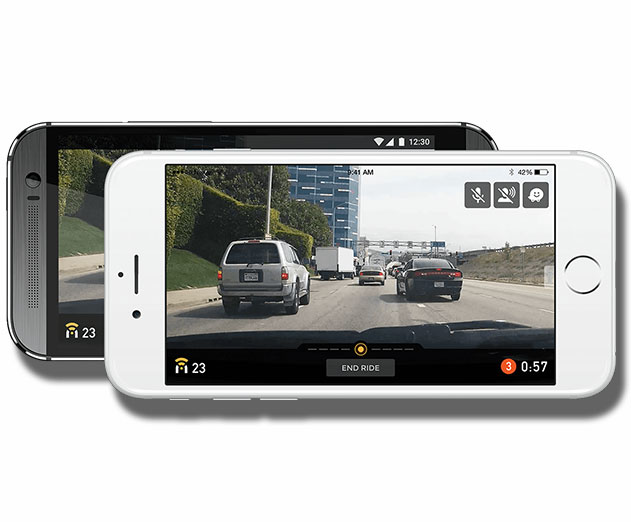 Neural processing engine inside new app provides driver assistance
Tuesday, July 25, 2017 by Richard Harris

Nexar has launched the first driving safety application leveraging the Qualcomm Snapdragon Neural Processing Engine (NPE) SDK. The Nexar app will now be able to provide advanced driver-assistance systems (ADAS), including unprecedented real-time forward-collision warnings and other life-saving features, to hundreds of millions of vehicles whose drivers own Android phone...
---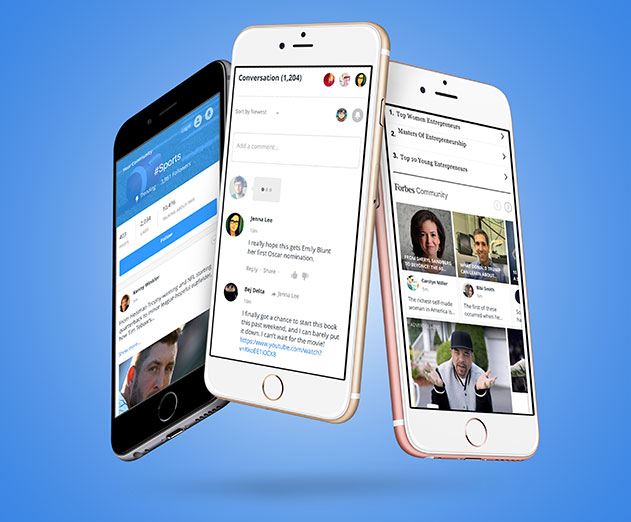 This native SDK helps you boost your mobile audience
Saturday, July 22, 2017 by Richard Harris

Spot.IM, a technology startup that builds global communities around the web, has announced the launch of its native Software Development Kit (SDK), enabling publishers of all sizes to significantly boost audience engagement, drive traffic, and earn meaningful revenue across mobile apps. By making Spot.IM's community solutions available to the public in a native SDK, iOS...
---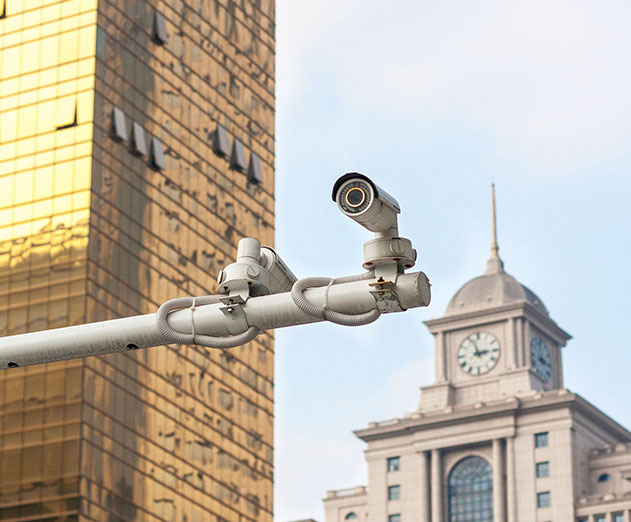 Motorola and AI company Neurala are going to make intelligent cameras
Friday, July 21, 2017 by Christian Hargrave

Motorola Solutions announced that it will work with artificial intelligence (AI) company Neurala to develop intelligent cameras for public safety users. The goal is to enable police officers to more efficiently search for objects or persons of interest, such as missing children and suspects.The companies will work together to integrate Neurala's AI capabilities with Mot...
---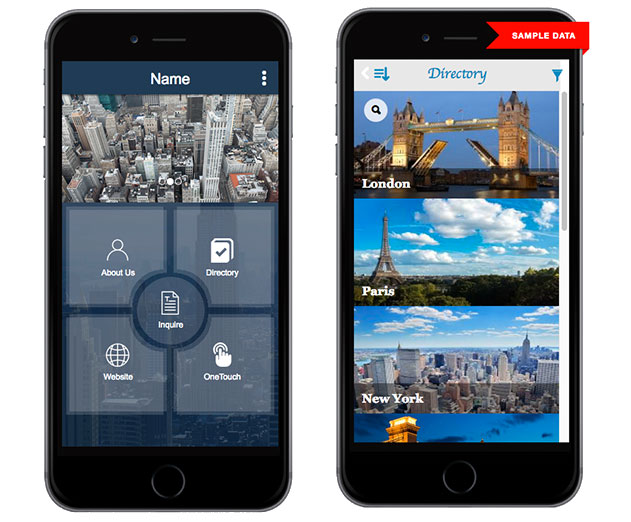 Appy Pie App Sheets feature
Friday, July 21, 2017 by Christian Hargrave

Appy Pie, a cloud-based mobile application builder platform just announced the launch of its App Sheets feature, which allows business owners to link all of their Google Spreadsheets and Forms into an app to modify in real-time. Appy Pie's newest feature allows users to have access to their Google Spreadsheets or Forms directly from the Appy Pie app to instantly add, mo...
---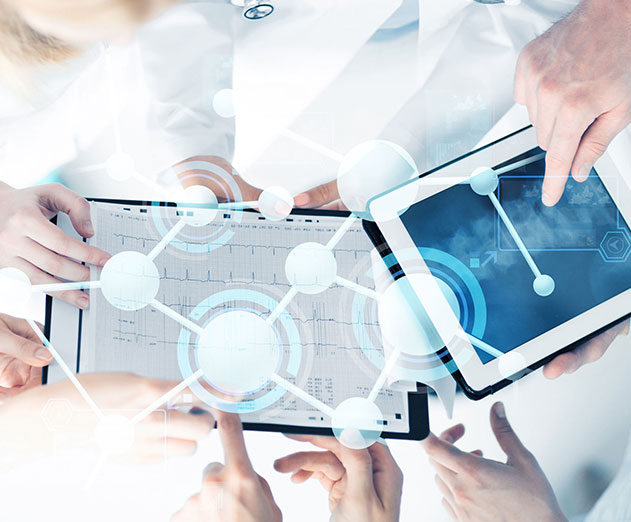 Over 90 percent of healthcare IT networks have IoT devices connected
Thursday, July 20, 2017 by Christian Hargrave

ZingBox has released the results of its survey of IT decision-makers within the healthcare industry. The survey, fielded in early July, found that the majority of healthcare IT networks have IoT devices and that most IT departments believe that existing security solutions for laptops and servers can also protect connected medical devices.More than 90% of healthcare IT n...
---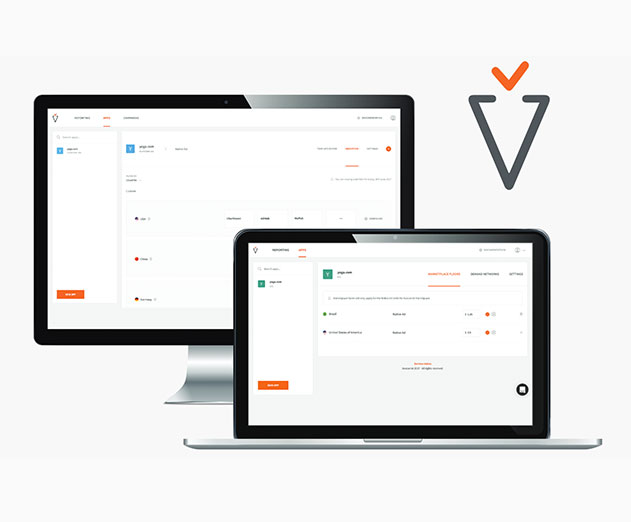 Avocarrot Unified SSP for mobile is launched from Glispa
Monday, July 17, 2017 by Richard Harris

Following the announcement of its fourth strategic acquisition, Glispa Global Group, a mobile ad tech company, unveils its newest product offering, Avocarrot, the full-service monetization platform which serves all types of mobile in-app advertising, both programmatic and performance-based. The new platform offers full transparency, control, and ease of use to boost and...
---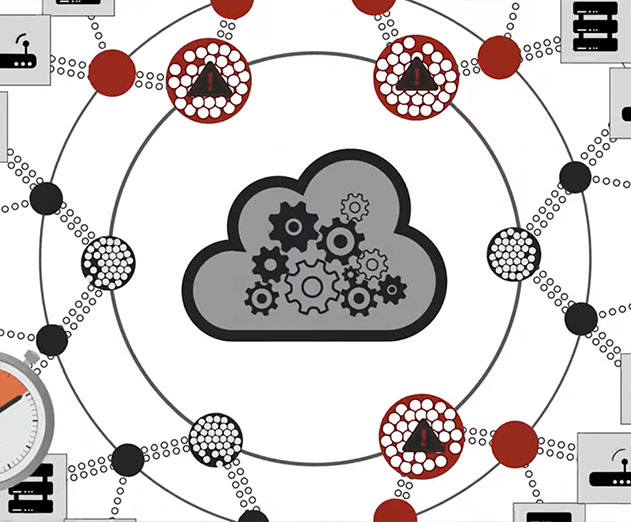 IIoT gets Lightning ML from FogHorn Systems
Monday, July 17, 2017 by Richard Harris

FogHorn Systems has announced the availability of Lightning ML, the newest version of its edge intelligence software platform for the Industrial Internet of Things (IIoT). Lightning ML is an IIoT software platform with integrated machine learning capabilities and universal compatibility across all major IIoT edge systems.Accenture predicts that IIoT can add $14.2 trilli...
---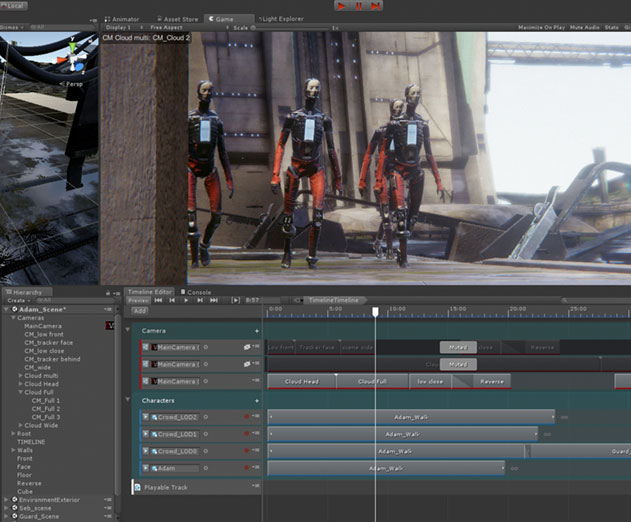 Unity 2017.1 goes subscription based
Friday, July 14, 2017 by Richard Harris

Unity Technologies announced that Unity 2017.1 is now available to download from their Store. The update is the start of a new cycle that will evolve their popular game engine. 2017.1, which is the company's first fully subscription-based product, focuses on helping teams work together more collaboratively by equipping artists and designers."Unity 2017.1 is a one-stop c...
---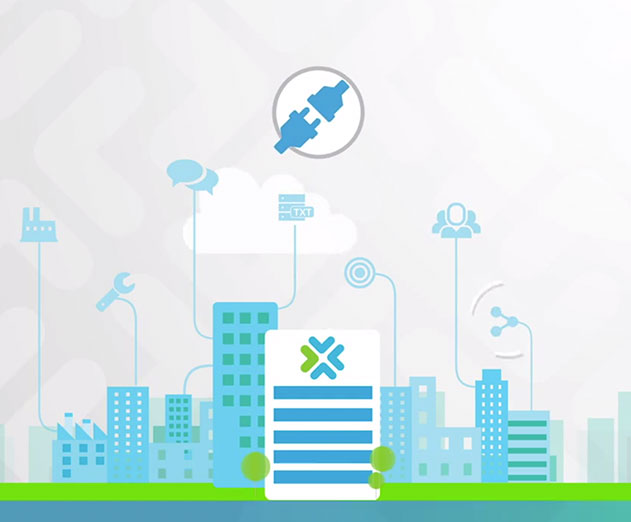 Developers using Scribe get more tools to code faster
Thursday, July 06, 2017 by Christian Hargrave

Scribe Software announced the general availability of the Developer Success Portal, designed to help developers do more with Scribe Online, its integration platform as a service (iPaaS). With the release, it offers a comprehensive resource that enables application and integration developers at enterprises, systems integrators, and SaaS providers to build applications th...
---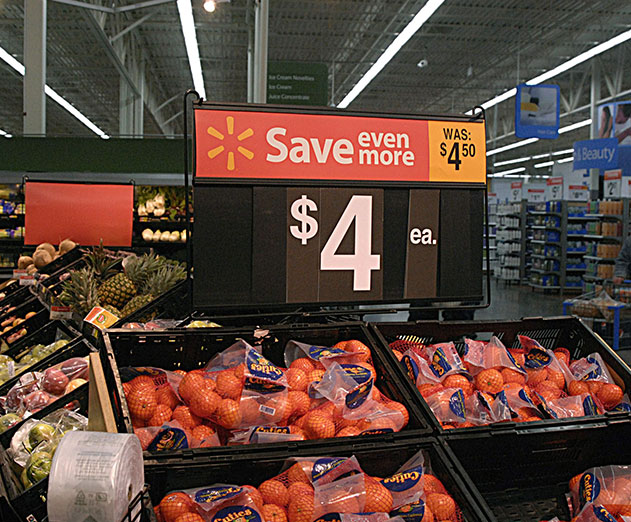 Cin7 releases one click integration with Walmart
Wednesday, June 28, 2017 by Michael Haynes

Cin7, a provider in cloud-based inventory management, has announced it has integrated its product suite with the Walmart Marketplace. The marketplace enables sellers to leverage the power of the worlds largest retailer, with their items appearing on Walmart's website alongside those being sold by Walmart and other marketplace sellers.Walmart Marketplace is an invitation...
---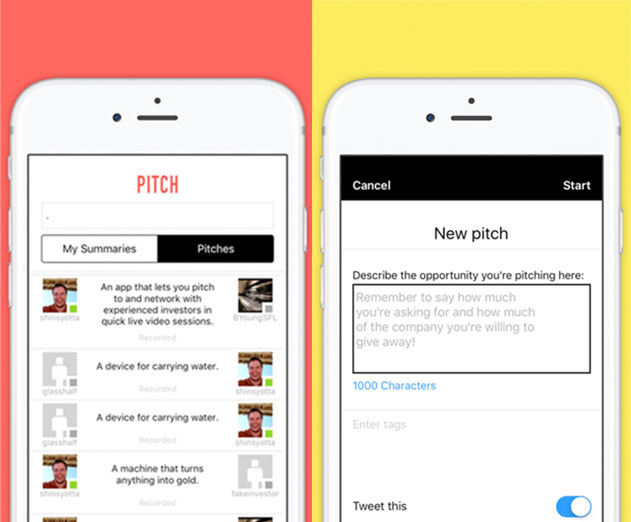 Find angel investors in real time with this app
Tuesday, June 27, 2017 by Richard Harris

2UP Technology, Inc., a mobile application developer of peer-to-peer video apps, has announced the launch of "Pitch Investors Live," a new app that connects entrepreneurs with investors using live video. The app connects entrepreneurs looking to turn their idea into a reality with angel investors who are looking to find great new companies in which to invest. The app is...
---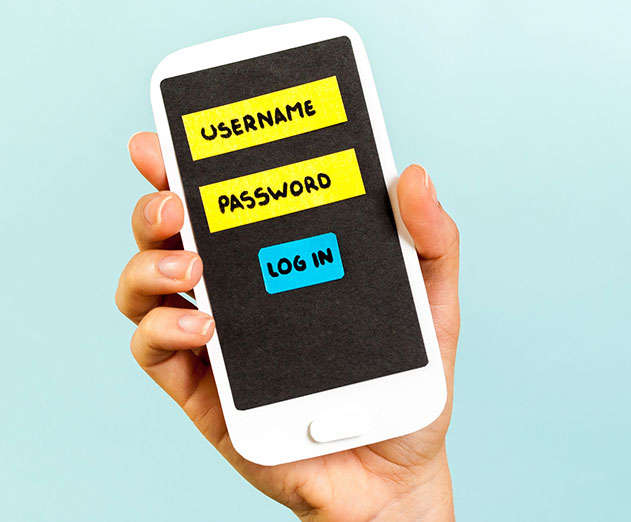 VASCO launches overlay detection in DIGIPASS
Thursday, June 22, 2017 by Michael Haynes

VASCO Data Security International, Inc., a provider of identity, security and business productivity solutions, has announced its ability to help organizations detect and mitigate mobile application overlay attacks through added functionality in the DIGIPASS for Apps Runtime Application Self-Protection (RASP) module.Overlay attacks are increasingly being deployed to stea...
---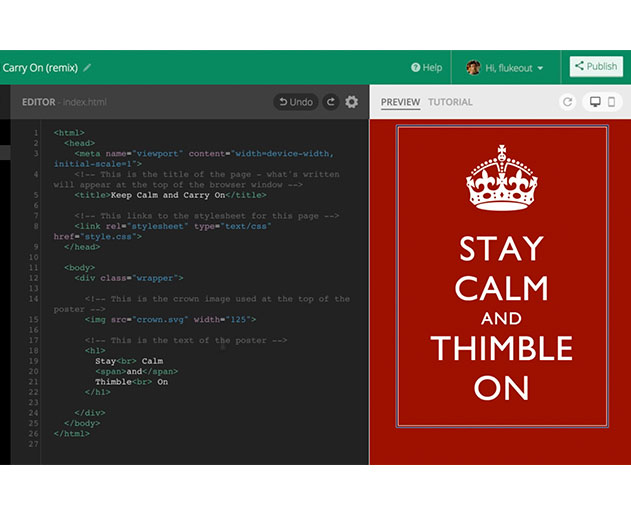 Mozilla updated Thimble but there is more to the story
Wednesday, June 21, 2017 by Richard Harris

Mozilla's best-known open source project is likely the Firefox browser. But ask a computer science teacher or budding coder what Mozilla project they hold most dear, and you may receive a different answer: Thimble.Thimble is Mozilla's free, educational code editor for teaching and learning HTML, CSS and JavaScript. It's a highly visual and interactive tool: Every new ta...
---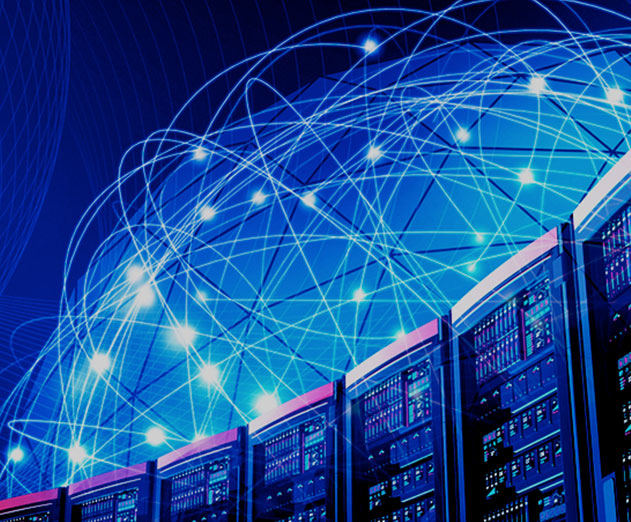 NS1 launches Managed DNS Developer Edition
Wednesday, June 21, 2017 by Michael Haynes

Developers and emerging businesses are often keen to adopt new cloud technologies, yet many of these customers lack access to advanced DNS and traffic management services. To address this gap, NS1 has announced the launch of Managed DNS Developer Edition. NS1's Managed DNS Developer Edition gives developers and emerging small to medium-sized businesses access to t...
---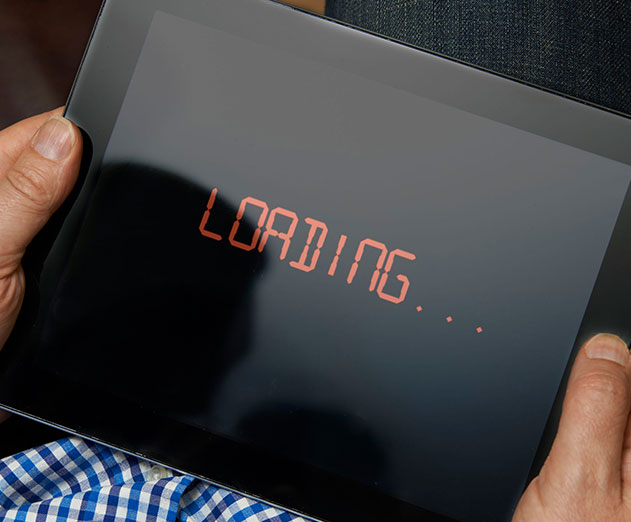 How mobile video load time affects ad delivery
Monday, June 19, 2017 by Patrick Kennard

Ask any mobile app developer, and they'll tell you that one of the greatest challenges in monetizing their apps through video ads isn't finding the right demand or knowing when to run the videos; it's figuring out how to present video ads without slowing down their apps. I'm sure every developer at some point has done a Google search for something like, "Which ad networ...
---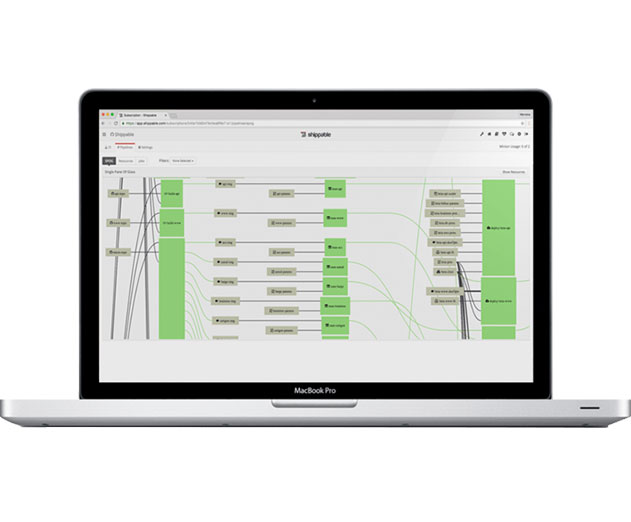 DevOps in the enterprise with new Shippable Server
Thursday, June 15, 2017 by Christian Hargrave

Shippable announces the general availability of Shippable Server, the enterprise version of its popular DevOps platform, for organizations that want to ship code frequently and predictably but have strict security, compliance and control needs. The platform unifies all DevOps tools and processes into software "assembly lines" that provide complete visibility, traceabili...
---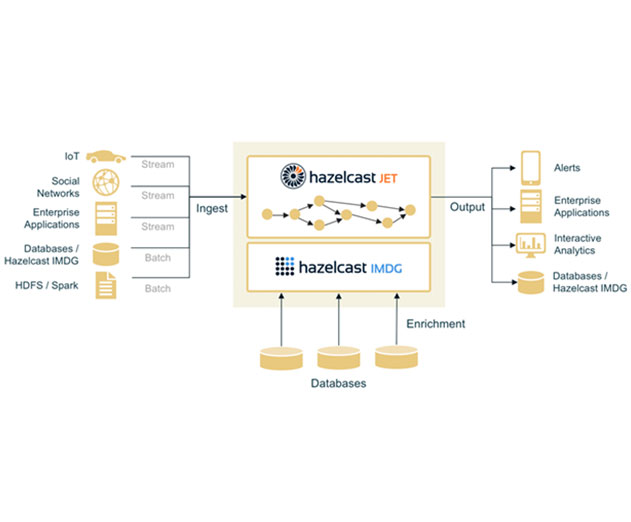 Hazelcast updates its Jet distributed processing engine
Wednesday, June 14, 2017 by Michael Haynes

Hazelcast, an open source in-memory data grid (IMDG), has announced the 0.4 release of Hazelcast Jet - an application-embeddable, distributed processing engine for big data stream and batch. Major new functionality in Jet 0.4 includes event-time processing with tumbling, sliding and session windowing. Using these new capabilities, users benefit from a feature-rich strea...
---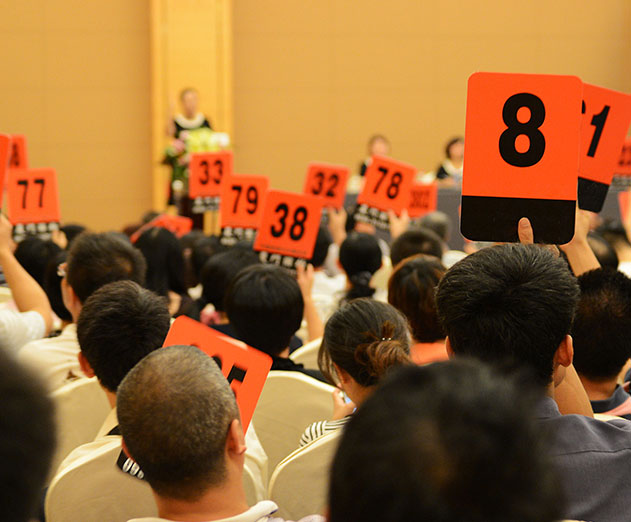 New ad exchange auction platform from Appodeal launches
Wednesday, June 14, 2017 by Richard Harris

Appodeal​, an ad mediation platform for mobile developers, is entering programmatic market and launching its own ad exchange - AppodealX. The new product allows Appodeal to work with DSPs (demand side platforms) directly and provide app developers with premium advertisements offered by more than 100 ad demand sources. The ad exchange is a platform which buys and s...
---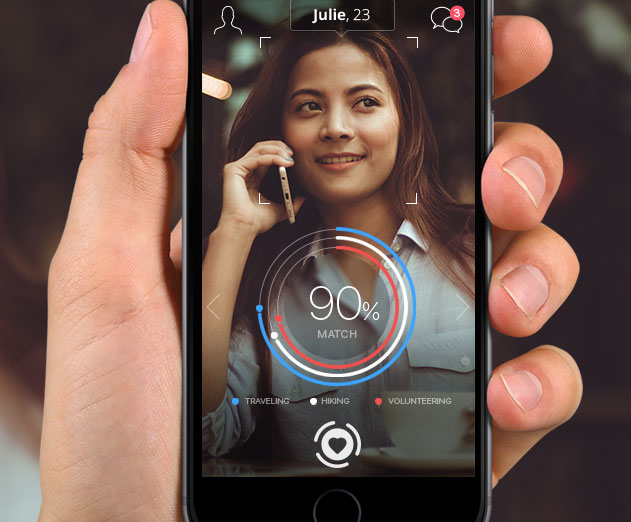 Augmented Reality dating coming soon
Thursday, June 08, 2017 by Christian Hargrave

Artha Holding, LLC announced that it will release the first Augmented Reality dating app, FlirtAR, in the Fall of 2017. In development since March 2017, FlirtAR promises to change the future of digital matchmaking forever.According to Renan Godinho, founder of FlirtAR, "FlirtAR will use facial recognition, geolocation, and augmented reality to show user dating profiles ...
---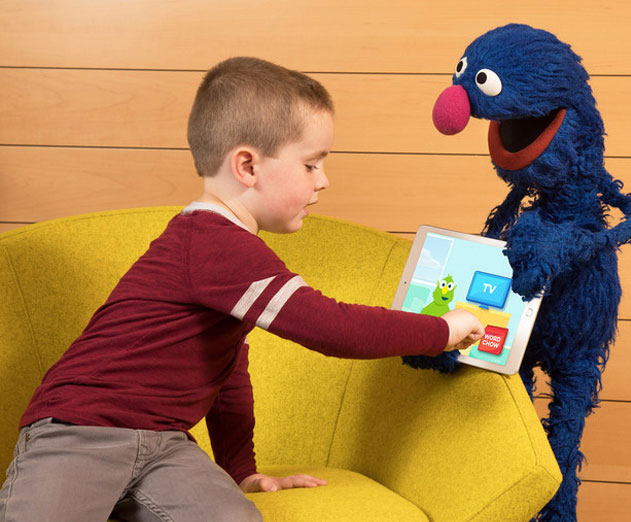 IBM Watson and Sesame Workshop launches AI vocabulary learning app
Tuesday, June 06, 2017 by Richard Harris

IBM and Sesame Workshop have announced that Georgia's Gwinnett County Public Schools, one of the nation's top urban school districts, has completed an initial pilot of the industry's first cognitive vocabulary learning app, built on the IBM and Sesame Intelligent Play and Learning Platform. The new platform, based on IBM Cloud, enables an ecosystem of software developer...
---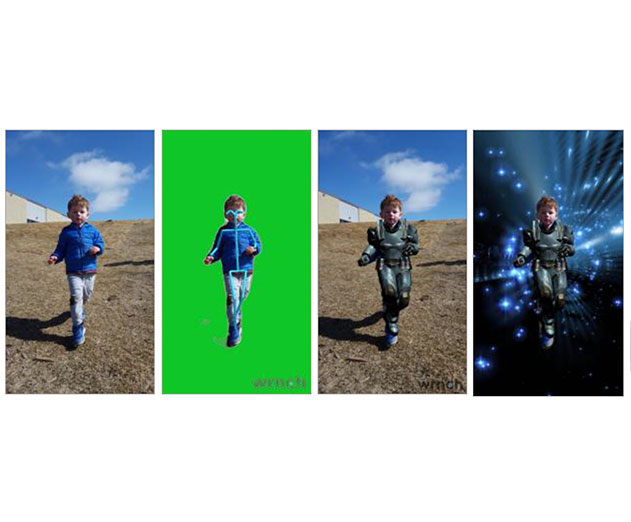 wrnch debuts latest AR tech at Augmented World Expo 2017
Friday, June 02, 2017 by Christian Hargrave

Computer vision start up, wrnch, uses deep learning to turn your smartphone into a motion capture device and find people in the pixels.Motion capture is the process of digitizing human form and movement. Professional motion capture systems have revolutionized movies, video games, VR, sports analytics and clinical medicine. Up until now, motion capture was expensive, lim...
---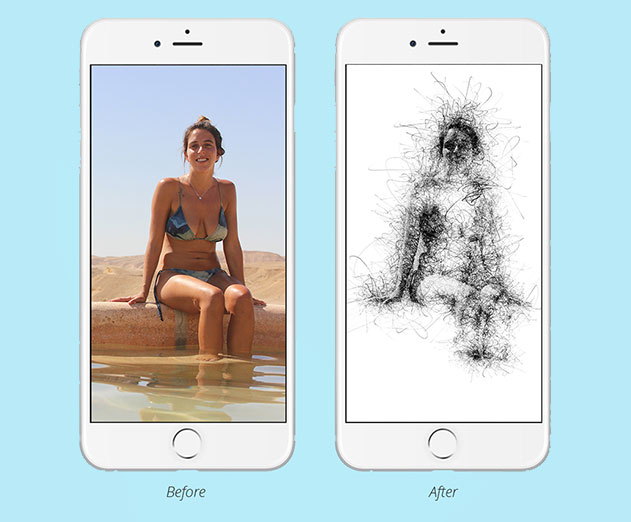 The Future of AR in mobile apps
Tuesday, May 30, 2017 by Richard Harris

Augmented reality: the shiny new toy that every company wants to get their hands on and be a part of. Since Facebook launched its AR platform a few weeks ago at F8, augmented reality has now become the standard in which companies must reach to achieve complete consumer interaction.While there is still a lot to discover and unleash when it comes to the capabilities of AR...
---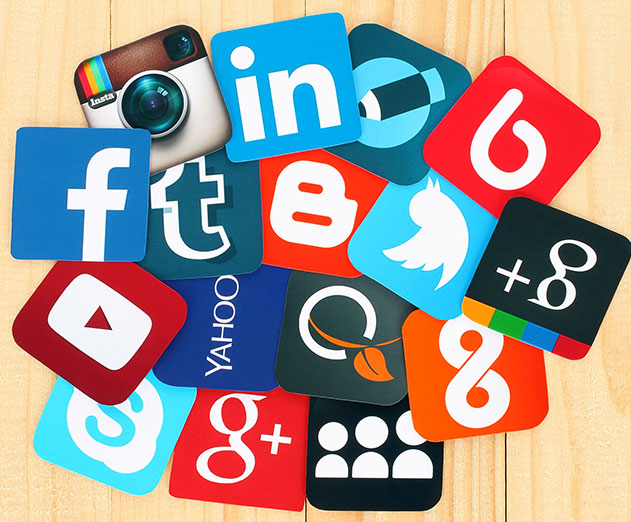 Mavin says that social media is an untapped user engagement tool
Friday, May 26, 2017 by Richard Harris

In the race to engage and retain consumers, the app industry continues to lag behind social media, where trending topics and memes continue to win mind share for brands. Today, that changes with the launch of Mavin Motion, the only end-to-end platform enabling apps to capitalize on events and trends as they happen to better engage their audiences over the long-term. Alo...
---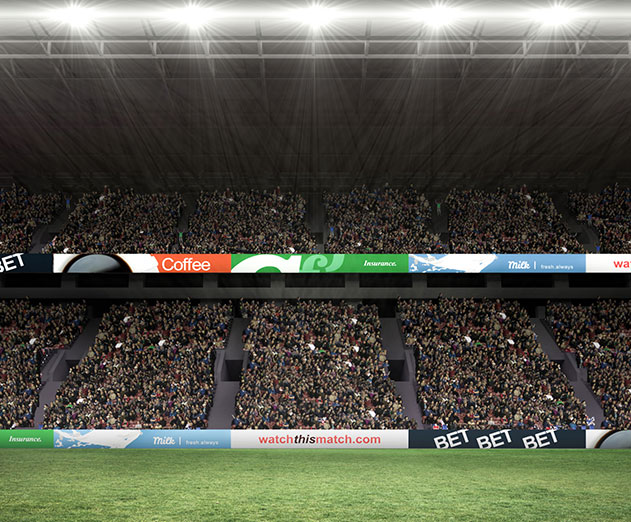 Digital transformation wave reaches the sports industry
Thursday, May 25, 2017 by Richard Harris

Built.io, a provider of digital transformation solutions, has announced the general availability of its Digital Fan Experience Platform, which allows sports franchises to reinvent how they connect with their fans - during game time and beyond.Now, sports franchises around the world have access to the same award-winning platform from Built.io that helped NBA teams like t...
---
Glitch for Platforms launches to help Glitch developers
Thursday, May 25, 2017 by Christian Hargrave

Fog Creek Software has launched Glitch for Platforms, a collection of tools that helps Developer Relations teams.Glitch for Platforms allows Developer Relations teams to leverage the power of Glitch and provide sample apps to kickstart developers building on top of their APIs. There is a range of free and paid-for tools, which they can use to create unlimited sample pro...
---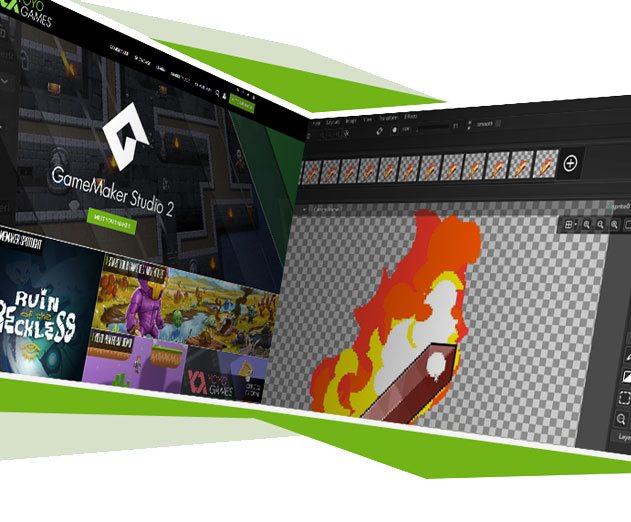 Drag and drop game creator studio GameMaker updates to version 2
Wednesday, May 24, 2017 by Richard Harris

YoYo Games' recently launched cross-platform 2D game engine, GameMaker Studio 2, is now available in a convenient education package specifically for schools and their students. Any approved university or school affiliate will now have access to a free trial version with zero time restrictions/commitments and a simple option to upgrade to the full version. Educational in...
---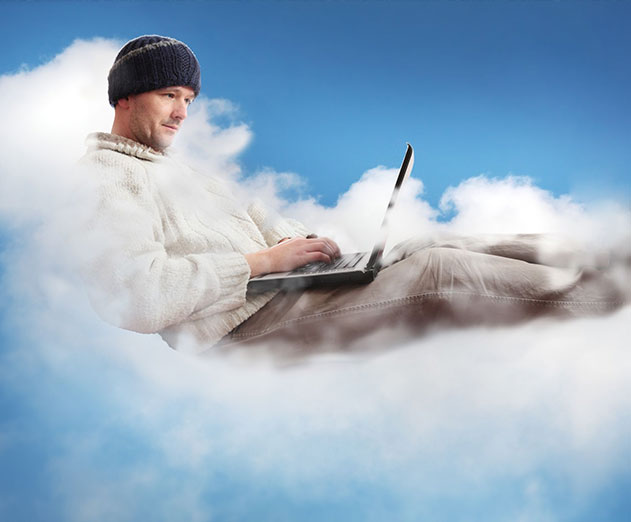 The cloud is changing under our nose according to Packet
Tuesday, May 23, 2017 by Richard Harris

We recently sat down with Zac Smith, CEO of Packet to talk about the challenges with existing cloud and infrastructure solutions for the modern app developer. As new and emerging technologies and consumer experiences including IoT, virtual/augmented reality, mobile gaming, drones, and autonomous cars become more common, developers building apps to power these things wil...
---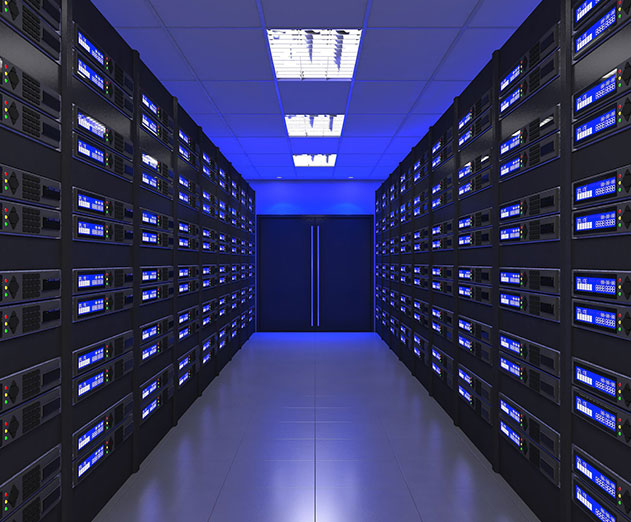 IBM POWER and Nutanix Software bringing new workloads to hyperconverged deployments
Wednesday, May 17, 2017 by Michael Haynes

In the technology landscape, processing real-time information is necessary but not sufficient. Being able to react in real-time used to give enterprises a competitive advantage, but this approach no longer guarantees happy customers. The value has now migrated to the ability to rapidly gather large amounts of data, quickly crunch and predict what's likely to happen next...
---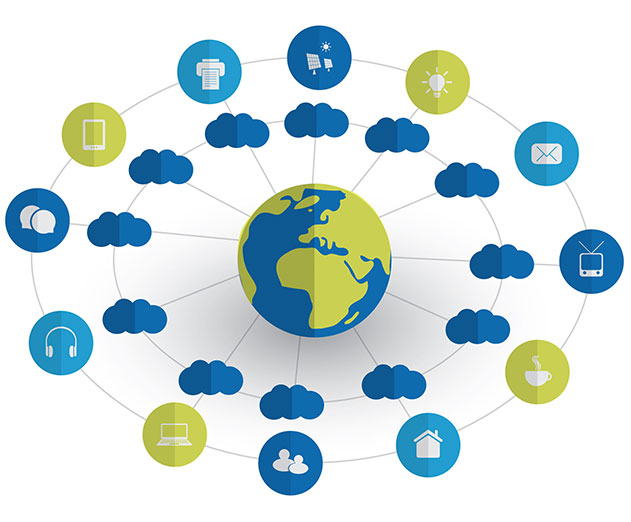 Google releases new Cloud IoT Core service
Wednesday, May 17, 2017 by Richard Harris

Google Cloud Platform (GCP) has released their new service called Google Cloud IoT Core. Cloud IoT Core makes it easy for you to securely connect your globally distributed devices to GCP, centrally manage them, and build rich applications by integrating with our data analytics services.When used as part of a broader Cloud IoT solution, Cloud IoT Core gives you access to...
---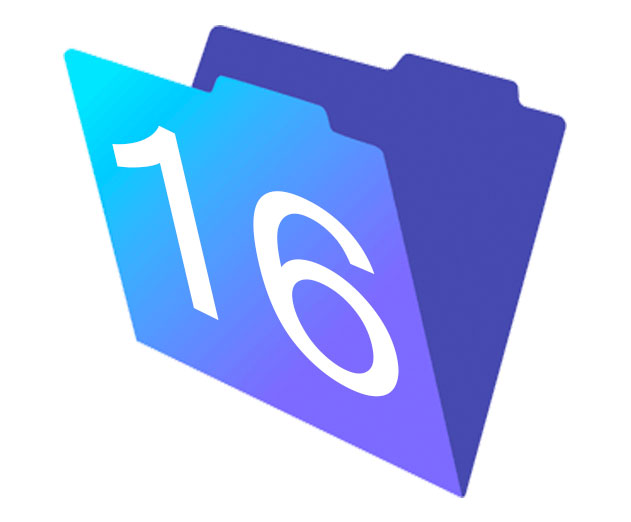 Andrew LeCates from FileMaker discusses version 16
Tuesday, May 16, 2017 by Richard Harris

FileMaker, an Apple subsidiary that helps developers make custom apps, has recently released their platform's 16th iteration. The updates have enhanced previous versions with improvements that both professional and first-time developers can use to create, share, and run custom apps.Some of their new updates include a new Layout Objects window, scalability up to 500 simu...
---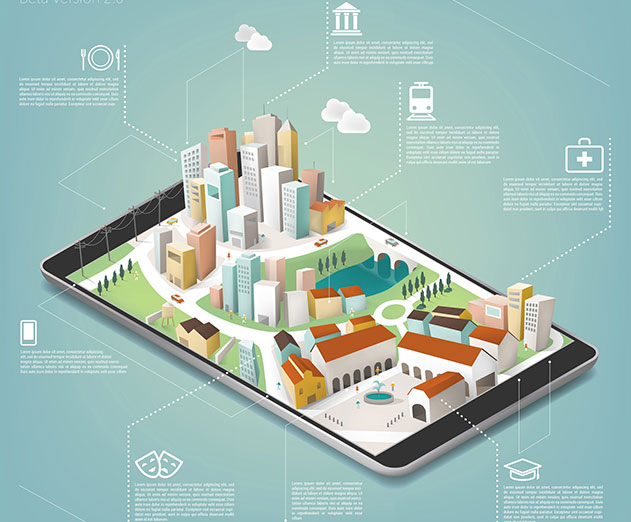 Mapping the IoT sets the signals to work
Monday, May 15, 2017 by Josh Joyner

The Internet of Things (IoT) and smart devices have created a buzz over the last few years. The reduced cost of sensors and a continued strengthening of the communications infrastructure have fueled the exponential growth of connected devices. The challenge has become less about what kinds of devices we can connect and more about what we can (and could) do with the data...
---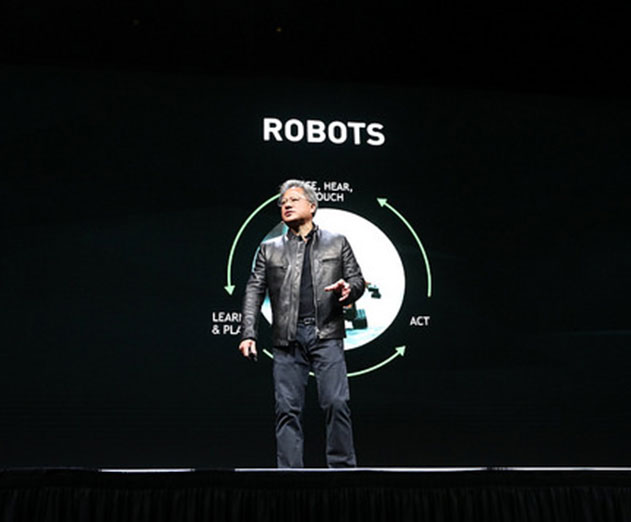 Everything you need to know about GPU Technology Conference
Friday, May 12, 2017 by Richard Harris

Everyone is having a great time this year at NVIDIA's GPU Technology Conference, so if you don't make it this year, there is always next year. The major topic this year that has stood out from the rest has to be Artificial Intelligence. As the cutting edge of AI technology gets closer to making better faster smarter mechanical beings, computer processing speeds too must...
---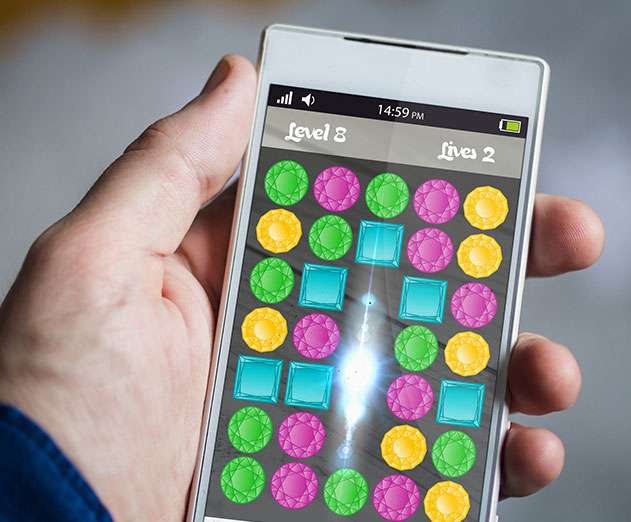 AppOnboard raises $4M in a seed round
Wednesday, May 10, 2017 by Michael Haynes

The app economy is larger than ever - mobile revenues grew 40 percent in 2016 with app developers grossing $37 billion, excluding any advertising revenue. Roughly half of that goes back in the ecosystem for User Acquisition (UA) - or paying for downloads.AppOnboard Inc, mobile app demo maker, has raised $4M from Troy Capital Partners, London Venture Partners ("LVP) and ...
---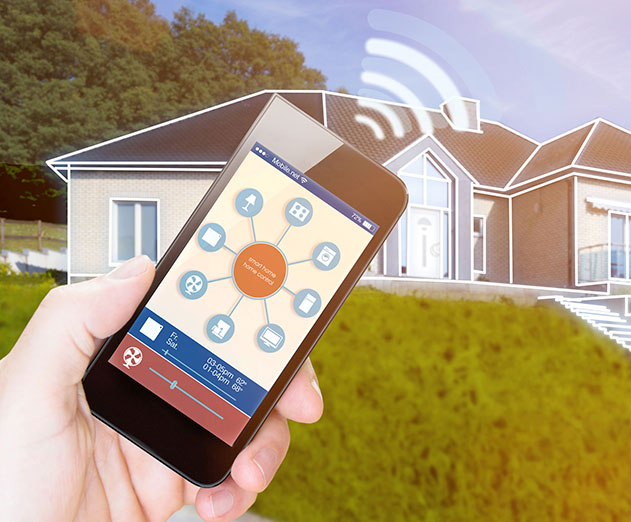 The smart home effect on IIoT facilities
Wednesday, May 10, 2017 by Saar Yoskovitz

The backbone of many science fiction plots just a few short years ago - smart machines, homes and cities - are now all around us thanks to the Internet of Things (IoT). Fitbits track and analyze physical attributes from stairs climbed to quality of sleep. By simply saying "Alexa," Amazon Echo can deliver you with today's weather forecast or play your favorite music as y...
---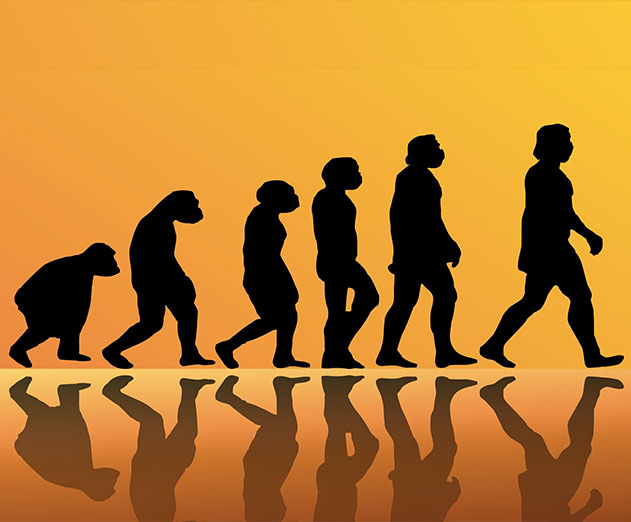 Customer experience is becoming critical and needs revamped
Tuesday, May 09, 2017 by Christian Hargrave

Organizations need to rethink traditional approaches to customer experience management according to a new study sponsored by Axway in partnership with industry analyst firm IDC. The study, The Role of Customer Experience Networks in Delivering Value-Based Digital Transformation, found that despite customer experience being the top digital initiative for organizations, 6...
---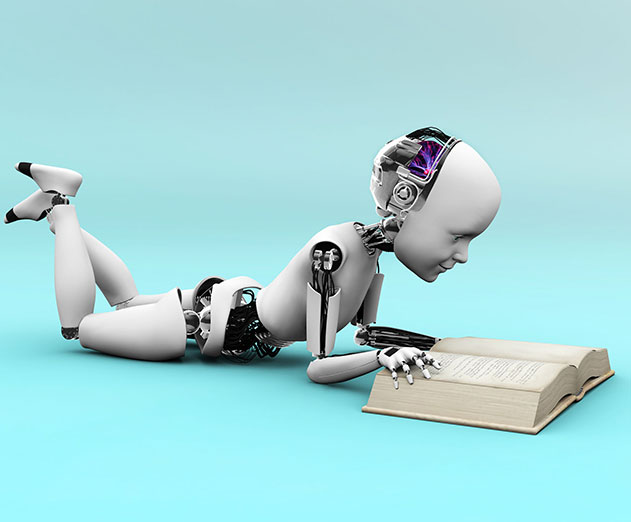 Fuzzy Logix partners up with Kinetica to provide better analytics
Monday, May 08, 2017 by Richard Harris

Fuzzy Logix, Inc., provider of in-database analytics, and Kinetica, provider of a GPU-accelerated database, is announcing a partnership to offer a joint solution that will allow customers of both companies to leverage "high performing advanced analytics with acceleration of 100-500x on 1/10th the hardware over CPU-only based solutions." The joint solution will initially...
---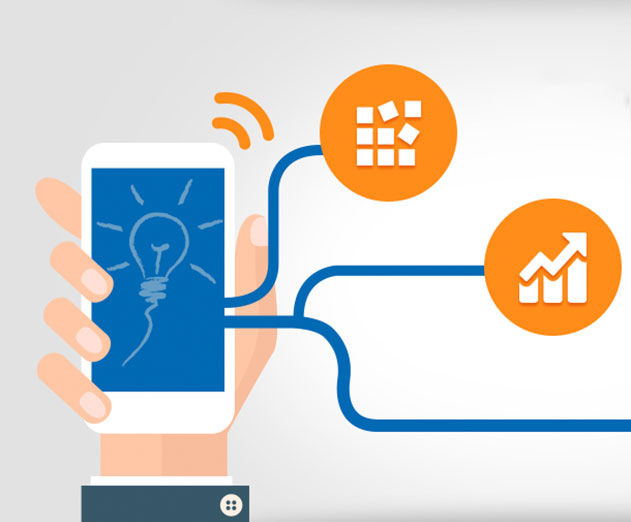 mTraction TVSync looks to expand into TV marketing
Thursday, May 04, 2017 by Christian Hargrave

mTraction TVSync was launched by Affle in partnership with the newly launched full-service mobile marketing and technology agency IPG Mediabrands Ansible in Indonesia. In the next phase of expansion, IPG Mediabrands & Affle would be taking this proposition and partnership across the APAC region. mTraction is used to track real-time TV commercials and sync digital ad...
---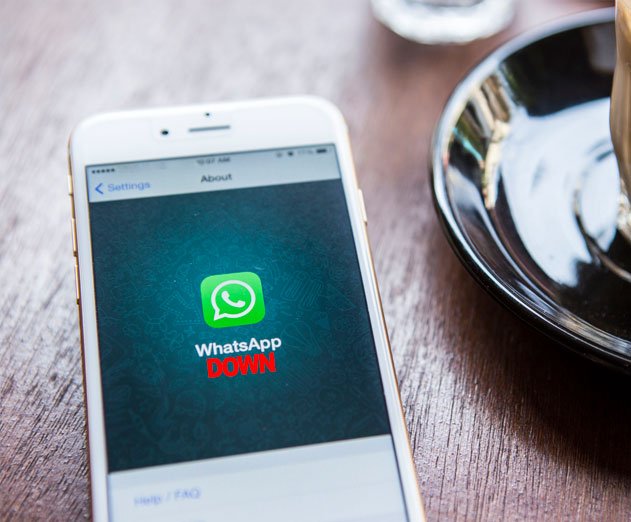 WhatsApp went down last night: How pushing updates can be risky
Thursday, May 04, 2017 by Richard Harris

Last night's WhatsApp outage freaked out users of the globally popular app. Dynatrace's Dave Anderson sheds some light on the issue, and shows just how fragile the process of continuously releasing new features is, when millions rely on your service.You've got to feel for WhatsApp today - they've got one of the toughest jobs in the world. One in seven people on the plan...
---
Bringing LEGO minifigures to life using AR and emotion recognition
Wednesday, May 03, 2017 by Richard Harris

Goran Vuksic, an iOS developer for Tattoodo, has made a unique new application that is helping make childhood dreams come alive. The app uses emotional AI and Augmented Reality SDK's that help transform miniature LEGO characters into interactive models. The project responds to a user's facial features by analyzing and projecting the user's current mood onto the LEGO cha...
---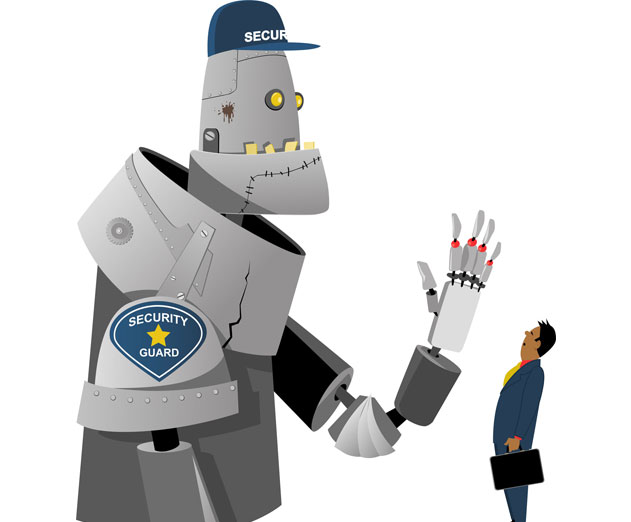 Instart Logic brings Helios AI-Driven security out into the open
Friday, April 28, 2017 by Michael Haynes

In ancient mythology, Helios was the Greek god of the sun streaking across the heavens in a chariot shining much-needed light onto a dark and dangerous world. That's exactly what Instart Logic, is doing with their latest announcement of Helios - "using artificial intelligence to illuminate and solve today's most challenging digital security issues."Web application attac...
---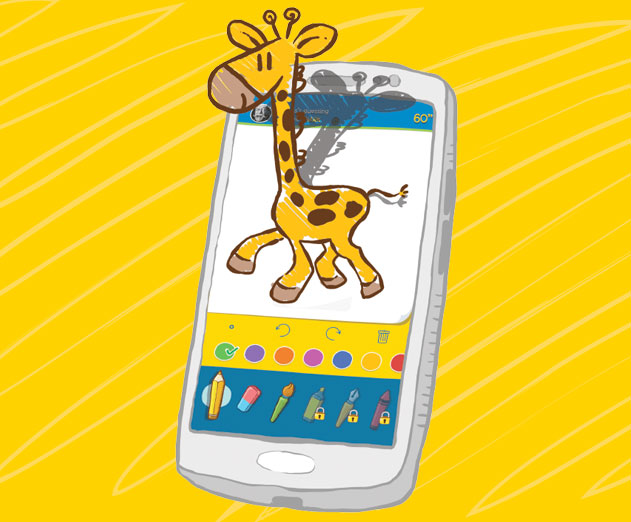 New Pictionary app lets users sketch on the go
Thursday, April 27, 2017 by Richard Harris

Etermax, the creator of Trivia Crack and Aworded Crack, announced the launch of the digital app version of Pictionary, based on the classic draw-n-guess board game, in partnership with Mattel. The mobile app will launch on April 27, surprising users with an all new way to play.The new Pictionary app will include features inspired by the classic top selling draw-n-guess ...
---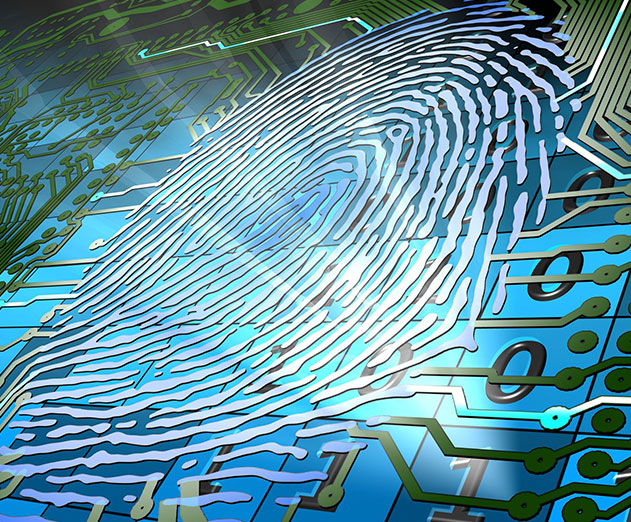 Biometric authentication for your apps from Appdome and BehavioSec
Wednesday, April 26, 2017 by Michael Haynes

Appdome, a cloud service that automates mobile integration by fusing new services to mobile apps, is partnering up with biometric authentication technology company, BehavioSec. Appdome for BehavioSec now enables mobile developers and mobility professionals (such as mobile fraud, IT, or Security groups) to rapidly integrate advanced biometric and behavior based authentic...
---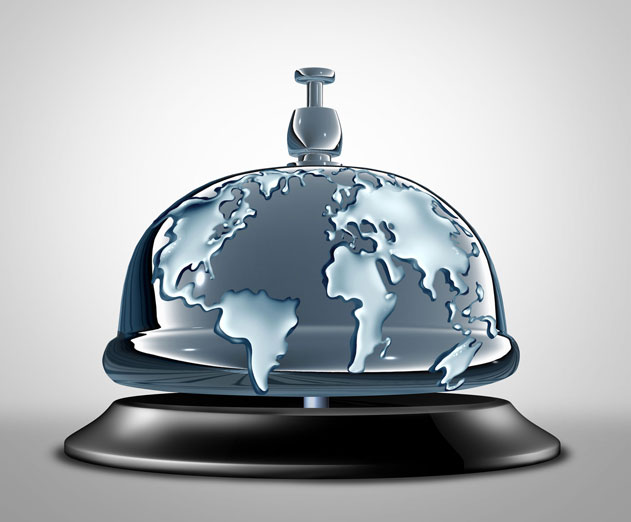 The ABBYY real-time recognition SDK for mobile app support
Wednesday, April 26, 2017 by Richard Harris

In a consumer driven markets, it is all about customer experience. Brands and developers who can deliver a consistently smooth and enjoyable CX have a greater chance to get ahead of the competition. That is why streamlining the input of information is so important - it makes the user's life easier and your app's performance - better. Bruce Orcutt, the vice president of ...
---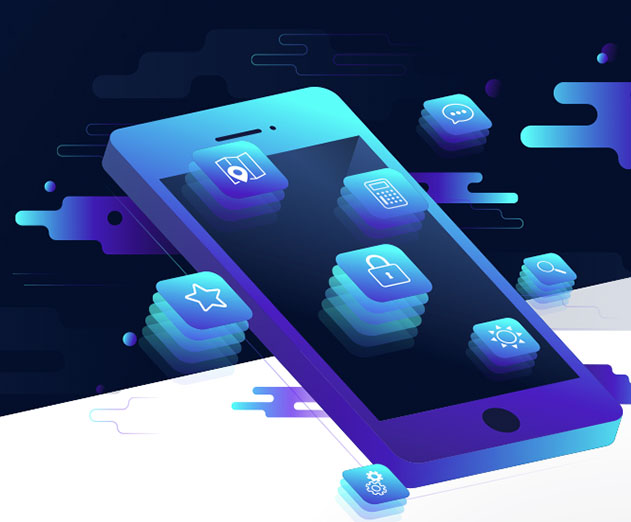 How you can automate your release process
Monday, April 24, 2017 by Richard Harris

Rollout helps mobile app developers build and deploy apps quickly and safely by automating the time-consuming manual tasks associated with gradual feature releases. The company recently released ROX by Rollout, which allows developers to gradually release new features, measure the impact and respond in real-time - all without waiting for the next release. We chatted wit...
---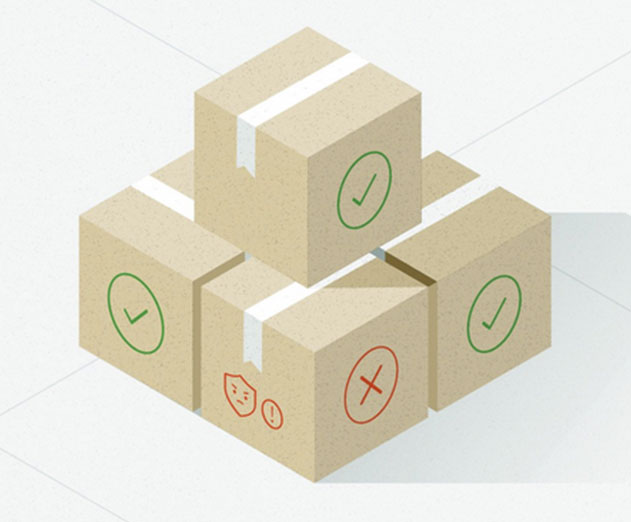 NodeSource N|Solid for Alpine Linux
Wednesday, April 19, 2017 by Christian Hargrave

NodeSource, the Node.js company, has announced the release of NodeSource N|Solid for Alpine Linux, the newest addition to its enterprise-grade Node.js platform that enables a secure, reliable and extensible platform for Node.js applications. The latest release makes it easier for teams using Docker containers with the popular Alpine Linux distribution to leverage the en...
---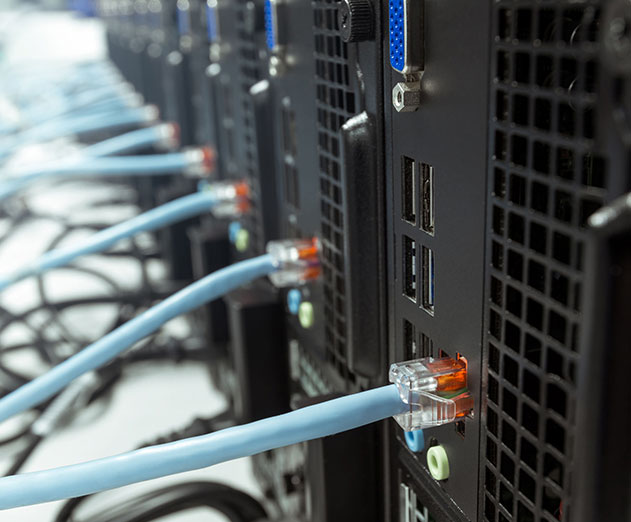 HPE containerizes their ITOps management software
Tuesday, April 18, 2017 by Richard Harris

Hewlett Packard Enterprise Software launched new containerized versions of its HPE IT Operations Management (ITOM) offerings. These suites - Hybrid Cloud Management, Data Center Automation, Operations Bridge, and IT Service Management Automation - help enterprise IT customers manage their private and public cloud infrastructure, and deliver new services at scale in resp...
---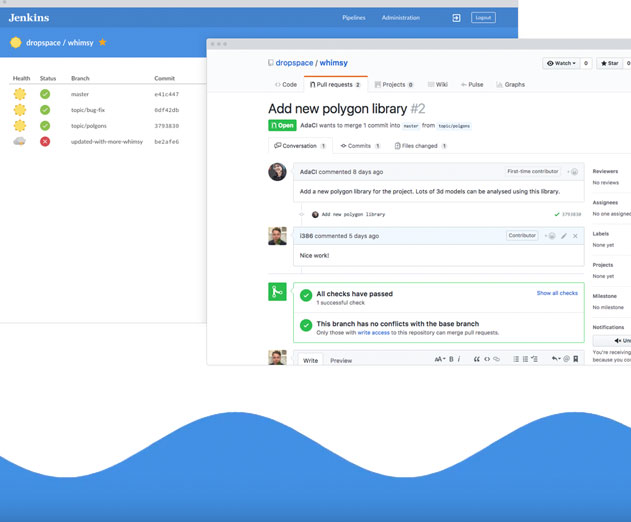 Jenkins Blue Ocean helps DevOps adopt continuous delivery
Friday, April 07, 2017 by Richard Harris

The Jenkins project, comprised of a community of practitioners using Jenkins, has released (1.0) and general availability of Blue Ocean, its dramatic new UX implementation. The anticipated launch of Blue Ocean brings a new user experience to Jenkins based on a personalized, modern design that allows users to graphically create, visualize and diagnose continuous delivery...
---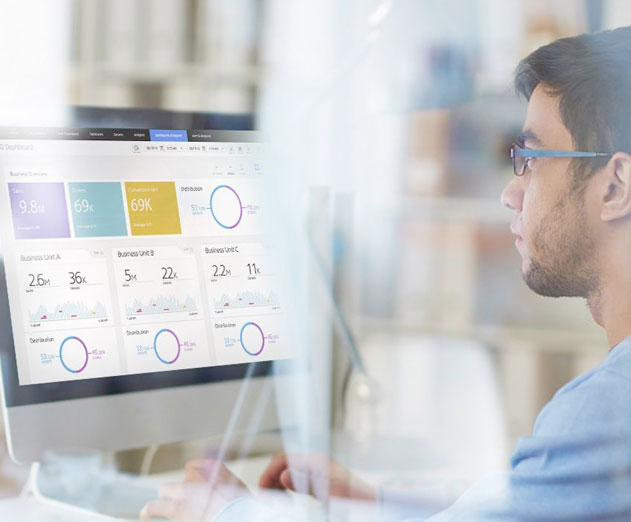 AppDynamics Developer Toolkit release for Spring is here
Thursday, April 06, 2017 by Christian Hargrave

AppDynamics, a Cisco company and a application intelligence company, is planning on a Spring '17 release, including the AppDynamics Developer Toolkit and major updates to Enterprise iQ and Business iQ. The new releases are aimed at giving application teams better abilities to deliver impactful customer experiences.In our digital-first world, where quality and performanc...
---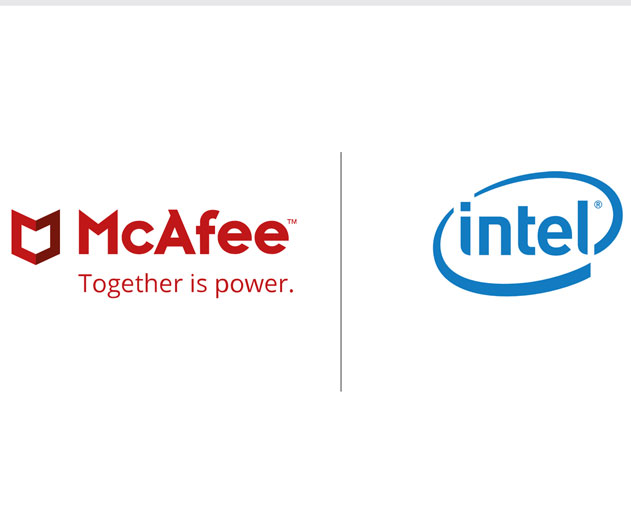 Intel security becomes McAfee
Tuesday, April 04, 2017 by Christian Hargrave

McAfee has begun operating as a new standalone company. Built on the belief that "Together is Power," the new McAfee will expand upon its leading security solutions platform to better enable customers to effectively identify and orchestrate responses to cyber-threats. The launch of McAfee marks the closing of the previously announced investment by TPG and Inte...
---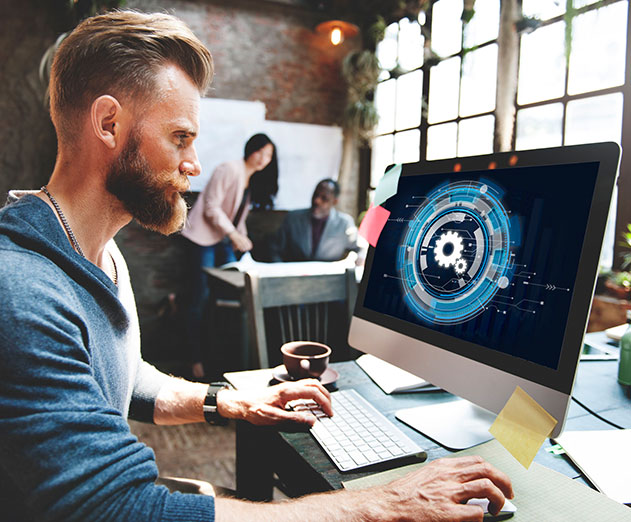 Lets talk about IT automation
Monday, April 03, 2017 by Richard Harris

IT departments are often faced with similar challenges: stagnant budgets and a lack of qualified applicants. Unfortunately, despite the lack of resources, IT continues to face increased pressure to push out new applications faster and make changes to existing systems quicker to stay competitive. IT automation helps companies coordinate and consolidate IT operation...
---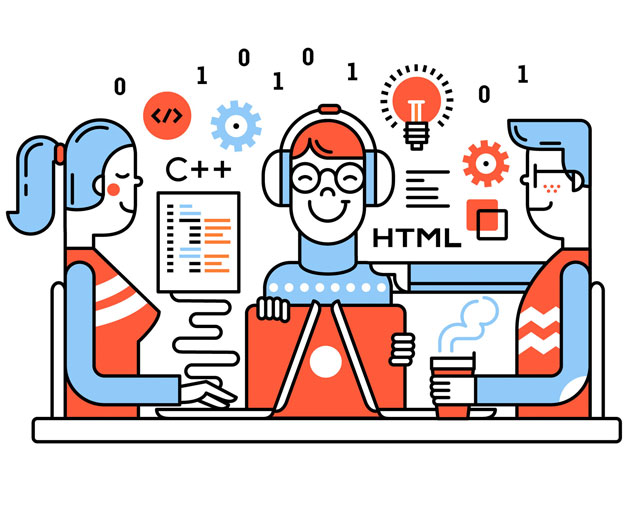 Construction OS launches to help developers with project management
Friday, March 31, 2017 by Christian Hargrave

Procore Technologies, Inc. has announced Procore Construction OS, a cohesive platform that connects people, applications, and devices to help create a frictionless construction process. It was designed to serve users and improve the build process through a variety of important enhancements, including new reporting and visualization tools; access to around 100 apps in th...
---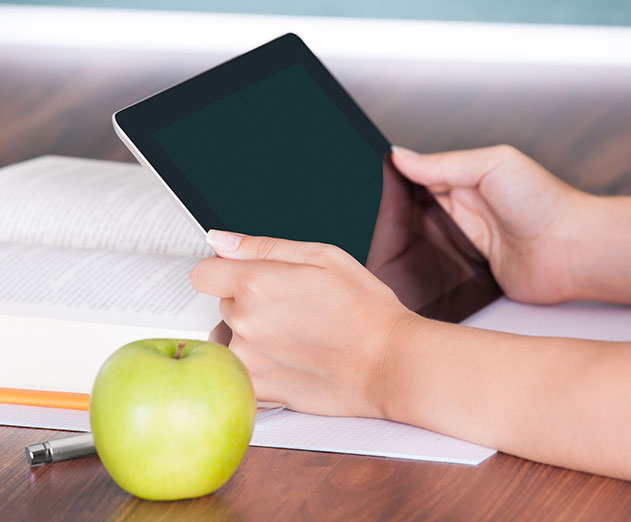 Get a free intro to Apache Hadoop course
Friday, March 31, 2017 by Richard Harris

The Linux Foundation, the nonprofit advancing professional open source management for mass collaboration, today announced its newest massive open online course (MOOC) is available for registration. The course, LFS103x - Introduction to Apache Hadoop, is offered through edX, the nonprofit online learning platform launched in 2012 by Harvard University and Massachusetts I...
---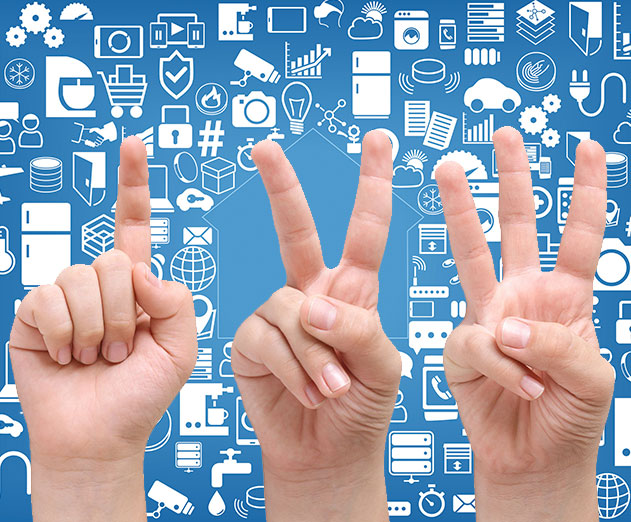 3 ways developers can stay relevant while IoT steams forward
Friday, March 31, 2017 by Julie Lockner

Apple watches, Nest thermostats, and Amazon's connected inventory management systems are examples of how the Internet of Things (IoT) is revolutionizing how companies do business. It's not going away, either; according to IDC, the IoT market could almost triple in the coming years, projecting an increase in market worth from $655.8 billion in 2014 to $1.7 trillion by 20...
---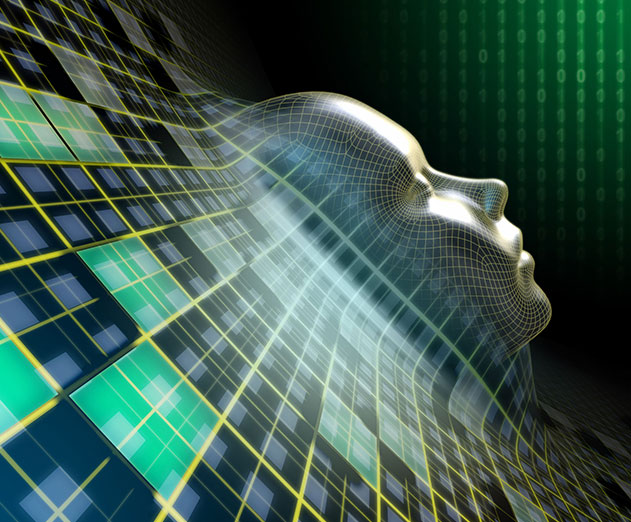 Put deep learning neural network AI software from NASA in your apps
Thursday, March 30, 2017 by Richard Harris

Product developers can significantly accelerate the deployment of AI applications without a team of Ph.D. researchers, an extensive evaluation of different tools or years of costly R&D with the Neurala Developers Program, announced by Neurala. Neurala makes The Neurala Brain, a deep learning neural networks platform that is making smart products like toys, cameras a...
---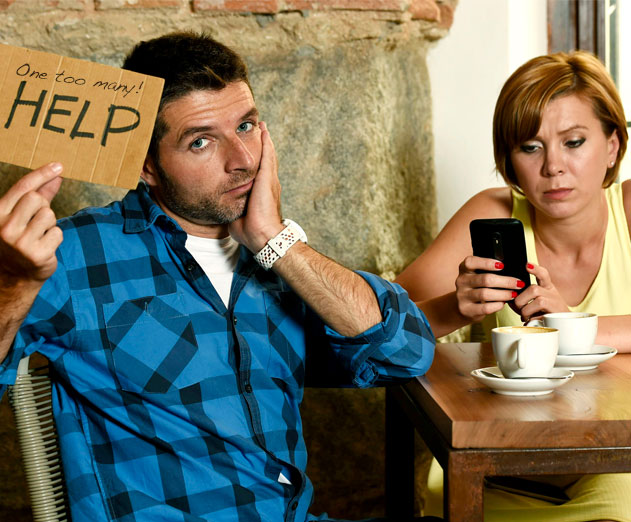 How to help push alerts not seem so pushy!
Wednesday, March 29, 2017 by Richard Harris

Editors note: Guest submission from Sunil Thomas, CEO of CleverTap Here's a challenge for you - try to read this article through without attending to your buzzing, pinging, distracting smartphone.Once upon a time, mobile notifications were just for person-to-person text messages. Some time around the turn of the decade, brands realized that provoking cons...
---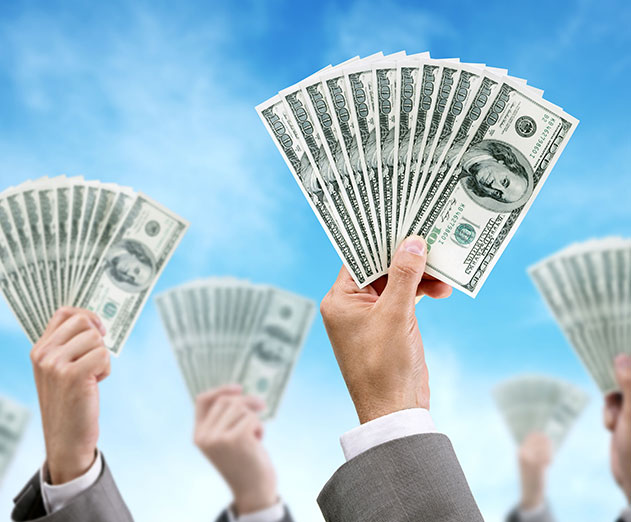 Mashape gets $18M in series B funding to help further the API revolution
Friday, March 24, 2017 by Christian Hargrave

Mashape has announced that they have achieved a company milestone as they close a $18M Series B funding round, led by Andreessen Horowitz, a venture capital firm, with previous investors CRV and Index Ventures participating. The funding round, according to Mashape, "represents all the hard work by the team, our dedication to building the best and most open API Gateway f...
---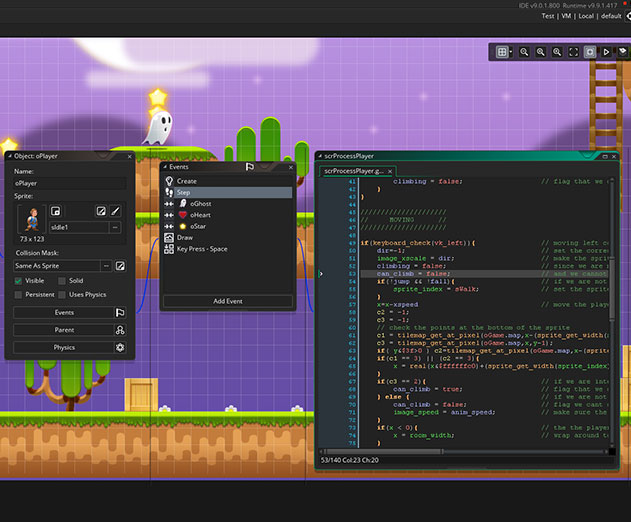 GameMaker Studio platform begins closed beta
Thursday, March 23, 2017 by Richard Harris

Game developers on Mac will soon receive access to the powerful GameMaker Studio platform for the first time as YoYo Games begins the closed beta period of the long-awaited Mac OS version of GameMaker Studio 2. The Mac IDE closed beta for GameMaker Studio 2 will bring enhancements since the release of GameMaker for Mac in 2011. GameMaker Studio 2 features rich func...
---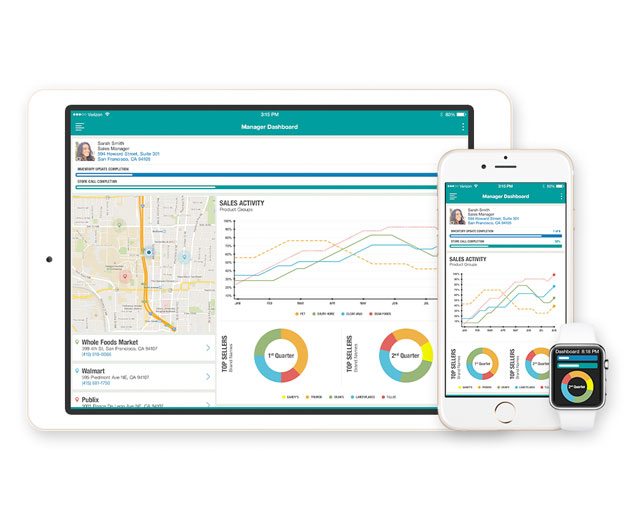 SmartUX 5.0 released so you can make low-code apps even faster
Thursday, March 23, 2017 by Christian Hargrave

PowWow Mobile, the enterprise mobility platform that lets you create apps, has announced the latest release of its SmartUX Platform version 5.0. The new enhancements will simplify collaboration between IT and business teams through new levels of speed, visibility, and controls. SmartUX 5.0 is the most powerful platform for the rapid design and deployment of enterprise m...
---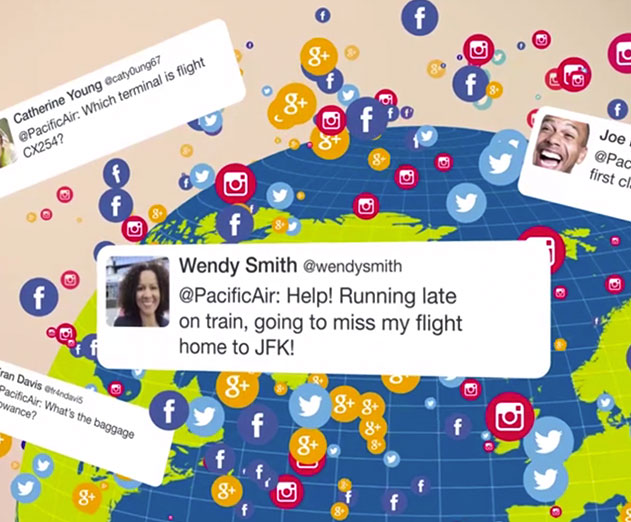 Conversocial Acquires HipMob
Wednesday, March 22, 2017 by Christian Hargrave

Conversocial announces its acquisition of HipMob, a Y-Combinator Alumnus that developed an integrated live chat platform for websites and mobile apps. The acquisition paves the way for Conversocial to extend its best-in-class digital customer engagement platform to better serve customers who prefer web-based chat channels and in-app messaging on mobile for customer care...
---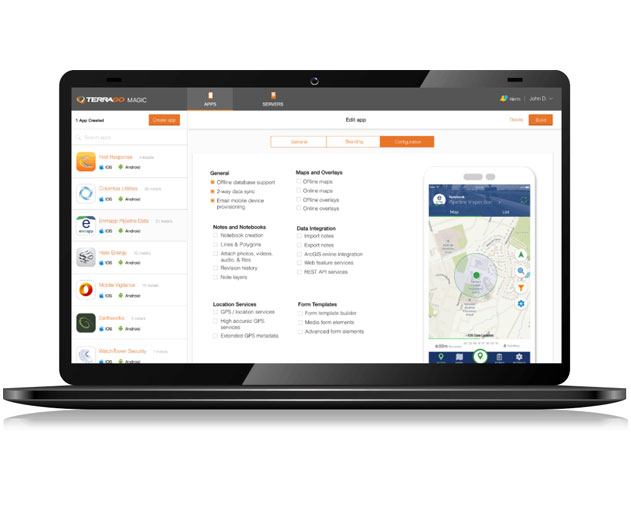 Creating customizable apps without a single line of code
Wednesday, March 22, 2017 by Mike Gundling

When TerraGo came into being, field data collection typically meant printing paper maps and forms. After binding them for crews to take into the field, they would be used to perform and record asset inspections, preventive maintenance, site surveys, engineering reports and all types of field work in nearly every industry. Notes were taken with pen and pencil in massive ...
---
OMYO and Blingby team up to make live stream marketing a reality
Tuesday, March 21, 2017 by Richard Harris

Research shows that 74% of consumers said there was a connection between watching a video on social media and their purchasing decision-making process. What if there were a better way for marketers to capitalize on such a trend? Imagine watching a Maroon5 video online and you are really liking Adam Levine's jacket - and while watching the video, you point your cur...
---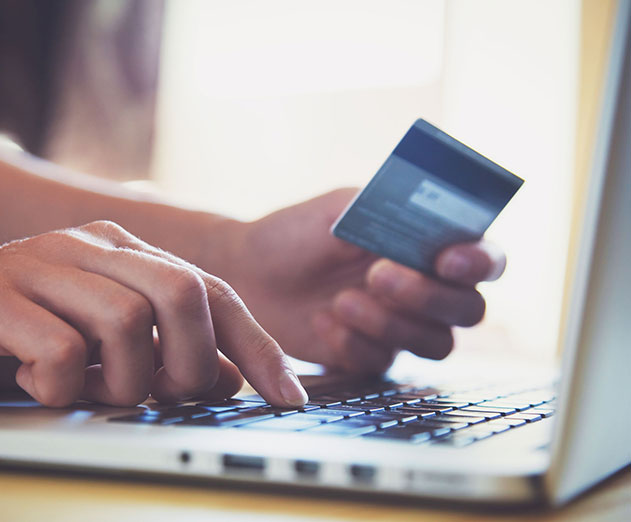 A real-time, open source commerce platform launched by Reaction Commerce
Tuesday, March 21, 2017 by Richard Harris

Reaction Commerce has announced the general availability (GA) release of its breakthrough, real-time and completely open source commerce platform, designed to build, run and scale modern digital stores. Offering the simplicity that businesses expect, along with the reliability, customization and scalability that larger retailers and brands require, Reaction Commerce ena...
---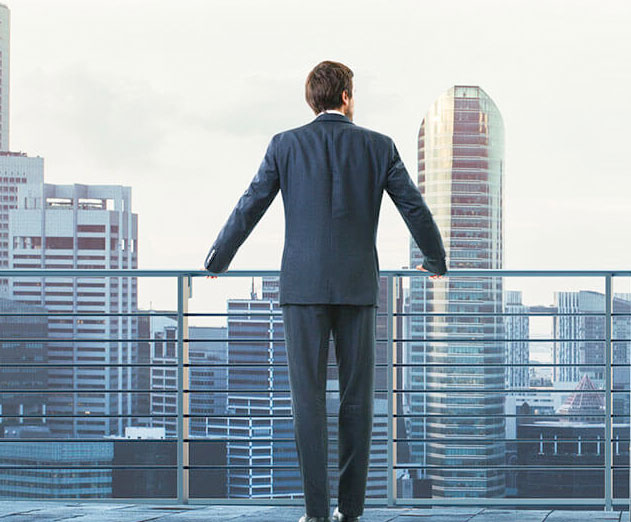 Bringing IT together: the ManageEngine-Zoho relationship
Tuesday, March 21, 2017 by Christian Hargrave

ManageEngine, the real-time IT management company, has announced its strategy for advancing the state of IT management and aligning IT with business objectives. Parent company Zoho Corporation plays a key role in the plans as ManageEngine will integrate their cloud-based business apps with the industry's broadest suite of IT management software. ManageEngine will contin...
---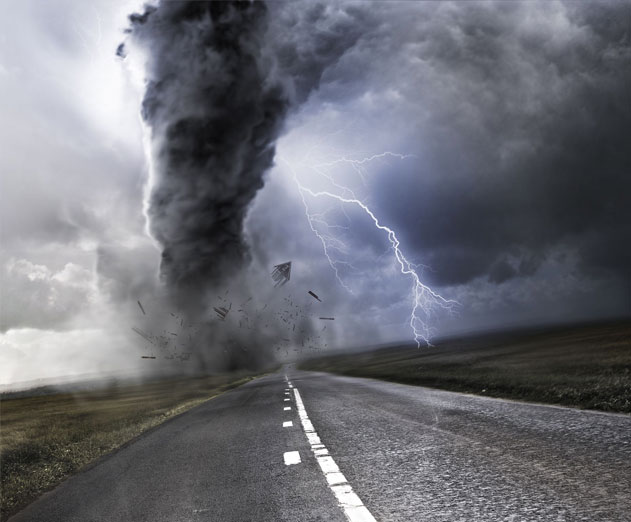 Experience severe weather in VR with new app from AccuWeather
Tuesday, March 21, 2017 by Richard Harris

AccuWeather announced the launch of the new virtual reality application, AccuWeather - Weather for Life for Samsung Gear VR, allowing users to and interact with exclusive 360-degree video content, weather information, and updates in revolutionary new ways. The new app gives users an additional platform to access the most personalized, localized weather information.&nbsp...
---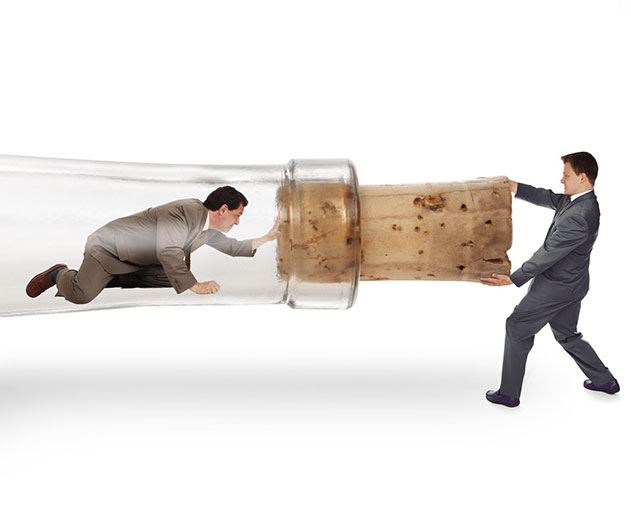 What's really behind your database bottleneck
Tuesday, March 21, 2017 by Baron Schwartz

Databases are critical to business success in e-commerce websites and mobile apps. Database bottlenecks, outages, and performance problems can put your digital business at risk.When we talk about database performance we tend to think of indexes, SQL design, lock contention, and the like. But a lot of the most serious bottlenecks - the ones that make you miss release dea...
---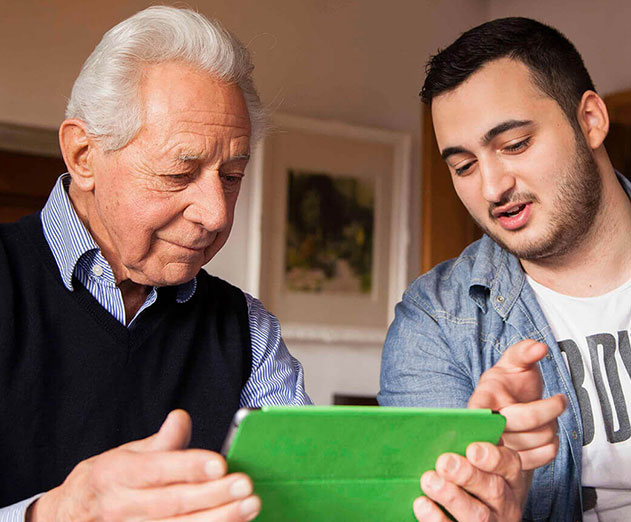 Coresystems says crowdsourcing can upend the field service industry
Monday, March 20, 2017 by Christian Hargrave

Coresystems has introduced the Project Management Module, a significant new enhancement to its field service software platform. With the new offering, Coresystems is enabling customers to crowd source their field service operations through their "crowd service" delivery model, in order to reduce operational expenditure and risk and increase customer satisfaction and rev...
---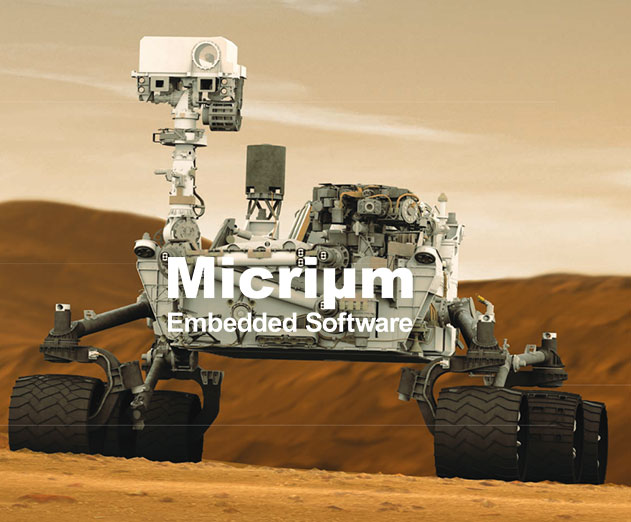 Micrium launches Enhances OS and new platform builder
Thursday, March 16, 2017 by Michael Haynes

Micrium OS, the latest evolution of the embedded µC/OS real-time operating system (RTOS), is now available. Micrium OS comes with an optimized RTOS kernel, communication stacks, file system and graphical user interface. The new Platform Builder tool simplifies development by automatically resolving dependencies and configuring startup order once developers select the co...
---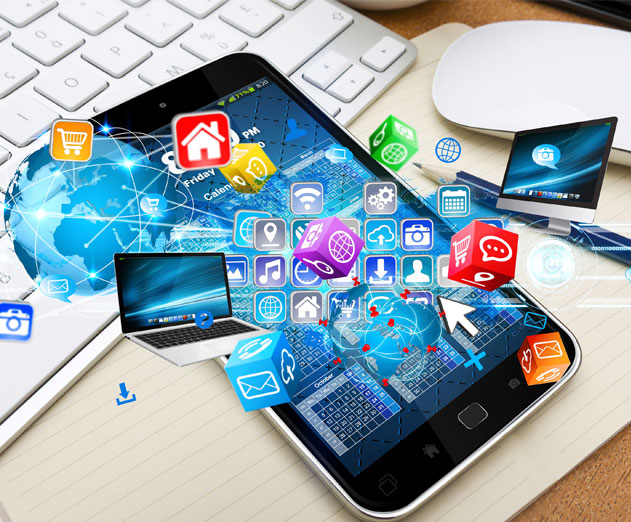 Cloud native apps: Perspectives from Navisite
Thursday, March 16, 2017 by Richard Harris

There is much to be considered in the complex IT ecosystems that support modern enterprises. Just like a clock, each little cog and gear plays a critical role in making sure everything is on time and in working order. Unlike a clock, however, IT environments are far less predictable and must be built with more flexible, scalable parts and pieces to function at an optima...
---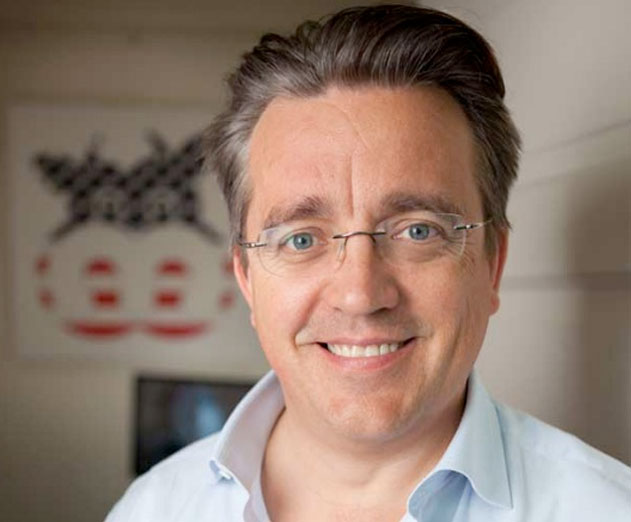 Explaining what AIOps is and why it matters to developers
Monday, March 13, 2017 by Richard Harris

We recently spoke with Phil Tee, CEO of Moogsoft to learn more Algorithmic Intelligence, (the "AI" in AIOps). What is AIOps you say? It's a new category defined by Gartner research that is an evolution of what the industry previously referred to as ITOA (IT Operations and Analytics).It seems we have reached a point where data science and algorithms are being successfull...
---