google news search results
Developer news items we found relating to google
150 results
---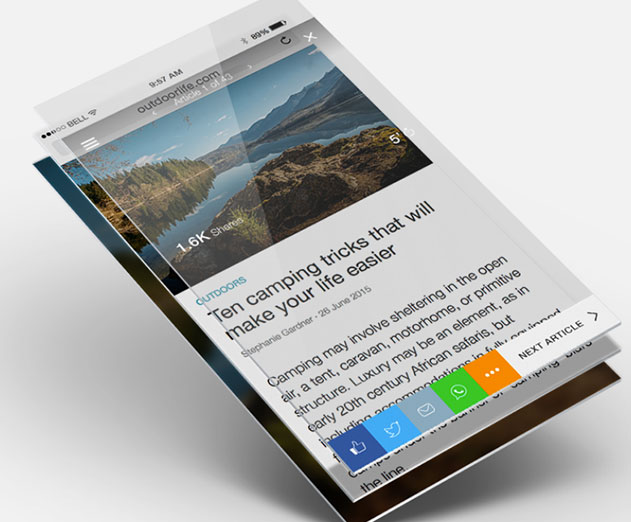 New progressive web app framework introduced by Marfeel
Thursday, January 18, 2018 by Christian Hargrave

Marfeel has announced the launch of its Marfeel PWA technology, which enables publishers to benefit fully from the next big thing in the mobile ecosystem. As an early adopter of progressive web app technology, Marfeel offers such forward-looking capabilities as 0.7-second page loads for first meaningful paint, push notifications, offline access to content, and striking ...
---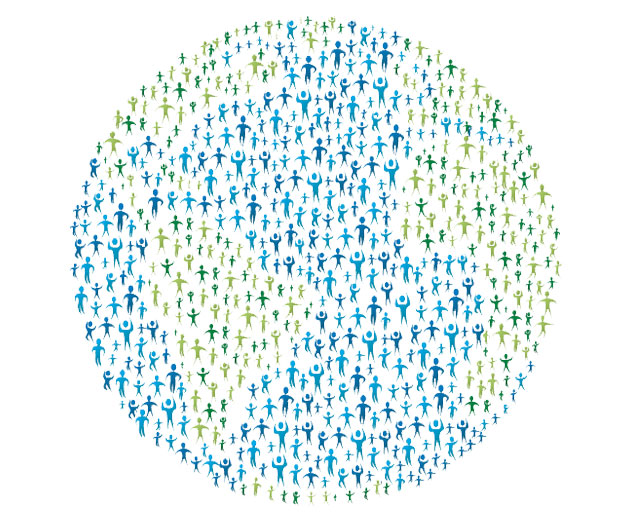 Bango launches Mobile Money wallet in Google Play with MTN Ghana
Wednesday, January 17, 2018 by Christian Hargrave

Bango just partnered with MTN Ghana to launch operator payments in Google Play. What this means is MTN Ghana subscribers can now pay for the wealth of content and services from Google Play with one-click, charging their MTN Mobile Money account.MTN Ghana is part of the MTN Group, which has over 200 million subscribers across 22 countries in Africa. From today on, s...
---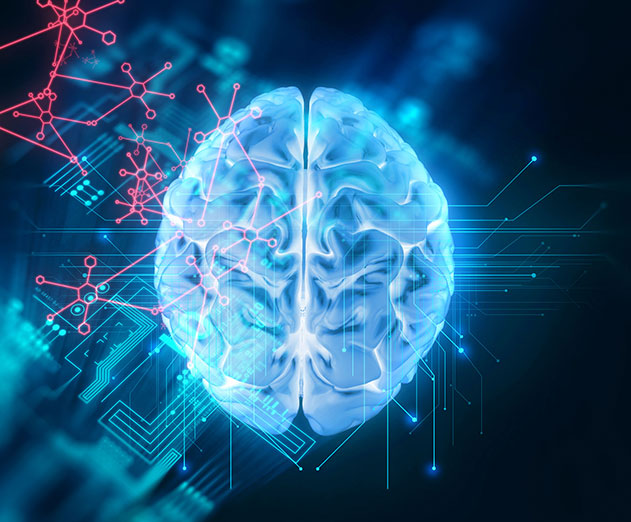 How human assisted AI may be the future
Tuesday, December 26, 2017 by Richard Harris

Self-driving (autonomous) cars, robotic hotel concierges, and Amazon's intelligent delivery drones - it's hard to minimize the potential impact that artificial intelligence (AI) and machine learning (ML) promise. Business leaders are all aflutter about AI's potential for providing game-changing impact to their industries. AI is also gaining attention for the perceived t...
---
National Air and Space Museum releases VR Hangar App
Friday, December 22, 2017 by Christian Hargrave

People across the country and around the world can now use their mobile phones to see moments that made air and space history with the new VR Hangar from the Smithsonian's National Air and Space Museum. The VR Hangar brings some of the museum's most important milestone artifacts to life using real 3-D-scan data in immersive virtual-reality vignettes. The app is optimize...
---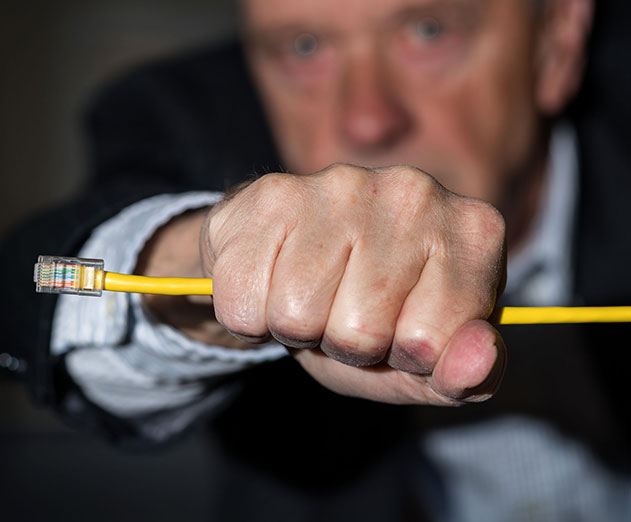 What the end of Net Neutrality does to app developers
Friday, December 15, 2017 by Gil Regev

With a 3 - 2 vote splitting neatly along political party lines, as expected, the Federal Communications Commission (FCC) yesterday struck down the controversial net neutrality regulations enacted just two years ago by the previous administration. It's the happy outcome mobile operators and cable companies were hoping for, since it now frees them to completely control th...
---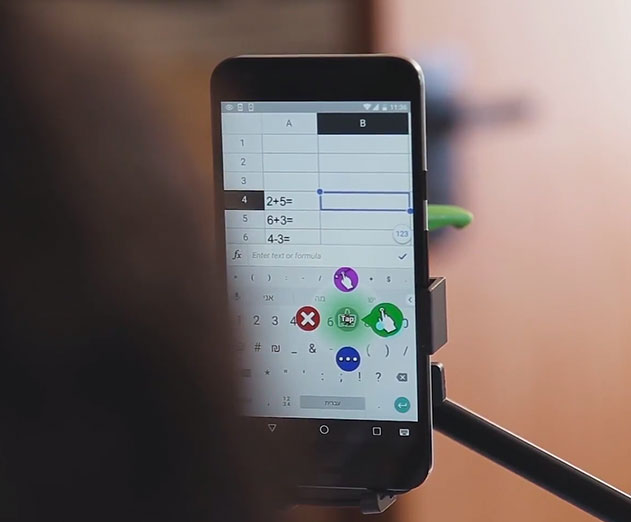 Open Sesame technology changes the world for paralyzed people
Friday, December 15, 2017 by Richard Harris

Sesame Enable seeks to open a new door to independence for millions of quadriplegics and people with disabilities around the world through the development of the first touch-free smartphone and tablet app called Open Sesame.Open Sesame technology works by tracking user's head movements using the front-facing camera of a smartphone or tablet. Users activate the app throu...
---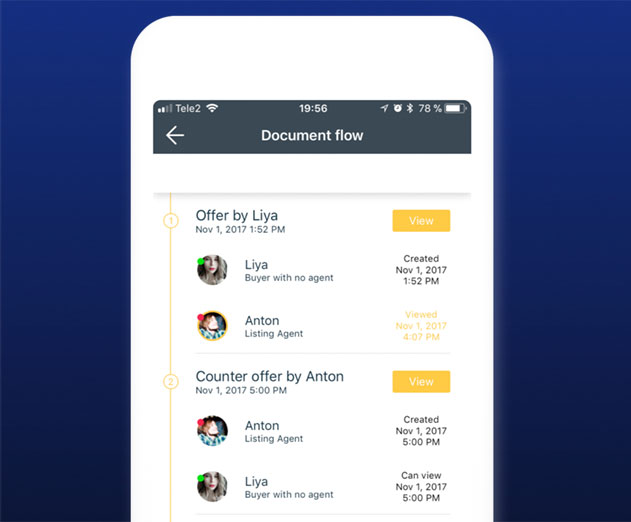 Ethereum blockchain meets the real estate market
Wednesday, December 13, 2017 by Richard Harris

ShelterZoom has announced that its blockchain-based online offer and acceptance platform for the real estate industry has gone live in the U.S. Other major international markets - including Canada, Australia, Europe, and countries in the Middle East - are set to go live in the first quarter of 2018.Built to be Real Estate Standards Organization (RESO) data dictionary-co...
---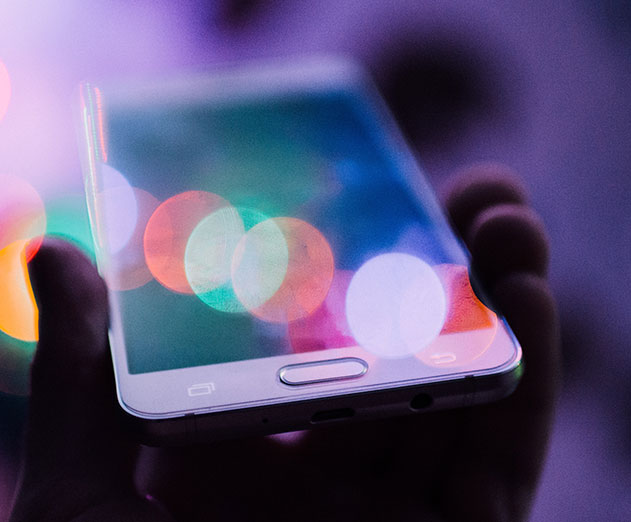 AI and machine learning make app development and marketing smarter
Wednesday, December 13, 2017 by Brian Solis

Build it and they will come. Those were the good ole days. It used to be good enough to design a great app. Add to that an engaging user experience (UX), positive feedback, a high ranking and word of mouth, and your app was ensured continued success. Nowadays however, mobile consumers are simply overwhelmed by choice. Did you know that if you add up all the apps in the ...
---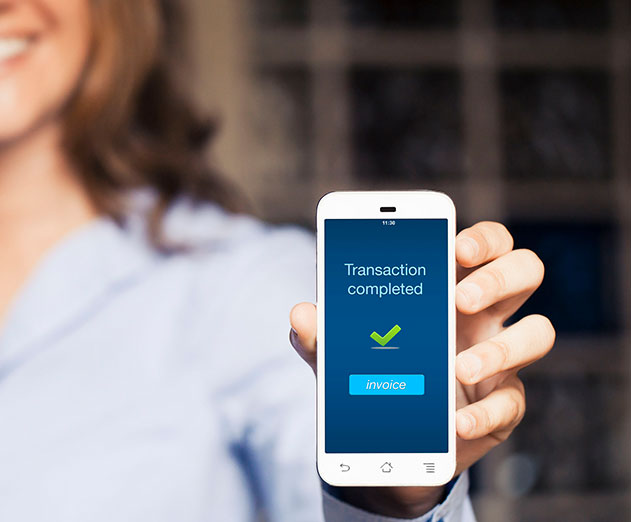 The best and worst of banking apps in 2017
Tuesday, December 12, 2017 by Christian Hargrave

It's difficult to remember how frustrating mobile banking was for users just five years ago. Some mobile banking apps would struggle to find the nearest ATM. Depositing checks by capturing an image was considered cutting edge. It was even quite possible your bank didn't have a smartphone app.Fast forward to today. Now, alerts from banking apps is a feature that we take ...
---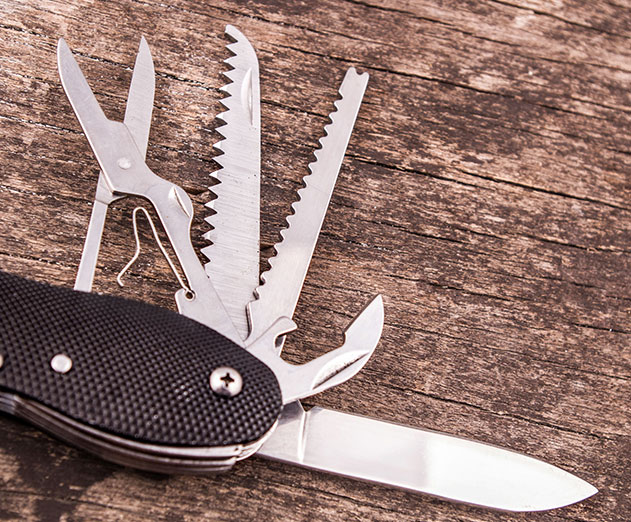 Is this the age of the single-purpose App?
Monday, December 11, 2017 by Ronnie Rios

Any time there is more than one way to do something, there will be debate about which way is best. The topic of building apps for mobile platforms has been subject to such discussions for years now. Systems architects, industry experts, developers and others have verbally tussled over whether it makes more sense to build multiple single-purpose apps or one multi-purpose...
---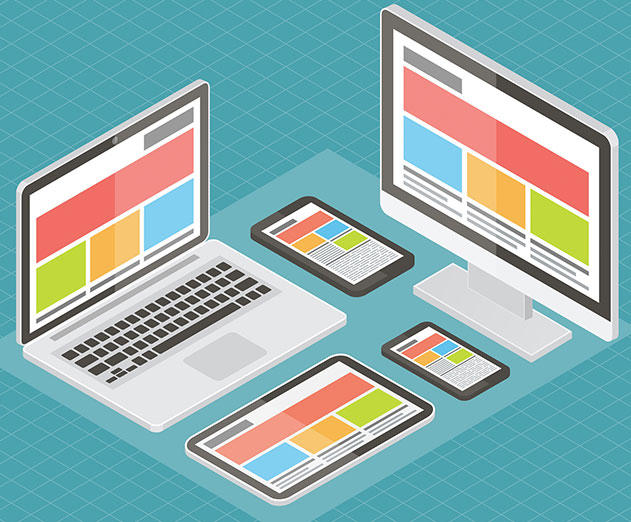 The shifting power dynamics of news on the Web
Monday, December 11, 2017 by Andrew Betts

Over the last several years, control of news on the web has drastically shifted. Social networks and search are increasingly how we find content, and our old loyalties to our favorite publications are giving way to consumption of content from varied and ever changing sources. Large, respectable publishers are still vital to a healthy news industry and indeed a healthy d...
---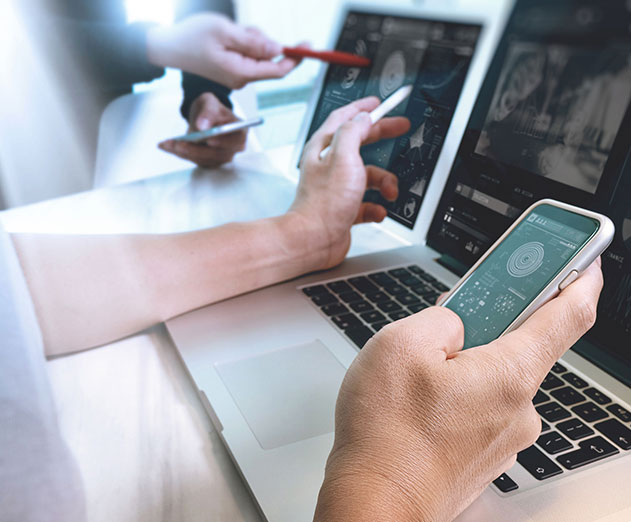 Device testing in the cloud empowers developers - and ad fraudsters
Friday, December 08, 2017 by Richard Harris

Cloud technology has been a game-changer for many industries. It has reduced IT costs, made updating and upgrading systems much easier, allowed businesses to scale operations quickly, and it has enabled flexible work collaboration. The cloud also has major implications on how digital ads are tested and served to millions of people globally. The opportunity to seamlessly...
---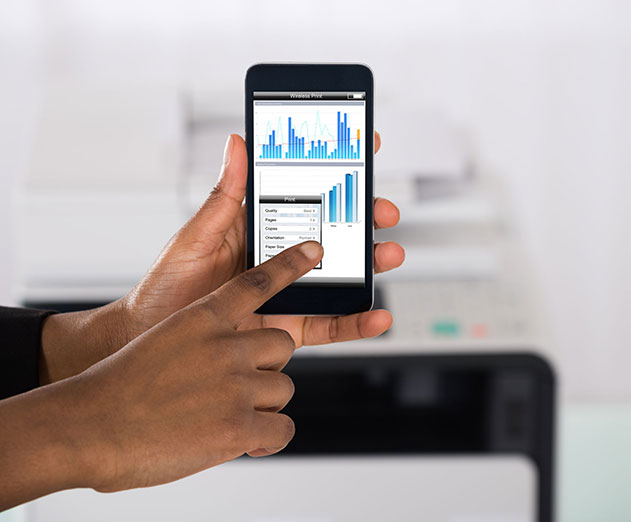 The top print enabled apps for business
Thursday, December 07, 2017 by Brent Richtsmeier

Every year, we make our mobile devices a little bit better than before, bringing them to a point where we can't imagine existing without X, Y and Z new features - imagine buying a smartphone without a camera or a tablet without long battery life.As mobile devices improve, users need apps that can keep pace, bringing the full functionality of a desktop or laptop to the t...
---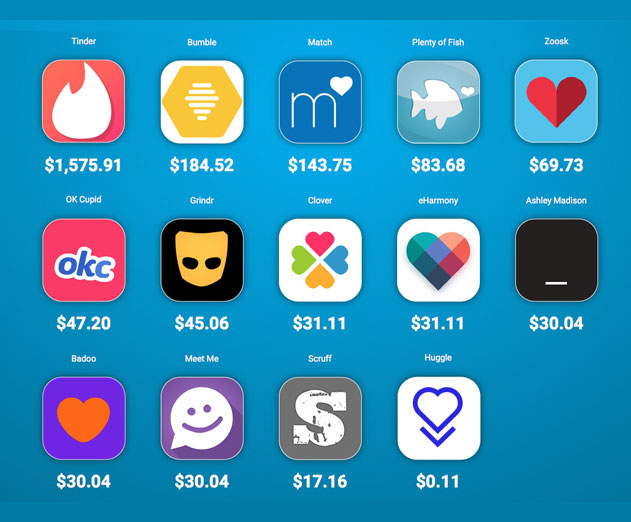 This is how much dating apps make every minute
Wednesday, December 06, 2017 by Christian Hargrave

There's no denying the huge impact dating apps have had on our romantic lives, with 49 million Americans having participated in online dating at least once. With so many people now looking for love online, just how much money are our favorite dating apps making?Tech buy-back site Decluttr has crunched the numbers, looking at just how much money apps like Tinder, Bumble ...
---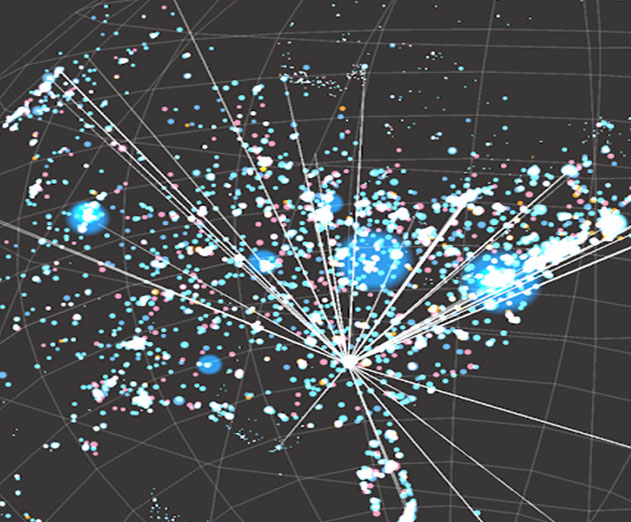 Map of the Internet app gives 3D visualization
Wednesday, December 06, 2017 by Richard Harris

Cogeco Peer 1 has announced an updated and refreshed version of its popular Map of the Internet app, a 3D visualization of the world's networks and how they are connected.Built as an educational tool for anyone who has ever wondered what the internet actually looks like and how it has evolved, the open source Map of the Internet app for iOS and Android brings to life al...
---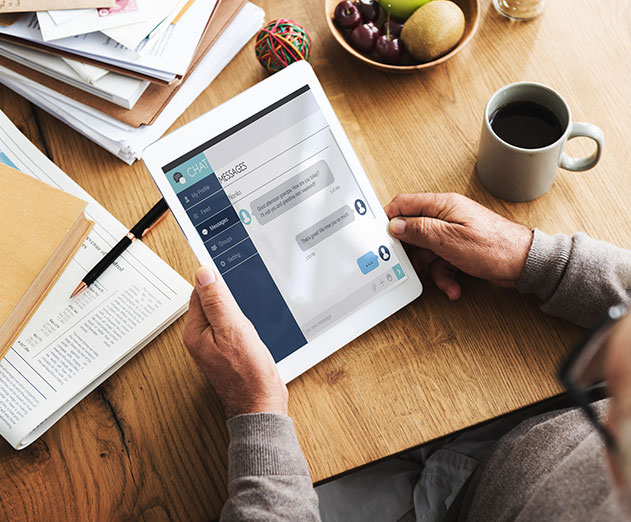 Oracle weighs in on chatbots for enterprise developers
Tuesday, December 05, 2017 by Richard Harris

From self-service to instant payments, the chatbot industry has seen great things from the latest advents in the field of AI. That's why we sat down with Oracle to learn more about how with all these new changes in the messaging industry enterprise can see the value that can be attained by adoption.We recently had a conversation with Suhas Uliyar, Vice President, A...
---
Women Who Tech launches competition for women startup founders
Monday, December 04, 2017 by Richard Harris

Women Who Tech has announced the launch of Women Startup Challenge: Emerging Tech, a pitch competition to showcase top early-stage women-led technology startups focused on Augmented Reality, Blockchain, IoT, Space and Robotics, Transportation, Biotech, Virtual Reality, Energy, and Agriculture tech. Aimed at closing the gender gap in the tech sector, the startup challeng...
---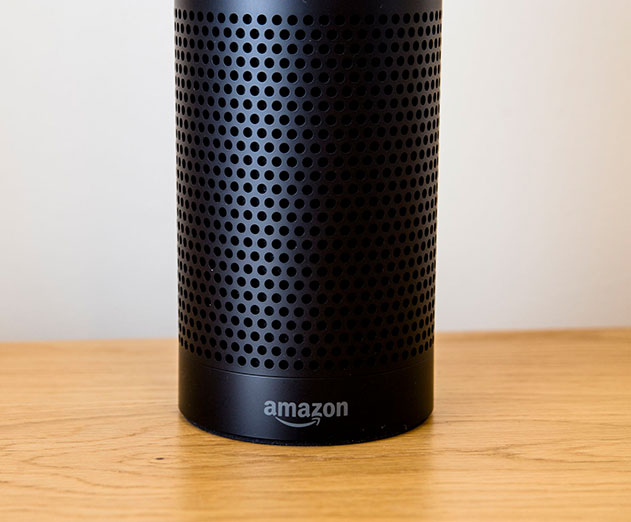 Software testing considerations for voice-first applications
Saturday, December 02, 2017 by Do Nguyen

The names Alexa and Echo are household names and someday soon, most people will have these devices in their homes, ordering takeout, picking out a song, answering trivia questions. Welcome to the voice-first applications era. Amazon and Google have sold millions of Amazon Alexa and Echo and Google Home devices and 24.5 million voice-first devices are expected to ship be...
---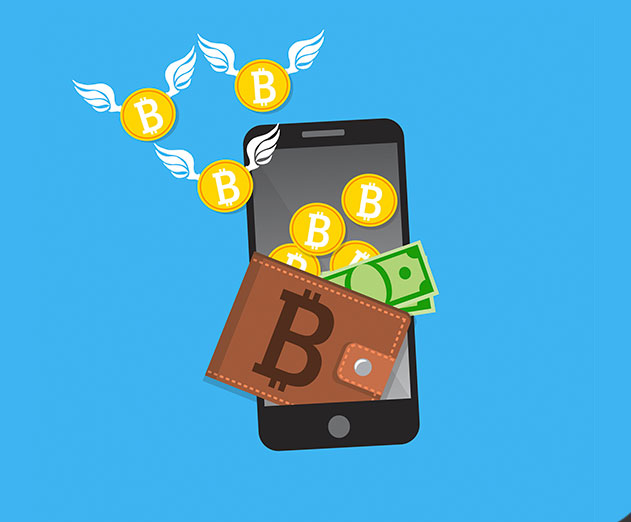 Most cryptocurrency mobile apps are vulnerable
Thursday, November 30, 2017 by Christian Hargrave

Over 1,300 crypto currencies exist today with over $300 Billion market capitalization. One of the most popular and oldest cryptocurrency - Bitcoin has almost reached $10,000 price after several months of fluctuation, but continuous and steady growth.A wide spectrum of mobile applications for cryptocurrencies were released during the last few years by various startups, i...
---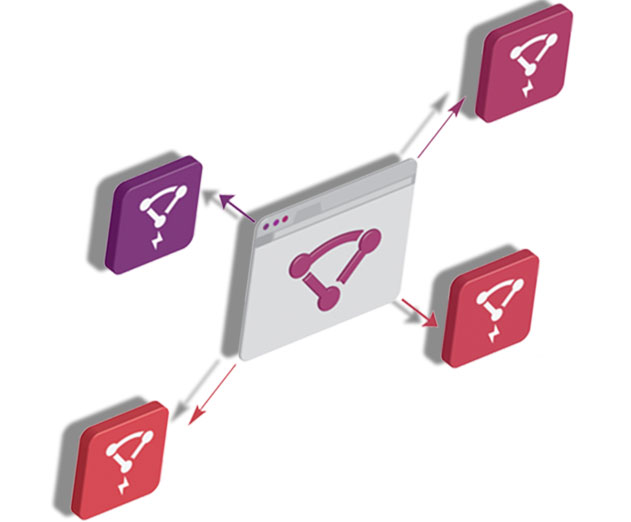 Edgemesh extends CDN with Google
Wednesday, November 29, 2017 by Richard Harris

Edgemesh has announced that it has joined Google Cloud Technology Partner program and added six new edge locations for its web acceleration platform. Powered by the Google Cloud Platform, the new locations provide additional capacity in São Paulo, Frankfurt, Tokyo, Singapore and Sydney, and new regional capacity in Mumbai, and enable Edgemesh to operate its Supernode ca...
---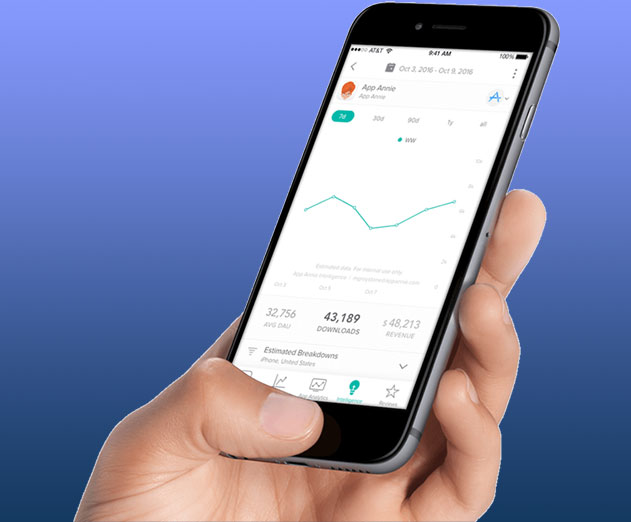 Mobile apps are key to success in retail
Wednesday, November 29, 2017 by Richard Harris

Apps are the preeminent way for retailers to reach your customers. Whether you are getting consumers to your app, measuring their engagement, encouraging purchases, analyzing their sentiment or expanding to new markets, app data will fuel your mobile success and thereby your company's success. From competitive benchmarking to international expansion, App Annie has ...
---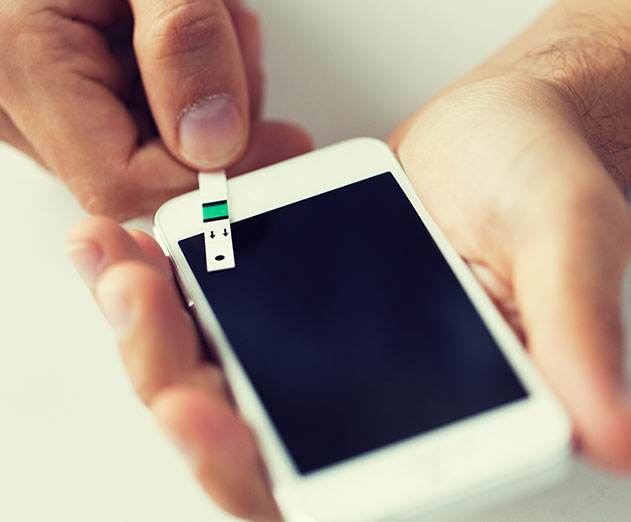 How to avoid flaky automated testing results
Tuesday, November 28, 2017 by Richard Harris

Flaky tests are the bane of any tester's existence, forcing them to spend precious time on non-functional issues. This slows down the product lifecycle and lowers an organization's confidence in functional testing, which also decreases the likelihood of development teams writing end-to-end tests.End-to-end tests measure readiness for deployment by ensuring that the appl...
---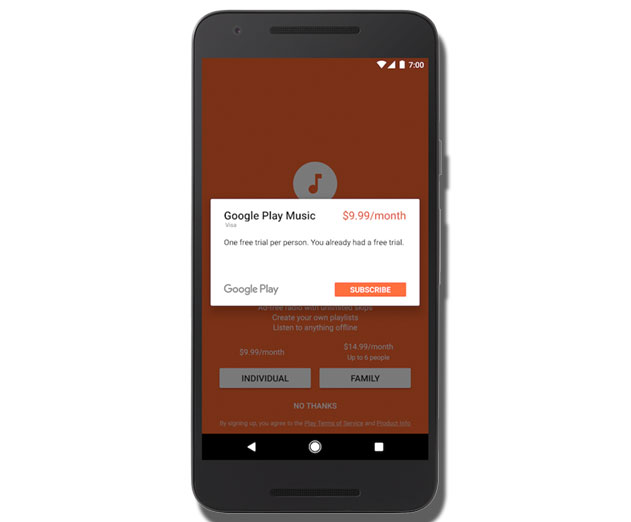 How Google is sharing a bigger piece of the subscription pie
Tuesday, November 28, 2017 by Alexian Chiavegato

In the past, some publishers expressed unease around the dynamics of their relationship with Google. Those publishers were concerned that in their partnership, Google's dominant position meant that publishers were unfairly losing out on valuable ad revenue. But those attitudes might change soon: Google has announced new plans to launch a subscription partnership with pu...
---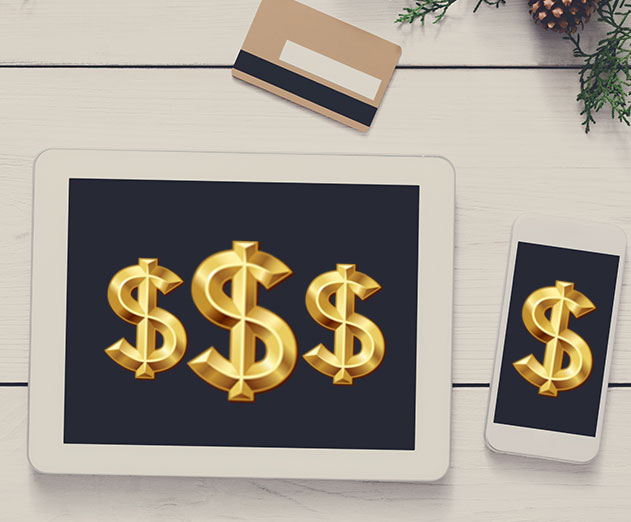 Cyber Monday deals for the Google Play Store
Monday, November 27, 2017 by Richard Harris

Google has released their latest deals for Cyber Monday in a recent blog post entitled "Spreading holiday cheer with great deals on Google Play." Sit back, relax, and enjoy the great deal they have to offer this holiday season. All of the deals mentioned will last for the duration of November 17, 2017"Avoid store crowds and battle it out with a favorite game instead. Go...
---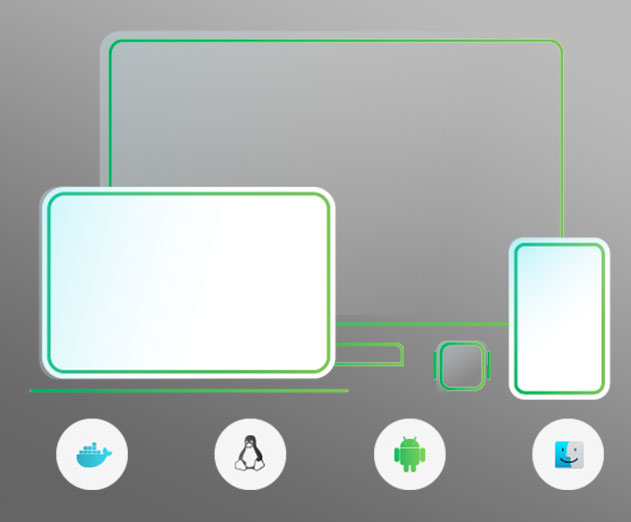 CircleCI 2.0 now available for Apple cross-platform apps
Monday, November 27, 2017 by Christian Hargrave

Apple developers using CircleCI can now access all the benefits of CircleCI 2.0 when building for iPhone, iPad, Apple TV, Mac, and Apple Watch. Rolled out to cloud customers in July, CircleCI 2.0 is the company's most significant redesign since inception and marks a major advancement for the platform.Apple developers can build faster thanks to advanced caching strategie...
---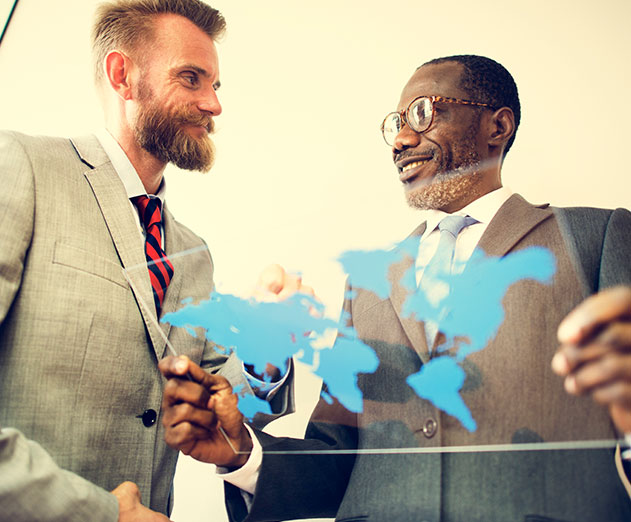 Building apps for emerging markets
Monday, November 27, 2017 by Neal Thoms

Internet use is ballooning in emerging economies in South America, Africa and Asia (amongst others). These economies are growing fast, and an explosion in smartphones and mobile internet has generated a vast wave of users venturing online for the first time. However, despite this phenomenal growth, it would be unwise to take this technology growth for granted, or to ass...
---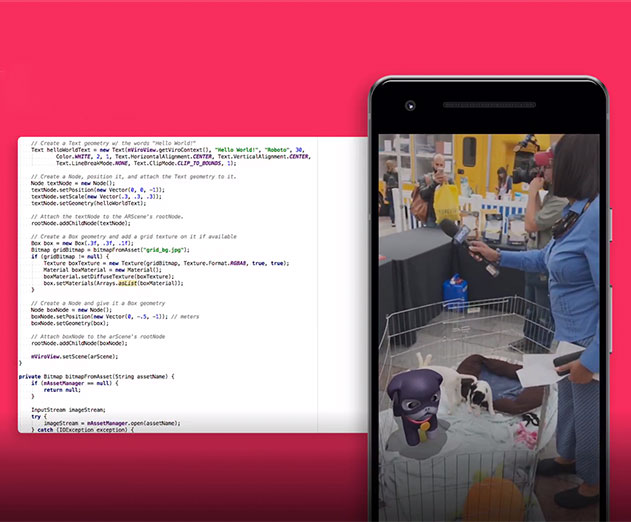 ViroCore launched to build immersive AR apps
Friday, November 17, 2017 by Richard Harris

Viro Media has announces the launch of ViroCore, a SceneKit equivalent for Android enabling native AR/VR development using Java. ViroCore supports ARCore, Google Cardboard, Daydream and Gear VR.With ViroCore, Android developers can now build immersive standalone AR/VR apps or add features like Snapchat's Lenses into their existing apps using familiar languages and tools...
---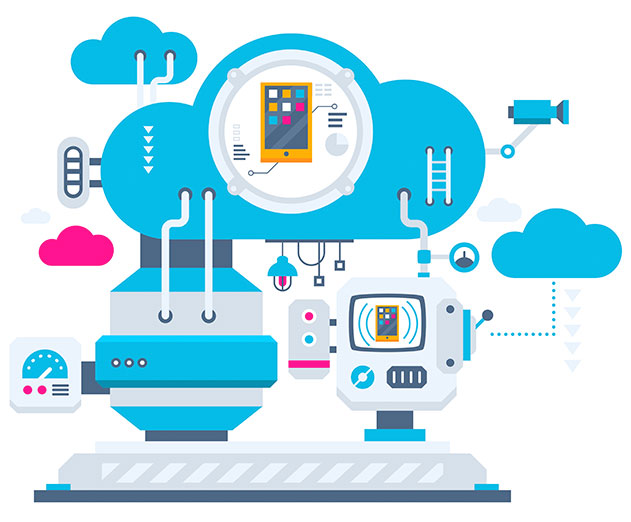 The Kubernetes list of certified providers
Thursday, November 16, 2017 by Christian Hargrave

T​he Cloud Native Computing Foundation (CNCF) has announced availability of the Kubernetes Software Conformance Certification program, which ensures certified products deliver consistency and portability, and that XX Certified Kubernetes Distributions and Platforms are now available.Over the last three years, Kubernetes has been adopted by a vibrant, diverse community o...
---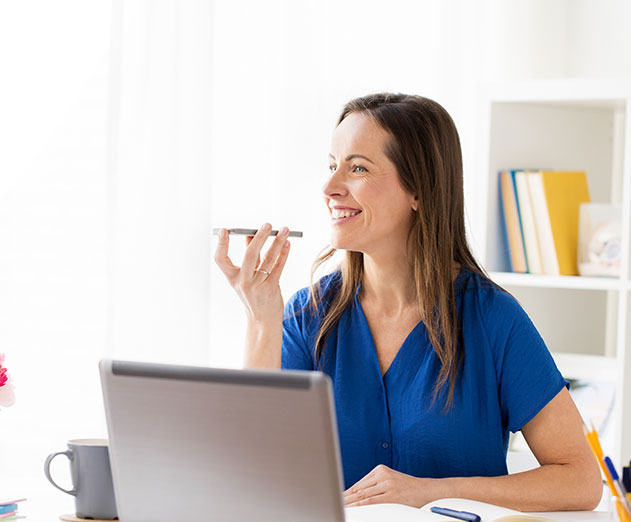 Voice to text in multiple languages for speech-enabled apps
Monday, November 13, 2017 by Rebecca Ray

It seems that our fingertips will finally get some rest from the constant tap-tap-tap on keyboards that continue to shrink beyond recognition. Companies such as Amazon, Baidu, Google, and Microsoft are working to take us into a voice-activated future. Their speech-enabled platforms are designed to support natural language conversations with the devices, gadgets, sensors...
---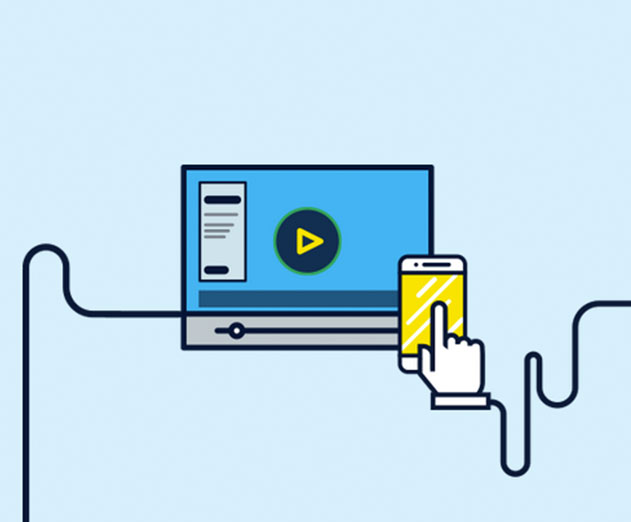 About Universal App campaigns and getting installs
Tuesday, November 07, 2017 by Richard Harris

Universal App Campaigns (UAC) allows developers to promote their apps across Google's top properties like Search, Google Display Network (GDN), AdMob, YouTube and Google Play. UAC advertisements are automatically distributed across Google's channels and using machine learning ads are automatically rotated and bids are adjusted to get the most events to meet campaign's o...
---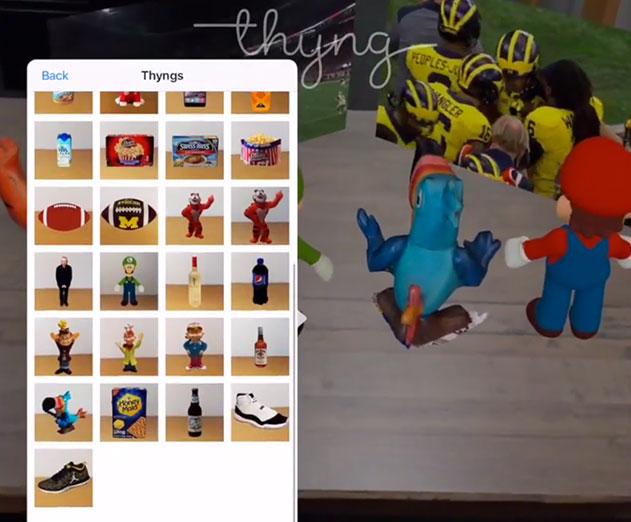 Developing in AR with Thyng
Monday, November 06, 2017 by Richard Harris

Augmented reality (AR) has gotten a lot of attention of late, with Apple and Google respectively launching ARKit and ARCore to help mobile app developers embrace AR. Well-known brands like Ikea and Strava have deployed ARKit apps, and many app developers are contemplating building AR elements into existing apps or coding new AR apps from scratch.In Chicago, startup Thyn...
---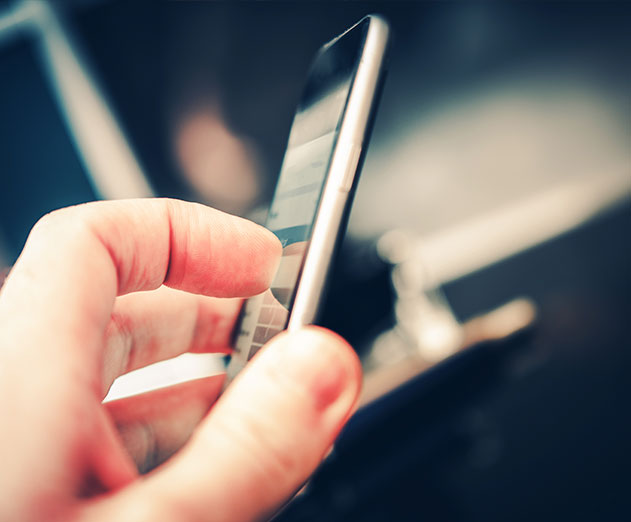 Apple search ads is taking a big bite of the market
Thursday, October 26, 2017 by Christian Hargrave

AppsFlyer has announced the release of their annual AppsFlyer Performance Index H1 2017 - Edition V in their latest blog post. The index gives insights into the leading advertising networks in the mobile gaming and app industries.In the report, Apple Search Ads hit the #1 spot in the iOS ROI Index with a 30% higher ARPU and a 40% lower price than the other networks in t...
---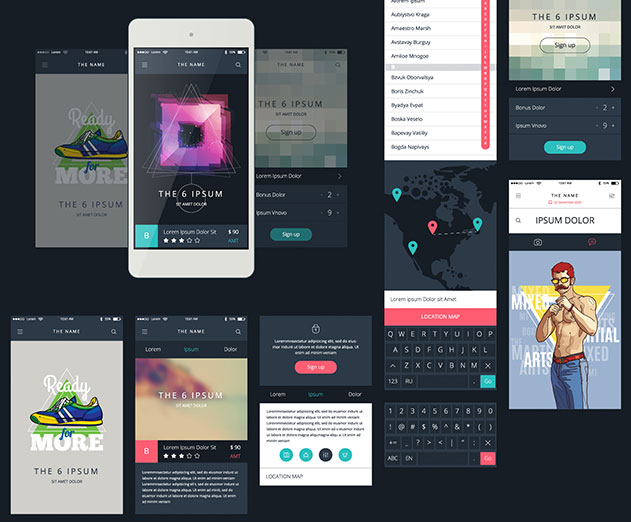 Investing in websites instead of apps
Thursday, October 26, 2017 by Shioupyn Shen

Since the dawn of the first iPhone, Apple has been shaping the mobile narrative to suit its interests. Apple is able to maintain its dominance over the mobile market by brainwashing much of the technology industry into thinking that businesses need to spend hundreds of thousands of dollars creating and maintaining mobile apps to reach their target audiences. In fact, up...
---
Atari games brings Lunar Battle mobile app
Wednesday, October 25, 2017 by Richard Harris

Atari has announced that the new hybrid city-builder and space shooter game Lunar Battle is now available on the App Store and Google Play. Lunar Battle is a new, original Atari title where players crash land into an epic deep space adventure to explore uncharted terrain and conquer the galaxy. This captivating free-to-play city-builder incorporates arcade-style combat ...
---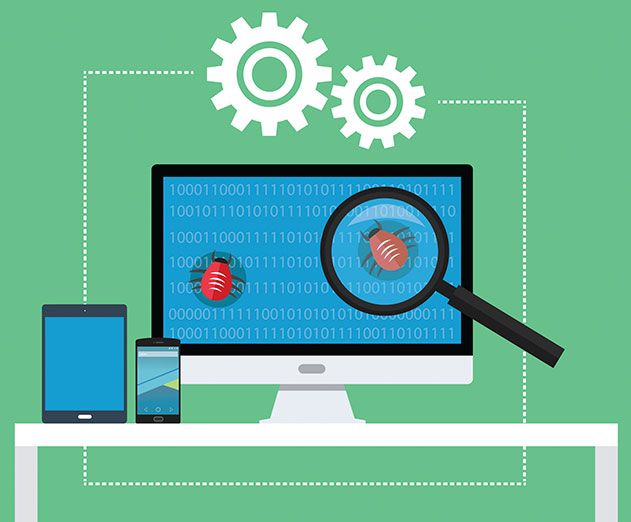 Users will pass over apps with bad reviews
Tuesday, October 24, 2017 by Richard Harris

Fifty percent of app users are likely to be dissuaded from downloading an app based on customer reviews that mention bugs and glitches. This, according to a recent survey conducted by QualiTest Group, the world's second largest pure play QA and independent software testing company. For developers, getting the app to market is often the top consideration, but releasing a...
---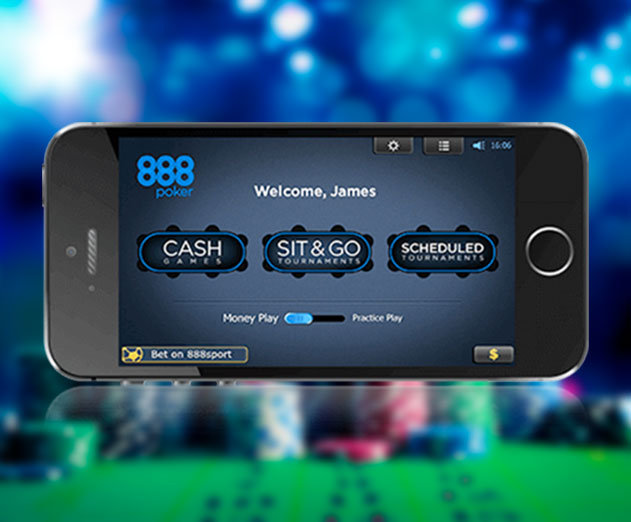 888 Poker: a new app for a new era
Friday, October 20, 2017 by Michael Haynes

After a long time where mobile apps were the only option for real-money online gamblers with an Android device, Google have finally allowed gambling apps to be downloaded from the Google Play Store. This has opened up online casino gaming and poker to a huge new chunk of the internet population and provided a new, supported native app for existing gamblers on Android. O...
---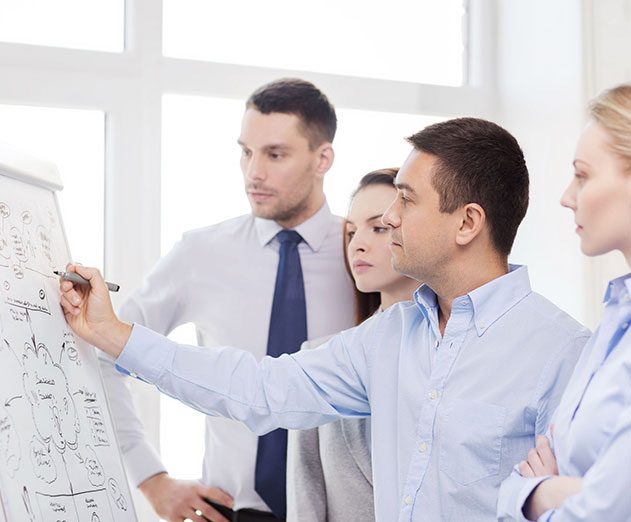 Solving the challenges of database DevOps
Monday, October 16, 2017 by Richard Harris

As companies look to the promises of DevOps to improve their applications' quality and delivery, obstacles still exist with relational databases that hinder adoption of this collaborative process. In this interview, Perry Krug, Principal Architect of Strategic Accounts at Couchbase, shares insight into why relational database management systems impede database DevOps, a...
---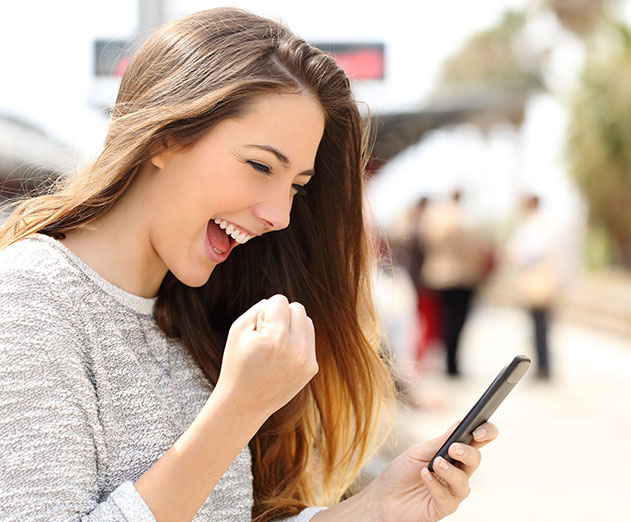 Mobile games in-app advertising chat with Jun Group
Friday, October 13, 2017 by Richard Harris

People are spending an increasing amount of their mobile time in-app. In fact, comScore reports that in 2017, people will spend 87% of their mobile time using applications. A natural corollary to this statistic is the kind of apps that are most popular. Apple reports that the number one app category in the iTunes Store is gaming.A recent study conducted by video technol...
---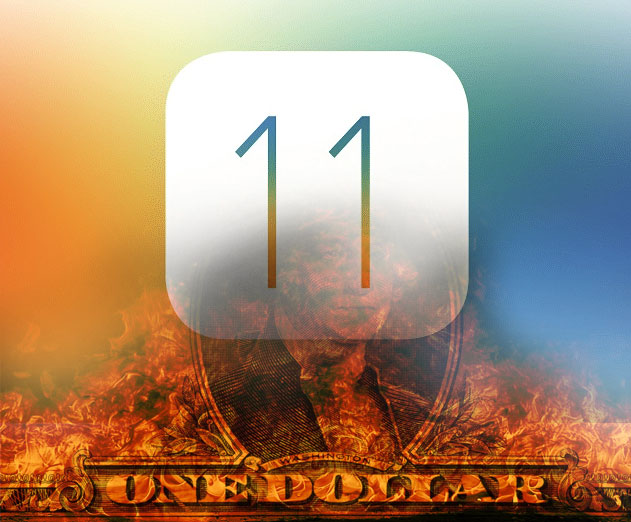 How iOS 11 will hurt developer revenue
Tuesday, October 10, 2017 by Richard Harris

With the new release of iOS 11, Apple has made a profound change to its Safari browser that is likely to affect users, advertisers, and, most dramatically, publishers. What's at stake is a previously dependable source of revenue for content providers: third-party cookies. Browsers generate cookies for each URL a user visits, which, until now, could be spun off into thir...
---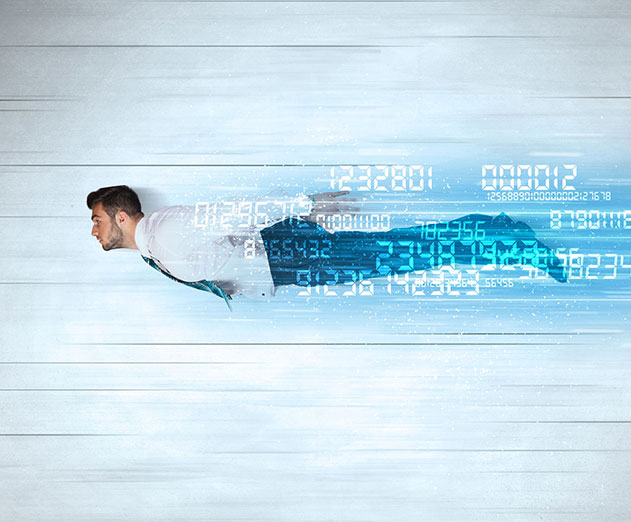 The impact of fast data on the modern application stack
Monday, October 09, 2017 by Richard Harris

Lightbend has announced its Fast Data Platform to help operationalize applications built for streaming data use cases. The new distribution aims to support how organizations design, build and run fast data applications, as new use cases like Real-Time Decisioning, Real-Time Personalization, IoT and others evolve the big data requirements from its legacy batch/Hadoop roo...
---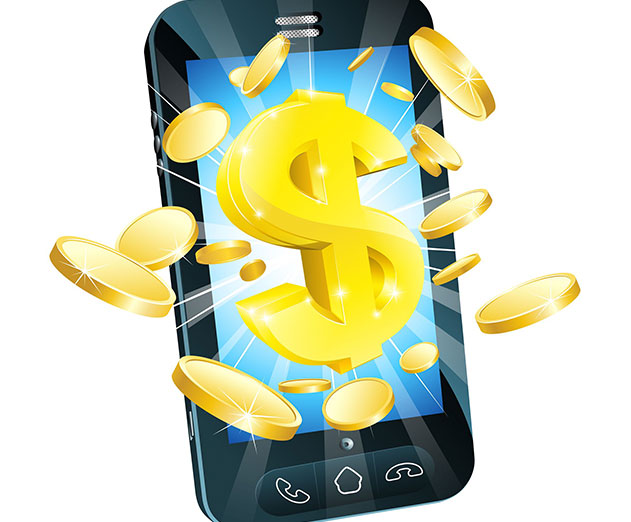 Are app store subscription models right for your app?
Friday, October 06, 2017 by Mark Rosner

While advertising and in-app purchases are the methods of monetization app marketers are probably most familiar with, subscription-based models may be the most overlooked. But subscriptions offer publishers benefits like a predictable, long-term revenue stream, and higher average revenue per user (ARPU) versus ads or IAPs. Subscriptions can also be deeply engaging for u...
---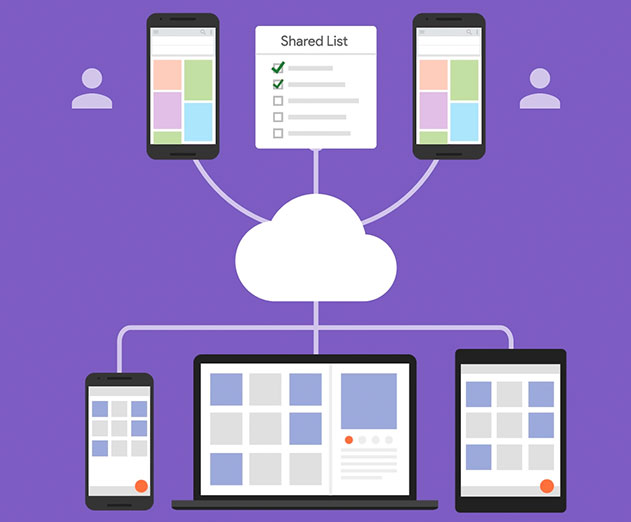 The evolution of Cloud Firebase
Thursday, October 05, 2017 by Richard Harris

These days, if you're developing a mobile or web app, there's a good chance you'll need to sync your data to the cloud. Maybe that's because your users want to share data with their friends for some exciting in-app collaboration, or maybe they simply want to access their data from more than one device.But syncing data between all those devices and the cloud isn't quite ...
---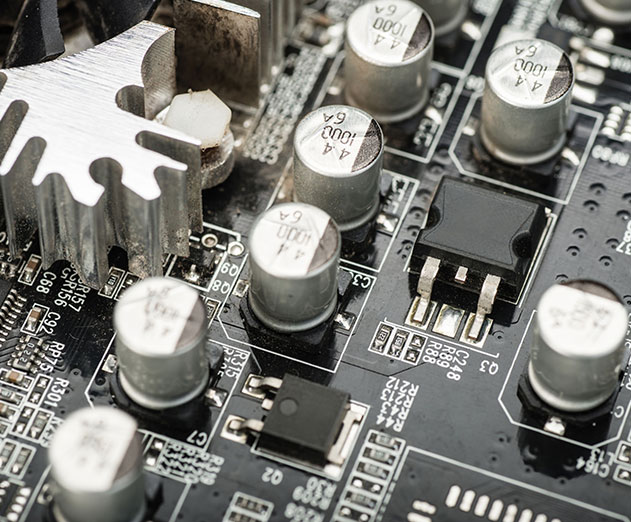 Google Cloud expands NVIDIA GPU offerings
Monday, October 02, 2017 by Christian Hargrave

In a recent post in on the Google Cloud Platform Blog written by Chris Kleban and Ari Liberman, Product Managers for Google Compute Engine, Google has announced new updates to their Cloud GPUs, namely: the platform is now using NVIDIA P100 GPUs in beta, and that the NVIDIA K80 has now been released for general availability.In the blog post, Google had this to say about ...
---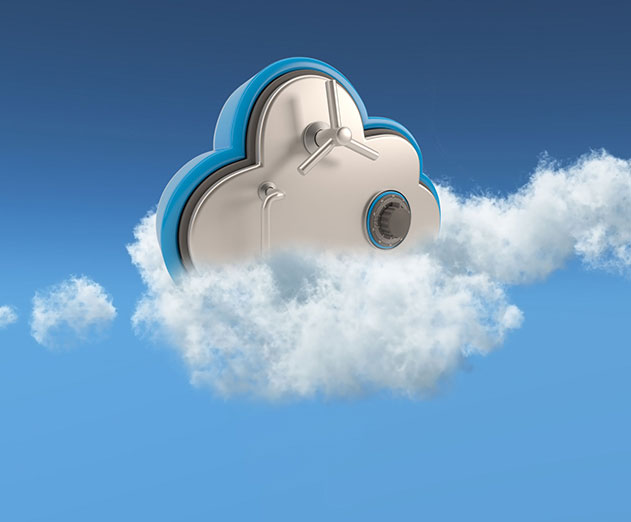 Cloud security platform Capsule8 raises $6M
Thursday, September 28, 2017 by Christian Hargrave

Capsule8 has announced it has completed a $6 million round of funding. This round brings total funding to more than $8.5 million for the security provider, which recently announced the beta version of Capsule8 Protect that is being deployed by some of the biggest companies on Wall Street and in Silicon Valley. Capsule8 will use its latest round of funding to further dev...
---
The Google adoption case was just presented
Thursday, September 28, 2017 by Richard Harris

ilegra will be participating in the Gartner Symposium/ITxpo 2017 and presenting results Whirlpool Latin America reached with the migration of the communication and collaboration platform for Google. The case will be exhibited by Whirlpool Latin America's CIO, Renata Marques, on October 3rd, at 10:30am.During Whirlpool's presentation, which owns KitchenAid, Brastemp and ...
---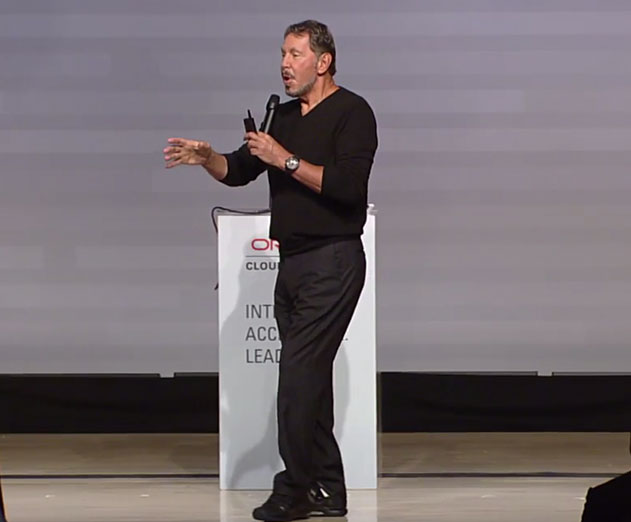 Larry Ellison from Oracle unviels new cloud changes
Thursday, September 28, 2017 by Richard Harris

At a live event, Oracle Executive Chairman of the Board and CTO Larry Ellison announced new programs that lower costs by delivering increased automation and flexibility, and enable customers to get more value from their existing Oracle software investments. The new Oracle Cloud programs include Bring Your Own License to PaaS and Universal Credits."We are completely tran...
---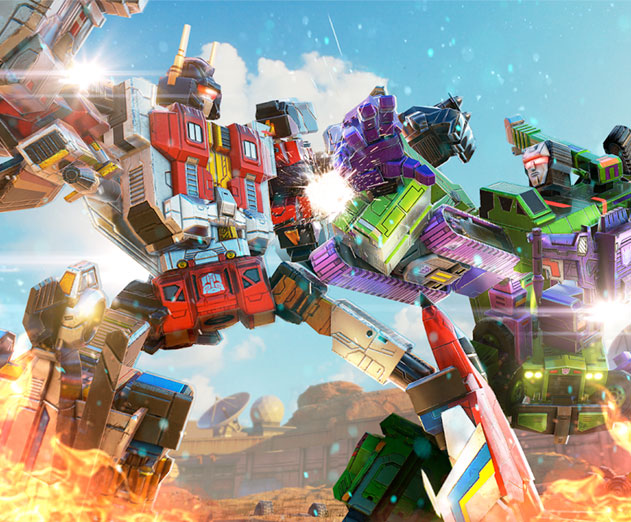 New dinobot combiner makes his debut in Transformers: Earth Wars
Wednesday, September 27, 2017 by Richard Harris

Hasbro Inc. recently revealed Volcanicus, a brand new Dinobot Combiner that is making its debut appearance in Transformers: Earth Wars, a combat strategy mobile game available for free from Backflip Studios and Space Ape Games on the App Store and Google Play.Volcanicus and the Predacon Combiner, Predaking, are part of Transformers: Earth Wars' Combiners Saga storyline,...
---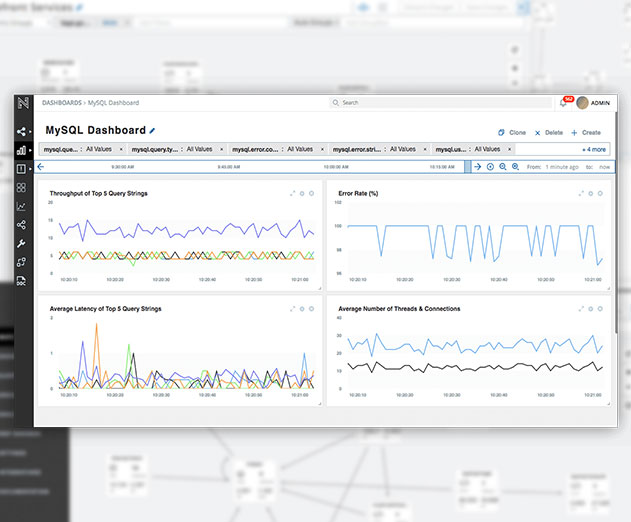 Netsil emerges from stealth with new AOC
Tuesday, September 26, 2017 by Richard Harris

Netsil has launched from stealth by unveiling the Netsil Application Operations Center (AOC), a universal observability and monitoring platform for modern cloud applications. With the AOC, Netsil enables DevOps teams to gain complete visibility into all the services and their dependencies, with absolutely no code changes required. As a result, DevOps teams are able to r...
---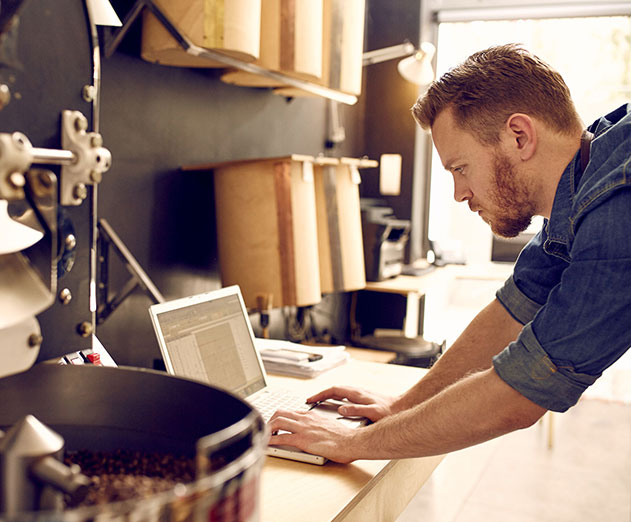 The small business market should be the developers next focus
Tuesday, September 26, 2017 by Richard Harris

Small businesses are more often than not behind the curve when it comes to technology, but how will that change in the future as? That's the question that many enterprise are searching for the answer to.Alex Barnett recently returned to Intuit to head up their Developer Group and he could not be more inspired by the role developers are playing in small business success....
---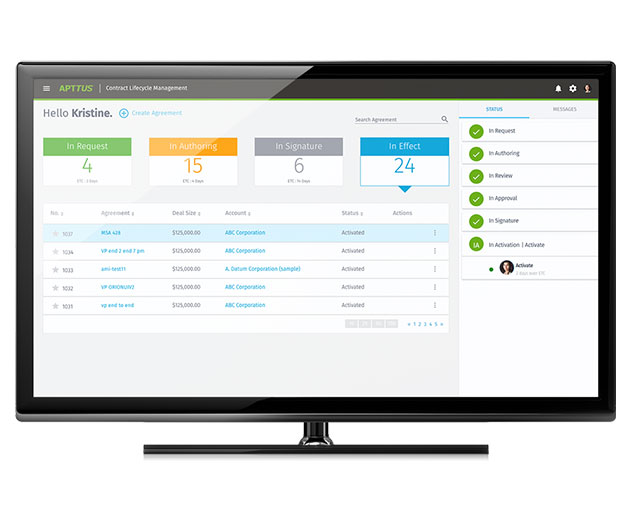 AI features for Apttus Contract Management to help legal teams
Monday, September 25, 2017 by Richard Harris

Apttus has unveiled Apttus Contract Management with Artificial Intelligence (AI). The addition of Artificial Intelligence to Apttus' Contract Management product offers legal departments numerous benefits, including reductions in contract cycle time, enhanced agreement risk management, and the automation of third-party paper. "Apttus' history of contract management...
---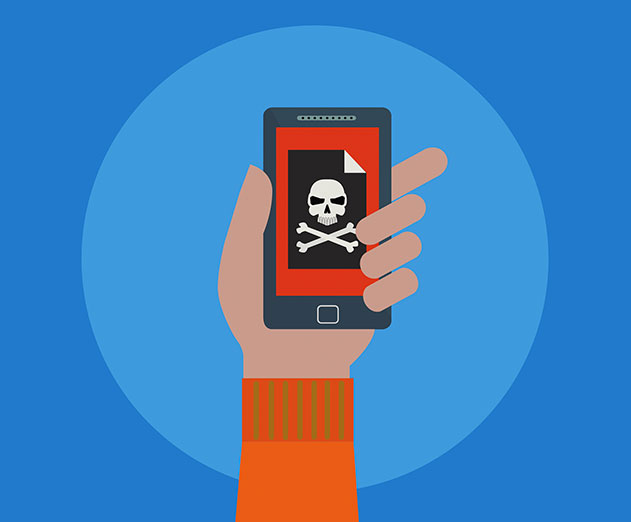 Stop the menace of Android rooting malware attacks with RASP
Monday, September 25, 2017 by Frederik Mennes

One of the key security issues facing organizations that support Android devices is the risk of rooting malware. A number of malware families on the Android mobile OS attempt to obtain root access once installed because the elevated privileges gained come in handy to perform malicious activities. What you need to know about Tordow v2.0 and PegasusThe Tordow v2.0 malware...
---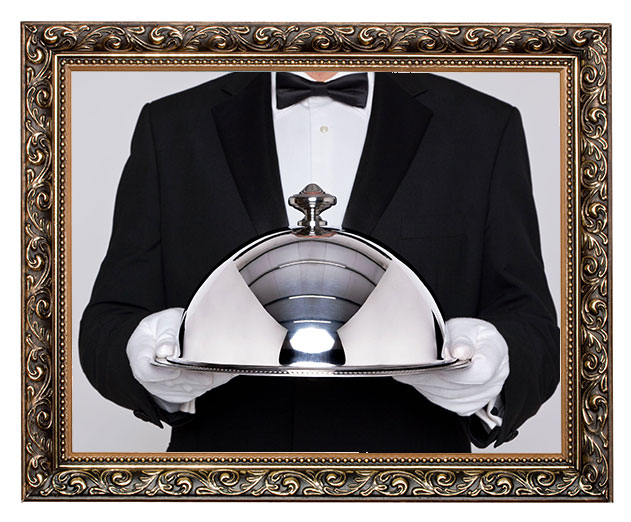 Voice-enabled AI smart art is coming for hotels
Friday, September 22, 2017 by Richard Harris

Soundwall and Volara have announced a joint solution that enables hotel guests to make verbal requests of their guest room "smart art" and seamlessly receive the requested service from the hotel. This new enterprise solution is compatible with Amazon Alexa, Google Assistant and other natural language processing platforms and integrates seamlessly into other hotel techno...
---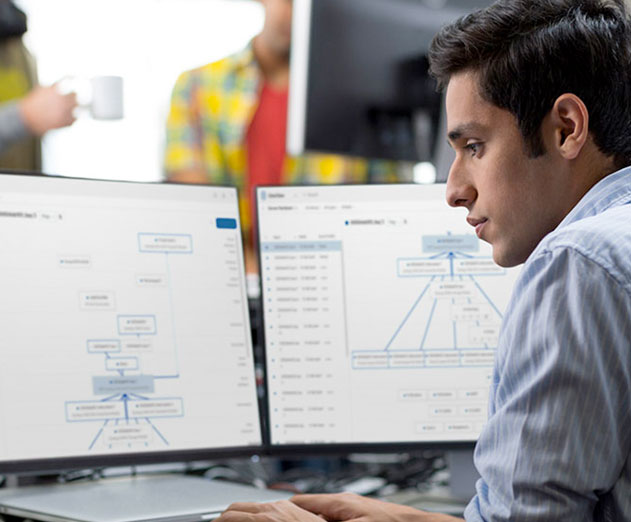 In-database machine learning coming in Vertica 9
Thursday, September 21, 2017 by Richard Harris

Micro Focus has announced a major release of its Vertica Analytics Platform. Vertica 9 introduces an extended list of in-database Machine Learning capabilities - including new algorithms, model replication, data preparation functions, and continuous end-to-end workflow - to simplify the production and deployment of machine learning models. In addition, Vertica 9 will be...
---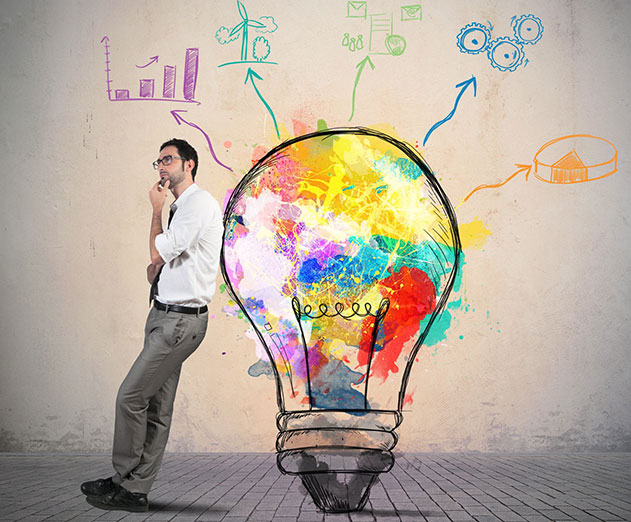 Cloudflare and Google partner to support developer innovation
Thursday, September 21, 2017 by Richard Harris

Cloudflare is collaborating with Google Cloud to help support developer innovation on the Cloudflare Apps Platform. The companies will help eligible early-stage startups access the resources needed to quickly launch and scale Cloudflare Apps built on Google Cloud Platform. The Cloudflare Apps Platform enables developers to build applications and distribute them to the m...
---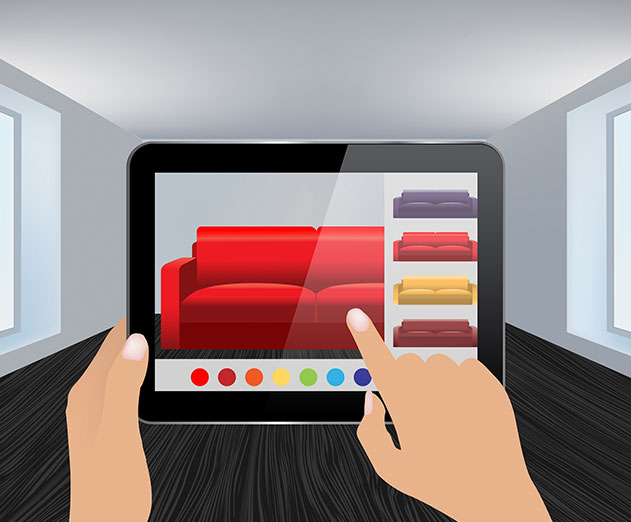 Shopping in AR is the future says Overstock
Thursday, September 21, 2017 by Christian Hargrave

Overstock.com, Inc. will be launching augmented reality (AR) within the retailer's iOS shopping app. Shoppers using a cell phone or tablet with iOS11 can launch the AR experience directly from the retailer's app, which features true-to-life-size 3D models, giving shoppers the most accurate representation of the product as possible so they can see exactly how it will fit...
---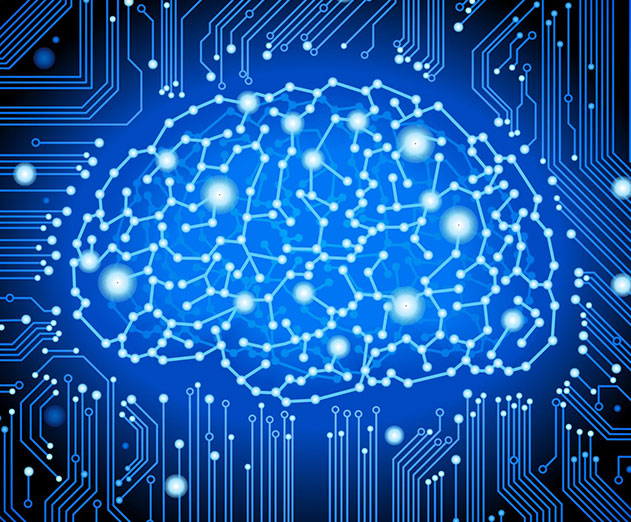 The impact of AI on the nearshoring market
Tuesday, September 19, 2017 by Richard Harris

Artificial Intelligence solutions, such as machine learning and deep learning algorithms, and chatbots, are fast becoming a business necessity for organizations everywhere, helping them make data-driven predictions to improve business outcomes, enhance customer service and to improve business workflow. But as a nascent and complex technology, it's difficult for companie...
---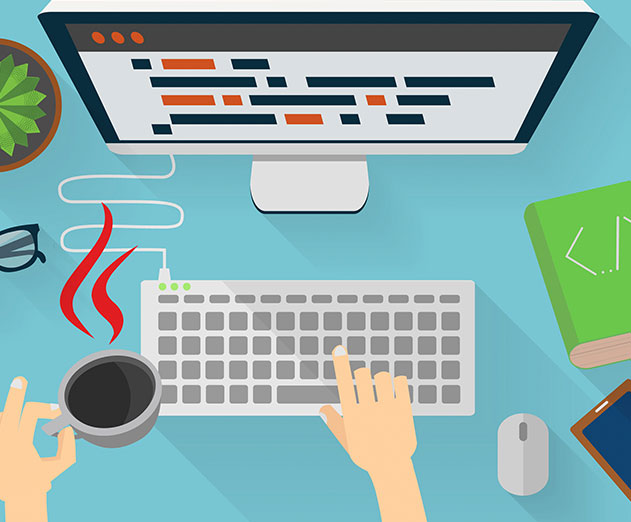 The HTML5 killer you may not know about
Thursday, September 14, 2017 by Richard Harris

For years HTML has been the universal language for website construction, and it has been impressively resilient in the face of competing languages thus far. It's been known to have the best combination of speed, security, responsiveness and compatibility of all programming languages on the market. However, the world is expanding beyond the internet browser to mobile and...
---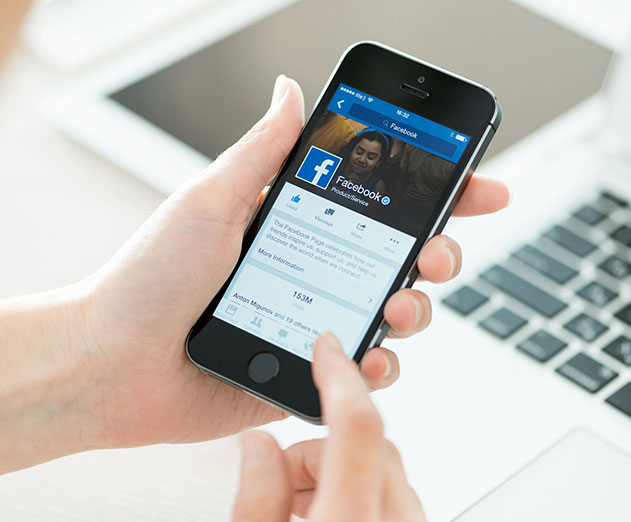 So this is what everyone is doing on their mobile
Monday, September 11, 2017 by Richard Harris

Mobile Posse will announce at Mobile Future Forward a new research paper titled "A New Lens on Mobile: Gratification Beats Personalization In the Quest of Mobile Ad Revenue," the first of an ongoing series of original research analytics about the mobile user journey in partnership with Phoenix Marketing International (PMI), a marketing research firm.Unlike traditional m...
---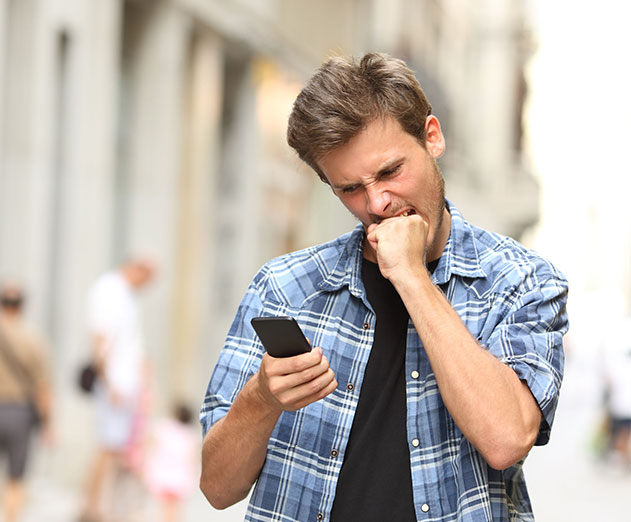 Travel app users will not put up with many problems
Sunday, September 10, 2017 by Richard Harris

1 in 4 users of mobile apps for travel say that they'll abandon their bookings and use a competitor's mobile app instead when faced with a network error such as a timeout or missing image, according to a new study of US & UK consumers conducted by Neumob. The company's exclusive consumer research study is captured in a new paper called "Mobile Apps for Tra...
---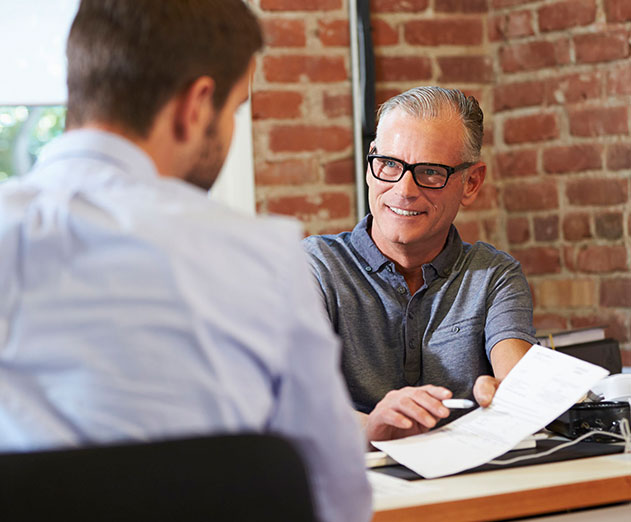 Preparing for a developer interview
Saturday, September 09, 2017 by Tigran Sloyan

Being a genius software engineer won't get you very far if you can't get past the interview. Showcasing your technical skill is one thing, but talking about it is a whole other challenge. How can candidates best prepare themselves to talk through skill before heading in? Here are 5 tips to help you prepare for the next tech interview staring you down! 1.) Apply an advan...
---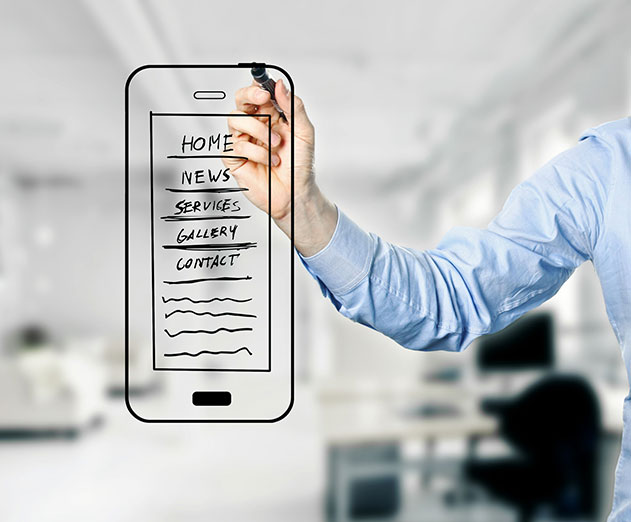 Providing in-app customer support help from Helpshift
Thursday, September 07, 2017 by Richard Harris

In today's hyper-competitive market, a developer must be sure to remove all potential friction points, which can irritate customers, or risk app extinction. Even the best of apps have seen this negative trend over a long period of time due directly to subjects like, customer support, scalability, and poor retention efforts.We had a chat with Abinash Tripathy, co-founder...
---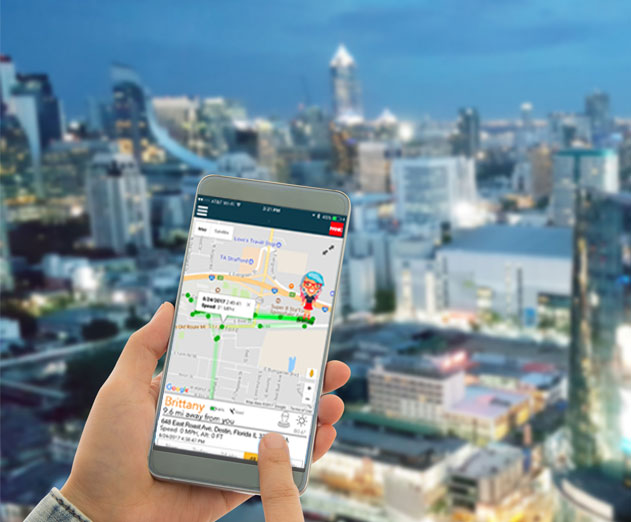 Mobile GPS Tracking app Chirp GPS launches 3.0
Monday, September 04, 2017 by Christian Hargrave

Chirp GPS, the professional mobile GPS tracking mobile app and website used by hundreds of thousands of professionals, has announced that the long awaited version 3.0 is now available for download in the Apple app store and Google play store.The update comes after a year in research and development, and through watching how users engaged with Chirp GPS in their daily li...
---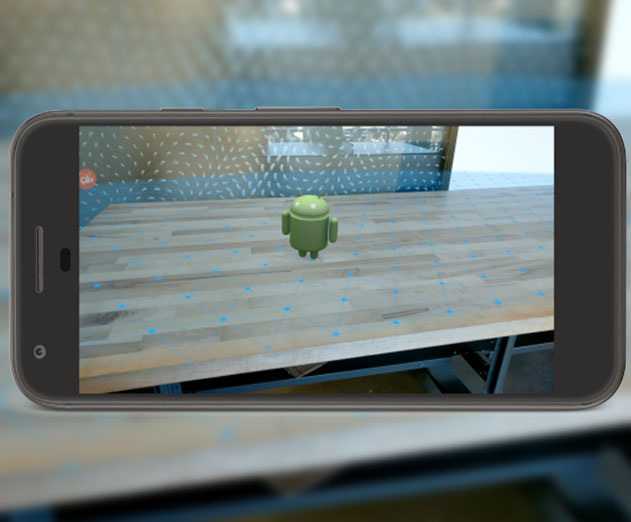 Google ARCore SDK releases Unreal Engine support
Friday, September 01, 2017 by Richard Harris

Google has announced ARCore, bringing augmented reality (AR) functionality to Android smartphones. Developers can immediately get started with Google's developer preview of ARCore, which also includes Unreal Engine support. ARCore enables AR development across Android ecosystem, giving developers the ability to make compelling AR experiences without the need for any add...
---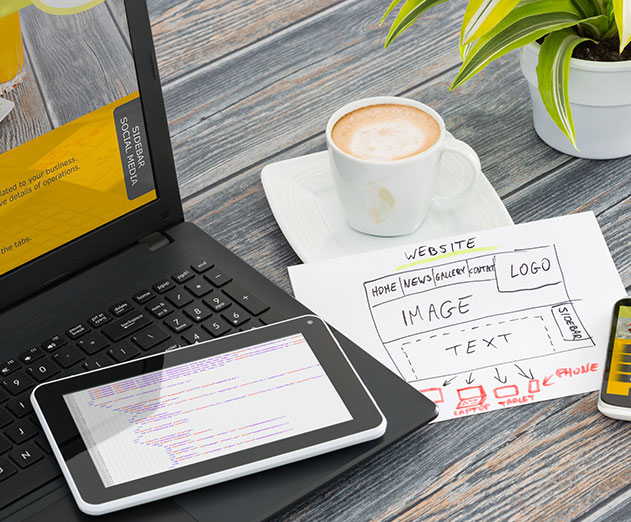 A poor tester blames his tools
Friday, August 25, 2017 by Richard Harris

We've all heard that an artist is only as good as his tools. But does that ring true for app testing? The shear number of application testing products may seem overwhelming at first, but finding the most efficient environment for your app can be the difference between success and failure. Asaf Saar is the Director of Product Management at Sauce Labs, a company that deve...
---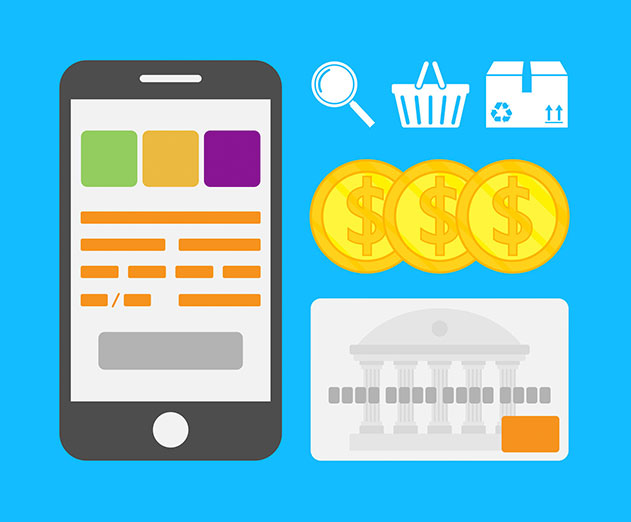 Viaplay launches direct carrier billing with Fortumo
Friday, August 25, 2017 by Richard Harris

The video streaming service Viaplay and the mobile payments company Fortumo announced the launch of a direct carrier billing partnership. Users can now purchase access to both Viaplay and Viaplay Sport by charging the payment to their mobile phone bill or deducting it from their prepaid SIM card balance. The first market where the payment method has been rolled out is E...
---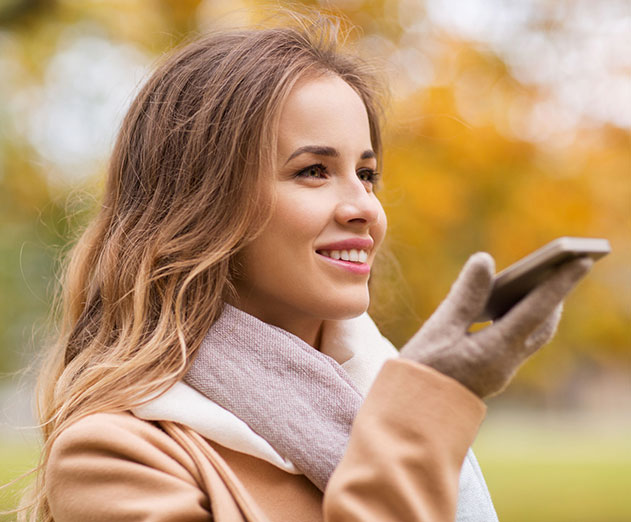 The future of the voice enabled AI
Friday, August 25, 2017 by Richard Harris

Eventually everything you own will be commanded with text or voice in the future. But specifically we may see that voice has the advantage over it's counterpart due to a more natural feel and simplicity of use. That is why things like Amazon Alexa are starting to take off. Voice recognition has finally got on par with text, and it's now much faster to say a command than...
---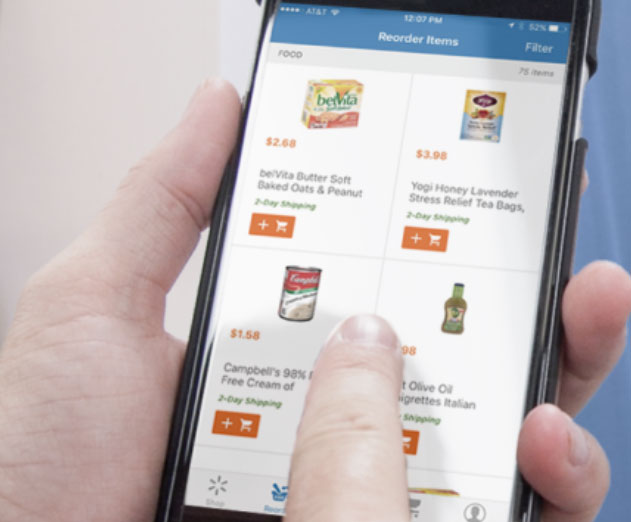 Walmart partners with Google and takes aim at Amazon
Thursday, August 24, 2017 by Richard Harris

Walmart announced a partnership with Google to offer hundreds of thousands of items for voice shopping via Google Assistant - the largest number of items currently offered by a retailer through the platform. One of the primary use cases for voice shopping will be the ability to build a basket of previously purchased everyday essentials.Walmart's blog post acknowledges h...
---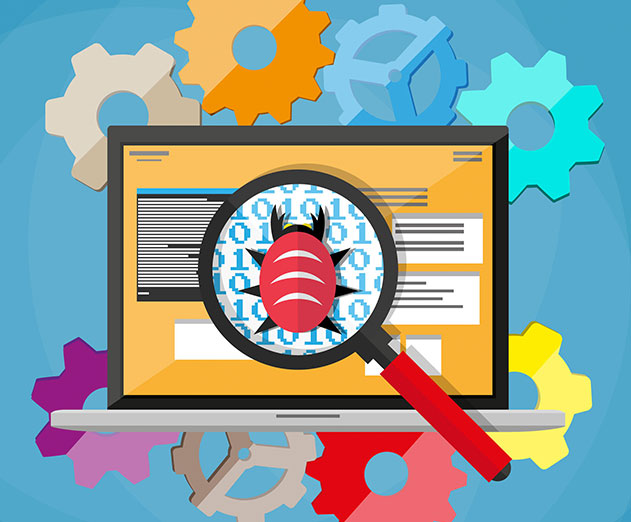 Feedback by BugReplay announced for Google Chrome
Wednesday, August 23, 2017 by Richard Harris

BugReplay has announced the availability of "Feedback by BugReplay," a bug reporting tool that helps users quickly and accurately submit detailed bug reports about website problems to customer support teams. Downloadable as a Google Chrome extension, Feedback creates a synchronized screen recording of a website user's actions, network traffic, JavaScript logs and other ...
---
Google Cloud Speech API now supports 30 more languages
Tuesday, August 22, 2017 by Richard Harris

Google has recently updated their Cloud Speech API to better improve their search recognition abilities. The new updates further extend their language support to help their customers utilizeAI in all new ways. From voice-activated commands and data analytics to call center routing, the applications of AI enabled speech recognition are virtually endless.Here's what the n...
---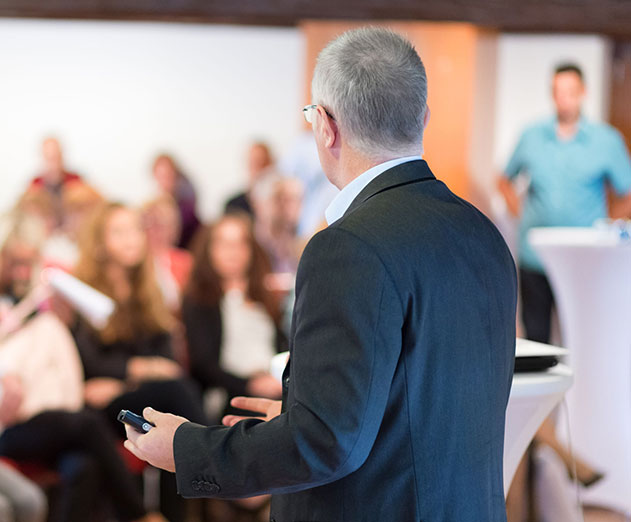 W3C Publishing Summit event docket announced
Friday, August 18, 2017 by Christian Hargrave

The World Wide Web Consortium (W3C) announced the program of its inaugural W3C Publishing Summit to be held 9-10 November 2017 in the San Francisco Bay area, California, featuring keynotes from Internet pioneer and futurist Tim O'Reilly and Adobe CTO Abhay Parasnis.Publishing and the Web interact in innumerable ways. From schools to libraries, from design to production ...
---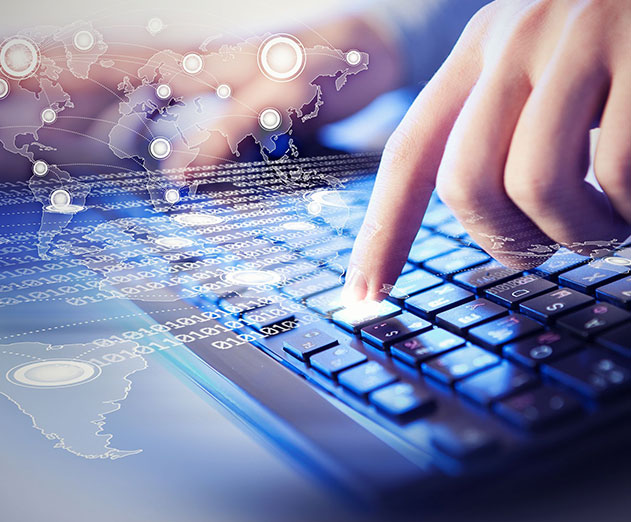 Developers playing nice with the platform approach to making apps
Wednesday, August 16, 2017 by Chaitanya Gupta

Kumar manages travel and logistics for a large banking company. He handles the mammoth task of arranging transport for employees who work beyond regular hours, and this takes up considerable time and effort, with back-and-forth messaging and calls. His problem is compounded by the fact that many employees are restricted from carrying personal computing devices (such as ...
---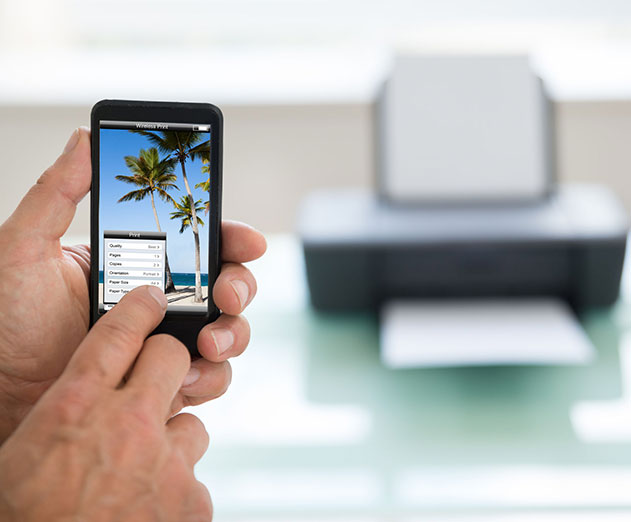 The mobile printing six best practices for developers
Monday, August 14, 2017 by Patrick Chen

When creating apps, a developer works hard to ensure optimal functionality and a great user experience - so it's critical that an app is truly the best it can be for its audience. These days, ensuring functionality and engagement means adding mobile print to an app. Mobile printing is an unmet need in many apps: According to an InfoTrends study, 95 percent of consumers ...
---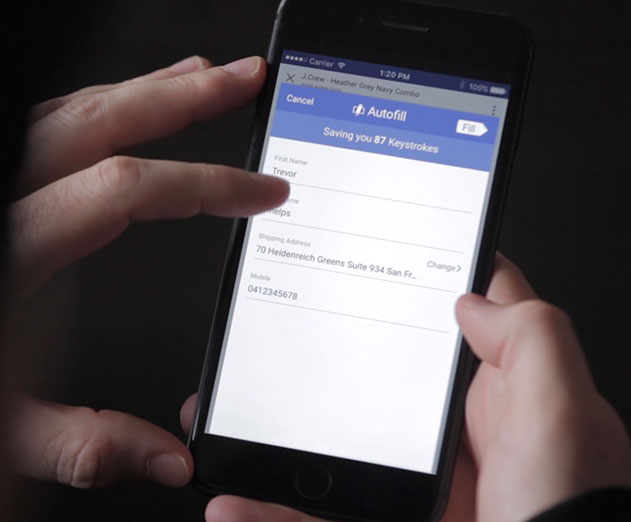 Fillr reaches 100 million monthly active users
Thursday, August 10, 2017 by Christian Hargrave

Fillr has announced that its mobile Autofill as a Service platform now reaches 100 million monthly active users worldwide. Providing one-click, accurate, and secure autofill for checkout forms, the Fillr Autofill as a Service (FAaaS) platform helps mobile digital commerce businesses take advantage of the exploding growth in mobile commerce, which claims 90 percent of mo...
---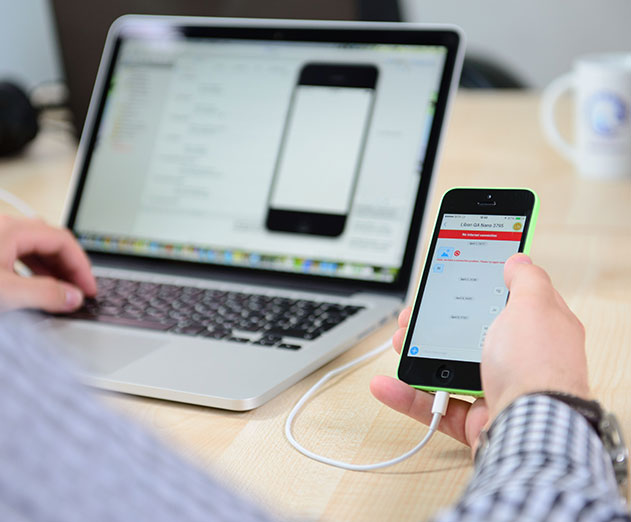 How mobile app testing has changed
Friday, August 04, 2017 by Richard Harris

Technologies are rapidly evolving and ways of testing them are changing too. But one thing remains true - product quality must be high. Therefore, it is important to have a clear vision on how you will guarantee that your product is working as planned. Depending on the project, you can build your own testing team, hire professional consultants or do a combination of bot...
---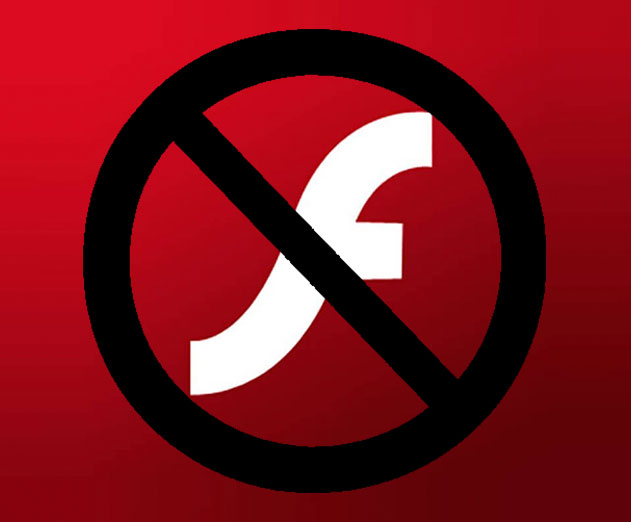 Adobe will be stopping updates for Flash by 2021
Friday, July 28, 2017 by Richard Harris

Adobe has announced its plans to stop updating and distributing Flash Player at the end of 2020. As open web standards like WebGL and HTML5 rapidly advanced to offer many of the web game development capabilities provided by Flash, it became clear that Flash's lifespan was limited.As a result, Facebook has partnered with game developers to support their HTML5 efforts, he...
---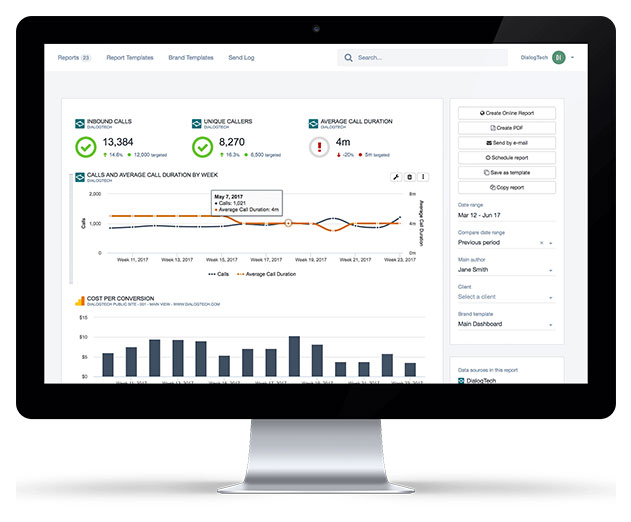 Omni-channel insights launch for phone call analytics platform DialogTech
Wednesday, July 26, 2017 by Christian Hargrave

DialogTech, a provider of marketing analytics for phone calls, has announced the launch of Dashboard Insights. Businesses and agencies can now access and visualize DialogTech's call analytics data however they choose to gain the right insights into how phone calls from digital advertising, website interactions and offline marketing drive appointments, customers and reve...
---
HUMANOBOT can discover non-human activities trying to commit fraud
Tuesday, July 25, 2017 by Christian Hargrave

SecuredTouch's HUMANOBOT behavioral biometrics tech has recently fine-tuned its platform to better detect non-human activities like bots and emulators trying to commit fraud. HUMANOBOT detects non-human behavior generated by bots, malware, and automated scripts and stops fraud-focused emulators within mobile applications.The system recognizes these behaviors using advan...
---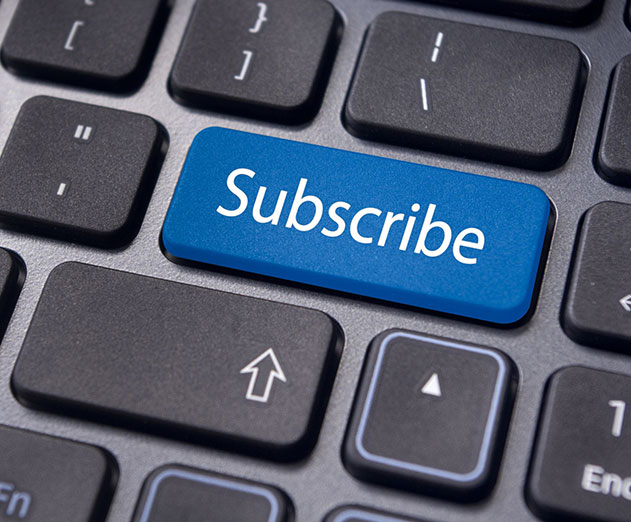 Why apps with subscription models are taking over
Monday, July 24, 2017 by Mark Loranger

Anybody with a passing acquaintance with the app store, whether on iOS or Android, is fully aware of the vast quantities of apps crammed into every (digital) nook and crevice, with more being released each passing day. For Apple and Google, this competition is great - the more apps there are, the more money they make. But for app developers, more competition means that ...
---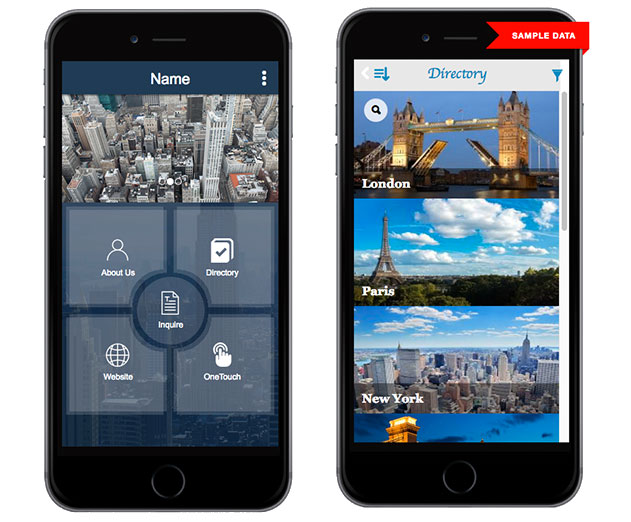 Appy Pie App Sheets feature
Friday, July 21, 2017 by Christian Hargrave

Appy Pie, a cloud-based mobile application builder platform just announced the launch of its App Sheets feature, which allows business owners to link all of their Google Spreadsheets and Forms into an app to modify in real-time. Appy Pie's newest feature allows users to have access to their Google Spreadsheets or Forms directly from the Appy Pie app to instantly add, mo...
---
Helium launches low-power long-range solution for IoT devices
Thursday, July 20, 2017 by Christian Hargrave

Helium, a provider of IoT connectivity, announced the launch of its latest product suite, a comprehensive low-power, long-range solution for IoT devices. The new offering streamlines the ability to prototype, deploy and scale a long-range wireless network that connects thousands of end devices, giving companies a simple way to intelligently and securely deliver data fro...
---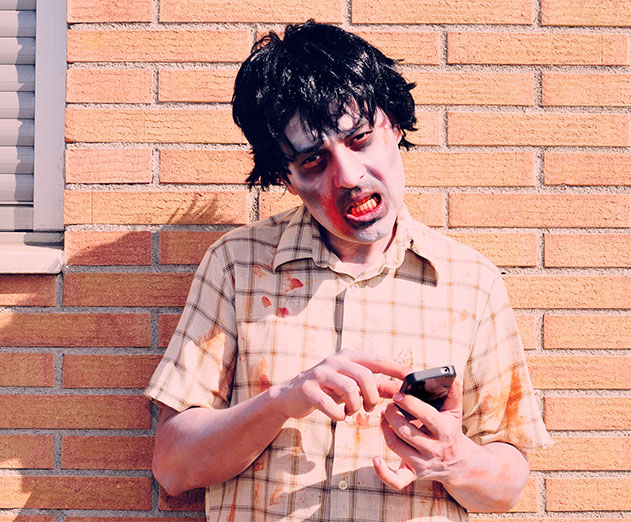 Zombie apps in the Google Play Store
Friday, July 14, 2017 by Richard Harris

Anura, fraud protection software from eZanga that identifies bots and human fraud, has announced that more than 1,300 apps in the Google Play store contain code that activates Android phones in "sleep mode" for the purpose of engaging with mobile advertisements unbeknownst to their owners. After detecting click attempts made from a variety of Google Play Store apps...
---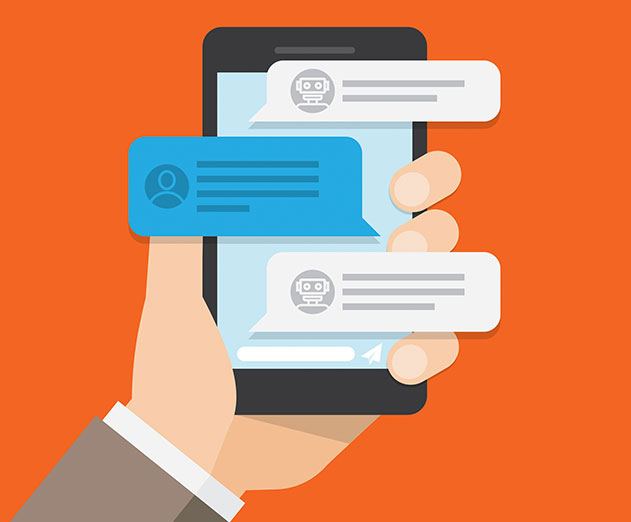 Bottr.me aims to simplify the way we work with personal AI bots
Thursday, July 13, 2017 by Christian Hargrave

Bottr.me, a chat bot creation tool, has received backing from 500 Startups, Purvi Capital, Google MD Rajan Anandan and Abhishek Gupta from TLabs. Launched in private beta earlier this year as a way to create one's very own smart AI based virtual avatar, this startup wants to fundamentally change the way we create and consume information and services online. B...
---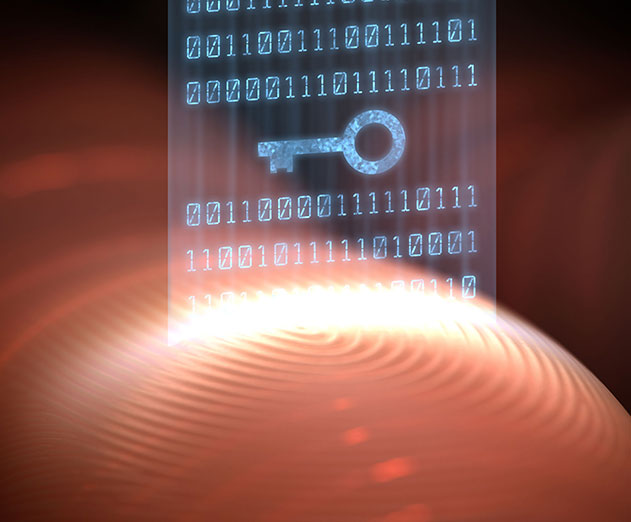 New biometric authentication could be a password killer
Wednesday, July 12, 2017 by Christian Hargrave

Pramati Technologies has announced the ThumbSignIn biometric authentication SaaS platform for mobile and web applications and additionally its certification by the FIDO Alliance. The platform enables enterprises and service providers to deploy strong authentication solutions that reduce reliance on passwords and protect against phishing, man-in-the-middle, and replay at...
---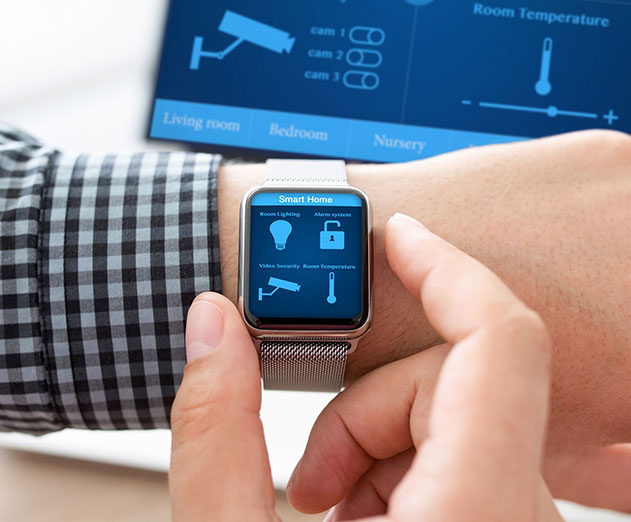 IFTTT report shows we love talking to connected devices
Wednesday, July 12, 2017 by Richard Harris

Almost everything is connected, or wants to be. Taking a stroll down the isles of any electronics store and it's not so much about the device can do by itself anymore, but what it can do online. I can testify personally that 80% of my own home is connected now. My electric source has two amp-clamps on it that report live power usage back to me. Most of our lighting...
---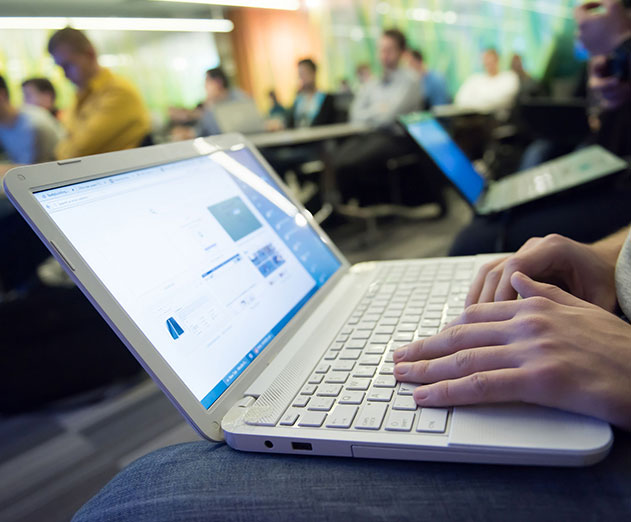 Introduction to Kubernetes from The Linux Foundation released
Monday, July 10, 2017 by Richard Harris

The Linux Foundation, the nonprofit advancing professional open source management for mass collaboration, has announced its newest massive open online course (MOOC) is now available. The free course, LFS158x - Introduction to Kubernetes, is offered through edX, the nonprofit online learning platform founded in 2012 by Harvard University and Massachusetts Institute of T...
---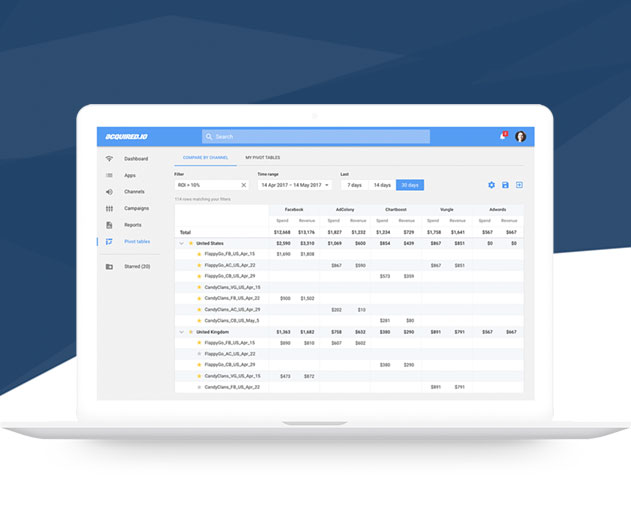 Acquired.io wants to help small app publishers
Thursday, July 06, 2017 by Richard Harris

The founders of mobile marketing company AppScotch, acquired by AppAnnie, have launched their newest venture, Acquired.io. The company has created a centralized platform to manage user acquisition across dozens of channels like Snapchat, AdColony, Chartboost, and others. Acquired.io has raised $2 million in funding from investors, many in the mobile gaming space. N...
---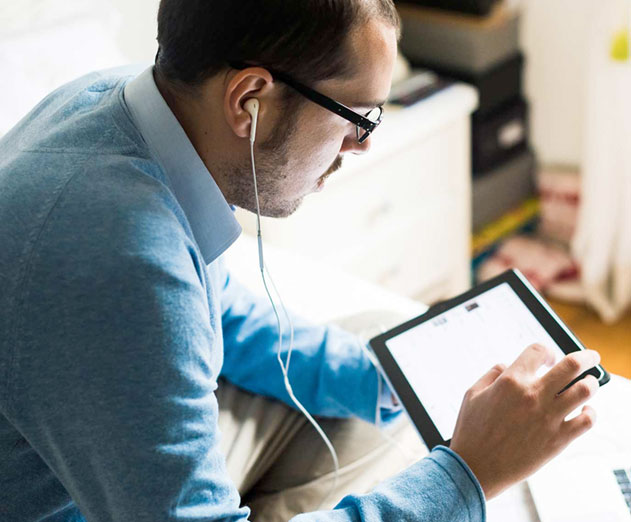 SpotX has released support for DigiTrust in its Direct AdOS
Tuesday, July 04, 2017 by Christian Hargrave

Video ad serving platform, SpotX, has released support for DigiTrust in its Direct AdOS, used by broadcasters and digital media owners. By providing publishers with a means of selling their inventory with similar audience recognition capability as Facebook and Google, SpotX publishers will increase yield and decrease data leakage from their browser-based properties. The...
---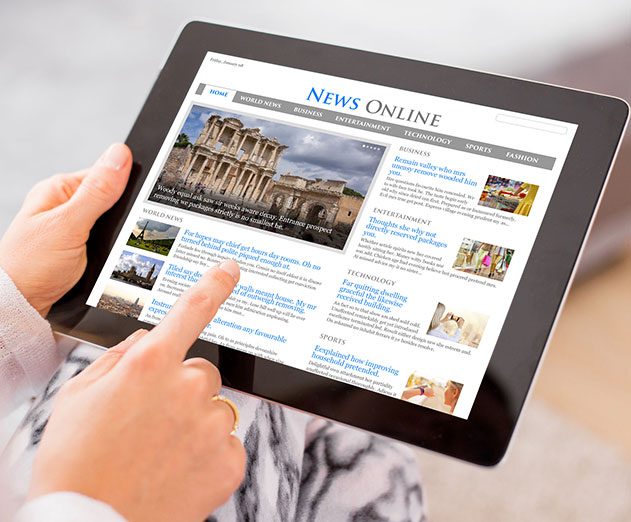 PacketZoom ranks news and media apps for their speed
Tuesday, July 04, 2017 by Richard Harris

Studies have shown that a majority of consumers expect app content to download in 4 seconds or less. But PacketZoom's new data shows that most of the major news apps take much longer than 4 seconds to download the app's homescreen. Only BBC News and Top Buzz came in under 4 seconds, while NYT, USA Today, WSJ, TechCrunch and others were much slower. That's a huge failing...
---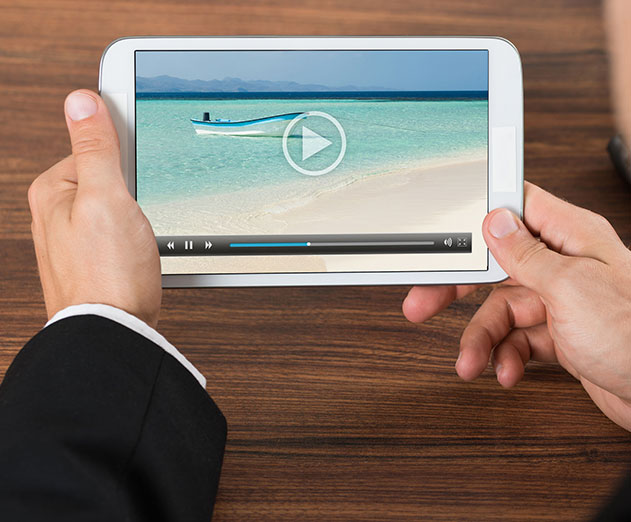 Mobile video challenges most app marketers new report says
Wednesday, June 28, 2017 by Richard Harris

If Digital Video 1.0 was characterized by the repurposing of TV content for the PC, then the current growth in Mobile Video is anything but repurposing Web or TV video content for mobile devices, according to research commissioned by mobile growth platform YouAppi.The research conducted by Dimensional Research found that 94% of the 218 global mobile marketer and agency ...
---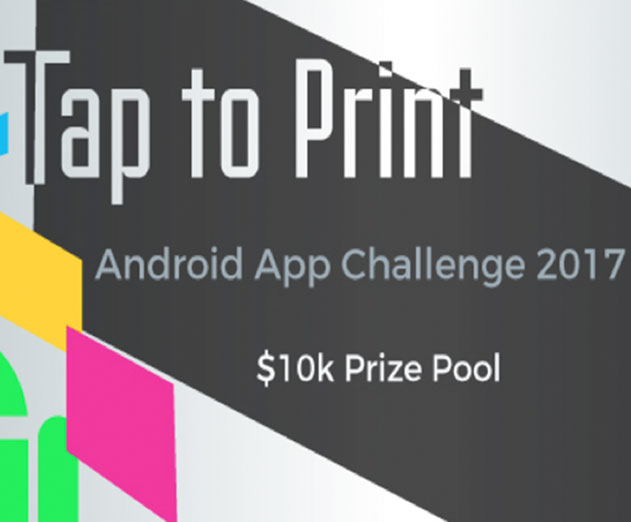 Tap to Print: Android App Challenge
Thursday, June 22, 2017 by Richard Harris

Add print to your app by July 12th for guaranteed prizes!Android developers, want a reward for boosting your app(s)? Mopria is awarding devs who give their app the useful function of mobile printing.The ability to print is a great tool for your app; it can increase your user retention, spike in-app purchases, and enhance your usability.Take part in the Tap to Print Chal...
---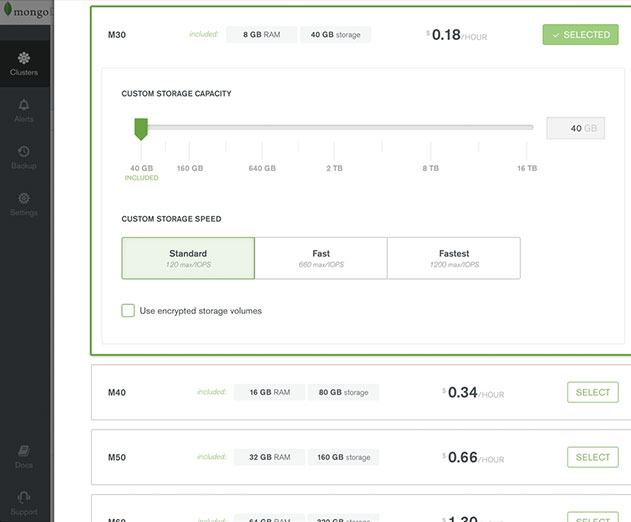 MongoDB Atlas is now available on top cloud platforms
Wednesday, June 21, 2017 by Christian Hargrave

MongoDB has announced that MongoDB Atlas, its cloud database as a service, is now available to users on the top three public cloud platforms. Atlas has extended its availability beyond Amazon Web Services (AWS) to include Google Cloud Platform (GCP) and Microsoft Azure, delivering on its vision of running MongoDB anywhere. The addition of support for Azure and GCP...
---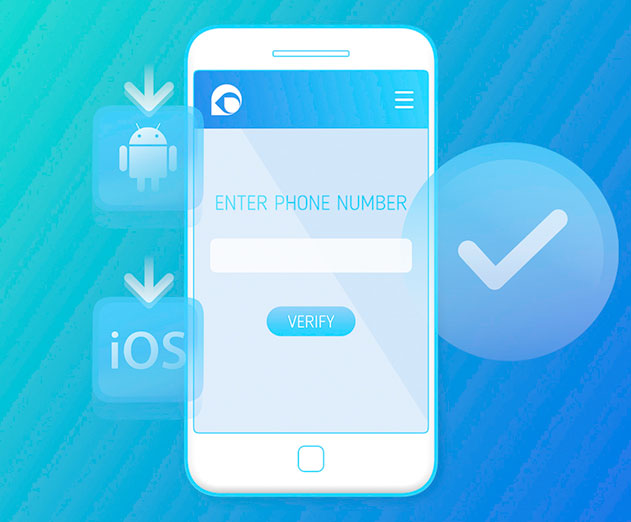 App Verify SDK gets update for new iOS capabilities
Wednesday, June 21, 2017 by Richard Harris

TeleSign, an end-to-end communications platform as a service (CPaaS), has announced new iOS capabilities for its mobile app verification service, App Verify. App Verify for iOS is a lightweight software development kit (SDK) that enables mobile app developers to streamline the onboarding account verification process to assist with increasing conversions and providing id...
---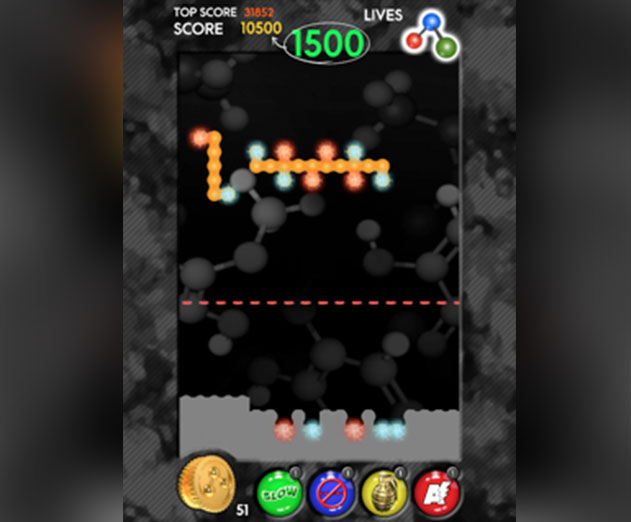 BioBlox2D game helps you learn protein docking
Wednesday, June 21, 2017 by Christian Hargrave

BioBlox2D is a new free mobile computer game inspired by tackling one of the hardest problems in biological science - how molecules fit together.BioBlox2D is the result of a collaboration between researchers at Imperial College London and Goldsmiths, University of London. It turns the science of how proteins fit together (or 'dock') with smaller molecules, such as medic...
---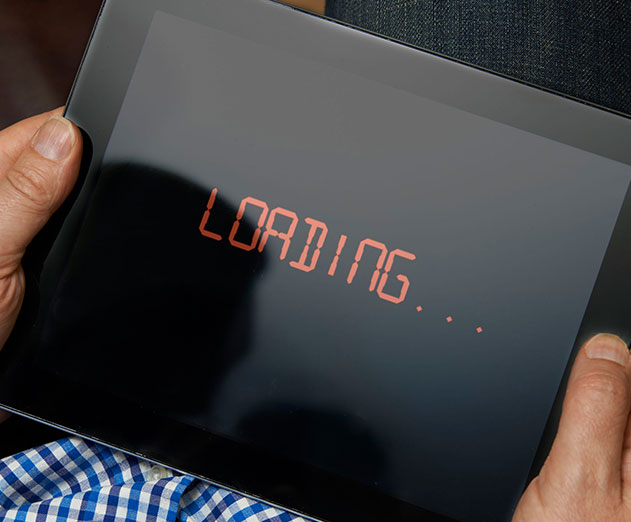 How mobile video load time affects ad delivery
Monday, June 19, 2017 by Patrick Kennard

Ask any mobile app developer, and they'll tell you that one of the greatest challenges in monetizing their apps through video ads isn't finding the right demand or knowing when to run the videos; it's figuring out how to present video ads without slowing down their apps. I'm sure every developer at some point has done a Google search for something like, "Which ad networ...
---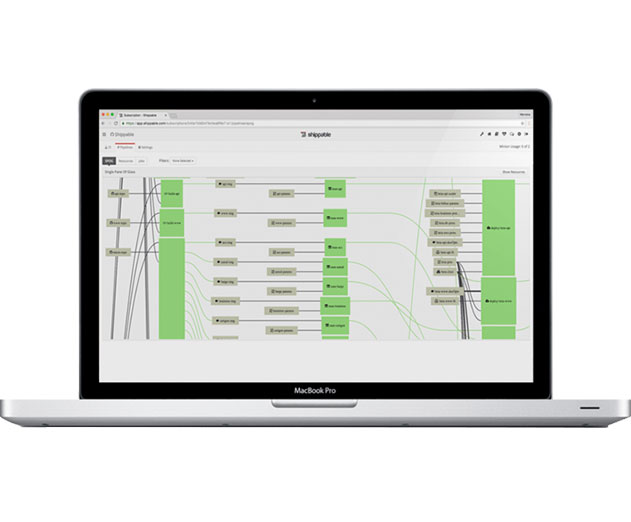 DevOps in the enterprise with new Shippable Server
Thursday, June 15, 2017 by Christian Hargrave

Shippable announces the general availability of Shippable Server, the enterprise version of its popular DevOps platform, for organizations that want to ship code frequently and predictably but have strict security, compliance and control needs. The platform unifies all DevOps tools and processes into software "assembly lines" that provide complete visibility, traceabili...
---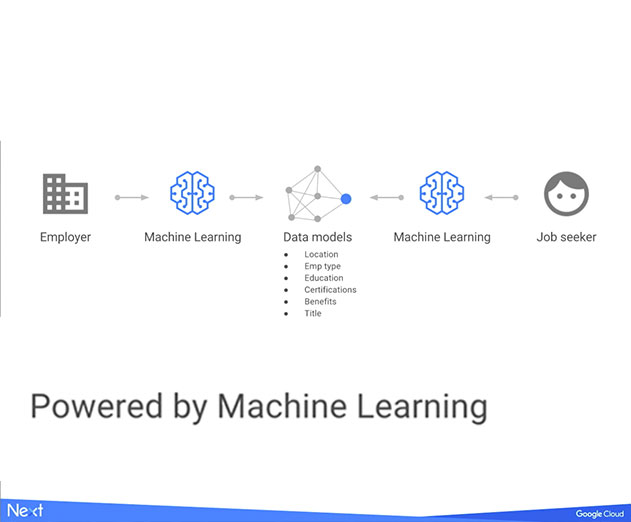 Endpoint Systems is utilizing the new Google Jobs API
Wednesday, June 14, 2017 by Christian Hargrave

Endpoint Systems, a systems integrator and developer of service and API software solutions, has announced it will offer services to help companies migrate and integrate their systems with Google's recently unveiled Jobs API platform. Google announced in May that it will be launching a job search engine in the U.S. that will leverage their existing technologies to offer ...
---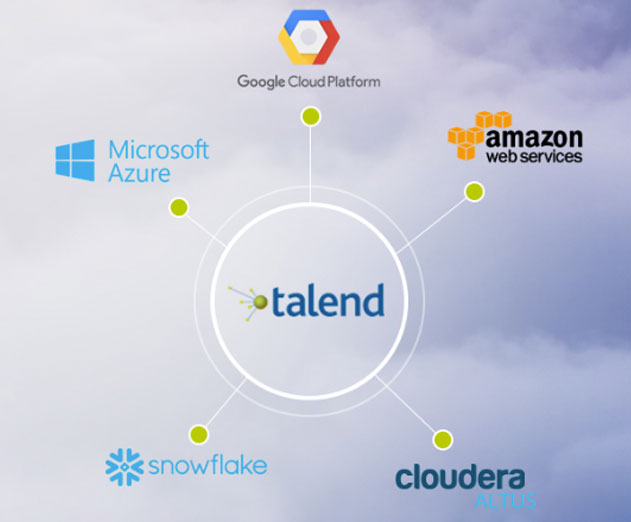 New Talend Summer 2017 update boasts new offerings
Tuesday, June 13, 2017 by Richard Harris

Talend, a cloud and big data integration solutions provider, unveiled a new version of its Data Fabric platform that is optimized to manage cloud and multi-cloud enterprise IT environments. Talend Summer '17 helps manage information across many popular cloud platforms, enabling customers to integrate, cleanse and analyze data to gain a competitive edge.As businesses con...
---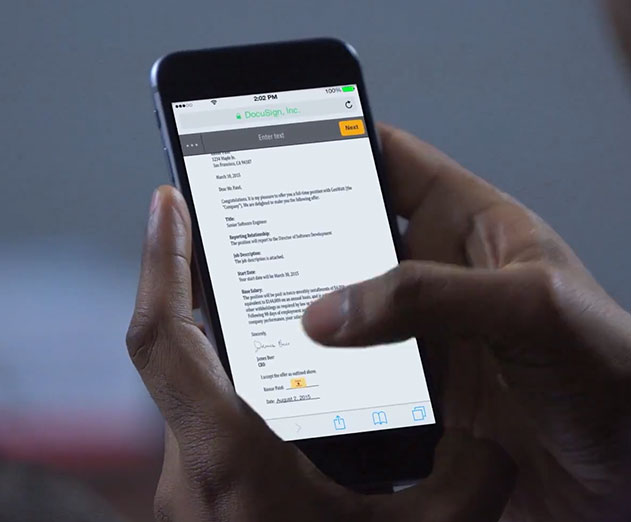 DocuSign talks about embedding eSigning into your app
Monday, June 12, 2017 by Richard Harris

DocuSign, an eSignature startup, has a reported $3 billion valuation, more than 100+ million users, and a client roster that includes Microsoft, Salesforce, LinkedIn and SAP. Here Marie Huwe, the VP of Developer Programs and Evangelism at DocuSign, tells us about their API and how developers have influenced their growth and success to date. ADM: What is your role at Doc...
---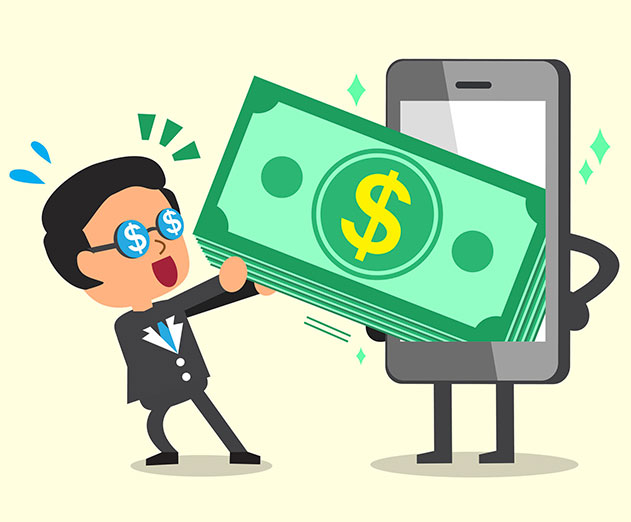 Why brands will pay top dollar for your in-app inventory
Thursday, June 08, 2017 by Dan Laughlin

Ad fraud is expected to cost brands over $16 billion this year. The industry is on edge, and brand safety is a top concern. This is especially true after Fortune 500 advertisers discovered their ads appearing next to inappropriate content on Google's Youtube.The industry has been working on solutions to curb ad fraud and increase brand safety, and yet the problem grows ...
---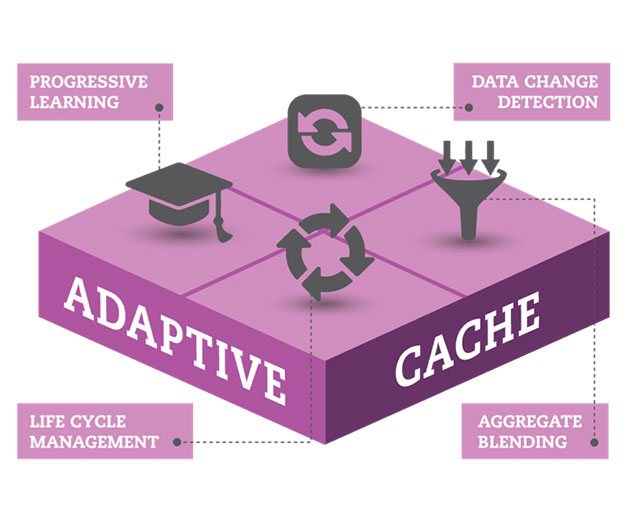 AtScale unveils their new 5.5 platform update
Wednesday, June 07, 2017 by Richard Harris

The adoption of the data lake over the past few years has proven that enterprises want a way to store vast amounts of raw data in its native format until needed for consumption. New database platforms like Hadoop or Google BigQuery have provided affordable solutions to let enterprises store data. However, when this data is not put to use, Data Lakes became Data Swamps. ...
---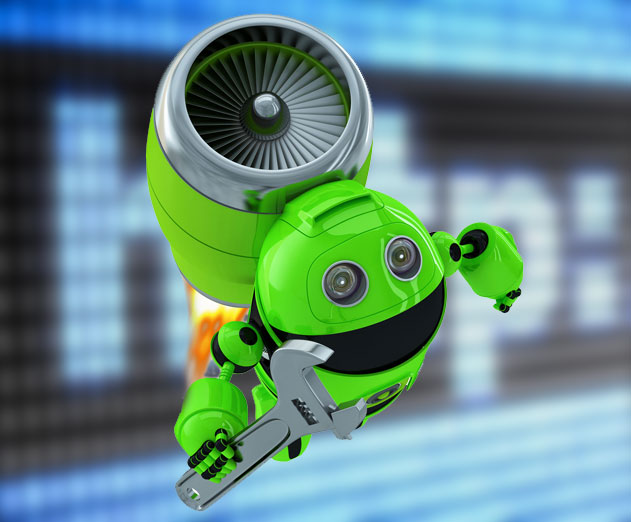 How to choose an Android HTTP Library
Monday, June 05, 2017 by Leanid Vovk

Today almost every Android app uses HTTP/HTTPS requests as the main transport for transferring data. Even if you're not using HTTP directly, you may be using multiple SDKs that rely on HTTP for networking, such as analytics, crash reporting and ads. So it's fair to say that HTTP is the ubiquitous, and perhaps even obvious, choice for data transfers. But choosing HTTP in...
---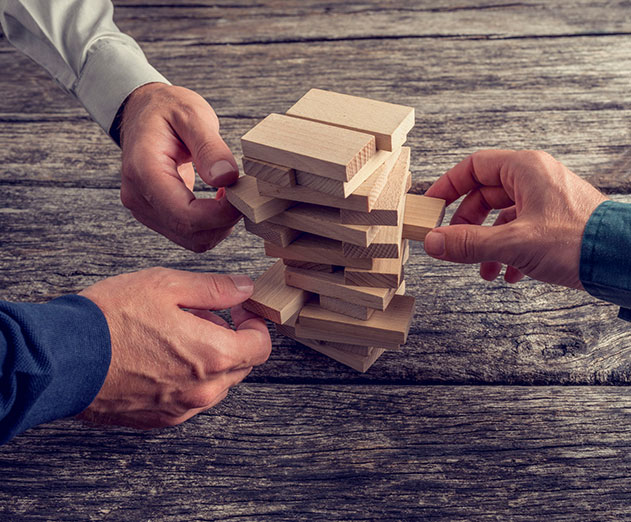 The power of community in DevOps
Thursday, June 01, 2017 by Richard Harris

We interviewed Jason Hand, a DevOps evangelist for for VictorOps, to learn about how much the community surrounding a technology can be either a supreme advantage over your competitors or the hindrance that will bring your project to a screeching halt. Collaboration can be a double edged sword and requires a constant effort on all fronts to prove successful. Like a cog ...
---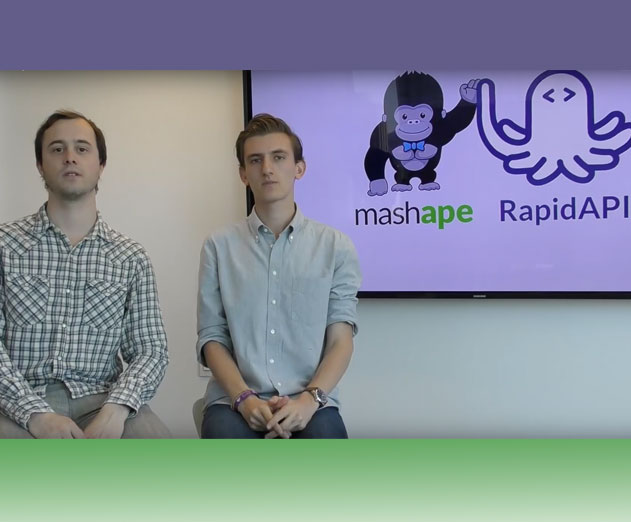 RapidAPI acquired the Mashape Marketplace
Wednesday, May 31, 2017 by Richard Harris

RapidAPI announced that it has acquired the Mashape Marketplace, giving developers access to a massive new inventory of APIs, becoming the world's largest API marketplace.The API economy is growing rapidly - expected to be a $2.2 trillion market by 2018, according to Ovum Research. APIs are playing a vital role in the development and operations of modern apps, with anyt...
---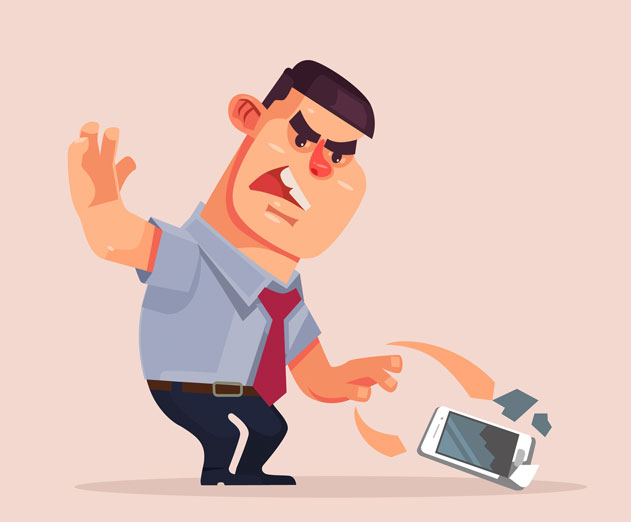 Almost all users abandon apps with bugs and glitches
Wednesday, May 31, 2017 by Michael Haynes

88% of app users abandon apps due to finding bugs and glitches. This, according to a recent survey conducted by QualiTest Group, the world's second largest pure play QA and independent software testing company. The survey also revealed that: - Nearly 8 in every 10 users notice glitches and bugs in the apps that they use.- Over 50% of users indicated that they would aban...
---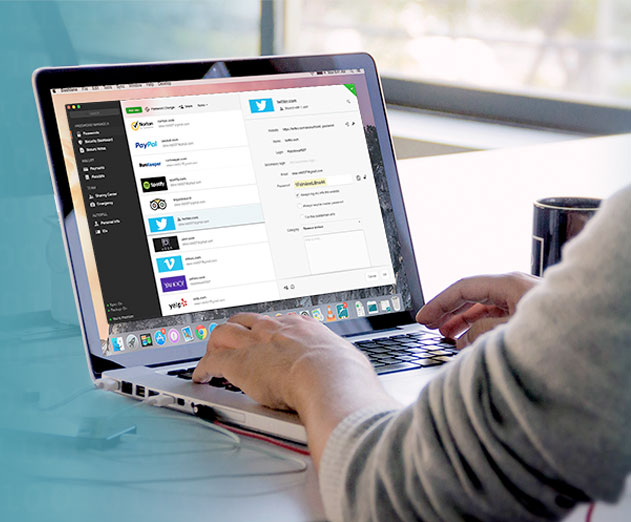 Dashlane to utilize Android's new support for password managers
Monday, May 29, 2017 by Christian Hargrave

Google announced native support for password managers in Android O and an early preview of Autofill with Google, which in the absence of a password manager, allows the user to use information from Chrome Sync and Google Payments to autofill apps. By offering basic functionality out-of-the-box and making it much easier for users to adopt and use a password management app...
---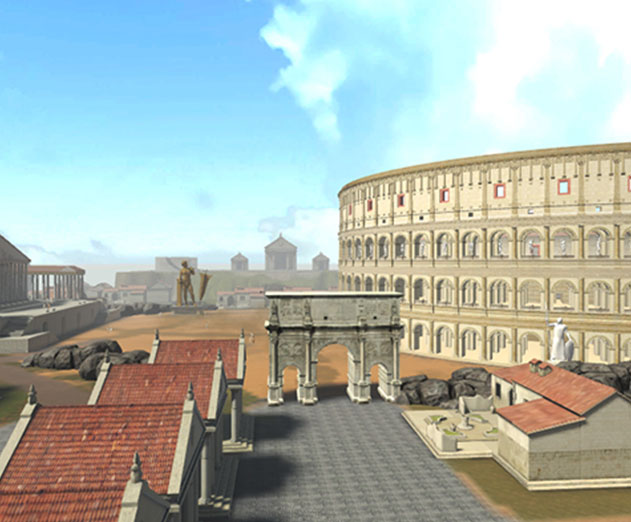 What VR developers need to know when creating educational apps
Thursday, May 25, 2017 by Baptiste Grève

From dissecting frogs without the guilty consciousnesses, taking a history class in ancient Rome, or swimming with marine animals in the Galapagos islands, VR is offering modern students a more authentic and immersive learning experience, in which they can interact with dimensional environments and place themselves in different times and locations.While the initial hype...
---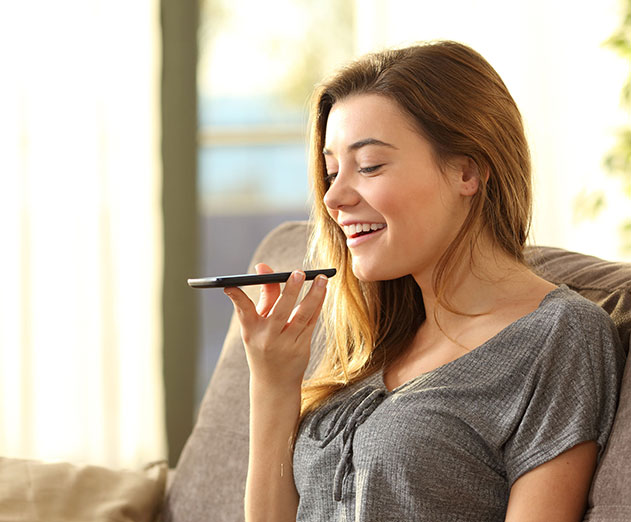 Why you should add voice and intelligence to your apps
Friday, May 19, 2017 by Richard Harris

SoundHound Inc. is a voice-enabled AI and conversational intelligence provider that has turned sound (voice, music, and more) into understanding and actionable meaning, enabling humans to interact with the things around them in the same way we interact with each other: by speaking naturally to mobile phones, cars, TVs, music speakers, and every other part of the emergin...
---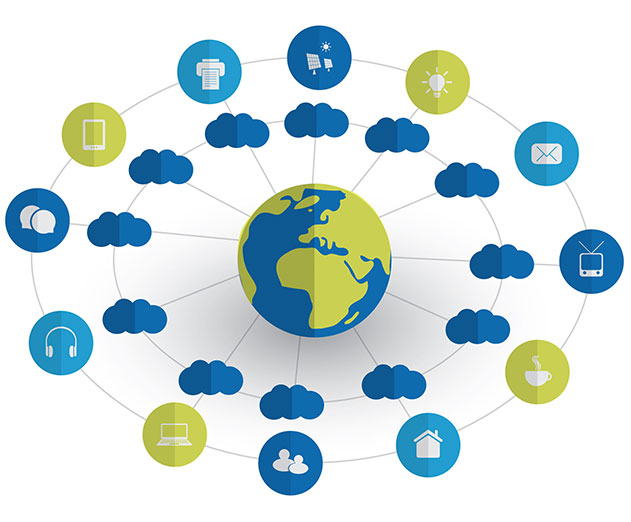 Google releases new Cloud IoT Core service
Wednesday, May 17, 2017 by Richard Harris

Google Cloud Platform (GCP) has released their new service called Google Cloud IoT Core. Cloud IoT Core makes it easy for you to securely connect your globally distributed devices to GCP, centrally manage them, and build rich applications by integrating with our data analytics services.When used as part of a broader Cloud IoT solution, Cloud IoT Core gives you access to...
---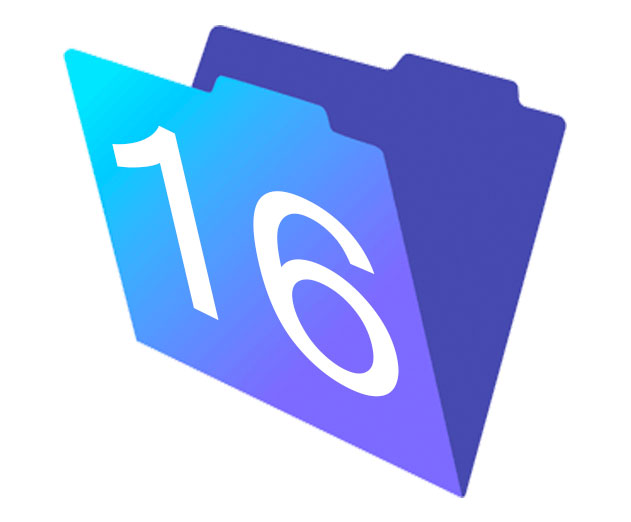 Andrew LeCates from FileMaker discusses version 16
Tuesday, May 16, 2017 by Richard Harris

FileMaker, an Apple subsidiary that helps developers make custom apps, has recently released their platform's 16th iteration. The updates have enhanced previous versions with improvements that both professional and first-time developers can use to create, share, and run custom apps.Some of their new updates include a new Layout Objects window, scalability up to 500 simu...
---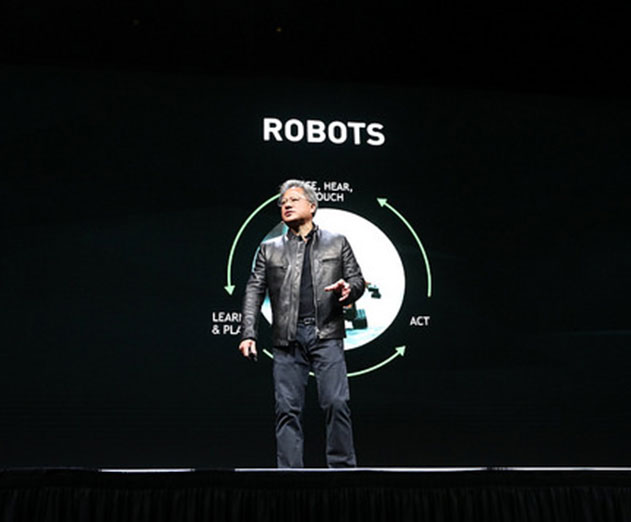 Everything you need to know about GPU Technology Conference
Friday, May 12, 2017 by Richard Harris

Everyone is having a great time this year at NVIDIA's GPU Technology Conference, so if you don't make it this year, there is always next year. The major topic this year that has stood out from the rest has to be Artificial Intelligence. As the cutting edge of AI technology gets closer to making better faster smarter mechanical beings, computer processing speeds too must...
---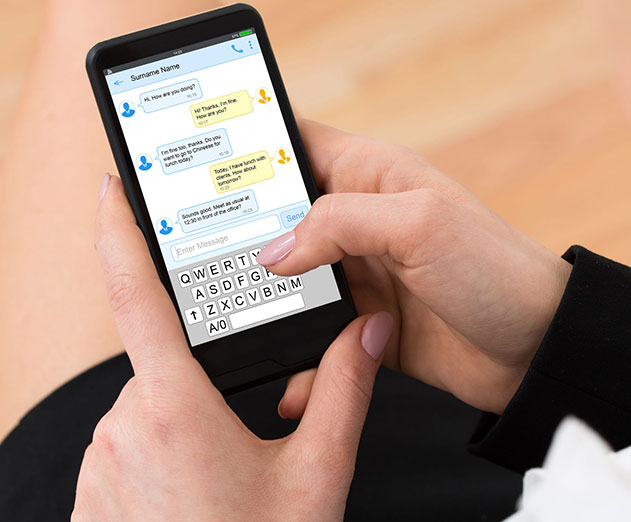 Explaining RCS and how it could kill the need for some apps
Friday, May 12, 2017 by Richard Harris

Throughout the past 20 years, we've become well acquainted with the traditional text message. We've seen it evolve from a method of communicating with friends and family, to a way for consumers to interact with businesses in order to receive updates and relevant information. As 4 billion people worldwide use SMS, this traditional method of communication continues to evo...
---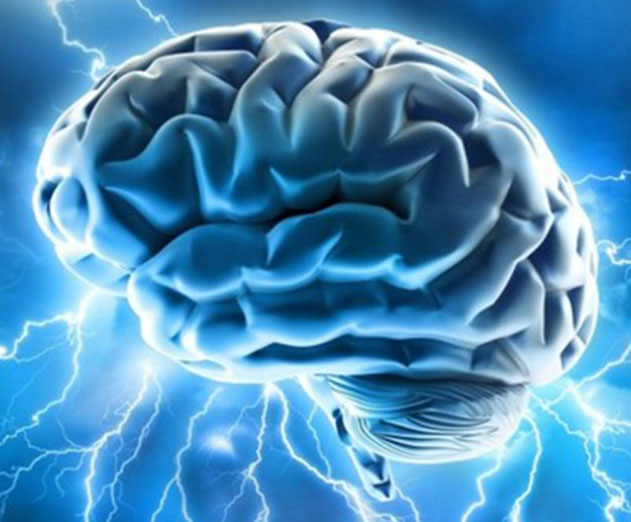 NVIDIA's Deep Learning Institute to expand its educational offerings
Wednesday, May 10, 2017 by Christian Hargrave

To meet surging demand for expertise in the field of AI, NVIDIA announced that it plans to train 100,000 developers this year - a tenfold increase over 2016 - through the Deep Learning Institute.Analyst firm IDC estimates that 80 percent of all applications will have an AI component by 2020. The NVIDIA Deep Learning Institute provides developers, data scientists and res...
---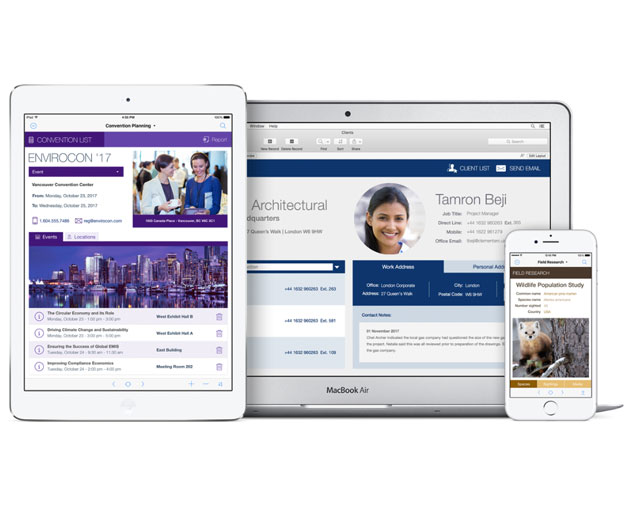 FileMaker updates to version 16 and packs a punch
Tuesday, May 09, 2017 by Richard Harris

FileMaker, Inc. announced the release of the FileMaker 16 Platform, the latest version of its custom app platform. Their platform includes everything needed to create, share, and run custom apps for business teams. This simplifies and accelerates the design and delivery of custom apps for mobile, cloud and on-premises deployments. The FileMaker 16 Platform packs powerfu...
---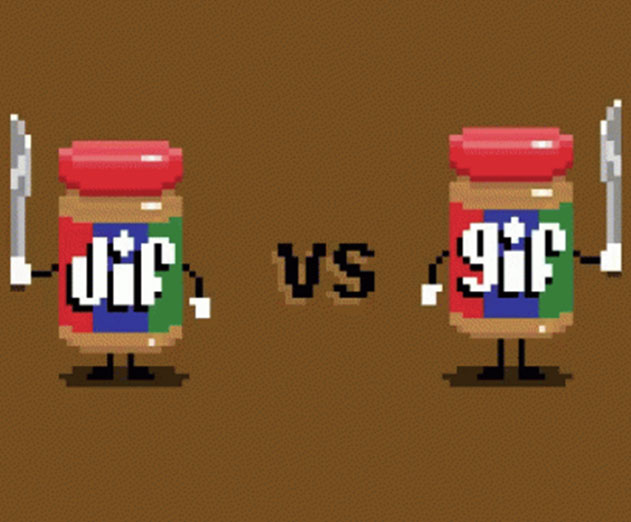 How animated GIFs have evolved into a messaging staple after 30 years
Monday, May 08, 2017 by Richard Harris

As short mobile messages come to dominate our daily communications - with friends, family and coworkers - many find it increasingly difficult to effectively get their point across. Typing everything out is annoying. Emojis no longer cut it. And the tone often gets lost. Tenor is creating a new visual language that solves this problem, empowering people to express their ...
---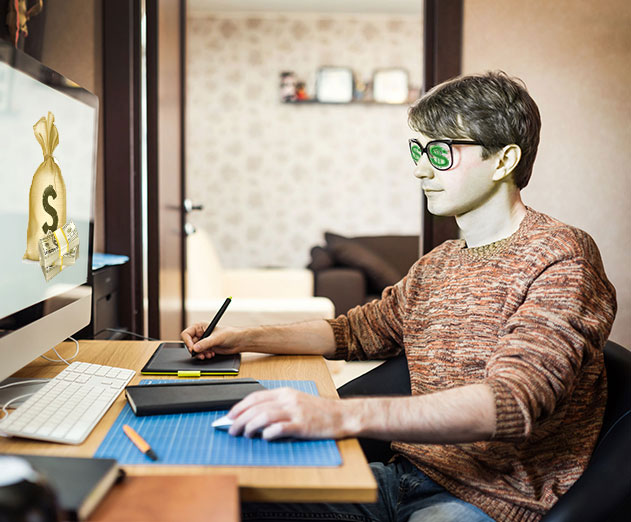 How to earn more revenue from your Android apps
Wednesday, May 03, 2017 by Claudia Dreier-Poepperl

When you hear that Android app revenues are set to top iOS revenue in 2017 and that global app revenue is also set to reach $102 billion by 2020, you can be forgiven for thinking that everyone in the app economy is smiling to the bank. However, according to Vision Mobile, 64 per cent of Android app developers are operating under a 'poverty threshold' of $500 per month i...
---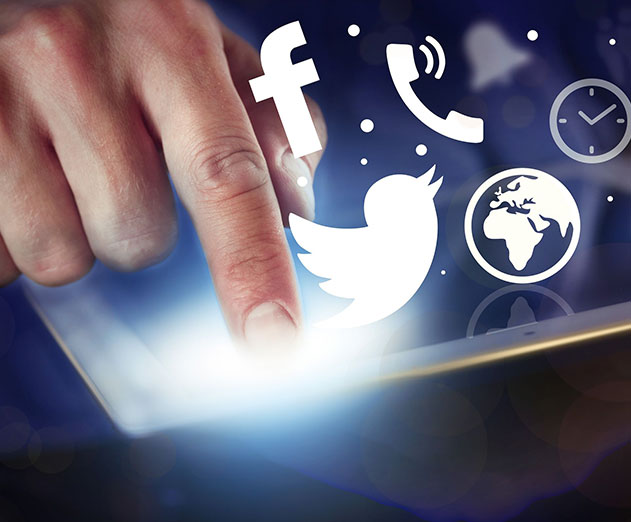 Growing your business with an app
Tuesday, May 02, 2017 by Richard Harris

There are many different tools available for businesses to use to market and promote their products and services. Social media is one of those major platforms, but the passive nature of these websites and platforms doesn't always make them the best way to reach customers. Creating a mobile app for your business allows you to directly engage with your consumer base, but ...
---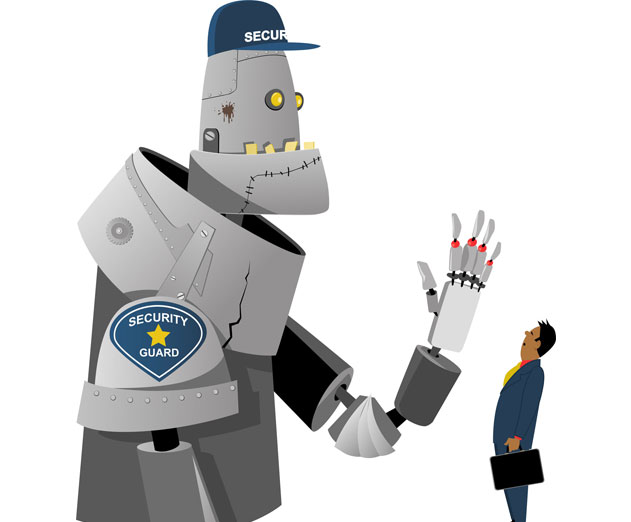 Instart Logic brings Helios AI-Driven security out into the open
Friday, April 28, 2017 by Michael Haynes

In ancient mythology, Helios was the Greek god of the sun streaking across the heavens in a chariot shining much-needed light onto a dark and dangerous world. That's exactly what Instart Logic, is doing with their latest announcement of Helios - "using artificial intelligence to illuminate and solve today's most challenging digital security issues."Web application attac...
---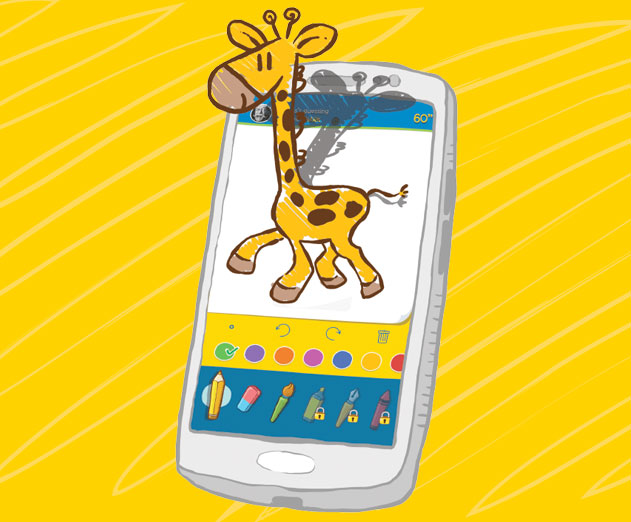 New Pictionary app lets users sketch on the go
Thursday, April 27, 2017 by Richard Harris

Etermax, the creator of Trivia Crack and Aworded Crack, announced the launch of the digital app version of Pictionary, based on the classic draw-n-guess board game, in partnership with Mattel. The mobile app will launch on April 27, surprising users with an all new way to play.The new Pictionary app will include features inspired by the classic top selling draw-n-guess ...
---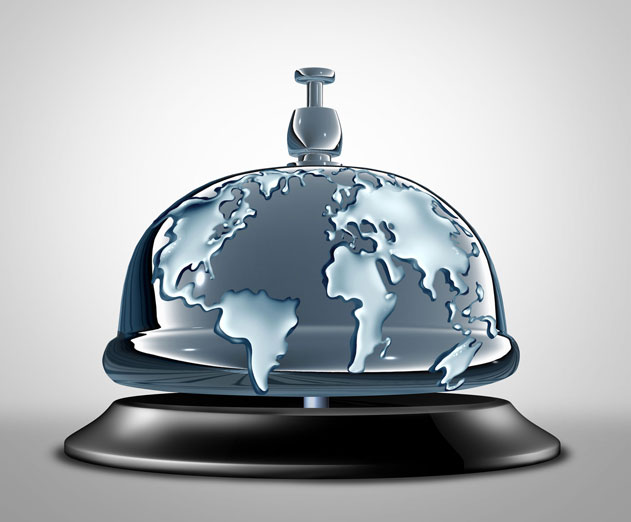 The ABBYY real-time recognition SDK for mobile app support
Wednesday, April 26, 2017 by Richard Harris

In a consumer driven markets, it is all about customer experience. Brands and developers who can deliver a consistently smooth and enjoyable CX have a greater chance to get ahead of the competition. That is why streamlining the input of information is so important - it makes the user's life easier and your app's performance - better. Bruce Orcutt, the vice president of ...
---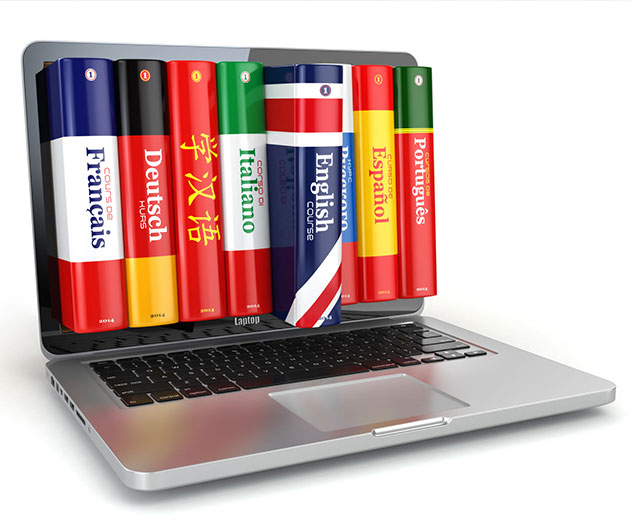 Language translation app by Reverso hits 6.0
Monday, April 24, 2017 by Christian Hargrave

Reverso, a developer of translation tools and solutions, has unveiled Reverso Context 6.0 - the latest version of their mobile translation and language learning app with a number of improvements to help its five million users discover new words and phrases in context. Their platform specializes in tapping the power of Big Data and AI to help users better understand word...
---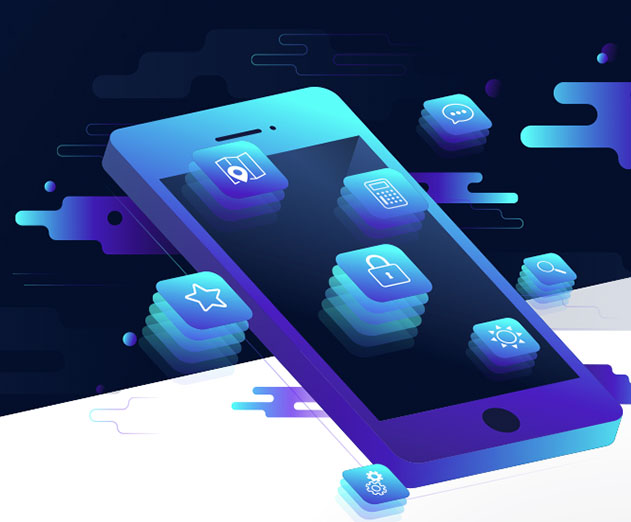 How you can automate your release process
Monday, April 24, 2017 by Richard Harris

Rollout helps mobile app developers build and deploy apps quickly and safely by automating the time-consuming manual tasks associated with gradual feature releases. The company recently released ROX by Rollout, which allows developers to gradually release new features, measure the impact and respond in real-time - all without waiting for the next release. We chatted wit...
---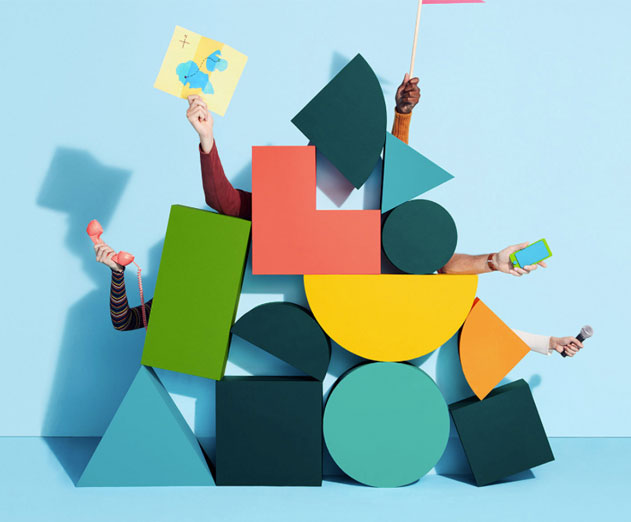 Zendesk and Google Fabric partner
Thursday, April 20, 2017 by Christian Hargrave

Customers today expect help when they hit a customer experience snag, even if that is the middle of their commute or when they're standing in a coffee line. Gartner forecasts that this year, 35% of all customer support will take place on a mobile device, an increase of 300% over 2014. In response to this customer demand, Zendesk has launched the first customer...
---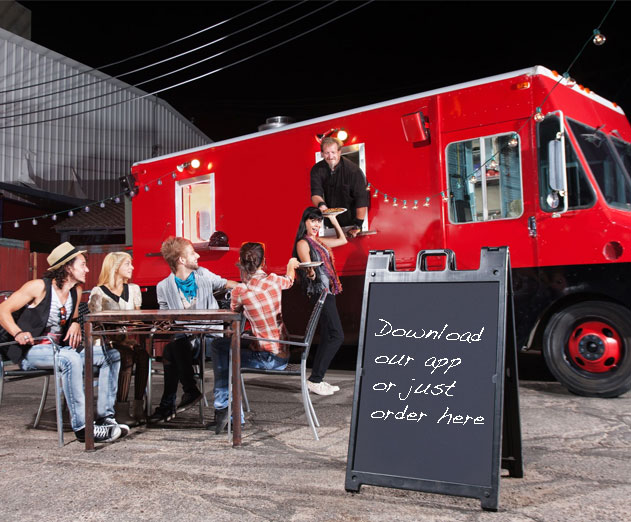 Small business and mobile apps insight
Thursday, April 20, 2017 by Richard Harris

Small and medium-sized businesses (SMBs) are moving rapidly toward adopting mobile apps in 2017, according to new research from Clutch. They report that 42% of SMBs have built their own mobile app, and the survey indicates that SMBs increasingly view them as a worthwhile tool to improve business operations and return on investment.Two-thirds (67%) of SMBs surveyed said ...
---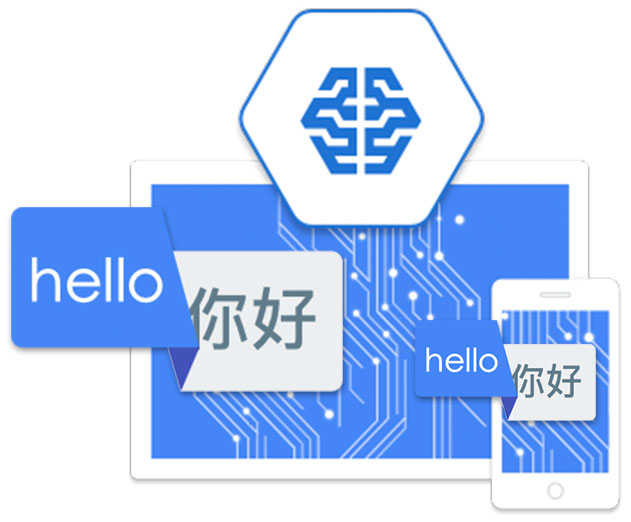 Google Machine Learning auto-translation included in Collavate 3.9.1
Tuesday, April 18, 2017 by Christian Hargrave

Collavate, Inc. has released Collavate version 3.9.1. The upgraded version includes improvements to enhance the use of their platform - an original Cloud-based document management and workflow processing solution with security for personal Gmail and Google G Suite. This update includes website widgets, a fully-functional task master, an auto-translating feature and a ne...
---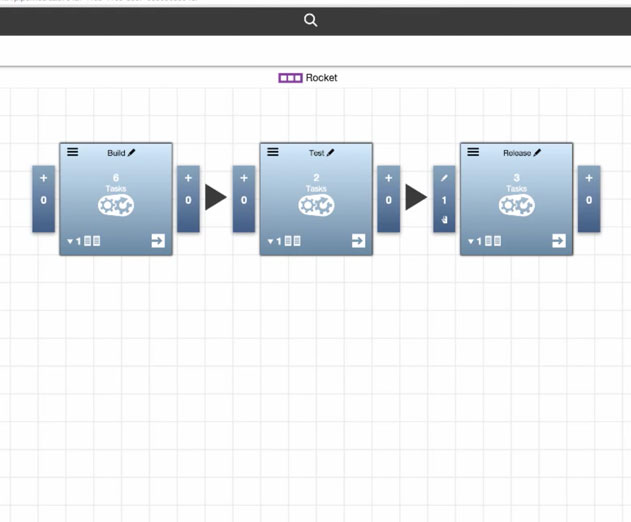 Electric Cloud has a new version of ElectricFlow
Monday, April 17, 2017 by Christian Hargrave

Electric Cloud has a new version of ElectricFlow that makes it easier for developers to get started with the free Community Edition using Docker, and also deploy to a myriad of Container orchestration solutions and platforms. ElectricFlow provides broad support for the leading technologies in the Containers ecosystem. DevOps teams can now deploy to different enviro...
---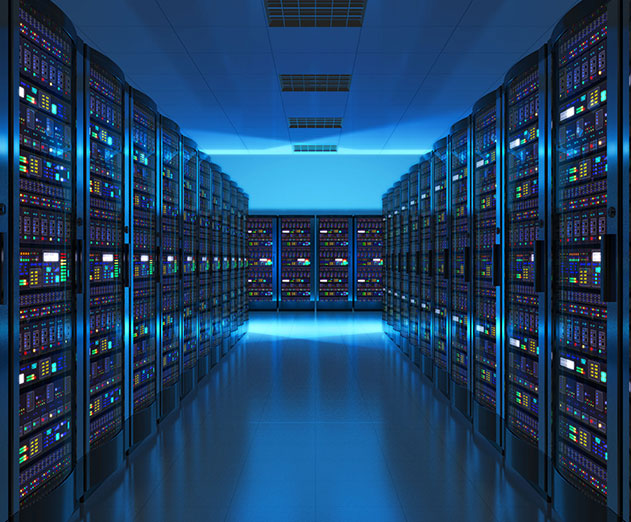 How NGINX could overpower Microsoft soon
Thursday, April 13, 2017 by Richard Harris

In 2016, NGINX experienced their largest gains as a web server vendor, having increased by 4.8 million active sites and 2.85 percentage points. Netcraft believes that if these trends continue in 2017, NGINX could possibly overtake Microsoft as the second largest vendor in the second half of the year.In a recent conversation with Faisal Memon, Product Marketing at NGINX,...
---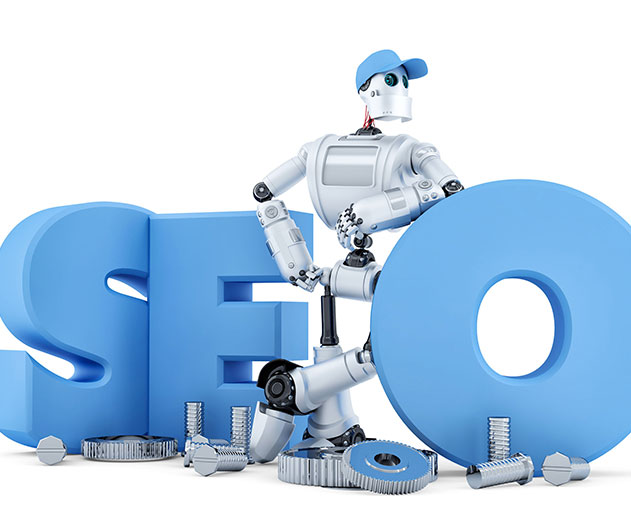 Taking your mobile website SEO to the next level
Wednesday, April 12, 2017 by Michael Haynes

Editors note: Guest submission by Tom HardyWhy does SEO have to be such a moving target? As frustrating as it is, the changing landscape of telling web crawlers all about your website for discovery is always changing. From 2015 until now, there have been well over 50 unofficial changes to the "rules" that search engines look for on your website.A good mobile friend...
---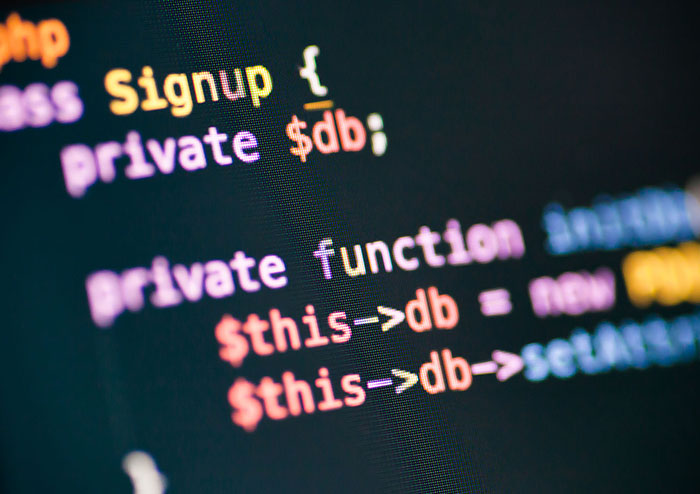 Battery Venture ranks top Open-Source projects in new report
Wednesday, April 12, 2017 by Christian Hargrave

As enterprise-IT departments become more enamored with - and dependent on - open-source software, investment firm Battery Ventures has released a new index ranking open-source projects according to their user activity, popularity, ability to create jobs and traction among developers.The Battery Open-Source Software (BOSS) Index highlights the increasing reliance on free...
---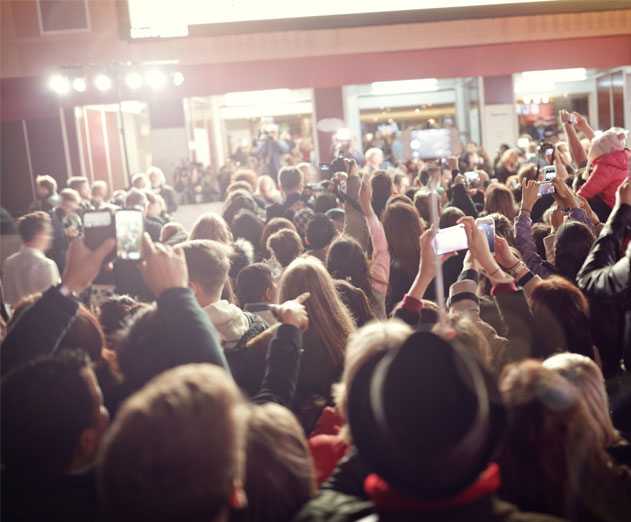 Social media influencer marketing through the eyes of #HASHOFF
Wednesday, April 12, 2017 by Richard Harris

The advertising industry is constantly looking for more innovative methods to challenge the way that traditional advertising is done. As the market becomes more and more saturated, target audiences are becoming turned off to previously effective methods - such as tv commercials, web banners, and interstitial videos. One important avenue of marketing that has evolved fro...
---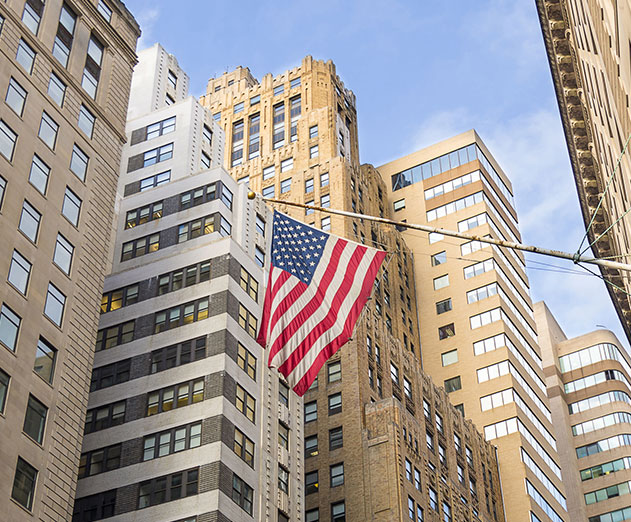 VPNs will not protect your privacy but this might
Monday, April 10, 2017 by Richard Harris

Editors note: Guest submission by Shaun Murphy, CEO of sndrCongress repealed FCC privacy regulations, set by Obama's administration, that required Internet Service Provider's (ISP's) to obtain affirmative consent from customers before storing and using personal data for any purpose. This revelation has raised privacy concerns among consumers, and has sparked a debate of...
---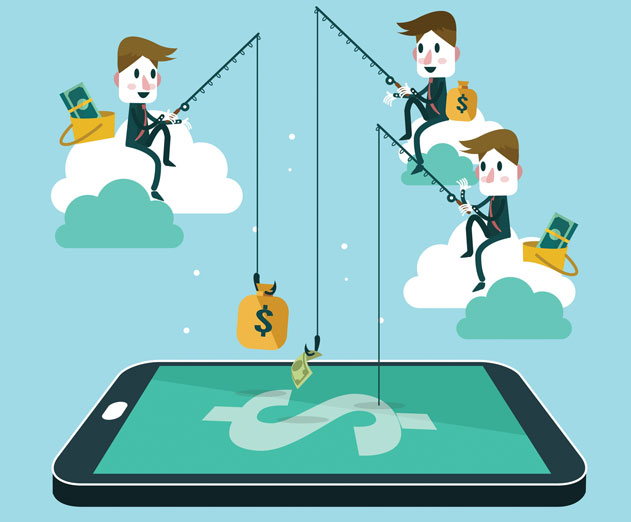 Selling your app and what you should know
Monday, April 10, 2017 by Richard Harris

The app market has changed significantly over the last few years. Google Play, for example, had 600,000 apps in 2012. Now it has more than 3 million. Despite this, a report from Nielsen suggests that users only use 27 apps per month. As a result, it is increasingly difficult for developers and app owners to maintain engagement and to successfully monetize their apps.Acc...
---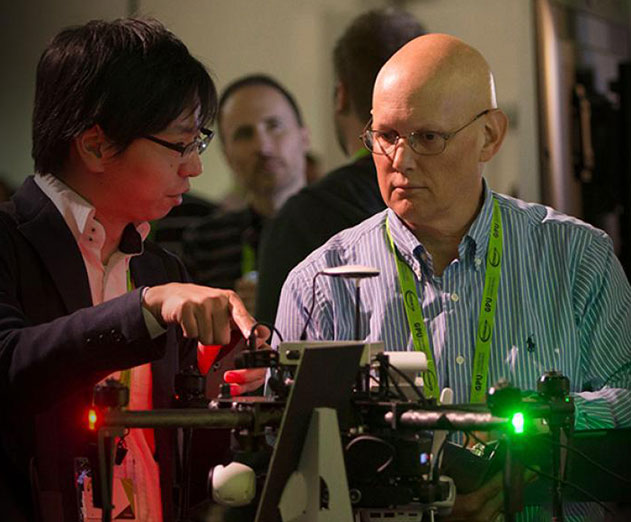 NVIDIA hosts eighth annual GPU Technology Conference
Wednesday, April 05, 2017 by Richard Harris

NVIDIA will host its eighth annual GPU Technology Conference (GTC) on May 8-11, at the San Jose McEnery Convention Center. NVIDIA founder and CEO Jensen Huang will deliver a keynote on Wednesday, May 10, to an expected audience of 8,000 attendees.GTC is the largest event of the year for developers, data scientists and executives in the fields of artificial intelligence,...
---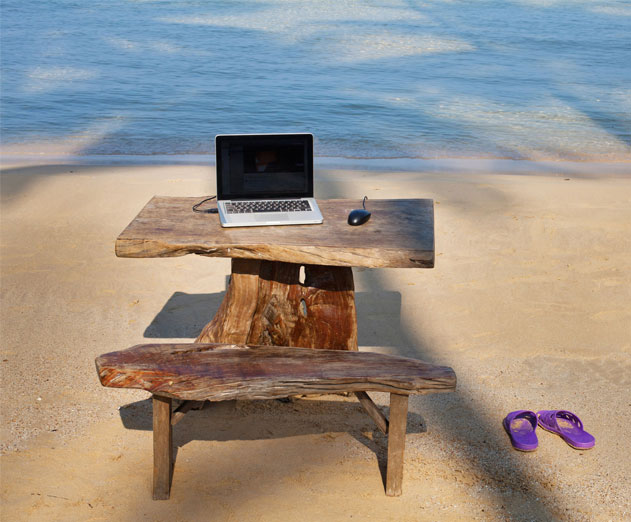 How companies can keep their remote teams safe
Monday, April 03, 2017 by Gene Richardson

If you hate bringing your work home with you, spare a thought for the 3.7 million Americans for whom home is the workplace.The telecommuter population is growing faster than the overall employee base, according to Global Workplace Analytics, and with half of all jobs deemed suitable for performing from home, it is a trend that is set to go on growing. Already, around a ...
---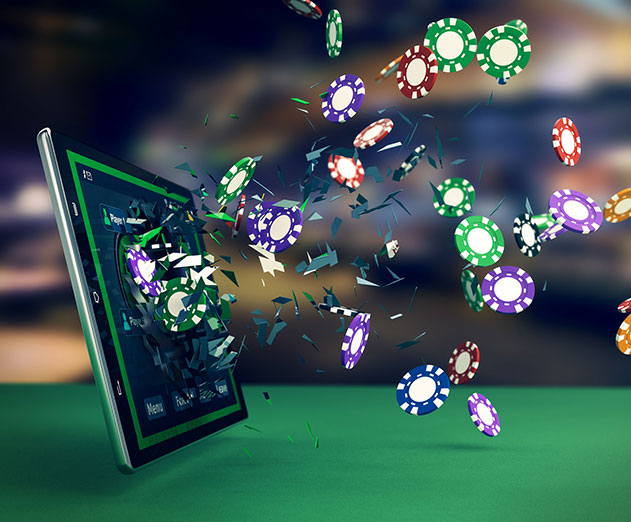 Why virtual reality might not become reality for online casinos
Wednesday, March 29, 2017 by Christian Hargrave

The online casino industry is no stranger to innovation. Every year, gambling industry conferences are wowed with demonstrations of new technologies, and bold claims about the future of the industry. In a number of cases, these developments do make it through to the mainstream,changing the face of the industry forever. Novelties like mobile gaming and live dealer games ...
---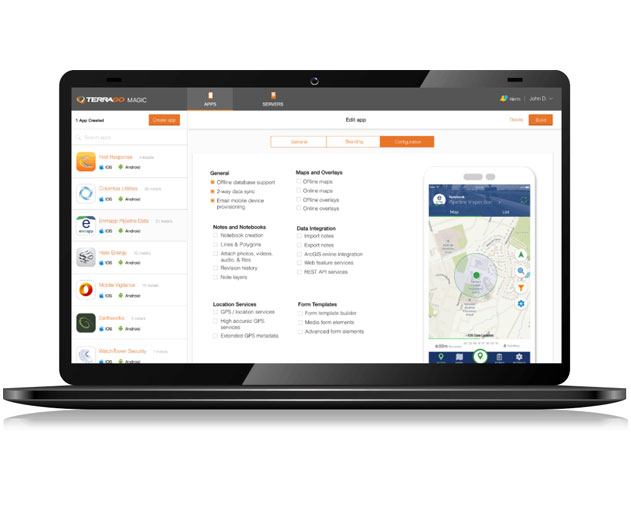 Creating customizable apps without a single line of code
Wednesday, March 22, 2017 by Mike Gundling

When TerraGo came into being, field data collection typically meant printing paper maps and forms. After binding them for crews to take into the field, they would be used to perform and record asset inspections, preventive maintenance, site surveys, engineering reports and all types of field work in nearly every industry. Notes were taken with pen and pencil in massive ...
---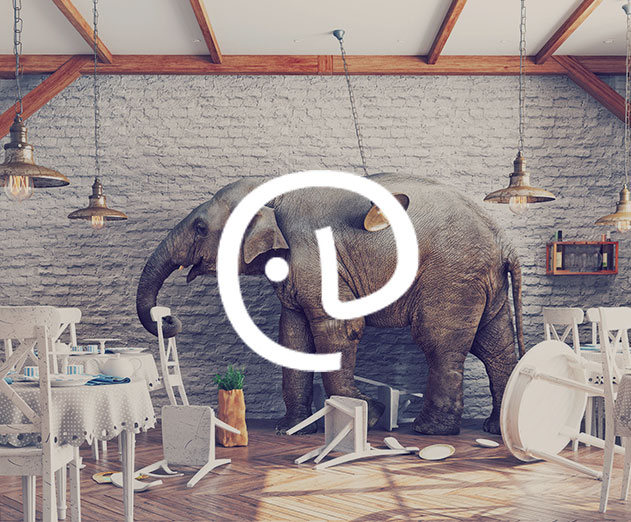 AtScale 5.0 brings order to the big data chaos
Wednesday, March 15, 2017 by Christian Hargrave

AtScale announced the general availability of AtScale 5.0. Supported by a newly granted patent on the platform's ability to run its powerful calculation engine against any BI visualization tool, AtScale 5.0 brings order to the big data chaos.AtScale 5.0 packs new features including a scalable dimensional calculation engine, a machine learning performance optimizer, a un...
---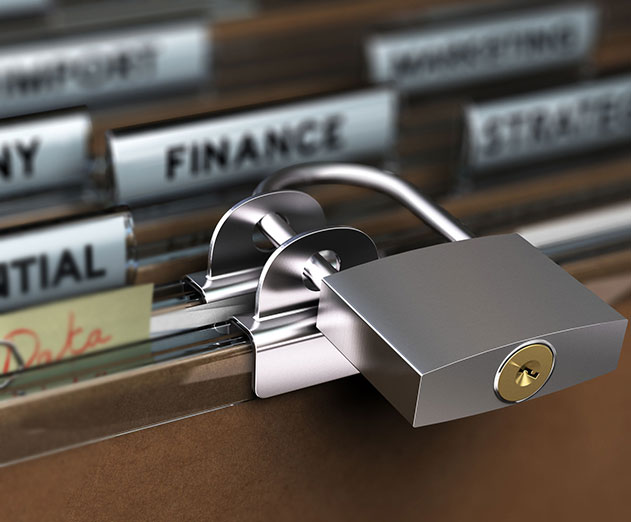 Dataguise released DgSecure for Google Cloud Storage
Tuesday, March 14, 2017 by Richard Harris

Dataguise has said that DgSecure Detect now supports sensitive data discovery on Google Cloud Storage (GCS). Integration with GCS extends the range of platforms supported by DgSecure and helps data-driven enterprises move to the cloud with confidence by providing precise sensitive data discovery across the enterprise and in the cloud. With their platform, organizations ...
---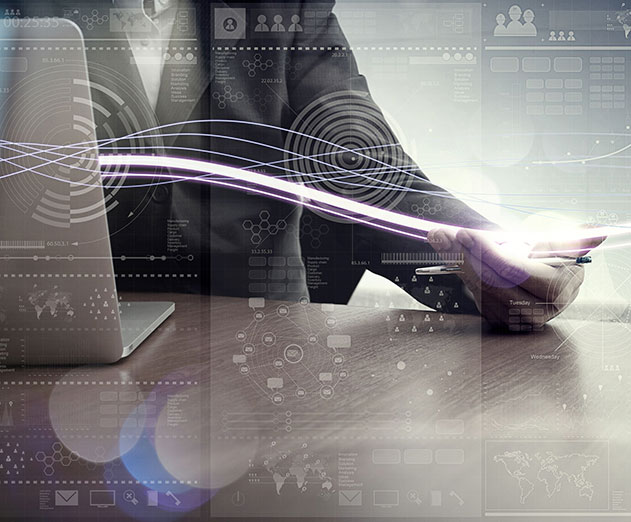 A progress report on big data initiatives
Tuesday, March 14, 2017 by Christian Hargrave

Qubole, the big data-as-a-service company, has released the results of its State of DataOps report, a survey of IT and data professionals on the progress of their big data initiatives. The survey revealed a clear reality gap: while data teams have high confidence they can enable self-service insights to meet growing demands across the enterprise, few have delivered on t...
---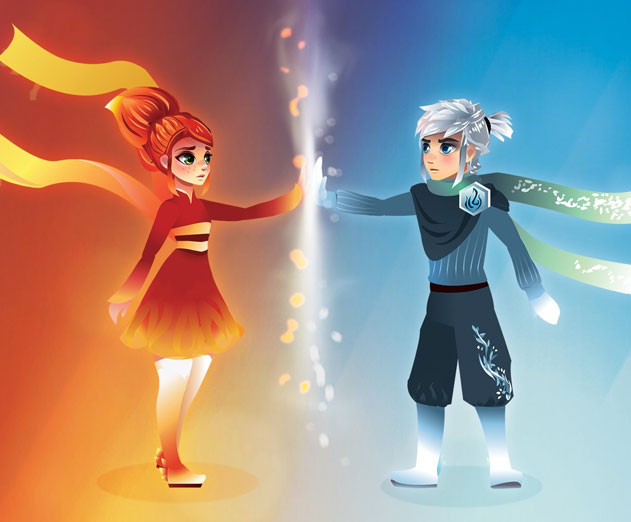 What we learned at GDC 2017, and dates for GDC 2018 announced
Monday, March 13, 2017 by Richard Harris

The 2017 Game Developers Conference (GDC), the world's largest and longest-running event serving professionals dedicated to the art and science of making games, concluded a successful week of networking, learning and inspiration. In total, the conference hosted more than 26,000 professional attendees, 500 lectures, panels, tutorials and roundtable discussions, and ...
---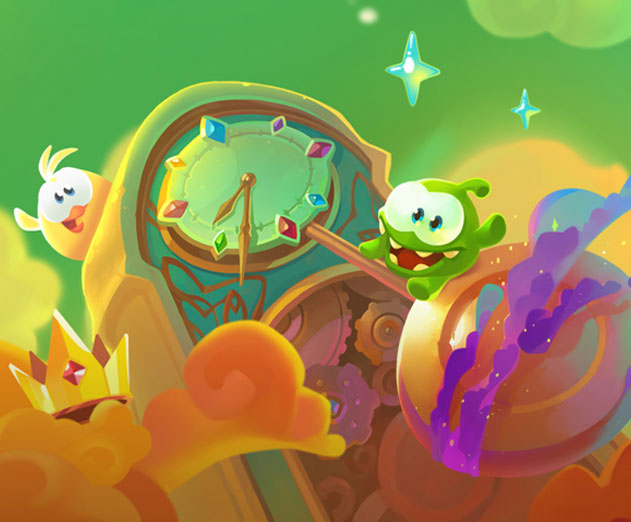 Cut the Rope creator ZeptoLab transforms into a mobile app publisher
Tuesday, March 07, 2017 by Richard Harris

ZeptoLab, the app gaming company behind Cut the Rope franchise and the mobile multiplayer hit King of Thieves, announced that they have officially entered the publishing business by opening a website where mobile game developers from all over the world can now leave their submissions.ZeptoLab has been "soft-launching" their publishing activities for about a year by part...
---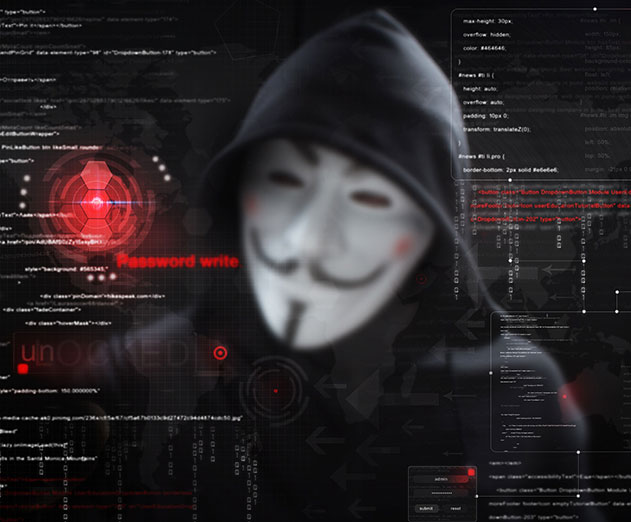 10 reasons to hide your IP address
Wednesday, March 01, 2017 by Michael Haynes

You have an IP address if you are reading this. Your IP (Internet Protocol) address is simply a series of numbers separated by dots (or octets) that represent where you are, or "what network" you are originating traffic from. Now, you might be behind a firewall - which means you have a NATed IP address, in fact all computers behind your NAT firewall will have the same p...
---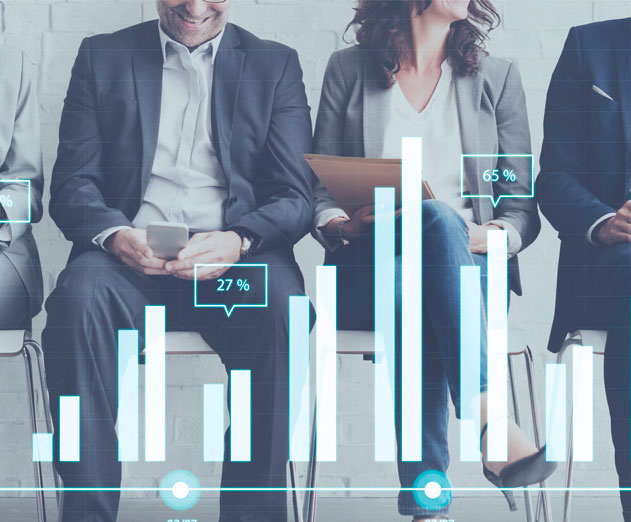 How to increase app revenue by using analytics
Wednesday, March 01, 2017 by Richard Harris

Editors note: Guest submission by Mark Rosner, CRO of AppLovinYou wouldn't create a website without at least one line of code for Google Analytics. So why would you create an app without it? Analytics might seem like an obvious element to incorporate into app development, but I'm still shocked that I regularly meet developers who don't use analytics at all, or bare...
---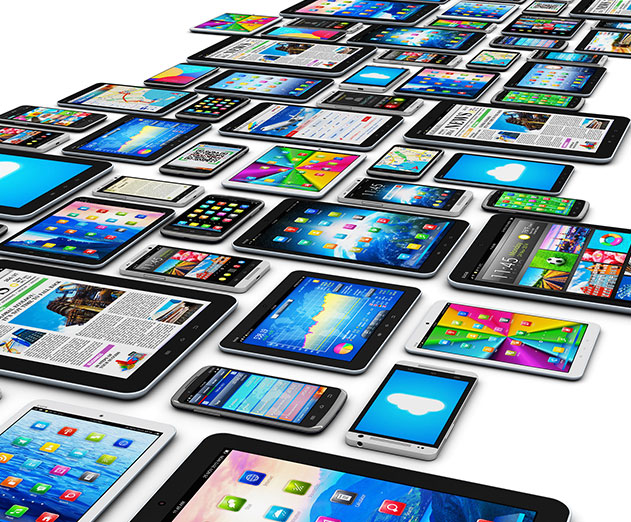 Apps will soon have to be compatible with over 100 devices
Friday, February 24, 2017 by Richard Harris

The Mobile World Congress 2017 has prompted AppFutura to release a report with keys to create a mobile app with the collaboration of development companies worldwide. Main conclusions show that apps will have to be more dynamic and adapt to the increasing number of devices and technologies available, still far from the mobile market full potential.Mobile applications hav...
---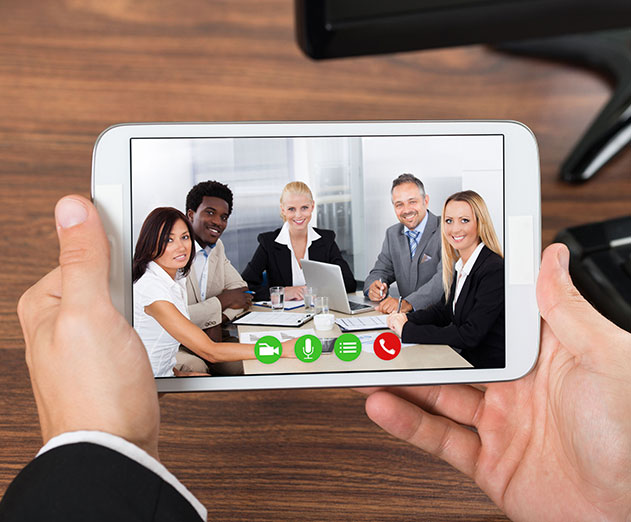 12 interesting uses for WebRTC
Friday, February 24, 2017 by Richard Harris

Editor's note: Guest submission by Sherwin Sim, CTO of Temasys CommunicationsIf you're new to Web Real Time Communication (WebRTC), you may be under the impression that this technology is similar to Microsoft Skype - a free, Web-based chat service.It's more than that. WebRTC is actually a far different animal, altogether.Unlike Skype, WebRTC is an open source proje...
---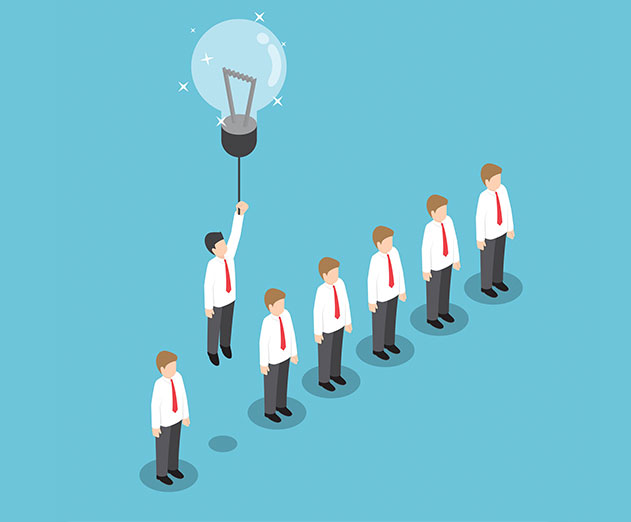 Gamifying an app can help it stand out along with these ideas
Thursday, February 23, 2017 by Richard Harris

Editors note: Guest submission by Hunter Jensen, Founder and CEO of Barefoot SolutionsWith more than 4.2 million smartphone apps in the Apple App and Google Play stores, there's a lot of software that will never pick up the steam needed to become the next Angry Birds, YouTube, or Snapchat. There is good news, though. If you're considering building an app from scratch or...
---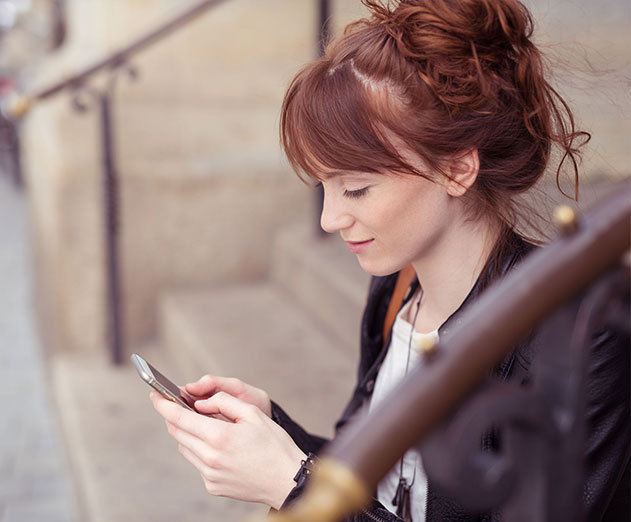 4 proven ways to reduce churn with a mobile app
Thursday, February 23, 2017 by Justin Dunham

Have you read all of the 23,000 articles out there about reducing churn?There are some really great ideas about how to improve your onboarding, how to communicate better, how to segment better. Even how to save customers right before they click the "cancel" button.The underlying problem that these tactics address is the same. Users churn because they don&rsq...
---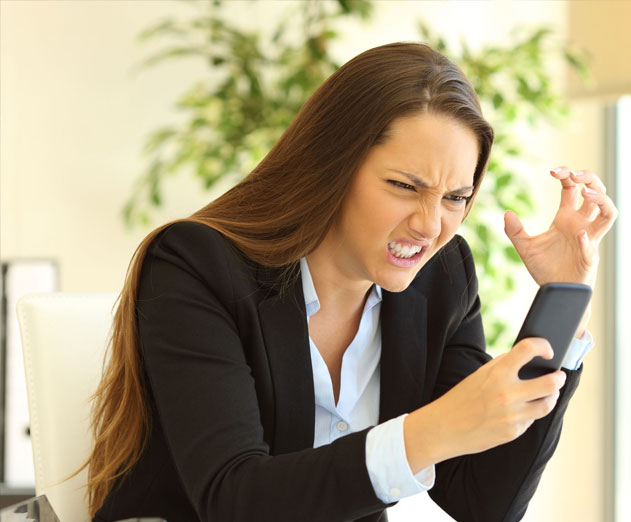 Mobile app advertising is killing adult usage
Saturday, February 18, 2017 by Richard Harris

63 percent of adults avoid mobile apps because of too many adverts, or when asked to pay for the app or extra features. This is the finding of an independent study of 600 mobile app users in the UK and US, commissioned by Tutela, the Wireless Analytics Monetisation (WAM) firm. Users are up to four times more likely to favor apps collecting mobile usage statist...
---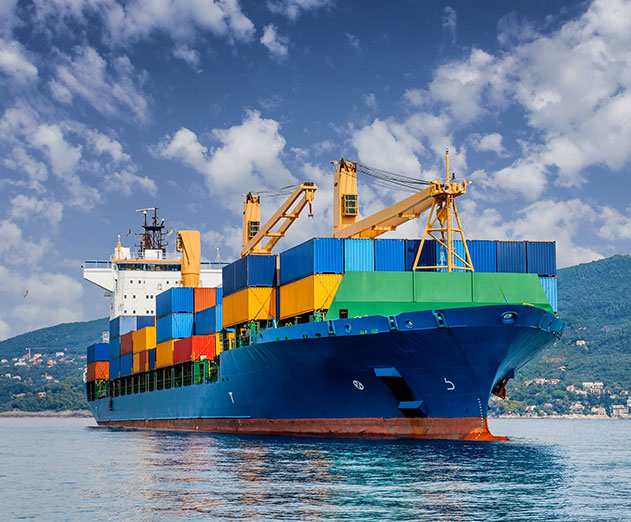 Anchore Navigator adds more registries to find containers in
Wednesday, February 15, 2017 by Michael Haynes

With nearly 500,000 images on DockerHub and thousands more hosted by cloud providers such as Amazon and Google, finding the right container image and keeping track of updates is becoming increasingly complicated. And that's not even mentioning the growing number of private registries hosted by independent software vendors.That's why Anchore, Inc. thinks that their free ...
---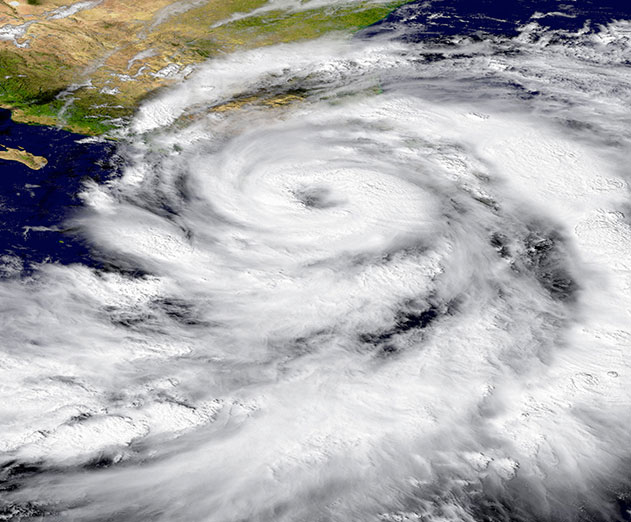 IBM and the Weather Company just introduced mesh network alerts
Wednesday, February 15, 2017 by Richard Harris

IBM and The Weather Company, an IBM Business, have introduced a new Mesh Network Alerts technology that provides a mobile method of communicating with underserved populations in developing countries to notify of potential severe weather events or disasters - even in areas with limited Internet connection, or cellular networks are disrupted due to an outage. Develop...
---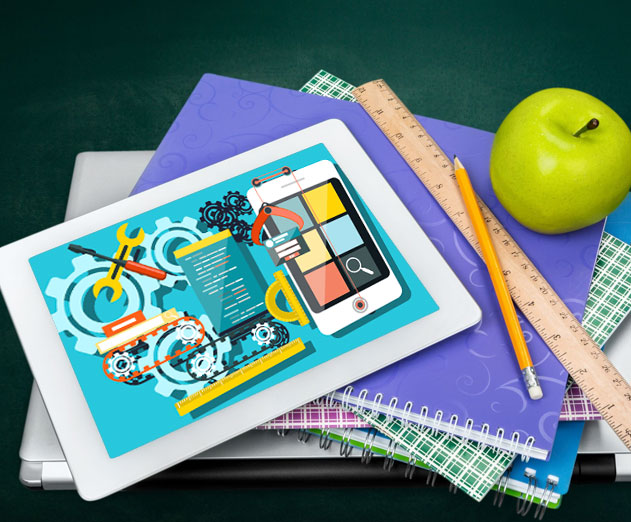 The A to Z of low-code app development
Friday, February 10, 2017 by Karthick Viswanathan

As we enter 2017, we are seeing low-code app development take root across larger enterprises and smaller businesses alike. In 2016, big players like Google, Microsoft, Oracle, and Salesforce staked their claim in this market segment. Enter 2017, and we can expect the new entrants, along with incumbents such as WaveMaker, Mendix and OutSystems, to beg...
---