google
google news search results
Developer news items we found relating to google
35 results
---
More companies want fairness to open source license enforcement

Monday, November 12, 2018 by Richard Harris



Red Hat, Inc. has announced that Adobe, Alibaba, Amadeus, Ant Financial, Atlassian, Atos, AT&T, Bandwidth, Etsy, GitHub, Hitachi, NVIDIA, Oath, Renesas, Tencent, and Twitter have joined an ongoing industry effort to combat harsh tactics in open source license enforcement by adopting the GPL Cooperation Commitment. By making this commitment, these 16 corporate leader...
---
Angular 7 highlights, improvements, and gotchas

Friday, November 9, 2018 by Richard Harris



Google recently announced its new Angular 7, which has been noted as a major release spanning the entire platform, including the core framework, Angular Material, and the CLI with synchronized major versions. These benefits along with more, such as CDK virtual scrolling capabilities and drag & drop feature, have developers excited to dive in. Carl Bergenhem, a Produ...
---
Apple Search Ads support from Appbi

Friday, November 9, 2018 by Richard Harris



Apple Search Ads is Apple's proprietary ad platform that offers iOS mobile app publishers a way to get their app found through app store specific searches. It's reported that 65 - 80 percent of all app installs happen after a search through the app store. So understanding the challenges with being discovered through searches in the app store is a big deal. ...
---
G Suite developer platform gets a new Apps Script dashboard

Tuesday, November 6, 2018 by Christian Hargrave



Google has announced the Apps Script dashboard that will aim to offer new and expanded functionality under the new name the G Suite Developer Hub to make it easier to create, track and manage developer projects within the G Suite developer platform. With the G Suite Developer Hub, customers will be able to: Get started quickly. The G Suite ...
---
DesignCon 2019 is coming

Monday, October 29, 2018 by Christian Hargrave



DesignCon announced its 2019 conference schedule, which will feature more than 100 sessions across 15 tracks covering the most important topics within the high-speed communications and semiconductor communities. DesignCon 2019 takes place January 29-31, at the Santa Clara Convention Center. DesignCon's conference content is curated by 99 seasoned engineers a...
---
IBM is buying Red Hat: What they want you to know

Monday, October 29, 2018 by Richard Harris



IBM announced plans to acquire Red Hat, the world's leading provider of open source technology for approximately $34B. According to Mergermarket data, this is the second-largest computer software deal ever recorded globally, which dates back to 1998. As IBM's most significant acquisition, and the most significant tech acquisition of 201...
---
Single Page Application security help

Tuesday, October 23, 2018 by Richard Harris



Single-page applications, or SPAs, are web apps that load a single HTML page and dynamically update that page as the user interacts with the app. Their origins are unclear but the concept was discussed as early as 2003 according to the archives on Wiki. SPAs use AJAX and HTML5 to create fluid and responsive Web apps, without constant page reloads - that literally means,...
---
DuckDuckGo vs. Google vs. Privacy

Friday, October 19, 2018 by Richard Harris



Online privacy is becoming harder to find - Facebook gathers users' data to sell to third parties, Google tracks everyone's searches, ISPs in many countries gather communication data, and governments are increasingly demanding backdoor access to encrypted devices. In the latest news, Google exposed the data of 500,000 Google+ users and didn't...
---
GitHub Actions and other announcements from GitHub Universe

Wednesday, October 17, 2018 by Richard Harris



GitHub, the soon to be acquired by Microsoft company, has always been known for its source code repository capabilities for developers. But why just store the code on a platform when you can run it too? At its annual developer conference, GitHub Universe, they announced Actions, which is essentially a way to help automate your development workflows. Actions use...
---
Areas threatened by Hurricane Michael get a free GPS tracking app

Tuesday, October 9, 2018 by Christian Hargrave



Chirp GPS, the mobile GPS tracking company has released an update to their family, friends, and fleet tracking app today to help people prepare for the imminent threat that Hurricane Michael poses to Florida and surrounding states, as the storm grows closer and strengthens into a devastating category three Hurricane. The new update allows Chirp GPS to activate the ap...
---
The iPhone XS phones and low code programming complexity

Monday, October 1, 2018 by Richard Harris



The new iPhone XS devices are the most complex and sophisticated phones Apple has ever produced. Just concerning sheer technology inside - know that the A12 Bionic processor inside is the first commercially available 7-nanometer chip for consumers, and that it contains 6.9 billion transistors. It has an eight-core CPU that's capable of crunching five tril...
---
AI digital voice assistants stops listening as much thanks to Sensory

Friday, September 28, 2018 by Richard Harris



Sensory announced that it has made significant upgrades to the embedded AI in its sixth generation of TrulyHandsfree, boosting the technology's wake word performance and accuracy by more than 65 percent. Additionally, TrulyHandsfree boasts improved deep-neural network training that allows for even better near- and far-field speech recognition performance in all ro...
---
Mobile AR prototyping just got easy

Tuesday, September 25, 2018 by Richard Harris



Torch 3D Inc. announced a new mobile AR prototyping and design app that allows anyone to design 3D apps, even if they have no prior 3D knowledge or coding experience. The app makes it easy for designers and developers to build interactive, multi-scene prototypes in seconds, and to collaborate in real time with other designers, team members, and clients. The company a...
---
30,000 blacklisted apps hosted on the Google Play Store report finds

Friday, September 21, 2018 by Richard Harris



RiskIQ has released its Mobile Threat Landscape Q2 2018 Report, which analyzed 120 mobile app stores and more than two billion daily scanned resources. The findings show a spike in blacklisted apps headlined by Trojans and Adware, as well as a fascinating shift in tactics by mobile threat actors. For the second year in a row, RiskIQ observed a sharp increase in black...
---
iOS 12 notification changes should make you rethink your messages

Friday, September 21, 2018 by Richard Harris



It feels as if our mobile screens are swimming in notification overload these days, and it's no wonder why when leading mobile marketing companies plaster billboards in Silicon Valley with promises to engage mobile users. In a hyper-connected world where consumer attention is scarce, notifications are an incredibly powerful way to reach users wherever they are....
---
Women Who Tech announces top 10 start-up finalists

Thursday, September 20, 2018 by Christian Hargrave



Women Who Tech has announced the 10 finalists for its Women Startup Challenge Europe. Hundreds of women-led startups from 35 countries competed to pitch to investors and tech leaders, including Mitchell Baker, Chairwoman and Co-Founder of Mozilla, Jean-Louis Missika, Deputy Mayor of Paris, Fatou Diagne, Partner and Cofounder at Bootstrap Europe, Julien Quintard, Managin...
---
Changes to the way notifications work in iOS 12 you need to know

Wednesday, September 19, 2018 by Mike Herrick



iOS 12's public release has brought about key changes to the way we do notifications. With these changes, Urban Airship urges app publishers to adopt customer-centric messaging best practices to accommodate new user behavior, improve notification visibility and maximize the value that their app can deliver. Granular user controls over notifications, new Grouped No...
---
Cloud Native SDK for Kubernetes has been launched by Pulumi

Tuesday, September 18, 2018 by Richard Harris



Pulumi Corporation announced the availability of its Cloud Native SDK for Kubernetes enabling a code-based approach to creating, deploying and managing applications across clouds including Microsoft AKS, Amazon EKS, and Google GKE, in addition to on-premises and hybrid environments. Pulumi also announced it has joined the Cloud Native Computing Foundation to accelerate ...
---
Pretzel Land arrives for iOS and Android

Tuesday, September 18, 2018 by Christian Hargrave



The new mobile game Pretzel Land, published by Wild River, the gaming label of Bavarian company Eurovideo Medien GmbH, has been given an official release date. From Tuesday, 18th September, the funny simulation with Bavarian atmosphere is available to download for iOS and Android. Fans of Bavarian culture can get in the mood for the Munich Oktoberfest a few days before ...
---
IT operations platform OpsRamp announces Fall 2018 release

Friday, September 14, 2018 by Christian Hargrave



OpsRamp has announced its Fall 2018 release with a new Topology Explorer, enhanced Service Maps, and comprehensive cloud database monitoring. The release expands on the use cases that modern digital operations teams use to discover, manage, and optimize their hybrid IT infrastructure. OpsRamp's latest release helps enterprise IT teams deliver IT operations-as-a...
---
Neural network predictions know when companies are being mentioned

Thursday, September 13, 2018 by Richard Harris



Accurately gauging how the public views your company can be a difficult task, at best. But Vainu's is on a mission to "build the most comprehensive database of all the companies in the world." A crucial part of this mission is having the ability to determine when companies are being mentioned in natural language. Named Entity Recognition (NER) is a subset ...
---
Game developers get new matchmaking platform called Open Match

Monday, September 10, 2018 by Richard Harris



Google Cloud and Unity are jointly announcing the availability of Open Match, an open source matchmaking solution offering game creators a common matchmaker framework. Designed to allow game creators to reuse a common matchmaker framework, Open Match includes three core components: A frontend API for game clients; A backend API for game servers; and A...
---
Free mobile maps and traffic tiles for developers from new TomTom SDK

Thursday, September 6, 2018 by Richard Harris



When Google Maps increased the prices developers have to pay for the privlage of using them, many a developer went scurrying to find alternatives because even though there is a bit of "credit" they apply to your account, charges climb very quickly. But at TechCrunch Disrupt SF, TomTom has announced that it will offer free maps and traffic tiles on its ...
---
To make a progressive web app or not

Thursday, September 6, 2018 by Richard Harris



Mobile users are spending 80 to 94 percent of their mobile use time in apps, so you'd think the mobile web would be a thing of the past right? But the average mobile user also visits 100 different websites each month, and only half of all mobile users don't download any new apps during that same period. In order to achieve the speed and ease of use p...
---
State of DevOps in 2018

Thursday, August 30, 2018 by Richard Harris



DevOps Research and Assessment announced it has launched their latest report "Accelerate: State of DevOps 2018: Strategies for a New Economy" in collaboration with Google Cloud. Nearly 1,900 technical professionals worldwide participated in this year's study, contributing to research findings that drive excellence in the industry and allow organization...
---
Five tips for taking mobile payments from inside your app

Friday, August 24, 2018 by Carol Oles



Back in 2008 when the Apple App Store began, there were a mere 800 apps available for download. Fast forward ten years and there are over two million apps on the Apple App Store and approximately 8 million in the Google Play store. Thousands of mobile apps are being published to Google Play and Apple App Store daily, but are the ones geared toward e-commerce or requirin...
---
GPS tracking app for kids going back to school

Thursday, August 23, 2018 by Richard Harris



The freedom of Summer has come to an end for millions of students starting School in 2018. While the kids fret about what a new year brings, parents rejoice, but worry at the same time because despite their best preparation to ready kids to start the year - it's just part of being a parent to be concerned about everything, especially knowing the location of their ...
---
Developer collaboration tools and tips from someone who knows

Thursday, August 23, 2018 by Richard Harris



Lots of organizations claim to prioritize transparency. And there are certainly plenty of tools out there that make it easy for coworkers to share information and communicate, but does that always equate to transparency? Why are people often dissatisfied with their companies' approach to developer collaboration and team collaboration in general? We connected...
---
Retarget mobile users by remembering the day 0 dilemma

Wednesday, August 22, 2018 by Alexei Chemenda



Imagine you owned a restaurant and hired an agency to help you increase sales. The agency tells you they can drive revenue by as much as 20 percent by changing your menu and training your waiters to upsell wine during the lunch rush. They test the strategy by splitting your tables into two groups. Group A receives the special menu and wine pitch. For Group B, it is busi...
---
Looney Tunes is back in a fun mobile format

Monday, August 20, 2018 by Richard Harris



Looney Tunes: World of Mayhem development has been announced by Scopely. The new mobile multiplayer role-playing game, with Warner Bros. Interactive Entertainment, that brings an entire world of Looney Tunes characters together to do battle on your mobile screen with anvils, boulders and other ACME devices of destruction. Packed with player vs. player insanity, the mayh...
---
A designer's guide to mobile AR and VR

Thursday, August 16, 2018 by Paul Reynolds



When most people think of 3D user experiences, their mind goes straight to headsets - Oculus Rift for VR, for example, and Hololens for AR. But for designers and developers, that mindset changed dramatically last summer when Google and Apple released their mobile AR platforms - ARCore and ARKit, respectively. Almost overnight, these platforms swung the center of gravity...
---
Smart ball game converts data from the ball into usable game events

Wednesday, August 15, 2018 by Richard Harris



WRLDS announced the release of a new augmented reality (AR) and Bluetooth-enabled smart ball and platform. The ball is made of a lightweight, bouncy material and has a built-in chip to control mobile games, giving "tween" players healthy new ways to engage in active, outdoor play by essentially turning the whole world into a game. "We wanted to brid...
---
Fortnite for Android is a trailblazing risk for mobile banking

Tuesday, August 14, 2018 by Sam Bakken



CEO Tim Sweeny of Epic Games, the publisher of the wildly popular Fortnite game, is on a mission to "advance the openness of all platforms" - not to mention side-step Google's 30% take of developer proceeds - by distributing Fortnite for the Android platform via their website rather than the Google Play store. I applaud a maverick challenging the statu...
---
Information security event Black Hat USA celebrates 21 years

Tuesday, August 14, 2018 by Christian Hargrave



Black Hat has highlighted their 2018 event programming and new initiatives that will help make Black Hat USA 2018 its most successful show to date. The event welcomed nearly 19,000 of the most security-savvy professionals across the InfoSec spectrum - spanning academia, world-class researchers, and leaders in the public and private sectors. The event's robust line...
---
A quantum blockchain can stop quantum computing from hacking it

Monday, August 13, 2018 by John Wu



We have yet to see the full promise of Blockchain play out but companies and scientists are already close to launching a technology that could theoretically break it: quantum computers. Such machines can compute data exponentially faster than traditional computers. Earlier this year, Google began testing Bristlecone, a quantum computer chip that its creators think wi...
---
Featured Stories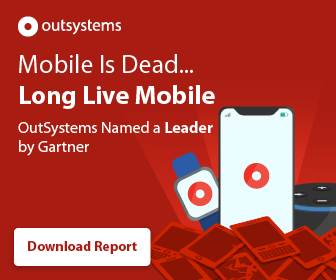 Stay Updated
Sign up for our newsletter for the headlines delivered to you
SuccessFull SignUp