cloudwatch
cloudwatch news search results
Developer news items we found relating to cloudwatch
4 results
---
Docker Creates New Partner Network for Managing Log Data

Wednesday, December 16, 2015 by Stuart Parkerson



Docker has created a new Ecosystem Technology Partner (ETP) program for in recording and managing log data for Dockerized applications. The new program provides a curated resource of companies who demonstrate viable integration with the Docker platform and provide a comprehensive view of Dockerized distributed applications. This initiative highlights specific compa...
---
Amazon's New API Gateway Offers New API implementations on AWS

Tuesday, July 14, 2015 by Richard Harris



Amazon's new API Gateway is a pay-as-you-go service which offers the opportunity to build and run application backends and connect applications to API implementations that run on AWS Lambda, Amazon Elastic Compute Cloud (EC2), or a publicly addressable service hosted outside of AWS. The platform allows companies to implement APIs that wrap around, enhance, and effe...
---
AWS Releases Updates to Lambda Platform for Scaling High Volume Production Applications

Tuesday, April 14, 2015 by Stuart Parkerson



AWS Lambda is a zero-admin compute platform that removes the need for developers to configure, launch, or monitor Amazon Elastic Compute Cloud (EC2) instances; and have to consider scale and fault tolerance. Developers can instead create a Lambda function (using JavaScript / Node.js), set the appropriate permissions, and connect the function to AWS resources.The platfor...
---
Why Just Monitoring Your Server Is Not Enough

Monday, February 16, 2015 by Trevor Parsons



Server monitoring tools have traditionally been one of the first building blocks in any IT infrastructure. Viewed as the control panel for infrastructure effectiveness, much like the speedometer and temperature gauges on your car, these tools capture resource usage information from your OS performance API or performance counters such as CPU, Disk, Memory, Network at a s...
---
Featured Stories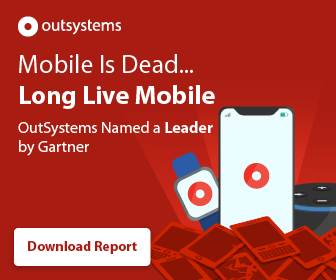 Stay Updated
Sign up for our newsletter for the headlines delivered to you
SuccessFull SignUp