app store
app store magazine search results
App Developer Magazine issues we found relating to app store
---
Inside this issue we have the Top Global Apps report from Distimo you won't want to miss! NTIA's code of conduct for app developers and how it's going to affect your app development efforts, why push notifications should be a part of most apps, what to consider with COPPA compliancy when developing apps, everything you need to know about app store optimization, and loads more!
---
Get advice on how to target your push alerts, use social media to promote your app for free, API monetization, learn about CES 2014, get the top things for entrepreneurs to know about mobile app development, where profits are hiding in the app store, and loads more!
---
app store news search results
Developer news items we found relating to app store
75 results
---
Best mobile gaming apps will share $300K in prizes from new contest

Wednesday, July 18, 2018 by Richard Harris



AppLovin announced the launch of Lion Studios, a media division of AppLovin that works with mobile developers to publish and promote their apps. To celebrate the launch, AppLovin also announced a contest in which the company will award $300K in prizes for the four best mobile gaming apps submitted. Lion Studios furthers AppLovin's mission by fueling growth of t...
---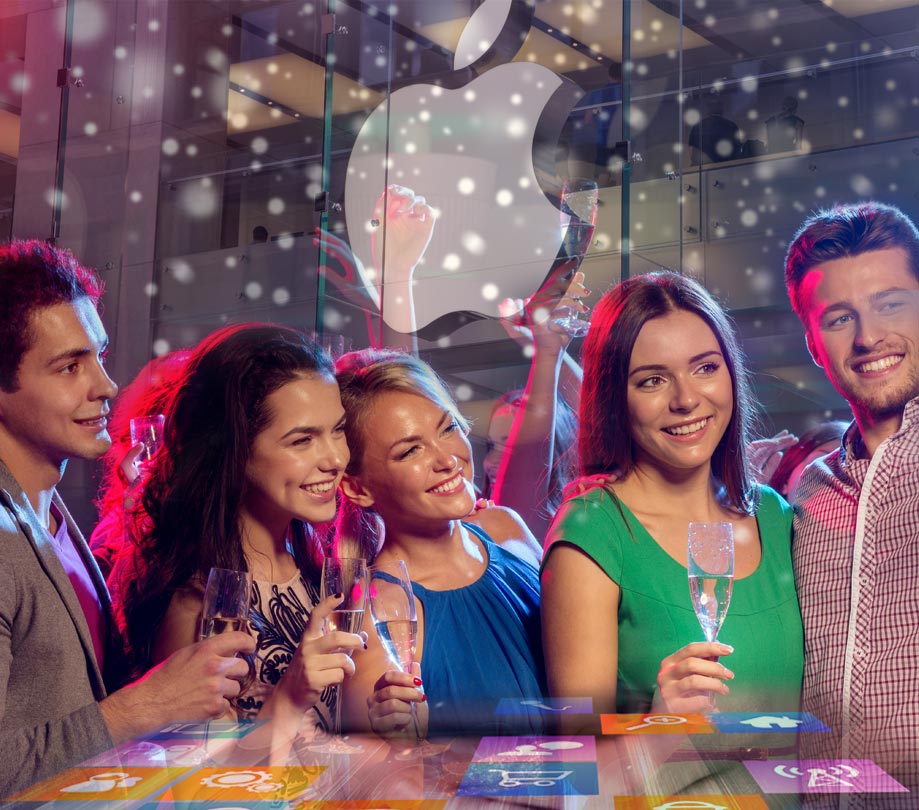 10 years of apps but over 95 percent of them are invisible to users

Wednesday, July 18, 2018 by Richard Harris



I've been developing software since before the Apple App store existed, so I have a before and after picture of what the app store has done for me in terms of being a developer, and what it's done for consumers alike. If I were to sum up the last ten years of the App store experience as a developer, put simply in a Haiku-like format - "Apps have changed ...
---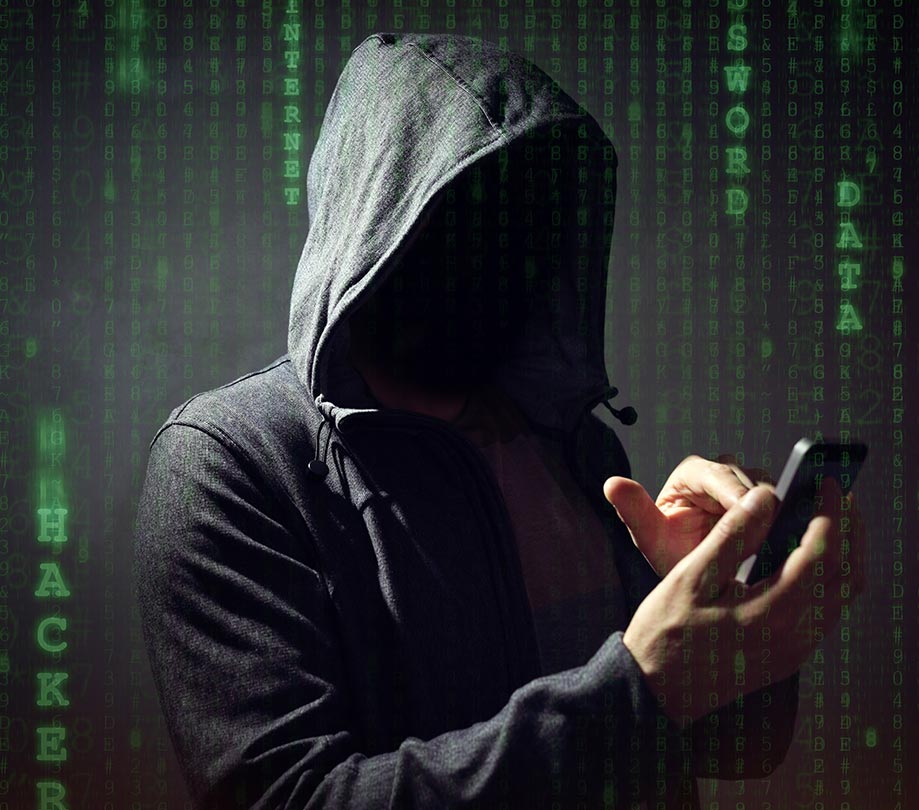 Avoid mobile cybersecurity threats by checking the source

Thursday, July 5, 2018 by Sam Bakken



Earlier this month IT news organizations around the globe reported that Epic Games' popular Fortnite game was being counterfeited and malicious actors were, in fact, lacing the imposter apps with malware. We're only human, and people unwittingly let their guard down in anticipation of something they're passionate about, or when they think they might b...
---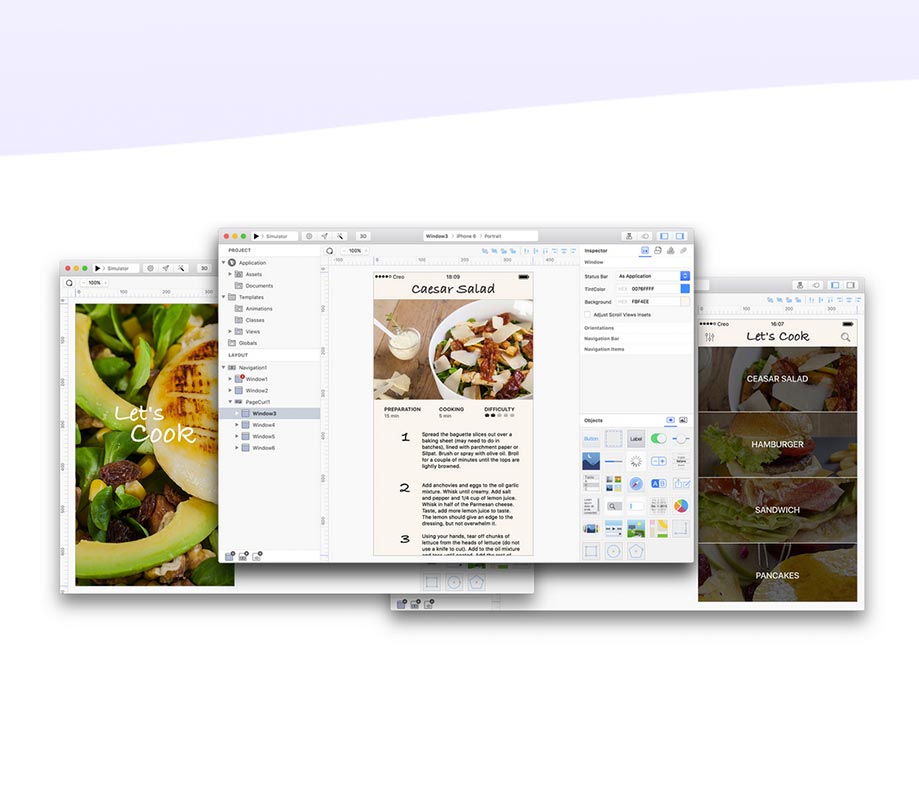 Building native mobile apps with Creo

Thursday, June 21, 2018 by Richard Harris



A new mobile app development platform for MacOS has been released by Creolabs named Creo. Creo combines the Design and Development process into a single application. Traditional mobile app creation process is split between the design process and the development process, the platform merges the two separated steps into a single tool which helps reduce development time. ...
---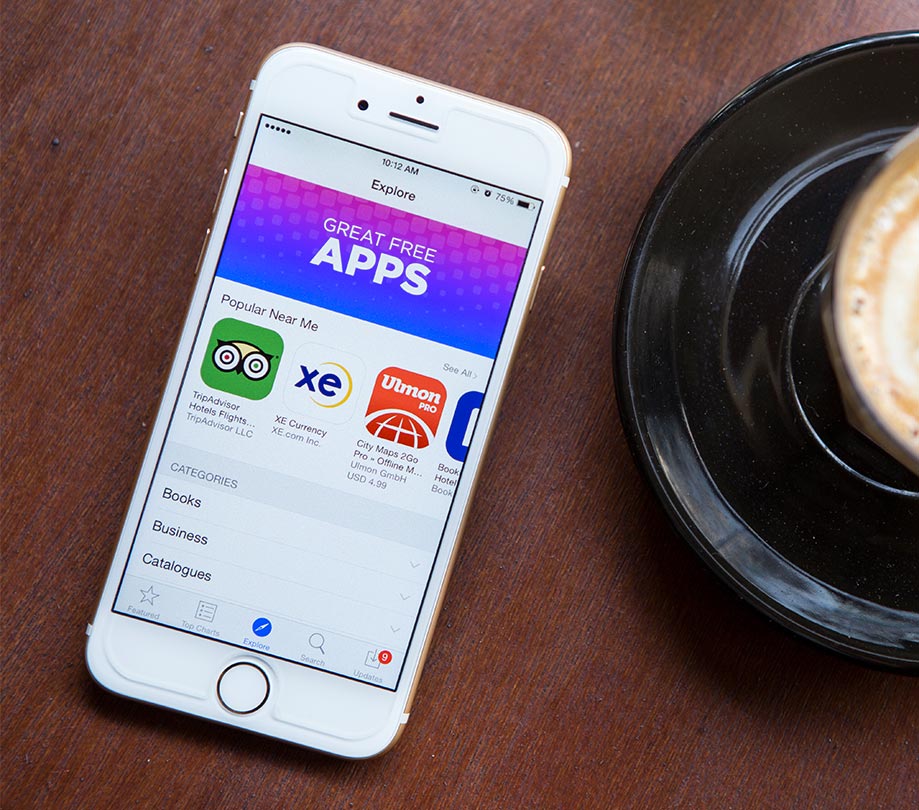 The iOS app store sales data app AppSalesTrends gets an update

Tuesday, June 5, 2018 by Christian Hargrave



Finnish indie developer, Esa Helttula announces AppSalesTrends 2.30, the update to his iOS and Mac App Store sales tracking application for macOS. The app allows iOS and macOS developers to download and analyze tracking information about their apps. Users can track an unlimited number of apps and bundles, view daily sales reports, sales graphs, and much more. Version 2....
---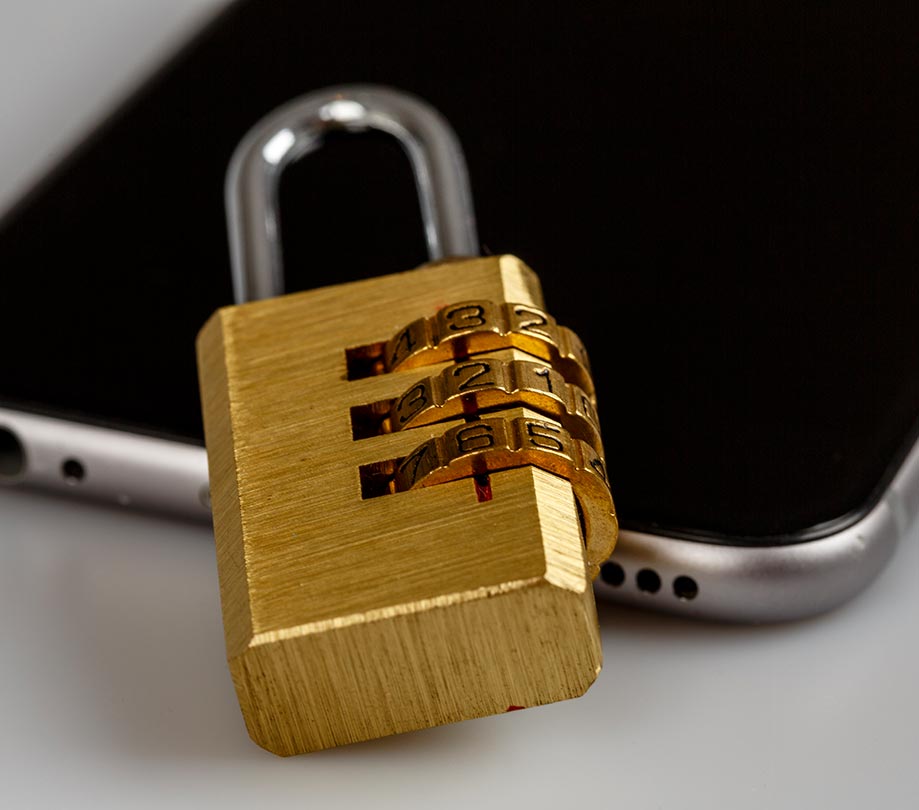 Mobile Threat Landscape reports steady decrease in blacklisted apps

Friday, June 1, 2018 by Christian Hargrave



RiskIQ has released its Mobile Threat Landscape Q1 2018 Report, which analyzed 120 mobile app stores and more than two billion daily scanned resources. The findings showed that taking advantage of the popularity and volatility of the cryptocurrency landscape is paying off for threat actors via the mobile attack vector and that malicious apps leveraged by nation-state ac...
---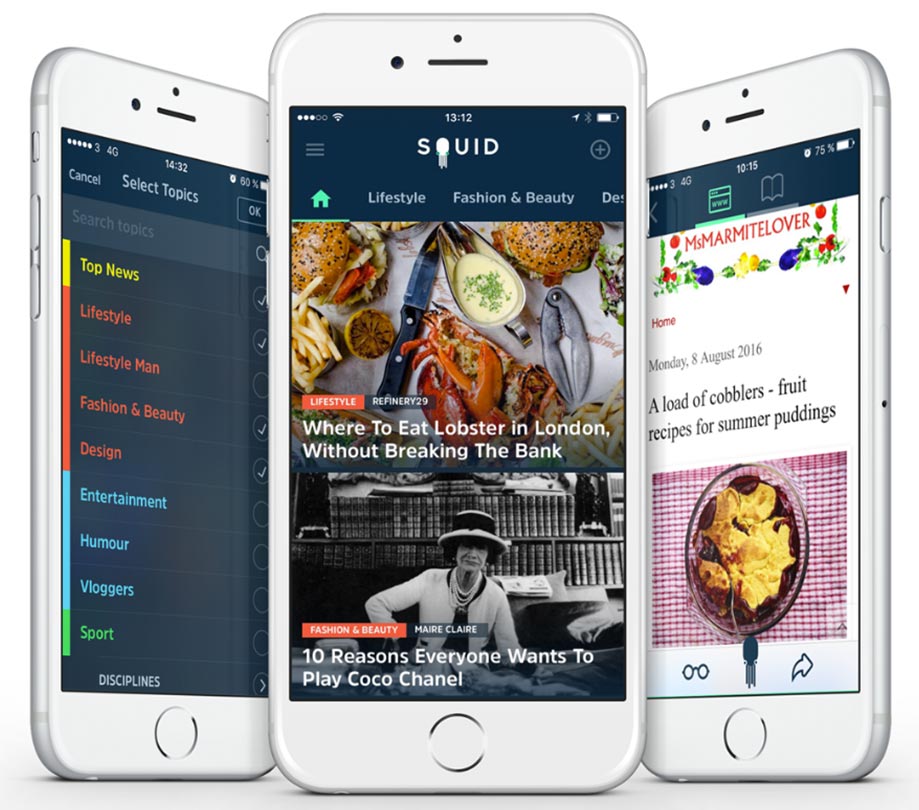 Millennial targeted news app SQUID hits 1M downloads

Thursday, May 31, 2018 by Richard Harris



SQUID App - the first news app built for millennials, was developed by Njuice AB, a media company based in Stockholm, Sweden, has just crossed 1,000,000 downloads and the company is growing its user-base by double-digit numbers every month.The goal of the app is to make relevant news readily available, offering a wide range of topics that let users select and create the...
---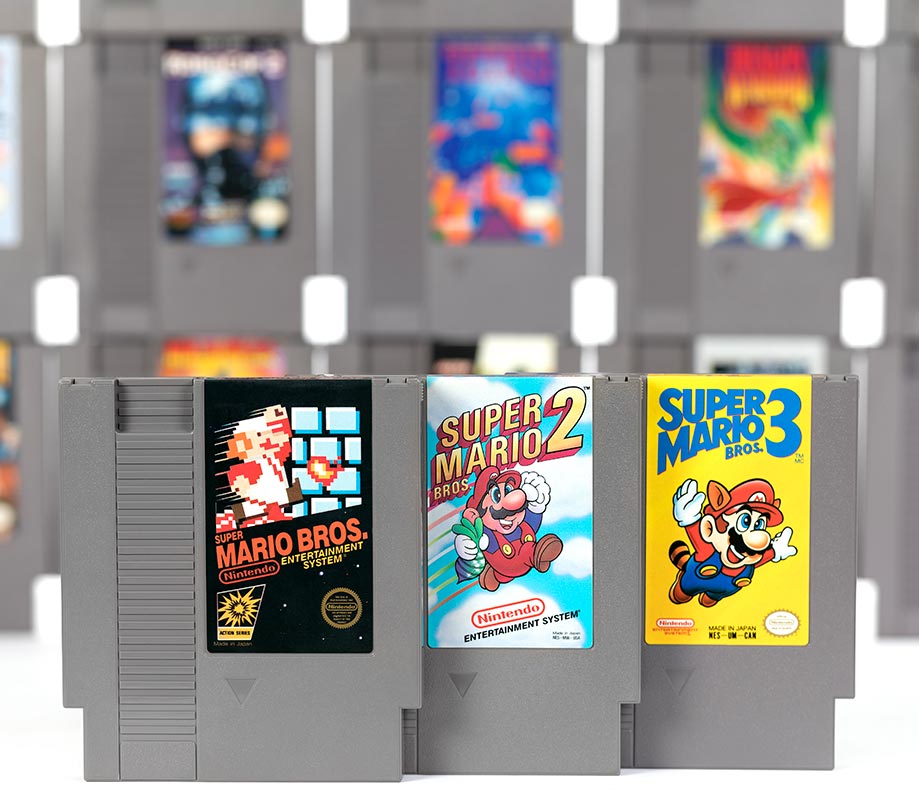 How Nintendo proves some people hate the app stores

Tuesday, May 29, 2018 by Richard Harris



When Nintendo announced that it's bringing back the NES Classic console on June 29th my first thought was...why? It's a proven platform there's no doubt, but you can walk into any used video game store across the land and pickup the actual vintage console for around $100 bucks. Or just cruise Ebay and you'll find the console, controllers, 25 cartridge games, the zapper ...
---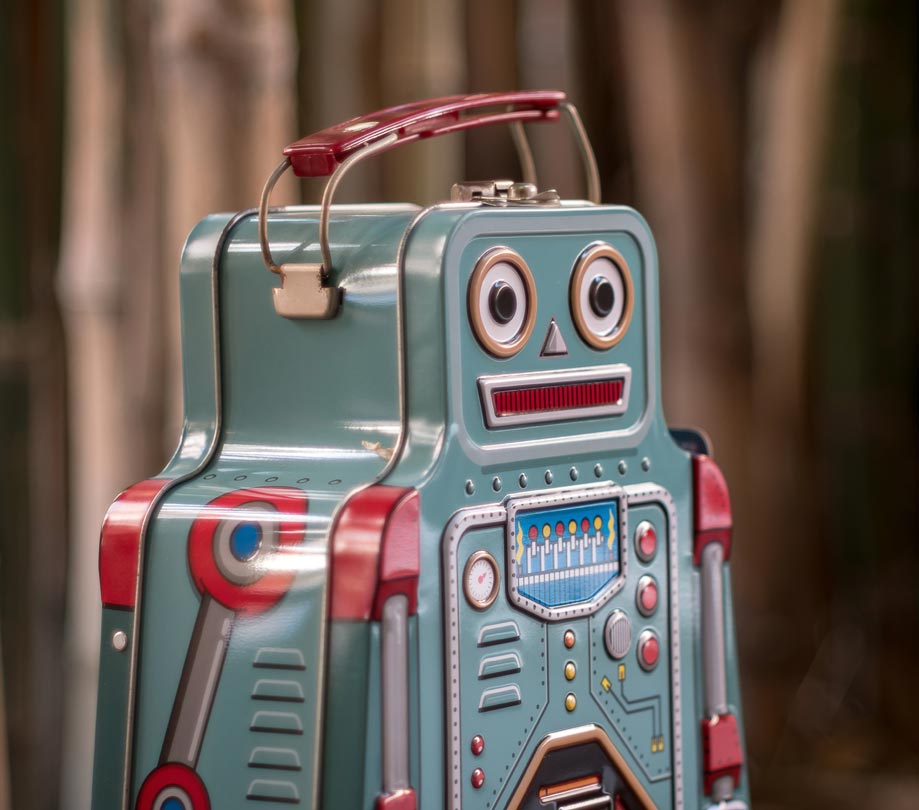 Alternative Google Play app stores to consider

Tuesday, May 15, 2018 by Alex Makarevich



Android is open source, and because of that -app developers can build and deploy an APK file anywhere! There are obvious advantages to deploying into the known Android app stores such as Google Play, and Amazon - mostly in the potential number of impressions and installs your app can receive, because Google play comes as the default app store on most Android devices. Pl...
---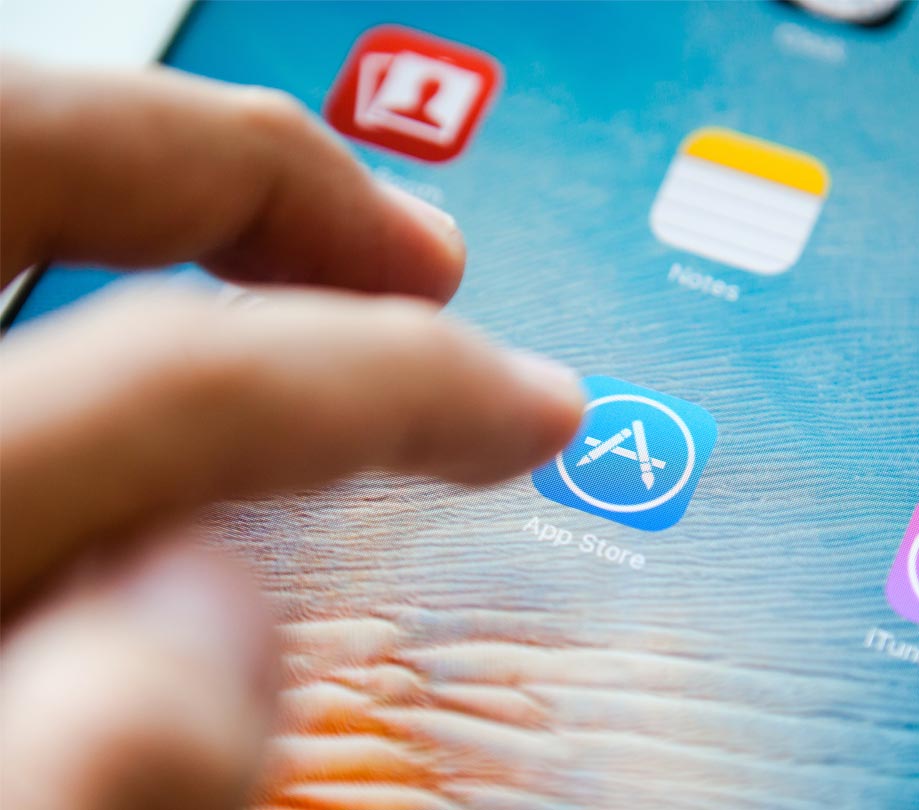 July is the deadline for all iOS apps that don't support iOS 11

Monday, May 7, 2018 by Richard Harris



Apple reminds us that iOS 11 is now in the hands of hundreds of millions of people around the world, and starting July 2018, all new iOS apps and updates submitted to the App Store must be built with the iOS 11 SDK, plus support iPhone X. Also, all new iOS apps and updates for iPhone, including universal apps, must support the Super Retina display of iPhone X.iOS 11 SDK...
---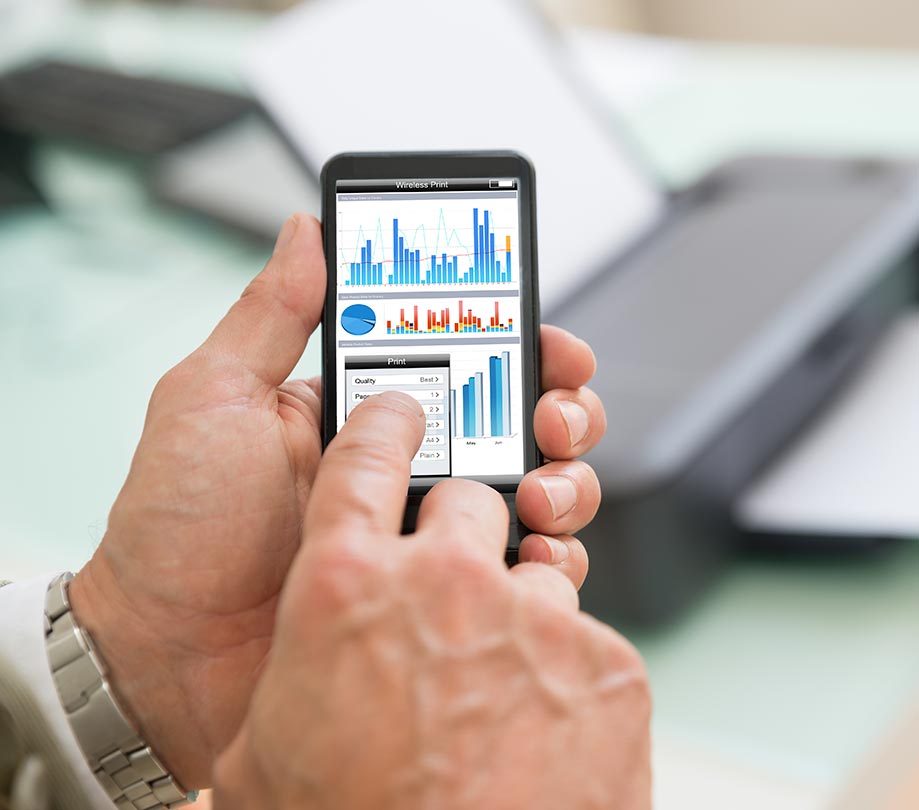 Why developers should add mobile print to apps

Friday, May 4, 2018 by Patrick Chen



Printing has been a major part of history for thousands of years, dating back to ancient Mesopotamia, and despite the rise of digital technologies, it's not going anywhere - in fact, the demand for printing continues to grow, for four major reasons:Despite digital advancements, printing is still the standard. Printed materials such as contracts, government forms and har...
---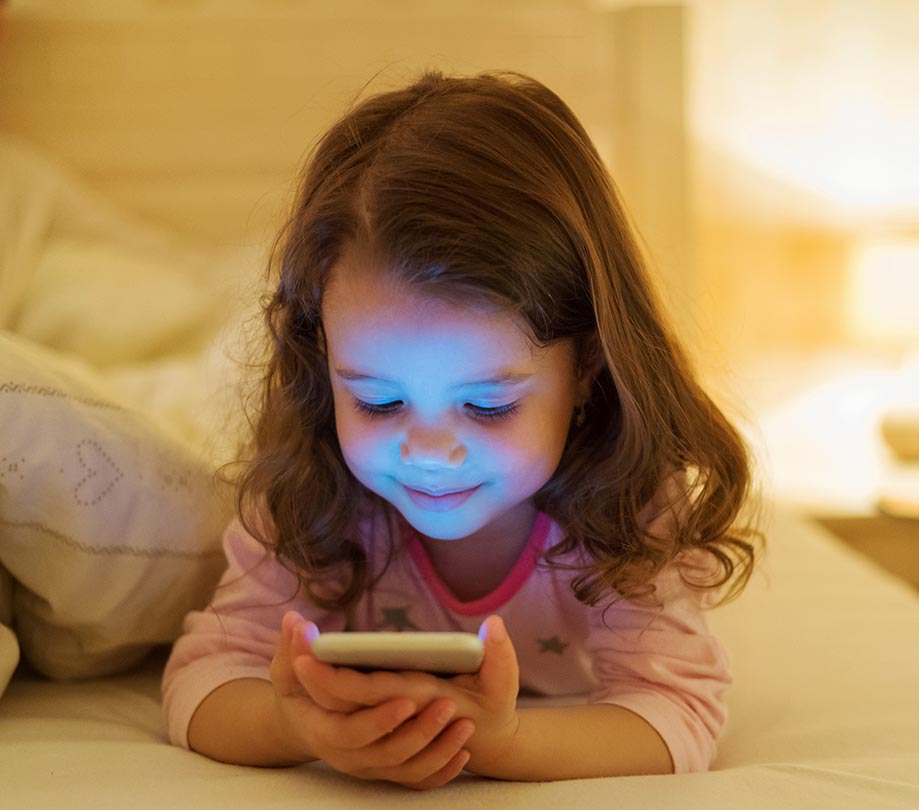 CARU refers Musical.ly to FTC

Monday, April 30, 2018 by Christian Hargrave



The Children's Advertising Review Unit has referred The Musical.ly Inc., operator of the Musical.ly mobile application, to the Federal Trade Commission (FTC), after the company said it would not comply with CARU's recommendations regarding children's privacy.CARU is an investigative unit of the advertising industry's system of self-regulation. CARU monitors websites and...
---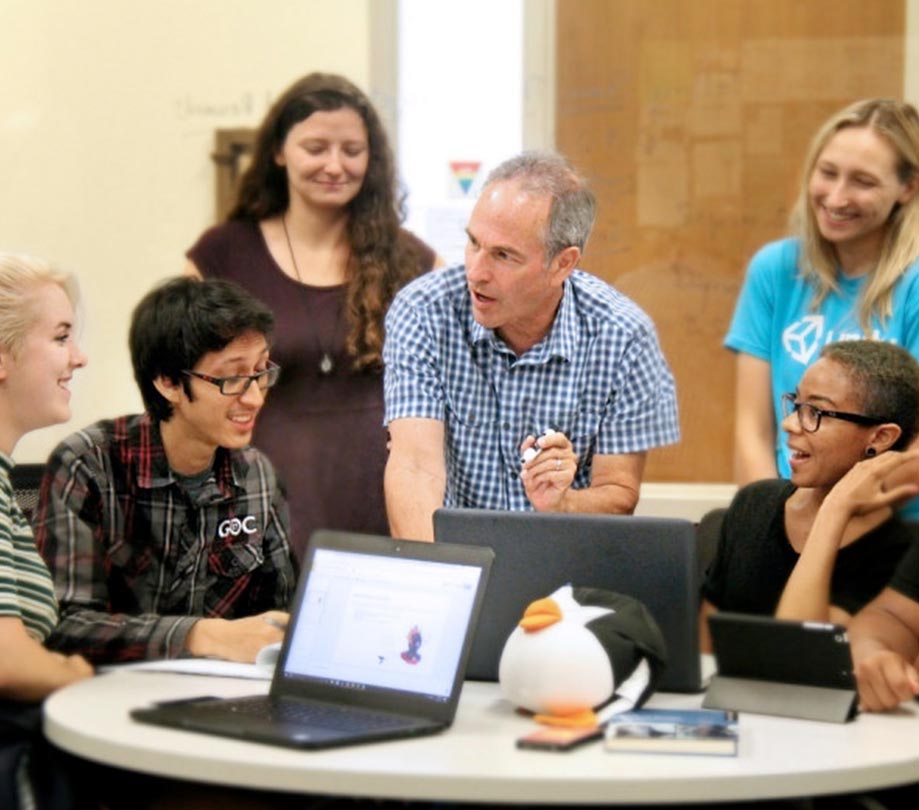 USC Games announces first student games expo

Wednesday, April 18, 2018 by Richard Harris



USC Games announced that its inaugural USC Games Expo will take place on May 9th, presented by Los Angeles-based mobile games company Jam City, a developer of mobile games like Cookie Jam, Panda Pop and Harry Potter: Hogwarts Mystery. The event will provide a hands-on look at the future of interactive entertainment, showcasing games and innovations created by the next g...
---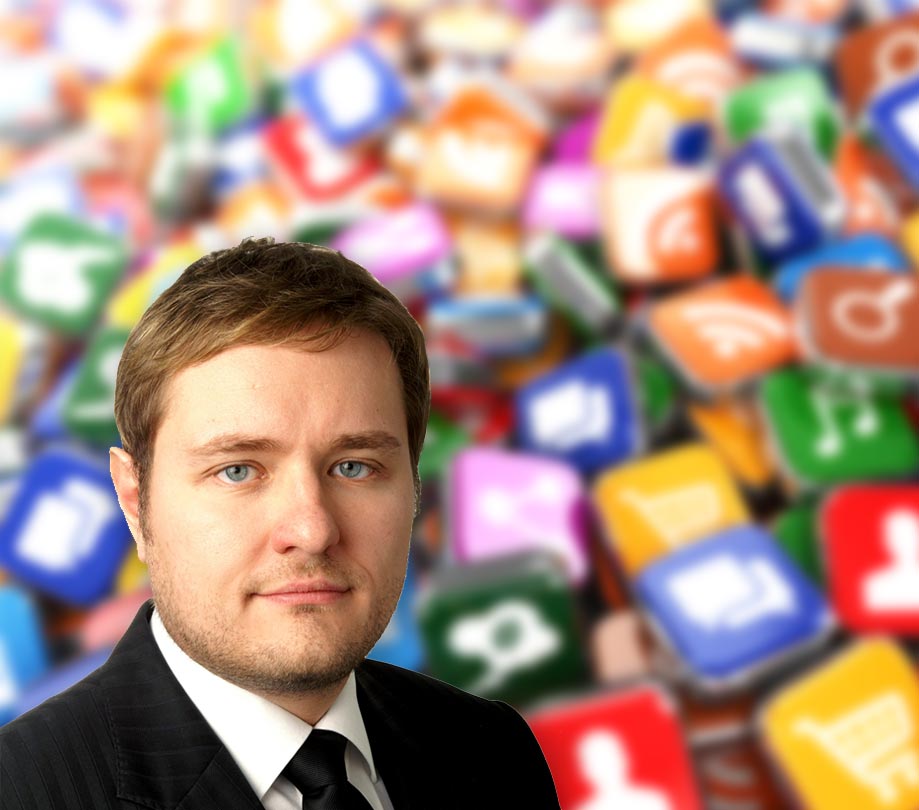 Mobile website or mobile app, the changing tides

Tuesday, April 17, 2018 by Richard Harris



Programming with native mobile languages has been the keystone way of producing a rock-solid mobile app since the beginning of the mobile app stores, and there's good reason. After-all, programming as close to the hardware layer as possible is usually your safest bet, and using the language the manufacture fully supports will get that job done with less headaches.But in...
---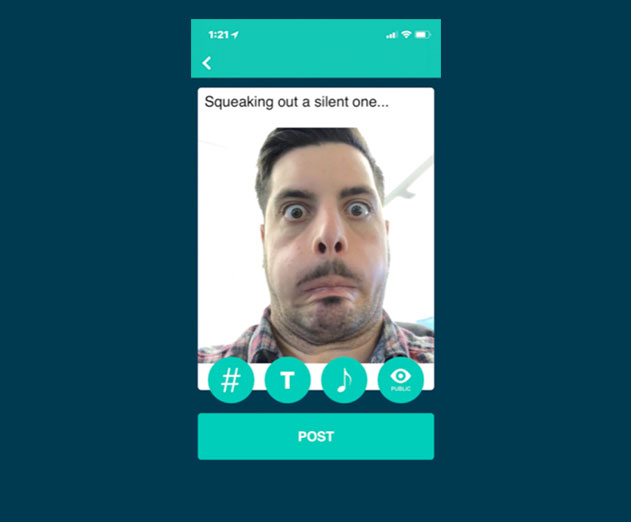 Mim hits 1M downloads in 24 hours

Wednesday, April 11, 2018 by Richard Harris



Mīm (pronounced "Mime") has announced a record-breaking achievement just 24 hours after releasing in the App Store. Mīm, which hosts contests for user-submitted funny videos, launched their first challenge yesterday, gaining over one million users. In fact, the app received so much traction that it caused complications on their servers. Mīm gives users the ability to sh...
---
A Blockchain messaging platform that's unstoppable

Tuesday, April 3, 2018 by Richard Harris



Today's instant messaging is about to get a violent shove forward by way of encryption, and Blockchain. Almost all messaging platforms rely on client to server communication, where a unique ID is given to a thread, and stored in a centralized database somewhere. But it's always been volatile to censorship, network blocking, or any other form of controlled policing....
---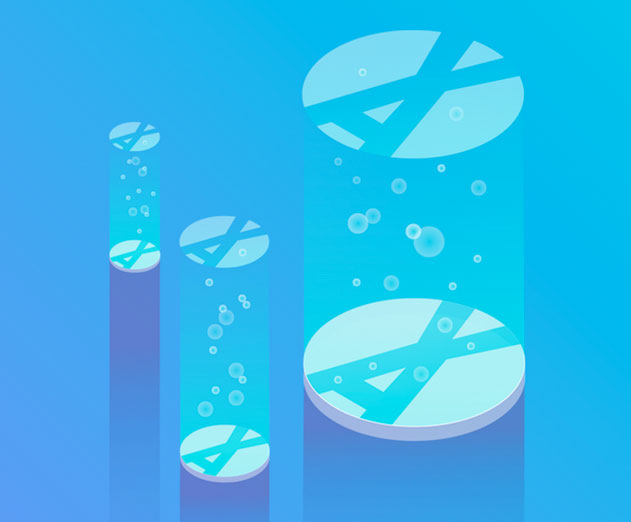 ALAX blockchain technology coming to over 40M users

Tuesday, March 27, 2018 by Christian Hargrave



ALAX, the blockchain-based app and games distribution platform set to hold its TGE on April 17th 2018, has today announced the signing of a Letter of Intent (LOI) with Gionee, one of China's largest mobile phone manufacturers.The intended partnership will see the ALAX platform preinstalled on Gionee's new smartphones, with older models moving to the ALAX platform in lin...
---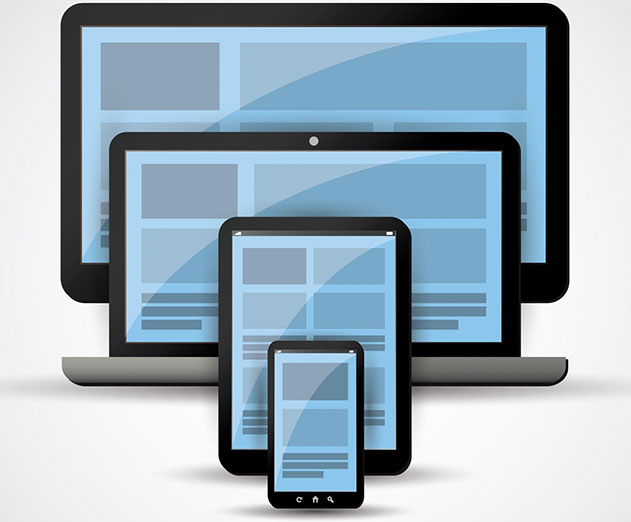 The future of Progressive Web Apps

Wednesday, March 21, 2018 by Richard Harris



Back in 2012, Max Lynch, CEO and co-founder of Ionic, developed his company's open source framework for cross-platform apps with the foresight that the web would be the future of how apps were built. Six years later, Progressive Web Apps (PWAs) are gaining traction as brands like Starbucks, Twitter and Pinterest have reported significant uptick in engagement upon replac...
---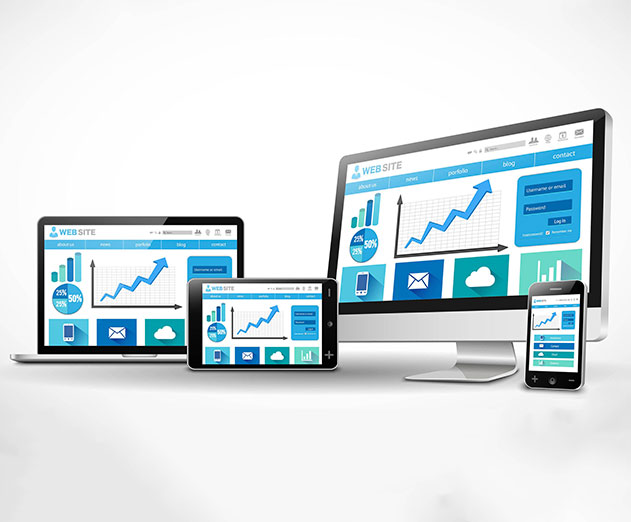 Progressive web apps vs native apps: Showdown in 2018

Thursday, March 1, 2018 by Andrew Gazdecki



Apps have become an integral part of any brand's digital marketing efforts. You'd be hard-pressed to find a company that hasn't, at the very least, thought about developing an app. It would be even more difficult to find a company willing to deny the tremendous impact that an app can have on a brand's engagement and customer experience. Given the tremendous impact ...
---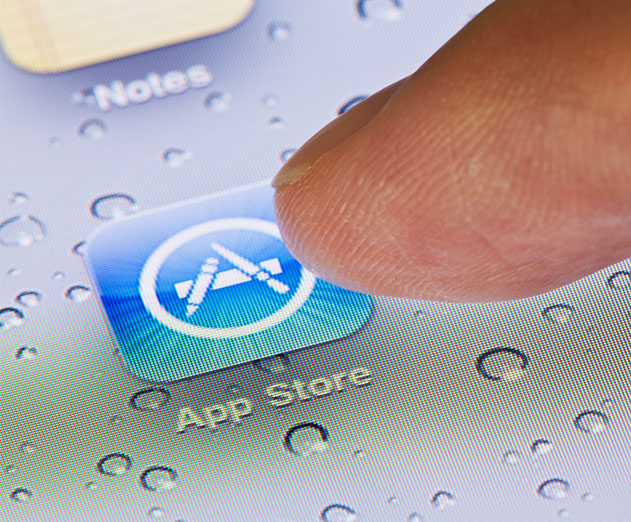 Apple Search Ads support from Appbi

Monday, February 26, 2018 by Richard Harris



Apple Search Ads is Apple's proprietary ad platform that offers iOS mobile app publishers a way to get their app found through app store specific searches. It's reported that 65 - 80 percent of all app installs happen after a search through the app store. So understanding the challenges with being discovered through searches in the app store is a big deal.It's not enti...
---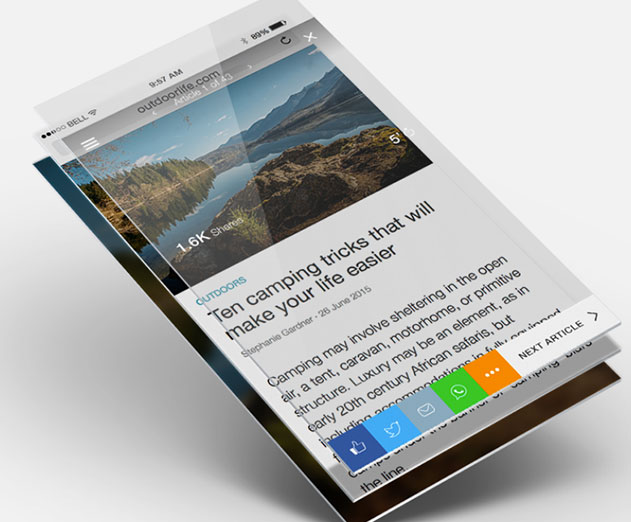 New progressive web app framework introduced by Marfeel

Thursday, January 18, 2018 by Christian Hargrave



Marfeel has announced the launch of its Marfeel PWA technology, which enables publishers to benefit fully from the next big thing in the mobile ecosystem. As an early adopter of progressive web app technology, Marfeel offers such forward-looking capabilities as 0.7-second page loads for first meaningful paint, push notifications, offline access to content, and striking ...
---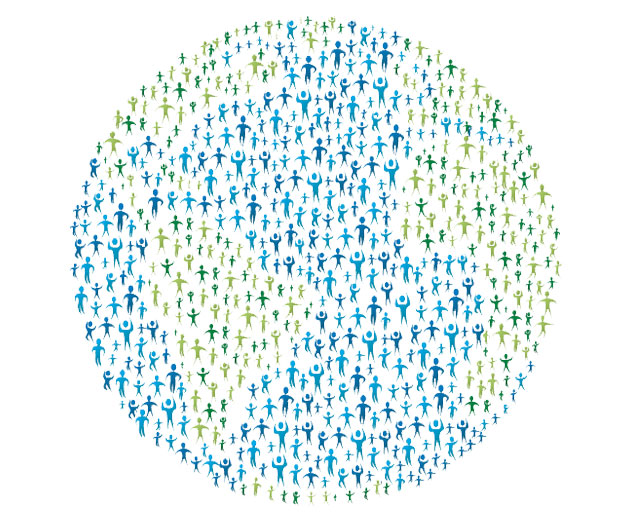 Bango launches Mobile Money wallet in Google Play with MTN Ghana

Wednesday, January 17, 2018 by Christian Hargrave



Bango just partnered with MTN Ghana to launch operator payments in Google Play. What this means is MTN Ghana subscribers can now pay for the wealth of content and services from Google Play with one-click, charging their MTN Mobile Money account.MTN Ghana is part of the MTN Group, which has over 200 million subscribers across 22 countries in Africa. From today on, s...
---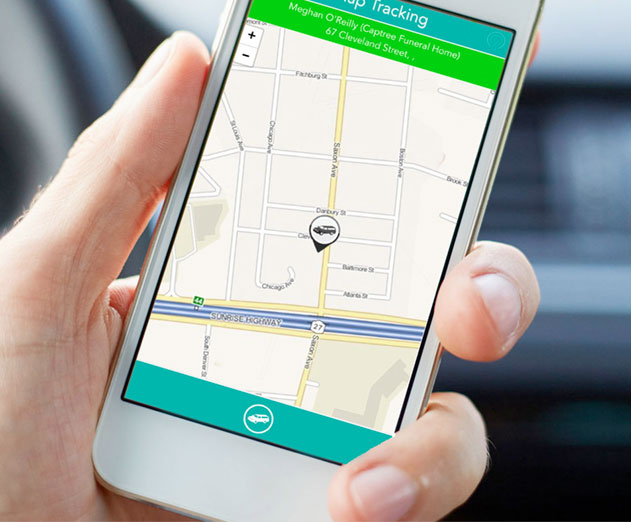 Navigating funerals with the FuneralNav app

Friday, January 5, 2018 by Richard Harris



Funerals are emotional roller coasters of grieving and planning, and the last thing you want to worry about is how to get to the final resting place of a loved one. That's where a passionate founder named Joseph M. Bernaudo comes in. He has been in the funeral business for a long time, and knows how difficult it can all be. So to help make things a little easier, he cre...
---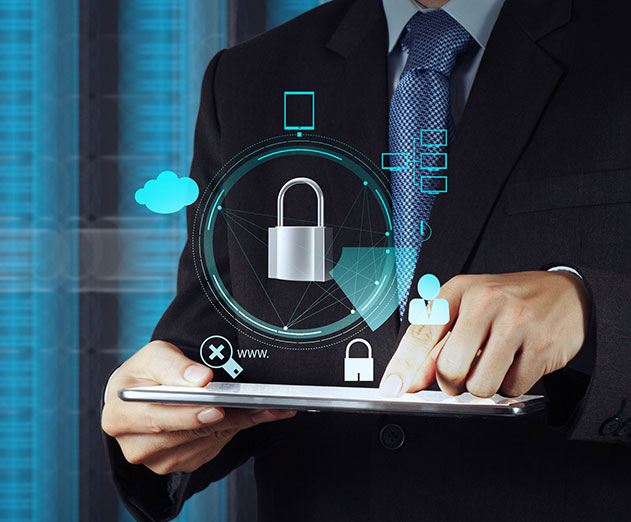 Cisco releases security connector app for iOS devices

Tuesday, January 2, 2018 by Christian Hargrave



Cisco announced the availability of Cisco Security Connector, a security app designed to give enterprises the deepest visibility and control over network activity on iOS devices, now in the App Store.Apple has designed iOS to be secure from the ground up and to be simple, intuitive, and powerful for users. By using iPhones and iPads with iOS 11 and Cisco Security Connec...
---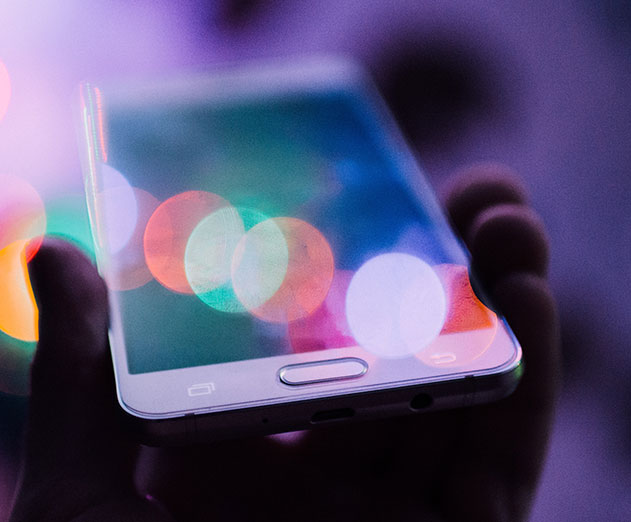 AI and machine learning make app development and marketing smarter

Wednesday, December 13, 2017 by Brian Solis



Build it and they will come. Those were the good ole days. It used to be good enough to design a great app. Add to that an engaging user experience (UX), positive feedback, a high ranking and word of mouth, and your app was ensured continued success. Nowadays however, mobile consumers are simply overwhelmed by choice. Did you know that if you add up all the apps in the ...
---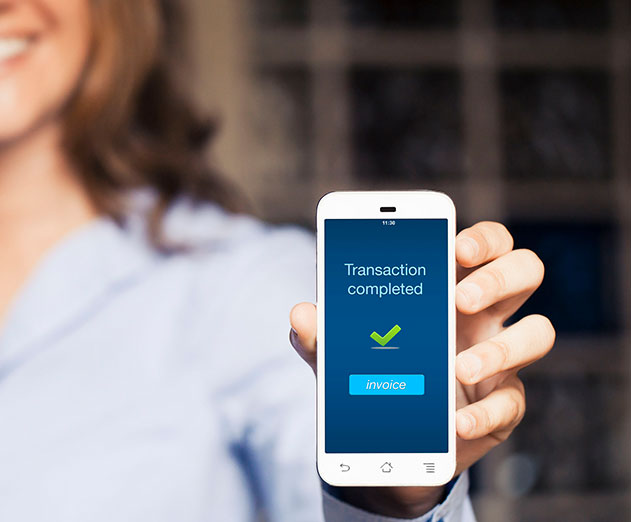 The best and worst of banking apps in 2017

Tuesday, December 12, 2017 by Christian Hargrave



It's difficult to remember how frustrating mobile banking was for users just five years ago. Some mobile banking apps would struggle to find the nearest ATM. Depositing checks by capturing an image was considered cutting edge. It was even quite possible your bank didn't have a smartphone app.Fast forward to today. Now, alerts from banking apps is a feature that we take ...
---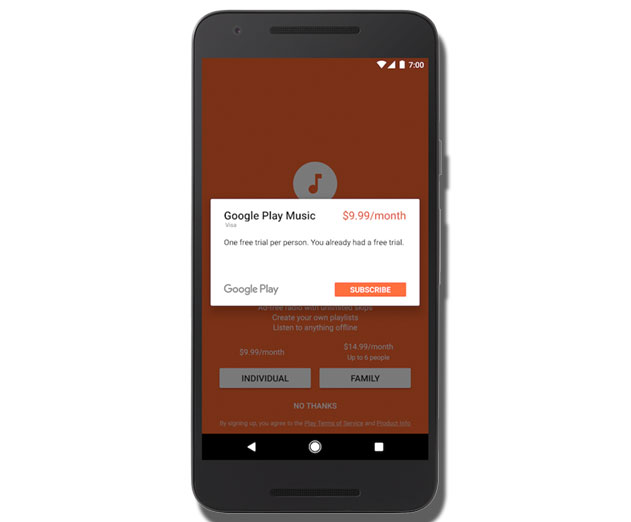 How Google is sharing a bigger piece of the subscription pie

Tuesday, November 28, 2017 by Alexian Chiavegato



In the past, some publishers expressed unease around the dynamics of their relationship with Google. Those publishers were concerned that in their partnership, Google's dominant position meant that publishers were unfairly losing out on valuable ad revenue. But those attitudes might change soon: Google has announced new plans to launch a subscription partnership with pu...
---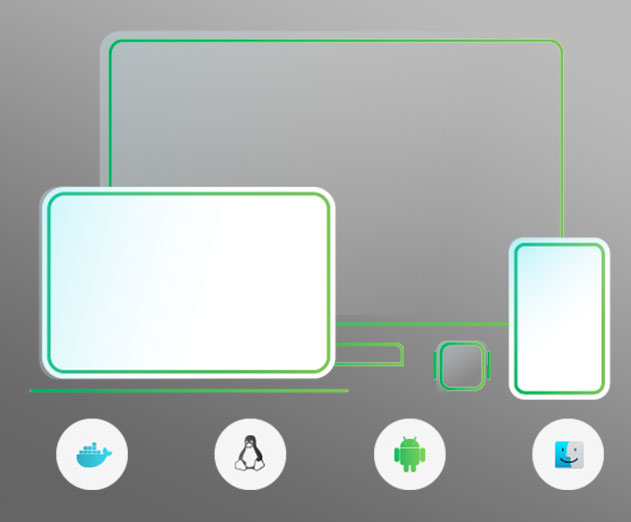 CircleCI 2.0 now available for Apple cross-platform apps

Monday, November 27, 2017 by Christian Hargrave



Apple developers using CircleCI can now access all the benefits of CircleCI 2.0 when building for iPhone, iPad, Apple TV, Mac, and Apple Watch. Rolled out to cloud customers in July, CircleCI 2.0 is the company's most significant redesign since inception and marks a major advancement for the platform.Apple developers can build faster thanks to advanced caching strategie...
---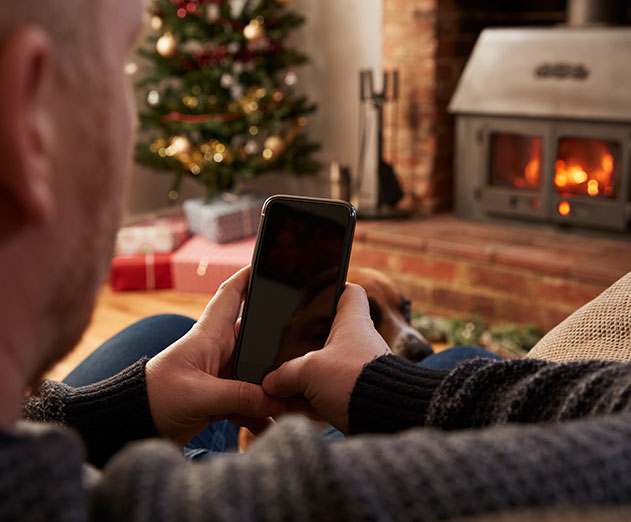 Smart mobile marketing during the holidays

Tuesday, November 21, 2017 by Itamar Benedy



The holiday season is often glorified as the "App Developers' days", with dream conditions to send people to the app store and download new apps. The numbers don't lie. 2016 was the best year yet for apps, with over half a million dollars being spend on mobile apps over the holiday - a 52% increase from the year prior (Sensor Tower). This holiday bump can be attributed ...
---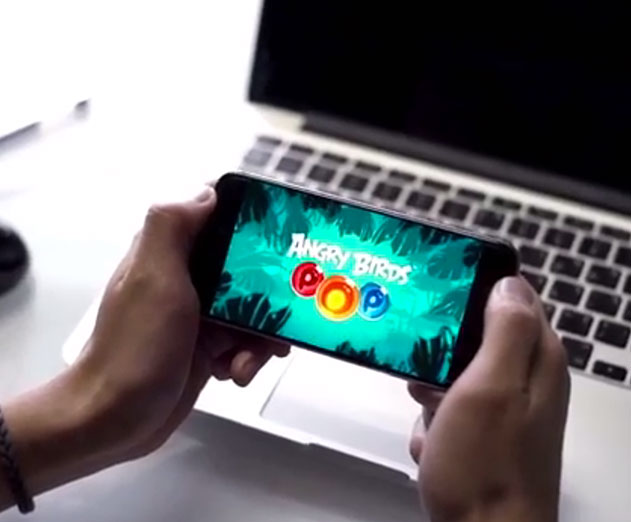 AR mobile ads for games launched by ironSource

Monday, November 20, 2017 by Richard Harris



ironSource has recently launched AR ads for their advertising network. As the first network offering AR ads, ironSource is developing a format that showcases the same experience of the game in an ad environment. The AR ads use 3D assets from the original game, and can run on both iOS and Android in-app traffic, within rewarded, video, and display placements. The ads are...
---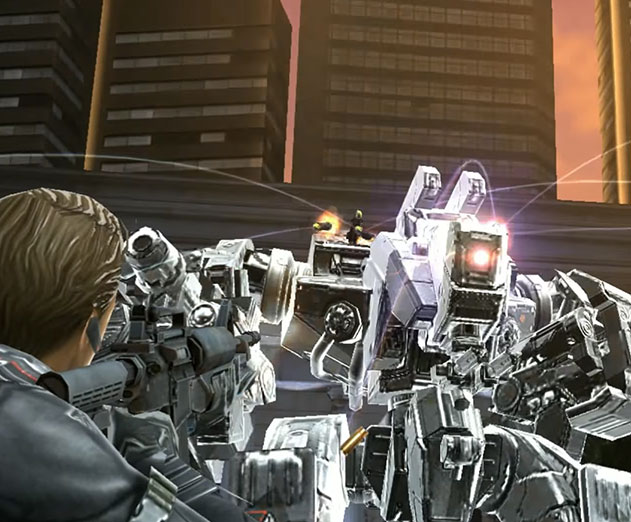 The mobile gaming industry meets blockchain

Friday, November 17, 2017 by Richard Harris



Dragonfly and DECENT have come together to bring blockchain to the gaming industry. Together, they are set to tackle some common challenges by creating an innovative digital marketplace solution. The mobile gaming industry is evolving rapidly Dragonfly has called on DECENT to help develop a new and fully integrated blockchain-based marketplace.Like the sound of a block...
---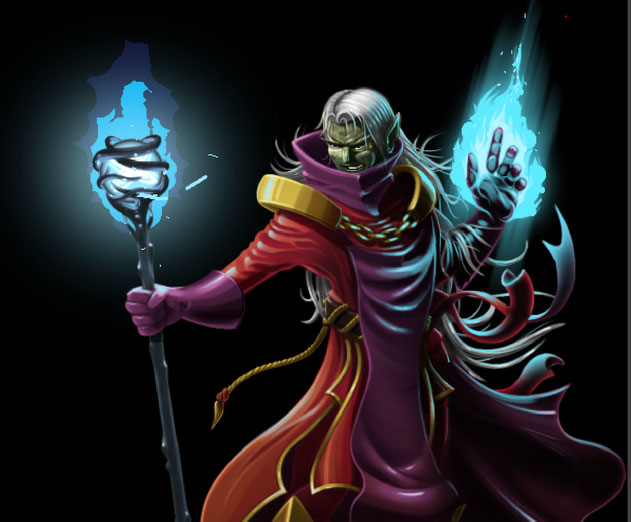 Gamemaker 2 Studio now with Amazon app store support

Wednesday, November 8, 2017 by Richard Harris



GameMaker Studio 2 from YoYo Games has signed an agreement with Amazon to enable full support of the development and publishing of games on Amazon's Appstore. GameMaker Studio 2 allows both experienced and novice videogame developers to create the games they imagine. Pushing the engine to support Amazon's Appstore continues to open the toolset to anyone interested in ga...
---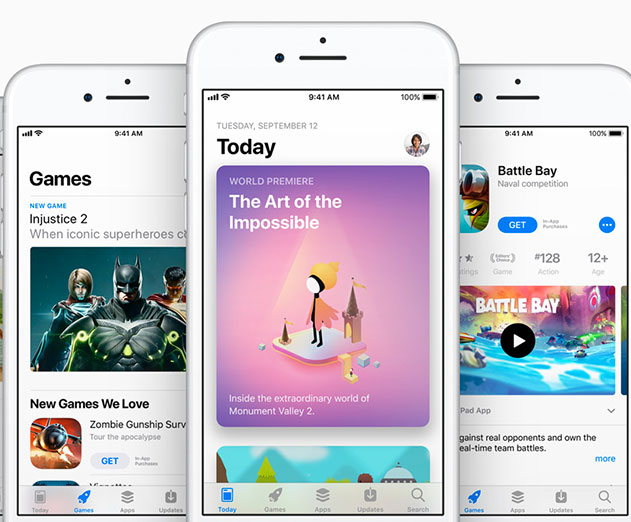 Learning ARKit for the average iOS developer

Monday, November 6, 2017 by Angela Yu



Augmented Reality is not new and developers already have tools to create augmented reality (AR) apps. But with Apple's brand-new ARKit, we're going to see a massive shift in the landscape as this new framework simplifies the process of building AR experiences for iPhone and iPad. With ARKit in their arsenal, developers are presented with a golden opportunity a...
---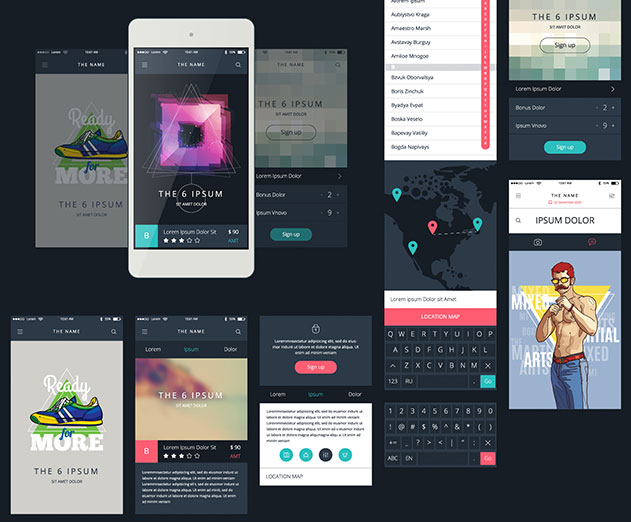 Investing in websites instead of apps

Thursday, October 26, 2017 by Shioupyn Shen



Since the dawn of the first iPhone, Apple has been shaping the mobile narrative to suit its interests. Apple is able to maintain its dominance over the mobile market by brainwashing much of the technology industry into thinking that businesses need to spend hundreds of thousands of dollars creating and maintaining mobile apps to reach their target audiences. In fact, up...
---
Atari games brings Lunar Battle mobile app

Wednesday, October 25, 2017 by Richard Harris



Atari has announced that the new hybrid city-builder and space shooter game Lunar Battle is now available on the App Store and Google Play. Lunar Battle is a new, original Atari title where players crash land into an epic deep space adventure to explore uncharted terrain and conquer the galaxy. This captivating free-to-play city-builder incorporates arcade-style combat ...
---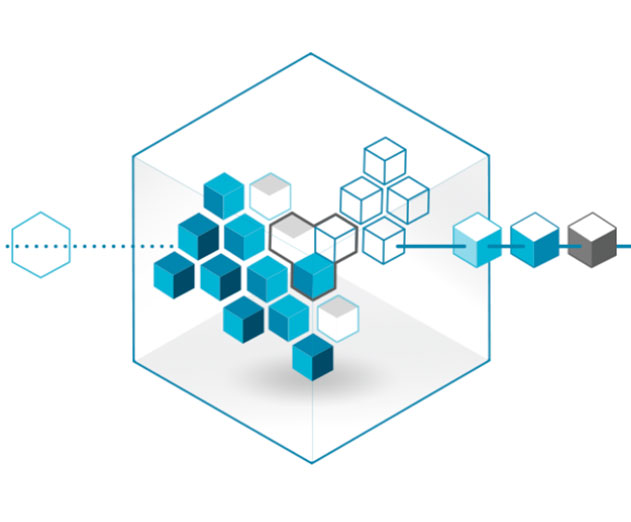 GE and Apple partner to change the industrial world with apps

Monday, October 23, 2017 by Richard Harris



Apple and GE has announced a partnership to deliver powerful industrial apps designed to bring predictive data and analytics from Predix, GE's industrial Internet of Things (IoT) platform, to iPhone and iPad. The two companies unveiled a new Predix software development kit (SDK) for iOS, which gives developers the tools to make their own powerful industrial IoT apps."GE...
---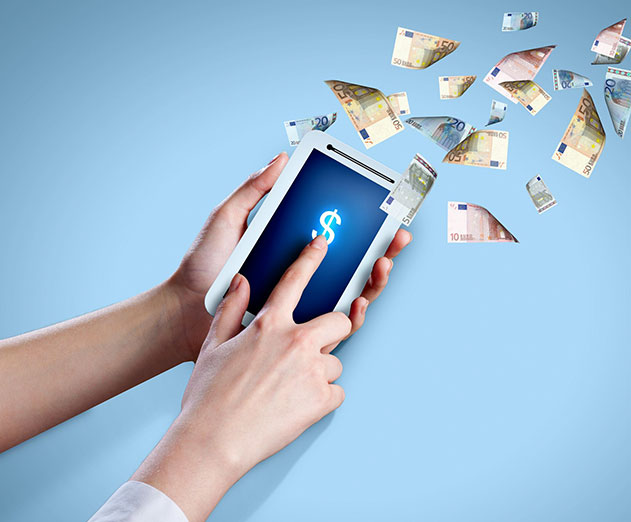 Freemium app model remains best option for developers

Thursday, October 19, 2017 by Christian Hargrave



More than 60% of app developers recommend a "freemium" model for monetizing a mobile app, according to a new survey. With the "freemium" model, an app is downloaded for free with the option of in-app purchases and upgrades, appealing to users' desire to test an app before buying it. The new survey findings come from Clutch, a research and reviews platform for business s...
---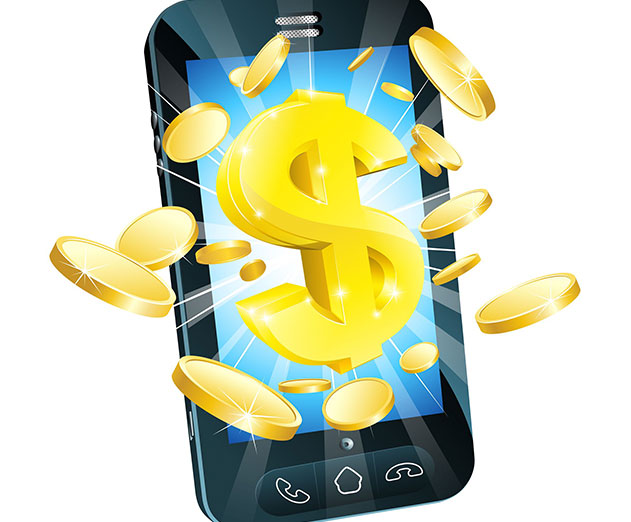 Are app store subscription models right for your app

Friday, October 6, 2017 by Mark Rosner



While advertising and in-app purchases are the methods of monetization app marketers are probably most familiar with, subscription-based models may be the most overlooked. But subscriptions offer publishers benefits like a predictable, long-term revenue stream, and higher average revenue per user (ARPU) versus ads or IAPs. Subscriptions can also be deeply engaging for u...
---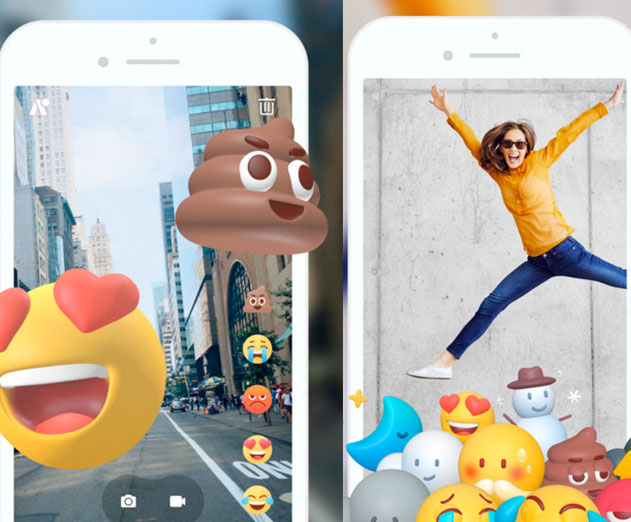 ARCam augmented reality App launched by Cheetah Mobile

Tuesday, October 3, 2017 by Richard Harris



Cheetah Mobile Inc. has announced their latest app, ARCam, which allows users to create a 3D moment by inserting augmented reality features into photos and videos. ARCam was built on Apple's ARKit introduced with iOS 11 and is available now for download at ARCam App Store."ARCam is a new, streamlined app that allows people to have more fun with their phone camera than e...
---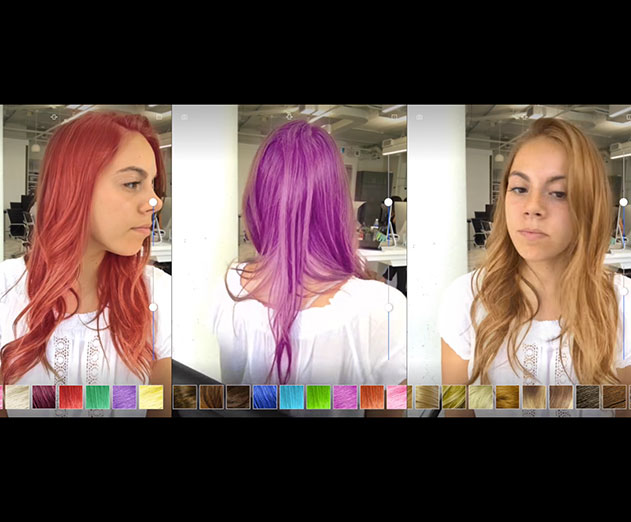 AR and deep neural networks collide to provide ModiFace

Thursday, September 28, 2017 by Christian Hargrave



ModiFace has announced a new live video based hair tracking and hair color simulation technology utilizing a deep neural network architecture. The new deep learning architecture utilizes a set of collaborative neural networks to detect hair in each video frame and to adjust the coloration of hair in a photo-realistic way. The implementation also utilizes the latest mach...
---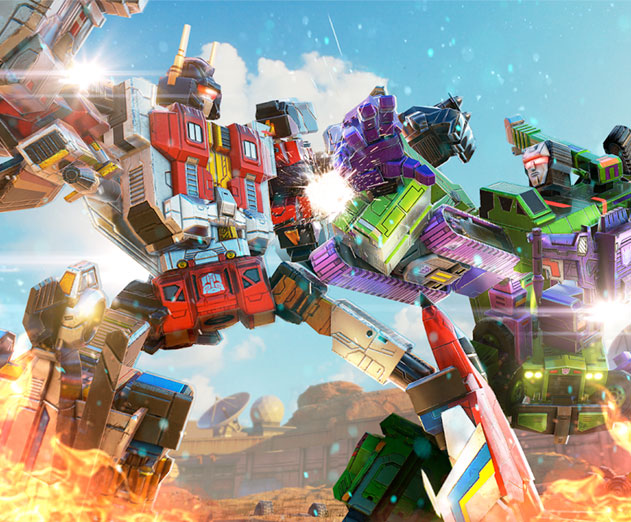 New dinobot combiner makes his debut in Transformers: Earth Wars

Wednesday, September 27, 2017 by Richard Harris



Hasbro Inc. recently revealed Volcanicus, a brand new Dinobot Combiner that is making its debut appearance in Transformers: Earth Wars, a combat strategy mobile game available for free from Backflip Studios and Space Ape Games on the App Store and Google Play.Volcanicus and the Predacon Combiner, Predaking, are part of Transformers: Earth Wars' Combiners Saga storyline,...
---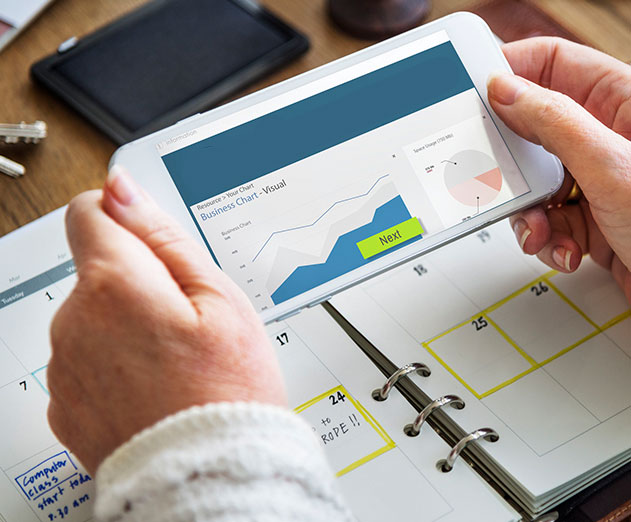 The evolution of APMs

Wednesday, September 27, 2017 by Shlomi Gian



The World Wide Web became publicly available in August of 1991. Within a few years, PCs became an essential household item and short after it was already clear that the existing infrastructure was not made to scale. Web pages featuring "404 error" codes were a common aggravating flow in the user experience.To help the web scale and ease user frustration, CDN (Cont...
---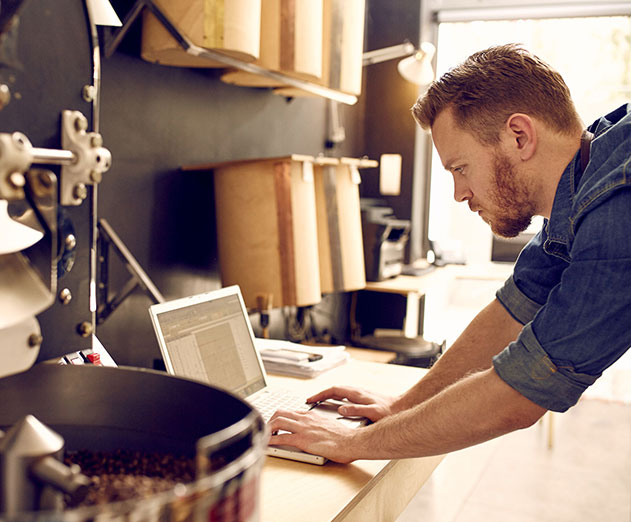 The small business market should be the developers next focus

Tuesday, September 26, 2017 by Richard Harris



Small businesses are more often than not behind the curve when it comes to technology, but how will that change in the future as? That's the question that many enterprise are searching for the answer to.Alex Barnett recently returned to Intuit to head up their Developer Group and he could not be more inspired by the role developers are playing in small business success....
---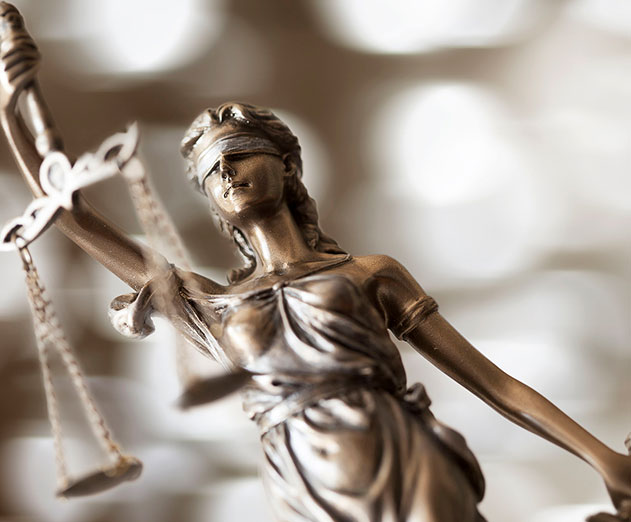 Four privacy questions every developer needs to answer

Wednesday, September 13, 2017 by Morgan Reed



Over the past twelve months, the internet-connected doll My Friend Cayla went from one of the hottest toys of the holiday season to an internationally-classified "espionage device." The doll was the subject of an FBI warning, banned from sale or ownership in Germany, and eventually dropped from every major retailer in the United States. Despite the nearly universally hi...
---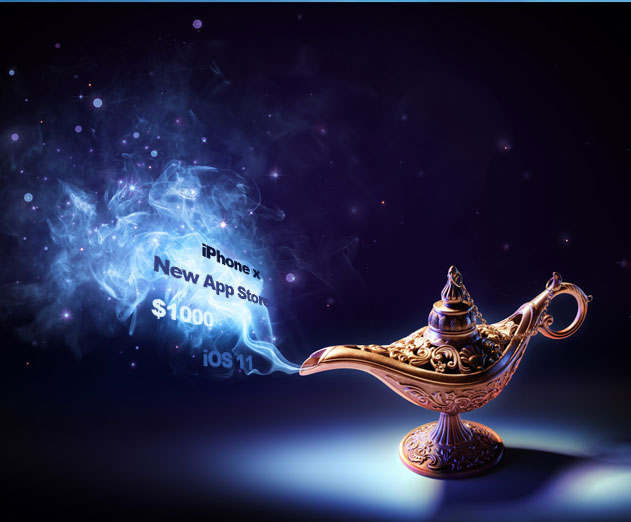 What the iPhone X and iOS 11 mean to app developers

Tuesday, September 12, 2017 by Richard Harris



The excitement of Apple launch day always reminds me of the Willy Wonka "opening of the gates", you know - where the public gets a peek inside Apple's secret factory for a brief moment. But this year the Apple event feels a bit different. Maybe it's the recent leaks, maybe it's because we all know Apple is facing a ceiling of innovation they have to punch through - and ...
---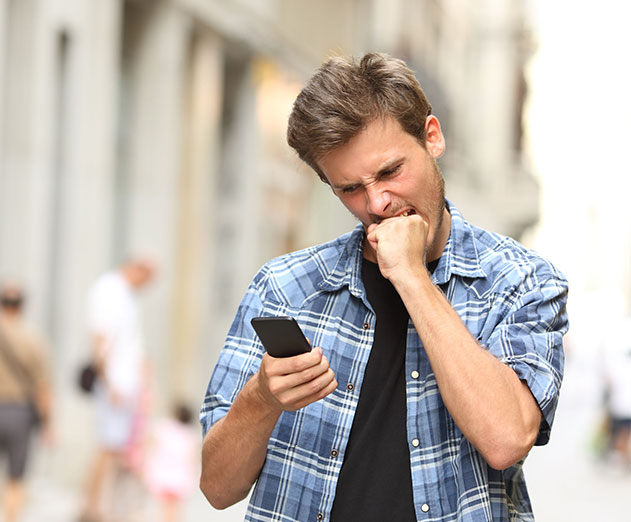 Travel app users will not put up with many problems

Sunday, September 10, 2017 by Richard Harris



1 in 4 users of mobile apps for travel say that they'll abandon their bookings and use a competitor's mobile app instead when faced with a network error such as a timeout or missing image, according to a new study of US & UK consumers conducted by Neumob. The company's exclusive consumer research study is captured in a new paper called "Mobile Apps for Tra...
---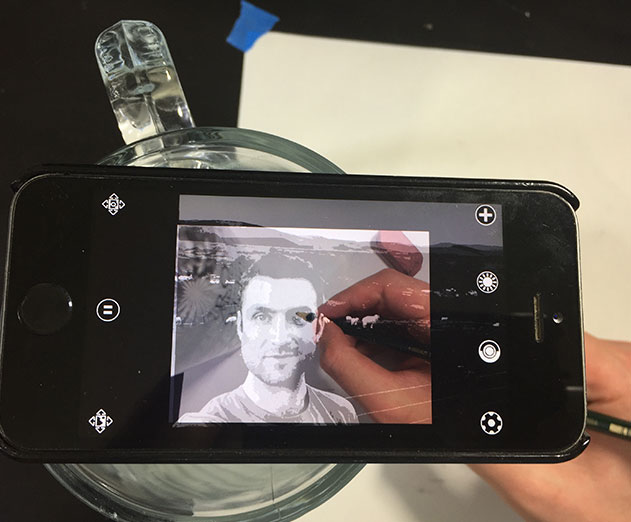 Drawing app Da Vinci Eye releases for iOS

Friday, September 8, 2017 by Richard Harris



The "Da Vinci Eye: Anyone Can Draw" app is now available on the Apple app store. Da Vinci Eye allows people of all ages and skill levels to learn to draw by tracing a picture projected through their iPhone screen. The app includes three different settings called classic, step-by-step and lesson of the day. "After years of hearing family and friends explain to me t...
---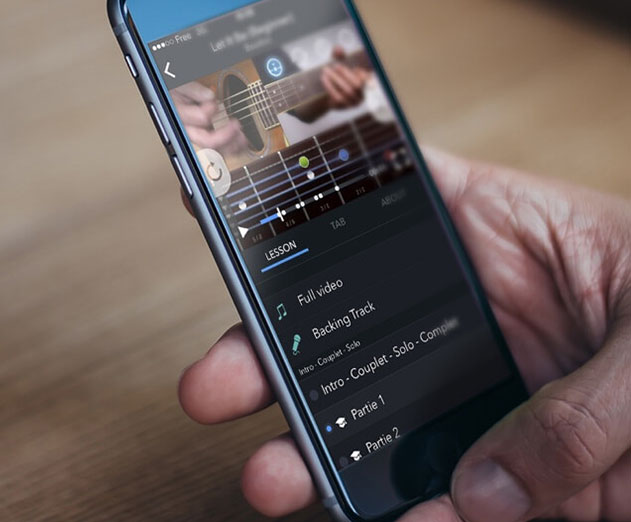 CoachGuitar teaches you guitar and lets us look under the hood

Wednesday, September 6, 2017 by Richard Harris



CoachGuitar is a five-year old, France-based company that offers a unique method of teaching guitar enthusiasts of all skill levels how to play their favorite songs. Using the visual guitar teaching app, millions of students from around the globe download video tutorials and learn to play along. With a typical traffic of 2,000-3,000 downloads per day - and even reaching...
---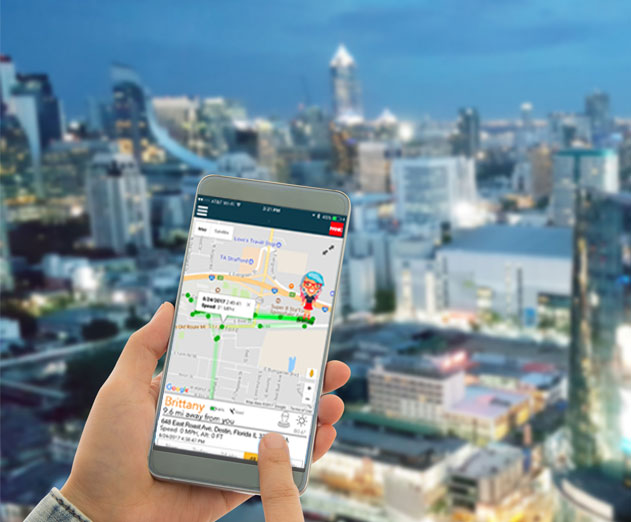 Mobile GPS Tracking app Chirp GPS launches 3.0

Monday, September 4, 2017 by Christian Hargrave



Chirp GPS, the professional mobile GPS tracking mobile app and website used by hundreds of thousands of professionals, has announced that the long awaited version 3.0 is now available for download in the Apple app store and Google play store.The update comes after a year in research and development, and through watching how users engaged with Chirp GPS in their daily li...
---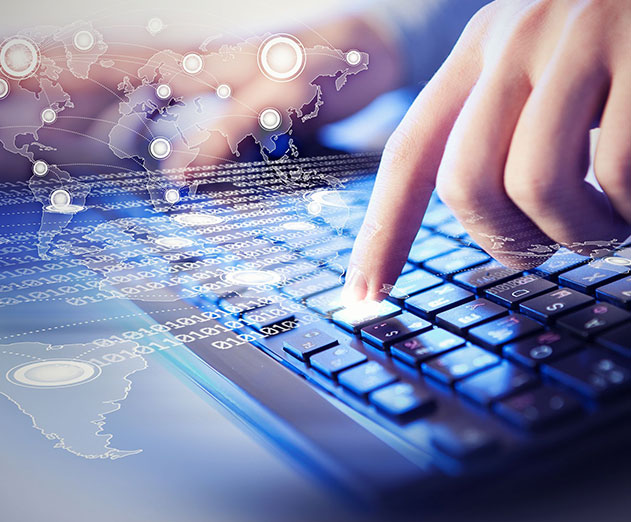 Developers playing nice with the platform approach to making apps

Wednesday, August 16, 2017 by Chaitanya Gupta



Kumar manages travel and logistics for a large banking company. He handles the mammoth task of arranging transport for employees who work beyond regular hours, and this takes up considerable time and effort, with back-and-forth messaging and calls. His problem is compounded by the fact that many employees are restricted from carrying personal computing devices (such as ...
---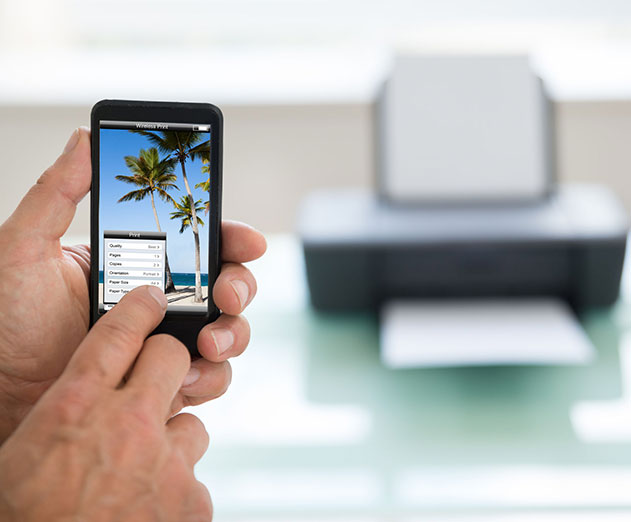 The mobile printing six best practices for developers

Monday, August 14, 2017 by Patrick Chen



When creating apps, a developer works hard to ensure optimal functionality and a great user experience - so it's critical that an app is truly the best it can be for its audience. These days, ensuring functionality and engagement means adding mobile print to an app. Mobile printing is an unmet need in many apps: According to an InfoTrends study, 95 percent of consumers ...
---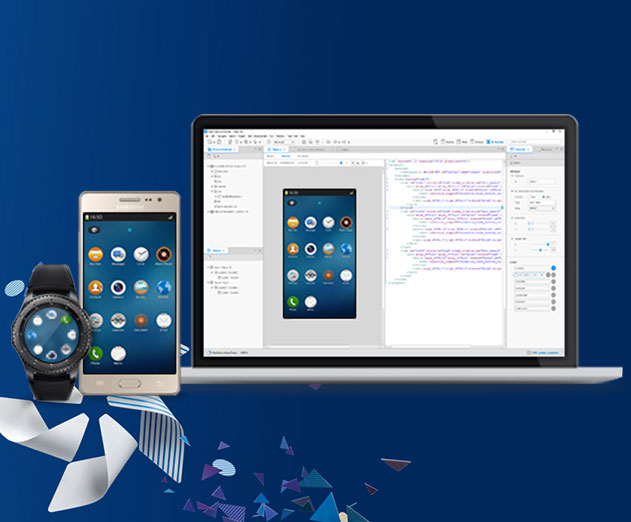 Tizen app developer growth is exploding says Hokyu Choi from Samsung

Thursday, August 3, 2017 by Richard Harris



Ever since Samsung released their own operating system, Tizen OS, into the market back at the beginning of 2012, Samsung has been continuously pushing for the adoption of the mobile OS on their devices. But although Android still dominates a majority share of Samsung devices in many regions, the growth of the Tizen OS is not to be overlooked and still has the potential ...
---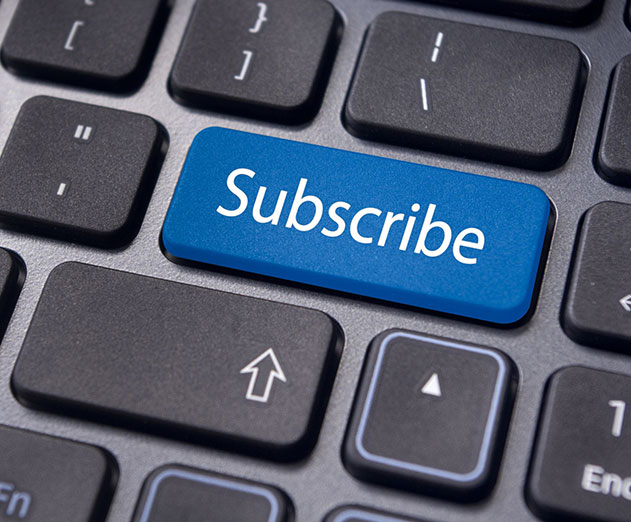 Why apps with subscription models are taking over

Monday, July 24, 2017 by Mark Loranger



Anybody with a passing acquaintance with the app store, whether on iOS or Android, is fully aware of the vast quantities of apps crammed into every (digital) nook and crevice, with more being released each passing day. For Apple and Google, this competition is great - the more apps there are, the more money they make. But for app developers, more competition means that ...
---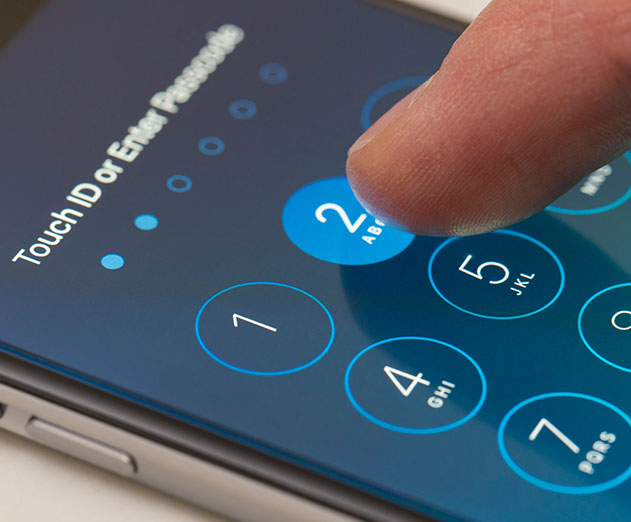 iOS 11 security implications

Thursday, July 13, 2017 by Richard Harris



Apple's iOS 11 won't be released until this fall, but its in public beta now - available for both developers and enterprising consumers alike to test it out. Beta versions inherently come with bugs, but some features of the operating system will continue to pose problems after the market-ready version is released. Richard Stiennon, Chief Strategy Officer of Blancco Tech...
---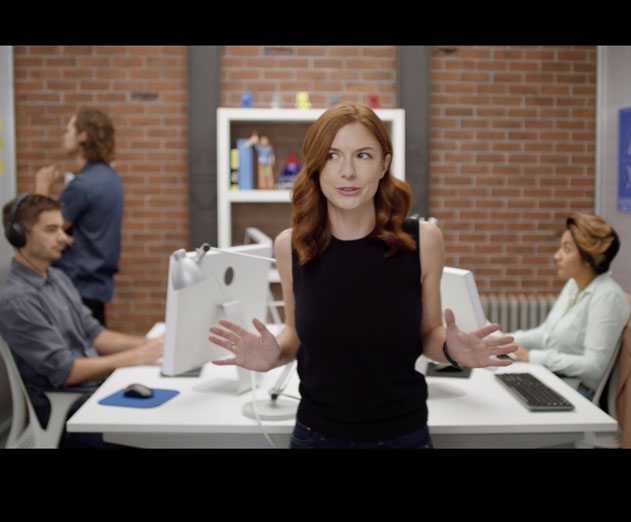 $100M in app developer funds available to build Cloudflare apps

Friday, June 30, 2017 by Richard Harris



Cloudflare, an Internet performance and security company, is introducing the all-new Cloudflare Apps, a free platform that enables developers to build applications that leverage their global infrastructure and distribute them to the more than six million users on their network. As part of this new platform, the company is announcing the $100 million Cloudflare Developer...
---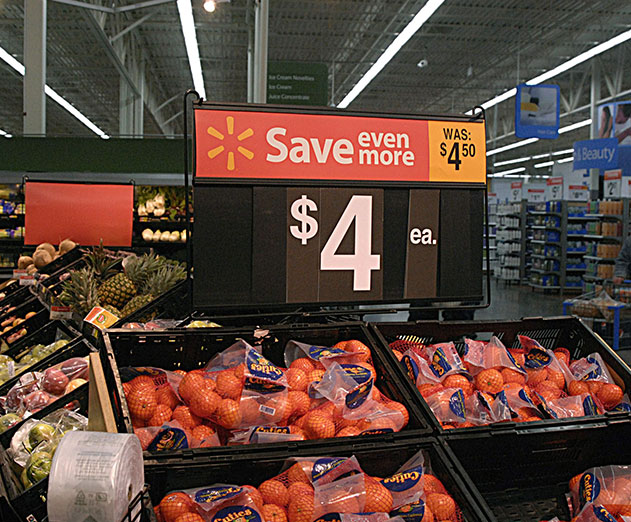 Cin7 releases one click integration with Walmart

Wednesday, June 28, 2017 by Michael Haynes



Cin7, a provider in cloud-based inventory management, has announced it has integrated its product suite with the Walmart Marketplace. The marketplace enables sellers to leverage the power of the worlds largest retailer, with their items appearing on Walmart's website alongside those being sold by Walmart and other marketplace sellers.Walmart Marketplace is an invitation...
---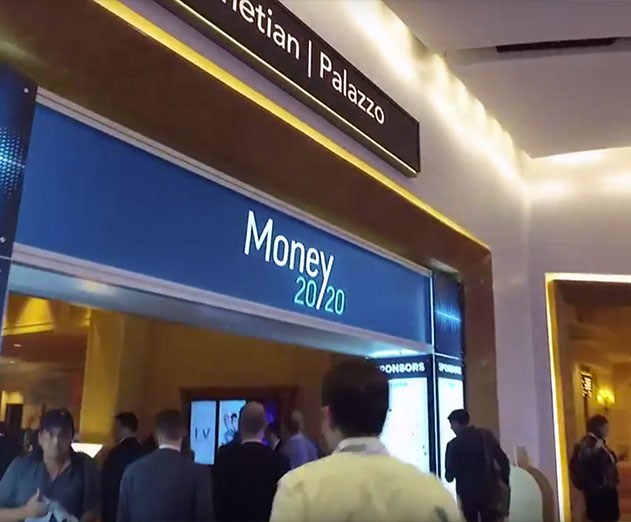 Cloud based POS system comes to AEVI Global Marketplace

Tuesday, June 27, 2017 by Christian Hargrave



At the Money20/20 event, AEVI and Epos Now has announced a partnership to bring customizable, cloud-based Point Of Sale (POS) systems to AEVI's Global Marketplace, a B2B app store for business management. This collaboration will allow merchants to operate their POS system away from their premises, while protecting valuable data, and building a fully customizable and sca...
---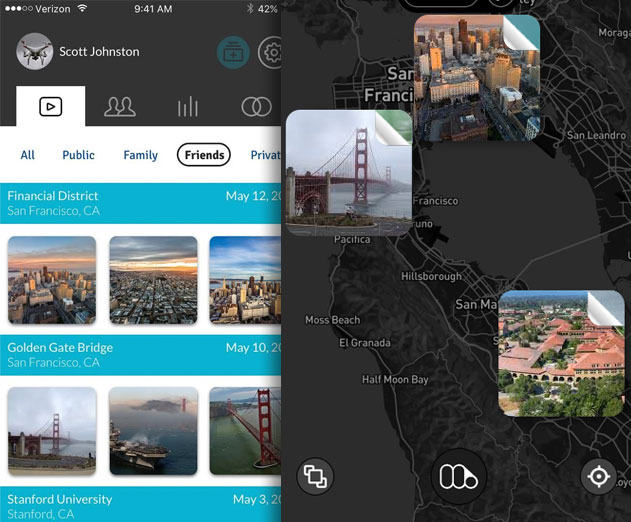 Memery launches a new drone video app called Dragonfly

Tuesday, June 27, 2017 by Richard Harris



Memery a provider of location based video apps, announces the launch of Dragonfly, a complete solution for drone video. While the company has also added Darren Liccardo, former DJI executive and drone technology expert, to its advisory board. Available now on the App Store the launch kicks off the Try Dragonfly in July promotional event. For the next month Dra...
---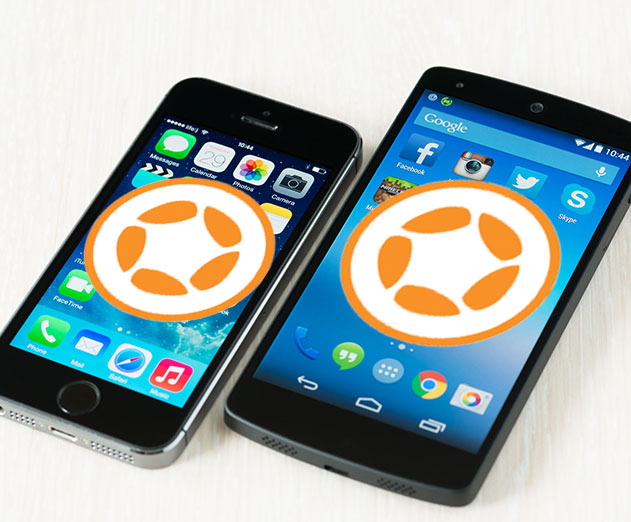 Corona goes free today including enterprise version

Thursday, June 22, 2017 by Richard Harris



Corona Labs​, the creators of a cross-platform app development platform, has announced that the Corona framework will become completely free for app developers starting today. Until now, the Corona development platform existed in two versions: a free core product named Corona SDK and an additional paid option named Corona Enterprise. The Enterprise version allowed...
---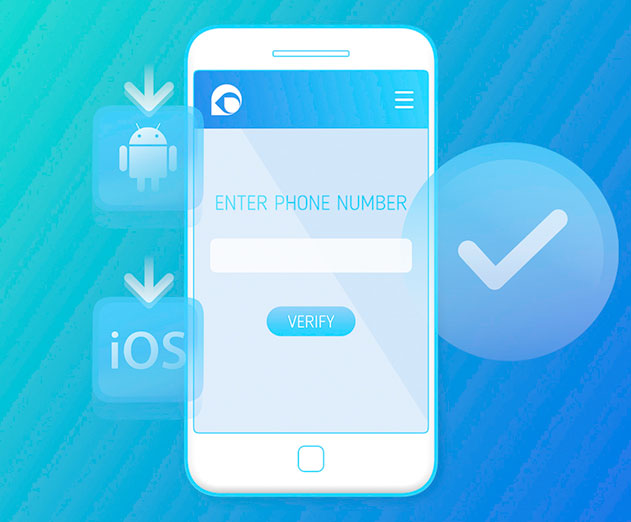 App Verify SDK gets update for new iOS capabilities

Wednesday, June 21, 2017 by Richard Harris



TeleSign, an end-to-end communications platform as a service (CPaaS), has announced new iOS capabilities for its mobile app verification service, App Verify. App Verify for iOS is a lightweight software development kit (SDK) that enables mobile app developers to streamline the onboarding account verification process to assist with increasing conversions and providing id...
---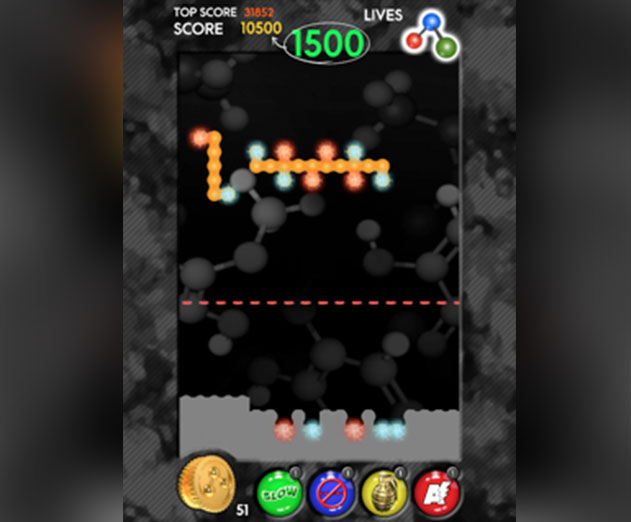 BioBlox2D game helps you learn protein docking

Wednesday, June 21, 2017 by Christian Hargrave



BioBlox2D is a new free mobile computer game inspired by tackling one of the hardest problems in biological science - how molecules fit together.BioBlox2D is the result of a collaboration between researchers at Imperial College London and Goldsmiths, University of London. It turns the science of how proteins fit together (or 'dock') with smaller molecules, such as medic...
---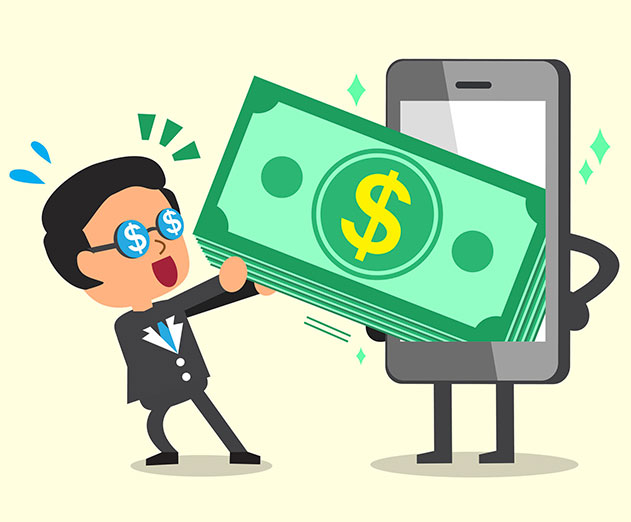 Why brands will pay top dollar for your in-app inventory

Thursday, June 8, 2017 by Dan Laughlin



Ad fraud is expected to cost brands over $16 billion this year. The industry is on edge, and brand safety is a top concern. This is especially true after Fortune 500 advertisers discovered their ads appearing next to inappropriate content on Google's Youtube.The industry has been working on solutions to curb ad fraud and increase brand safety, and yet the problem grows ...
---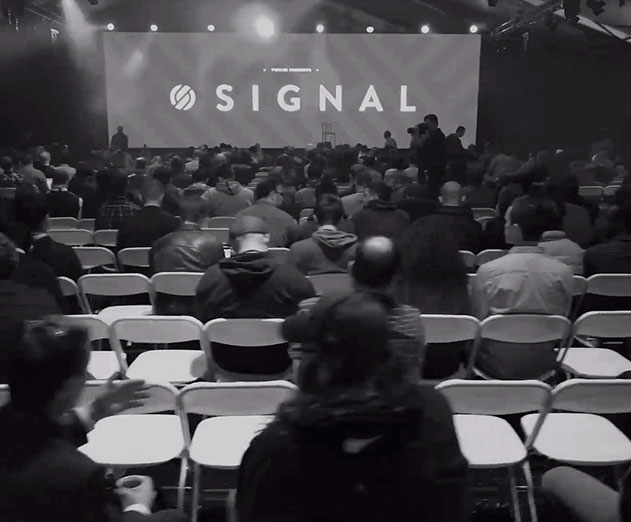 Your SIGNAL 2017 conference briefing

Saturday, May 27, 2017 by Richard Harris



Twilio has a made a whole bunch on announcements at their SIGNAL.2017 conference this year. So if you didn't make it to the conference, here's briefing on some of the major talking points.Twilio launches Functions - A Serverless Environment for Rapidly Building on the Twilio Cloud Communications PlatformFunctions is a serverless environment that empowers developers to f...
---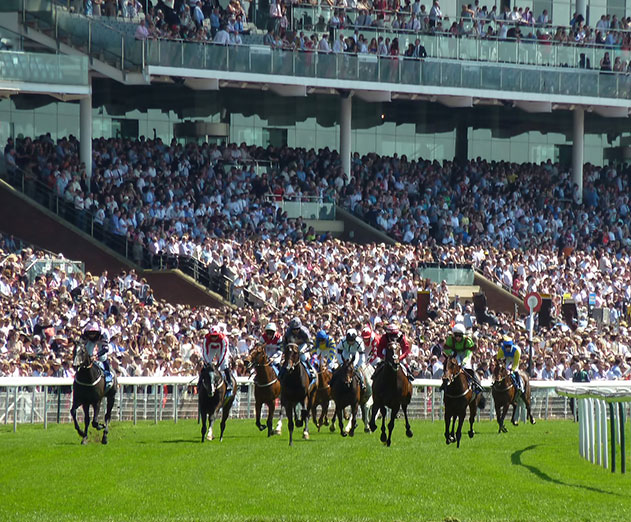 Place your bets with some of these betting apps from the UK

Tuesday, May 16, 2017 by Michael Haynes



A fully regulated and well-organized betting landscape in the UK has allowed betting operators to flourish and make important steps forward towards keeping up with the advancing mobile technology. One particular way which stands as the most prominent example and testament to UK sport betting dominance in recent years is via fully-fledged betting apps or mobile sites. UK...
---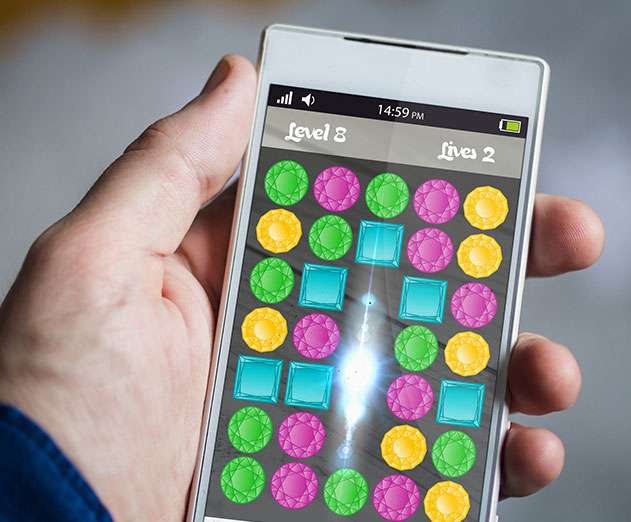 AppOnboard raises $4M in a seed round

Wednesday, May 10, 2017 by Michael Haynes



The app economy is larger than ever - mobile revenues grew 40 percent in 2016 with app developers grossing $37 billion, excluding any advertising revenue. Roughly half of that goes back in the ecosystem for User Acquisition (UA) - or paying for downloads.AppOnboard Inc, mobile app demo maker, has raised $4M from Troy Capital Partners, London Venture Partners ("LVP) and ...
---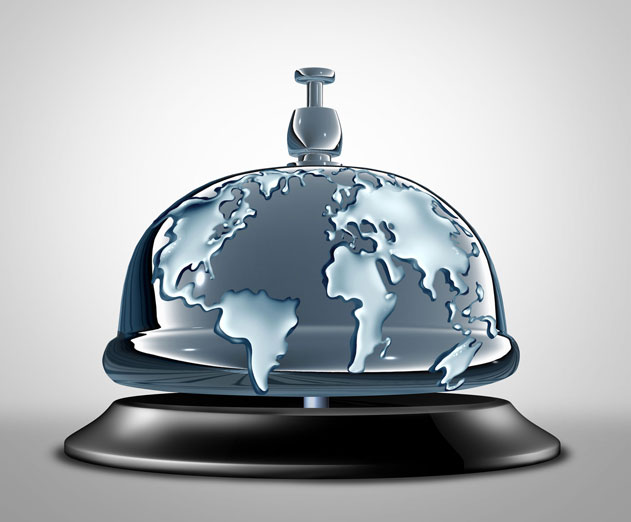 The ABBYY real-time recognition SDK for mobile app support

Wednesday, April 26, 2017 by Richard Harris



In a consumer driven markets, it is all about customer experience. Brands and developers who can deliver a consistently smooth and enjoyable CX have a greater chance to get ahead of the competition. That is why streamlining the input of information is so important - it makes the user's life easier and your app's performance - better. Bruce Orcutt, the vice president of ...
---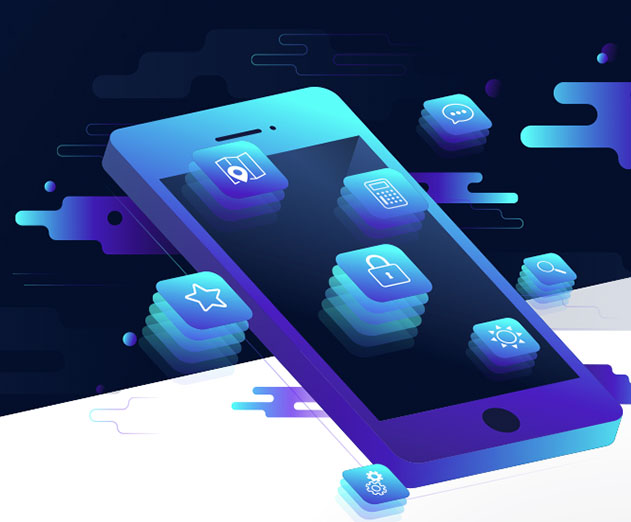 How you can automate your release process

Monday, April 24, 2017 by Richard Harris



Rollout helps mobile app developers build and deploy apps quickly and safely by automating the time-consuming manual tasks associated with gradual feature releases. The company recently released ROX by Rollout, which allows developers to gradually release new features, measure the impact and respond in real-time - all without waiting for the next release. We chatted wit...
---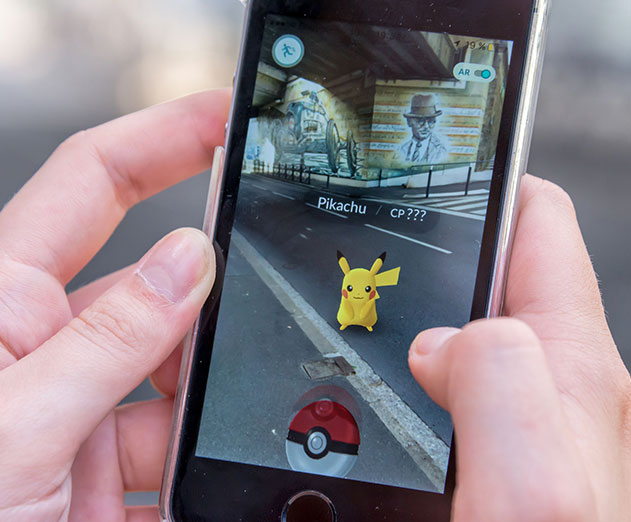 The marketing secrets of the most popular apps

Tuesday, April 11, 2017 by Richard Harris



Editors note: Guest submission by Stefan Benndorf, Managing Director & COO, AppLiftThe most successful apps are engaging and well-designed, but that is not the only reason why they're popular. The Angry Birds and Pokémon GO's of the world owe much of their success to masterful marketing. Americans spend nearly 80 percent of their time on mobile phones in their three...
---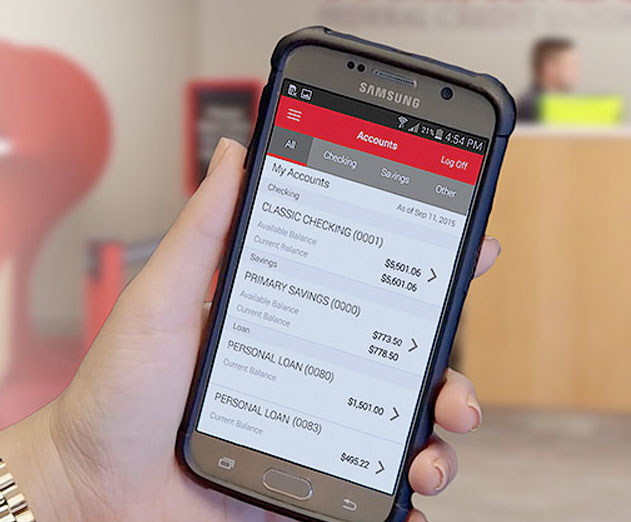 Forrester Research names Kony as one of the top 11 in Low Code

Tuesday, March 28, 2017 by Christian Hargrave



Kony, Inc., an enterprise mobility and applications company, has announced it has been named a "Leader" in Mobile Low-code Development Platforms by independent research firm Forrester Research, Inc. Based on the in-depth evaluation, Kony achieved the highest score possible in 14 strategy and current offering criteria, including Declarative UX Tooling, Integration, Repor...
---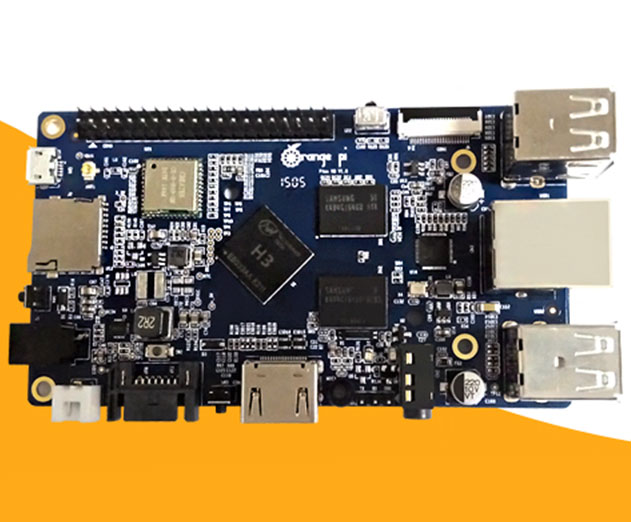 The Orange Pi community gets a snap store

Monday, March 20, 2017 by Christian Hargrave



Orange Pi maker Shenzhen Xunlong Software is launching an app store in partnership with Canonical to foster an active community of developers and users. Through this app store, developers gain a simple mechanism to share their applications, projects and scripts between themselves and with their wider community. Applications in the store are formatted as snaps, the ...
---
Tips for success in today's app market: A chat with Sean Galligan of Yahoo

Wednesday, March 1, 2017 by Richard Harris



As consumers continue to spend more time using mobile apps, app developers and marketers want to better understand this behavior and how to stand out in the crowd. That's why we had a chat with Sean Galligan, Vice President and Industry Lead for the technology, media and telecom categories at Yahoo to share his insights on how marketers can drive adoption of their ...
---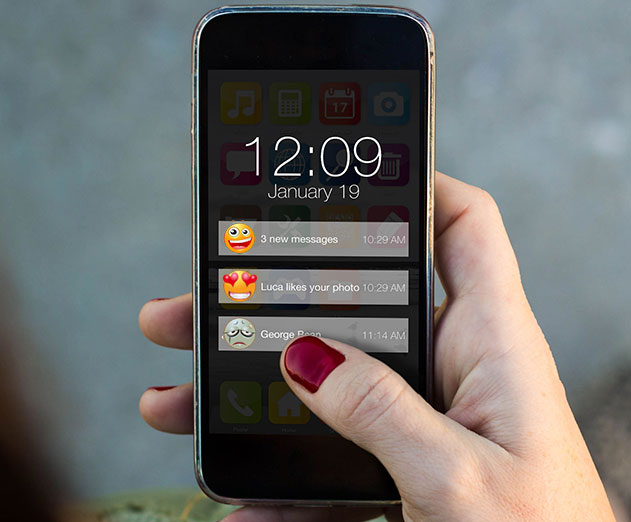 Increase user engagement with emojis inside push alerts

Tuesday, February 28, 2017 by Richard Harris



Leanplum has announced a new Mobile Marketing Trends report that confirms the effectiveness of emoji push notifications in mobile communications. This growth is driven by consumer love for emojis and the emotions they evoke, and it is clear from the data - provided by Leanplum and App Annie - that emojis are more likely to influence conversions. The report provides a bl...
---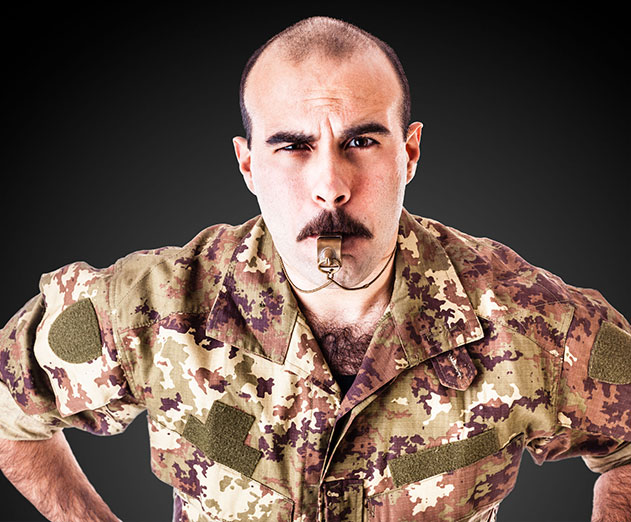 Big Nerd Ranch doubled their profits last year

Thursday, February 2, 2017 by Richard Harris



According the App Annie Forecast Report, the global mobile app store downloads will reach 288.4 billion in 2020, up from 149.3 billion in 2016. That's almost double the amount of downloads in just 4 years! Information like this makes wanna-be mobile developers jump out of their seats to ask one question, "How can I do THAT?"Although some do go on to do the traditional c...
---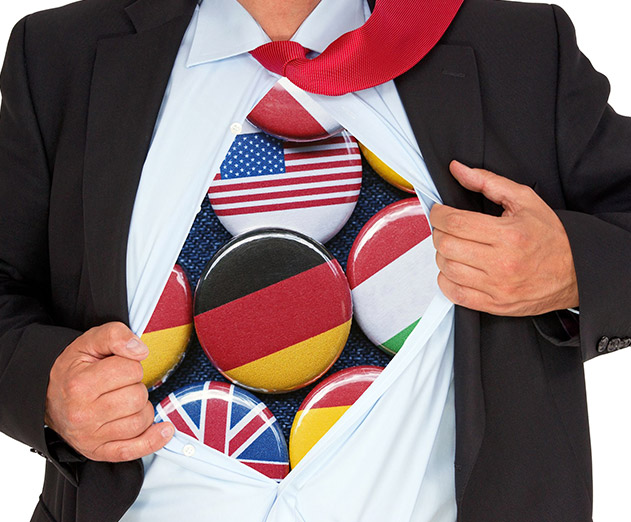 Mobile language localization now available from Smartling

Thursday, February 2, 2017 by Christian Hargrave



Smartling, a global language translation and content localization solutions company, has announced the widespread availability of its proprietary Mobile Delivery Network, building on the company's comprehensive Mobile Localization Solution. The Smartling Mobile Delivery Network solves what traditionally has been a problematic interdependency between mobile app rele...
---
Creating a tvOS app in 30 days

Thursday, January 19, 2017 by Richard Harris



tvOS is still fairly new and with the app store being flooded, it's a fresh, emerging platform to develop new experiences for. This guest post from Carl Williams at YOOX NET-A-PORTER GROUP, walks us through their first time Apple TV app creation experience. For the past five years men's style destination MR PORTER has produced videos for its weekly digi...
---
Featured Stories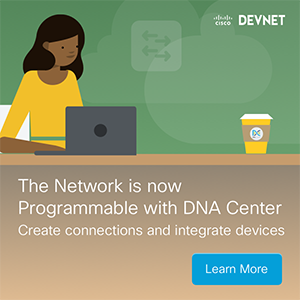 Stay Updated
Sign up for our newsletter for the headlines delivered to you

SuccessFull SignUp

co