developer advice news search results
Developer news items we found relating to developer advice
100 results
---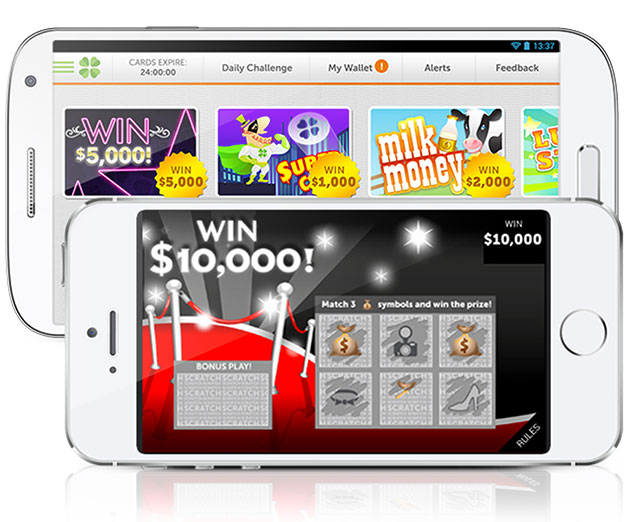 Lucktastic launches the Total Eclipse Showdown on their app
Friday, August 18, 2017 by Christian Hargrave

Lucktastic, a pure play, free app and entertainment destination that is reimagining winning experiences, rewards, and discovery has today announced an exciting new in-app event in honor of the upcoming solar eclipse. The "Total Eclipse Showdown" event starts Friday, August 18th and will run until the end of the eclipse. The 'Showdown" culminates with a dramatic Facebook...
---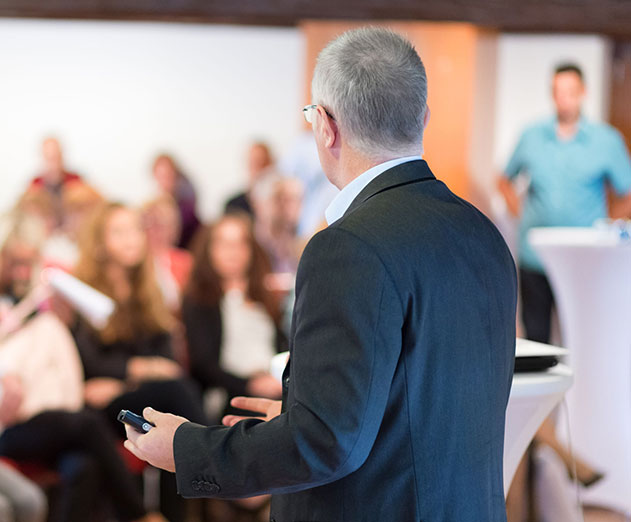 W3C Publishing Summit event docket announced
Friday, August 18, 2017 by Christian Hargrave

The World Wide Web Consortium (W3C) announced the program of its inaugural W3C Publishing Summit to be held 9-10 November 2017 in the San Francisco Bay area, California, featuring keynotes from Internet pioneer and futurist Tim O'Reilly and Adobe CTO Abhay Parasnis.Publishing and the Web interact in innumerable ways. From schools to libraries, from design to production ...
---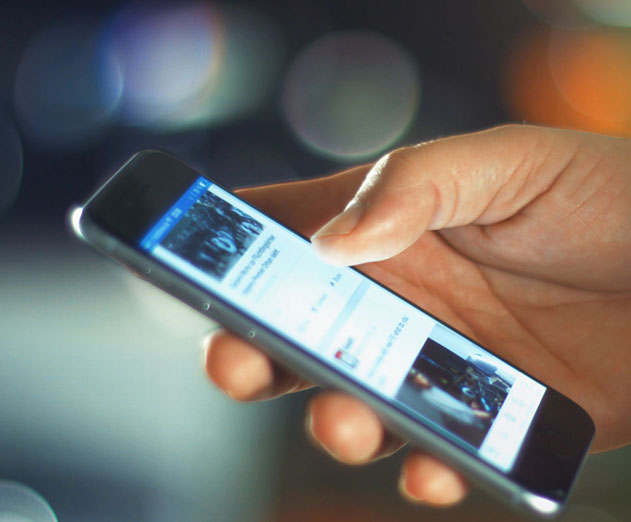 Mobile SDKs: What they really do to your mobile app
Friday, August 18, 2017 by Rohith Ramesh

Mobile SDKs; love them or hate them, they're here to stay. They provide our apps with all sorts of functionality that would be incredibly time consuming to build, and they give us another means to monetize our apps. Third party SDKs are in fact, quite popular. According to a study done by SafeDK, on average each Android app uses nearly 18 third party SDKs. That number i...
---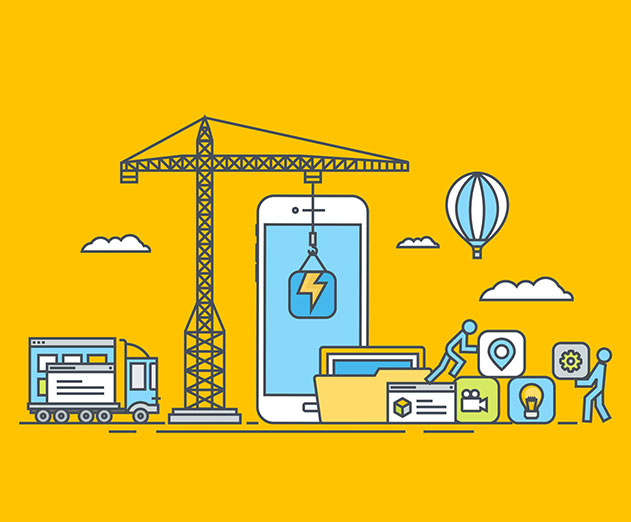 3 new tools released by Red Hat
Friday, August 18, 2017 by Richard Harris

Red Hat has released all new developer tools, available on multiple platforms. This collection of tools has been assembled into an easy-to-use installer to help software developers quickly and easily put together a development environment to create containerized enterprise Java apps by installing OpenShift on their desktop. The Developer Tools Installer will automatical...
---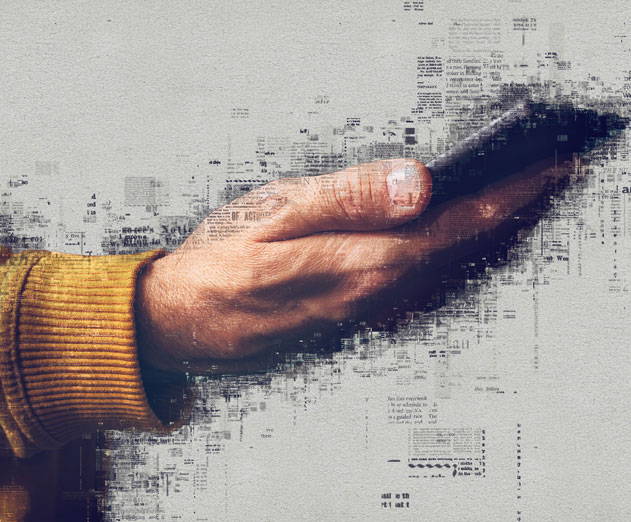 Apps with subscriptions should read this report about pricing
Thursday, August 17, 2017 by Richard Harris

Liftoff, a mobile app marketing and retargeting company, has released a report dedicated entirely to trends around subscription apps. The surprising data shows that setting subscription costs too low might actually lose otherwise-loyal app users. Additionally, the report looks into which price group converts users fastest, and highlights untapped potential in the male s...
---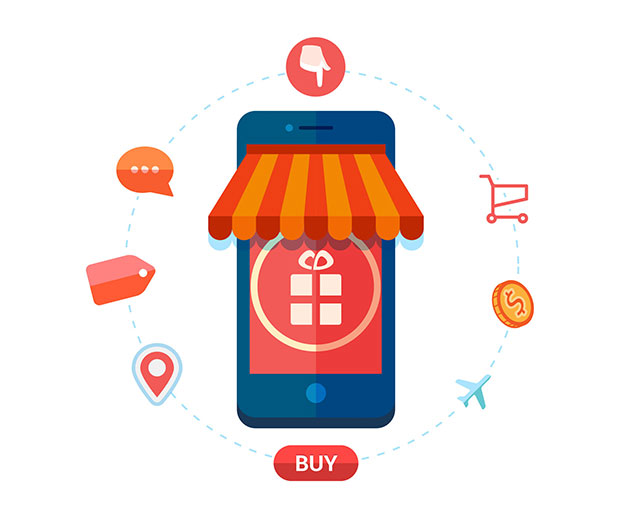 A guide to monetizing apps using mobile native advertising
Thursday, August 17, 2017 by Ashwin Shekhar

The pace of innovation in mobile advertising has never been greater. While we have seen significant gains over the last few years, today, the industry is benefiting from the convergence of three areas - native ads, programmatic buying and enhanced targeting. This powerful fusion is essential to ensure a future in mobile advertising which provides users with a relevant a...
---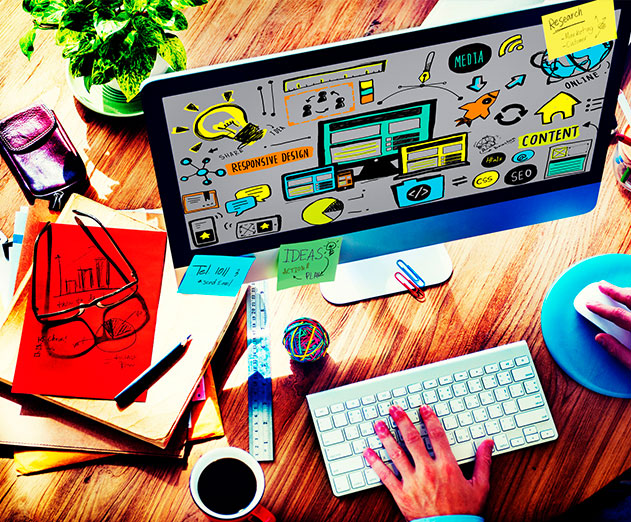 Web professionals reporting client growth says GoDaddy
Wednesday, August 16, 2017 by Richard Harris

A survey of web developers and designers finds that the web professional industry continues to boom two decades after the emergence of the Internet. Rapid growth in clients is fueled by the retail and travel industries, according to a new global research study commissioned by GoDaddy.The industry study, conducted in the United States, Germany, United Kingdom, India, Bra...
---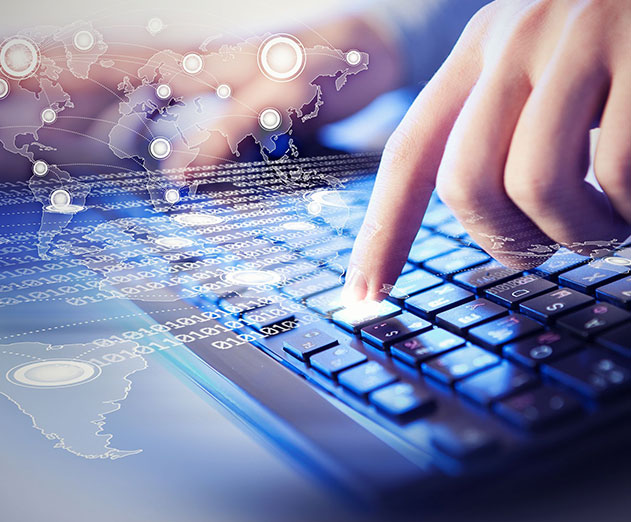 Developers playing nice with the platform approach to making apps
Wednesday, August 16, 2017 by Chaitanya Gupta

Kumar manages travel and logistics for a large banking company. He handles the mammoth task of arranging transport for employees who work beyond regular hours, and this takes up considerable time and effort, with back-and-forth messaging and calls. His problem is compounded by the fact that many employees are restricted from carrying personal computing devices (such as ...
---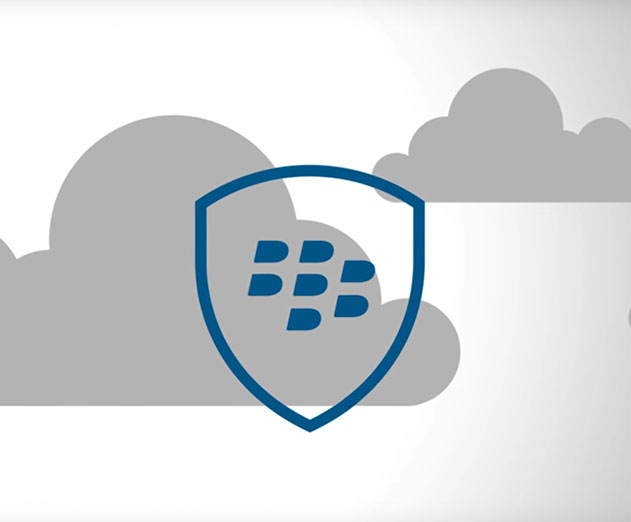 Codeless security integrations by Blackberry and Appdome announced
Tuesday, August 15, 2017 by Richard Harris

BlackBerry Limited and Appdome, a cloud hub for mobile app integration, announced they are enabling codeless integration of secure voice, video and messaging capabilities. Available under Appdome's newest service category, Secure Messaging, the BBM Enterprise SDK (software development kit) offers a growing set of secure communications capabilities that mobile app develo...
---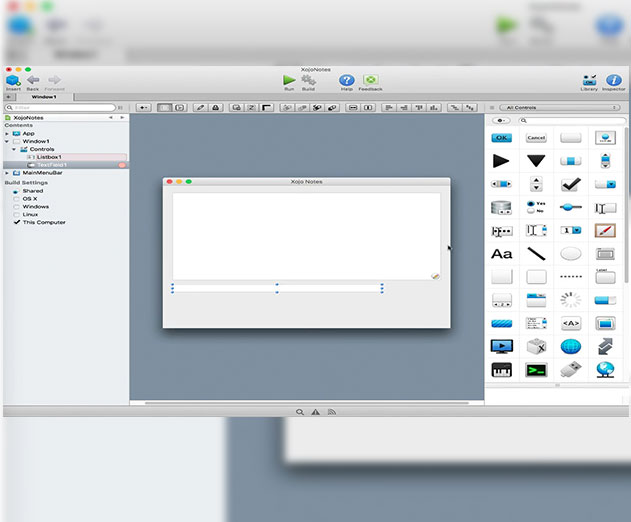 Xojo 2017 cross platform tool updates are now available
Tuesday, August 15, 2017 by Christian Hargrave

Xojo, Inc., a company helping developers create native cross-platform applications, has announced the availability of Xojo 2017 Release 2. Xojo is a rapid application development tool for making apps for the desktop (macOS, Windows and Linux), web, iOS, and Raspberry Pi. In addition to over 250 improvements, this release focuses on enhancements to 64-bit support, Linux ...
---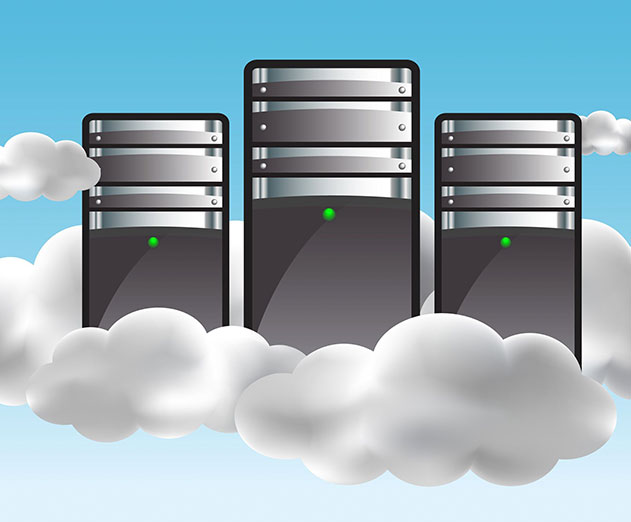 Everything you need to know about DBaaS
Tuesday, August 15, 2017 by Richard Harris

With any business, there comes a constant string of decisions a start-up founder, CTO, or small business owner must make to assure that the technologies they manage are being utilized to their fullest potential. Managing such technologies may have been difficult in the past, but in today's cloud environments, which provide virtually limitless capabilities, the burden is...
---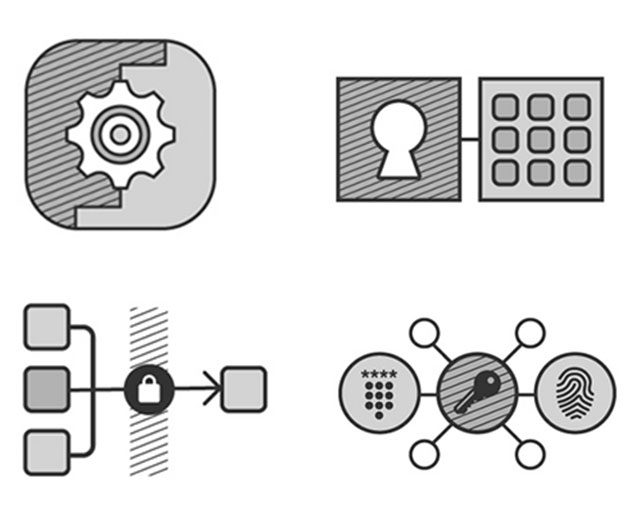 Appdome integrates into the AppConfig community
Monday, August 14, 2017 by Richard Harris

Appdome, a cloud hub for mobile app integration, has joined the AppConfig Community, re-affirming its ongoing commitment to a secure and efficient mobile industry. AppConfig's best practice feature-set can now be automatically integrated in apps via the Appdome platform, all without any code or coding. App Publishers (ISVs) and enterprise app developers can add AppConfi...
---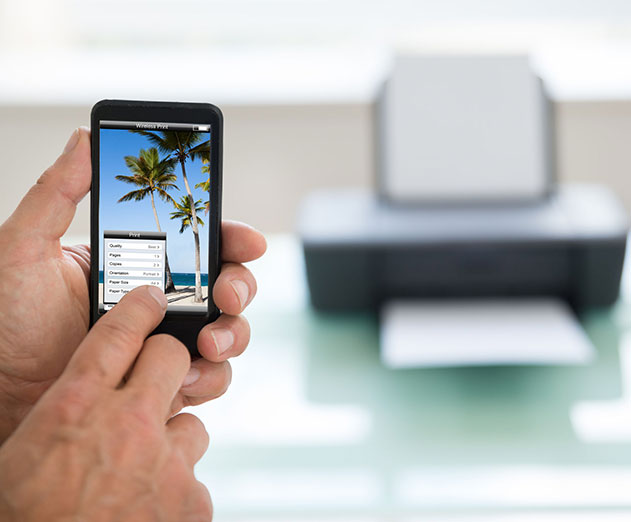 The mobile printing six best practices for developers
Monday, August 14, 2017 by Patrick Chen

When creating apps, a developer works hard to ensure optimal functionality and a great user experience - so it's critical that an app is truly the best it can be for its audience. These days, ensuring functionality and engagement means adding mobile print to an app. Mobile printing is an unmet need in many apps: According to an InfoTrends study, 95 percent of consumers ...
---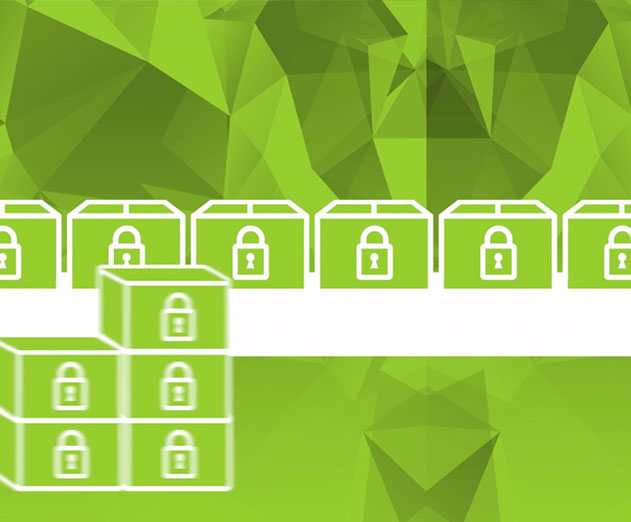 Veracode announced two new key integrations
Friday, August 11, 2017 by Christian Hargrave

Veracode, a software security company acquired by CA Technologies, has announced the Veracode HPE Application Lifecycle Manager (ALM) Flaw Synchronizer Plug-in, which empowers development and QA/release engineers to fix security vulnerabilities early in the Software Development Lifecycle (SDLC). The company also announced an enhanced integration to the Veracode Applicat...
---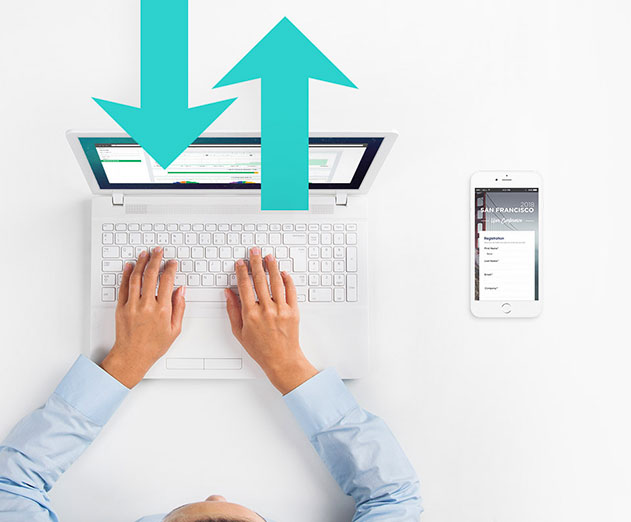 How event automation is helping equip marketers to convert
Friday, August 11, 2017 by Richard Harris

A new survey from Certain, a provider of enterprise event automation, reveals that despite technology advances, many marketers still struggle to capitalize on leads generated following in-person events. Events continue to be rated the number one most effective B2B marketing tactic because of their high returns. However, data from Certain's survey (pulled from over 150 m...
---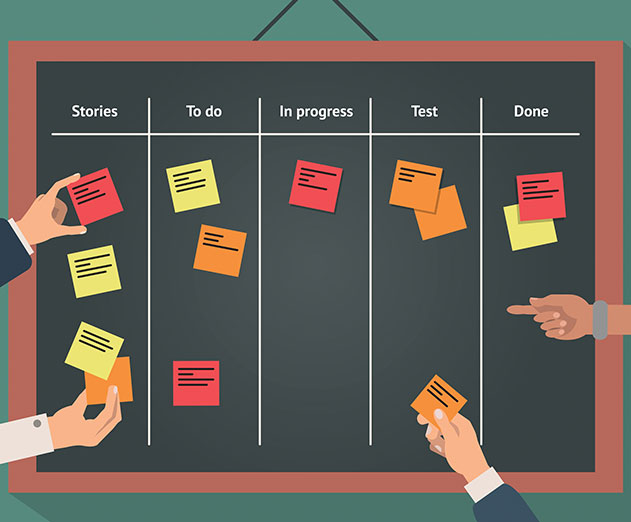 5 Agile practices to keep pace with digital transformation
Friday, August 11, 2017 by Ronit Eliav

Disruptive, continuous change is now the norm. Online companies like Uber, Airbnb and Netflix have transformed the transportation, hospitality and entertainment industries with disruptive technologies and services that couldn't have been conceived just ten years ago.However, enterprise organizations have been slower to respond. While customer facing web and mobile appli...
---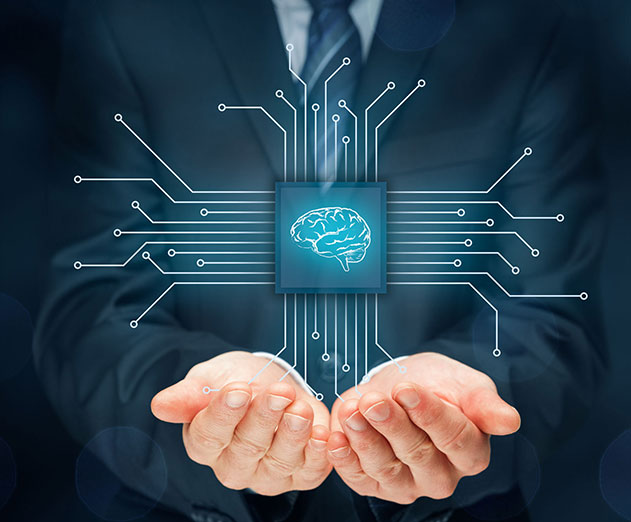 IBM breaks image recognition software speed record
Thursday, August 10, 2017 by Richard Harris

IBM Research has unveiled new deep learning software that has enabled record-breaking image recognition capabilities - and is releasing a beta of the software for AI developers to build more accurate AI models and deliver better predictions.The software and new record represents a milestone in making Deep Learning much more practical at scale. Namely, IBM researchers ha...
---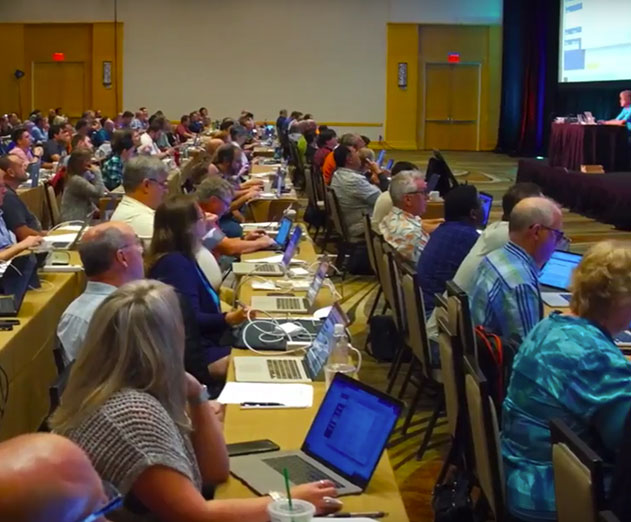 Learn FileMaker with help from new Custom App Academy
Thursday, August 10, 2017 by Richard Harris

FileMaker, Inc. has announced the launch of its Custom App Academy and FileMaker Developer Conference videos designed to help individuals learn to build custom apps using their Platform.The new Custom App Academy includes video tutorials with step-by-step guidance tailored to the learner's level:- Fundamentals: Provides an overview of their Platform and the basic naviga...
---
Vungle SDK to be released on the Amazon Fire tablet
Tuesday, August 08, 2017 by Richard Harris

Vungle, a marketing platform for in-app video ads, has announced the upcoming release of a software developer kit (SDK) for Amazon's popular Fire tablets. Vungle, working together with Amazon Appstore, will bring its user acquisition and monetization platform to Fire tablets.According to analyst firm IDC, adoption of Amazon devices increased 1,200 percent year over year...
---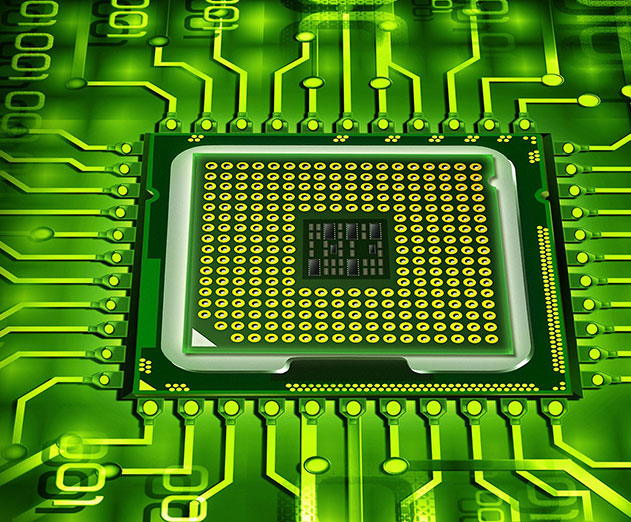 How in-memory computing is driving digital transformation technologies
Monday, August 07, 2017 by Nikita Ivanov

It increasingly seems that every business wants to become a data-driven software company. The success of Airbnb, Alibaba, Netflix and many others has CEOs, CIOs, and CDOs jumping on the digital transformation bandwagon and imagining all the possible ways they can leverage their intellectual property and unique data to deliver a service instead of just shipping products....
---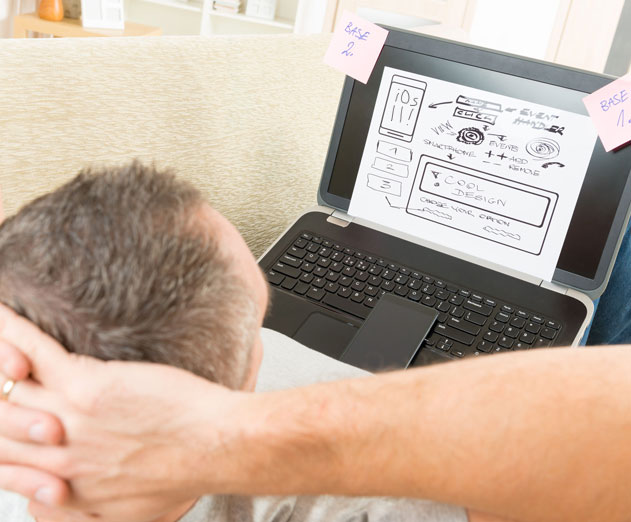 iOS 11 developer tips to maximize your opportunities
Friday, August 04, 2017 by Mark Price

One decade after the launch of the first iPhone, Apple is set to introduce the latest iOS. Deemed by the tech behemoth as the world's most advanced mobile operating system, iOS 11, still in public beta test, is packed with capabilities designed to help developers create cohesive and immersive user experiences. Following are new features and long-anticipated upgrades inc...
---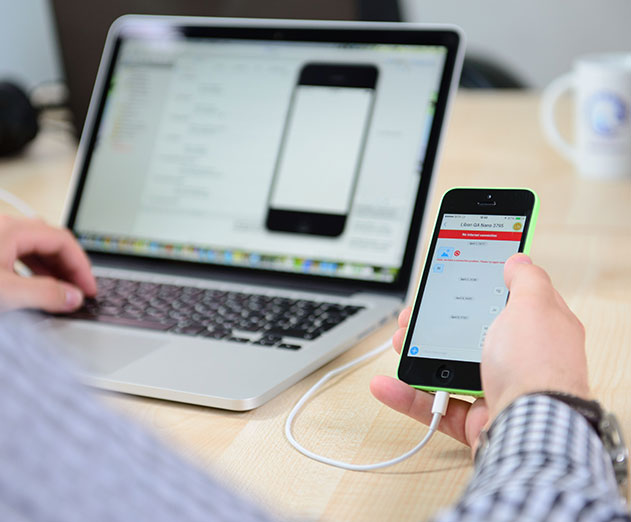 How mobile app testing has changed
Friday, August 04, 2017 by Richard Harris

Technologies are rapidly evolving and ways of testing them are changing too. But one thing remains true - product quality must be high. Therefore, it is important to have a clear vision on how you will guarantee that your product is working as planned. Depending on the project, you can build your own testing team, hire professional consultants or do a combination of bot...
---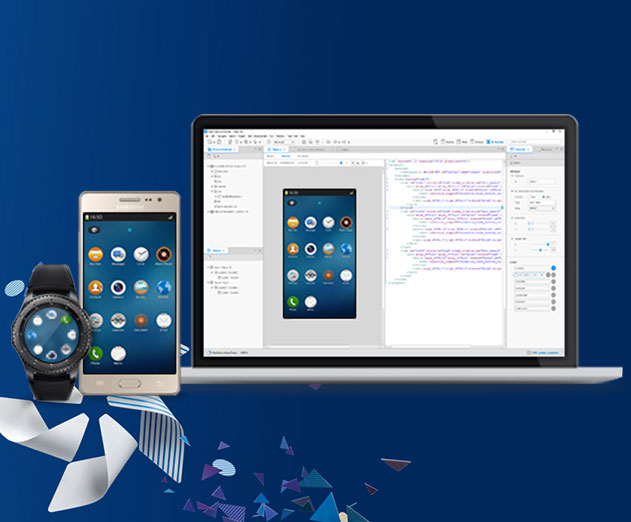 Tizen app developer growth is exploding says Hokyu Choi from Samsung
Thursday, August 03, 2017 by Richard Harris

Ever since Samsung released their own operating system, Tizen OS, into the market back at the beginning of 2012, Samsung has been continuously pushing for the adoption of the mobile OS on their devices. But although Android still dominates a majority share of Samsung devices in many regions, the growth of the Tizen OS is not to be overlooked and still has the potential ...
---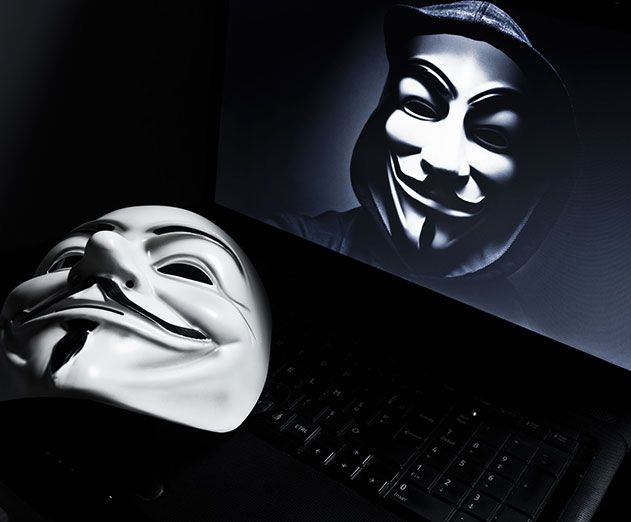 Developers are most wary of these technologies being hacked
Wednesday, August 02, 2017 by Christian Hargrave

In a new survey by Netsparker Ltd., a provider of web applications security, developers agreed that the government and financial services are the two sectors most vulnerable to hacking and that smart home IoT is the most vulnerable technology.Propeller Insights conducted the recent survey of U.S.-based software developers for Netsparker from July 5-7, 2017.Government mo...
---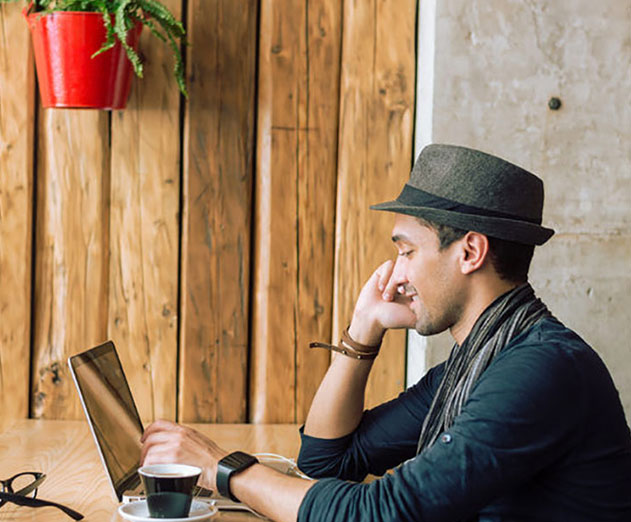 Game developers can now use StratusCore's Virtual Studio platform
Wednesday, August 02, 2017 by Richard Harris

StratusCore, a content production technology company, has announced significant enhancements to its cloud-based Virtual Studio platform that allows digital artists and creative studios to create content in a more cost-effective way with on-demand access to an expanded range of software tools, compute and collaboration.StratusCore's Virtual Studio is a pre- to post-produ...
---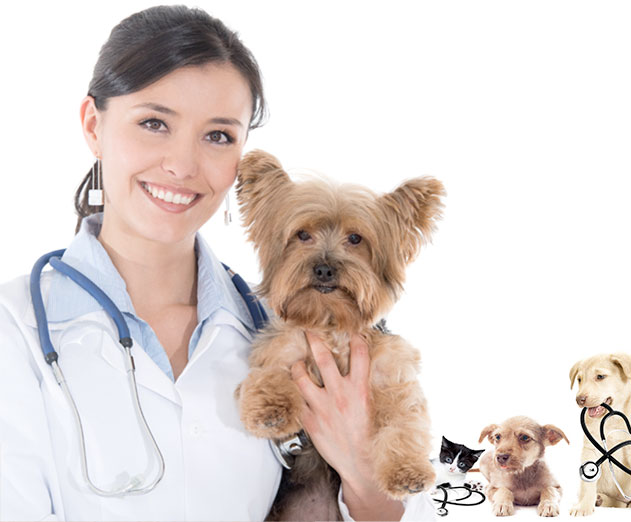 Ask.Vet wants to change the industry
Wednesday, August 02, 2017 by Christian Hargrave

If you are a pet lover, you may not be surprised to here that veterinary bills account for 25% of the pet industry. Veterinarians have to charge thousands of dollars for procedures that could have been prevented, while "diagnostic" websites offer one-size-fits-all advice that raises more questions than answers. Service providers neglect the most important party to the t...
---
A discussion with Oracle on chatbots
Wednesday, August 02, 2017 by Richard Harris

With recent advancements in machine learning and the convergence of compute power and big data bringing artificial intelligence into the mainstream, intelligent bots will transform every facet of every industry and dramatically improve the customer experience. We recently had a discussion with Mr. Suhas Uliyar from Oracle to chat about how Oracle is using this transform...
---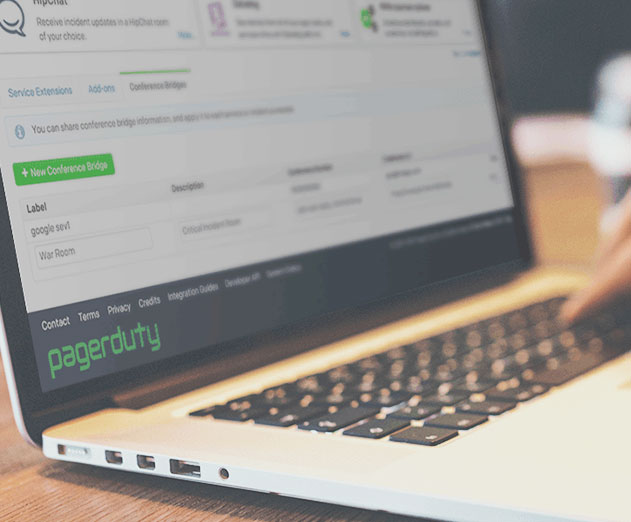 PagerDuty expands into APAC regions along with new Australia IT report
Tuesday, August 01, 2017 by Christian Hargrave

PagerDuty, a provider of digital operations management, has announced the launch of its local team in Sydney, Australia. The global expansion will help the company further grow its presence in the Asia-Pacific region and address the increasing need for digital operations management software. The company also announced the appointment of David Wall, former head of APAC s...
---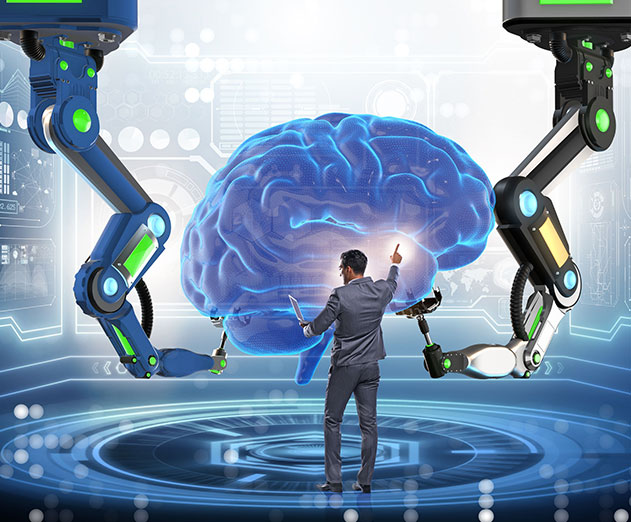 How AI rendering is supercharging performance with NVIDIA
Tuesday, August 01, 2017 by Richard Harris

NVIDIA has announced that it is bringing the power of artificial intelligence to rendering with the launch of NVIDIA OptiX 5.0 SDK with powerful new ray-tracing capabilities.Running OptiX 5.0 on the NVIDIA DGX Station - the company's recently introduced deskside AI workstation - will give designers, artists and other content-creation professionals the rendering capabili...
---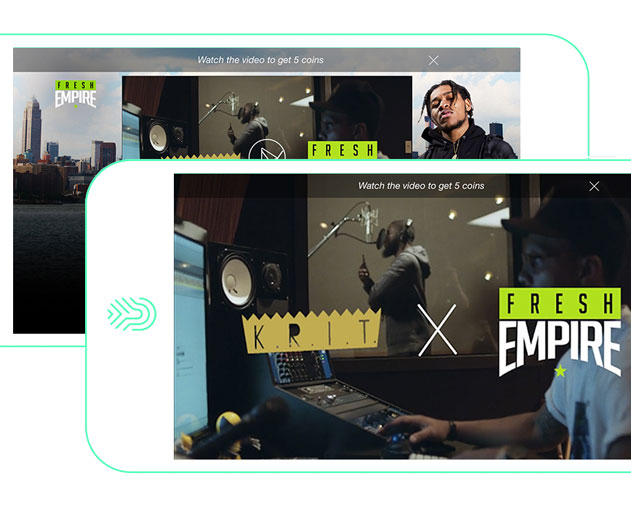 Mobile rewarded ads help increase IAP spends shows study
Tuesday, August 01, 2017 by Richard Harris

Rewarded videos inside games and apps can be a double edge sword. Give "something" to a user for watching a video is a gamble because it's hard to decipher how users will react. It's an obvious thought to wonder if rewarded ads take revenue away from In-App Purchases (IAPs). But new data out today from Tapjoy shows that rewarded ads actually help increase IAP ...
---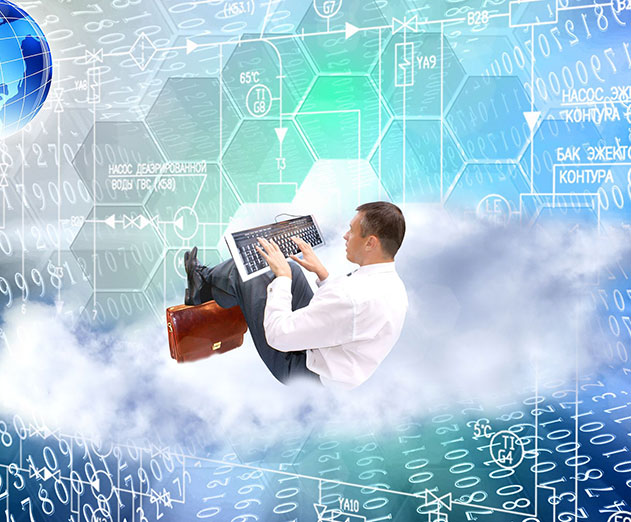 On the origin of applications: From monolith to microservices
Monday, July 31, 2017 by Pat Bakey

Computing and biology are often seen as existing on two separate planes: computing relies on order of operations and algorithms, while biology functions on organ systems and bodily processes (although, bio-computing is closing this gap). As different as they may seem, they hold a striking similarity in that they are both governed by natural selection - or in the case of...
---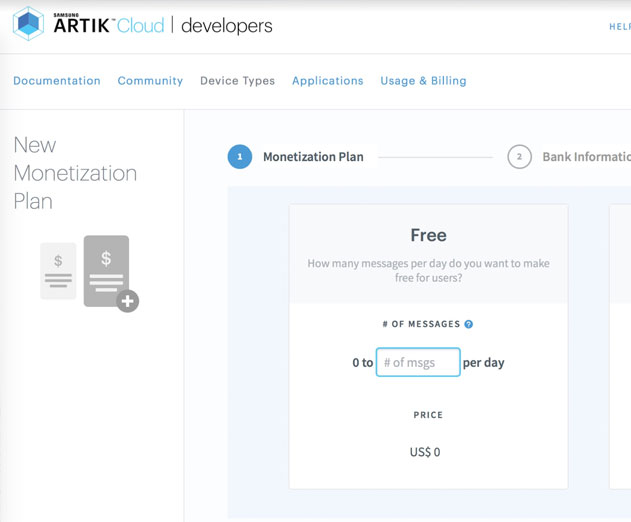 Samsung ARTIK lets you monetize the data shared by IoT devices
Monday, July 31, 2017 by Richard Harris

Samsung Electronics Co. Ltd. just launched Samsung ARTIK Cloud Monetization for the Internet of Things (IoT), which is a new service to monetize the data shared by IoT devices and enable an IoT data economy. For the first time since the dawn of IoT, device manufacturers and service providers can tap into an open ecosystem and create service plans that generate rev...
---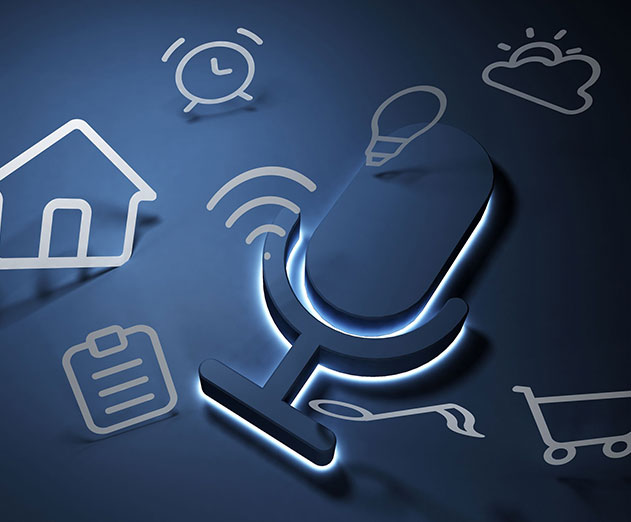 How developers can break the IoT language barrier
Saturday, July 29, 2017 by Richard Harris

Relationships aren't successful when only one person is talking. A true relationship is a real, two-way conversation with both people initiating informal interactions. However, to get to a level of informality, you need context. Now imagine this relationship with your technology. When your basement floods, the home owner is alerted about the flood by a connected device,...
---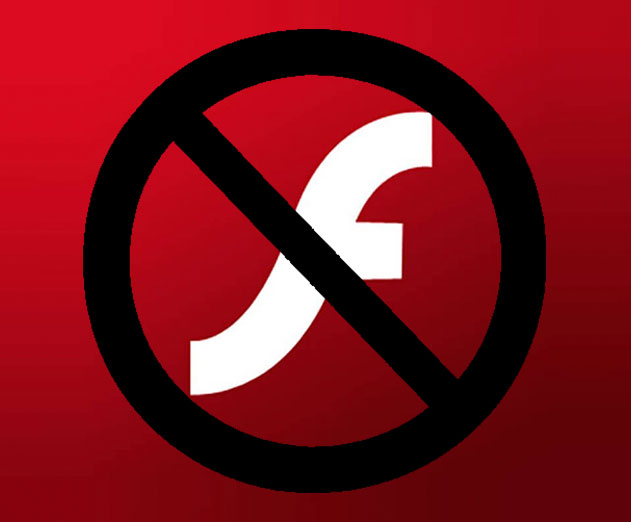 Adobe will be stopping updates for Flash by 2021
Friday, July 28, 2017 by Richard Harris

Adobe has announced its plans to stop updating and distributing Flash Player at the end of 2020. As open web standards like WebGL and HTML5 rapidly advanced to offer many of the web game development capabilities provided by Flash, it became clear that Flash's lifespan was limited.As a result, Facebook has partnered with game developers to support their HTML5 efforts, he...
---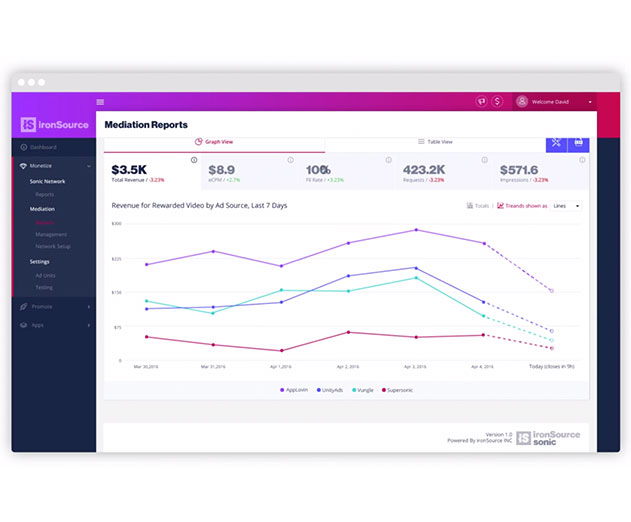 Fighting mobile ad fraud with new Active Protect program
Wednesday, July 26, 2017 by Richard Harris

A mobile monetization and marketing company, ironSource, has announced the launch of the Active Protect program, a program for mobile advertisers which aims to prevent the most frequent types of fraud on non-SDK traffic - primarily attribution and device manipulation - by blocking fraudulent or manipulated traffic detected by the program in real-time and automatically r...
---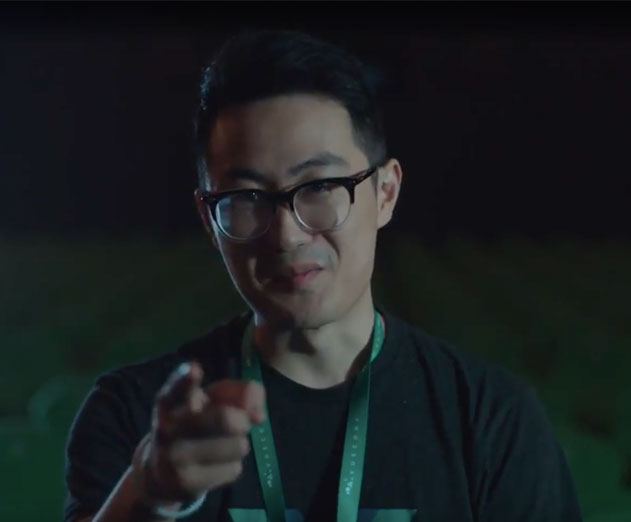 Vue.js framework steamrolling at VueConf this year
Wednesday, July 26, 2017 by Richard Harris

VueConf, the first ever international conference dedicated solely to the Vue.js framework that took place on June 21-23, 2017 in Wrocław, was a major success. With 320 attendees flying in from 35 countries, VueConf has definitely proved that Vue is no longer just a blip on the framework map, but a mature technology adopted by leading businesses worldwide, such as Adobe ...
---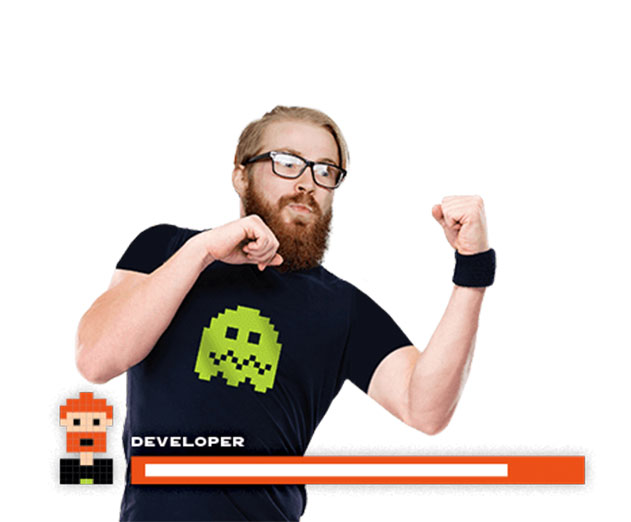 Checkmarx acquired Codebashing
Tuesday, July 25, 2017 by Christian Hargrave

Checkmarx has acquired Codebashing, an application security education company that delivers Game-like AppSec Training for Developers.Traditional secure coding education is ineffective and cannot scale to deliver continuous and across the board secure coding knowledge. Long training courses disrupt the developer's daily routine and don't address the specific challenge as...
---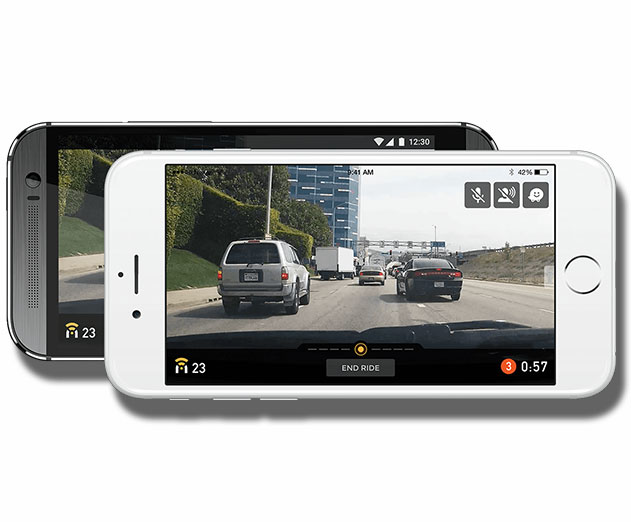 Neural processing engine inside new app provides driver assistance
Tuesday, July 25, 2017 by Richard Harris

Nexar has launched the first driving safety application leveraging the Qualcomm Snapdragon Neural Processing Engine (NPE) SDK. The Nexar app will now be able to provide advanced driver-assistance systems (ADAS), including unprecedented real-time forward-collision warnings and other life-saving features, to hundreds of millions of vehicles whose drivers own Android phone...
---
Tapjoy hits a milestone of 600 million mobile consumers
Monday, July 24, 2017 by Richard Harris

Tapjoy, a Maximum Impact Platform for mobile advertisers and app developers, has announced that its ad platform grew to reach about 600 million mobile consumers at the close of Q2. This reach is primarily driven by massive growth in the company's rewarded video product, which posted an 80% year-over-year increase in the total number of daily unique viewers, a 107% incre...
---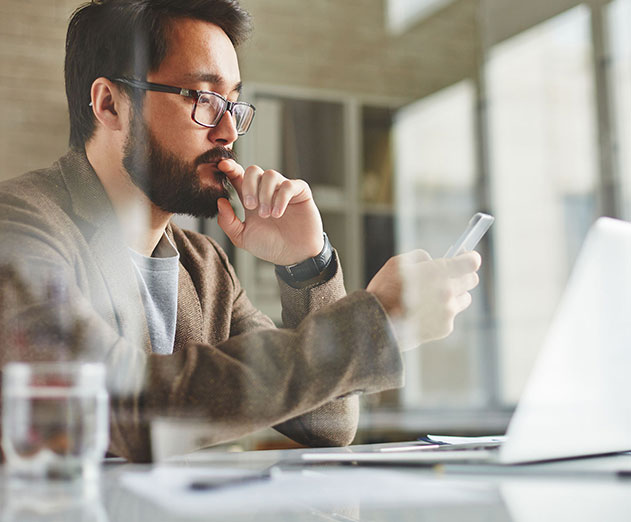 Actiance announces ISV Developer Program
Monday, July 24, 2017 by Richard Harris

Actiance has announced its ISV Developer Program. The new partner program will expand Actiance's compliance and archiving platform, providing customers with more powerful solutions to help them stay compliant with regulatory mandates set by FINRA, SEC, IIROC, FCA, GDPR, and MiFID II, and others, as well as gain valuable insights from the communications data they collect...
---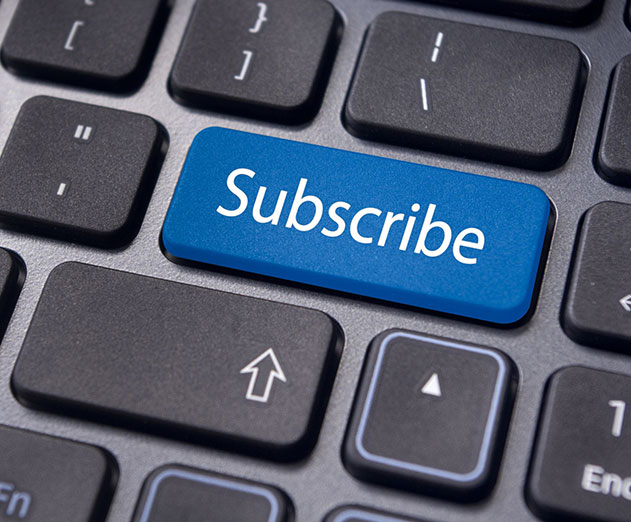 Why apps with subscription models are taking over
Monday, July 24, 2017 by Mark Loranger

Anybody with a passing acquaintance with the app store, whether on iOS or Android, is fully aware of the vast quantities of apps crammed into every (digital) nook and crevice, with more being released each passing day. For Apple and Google, this competition is great - the more apps there are, the more money they make. But for app developers, more competition means that ...
---
NERDS GONE WILD exhibit by Todd Goldman has reached New York
Saturday, July 22, 2017 by Richard Harris

The Ross Art Group, Inc., a popular Midtown New York gallery, has announced "NERDS GONE WILD," as part of an exclusive exhibit of original art of Todd Goldman artworks that celebrates how the tech industry and art collide. The exhibit titled "NEVER GROW UP" showcases "art you can enjoy seven days a week and it still makes you happy every time you look at it," Goldman ce...
---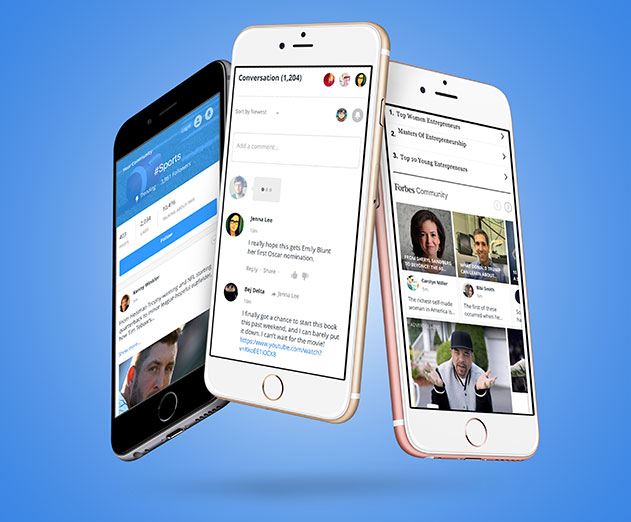 This native SDK helps you boost your mobile audience
Saturday, July 22, 2017 by Richard Harris

Spot.IM, a technology startup that builds global communities around the web, has announced the launch of its native Software Development Kit (SDK), enabling publishers of all sizes to significantly boost audience engagement, drive traffic, and earn meaningful revenue across mobile apps. By making Spot.IM's community solutions available to the public in a native SDK, iOS...
---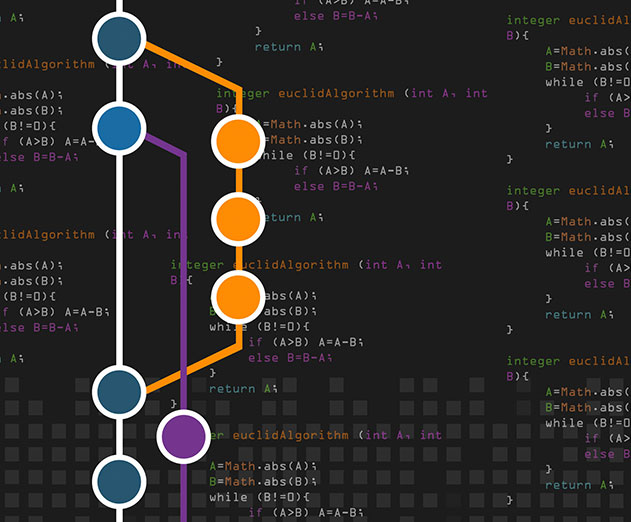 CA says you are probably missing out on the benefits of continuous testing
Friday, July 21, 2017 by Richard Harris

Results from a CA Technologies global study reveal that while 75 percent of organizations highlight continuous testing as critical or important, only a minority of survey respondents have made exceptional progress acquiring the necessary knowledge and key enablers to drive digital transformation. The 20 percent of survey respondents identified as continuous testing 'Lea...
---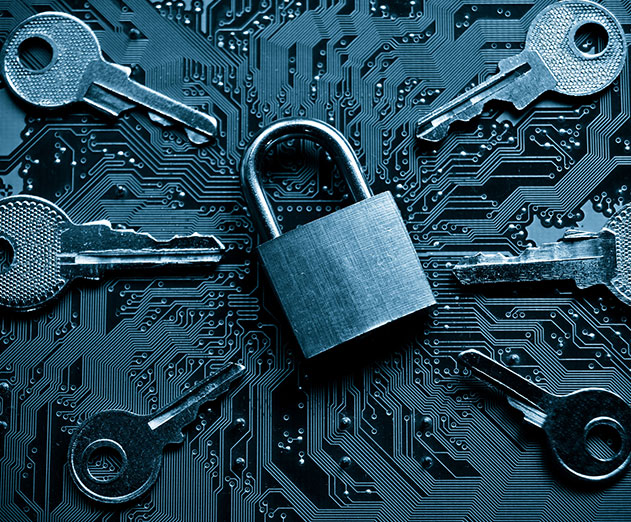 InnoVault lets you embed end-to-end data security encryption to apps
Friday, July 21, 2017 by Richard Harris

Tozny, which has built a secure, privacy-preserving and password-free mobile authentication system, has announced the launch of InnoVault, an easy-to-use toolkit allowing developers to embed end-to-end data security encryption capabilities into their websites, apps, or software. As a result, developers can now raise the level of their data security and privacy managemen...
---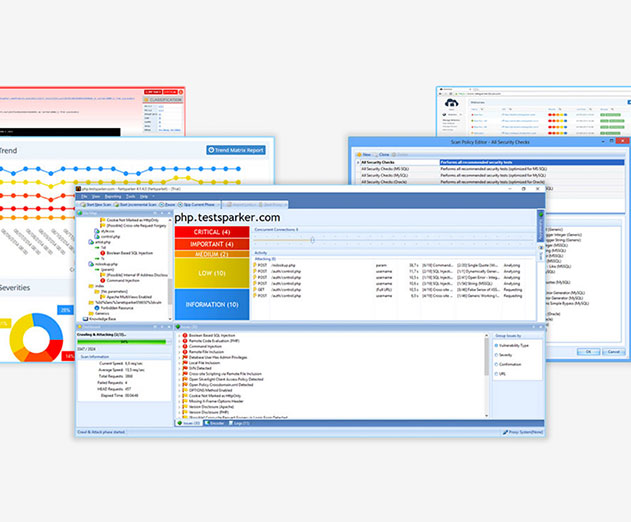 Software developers are easy targets for hackers study finds
Thursday, July 20, 2017 by Richard Harris

Netsparker Ltd., a company in the web applications security industry, has released survey results showing that most software developers make themselves easy targets for hackers, even when they are behind a corporate firewall. The primary reason is not that their web server software is out of date, however. Instead, it is largely the result of developers running vulnerab...
---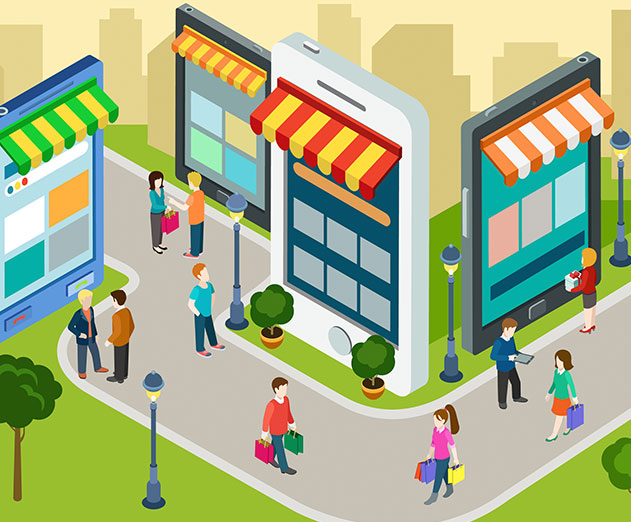 Why Texas Humor selected the Shopgate mobile commerce platform
Thursday, July 20, 2017 by Richard Harris

Shopgate has announced Texas Humor, a clothing brand that emphasizes Texas pride, selected their mobile commerce platform solution to develop an enhanced mobile shopping application for its customer base. The mobile app allows Texas Humor to further connect with customers through advanced features including push notifications, abandoned cart reminders and exclusive mobi...
---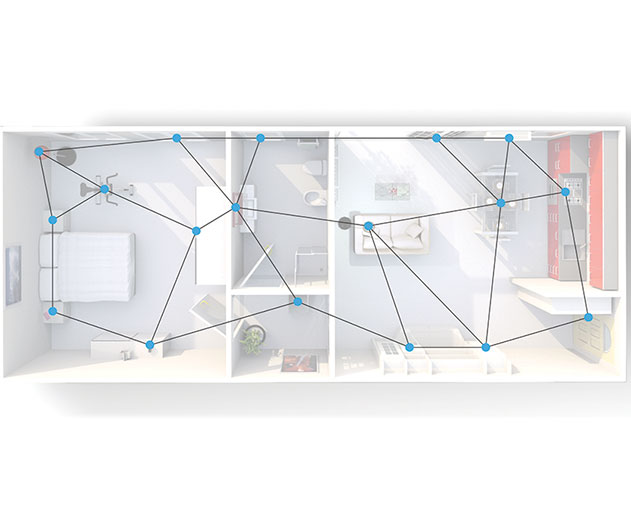 The first Bluetooth Mesh solution from Silicon Labs lands
Wednesday, July 19, 2017 by Richard Harris

To help developers simplify the design of mesh-networked devices for the Internet of Things (IoT) and get to market faster, Silicon Labs introduced a comprehensive suite of software and hardware that supports the new Bluetooth mesh specification. The new Bluetooth mesh solution benefits from the company's proven mesh networking expertise and includes development tools, ...
---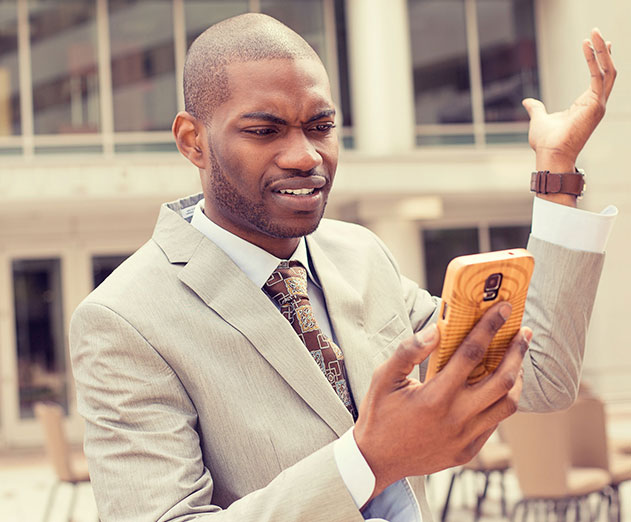 Stop masking your crappy apps
Wednesday, July 19, 2017 by Omed Habib

This may come as a surprise, but the "close door" button in an elevator does absolutely nothing to make the door shut faster. It's purely a psychological ploy to ease the minds of impatient riders. It tricks them into thinking that they're speeding up their ride when in reality it is solely designed to calm their nerves during unwanted seconds spent waiting.Developers h...
---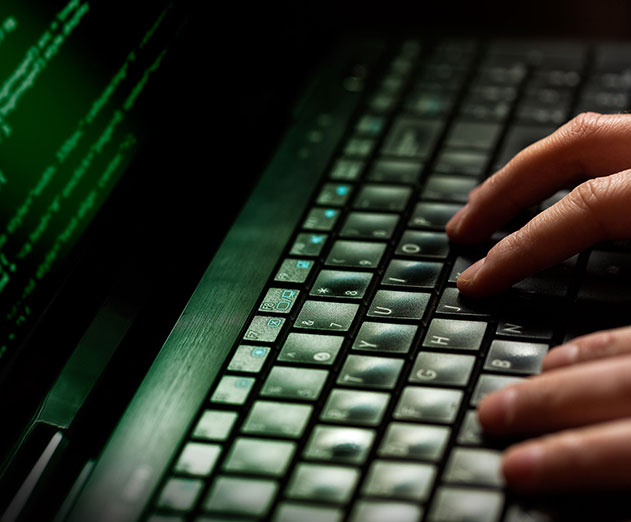 5,000 developers and professionals responded in Skill Up 2017
Wednesday, July 19, 2017 by Richard Harris

Nearly 5,000 developers and tech professionals across the world responded to Packt's third annual Skill Up survey to share their thoughts on the latest tech tools and trends, and how they work and learn. Skill Up 2017 also investigated wider questions about the tech industry - from its status and value in organizations and industry, through to urgent issues around diver...
---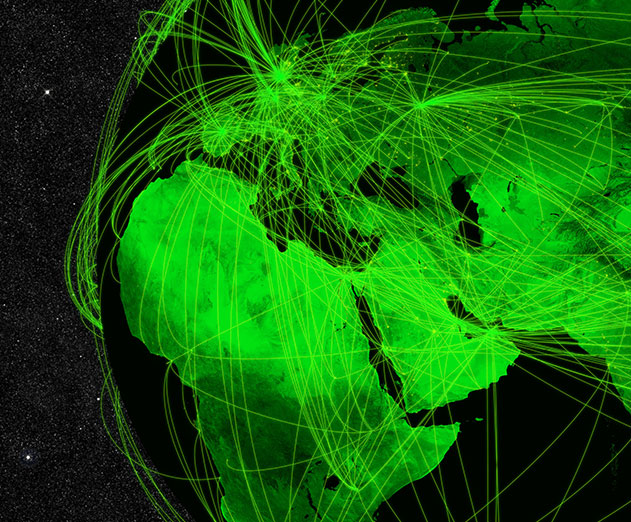 Amos Ben Yaacov hired as PacketZoom's General Manager EMEA
Tuesday, July 18, 2017 by Richard Harris

PacketZoom, a leader in mobile application acceleration, announced today that it has expanded to Europe to help accelerate mobile app performance in the region. The company has hired industry veteran Amos Ben Yaacov as its new General Manager EMEA to oversee growth throughout Europe and bring PacketZoom's proprietary app analytics, controls and acceleration technology t...
---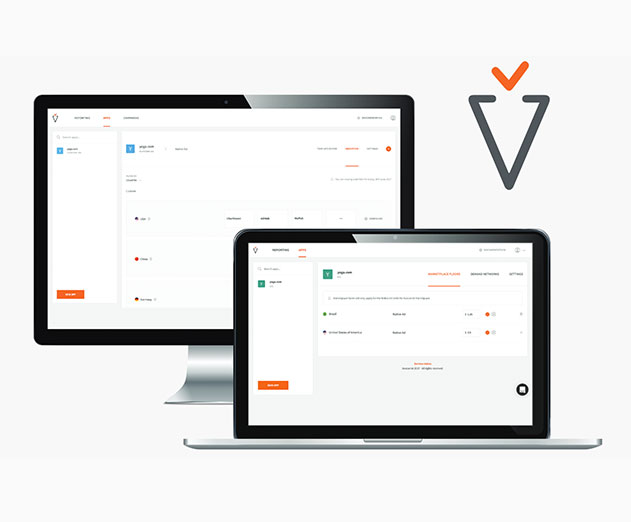 Avocarrot Unified SSP for mobile is launched from Glispa
Monday, July 17, 2017 by Richard Harris

Following the announcement of its fourth strategic acquisition, Glispa Global Group, a mobile ad tech company, unveils its newest product offering, Avocarrot, the full-service monetization platform which serves all types of mobile in-app advertising, both programmatic and performance-based. The new platform offers full transparency, control, and ease of use to boost and...
---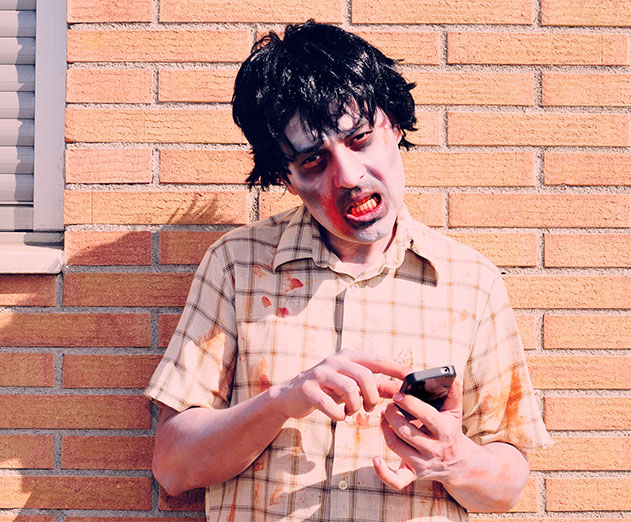 Zombie apps in the Google Play Store
Friday, July 14, 2017 by Richard Harris

Anura, fraud protection software from eZanga that identifies bots and human fraud, has announced that more than 1,300 apps in the Google Play store contain code that activates Android phones in "sleep mode" for the purpose of engaging with mobile advertisements unbeknownst to their owners. After detecting click attempts made from a variety of Google Play Store apps...
---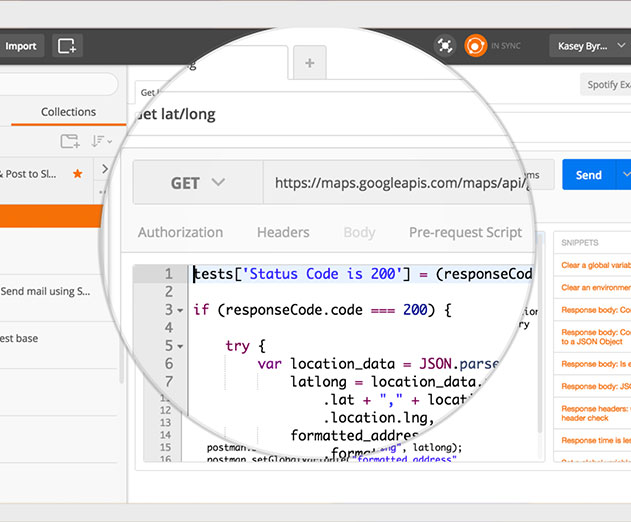 Postman app version 5.0 allows access to popular Postman Pro features
Friday, July 14, 2017 by Christian Hargrave

Postman has announced a major update to its free Postman app, version 5.0. Starting immediately, users of 5.0 will have limited-quantity access to many of the paid features of their Pro offerings, intended to support small and individual development projects.With this product release, all API developers can leverage the full power of Postman, with support at every stage...
---
Open Source Summit North America announces additional keynote speakers
Friday, July 14, 2017 by Richard Harris

The Linux Foundation has announced additional keynote speakers for Open Source Summit North America, taking place September 11-14 in Los Angeles, CA.The Linux Foundation Open Source Summit is the premier open source technical conference in North America, gathering 2,000 developers, operators and community leadership professionals to collaborate, share information and l...
---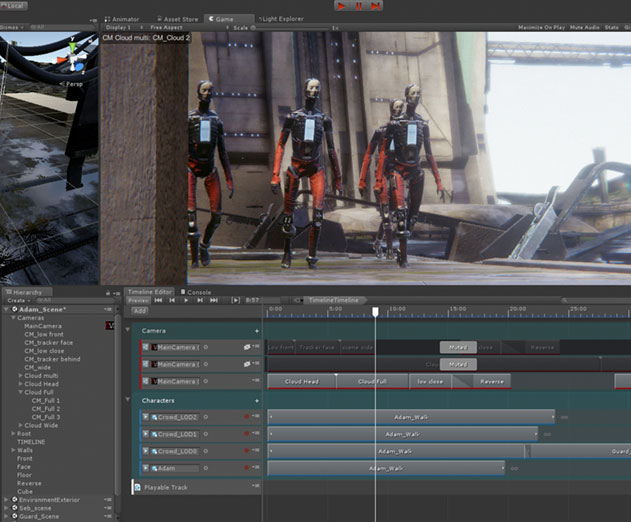 Unity 2017.1 goes subscription based
Friday, July 14, 2017 by Richard Harris

Unity Technologies announced that Unity 2017.1 is now available to download from their Store. The update is the start of a new cycle that will evolve their popular game engine. 2017.1, which is the company's first fully subscription-based product, focuses on helping teams work together more collaboratively by equipping artists and designers."Unity 2017.1 is a one-stop c...
---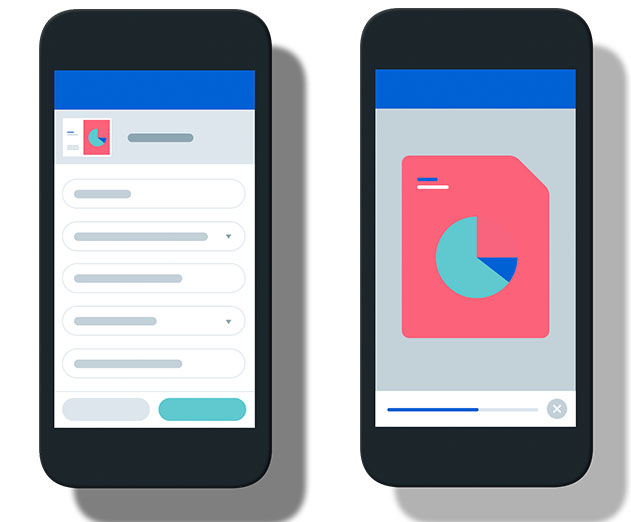 Box Elements for developers powers content experiences in their apps
Friday, July 14, 2017 by Richard Harris

Box, Inc., a cloud content management company, has introduced Box Elements, a new set of tools for businesses of all sizes to bring their content experience into any application built with their Platform. The first set of tools, UI Elements, is generally available and includes four pre-built, customizable components of their user interface. The company also announced th...
---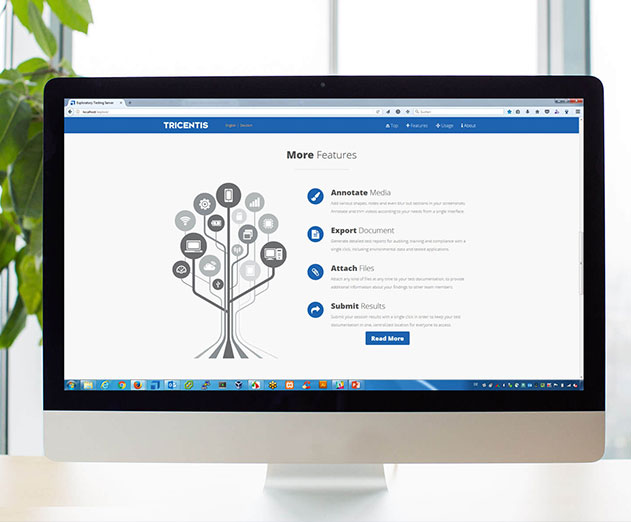 Atlassian JIRA gets a new exploratory testing tool
Thursday, July 13, 2017 by Christian Hargrave

Tricentis has released an exploratory testing tool available as a native add-on for Atlassian JIRA. The Tricentis session-based exploratory testing tool simplifies the planning, documentation, and reporting of exploratory testing directly within the JIRA environment - with full traceability between exploratory test results and the associated JIRA issues. Explorator...
---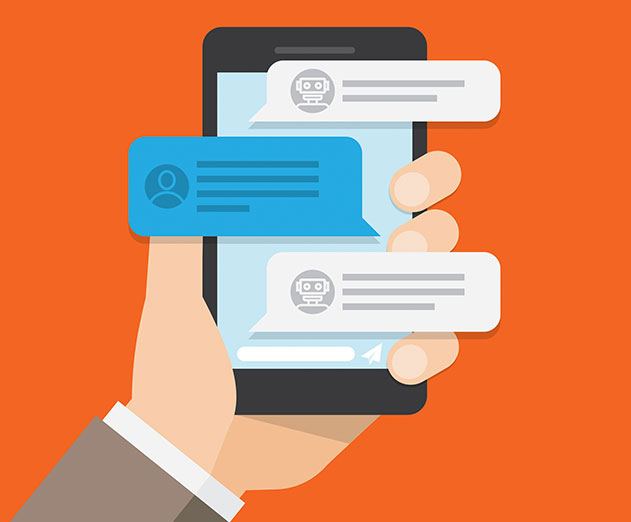 Bottr.me aims to simplify the way we work with personal AI bots
Thursday, July 13, 2017 by Christian Hargrave

Bottr.me, a chat bot creation tool, has received backing from 500 Startups, Purvi Capital, Google MD Rajan Anandan and Abhishek Gupta from TLabs. Launched in private beta earlier this year as a way to create one's very own smart AI based virtual avatar, this startup wants to fundamentally change the way we create and consume information and services online. B...
---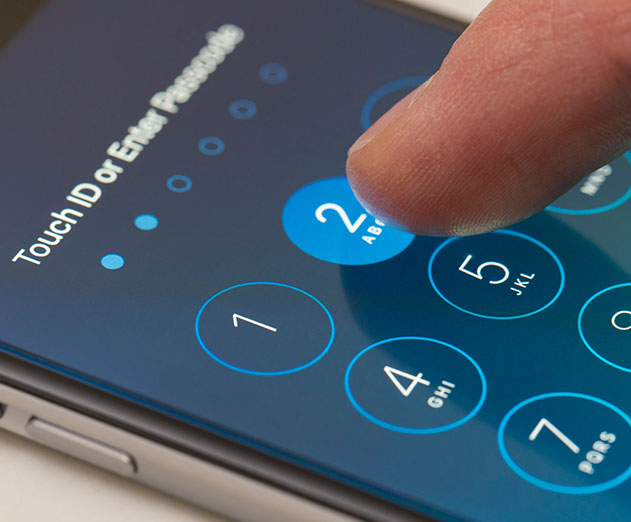 iOS 11 security implications
Thursday, July 13, 2017 by Richard Harris

Apple's iOS 11 won't be released until this fall, but its in public beta now - available for both developers and enterprising consumers alike to test it out. Beta versions inherently come with bugs, but some features of the operating system will continue to pose problems after the market-ready version is released. Richard Stiennon, Chief Strategy Officer of Blancco Tech...
---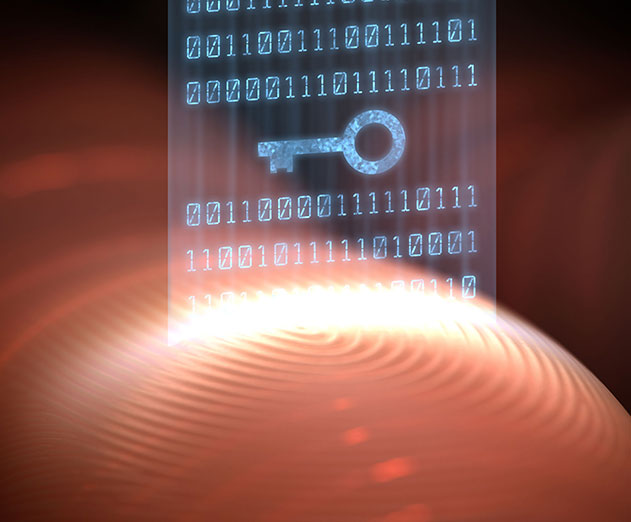 New biometric authentication could be a password killer
Wednesday, July 12, 2017 by Christian Hargrave

Pramati Technologies has announced the ThumbSignIn biometric authentication SaaS platform for mobile and web applications and additionally its certification by the FIDO Alliance. The platform enables enterprises and service providers to deploy strong authentication solutions that reduce reliance on passwords and protect against phishing, man-in-the-middle, and replay at...
---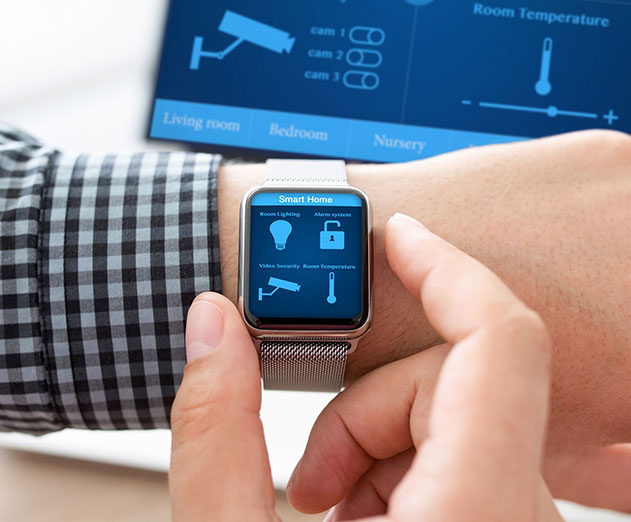 IFTTT report shows we love talking to connected devices
Wednesday, July 12, 2017 by Richard Harris

Almost everything is connected, or wants to be. Taking a stroll down the isles of any electronics store and it's not so much about the device can do by itself anymore, but what it can do online. I can testify personally that 80% of my own home is connected now. My electric source has two amp-clamps on it that report live power usage back to me. Most of our lighting...
---
New fiber subsea system will connect Americas to the Caribbean
Tuesday, July 11, 2017 by Christian Hargrave

Deep Blue Cable, the developer, owner and operator of a subsea fiber-optic system providing connectivity across the Caribbean islands and to the Americas, has announced that they have contracted with TE SubCom, a TE Connectivity Ltd. company and an industry pioneer in undersea communications technology, to build and deploy the Deep Blue subsea cable system. The pan-Cari...
---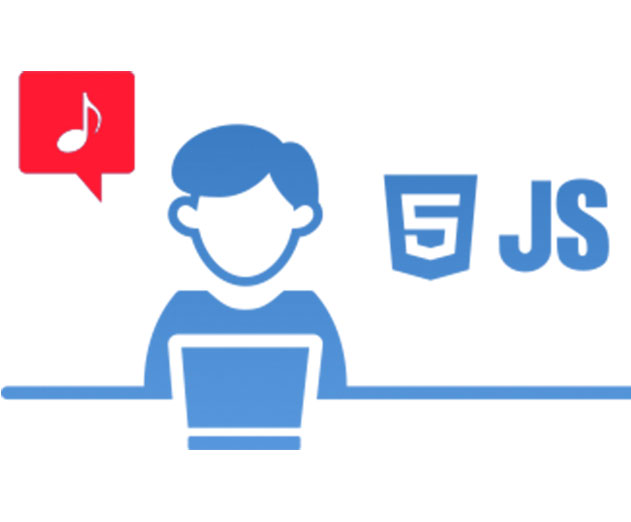 Onsen UI for Vue lets developers create mobile apps in Vue style
Tuesday, July 11, 2017 by Richard Harris

Monaca, a HTML5 hybrid app development platform, announced its stable release of "Onsen UI for Vue". Onsen UI is its open source UI framework for building hybrid mobile apps (Cordova/PhoneGap) and progressive web apps. Monaca released Onsen UI v2 in September 2016 with a significant architectural change. Onsen UI v2 has become a JavaScript framework independent, We...
---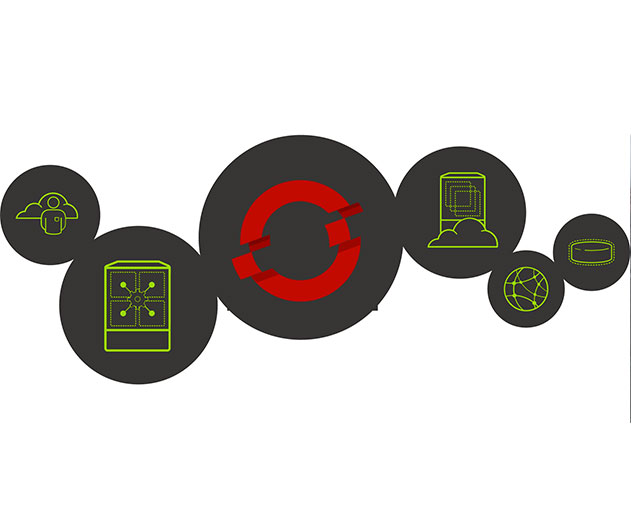 OpenShift Online lets developers deploy and scale public cloud-native apps
Tuesday, July 11, 2017 by Christian Hargrave

Red Hat, Inc. has introduced the next generation of Red Hat OpenShift Online, their open source, container-native, multi-tenant cloud platform. Based on the same Linux container- and Kubernetes-based foundation as the OpenShift Container Platform, OpenShift Online gives developers the ability to quickly and easily build, deploy and scale cloud-native applications in a p...
---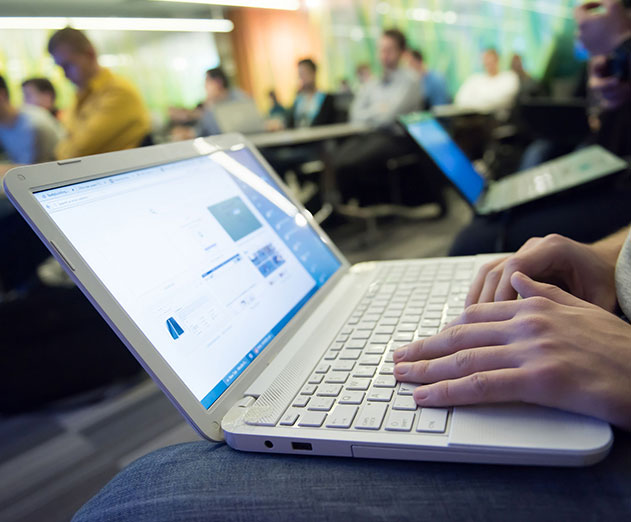 Introduction to Kubernetes from The Linux Foundation released
Monday, July 10, 2017 by Richard Harris

The Linux Foundation, the nonprofit advancing professional open source management for mass collaboration, has announced its newest massive open online course (MOOC) is now available. The free course, LFS158x - Introduction to Kubernetes, is offered through edX, the nonprofit online learning platform founded in 2012 by Harvard University and Massachusetts Institute of T...
---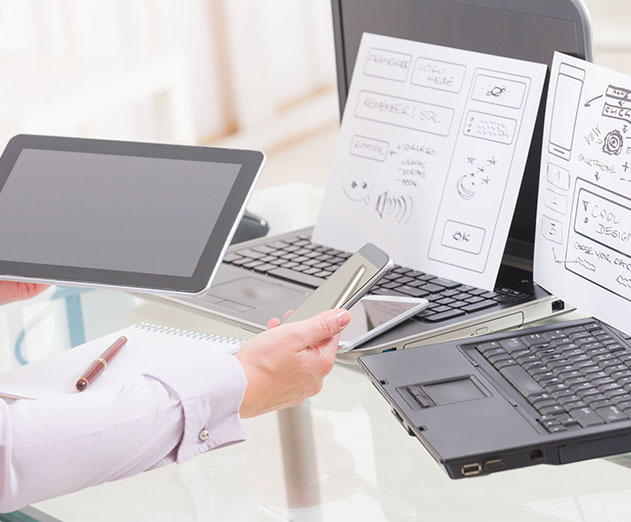 The case for developer platforms as seen by Oracle
Friday, July 07, 2017 by Richard Harris

Developers' lives are getting more challenging than ever. In the past, CIOs would give them the environment they had to work in, and operations was never part of their daily worries. But with the advent of cloud computing and broad adoption of DevOps methodologies, developers are now responsible for thinking about their environment, orchestrating containers, monitoring ...
---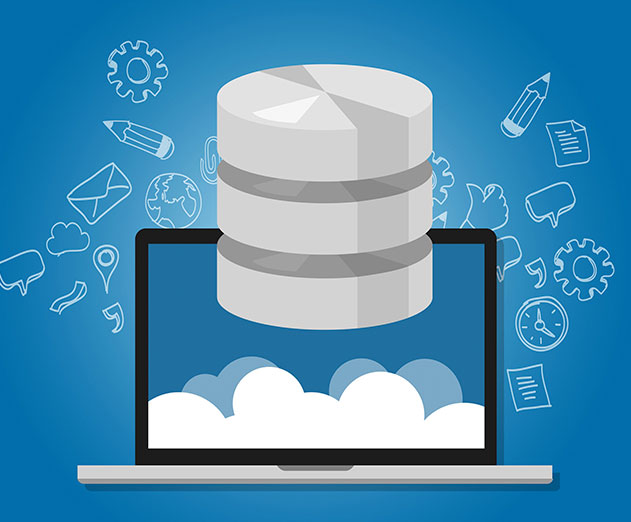 New Actian Zen delivers a nano database footprint solution for IoT
Thursday, July 06, 2017 by Richard Harris

Actian, a hybrid data management, analytics and integration company, has released Actian Zen Embedded database, a multiplatform, embeddable database for developers delivering applications to self-managed, small footprint environments. Actian Zen is suited to meet the needs of software developers and data-driven device manufacturers delivering IoT applications. Appl...
---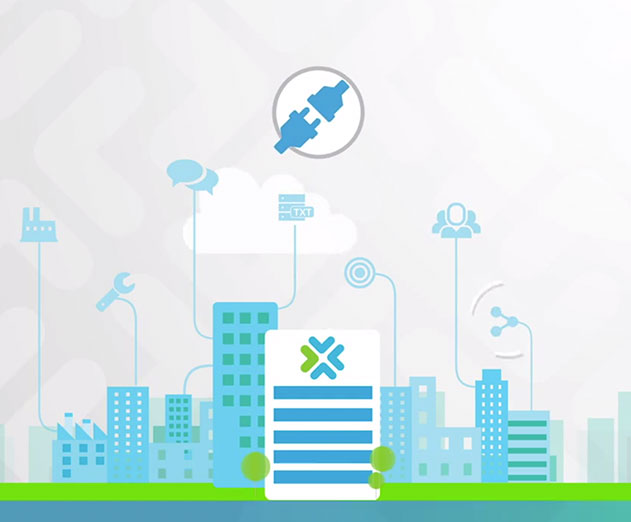 Developers using Scribe get more tools to code faster
Thursday, July 06, 2017 by Christian Hargrave

Scribe Software announced the general availability of the Developer Success Portal, designed to help developers do more with Scribe Online, its integration platform as a service (iPaaS). With the release, it offers a comprehensive resource that enables application and integration developers at enterprises, systems integrators, and SaaS providers to build applications th...
---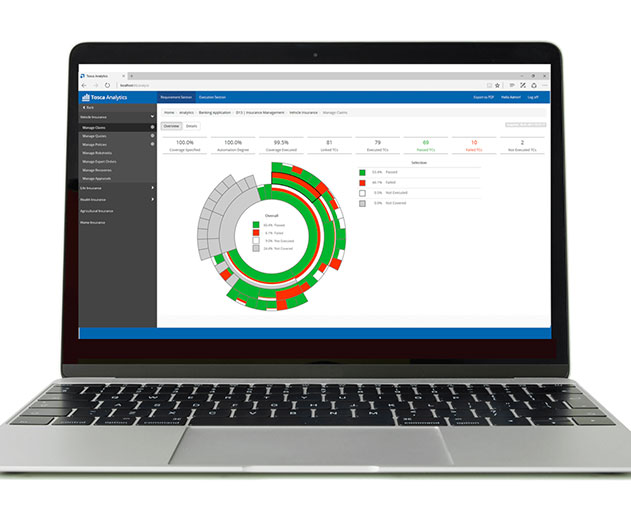 Tricentis targets the unexplored risks of data integrity failures
Thursday, July 06, 2017 by Michael Haynes

Tricentis has announced a major expansion of its automated software testing platform, Tricentis Tosca. Tricentis Tosca now incorporates a new approach for testing two critical components of enterprise infrastructure: Business Intelligence (BI) and Data Warehouses (DW). Because data can be compromised when it is created, integrated, moved, or transformed, Tricentis Tosca...
---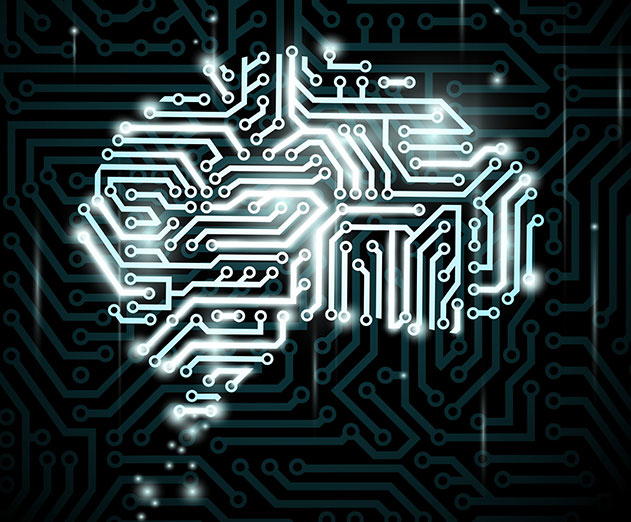 IBM proves commitment to Java and Scala communities
Tuesday, July 04, 2017 by Richard Harris

IBM is announcing a collaborative development initiative with Lightbend, a creator of the Reactive Application Development Platform, to help advance the development of artificial intelligence (AI) and cognitive solutions in the enterprise. The resulting joint solutions will be designed to provide a complete toolchain for Java and Scala developers to easily build and dep...
---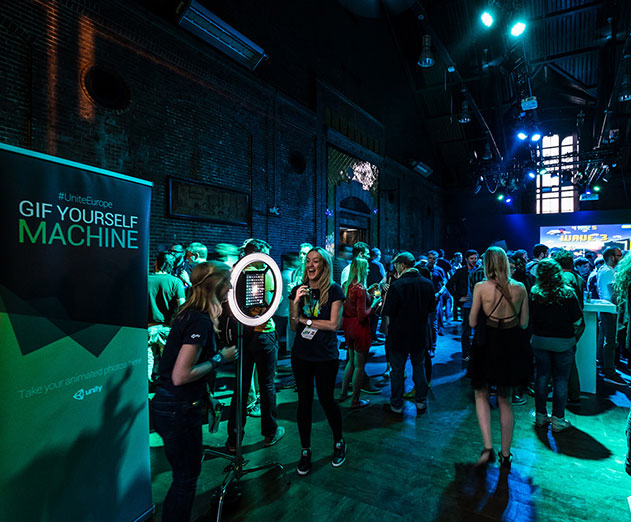 Your Unite Europe 2017 keynote briefing
Monday, July 03, 2017 by Christian Hargrave

Unite Europe 2017, taking place in the beautiful city of Amsterdam, has just kicked off! Over the next two days, artists, developers, teachers, filmmakers, researchers, storytellers and anyone using Unity will come together to talk about what they love most - creating with Unity.The opening keynote has just concluded and several big announcements have came down the pipe...
---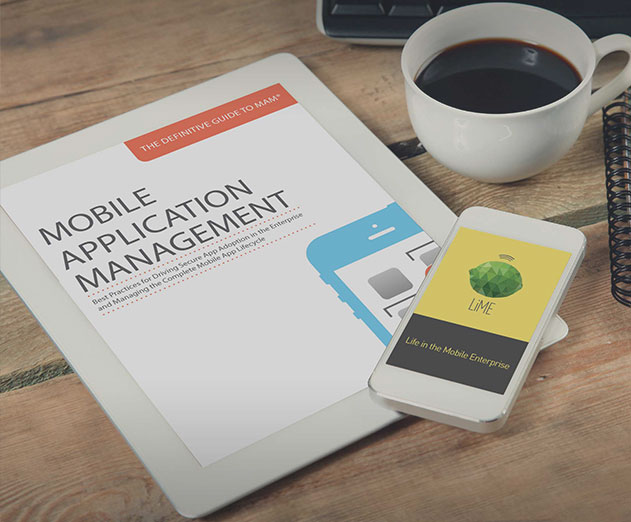 Apperian announces new security capabilities
Monday, July 03, 2017 by Richard Harris

Apperian, an Arxan company and provider of mobile application management (MAM) and security solutions, has announced several platform enhancements, which increase the security of enterprise mobile app data. These updates take advantage of native device capabilities, multiple industry protocols and additional password controls, to provide a solution for distributing secu...
---
The cloud needs a makeover survey says
Monday, July 03, 2017 by Richard Harris

Fugue, Inc., has released the results of its 2017 State of Cloud Infrastructure Operations Survey. The survey, fielded to over 300 IT operations professionals, executives, and developers, found that most respondents believe that the cloud is not living up to expectations because of compliance and security concerns, unexpected downstream costs, and the glut of cloud mana...
---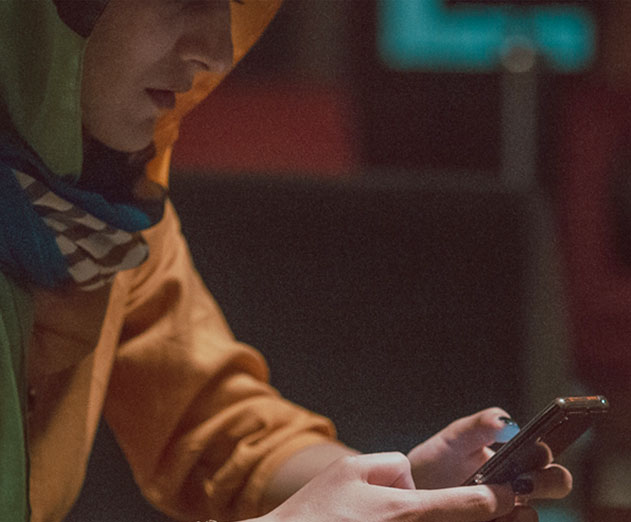 Helping tackle the Iranian drug addiction with an app
Friday, June 30, 2017 by Christian Hargrave

United for Iran, a Bay-Area NGO working to promote civil liberties and civil society in Iran, is announcing the release of Haami: a new android app that is designed to provide help for recovering from addiction.Haami, which means "ally," is a mobile health application that will aid Iranians dealing with addiction by assisting them with dialing back compulsion and offeri...
---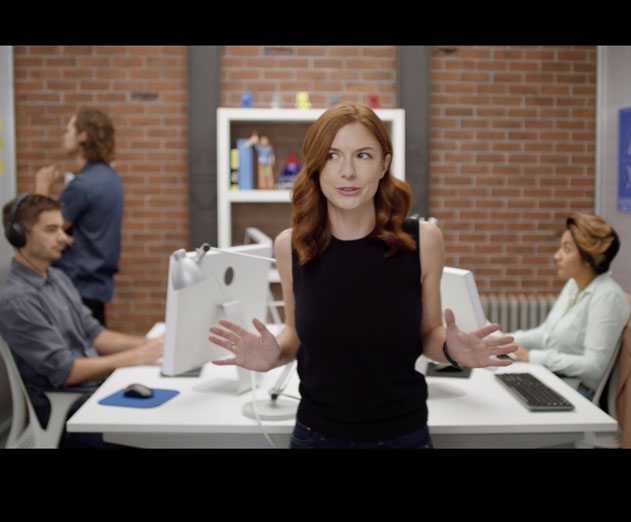 $100M in app developer funds available to build Cloudflare apps
Friday, June 30, 2017 by Richard Harris

Cloudflare, an Internet performance and security company, is introducing the all-new Cloudflare Apps, a free platform that enables developers to build applications that leverage their global infrastructure and distribute them to the more than six million users on their network. As part of this new platform, the company is announcing the $100 million Cloudflare Developer...
---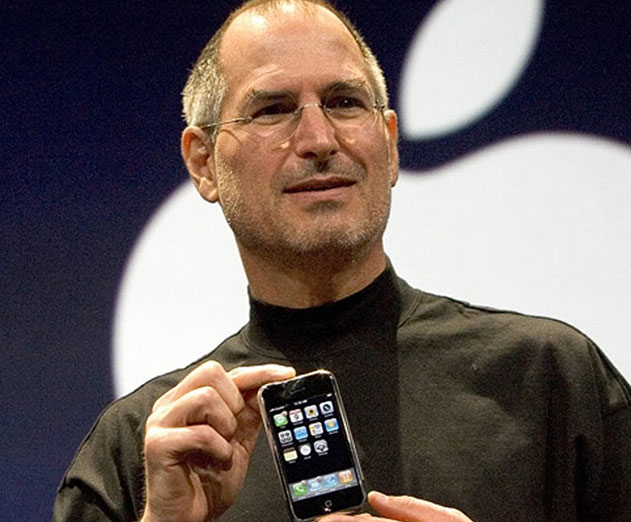 10 years after the iPhone launch here is how people feel now
Thursday, June 29, 2017 by Richard Harris

To coincide with the 10th anniversary of the launch of iPhone, Axway has published results from a survey that examines the role that smartphones play in enhancing consumer lives with improved services and experiences, and how consumers would like to see the smartphone evolve in future. The survey of 1,200 U.S. consumers found that consumers value data security and priva...
---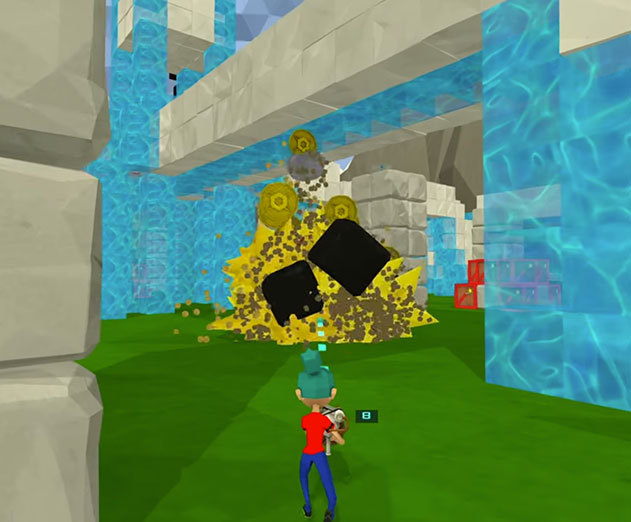 Multiplayer arena and game builder released by uGen World
Wednesday, June 28, 2017 by Richard Harris

uGen World, an indie game studio, has announced the launch of a cross-platform virtual playground for gamers to build, share, and play called Q.U.I.R.K.. Q.U.I.R.K. (Quantum Universe Interaction and Replication Kit) is directed by user feedback and fueled by user-generated content so players can enjoy an ever-changing selection of fun and innovative games. Q.U.I.R.K. al...
---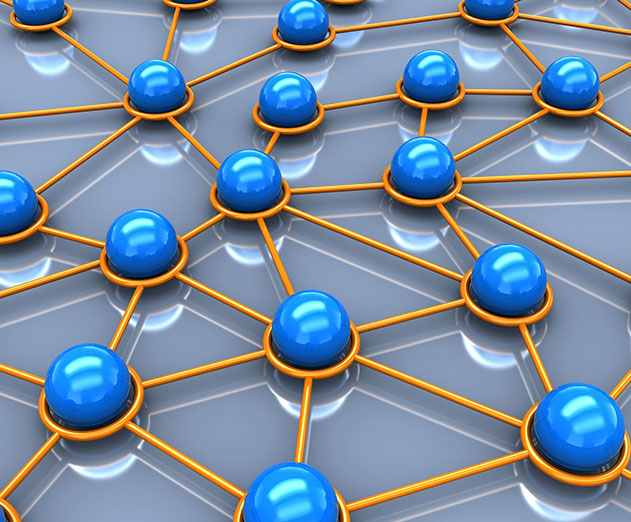 Open source is truly open for business
Wednesday, June 28, 2017 by Christian Hargrave

NodeSource, the Node.js company, has announced the results of a new survey fielded among enterprise software developers ranking open source projects across a variety factors, including hiring, entrepreneurism and the likelihood of IPOs in the near future.The survey, which was aimed at gauging the momentum of Node.js within the open source software ecosystem, revealed th...
---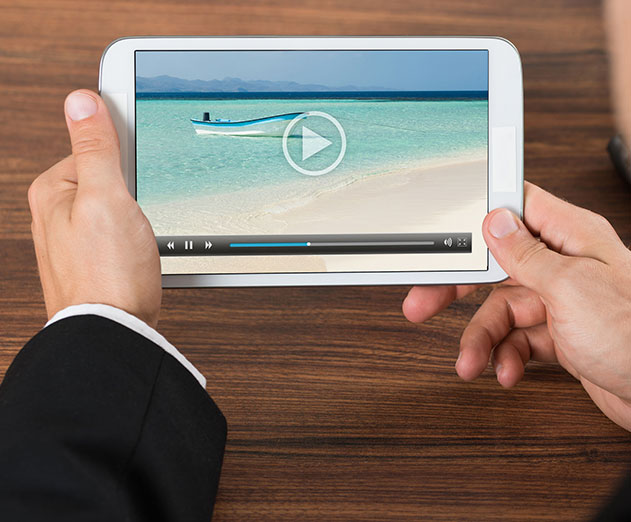 Mobile video challenges most app marketers new report says
Wednesday, June 28, 2017 by Richard Harris

If Digital Video 1.0 was characterized by the repurposing of TV content for the PC, then the current growth in Mobile Video is anything but repurposing Web or TV video content for mobile devices, according to research commissioned by mobile growth platform YouAppi.The research conducted by Dimensional Research found that 94% of the 218 global mobile marketer and agency ...
---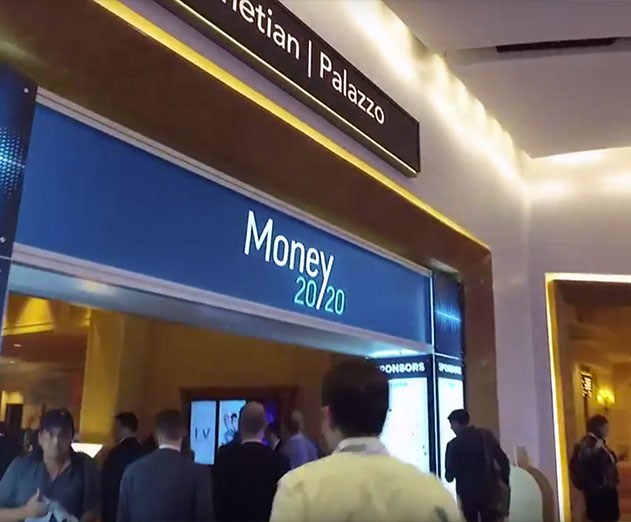 Cloud based POS system comes to AEVI Global Marketplace
Tuesday, June 27, 2017 by Christian Hargrave

At the Money20/20 event, AEVI and Epos Now has announced a partnership to bring customizable, cloud-based Point Of Sale (POS) systems to AEVI's Global Marketplace, a B2B app store for business management. This collaboration will allow merchants to operate their POS system away from their premises, while protecting valuable data, and building a fully customizable and sca...
---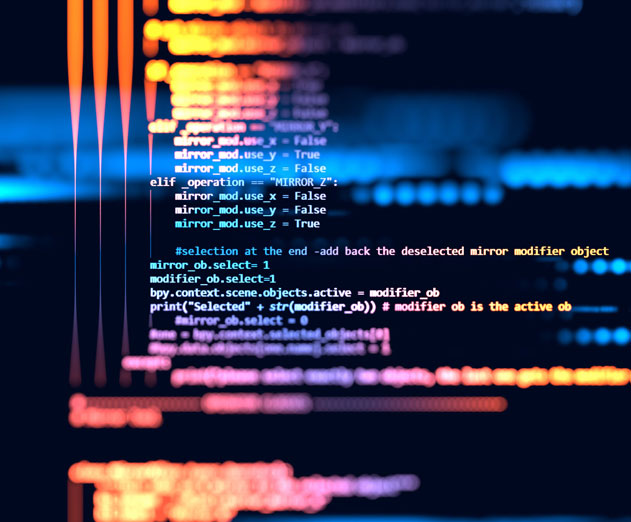 With DevOps security must work differently
Tuesday, June 27, 2017 by Michael Haynes

Because "software is eating the world," as Mark Andreessen famously noted, application security gets harder every day; every line of code written opens organizations to new vulnerabilities and breaches. Furthermore, legacy solutions, such as static analysis, dynamic analysis and web application firewalls have failed to keep pace with Agile and DevOps practices. Teams ne...
---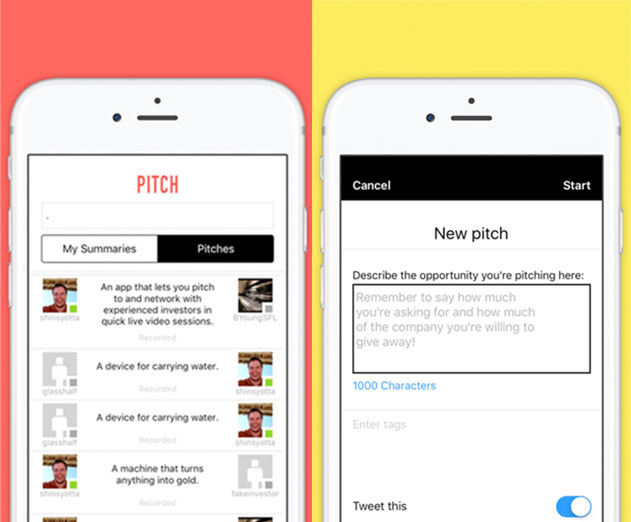 Find angel investors in real time with this app
Tuesday, June 27, 2017 by Richard Harris

2UP Technology, Inc., a mobile application developer of peer-to-peer video apps, has announced the launch of "Pitch Investors Live," a new app that connects entrepreneurs with investors using live video. The app connects entrepreneurs looking to turn their idea into a reality with angel investors who are looking to find great new companies in which to invest. The app is...
---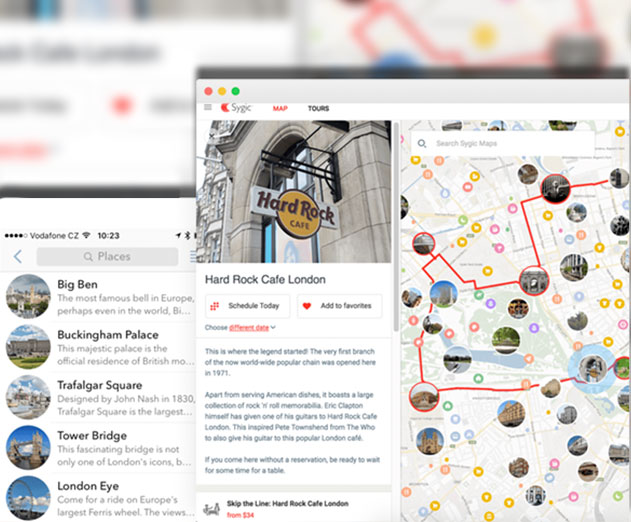 Sygic Travel offers trip planning SDK and API to developers
Thursday, June 22, 2017 by Richard Harris

A global trip planner, Sygic Travel, is now offering its Software Development Kit containing standalone JSON API and libraries for iOS, Android and web to other developers. The content, which has already been used by millions of satisfied travelers, includes 20 million points of interest, 2 million hotels, 70,000 tours and thousands of 360° videos. It can be used to cre...
---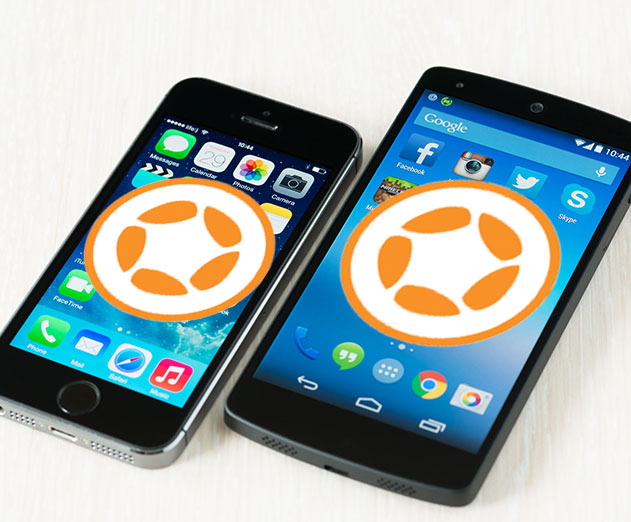 Corona goes free today including enterprise version
Thursday, June 22, 2017 by Richard Harris

Corona Labs​, the creators of a cross-platform app development platform, has announced that the Corona framework will become completely free for app developers starting today. Until now, the Corona development platform existed in two versions: a free core product named Corona SDK and an additional paid option named Corona Enterprise. The Enterprise version allowed...
---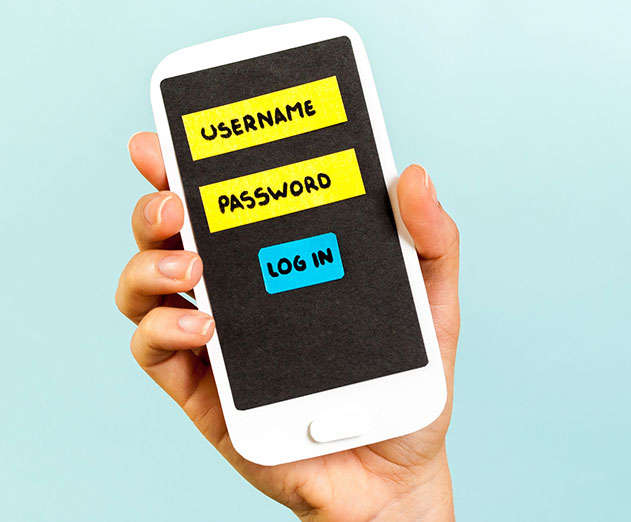 VASCO launches overlay detection in DIGIPASS
Thursday, June 22, 2017 by Michael Haynes

VASCO Data Security International, Inc., a provider of identity, security and business productivity solutions, has announced its ability to help organizations detect and mitigate mobile application overlay attacks through added functionality in the DIGIPASS for Apps Runtime Application Self-Protection (RASP) module.Overlay attacks are increasingly being deployed to stea...
---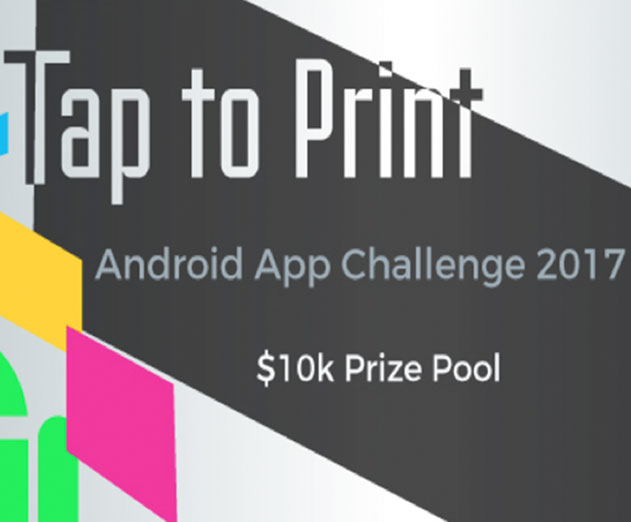 Tap to Print: Android App Challenge
Thursday, June 22, 2017 by Richard Harris

Add print to your app by July 12th for guaranteed prizes!Android developers, want a reward for boosting your app(s)? Mopria is awarding devs who give their app the useful function of mobile printing.The ability to print is a great tool for your app; it can increase your user retention, spike in-app purchases, and enhance your usability.Take part in the Tap to Print Chal...
---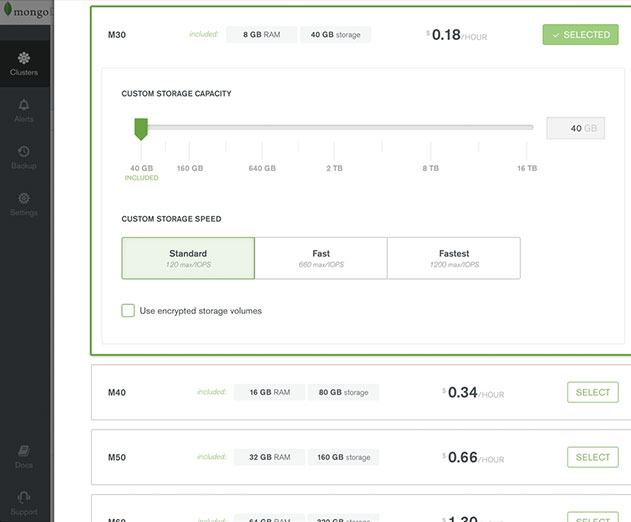 MongoDB Atlas is now available on top cloud platforms
Wednesday, June 21, 2017 by Christian Hargrave

MongoDB has announced that MongoDB Atlas, its cloud database as a service, is now available to users on the top three public cloud platforms. Atlas has extended its availability beyond Amazon Web Services (AWS) to include Google Cloud Platform (GCP) and Microsoft Azure, delivering on its vision of running MongoDB anywhere. The addition of support for Azure and GCP...
---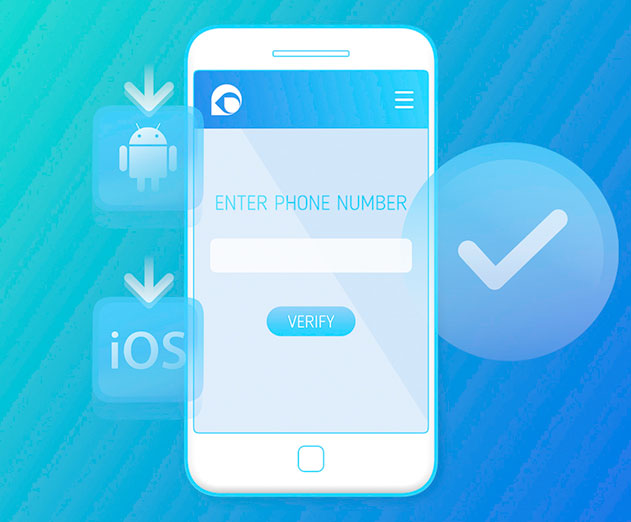 App Verify SDK gets update for new iOS capabilities
Wednesday, June 21, 2017 by Richard Harris

TeleSign, an end-to-end communications platform as a service (CPaaS), has announced new iOS capabilities for its mobile app verification service, App Verify. App Verify for iOS is a lightweight software development kit (SDK) that enables mobile app developers to streamline the onboarding account verification process to assist with increasing conversions and providing id...
---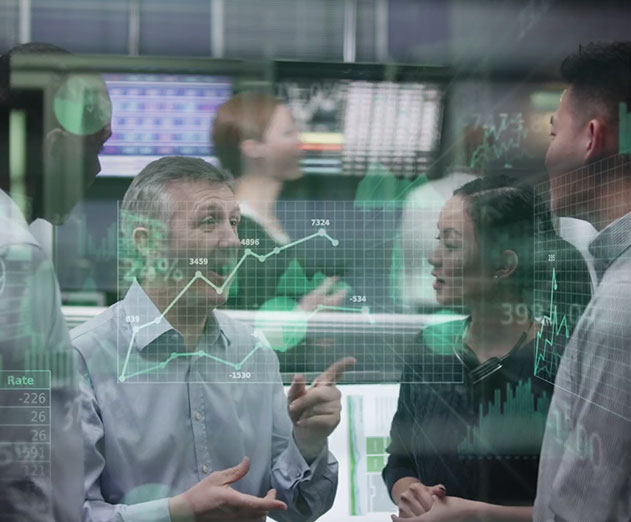 MongoDB delivers financial data up to 250x faster says IHS Markit
Wednesday, June 21, 2017 by Richard Harris

The data delivery service is powered by a complex infrastructure originally built on a relational database. Growing data volumes and new requirements mandated a faster and more scalable solution. For many customers, the value of data is directly related to its timeliness so even the slightest delay risks placing them at a competitive disadvantage. To improve the custome...
---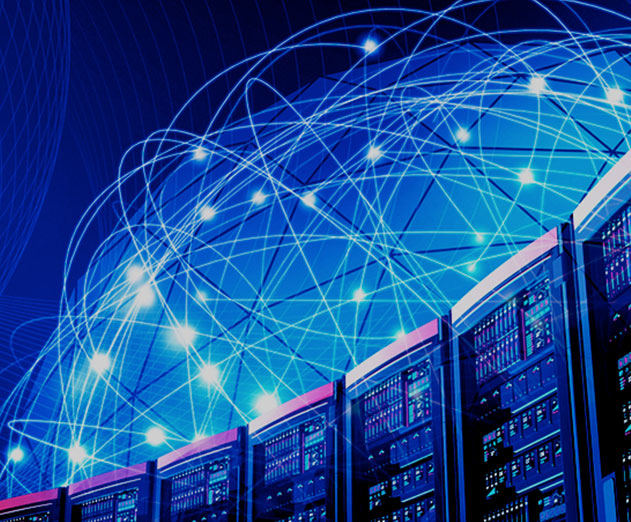 NS1 launches Managed DNS Developer Edition
Wednesday, June 21, 2017 by Michael Haynes

Developers and emerging businesses are often keen to adopt new cloud technologies, yet many of these customers lack access to advanced DNS and traffic management services. To address this gap, NS1 has announced the launch of Managed DNS Developer Edition. NS1's Managed DNS Developer Edition gives developers and emerging small to medium-sized businesses access to t...
---
The top 20 best cities to live if you are a gamer
Wednesday, June 21, 2017 by Richard Harris

With the Electronic Entertainment Expo 2017 drawing large crowds to Los Angeles until June 15 and U.S. gaming revenues expected to exceed $25 billion this year, the personal-finance website WalletHub has released its report on 2017's Best Cities for Gamers. To determine the best places to be a serious gamer, WalletHub's number crunchers compared the 100 largest cities a...
---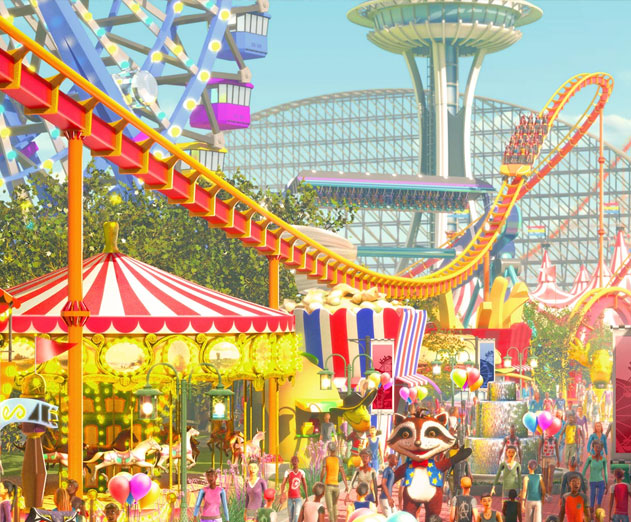 Tapjoy partners with Atari to monetize RollerCoaster Tycoon Touch
Tuesday, June 20, 2017 by Christian Hargrave

Tapjoy has announced a partnership with Atari, one of the world's most recognized publishers and producers of interactive entertainment, to make Tapjoy one of the first providers of rewarded advertisements in Atari's mobile games. Players of Atari's RollerCoaster Tycoon Touch can now earn free in-app coins by watching videos and engaging with other types of ads from Tap...
---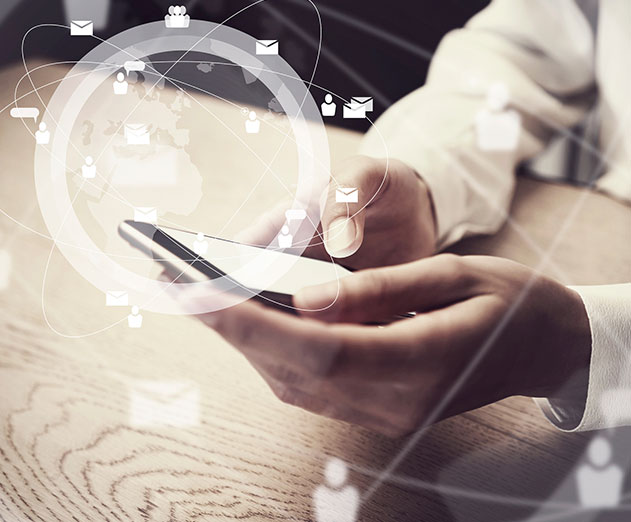 Why runtime application self-protection is critical for app security
Tuesday, June 20, 2017 by David Strom

Today most of us go about implementing security from the outside in. The common practice is to start by defining a perimeter and trying to defend it with various security tools. Even though perimeters have been porous for more than a decade, we still can't give up this notion that if we build a better wall we can keep our enterprises safer.Certainly that is where most e...
---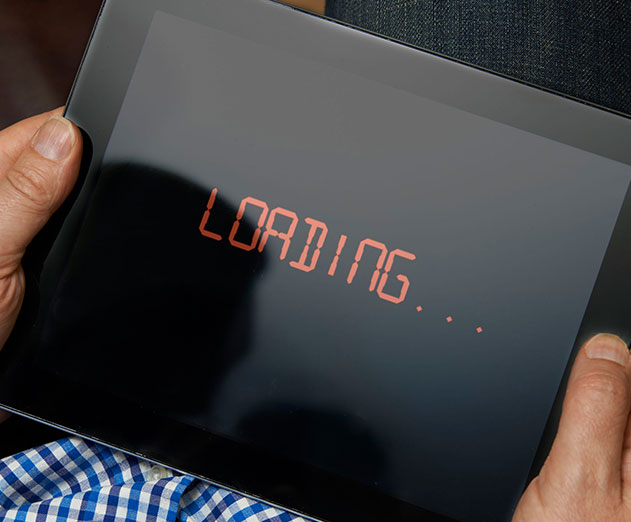 How mobile video load time affects ad delivery
Monday, June 19, 2017 by Patrick Kennard

Ask any mobile app developer, and they'll tell you that one of the greatest challenges in monetizing their apps through video ads isn't finding the right demand or knowing when to run the videos; it's figuring out how to present video ads without slowing down their apps. I'm sure every developer at some point has done a Google search for something like, "Which ad networ...
---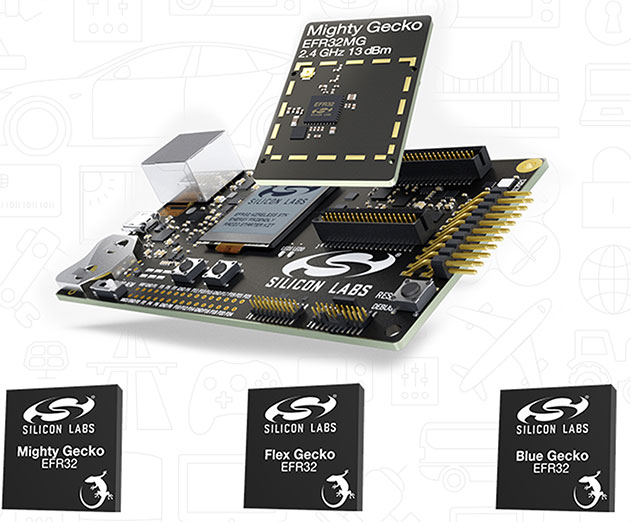 Wireless Gecko SoC now supports full bluetooth 5 connectivity
Friday, June 16, 2017 by Christian Hargrave

Silicon Labs expands its Wireless Gecko system-on-chip (SoC) portfolio with new multiband SoCs supporting full Bluetooth 5 connectivity and more memory options. Their new EFR32xG13 SoCs offer developers greater flexibility and more capabilities for applications using a single wireless protocol or requiring more memory for multiprotocol solutions, larger customer applica...
---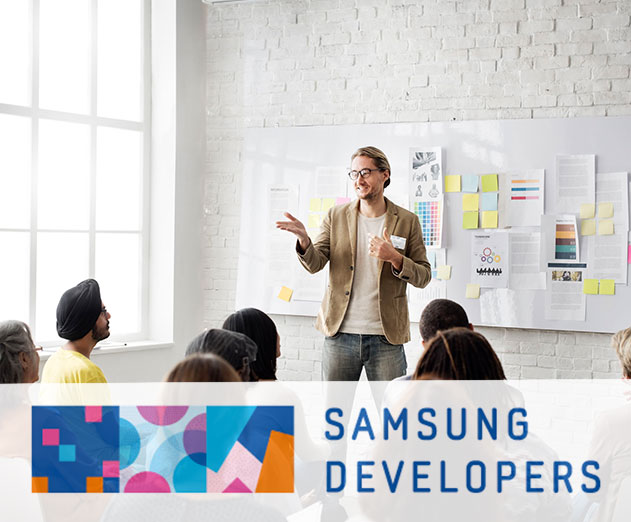 Samsung hosts first DeX developer workshop in New York
Friday, June 16, 2017 by Richard Harris

Samsung will host a free professional developer workshop for Samsung DeX, its new solution that lets you connect the Galaxy S8/S8+ to a monitor, mouse and keyboard and create a rich desktop experience.In this day-long workshop, enterprise application developers will learn how to optimize their existing applications for the features that DeX offers, including giving user...
---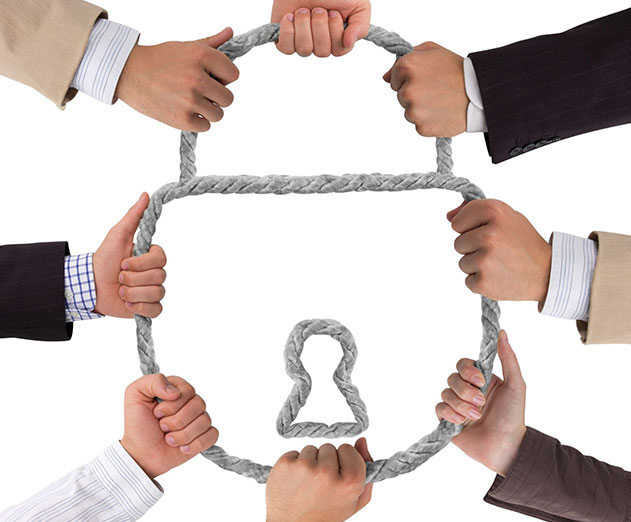 DevSecOps will help security and developers play nice
Thursday, June 15, 2017 by Richard Harris

Veracode, a security software company acquired by CA Technologies, has announced the results of a study examining the relationships between application developers and security teams.The study, conducted in conjunction with Enterprise Strategy Group (ESG), shows that despite the pervasive belief that security and development teams have conflicting priorities, initiatives...
---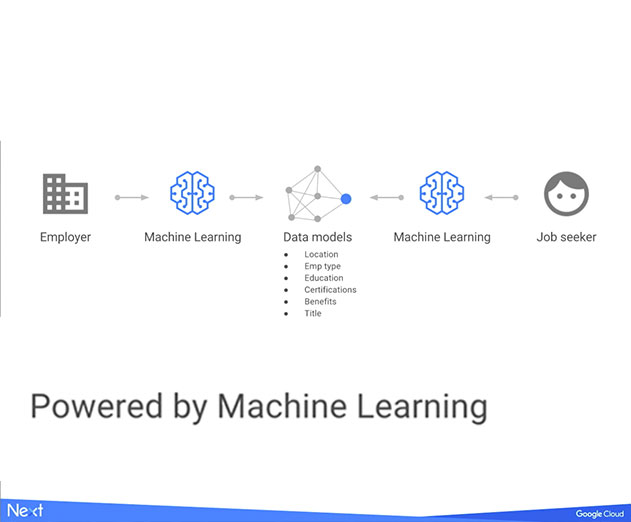 Endpoint Systems is utilizing the new Google Jobs API
Wednesday, June 14, 2017 by Christian Hargrave

Endpoint Systems, a systems integrator and developer of service and API software solutions, has announced it will offer services to help companies migrate and integrate their systems with Google's recently unveiled Jobs API platform. Google announced in May that it will be launching a job search engine in the U.S. that will leverage their existing technologies to offer ...
---
Personal Financial Wellness API announced at Digital Banking Summit
Wednesday, June 14, 2017 by Michael Haynes

Life and technology are becoming inseparable, with services like Amazon Alexa providing on-demand insights and forward-looking advice through the data we willingly provide to them. When it comes to leveraging that data to guide consumers in achieving financial balance and wellness, however, this type of simple, digital personalized guidance is lacking. This is surprisin...
---