NFTs
Physical NFT gallery opens in Europe
Friday, June 17, 2022
The female-founded and female-first physical NFT gallery that connects the physical with the digital art world has opened in Europe. The founders Lynn Rosenberger and Lilien Hornung-Mary founded the gallery for collectors and creators alike to purchase, produce and learn about NFTs and digital art.
One of the first of its kind in Europe, and the first in the UK's capital, the female-founded and female-first NFT Gallery in Mayfair has now opened its doors to the public following its inaugural launch event on Thursday.
The NFT Gallery has opened with the inaugural exhibition 'Surface Tension', showcasing solely female artists working in the digital sphere.
Mayfair's first physical NFT Gallery, female-founded and female-first, has opened
Thursday night's opening party went with a bang, with the great and the good from the fields of the arts, tech, business, and beyond, gathering together to celebrate the launch over the gallery's two floors and 270 square meters, and spilling out onto London's most famous art street.
Attendees included artists Maxim (of The Prodigy), Dan Pearce, Angel London, and Silia Ka Tung; Coinbase's Head of Europe, Google's Head of Arts, the COO of Family Offices from UBS, Deputy Chairwoman of Phillips Auction Miety Heiden, Director of Volta Art Fairs Kamiar Maleki, Joe La Placa of Cardi Gallery, Ania Catherine and Deheja Ti of Operator, Roxane Zand of Zand Fine Arts, curators Abigail Miller, Kenny Schachter, James Putnam; Ekaterina Daminova of Gemini, David Gryn of Daata Art, Robert Norton of Verisart, Alex Esoteric of Right Click Save, founder of Fem Foundry Amy Williams; models of the moment Ariish Wol and Ikram Abdi; designer/artist Joshua Scacheri, influencers Adrienne Everett, Jiawa Liu, Xenia Tchoumi, Tatum, Rocky & Louise Mazzilli, Jessica Ping-Wild, and Mason Smilie; and fellow female founder duo Anna Richey and Alla Ouvrova.
Guests sipped on champagne and fine French wines by Domaine Des Jeanne and cocktails by Brewdog Distilling Co., whilst nibbling on canapes By Sarrion, and were entertained with an incredible DJ set from Mr. CD, dancing well into the night.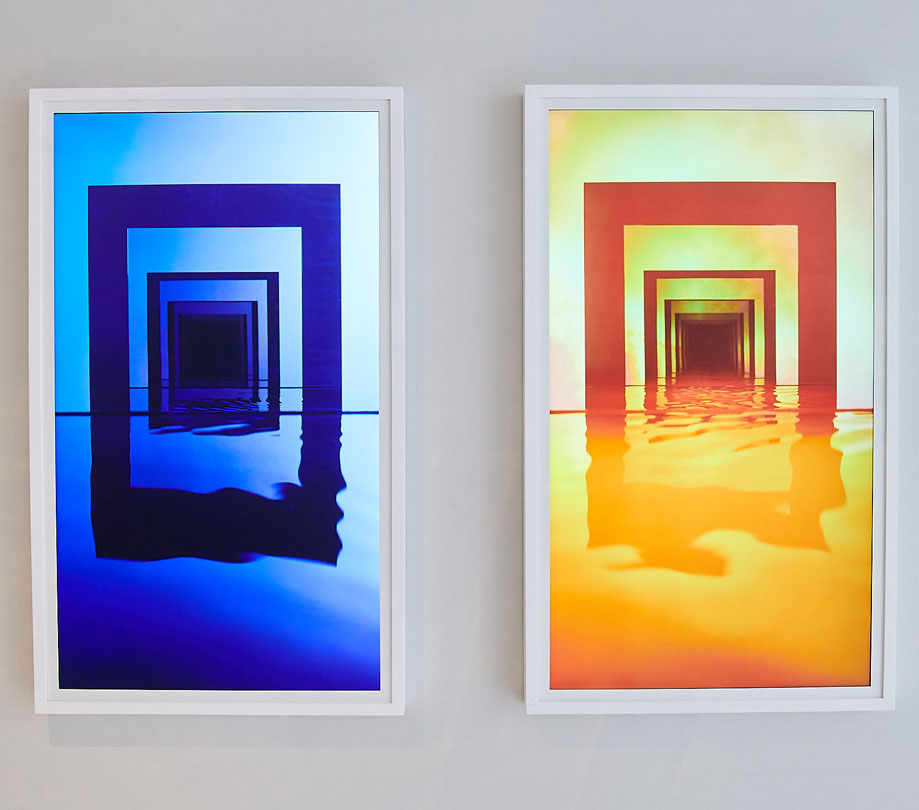 The NFT Gallery connecting the physical with the digital art world
The NFT Gallery was founded by Lynn Rosenberger and Lilien Hornung-Mary as an exciting new physical space for art collectors and creators alike to purchase, produce and learn about NFTs and digital art. Perfectly situated in the heart of London's flourishing art scene, the NFT Gallery is the conduit between the legacy art collecting world and the new digital era of creative expression.
Traditionally, women have been underrepresented in the worlds of art, technology, and investing, and so the NFT Gallery seeks to be an important space for female participants to showcase their talent and work more broadly in the digital art sector.
With a 270-square-meter gallery on Dover Street in Mayfair, The NFT Gallery is the go-to destination for NFTs and digital art. Set out across two floors, the ground floor exhibition space provides a place for viewing carefully curated NFTs exhibitions of the highest standard. The first floor is dedicated to learning through delivering a series of panel discussions, workshops, and events in conjunction with our ed-hub partners and collaborators. Moreover, it's a meeting point for collectors, enthusiasts, artists, and gallerists.
The NFT Gallery is partnering with internationally renowned creators of NFTs and digital art to provide collectors with access to exclusive artworks and collections. Collectors have the ability to purchase NFTs with ease; payment is accepted in both crypto and fiat currencies with proof of purchase recorded on a blockchain, collectors then have the option to purchase a TokenFrame at the time of buying artworks to display NFTs in their own space.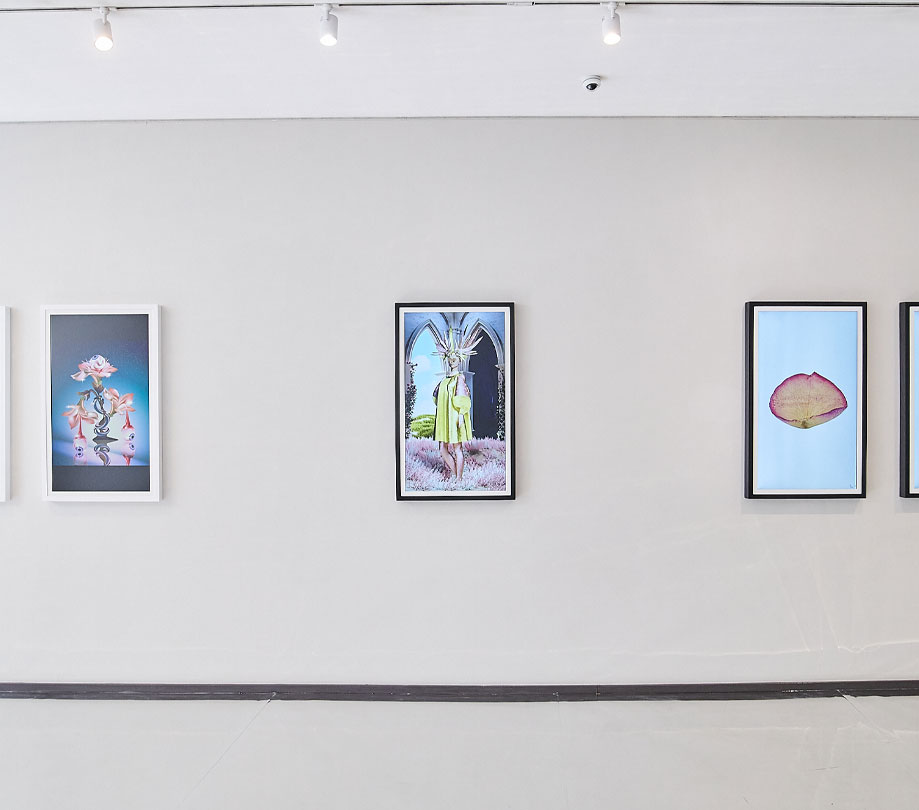 Exhibition 1: Surface Tension - 9 June 2022 - 22 July 2022
Surface Tension allows objects with a higher density than liquid to rest on their surface without becoming submerged, creating an impenetrable veneer. Human beings use masks in the same way. The mask, be it a physical barrier or disguise, allows its wearer to behave unexpectedly or in ways other than they would normally permit themselves without it. The mask allows for otherworldliness, for the transmission of hidden, or not-so-hidden messages. All the while the mask seduces with its beauty or disturbs with its unpleasantness, distracting the viewer from what lies beneath.
Women are sorely underrepresented in the NFT sphere and in the Art World in general, both as artists and collectors. For the inaugural show at The NFT Gallery, we highlight female artists working in both arenas, unmasking the mystique around NFTs. We exhibit the work of NFT artists alongside the work of established, traditional artists who we have commissioned to create NFTs so that each can learn from the other. The works and artists do not need to scream about feminism or femininity in order to be heard or equal the playing field, their physical and even virtual presence represents their value.
Paulina Almira, Silia Ka Tung, and Postwook create their own worlds and narratives to help make sense of our own. Their colorful and playful imagery creates a veil, drawing us in to discover the darker inner workings of the mind. Conversely, Sarah Meyohas unmasks systems and technologies through her visual language, Bitcoin, a cryptocurrency backed by physical artworks, questions the speculative value of cryptocurrency and the ineffable value of art. Aitana Basquiat works with the motif of a sculptural human to explore a surrealist vision questioning what it is that makes us human while Lili Eva Bartha's experience allows clothes to grow on the virtual body of the viewer. Shadi Ghadirian, through her sepia-toned photography, challenges us to think about current gender roles and Rebel Society's virtual portraits of imagined women, their faces disguised by make-up, sticking two fingers up at the patriarchy.
The Founders: Lynn Rosenberger and Lilien Hornung-Mary
Lynn's passions lie in the art and fashion industry having founded two start-ups in the fashion-tech and art/web3 industries. She has gathered experience working for various companies such as Chocolate Films, Choice, Vetements, and Subdued. During her stint at these companies, she has built and expanded upon her knowledge in marketing, PR, buying, and sales. She is a passionate entrepreneur reflected in both of her companies' missions. Her goal is to ease consumers' life and support women in the industry. She is a mentor at Instituto Marangoni where she graduated with Honours in Fashion Business.
Lilien is an entrepreneur recently as Co-Founder of The NFT Gallery and Vite, two tech-enabled companies primarily focusing on Art/web3.0, fashion, and consumer goods engaging the digital world to maximize client experience. She has worked in the fashion industry for companies such as Tomorrow, Wunderkind, and Pepper across marketing, public relations, social media, sales, and distribution. Lilien is a self-confessed tech geek with an insatiable interest in blockchain and its impact on fashion and the arts. As well as working on two recent start-ups, Lilien is part of the Dior Mentorship Program, a mentoring scheme for young women pursuing a career at the intersection of fashion and commerce. Lilien holds a Bachelor of Fashion Business with Honours from Instituto Marangoni, London. Leading with female power and driven by a passion to create transformational change across industries, she aims to disrupt with the vision to create an innovative and bright future that drives impact.
---
Become a subscriber of App Developer Magazine for just $5.99 a month and take advantage of all these perks.
MEMBERS GET ACCESS TO
- Exclusive content from leaders in the industry

- Q&A articles from industry leaders

- Tips and tricks from the most successful developers weekly

- Monthly issues, including all 90+ back-issues since 2012

- Event discounts and early-bird signups

- Gain insight from top achievers in the app store

- Learn what tools to use, what SDK's to use, and more



Subscribe here