Artificial Intelligence
Learn machine learning easier thanks to Spell
Monday, February 25, 2019
Spell AI and machine learning platform launched a new web interface and online learning portal designed by Studio Rodrigo that coincided with the announcement of an additional $15 million in venture funding.
Machine learning startup Spell has launched a new collaborative web platform and brand identity designed by Studio Rodrigo, the New York independent design studio, helping to open up the huge potential of artificial intelligence and machine learning to a vast new audience.
The launch of the new web interface and online learning portal designed by Studio Rodrigo coincided with the announcement from Spell of an additional $15 million in venture funding and positioned the startup to achieve its mission of enabling individuals and companies to harness the power of machine learning and AI. World-class team driven by common mission Spell is a cloud-based platform offering a range of cutting-edge hardware and software tools that give individuals and organizations access to the kind of artificial intelligence and machine learning capabilities that have until now been limited to the biggest corporations.
Thanks to its new interface and supporting website, Spell can be used by companies to collaboratively run machine learning projects and experiments at any scale. It makes experiment and data management accessible and shareable, as well as providing access to end-to-end machine learning workflow tools and private and secure compute clusters.
Ritik Dholakia, Managing Partner, and Founder, Studio Rodrigo, says: "Spell makes use of some incredibly powerful technology and it has a world-class team behind it, driven by the common mission of enabling enterprises to tap into the power of machine learning. Collaborating with their team on such powerful technology was inspiring.
"Our challenge was to give the brand a new identity that balanced the magic and promise of the platform with the levels of technical precision and directness required by expert users."
Making the complex approachable
The new Studio Rodrigo-designed Spell website is clean, bright and approachable, positioning the startup in a way that perfectly positions the power of the tools and the mission of the company. It uses marketing and design language that is as well suited to reassuring expert users as well as enticing investors and those new to machine learning.
This accessible approach extends to the new web interface, which is clean and easily navigable, bringing to the fore the ability to collaborate and manage dense data sets and machine learning experiments. The new interface is as simple to look at as Gmail but enables access to a sophisticated technical infrastructure.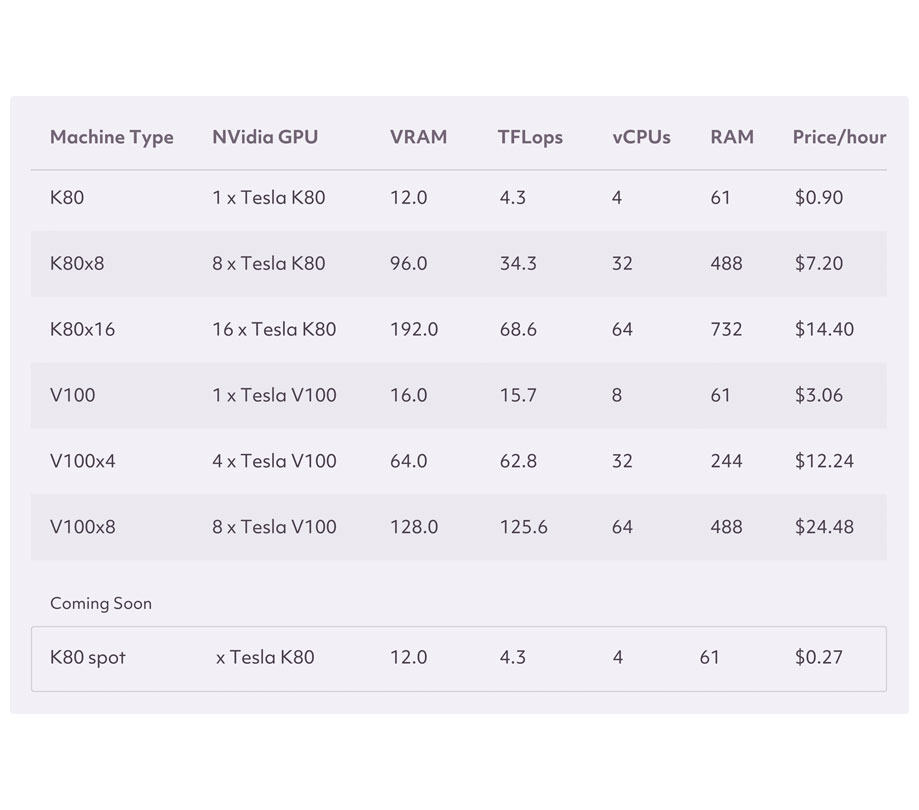 Spells says that they do not markup the hardware costs to its customers.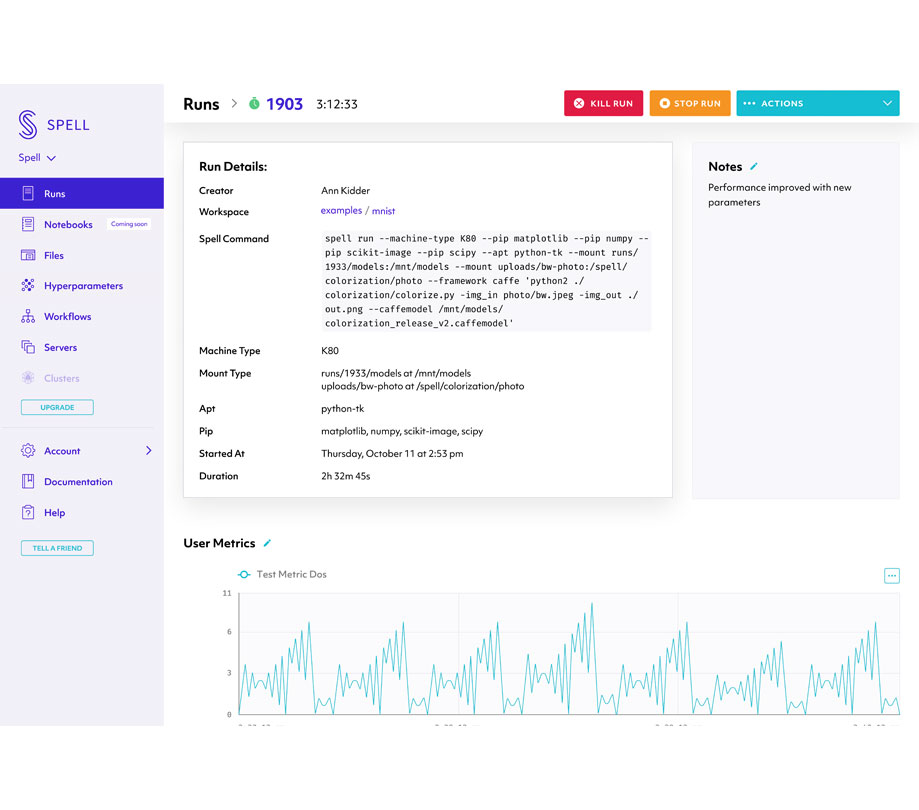 Some of the Spell platform abilities
Check on the progress of your projects at a glance with the automatically-generated graphs and logs.

pip install spell to instantly upgrade your compute capabilities.

Simplify dataset management by uploading once to Spell's cloud storage, and accessing your data across your experiments.

Running fast.ai? Run fast.ai and other open source courses on Spell's Jupyter notebooks.

Serkan Piantino, Spell Co-founder and CEO, said in an email to ADM: "We believe that as people harness the power of machine learning, our world will change very quickly. Our mission is to make sure the technology driving this change is not mysterious and locked away but open and available for everyone.
"We wanted a partner with the technical know-how to quickly understand this world-changing technology but also with the creativity, we knew it would take to unlock the full potential of its magic to the world at large.
"Studio Rodrigo is a rare team – equally at home discussing complex technical solutions, design and marketing strategies – and the solution it delivered is already helping us realize our mission to expand access to deep learning and AI."
Serkan Piantino, Spell Co-founder and CEO
Read more:
https://spell.run/developers
---
Become a subscriber of App Developer Magazine for just $5.99 a month and take advantage of all these perks.
MEMBERS GET ACCESS TO
- Exclusive content from leaders in the industry

- Q&A articles from industry leaders

- Tips and tricks from the most successful developers weekly

- Monthly issues, including all 90+ back-issues since 2012

- Event discounts and early-bird signups

- Gain insight from top achievers in the app store

- Learn what tools to use, what SDK's to use, and more



Subscribe here