Security
Hacking phones worry us the most
Thursday, July 14, 2022
BespokeSoftwareSolutions has revealed what smart products we should worry about being hacked. At the top of the list are phones, then computers, then iPads, and then Wi-Fi. They go over some simple steps you can take to improve the security of your smart products like updating your products.
Search results for 'smart appliances' have increased by 300% as people are becoming reliant on devices that promise to make their life easier.
Alarmingly, a recent report by Which revealed that a home with smart gadgets could be vulnerable to 12,000 hacking attacks in a single week.
Intrigued by this, BespokeSoftwareSolutions utilized the online analytics tool Ahrefs to find the product that we are most worried about being hacked.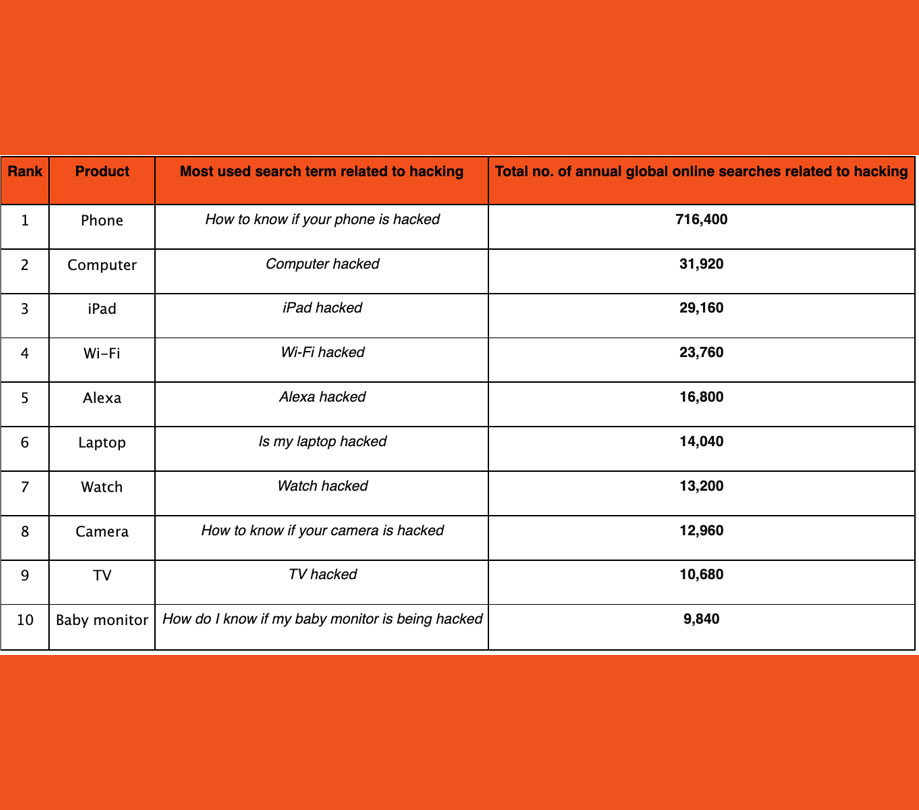 Hacking phones worry us the most
BespokeSoftwareSolutions reveal that the product we should be most concerned about being hacked is our phones, with a massive 716,400 total global online searches per year. As phones have become integral to modern life it's no surprise we are worried about them being hacked, with important passwords, and financial and personal information all being at risk. Spikes in data usage, performance issues, pop-ups, or changes to your screen are all indicators that your phone has been hacked.
Second is the computer, with a total of 31,920 global online searches per year related to hacking. If your computer is hacked, the hacker can steal your personal data or delete the programs you have installed, so if you see frequent pop-ups (especially ones telling you to visit strange sites), you must act quickly.
The iPad is third with a total of 29,160 global online searches per year. Apple has made changes and has implemented more security in its latest updates, but older devices are still vulnerable to hacking.
Coming in fourth is Wi-Fi with 23,760 annual searches and completing the top five is Amazon Alexa with 16,800 annual searches in relation to hacking.
A spokesperson at BespokeSoftwareSolutions shared their tips for ensuring your smart products are safe:
Although it is easy to believe that you could be the next person to be hacked, there are some simple steps you can take that will undoubtedly improve the security of your smart products.
Change default passwords and get a password manager
A weak default password is one of the simplest ways for one of your devices to be hacked. All of your passwords for online accounts should be different, strong, and unique. For example, your Instagram password should not be the same as your Amazon or online banking password. Using a password manager is an easy way around this. Password managers generate secure passwords for you, and you'll never have to struggle to remember another password again.
Keep your products fully up to date
As our phones, laptops, and apps are all open to a hacking attack, it's fortunate that the companies that make them are constantly looking for new bugs, fixing them, and implementing tighter security measures in new updates. So, always remember to download and update the most recent versions of apps and software as soon as they become available.
Be vigilant against phishing
We've all received text or email messages informing us that someone is attempting to log into our accounts or that we've spent money we don't remember spending. The most important thing to remember is to think before clicking on any of these links, as they may be a scam. Check the validity of the email address from which you received this message, as there will usually be a key letter or a misused bit of grammar in the address, like an out-of-place full stop, indicating that it is most likely fake.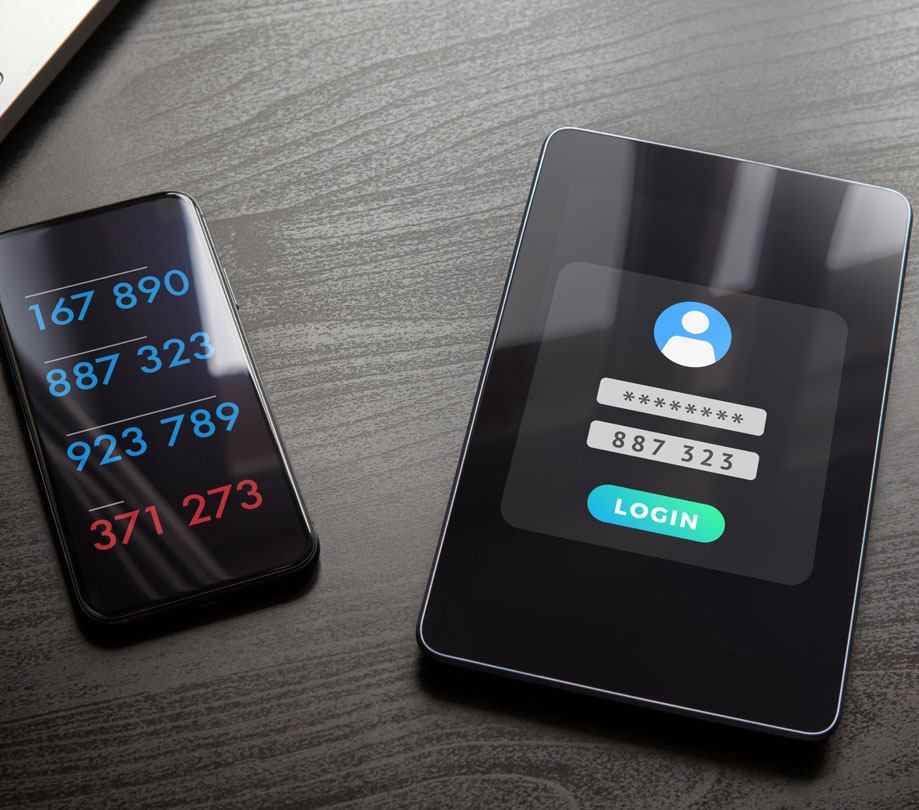 Enable two-factor authentication
One of the best ways to protect your online accounts from even the most sophisticated hackers is to use two-factor authentication. The second step of authentication makes it much more difficult for a hacker to gain access to your accounts because it combines two factors, either your username or password and then your phone number or possibly something physical like a fingerprint as a way of confirming authorization. If your username or email address has been compromised, adding this extra layer of security will provide you with additional protection.
Read more:
https://www.bespokesoftwaredevelopment.com
---
Become a subscriber of App Developer Magazine for just $5.99 a month and take advantage of all these perks.
MEMBERS GET ACCESS TO
- Exclusive content from leaders in the industry

- Q&A articles from industry leaders

- Tips and tricks from the most successful developers weekly

- Monthly issues, including all 90+ back-issues since 2012

- Event discounts and early-bird signups

- Gain insight from top achievers in the app store

- Learn what tools to use, what SDK's to use, and more



Subscribe here