Blockchain
First crypto startup in India to be a part of Y combinator expands
Thursday, February 28, 2019
Mudrex, a trading platform that helps crypto traders automate their trading without writing code, is the first Indian crypto startup to be selected by Y Combinator.
After operating in closed beta for the past few months and enabling trading worth $500,000, Mudrex, which was part of the Y Combinator Winter 2019 batch, is expanding to a wider, global audience. The platform allows crypto traders to automate their trading strategies without writing a single line of code.
"It seems obvious that the crypto markets, which were created by programmers, would be easy to trade using algorithms. Unfortunately, that's not the case. Mudrex is making it easy for traders to build smart, signals based trading systems and launch them quickly. This feels like a natural part of the future," said Y Combinator partner Aaron Harris.
Based in Bangalore, India, Mudrex can be described as a Zapier for crypto traders. Users can go onto the platform to set their predefined trading rules via a drag and drop interface, and their trading strategies can also be backtested on historical data. For now, Bitmex and Binance are the only two supported exchanges, but more are expected to be added in the near future.
In terms of who would benefit from Mudrex, CEO Rohit Goyal said, "There are millions of traders who are trading manually just because, for individual traders or small prop shops it is super difficult to build the whole automated trading infrastructure as it requires coding skills in multiple programming languages, good understanding of databases and building scalable systems as it is computational heavy. This itself can cost an individual trader or prop shops upto $100,000 and 6 months of efforts to build the system from scratch. With Mudrex they can literally automate their trading within minutes, without spending a dollar or months setting up a system."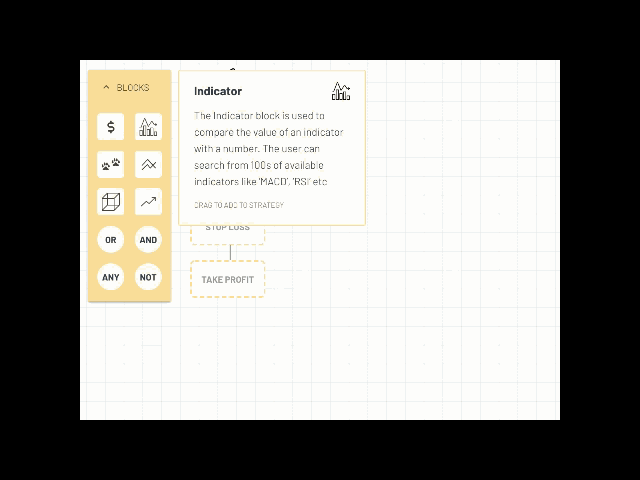 Goyal added that Mudrex's goal is to democratize access to algorithmic trading by allowing those who do not know how to code to create their own trading bots. According to Goyal, even low-value individual traders who only trade a few hundred dollar's worth of crypto assets can benefit from Mudrex.
In terms of revenue, Mudrex runs on a subscription-based model that accounts for things like the granularity of available candle time periods and number of backtests. The lowest subscription tier will be free, and the entire platform is free for the next two months.
Long term, Goyal says the platform will have more social-based features such as a marketplace between traders and investors where investors are able to automatically follow the trades made by successful traders. There are also plans to open up the platform to automated trading on more traditional markets.eir ability assess and mitigate the risks while advancing the technology"
---
Become a subscriber of App Developer Magazine for just $5.99 a month and take advantage of all these perks.
MEMBERS GET ACCESS TO
- Exclusive content from leaders in the industry

- Q&A articles from industry leaders

- Tips and tricks from the most successful developers weekly

- Monthly issues, including all 90+ back-issues since 2012

- Event discounts and early-bird signups

- Gain insight from top achievers in the app store

- Learn what tools to use, what SDK's to use, and more



Subscribe here