Developer Jobs
Automating network resilience optimization during challenging times
Friday, May 12, 2023
Tracy Collins from Opengear discusses tech layoffs, how to optimize network resilience during challenging times, how costly network outages can be, plus how you can improve network resilience, and do more for less by embracing, understanding, and successfully integrating automation.
Unless you have been living under a rock for the past many months, the term "tech layoffs" is one you have undoubtedly heard repeated over and over again in the news cycle, and there's a good chance you are already sick of it. This year alone, no less than 40,000 workers at marquee companies like Alphabet, Microsoft, Spotify, and Amazon were given their walking papers. Of course, these reductions in force are only the latest (but by no means the last) in a spate of contractions happening across various industries all over the world, often executed in the name of "getting ahead" of what is perceived to be an economically sluggish 2023. Whether we are in for a full-blown economic meltdown or not remains to be seen; however, companies in the tech world and beyond are assuming a hunkered-down and bracing posture and they are doing so in spades.
How to optimize network resilience during challenging times
So, what are we as tech professionals to do with this information, short of a run and hide? Tempting as it may be to hoard what wealth we have accumulated and head for the hills to wait out the impending economic volatility, that is certainly not the most practical solution. A much more pragmatic (if cliche-sounding) approach would be to prepare to start doing more with less. Does this mean operating at the same high level as you are used to, but with fewer resources, a smaller staff, and lower budgets? In a word, yes. But it is hardly impossible. Thanks to the marvels of modern network automation and smart out-of-band management solutions, network resilience can actually thrive during economically bleak periods such as the one we have found ourselves in.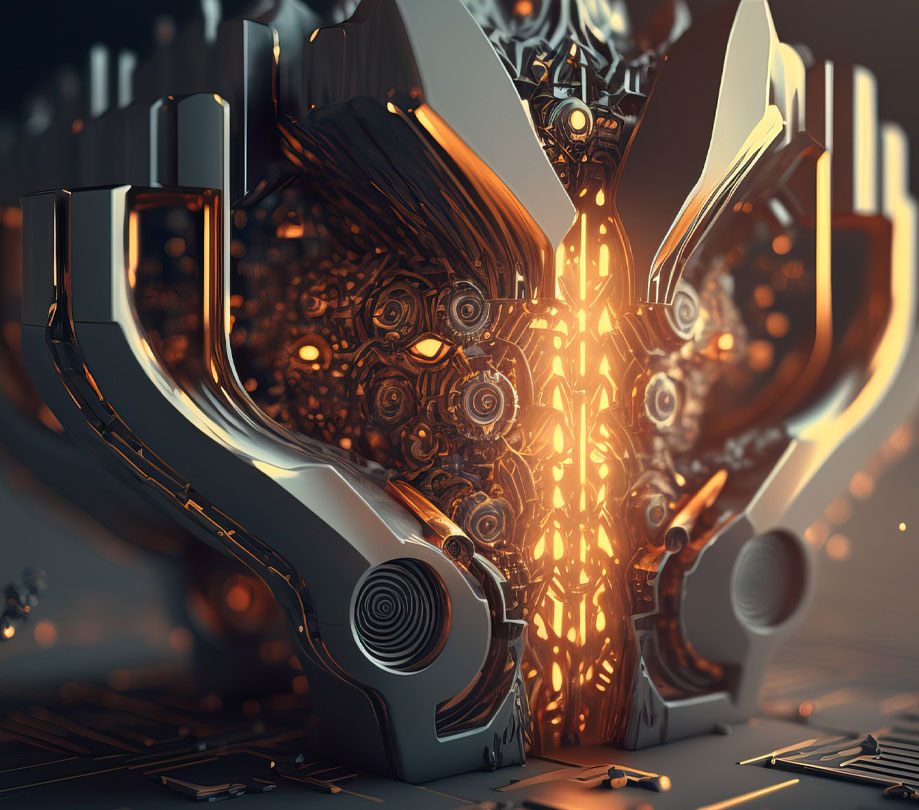 Stating the obvious
It does not take a top-tier network systems administrator at a Fortune 100 company, let alone a credentialed economist, to tell you with complete conviction that network outages are inherently costly. Every moment of downtime inflicts pain on a company, both reputationally and financially. While the former is much more difficult to quantify, both types of pain can bring an organization to its knees. In fact, according to a recent survey of global leaders, directors, and executives, for every 60 seconds of network downtime, a company loses an average of approximately $13,000. On the low end, companies with 1,000-2,500 employees lose close to $1,900 per minute. But at larger companies employing 20,000 or more people? Buckle up, because the amount of money lost per minute due to network downtime balloons to just north of $25,000! Of course, this was just one study, but be that as it may, the cost associated with network downtime can be quite jarring, no matter the source. A 2021 report from Veeam software placed the average financial hit to a company for an hour-long outage at $85,000. Meanwhile, a 2021 survey from the Information Technology Industry Council found that an eye-popping 91% of organizations said a single hour during which mission-critical server hardware and applications are down, loses an average of $300,000. Only very small businesses, those with 50 employees or less, placed the hourly average due to network downtime under the six-figure mark. Now that we have established how extremely detrimental network outages are to businesses, let's move on to something to help combat them.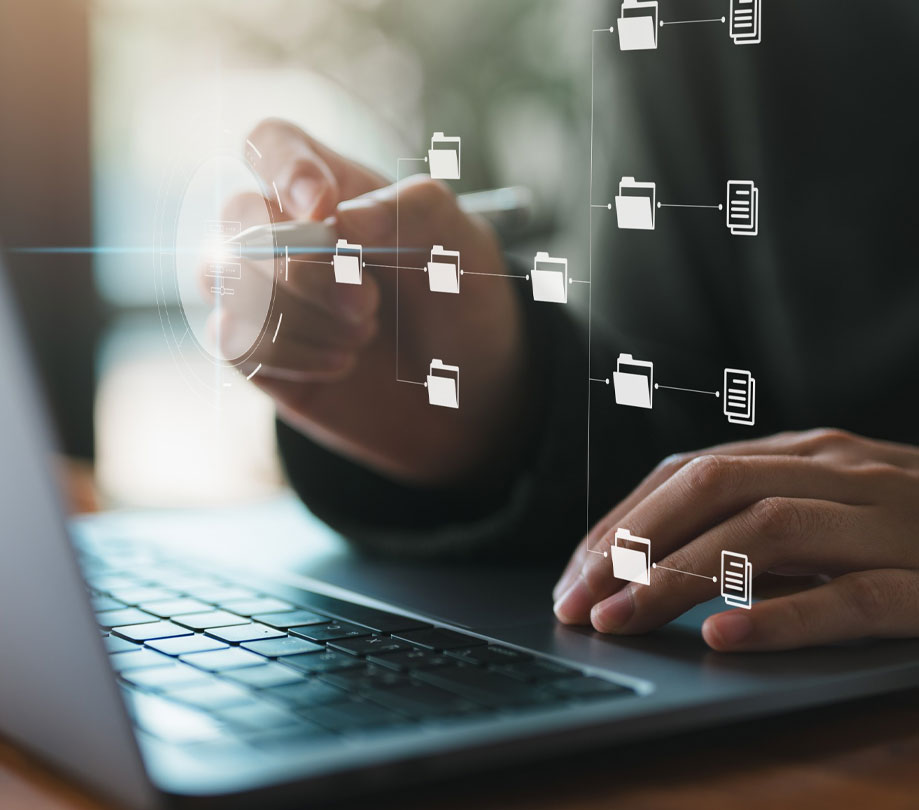 Automation acceleration
One of the key ways for an IT team to be able to do more with less, including improving network resilience, is to embrace, understand and successfully integrate automation. At the height of the COVID-19 pandemic, and in the wake of what is now being called The Great Resignation, a chasm emerged between the need for NetOps and people skilled enough to properly implement such operations. This discrepancy advanced companies' use of automation and for good reason. By taking important-yet-time-consuming tasks previously performed by humans, tasks like network configuration, provisioning, management, and routine maintenance, and replacing them with identical or better capabilities executed instead by machines, the work is able to be carried out exponentially faster. But enhanced speed to react to an outage only tells part of the story.
According to research conducted by NetBrain, an adaptive network automation platform, nearly all (95%) of the thousands of monthly helpdesk tickets a typical large enterprise receives are redundant. That is, they are of the "been there, done that" variety, meaning the underlying network problems associated with each have already been solved previously. Issues such as these, as well as similar ones, represent prime candidates for addressing via automation. As such, the vast majority of the effort tied to handling network outages can be addressed exclusively via network automation as well. Harnessing automation to allow systems to identify, diagnose and rectify problematic network processes during an outage intrinsically decreases the requirement for manual intervention, thereby ameliorating the company's bottom line and freeing up the human workforce to focus on "bigger and better things."
Teams that rely on network automation ultimately value proactivity over-reactivity. While both are incredibly important in the world of information technology, automation helps team members become more adept at preventing network abnormalities before they get out of hand to become full-scale network outages. For companies in general, automation helps them better utilize their present resources, including and especially personnel, while keeping the cost of unscheduled downtime to a minimum. However, automation is hardly the only difference-maker when it comes to network resiliency.
I'm with the band
Another way for diminished IT teams to ensure optimal network resilience is by incorporating robust out-of-band management solutions into their networks. For example, Opengear's Smart out of band products such as the Opengear Network Resilience Platform provides teams with the flexibility to securely and remotely access, troubleshoot, and repair networks and connected devices, even when the primary network goes offline, via a dedicated alternate path, dramatically minimizing downtime altogether. Powered by Java-free Lighthouse management software which provides a standard RESTful API, the Opengear Network Resilience Platform is based on the presence and proximity of a NetOps or Smart out-of-band Console Server at every IT location, thereby eliminating the need to have a technician at every site, helping keep costs down and networks up.
The secure foundation the presence and proximity to critical devices out of band management delivers sets the stage for companies to add NetOps into the framework of their network architecture. To be sure, it's an investment; however, it's a worthy one nevertheless, especially when it comes to minimizing network downtime in the event of an outage. NetOps integration can be initiated by having the existing network engineering team oversee the day-to-day goings on within the network, while a dedicated NetOps team examines, analyzes, and optimizes its orchestration and reviews options for automation. Of course, over time, this will require network engineers to become upskilled, more evolved, if you will, as network management itself continues to become increasingly automated.
Users having secure remote access to the most critical network devices by way of a separate management plane is important. Network engineers should access the management plane to provide their organizations with secure remote access to their networks. Additionally, doing so provides insight into network set-up and configuration as well as ongoing day-to-day management and network remediation when outages do occur. This simultaneously accelerates the shift to NetOps automation, since an Opengear Smart out-of-band network can run these very automation tools. Above all else, the use of the independent management plan together with NetOps helps minimize downtime while keeping networks (and businesses) operating smoothly, which is absolutely critical during a time in which companies are expected to do more with less.
A strong case can be made that it was at least in part the very fallout from The Great Resignation that paved the way for what IT professionals must be doing now to get through the as-yet-to-be-defined economic downturn standing in our midst, at least as it pertains to automation. Companies back then were already being forced to do more with less, although the employees that exited the stage right at that time had the luxury of doing so of their own volition. This time around, it's the companies that are dictating who stays and who goes, but the penchant for automation borne at the height of the pandemic remains. And it almost goes without saying that, at the end of the day, the type of network a company has matters. The more we continue to see DevOps tools applied to networking, the faster a NetOps approach to constructing and maintaining a reliable infrastructure to support the virtualized world will be realized, and the subsequent network created will be one that can showcase its agility as well as its availability. When it comes to network resiliency, its hallmarks have always been remote access to critical devices paired with an independent management plan to monitor, diagnose and fix problems at any time. With Smart out-of-band management, all of the above is possible, and then some. In short, having the right tools, strategies, and solutions in place, particularly when the world is in economic decline, can help companies save companies thousands in the face of a network outage.
---
This content is made possible by a guest author, or sponsor; it is not written by and does not necessarily reflect the views of App Developer Magazine's editorial staff.
---
---
Become a subscriber of App Developer Magazine for just $5.99 a month and take advantage of all these perks.
MEMBERS GET ACCESS TO
- Exclusive content from leaders in the industry

- Q&A articles from industry leaders

- Tips and tricks from the most successful developers weekly

- Monthly issues, including all 90+ back-issues since 2012

- Event discounts and early-bird signups

- Gain insight from top achievers in the app store

- Learn what tools to use, what SDK's to use, and more



Subscribe here