Developing open source software defined standards
Posted Thursday, February 16, 2017 by CHRISTIAN HARGRAVE, Assignment Editor
---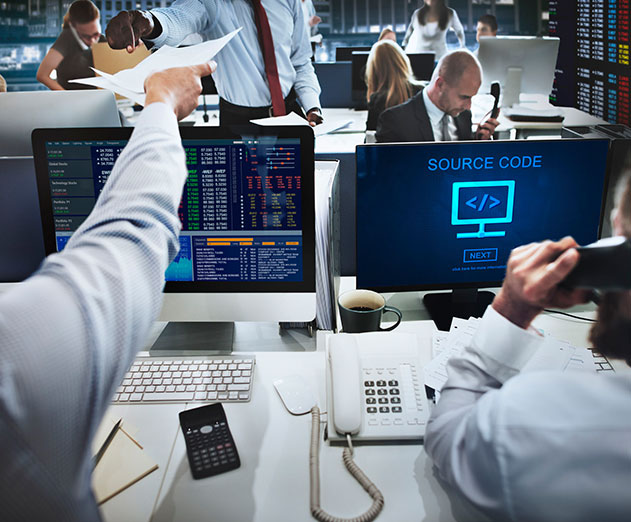 The Open Networking Foundation (ONF) is announcing its new Open Innovation Pipeline made possible through the aligned operations of ONF and Open Networking Lab (ON.Lab) as these two organizations finalize their pending merger.

ON.Lab, with CORD and ONOS, successfully brought together operators, vendors and integrators to build solutions for carrier networks by leveraging SDN, NFV and

Cloud technologies

through an open source approach to solution creation. Operators have embraced the approach, and the industry is in the midst of a resulting transformation revolutionizing how solutions will be built for 5G mobile, ultra broadband and other next-generation networks.

Building on the success of CORD and ONOS, the foundation is industrializing and opening the unique process that enabled the creation of these platforms. Central to the approach is to leverage the ONF's deep relationships with operators to validate the vision, a focus on high-value use cases and solutions, and solidifying pre-established paths for taking solutions into operator PoCs (proof of concepts), trials and deployment.

Now that the SDN movement, first initiated by the ONF, has successfully set in motion the disaggregation of networking devices and control software and fostered the emergence of a broad range open source platforms, the industry needs a unifying effort to build solutions out of the numerous disaggregated components. A trend has emerged where vendors leverage open source to build closed proprietary solutions, providing only marginal benefit to the broader ecosystem. The ONF's Open Innovation Pipeline intends to counteract this trend by offering greater returns to members who participate in the foundation's collaborative process. Through making active contributions to the Open Innovation Pipeline, vendors benefit from inclusion in CORD and ONOS solutions, thereby gaining access to operator deployments.

With the ONF now opening this process to its full breadth of its 200+ members, the power of this model is being made available to a much larger cross section of the industry. Now, any member with a valuable contribution can insert their unique innovation anywhere along this open pipeline, and the momentum of the pipeline will pull the innovation into operator PoCs, trials and beyond.

Furthermore, to promote interoperability with diverse components of the

open source

ecosystem, ONF is driving a Software Defined Standards approach to developing Interoperability APIs and data models. Through this effort, the ONF intends to help the ecosystem craft diverse solutions ready for production deployment.

"The ONF's Open Innovation Pipeline lowers the barrier to entry by providing a broadly applicable framework built on open source building blocks to deliver complete solutions for network operators," said Guru Parulkar, executive director of ONF, ON.Lab and Stanford Platform Lab. "Perhaps more importantly, this pipeline allows members of all types to bring their unique innovation and value into the solution. Operators, vendors and integrators all have a role to play, and the pipeline helps integrate these contributions into consumable solutions for operators."
Audio commentary from Timon
Sloane, Vice President of
Standards & Membership at
ONF
"By offering a complete stack of networking and orchestration open source solutions, The Linux Foundation is paving the way for new architectures," said Jim Zemlin, Executive Director, The Linux Foundation. "Components like ONOS and CORD will help solve specific challenges with network operations as carriers embrace an open era."
Key features
- Operators:
The ONF is helping to turn the network into a strategic asset for the 21st century, enabling innovation and programmability and bringing cloud-like
devops
efficiencies to the carrier network.
- Integrators:
Pent up demand for network transformation has resulted in a skills gap within operators, creating a unique market opportunity for integrators. System integrators can add value to the Open Innovation Pipeline by contributing with service customization, solution packaging, verification and deployment assistance, all based on the common CORD and ONOS framework.
- Vendors:
The ONF's deep relationships with operators gives member companies a unique view into the future of networking. Active members benefit by remaining on the leading edge of technology, and by leveraging the pipeline to help drive their unique innovations into operator networks.
---