user experience news search results
Developer news items we found relating to user experience
100 results
---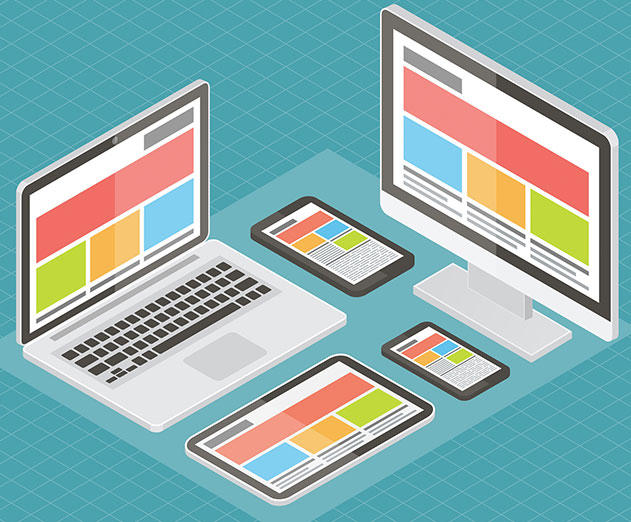 The shifting power dynamics of news on the Web
Monday, December 11, 2017 by Andrew Betts

Over the last several years, control of news on the web has drastically shifted. Social networks and search are increasingly how we find content, and our old loyalties to our favorite publications are giving way to consumption of content from varied and ever changing sources. Large, respectable publishers are still vital to a healthy news industry and indeed a healthy d...
---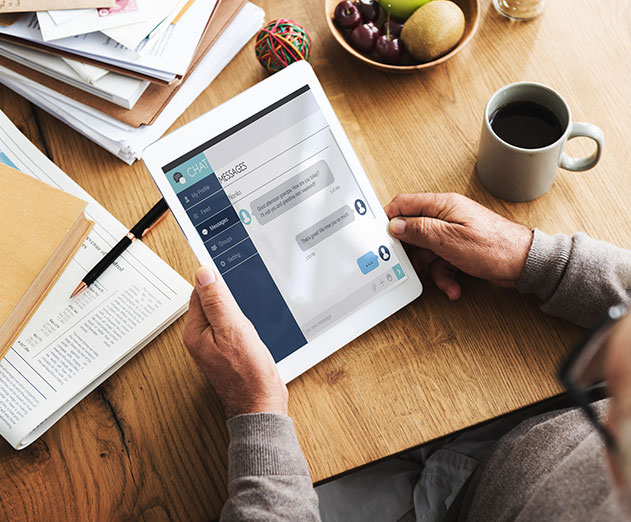 Oracle weighs in on chatbots for enterprise developers
Tuesday, December 05, 2017 by Richard Harris

From self-service to instant payments, the chatbot industry has seen great things from the latest advents in the field of AI. That's why we sat down with Oracle to learn more about how with all these new changes in the messaging industry enterprise can see the value that can be attained by adoption.We recently had a conversation with Suhas Uliyar, Vice President, A...
---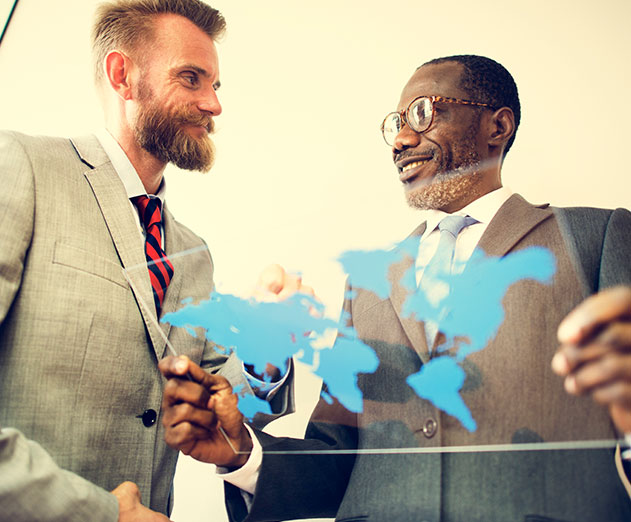 Building apps for emerging markets
Monday, November 27, 2017 by Neal Thoms

Internet use is ballooning in emerging economies in South America, Africa and Asia (amongst others). These economies are growing fast, and an explosion in smartphones and mobile internet has generated a vast wave of users venturing online for the first time. However, despite this phenomenal growth, it would be unwise to take this technology growth for granted, or to ass...
---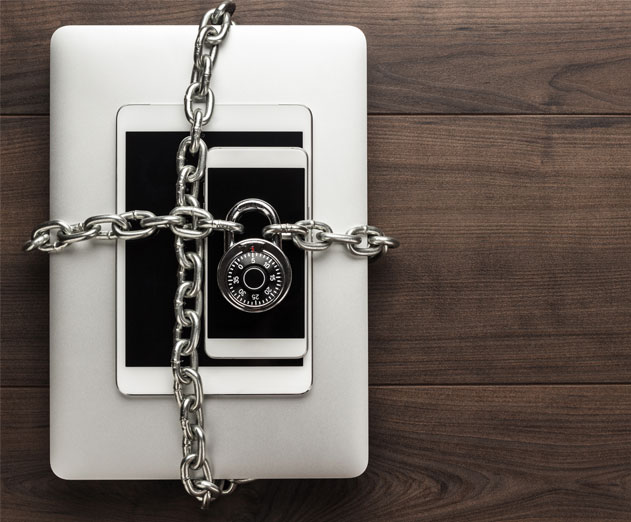 DevOps security gets a boost from CA Technologies
Wednesday, November 22, 2017 by Richard Harris

CA Technologies announced new enhancements to CA's DevOps portfolio that deliver on the promise of faster software development and delivery. New releases in the Continuous Delivery portfolio and CA Digital Experience Monitoring accelerate and automate development and release, improve testing, and provide unprecedented visibility into digital experiences."As companies in...
---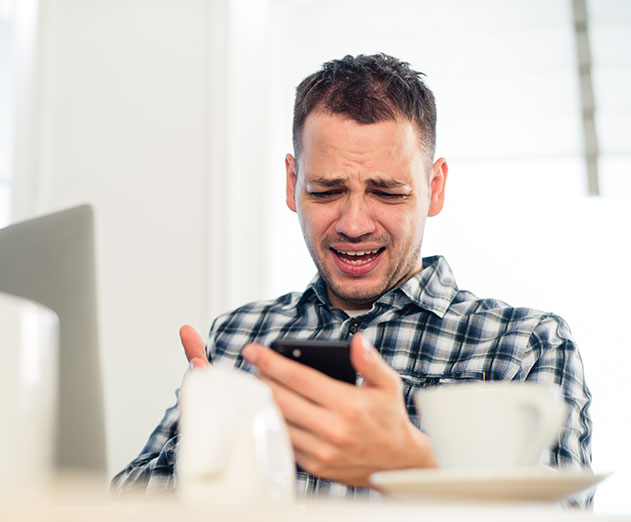 Why your app is getting uninstalled and how to prevent it
Wednesday, November 22, 2017 by Simon Spaull

App developers have a tough job managing the marketing life cycle. Before an app is released, app developers must have plans for user acquisition and they must be agile enough to adapt in those first hectic weeks. But as you gain traction and grow comfortable with how your app is doing, there is a huge worry that looms over you: what if users stop using your app and uni...
---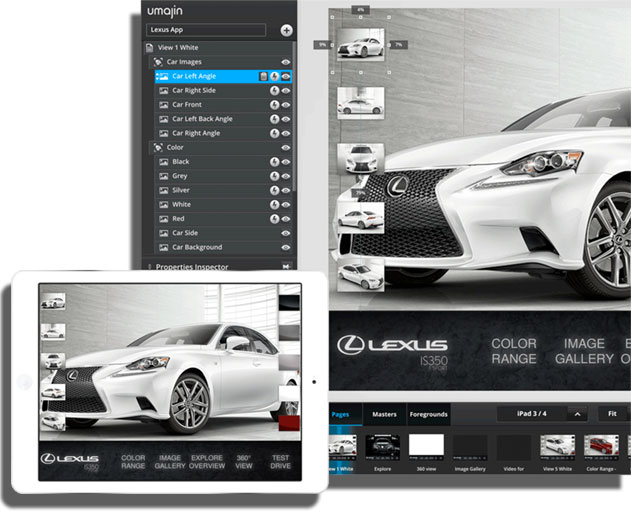 Umajin Immerse just launched
Monday, November 20, 2017 by Christian Hargrave

Umajin Immerse has announced the launch of Umajin Immerse, a development platform that includes 3D, Digital Agents, Augmented Reality (AR), Virtual Reality (VR), offline mapping and simplified and secure provisioning of enterprise data resources. The platform is used to drive innovation and digital transformation for enterprises, allowing rapid deployment of digital pro...
---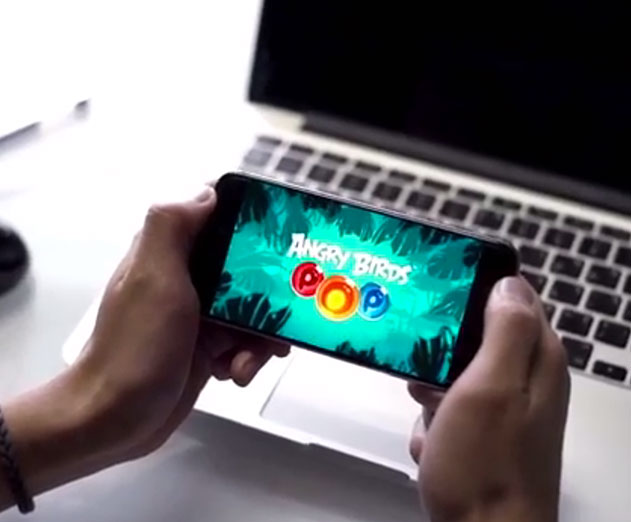 AR mobile ads for games launched by ironSource
Monday, November 20, 2017 by Richard Harris

ironSource has recently launched AR ads for their advertising network. As the first network offering AR ads, ironSource is developing a format that showcases the same experience of the game in an ad environment. The AR ads use 3D assets from the original game, and can run on both iOS and Android in-app traffic, within rewarded, video, and display placements. The ads are...
---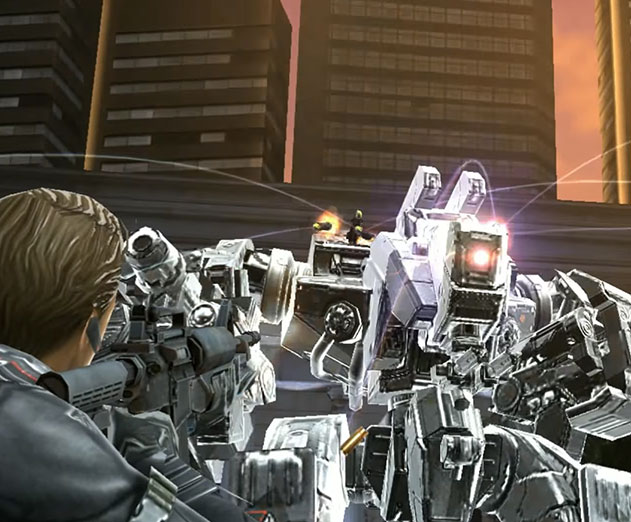 The mobile gaming industry meets blockchain
Friday, November 17, 2017 by Richard Harris

Dragonfly and DECENT have come together to bring blockchain to the gaming industry. Together, they are set to tackle some common challenges by creating an innovative digital marketplace solution. The mobile gaming industry is evolving rapidly Dragonfly has called on DECENT to help develop a new and fully integrated blockchain-based marketplace.Like the sound of a block...
---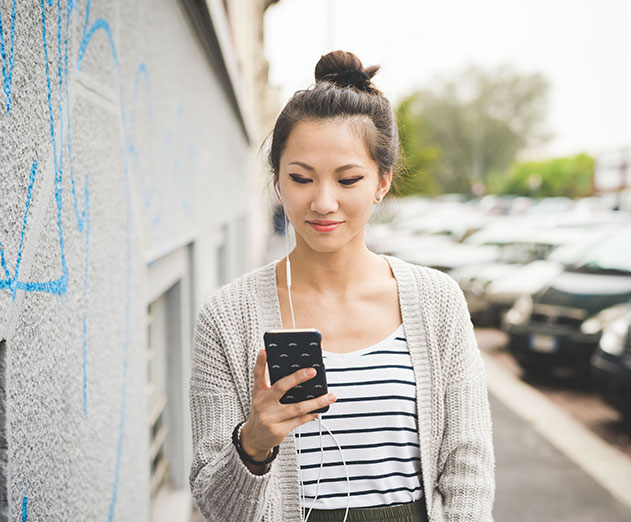 PacketZoom Increasing the network performance for apps in Asia
Thursday, November 16, 2017 by Richard Harris

PacketZoom, the company re-defining mobile application performance through in-app mobile networking technology, announced today that several mobile applications in Asia have used its app acceleration technology to significantly increase app performance. Apps from Sephora, Inshorts and Netmeds reported speed increases of up to 2x and disconnection rate decreases of over ...
---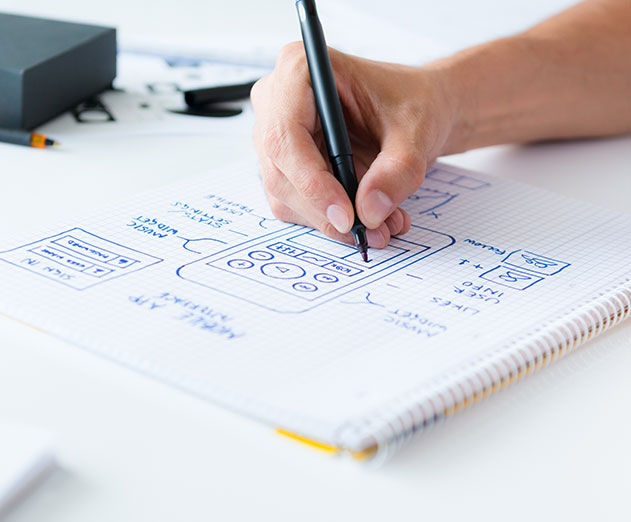 Three key advantages when app and network teams unite
Tuesday, November 14, 2017 by Heidi Gabrielson

Customers today no longer tolerate outages or poor application performance. Other companies' comparable offerings are a mere click away, so ensuring optimal performance is one of the most important undertakings for keeping customers happy in the digital age. Traditionally, network and application teams have been siloed, with each focused just on their own goals an...
---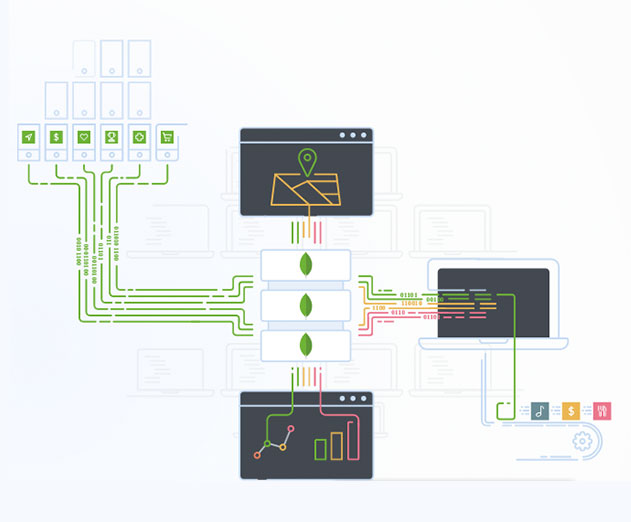 MongoDB 3.6 set to release in December 2017
Thursday, November 09, 2017 by Richard Harris

MongoDB Inc. announced the release of MongoDB 3.6, the latest release of their NoSQL database solution. According to the company, v3.6 of the solution will be made available in early December of 2017."MongoDB was created by developers, for developers to provide a modern database designed for today's highly sophisticated applications. This latest release delivers key in...
---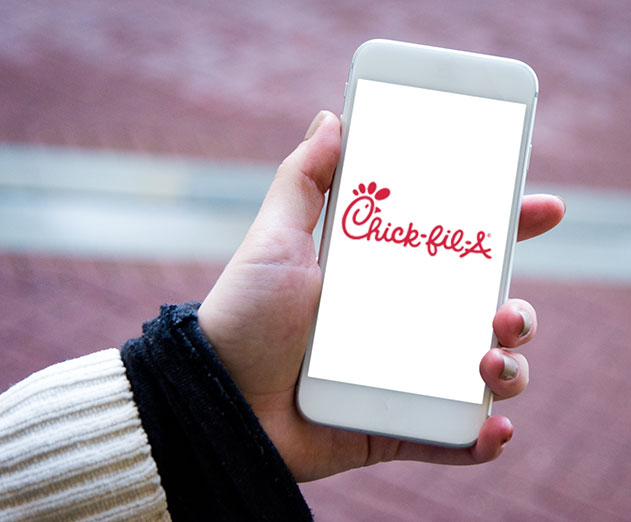 Chick-fil-A used visual A/B testing to improve mobile experience
Wednesday, November 08, 2017 by Richard Harris

Mobile visual A/B testing is a process by which enterprises of all sizes are seeing satisfying results, all while companies are simultaneously increasing the value of their mobile presence. We sat down and talked with both Aaron Glazer, the CEO and Co-Founder of Taplytics, and Jay Ramirez, the Mobile Product Manager at Chick-fil-A Corporate, to learn about how the Chick...
---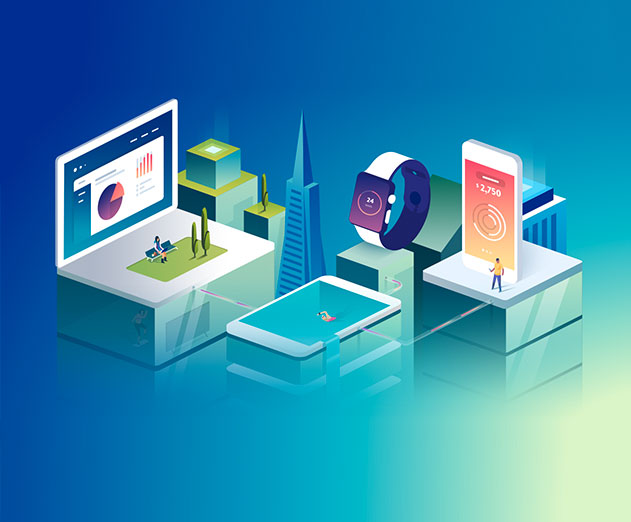 The report from 50 billion mobile and web events is here
Wednesday, October 25, 2017 by Richard Harris

Mixpanel, Inc. released its first Product Benchmarking Report to determine quantitative benchmark metrics for key moments in the user's web and mobile journey while seeking to answer the question often asked by marketers and developers, "what's the best performance standard for our industry?" The findings challenge many commonly held product performance benchmarks while...
---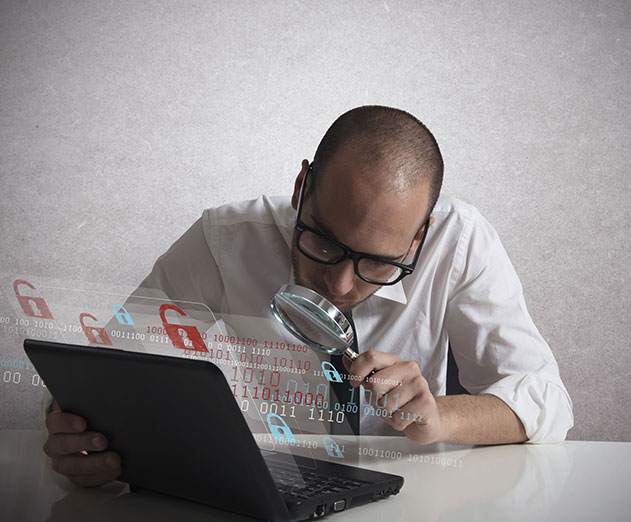 Lets talk about QA automation
Wednesday, October 25, 2017 by Richard Harris

Automation is making its rounds through the tech industries it seems in recent times. And each time it reaches a new destination we see all new innovation and a breaking down of traditional models. We sat down with Metova's quality assurance experts to learn more from the experts about how automation is making changes in the field and what we can we expect in the future...
---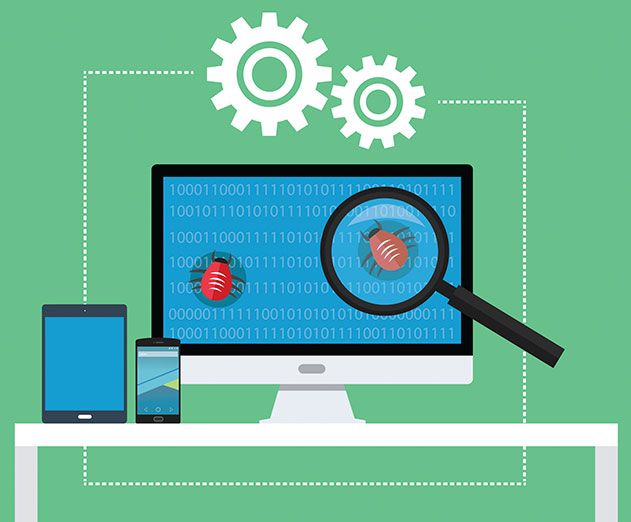 Users will pass over apps with bad reviews
Tuesday, October 24, 2017 by Richard Harris

Fifty percent of app users are likely to be dissuaded from downloading an app based on customer reviews that mention bugs and glitches. This, according to a recent survey conducted by QualiTest Group, the world's second largest pure play QA and independent software testing company. For developers, getting the app to market is often the top consideration, but releasing a...
---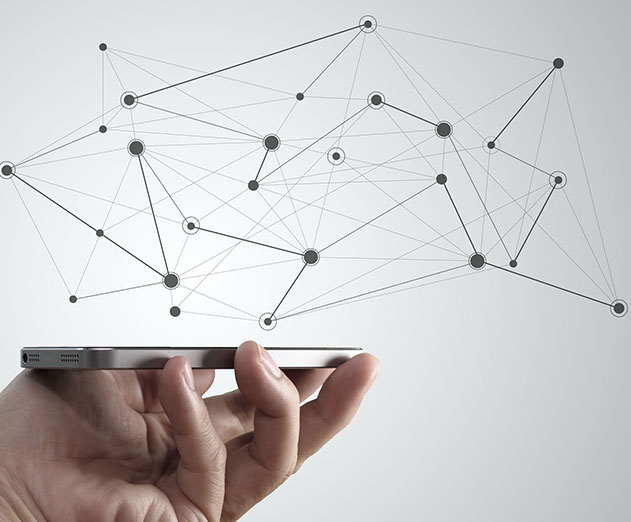 Optimizing mobile network performance Part 1
Monday, October 23, 2017 by Rohith Ramesh

What developer doesn't want their apps to run faster and provide the best possible user experience? Having worked with hundreds of mobile apps, we have seen firsthand the dramatic impact that improved app performance can have on an app's overall retention, engagement and monetization metrics. But as app developers focus on their core business, very few devote resources ...
---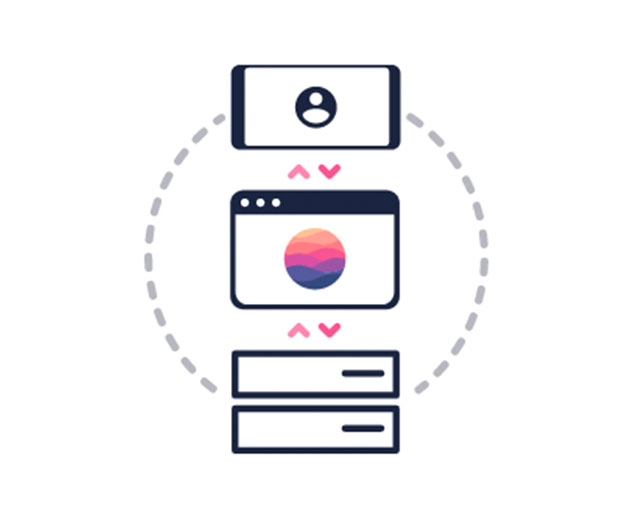 Realm 2.0 launches with all new features
Sunday, October 22, 2017 by Richard Harris

Realm has announced Realm Platform 2.0 a significant upgrade to their mobile database solution that makes it easier for developers to build real-time, responsive mobile apps that deliver an improved user experience.The Realm Platform empowers organizations and developers to build mobile apps that offer real-time features like messaging and collaboration that were previo...
---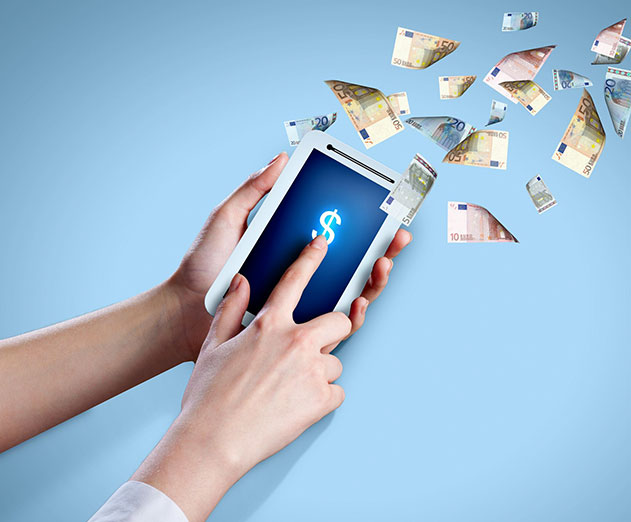 Freemium app model remains best option for developers
Thursday, October 19, 2017 by Christian Hargrave

More than 60% of app developers recommend a "freemium" model for monetizing a mobile app, according to a new survey. With the "freemium" model, an app is downloaded for free with the option of in-app purchases and upgrades, appealing to users' desire to test an app before buying it. The new survey findings come from Clutch, a research and reviews platform for business s...
---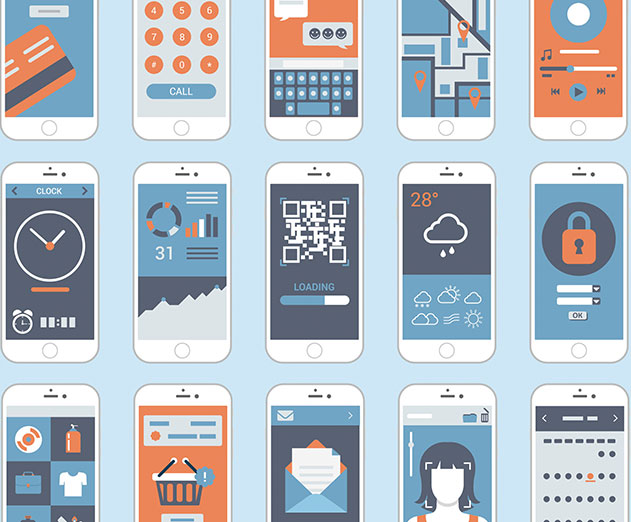 Progress talks Kendo UI Builder v2
Wednesday, October 11, 2017 by Richard Harris

Not all companies are building applications from scratch today, so businesses must take into consideration the investments made in web applications in the past and leverage it as cost-effectively and efficiently as possible.We talked with Tanya O'Connor, Senior Product Marketing Manager, Progress OpenEdge, to learn more about how their new Kendo UI Builder 2.0 wants to ...
---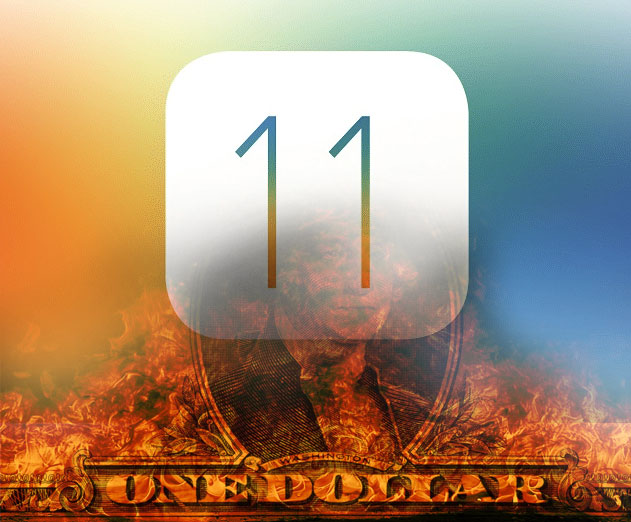 How iOS 11 will hurt developer revenue
Tuesday, October 10, 2017 by Richard Harris

With the new release of iOS 11, Apple has made a profound change to its Safari browser that is likely to affect users, advertisers, and, most dramatically, publishers. What's at stake is a previously dependable source of revenue for content providers: third-party cookies. Browsers generate cookies for each URL a user visits, which, until now, could be spun off into thir...
---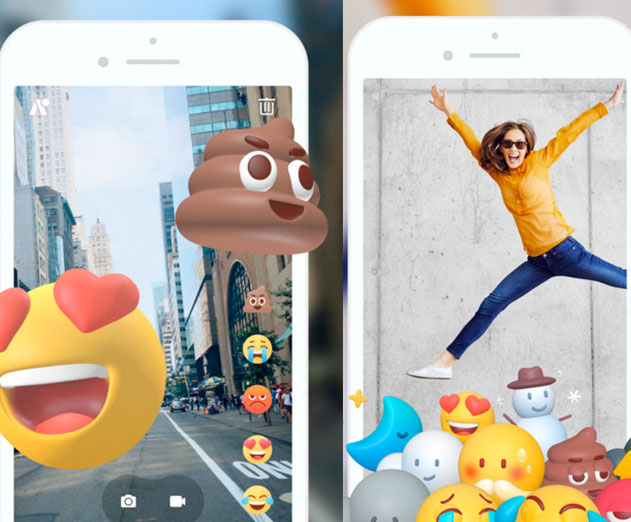 ARCam augmented reality App launched by Cheetah Mobile
Tuesday, October 03, 2017 by Richard Harris

Cheetah Mobile Inc. has announced their latest app, ARCam, which allows users to create a 3D moment by inserting augmented reality features into photos and videos. ARCam was built on Apple's ARKit introduced with iOS 11 and is available now for download at ARCam App Store."ARCam is a new, streamlined app that allows people to have more fun with their phone camera than e...
---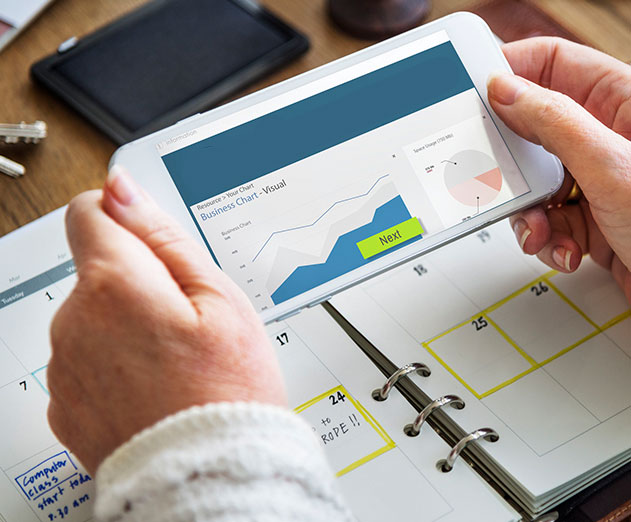 The evolution of APMs
Wednesday, September 27, 2017 by Shlomi Gian

The World Wide Web became publicly available in August of 1991. Within a few years, PCs became an essential household item and short after it was already clear that the existing infrastructure was not made to scale. Web pages featuring "404 error" codes were a common aggravating flow in the user experience.To help the web scale and ease user frustration, CDN (Cont...
---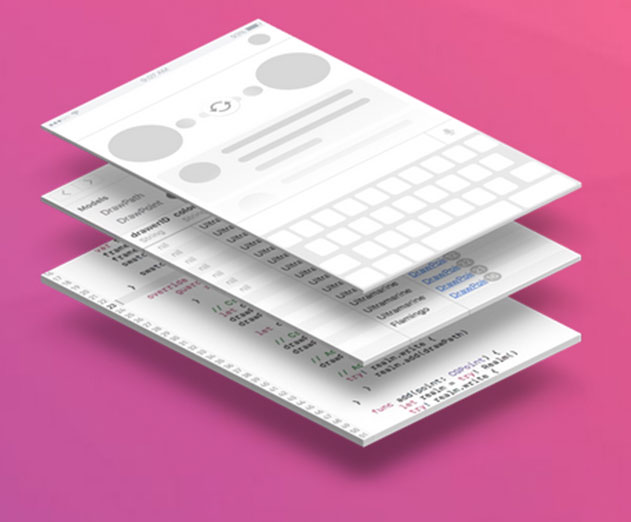 Realm receives investment for their mobile platform
Tuesday, September 26, 2017 by Richard Harris

Realm has announced a strategic investment from Ericsson Ventures, Khosla Ventures and Scale Venture Partners. In addition to the investment, Realm and Ericsson will work together to develop new types of cloud services to improve mobile applications and the network experience.The Realm Mobile Platform empowers organizations and developers to build mobile apps that offer...
---
RAD platform by WaveMaker udpates
Monday, September 25, 2017 by Richard Harris

WaveMaker, Inc. has announced its latest software upgrade, WaveMaker 9. 55 percent of visitors spend less than 15 seconds on a website, user-experience-driven engagement becomes extremely crucial. That's why the WaveMaker 9 upgrade focuses on a simplified and friendly first-time user experience.The upgrade comes with video tutorials and tool run-throughs that onboard fe...
---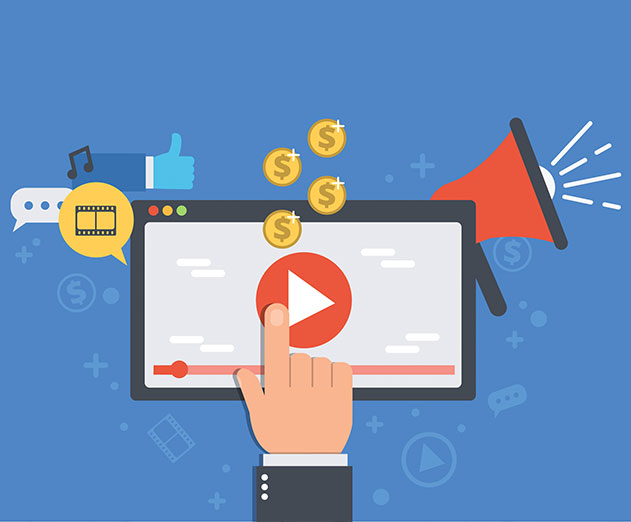 About the explosive growth of mobile video advertising
Tuesday, September 19, 2017 by Richard Harris

Smaato has released its Q2 2017 Global Trends in Mobile Advertising Report. Smaato conducted an in-depth analysis of the 1.5+ trillion ad impressions delivered on its platform in the second quarter of 2017, and found new data to support the massive growth of video advertising globally, and particularly in-app, which is growing faster over mobile web as a share of digita...
---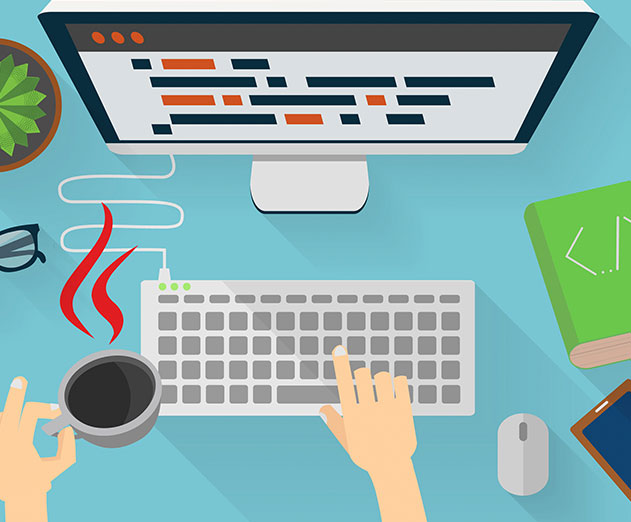 The HTML5 killer you may not know about
Thursday, September 14, 2017 by Richard Harris

For years HTML has been the universal language for website construction, and it has been impressively resilient in the face of competing languages thus far. It's been known to have the best combination of speed, security, responsiveness and compatibility of all programming languages on the market. However, the world is expanding beyond the internet browser to mobile and...
---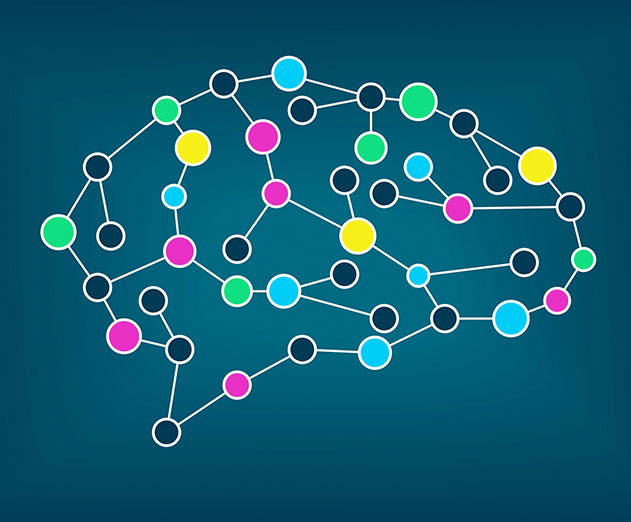 PagerDuty brings machine learning to management platform
Monday, September 11, 2017 by Richard Harris

PagerDuty has introduced new capabilities in machine learning and advanced response automation that enable businesses to orchestrate the right business-wide response to any situation. This is done by eliminating inefficiencies across the digital operations lifecycle, and applying best practices to any operational issue. The updated PagerDuty Digital Operations Managemen...
---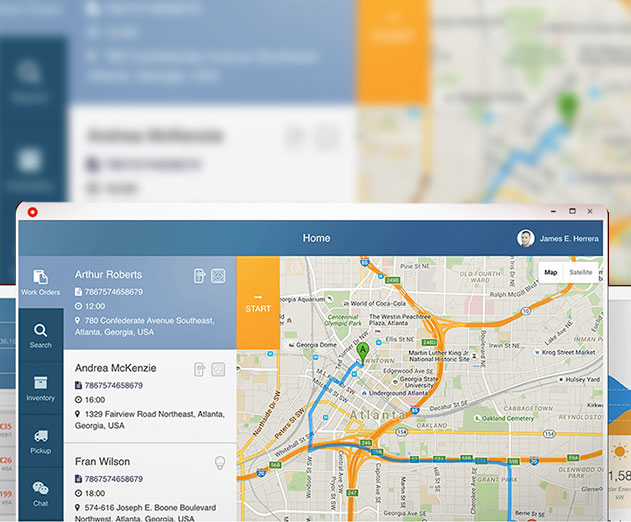 Low-code app development considerations
Friday, September 08, 2017 by Richard Harris

Love them or hate them, low-code platforms have made some notable impacts in the enterprise mobile app software development industry. The simple ease of use and low costs of such platforms at the expense of some creative freedoms has proven to be a revolutionary practice.That's why we sat down and had a chat with the experts to learn more on how low-code fares in the pr...
---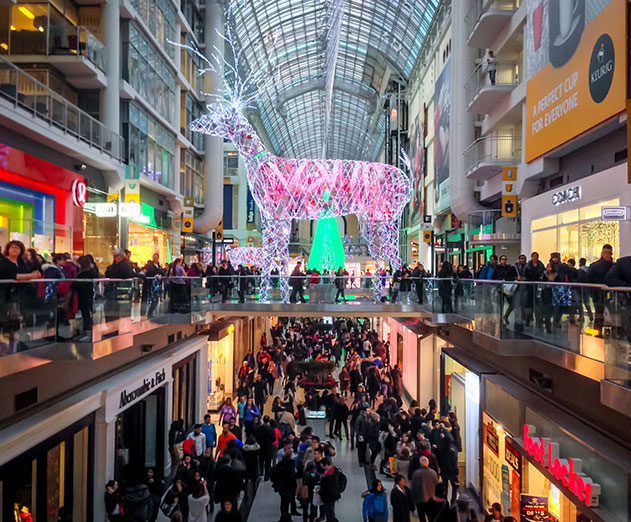 Is your app ready for Black Friday?
Wednesday, September 06, 2017 by Tony Branson

With the increasing use of mobile devices for online shopping, a major share of every wallet is now going to online retailers. The convenience of shopping anytime; anywhere perfectly suits the busy, on-the-go generation that is giving eCommerce businesses a big boost. Despite this reality, more than 70% of SMBs do not have their websites ready for a sudden rise in traff...
---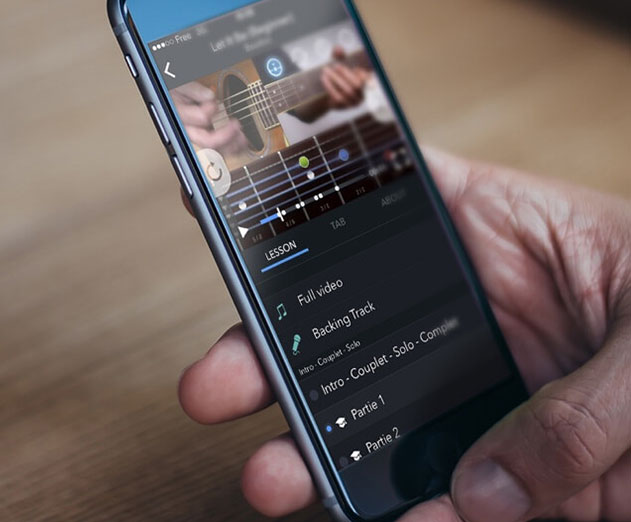 CoachGuitar teaches you guitar and lets us look under the hood
Wednesday, September 06, 2017 by Richard Harris

CoachGuitar is a five-year old, France-based company that offers a unique method of teaching guitar enthusiasts of all skill levels how to play their favorite songs. Using the visual guitar teaching app, millions of students from around the globe download video tutorials and learn to play along. With a typical traffic of 2,000-3,000 downloads per day - and even reaching...
---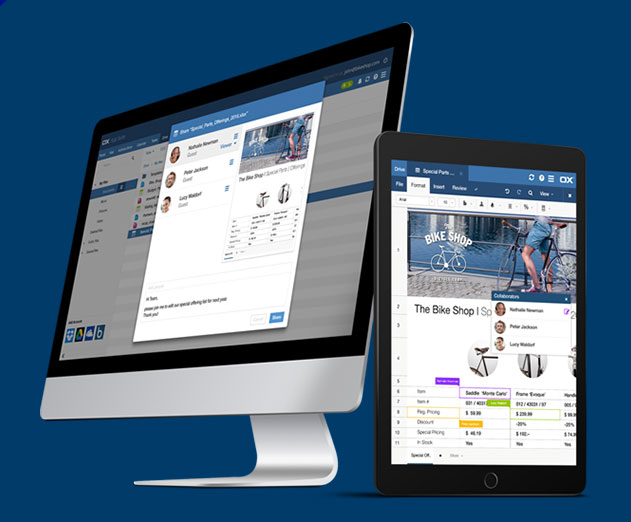 Open-Xchange goes distributed with Hazelcast
Friday, September 01, 2017 by Richard Harris

Open-Xchange has announced that it has deployed Hazelcast to implement new distributed session storage capabilities for OX customers. Previously, when an OX server was shut down for maintenance, all user sessions on the machine were lost. Users were required to login again. The new distributed session storage capabilities, powered by Hazelcast IMDG, ensure all user sess...
---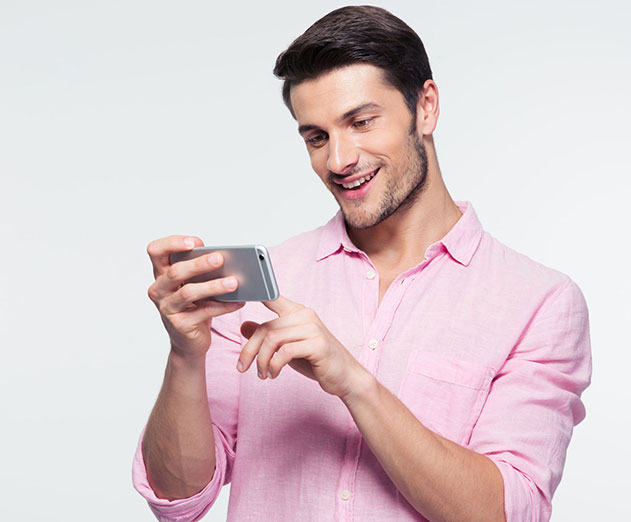 Make better apps to get enterprise users engaged
Wednesday, August 30, 2017 by Natalie Lambert

Think about all the big (and little) moments that can make or break your business. Like when managers are prioritizing their spending for the coming year. Or when sales reps are pitching to your biggest client. These moments of engagement are the vital times when employees need instant access to insights that will help them make smarter decisions and perform at the top ...
---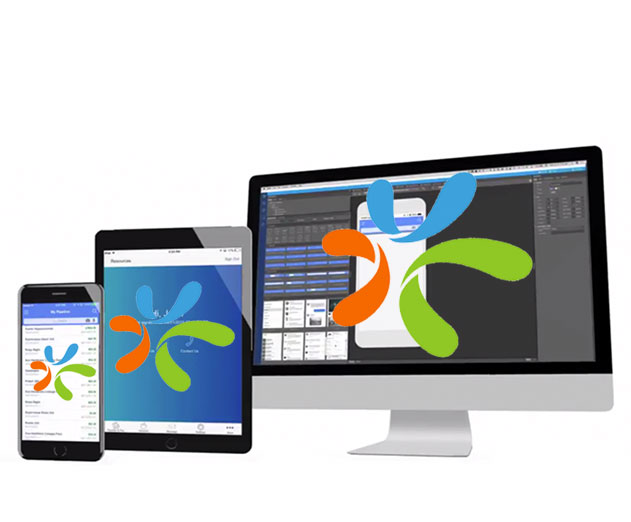 Kony introduces us to AppPlatform V8
Thursday, August 24, 2017 by Richard Harris

Businesses big and small are feeling the mounting pressure of increasing demand by their clients, employees and partners for mobile apps. Many of them struggle to meet this demand. Especially with limited budgets and lack of in-house developer skills, which seem to be the biggest hurdles.To help solve this mobile app dilemma, Kony recently launched its Kony AppPlatform ...
---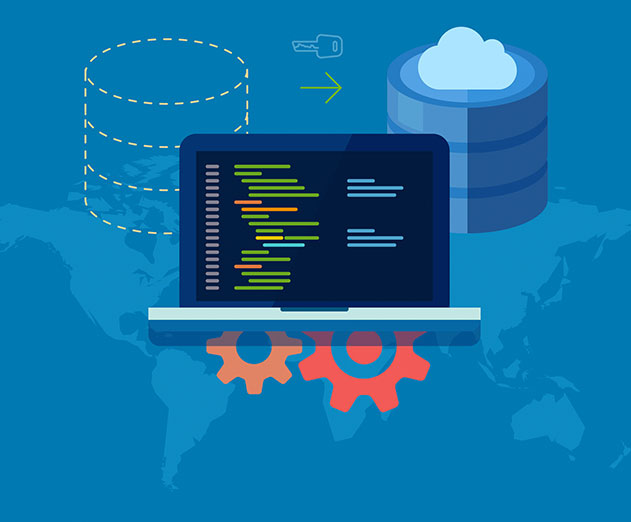 Application performance monitoring and cloud migration
Wednesday, August 23, 2017 by Nik Koutsoukos

The IT organization is becoming more and more strategic in helping companies reach their business goals. Companies are using technology as a means to not just expose new opportunities and tap into new markets but find ways to relate to their customer base and drive loyalty. As most of us are well aware, the primary choice for businesses today is to move as much of their...
---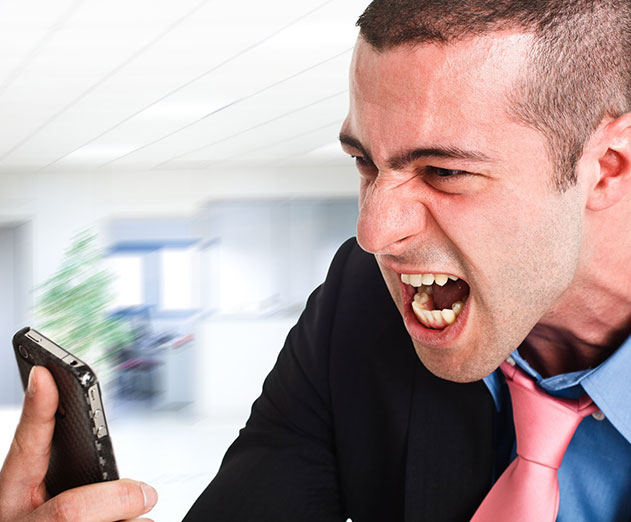 Slow apps and websites can ruin your reputation
Tuesday, August 22, 2017 by Richard Harris

App and web users are growing more demanding and less forgiving, according to the results of a consumer survey from Apica. In a clear call to action for organizations around the world, Apica's survey found that three quarters of respondents expect websites and apps to perform faster than they did three years ago. Apica conducted the survey among internet users in the UK...
---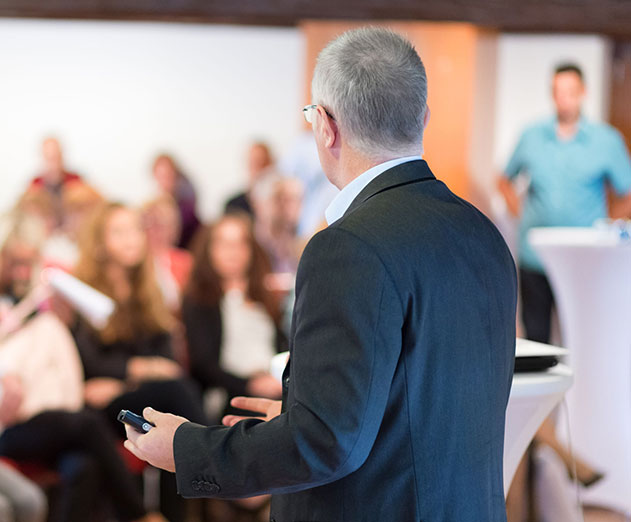 W3C Publishing Summit event docket announced
Friday, August 18, 2017 by Christian Hargrave

The World Wide Web Consortium (W3C) announced the program of its inaugural W3C Publishing Summit to be held 9-10 November 2017 in the San Francisco Bay area, California, featuring keynotes from Internet pioneer and futurist Tim O'Reilly and Adobe CTO Abhay Parasnis.Publishing and the Web interact in innumerable ways. From schools to libraries, from design to production ...
---
AR experience to be provided as New York Jets team up with Xperiel
Friday, August 18, 2017 by Richard Harris

To kick-off the 2017-2018 NFL season, the New York Jets and Xperiel, inventor of the Real World Web (RWW) platform, are announcing a partnership to bring football fans' favorite in-stadium activities right to their fingertips. Starting on September 24, during the home game against the Miami Dolphins, fans using the New York Jets app will be able to participate in custom...
---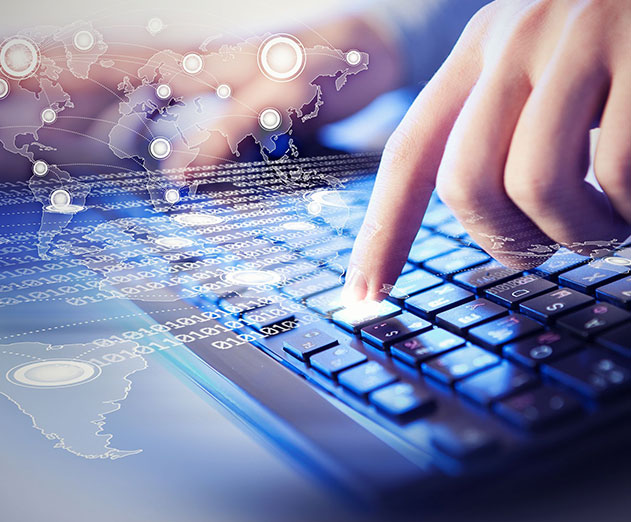 Developers playing nice with the platform approach to making apps
Wednesday, August 16, 2017 by Chaitanya Gupta

Kumar manages travel and logistics for a large banking company. He handles the mammoth task of arranging transport for employees who work beyond regular hours, and this takes up considerable time and effort, with back-and-forth messaging and calls. His problem is compounded by the fact that many employees are restricted from carrying personal computing devices (such as ...
---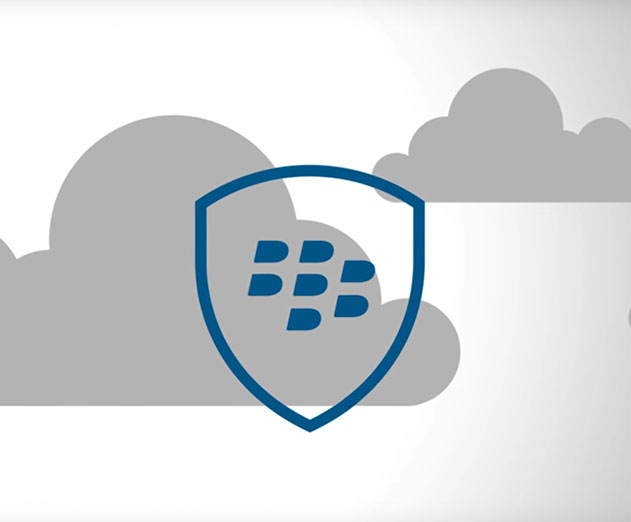 Codeless security integrations by Blackberry and Appdome announced
Tuesday, August 15, 2017 by Richard Harris

BlackBerry Limited and Appdome, a cloud hub for mobile app integration, announced they are enabling codeless integration of secure voice, video and messaging capabilities. Available under Appdome's newest service category, Secure Messaging, the BBM Enterprise SDK (software development kit) offers a growing set of secure communications capabilities that mobile app develo...
---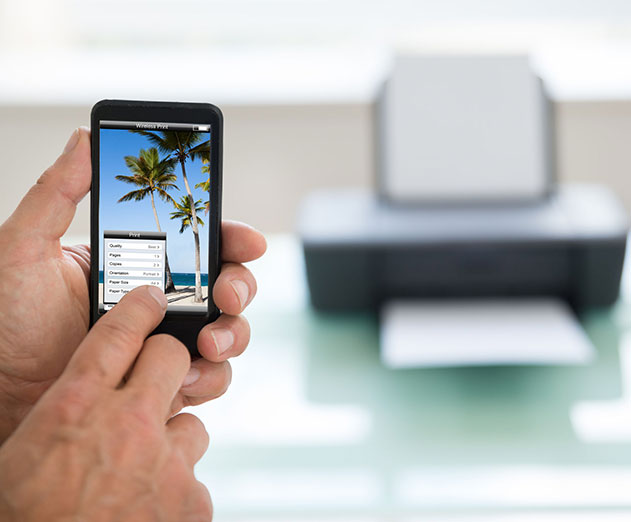 The mobile printing six best practices for developers
Monday, August 14, 2017 by Patrick Chen

When creating apps, a developer works hard to ensure optimal functionality and a great user experience - so it's critical that an app is truly the best it can be for its audience. These days, ensuring functionality and engagement means adding mobile print to an app. Mobile printing is an unmet need in many apps: According to an InfoTrends study, 95 percent of consumers ...
---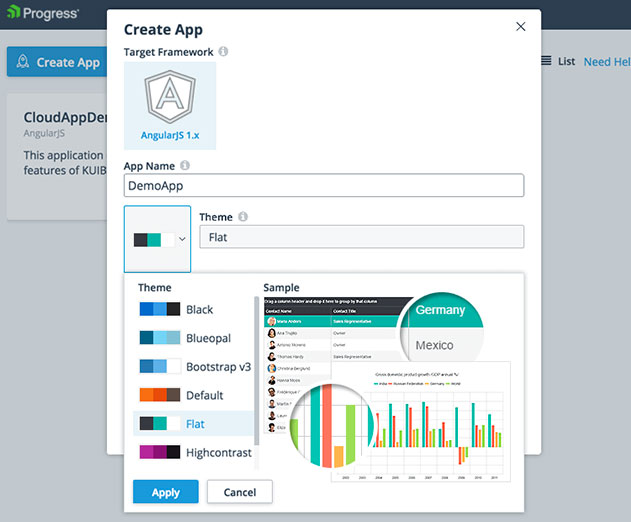 Kendo UI Builder v2 is now compatable with Electron Shell framework
Monday, August 07, 2017 by Richard Harris

Progress has announced the latest version of Progress Kendo UI Builder, a responsive web UI toolkit for rapidly delivering beautiful and intuitive web experiences. The new release introduces browser compatibility with Electron Shell, an extended library of built-in templates, the ability to customize screens with Blank View and enhanced data connectivity."Today, the ult...
---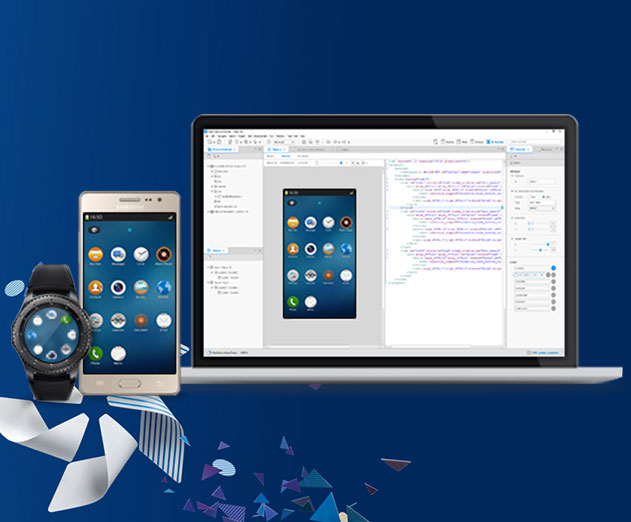 Tizen app developer growth is exploding says Hokyu Choi from Samsung
Thursday, August 03, 2017 by Richard Harris

Ever since Samsung released their own operating system, Tizen OS, into the market back at the beginning of 2012, Samsung has been continuously pushing for the adoption of the mobile OS on their devices. But although Android still dominates a majority share of Samsung devices in many regions, the growth of the Tizen OS is not to be overlooked and still has the potential ...
---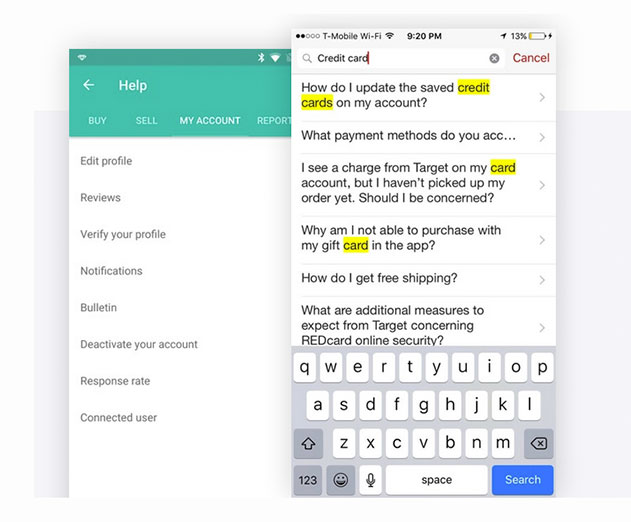 Helpshift helping top grossing apps with their customer support
Monday, July 31, 2017 by Christian Hargrave

Helpshift, the company providing customer support through enterprise-level, in-app customer experiences, has announced that its customer support platform is used by 34 of the top 100 grossing gaming apps, including five of the top 20, as ranked on Apptopia, a provider of mobile app intelligence."Gaming apps that provide more sophisticated in-app support are more likely ...
---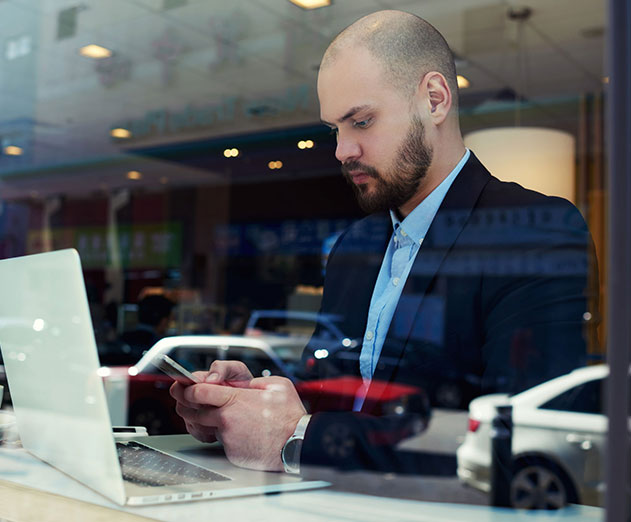 Kony gauges the state of apps in the enterprise
Tuesday, July 25, 2017 by Richard Harris

More businesses are realizing the importance of mobile apps, but are discovering deploying and managing apps in their business is not as easy as they had thought. To gauge the state of apps in the enterprise, Kony, Inc., an enterprise mobility and digital applications company, partnered with Wakefield Research. The global survey of more than 1,000 line-of-business execu...
---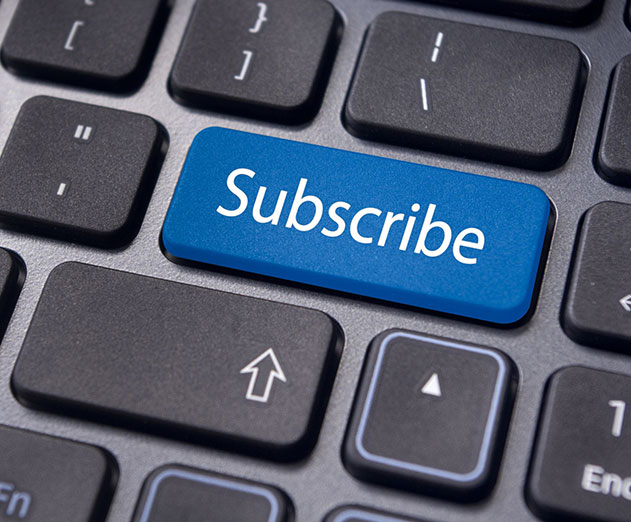 Why apps with subscription models are taking over
Monday, July 24, 2017 by Mark Loranger

Anybody with a passing acquaintance with the app store, whether on iOS or Android, is fully aware of the vast quantities of apps crammed into every (digital) nook and crevice, with more being released each passing day. For Apple and Google, this competition is great - the more apps there are, the more money they make. But for app developers, more competition means that ...
---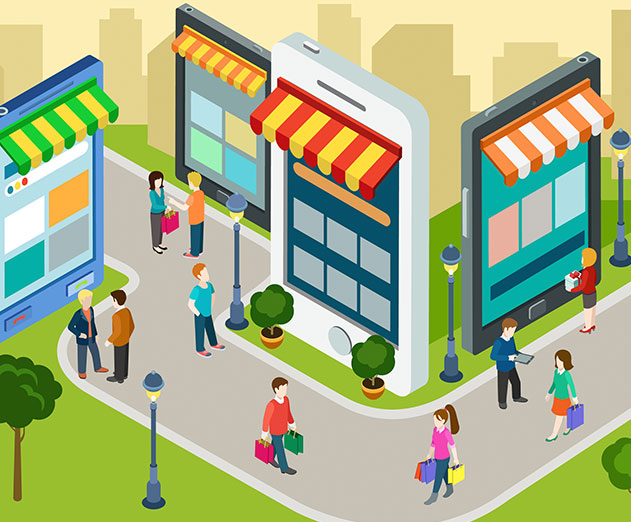 Why Texas Humor selected the Shopgate mobile commerce platform
Thursday, July 20, 2017 by Richard Harris

Shopgate has announced Texas Humor, a clothing brand that emphasizes Texas pride, selected their mobile commerce platform solution to develop an enhanced mobile shopping application for its customer base. The mobile app allows Texas Humor to further connect with customers through advanced features including push notifications, abandoned cart reminders and exclusive mobi...
---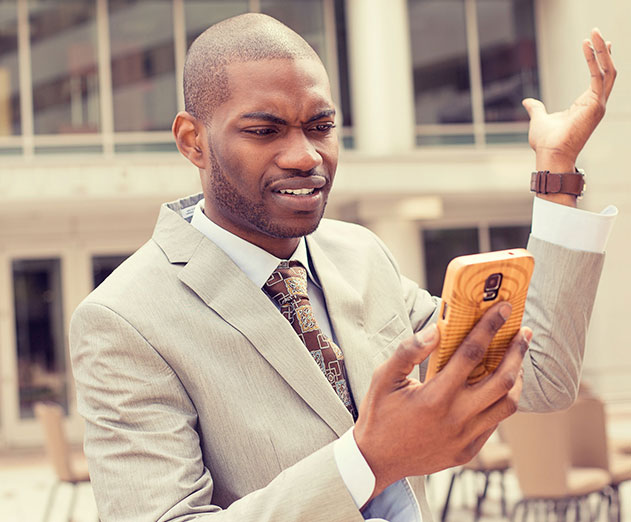 Stop masking your crappy apps
Wednesday, July 19, 2017 by Omed Habib

This may come as a surprise, but the "close door" button in an elevator does absolutely nothing to make the door shut faster. It's purely a psychological ploy to ease the minds of impatient riders. It tricks them into thinking that they're speeding up their ride when in reality it is solely designed to calm their nerves during unwanted seconds spent waiting.Developers h...
---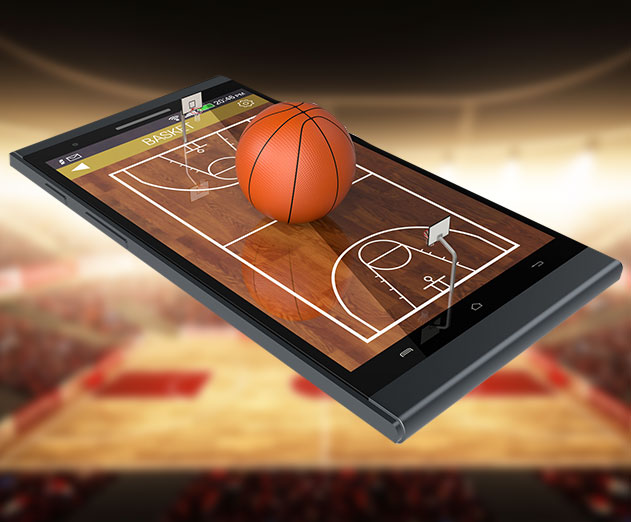 Sports and Entertainment Digital Accelerator for SportsTech launches
Tuesday, July 18, 2017 by Christian Hargrave

Built.io, provider of a Digital Fan Experience Platform, and BeyondCurious, a digital transformation consultancy, has announced a joint offering for the SportsTech world: the Sports & Entertainment Digital Accelerator. The Digital Accelerator program helps sports teams transform their venue, team and fan experiences through innovative use of digital technology.Under...
---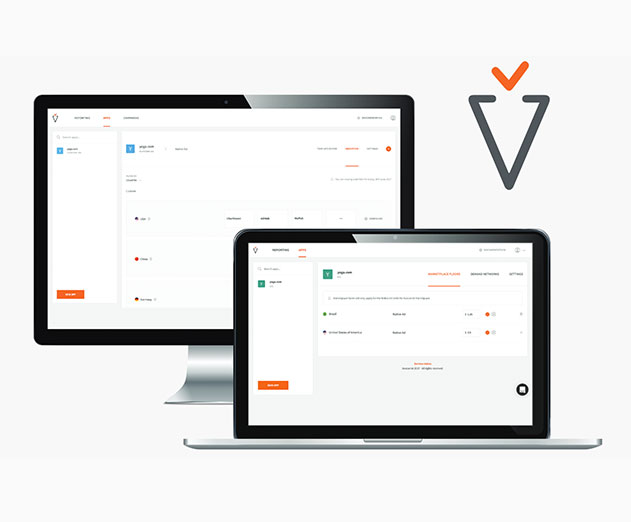 Avocarrot Unified SSP for mobile is launched from Glispa
Monday, July 17, 2017 by Richard Harris

Following the announcement of its fourth strategic acquisition, Glispa Global Group, a mobile ad tech company, unveils its newest product offering, Avocarrot, the full-service monetization platform which serves all types of mobile in-app advertising, both programmatic and performance-based. The new platform offers full transparency, control, and ease of use to boost and...
---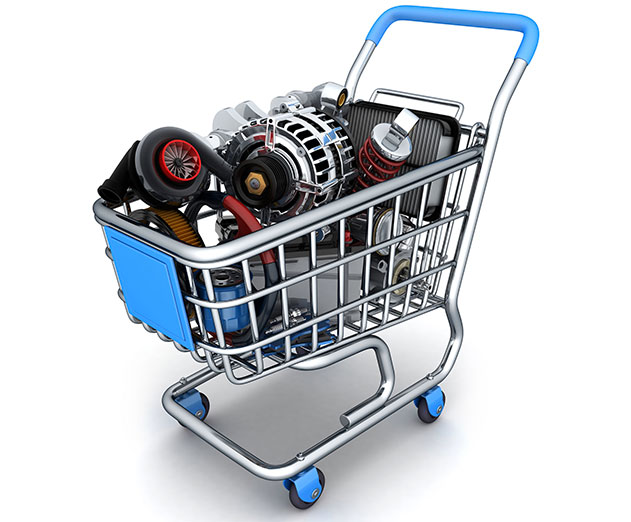 PartCycle uses AI to help buyers find used auto parts
Saturday, July 15, 2017 by Richard Harris

PartCycle Technologies announces "Inventory A.I.", an industry-first innovation developed to clearly communicate part descriptions and provide accurate quality ratings on used auto parts sold through the PartCycle Marketplace.Most used parts sourcing solutions available today only display raw notes made when an automotive recycler enters a part into their inventory mana...
---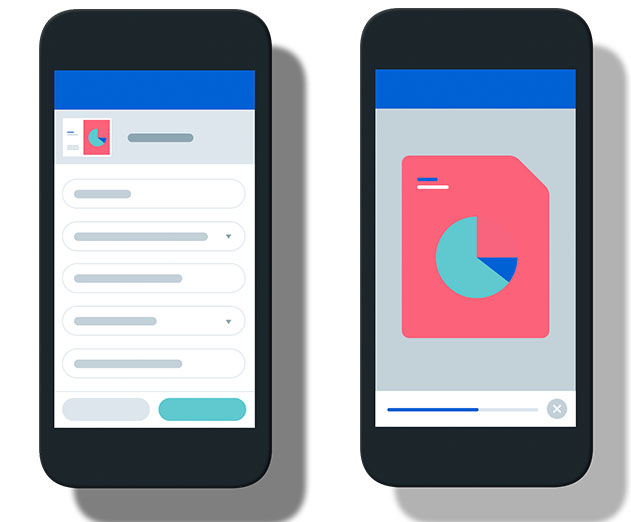 Box Elements for developers powers content experiences in their apps
Friday, July 14, 2017 by Richard Harris

Box, Inc., a cloud content management company, has introduced Box Elements, a new set of tools for businesses of all sizes to bring their content experience into any application built with their Platform. The first set of tools, UI Elements, is generally available and includes four pre-built, customizable components of their user interface. The company also announced th...
---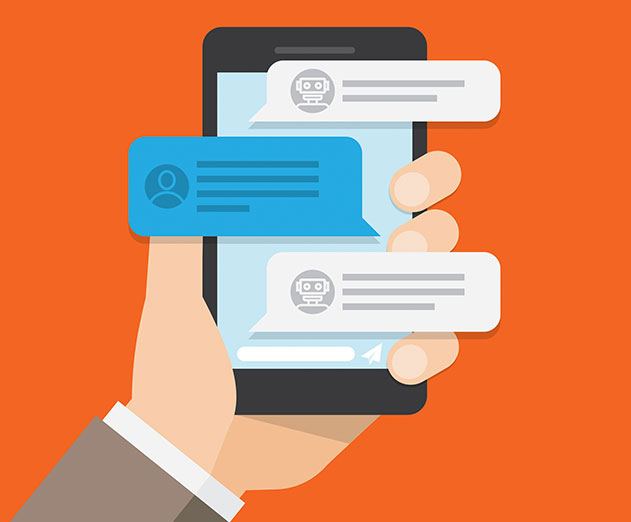 Bottr.me aims to simplify the way we work with personal AI bots
Thursday, July 13, 2017 by Christian Hargrave

Bottr.me, a chat bot creation tool, has received backing from 500 Startups, Purvi Capital, Google MD Rajan Anandan and Abhishek Gupta from TLabs. Launched in private beta earlier this year as a way to create one's very own smart AI based virtual avatar, this startup wants to fundamentally change the way we create and consume information and services online. B...
---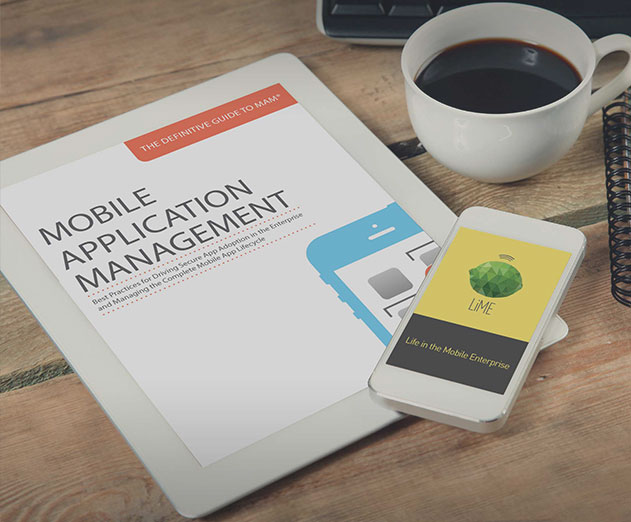 Apperian announces new security capabilities
Monday, July 03, 2017 by Richard Harris

Apperian, an Arxan company and provider of mobile application management (MAM) and security solutions, has announced several platform enhancements, which increase the security of enterprise mobile app data. These updates take advantage of native device capabilities, multiple industry protocols and additional password controls, to provide a solution for distributing secu...
---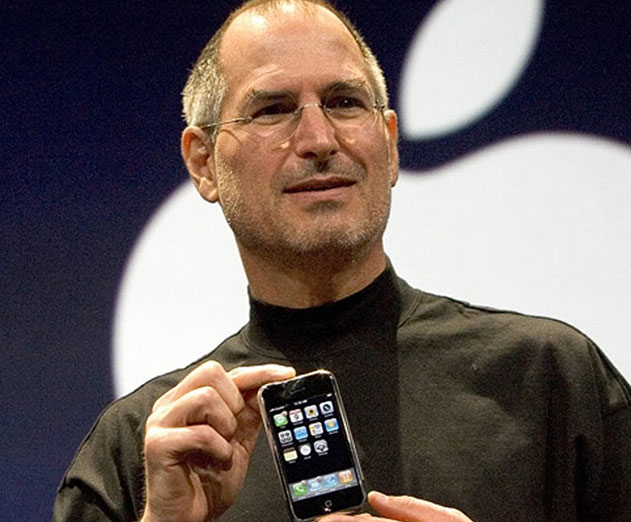 10 years after the iPhone launch here is how people feel now
Thursday, June 29, 2017 by Richard Harris

To coincide with the 10th anniversary of the launch of iPhone, Axway has published results from a survey that examines the role that smartphones play in enhancing consumer lives with improved services and experiences, and how consumers would like to see the smartphone evolve in future. The survey of 1,200 U.S. consumers found that consumers value data security and priva...
---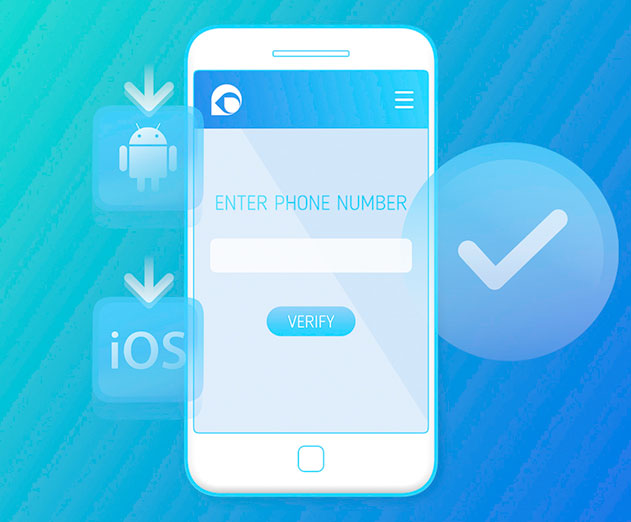 App Verify SDK gets update for new iOS capabilities
Wednesday, June 21, 2017 by Richard Harris

TeleSign, an end-to-end communications platform as a service (CPaaS), has announced new iOS capabilities for its mobile app verification service, App Verify. App Verify for iOS is a lightweight software development kit (SDK) that enables mobile app developers to streamline the onboarding account verification process to assist with increasing conversions and providing id...
---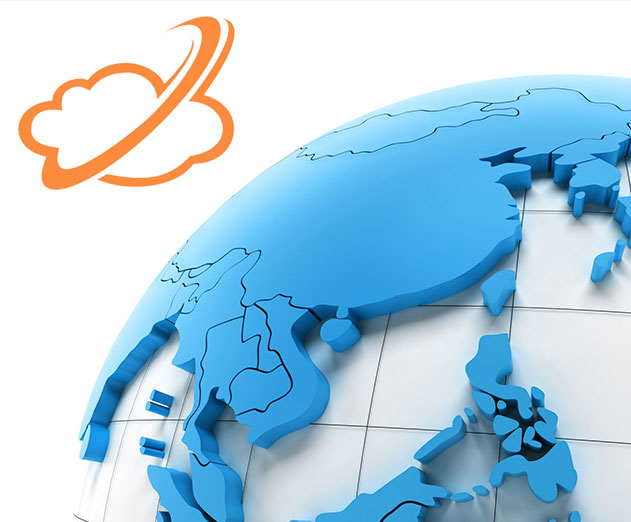 PacketZoom expands its offerings to SEA
Wednesday, June 14, 2017 by Richard Harris

Slow app speeds are a major problem for Southeast Asia, where a recent Digitimes report found that 3G/4G mobile broadband Internet access was expected to reach just 60% in Southeast Asia in 2017, compared to 81% for the United States and more than 90% for countries such as Japan and South Korea. PacketZoom's own Mobile Observatory report also found a high number of netw...
---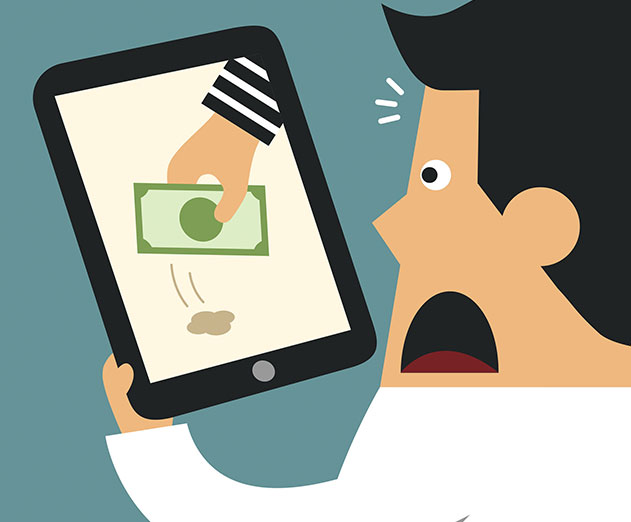 The mobile ad fraud pandemic and what developers should know
Tuesday, June 13, 2017 by Galia Reichenstein

Mobile ad fraud is a big concern in the mobile space. Unfortunately, we have seen this before in ad tech - players looking to make a quick buck by following revenue via monetizing it in an illegal way. Mobile ad fraud has created a dark ripple in the space, resulting in a lot of mistrust. The challenge is that fraud is widespread, and fraudsters are getting more and mor...
---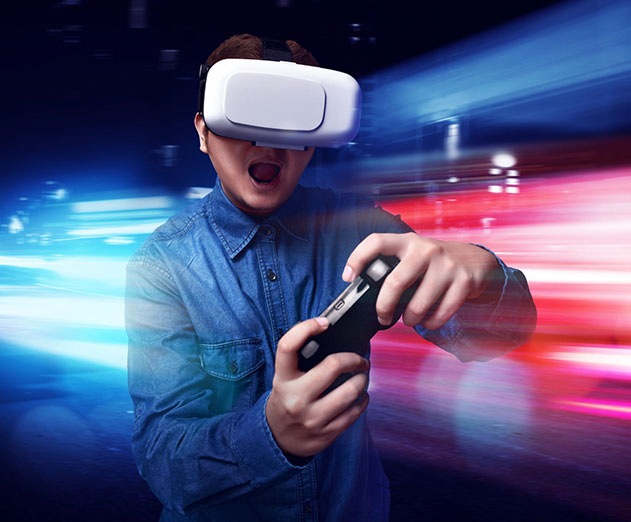 Why you should make your gameplay fast (or game over!)
Monday, June 12, 2017 by Shlomi Gian

Countless mobile game publishers have tried to formulate the winning recipe for successful mobile games. Some of them seem universal and straightforward, while others are controversial or genre-specific. Not surprisingly, the indisputable ingredient that is both fundamental and critical to a mobile game's success is simply performance. It affects every stage and each co...
---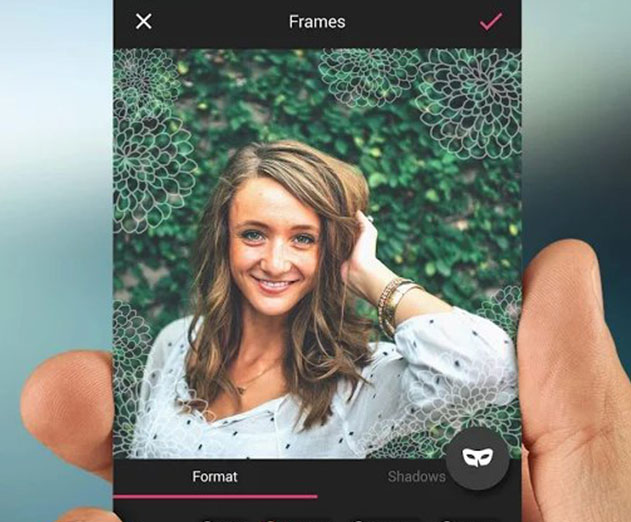 PacketZoom speeds up Photofy app by nearly 2x
Friday, June 09, 2017 by Michael Haynes

Performance is a crucial contributor to a dependable mobile app user experience. While stunning visuals attract customers by making a great first impression, a long-lasting relationship depends on the quality of each encounter, which is heavily influenced by how an app performs. According to Compuware research, most consumers expect mobile apps to launch within two seco...
---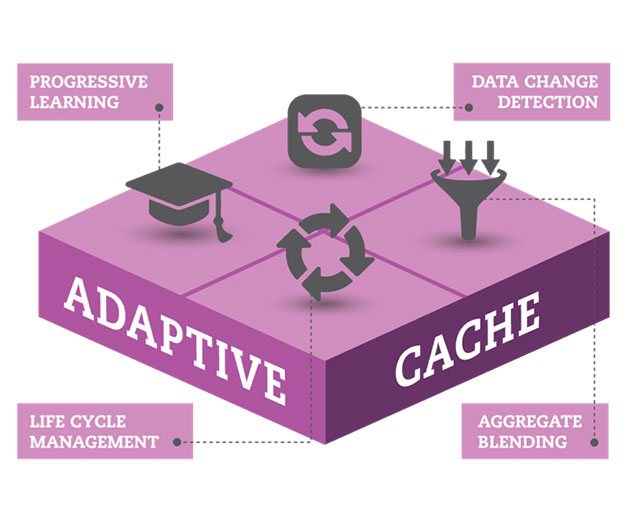 AtScale unveils their new 5.5 platform update
Wednesday, June 07, 2017 by Richard Harris

The adoption of the data lake over the past few years has proven that enterprises want a way to store vast amounts of raw data in its native format until needed for consumption. New database platforms like Hadoop or Google BigQuery have provided affordable solutions to let enterprises store data. However, when this data is not put to use, Data Lakes became Data Swamps. ...
---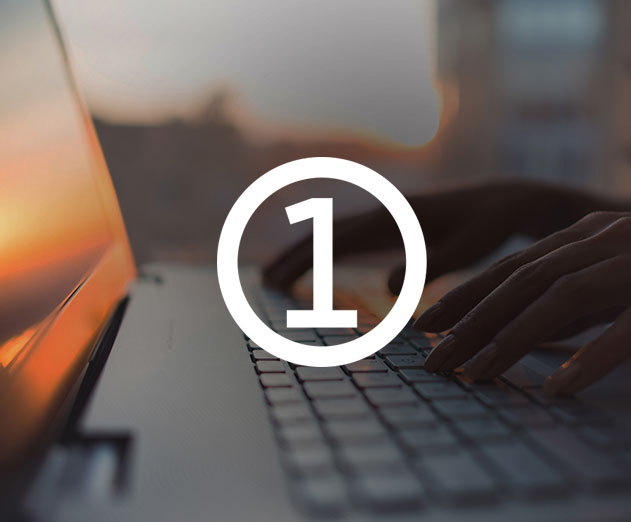 AOL launches Smart Yield beta
Monday, June 05, 2017 by Richard Harris

AOL has announced the beta launch of Smart Yield, a mobile-first solution that solves the challenge of leveling the demand bidding playing field for mobile publishers. By creating a unified auction, Smart Yield provides advertisers with the inventory they want and mobile publishers and app developers with the opportunity to gain the highest possible yield for each impre...
---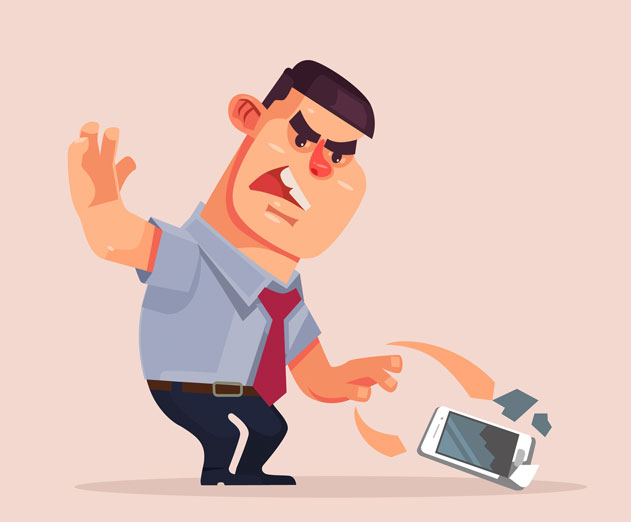 Almost all users abandon apps with bugs and glitches
Wednesday, May 31, 2017 by Michael Haynes

88% of app users abandon apps due to finding bugs and glitches. This, according to a recent survey conducted by QualiTest Group, the world's second largest pure play QA and independent software testing company. The survey also revealed that: - Nearly 8 in every 10 users notice glitches and bugs in the apps that they use.- Over 50% of users indicated that they would aban...
---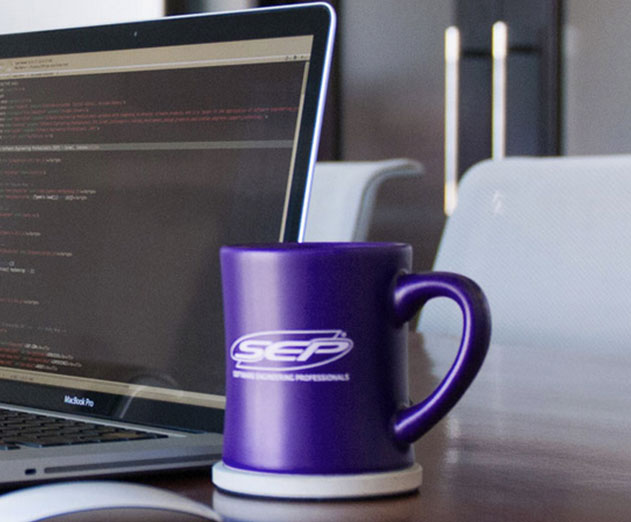 SEP has acquired CardBoard
Tuesday, May 30, 2017 by Christian Hargrave

Carmel-based software product design and development company, Software Engineering Professionals (SEP), has acquired CardBoard, a collaborative design and story mapping tool. The product was previously owned by DevJam, a Minneapolis-based product development company that pragmatically uses agile/lean methods to their customers and clients advantage. The acquisition will...
---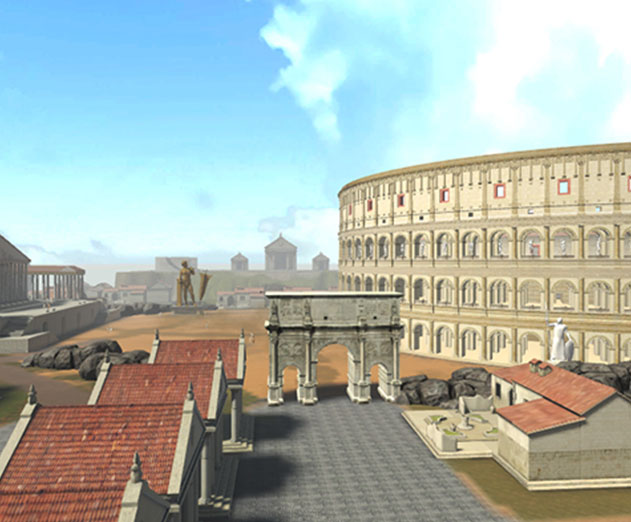 What VR developers need to know when creating educational apps
Thursday, May 25, 2017 by Baptiste Grève

From dissecting frogs without the guilty consciousnesses, taking a history class in ancient Rome, or swimming with marine animals in the Galapagos islands, VR is offering modern students a more authentic and immersive learning experience, in which they can interact with dimensional environments and place themselves in different times and locations.While the initial hype...
---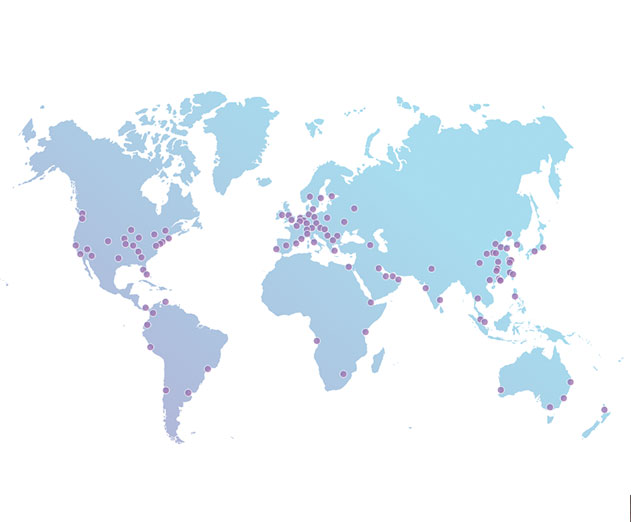 Route the Internet faster with Argo from Cloudflare
Monday, May 22, 2017 by Michael Haynes

Cloudflare has announced Argo, a service that intelligently routes traffic across the Internet for a faster, more reliable, and more secure online experience.The Internet is inherently unreliable. Its massive collection of networks from different providers experiences delays and outages all the time. Internet users experience these problems as slowness reaching websites...
---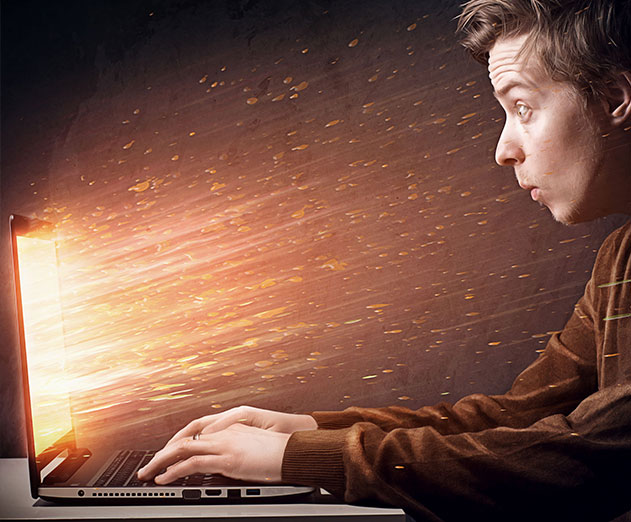 How app developers are failing in user engagement
Thursday, May 18, 2017 by Paul Brody

Editors note: Paul Brody is the Chief Product Officer at CleverTapIn the app world, do or die comes down to how well you engage your users, and if abysmal click-throughs and open rates are any indication, most apps aren't doing that very well. But it's not the fault of the product developers, nor is it an issue with the marketing department. It's how the two work, or to...
---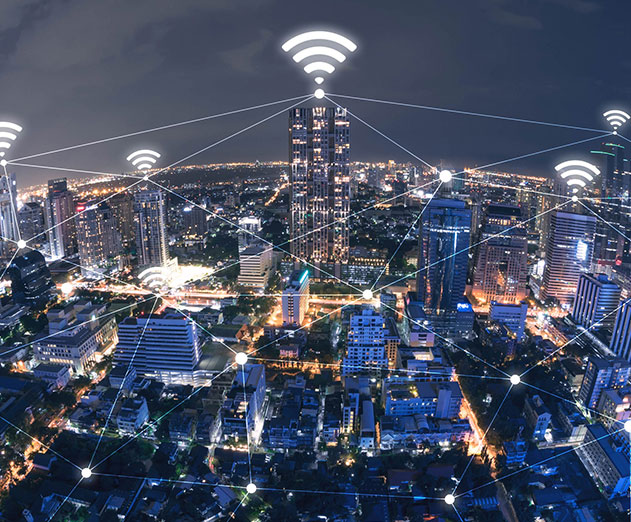 Wifi vs Bluetooth vs BLE, choosing the right IoT tech
Tuesday, May 16, 2017 by Yuri Brigance

Internet-of-Things (IoT) devices are increasing in popularity and availability - think Amazon Alexa, smart thermostats & light bulbs, Internet-connected garage door openers, GoPro cameras, and so on. One thing these products have in common is that they communicate wirelessly with either a mobile device, the Internet, or both. As these devices become smarter and gene...
---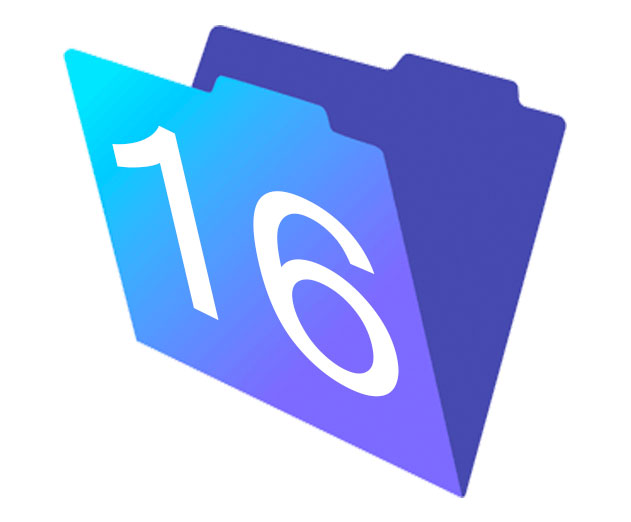 Andrew LeCates from FileMaker discusses version 16
Tuesday, May 16, 2017 by Richard Harris

FileMaker, an Apple subsidiary that helps developers make custom apps, has recently released their platform's 16th iteration. The updates have enhanced previous versions with improvements that both professional and first-time developers can use to create, share, and run custom apps.Some of their new updates include a new Layout Objects window, scalability up to 500 simu...
---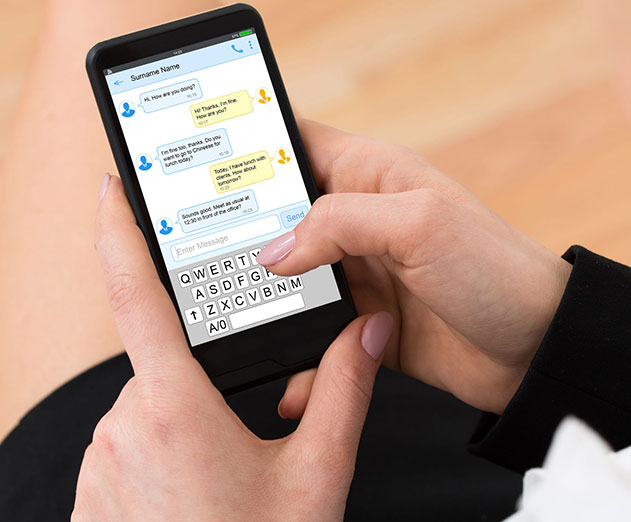 Explaining RCS and how it could kill the need for some apps
Friday, May 12, 2017 by Richard Harris

Throughout the past 20 years, we've become well acquainted with the traditional text message. We've seen it evolve from a method of communicating with friends and family, to a way for consumers to interact with businesses in order to receive updates and relevant information. As 4 billion people worldwide use SMS, this traditional method of communication continues to evo...
---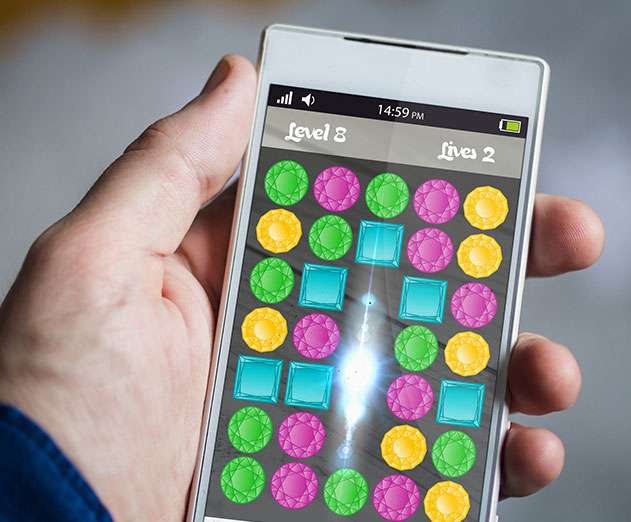 AppOnboard raises $4M in a seed round
Wednesday, May 10, 2017 by Michael Haynes

The app economy is larger than ever - mobile revenues grew 40 percent in 2016 with app developers grossing $37 billion, excluding any advertising revenue. Roughly half of that goes back in the ecosystem for User Acquisition (UA) - or paying for downloads.AppOnboard Inc, mobile app demo maker, has raised $4M from Troy Capital Partners, London Venture Partners ("LVP) and ...
---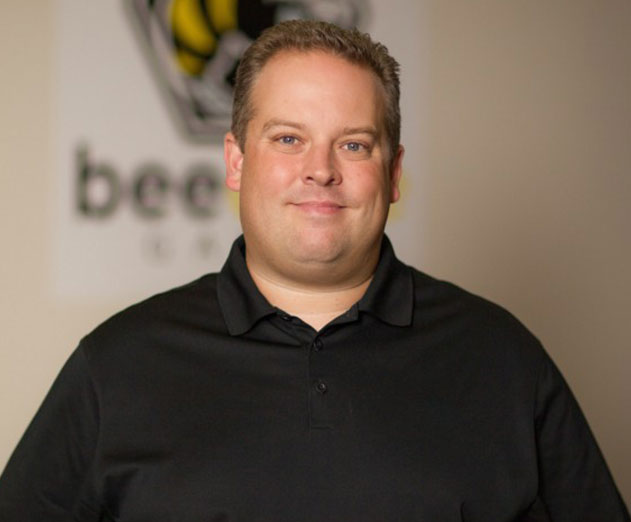 Jeremy Strauser joins Lucktastic as VP of Product
Monday, May 08, 2017 by Christian Hargrave

Jeremy Strauser has joined Lucktastic, a free app lottery rewards app, as VP of Product. Jeremy brings extensive game and app development experience from leading companies that include Electronic Arts, Zynga, and Topps, where he was responsible for products such as Madden NFL Football, Zynga Poker, Topps Bunt, and Star Wars Card Trader. The announcement was made by Tony...
---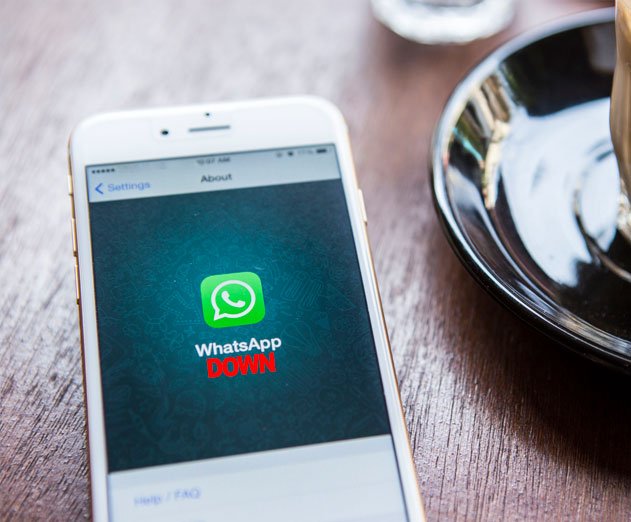 WhatsApp went down last night: How pushing updates can be risky
Thursday, May 04, 2017 by Richard Harris

Last night's WhatsApp outage freaked out users of the globally popular app. Dynatrace's Dave Anderson sheds some light on the issue, and shows just how fragile the process of continuously releasing new features is, when millions rely on your service.You've got to feel for WhatsApp today - they've got one of the toughest jobs in the world. One in seven people on the plan...
---
Bringing LEGO minifigures to life using AR and emotion recognition
Wednesday, May 03, 2017 by Richard Harris

Goran Vuksic, an iOS developer for Tattoodo, has made a unique new application that is helping make childhood dreams come alive. The app uses emotional AI and Augmented Reality SDK's that help transform miniature LEGO characters into interactive models. The project responds to a user's facial features by analyzing and projecting the user's current mood onto the LEGO cha...
---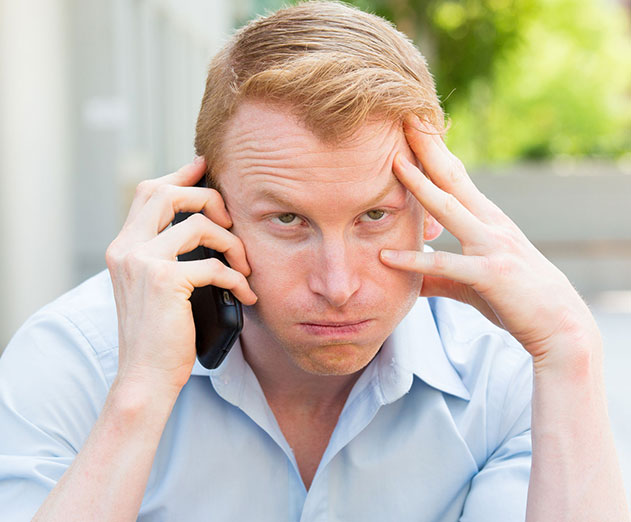 Monetizing apps without alienating users: A chat with Receptiv
Wednesday, May 03, 2017 by Richard Harris

We recently sat down with Receptiv, the company formerly known as MediaBrix, to learn more about how they work with app developers monetize their products. Receptiv is an in-app mobile video ad platform that connects brands to app users to increase ad performance. Founded as MediaBrix in 2011 and named an Adweek Top Mobile Innovator, they are available via both programm...
---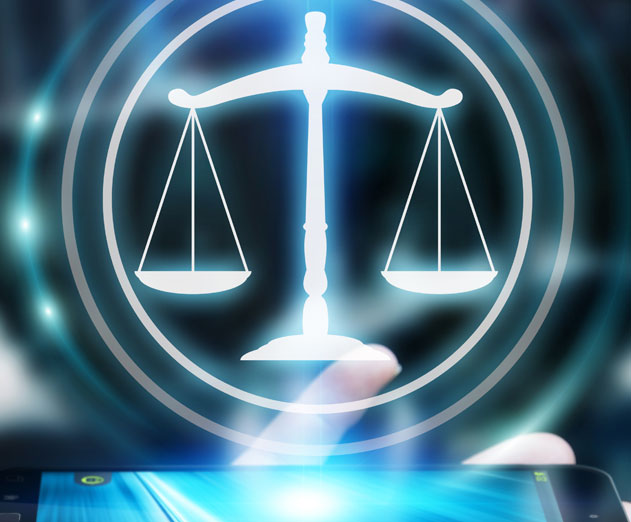 The intersection of AR, IoT, and Apps in the legal realm
Thursday, April 27, 2017 by Adam Grant

In 2007 the Apple gave us the iPhone and Apps became the rage. While the term "Internet for things" was first coined 1999 by Kevin Ashton (one of the founders of the original Auto-ID Center at MIT), in 2013 the Global Standards Initiative on Internet of Things defined the term as "the infrastructure of the information society." AR, or Augmented Reality, unlike virtual r...
---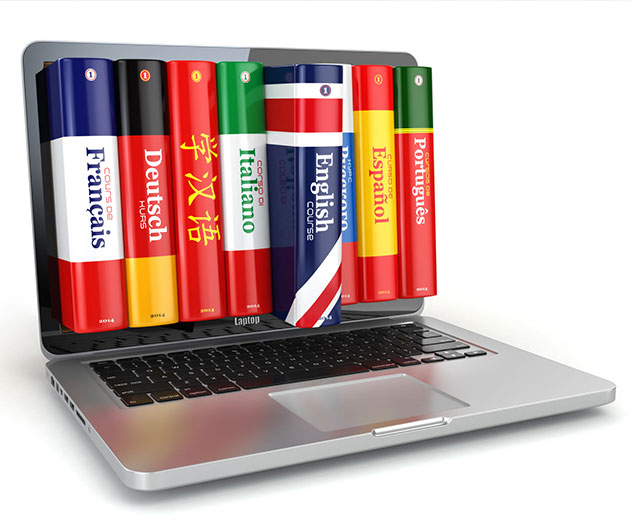 Language translation app by Reverso hits 6.0
Monday, April 24, 2017 by Christian Hargrave

Reverso, a developer of translation tools and solutions, has unveiled Reverso Context 6.0 - the latest version of their mobile translation and language learning app with a number of improvements to help its five million users discover new words and phrases in context. Their platform specializes in tapping the power of Big Data and AI to help users better understand word...
---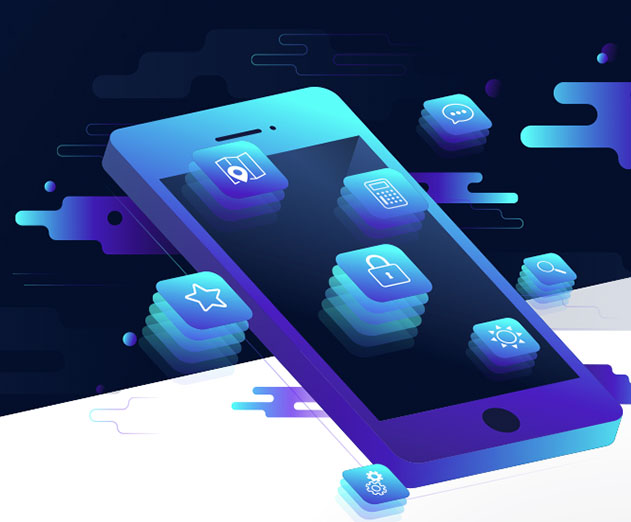 How you can automate your release process
Monday, April 24, 2017 by Richard Harris

Rollout helps mobile app developers build and deploy apps quickly and safely by automating the time-consuming manual tasks associated with gradual feature releases. The company recently released ROX by Rollout, which allows developers to gradually release new features, measure the impact and respond in real-time - all without waiting for the next release. We chatted wit...
---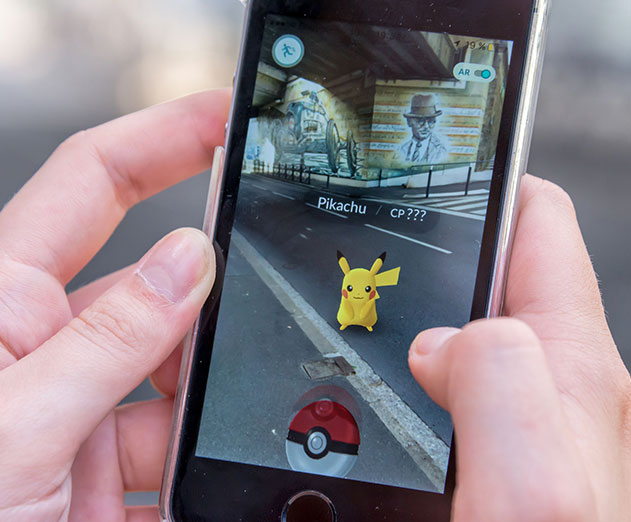 The marketing secrets of the most popular apps
Tuesday, April 11, 2017 by Richard Harris

Editors note: Guest submission by Stefan Benndorf, Managing Director & COO, AppLiftThe most successful apps are engaging and well-designed, but that is not the only reason why they're popular. The Angry Birds and Pokémon GO's of the world owe much of their success to masterful marketing. Americans spend nearly 80 percent of their time on mobile phones in their three...
---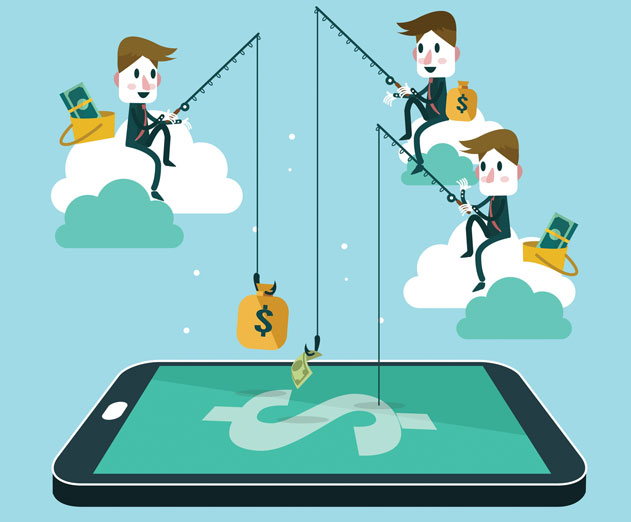 Selling your app and what you should know
Monday, April 10, 2017 by Richard Harris

The app market has changed significantly over the last few years. Google Play, for example, had 600,000 apps in 2012. Now it has more than 3 million. Despite this, a report from Nielsen suggests that users only use 27 apps per month. As a result, it is increasingly difficult for developers and app owners to maintain engagement and to successfully monetize their apps.Acc...
---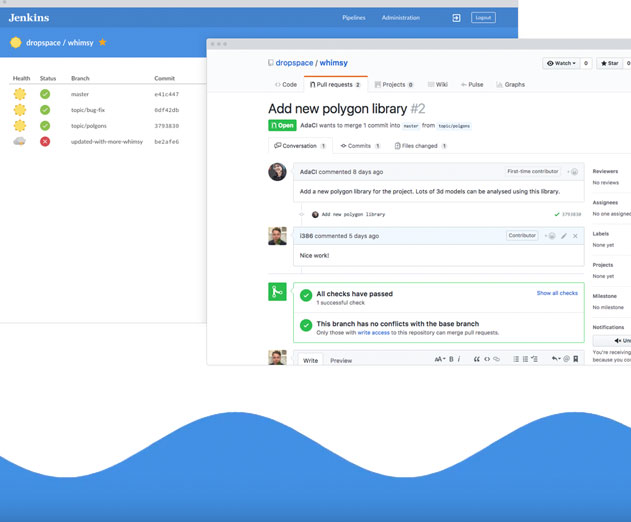 Jenkins Blue Ocean helps DevOps adopt continuous delivery
Friday, April 07, 2017 by Richard Harris

The Jenkins project, comprised of a community of practitioners using Jenkins, has released (1.0) and general availability of Blue Ocean, its dramatic new UX implementation. The anticipated launch of Blue Ocean brings a new user experience to Jenkins based on a personalized, modern design that allows users to graphically create, visualize and diagnose continuous delivery...
---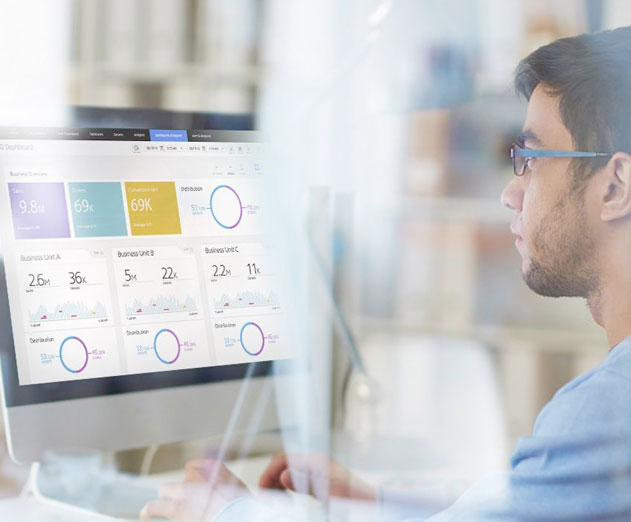 AppDynamics Developer Toolkit release for Spring is here
Thursday, April 06, 2017 by Christian Hargrave

AppDynamics, a Cisco company and a application intelligence company, is planning on a Spring '17 release, including the AppDynamics Developer Toolkit and major updates to Enterprise iQ and Business iQ. The new releases are aimed at giving application teams better abilities to deliver impactful customer experiences.In our digital-first world, where quality and performanc...
---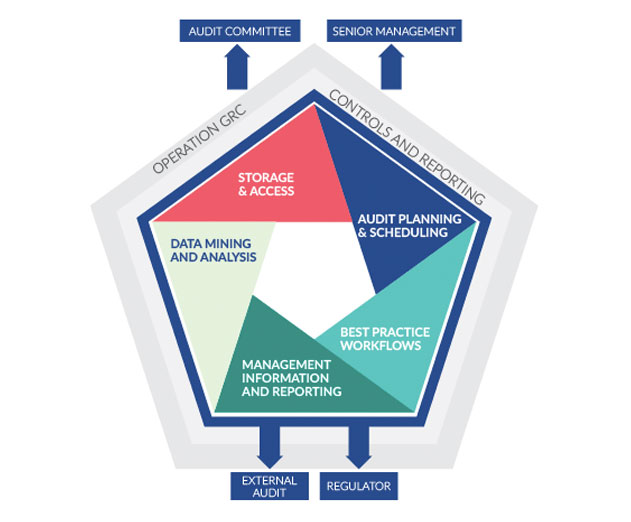 Pentana 5.1 released by Ideagen
Wednesday, April 05, 2017 by Michael Haynes

Ideagen updated their audit automation software, Pentana 5.1. The updated platform comes with further enhancements to the core internal audit functions, an enhanced Windows and Web user experience and enterprise risk management capability.Ben Dorks, Chief Customer Officer at Ideagen, said: "With each release of Pentana we seek to further address the needs of internal au...
---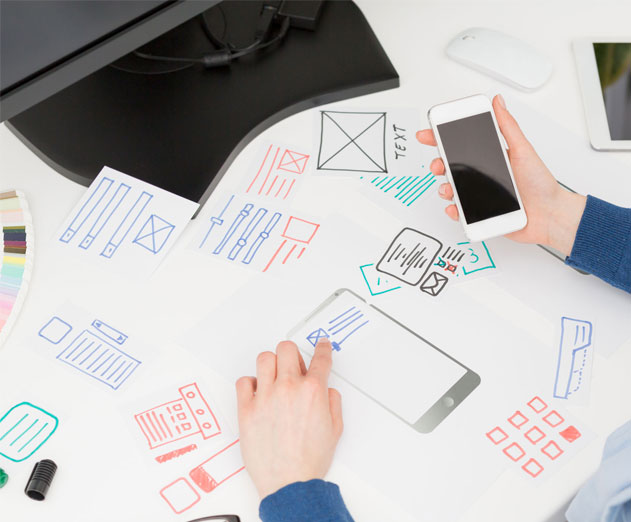 The contextual UX and why it matters
Tuesday, April 04, 2017 by Richard Harris

Editors note: Guest submission by Holger Fritzinger, Vice President, Head of Solution Management Mobile Apps & Platform at SAP AGIn a report from Forrester Research, Maximizing the Impact of Digital Transformation, the analyst firm shares that 82 percent of respondents believe mobile is the face of digital transformation. Enterprises look at mobile as an integral pa...
---
OMYO and Blingby team up to make live stream marketing a reality
Tuesday, March 21, 2017 by Richard Harris

Research shows that 74% of consumers said there was a connection between watching a video on social media and their purchasing decision-making process. What if there were a better way for marketers to capitalize on such a trend? Imagine watching a Maroon5 video online and you are really liking Adam Levine's jacket - and while watching the video, you point your cur...
---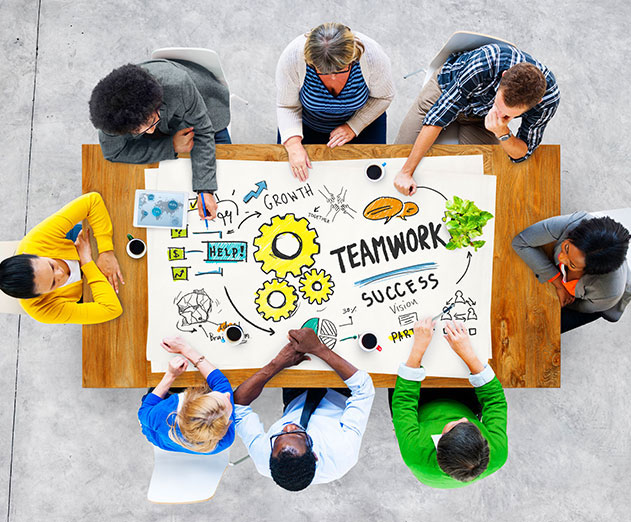 Enterprise mobility is a team sport
Friday, March 03, 2017 by Christian Hargrave

Sports teams - from youth to the pros - are comprised of many individuals with various skill sets and talents. Yet when you hear championship teams and elite caliber athletes talk about success, their stories always boil down to a single commonality: the importance of the team. As Michael Jordan once famously said, "talent wins games, but teamwork and intelligence win c...
---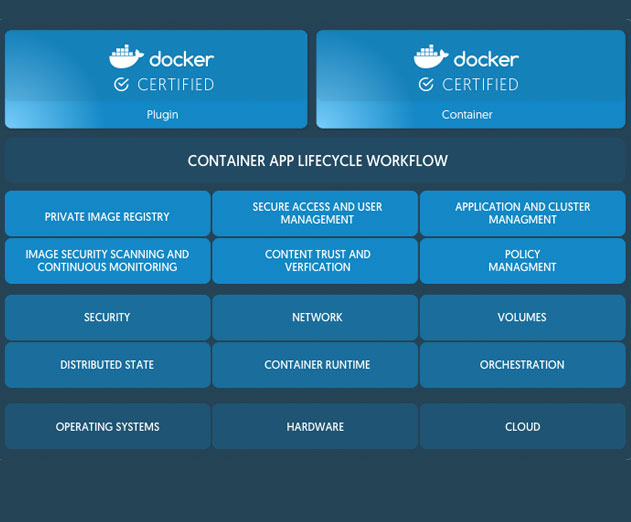 Docker for the Enterprise launched with a Certification Program
Friday, March 03, 2017 by Richard Harris

Docker has announced their Enterprise Edition (EE), a new commercial platform for enterprise development and IT ops teams that build, run, and operate business-critical applications in production at scale across the software supply chain. Comprised of a container runtime, with integrated and multi-tenant orchestration, security and management in addition to an ecosystem...
---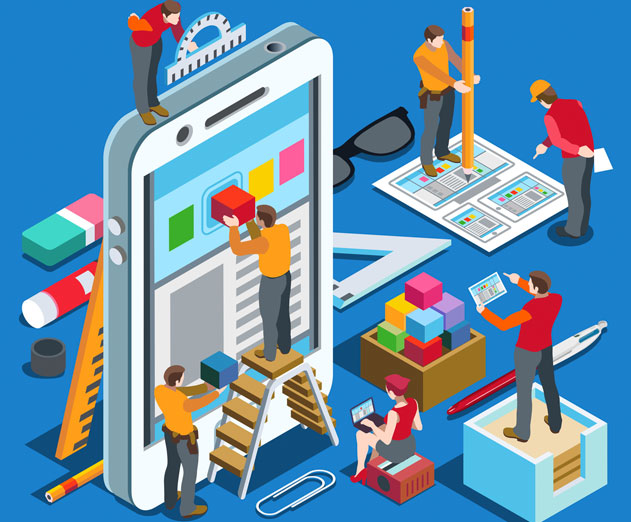 Mobile UX is just as important as functionality
Thursday, March 02, 2017 by Richard Harris

Editors note: Guest submission by Daniel AssoulineWhen building new software or apps, many developers make the mistake of prioritizing functionality over user experience. But user experience is just as important - if not even more important than functionality in any software, app or product. Take security software, for example. By focusing on the functionality, it can p...
---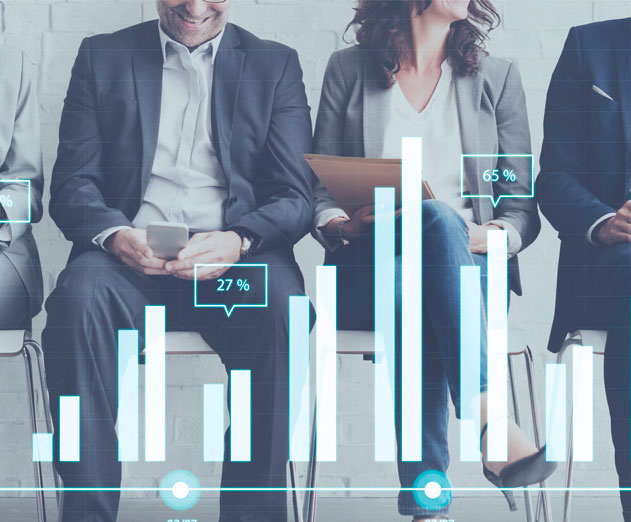 How to increase app revenue by using analytics
Wednesday, March 01, 2017 by Richard Harris

Editors note: Guest submission by Mark Rosner, CRO of AppLovinYou wouldn't create a website without at least one line of code for Google Analytics. So why would you create an app without it? Analytics might seem like an obvious element to incorporate into app development, but I'm still shocked that I regularly meet developers who don't use analytics at all, or bare...
---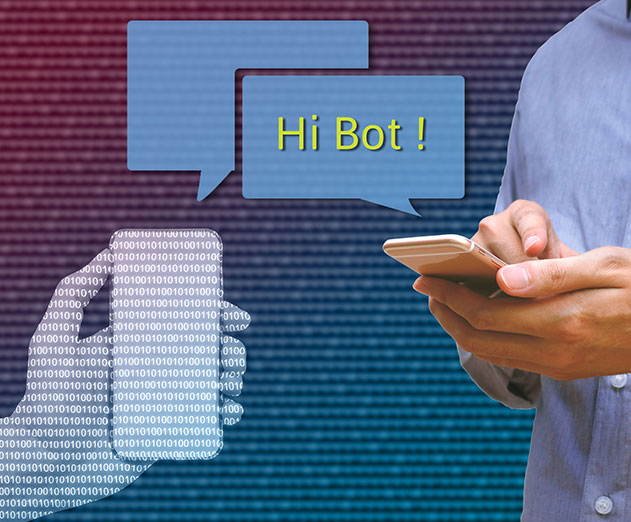 Add bots to your app for free with Instabot
Wednesday, March 01, 2017 by Christian Hargrave

ROKO Labs has announced Instabot, a free tool that helps mobile app creators add a bot to their app in less than a day.Instabot empowers mobile app developers to create and integrate conversational bots into their existing apps, based on three key components:- Create unique bots using a simple three-tier, conversation tree-based process that gathers information from you...
---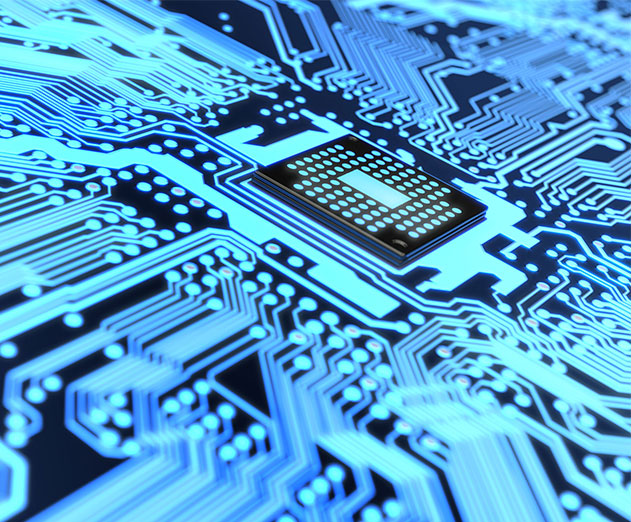 Mobile and IoT security gets a boost from new PN80T chipset
Tuesday, February 28, 2017 by Michael Haynes

NXP Semiconductors N.V. has unveiled its new PN80T embedded Secure Element (SE) and NFC solution. It is the Industry's first 40nm SE and is designed to ease development and implementation of an extended range of secure applications for any platform including smartphones, wearables, and the Internet of Things (IoT).A user experience built around NFC use casesThe new PN80...
---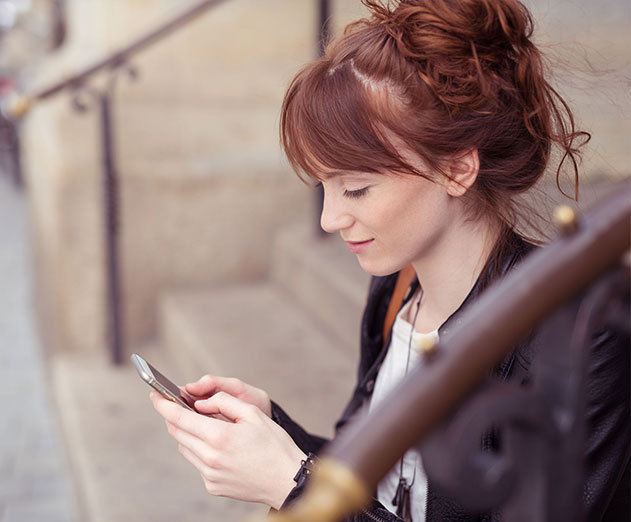 4 proven ways to reduce churn with a mobile app
Thursday, February 23, 2017 by Justin Dunham

Have you read all of the 23,000 articles out there about reducing churn?There are some really great ideas about how to improve your onboarding, how to communicate better, how to segment better. Even how to save customers right before they click the "cancel" button.The underlying problem that these tactics address is the same. Users churn because they don&rsq...
---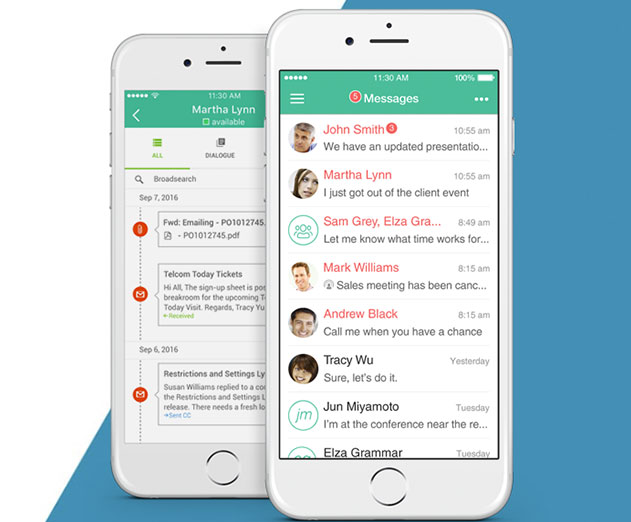 BroadSoft's bMobile gets AI and Apple Callkit
Wednesday, February 22, 2017 by Christian Hargrave

BroadSoft, Inc. has announced two significant enhancements to its bMobile advanced mobility solution: Artificial intelligence capabilities and Apple CallKit support for BroadSoft Business UC-One mobile apps that provide business users with a superior mobile user experience over any device, network or location and unlocks new revenue opportunities for Mobile Operators.A ...
---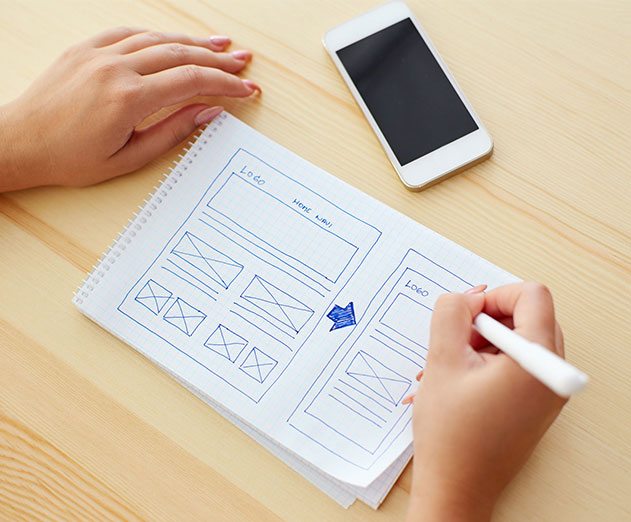 Explaining the app development process to clients
Monday, February 20, 2017 by Daniel Szabo

Revenue from mobile apps is expected to reach $70 Billion in 2017. Yet, developing a successful mobile application is not an easy task. As a developer, you understand the mobile app development process, but may struggle to explain it to your clients. This misunderstanding creates challenges in the development process itself, and can even cause an unsuccessful deployment...
---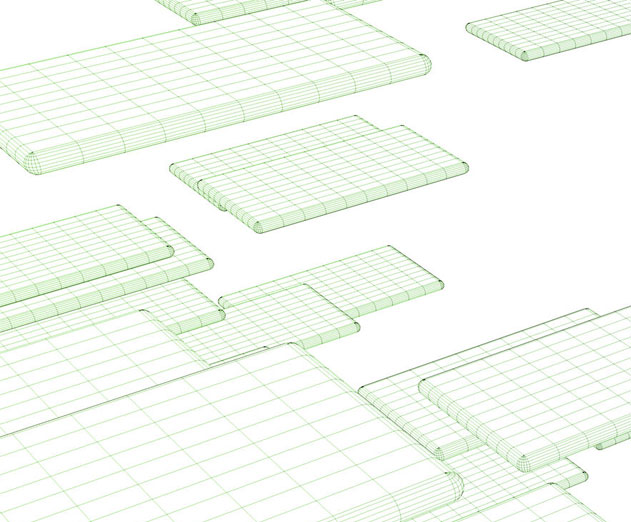 $10B enterprise CDN and application delivery market upended
Sunday, February 19, 2017 by Christian Hargrave

Instart Logic, a technology company, has announced its "Application Services Platform," a set of speed, mobility and security technologies designed to optimize digital revenue. It also announced a new business model designed to disrupt the $10 billion content and application delivery markets, including Akamai. Beginning immediately Instart Logic will deliver enterp...
---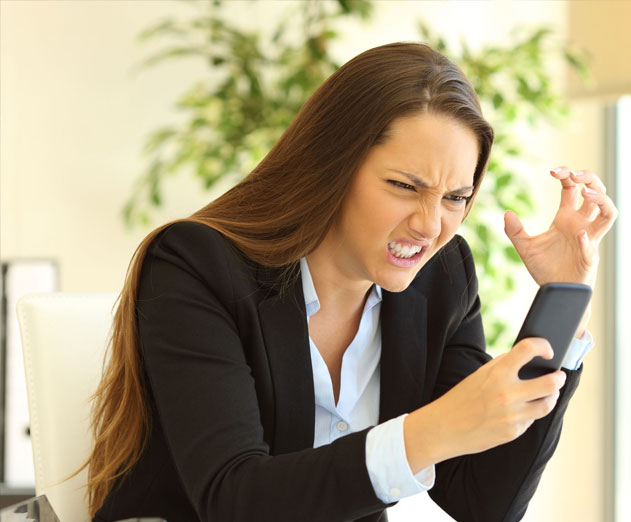 Mobile app advertising is killing adult usage
Saturday, February 18, 2017 by Richard Harris

63 percent of adults avoid mobile apps because of too many adverts, or when asked to pay for the app or extra features. This is the finding of an independent study of 600 mobile app users in the UK and US, commissioned by Tutela, the Wireless Analytics Monetisation (WAM) firm. Users are up to four times more likely to favor apps collecting mobile usage statist...
---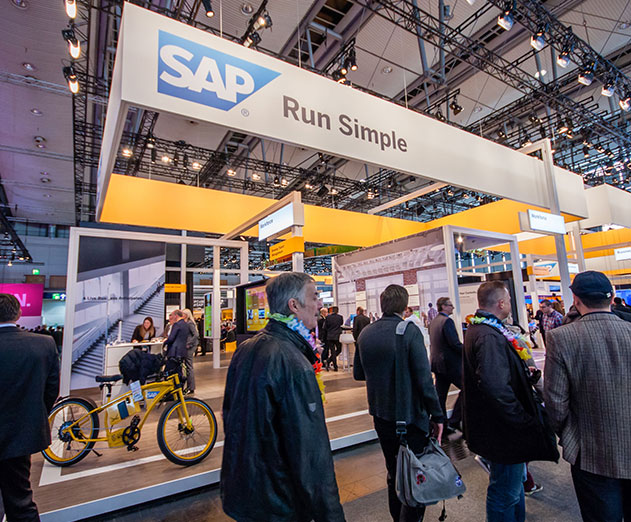 Hubble is expanding into the SAP environment
Thursday, February 16, 2017 by Richard Harris

Hubble has announced the beginning of their expansion into the SAP environment, extending its CPM suite capabilities beyond Oracle and JD Edwards Enterprise Resource Planning (ERP) solutions. Community Coffee Company LLC, the largest family-owned and operated retail coffee brand in America, will begin implementing Hubble's solutions with all-new SAP integration. La...
---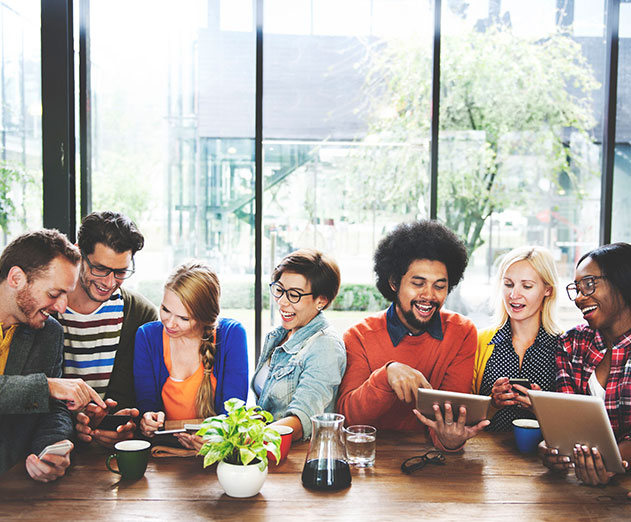 Vungle mobile video ads platform hits $300 million in annual revenue
Wednesday, February 15, 2017 by Richard Harris

Following a year of significant global expansion and customer momentum, Vungle, a marketing platform for in-app video ads, has announced record company growth, reaching a $300 million annual revenue run rate (ARR), a milestone very few companies have reached in the ad-tech industry. The company has also significantly increased adoption of its software development kit (S...
---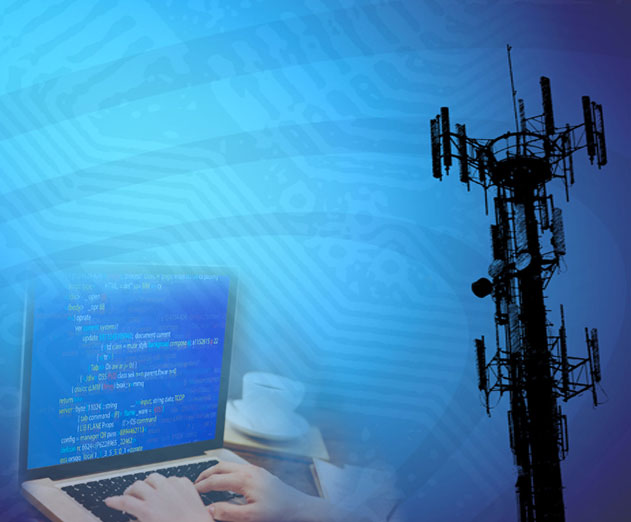 Code your own network: The changing face of telco
Wednesday, February 15, 2017 by Richard Harris

There is a transformation occurring in enterprise communications with developers at the center. The developer community is driven by a vision to offer creative applications of communications within their apps and services that deliver a unique user experience. Unfortunately, innovating with traditional telecom carriers has been historically difficult. Dependence on an o...
---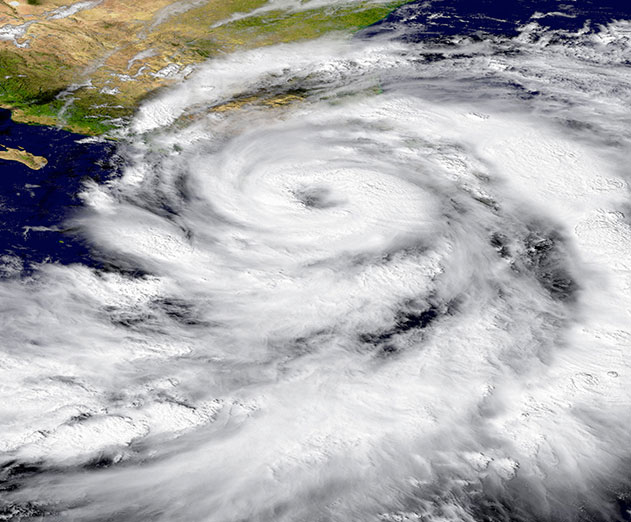 IBM and the Weather Company just introduced mesh network alerts
Wednesday, February 15, 2017 by Richard Harris

IBM and The Weather Company, an IBM Business, have introduced a new Mesh Network Alerts technology that provides a mobile method of communicating with underserved populations in developing countries to notify of potential severe weather events or disasters - even in areas with limited Internet connection, or cellular networks are disrupted due to an outage. Develop...
---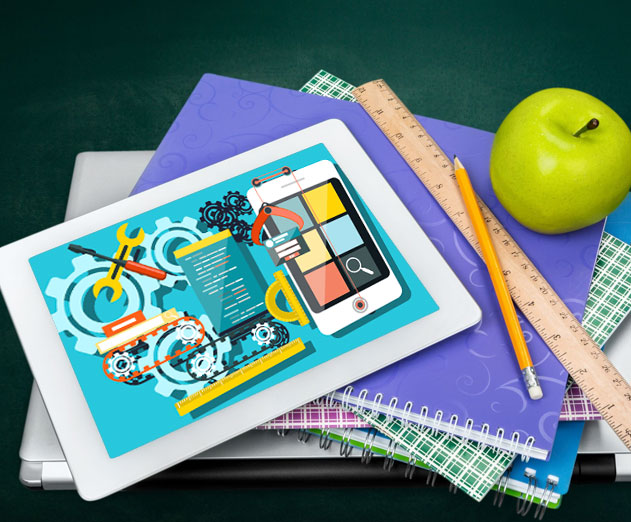 The A to Z of low-code app development
Friday, February 10, 2017 by Karthick Viswanathan

As we enter 2017, we are seeing low-code app development take root across larger enterprises and smaller businesses alike. In 2016, big players like Google, Microsoft, Oracle, and Salesforce staked their claim in this market segment. Enter 2017, and we can expect the new entrants, along with incumbents such as WaveMaker, Mendix and OutSystems, to beg...
---