spreadsheets
spreadsheets news search results
Developer news items we found relating to spreadsheets
32 results
---
ALM data strategies that mimic the principles of blockchain

Friday, November 2, 2018 by Christopher Pola



All too often, I hear from customers about a very common pain point: they do not have the data to run their business. It's not that they lack data, but they lack trust in their data. While solving data issues can be a riddle at times, I believe this dilemma is symptomatic of antiquated and/or misappropriated application lifecycle management (ALM) systems requiring...
---
No-code vs Low-code: Which is right for you

Tuesday, October 30, 2018 by Dave Landa



The market for low-code and no-code application development platforms is growing rapidly and becoming more popular with organizations - both very large and small and across nearly every industry - which are finding the ease of use, flexibility, workflow features, and data integration capabilities indispensable. In other words, traditional software applications...
---
DuckDuckGo vs. Google vs. Privacy

Friday, October 19, 2018 by Richard Harris



Online privacy is becoming harder to find - Facebook gathers users' data to sell to third parties, Google tracks everyone's searches, ISPs in many countries gather communication data, and governments are increasingly demanding backdoor access to encrypted devices. In the latest news, Google exposed the data of 500,000 Google+ users and didn't...
---
Blockchain construction management products drop by Brickschain

Wednesday, June 6, 2018 by Christian Hargrave



Recognizing the need for better data coordination, handover and facilities management, Brickschain has released two new products: Brickschain Handover and Brickschain Chronicle. Using blockchain, Brickschain's new products are set to revolutionize how the industry closes out and maintains facilities. "This is the first step in building a comprehensive registry of all bu...
---
Supporting citizen developers to speed digital transformation

Thursday, May 10, 2018 by Bill Kennedy



More than just a buzz word, companies across the globe are embracing digital transformation to create more efficient organizations not tied to traditional software applications and to forgo the messy paper trail. Digital transformation is dependent on many factors, but in particular, cloud-based technology is largely responsible for fueling the change. Simply put, overt...
---
App development using low code and no code report in

Thursday, February 8, 2018 by Richard Harris



Creating custom mobile apps using low code and no code platforms induces a rare form of nausea in some native programmers. Why? Because they don't fully understand what low code platforms really do and they don't want to care. As programmers we want to think of ourselves as "high and mighty coding Gods" with anything less than scripting languages beneath us. And the mor...
---
How human assisted AI may be the future

Tuesday, December 26, 2017 by Richard Harris



Self-driving (autonomous) cars, robotic hotel concierges, and Amazon's intelligent delivery drones - it's hard to minimize the potential impact that artificial intelligence (AI) and machine learning (ML) promise. Business leaders are all aflutter about AI's potential for providing game-changing impact to their industries. AI is also gaining attention for the perceived t...
---
Point and click app development with Metavine GO

Wednesday, November 8, 2017 by Richard Harris



A recent report by Gartner finds that "more than 80% of top global enterprises have significant business unit development underway, much of it unseen and unsanctioned by IT, but less than 20% have a collaborative citizen development strategy in place." (Citizen Development is Fundamental to Digital Transformation, Oct 13, 2017, Driver, Wong, Baker). To help solve t...
---
Low code and no code app development benefits

Wednesday, October 25, 2017 by Richard Harris



No-code and low-code platforms serve development projects in a myriad of different ways. It's all about assessing a business user's ability and the problem at hand to determine the best approach for the job.That's why we had a chat with John Carione, Product Marketing strategy at Quick Base to learn more about No-code and Low-Code application development.ADM: We've hear...
---
SimpleOrder chats about their Restaurant Management Software

Tuesday, October 24, 2017 by Richard Harris



Restaurant inventory management software platform SimpleOrder was founded in Tel Aviv, Israel in 2012 by restaurant industry veterans who saw a critical need to bring back-of-house operations into the 21st Century. SimpleOrder's restaurant industry management software platform provides restaurant operators with an automated inventory system that provides counts an...
---
Make better apps to get enterprise users engaged

Wednesday, August 30, 2017 by Natalie Lambert



Think about all the big (and little) moments that can make or break your business. Like when managers are prioritizing their spending for the coming year. Or when sales reps are pitching to your biggest client. These moments of engagement are the vital times when employees need instant access to insights that will help them make smarter decisions and perform at the top ...
---
Apttus Incentive Compensation Management is now generally available

Wednesday, August 23, 2017 by Christian Hargrave



Apttus, a Quote-to-Cash solution provider, has announced the general availability of its Incentive Compensation Management (ICM) solution. ICM is an enterprise solution that enables organizations to design and execute strategic sales incentive programs (commissions, bonuses, SPIFFs, contests, etc.) that align the behaviors of sales representatives and partner sellers wi...
---
IBM Watson Analytics to improve the student retention rates at SCSU

Friday, July 21, 2017 by Christian Hargrave



Low student retention rates continue to challenge many colleges and universities across the U.S. The National Student Clearinghouse Research Center reported this summer that for all students who started college in the U.S. in the fall of 2015, only 61.1 percent returned to their original school for the fall semester of 2016. Studies show that college freshman who r...
---
Appy Pie App Sheets feature

Friday, July 21, 2017 by Christian Hargrave



Appy Pie, a cloud-based mobile application builder platform just announced the launch of its App Sheets feature, which allows business owners to link all of their Google Spreadsheets and Forms into an app to modify in real-time. Appy Pie's newest feature allows users to have access to their Google Spreadsheets or Forms directly from the Appy Pie app to instantly add, mo...
---
DevOps in the enterprise with new Shippable Server

Thursday, June 15, 2017 by Christian Hargrave



Shippable announces the general availability of Shippable Server, the enterprise version of its popular DevOps platform, for organizations that want to ship code frequently and predictably but have strict security, compliance and control needs. The platform unifies all DevOps tools and processes into software "assembly lines" that provide complete visibility, traceabili...
---
Accellion and PacketZoom form a development partnership

Tuesday, May 16, 2017 by Christian Hargrave



As enterprise content continues to increase in size, spurred in part by the emergence of richer content types including high resolution images and video, a growing mobile workforce will place demands on file sharing applications to deliver content quickly. Documents, spreadsheets, presentations, images, videos and other file formats can range from several megabytes to g...
---
Andrew LeCates from FileMaker discusses version 16

Tuesday, May 16, 2017 by Richard Harris



FileMaker, an Apple subsidiary that helps developers make custom apps, has recently released their platform's 16th iteration. The updates have enhanced previous versions with improvements that both professional and first-time developers can use to create, share, and run custom apps.Some of their new updates include a new Layout Objects window, scalability up to 500 simu...
---
The smart home effect on IIoT facilities

Wednesday, May 10, 2017 by Saar Yoskovitz



The backbone of many science fiction plots just a few short years ago - smart machines, homes and cities - are now all around us thanks to the Internet of Things (IoT). Fitbits track and analyze physical attributes from stairs climbed to quality of sleep. By simply saying "Alexa," Amazon Echo can deliver you with today's weather forecast or play your favorite music as y...
---
Creating a delegated development program using low code software

Monday, November 21, 2016 by Robert Duffner



How often does someone from HR, finance, marketing or another business unit come to you with a request to develop a new business application? There's an ever-growing collection of these open requests that you just can't find the time to develop. Fortunately, instead of being a roadblock to these requests, you can leverage cloud-based low-code dev...
---
The intersection of data security and quality assurance

Monday, October 31, 2016 by Jessica Paddock



In today's threat-laden environment, where production data is one of the chief targets of hackers, organizations developing software must expend both time and resources securing their production data. One of the simplest ways to ensure security for software testing activities is through the use of targeted, advanced data-handling solutions that can synthesize and virtua...
---
Why Consumer Apps Give More Insight Than Business Apps

Thursday, September 29, 2016 by Charles Caldwell



I've been using a smartphone since the Palm Treo came out in 2002 – now fourteen years later, my phone is absolutely integral to the way I do things: cook, travel, navigate, go out to eat, go to the movies, exercise. As the saying goes, "There's an app for that."What about these consumer apps is so compelling? Why do smartphone users use 26.7 apps per month on average? ...
---
Control Downtime with Application Dependency Maps

Thursday, September 22, 2016 by Sridhar Iyengar



Application downtime is an enterprise's worst nightmare. On top of that, it's fairly common. According to a survey conducted by Dun & Bradstreet, 59 percent of Fortune 500 companies experience a minimum of 1.6 hours of downtime per week. Each time a business application fails, the IT admins have a herculean task ahead of them. They must figure out the root caus...
---
ReportPlus Desktop for Windows Launches

Monday, July 11, 2016 by Stuart Parkerson



Infragistics has released ReportPlus Desktop for Windows, a cloud-based or on premise self-service BI and data visualization solution. Also new are updates to ReportPlus Mobile apps which now ship with new features for iOS and Android, along with the just released ReportPlus Embedded for ISV's looking to create desktop, web and native mobile applications.ReportPlus othe...
---
Alteryx Analytics Platform Updates Help Big Data Analytics With Predictive Insights

Thursday, July 7, 2016 by Richard Harris



Alteryx, has announced new functionality to its Alteryx Analytics platform that allows data analysts to gain predictive insights, harness big data analytic performance and improve analytic understanding using a code-free interface.The platform provides the ability connect to and cleanse data from data warehouses, cloud applications, spreadsheets and other sources, join ...
---
The ROI of Better Software Process Management

Saturday, May 28, 2016 by Don Vilsack



Software consultants and experts frequently tout the benefits of using modern solutions and tools to manage software processes more effectively. These assertions are more than salesmanship—they are backed by solid evidence in the form of real-world case examples. In many cases, participating organizations may not want their confidentiality compromised, so organizations ...
---
A Chat with Andy LeCates About FileMaker 15 Platform

Tuesday, May 24, 2016 by Richard Harris



We recently visited with Andy LeCates with FileMaker to discuss the latest release of the FileMaker platform.ADM: FileMaker launched its new FileMaker 15 platform on May 10. Can you tell us a little bit about what that is?LeCates: The new FileMaker 15 Platform provides stronger essentials to make unique custom apps for your business that work seamlessly across iPad, iPh...
---
Electric Cloud Releases New Application Lifecycle Management Tool

Tuesday, October 20, 2015 by Stuart Parkerson



Electric Cloud has announced the availability of ElectricFlow Release which helps companies speed application releases by streamlining and automating software deliveries into release pipelines. Aligning with the concept of DevOps, it replaces checklists and spreadsheets with a single, unified view across both traditional and continuous delivery style application release...
---
Blazent Provides New Big Data Intelligence Platform

Tuesday, July 7, 2015 by Richard Harris



Blazent has launched the Blazent Data Intelligence Platform, a big data platform that can access enterprise data from hundreds of disparate IT datastores into a single foundation of data. The platform helps solve the problem of siloed, incomplete and inaccurate data by leveraging a new big data engine and a 5-step data evolution process which begins with data atomi...
---
Got a Backlog of Apps to Build Avoid Boiling the Ocean!

Wednesday, March 25, 2015 by Aygun Suleymanova



An iterative approach to mobile app development can accelerate time to market and ease your mind. Do you feel like your business is behind in the mobile app arms race? Are you concerned about spending too much time collecting apps and staffing up before you start? Time to change your approach.Let's face it; no matter what plan you have in place prior to development...
---
Windows 10: A New Platform and a Tantalizing Opportunity for Developers to Create Holographic App Experiences

Thursday, January 22, 2015 by Stuart Parkerson



Microsoft has unveiled Windows 10 and from an app development standpoint, the company continued to emphasize the opportunity the platform provides for creating apps across multiple devices. With the large numbers of PCs running Windows, that may ultimately be a winning proposition for the company.One very cool announcement is that developers have a chance to program new...
---
Google Play Game Services Gets New Publishing API, Updated Unity Plugin, and Leaderboard Tamper Protection

Saturday, December 27, 2014 by Stuart Parkerson



The Google Play games services (GPGS) has announced several new developer tools including a new Game Services Publishing API, a revamped Unity Plugin, additional enhancements to the C++ SDK, and improved Leaderboard Tamper Protection.New Game Publishing APIAt Google I/O this past June, Google Play Developer Publishing APIs were launched to automate the configuration and...
---
UNIFi Software Raises $4.45M in Funding To Drive Hadoop

Sunday, December 14, 2014 by Richard Harris



UNIFi secured $4.45M in financing, led by Canaan Partners, to boost Hadoop in the enterprise. The company also unveiled its Early Access Program. The program is made of several Fortune 500 companies. The IPO is backed by investors to help companies such as Havas Media and Disney in democratizing their data assets.The environment for executives is challenged with ev...
---
Featured Stories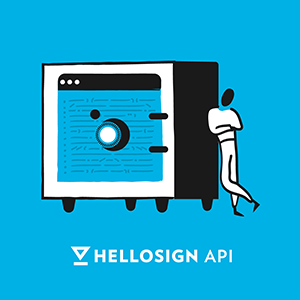 Stay Updated
Sign up for our newsletter for the headlines delivered to you
SuccessFull SignUp