developers magazine search results
App Developer Magazine issues we found relating to developers
---
This issue is overflowing with genius editorials covering advanced marketing, new Coppa regulations app developers need to know, how to cash in on your app revenue with game offers, marketing with no money, phonegap, prototyping, communication lessons for developers, and tons more - you won't want to miss it!
---
In this issue we wanted to highlight some year-end topics as well as help propel you forward and prep for 2014! We have some great developer interviews with tips from them on how to stay successful, how to manage your app project, FTC and mobile issues coming, Retail Apps in 2013, LUA language musings, and loads more.
---
Over 12 featured articles and tons of new product news and information inside our first issue of 2014! From app icon trademarks to what you think you know about COPPA is all inside.
---
Get advice on how to target your push alerts, use social media to promote your app for free, API monetization, learn about CES 2014, get the top things for entrepreneurs to know about mobile app development, where profits are hiding in the app store, and loads more!
---
developers news search results
Developer news items we found relating to developers
150 results
---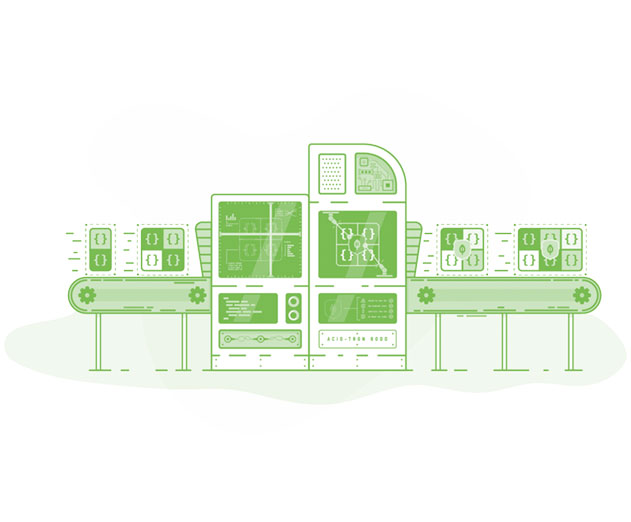 MongoDB 4.0 adds support for multi-document transactions
Thursday, February 22, 2018 by Richard Harris

MongoDB Inc. announced its plans to add support for multi-document transactions in MongoDB 4.0. While MongoDB's atomic single-document operations already provide transaction semantics that meet the data integrity needs of the majority of applications, the addition of multi-document transactions will make it easier for developers to address the full spectrum of use cases... Read More
---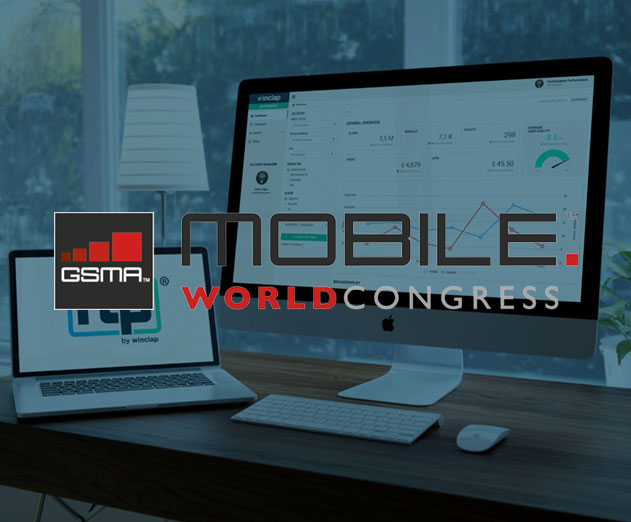 Predict the value of the user behind each new app install with RTP
Thursday, February 22, 2018 by Richard Harris

Winclap will be exhibiting its latest product, Real-Time Pricing (RTP), at the upcoming Mobile World Congress taking place in Barcelona, Spain on February 26 through March 1 at booth #8.1E60 in the App Planet Hall.RTP is a pricing tool introduced to the mobile ecosystem offering a new approach to the mobile user acquisition strategy. Unlike the fixed-rate CPI/CPA model,... Read More
---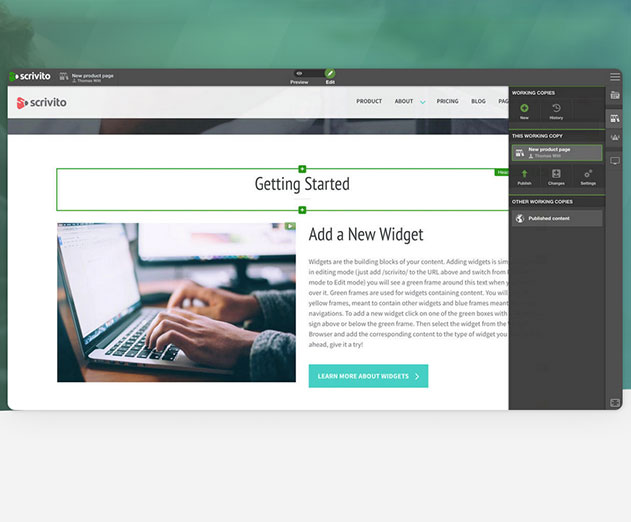 New serverless CMS solution wants to take on Wordpress
Thursday, February 22, 2018 by Richard Harris

Scrivito has announced general availability of their serverless CMS solution, built with ReactJS. Built for digital agencies and medium- to large-sized businesses, the Scrivito looks to help web editors and developers to build, edit and manage all of their different projects.The Web CMS status quo is comprised of aging, unsecure, difficult-to-use and maintenance-heavy o... Read More
---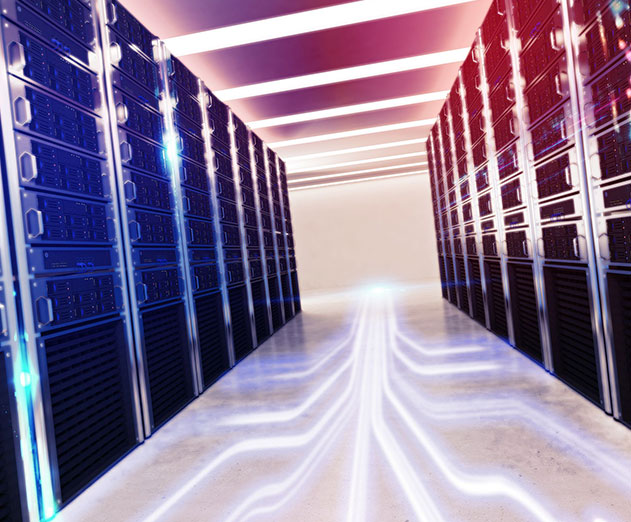 NoSQL database benchmark released by ArangoDB
Thursday, February 22, 2018 by Christian Hargrave

ArangoDB announced the latest findings of its open source NoSQL performance benchmark series. To enable vendors to respond to the results and contribute improvements, the company has published the necessary scripts required to repeat the benchmark. The goal of the benchmark is to measure the performance of each database system when there is no cache used. The benchmark ... Read More
---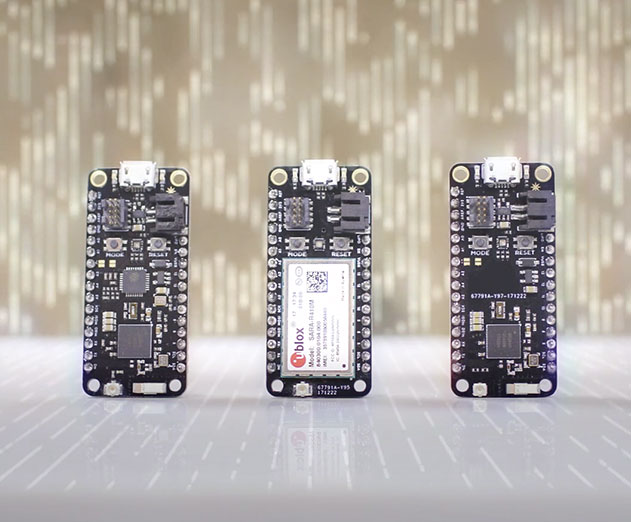 Building smarter and cheaper IoT deployments with Particle
Wednesday, February 21, 2018 by Richard Harris

Particle introduced their Particle Mesh development kits for pre-order. Particle Mesh creates local networks that collect data, share messages and connect to the Internet. Particle Mesh is uniquely built to solve the IoT issues many companies run into while building connected products. Historically, IoT devices connect directly to the cloud through cellular or Wi-Fi com... Read More
---
Adikteev mobile marketing platform raises $12M
Tuesday, February 20, 2018 by Christian Hargrave

Adikteev has secured $12 million in its Series B round for further international growth outside of its home base in France, as well as research and development efforts. "In just five years, Adikteev has reached an unprecedented level of strategic growth from seizing new opportunities in the marketplace," said Xavier Mariani, CEO of Adikteev. "This new round of funding w... Read More
---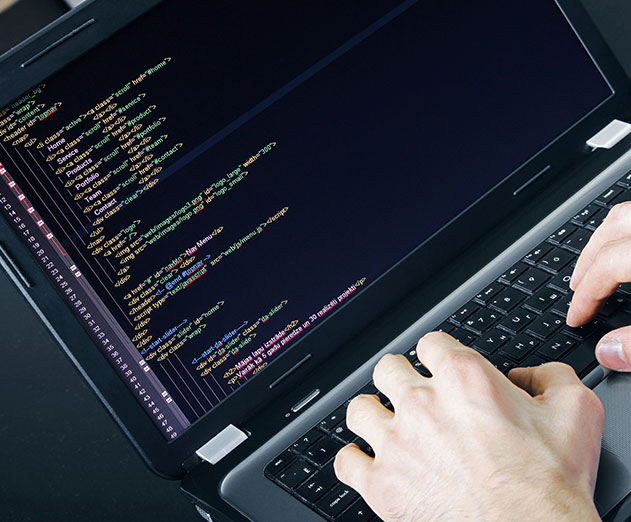 Expert advice: Tips to help developers cope
Tuesday, February 20, 2018 by Richard Harris

According to a forbes report, being a software developer has it's perks. From a $168,000 a year average media salary, to being able to have your hand in crafting the Instagrams of tomorrow. But the task of creating flawless code and engineering ideas, comes with challenges.It's good to share war stories to help each other navigate the waters, so we recently had the chan... Read More
---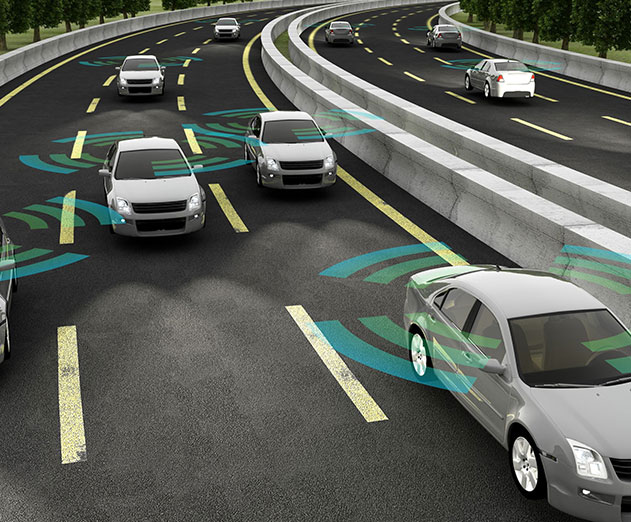 Sensor Fusion Annotation autonomous vehicle API launches
Friday, February 16, 2018 by Richard Harris

Scale API has launched its Sensor Fusion Annotation API for LIDAR and RADAR point cloud data, which accelerates the development of perception algorithms for autonomous vehicles. Dozens of automobile OEMs and self-driving car companies (such as GM Cruise and Voyage) already use Scale API's comprehensive Image Annotation APIs to produce premium training datasets for their... Read More
---
Using common short codes for mobile app marketing
Friday, February 16, 2018 by Richard Harris

App developers know well the difficulties in marketing their apps. But a highly compelling way to advertise their apps in the context to the real world is being overlooked.Common Short Codes provide an easy way for app developers and brands to get consumers to download an app in context with their current, real-world surroundings. Common Short Codes bring integrity and ... Read More
---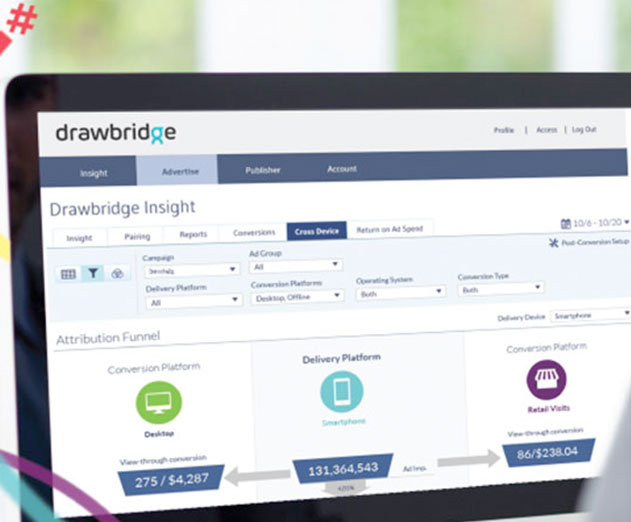 People based identity management gets more accessible for brands
Thursday, February 15, 2018 by Christian Hargrave

Drawbridge and mParticle has announced a partnership that gives brands, developers, and publishers a simplified workflow to enhance their customer data by leveraging the Drawbridge Connected Consumer Graph.This integration simplifies the way brands can share and interact with their data for the purpose of creating custom people-based identity graphs that can be used for... Read More
---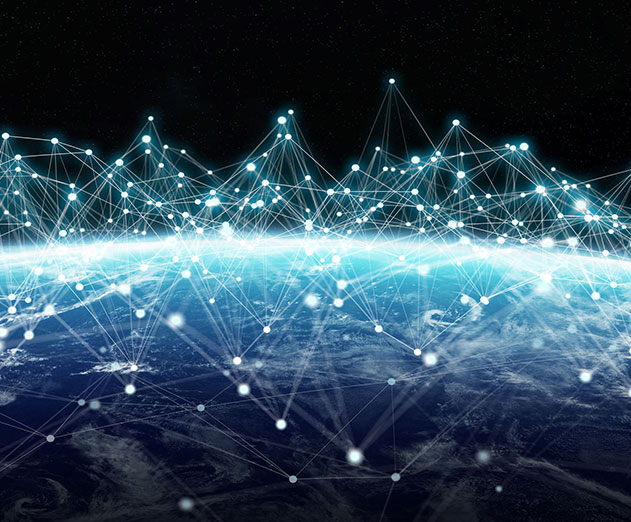 Creating an app on Blockchain technology using JavaScript
Thursday, February 15, 2018 by Richard Harris

As Blockchain technology comes into its own, it is becoming increasingly important for software developers and programmers to acquaint themselves with the benefits which blockchain can provide the architects and users of digital platforms and applications.Lisk is an application platform whose Software Development Kit allows users to code in JavaScript to build Blockchai... Read More
---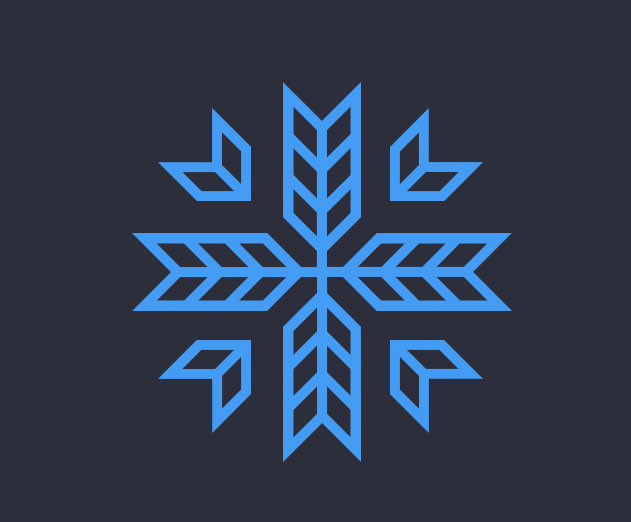 Blockchain helps artists protect their work
Tuesday, February 13, 2018 by Christian Hargrave

Po.et has announced the release of Frost, An open API and set of developer tools. Frost allows content publishers and developers to more easily register creative works on the blockchain. Using Frost, users can interact with the Po.et Network with a basic username and password login, instead of running a full Po.et node. This API will enable new integrations and decentra... Read More
---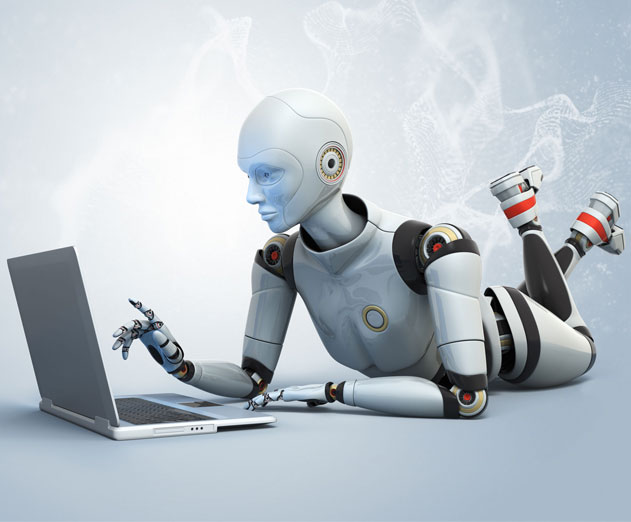 Learning AI to stop the Terminator from taking your job
Tuesday, February 13, 2018 by Richard Harris

For me the mention of AI and machine learning shoots my thoughts right into the "Terminator" movies, and the great struggle to maintain human existence in the year 2029. The film series is based around a giant AI computing superintelligence named "Skynet", which is essentially in control of the entire Earth, and a legion of robots that want to destroy anything that thre... Read More
---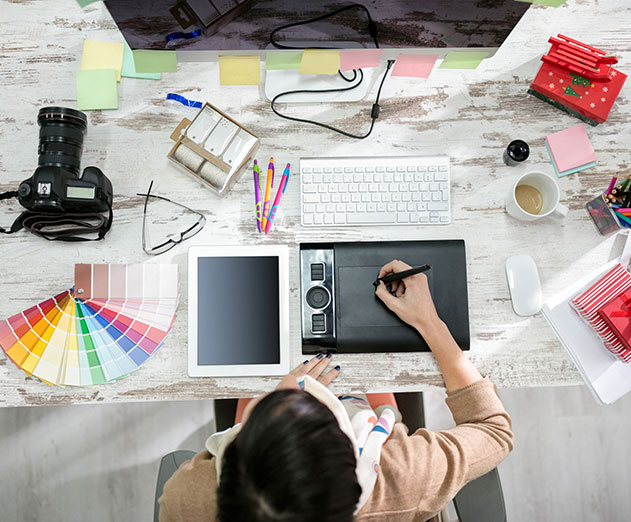 Bitcoin job skills are hot says latest report
Monday, February 12, 2018 by Richard Harris

Upwork has released its newest quarterly index of the hottest skills in the U.S. freelance job market. The Upwork Skills Index ranks the site's 20 fastest-growing skills in a quarterly series that sheds light on new and emerging skills as an indication of hot freelance job market trends. According to a recent study, 57.3 million Americans (36 percent of the U.S. workfor... Read More
---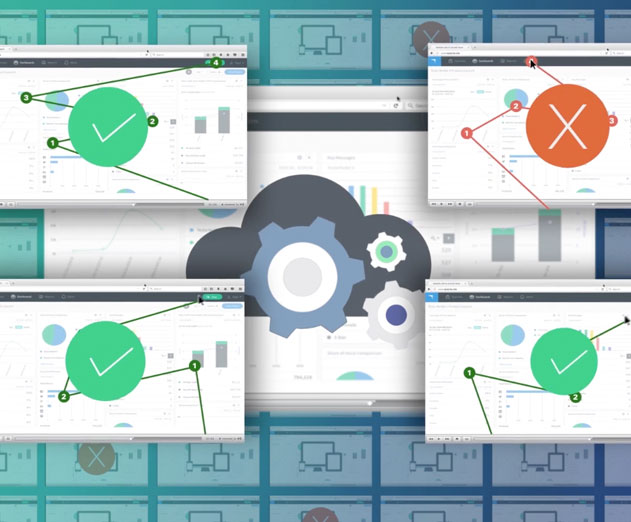 Rethinking your mobile app testing tools
Friday, February 09, 2018 by Richard Harris

Using mobile app testing tools, or software QA tools usually tells developers something they don't want to hear - their software is broken somewhere. Over the years, testing apps and software has become more laborious than is should be, but a necessary evil when targeting multiple platforms and devices in today's dizzying world of mobile hardware.Rainforest is on a miss... Read More
---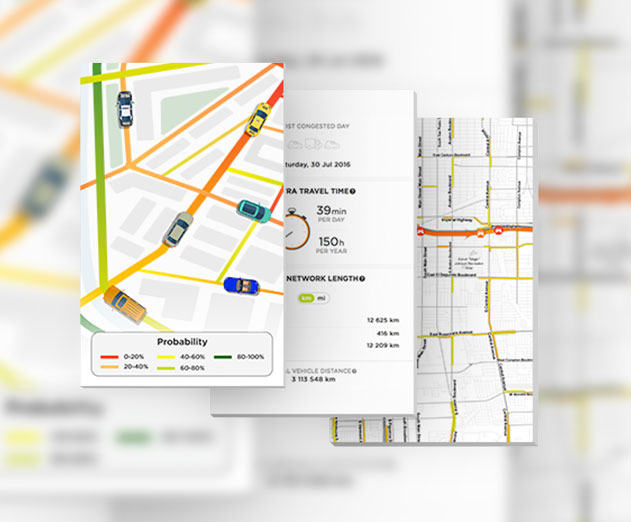 Audio Traffic API released by TomTom
Thursday, February 08, 2018 by Richard Harris

TomTom (TOM2) has announced the launch of TomTom Audio Traffic - personalised and relevant traffic reports delivered over voice to drivers in a non-intrusive way. Audio Traffic is available as an Application Programming Interface (API) for developers.Although personalised traffic information is one of the most requested features by daily commuters driving known routes, ... Read More
---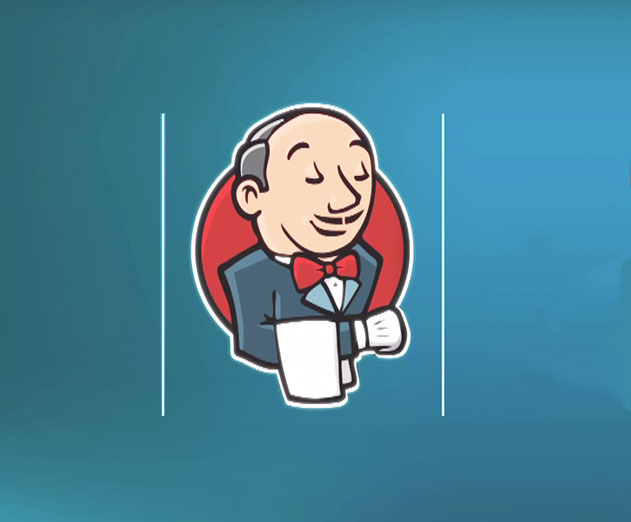 Continuous delivery and integration platform acquired by Cloudbees
Tuesday, February 06, 2018 by Richard Harris

CloudBees, Inc. has announced the acquisition of Codeship. The deal helps strengthen CloudBees' market position as a vendor of continuous integration (CI) and continuous delivery (CD), adding a fully automated platform for individual developers and project teams to test, integrate and deploy code.The acquisition gives CloudBees a broader portfolio of CI/CD solutions for... Read More
---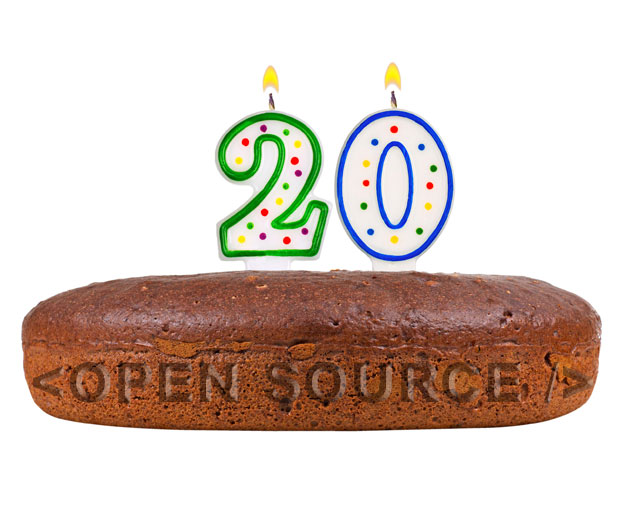 Open source software turns 20
Tuesday, February 06, 2018 by Richard Harris

First let me say in full disclaimer that I love open source software and initiatives, and I come from the enterprise world as it where in 1998. The days where IT budgets were as fat as overfed guppy goldfish, and open source tech was barely used in production environments. Open source source software has always had the same set of challenges following closely behin... Read More
---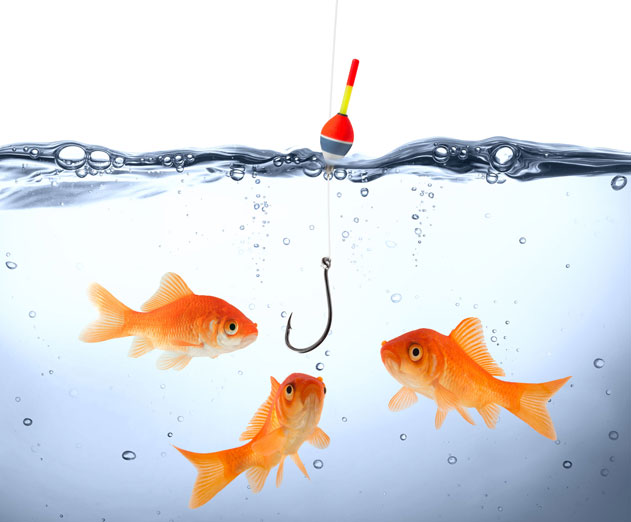 DNS security and why mobile app developers should care
Monday, February 05, 2018 by Richard Harris

DNSSEC is a DNS security extension specification for securing information provided by DNS. DNS has been a part of the global internet since the 1980s, but its authentication mechanisms are fairly weak. As a result, DNS is vulnerable to a form of attack called cache poisoning. Cache poisoning is a man-in-the-middle attack that implants false DNS information to redirect e... Read More
---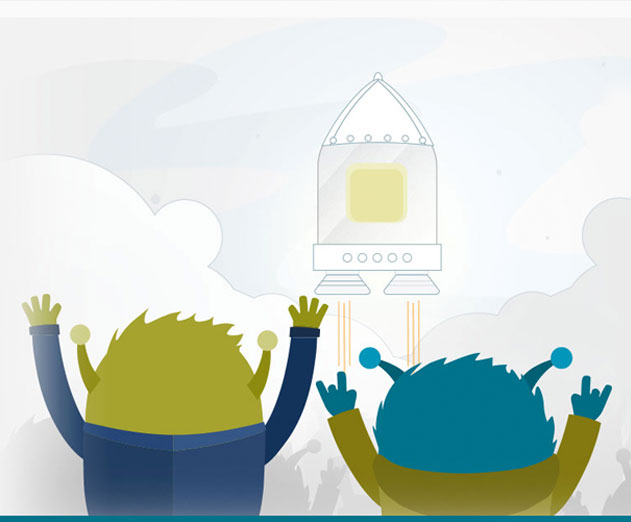 Adding a MobilePKI SDK to any mobile app without code
Friday, February 02, 2018 by Richard Harris

Appdome announces the general availability of "Appdome for Gemalto" - a service that enables codeless integration of Gemalto's MobilePKI SDK to any mobile app. Available in the platform's Identity service category, Appdome for Gemalto streamlines the implementation of Gemalto's MobilePKI solution by eliminating the cost and complexity associated with manual coding. Cust... Read More
---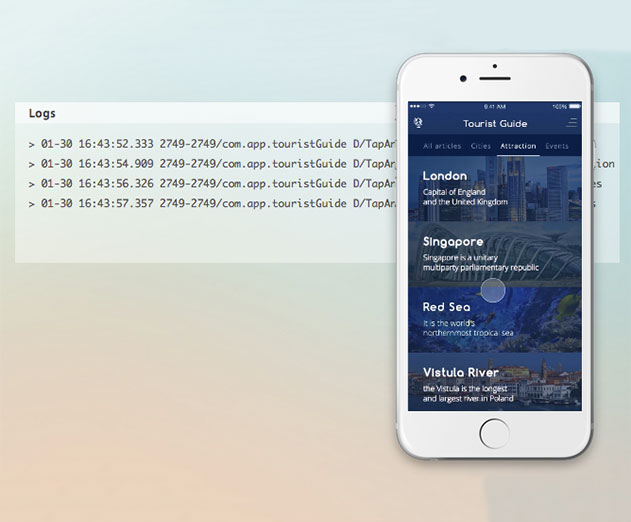 Website testing platform BrowserStack closes $50M
Wednesday, January 31, 2018 by Christian Hargrave

For those testing websites you'll be happy to know that BrowserStack has announced a $50 million Series A investment from Accel for a minority equity position. The investment will fuel the company's testing infrastructure for the internet and allows the company to expand team and raise global brand awareness. The deal was led by Accel's Ryan Sweeney, Nate Niparko, and S... Read More
---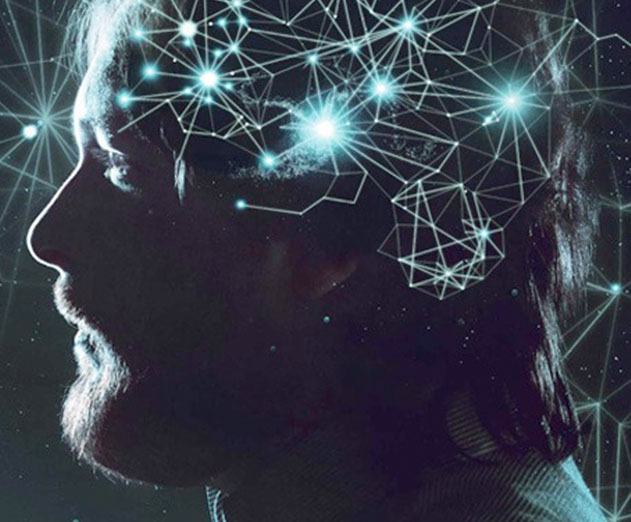 Neural network SDK has been announced by Imagination
Tuesday, January 30, 2018 by Richard Harris

Imagination Technologies announced their PowerVR CLDNN SDK for developing neural network applications on PowerVR GPUs. The neural network SDK makes it easy for developers to create Convolutional Neural Networks (CNNs) using PowerVR hardware. Both an API and SDK are included, as well as an image for flashing on to an Acer Chromebook R13 for hardware development.Imaginati... Read More
---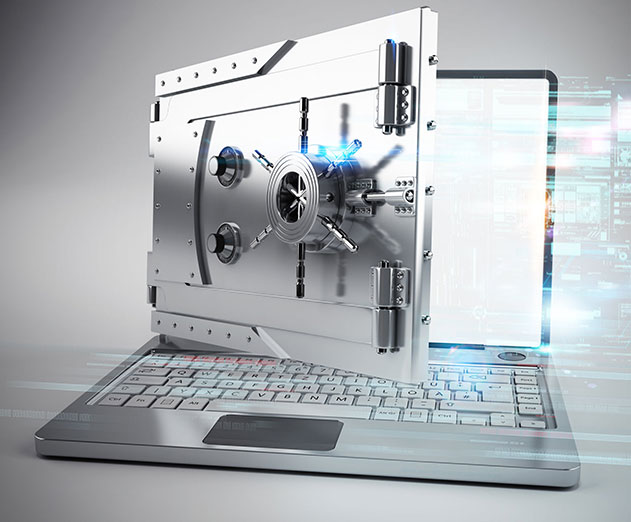 Enterprises need a software security program
Tuesday, January 30, 2018 by Sammy Migues

The answer to the "why" enterprises need a software security program question is pretty straightforward. There are no circumstances under which any but the smallest firms can expect a collection of independent activities - a pen test here, an hour of training there, some free tools that may or may not work as advertised - will consistently result in appropriately secure... Read More
---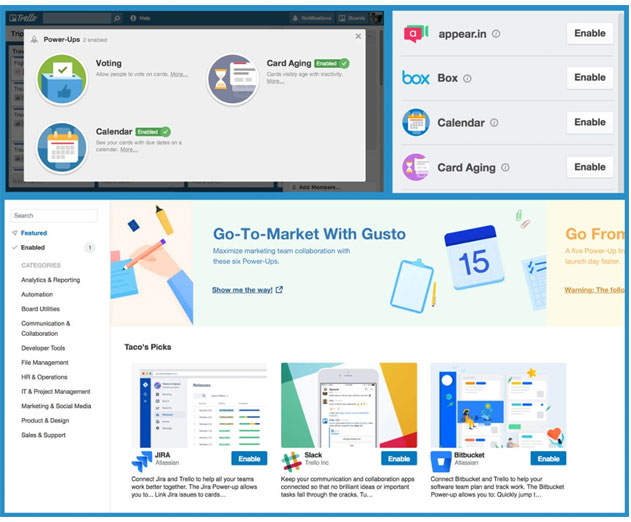 1 year after Atlassian acquisition Trello unveils new platform
Friday, January 26, 2018 by Christian Hargrave

Atlassian has unveiled a redesigned directory for Trello integrations (or as Trello calls them "Power-Ups") for users to discover the 80+ partner apps available on the Trello platform. The revamped Power-Up Directory is the latest in a series of updates to the Trello ecosystem one year after its $425M acquisition by Atlassian.After officially launching the Power-Up... Read More
---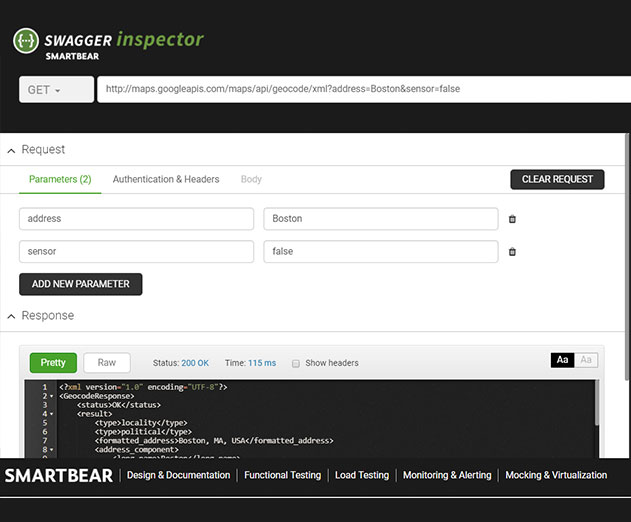 New API testing tool will tell developers if their API works
Friday, January 26, 2018 by Christian Hargrave

SmartBear has announced the release of Swagger Inspector, a free cloud-based API testing and documentation tool to simplify the validation of any API and generate its OpenAPI documentation. Swagger Inspector is the first step the Swagger team is taking to reimagine the way APIs are tested and documented.The API economy has captured the attention of business and technolo... Read More
---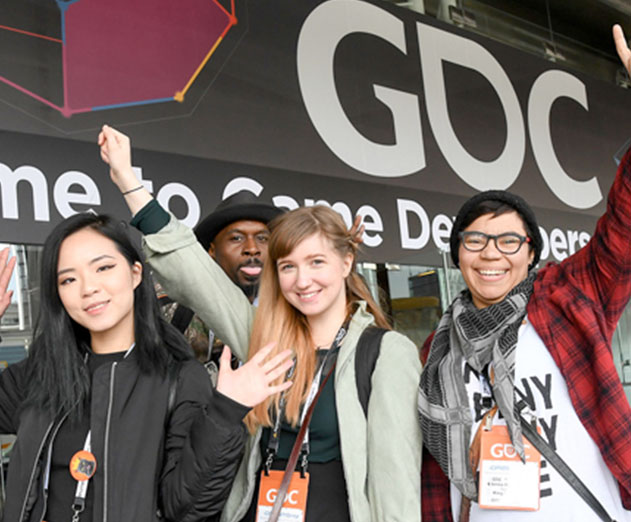 Results from the GDC Annual State of the Industry Survey
Thursday, January 25, 2018 by Richard Harris

The 2018 Game Developers Conference (GDC) has released the results of the sixth annual State of the Industry Survey, revealing trends in the games industry ahead of GDC 2018 this March. With responses from nearly 4,000 game developers, this year's survey results reflect a growing level of developer interest in the Nintendo Switch, with 12% of respondents currently devel... Read More
---
Dynamsoft Camera SDK for iOS debuts for easier document scanning
Wednesday, January 24, 2018 by Richard Harris

Dynamsoft has introduced a software development kit for iOS app developers to add enterprise-grade document scanning capabilities by easily embedding a mobile capture component in hours or days rather than spending months to build it. The SDK boasts several built-in capabilities such as, automatic document border detection and artifact reductions. The feature set provid... Read More
---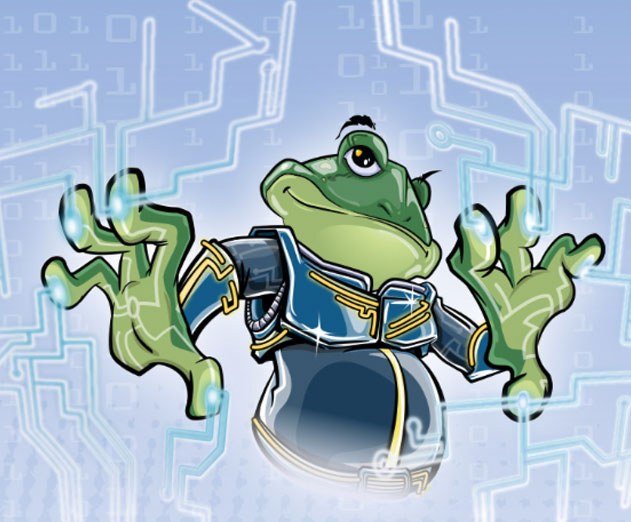 New updates come to the Toad product family
Wednesday, January 24, 2018 by Christian Hargrave

Quest Software has announced three new updates to the Toad product family, including Toad Edge v1.2, Toad Data Point v4.3 and Toad Intelligence Central v4.3. The new release of Toad Edge simplifies the development and management of next-generation open source database platforms, with added support for MariaDB and MySQL instances running on Microsoft Azure. Toad Data Poi... Read More
---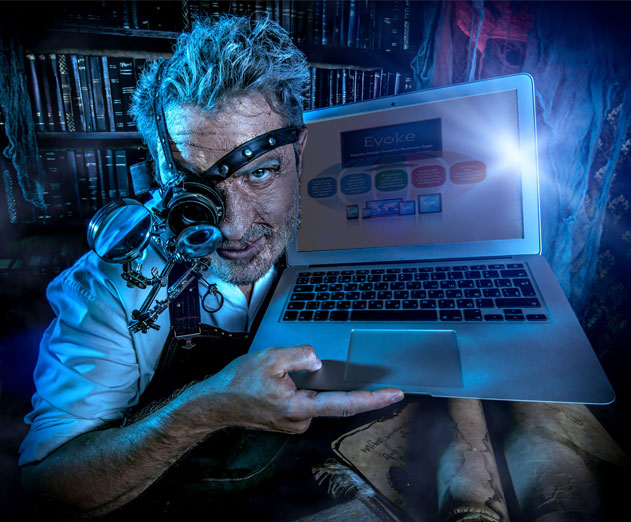 Reasons to consider low code development in 2018
Wednesday, January 24, 2018 by Malcolm Carroll

A recent survey of IT leaders from analysts Forrester estimated that the low code development market will be worth $15 billion by 2020, highlighting that low-code development platforms speed up application delivery, dramatically improving the ability of the IT departments to respond to business demands.One of the key areas of use will be in the development of mobile app... Read More
---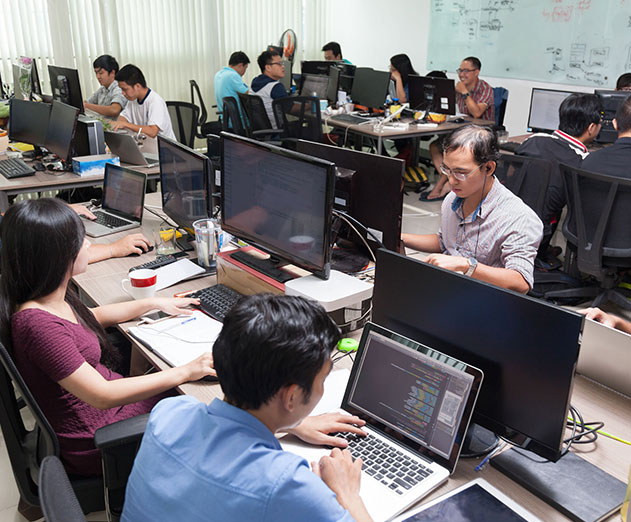 Kony introduces a new Base Camp to app developers
Tuesday, January 23, 2018 by Richard Harris

Kony, Inc. has announced the launch of Kony Base Camp, a curated online community designed to empower both professional and citizen developers to gain the modern IT skills needed to accelerate the development and delivery of omni-channel apps.The pace and demands of today's digital business environment has resulted in an increasing IT skills gap - one that hinders profe... Read More
---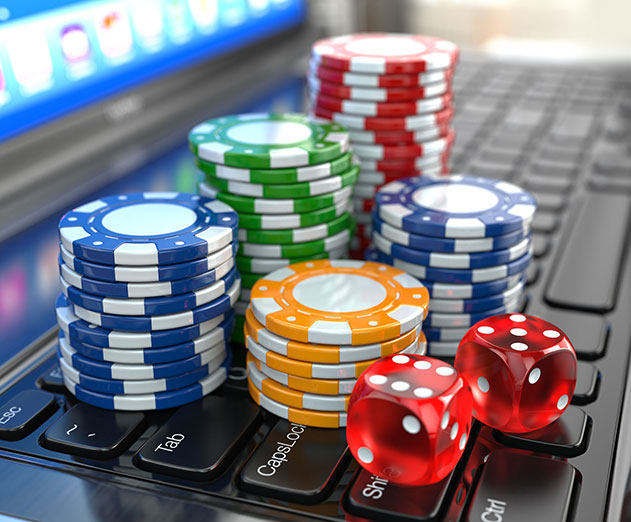 JoyToken releases their developer gambling API
Tuesday, January 23, 2018 by Christian Hargrave

JoyToken has released its API protocol to demonstrate how games will run on the JoyToken platform.Developers will be able to use the JoyToken protocol to build games incorporating JoyToken's smart contracts and contribute to the foundation of a trustless online gambling ecosystem. By using smart contracts to distribute winnings, determine RNG values, and provide an audi... Read More
---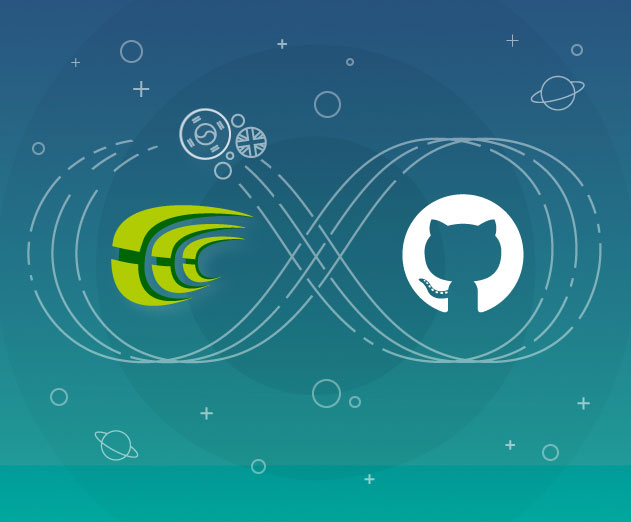 Creating multilingual apps with GitHub and Crowdin
Saturday, January 20, 2018 by Khrystyna Humenna

For millions of developers, GitHub is a perfect place to share code, build software, and grow businesses. This fall GitHub opened a Marketplace where you can find the right tools to add to your workflow and get the job done. To extend your app's reach, there's a tool like Crowdin, a localization management tool that easily integrates with your repository, so you ca... Read More
---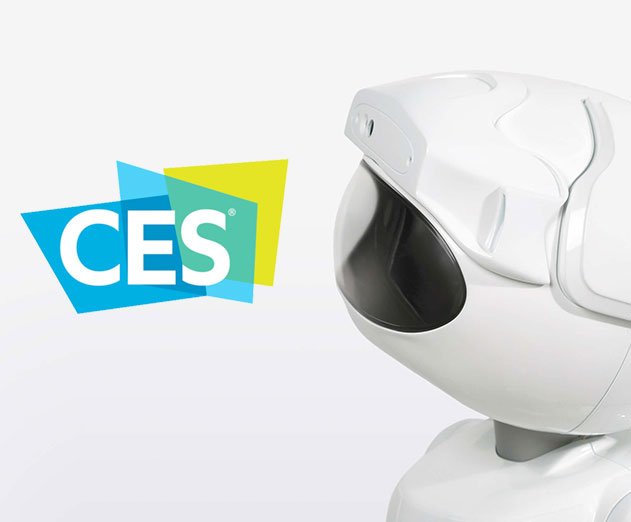 Misty I developer edition robot drops
Monday, January 15, 2018 by Richard Harris

Misty Robotics, the personal robot company spun out from Sphero, and the creators of the BB-8 toy robot, just announced the limited availability of the Misty I Developer Edition prototype robot and software tools. The robot will be made available to a select group of developers and inventors who will help create useful skills for the next generation robot, Misty II, com... Read More
---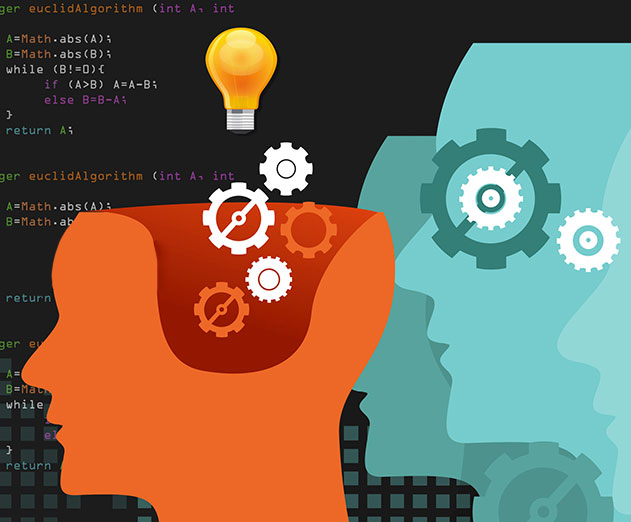 Continuous testing challenges for dev teams in 2018
Friday, January 12, 2018 by Eran Kinsbruner

Today's world revolves around digital technologies. For example, consider how much time you spend on your cell phone in a single day. According to analytics firm Flurry, it's more than five hours. From making calls to utilizing things like social media. banking and healthcare apps, there's an app for just about everything. But what if the apps that help run our lives su... Read More
---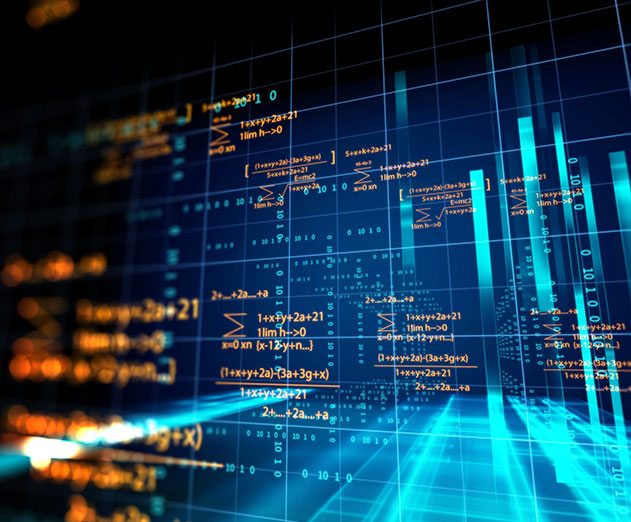 Developing on blockchain needs to become easier
Wednesday, January 10, 2018 by Richard Harris

As we enter 2018 and the blockchain industry continues to boom, widespread adoption of the technology behind bitcoin is on everyone's mind. However, some believe that as long as transactions occur on-chain, blockchain technology will never overcome the scalability problem that has kneecapped its pursuit of mainstream adoption. We recently sat with Emin Mahrt, COO o... Read More
---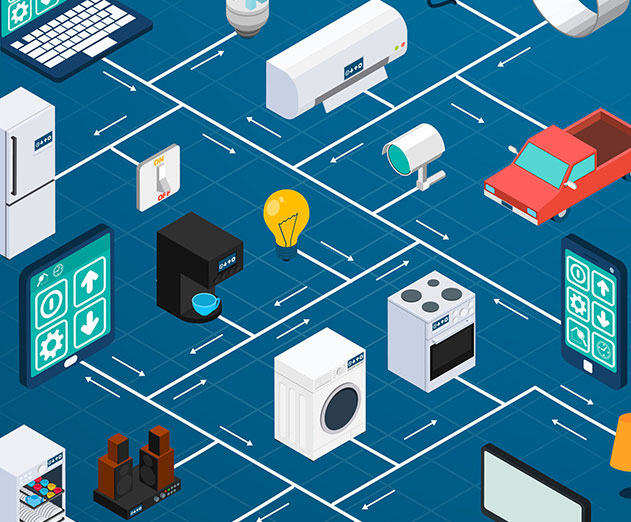 Overcoming IoT security threats to achieve better ROI
Monday, January 08, 2018 by Richard Harris

With B2B IoT segments expected to generate more than $300B annually by 2020, it's no surprise that companies are rushing to build out their IoT businesses and cash in on the modern day gold-rush. However, many manufacturers are struggling to achieve long term profitability for their IoT projects beyond initial hardware sales.The key to ensuring an organization's IoT inv... Read More
---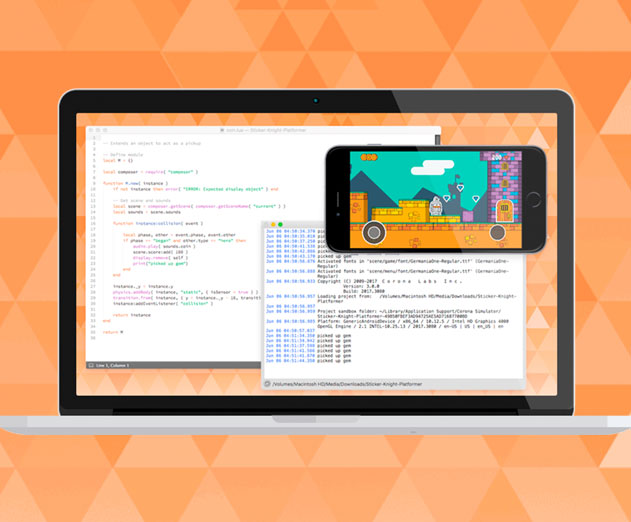 Corona Native for Windows launches
Wednesday, January 03, 2018 by Richard Harris

Corona Labs has announced the launch of Corona Native for Windows. Corona Native tools expand the basic functionality of the platform: they let developers enable native Java and C++ libraries within Corona-based apps. With Corona Native for Windows developers can create apps of any complexity using all the requisite services, from analytics to monetization."Corona - is ... Read More
---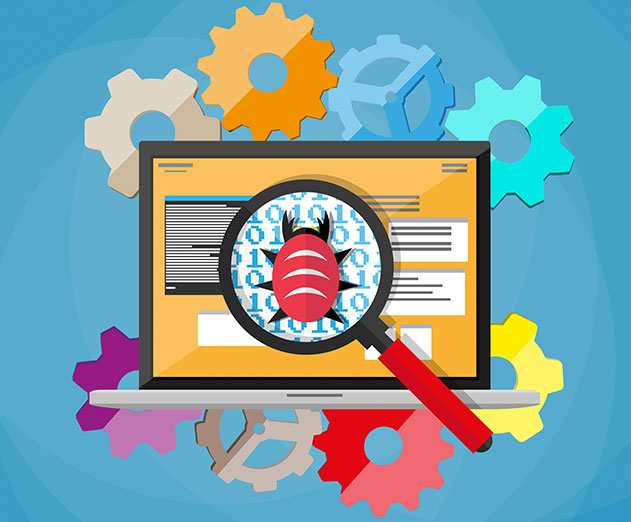 Software testing using Artificial Intelligence
Tuesday, January 02, 2018 by Richard Harris

As the complexity of software continues to increase and release delivery cycles shorten, software testers need to provide quality feedback to developers nearly instantaneously. In this age of continuous testing, companies are adopting a new mantra: Test smarter, not harder. There's simply no other choice, given the torrential pace of new software launches. Today, ... Read More
---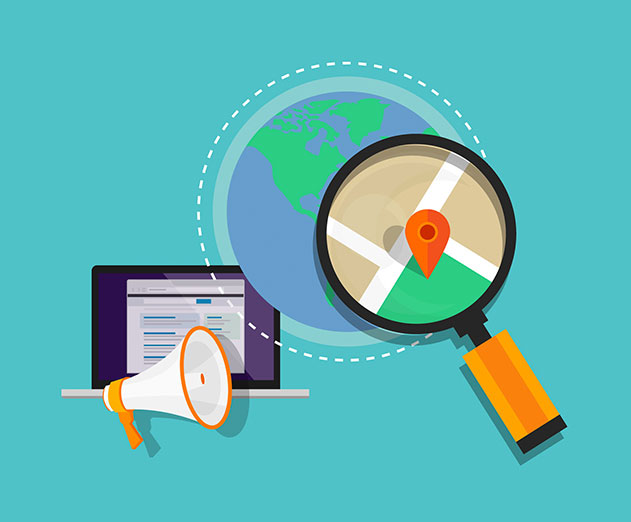 The new location based marketing strategy
Saturday, December 30, 2017 by Adrian Velthuis

Location is everything. The growing hype around location-based marketing has marketers leveraging real-time data to target consumers on-the-go. The location intelligence we have on people drives a large amount of consumer insight that can be used to affect decision-making processes. It is used to target the mobile customer, particularly if you know they are near a brick... Read More
---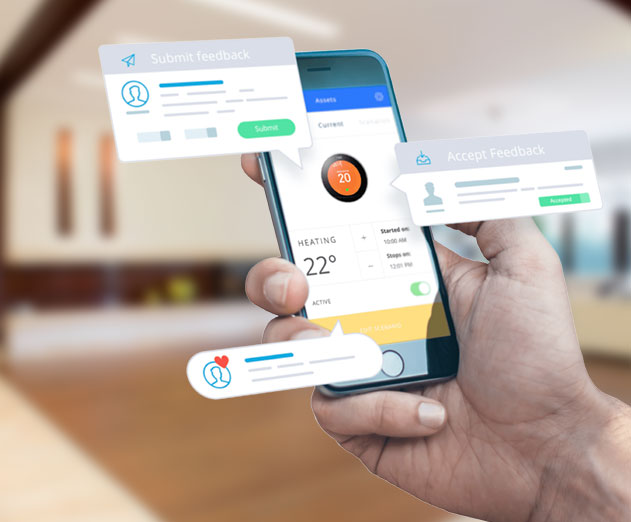 Mendix releases Atlas UI
Thursday, December 28, 2017 by Richard Harris

Mendix has announced the general availability of Atlas UI. Integrated into its low-code platform, Atlas UI enables developers without front-end development or UI design skills to create engaging, and highly usable user interfaces. With Atlas, an organization's UI/UX team can define a standardized design language to promote design best practices across multiple, autonomo... Read More
---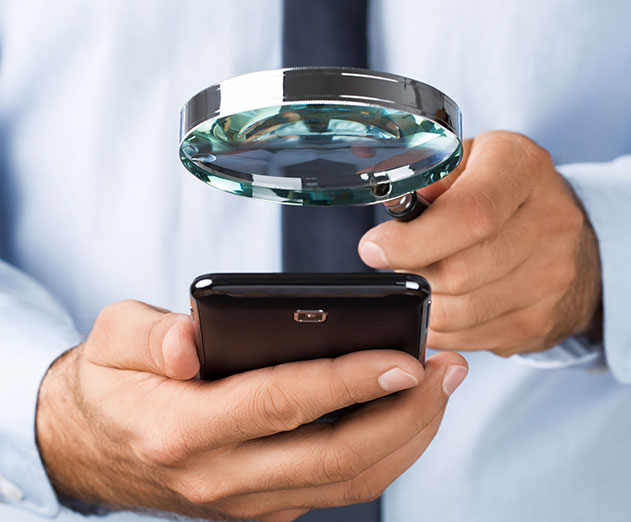 How to protect IP communications from telecom fraud
Thursday, December 28, 2017 by William King

Software-based IP communications continue to grow in popularity because of the added reliability, reach and control they allow businesses to have over their telecom resources. However, as more developers continue to transfer enterprise communications from legacy telcos to cloud-based service providers, the threat of telecom fraud and cyber-attacks also rise. Accord... Read More
---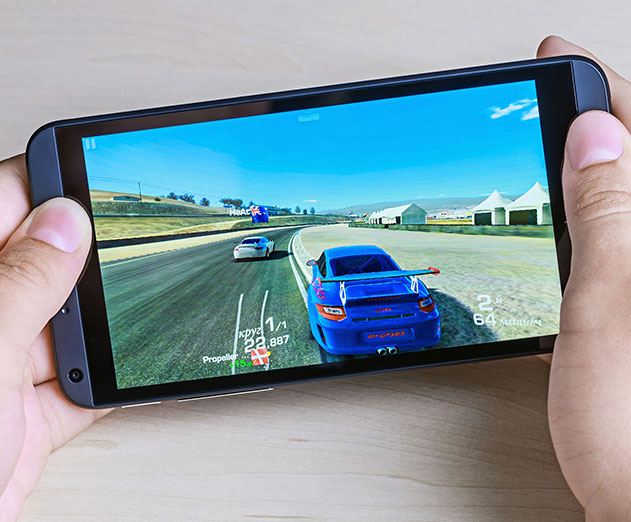 Making a mobile game that sticks this season
Wednesday, December 27, 2017 by Nelson Rodriguez

'Tis the season to be gaming. With dozens of new titles expected to hit the shelves, app stores and console and PC marketplaces this holiday season, it's critical that developers level up their strategies for a successful game launch to earn a hefty slice of this year's holiday gaming sales pie.After building a terrific game, a successful holiday launch hinges on provid... Read More
---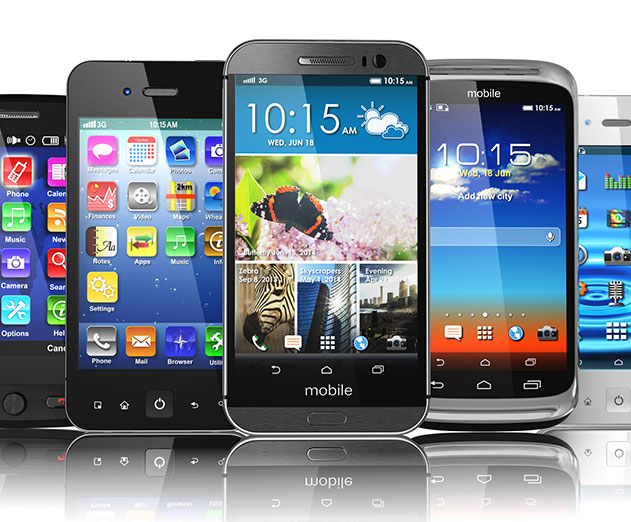 You.i extends React Native development at CES 2018
Tuesday, December 26, 2017 by Christian Hargrave

You.i TV has announced that it is extending the benefits of the React Native development framework to streaming devices, consoles and smart TVs, increasing the utility of the open source JavaScript project. At CES 2018, You.i TV will show how You.i Engine One can bring superior user experiences to 10-foot platforms - including Roku - using the same code portability and ... Read More
---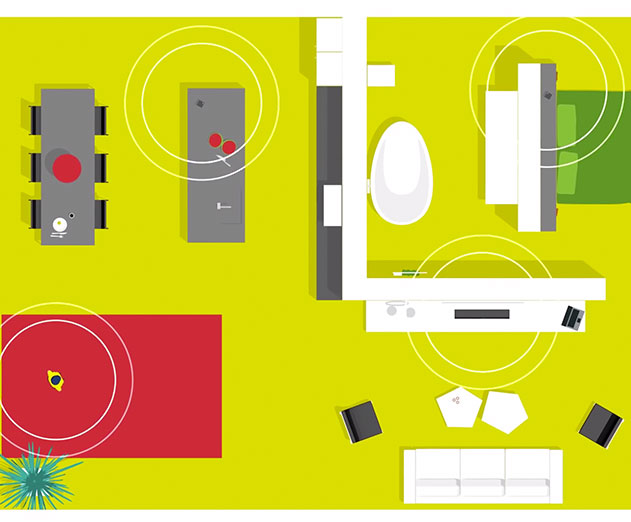 Audio Control API announced by Sony
Friday, December 22, 2017 by Richard Harris

Today Sony released their first ever Audio Control API, enabling developers to work with compatible Sony devices on their smart home automation apps.The Audio Control API, which is a derivative of the Scalar API, opens up the possibility to control Sony's latest home cinema equipment, allowing developers, or home automation enthusiasts to control parameters like power, ... Read More
---
Women worth more than men in mobile F2P games
Thursday, December 21, 2017 by Richard Harris

New data released today from deep-data analytics and player marketing platform, deltaDNA, reveals that while the gender split within mobile Free to Play (F2P) games has now reached a parity (from 60% female in 2015), women on-average are 36% more valuable than their male counterparts.Based on data from more than nine million players, the study found that when looking at... Read More
---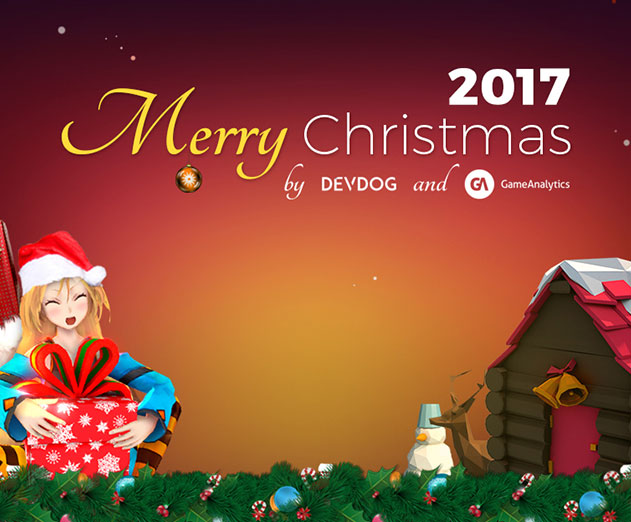 Unity game developers Christmas event returns
Wednesday, December 20, 2017 by Richard Harris

After less than two weeks, the 2nd edition of the yearly community sponsored Christmas event for Unity game developers organized by Unity Asset Store publisher Devdog and analytics suite GameAnalytics, has already attracted over 5000 participants and created quite the social media buzz, with 4000+ shares on social media.At over 1200 Unity-related game development presen... Read More
---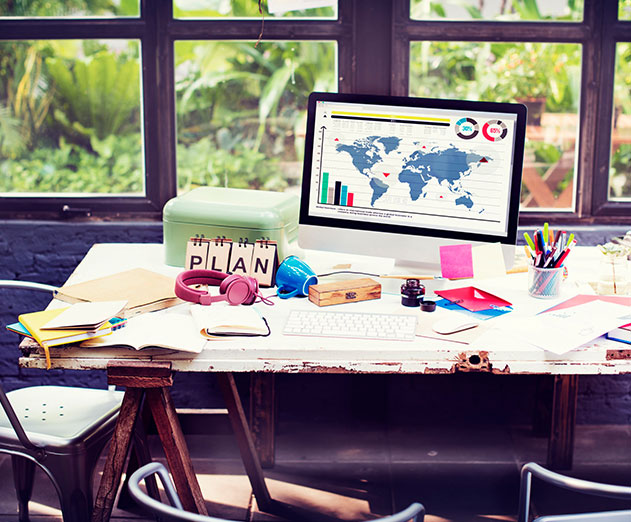 The user centered revolution is happening now
Tuesday, December 19, 2017 by Richard Harris

It's easy for developers to get caught up into making their own platform, when they should be making the platform for the end target user. Often times, we - as developers - have a tendency to over saturate a product with features and over-complicate the process. Or worse yet - gasp! - we could even create a platform that no one can use intuitively, thus making it harder... Read More
---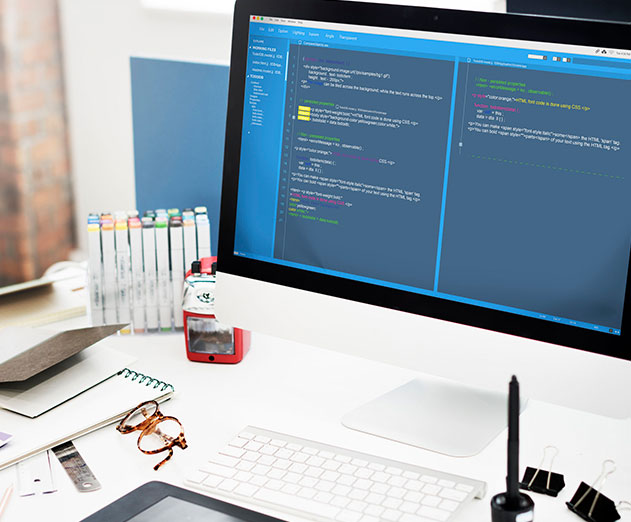 2-pass app development
Monday, December 18, 2017 by Karthick Viswanathan

The concept of Bimodal IT is changing the face of enterprise operations, which need to be agile and secure, but also need to de-silo business and technology operations for the sake of creating better applications. As Gartner defines it, "Bimodal IT is the practice of managing two separate and coherent modes of IT delivery - one of them focuses on stability and the other... Read More
---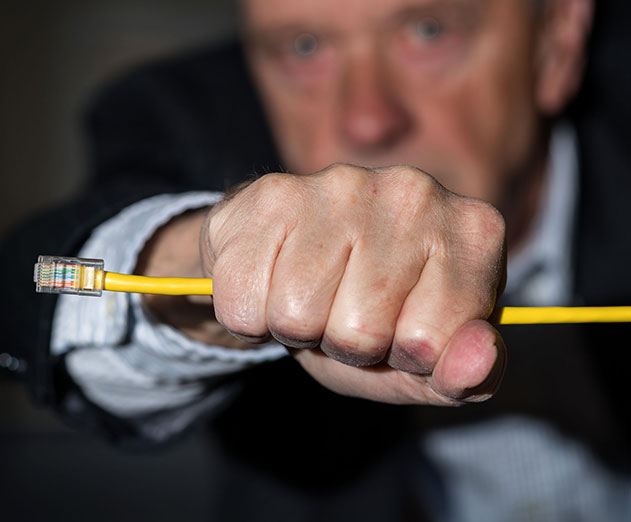 What the end of Net Neutrality does to app developers
Friday, December 15, 2017 by Gil Regev

With a 3 - 2 vote splitting neatly along political party lines, as expected, the Federal Communications Commission (FCC) yesterday struck down the controversial net neutrality regulations enacted just two years ago by the previous administration. It's the happy outcome mobile operators and cable companies were hoping for, since it now frees them to completely control th... Read More
---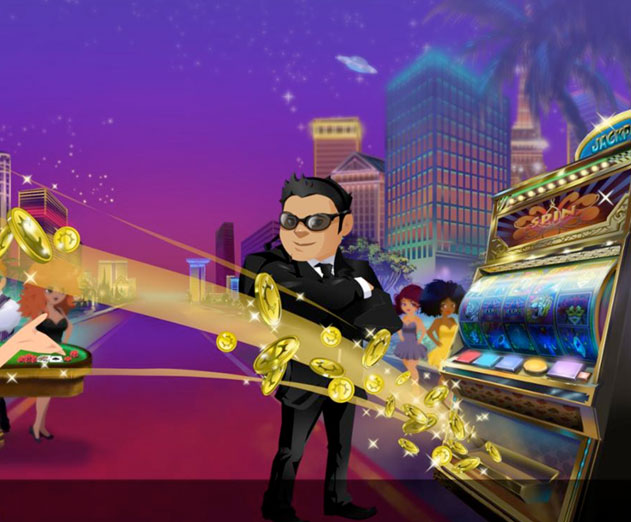 Converting 1.4M lines of code from Flash to Haxe
Thursday, December 14, 2017 by Richard Harris

FlowPlay has announced the completion of an extensive overhaul of the company's flagship social casino game, Vegas World. The relaunch follows nearly eighteen months of engineering work focused on improving key elements of the user interface including the conversion of all graphics from vector to bitmaps and rebuilding the client-side application to transform the front-... Read More
---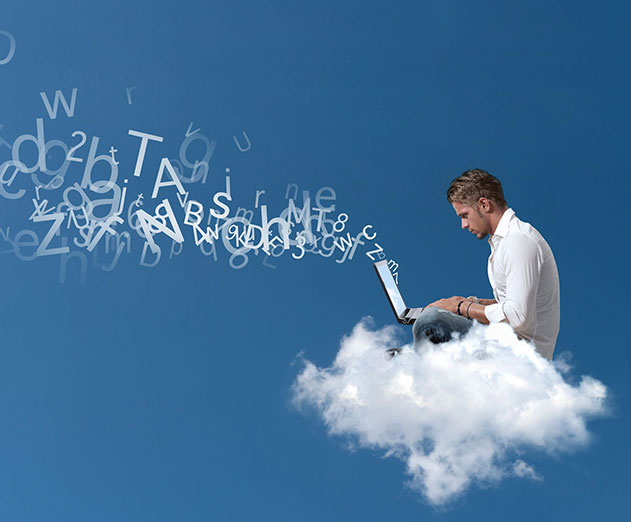 Red Hat offers tips for enterprises ready for serverless architectures
Thursday, December 14, 2017 by Richard Harris

As serverless architectures continue to emerge in the cloud application space, many have chosen to make the transition in the enterprise realm. And although having the drawback of heavy third-party dependence can be a pain, the benefits of a low-cost and efficient backend can be incredibly important for developers to scale out their platforms.We talked with an expert in... Read More
---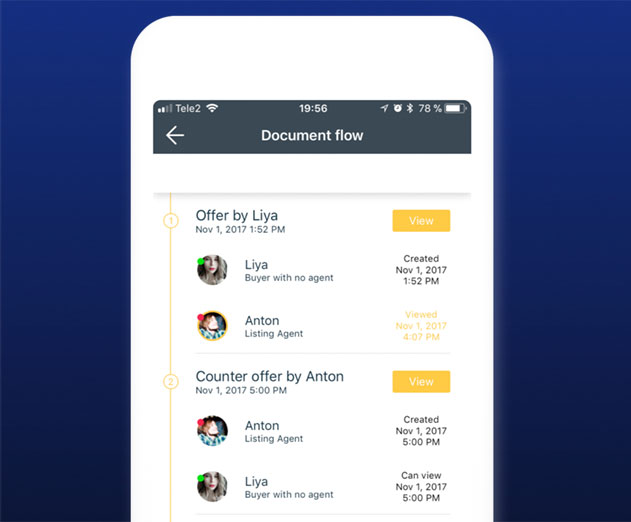 Ethereum blockchain meets the real estate market
Wednesday, December 13, 2017 by Richard Harris

ShelterZoom has announced that its blockchain-based online offer and acceptance platform for the real estate industry has gone live in the U.S. Other major international markets - including Canada, Australia, Europe, and countries in the Middle East - are set to go live in the first quarter of 2018.Built to be Real Estate Standards Organization (RESO) data dictionary-co... Read More
---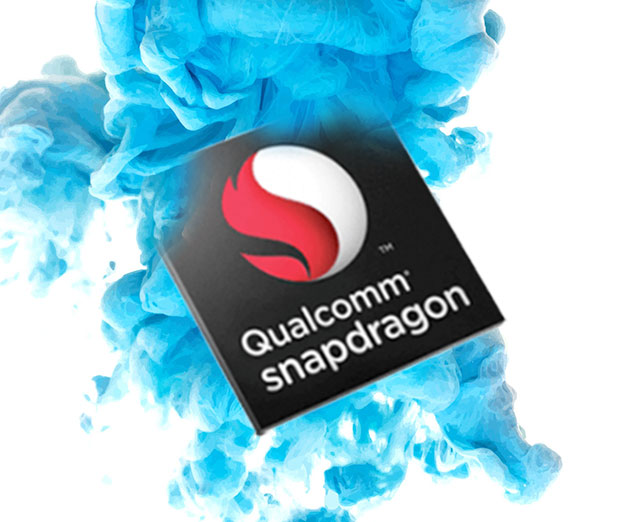 Elliptic Labs to use Snapdragon Neural Processing Engine
Wednesday, December 13, 2017 by Richard Harris

Elliptic Labs has announced that its touch-free ultrasound gesture technology is running on the Qualcomm Snapdragon 845 Mobile Platform using the Snapdragon Neural Processing Engine (NPE). Elliptic Labs' ultrasound virtual sensors are an example of technology leveraging the NPE's machine learning and artificial intelligence optimization tools on the Snapdragon mobile pl... Read More
---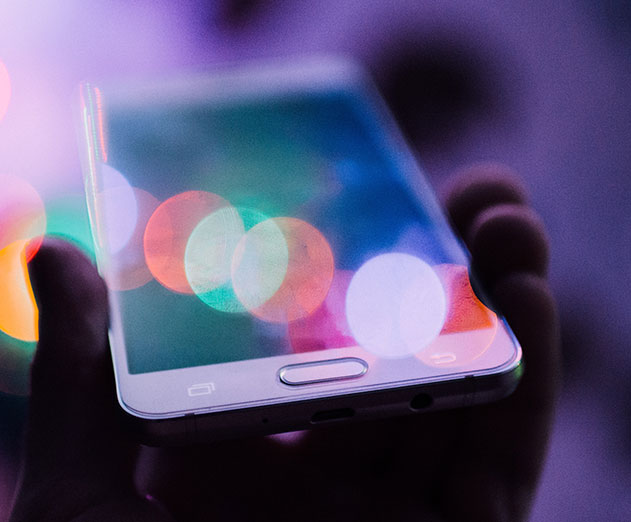 AI and machine learning make app development and marketing smarter
Wednesday, December 13, 2017 by Brian Solis

Build it and they will come. Those were the good ole days. It used to be good enough to design a great app. Add to that an engaging user experience (UX), positive feedback, a high ranking and word of mouth, and your app was ensured continued success. Nowadays however, mobile consumers are simply overwhelmed by choice. Did you know that if you add up all the apps in the ... Read More
---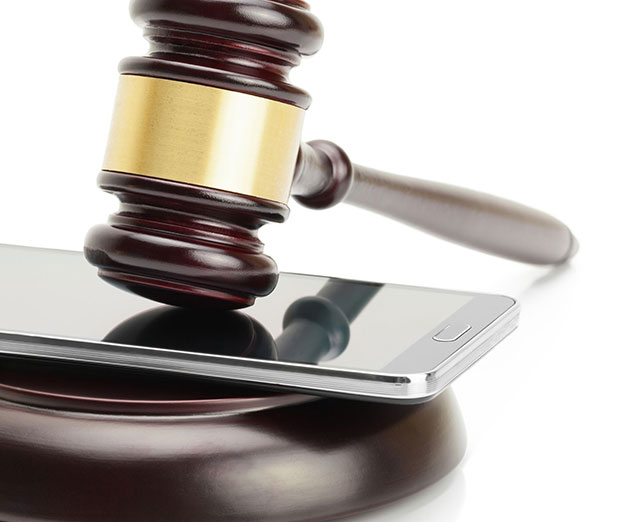 A guide for protecting your app with a patent, trademark, or copyright
Tuesday, December 12, 2017 by Bryan Wheelock

Perhaps the only thing harder than taking your idea for a great app from concept to successful reality is watching someone else take your idea for a great app to successful reality. Fortunately, intellectual property law - particularly patent, trademark, and copyright law - provides robust protection for apps, or at least for developers who plan ahead.Utility Patent Pro... Read More
---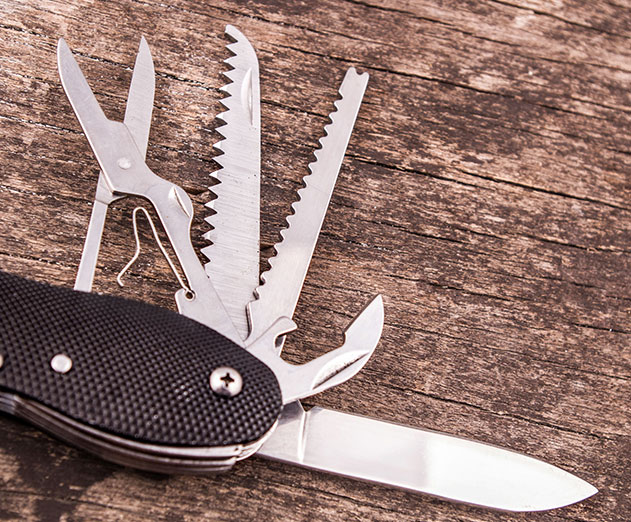 Is this the age of the single-purpose App?
Monday, December 11, 2017 by Ronnie Rios

Any time there is more than one way to do something, there will be debate about which way is best. The topic of building apps for mobile platforms has been subject to such discussions for years now. Systems architects, industry experts, developers and others have verbally tussled over whether it makes more sense to build multiple single-purpose apps or one multi-purpose... Read More
---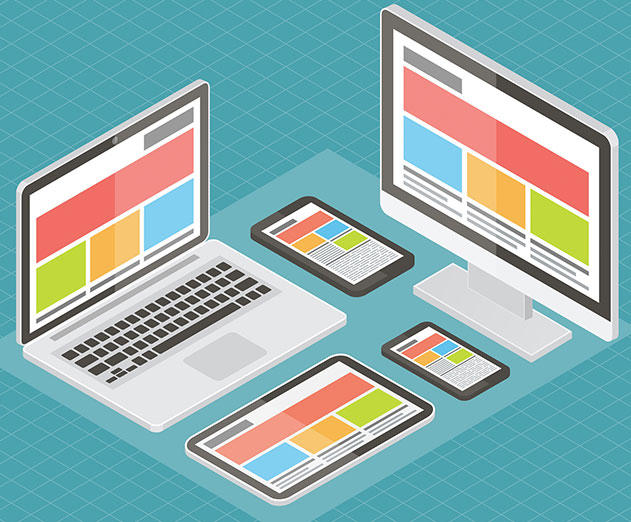 The shifting power dynamics of news on the Web
Monday, December 11, 2017 by Andrew Betts

Over the last several years, control of news on the web has drastically shifted. Social networks and search are increasingly how we find content, and our old loyalties to our favorite publications are giving way to consumption of content from varied and ever changing sources. Large, respectable publishers are still vital to a healthy news industry and indeed a healthy d... Read More
---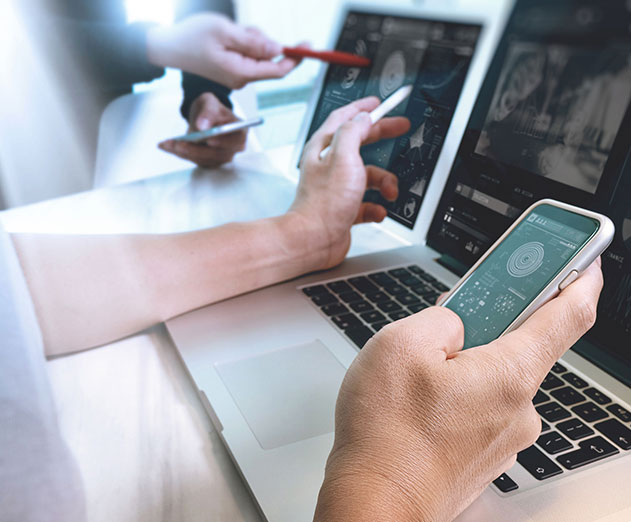 Device testing in the cloud empowers developers - and ad fraudsters
Friday, December 08, 2017 by Richard Harris

Cloud technology has been a game-changer for many industries. It has reduced IT costs, made updating and upgrading systems much easier, allowed businesses to scale operations quickly, and it has enabled flexible work collaboration. The cloud also has major implications on how digital ads are tested and served to millions of people globally. The opportunity to seamlessly... Read More
---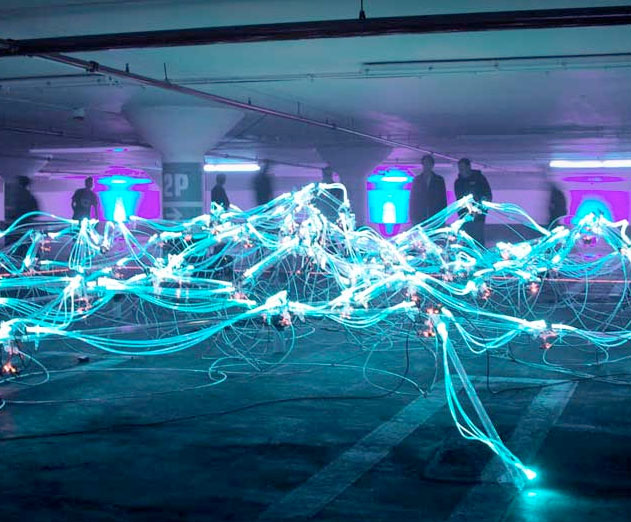 Axway and Cloud Elements partner to speed up cloud apps
Thursday, December 07, 2017 by Richard Harris

Cloud Elements has announced a strategic partnership with Axway to deliver 20 new connectors for the API Builder in the Axway AMPLIFY platform. The partnership will help enterprises accelerate connectivity to applications for new ecosystem-driven business models and revenue streams.Together with Cloud Elements, Axway will be able to extend the hybrid cloud integration f... Read More
---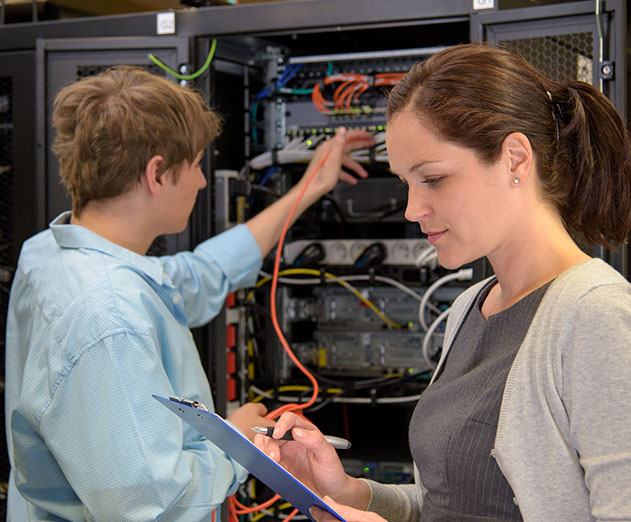 Citizen developers are on the rise
Thursday, December 07, 2017 by Christian Hargrave

Kintone has announced the results from a new report on low-code application platforms, "The Rise of the Citizen Developer: 2017 Low-Code Adoption Survey." Partnering with Unisphere Research, business and IT leaders from organizations of all sizes and across many industries, including the public sector, technology, banking/finance, healthcare, and more, were surveyed on ... Read More
---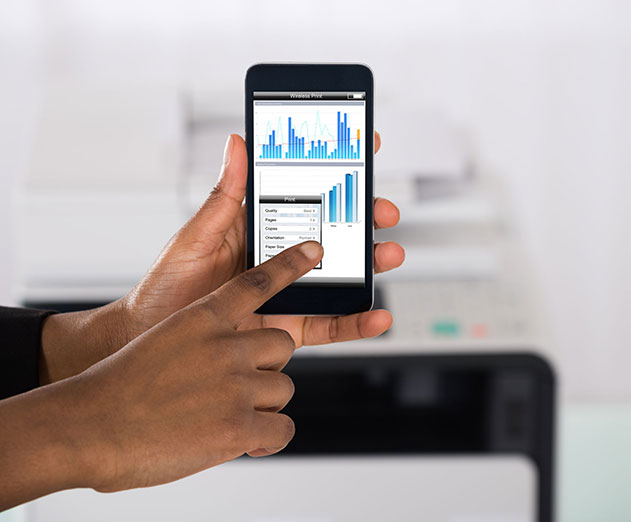 The top print enabled apps for business
Thursday, December 07, 2017 by Brent Richtsmeier

Every year, we make our mobile devices a little bit better than before, bringing them to a point where we can't imagine existing without X, Y and Z new features - imagine buying a smartphone without a camera or a tablet without long battery life.As mobile devices improve, users need apps that can keep pace, bringing the full functionality of a desktop or laptop to the t... Read More
---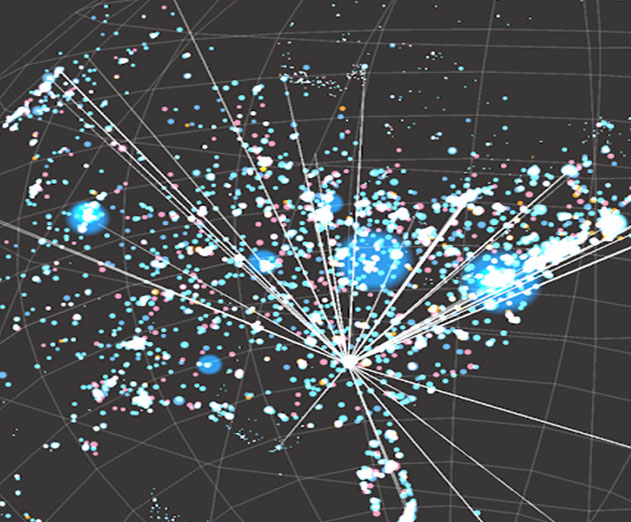 Map of the Internet app gives 3D visualization
Wednesday, December 06, 2017 by Richard Harris

Cogeco Peer 1 has announced an updated and refreshed version of its popular Map of the Internet app, a 3D visualization of the world's networks and how they are connected.Built as an educational tool for anyone who has ever wondered what the internet actually looks like and how it has evolved, the open source Map of the Internet app for iOS and Android brings to life al... Read More
---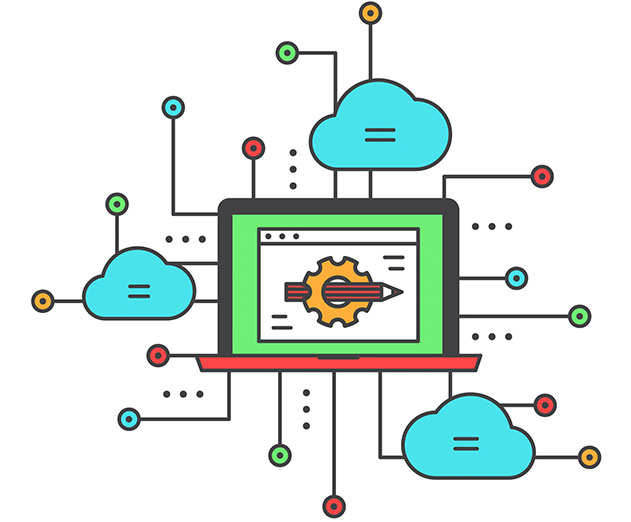 A single source to organize all your APIs
Tuesday, December 05, 2017 by Richard Harris

aapi, Inc. has launched a new portal that provides a single source for developers to create API success. aapi helps programmers work with APIs by optimizing research, discovery, integration, and testing.Using aapi's new API Portal, developers standardize their development processes while simplifying application integration, centrally managing API security, access and au... Read More
---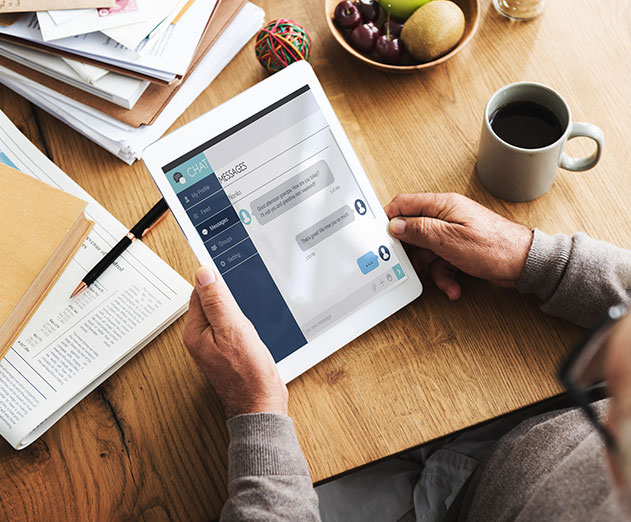 Oracle weighs in on chatbots for enterprise developers
Tuesday, December 05, 2017 by Richard Harris

From self-service to instant payments, the chatbot industry has seen great things from the latest advents in the field of AI. That's why we sat down with Oracle to learn more about how with all these new changes in the messaging industry enterprise can see the value that can be attained by adoption.We recently had a conversation with Suhas Uliyar, Vice President, A... Read More
---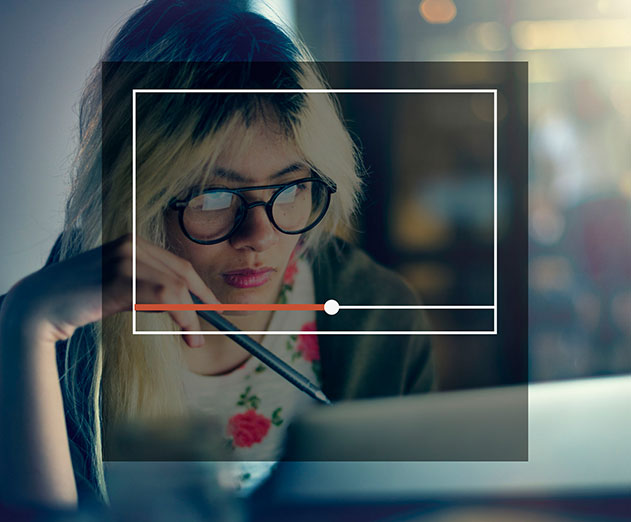 ABBYY announced their new real-time recognition SDK
Monday, December 04, 2017 by Richard Harris

ABBYY has announced the release of the new version of the ABBYY Real-Time Recognition Software Development Kit (RTR SDK) with added livestreaming video data capture functionality on iOS and Android mobile platforms. The Real-Time Recognition technology is capable of instantly pulling text information from on-screen objects and automatically converting it into digital da... Read More
---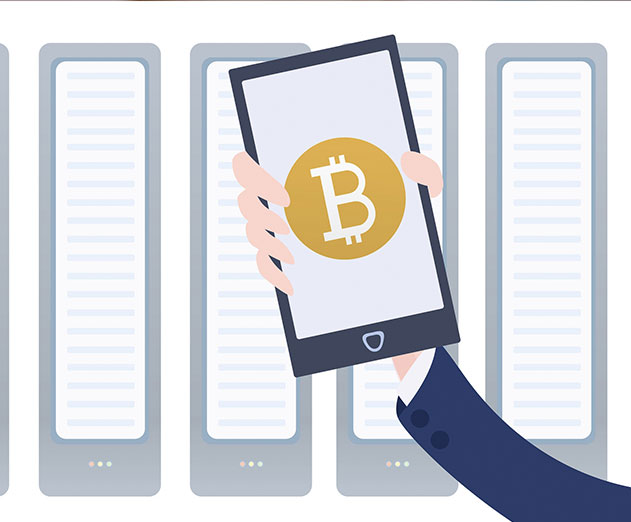 Why developers must be blockchain agnostic for decentralized apps
Monday, December 04, 2017 by Ben Gorlick

It's difficult to overemphasize how important blockchain technology will be to the world of app development over the next decade. While it's clearly still an emerging technology, the fundamental shift that it will bring about in the foundations on which applications are built will be profound. Many developers have foreseen this change and are investigating how it might ... Read More
---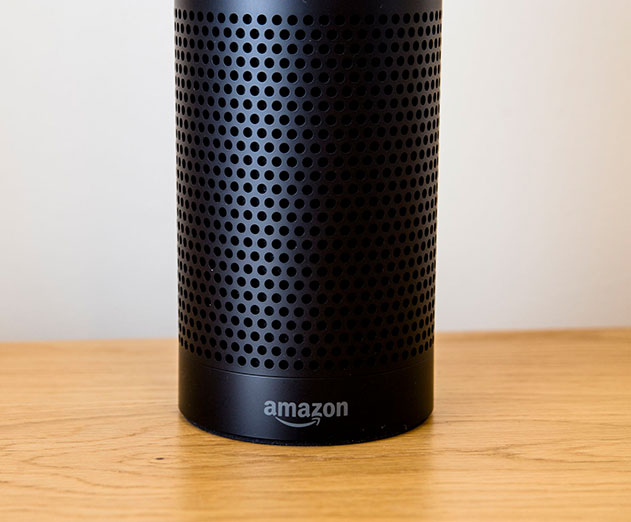 Software testing considerations for voice-first applications
Saturday, December 02, 2017 by Do Nguyen

The names Alexa and Echo are household names and someday soon, most people will have these devices in their homes, ordering takeout, picking out a song, answering trivia questions. Welcome to the voice-first applications era. Amazon and Google have sold millions of Amazon Alexa and Echo and Google Home devices and 24.5 million voice-first devices are expected to ship be... Read More
---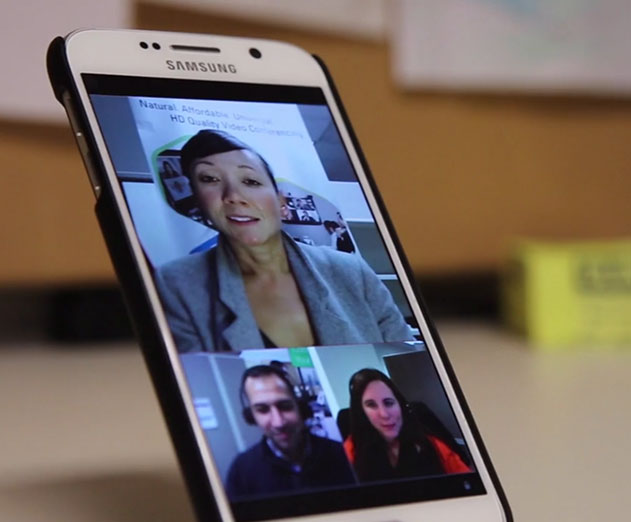 Research suggests a diverse need for video communications PaaS
Friday, December 01, 2017 by Christian Hargrave

Vidyo in collaboration with WebRTC ventures has released a report titled "The Rise of Embedded Video Communications: Trends in Video-Enabled Apps." The report shows that communications platforms-as-a-service (PaaS) is a top choice for those who are planning embedded video projects, with 49% of respondents saying that they plan to use a communications PaaS to initiate an... Read More
---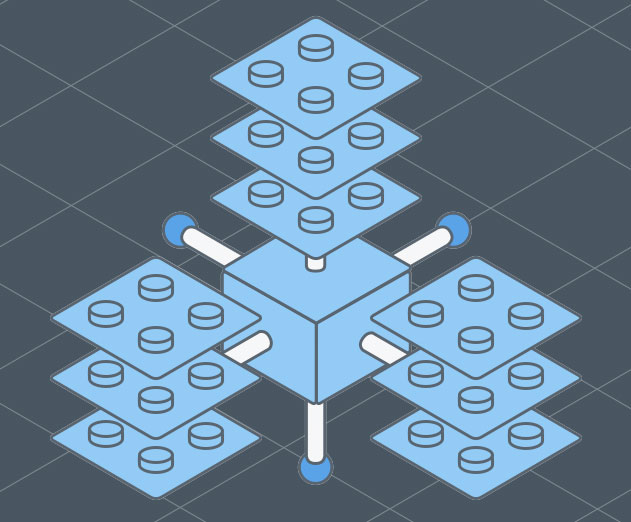 Esprezzo announces Blockchain-as-a-Service platform
Friday, December 01, 2017 by Richard Harris

Esprezzo announced the launch of its programmable middleware enabling front-end and back-end engineers to build data-rich applications interoperable with blockchain. Development on blockchain is currently limited by slow data read and write times, inaccessibility for front-end engineers caused by its decentralized nature and the fact that the technology requir... Read More
---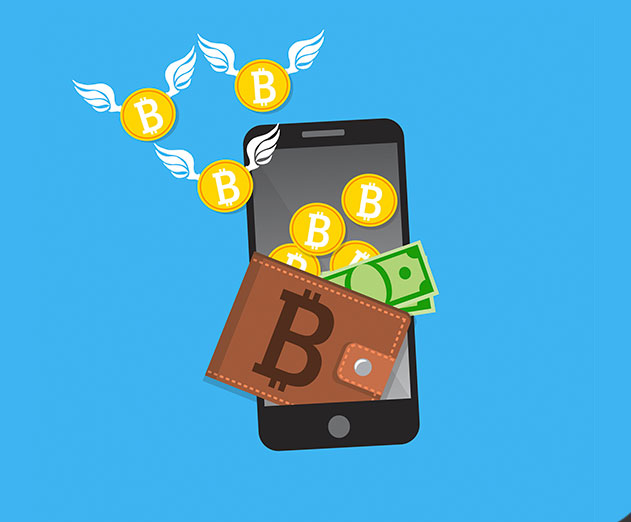 Most cryptocurrency mobile apps are vulnerable
Thursday, November 30, 2017 by Christian Hargrave

Over 1,300 crypto currencies exist today with over $300 Billion market capitalization. One of the most popular and oldest cryptocurrency - Bitcoin has almost reached $10,000 price after several months of fluctuation, but continuous and steady growth.A wide spectrum of mobile applications for cryptocurrencies were released during the last few years by various startups, i... Read More
---
BlueCart uncovers purchasing trends in the food industry
Thursday, November 30, 2017 by Richard Harris

BlueCart is a mobile procurement app on the market in which restaurants and bars are directly connected with their exclusive network of suppliers. Using data from BlueCart's user community of 37,000 businesses, the report focuses on US market trends providing businesses valuable insights as to where the food sector could be migrating in terms of demand. As a procurement... Read More
---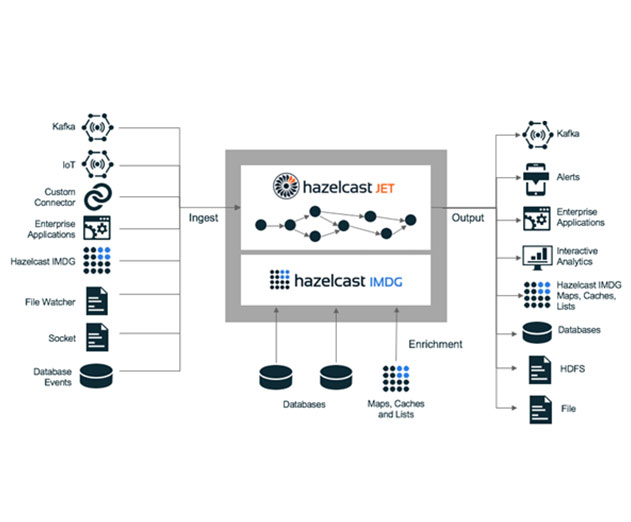 Hazelcast Jet 0.5 API unveiled to increases dev productivity
Wednesday, November 29, 2017 by Christian Hargrave

Hazelcast has announced the 0.5 release of Hazelcast Jet - an application embeddable, distributed computing platform for fast processing of big data sets. New functionality in Hazelcast Jet 0.5 includes the Pipeline API for general purpose programming of batch and stream processing, and fault tolerance using snapshotting with the integrated Hazelcast IMDG. The overall f... Read More
---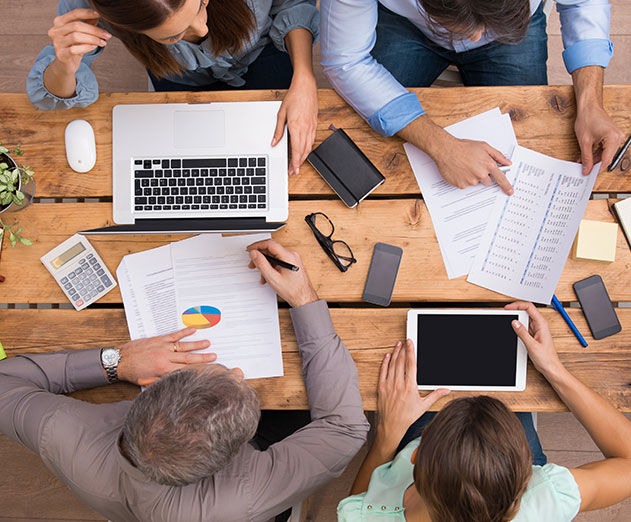 Diversity of thought is key to successful dev teams
Wednesday, November 29, 2017 by Steve Davis

Could a philosophy graduate be your next CTO? If the latest trend in developer talent is anything to go by, the traditional route to developer success could soon be blown wide open.The typical view of "engineers" creating tomorrow's technology today is of hoodie-wearing Ivy League computer science graduate geniuses, toiling away on code. That stereotype is not without j... Read More
---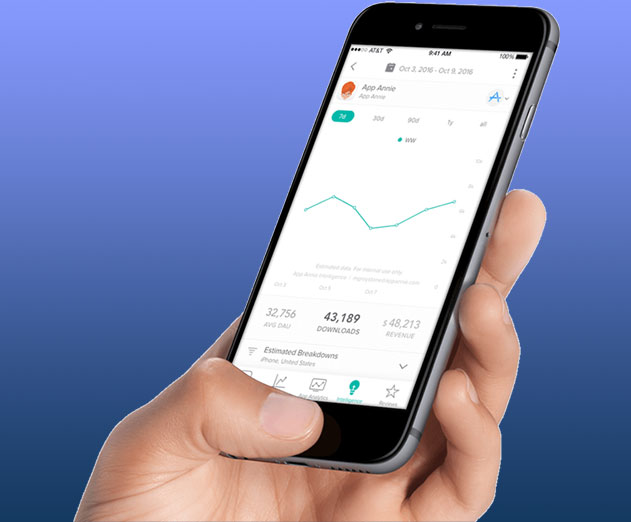 Mobile apps are key to success in retail
Wednesday, November 29, 2017 by Richard Harris

Apps are the preeminent way for retailers to reach your customers. Whether you are getting consumers to your app, measuring their engagement, encouraging purchases, analyzing their sentiment or expanding to new markets, app data will fuel your mobile success and thereby your company's success. From competitive benchmarking to international expansion, App Annie has ... Read More
---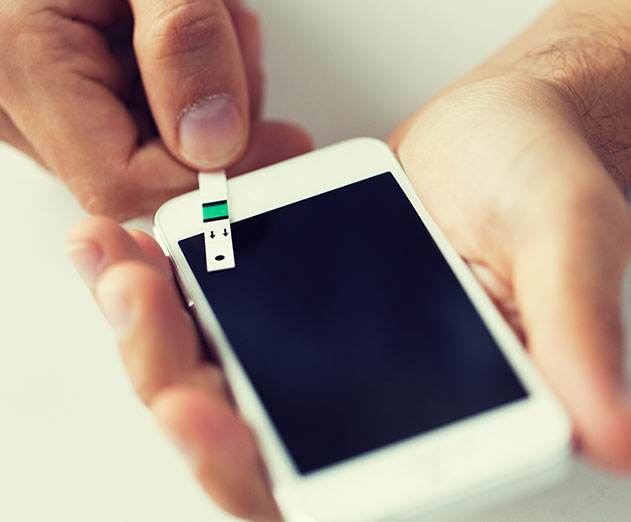 How to avoid flaky automated testing results
Tuesday, November 28, 2017 by Richard Harris

Flaky tests are the bane of any tester's existence, forcing them to spend precious time on non-functional issues. This slows down the product lifecycle and lowers an organization's confidence in functional testing, which also decreases the likelihood of development teams writing end-to-end tests.End-to-end tests measure readiness for deployment by ensuring that the appl... Read More
---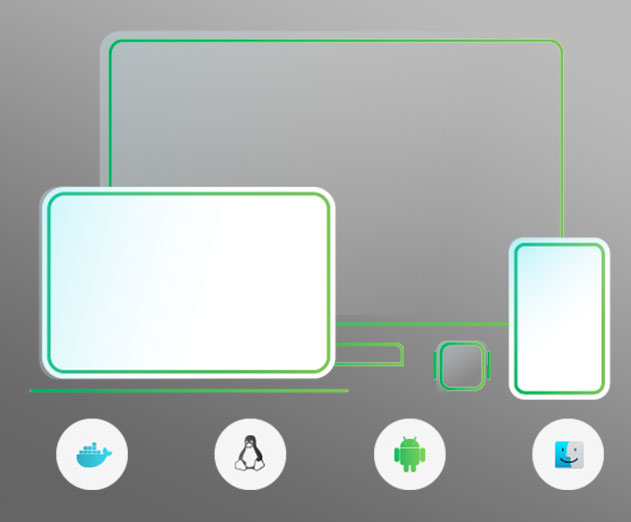 CircleCI 2.0 now available for Apple cross-platform apps
Monday, November 27, 2017 by Christian Hargrave

Apple developers using CircleCI can now access all the benefits of CircleCI 2.0 when building for iPhone, iPad, Apple TV, Mac, and Apple Watch. Rolled out to cloud customers in July, CircleCI 2.0 is the company's most significant redesign since inception and marks a major advancement for the platform.Apple developers can build faster thanks to advanced caching strategie... Read More
---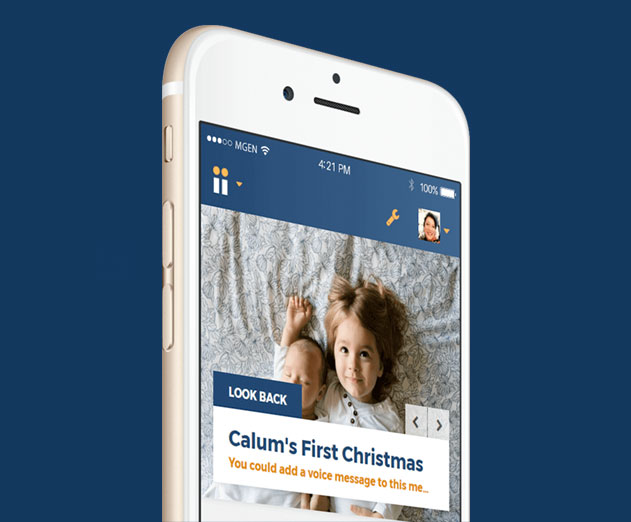 Miigen is helping people store their memories
Monday, November 27, 2017 by Christian Hargrave

Miigen is an all new app that allows people to store and narrate old photographs in an online time capsule. It can be accessed on desktop, tablets and smartphones. Users simply log in, upload their images and narrate them by using the record function. Judith Ralston, a BBC weather presenter, said: "I discovered Miigen a couple of months ago - not long after I watched th... Read More
---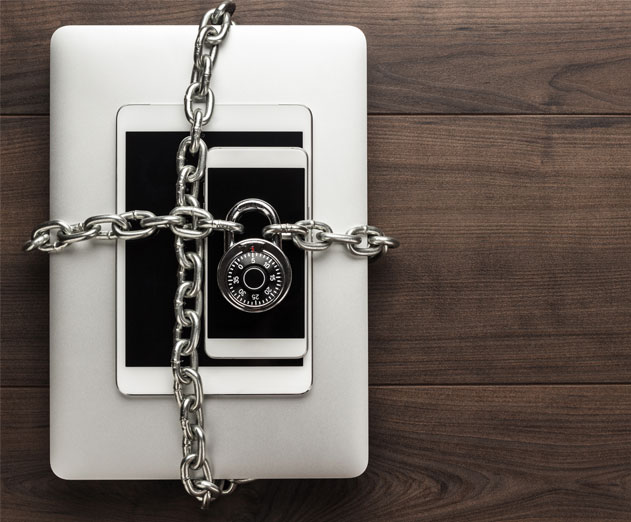 DevOps security gets a boost from CA Technologies
Wednesday, November 22, 2017 by Richard Harris

CA Technologies announced new enhancements to CA's DevOps portfolio that deliver on the promise of faster software development and delivery. New releases in the Continuous Delivery portfolio and CA Digital Experience Monitoring accelerate and automate development and release, improve testing, and provide unprecedented visibility into digital experiences."As companies in... Read More
---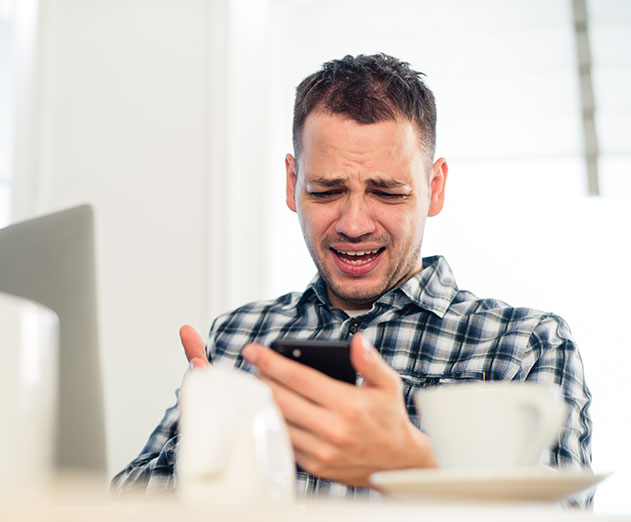 Why your app is getting uninstalled and how to prevent it
Wednesday, November 22, 2017 by Simon Spaull

App developers have a tough job managing the marketing life cycle. Before an app is released, app developers must have plans for user acquisition and they must be agile enough to adapt in those first hectic weeks. But as you gain traction and grow comfortable with how your app is doing, there is a huge worry that looms over you: what if users stop using your app and uni... Read More
---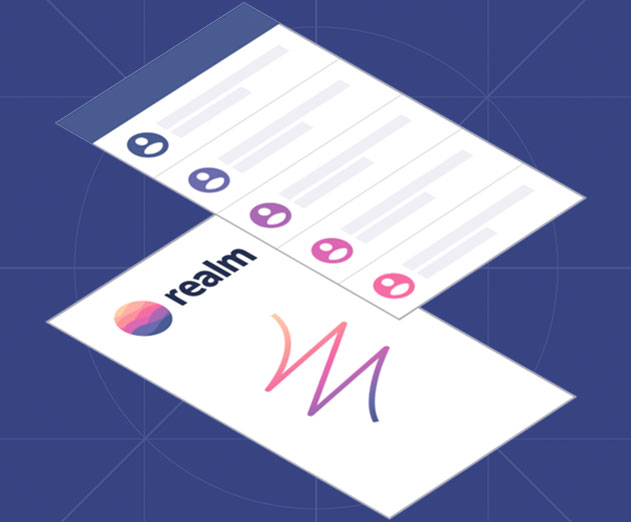 Realm extends commitment for Microsoft .Net mobile platform
Tuesday, November 21, 2017 by Christian Hargrave

Realm has announced Realm .NET, a comprehensive initiative to make it easier for Microsoft developers to build real-time, responsive mobile apps. Making Realm increasingly compatible with the modern Microsoft stack, Realm .NET extends the company's mobile data platform to the .NET developer ecosystem and Universal Windows Platform, extending Realm's long-standing suppor... Read More
---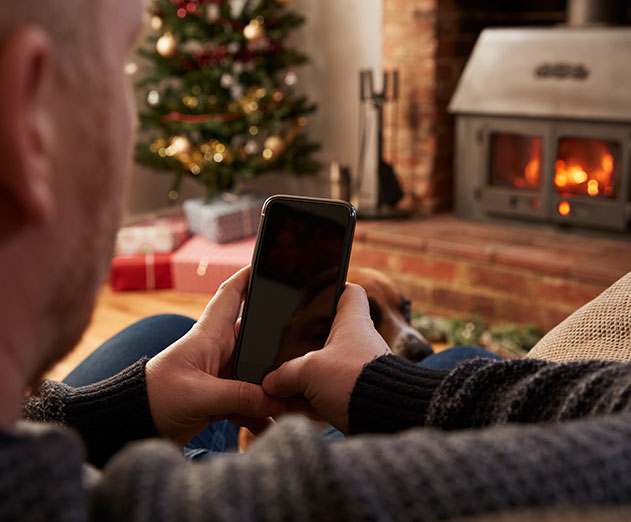 Smart mobile marketing during the holidays
Tuesday, November 21, 2017 by Itamar Benedy

The holiday season is often glorified as the "App Developers' days", with dream conditions to send people to the app store and download new apps. The numbers don't lie. 2016 was the best year yet for apps, with over half a million dollars being spend on mobile apps over the holiday - a 52% increase from the year prior (Sensor Tower). This holiday bump can be attributed ... Read More
---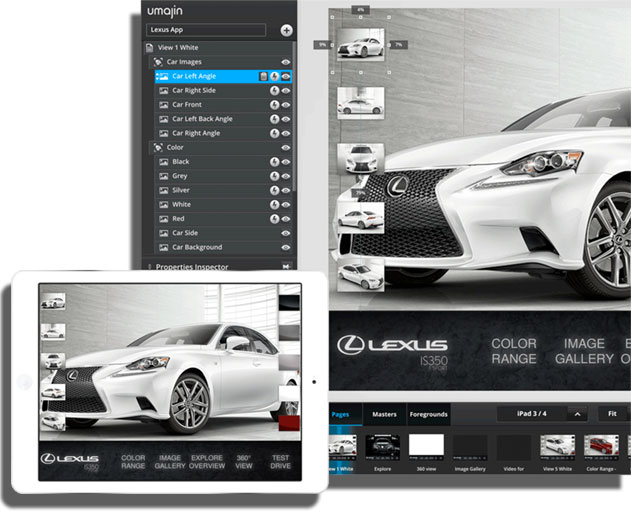 Umajin Immerse just launched
Monday, November 20, 2017 by Christian Hargrave

Umajin Immerse has announced the launch of Umajin Immerse, a development platform that includes 3D, Digital Agents, Augmented Reality (AR), Virtual Reality (VR), offline mapping and simplified and secure provisioning of enterprise data resources. The platform is used to drive innovation and digital transformation for enterprises, allowing rapid deployment of digital pro... Read More
---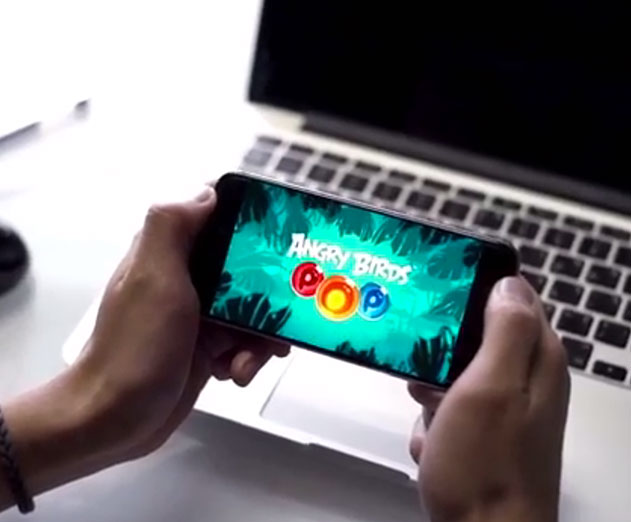 AR mobile ads for games launched by ironSource
Monday, November 20, 2017 by Richard Harris

ironSource has recently launched AR ads for their advertising network. As the first network offering AR ads, ironSource is developing a format that showcases the same experience of the game in an ad environment. The AR ads use 3D assets from the original game, and can run on both iOS and Android in-app traffic, within rewarded, video, and display placements. The ads are... Read More
---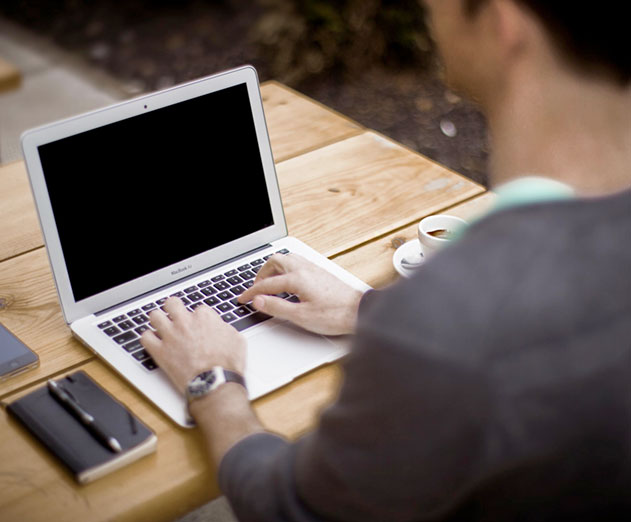 Geektastic launches to help companies find developers
Friday, November 17, 2017 by Christian Hargrave

60% of UK companies face a skills gap within their tech departments and cannot fill positions quickly enough to meet demand. To solve this major challenge, London startup Geektastic has launched a new technology platform supported by a global community of skilled software engineers, who are offering unique peer-reviewed coding challenges to evaluate developers, to suppo... Read More
---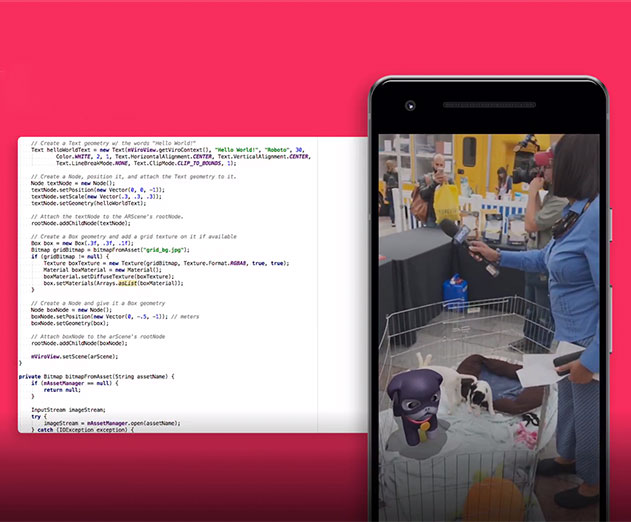 ViroCore launched to build immersive AR apps
Friday, November 17, 2017 by Richard Harris

Viro Media has announces the launch of ViroCore, a SceneKit equivalent for Android enabling native AR/VR development using Java. ViroCore supports ARCore, Google Cardboard, Daydream and Gear VR.With ViroCore, Android developers can now build immersive standalone AR/VR apps or add features like Snapchat's Lenses into their existing apps using familiar languages and tools... Read More
---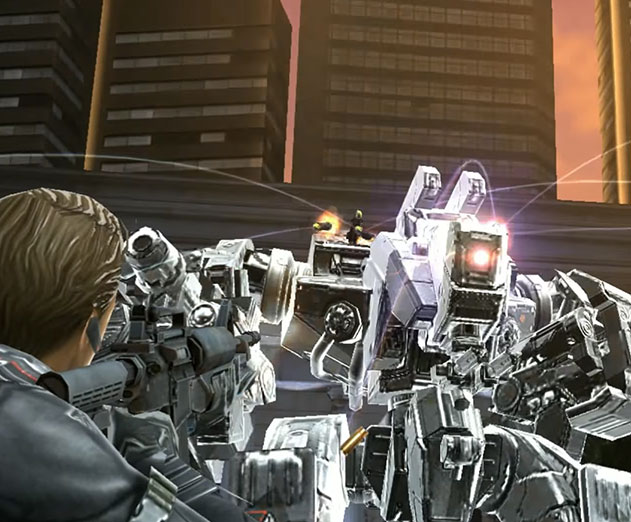 The mobile gaming industry meets blockchain
Friday, November 17, 2017 by Richard Harris

Dragonfly and DECENT have come together to bring blockchain to the gaming industry. Together, they are set to tackle some common challenges by creating an innovative digital marketplace solution. The mobile gaming industry is evolving rapidly Dragonfly has called on DECENT to help develop a new and fully integrated blockchain-based marketplace.Like the sound of a block... Read More
---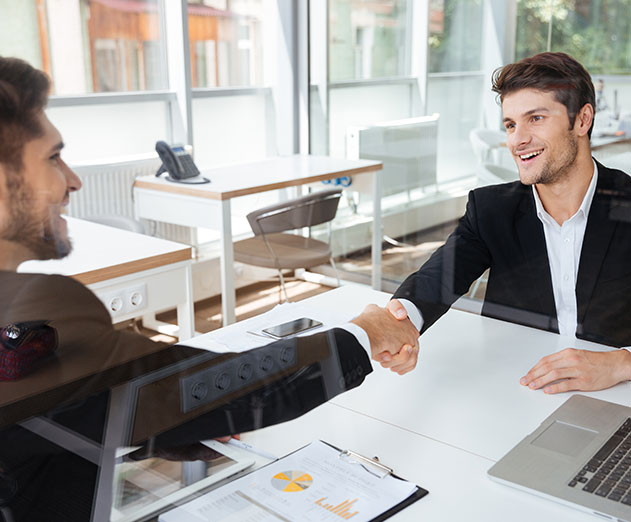 Top 20 iOS interview questions
Friday, November 17, 2017 by Richard Harris

Since iOS11's public rollout, developers and prospective developers entering the job market will need to demonstrate a keen understanding of both new and foundational tools that Apple has included in their latest OS.To help junior devs prepare for their next big interview, Mark Price, a mobile app developer and iOS instructor for Udemy, developed the below Q&A outli... Read More
---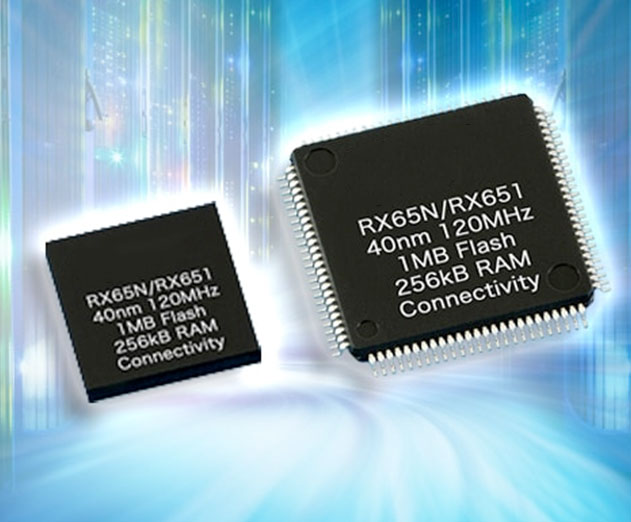 Renesas Electronics expands their microcontroller offerings
Thursday, November 16, 2017 by Christian Hargrave

Renesas Electronics Corporation announced the expansion of its RX65N/RX651 Group of microcontroller (MCU) lineup that addresses advanced security needs for connected devices operating in industrial automation, building automation, and smart metering systems. The expanded lineup features MCUs with integrated Trusted Secure IP, and enhanced, trusted flash functionality an... Read More
---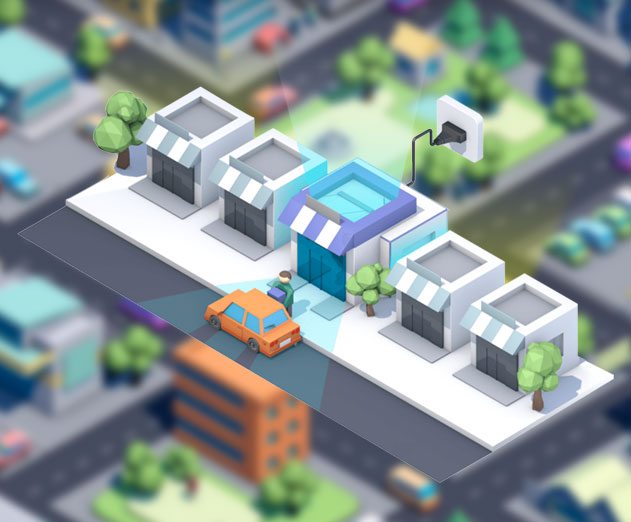 The Curbside ARRIVE SDK for developers
Thursday, November 16, 2017 by Richard Harris

Curbside, a Silicon Valley startup that connects stores and restaurants with mobile customers, recently announced a public SDK for ARRIVE, Curbside's predictive arrival technology, which accurately determines when someone is approaching a physical store - all without draining the customer's smartphone battery.This tool is available to developers to incorporate into any ... Read More
---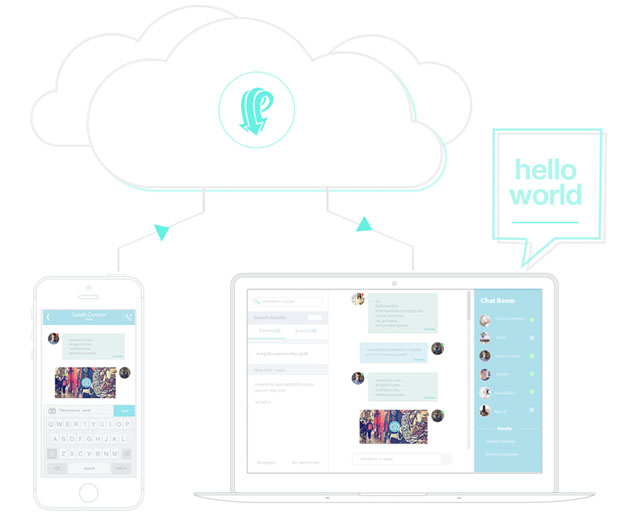 Pusher launches Chatkit API and SDK
Wednesday, November 15, 2017 by Christian Hargrave

Pusher has released their latest product, Pusher Chatkit, a specialized Chat API solution that makes it easy for developers to add cloud-hosted messaging services to their mobile and web apps. Chatkit is the first product the company is launching separately from its core product since its inception in 2011.The Pusher Chatkit API and SDK are flexible enough to let develo... Read More
---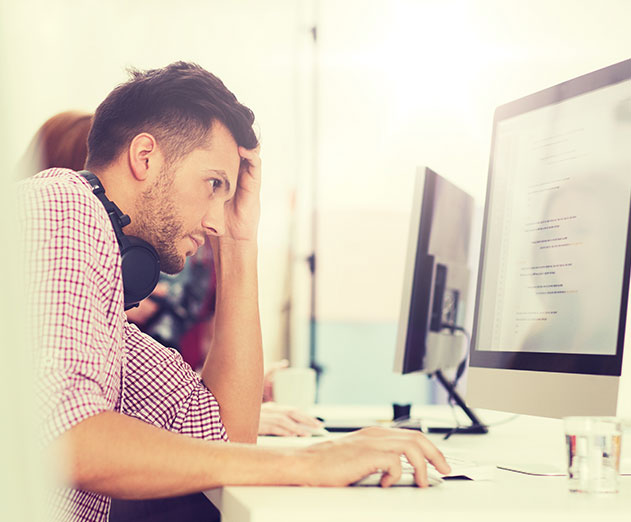 GitLab tells us about Auto DevOps
Wednesday, November 15, 2017 by Richard Harris

As enterprises begin to embrace the benefits of DevOps to improve their application workflow, challenges still exist in the development process that prevent a streamlined workflow between developers and operations. In this interview, Sid Sijbrandij, CEO and co-founder at GitLab, shares insight on the company's plans to offer an automated approach to DevOps, and shares s... Read More
---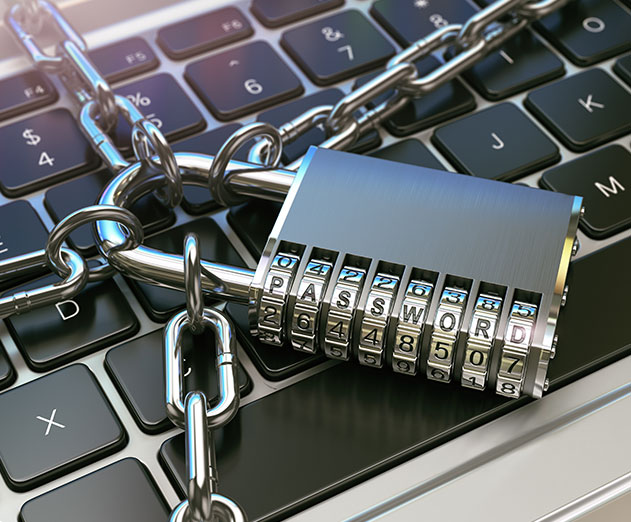 Why your app should have OAuth 2.0
Tuesday, November 14, 2017 by James King

Consumer demand couldn't be more clear - the more apps, the better. On average, consumers launch at least nine apps per day and more than 30 each month, and they tend to browse such apps for hours at a time. Users spend more than three hours a day on their smartphones, and nearly 90 percent of that time is devoted to apps. While much is made of app responsiven... Read More
---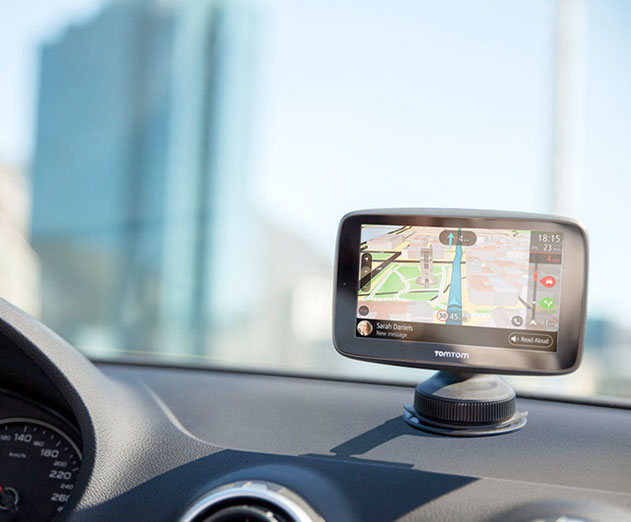 TomTom updates developer portal
Tuesday, November 14, 2017 by Christian Hargrave

TomTom has announced their completely revamped developer portal. Updates include enhancements to its product offerings and a pricing model geared towards small and medium sized businesses to easily integrate TomTom's Online APIs into their applications.TomTom's APIs and SDKs are already being used by a large array of enterprises and startups for artificial intelligence ... Read More
---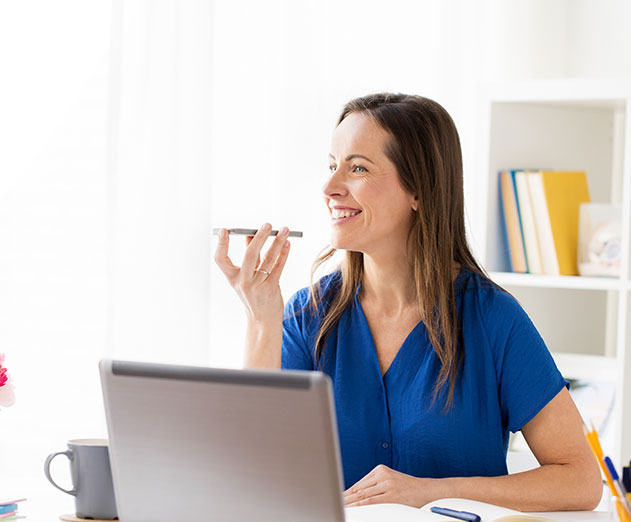 Voice to text in multiple languages for speech-enabled apps
Monday, November 13, 2017 by Rebecca Ray

It seems that our fingertips will finally get some rest from the constant tap-tap-tap on keyboards that continue to shrink beyond recognition. Companies such as Amazon, Baidu, Google, and Microsoft are working to take us into a voice-activated future. Their speech-enabled platforms are designed to support natural language conversations with the devices, gadgets, sensors... Read More
---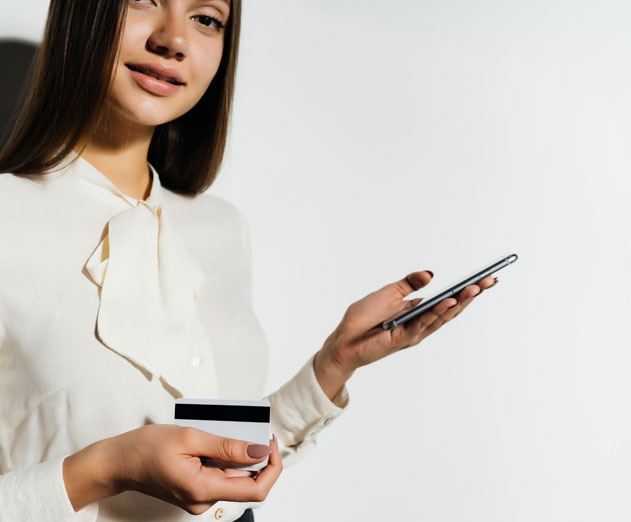 Bad iPhone X review: No one cares!
Friday, November 10, 2017 by Richard Harris

LevaData released the results of its 2017 Holiday Study. This study explores the impact of managing the volatility of supply risks and opportunities on market performance and brand reputation. The survey of more than 1,000 U.S. adults conducted on behalf of LevaData by Propeller Insights on October 12-16, 2017, determined that product delays affect brand trust - particu... Read More
---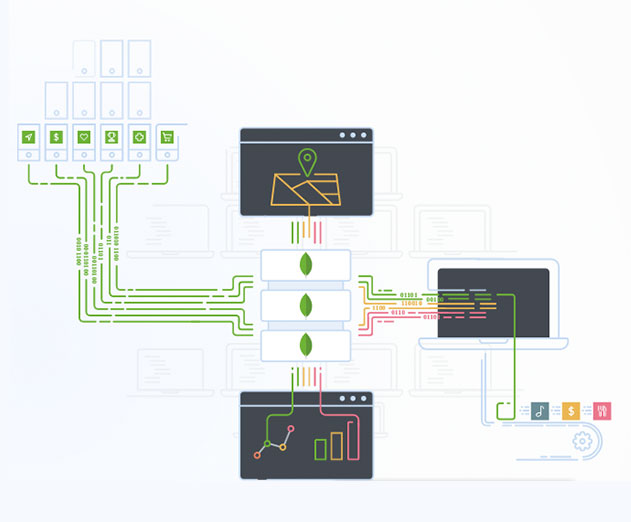 MongoDB 3.6 set to release in December 2017
Thursday, November 09, 2017 by Richard Harris

MongoDB Inc. announced the release of MongoDB 3.6, the latest release of their NoSQL database solution. According to the company, v3.6 of the solution will be made available in early December of 2017."MongoDB was created by developers, for developers to provide a modern database designed for today's highly sophisticated applications. This latest release delivers key in... Read More
---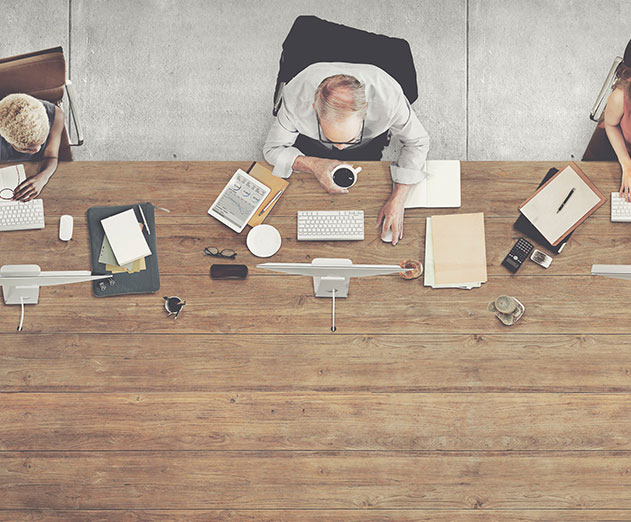 Developers should welcome low-code tools
Thursday, November 09, 2017 by Mike Fitzmaurice

Will the proliferation of low-code tools on the market end up driving app developers into obsolescence? Or should developers welcome these resources and the "citizen developers" who use them? One part of that answer is clear: Low-code tools won't be putting developers out of a job; on the contrary, they have the potential to help developers do better work. But that requ... Read More
---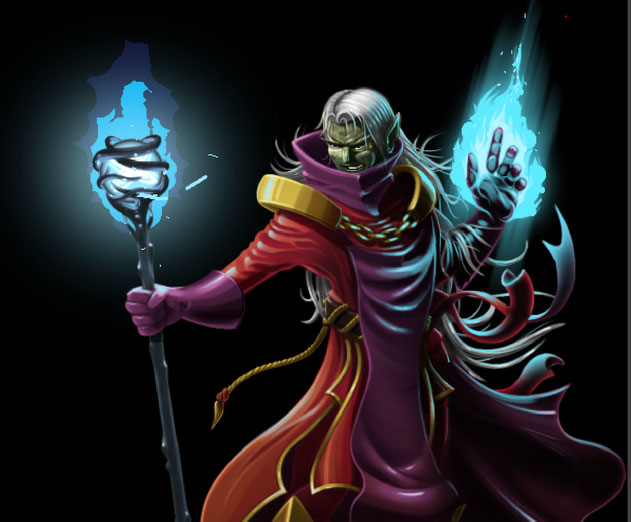 Gamemaker 2 Studio now with Amazon app store support
Wednesday, November 08, 2017 by Richard Harris

GameMaker Studio 2 from YoYo Games has signed an agreement with Amazon to enable full support of the development and publishing of games on Amazon's Appstore. GameMaker Studio 2 allows both experienced and novice videogame developers to create the games they imagine. Pushing the engine to support Amazon's Appstore continues to open the toolset to anyone interested in ga... Read More
---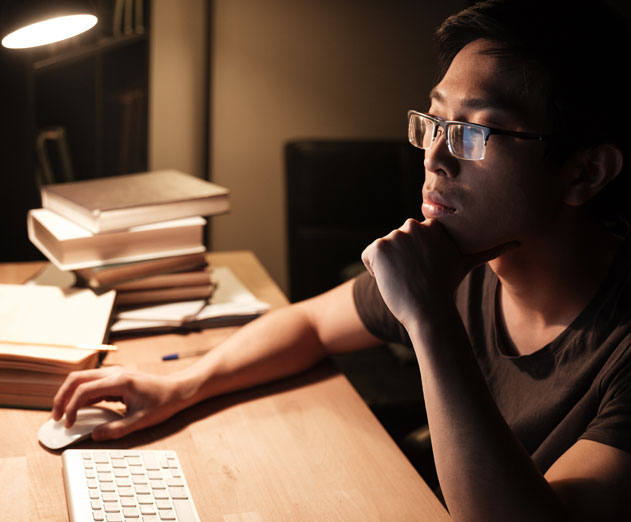 Point and click app development with Metavine GO
Wednesday, November 08, 2017 by Richard Harris

A recent report by Gartner finds that "more than 80% of top global enterprises have significant business unit development underway, much of it unseen and unsanctioned by IT, but less than 20% have a collaborative citizen development strategy in place." (Citizen Development is Fundamental to Digital Transformation, Oct 13, 2017, Driver, Wong, Baker). To help solve t... Read More
---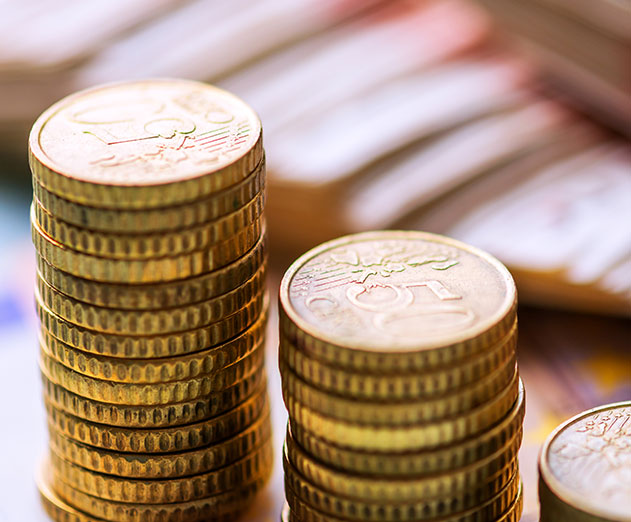 Wireline is seeking applications for its developer fund
Tuesday, November 07, 2017 by Christian Hargrave

Wireline is now opening applications for its open source developer fund. The fund will be investing in developers crafting applications to power the next generation of the cloud. It is the first time that funds from a token sale will be used to support open source software development.With global IT spend approaching US$1.5 trillion, there is huge potential for open sou... Read More
---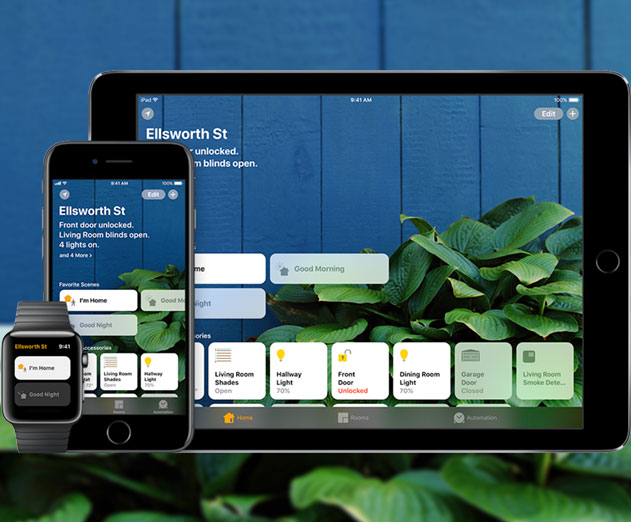 NXP releases their HomeKit SDK for Apple IoT
Tuesday, November 07, 2017 by Richard Harris

NXP Semiconductors announced that its Apple HomeKit Software Development Kit (SDK) offers full support for home automation applications using HomeKit, delivering exceptional performance, advanced security, while supporting all connectivity options, including BLE, Wi-Fi, Ethernet, and remote access over iCloud.HomeKit is a framework in iOS that lets accessories connect s... Read More
---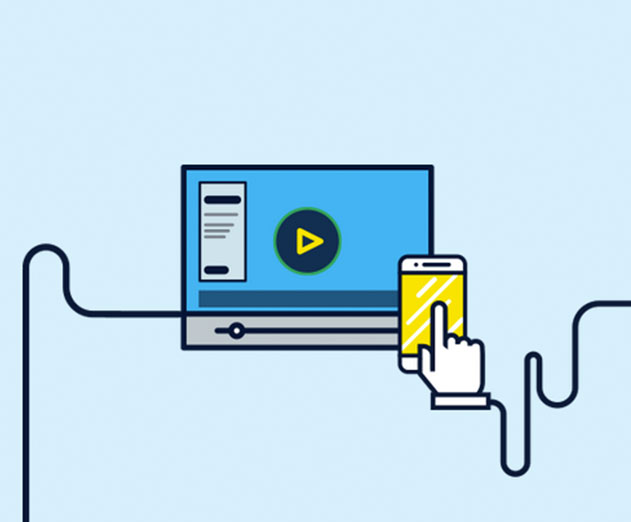 About Universal App campaigns and getting installs
Tuesday, November 07, 2017 by Richard Harris

Universal App Campaigns (UAC) allows developers to promote their apps across Google's top properties like Search, Google Display Network (GDN), AdMob, YouTube and Google Play. UAC advertisements are automatically distributed across Google's channels and using machine learning ads are automatically rotated and bids are adjusted to get the most events to meet campaign's o... Read More
---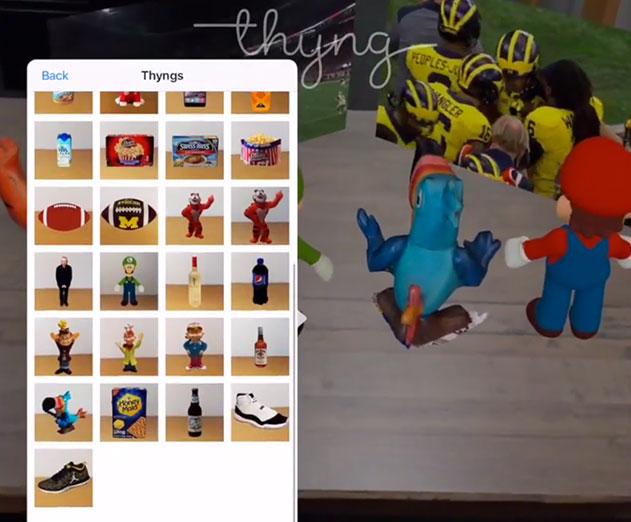 Developing in AR with Thyng
Monday, November 06, 2017 by Richard Harris

Augmented reality (AR) has gotten a lot of attention of late, with Apple and Google respectively launching ARKit and ARCore to help mobile app developers embrace AR. Well-known brands like Ikea and Strava have deployed ARKit apps, and many app developers are contemplating building AR elements into existing apps or coding new AR apps from scratch.In Chicago, startup Thyn... Read More
---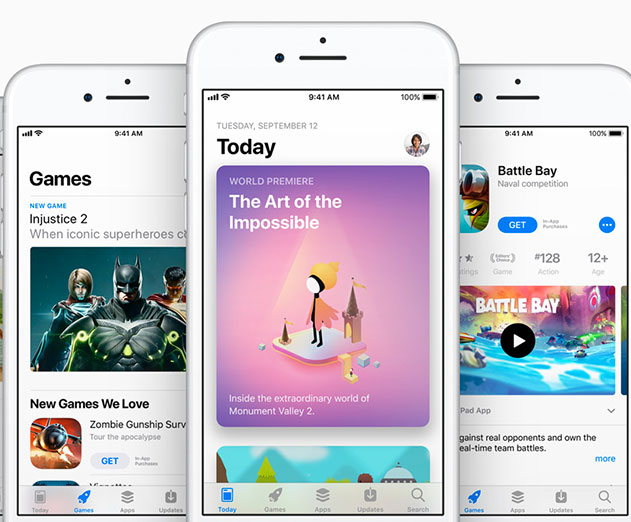 Learning ARKit for the average iOS developer
Monday, November 06, 2017 by Angela Yu

Augmented Reality is not new and developers already have tools to create augmented reality (AR) apps. But with Apple's brand-new ARKit, we're going to see a massive shift in the landscape as this new framework simplifies the process of building AR experiences for iPhone and iPad. With ARKit in their arsenal, developers are presented with a golden opportunity a... Read More
---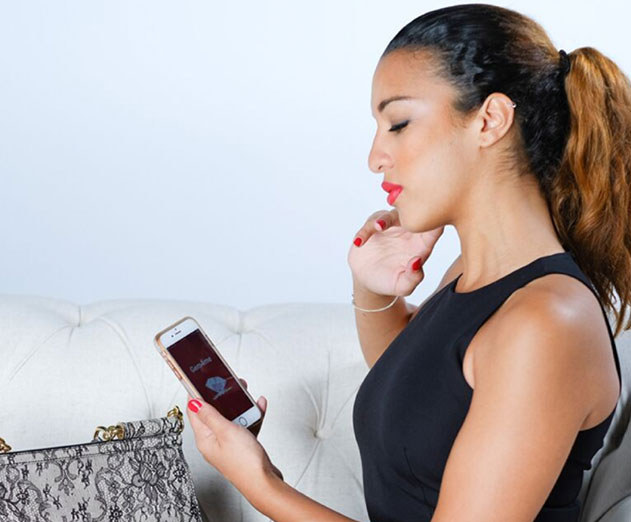 Gem4me messaging app is picking up steam
Saturday, November 04, 2017 by Christian Hargrave

Messaging app users have no shortage of options nowadays. Finding an app for comfortable communication with friends and relatives, out of the dozens of various messengers available on the market can be trial and error. Enter Gem4me, a messenger that offers a variety of unique functions apart from the main functionality of the ordinary messaging app. Alreading reaching 3... Read More
---
Free Machine learning solutions via the Acumos Project
Friday, November 03, 2017 by Richard Harris

The Linux Foundation has introduced the Acumos Project, a new project that is still in formation and aims to make artificial intelligence (AI) available to everyone by providing a common framework and platform for the free exchange of machine learning solutions.The founding organizations include AT&T and Tech Mahindra, a company specializing in digital transformatio... Read More
---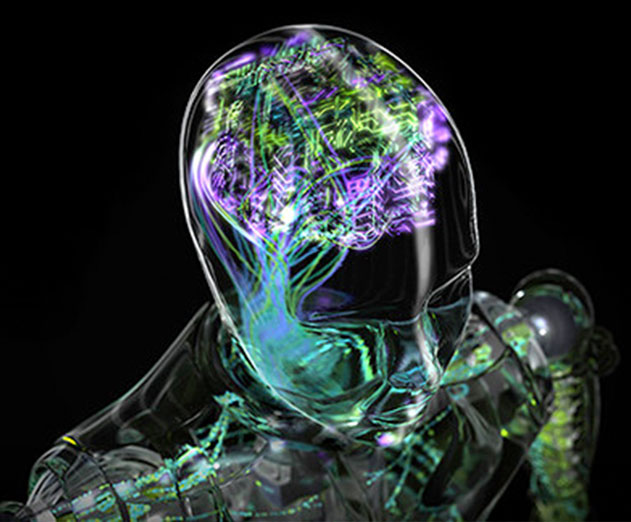 NVIDIA teaching developers about the power of AI
Friday, November 03, 2017 by Richard Harris

NVIDIA has announced a broad expansion of its Deep Learning Institute (DLI), which is training tens of thousands of students, developers and data scientists with critical skills needed to apply artificial intelligence. "The world faces an acute shortage of data scientists and developers who are proficient in deep learning, and we're focused on addressing that need," sai... Read More
---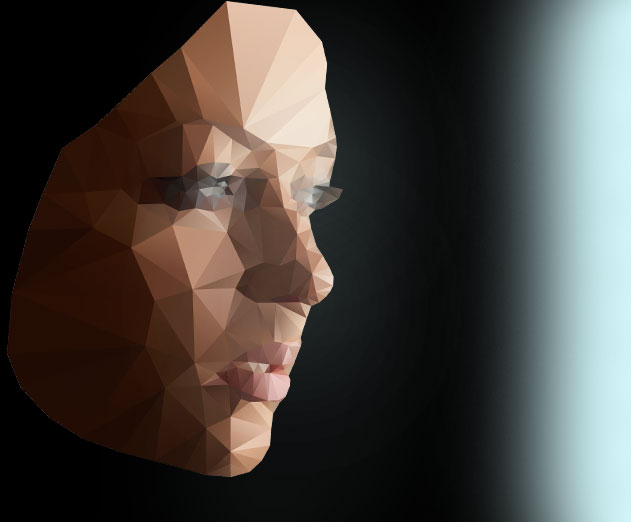 The battle of biometric security coming in 2018
Friday, November 03, 2017 by Kevin Tussy

Fingerprint sensors first appeared in smart devices in 2007 and then gained momentum as a 4-digit PIN code replacement in 2013's Apple iPhone 5S. Hailed as the future of authentication by some, fingerprint's security weaknesses were quickly exposed by the children of sleepy dads, cats' paws and gummy bears. Still, the lure of convenience today and the promise of securit... Read More
---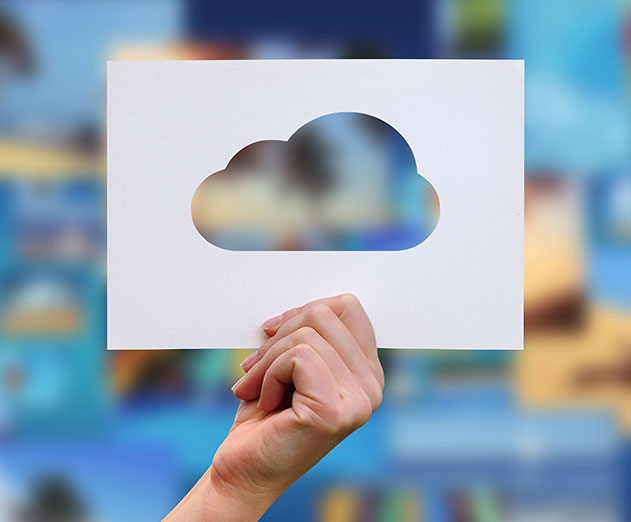 MariaDB reports successful investment round led by Alibaba
Thursday, November 02, 2017 by Richard Harris

MariaDB Corporation announced that it raised $27 million in an investment led by Alibaba Group. Combined with a recent $27 million investment from the European Investment Bank (EIB), this latest capital brings MariaDB's total funding this year to $54 million. MariaDB will continue its collaboration with Alibaba Cloud, the cloud computing arm of Alibaba Group, to deliver... Read More
---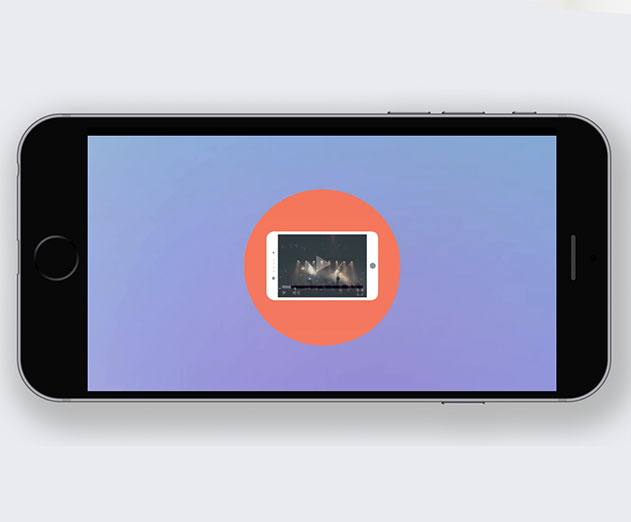 YouAppi launches lightweight SDK
Thursday, November 02, 2017 by Christian Hargrave

YouAppi has announced the launch of its lightweight SDK, designed to seamlessly deliver the company's comprehensive 360 Degree Growth Marketing platform to leading mobile brands. This new SDK enables full control of ad delivery, including rewarded video, interstitial video and interstitial ads, through an intuitive, self-service platform. YouAppi's 360 Degree Growth Mar... Read More
---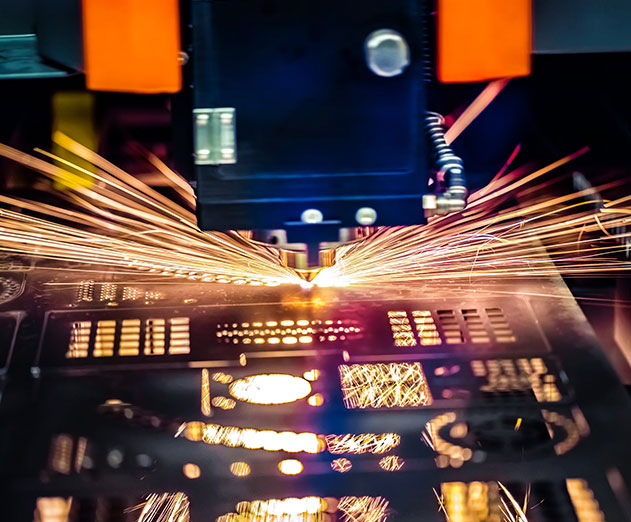 GE Digital unveils new industrial software solutions
Wednesday, November 01, 2017 by Christian Hargrave

GE has unveiled expansions to its suite of edge-to-cloud technologies and industrial applications, designed to help its customers build a complete asset strategy. These additions to the GE Digital portfolio complement software applications that drive industrial productivity and extend these benefits through Predix, the application development platform for the Industrial... Read More
---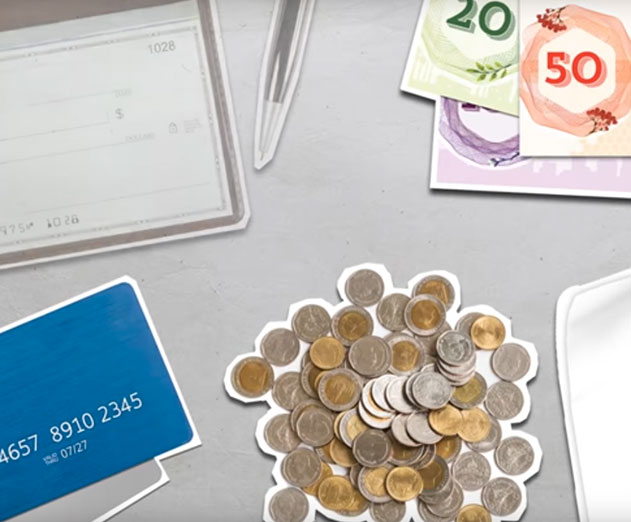 The Gates Foundation chats about Mojaloop
Wednesday, November 01, 2017 by Richard Harris

The Bill & Melinda Gates Foundation has released new open-source software for creating payment platforms that will help unbanked people around the world access digital financial services. The software, called Mojaloop, establishes a blueprint for connecting today's financial services sector and can be used to overcome the barriers to interoperability that banks and ... Read More
---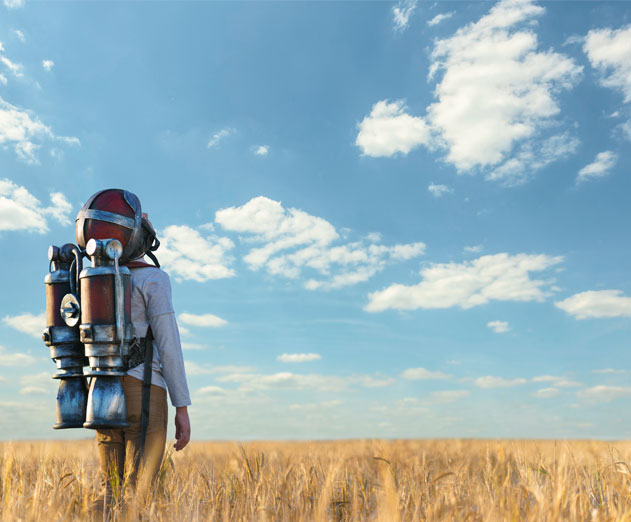 Inmarsat phone apps: Developers and satellite technology
Monday, October 30, 2017 by Richard Harris

Although you may not know it, we often use space satellites to communicate often in our daily lives. From GPS to weather predictions apps, without satellites the information that we have at our finger tips (or more specifically, our mobile phones) would be cut drastically. It follows that along with the constant innovation of mobile technology, satellite technology comp... Read More
---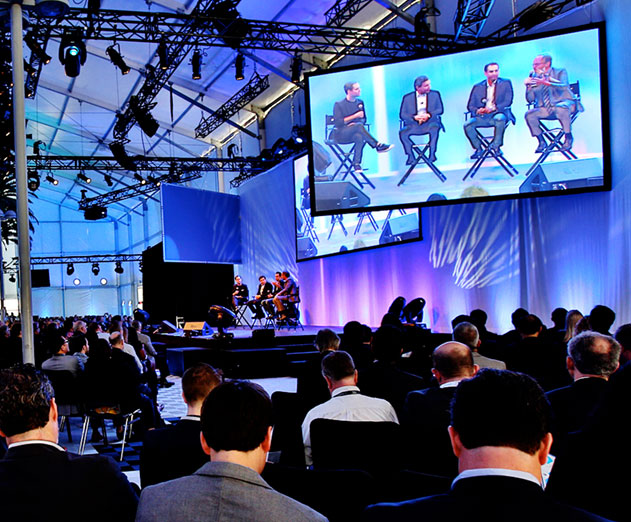 AutoMobility LA hosts 2017 Hackathon to tackle LA congestion
Thursday, October 26, 2017 by Richard Harris

The LA Auto Show and AutoMobility LA has announced plans for its 2017 Hackathon, sponsored by Honda Innovations. The Hackathon, which will be hosted by AutoMobility LA for the first time, will take place over a period of 24 hours, November 27-28 at the Los Angeles Convention Center.For this year's Hackathon, developers will be asked to tackle the transportation and mobi... Read More
---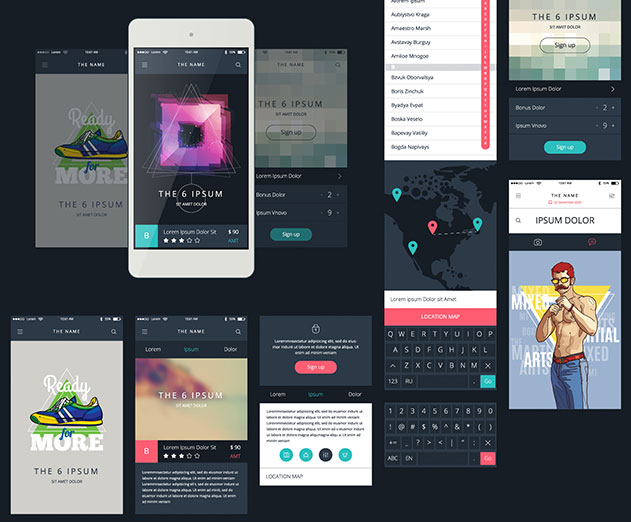 Investing in websites instead of apps
Thursday, October 26, 2017 by Shioupyn Shen

Since the dawn of the first iPhone, Apple has been shaping the mobile narrative to suit its interests. Apple is able to maintain its dominance over the mobile market by brainwashing much of the technology industry into thinking that businesses need to spend hundreds of thousands of dollars creating and maintaining mobile apps to reach their target audiences. In fact, up... Read More
---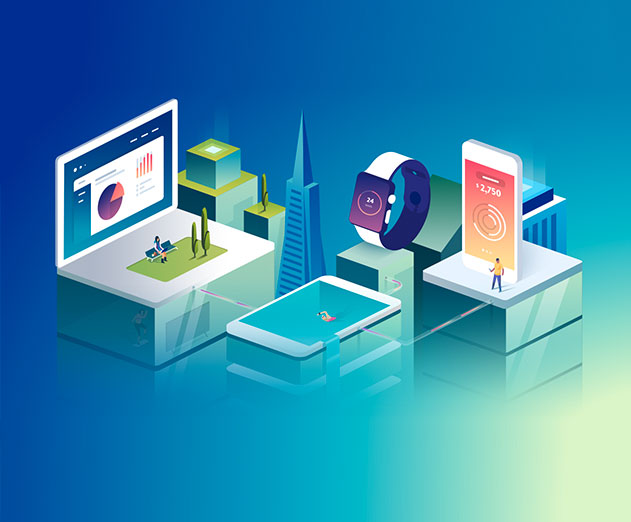 The report from 50 billion mobile and web events is here
Wednesday, October 25, 2017 by Richard Harris

Mixpanel, Inc. released its first Product Benchmarking Report to determine quantitative benchmark metrics for key moments in the user's web and mobile journey while seeking to answer the question often asked by marketers and developers, "what's the best performance standard for our industry?" The findings challenge many commonly held product performance benchmarks while... Read More
---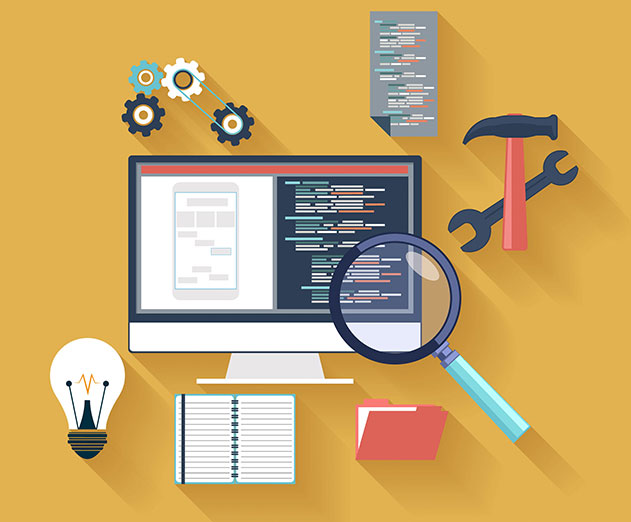 Low code and no code app development benefits
Wednesday, October 25, 2017 by Richard Harris

No-code and low-code platforms serve development projects in a myriad of different ways. It's all about assessing a business user's ability and the problem at hand to determine the best approach for the job.That's why we had a chat with John Carione, Product Marketing strategy at Quick Base to learn more about No-code and Low-Code application development.ADM: We've hear... Read More
---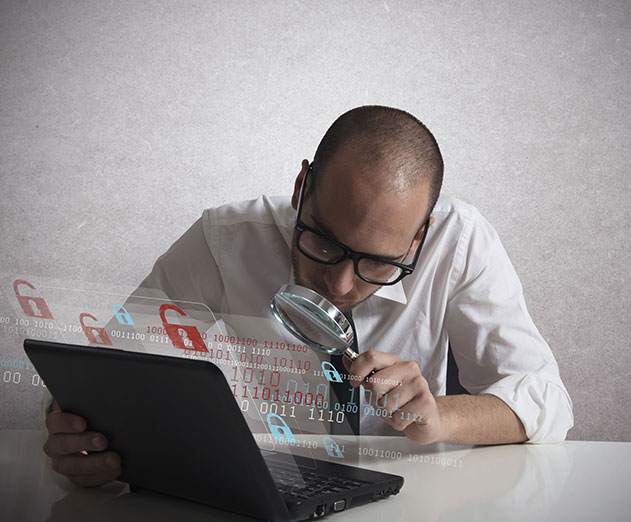 Lets talk about QA automation
Wednesday, October 25, 2017 by Richard Harris

Automation is making its rounds through the tech industries it seems in recent times. And each time it reaches a new destination we see all new innovation and a breaking down of traditional models. We sat down with Metova's quality assurance experts to learn more from the experts about how automation is making changes in the field and what we can we expect in the future... Read More
---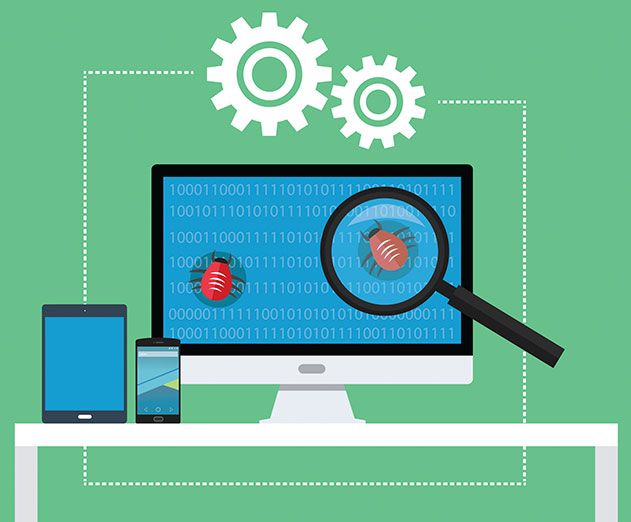 Users will pass over apps with bad reviews
Tuesday, October 24, 2017 by Richard Harris

Fifty percent of app users are likely to be dissuaded from downloading an app based on customer reviews that mention bugs and glitches. This, according to a recent survey conducted by QualiTest Group, the world's second largest pure play QA and independent software testing company. For developers, getting the app to market is often the top consideration, but releasing a... Read More
---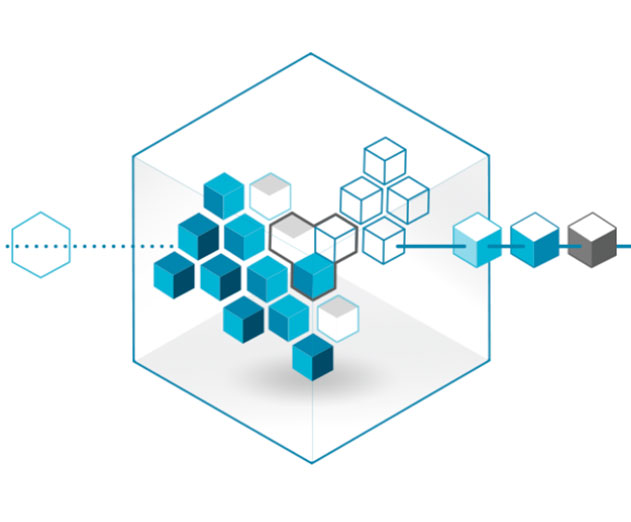 GE and Apple partner to change the industrial world with apps
Monday, October 23, 2017 by Richard Harris

Apple and GE has announced a partnership to deliver powerful industrial apps designed to bring predictive data and analytics from Predix, GE's industrial Internet of Things (IoT) platform, to iPhone and iPad. The two companies unveiled a new Predix software development kit (SDK) for iOS, which gives developers the tools to make their own powerful industrial IoT apps."GE... Read More
---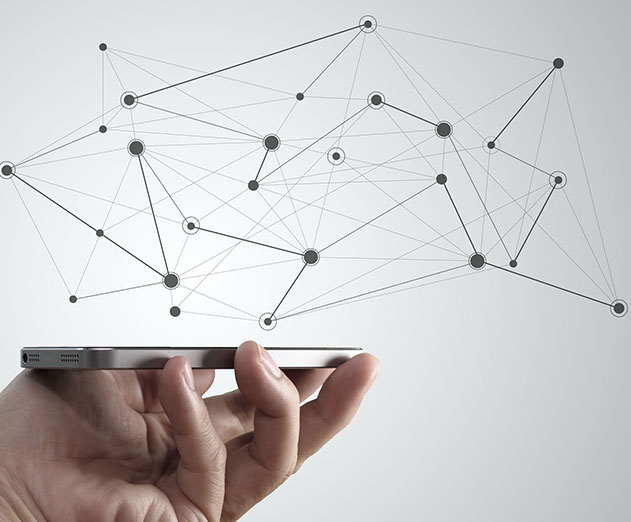 Optimizing mobile network performance Part 1
Monday, October 23, 2017 by Rohith Ramesh

What developer doesn't want their apps to run faster and provide the best possible user experience? Having worked with hundreds of mobile apps, we have seen firsthand the dramatic impact that improved app performance can have on an app's overall retention, engagement and monetization metrics. But as app developers focus on their core business, very few devote resources ... Read More
---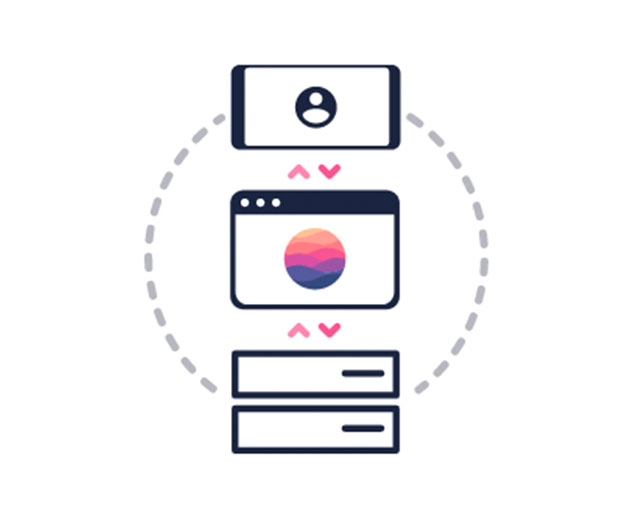 Realm 2.0 launches with all new features
Sunday, October 22, 2017 by Richard Harris

Realm has announced Realm Platform 2.0 a significant upgrade to their mobile database solution that makes it easier for developers to build real-time, responsive mobile apps that deliver an improved user experience.The Realm Platform empowers organizations and developers to build mobile apps that offer real-time features like messaging and collaboration that were previo... Read More
---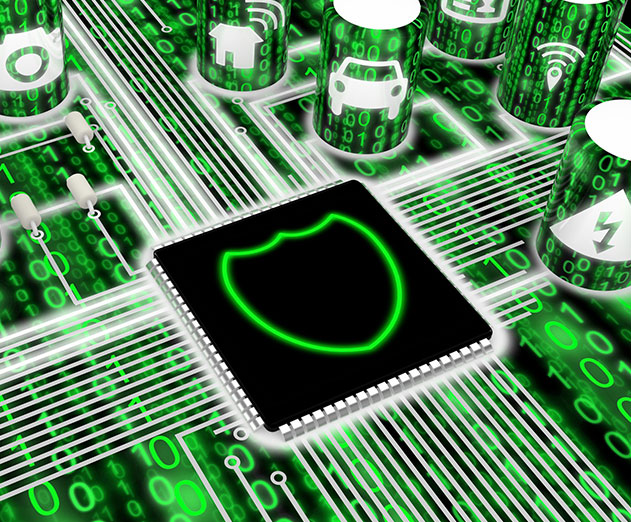 IoT Cybersecurity is top concern says BlackBerry report
Friday, October 20, 2017 by Richard Harris

BlackBerry Limited has announced findings from a new global research whitepaper, which surveyed IT decision makers on corporate IoT deployments. Conducted by 451 Research, the whitepaper titled, "Securing the Enterprise of Things: Opportunity for securing IoT with a unified platform emerging as IoT popularity grows," reveals that huge opportunities are balanced against ... Read More
---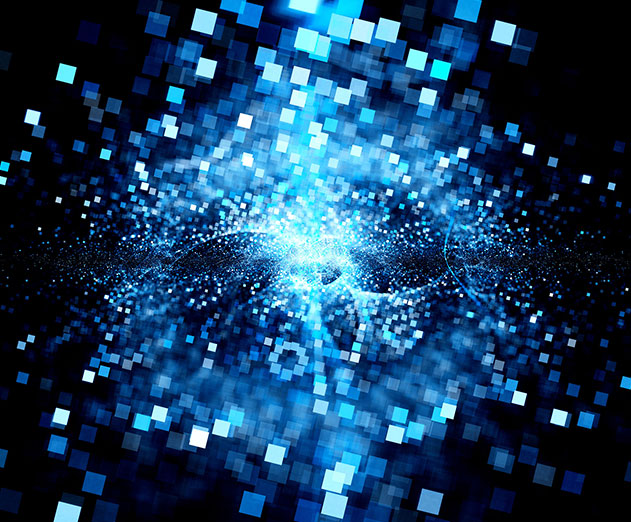 Diffusion 6.0 messaging platform launches
Friday, October 20, 2017 by Richard Harris

Push Technology has announced the release of Diffusion 6.0 - Push Technology's data streaming and messaging platform is available on-premise, in-the-cloud, or in hybrid configurations. Speed, resiliency, and ease of scalability are the fundamental requirements for Mobile and IoT application development. Challenges created by unreliable and congested networks stand in th... Read More
---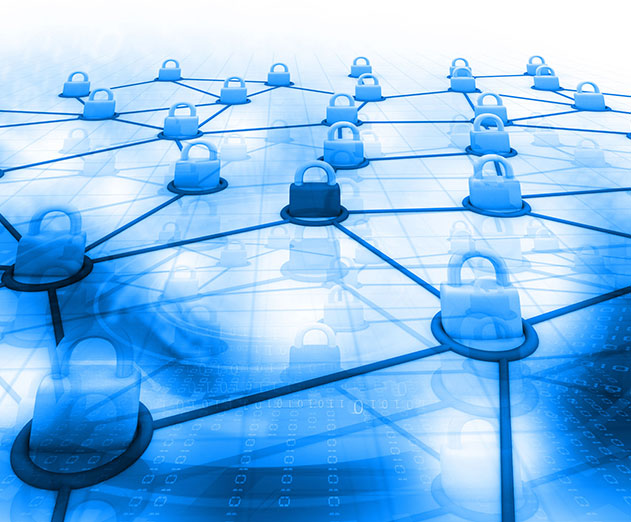 DevSecOps is important and here is why
Friday, October 20, 2017 by Richard Harris

In the digital age, securing your development projects against malicious hackers can be quite the challenge. And when you take security and try to scale security to an enterprise, the challenge seems insurmountable. Evident by the frequent hacking incidents we see come through the news.Enter DevSecOps. DevSecOps is a methodology that interweaves the aspects of DevOps an... Read More
---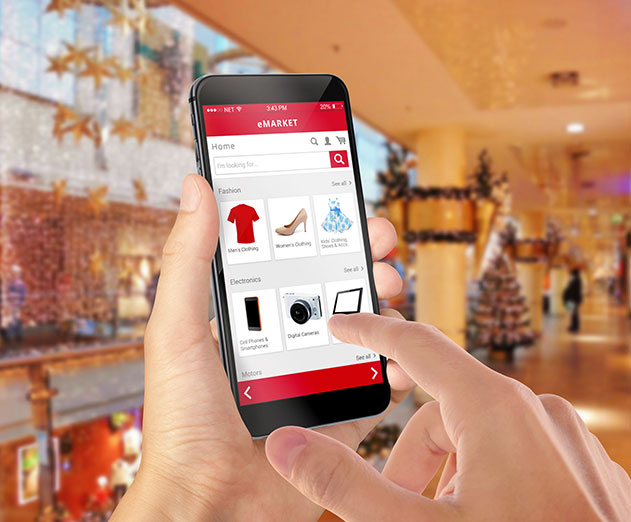 App developers find Holiday campaigns challenging
Thursday, October 19, 2017 by Richard Harris

YouAppi has announced the results of a comprehensive survey that evaluated U.S. consumers on their personal holiday shopping habits and preferred mobile holiday experience. The survey also questioned global digital marketers, advertisers and app developers on their 2017 mobile holiday preparation and campaign plans. While 95 percent of businesses see the holiday season ... Read More
---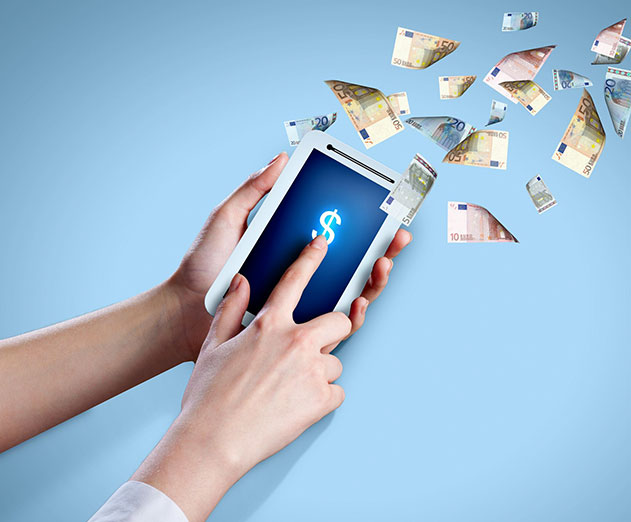 Freemium app model remains best option for developers
Thursday, October 19, 2017 by Christian Hargrave

More than 60% of app developers recommend a "freemium" model for monetizing a mobile app, according to a new survey. With the "freemium" model, an app is downloaded for free with the option of in-app purchases and upgrades, appealing to users' desire to test an app before buying it. The new survey findings come from Clutch, a research and reviews platform for business s... Read More
---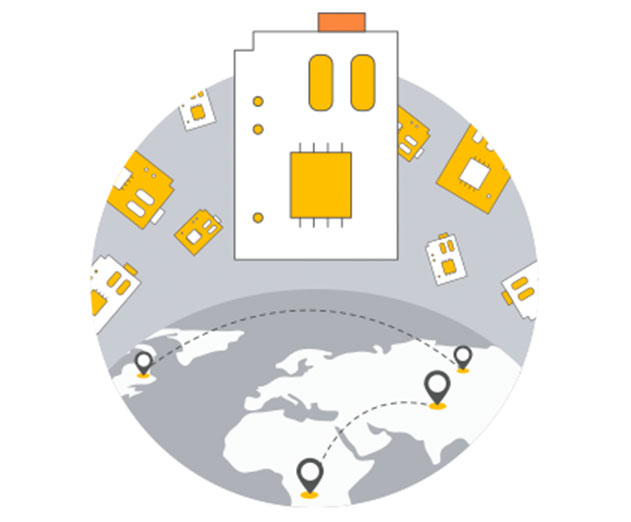 IoT Moby-based container engine from resin.io launches
Wednesday, October 18, 2017 by Christian Hargrave

Resin.io is releasing balena, a Moby-based container engine designed for IoT and embedded use cases. The new balena container engine is 3.5x more compact than Docker Community Edition and is 10-70 times more bandwidth efficient in container updates. It leaves out datacenter-oriented features of Docker and adds functionality for running Docker containers on resource-cons... Read More
---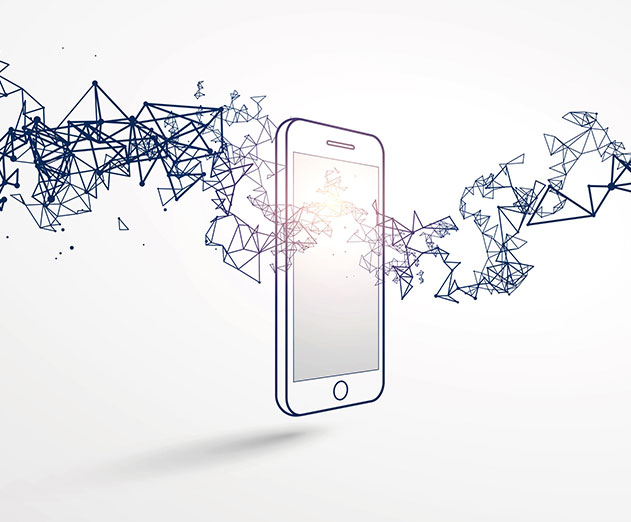 Mobile mesh networking apps via new SDK from RightMesh
Wednesday, October 18, 2017 by Richard Harris

A big hurdle for software developers is how to reach the estimated 4 billion people, who currently lack Internet access. Without an Internet connection, huge swaths of potential users are unable to discover, download, and use their applications. The majority of these unconnected people live in developing countries, but approximately 96% of the global population live in ... Read More
---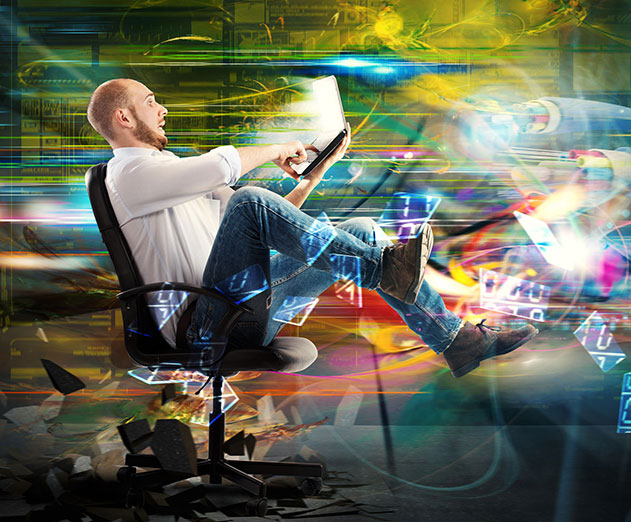 Speeding up your iOS app with a few lines of code
Wednesday, October 18, 2017 by Kanwal Sarwar

Susie Wee, CTO of Cisco DevNet, blogged about the Apple and Cisco partnership just a few months ago. The announcement covered the DevNet Fast Lane Validation for iOS developers and how just adding a few lines of code to an iOS app can get it priority on an enterprise network!This is important. When deploying new services, enterprises want to make sure that the appl... Read More
---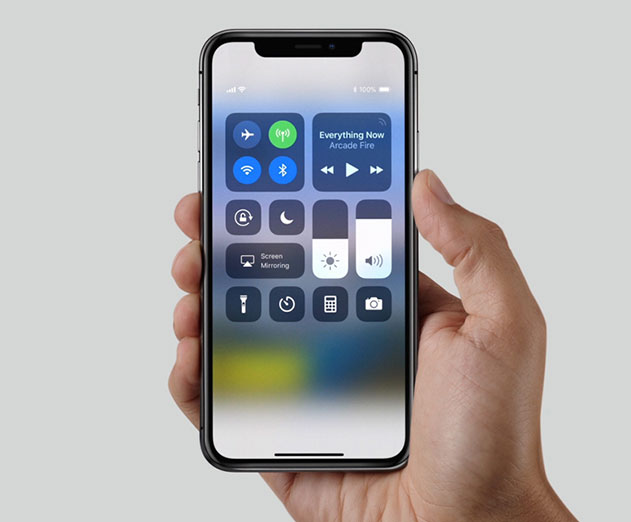 Creating apps for iPhone X with newly opened doors
Tuesday, October 17, 2017 by Evan Rosenbaum

Over the past ten years of new iPhones, Apple has introduced features - some with little fanfare and others as marquee parts of the new phones - which cause a seismic shift in user behavior. Shifts in user behavior create opportunities for app developers to create enduring brands and experiences.The Apps of TomorrowAn analysis of some of these features and the enduring ... Read More
---
Evoke RAD platform released by BlueFinity
Monday, October 16, 2017 by Richard Harris

To date, the creation and implementation of quality and high functionality apps has been considered challenging, resource intensive and expensive. Many companies have been deterred because of concerns about the speed and cost of development, how to cope with multiple device types, the integration with different databases or existing systems, changing business requiremen... Read More
---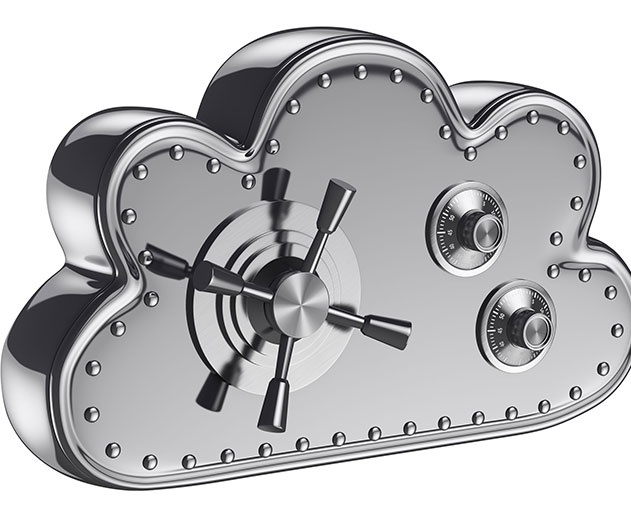 Automated Security as a Service platform by ShiftLeft launches
Monday, October 16, 2017 by Christian Hargrave

ShiftLeft Inc. has introduced an automated Security as a service (SECaaS) for cloud software that creates custom security and threat detection for each application it supports. With ShiftLeft, organizations can now secure their cloud applications as part of their continuous integration pipeline, rather than merely reacting to threats discovered in production. ShiftLeft ... Read More
---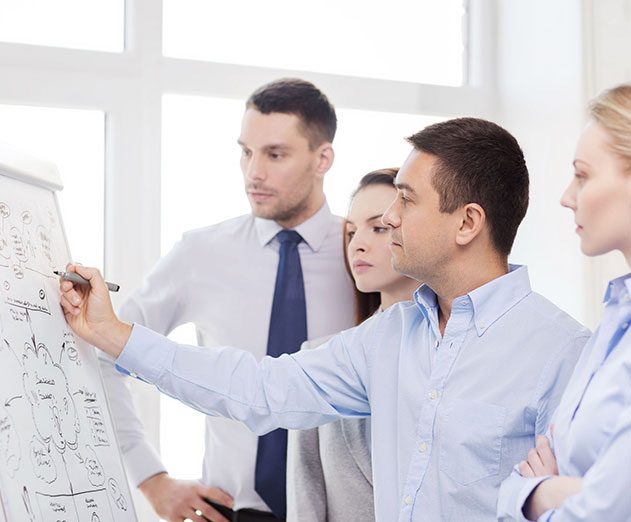 Solving the challenges of database DevOps
Monday, October 16, 2017 by Richard Harris

As companies look to the promises of DevOps to improve their applications' quality and delivery, obstacles still exist with relational databases that hinder adoption of this collaborative process. In this interview, Perry Krug, Principal Architect of Strategic Accounts at Couchbase, shares insight into why relational database management systems impede database DevOps, a... Read More
---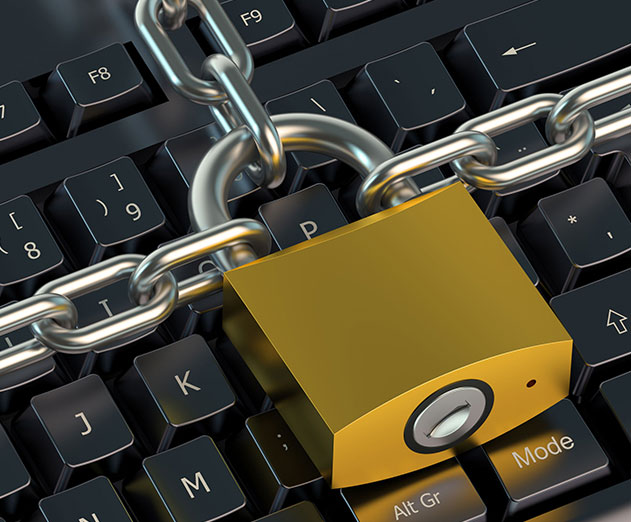 Rethinking DevOps as DevSecOps
Thursday, October 12, 2017 by Akshay Aggarwal

If you're not already thinking right now that your DevOps teams should be run like a DevSecOps team, you may already be in a world of hurt. Time to wake up! As the adoption of APIs continues to grow, so do the risks to organizations that don't actively test the security of their solutions. Modern Agile development frameworks have changed the way engineering teams produc... Read More
---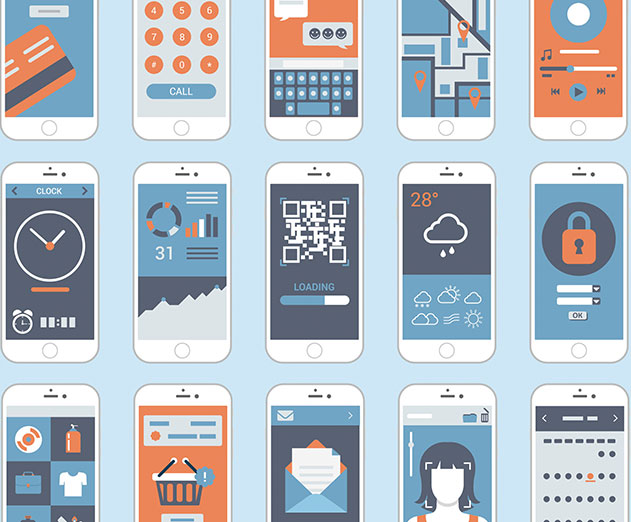 Progress talks Kendo UI Builder v2
Wednesday, October 11, 2017 by Richard Harris

Not all companies are building applications from scratch today, so businesses must take into consideration the investments made in web applications in the past and leverage it as cost-effectively and efficiently as possible.We talked with Tanya O'Connor, Senior Product Marketing Manager, Progress OpenEdge, to learn more about how their new Kendo UI Builder 2.0 wants to ... Read More
---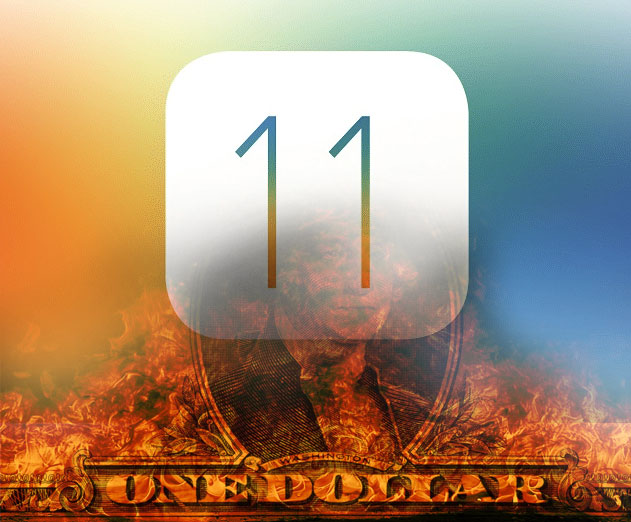 How iOS 11 will hurt developer revenue
Tuesday, October 10, 2017 by Richard Harris

With the new release of iOS 11, Apple has made a profound change to its Safari browser that is likely to affect users, advertisers, and, most dramatically, publishers. What's at stake is a previously dependable source of revenue for content providers: third-party cookies. Browsers generate cookies for each URL a user visits, which, until now, could be spun off into thir... Read More
---
Automotive startup competition 2017 finalists
Monday, October 09, 2017 by Richard Harris

The Los Angeles Auto Show (LA Auto Show) and AutoMobility LA has announced the finalists for its 2017 Top Ten Automotive Startups Competition (Top Ten) presented by Magna International, Inc. Selected from nearly 300 applicants, these innovative finalists were chosen based on a number of different criteria including the potential to greatly impact the daily transportatio... Read More
---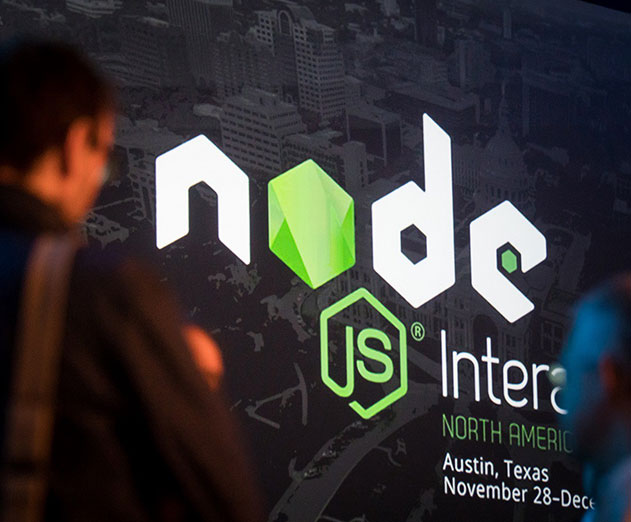 Node.js just got better enterprise security
Monday, October 09, 2017 by Christian Hargrave

At Node.js Interactive North America, npm, Inc. announced new enterprise-grade security features for users of npm and the npm Registry: two-factor authentication for publishing packages and read-only authentication tokens. With more than 550,000 packages for mobile, IoT, front end, back end and robotics, npm is the first software registry to provide two-factor authentic... Read More
---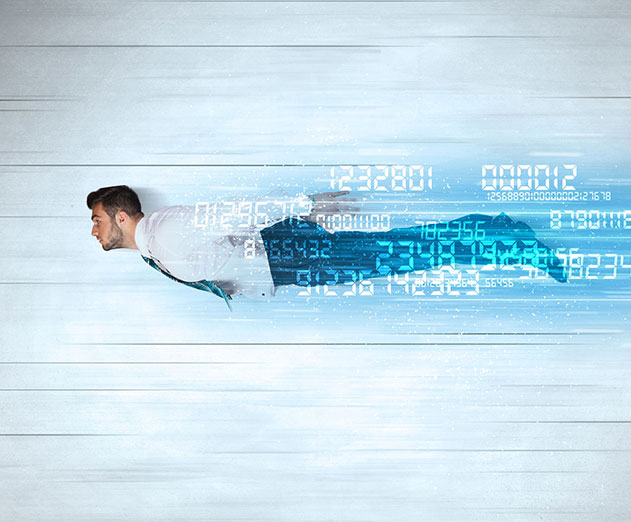 The impact of fast data on the modern application stack
Monday, October 09, 2017 by Richard Harris

Lightbend has announced its Fast Data Platform to help operationalize applications built for streaming data use cases. The new distribution aims to support how organizations design, build and run fast data applications, as new use cases like Real-Time Decisioning, Real-Time Personalization, IoT and others evolve the big data requirements from its legacy batch/Hadoop roo... Read More
---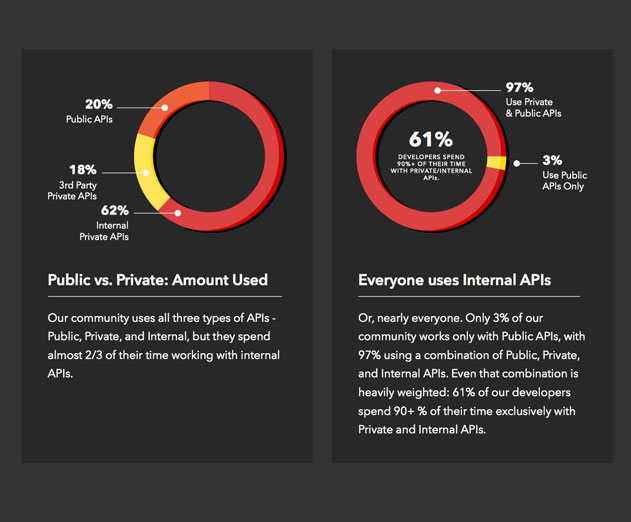 2017 State of API Survey released
Friday, October 06, 2017 by Richard Harris

Postman has released its 2017 State of API Survey. This survey of the Postman API community around the world was completed earlier in 2017 and asked a variety of questions about API usage, technologies, tools and concerns.API use is exploding among developers, as APIs are an essential part of software development for the web, IoT, mobile and AI applications. APIs allow ... Read More
---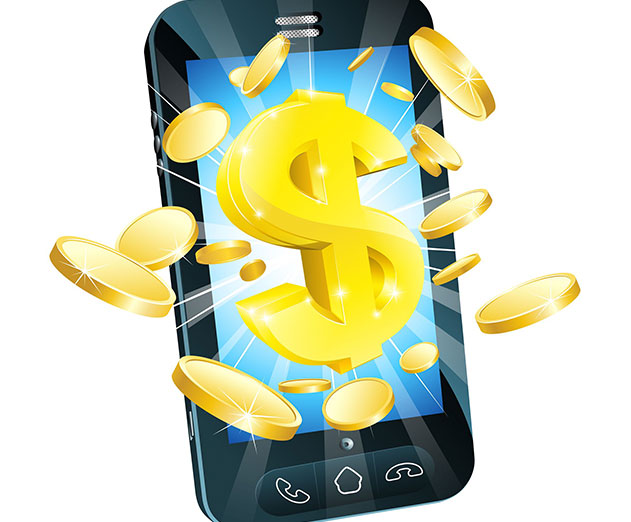 Are app store subscription models right for your app?
Friday, October 06, 2017 by Mark Rosner

While advertising and in-app purchases are the methods of monetization app marketers are probably most familiar with, subscription-based models may be the most overlooked. But subscriptions offer publishers benefits like a predictable, long-term revenue stream, and higher average revenue per user (ARPU) versus ads or IAPs. Subscriptions can also be deeply engaging for u... Read More
---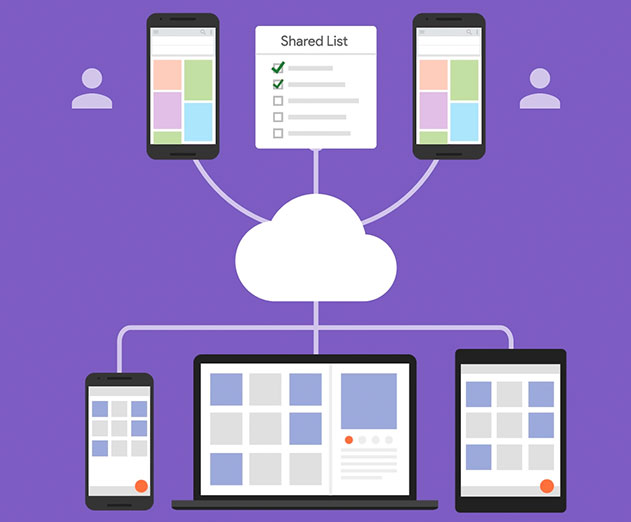 The evolution of Cloud Firebase
Thursday, October 05, 2017 by Richard Harris

These days, if you're developing a mobile or web app, there's a good chance you'll need to sync your data to the cloud. Maybe that's because your users want to share data with their friends for some exciting in-app collaboration, or maybe they simply want to access their data from more than one device.But syncing data between all those devices and the cloud isn't quite ... Read More
---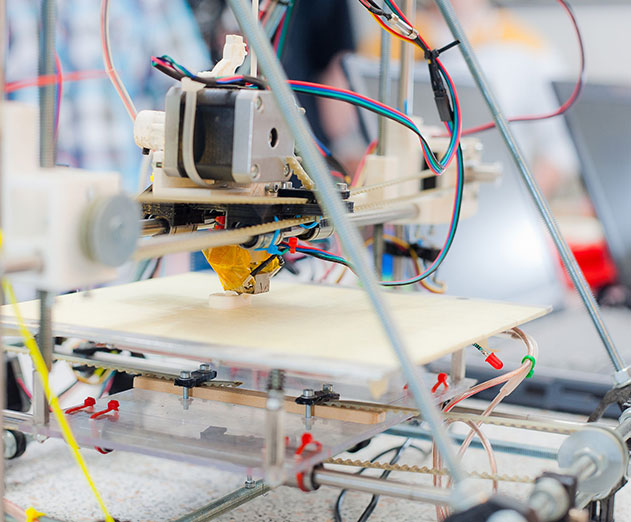 Developers adding 3D printing capability to products
Wednesday, October 04, 2017 by Christian Hargrave

Tech Soft 3D has announced that many of their partners looking to add 3D printing capability to existing products or develop new innovative ones are using HOOPS software development toolkits and Polygonica in lieu of developing the technology in-house."As 3D printing transitions from prototyping to commercial-grade production, it's increasingly clear that robust softwar... Read More
---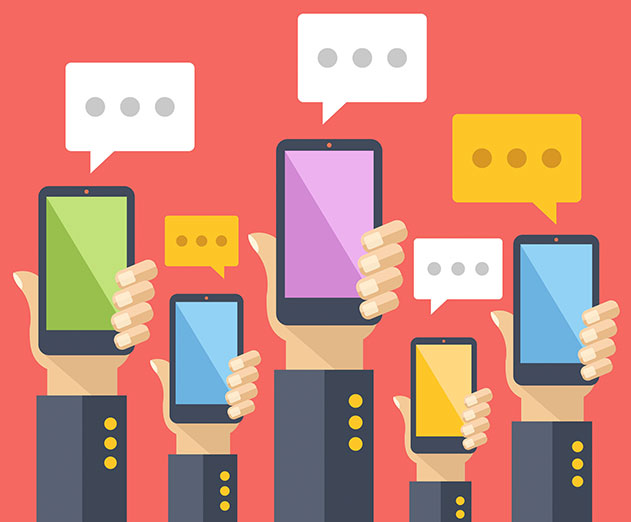 Sending out an S.O.S. for SMS
Wednesday, October 04, 2017 by Will LaSala

What a difference a year makes. Just one year after the National Institute of Standards and Technology issued guidance that found SMS is insecure and no longer suitable as a strong authentication mechanism, it has walked all of that back.At the time the original draft was published, it was highly unusual for any US government agency to get out in front of the security i... Read More
---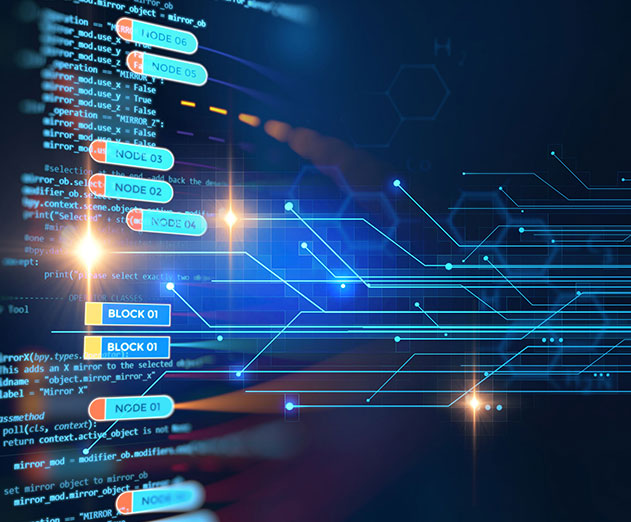 The blockchain for mobile adtech BAEX by Acquired.io
Tuesday, October 03, 2017 by Richard Harris

Acquired.io has announced Blockchain Advertising Extensions (BAEX), the first blockchain-powered solution that enables new types of deals, like trading targeting data and using data outside social platforms to target users at scale. As part of this initiative, a BAEX token sale is planned to take place later this year.There are new types of transactions that Blockchain ... Read More
---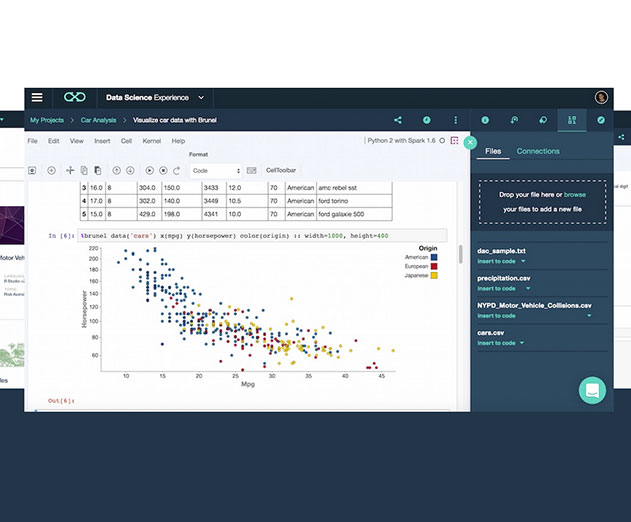 Data Science Experience from IBM gets an update
Tuesday, October 03, 2017 by Richard Harris

In a blog post on Medium in the section for IBM Analytics, by their own Vikram Murali, the company announced that IBM was going to update its Data Science Experience (also called DSX). DSX is a tool for amateur and professional data scientists alike who are looking to use an insightful tool for the data science trade. "With this release, we've focused on expanding suppo... Read More
---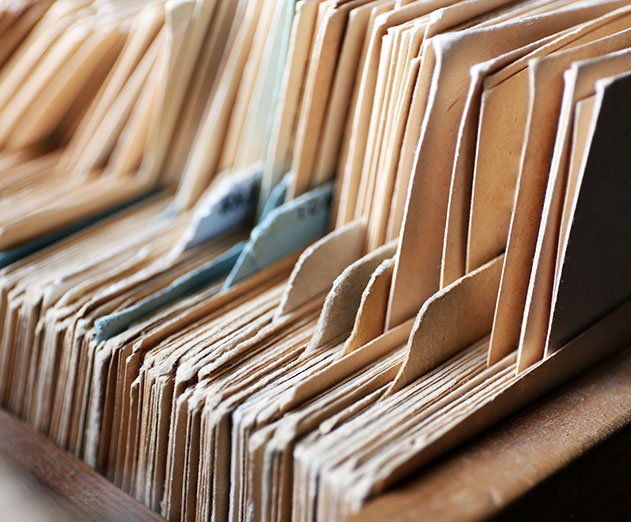 Everything you need to know about MySQL 8.0
Tuesday, October 03, 2017 by Christian Hargrave

The MySQL version 8.0 release candidate was announced in a recent blog post by MySQL highlighting all of the new features that are going to hit the books. First off, you may be asking yourself, "MySQL 8.0? Whatever happened to 6 and 7?" MySQL reports in the post that in order to avoid some confusion with previous alpha releases and MySQL Cluster, the company decided to ... Read More
---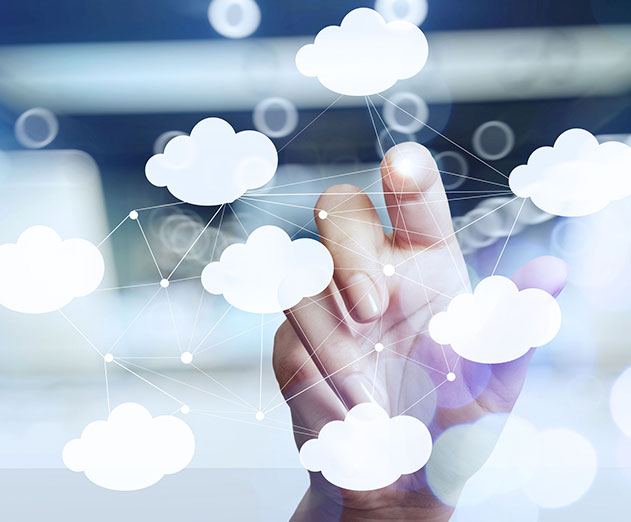 Bringing Node.js and Drupal together
Monday, October 02, 2017 by Richard Harris

Acquia has unveiled a new application service for Acquia Cloud that makes it easy for digital IT teams to build and run JavaScript alongside Drupal. Acquia Cloud now supports the use of Node.js in addition to Drupal. "Decoupled applications using JavaScript front ends are on the rise. They're making it possible to create experiences with responsive, elegant, applic... Read More
---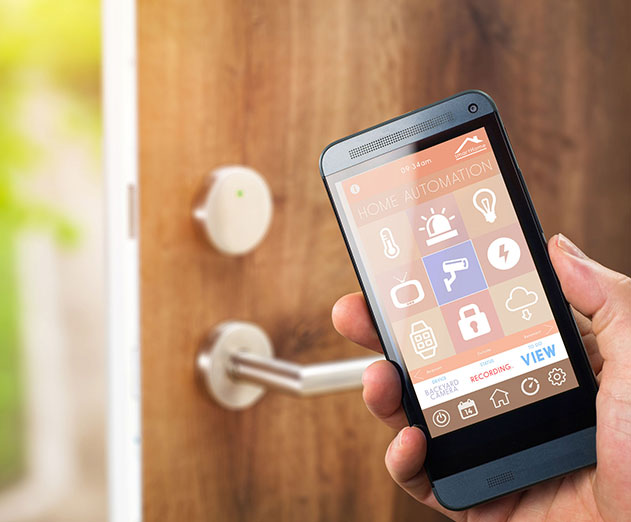 IoT app development contest announced by Sigma Design and Make:
Friday, September 29, 2017 by Richard Harris

Sigma Designs and Make: have announced a smart home Z-Wave app design contest for Makers and Developers. Sigma has launched the Z-Wave Smart Home Maker Challenge in cooperation with Make: and in unison with the flag-ship World Maker Faire that takes place in New York City September 23-24th. The smart home design competition will be hosted on the all-new Maker Share comm... Read More
---