developers
developers magazine search results
App Developer Magazine issues we found relating to developers
---
This issue is overflowing with genius editorials covering advanced marketing, new Coppa regulations app developers need to know, how to cash in on your app revenue with game offers, marketing with no money, phonegap, prototyping, communication lessons for developers, and tons more - you won't want to miss it!
---
In this issue we wanted to highlight some year-end topics as well as help propel you forward and prep for 2014! We have some great developer interviews with tips from them on how to stay successful, how to manage your app project, FTC and mobile issues coming, Retail Apps in 2013, LUA language musings, and loads more.
---
Over 12 featured articles and tons of new product news and information inside our first issue of 2014! From app icon trademarks to what you think you know about COPPA is all inside.
---
Get advice on how to target your push alerts, use social media to promote your app for free, API monetization, learn about CES 2014, get the top things for entrepreneurs to know about mobile app development, where profits are hiding in the app store, and loads more!
---
developers news search results
Developer news items we found relating to developers
35 results
---
Using GitHub in the classroom helps developers feel more included

Friday, August 17, 2018 by Richard Harris



A GitHub survey conducted with a combined 8,000 college professors and students has concluded in order to weigh in on whether experience-based or traditional computer science teaching methods proves to work best. In the study, Github measured the predicted learning outcomes from classes that utilized GitHub in their learning experience and those that did not. GitHub ...
---
AI social network Hibe launches using Oracle Cloud

Friday, August 17, 2018 by Richard Harris



Oracle announced Virtual Artifacts has launched its mobile application network, Hibe, with Oracle Cloud. The company has developed Hibe as a new social network for mobile applications that lets consumers communicate with each other from their social platform of choice. To prepare for rapid growth, Virtual Artifacts invested in Oracle Cloud, including Oracle Autonomous D...
---
Mobile publisher Gismart teams up with Appodeal

Friday, August 17, 2018 by Christian Hargrave



Gismart partners up with Appodeal to support mobile apps and games chosen for publishing with global monetization reach. Strategic cooperation between companies will allow indie developers to benefit from Appodeal's ad monetization platform and Gismart's publishing expertise by improving the application, bringing their mobile product to millions of players, ...
---
Mobile game developers get another playable ads platform choice

Thursday, August 16, 2018 by Richard Harris



A playable ads solution has been launched by Synative, which is now available to all game developers. The Synative playable ad platform allows users to design and create their own ads, eliminating the expensive and time-intensive process of working with outside designers and web coders. "Synative is reinventing the way mobile game developers design and create p...
---
Mobile game developer help is coming to Barcelona

Thursday, August 16, 2018 by Christian Hargrave



Tilting Point has opened a studio in Barcelona to better serve Europe's robust mobile game development community, "as part of its mission to help quality games reach their potential scale." The move builds on the company's momentum on the heels of its recent commitment to invest $132M annually to help developers scale great games to success. The Ba...
---
A designer's guide to mobile AR and VR

Thursday, August 16, 2018 by Paul Reynolds



When most people think of 3D user experiences, their mind goes straight to headsets - Oculus Rift for VR, for example, and Hololens for AR. But for designers and developers, that mindset changed dramatically last summer when Google and Apple released their mobile AR platforms - ARCore and ARKit, respectively. Almost overnight, these platforms swung the center of gravity...
---
Open Source security comes to GitHub

Thursday, August 16, 2018 by Richard Harris



Sonatype announced Sonatype DepShield, a new GitHub application that enables developers to experience basic open source security governance, free of charge. Powered by Sonatype's OSS Index, DepShield integrates directly into GitHub repositories and allows developers to easily identify and avoid using open source components with known vulnerabilities. "The...
---
NodeSource pricing tier has changed

Thursday, August 16, 2018 by Christian Hargrave



NodeSource announced the release of a new, integrated product platform. Teams can now benefit from a more cohesive set of solutions for Engineering and DevOps, as well as a more streamlined user experience. This release also marks the first time NodeSource has offered a free-forever pricing tier, targeted at individual developers or those working on small projects. An a...
---
eBay developer APIs get udpated

Wednesday, August 15, 2018 by Christian Hargrave



eBay has announced in a post on the company's blog that new image recognition technology is now available for developers with their Search API in conjunction with a host of new API updates. The new RESTful API is open source that utilizes the Linux Foundation's OpenAPI specifications. In the blog post, eBay says that the new eBay API was developed "To furth...
---
Fortnite for Android is a trailblazing risk for mobile banking

Tuesday, August 14, 2018 by Sam Bakken



CEO Tim Sweeny of Epic Games, the publisher of the wildly popular Fortnite game, is on a mission to "advance the openness of all platforms" - not to mention side-step Google's 30% take of developer proceeds - by distributing Fortnite for the Android platform via their website rather than the Google Play store. I applaud a maverick challenging the statu...
---
Constellation blockchain microservice OS releases base code

Friday, August 10, 2018 by Richard Harris



Constellation Labs announced the release of their testnet - the first version (V1) of Constellation's base code. This launch begins a process of building out a small network of nodes, which communicate with each other in order to prevent "bad actors" on the system. The testnet's primary goal is to accomplish both the handling and validation of ba...
---
Flaregames partners with MeeWow to publish Tap Empire

Friday, August 10, 2018 by Richard Harris



Mobile gaming publisher Flaregames announced the next imminent global launch in its Q3/Q4 line-up with hyper-casual idle game Tap Empire releasing 11th October on iOS and Android devices. This debut game from San Francisco studio MeeWow Games will be the third title from the Flaregames Accelerator and the second to launch in the next two months, with Super Spell Heroes,...
---
Integrate video into apps easier using new tech from Cloudflare

Thursday, August 9, 2018 by Richard Harris



Cloudflare announced the general availability of Cloudflare Stream, a new way for content owners and app developers to integrate video into any application or website. Prior to Cloudflare Stream, if businesses wanted to move beyond just uploading videos to a consumer service like YouTube, they had to use at least three different services: one to encode video into a s...
---
Android P developer notes

Wednesday, August 8, 2018 by Christian Hargrave



The official Android Pie release has been announced in a Google blog post which promises the rollout of some pretty substantial changes to authentication, navigation UI, task prediction, and more. With the software currently in beta and waiting for its official release, it's important that developers get ready to start planning their next moves in order to strike ...
---
Using GraphQL for building internal apps quickly

Wednesday, August 8, 2018 by Tanmai Gopal



The transition from IT's role in organizations, from a mere horizontal function to one of a strategic advantage, is playing out the world over. However, most change management techniques behind these efforts tend to disproportionately focus on end-user facing software - often at the cost of intra-organization or internal applications (apps). Internal apps prope...
---
Tunity launches SDK to let developers build TV audio streaming apps

Tuesday, August 7, 2018 by Richard Harris



Tunity announced the debut of Tunity SDK for Audio. An SDK that gives any customer-facing business, from restaurants to gyms, airports, and universities, the ability to implement a white-labeled version of Tunity's deep learning TV audio streaming technology. This allows users to hear live audio from muted televisions directly on their existing mobile devices. Tun...
---
The Twilio API for WhatsApp is now available

Tuesday, August 7, 2018 by Christian Hargrave



Twilio has announced the Twilio API for WhatsApp that lets Twilio customers message with their users via WhatsApp for the first time. Twilio removes the operational overhead of managing and scaling WhatsApp for developers, making it a fast and reliable way for businesses to start communicating with the more than 1.5 billion users of WhatsApp. With one API, develope...
---
The Android screen notch guide for developers

Monday, August 6, 2018 by Richard Harris



The screen notch on the iPhone X screen was unavoidable with the inclusion of the edge-to-edge OLED screen because the camera and sensors get in the way. So manufactures have to contour the screen around the sensors and camera area, which created the somewhat odd, but always funny "screen notch". Until now iOS developers were the only ones that&...
---
Mobile game advertising partnership between Google and Unity announced

Friday, August 3, 2018 by Richard Harris



Unity Technologies and Google's mobile advertising business, AdMob, have announced a strategic partnership that will be aimed at changing the way advertisers reach gamers on-the-go and help mobile game developers monetize their apps. With more than 50 percent of all new mobile games made on Unity, this partnership gives Google advertisers access to Unity's e...
---
Dell XPS 13 Developer Edition comes with Ubuntu pre-installed

Friday, August 3, 2018 by Christian Hargrave



Dell's XPS 13 Developer Edition laptop is now available in the US on their website with Ubuntu 18.04 LTS (Bionic Beaver) pre-installed, with European availability expected in early August. The launch signals the first availability of Ubuntu's latest LTS on a major OEM's hardware since its release in April. Canonical and Dell have worked together to cer...
---
Open Design Challenge launches to develop fitness app for US Airforce

Friday, August 3, 2018 by Richard Harris



AF CyberWorx is launching its first-ever open design challenge. The online competition is designed to allow people to join from across the nation, bringing together a greater mix of participants from industry, government, and academia. Participants are asked to design and develop a fitness application that could provide health monitoring, personalized fitness coaching, ...
---
OverOps Platform helps DevOps find misbehaving code with ML

Thursday, August 2, 2018 by Christian Hargrave



Machine learning meets bug detection with the announcement that OverOps made about the release of their new platform. DevOps teams will soon be armed with net new machine data to effectively evaluate the reliability of software they promote and implement a culture of accountability within their organizations, says OverOps with the release fo their platform. At its core,...
---
Soracom aims to simplify IoT with two new services

Thursday, August 2, 2018 by Richard Harris



Soracom, Inc. announced the release of its Krypton service, which helps simplify and lower the cost to securely provision connected devices in the field. Krypton uses SIM authentication to identify each unique device the first time it is connected to a cloud service. This allows shipment of devices with a common firmware image to end customers, who can then add un...
---
Postman update gives developers more freebies

Thursday, August 2, 2018 by Christian Hargrave



Postman has announced updates to their free flagship app. Starting immediately, all Postman free users will be able to create Postman teams, use team workspaces and use all of Postman's valuable collaboration features. Prior to this update, teams were available exclusively to customers of Postman's paid plans, Pro and Enterprise. With this release, all Postm...
---
Better programmatic ads and fraud protection come from YouAppi upgrade

Wednesday, August 1, 2018 by Richard Harris



YouAppi, a growth marketing platform for premium mobile brands, just announced upgrades to its 360 Platform, initially launched last year. The 360 Platform hopes to address five critical needs for today's marketers: user acquisition, brand video, rewarded video, re-engagement and social media. Moshe Vaknin, CEO of Youappi had this to say; &ldquo...
---
Low-code platform by LANSA announces big updates

Wednesday, August 1, 2018 by Richard Harris



LANSA has announced a major new release of its software development platform, Visual LANSA. The update plans to improve developers' ability to build scalable mobile, web and desktop applications significantly faster than before, in order to accelerate customers' digital transformation projects. Visual LANSA key improvements include: More enterpri...
---
Google cracks the whip with new policy updates

Wednesday, August 1, 2018 by Richard Harris



Google's Developer Policy Center has recently updated their platform policy for Google Play to include new measures that may affect future apps introduced to their app market. Google has sent out the mass email notification to all of its developers and says in the email that: "We encourage you to review these policy updates carefully in case any of your e...
---
Knative build component extends Kubernetes

Monday, July 30, 2018 by Richard Harris



Developers may no longer have to choose between serverless FaaS and containerized application architectures with the release of a new blog post by Jason McGee, VP and IBM Fellow, IBM Cloud. Traditionally, developers have one of two options. Either they go the cloud Function-as-a-Service(FaaS) route and enjoy rapid development times and scalability, or they go the con...
---
The App Lifecycle: Tips for engaging and retaining users

Monday, July 30, 2018 by David Lundell



Today, there are over 6 billion apps across the app stores, with more and more popping up every day. Developers are constantly working to fight through the clutter to acquire new users via paid and organic channels. And in a world of ever-changing user attention, the challenge for developers once they do acquire a new user is figuring out how to keep the user engaged an...
---
GDC 2019 adds five new members to the advisory board

Monday, July 30, 2018 by Richard Harris



The Game Developers Conference (GDC) 2019 has announced five new additions to the Advisory Board of the upcoming conference, which will help further bolster its Programming, Business & Marketing, Design, and Production & Team Management Tracks. The new additions to its Main Conference Advisory Board span creators & contributors to titles such as the Ratch...
---
Acumos AI Challenge sponsors to give out $100k in prizes

Thursday, July 26, 2018 by Richard Harris



AT&T and Tech Mahindra have announced that they will be sponsoring the Acumos AI Challenge, an open source developer competition that seeks innovative artificial intelligence (AI) solutions. Working with The Linux Foundation, the companies encourage students, developers and data scientists to submit their ground-breaking AI solutions for the chance to win prize m...
---
AR on the web too!

Wednesday, July 25, 2018 by Erik Murphy-Chutorian



Augmented Reality belongs online. To date, AR has primarily been confined to the app store, but there's a growing group of visionary developers and companies that have figured out that by "AR-ifying" their products for the web, they win in a larger number of more satisfied and enthusiastic users and customers. At the moment, we're seeing an ex...
---
Mobiconf 2018 will return to Poland

Tuesday, July 24, 2018 by Christian Hargrave



Mobiconf 2018 will soon be coming to Krakow, Poland inside the Multikino cinema theater. Taking place on the 4-5th October, the mobile developer conference will boast topic titles like "What Mom Never Told You about Multi-threading (mobile edition)" and "Application Security in Agile Mobile Development." And featuring talks from Fernando Cejas, D...
---
How to calculate app lifetime value

Tuesday, July 24, 2018 by Jonathan Raveh



It's safe to say that one of the most common struggles of any mobile-first company is understanding the value of their customers. With this in mind, user Life Time Value (LTV) is not only one of the most powerful business KPIs, but also serves two more roles - a great tool to plan for future growth, and a constant reminder of the ever-growing importance of user lo...
---
GraphQL as a service platform launches by Hasura

Monday, July 23, 2018 by Christian Hargrave



Hasura launched their open source GraphQL Engine. A solution available that can instantly add GraphQL-as-a-Service onto existing Postgres-based applications - without the time-consuming task of writing backend code that processes GraphQL. Now front-end developers and enterprise application developers can get GraphQL and start working with it in minutes to build scalable...
---
Featured Stories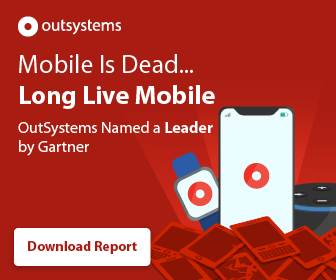 Stay Updated
Sign up for our newsletter for the headlines delivered to you

SuccessFull SignUp

co