cortet
cortet news search results
Developer news items we found relating to cortet
5 results
---
7 hurdles in IoT mobile app development

Thursday, November 3, 2016 by Daniel Myers



For manufacturers interested in developing connected products for the Internet of Things (IoT), mobile app development represents entirely new and unknown territory. And even experienced mobile app developers find that the IoT poses all kinds of new challenges.Before embarking on any connected-product project, it's crucial to understand why IoT mobile apps are different...
---
Kinetica Launches Install Accelerator and Application Accelerator programs

Thursday, November 3, 2016 by Michael Haynes



Kinetica has announced the immediate availability of Install Accelerator and Application Accelerator programs, two new software and services offerings designed to help customers quickly ingest, explore and visualize streaming data sets, including for Internet of Things (IoT) use cases, by leveraging the power of GPUs. Kinetica is an in-memory, GPU-accelerated database t...
---
Samsung expands ARTIK (IoT) platform

Thursday, October 27, 2016 by Richard Harris



Samsung Electronics has introduced its expanded SAMSUNG ARTIK Smart Internet of Things (IoT) platform featuring two new module families, ARTIK 0 and ARTIK 7, new device management capabilities in SAMSUNG ARTIK Cloud and an expanded partner ecosystem. The result is a complete IoT development solution to help companies take their IoT projects from concept to reality in re...
---
SolidRun updates its quad-core iMX6 MicroSom for IoT applications

Monday, October 10, 2016 by Richard Harris



SolidRun, an Israel based developer of System on Modules (SoMs), Single Board Computers (SBCs), and Industrial PCs will be announcing the industry's smallest iMX6-based microSoM designed for industrial IoT applications. At 47mm by 30mm, the iMX6 microSoM from SolidRun pacls is the smallest of its kind and offers many advanced features that would be typically reserved fo...
---
Cortet Connectivity Suite gets new features to better control IoT devices

Wednesday, October 5, 2016 by Richard Harris



CEL has announced that it has added new features for its Cortet Connectivity Suite. Cortet enables building automation, lighting control, and industrial and machine to machine (M2M) product manufacturers to confidently link their physical 'things' to the digital world.CEL's new Cortet Voice Control makes it easy for integrators and manufacturers to add natural voi...
---
Featured Stories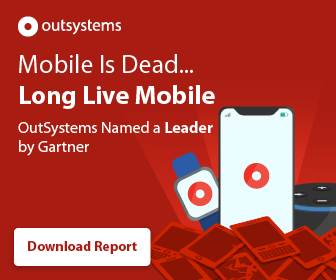 Stay Updated
Sign up for our newsletter for the headlines delivered to you
SuccessFull SignUp