Security magazine search results
App Developer Magazine issues we found relating to Security
---
Inside this issue we have the Top Global Apps report from Distimo you won't want to miss! NTIA's code of conduct for app developers and how it's going to affect your app development efforts, why push notifications should be a part of most apps, what to consider with COPPA compliancy when developing apps, everything you need to know about app store optimization, and loads more!
---
Security news search results
Developer news items we found relating to Security
100 results
---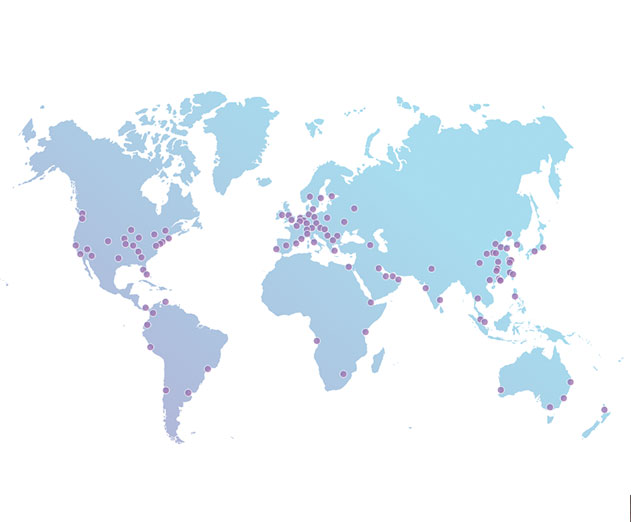 Route the Internet faster with Argo from Cloudflare
Monday, May 22, 2017 by Michael Haynes

Cloudflare has announced Argo, a service that intelligently routes traffic across the Internet for a faster, more reliable, and more secure online experience.The Internet is inherently unreliable. Its massive collection of networks from different providers experiences delays and outages all the time. Internet users experience these problems as slowness reaching websites...
---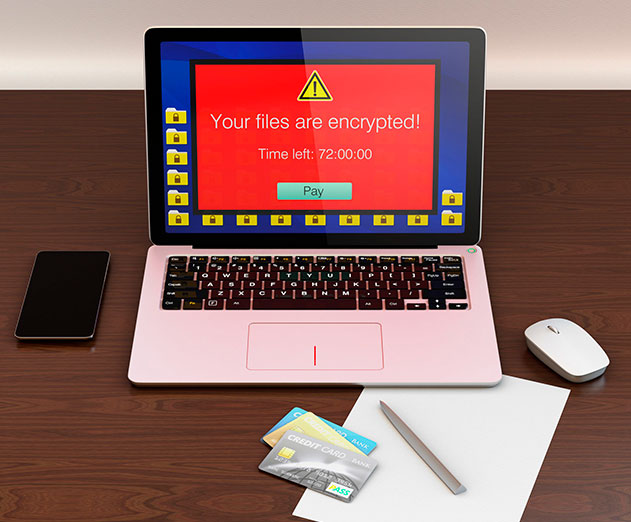 Protect against Wannacry with help from this free course
Friday, May 19, 2017 by Michael Haynes

Alison has released a new course to teach people about the recent WannaCry global virus threat.The "WannaCry" computer virus infected thousands of computers worldwide this past weekend. (May 12th 2017). A "Trojan Horse" virus, it maliciously gains access to computer systems, locking down and making inaccessible to you and others your private information and data, then r...
---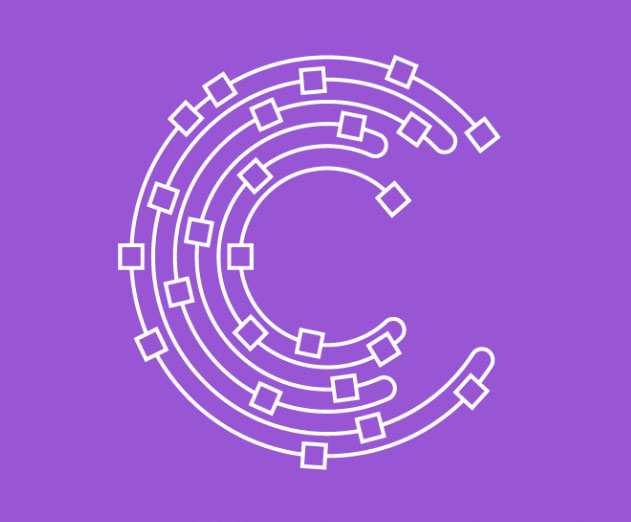 IBM launches Blockchain Founder Accelerator
Friday, May 19, 2017 by Richard Harris

IBM has announced the IBM Blockchain Founder Accelerator to help enterprises and enterprise developers take blockchain networks into production faster. The accelerator is the first program available that provides expertise and support across the technology, legal and business considerations of establishing new blockchain networks. Enterprises can join to gain exclusive ...
---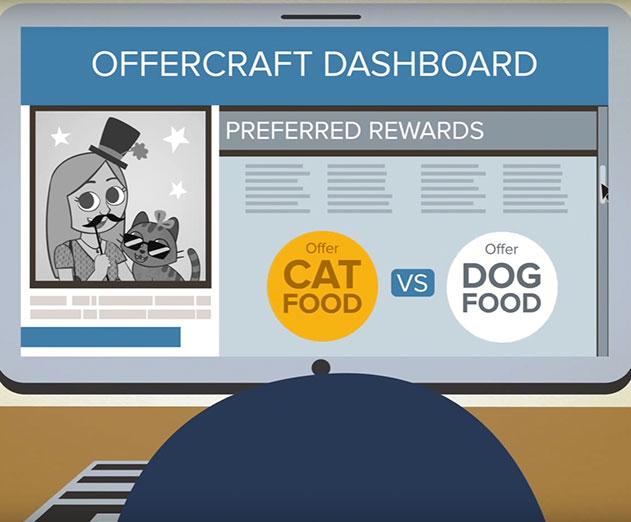 OfferCraft expands AI and Gamification efforts into Asia
Thursday, May 18, 2017 by Michael Haynes

OfferCraft, a software company that uses artificial intelligence and gamification to better target advertising, is expanding into Asia. Their executives will be doing presentations at the Global Gaming Expo Asia (G2E) from May 16 to 18 at the Venetian Macao Resort Hotel at Stand 961."We're thrilled about our Asia debut," said OfferCraft CEO Aron Ezra. "Our software make...
---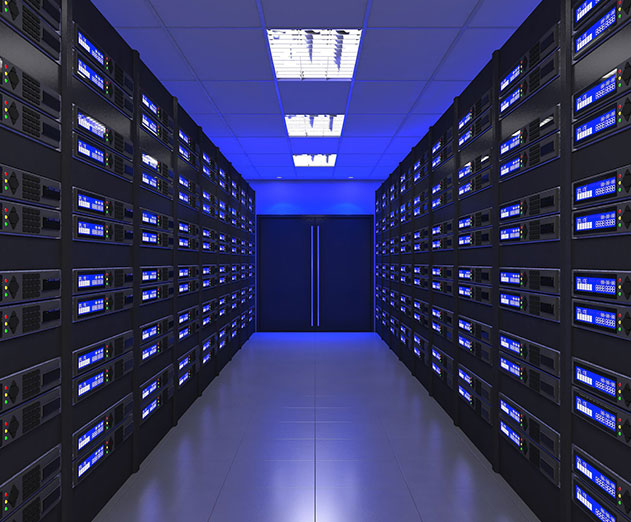 IBM POWER and Nutanix Software bringing new workloads to hyperconverged deployments
Wednesday, May 17, 2017 by Michael Haynes

In the technology landscape, processing real-time information is necessary but not sufficient. Being able to react in real-time used to give enterprises a competitive advantage, but this approach no longer guarantees happy customers. The value has now migrated to the ability to rapidly gather large amounts of data, quickly crunch and predict what's likely to happen next...
---
Samsung has new ARTIK smart IoT platform products
Wednesday, May 17, 2017 by Richard Harris

Samsung Electronics Co. Ltd. has announced new their new ARTIK Smart IoT platform products that will help companies get to market faster with more secure offerings and bring IoT another step closer to Samsung's vision of intelligent things.The SAMSUNG ARTIK platform includes new end-to-end enterprise-grade security enhancements, and now enables easy-to-use, secure servi...
---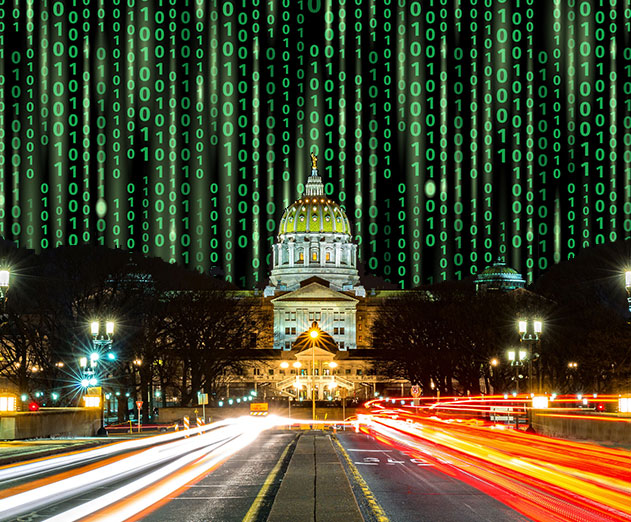 A DevOps framework for federal customers
Wednesday, May 17, 2017 by Christian Hargrave

Last Thursday, President Trump signed an executive order designed to strengthen the cybersecurity of federal networks including moving all federal IT systems to the cloud. The executive order also calls for effective risk management, which includes requiring planning so that maintenance, improvements and modernization occur in a coordinated way and with appropriate regu...
---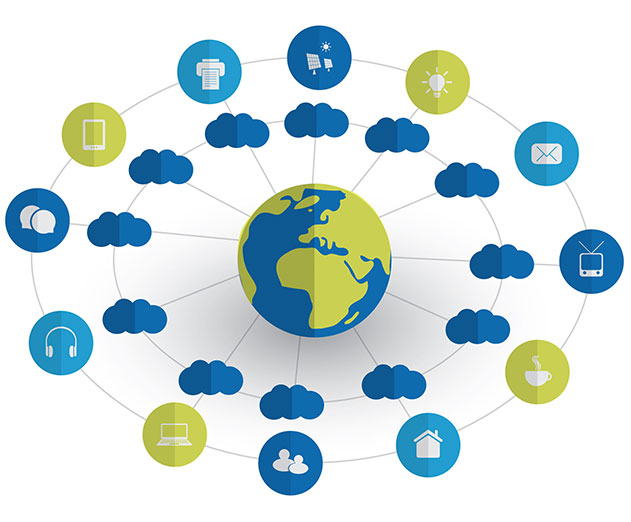 Google releases new Cloud IoT Core service
Wednesday, May 17, 2017 by Richard Harris

Google Cloud Platform (GCP) has released their new service called Google Cloud IoT Core. Cloud IoT Core makes it easy for you to securely connect your globally distributed devices to GCP, centrally manage them, and build rich applications by integrating with our data analytics services.When used as part of a broader Cloud IoT solution, Cloud IoT Core gives you access to...
---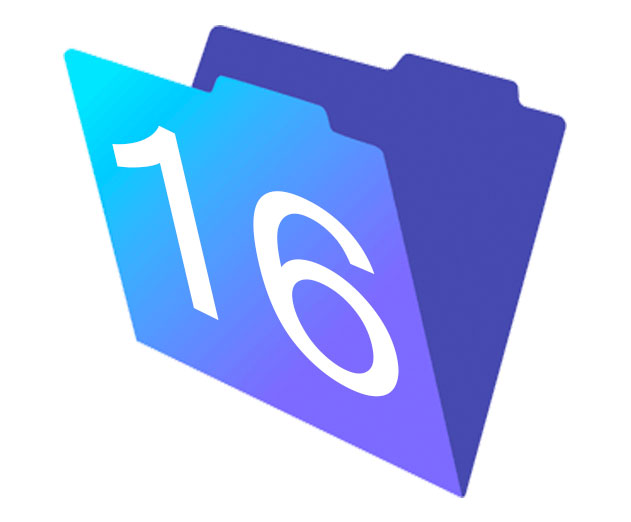 Andrew LeCates from FileMaker discusses version 16
Tuesday, May 16, 2017 by Richard Harris

FileMaker, an Apple subsidiary that helps developers make custom apps, has recently released their platform's 16th iteration. The updates have enhanced previous versions with improvements that both professional and first-time developers can use to create, share, and run custom apps.Some of their new updates include a new Layout Objects window, scalability up to 500 simu...
---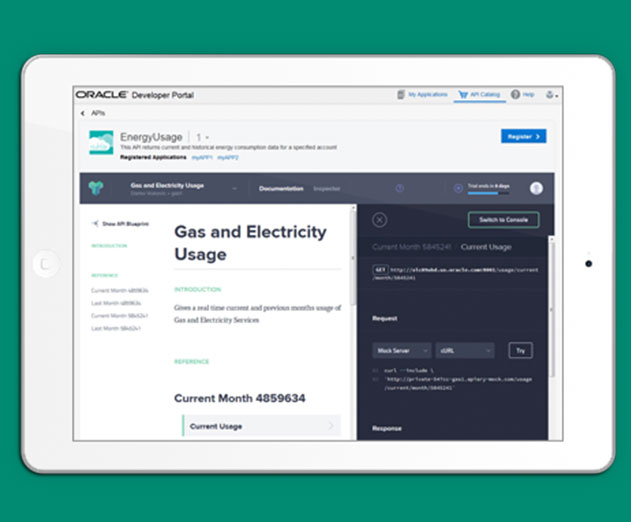 Oracle releases their API Platform Cloud Service
Monday, May 15, 2017 by Richard Harris

Oracle is expanding their Cloud Platform's integration offerings with the availability of their API Platform Cloud Service. Bringing together API-first design and governance capabilities from recently acquired Apiary and API management from Oracle, the new cloud service delivers end-to-end capabilities for designing, prototyping, documenting, testing, and managing the p...
---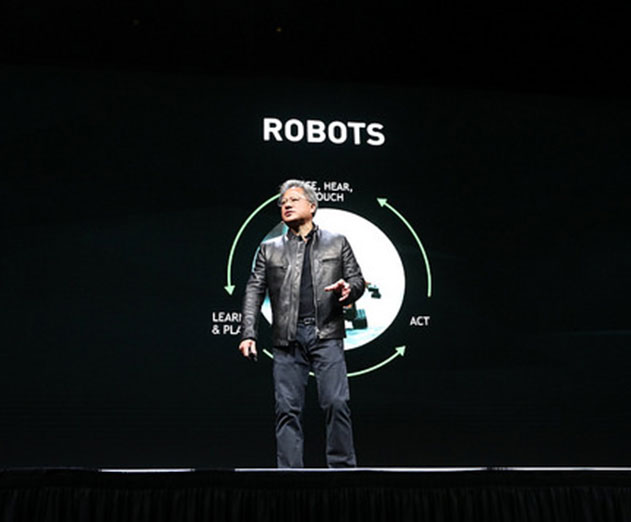 Everything you need to know about GPU Technology Conference
Friday, May 12, 2017 by Richard Harris

Everyone is having a great time this year at NVIDIA's GPU Technology Conference, so if you don't make it this year, there is always next year. The major topic this year that has stood out from the rest has to be Artificial Intelligence. As the cutting edge of AI technology gets closer to making better faster smarter mechanical beings, computer processing speeds too must...
---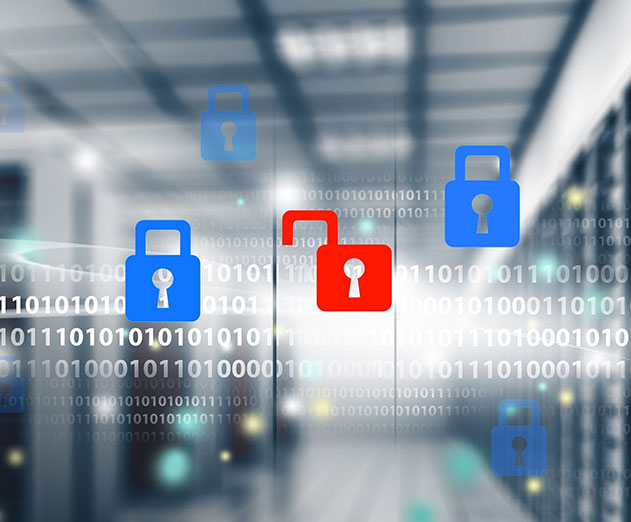 The Netflix hack: A chat about securing your company
Wednesday, May 10, 2017 by Richard Harris

As the digital transformation progresses onwards, the unfortunate side effects are becoming blatantly obvious in the news. It seems like every other day that some new big box company, political party, or individual has their information compromised. But even though only the few biggest companies get the real media attention, hundreds of millions of hacking attempts are ...
---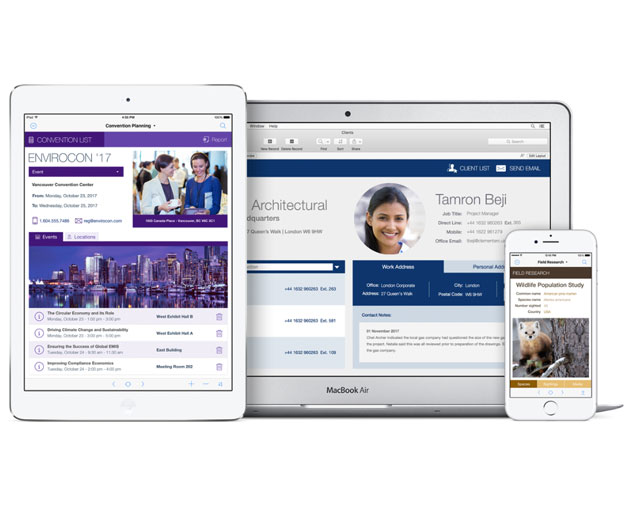 FileMaker updates to version 16 and packs a punch
Tuesday, May 09, 2017 by Richard Harris

FileMaker, Inc. announced the release of the FileMaker 16 Platform, the latest version of its custom app platform. Their platform includes everything needed to create, share, and run custom apps for business teams. This simplifies and accelerates the design and delivery of custom apps for mobile, cloud and on-premises deployments. The FileMaker 16 Platform packs powerfu...
---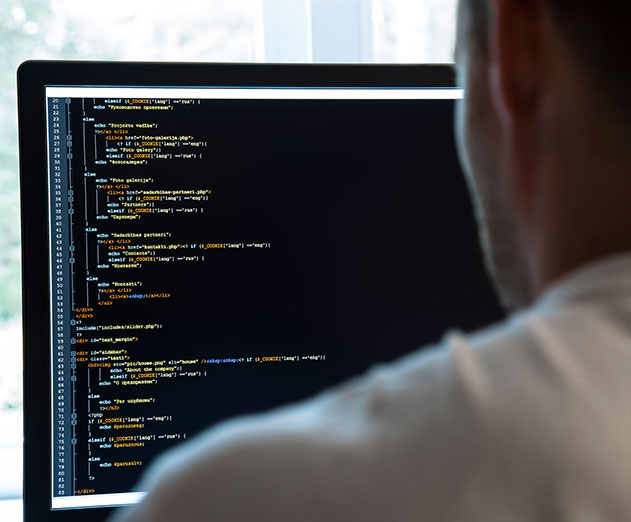 Improve mobile app security by turning it into code
Monday, May 08, 2017 by Jeff Williams

Why is application security such a pain? One of the hard problems with application security is that there are a zillion different ways that things can go wrong. Far more than any one person can be expert in. It's unfair to think that a software developer, who is already supposed to be expert in all the latest software languages, frameworks and best practices, should als...
---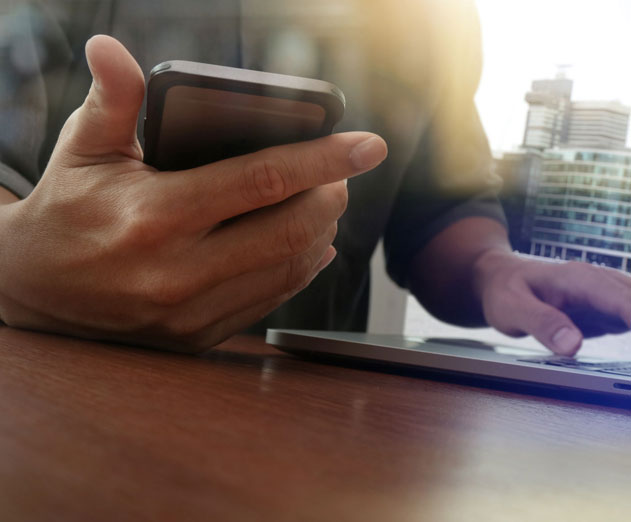 The hottest skills needed in the freelance job market to get hired
Thursday, May 04, 2017 by Michael Haynes

Upwork has released its newest quarterly index of the hottest skills in the U.S. freelance job market. The Upwork Skills Index ranks the site's 20 fastest-growing skills and is part of a quarterly series that sheds light on new and emerging skills freelancers are providing. According to a recent report, nearly half (49%) of hiring managers use freelancers to access skil...
---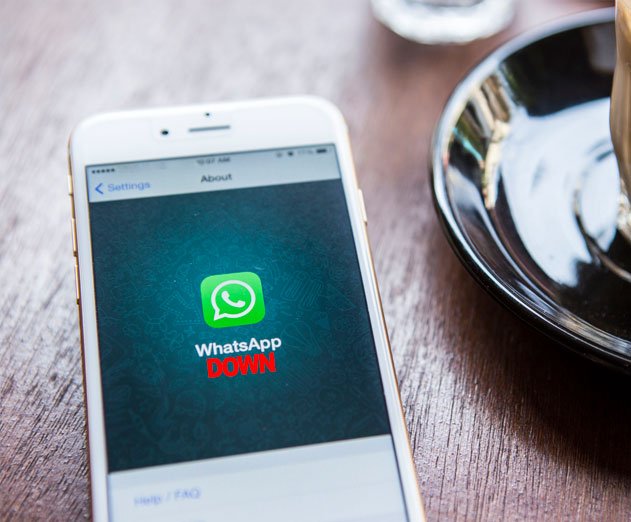 WhatsApp went down last night: How pushing updates can be risky
Thursday, May 04, 2017 by Richard Harris

Last night's WhatsApp outage freaked out users of the globally popular app. Dynatrace's Dave Anderson sheds some light on the issue, and shows just how fragile the process of continuously releasing new features is, when millions rely on your service.You've got to feel for WhatsApp today - they've got one of the toughest jobs in the world. One in seven people on the plan...
---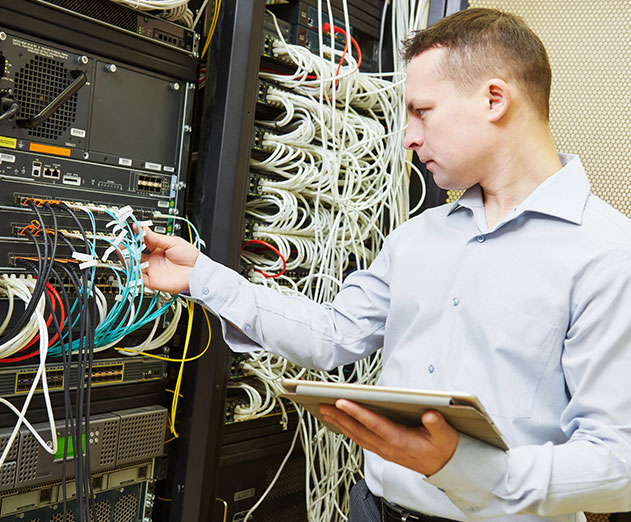 Red Hat and Avi Networks join forces to automate the enterprise app lifecycle
Wednesday, May 03, 2017 by Christian Hargrave

Avi Networks has collaborated with Red Hat to simplify and automate the enterprise application development and deployment lifecycle. Through the collaboration, Avi Networks and Red Hat integrated technologies to give enterprises the combined power of a container application platform, IT automation, software load balancing, and container networking services. With the con...
---
Bringing LEGO minifigures to life using AR and emotion recognition
Wednesday, May 03, 2017 by Richard Harris

Goran Vuksic, an iOS developer for Tattoodo, has made a unique new application that is helping make childhood dreams come alive. The app uses emotional AI and Augmented Reality SDK's that help transform miniature LEGO characters into interactive models. The project responds to a user's facial features by analyzing and projecting the user's current mood onto the LEGO cha...
---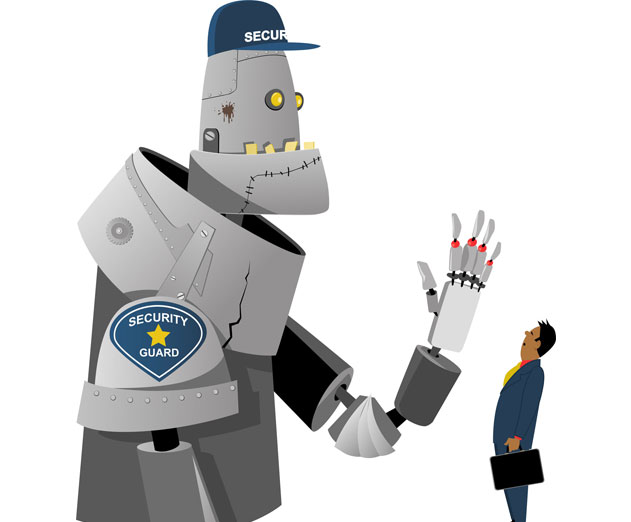 Instart Logic brings Helios AI-Driven security out into the open
Friday, April 28, 2017 by Michael Haynes

In ancient mythology, Helios was the Greek god of the sun streaking across the heavens in a chariot shining much-needed light onto a dark and dangerous world. That's exactly what Instart Logic, is doing with their latest announcement of Helios - "using artificial intelligence to illuminate and solve today's most challenging digital security issues."Web application attac...
---
TrulyHandsfree technology updates its embedded AI
Friday, April 28, 2017 by Richard Harris

Introduced in 2009, TrulyHandsfree began offering an embedded small vocabulary speech recognition system to feature an always-listening wake word. Now, Sensory, a Silicon Valley-based company focused on improving UX and security of consumer electronics through embedded AI technologies, is announcing they will be making significant updates to the embedded AI in its Truly...
---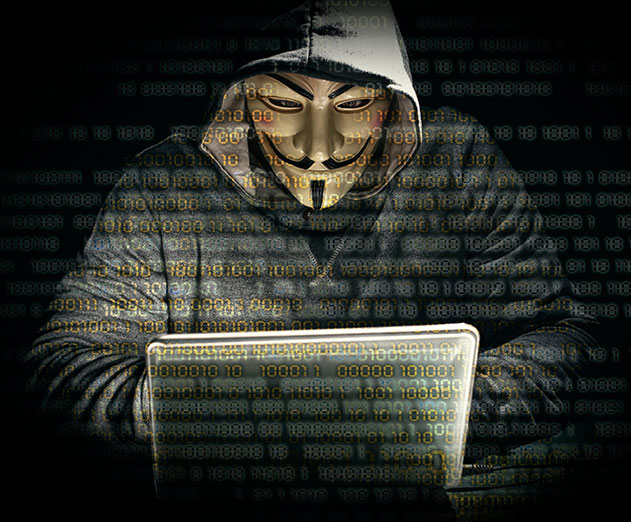 NoTrove threat is delivering millions of scam ads
Friday, April 28, 2017 by Richard Harris

Earlier this year, RiskIQ, a digital threat management company, reported an eight-fold increase in internet scam incidents that deny the $83 billion digital advertising industry millions of dollars. Now, researchers at RiskIQ have identified NoTrove, a newly discovered and major threat actor that is delivering millions of scam ads that threaten consumers and further und...
---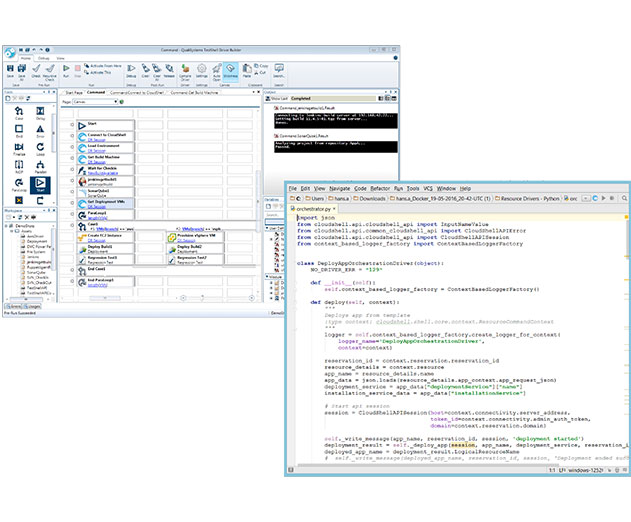 Quali's CloudShell version 8 is now generally availability
Friday, April 28, 2017 by Christian Hargrave

OpenStack adoption in enterprises is becoming increasingly embraced as revenues grow at 35% CAGR, according to 451 Research. Adoption of OpenStack is increasing among organizations with over 1,000 employees both with on-premise and hosted OpenStack deployments. The 451 Research team predicts a growing number of use-cases across enterprise and service provider deployment...
---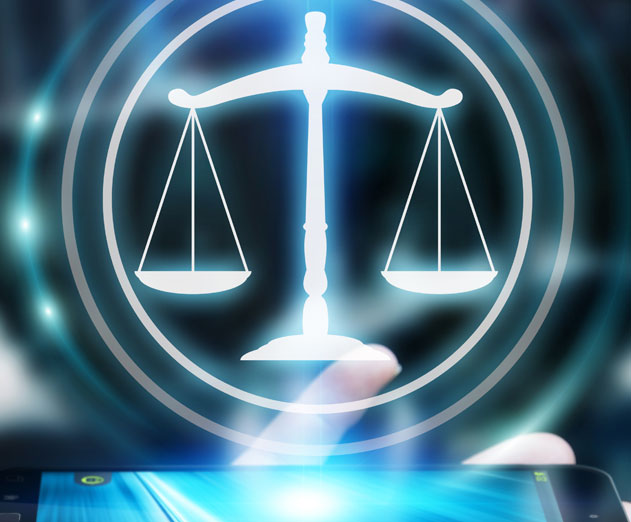 The intersection of AR, IoT, and Apps in the legal realm
Thursday, April 27, 2017 by Adam Grant

In 2007 the Apple gave us the iPhone and Apps became the rage. While the term "Internet for things" was first coined 1999 by Kevin Ashton (one of the founders of the original Auto-ID Center at MIT), in 2013 the Global Standards Initiative on Internet of Things defined the term as "the infrastructure of the information society." AR, or Augmented Reality, unlike virtual r...
---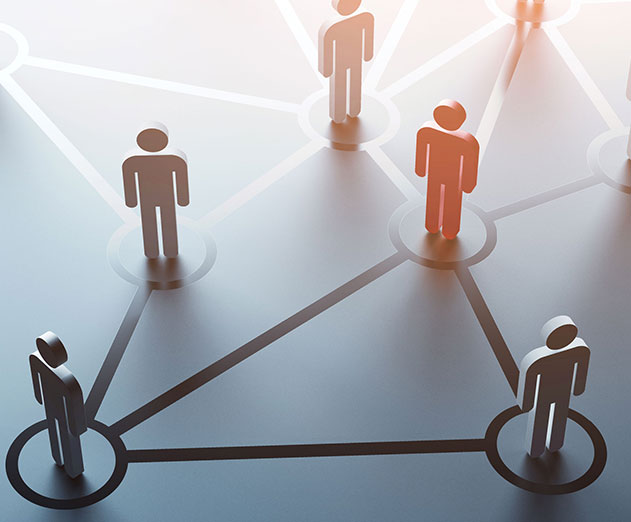 BICS enters agreement to acquire TeleSign
Wednesday, April 26, 2017 by Richard Harris

BICS, a provider of international wholesale connectivity and interoperability services, has announced it has entered a definitive agreement to acquire privately held TeleSign Corporation, a United States company active in the provision of authentication and mobile identity services to Internet and digital service providers, for $230 million. The acquisition will create ...
---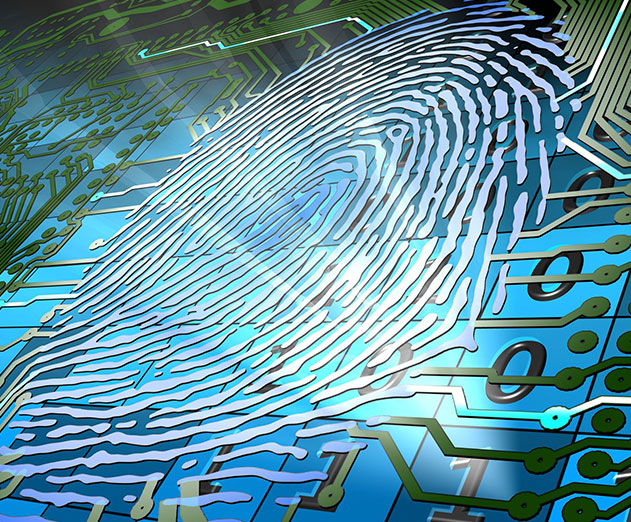 Biometric authentication for your apps from Appdome and BehavioSec
Wednesday, April 26, 2017 by Michael Haynes

Appdome, a cloud service that automates mobile integration by fusing new services to mobile apps, is partnering up with biometric authentication technology company, BehavioSec. Appdome for BehavioSec now enables mobile developers and mobility professionals (such as mobile fraud, IT, or Security groups) to rapidly integrate advanced biometric and behavior based authentic...
---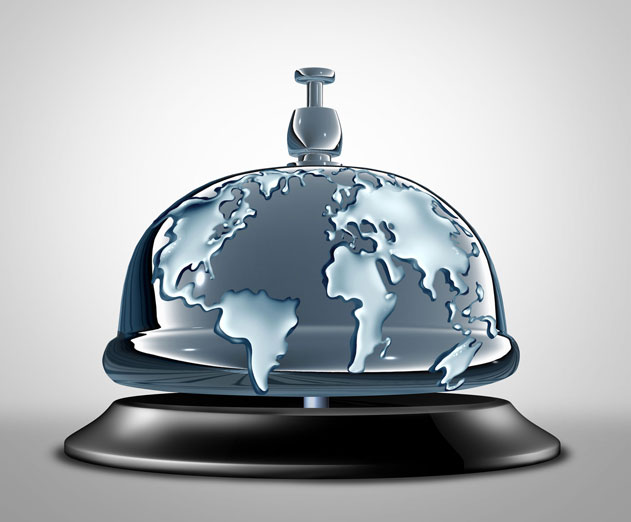 The ABBYY real-time recognition SDK for mobile app support
Wednesday, April 26, 2017 by Richard Harris

In a consumer driven markets, it is all about customer experience. Brands and developers who can deliver a consistently smooth and enjoyable CX have a greater chance to get ahead of the competition. That is why streamlining the input of information is so important - it makes the user's life easier and your app's performance - better. Bruce Orcutt, the vice president of ...
---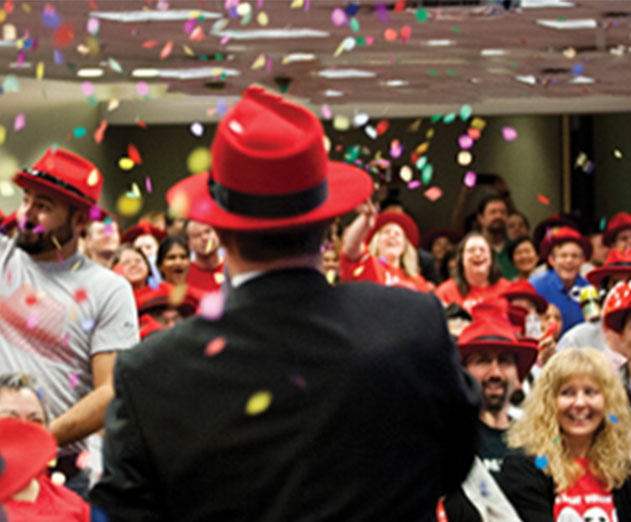 Catching up with Red Hat Mobile to talk about low code in the enterprise
Tuesday, April 25, 2017 by Richard Harris

Low code is a movement that has emerged in the marketplace in recent times, not only for mobile but also for business process management (BPM) and other application development areas. What company can resist the pull of low-cost and relatively fast development times? Especially when it's as simple as a drag and drop gesture away. So it's not surprising that many big nam...
---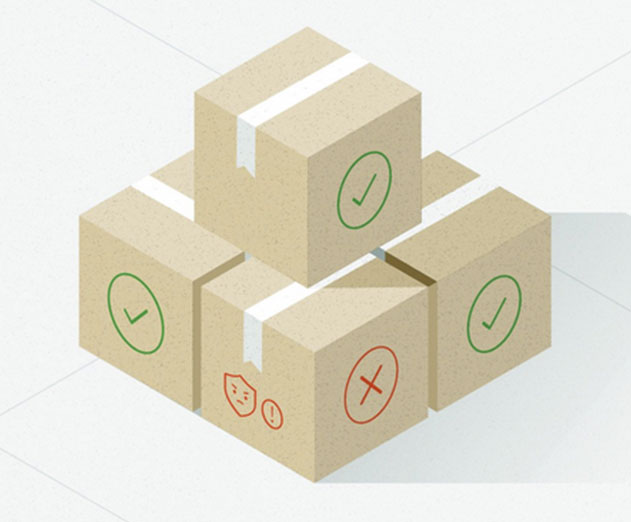 NodeSource N|Solid for Alpine Linux
Wednesday, April 19, 2017 by Christian Hargrave

NodeSource, the Node.js company, has announced the release of NodeSource N|Solid for Alpine Linux, the newest addition to its enterprise-grade Node.js platform that enables a secure, reliable and extensible platform for Node.js applications. The latest release makes it easier for teams using Docker containers with the popular Alpine Linux distribution to leverage the en...
---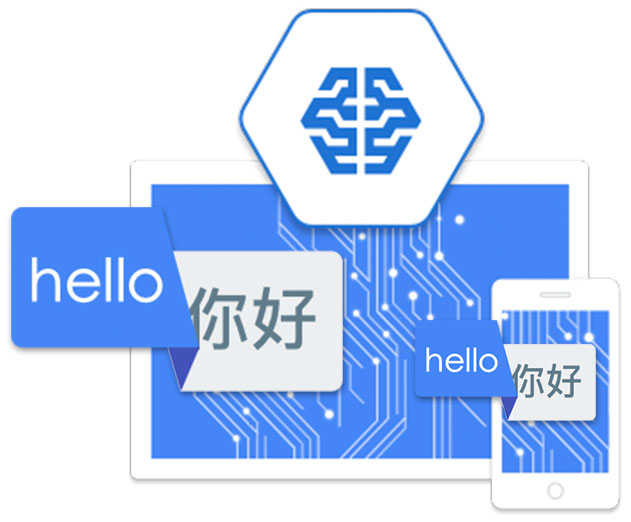 Google Machine Learning auto-translation included in Collavate 3.9.1
Tuesday, April 18, 2017 by Christian Hargrave

Collavate, Inc. has released Collavate version 3.9.1. The upgraded version includes improvements to enhance the use of their platform - an original Cloud-based document management and workflow processing solution with security for personal Gmail and Google G Suite. This update includes website widgets, a fully-functional task master, an auto-translating feature and a ne...
---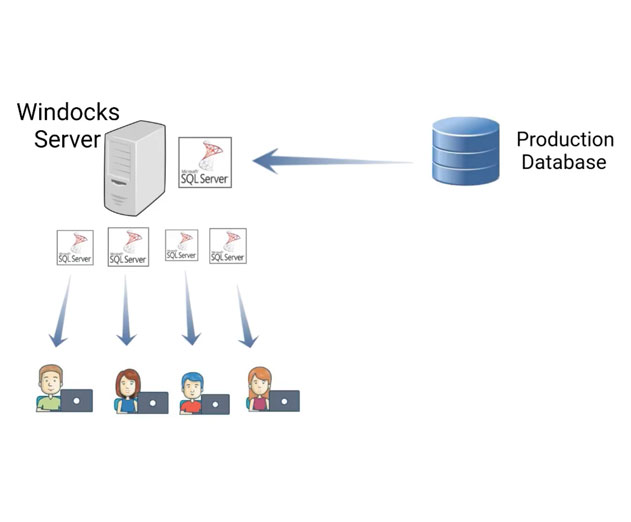 Windocks delivers Docker implementation and database cloning
Monday, April 17, 2017 by Michael Haynes

Windocks 2.0 Beta has now been released, featuring SQL Server containers with integrated database cloning and Web console. The company also announced a partnering program to enable third party clone integration with SQL Server containers."SQL Server DBAs and developers are asking for simpler, affordable, container-native database cloning. Current solutions involve too m...
---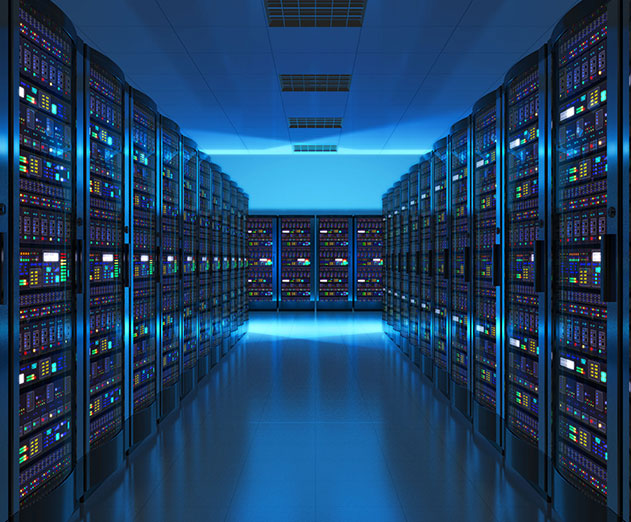 How NGINX could overpower Microsoft soon
Thursday, April 13, 2017 by Richard Harris

In 2016, NGINX experienced their largest gains as a web server vendor, having increased by 4.8 million active sites and 2.85 percentage points. Netcraft believes that if these trends continue in 2017, NGINX could possibly overtake Microsoft as the second largest vendor in the second half of the year.In a recent conversation with Faisal Memon, Product Marketing at NGINX,...
---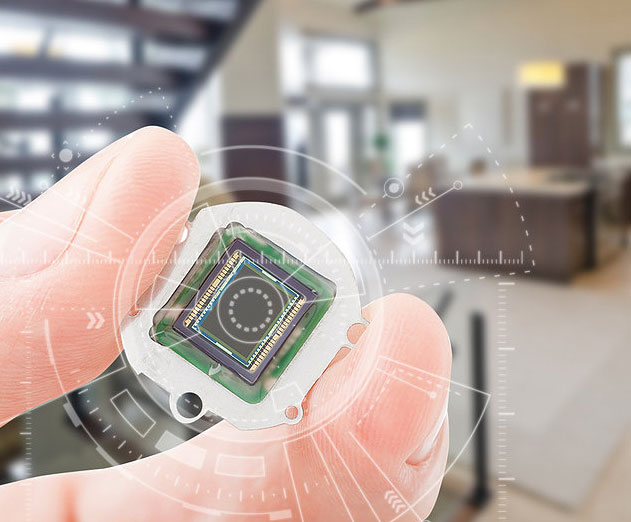 WiseEye IoT sensor gives your projects always-on eyeballs
Tuesday, April 11, 2017 by Richard Harris

DSP Group is showing off the industry's first battery powered intelligent always-on visual sensor specifically designed to overcome the power and cost constraints of computer vision processing for residential security and smart buildings applications. The WiseEye IoT sensor solution is purpose-built from the ground up with always-on, low power visual sensing in min...
---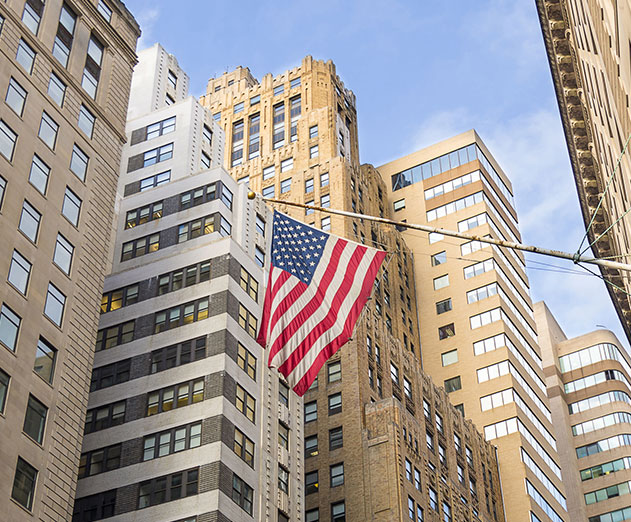 VPNs will not protect your privacy but this might
Monday, April 10, 2017 by Richard Harris

Editors note: Guest submission by Shaun Murphy, CEO of sndrCongress repealed FCC privacy regulations, set by Obama's administration, that required Internet Service Provider's (ISP's) to obtain affirmative consent from customers before storing and using personal data for any purpose. This revelation has raised privacy concerns among consumers, and has sparked a debate of...
---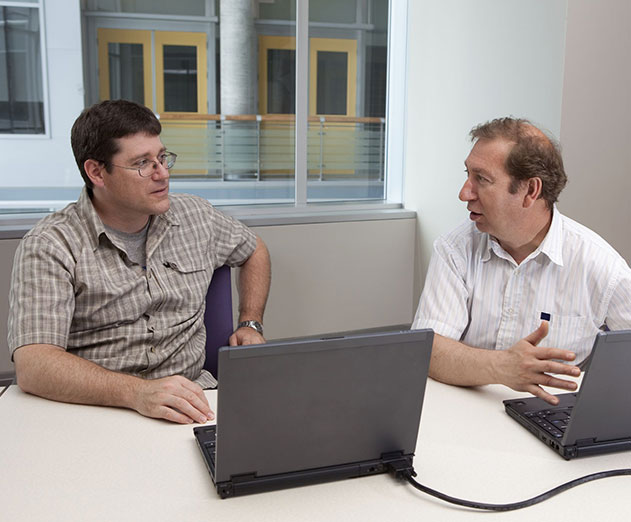 IT cloud be holding your business back
Friday, April 07, 2017 by Richard Harris

Logicalis US Asks CIOs: Can Your IT Infrastructure Support a Bimodal IT Model on the Same Platform at the Same Time?Organizations of every size in every vertical market are grappling with one universal challenge: Defining what "digital transformation" means to them and mapping a strategy that is flexible and dynamic enough to achieve it while simultaneously support...
---
Becoming a citizen developer
Thursday, April 06, 2017 by Richard Harris

Editors note: Guest submission by Oren Ariel, CTO and Cofounder, CaprizaThe latest numbers show that the Personal Computer market shrank another 6% in 2016, the third consecutive year of slowing sales. Smartphone sales continued to grow, and internet traffic from mobile devices actually exceeded traffic from PCs for the first time in October of 2016. Mobile is the new e...
---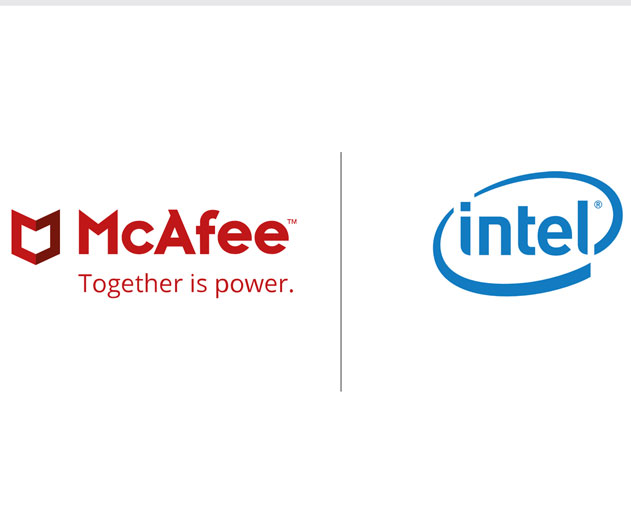 Intel security becomes McAfee
Tuesday, April 04, 2017 by Christian Hargrave

McAfee has begun operating as a new standalone company. Built on the belief that "Together is Power," the new McAfee will expand upon its leading security solutions platform to better enable customers to effectively identify and orchestrate responses to cyber-threats. The launch of McAfee marks the closing of the previously announced investment by TPG and Inte...
---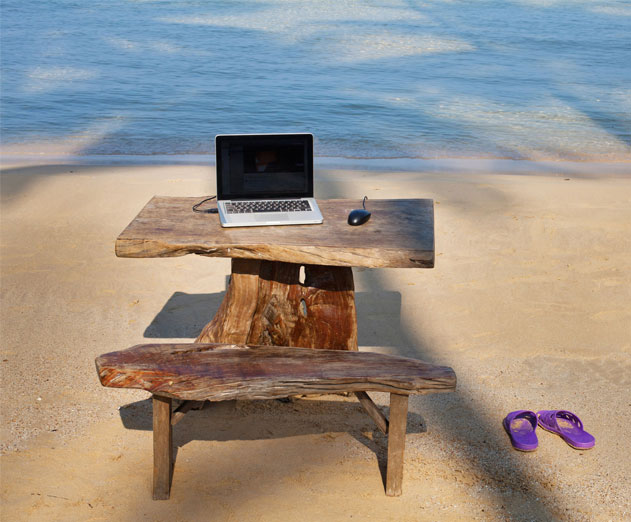 How companies can keep their remote teams safe
Monday, April 03, 2017 by Gene Richardson

If you hate bringing your work home with you, spare a thought for the 3.7 million Americans for whom home is the workplace.The telecommuter population is growing faster than the overall employee base, according to Global Workplace Analytics, and with half of all jobs deemed suitable for performing from home, it is a trend that is set to go on growing. Already, around a ...
---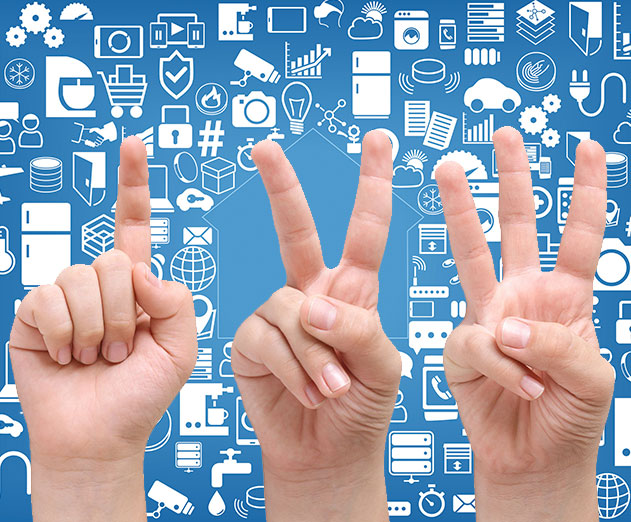 3 ways developers can stay relevant while IoT steams forward
Friday, March 31, 2017 by Julie Lockner

Apple watches, Nest thermostats, and Amazon's connected inventory management systems are examples of how the Internet of Things (IoT) is revolutionizing how companies do business. It's not going away, either; according to IDC, the IoT market could almost triple in the coming years, projecting an increase in market worth from $655.8 billion in 2014 to $1.7 trillion by 20...
---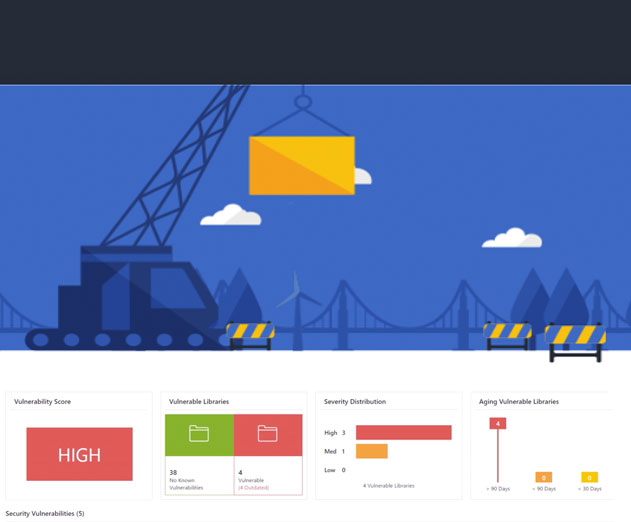 WhiteSource Bolt detects vulnerable open source components
Thursday, March 30, 2017 by Richard Harris

WhiteSource, a continuous open source security and compliance management company, has announced the launch of a new open source management tool integrated within the Microsoft Visual Studio Team Services (VSTS) and Team Foundation Server (TFS) platforms - the WhiteSource Bolt (Bolt).Bolt is fully immersed within the VSTS and TFS products, so users can detect vulnerable ...
---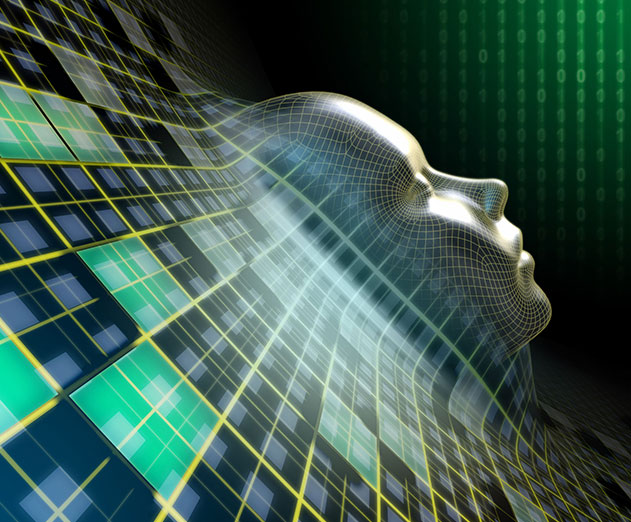 Put deep learning neural network AI software from NASA in your apps
Thursday, March 30, 2017 by Richard Harris

Product developers can significantly accelerate the deployment of AI applications without a team of Ph.D. researchers, an extensive evaluation of different tools or years of costly R&D with the Neurala Developers Program, announced by Neurala. Neurala makes The Neurala Brain, a deep learning neural networks platform that is making smart products like toys, cameras a...
---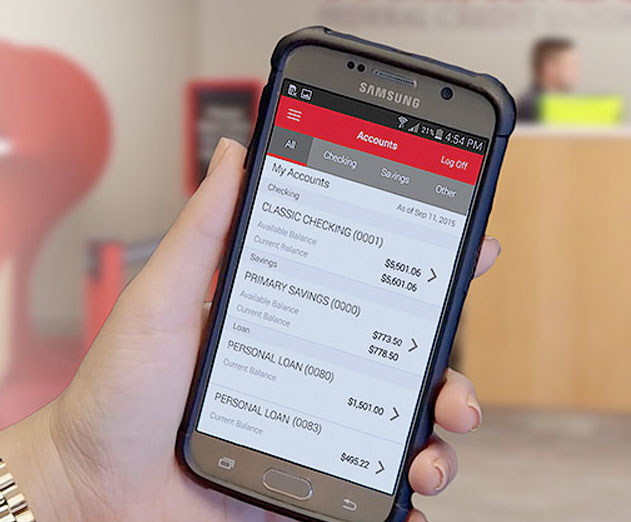 Forrester Research names Kony as one of the top 11 in Low Code
Tuesday, March 28, 2017 by Christian Hargrave

Kony, Inc., an enterprise mobility and applications company, has announced it has been named a "Leader" in Mobile Low-code Development Platforms by independent research firm Forrester Research, Inc. Based on the in-depth evaluation, Kony achieved the highest score possible in 14 strategy and current offering criteria, including Declarative UX Tooling, Integration, Repor...
---
Driver only operated and driverless trains
Friday, March 24, 2017 by Greig Duncan

The global rail industry has gone through a number of positive changes in technology and safety since 1967 when London Underground's Victoria line was the first line operated with Automatic Train Operation.Despite automation and technology being tried and tested for the last 30 years then, the issue of Driver Only Operated (DOO) - also known as One Man Operation (OMO) t...
---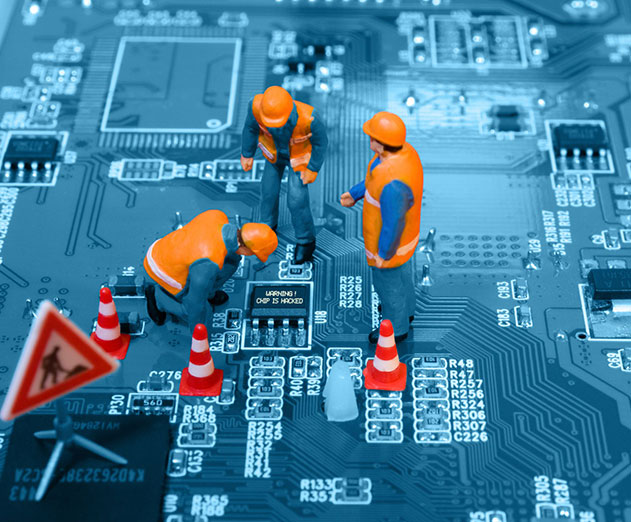 DOD releases PostgreSQL security technical implementation guide
Friday, March 24, 2017 by Michael Haynes

Crunchy Data, a provider of open source PostgreSQL, has announced the publication of a PostgreSQL Security Technical Implementation Guide (STIG) by the U.S. Department of Defense (DoD), making PostgreSQL the first open source database with a STIG. Crunchy Data collaborated with the Defense Information Systems Agency (DISA) to evaluate PostgreSQL against the DoD's securi...
---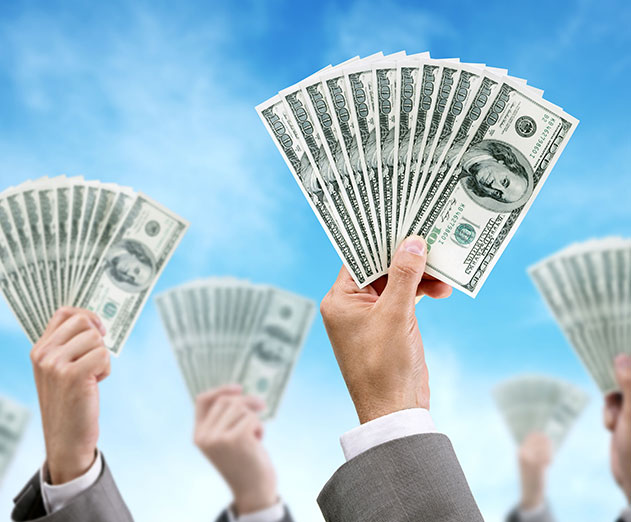 Mashape gets $18M in series B funding to help further the API revolution
Friday, March 24, 2017 by Christian Hargrave

Mashape has announced that they have achieved a company milestone as they close a $18M Series B funding round, led by Andreessen Horowitz, a venture capital firm, with previous investors CRV and Index Ventures participating. The funding round, according to Mashape, "represents all the hard work by the team, our dedication to building the best and most open API Gateway f...
---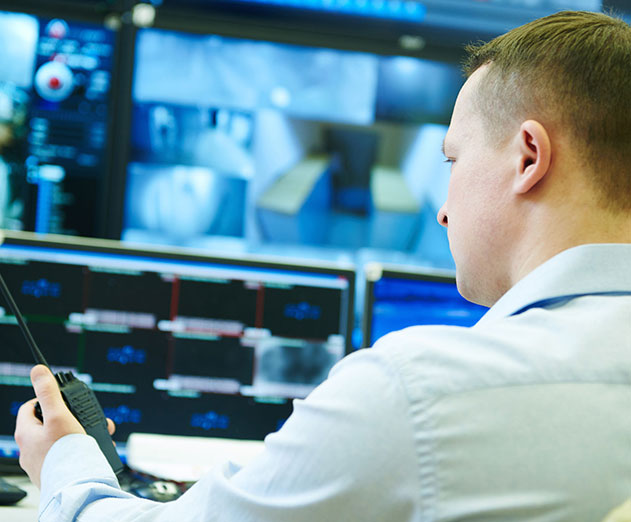 Intent-based mobile app security: It's harder than you think
Thursday, March 23, 2017 by John Morello

Recently, intent-based security has become a buzzword and a commonly used phrase in the developer community. However, this new wave of security is much more than just a catchphrase. The concept of intent-based security adds a new level of protection to applications in containerized environments, specifically by understanding what the app is intended to do and looking fo...
---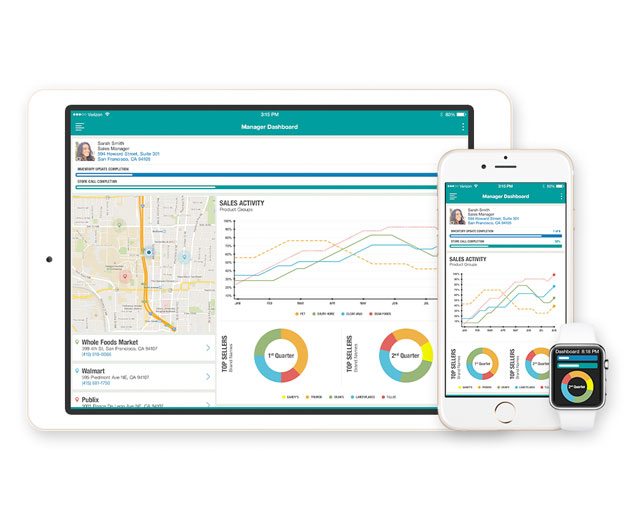 SmartUX 5.0 released so you can make low-code apps even faster
Thursday, March 23, 2017 by Christian Hargrave

PowWow Mobile, the enterprise mobility platform that lets you create apps, has announced the latest release of its SmartUX Platform version 5.0. The new enhancements will simplify collaboration between IT and business teams through new levels of speed, visibility, and controls. SmartUX 5.0 is the most powerful platform for the rapid design and deployment of enterprise m...
---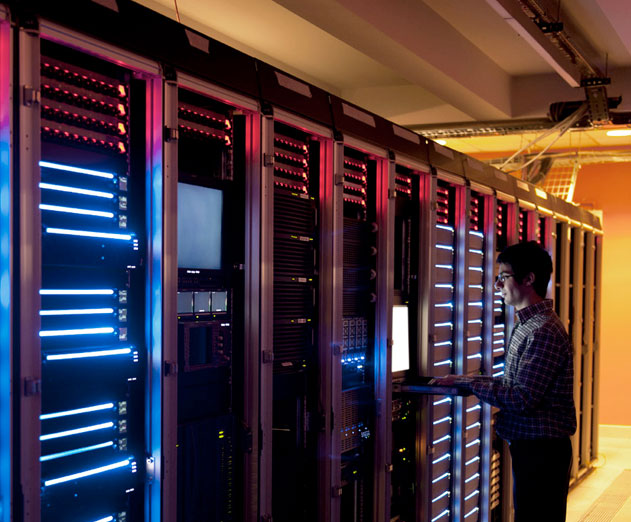 Canonical collaborates to with NXP to improve IoT
Wednesday, March 22, 2017 by Michael Haynes

NXP and Canonical have collaborated to port Ubuntu Core to the LS1043A, a quad-core SoC targeted at IoT gateways and networking equipment. With this combination, device manufacturers gain a platform with which to build high throughput IoT Gateways.Ubuntu Core has been used in a variety of devices from IoT Gateways to network equipment. IoT Gateways benefit from the wide...
---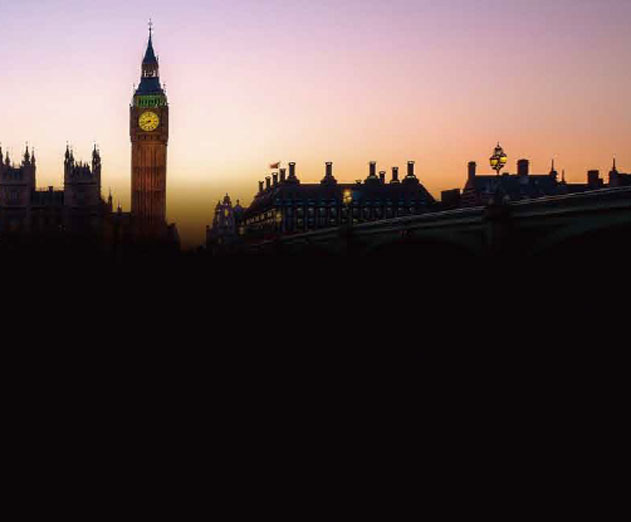 Cheetah Mobile celebrates launch of their ad platform into European markets
Tuesday, March 21, 2017 by Michael Haynes

Cheetah Mobile Inc., a mobile utility and content app developer, celebrates the launch of its Cheetah Ads division in the European market. Cheetah Ads will present this week at Advertising Week Europe, showcasing its strategy to serve vertical video ads for every kind of mobile moment.Cheetah Ads works hand-in-hand with Cheetah Mobile's app portfolio, as well as e...
---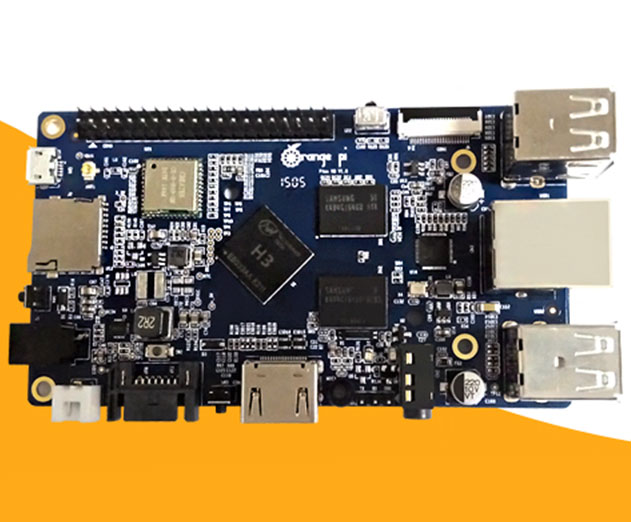 The Orange Pi community gets a snap store
Monday, March 20, 2017 by Christian Hargrave

Orange Pi maker Shenzhen Xunlong Software is launching an app store in partnership with Canonical to foster an active community of developers and users. Through this app store, developers gain a simple mechanism to share their applications, projects and scripts between themselves and with their wider community. Applications in the store are formatted as snaps, the ...
---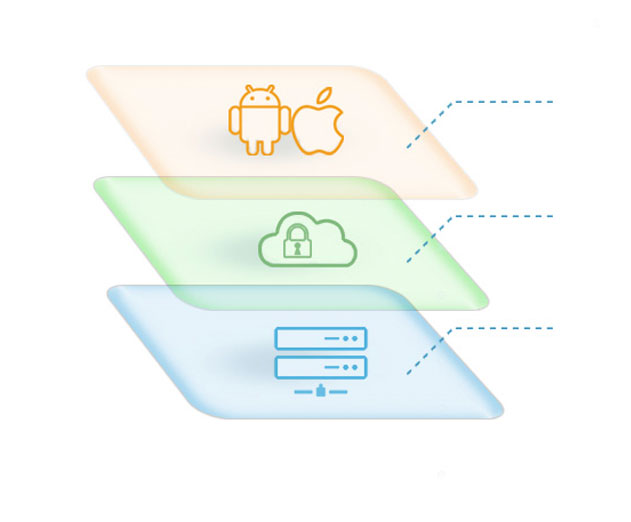 ImmuniWeb Mobile launches to offer better mobile security testing
Wednesday, March 15, 2017 by Michael Haynes

High-Tech Bridge announces the launch of ImmuniWeb Mobile as part of ImmuniWeb Application Security Testing Platform. The new offering will provide comprehensive assessment of iOS and Android mobile applications, mobile infrastructure backend and data channel encryption. All ImmuniWeb Mobile packages are provided with a zero false-positives SLA. The mobile application s...
---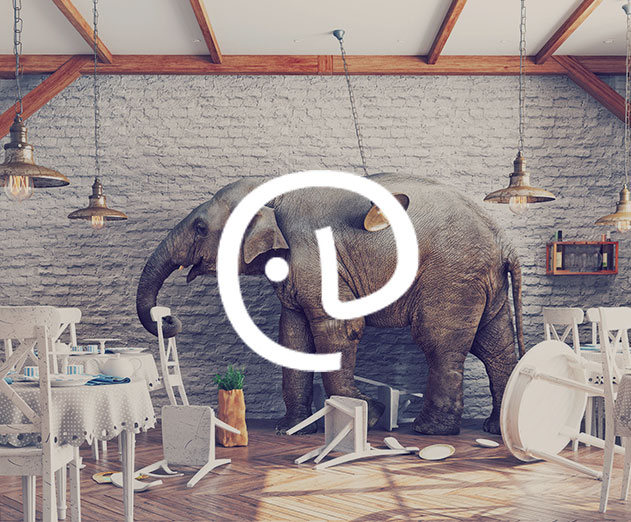 AtScale 5.0 brings order to the big data chaos
Wednesday, March 15, 2017 by Christian Hargrave

AtScale announced the general availability of AtScale 5.0. Supported by a newly granted patent on the platform's ability to run its powerful calculation engine against any BI visualization tool, AtScale 5.0 brings order to the big data chaos.AtScale 5.0 packs new features including a scalable dimensional calculation engine, a machine learning performance optimizer, a un...
---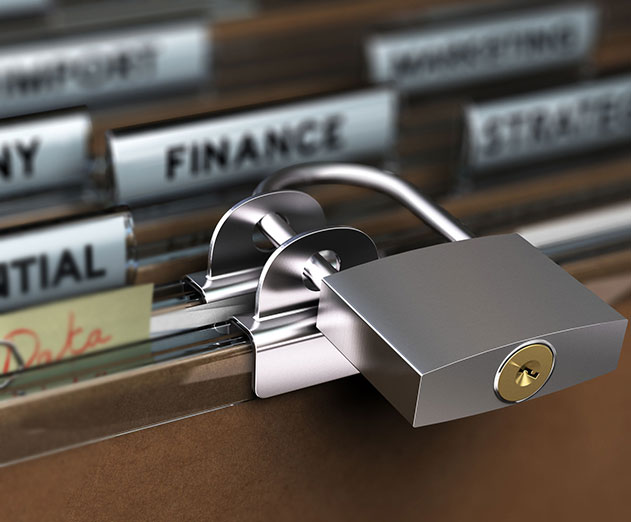 Dataguise released DgSecure for Google Cloud Storage
Tuesday, March 14, 2017 by Richard Harris

Dataguise has said that DgSecure Detect now supports sensitive data discovery on Google Cloud Storage (GCS). Integration with GCS extends the range of platforms supported by DgSecure and helps data-driven enterprises move to the cloud with confidence by providing precise sensitive data discovery across the enterprise and in the cloud. With their platform, organizations ...
---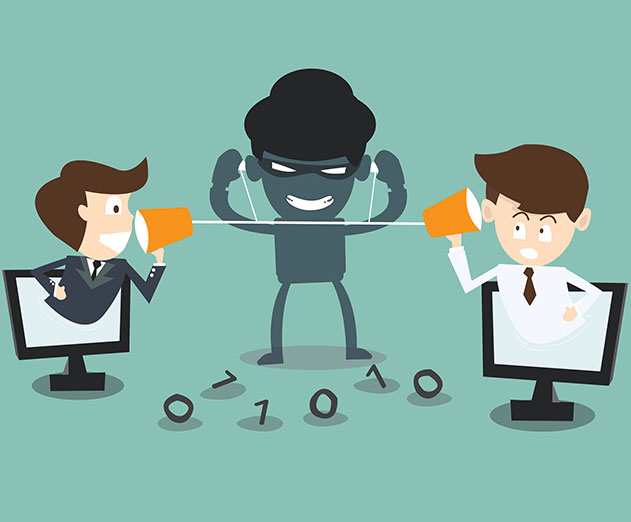 Wait, the CIA can comprimise my iPhone or Android?
Tuesday, March 14, 2017 by Christian Hargrave

In the largest leak of C.I.A. documents, Wikileaks disclosed the tools that C.I.A. uses to hack computers, phones and smart TVs around the world. The C.I.A.'s ability to compromise Apple and Android smartphones is especially troubling, since spies can access private information through these devices, including photos, emails, texts and videos. Further, a program ca...
---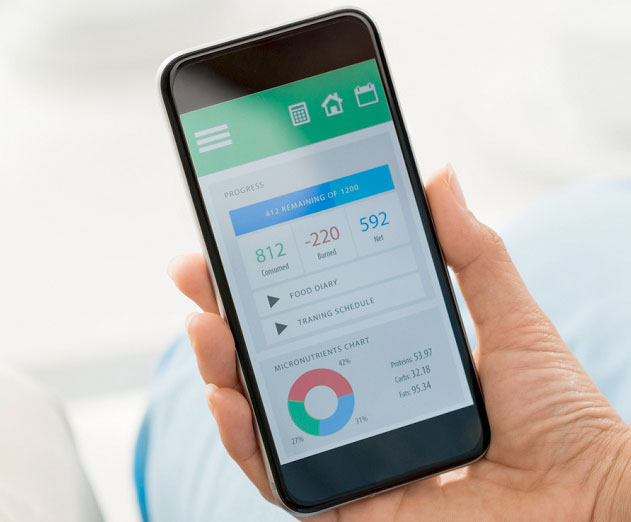 The biggest delays in digital transformation initiatives
Tuesday, March 14, 2017 by Richard Harris

We recently caught up with Robert Reeves, co-founder and CTO of Datical, a provider of database release automation solutions, on the findings of a recent survey - conducted by IDG and commissioned by Datical - that reveal the biggest delays in digital transformation initiatives. ADM: When on the road to digital transformation, what causes the biggest speed bumps?Reeves:...
---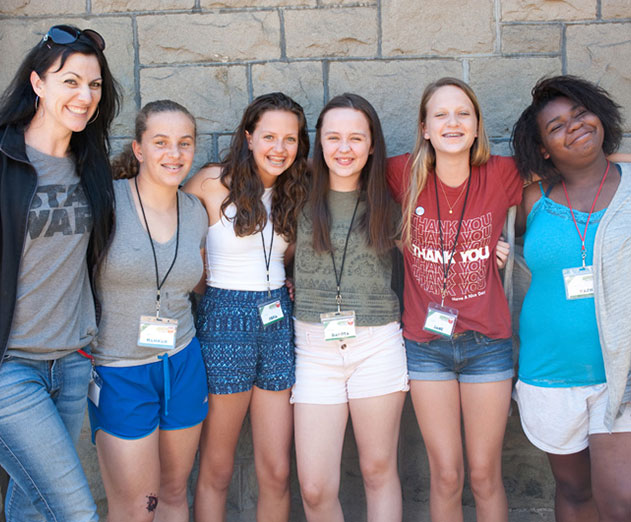 App Camp For Girls looks to train the next generation
Thursday, March 09, 2017 by Richard Harris

App Camp For Girls, a non-profit organization aimed at correcting the gender imbalance in the software industry, has opened 2017 registration for its popular summer program that teaches girls how to make mobile apps in one week. The program launches its first Chicago camp in 2017, in addition to Portland, Seattle, and Phoenix. This year, the aspiring developers will use...
---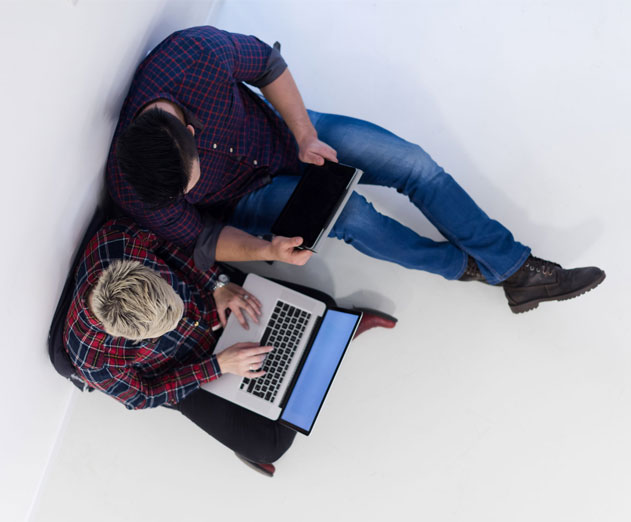 Making IT professionals play nice with low-code developers
Thursday, March 09, 2017 by Richard Harris

With the Department of Labor predicting a shortage of professional developers by 2020, more citizen developers are taking matters into their own hands, building sophisticated enterprise apps with capabilities ranging from task management to automating workflows. A recent survey from Appian fielded over 500 Information Technology Decision Makers to understand challe...
---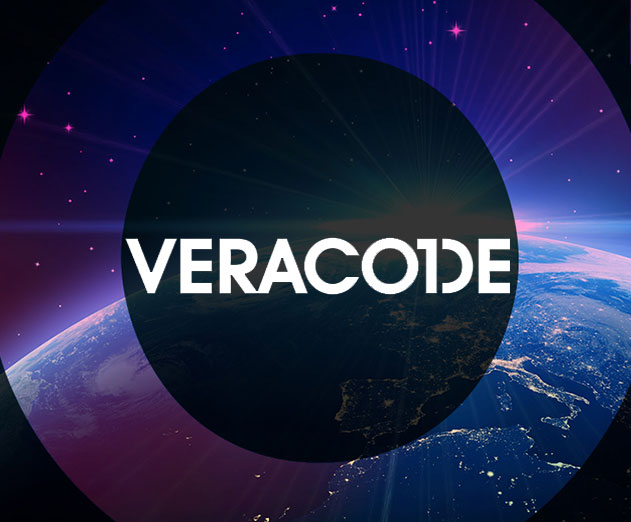 Veracode sells to CA Technologies for $614M
Wednesday, March 08, 2017 by Christian Hargrave

CA Technologies announced it has signed a definitive agreement to acquire Veracode, a company that is securing web, mobile and third-party applications across the software development lifecycle, for approximately $614 million in cash. The transaction is expected to close in the first quarter of fiscal year 2018, and is subject to customary closing conditions, including ...
---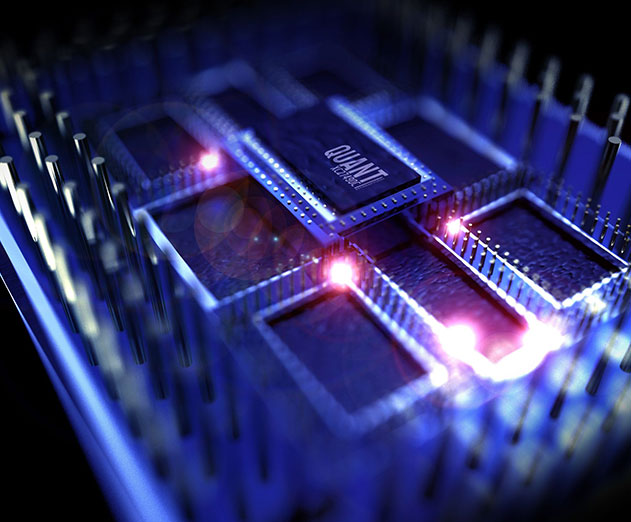 IBM is building a quantum computing system
Wednesday, March 08, 2017 by Richard Harris

IBM announced an industry-first initiative to build commercially available universal quantum computing systems. "IBM Q" quantum systems and services will be delivered via the IBM Cloud platform. While technologies that currently run on classical computers, such as Watson, can help find patterns and insights buried in vast amounts of existing data, quantum computers will...
---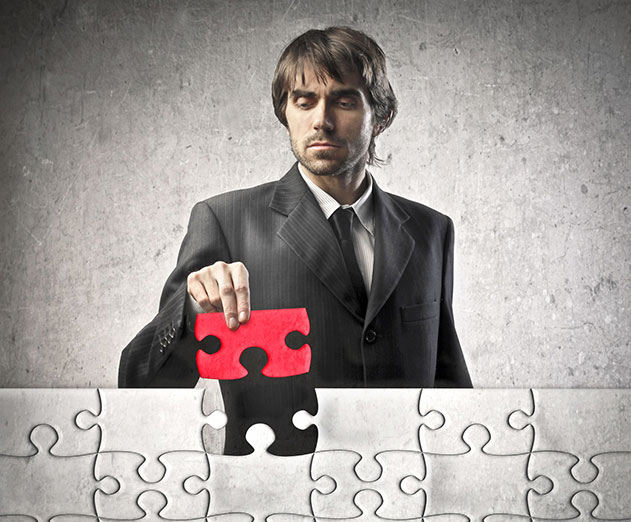 How to integrate business priorities into the DevOps process
Wednesday, March 08, 2017 by Anaud Ganpaul

The business case for enterprise mobile applications is in crisis. Enterprises increased their spend on mobile application development to more than 10% of their overall budgets in 2016, yet fewer than 1% of mobile apps are successful, according to research firm, Gartner.To address this disturbing trend, enterprises are re-envisioning their mobile application development...
---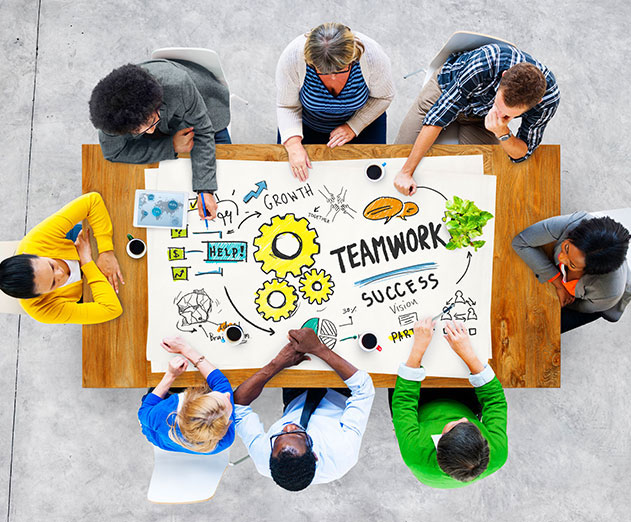 Enterprise mobility is a team sport
Friday, March 03, 2017 by Christian Hargrave

Sports teams - from youth to the pros - are comprised of many individuals with various skill sets and talents. Yet when you hear championship teams and elite caliber athletes talk about success, their stories always boil down to a single commonality: the importance of the team. As Michael Jordan once famously said, "talent wins games, but teamwork and intelligence win c...
---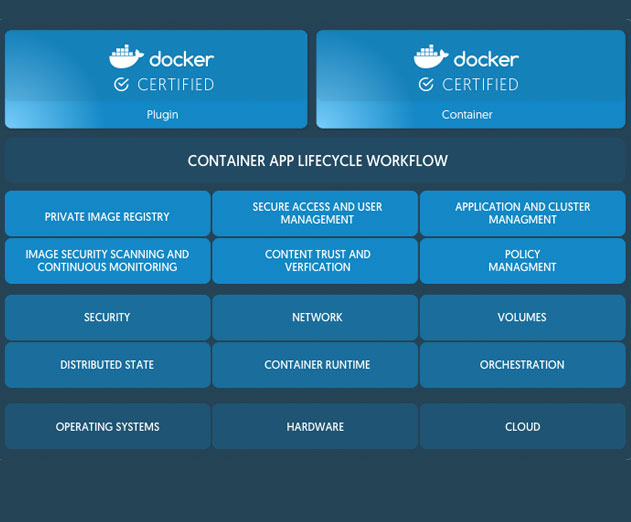 Docker for the Enterprise launched with a Certification Program
Friday, March 03, 2017 by Richard Harris

Docker has announced their Enterprise Edition (EE), a new commercial platform for enterprise development and IT ops teams that build, run, and operate business-critical applications in production at scale across the software supply chain. Comprised of a container runtime, with integrated and multi-tenant orchestration, security and management in addition to an ecosystem...
---
Webscale launches new WAF to thwart attacks on eCommerce sites
Thursday, March 02, 2017 by Richard Harris

Webscale has announced the launch of their Cloud Web Application Firewall (WAF), the first of a new line of a-la-carte solutions designed to address the pain points many businesses face with regards to the security, availability and performance of their critical web applications. While the market is flush with WAF solutions that combat malicious attacks at the edge of a...
---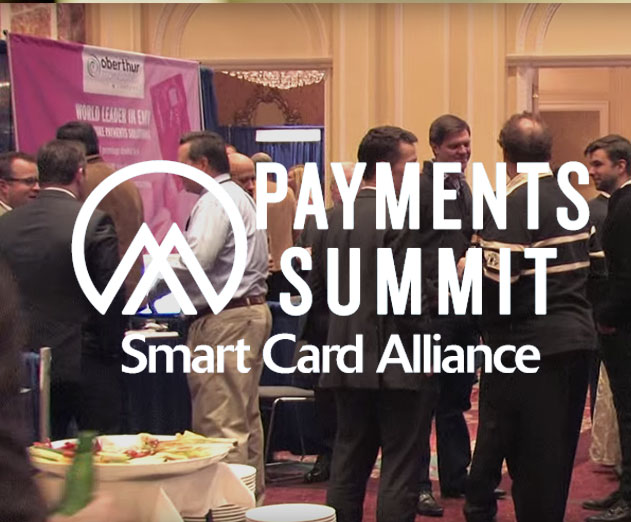 Smart Card Alliance 2017 Payments Summit coming end of March
Thursday, March 02, 2017 by Christian Hargrave

What are the latest trends in U.S. payments? What is the status of the U.S. EMV migration? What does the future hold for mobile and contactless payments? How will the Internet of Things (IoT) impact the payments landscape? Top-level payments executives from the EMV, mobile, transportation and IoT industries will answer these questions and more at the Smart Card Alliance...
---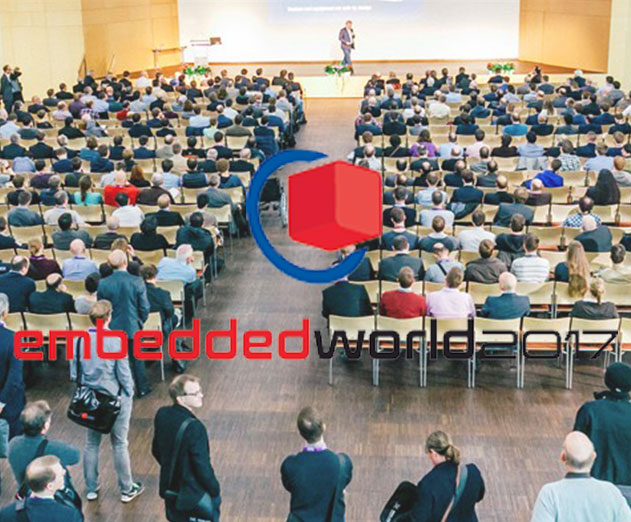 What works best with IoT devices: hardware vs software presentation
Thursday, March 02, 2017 by Michael Haynes

Icon Labs, a provider of security solutions for IoT and edge devices, has announced Icon Labs President Alan Grau has been selected to present at Embedded World Show Europe. Alan's presentation will provide engineers, product managers and executives with an overview of the available security technologies for the IoT and IIoT, and a framework to start building secur...
---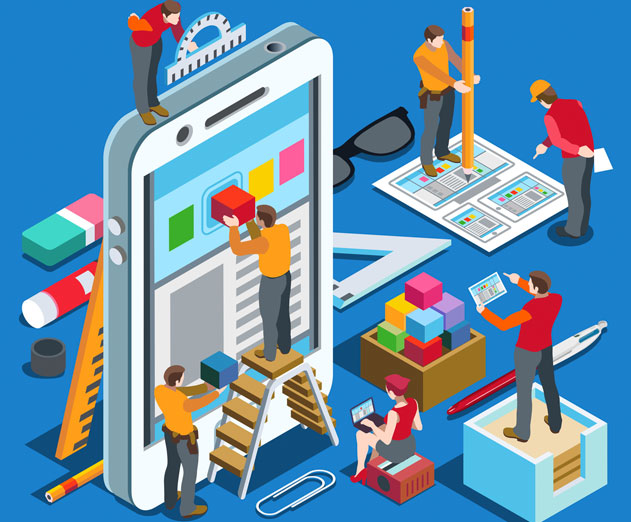 Mobile UX is just as important as functionality
Thursday, March 02, 2017 by Richard Harris

Editors note: Guest submission by Daniel AssoulineWhen building new software or apps, many developers make the mistake of prioritizing functionality over user experience. But user experience is just as important - if not even more important than functionality in any software, app or product. Take security software, for example. By focusing on the functionality, it can p...
---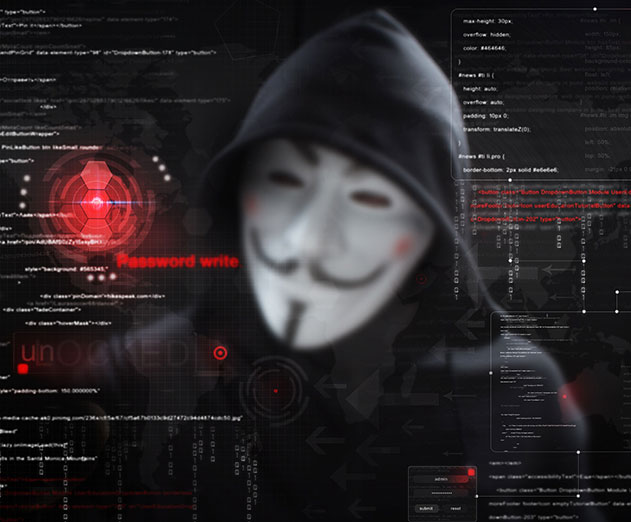 10 reasons to hide your IP address
Wednesday, March 01, 2017 by Michael Haynes

You have an IP address if you are reading this. Your IP (Internet Protocol) address is simply a series of numbers separated by dots (or octets) that represent where you are, or "what network" you are originating traffic from. Now, you might be behind a firewall - which means you have a NATed IP address, in fact all computers behind your NAT firewall will have the same p...
---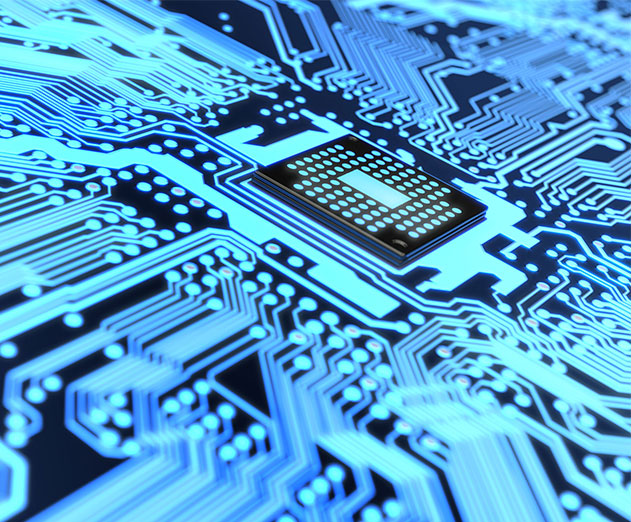 Mobile and IoT security gets a boost from new PN80T chipset
Tuesday, February 28, 2017 by Michael Haynes

NXP Semiconductors N.V. has unveiled its new PN80T embedded Secure Element (SE) and NFC solution. It is the Industry's first 40nm SE and is designed to ease development and implementation of an extended range of secure applications for any platform including smartphones, wearables, and the Internet of Things (IoT).A user experience built around NFC use casesThe new PN80...
---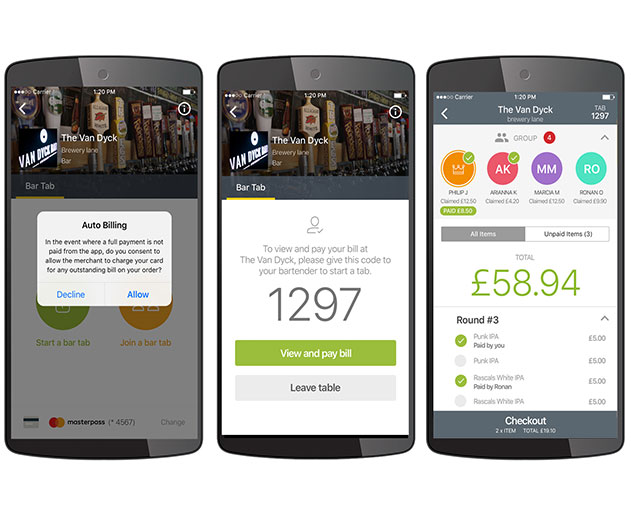 Mastercard is expanding their Qkr! mobile payment platform
Tuesday, February 28, 2017 by Christian Hargrave

At Mobile World Congress, Mastercard has said that they will be expanding Qkr! with Masterpass, a mobile order-ahead and payment platform developed by Mastercard Labs, to six new markets and add new functionality to eliminate the traditional "open tab" at a bar, club or restaurant. Qkr! enables consumers to quickly order and pay for goods and services via their sma...
---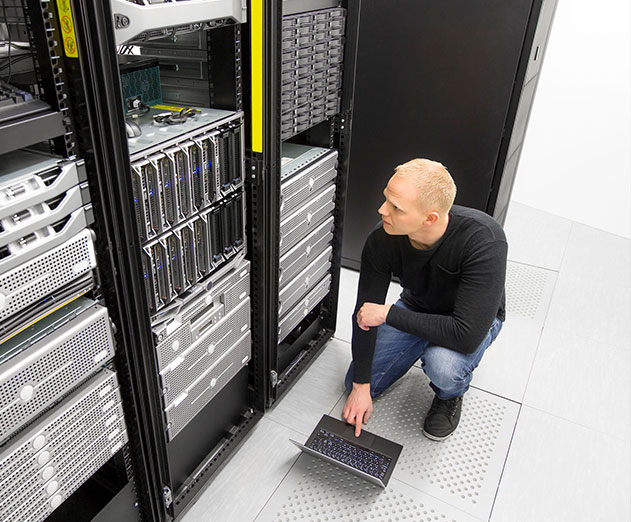 IT departments continue to struggle says new report
Tuesday, February 28, 2017 by Richard Harris

BigPanda, the Algorithmic Event Management Platform that transforms high volumes of IT alerts into actionable insights, announced the release of its 2017 "State of Monitoring" report. The company's annual survey is designed to evaluate the current IT monitoring landscape, including a review of the most popular tools for monitoring, deployment, and tick...
---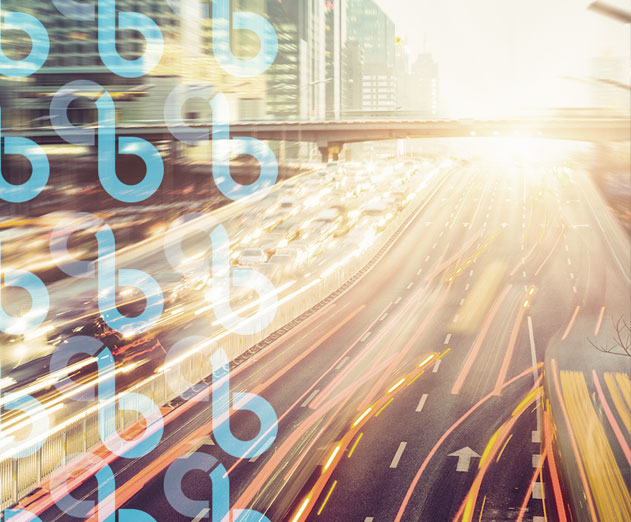 CloudBees Jenkins Enterprise announced
Monday, February 27, 2017 by Richard Harris

CloudBees, Inc. announced the availability of CloudBees Jenkins Enterprise to help enterprises accelerate software delivery and meet the rapidly growing volume of software development. Every company in every industry is dependent on software to support strategic initiatives and competitive differentiation. To support this business imperative, IT departments are ado...
---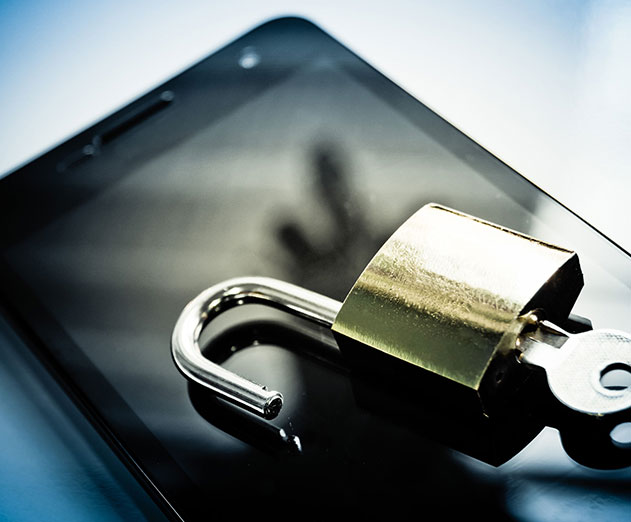 Signalling protection from AdaptiveMobile with new SPG
Friday, February 24, 2017 by Christian Hargrave

AdaptiveMobile announced it's Signalling Protection Gateway (SPG) - expanding its core security offerings with new network integration, deployment and routing capabilities to allow their Signalling Protection to be deployed independently from legacy or capacity limited network infrastructure.The SPG is based on technology from Dialogic's signalling platform. The partner...
---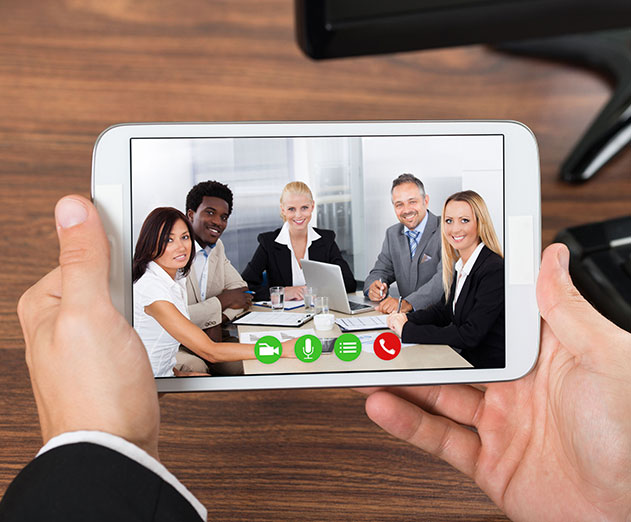 12 interesting uses for WebRTC
Friday, February 24, 2017 by Richard Harris

Editor's note: Guest submission by Sherwin Sim, CTO of Temasys CommunicationsIf you're new to Web Real Time Communication (WebRTC), you may be under the impression that this technology is similar to Microsoft Skype - a free, Web-based chat service.It's more than that. WebRTC is actually a far different animal, altogether.Unlike Skype, WebRTC is an open source proje...
---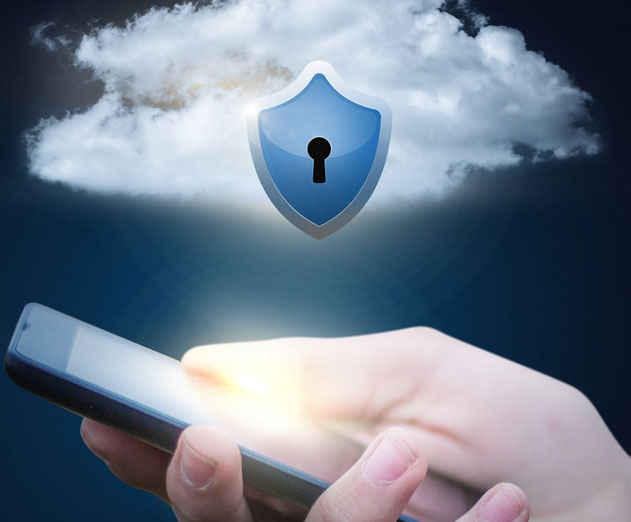 Ways you can protect yourself on the Internet
Thursday, February 23, 2017 by Richard Harris

Editors note: Guest submission by Anas Baig, a Digital Marketer & Security Enthusiast.Anyone can fall victim to hacking, and this fact is as evident as the shining sun. Every time you go online, you are, by default, vulnerable to cyber attacks. Hackers can steal your credit card info, social security number, username and passwords, or even render your PC completely ...
---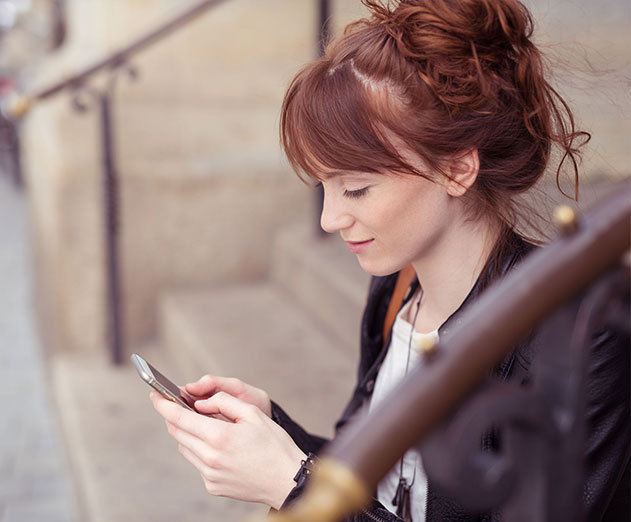 4 proven ways to reduce churn with a mobile app
Thursday, February 23, 2017 by Justin Dunham

Have you read all of the 23,000 articles out there about reducing churn?There are some really great ideas about how to improve your onboarding, how to communicate better, how to segment better. Even how to save customers right before they click the "cancel" button.The underlying problem that these tactics address is the same. Users churn because they don&rsq...
---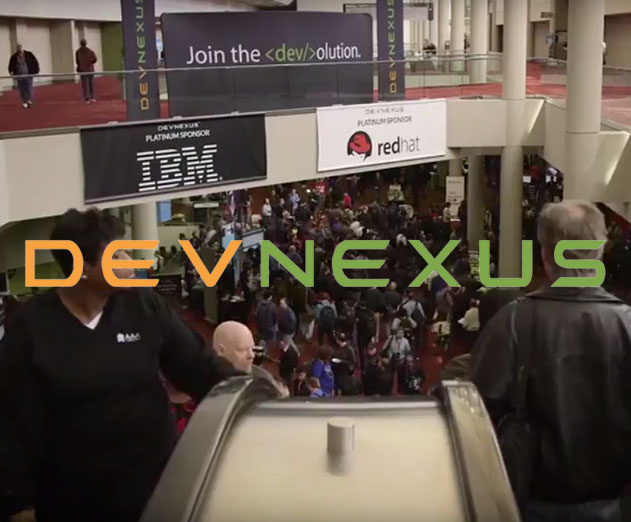 Big Nerd Ranch developers to talk at Georgia World Congress Center
Wednesday, February 22, 2017 by Richard Harris

Big Nerd Ranch, an immersive application development bootcamp and app development learning service announced today that four of their training staff will be featured speakers at DevNexus, The Professional Developer Conference, being held February 22 and 23, 2017, at the Georgia World Congress Center in Atlanta, Georgia."We are very pleased that Big Nerd Ranch is well re...
---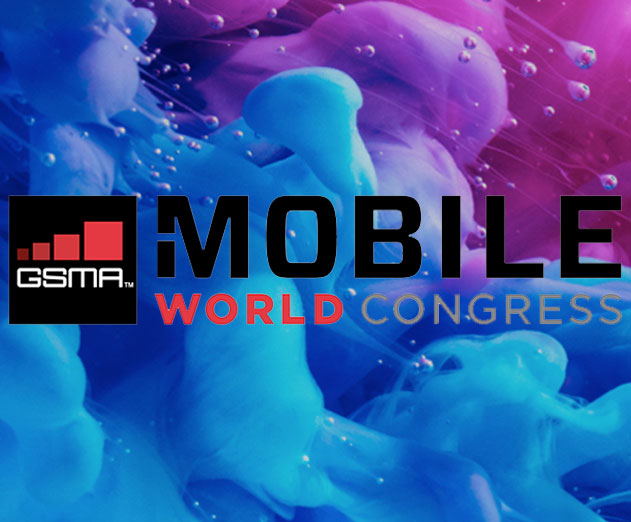 All eyes on Mobile World Conference 2017
Wednesday, February 22, 2017 by Richard Harris

As all eyes turn to the Mobile World Conference (MWC) in Barcelona this month (27 February - 4 March, 2017), Ovum's analyst team have gathered their views regarding what they expect to see at the world's largest and most highly regarded mobile industry event.A key theme, which recurs throughout the report is the belief that MWC 2017 will mark a further shift in the evol...
---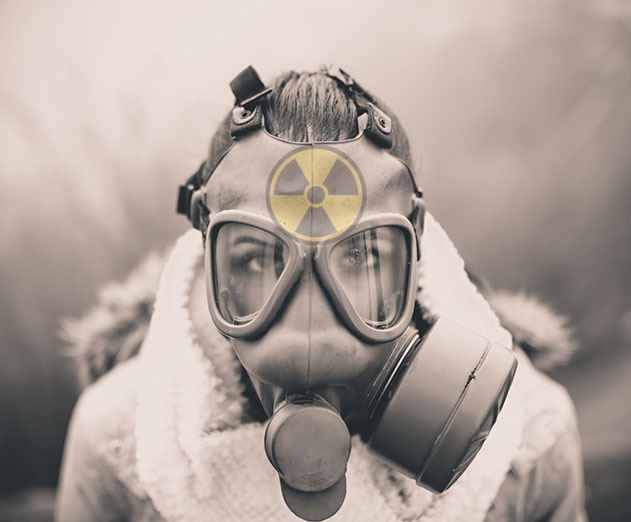 The hidden hazards of mobile app development
Wednesday, February 22, 2017 by Burley Kawasaki

The transition from desktop to mobile computing is not a question of if, but when. According to Gartner, within the next five years, 70 percent of software interactions in enterprises will occur on mobile devices. Little wonder, then, that organizations that are just embarking on their mobile app development journeys can often be tempted to assume the voyage will be smo...
---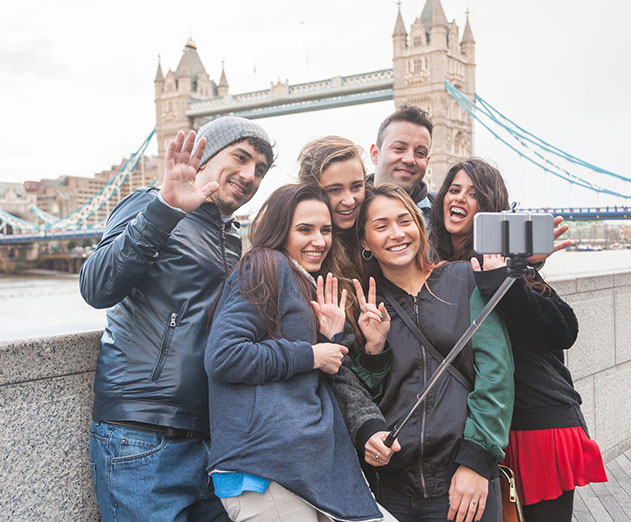 OPPO announces unveiling 5X smartphone photography tech
Tuesday, February 21, 2017 by Michael Haynes

OPPO is set to announce its latest achievement at the Mobile World Congress (MWC) 2017, a 5x smartphone photography technology that with give users unprecedented ability to capture highly detailed images.Sky Li, OPPO Vice President and Managing Director of International Mobile Business, said, "OPPO's relentless pursuit of perfection without compromise has given birth to...
---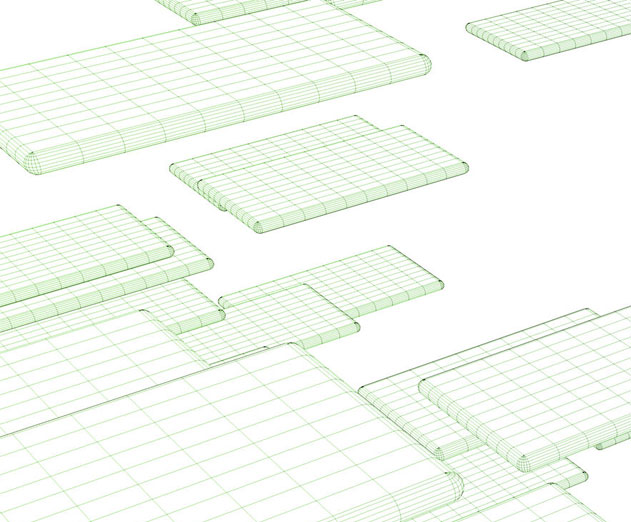 $10B enterprise CDN and application delivery market upended
Sunday, February 19, 2017 by Christian Hargrave

Instart Logic, a technology company, has announced its "Application Services Platform," a set of speed, mobility and security technologies designed to optimize digital revenue. It also announced a new business model designed to disrupt the $10 billion content and application delivery markets, including Akamai. Beginning immediately Instart Logic will deliver enterp...
---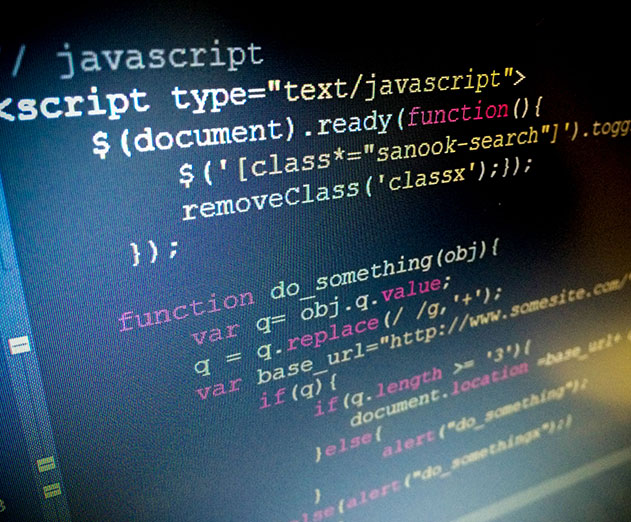 JavaScript apps get Arxan application protection solution
Friday, February 17, 2017 by Michael Haynes

Arxan Technologies, a provider of application protection and management solutions, has announced Arxan Application Protection for JavaScript, a new offering that provides leading protection for JavaScript-based applications, including hybrid iOS and Android apps, in addition to web apps. The comprehensive solution is designed to prevent brand damage, financial loss, IP ...
---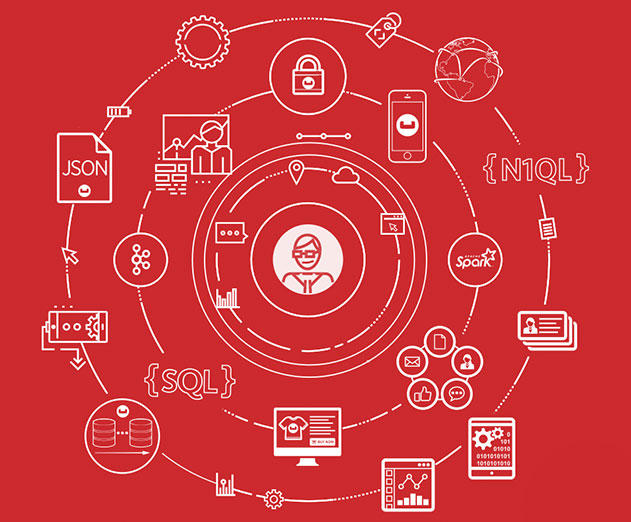 NoSQL provider Couchbase releases a new data platform
Friday, February 17, 2017 by Richard Harris

Couchbase, Inc. announced a new release of their data platform that powers web, mobile and IoT (Internet of Things) applications for digital businesses. The enhanced product suite now provides easier global application deployments, advanced security capabilities and greater development flexibility, and includes Server 4.6, Sync Gateway 1.4, Kafka Connector 3.0 and Spark...
---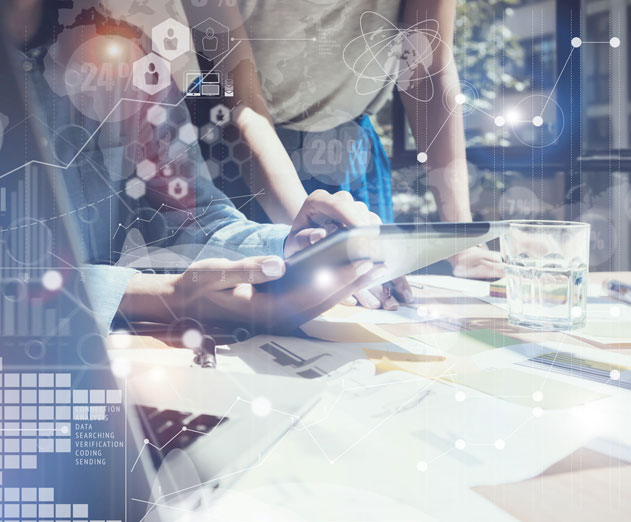 API monetization requires good API management
Friday, February 17, 2017 by Dmitry Sotnikov

More enterprises are going beyond the implementation of APIs to looking at how they can be monetized internally, externally, or both. In this article let's look at different monetization strategies and how they will affect which deployment model will be most effective in your enterprise: on-premises, in the cloud, or a hybrid approach.Indirect MonetizationOften companie...
---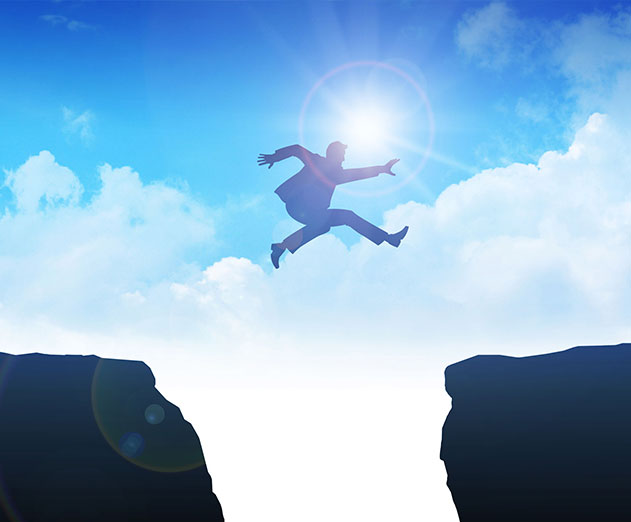 The IT delivery gap is slowing business
Thursday, February 16, 2017 by Michael Haynes

MuleSoft has announced the findings of its 2017 Connectivity Benchmark Report on digital transformation initiatives and the business impact of APIs.Based on a survey of 951 IT decision makers (ITDMs) globally, the report reveals a growing IT delivery gap that is slowing down the majority of the businesses surveyed and directly putting revenue at risk. With a convergence...
---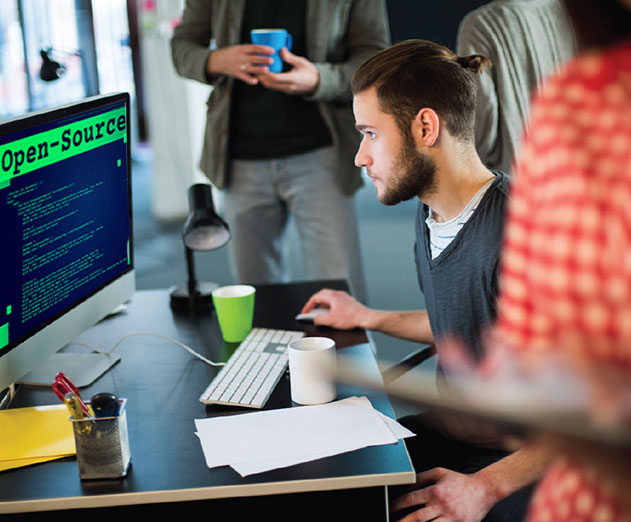 Container file system from Portworx goes open source
Wednesday, February 15, 2017 by Richard Harris

Portworx, a provider of container data services for DevOps, has announced that it is open-sourcing a filesystem that is purpose-built for containers: the Layer Cloning File System (LCFS). Created to encourage increased innovation in a fundamental technology that boots all containers, LCFS aims to improve the speed of downloading, booting, tearing-down, and building cont...
---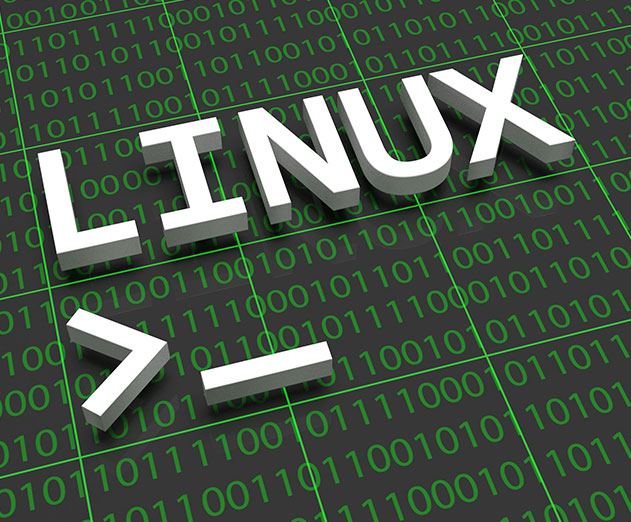 Capsule8 comes out of stealth to help protect Linux from attacks
Wednesday, February 15, 2017 by Christian Hargrave

Capsule8 has emerged from stealth mode to unveil its plans for the industry's first container-aware, real-time threat protection platform designed to protect legacy and next-generation Linux infrastructures from both known and unknown attacks. Founded by experienced hackers John Viega, Dino Dai Zovi and Brandon Edwards, Capsule8 is being built on the real-world experien...
---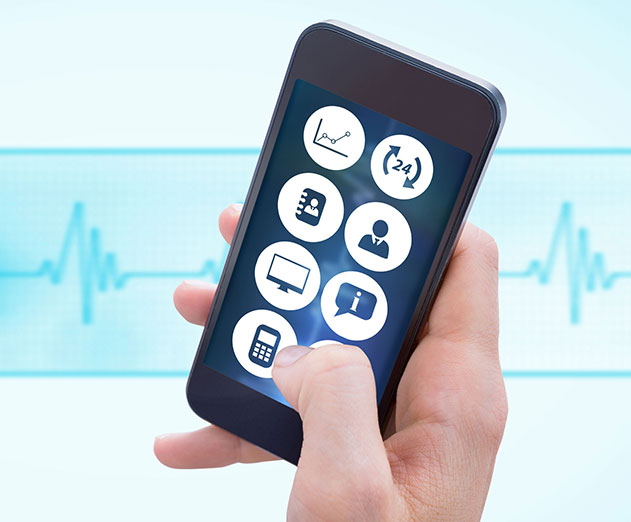 Datadog APM released
Wednesday, February 15, 2017 by Christian Hargrave

Datadog has announced the general availability of Datadog APM (Application Performance Monitoring). This new feature extends the company's existing infrastructure monitoring platform to now enable development and operations (DevOps) teams to quickly troubleshoot issues in complex, distributed applications that run across hybrid clouds and employ microservices, container...
---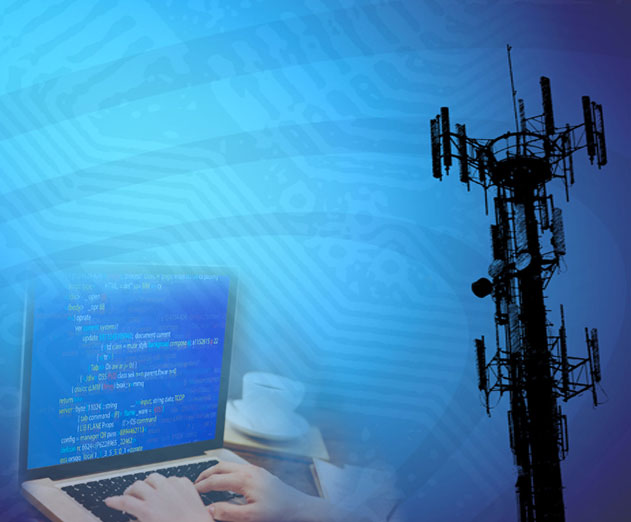 Code your own network: The changing face of telco
Wednesday, February 15, 2017 by Richard Harris

There is a transformation occurring in enterprise communications with developers at the center. The developer community is driven by a vision to offer creative applications of communications within their apps and services that deliver a unique user experience. Unfortunately, innovating with traditional telecom carriers has been historically difficult. Dependence on an o...
---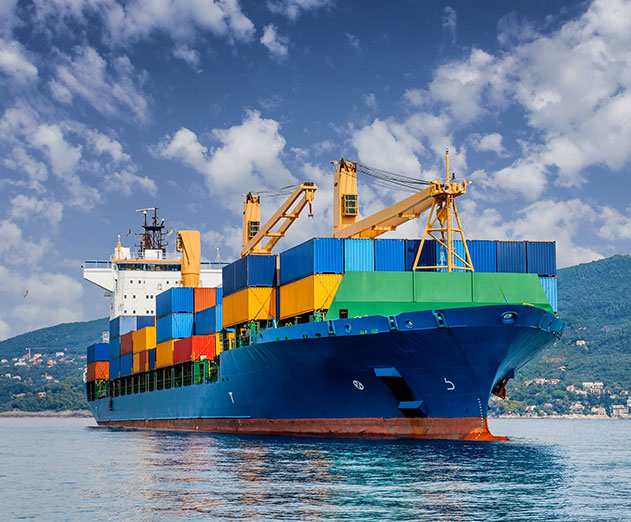 Anchore Navigator adds more registries to find containers in
Wednesday, February 15, 2017 by Michael Haynes

With nearly 500,000 images on DockerHub and thousands more hosted by cloud providers such as Amazon and Google, finding the right container image and keeping track of updates is becoming increasingly complicated. And that's not even mentioning the growing number of private registries hosted by independent software vendors.That's why Anchore, Inc. thinks that their free ...
---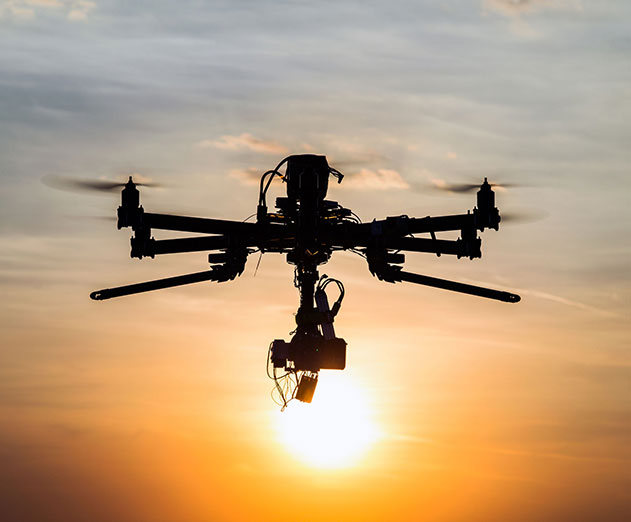 IDTechEx report reveals much larger drone opportunity
Tuesday, February 14, 2017 by Richard Harris

Just when many investors are running for the exit, having burnt their fingers with toy drones and the like, IDTechEx reveals a much bigger picture with considerable potential for the level-headed. The new IDTechEx report, "Electric UAV Drones: Autonomous, Energy Independent 2017-2027" invites developers, and software engineers to consider the trends to larger drones inc...
---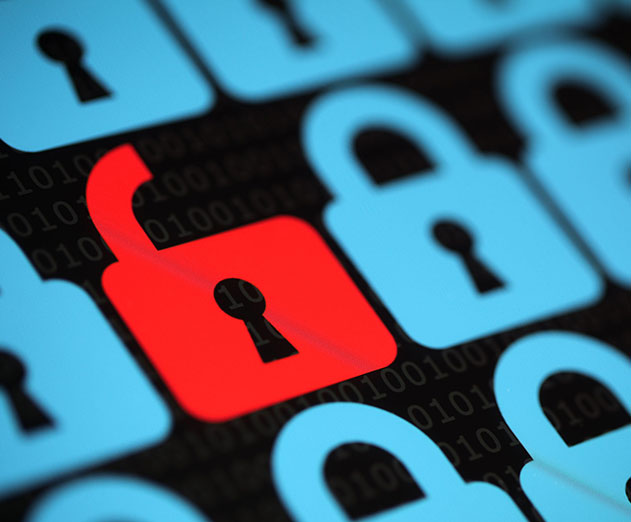 80 percent of web apps have security flaws
Tuesday, February 14, 2017 by Michael Haynes

Data collected by Contrast Labs has revealed that sensitive data exposures, which include missing and weak encryption, are the top vulnerability plaguing 69 percent of web applications and accounting for 26 percent of all vulnerabilities. Their research has also found that 80 percent of tested software applications had at least one vulnerability, with an average of 45 v...
---
App customer loyalty: 3 things to look for in a loyalty API
Tuesday, February 14, 2017 by Christopher Barnard

For the modern consumer, rewards are an essential part of their shopping experience; just last year the number of loyalty program memberships in the United States topped three billion - a 26 percent increase from 2013. With a growing demand for loyalty programs, there is no better time for developers to incorporate loyalty into their products, apps, point of sale softwa...
---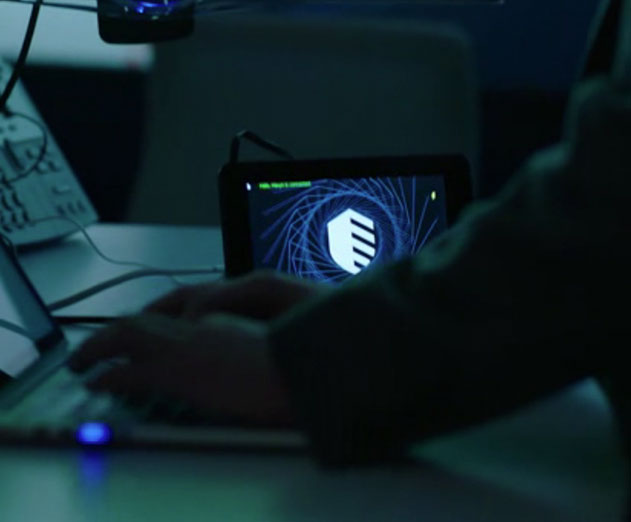 IBM Watson for cyber security has cognitive skills
Monday, February 13, 2017 by Richard Harris

According to IBM research, security teams sift through more than 200,000 security events per day on average, leading to over 20,000 hours per year wasted chasing false positives. The need to introduce cognitive technologies into security operations centers will be critical to keep up with the anticipated doubling of security incidents over the next five years and increa...
---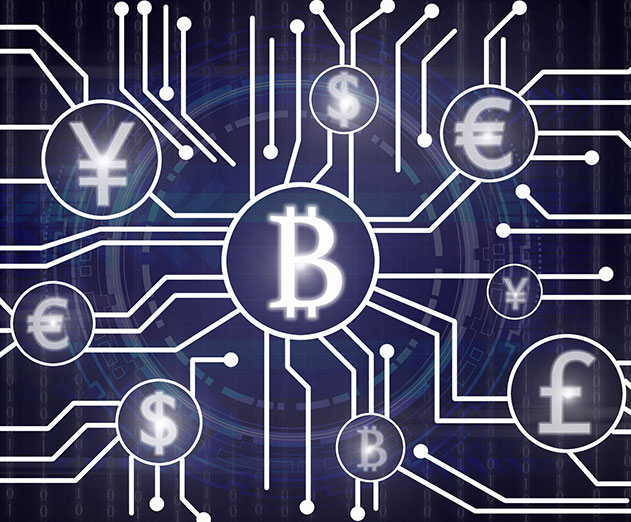 Easily use blockchain with industrial-grade security systems
Monday, February 13, 2017 by Christian Hargrave

Accenture has unveiled their new solution that simplifies the ability of blockchain technology to integrate with the industrial-grade security systems that support sectors including financial services, healthcare and government. The solution creates a developer-friendly interface between emerging blockchain platforms and widely used hardware security technology. Accentu...
---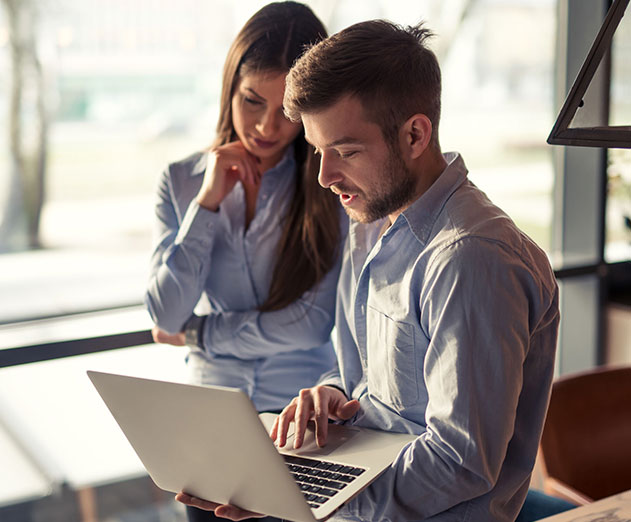 CompTIA shows how tech continues to shape the world
Monday, February 13, 2017 by Richard Harris

Paced by anticipated customer demand for emerging technology, services and software, information technology (IT) industry executives enter 2017 with a positive outlook, according to the IT Industry Outlook 2017 released by CompTIA, a technology association. Their "consensus forecast" projects global industry growth of 4.1 percent in 2017."With the groundwork of cloud, m...
---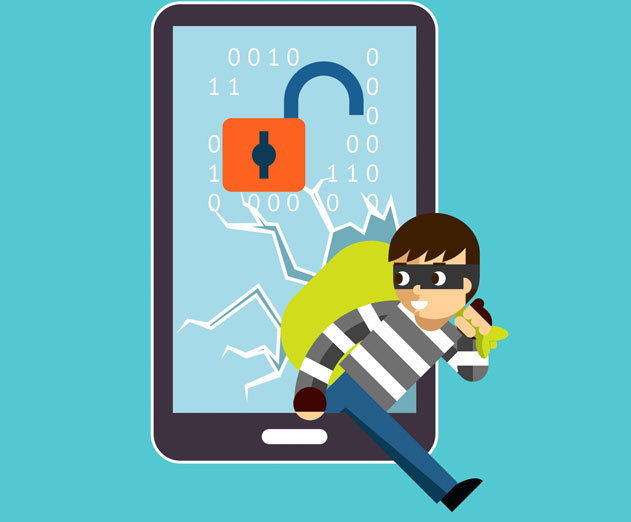 Stopping mobile ad fraud
Sunday, February 12, 2017 by Richard Harris

ClicksMob just released a data report that gives key insights into the $8.2 billion ad fraud problem by analyzing data collected throughout 2016. In the report they address not only the surface problem of the billions of wasted cash but they go on to talk about how all of this fraud is actually tainting a lot of mobile marketing analytics with "dirty data." As...
---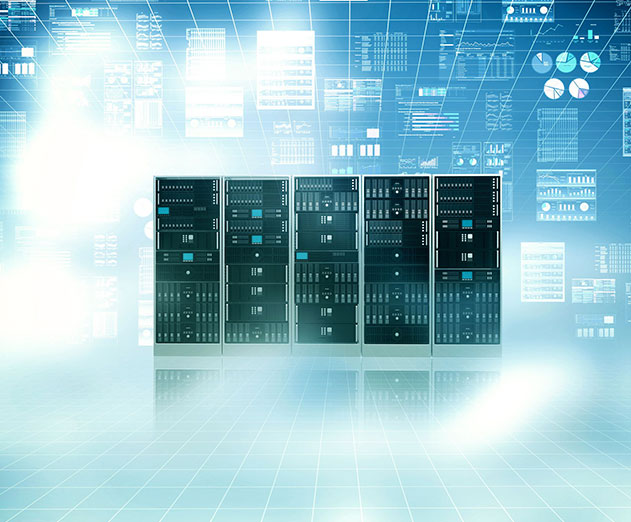 VMKings launch a new VPS hosting program aimed at developers
Wednesday, February 08, 2017 by Christian Hargrave

VMKings, a cloud provider for developers, has launched its VPS (Virtual Private Server) hosting solution. Due to the private nature of the VPS technology, developers can now be the administrators of their solution without having to worry about maintenance.While other cloud solution providers (CSPs) offer generalized services to all sectors, VMKings, created by a team of...
---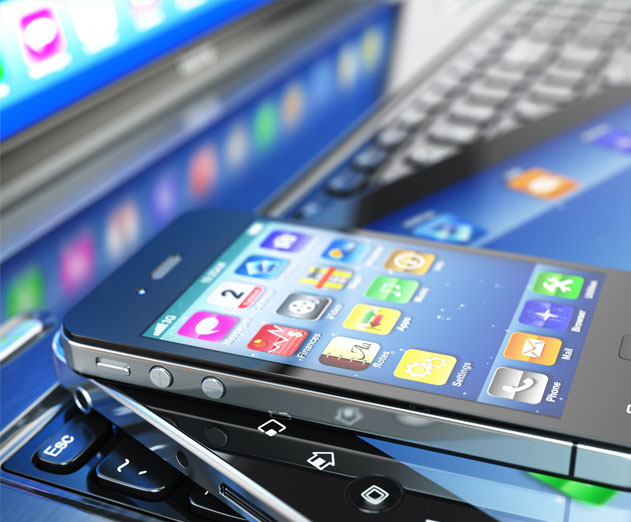 Test automation usage on the rise
Wednesday, February 08, 2017 by Michael Haynes

A study conducted by Wipro Limited, a consulting and business process services company, has found an 85% jump in Test Automation across industries to keep pace with the evolving technology landscape. The study, titled 'State of Quality 2016' was conducted over a period of nine months by Wipro's Testing Services practice using analytical tools, with the objective of iden...
---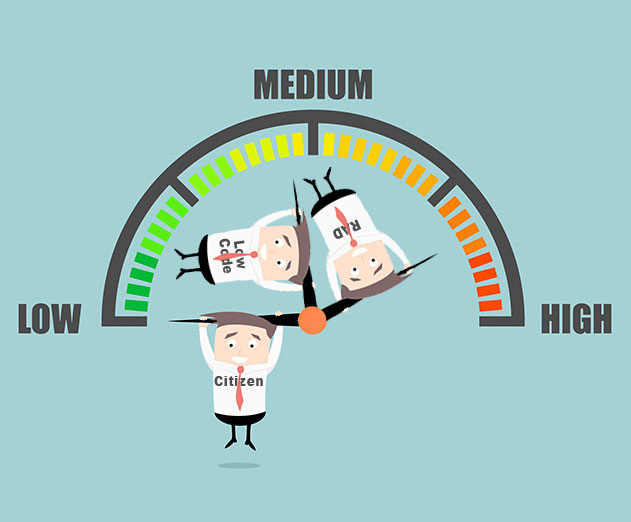 How citizen developers pose risks for data integrity
Tuesday, February 07, 2017 by Richard Harris

In new survey of over 500 IT Decision Makers, 75 percent believe an enterprise low-code platform is the solution to harness the energy of citizen application developers, while mitigating risks In a new YouGov survey commissioned by Appian, large IT companies state that citizen developers pose risks for data integrity (73% of respondents), security (69% of responden...
---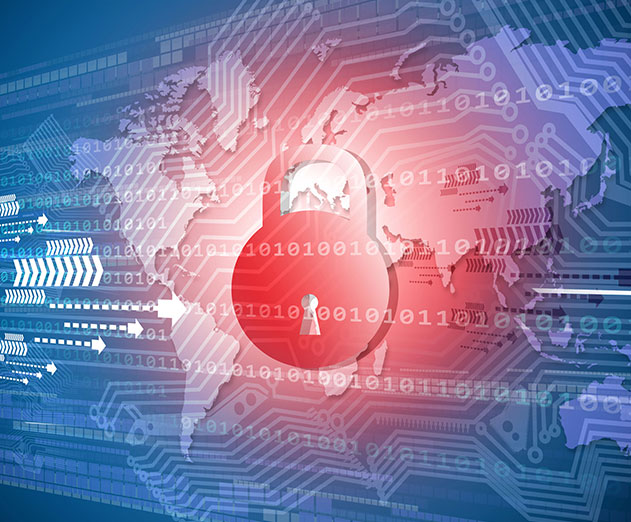 Introducing a web security ACL to block based on device fingerprints
Friday, February 03, 2017 by Richard Harris

Distil Networks, Inc., a bot detection and mitigation company, has announced a web application security Access Control List (ACL) platformA to block based on device fingerprints, providing a more effective way for website defenders to manage and apply whitelists and blacklists across their online applications."A key piece of feedback we got from our Bot Defense Council ...
---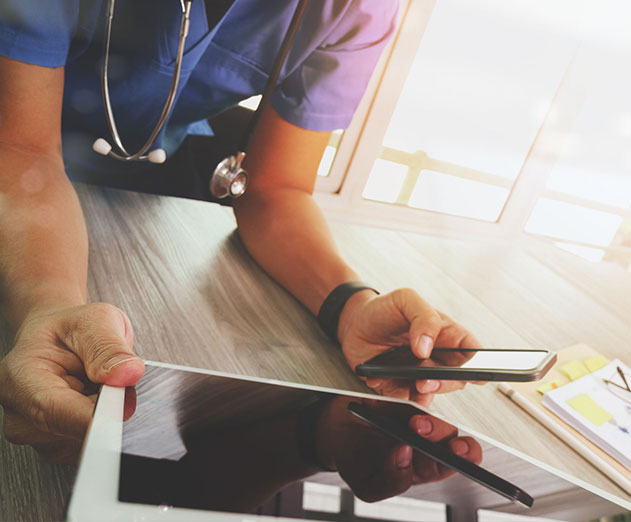 Callidus Health's technology is using ShoreTel's CPaaS
Friday, February 03, 2017 by Michael Haynes

ShoreTel, a provider of communication solutions, has announced that Callidus Health's technology is powered by Summit, their Communications Platform as a Service (CPaaS) architecture. Callidus Health needed a reliable platform to serve as the foundation for their healthcare answering service and communications suite. Since their communications suite handles patien...
---