Security magazine search results
App Developer Magazine issues we found relating to Security
---
Inside this issue we have the Top Global Apps report from Distimo you won't want to miss! NTIA's code of conduct for app developers and how it's going to affect your app development efforts, why push notifications should be a part of most apps, what to consider with COPPA compliancy when developing apps, everything you need to know about app store optimization, and loads more!
---
Security news search results
Developer news items we found relating to Security
150 results
---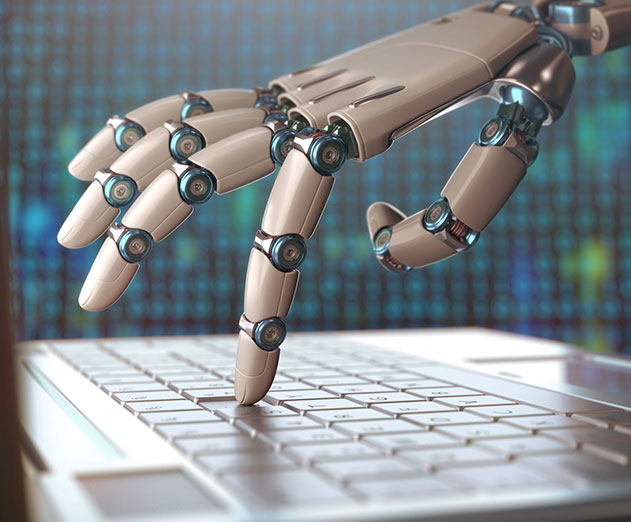 Red Hat survey identifies where tech investment is happening most
Friday, January 19, 2018 by Richard Harris

A new survey from Red Hat is out, aimed to better understand how technologies are being applied and the impact they are having in the enterprise. Red Hat commissioned research firm Vanson Bourne to survey 300 IT decision makers from organizations in the U.S., Europe and Asia that employ a significant field workforce. The survey examined investment trends, current a...
---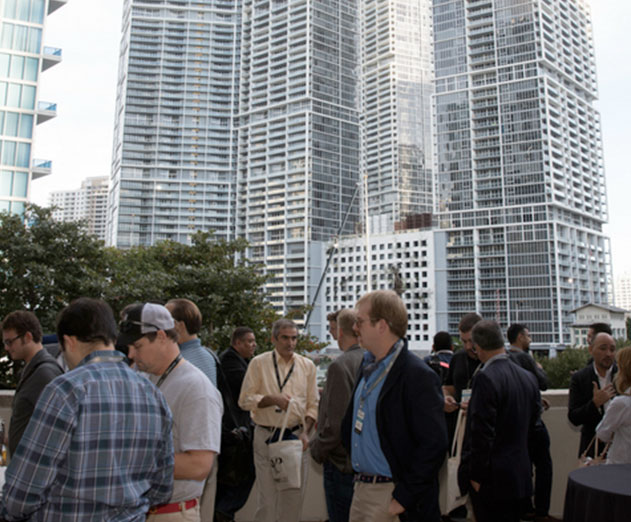 Buying Aitheon at the North American Bitcoin Conference
Thursday, January 18, 2018 by Richard Harris

AI segment headliner at the North American Bitcoin Conference, Aitheon launches worldwide token presale on their website. The company is building a digital ecosystem to simplify many processes through AI, robotic, and human symbiosis.The architect of this innovative ecosystem, Andrew Archer, has been described as Creator of Disruptive Technologies through Inno...
---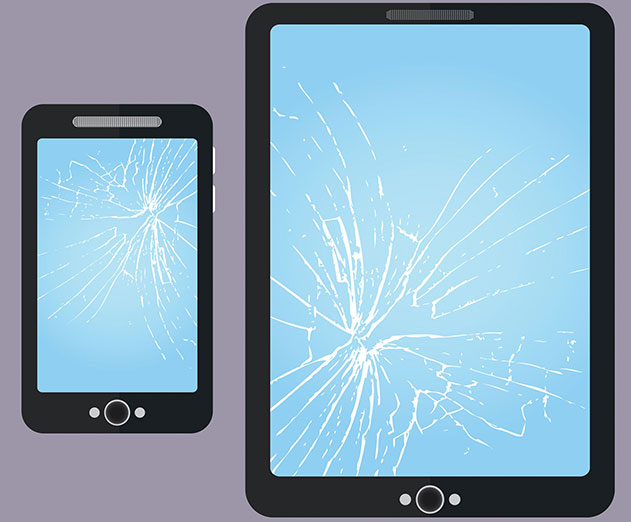 TapSafe warranty app launches at CES
Monday, January 15, 2018 by Richard Harris

TapSafe, a new warranty app and platform, will help consumers find, identify and protect all of their connected devices. The new product, developed by AmTrust Innovation, the products and services innovation arm of AmTrust Financial, allows users to buy warranty protection and technical support for any connected devices. Nearly three-quarters (74%) of US households have...
---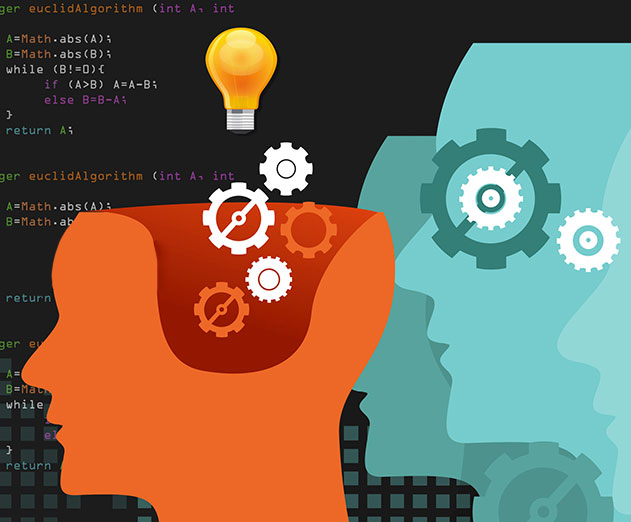 Continuous testing challenges for dev teams in 2018
Friday, January 12, 2018 by Eran Kinsbruner

Today's world revolves around digital technologies. For example, consider how much time you spend on your cell phone in a single day. According to analytics firm Flurry, it's more than five hours. From making calls to utilizing things like social media. banking and healthcare apps, there's an app for just about everything. But what if the apps that help run our lives su...
---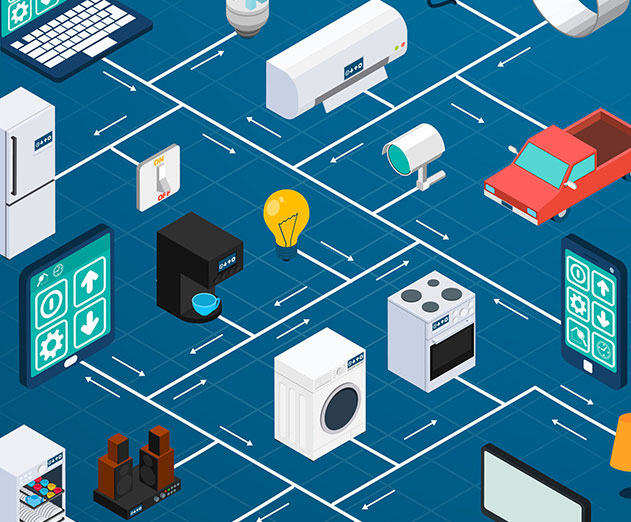 Overcoming IoT security threats to achieve better ROI
Monday, January 08, 2018 by Richard Harris

With B2B IoT segments expected to generate more than $300B annually by 2020, it's no surprise that companies are rushing to build out their IoT businesses and cash in on the modern day gold-rush. However, many manufacturers are struggling to achieve long term profitability for their IoT projects beyond initial hardware sales.The key to ensuring an organization's IoT inv...
---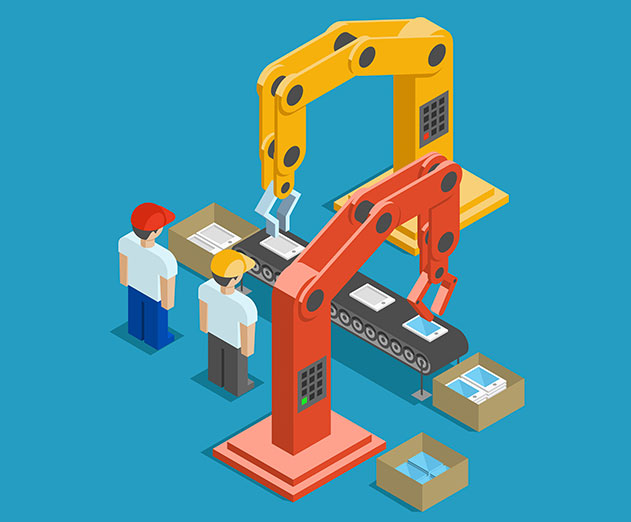 6 ways your company could be using automation software
Friday, January 05, 2018 by Steve Allen

When it comes to robots and our future as human beings, there are two different directions your imagination might take you. On one hand, you've probably watched terrifying imaginings of machines turning against mankind in films like The Matrix and The Terminator. In contrast, if you look around at the real world, you see can the reality of machines working side by side ...
---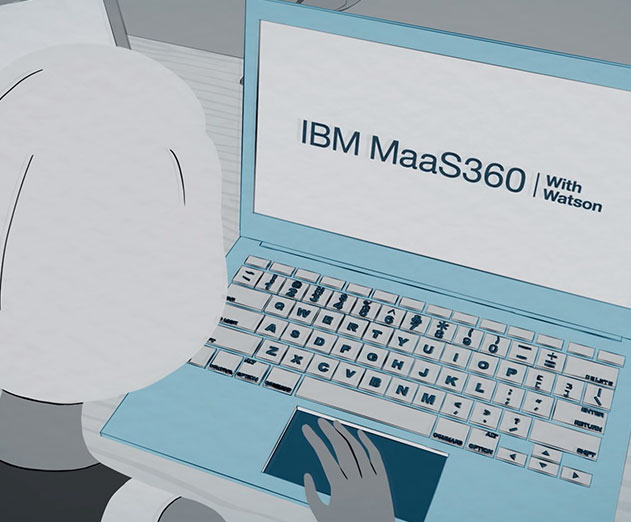 IBM MaaS360 comes to the Cloud Marketplace
Wednesday, January 03, 2018 by Richard Harris

Ingram Micro Inc. is helping drive AI-powered cloud technology with the addition of IBM MaaS360 with Watson on the Ingram Micro Cloud Marketplace, an automated e-commerce platform that offers more than 200 vetted cloud services. This expanded relationship with IBM Security helps Ingram Micro reseller and solution provider partners deliver a leading endpoint security sol...
---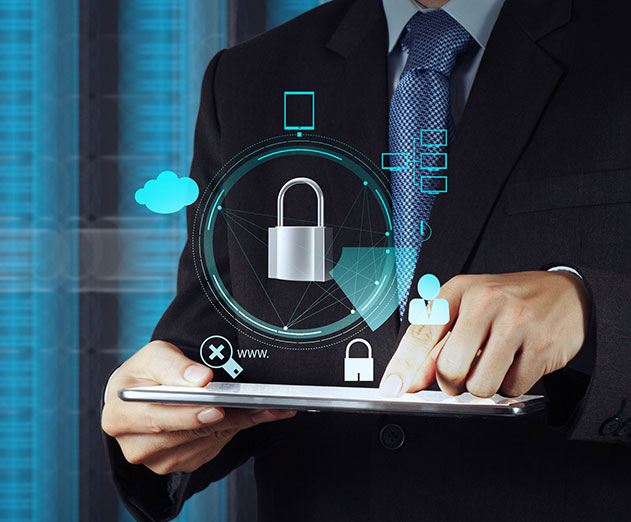 Cisco releases security connector app for iOS devices
Tuesday, January 02, 2018 by Christian Hargrave

Cisco announced the availability of Cisco Security Connector, a security app designed to give enterprises the deepest visibility and control over network activity on iOS devices, now in the App Store.Apple has designed iOS to be secure from the ground up and to be simple, intuitive, and powerful for users. By using iPhones and iPads with iOS 11 and Cisco Security Connec...
---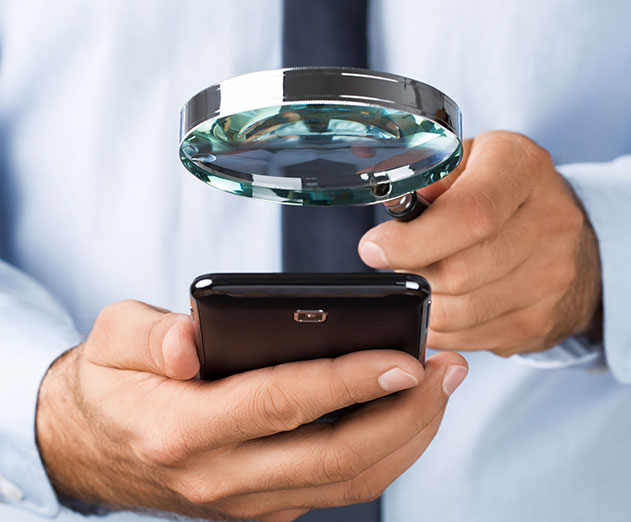 How to protect IP communications from telecom fraud
Thursday, December 28, 2017 by William King

Software-based IP communications continue to grow in popularity because of the added reliability, reach and control they allow businesses to have over their telecom resources. However, as more developers continue to transfer enterprise communications from legacy telcos to cloud-based service providers, the threat of telecom fraud and cyber-attacks also rise. Accord...
---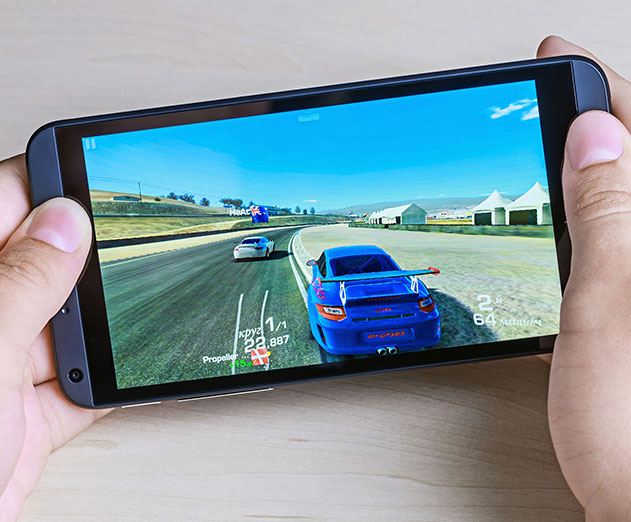 Making a mobile game that sticks this season
Wednesday, December 27, 2017 by Nelson Rodriguez

'Tis the season to be gaming. With dozens of new titles expected to hit the shelves, app stores and console and PC marketplaces this holiday season, it's critical that developers level up their strategies for a successful game launch to earn a hefty slice of this year's holiday gaming sales pie.After building a terrific game, a successful holiday launch hinges on provid...
---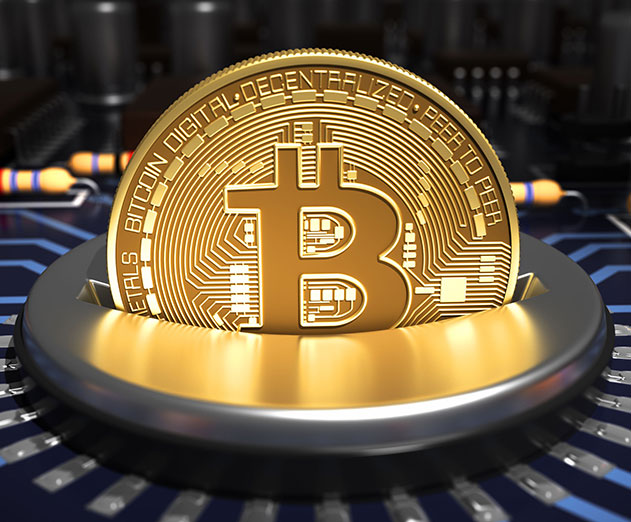 Bitcoin expert talks on price escalation and future implications
Sunday, December 24, 2017 by Richard Harris

Bitcoin is making waves in the investment community with its meteoric rise to prominence and crazy volatile price changes. And naturally, no one is sure what to make of it all. Is it a bubble? Will it continue to rise with uncompromising growth? Is it already too late to invest?That's why we had a chat with an expert on the matter to learn more about what's to come in t...
---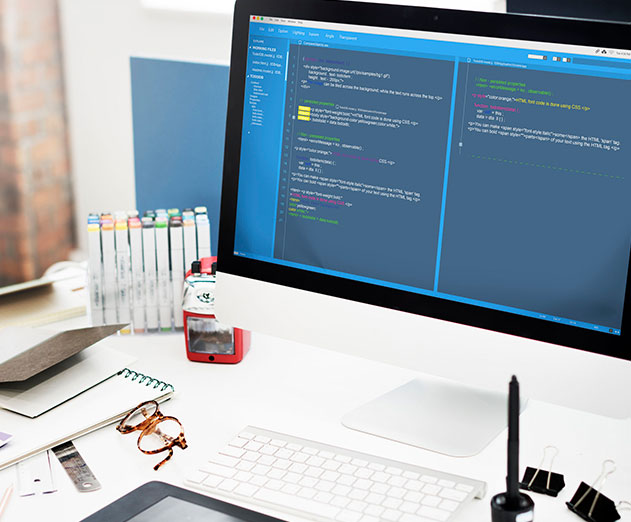 2-pass app development
Monday, December 18, 2017 by Karthick Viswanathan

The concept of Bimodal IT is changing the face of enterprise operations, which need to be agile and secure, but also need to de-silo business and technology operations for the sake of creating better applications. As Gartner defines it, "Bimodal IT is the practice of managing two separate and coherent modes of IT delivery - one of them focuses on stability and the other...
---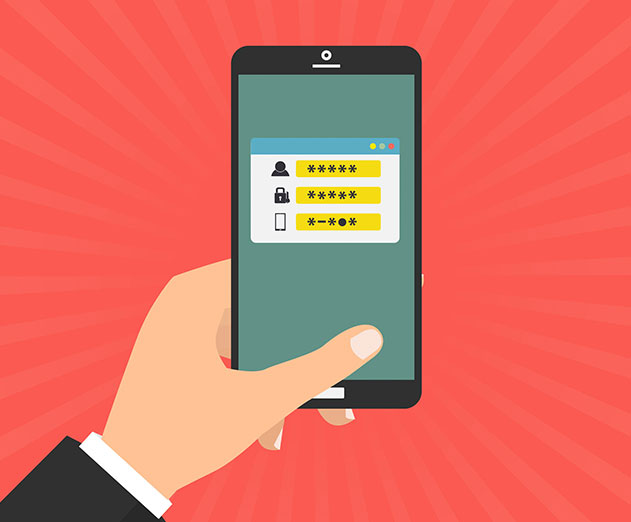 Exostar launches mobile multifactor authentication solution
Friday, December 15, 2017 by Richard Harris

Exostar has announced the general availability of a new option for multifactor authentication. Exostar Mobile ID is a smartphone or tablet app-based authenticator for which it has achieved Level 3 SAFE-BioPharma certification under the FICAM trust framework. The solution turns an individual's mobile device into a secure hardware-based second factor for access control to...
---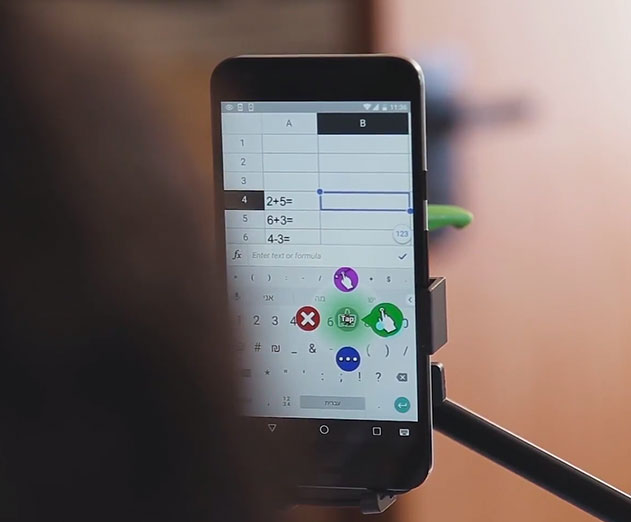 Open Sesame technology changes the world for paralyzed people
Friday, December 15, 2017 by Richard Harris

Sesame Enable seeks to open a new door to independence for millions of quadriplegics and people with disabilities around the world through the development of the first touch-free smartphone and tablet app called Open Sesame.Open Sesame technology works by tracking user's head movements using the front-facing camera of a smartphone or tablet. Users activate the app throu...
---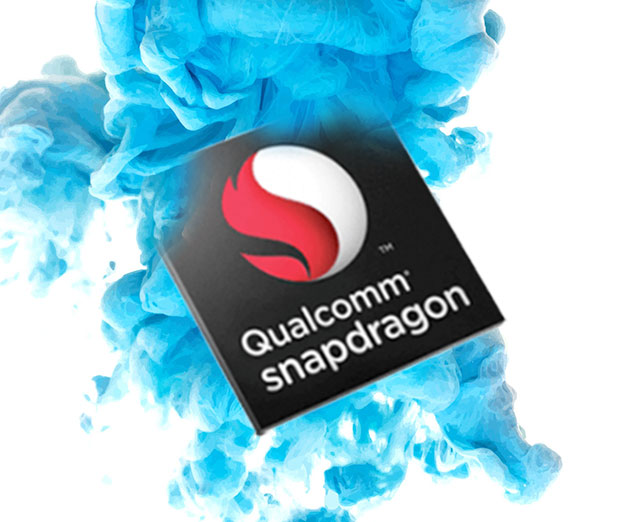 Elliptic Labs to use Snapdragon Neural Processing Engine
Wednesday, December 13, 2017 by Richard Harris

Elliptic Labs has announced that its touch-free ultrasound gesture technology is running on the Qualcomm Snapdragon 845 Mobile Platform using the Snapdragon Neural Processing Engine (NPE). Elliptic Labs' ultrasound virtual sensors are an example of technology leveraging the NPE's machine learning and artificial intelligence optimization tools on the Snapdragon mobile pl...
---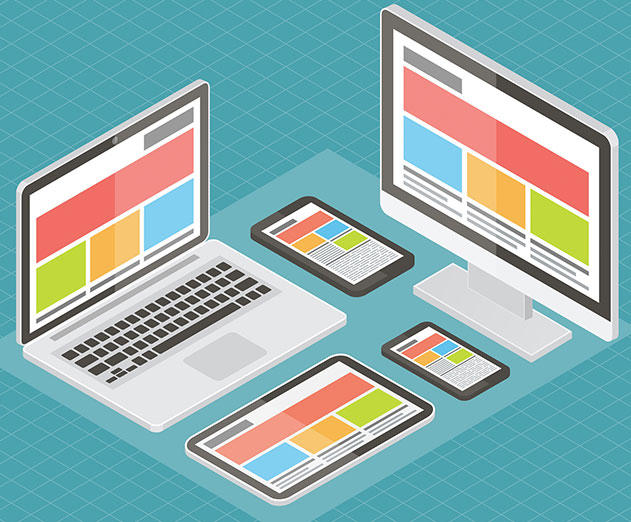 The shifting power dynamics of news on the Web
Monday, December 11, 2017 by Andrew Betts

Over the last several years, control of news on the web has drastically shifted. Social networks and search are increasingly how we find content, and our old loyalties to our favorite publications are giving way to consumption of content from varied and ever changing sources. Large, respectable publishers are still vital to a healthy news industry and indeed a healthy d...
---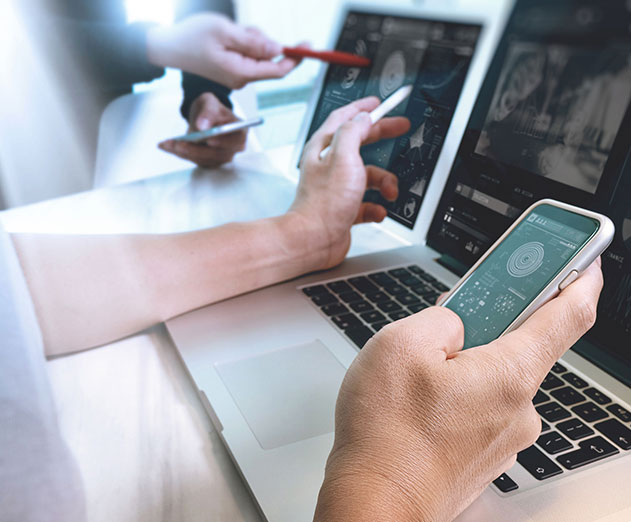 Device testing in the cloud empowers developers - and ad fraudsters
Friday, December 08, 2017 by Richard Harris

Cloud technology has been a game-changer for many industries. It has reduced IT costs, made updating and upgrading systems much easier, allowed businesses to scale operations quickly, and it has enabled flexible work collaboration. The cloud also has major implications on how digital ads are tested and served to millions of people globally. The opportunity to seamlessly...
---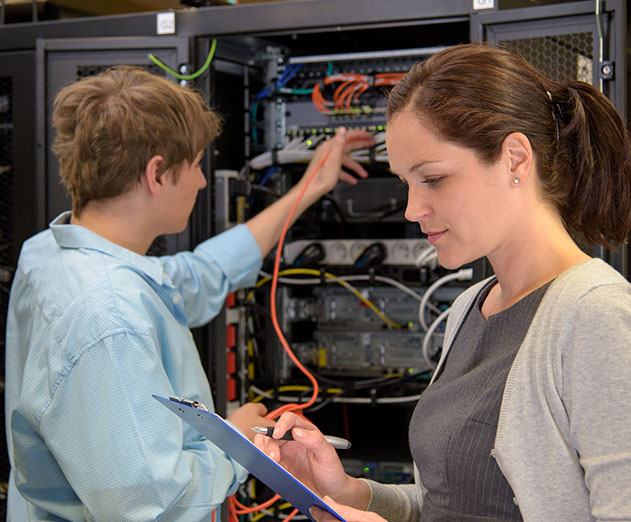 Citizen developers are on the rise
Thursday, December 07, 2017 by Christian Hargrave

Kintone has announced the results from a new report on low-code application platforms, "The Rise of the Citizen Developer: 2017 Low-Code Adoption Survey." Partnering with Unisphere Research, business and IT leaders from organizations of all sizes and across many industries, including the public sector, technology, banking/finance, healthcare, and more, were surveyed on ...
---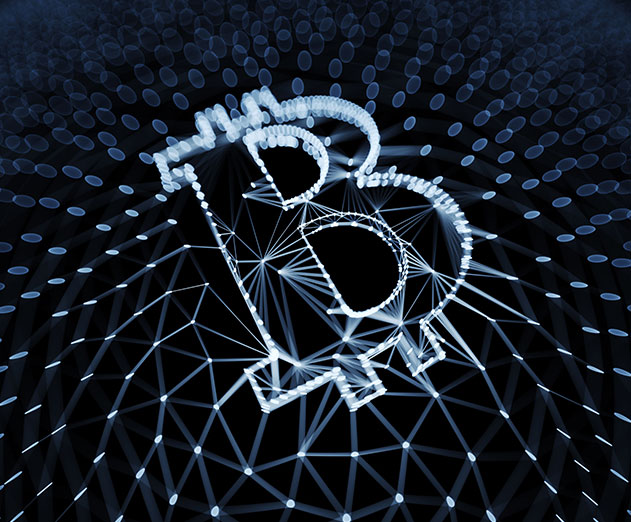 Bitland and FoodCoin partner to fulfill promises of Blockchain
Wednesday, December 06, 2017 by Richard Harris

Two blockchain companies, Bitland, based in the US, and FoodCoin, based in Switzerland, are partnering to bring the tools of blockchain to local communities. Many of the communities are in developing regions of the world. The goals of both FoodCoin Ecosystem and Bitland are to offer blockchain technologies to facilitate real world interactions that improve hum...
---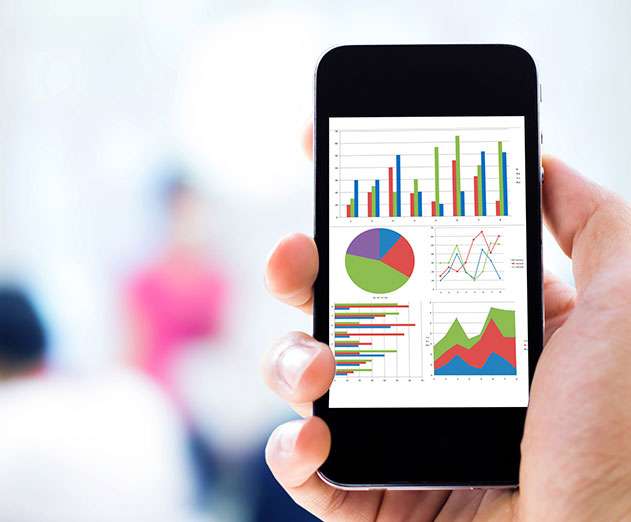 Appdome extends its platform to accelerate mobile management
Wednesday, December 06, 2017 by Christian Hargrave

Appdome has announced the immediate availability of its Mobility Suite, a new service offering that provides integration options for third-party and custom mobile apps being deployed within enterprise mobility management (EMM) solutions. The Appdome Mobility Suite extends EMM systems, allowing EMM and MDM (mobile device management) solutions to reach mobile ap...
---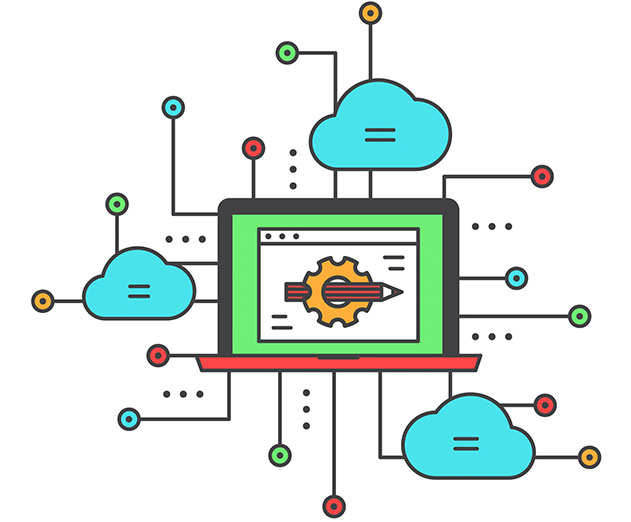 A single source to organize all your APIs
Tuesday, December 05, 2017 by Richard Harris

aapi, Inc. has launched a new portal that provides a single source for developers to create API success. aapi helps programmers work with APIs by optimizing research, discovery, integration, and testing.Using aapi's new API Portal, developers standardize their development processes while simplifying application integration, centrally managing API security, access and au...
---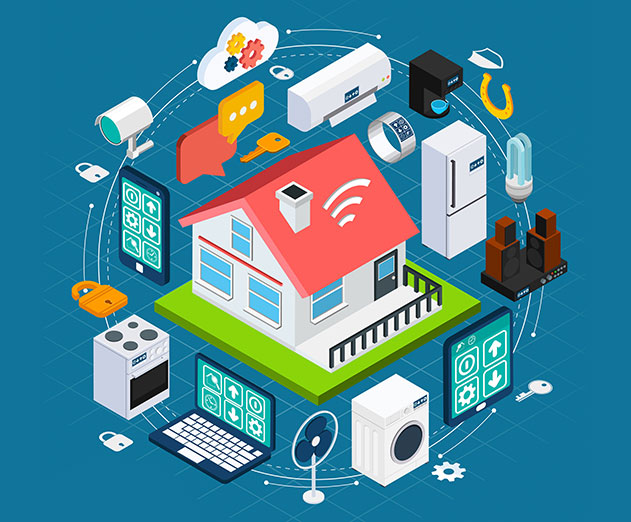 IoT security gets tighter thanks to SDC Edge
Tuesday, December 05, 2017 by Christian Hargrave

StreamSets Inc. has debuted StreamSets Data Collector Edge (SDC Edge), an end-to-end data ingestion solution for resource and connectivity constrained systems such as Internet of Things (IoT) devices and the network infrastructure and personal devices that inform cybersecurity applications.SDC Edge packs the core functionality of the widely adopted StreamSets Data Colle...
---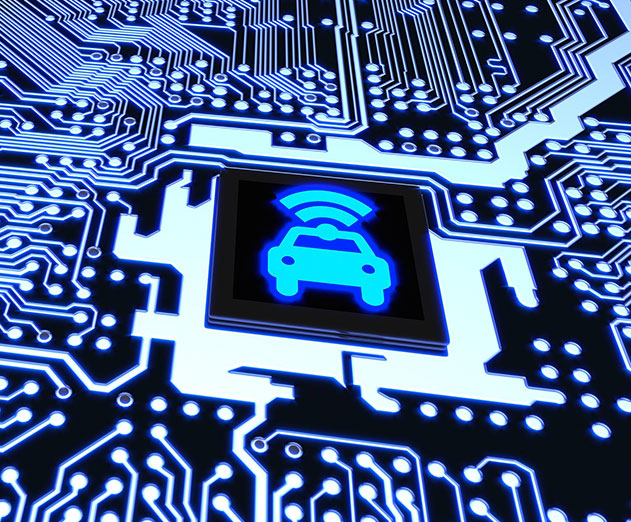 People are worried about internet-connected car security
Monday, December 04, 2017 by Christian Hargrave

Thales announced survey results revealing how respondents feel about the potential risks connected vehicles pose to their safety and the security of their personal information.Connected cars use mobile internet technology for safety systems and remote diagnostics (like "OnStar"), as well as controlling key functions via a smartphone, smartwatch, tablet or computer - ena...
---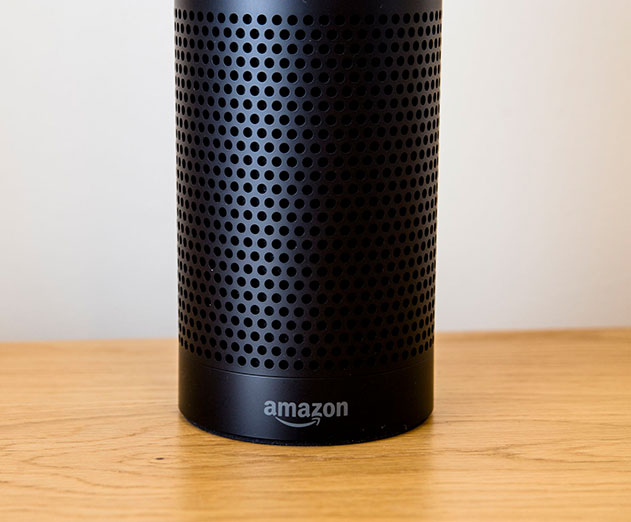 Software testing considerations for voice-first applications
Saturday, December 02, 2017 by Do Nguyen

The names Alexa and Echo are household names and someday soon, most people will have these devices in their homes, ordering takeout, picking out a song, answering trivia questions. Welcome to the voice-first applications era. Amazon and Google have sold millions of Amazon Alexa and Echo and Google Home devices and 24.5 million voice-first devices are expected to ship be...
---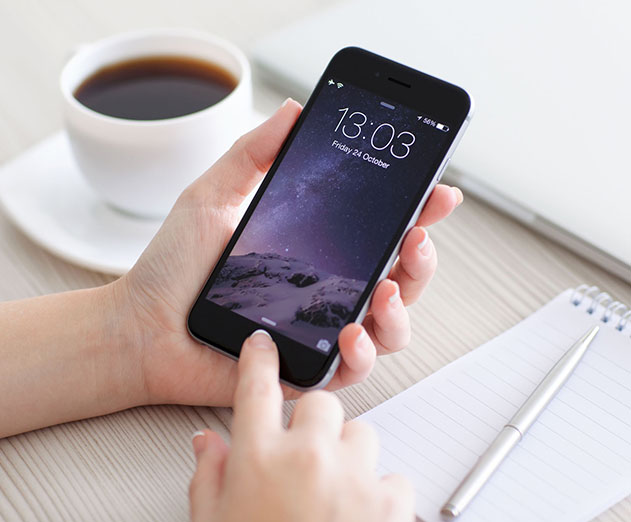 Does your organization need the iPhone X or not?
Thursday, November 30, 2017 by Craig Riegelhaupt

Do I need the new iPhone? No. But, I sure do want it.It's interesting that with the 10-year (aluminum) anniversary of the device, Apple has gone all glass around stainless steel, doing away with the aluminum frame for its flagship product.Now that the device has been launched, organizations will undoubtedly see a quick spike in broken, lost, and stolen devices - with en...
---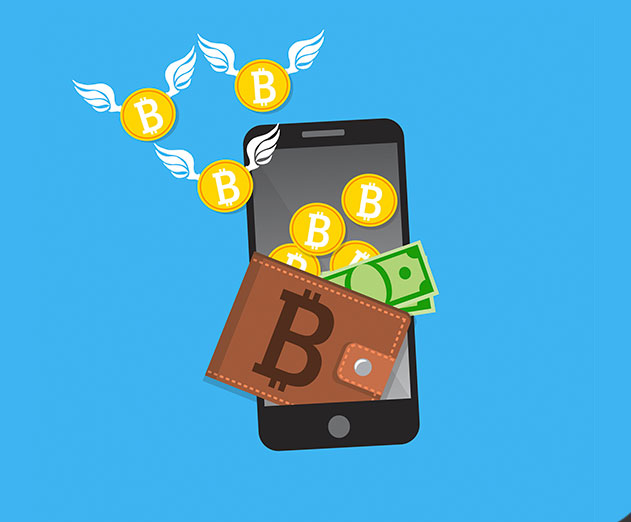 Most cryptocurrency mobile apps are vulnerable
Thursday, November 30, 2017 by Christian Hargrave

Over 1,300 crypto currencies exist today with over $300 Billion market capitalization. One of the most popular and oldest cryptocurrency - Bitcoin has almost reached $10,000 price after several months of fluctuation, but continuous and steady growth.A wide spectrum of mobile applications for cryptocurrencies were released during the last few years by various startups, i...
---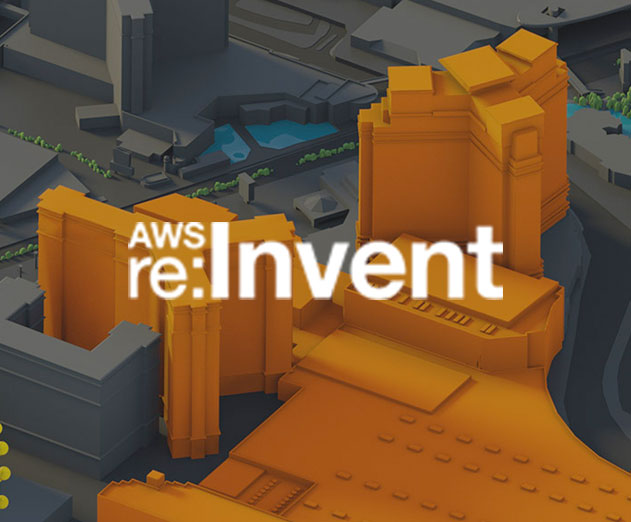 AWS expands VMware Cloud on AWS
Thursday, November 30, 2017 by Richard Harris

At AWS re:Invent 2017, VMware and Amazon Web Services(AWS) announced VMware Cloud on AWS is expanding availability from the U.S. West (Oregon) region to also include the AWS U.S. East (N. Virginia) region, and includes additional VMware capabilities and support for more AWS services, making it even easier for customers to move, run, and protect mission-critical applicat...
---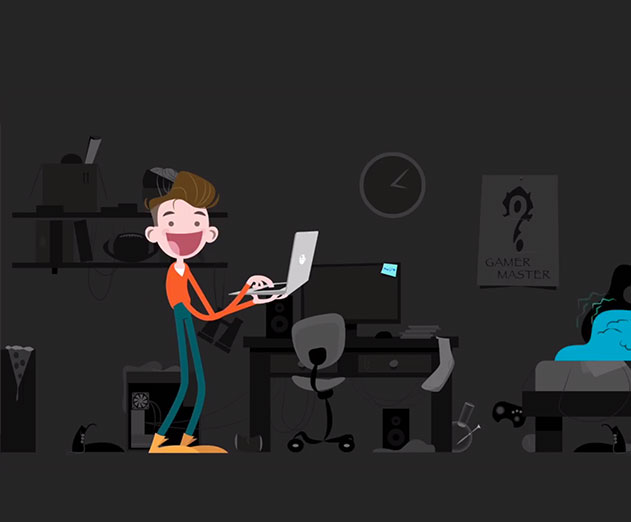 Prey expands mobile device management capabilities for iOS
Wednesday, November 29, 2017 by Christian Hargrave

Prey Software has announced Apple Push Certification for Prey software. Organizations now have a simple path to mobile device security and management using its connection with Apple iOS for full remote control and access to Apple laptops, iPhones, and smart devices.Mobile Device Management for iOS requires the use of various digital certificates for its operation, and A...
---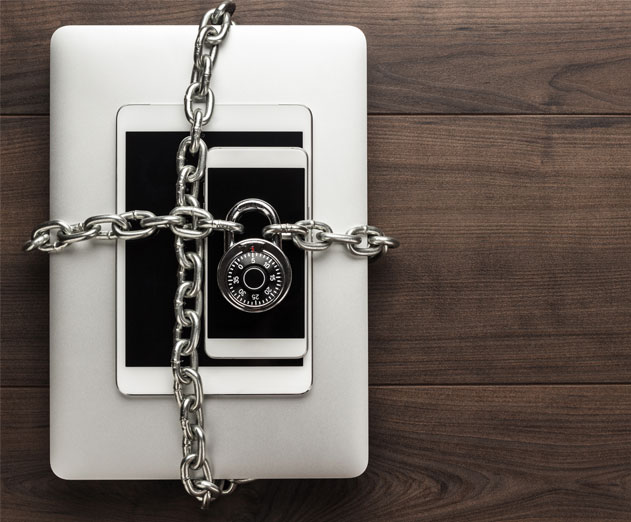 DevOps security gets a boost from CA Technologies
Wednesday, November 22, 2017 by Richard Harris

CA Technologies announced new enhancements to CA's DevOps portfolio that deliver on the promise of faster software development and delivery. New releases in the Continuous Delivery portfolio and CA Digital Experience Monitoring accelerate and automate development and release, improve testing, and provide unprecedented visibility into digital experiences."As companies in...
---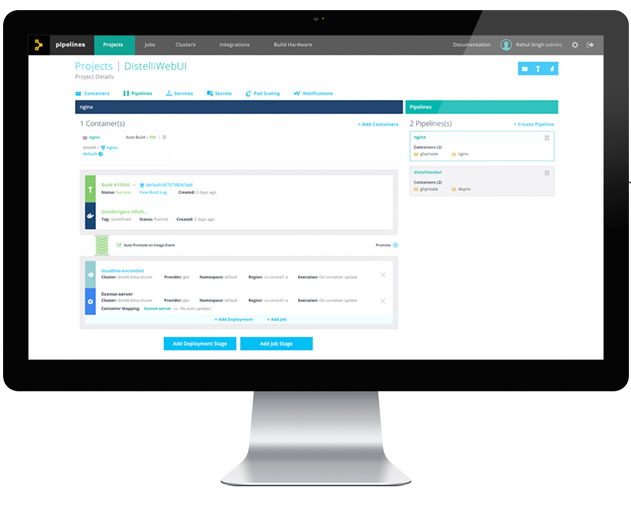 Puppet partners with Amazon Web Services for agile cloud migration
Wednesday, November 22, 2017 by Richard Harris

Puppet announced a new collaboration with Amazon Web Services (AWS), which includes the launch of AWS OpsWorks for Puppet Enterprise, a new, fully-managed Puppet Master. This new solution empowers customers with a complete automation strategy for operating at scale, while providing them with the agility and flexibility of the cloud.In order to successfully operate and s...
---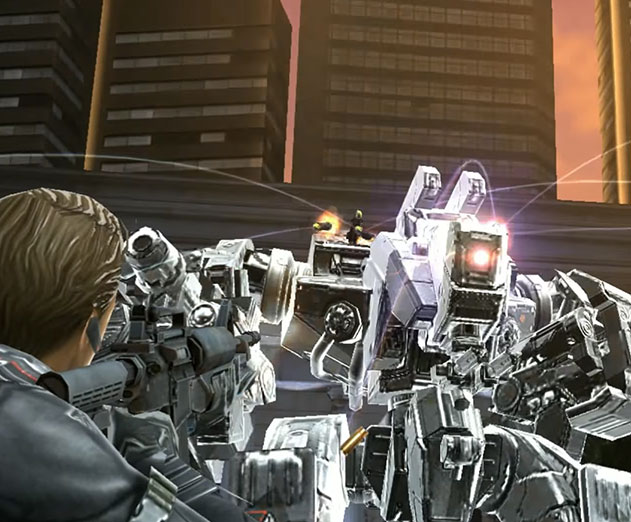 The mobile gaming industry meets blockchain
Friday, November 17, 2017 by Richard Harris

Dragonfly and DECENT have come together to bring blockchain to the gaming industry. Together, they are set to tackle some common challenges by creating an innovative digital marketplace solution. The mobile gaming industry is evolving rapidly Dragonfly has called on DECENT to help develop a new and fully integrated blockchain-based marketplace.Like the sound of a block...
---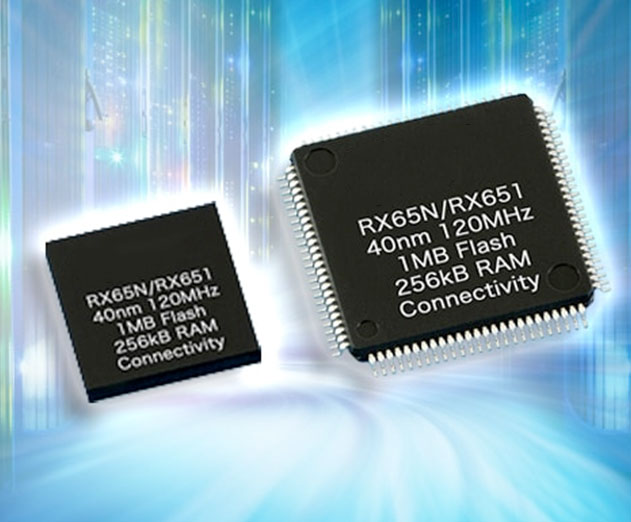 Renesas Electronics expands their microcontroller offerings
Thursday, November 16, 2017 by Christian Hargrave

Renesas Electronics Corporation announced the expansion of its RX65N/RX651 Group of microcontroller (MCU) lineup that addresses advanced security needs for connected devices operating in industrial automation, building automation, and smart metering systems. The expanded lineup features MCUs with integrated Trusted Secure IP, and enhanced, trusted flash functionality an...
---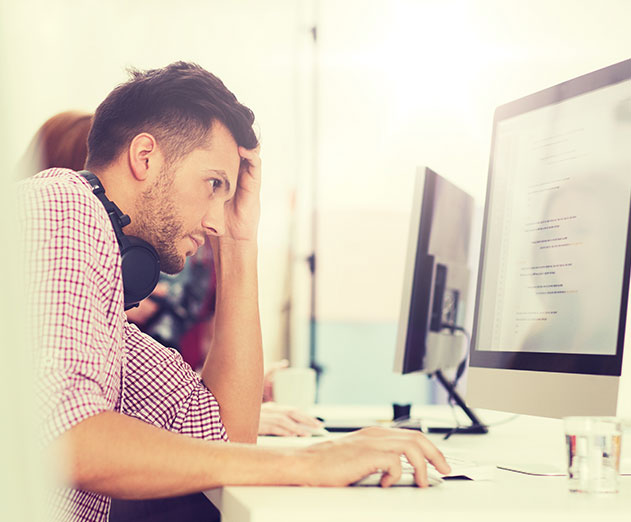 GitLab tells us about Auto DevOps
Wednesday, November 15, 2017 by Richard Harris

As enterprises begin to embrace the benefits of DevOps to improve their application workflow, challenges still exist in the development process that prevent a streamlined workflow between developers and operations. In this interview, Sid Sijbrandij, CEO and co-founder at GitLab, shares insight on the company's plans to offer an automated approach to DevOps, and shares s...
---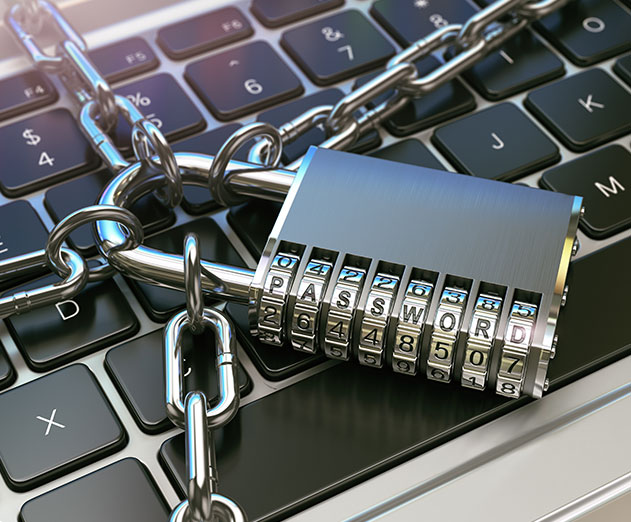 Why your app should have OAuth 2.0
Tuesday, November 14, 2017 by James King

Consumer demand couldn't be more clear - the more apps, the better. On average, consumers launch at least nine apps per day and more than 30 each month, and they tend to browse such apps for hours at a time. Users spend more than three hours a day on their smartphones, and nearly 90 percent of that time is devoted to apps. While much is made of app responsiven...
---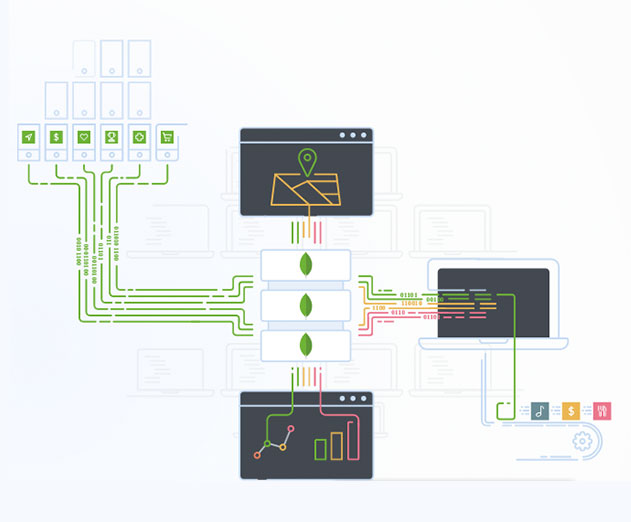 MongoDB 3.6 set to release in December 2017
Thursday, November 09, 2017 by Richard Harris

MongoDB Inc. announced the release of MongoDB 3.6, the latest release of their NoSQL database solution. According to the company, v3.6 of the solution will be made available in early December of 2017."MongoDB was created by developers, for developers to provide a modern database designed for today's highly sophisticated applications. This latest release delivers key in...
---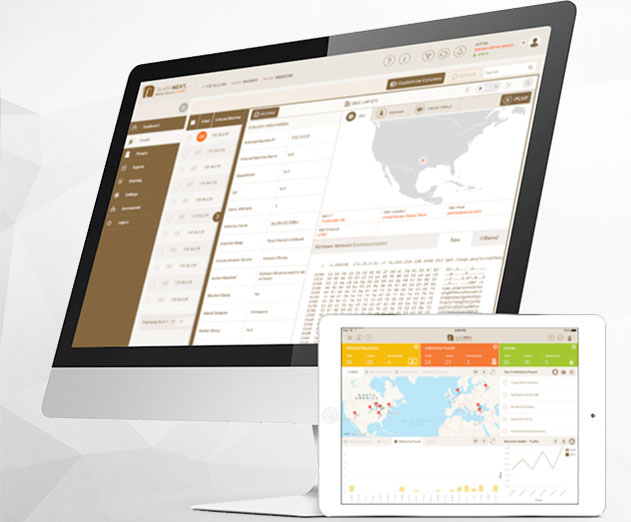 SlashNext launches AI internet threat protection system
Thursday, November 09, 2017 by Christian Hargrave

SlashNext announced the company's broad market release of the SlashNext Internet Access Protection System to protect organizations from cross platform social engineering and phishing, malware, exploits and callback attacks. The system goes beyond first generation signature-based and second generation sandbox-based technologies and deploys artificial intelligence and cog...
---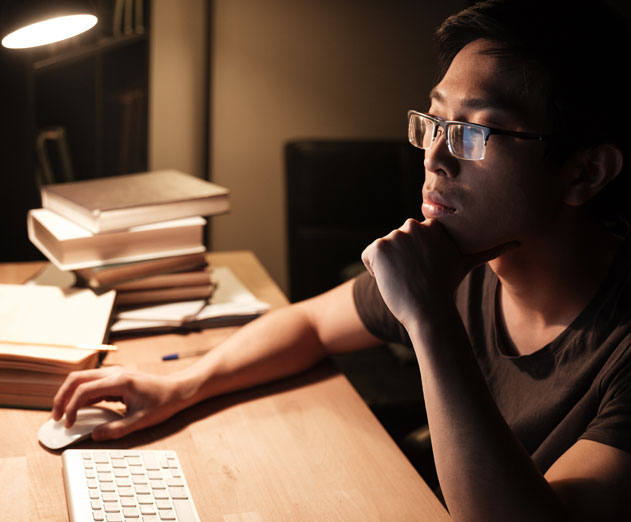 Point and click app development with Metavine GO
Wednesday, November 08, 2017 by Richard Harris

A recent report by Gartner finds that "more than 80% of top global enterprises have significant business unit development underway, much of it unseen and unsanctioned by IT, but less than 20% have a collaborative citizen development strategy in place." (Citizen Development is Fundamental to Digital Transformation, Oct 13, 2017, Driver, Wong, Baker). To help solve t...
---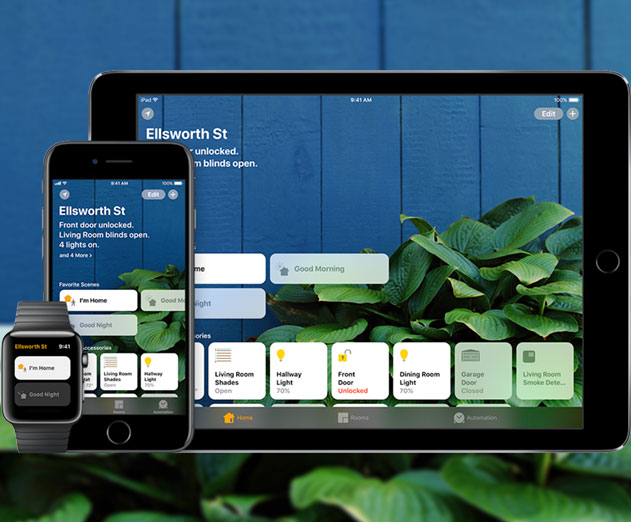 NXP releases their HomeKit SDK for Apple IoT
Tuesday, November 07, 2017 by Richard Harris

NXP Semiconductors announced that its Apple HomeKit Software Development Kit (SDK) offers full support for home automation applications using HomeKit, delivering exceptional performance, advanced security, while supporting all connectivity options, including BLE, Wi-Fi, Ethernet, and remote access over iCloud.HomeKit is a framework in iOS that lets accessories connect s...
---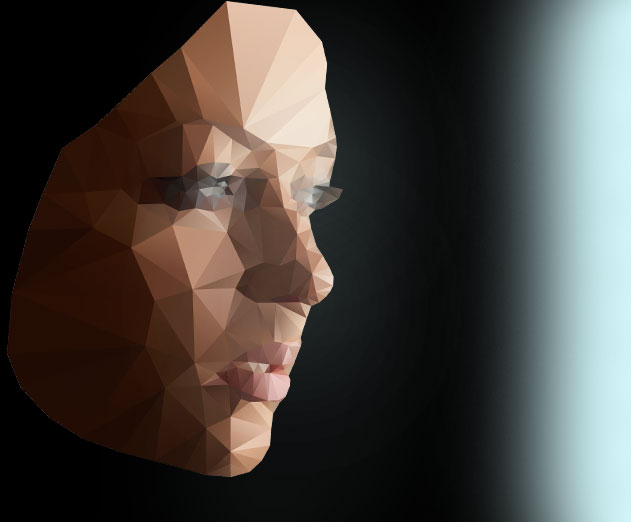 The battle of biometric security coming in 2018
Friday, November 03, 2017 by Kevin Tussy

Fingerprint sensors first appeared in smart devices in 2007 and then gained momentum as a 4-digit PIN code replacement in 2013's Apple iPhone 5S. Hailed as the future of authentication by some, fingerprint's security weaknesses were quickly exposed by the children of sleepy dads, cats' paws and gummy bears. Still, the lure of convenience today and the promise of securit...
---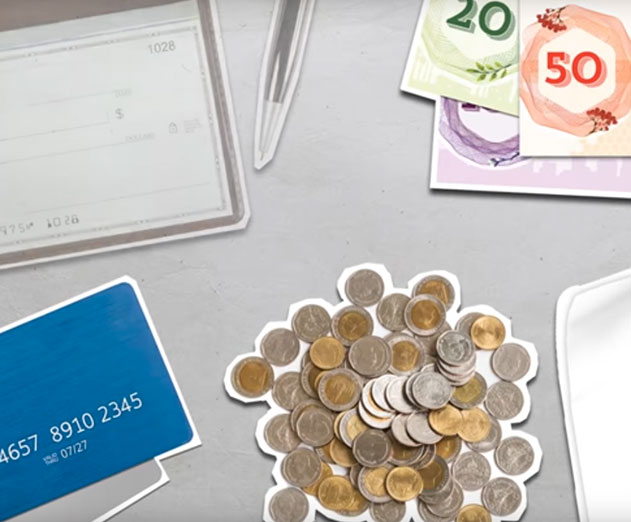 The Gates Foundation chats about Mojaloop
Wednesday, November 01, 2017 by Richard Harris

The Bill & Melinda Gates Foundation has released new open-source software for creating payment platforms that will help unbanked people around the world access digital financial services. The software, called Mojaloop, establishes a blueprint for connecting today's financial services sector and can be used to overcome the barriers to interoperability that banks and ...
---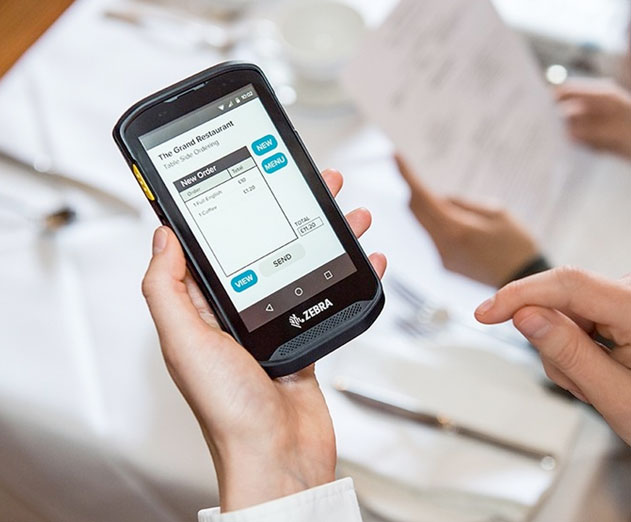 Zebra to introduce first SMB Mobile Device
Tuesday, October 31, 2017 by Christian Hargrave

Zebra Technologies Corporation has introduced the TC20, a rugged, value-driven mobile computer designed to meet the specific needs of small-and-medium-sized businesses (SMBs). The TC20 is a light, durable and long-lasting mobile device developed for indoor use for SMBs in sectors such as retail and hospitality. With the TC20, SMBs can now enjoy business-ready functions ...
---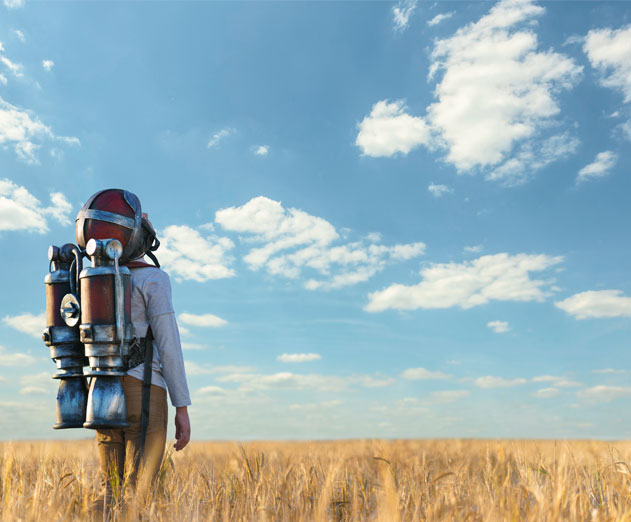 Inmarsat phone apps: Developers and satellite technology
Monday, October 30, 2017 by Richard Harris

Although you may not know it, we often use space satellites to communicate often in our daily lives. From GPS to weather predictions apps, without satellites the information that we have at our finger tips (or more specifically, our mobile phones) would be cut drastically. It follows that along with the constant innovation of mobile technology, satellite technology comp...
---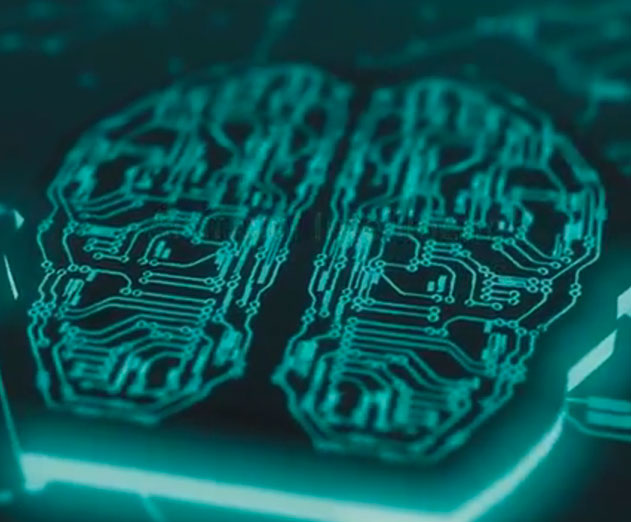 LevaData launches AI advisor Leva for strategic sourcing
Friday, October 27, 2017 by Christian Hargrave

LevaData announced the debut of its flagship product, Leva, an AI advisor for strategic sourcing and procurement. Leva is purpose-built for strategic supply chain and procurement professionals and uniquely combines multiple AI technologies with intelligent assistance to drive savings throughout the supply chain.Leva's most significant and transformative innovation is in...
---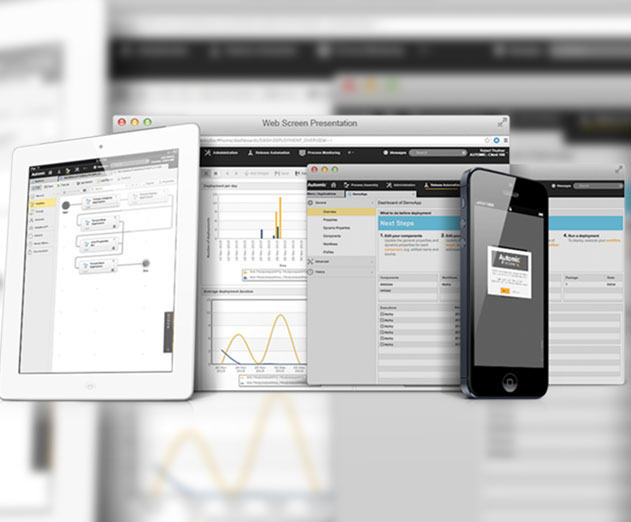 Automic intelligent automation platform released
Friday, October 27, 2017 by Richard Harris

Automic, one of CA Enterprises most recent acquisitions, recently announced its first major product release under the CA name, and that Automic has been named the flagship piece of CA's new Intelligent Automation platform. The move demonstrated CA's investment in the automation market, a market said to have a potential to grow to $10B by 2020. This is Automic's first pl...
---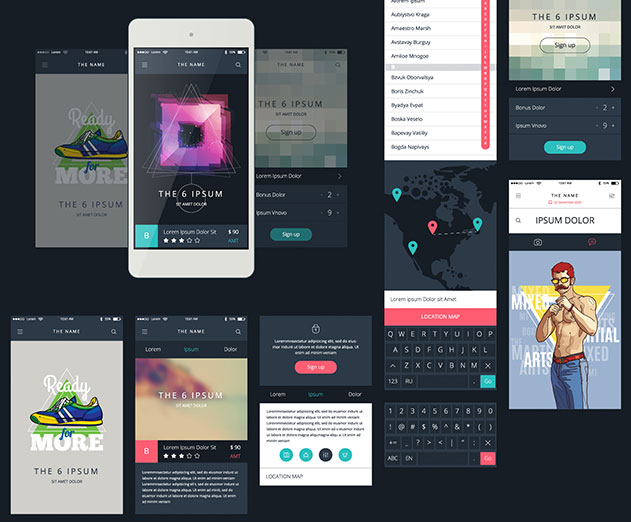 Investing in websites instead of apps
Thursday, October 26, 2017 by Shioupyn Shen

Since the dawn of the first iPhone, Apple has been shaping the mobile narrative to suit its interests. Apple is able to maintain its dominance over the mobile market by brainwashing much of the technology industry into thinking that businesses need to spend hundreds of thousands of dollars creating and maintaining mobile apps to reach their target audiences. In fact, up...
---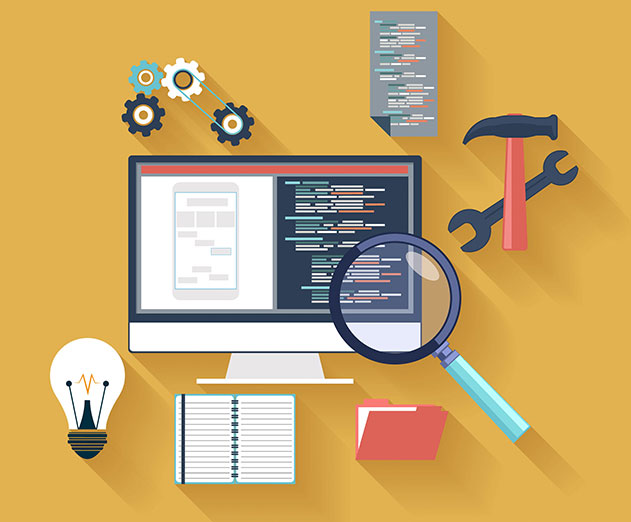 Low code and no code app development benefits
Wednesday, October 25, 2017 by Richard Harris

No-code and low-code platforms serve development projects in a myriad of different ways. It's all about assessing a business user's ability and the problem at hand to determine the best approach for the job.That's why we had a chat with John Carione, Product Marketing strategy at Quick Base to learn more about No-code and Low-Code application development.ADM: We've hear...
---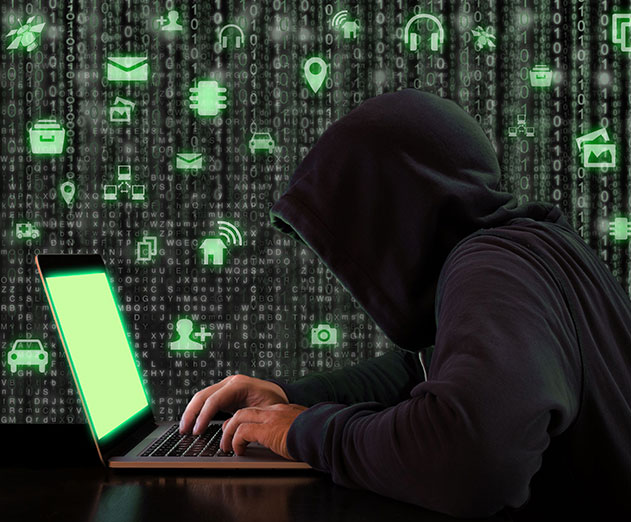 Flexera issues warning about Cyberattacks
Tuesday, October 24, 2017 by Christian Hargrave

As 143 million Equifax consumers continue to pick up the pieces from stolen Social Security numbers, birth dates, drivers' licenses, addresses and credit card numbers, Flexera has another warning - expect a long tail of incidents and breaches in the months and years to come.Flexera surveyed over 400 software suppliers, Internet of Things (IoT) manufacturers and in-house...
---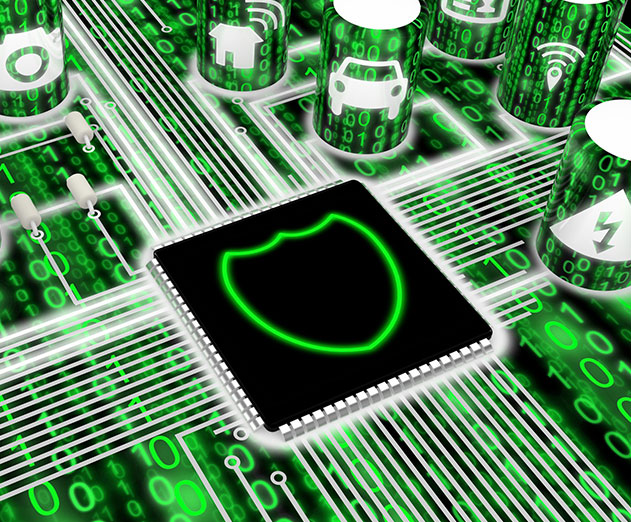 IoT Cybersecurity is top concern says BlackBerry report
Friday, October 20, 2017 by Richard Harris

BlackBerry Limited has announced findings from a new global research whitepaper, which surveyed IT decision makers on corporate IoT deployments. Conducted by 451 Research, the whitepaper titled, "Securing the Enterprise of Things: Opportunity for securing IoT with a unified platform emerging as IoT popularity grows," reveals that huge opportunities are balanced against ...
---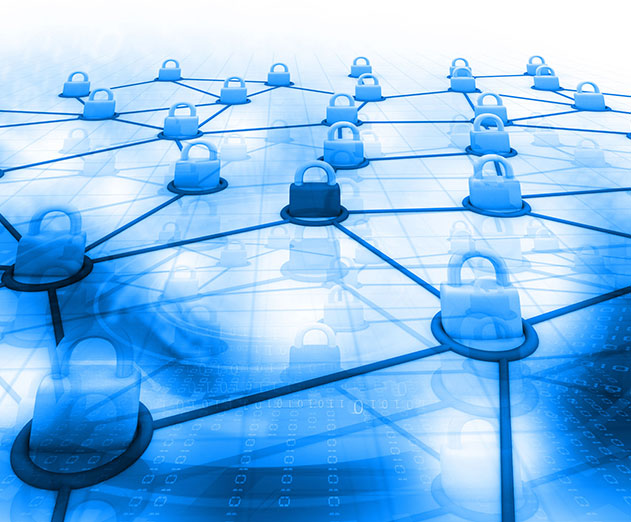 DevSecOps is important and here is why
Friday, October 20, 2017 by Richard Harris

In the digital age, securing your development projects against malicious hackers can be quite the challenge. And when you take security and try to scale security to an enterprise, the challenge seems insurmountable. Evident by the frequent hacking incidents we see come through the news.Enter DevSecOps. DevSecOps is a methodology that interweaves the aspects of DevOps an...
---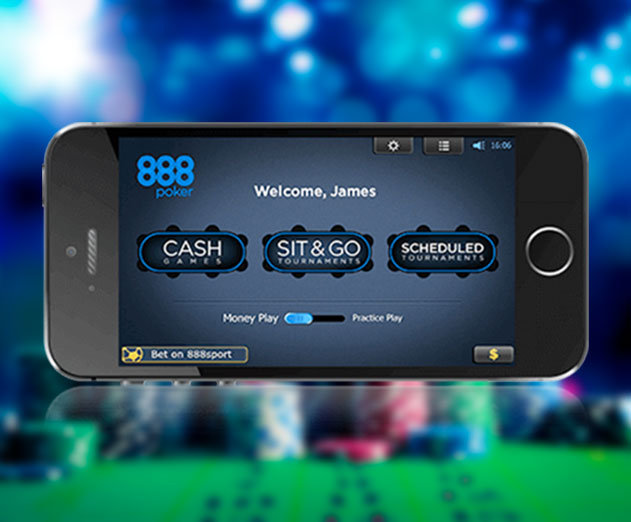 888 Poker: a new app for a new era
Friday, October 20, 2017 by Michael Haynes

After a long time where mobile apps were the only option for real-money online gamblers with an Android device, Google have finally allowed gambling apps to be downloaded from the Google Play Store. This has opened up online casino gaming and poker to a huge new chunk of the internet population and provided a new, supported native app for existing gamblers on Android. O...
---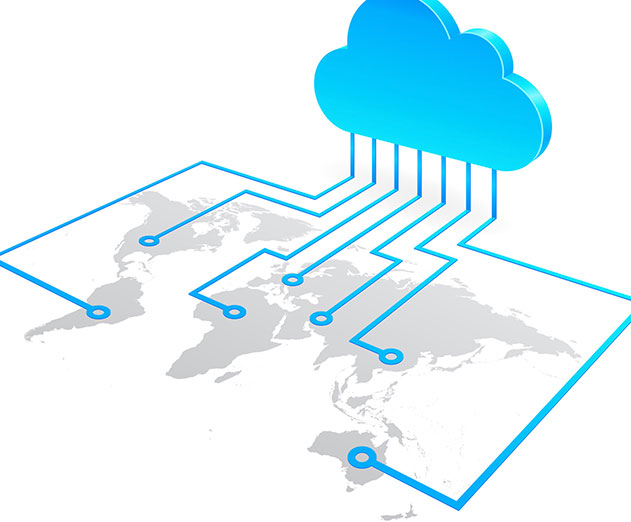 Talend releases self-service data preparation tool
Thursday, October 19, 2017 by Christian Hargrave

Talend has unveiled a new version of Talend Integration Cloud (TIC), the company's scalable and secure integration platform-as-a-service (iPaaS) solution, which leverages the power of the cloud to enable widespread use of data for decision making. The new release includes a cloud-based version of Talend Data Preparation, which delivers data-as-a-service, 24x7, to a vari...
---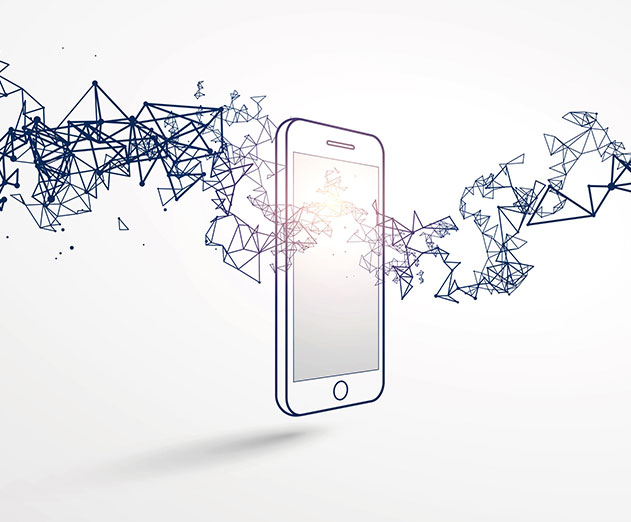 Mobile mesh networking apps via new SDK from RightMesh
Wednesday, October 18, 2017 by Richard Harris

A big hurdle for software developers is how to reach the estimated 4 billion people, who currently lack Internet access. Without an Internet connection, huge swaths of potential users are unable to discover, download, and use their applications. The majority of these unconnected people live in developing countries, but approximately 96% of the global population live in ...
---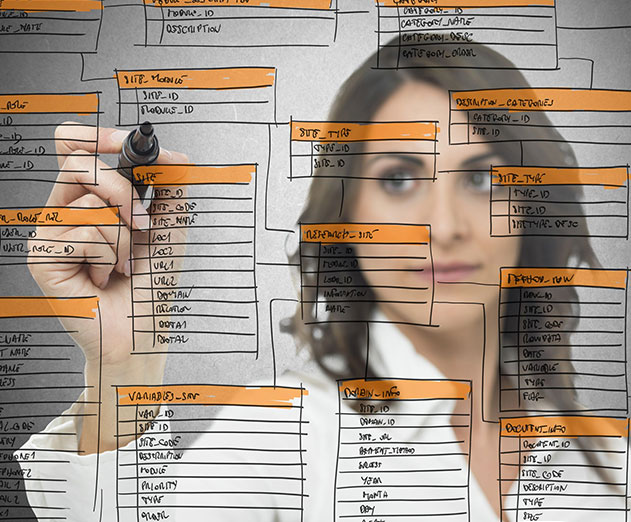 Explaining graph databases to a developer
Tuesday, October 17, 2017 by Richard Harris

Organizations are increasingly beginning to grasp onto the power of graph databases, which helps them unlock business value within connections, influences and relationship within their data. Graph databases enable new applications to adapt to changing business needs and existing applications to scale with the business.To learn more about how organizations can implement ...
---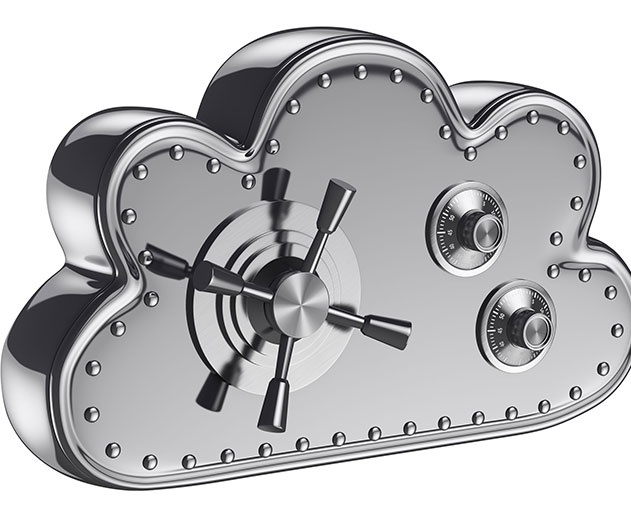 Automated Security as a Service platform by ShiftLeft launches
Monday, October 16, 2017 by Christian Hargrave

ShiftLeft Inc. has introduced an automated Security as a service (SECaaS) for cloud software that creates custom security and threat detection for each application it supports. With ShiftLeft, organizations can now secure their cloud applications as part of their continuous integration pipeline, rather than merely reacting to threats discovered in production. ShiftLeft ...
---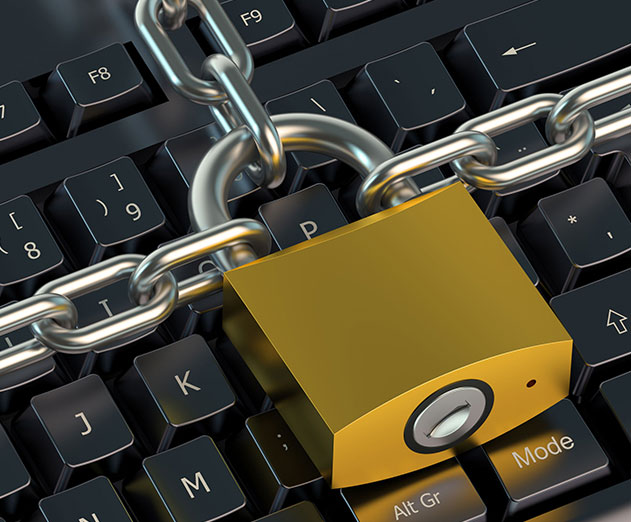 Rethinking DevOps as DevSecOps
Thursday, October 12, 2017 by Akshay Aggarwal

If you're not already thinking right now that your DevOps teams should be run like a DevSecOps team, you may already be in a world of hurt. Time to wake up! As the adoption of APIs continues to grow, so do the risks to organizations that don't actively test the security of their solutions. Modern Agile development frameworks have changed the way engineering teams produc...
---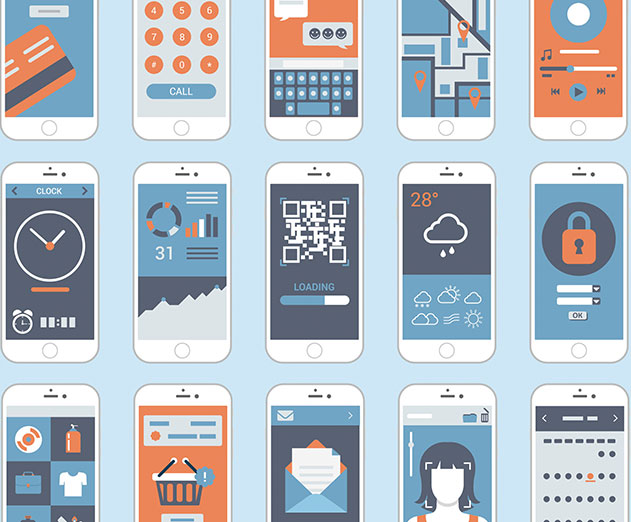 Progress talks Kendo UI Builder v2
Wednesday, October 11, 2017 by Richard Harris

Not all companies are building applications from scratch today, so businesses must take into consideration the investments made in web applications in the past and leverage it as cost-effectively and efficiently as possible.We talked with Tanya O'Connor, Senior Product Marketing Manager, Progress OpenEdge, to learn more about how their new Kendo UI Builder 2.0 wants to ...
---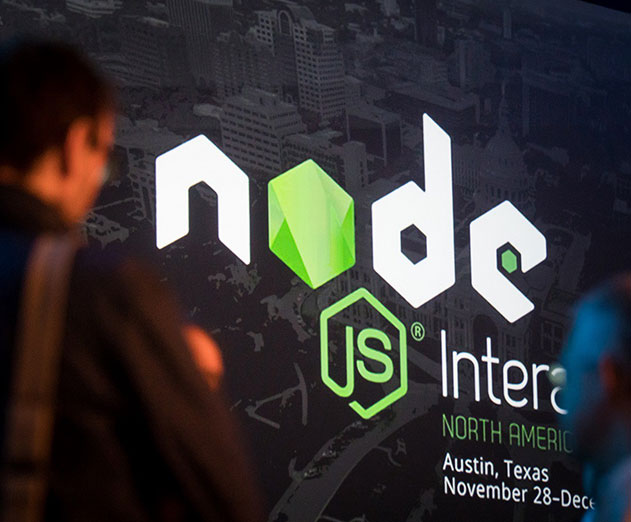 Node.js just got better enterprise security
Monday, October 09, 2017 by Christian Hargrave

At Node.js Interactive North America, npm, Inc. announced new enterprise-grade security features for users of npm and the npm Registry: two-factor authentication for publishing packages and read-only authentication tokens. With more than 550,000 packages for mobile, IoT, front end, back end and robotics, npm is the first software registry to provide two-factor authentic...
---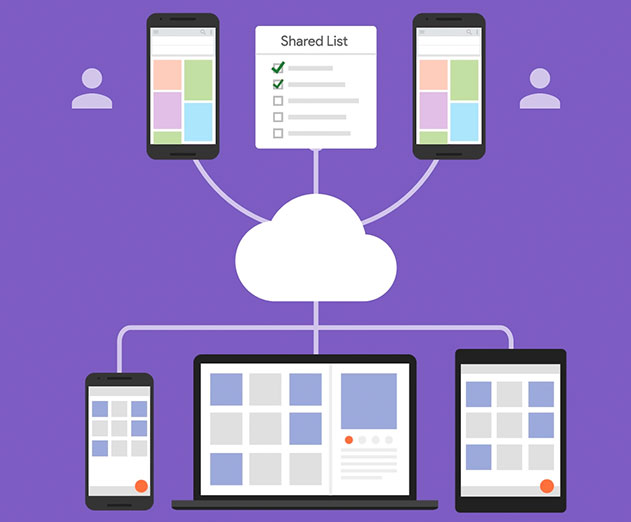 The evolution of Cloud Firebase
Thursday, October 05, 2017 by Richard Harris

These days, if you're developing a mobile or web app, there's a good chance you'll need to sync your data to the cloud. Maybe that's because your users want to share data with their friends for some exciting in-app collaboration, or maybe they simply want to access their data from more than one device.But syncing data between all those devices and the cloud isn't quite ...
---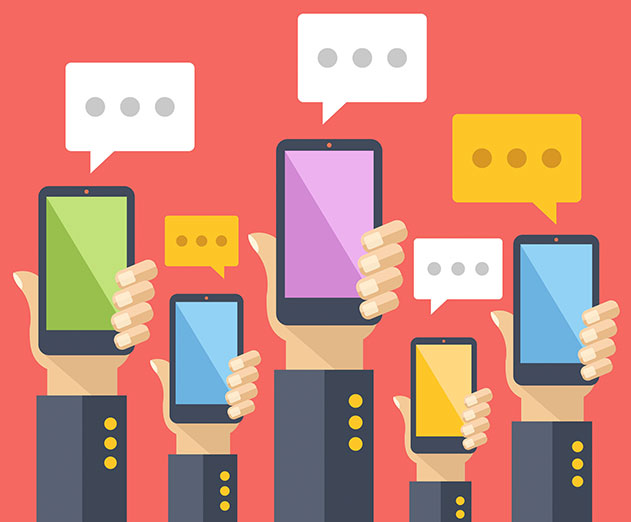 Sending out an S.O.S. for SMS
Wednesday, October 04, 2017 by Will LaSala

What a difference a year makes. Just one year after the National Institute of Standards and Technology issued guidance that found SMS is insecure and no longer suitable as a strong authentication mechanism, it has walked all of that back.At the time the original draft was published, it was highly unusual for any US government agency to get out in front of the security i...
---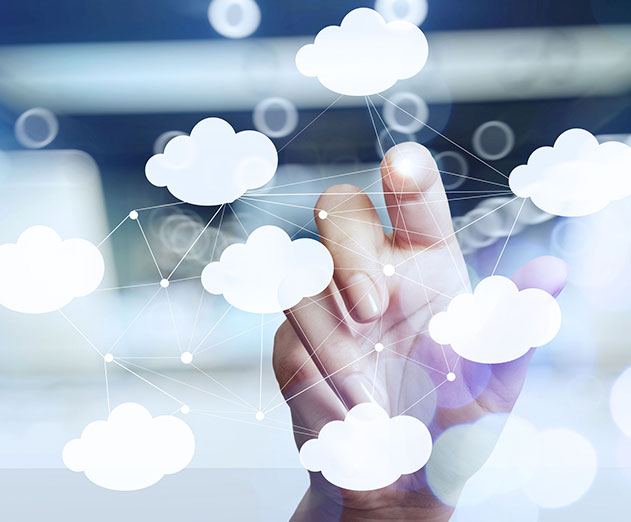 Bringing Node.js and Drupal together
Monday, October 02, 2017 by Richard Harris

Acquia has unveiled a new application service for Acquia Cloud that makes it easy for digital IT teams to build and run JavaScript alongside Drupal. Acquia Cloud now supports the use of Node.js in addition to Drupal. "Decoupled applications using JavaScript front ends are on the rise. They're making it possible to create experiences with responsive, elegant, applic...
---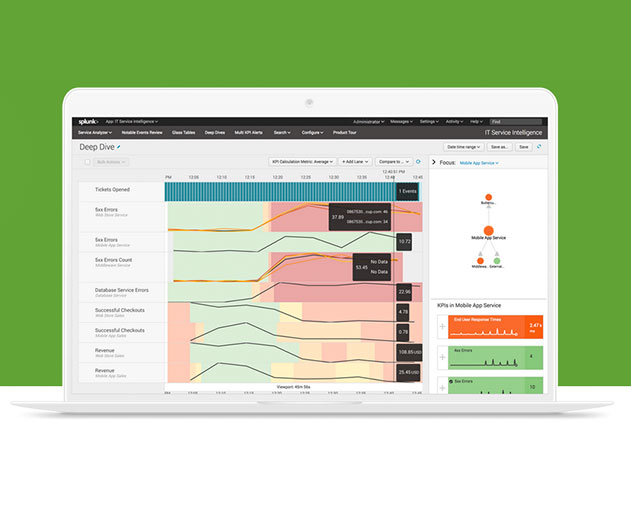 Splunk expands machine learning capabilities
Monday, October 02, 2017 by Richard Harris

Splunk Inc. has announced expanded machine learning capabilities across its product portfolio with the release of their Enterprise 7.0, IT Service Intelligence (ITSI) 3.0, User Behavior Analytics (UBA) 4.0 and updates to their Cloud platform. Splunk also introduced an updated suite of solutions that apply analytics and machine learning to fraud and cloud monitoring use ...
---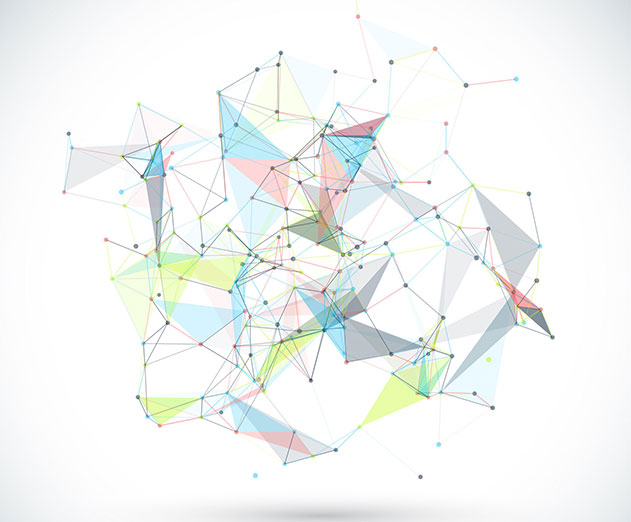 Python-powered machine learning with Anaconda and MS partnership
Monday, October 02, 2017 by Christian Hargrave

Anaconda, Inc. has announced it is partnering with Microsoft to embed Anaconda into Azure Machine Learning, Visual Studio and SQL Server to deliver data insights in real time. Microsoft and Anaconda will partner to deliver Anaconda for Microsoft, a subset of the Anaconda distribution available on Windows, MacOS and Linux. Anaconda, Inc. will also offer a range of suppor...
---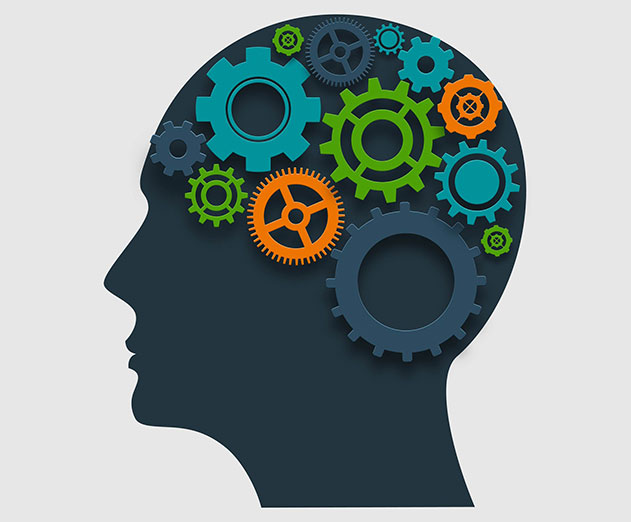 MemSQL is simplifying machine learning in their v6 update
Friday, September 29, 2017 by Christian Hargrave

MemSQL showcased at the Strata Data Conference the ability to run machine learning (ML) algorithms in a distributed SQL environment. In the newest release of MemSQL 6, the company added new extensibility features to enable ML, massive performance improvements for analytical queries, and a broader set of online operations.Previously, the path to implement ML meant workin...
---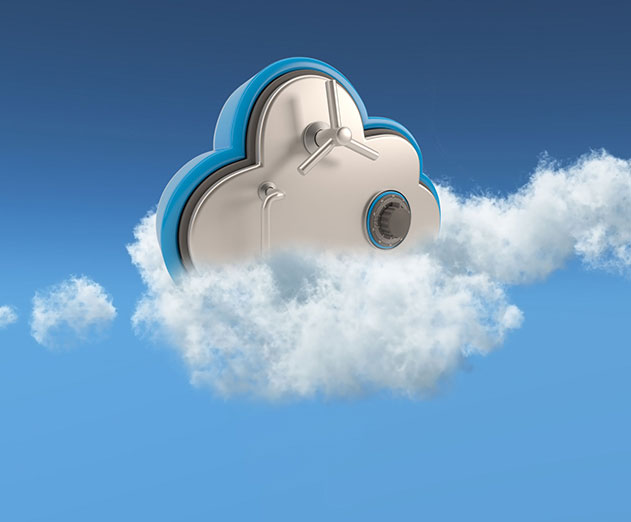 Cloud security platform Capsule8 raises $6M
Thursday, September 28, 2017 by Christian Hargrave

Capsule8 has announced it has completed a $6 million round of funding. This round brings total funding to more than $8.5 million for the security provider, which recently announced the beta version of Capsule8 Protect that is being deployed by some of the biggest companies on Wall Street and in Silicon Valley. Capsule8 will use its latest round of funding to further dev...
---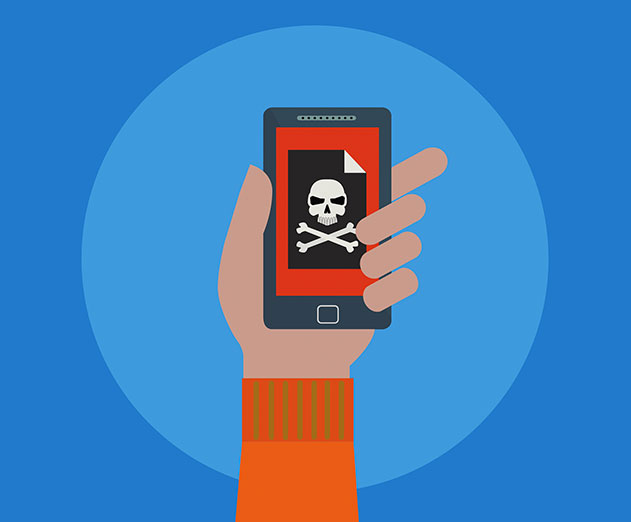 Stop the menace of Android rooting malware attacks with RASP
Monday, September 25, 2017 by Frederik Mennes

One of the key security issues facing organizations that support Android devices is the risk of rooting malware. A number of malware families on the Android mobile OS attempt to obtain root access once installed because the elevated privileges gained come in handy to perform malicious activities. What you need to know about Tordow v2.0 and PegasusThe Tordow v2.0 malware...
---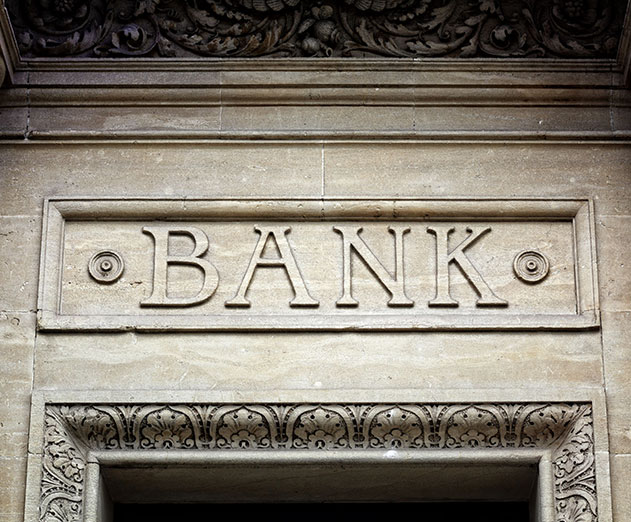 Finxact expands capabilities for open Core-as-a-Service banking
Friday, September 22, 2017 by Richard Harris

Finxact has announced the availability of new features in its sandbox for qualified banks and ancillary service partners to begin exploring, innovating, and building novel products, mobile services, and modern banking capabilities. These new features are part of their Core-as-a-Service being launched in full-scale operations late this year.Their sandbox and Open Core AP...
---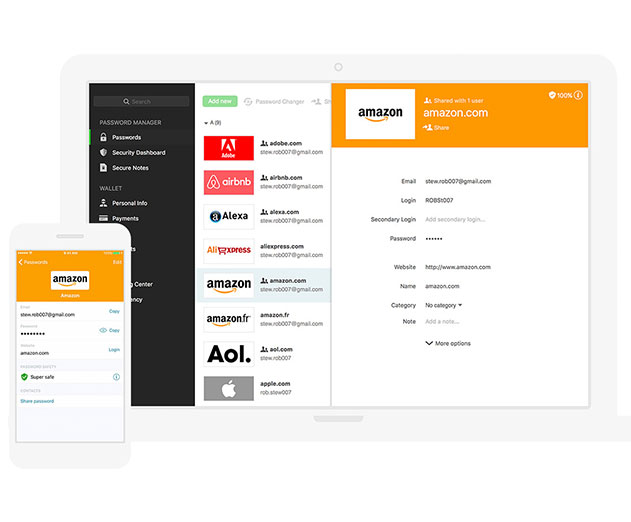 Dashlane enterprise password manage platform launches
Wednesday, September 20, 2017 by Christian Hargrave

Dashlane announces Dashlane Business 2.0, an enterprise password solution backed by a U.S. patented security architecture. Business 2.0 is a password management solution that strengthens organizational password security and reduces unsecure password sharing. The platform provides visibility into whether employees are reusing passwords across personal and work accounts. ...
---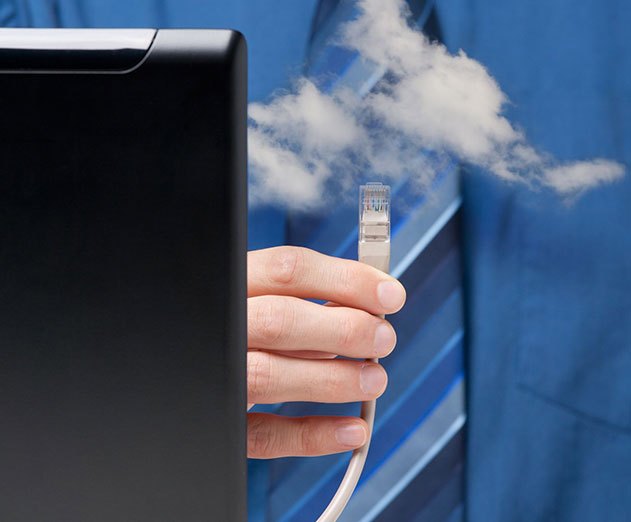 SaaS adoption is increasing
Tuesday, September 19, 2017 by Richard Harris

Progress has announced findings from its 2017 Data Connectivity Outlook Survey. Progress surveyed 1,200 business and IT professionals in various roles, representing a range of industries across the globe, to capture their views on the impact of the changing landscape of disruptive data sources.Key Findings:- SaaS adoption has increased from 62% to 79% in the last year a...
---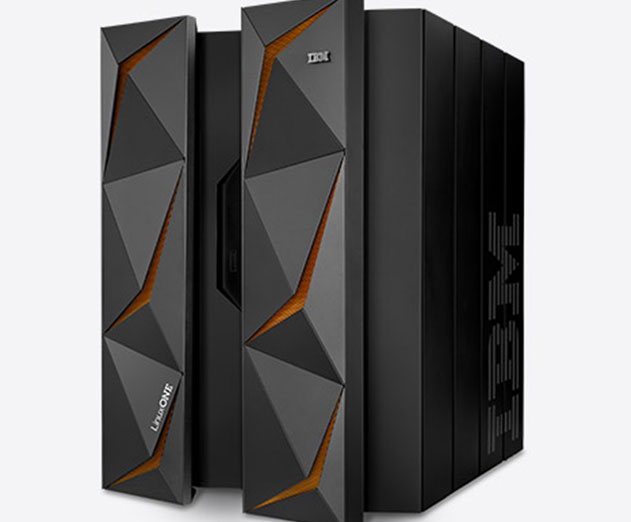 IBM Linux-only mainframe delivers breakthrough security
Friday, September 15, 2017 by Richard Harris

IBM unveiled their LinuxONE Emperor II, the next generation of its family of Linux-only enterprise systems, which delivers new capabilities aimed at helping organizations rapidly and securely address unpredictable data and transaction growth.A key feature of the new LinuxONE Emperor II, IBM Secure Service Container is an exclusive LinuxONE technology that represents a l...
---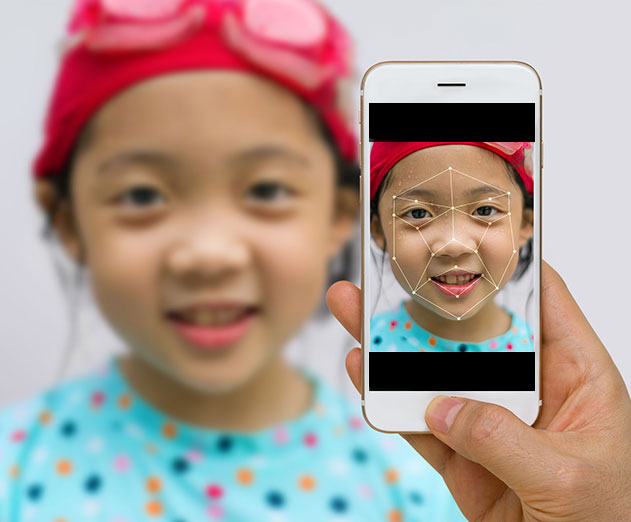 Behavioral and biometric mobile authentication will end passwords
Friday, September 15, 2017 by David Vergara

You can say this about passwords: they're incredibly resilient. Not in a bulletproof kind of way but, more precisely, in terms of how long they've been around. According to Robert Svensson in his book "From Hacking to Report Writing: An Introduction to Security and Penetration," the first computer system to use passwords was built by researchers at the Massachusetts Ins...
---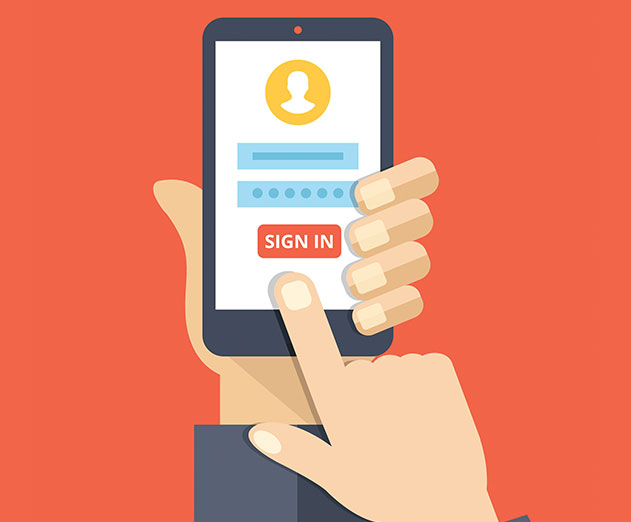 Carriers team up to provide better mobile authentication
Thursday, September 14, 2017 by Christian Hargrave

Mobile users are faced with the challenge of managing dozens of difficult-to-remember passwords for many applications. Even with the best user practices, hackers can social engineer passwords from users, leaving consumers and enterprises vulnerable to identity theft, bank fraud, fraudulent purchases and data theft.To help tackle this issue, AT&T, Sprint, T-Mobile an...
---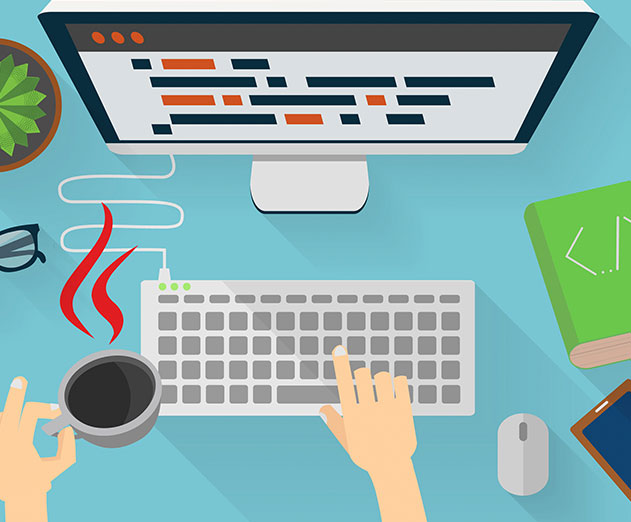 The HTML5 killer you may not know about
Thursday, September 14, 2017 by Richard Harris

For years HTML has been the universal language for website construction, and it has been impressively resilient in the face of competing languages thus far. It's been known to have the best combination of speed, security, responsiveness and compatibility of all programming languages on the market. However, the world is expanding beyond the internet browser to mobile and...
---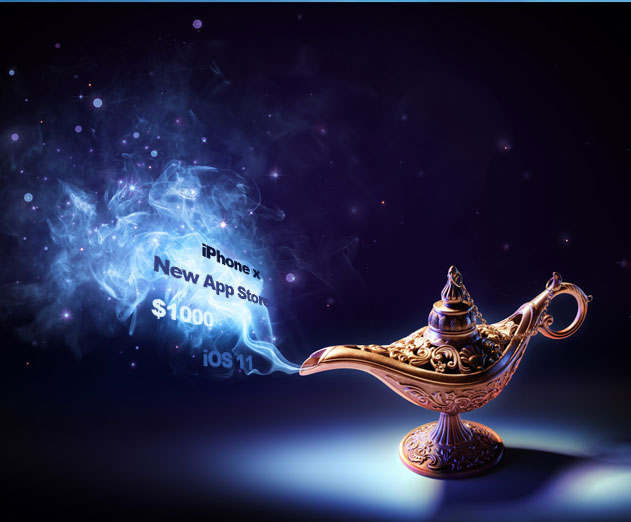 What the iPhone X and iOS 11 mean to app developers
Tuesday, September 12, 2017 by Richard Harris

The excitement of Apple launch day always reminds me of the Willy Wonka "opening of the gates", you know - where the public gets a peek inside Apple's secret factory for a brief moment. But this year the Apple event feels a bit different. Maybe it's the recent leaks, maybe it's because we all know Apple is facing a ceiling of innovation they have to punch through - and ...
---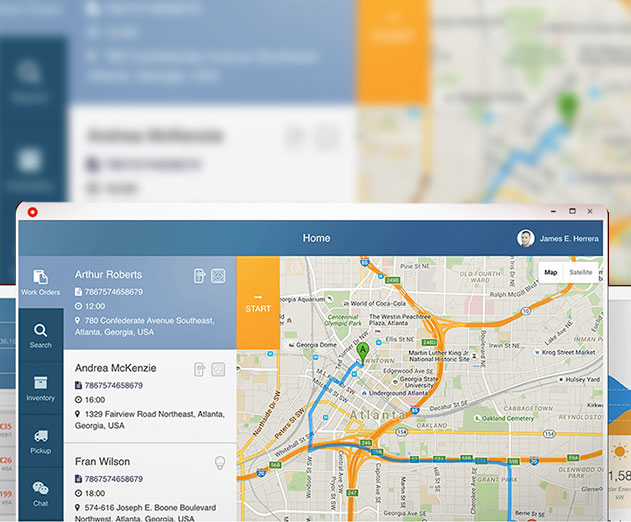 Low-code app development considerations
Friday, September 08, 2017 by Richard Harris

Love them or hate them, low-code platforms have made some notable impacts in the enterprise mobile app software development industry. The simple ease of use and low costs of such platforms at the expense of some creative freedoms has proven to be a revolutionary practice.That's why we sat down and had a chat with the experts to learn more on how low-code fares in the pr...
---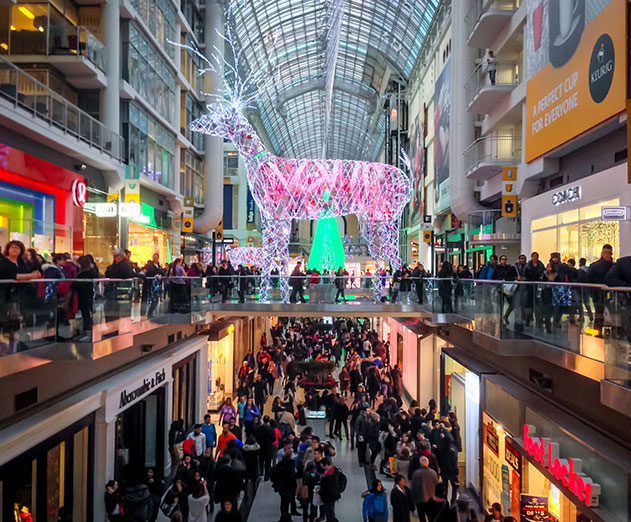 Is your app ready for Black Friday?
Wednesday, September 06, 2017 by Tony Branson

With the increasing use of mobile devices for online shopping, a major share of every wallet is now going to online retailers. The convenience of shopping anytime; anywhere perfectly suits the busy, on-the-go generation that is giving eCommerce businesses a big boost. Despite this reality, more than 70% of SMBs do not have their websites ready for a sudden rise in traff...
---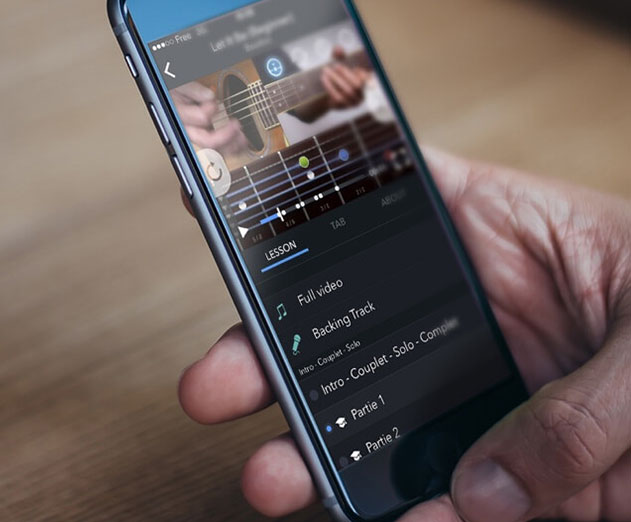 CoachGuitar teaches you guitar and lets us look under the hood
Wednesday, September 06, 2017 by Richard Harris

CoachGuitar is a five-year old, France-based company that offers a unique method of teaching guitar enthusiasts of all skill levels how to play their favorite songs. Using the visual guitar teaching app, millions of students from around the globe download video tutorials and learn to play along. With a typical traffic of 2,000-3,000 downloads per day - and even reaching...
---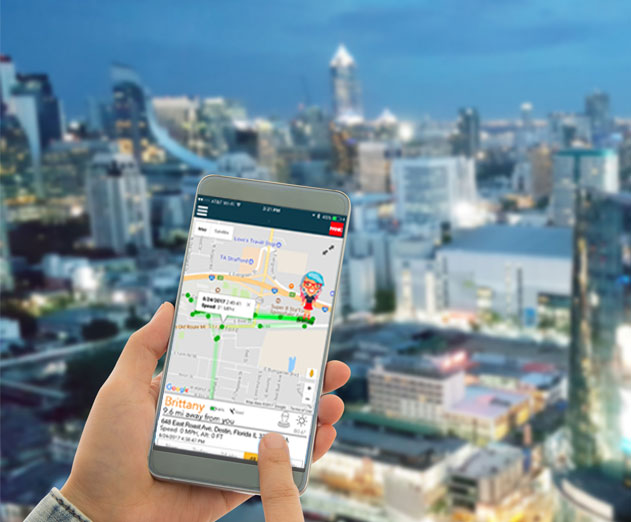 Mobile GPS Tracking app Chirp GPS launches 3.0
Monday, September 04, 2017 by Christian Hargrave

Chirp GPS, the professional mobile GPS tracking mobile app and website used by hundreds of thousands of professionals, has announced that the long awaited version 3.0 is now available for download in the Apple app store and Google play store.The update comes after a year in research and development, and through watching how users engaged with Chirp GPS in their daily li...
---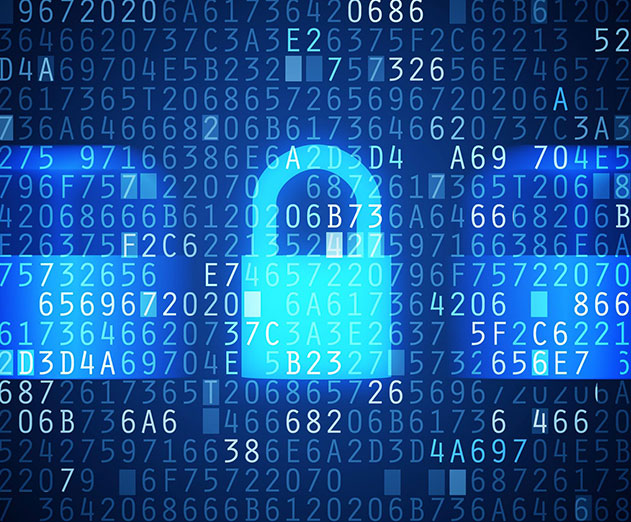 Tips for securing container deployments
Friday, September 01, 2017 by Richard Harris

Container deployments are still susceptible to the regular threats that other types of deployments are - including DDoS and cross-site scripting attacks. In fact, hackers often take advantage of compromised containers to scan sensitive data, download malware, or privilegeunauthorized access to any of your containers, hosts or data centers.Fei Huang is the CEO of NeuVect...
---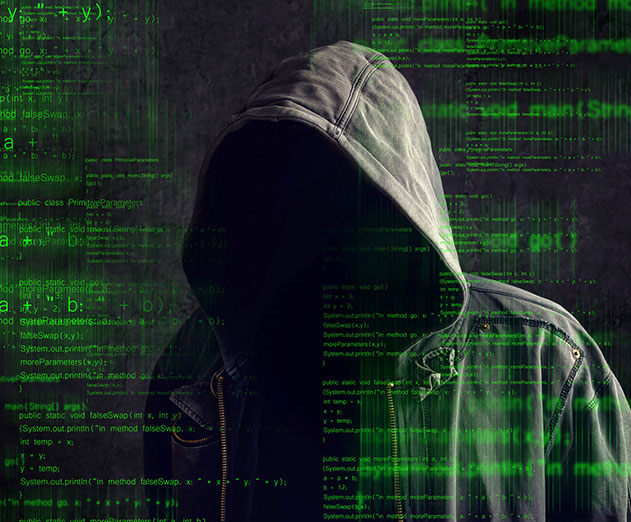 The HBO hack reveals how vulnerable data is to black hats
Thursday, August 31, 2017 by Richard Harris

The HBO hack is the latest in a string of high-profile hacks over the last two years (Dropbox, Yahoo!, UK Ministry of Health) where a handful of vulnerable servers were compromised and used to take down and steal information. Studies have shown the next year represent a turning point in the digitization of enterprise content. A recent Forrester study commissioned by Alf...
---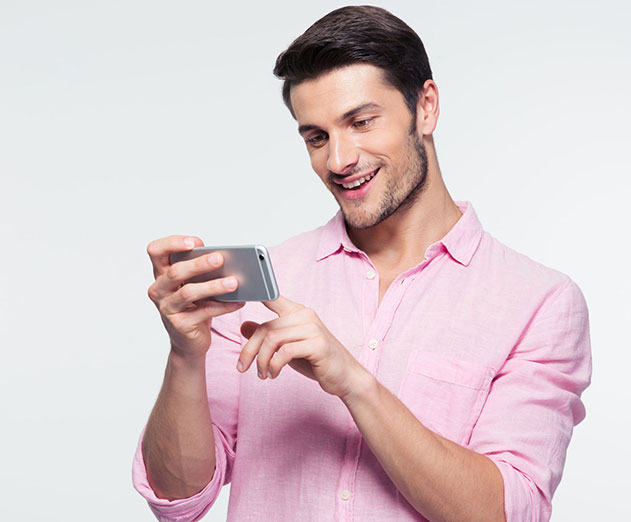 Make better apps to get enterprise users engaged
Wednesday, August 30, 2017 by Natalie Lambert

Think about all the big (and little) moments that can make or break your business. Like when managers are prioritizing their spending for the coming year. Or when sales reps are pitching to your biggest client. These moments of engagement are the vital times when employees need instant access to insights that will help them make smarter decisions and perform at the top ...
---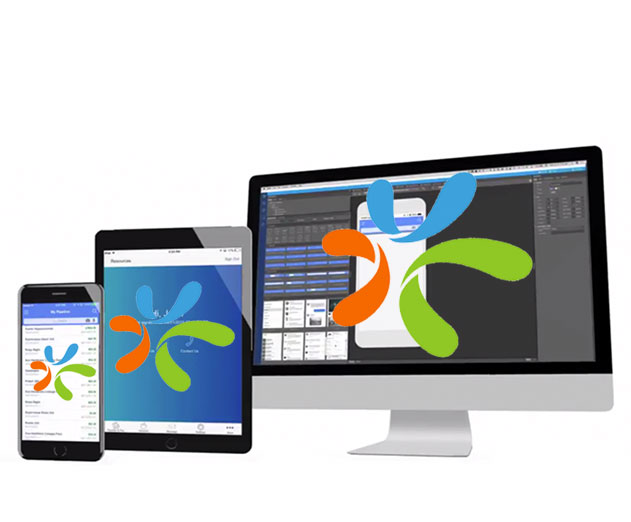 Kony introduces us to AppPlatform V8
Thursday, August 24, 2017 by Richard Harris

Businesses big and small are feeling the mounting pressure of increasing demand by their clients, employees and partners for mobile apps. Many of them struggle to meet this demand. Especially with limited budgets and lack of in-house developer skills, which seem to be the biggest hurdles.To help solve this mobile app dilemma, Kony recently launched its Kony AppPlatform ...
---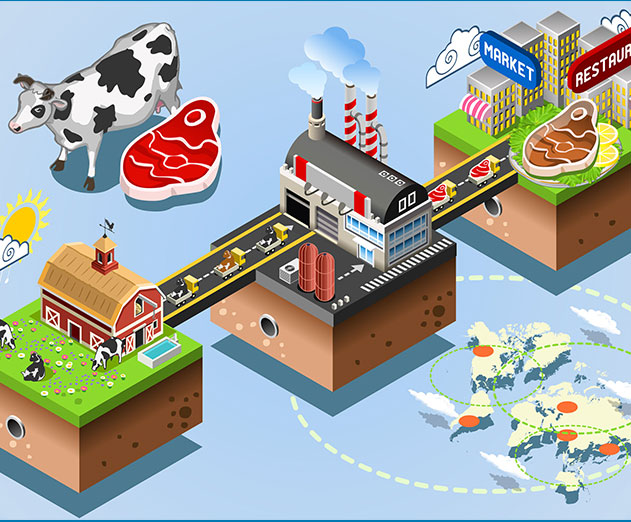 IBM announces blockchain integration with bigbox food supply chains
Wednesday, August 23, 2017 by Richard Harris

A group of companies across the global food supply chain have announced a major blockchain collaboration with IBM intended to further strengthen consumer confidence in the global food system. The consortium includes Dole, Driscoll's, Golden State Foods, Kroger, McCormick and Company, McLane Company, Nestlé, Tyson Foods, Unilever and Walmart, who will work with IBM to id...
---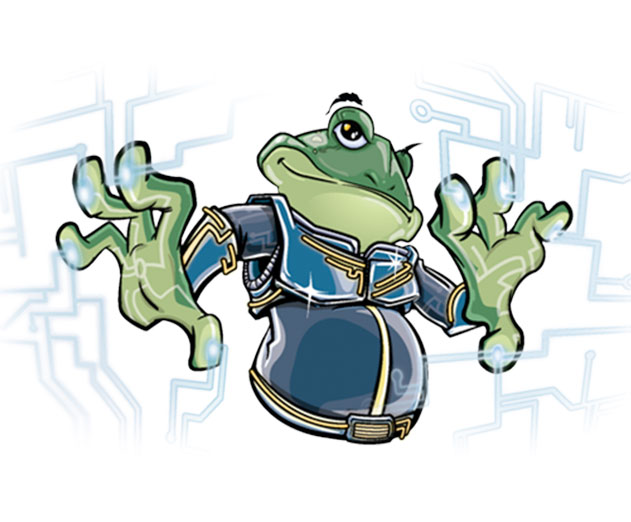 Quest launches Toad Edge toolset for MySQL
Tuesday, August 22, 2017 by Richard Harris

Quest Software, a global systems management and security software provider, has announced the availability of Toad Edge, a new commercial database toolset that makes it easy for development teams and database administrators (DBAs) to develop and manage next-generation open source database environments. With the first release supporting MySQL, Toad Edge saves time, minim...
---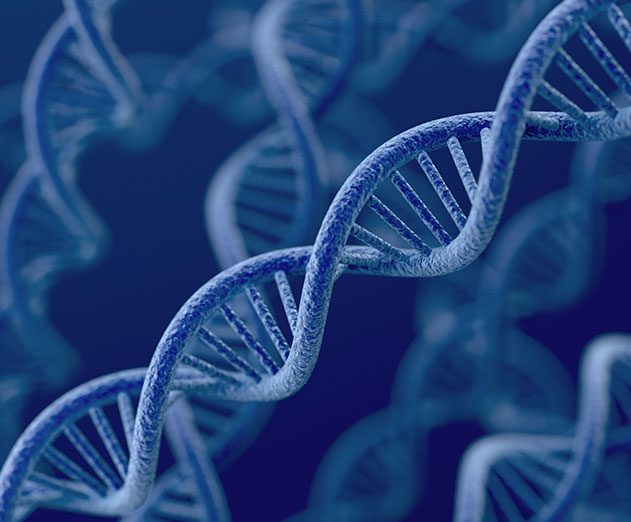 $40 million genomics accelerator introduced by Helix and Illumina
Tuesday, August 22, 2017 by Richard Harris

Helix, a personal genomics company, has announced a collaboration with Illumina Accelerator, a business accelerator focused solely on creating an innovation ecosystem for the genomics industry. Together, the organizations will partner with entrepreneurs to foster and accelerate innovation and development of DNA-driven products and insights for consumers. Interested star...
---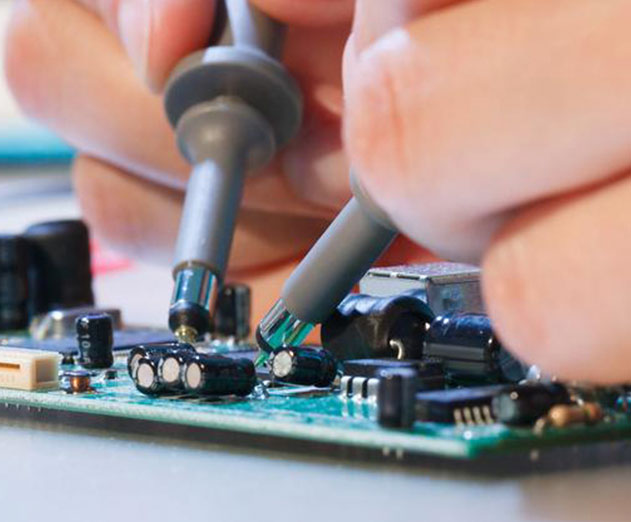 Zinnov names Aricent a leader in IoT
Friday, August 18, 2017 by Michael Haynes

Aricent, a global design and engineering company, has announced that for the second year running, the company has been recognized among the leading players in the IoT market by Zinnov. The Zinnov Zones 2017 IoT Technology Services report classed Aricent in the leadership zone in five major industry categories that underline the company's rich heritage in innovation and ...
---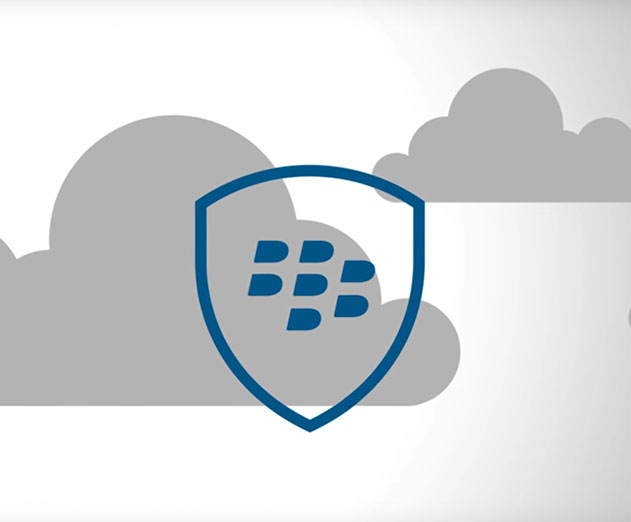 Codeless security integrations by Blackberry and Appdome announced
Tuesday, August 15, 2017 by Richard Harris

BlackBerry Limited and Appdome, a cloud hub for mobile app integration, announced they are enabling codeless integration of secure voice, video and messaging capabilities. Available under Appdome's newest service category, Secure Messaging, the BBM Enterprise SDK (software development kit) offers a growing set of secure communications capabilities that mobile app develo...
---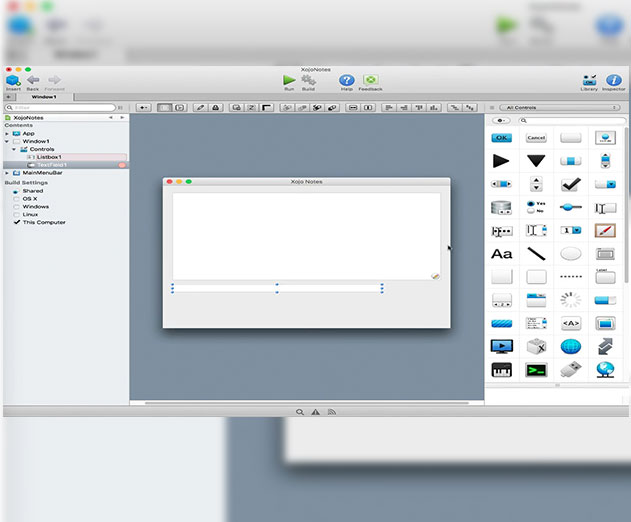 Xojo 2017 cross platform tool updates are now available
Tuesday, August 15, 2017 by Christian Hargrave

Xojo, Inc., a company helping developers create native cross-platform applications, has announced the availability of Xojo 2017 Release 2. Xojo is a rapid application development tool for making apps for the desktop (macOS, Windows and Linux), web, iOS, and Raspberry Pi. In addition to over 250 improvements, this release focuses on enhancements to 64-bit support, Linux ...
---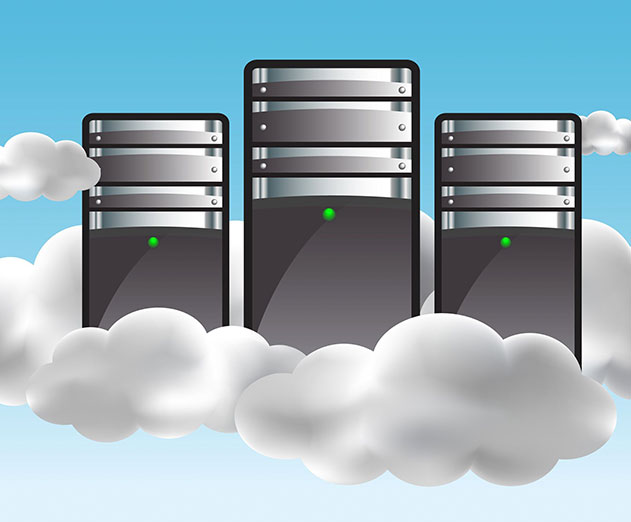 Everything you need to know about DBaaS
Tuesday, August 15, 2017 by Richard Harris

With any business, there comes a constant string of decisions a start-up founder, CTO, or small business owner must make to assure that the technologies they manage are being utilized to their fullest potential. Managing such technologies may have been difficult in the past, but in today's cloud environments, which provide virtually limitless capabilities, the burden is...
---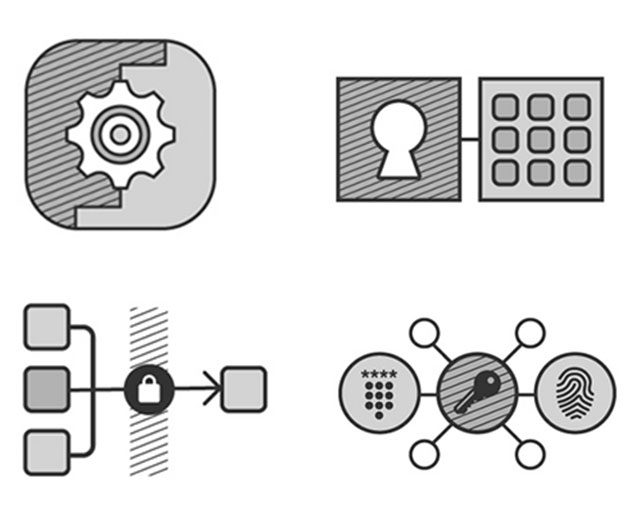 Appdome integrates into the AppConfig community
Monday, August 14, 2017 by Richard Harris

Appdome, a cloud hub for mobile app integration, has joined the AppConfig Community, re-affirming its ongoing commitment to a secure and efficient mobile industry. AppConfig's best practice feature-set can now be automatically integrated in apps via the Appdome platform, all without any code or coding. App Publishers (ISVs) and enterprise app developers can add AppConfi...
---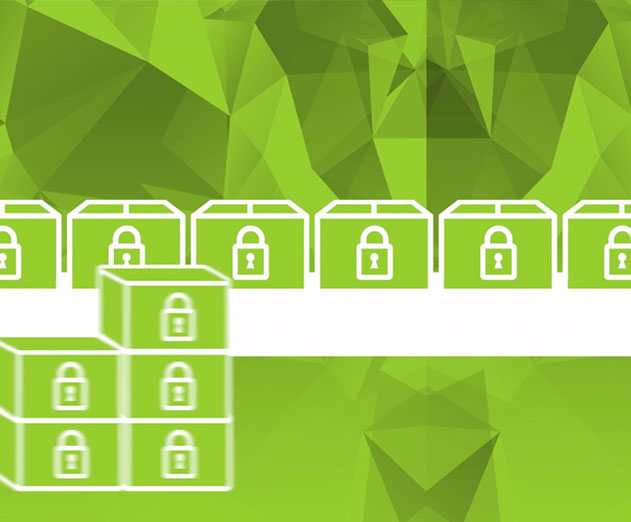 Veracode announced two new key integrations
Friday, August 11, 2017 by Christian Hargrave

Veracode, a software security company acquired by CA Technologies, has announced the Veracode HPE Application Lifecycle Manager (ALM) Flaw Synchronizer Plug-in, which empowers development and QA/release engineers to fix security vulnerabilities early in the Software Development Lifecycle (SDLC). The company also announced an enhanced integration to the Veracode Applicat...
---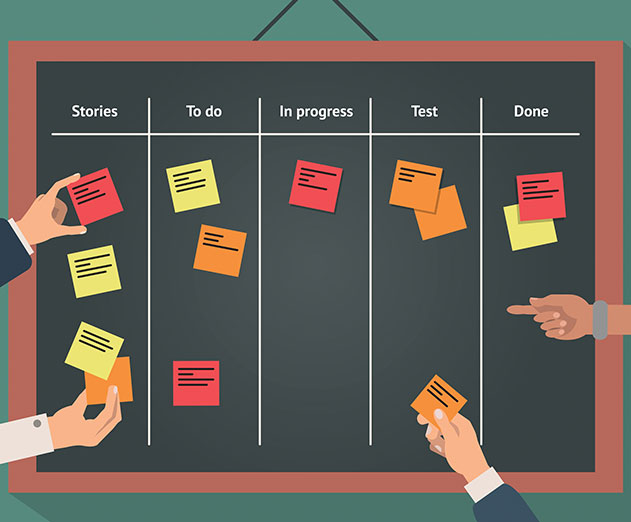 5 Agile practices to keep pace with digital transformation
Friday, August 11, 2017 by Ronit Eliav

Disruptive, continuous change is now the norm. Online companies like Uber, Airbnb and Netflix have transformed the transportation, hospitality and entertainment industries with disruptive technologies and services that couldn't have been conceived just ten years ago.However, enterprise organizations have been slower to respond. While customer facing web and mobile appli...
---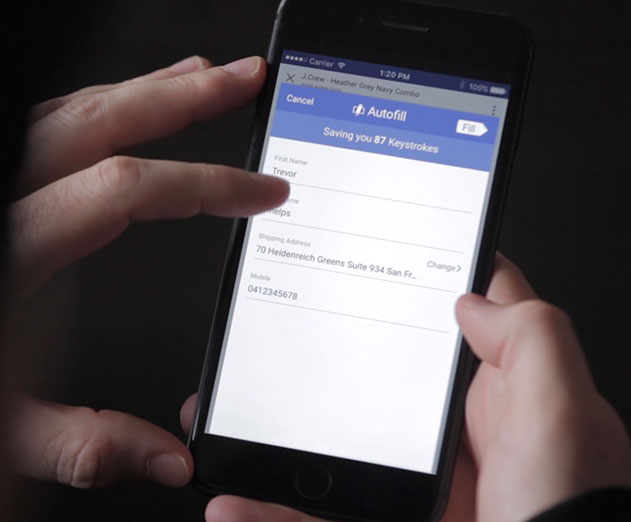 Fillr reaches 100 million monthly active users
Thursday, August 10, 2017 by Christian Hargrave

Fillr has announced that its mobile Autofill as a Service platform now reaches 100 million monthly active users worldwide. Providing one-click, accurate, and secure autofill for checkout forms, the Fillr Autofill as a Service (FAaaS) platform helps mobile digital commerce businesses take advantage of the exploding growth in mobile commerce, which claims 90 percent of mo...
---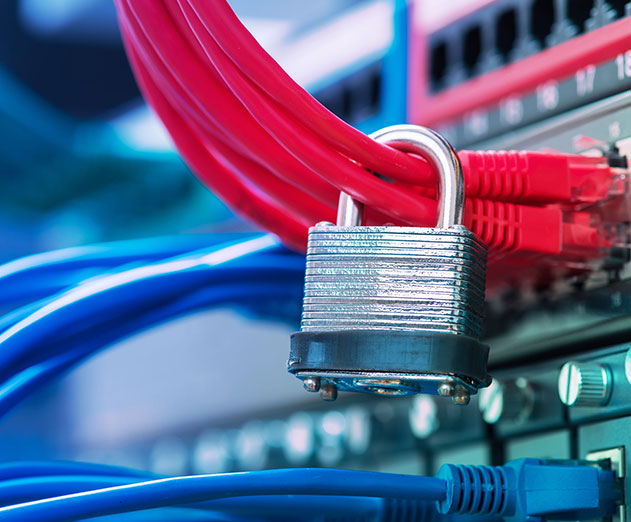 NoSQL databases can now use Hackolade's CLI
Tuesday, August 08, 2017 by Richard Harris

With GDPR quickly approaching, Hackolade has announced its Command Line Interface (CLI) to help companies with the pending GDPR (General Data Protection Regulation) regulatory compliance (scheduled for May 25, 2018), along with overall corporate data governance needs. The CLI is currently available for the following NoSQL databases: MongoDB, Couchbase, DynamoDB, and Azu...
---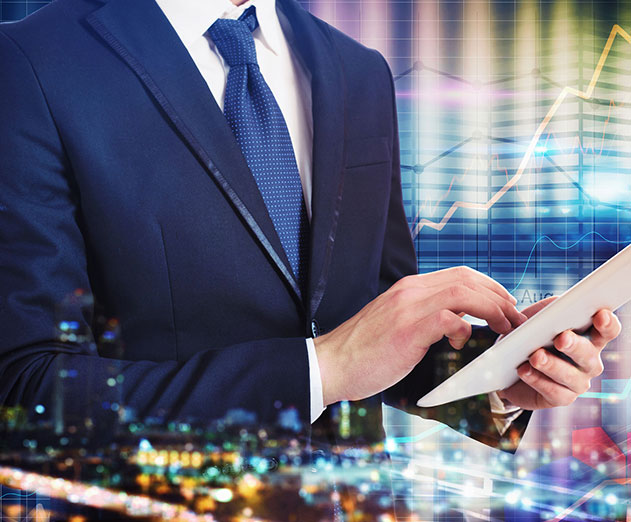 Low-code development is improving delivery speed
Thursday, August 03, 2017 by Richard Harris

New survey results from by Appian, from North American IT and executive leadership about their strategies for low-code platform implementation are out. The commissioned survey, conducted by leading independent analyst firm Forrester Consulting, shows decision-makers are leveraging low-code platforms to support three primary digital initiatives: digital process auto...
---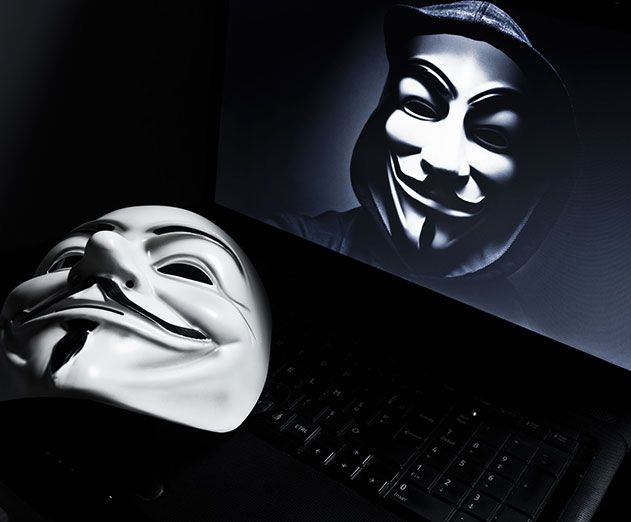 Developers are most wary of these technologies being hacked
Wednesday, August 02, 2017 by Christian Hargrave

In a new survey by Netsparker Ltd., a provider of web applications security, developers agreed that the government and financial services are the two sectors most vulnerable to hacking and that smart home IoT is the most vulnerable technology.Propeller Insights conducted the recent survey of U.S.-based software developers for Netsparker from July 5-7, 2017.Government mo...
---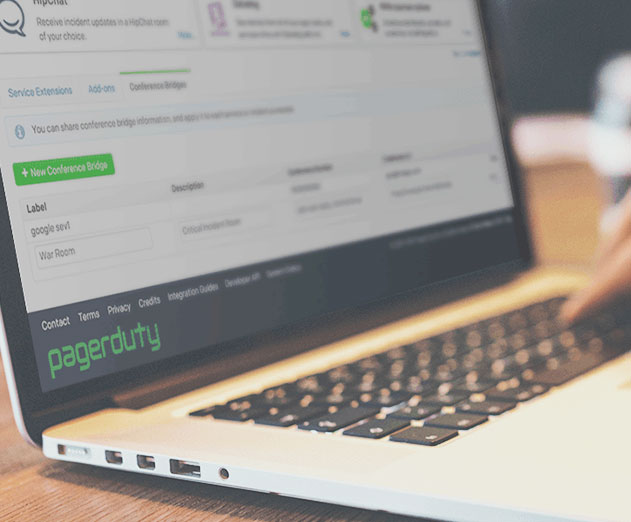 PagerDuty expands into APAC regions along with new Australia IT report
Tuesday, August 01, 2017 by Christian Hargrave

PagerDuty, a provider of digital operations management, has announced the launch of its local team in Sydney, Australia. The global expansion will help the company further grow its presence in the Asia-Pacific region and address the increasing need for digital operations management software. The company also announced the appointment of David Wall, former head of APAC s...
---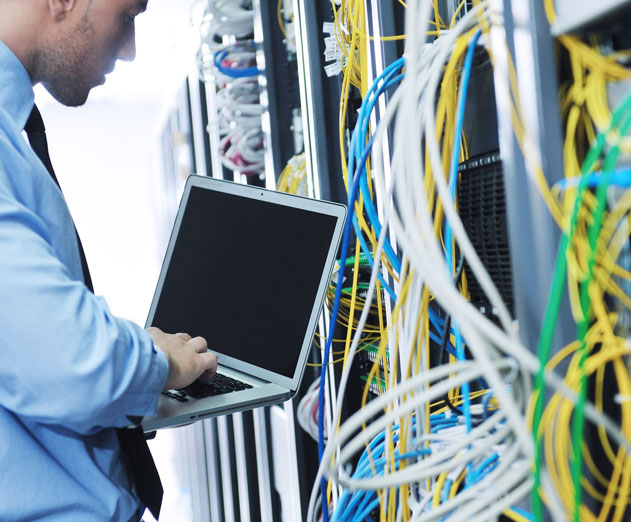 The evolving role of the Network Engineer
Monday, July 31, 2017 by Grant Ho

Many network engineers still struggle to manage key IT workflows manually, including network troubleshooting, documentation, change management, and cybersecurity. Managing these workflows is becoming increasingly difficult, and the issue is only expected to escalate as networks grow and become more complex with the move towards software-defined networking (SDN) and clou...
---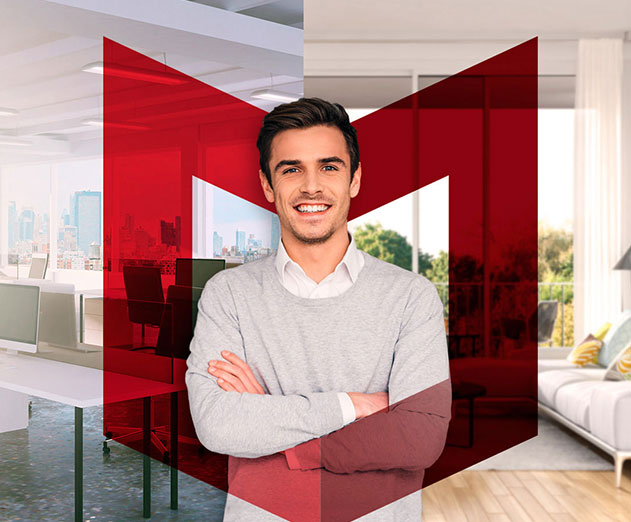 The future of cybersecurity in machine learning
Sunday, July 30, 2017 by Richard Harris

McAfee, a cybersecurity company, has announced several new innovations that expand machine learning and automation capabilities to strengthen human-machine teams. Plus, McAfee announces support of OpenDXL.com, a new, independent collaboration portal that offers forums and free apps, giving OpenDXL users easy access to ideas and resources available for application integr...
---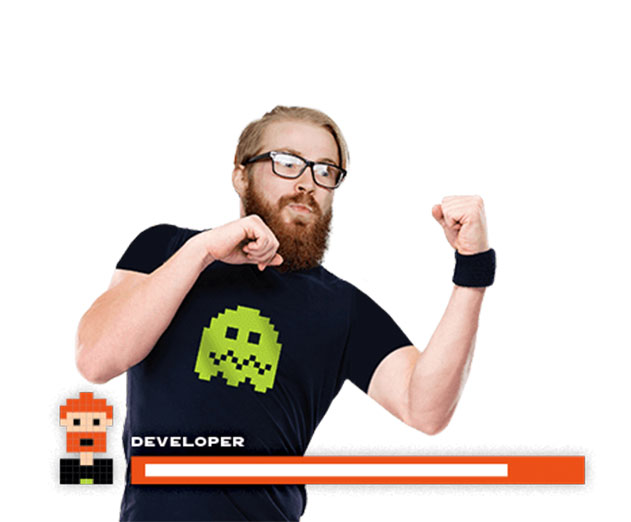 Checkmarx acquired Codebashing
Tuesday, July 25, 2017 by Christian Hargrave

Checkmarx has acquired Codebashing, an application security education company that delivers Game-like AppSec Training for Developers.Traditional secure coding education is ineffective and cannot scale to deliver continuous and across the board secure coding knowledge. Long training courses disrupt the developer's daily routine and don't address the specific challenge as...
---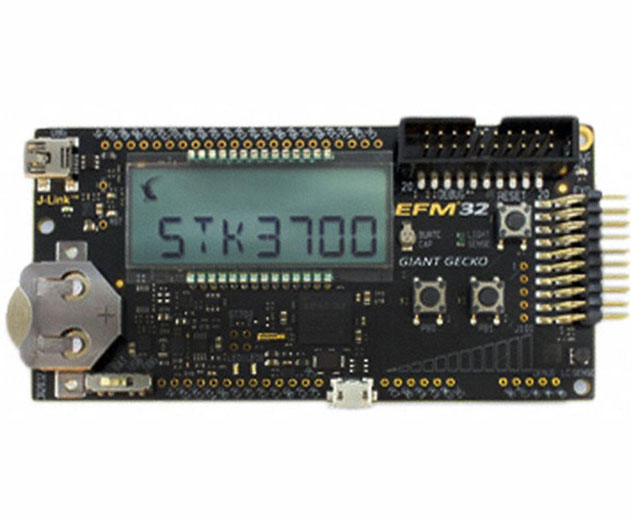 New Giant Gecko MCU microcontrollers aim to help complex IoT apps
Tuesday, July 25, 2017 by Richard Harris

Silicon Labs has expanded its energy-friendly EFM32 Gecko portfolio with industrial-strength microcontrollers (MCUs) delivering better performance, more features and lower power. The new EFM32GG11 Giant Gecko MCU family offers an improved feature set available in the low-power MCU market, targeting smart metering, asset tracking, industrial/building automation, wearable...
---
HUMANOBOT can discover non-human activities trying to commit fraud
Tuesday, July 25, 2017 by Christian Hargrave

SecuredTouch's HUMANOBOT behavioral biometrics tech has recently fine-tuned its platform to better detect non-human activities like bots and emulators trying to commit fraud. HUMANOBOT detects non-human behavior generated by bots, malware, and automated scripts and stops fraud-focused emulators within mobile applications.The system recognizes these behaviors using advan...
---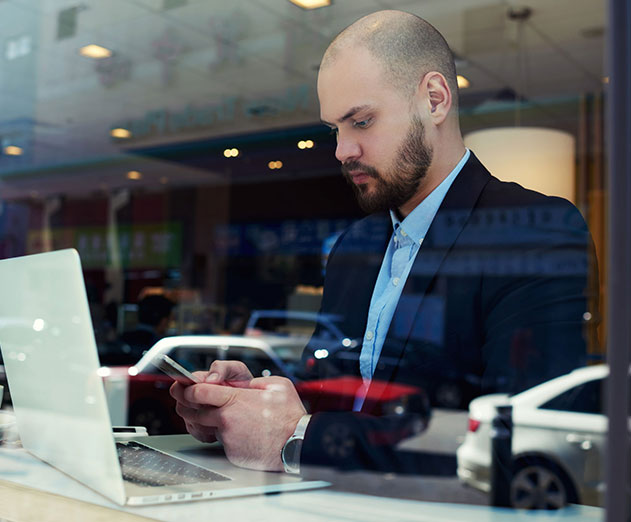 Kony gauges the state of apps in the enterprise
Tuesday, July 25, 2017 by Richard Harris

More businesses are realizing the importance of mobile apps, but are discovering deploying and managing apps in their business is not as easy as they had thought. To gauge the state of apps in the enterprise, Kony, Inc., an enterprise mobility and digital applications company, partnered with Wakefield Research. The global survey of more than 1,000 line-of-business execu...
---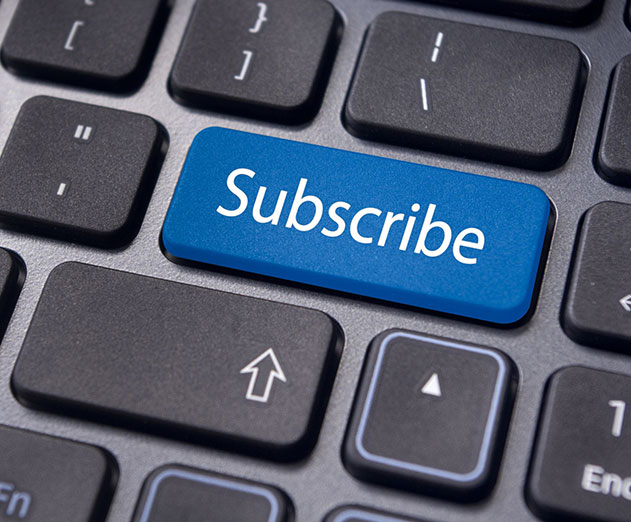 Why apps with subscription models are taking over
Monday, July 24, 2017 by Mark Loranger

Anybody with a passing acquaintance with the app store, whether on iOS or Android, is fully aware of the vast quantities of apps crammed into every (digital) nook and crevice, with more being released each passing day. For Apple and Google, this competition is great - the more apps there are, the more money they make. But for app developers, more competition means that ...
---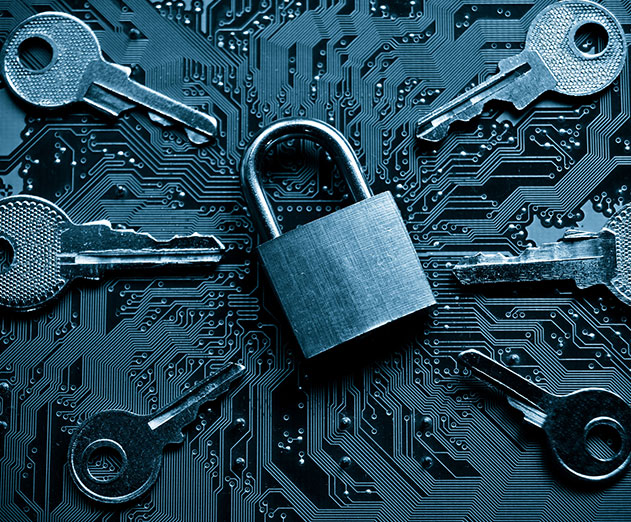 InnoVault lets you embed end-to-end data security encryption to apps
Friday, July 21, 2017 by Richard Harris

Tozny, which has built a secure, privacy-preserving and password-free mobile authentication system, has announced the launch of InnoVault, an easy-to-use toolkit allowing developers to embed end-to-end data security encryption capabilities into their websites, apps, or software. As a result, developers can now raise the level of their data security and privacy managemen...
---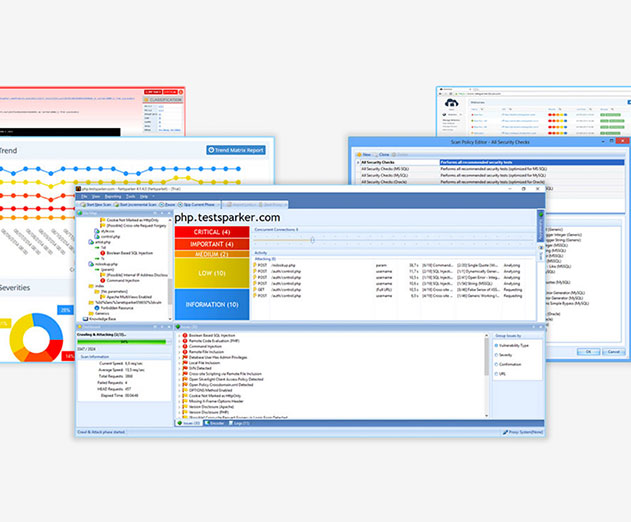 Software developers are easy targets for hackers study finds
Thursday, July 20, 2017 by Richard Harris

Netsparker Ltd., a company in the web applications security industry, has released survey results showing that most software developers make themselves easy targets for hackers, even when they are behind a corporate firewall. The primary reason is not that their web server software is out of date, however. Instead, it is largely the result of developers running vulnerab...
---
Helium launches low-power long-range solution for IoT devices
Thursday, July 20, 2017 by Christian Hargrave

Helium, a provider of IoT connectivity, announced the launch of its latest product suite, a comprehensive low-power, long-range solution for IoT devices. The new offering streamlines the ability to prototype, deploy and scale a long-range wireless network that connects thousands of end devices, giving companies a simple way to intelligently and securely deliver data fro...
---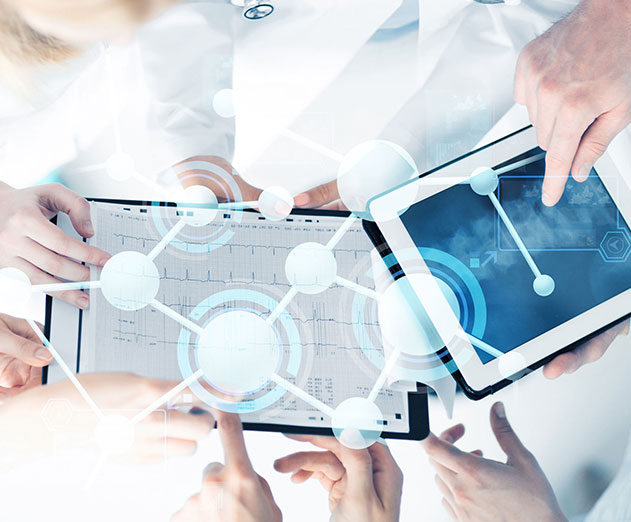 Over 90 percent of healthcare IT networks have IoT devices connected
Thursday, July 20, 2017 by Christian Hargrave

ZingBox has released the results of its survey of IT decision-makers within the healthcare industry. The survey, fielded in early July, found that the majority of healthcare IT networks have IoT devices and that most IT departments believe that existing security solutions for laptops and servers can also protect connected medical devices.More than 90% of healthcare IT n...
---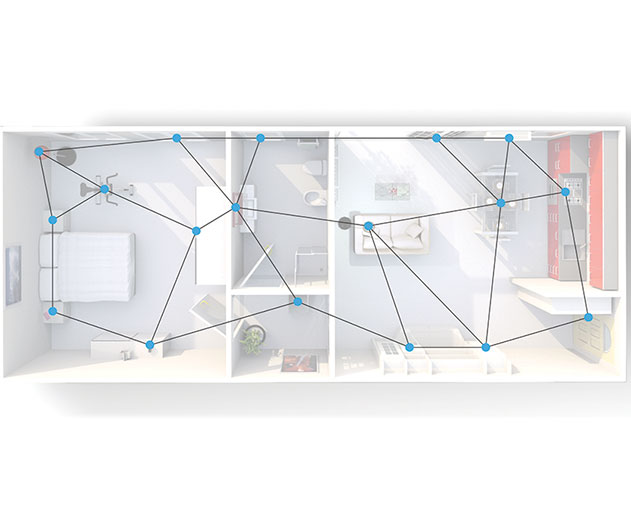 The first Bluetooth Mesh solution from Silicon Labs lands
Wednesday, July 19, 2017 by Richard Harris

To help developers simplify the design of mesh-networked devices for the Internet of Things (IoT) and get to market faster, Silicon Labs introduced a comprehensive suite of software and hardware that supports the new Bluetooth mesh specification. The new Bluetooth mesh solution benefits from the company's proven mesh networking expertise and includes development tools, ...
---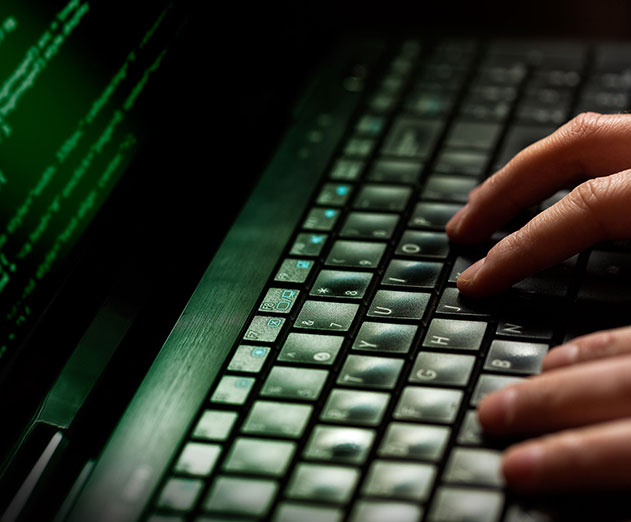 5,000 developers and professionals responded in Skill Up 2017
Wednesday, July 19, 2017 by Richard Harris

Nearly 5,000 developers and tech professionals across the world responded to Packt's third annual Skill Up survey to share their thoughts on the latest tech tools and trends, and how they work and learn. Skill Up 2017 also investigated wider questions about the tech industry - from its status and value in organizations and industry, through to urgent issues around diver...
---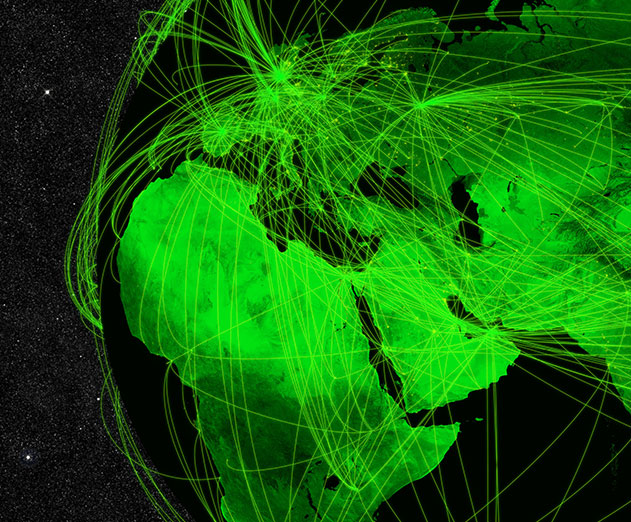 Amos Ben Yaacov hired as PacketZoom's General Manager EMEA
Tuesday, July 18, 2017 by Richard Harris

PacketZoom, a leader in mobile application acceleration, announced today that it has expanded to Europe to help accelerate mobile app performance in the region. The company has hired industry veteran Amos Ben Yaacov as its new General Manager EMEA to oversee growth throughout Europe and bring PacketZoom's proprietary app analytics, controls and acceleration technology t...
---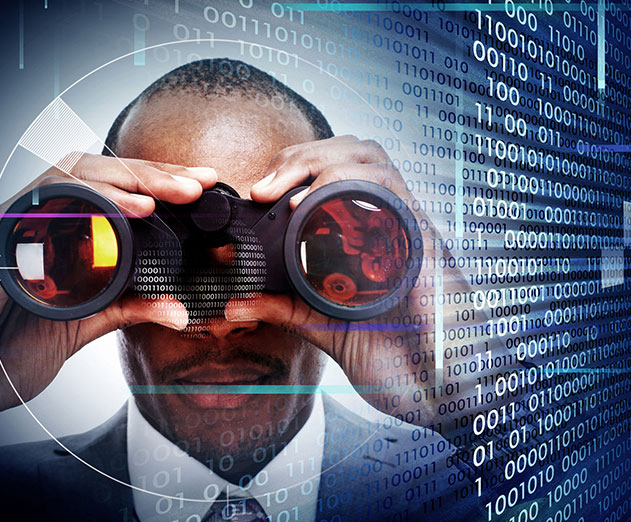 Metadata can be deadly in cyber exploitation
Tuesday, July 18, 2017 by Christian Hargrave

When someone says "There's no cause for concern, it's only metadata" you can send them this:Metadata, or "data about data," is collected and recorded to describe data, identify trends, administer algorithmic solutions, and model potential scenarios. When one understands how to make sense of seemingly random metadata or how to pair the data with other exfiltrated data po...
---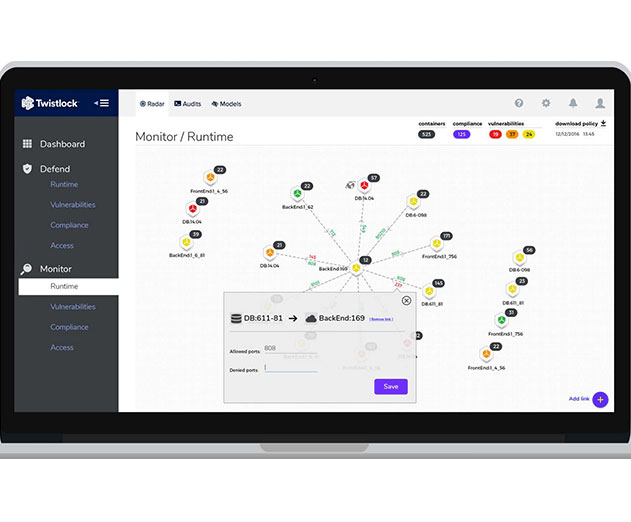 Cloud native app firewall Twistlock 2.1 launches
Monday, July 17, 2017 by Christian Hargrave

Twistlock, a provider of cloud container security solutions, has announced the availability of Twistlock 2.1. The latest release of their flagship product includes a first of its kind cloud native app firewall, vulnerability risk ranking that uses knowledge of an enterprise's unique environment to prioritize what to fix first, a brand new dashboard and integrated secret...
---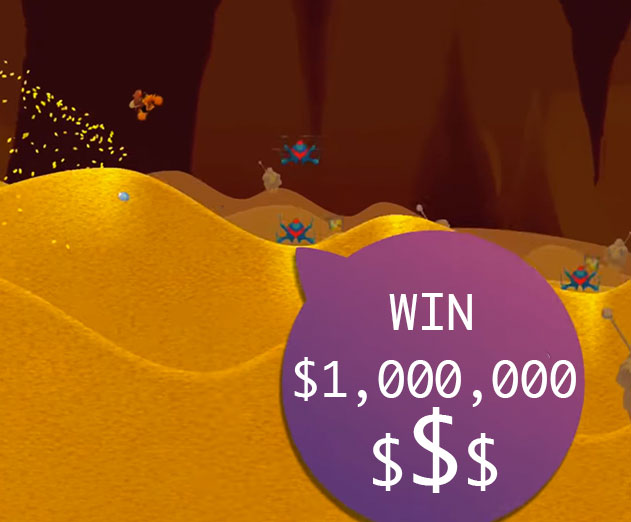 Millionaire's Run game app offers winner-takes-all $1M grand prize
Monday, July 17, 2017 by Christian Hargrave

A new mobile app just launched that's set to reimagine the running game experience for both expert and casual players. As part of the launch, the team will host a global competition in search of the app's fastest runner over the course of the next six months, with a $1,000 cash pot for each week's high score, and a phenomenal winner-takes-all $1 million grand prize to p...
---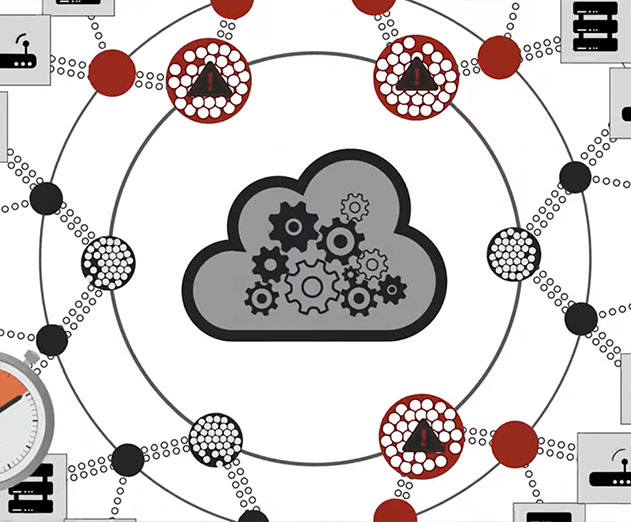 IIoT gets Lightning ML from FogHorn Systems
Monday, July 17, 2017 by Richard Harris

FogHorn Systems has announced the availability of Lightning ML, the newest version of its edge intelligence software platform for the Industrial Internet of Things (IIoT). Lightning ML is an IIoT software platform with integrated machine learning capabilities and universal compatibility across all major IIoT edge systems.Accenture predicts that IIoT can add $14.2 trilli...
---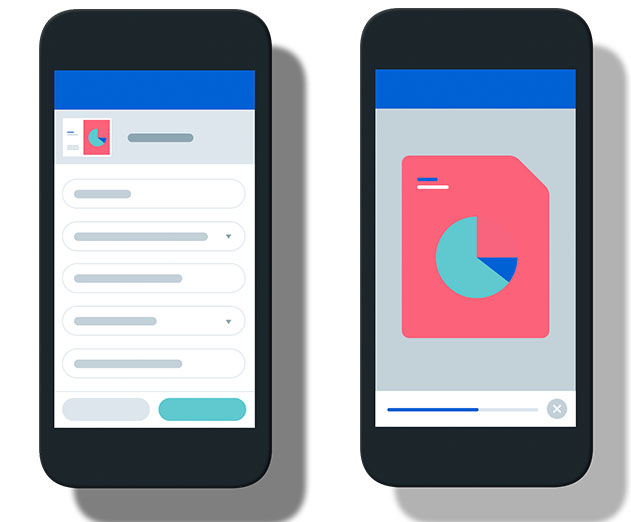 Box Elements for developers powers content experiences in their apps
Friday, July 14, 2017 by Richard Harris

Box, Inc., a cloud content management company, has introduced Box Elements, a new set of tools for businesses of all sizes to bring their content experience into any application built with their Platform. The first set of tools, UI Elements, is generally available and includes four pre-built, customizable components of their user interface. The company also announced th...
---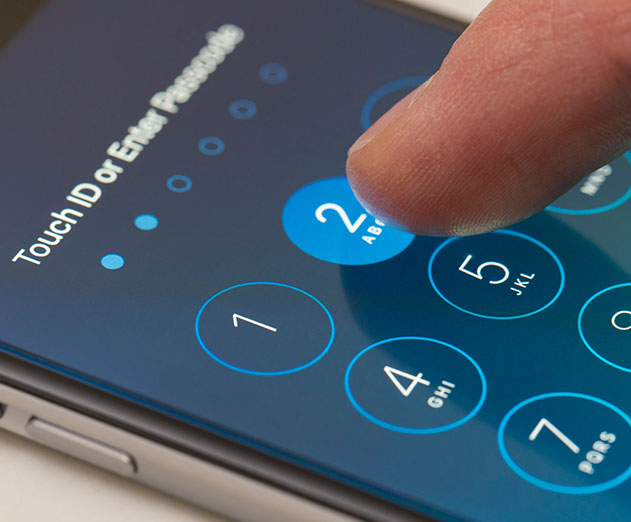 iOS 11 security implications
Thursday, July 13, 2017 by Richard Harris

Apple's iOS 11 won't be released until this fall, but its in public beta now - available for both developers and enterprising consumers alike to test it out. Beta versions inherently come with bugs, but some features of the operating system will continue to pose problems after the market-ready version is released. Richard Stiennon, Chief Strategy Officer of Blancco Tech...
---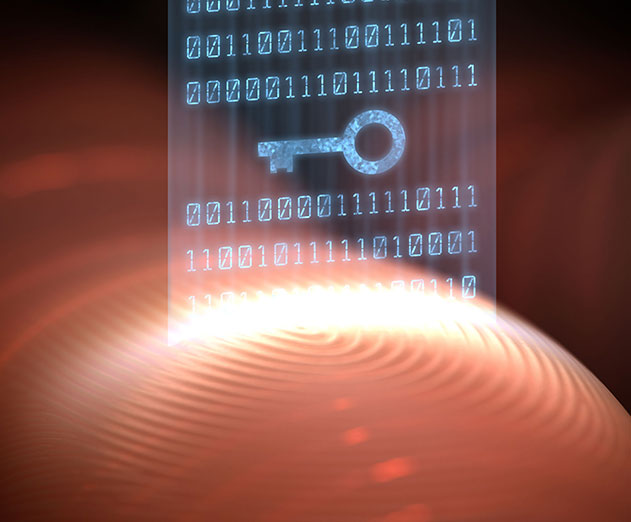 New biometric authentication could be a password killer
Wednesday, July 12, 2017 by Christian Hargrave

Pramati Technologies has announced the ThumbSignIn biometric authentication SaaS platform for mobile and web applications and additionally its certification by the FIDO Alliance. The platform enables enterprises and service providers to deploy strong authentication solutions that reduce reliance on passwords and protect against phishing, man-in-the-middle, and replay at...
---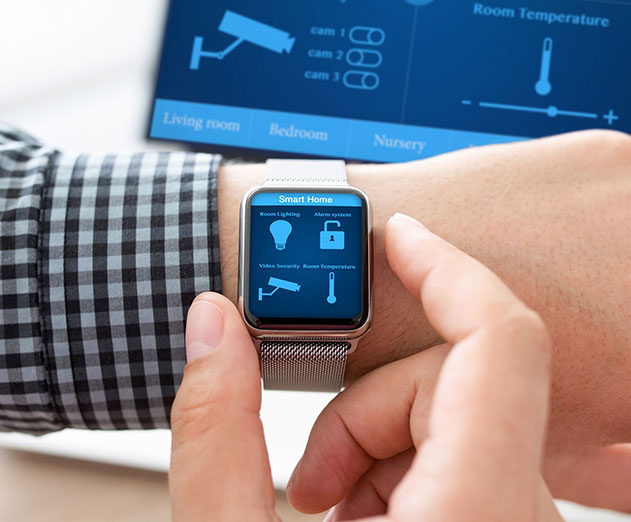 IFTTT report shows we love talking to connected devices
Wednesday, July 12, 2017 by Richard Harris

Almost everything is connected, or wants to be. Taking a stroll down the isles of any electronics store and it's not so much about the device can do by itself anymore, but what it can do online. I can testify personally that 80% of my own home is connected now. My electric source has two amp-clamps on it that report live power usage back to me. Most of our lighting...
---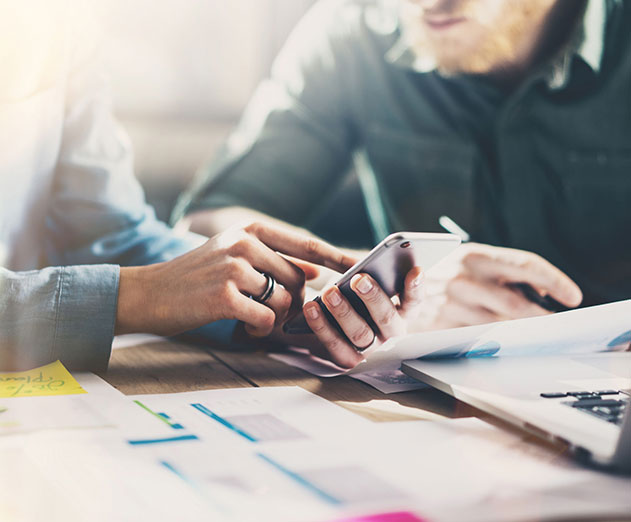 Enterprises struggling to manage the chaos of mobile transformation
Friday, July 07, 2017 by Christian Hargrave

Despite the exponential growth of connected devices globally, enterprises are struggling to manage the chaos of mobile transformation, especially where mobility is critical to their business. That's according to new research from SOTI which identified the views of senior executives and remote workers around the globe. Commissioned by SOTI a global study was carried...
---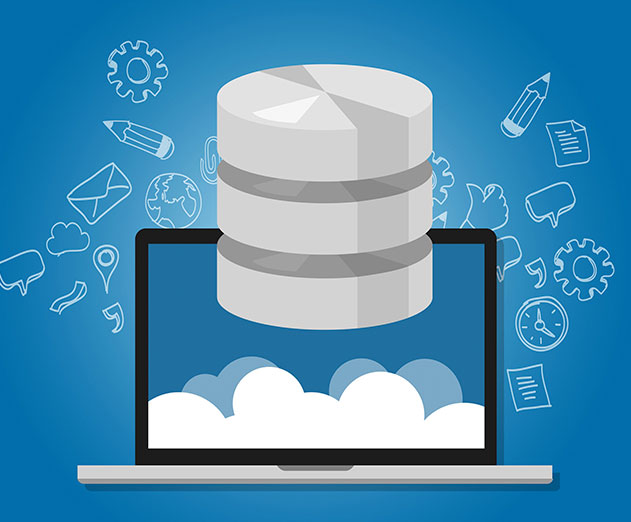 New Actian Zen delivers a nano database footprint solution for IoT
Thursday, July 06, 2017 by Richard Harris

Actian, a hybrid data management, analytics and integration company, has released Actian Zen Embedded database, a multiplatform, embeddable database for developers delivering applications to self-managed, small footprint environments. Actian Zen is suited to meet the needs of software developers and data-driven device manufacturers delivering IoT applications. Appl...
---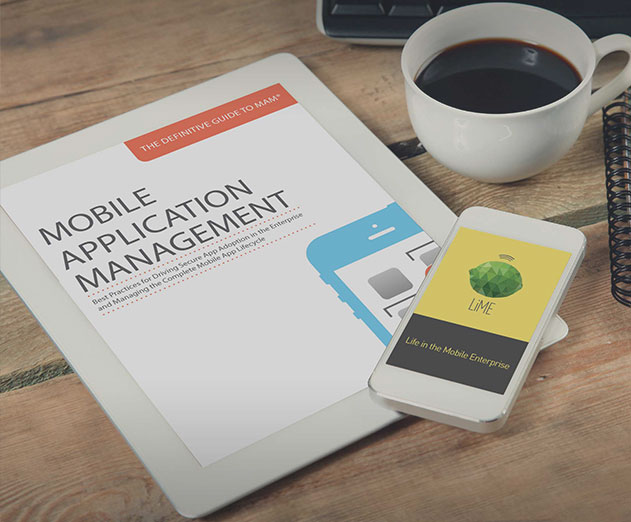 Apperian announces new security capabilities
Monday, July 03, 2017 by Richard Harris

Apperian, an Arxan company and provider of mobile application management (MAM) and security solutions, has announced several platform enhancements, which increase the security of enterprise mobile app data. These updates take advantage of native device capabilities, multiple industry protocols and additional password controls, to provide a solution for distributing secu...
---
The cloud needs a makeover survey says
Monday, July 03, 2017 by Richard Harris

Fugue, Inc., has released the results of its 2017 State of Cloud Infrastructure Operations Survey. The survey, fielded to over 300 IT operations professionals, executives, and developers, found that most respondents believe that the cloud is not living up to expectations because of compliance and security concerns, unexpected downstream costs, and the glut of cloud mana...
---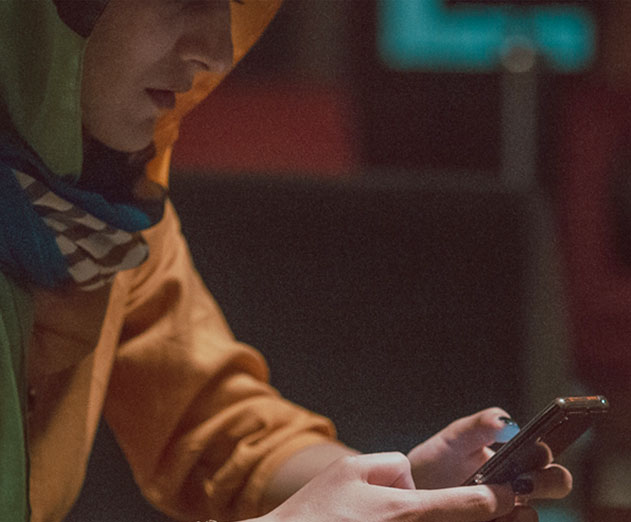 Helping tackle the Iranian drug addiction with an app
Friday, June 30, 2017 by Christian Hargrave

United for Iran, a Bay-Area NGO working to promote civil liberties and civil society in Iran, is announcing the release of Haami: a new android app that is designed to provide help for recovering from addiction.Haami, which means "ally," is a mobile health application that will aid Iranians dealing with addiction by assisting them with dialing back compulsion and offeri...
---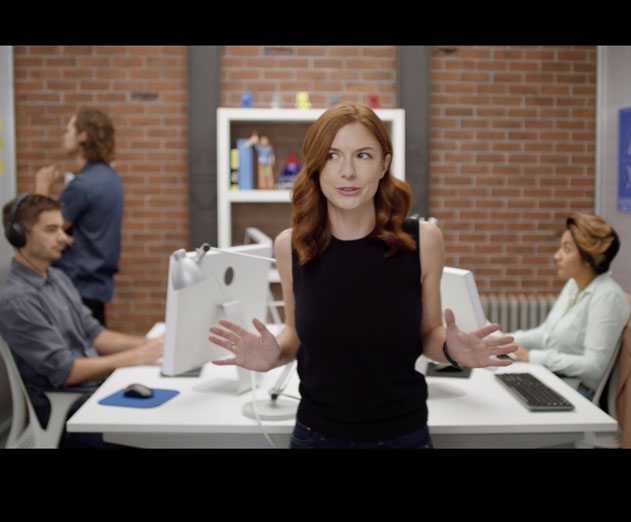 $100M in app developer funds available to build Cloudflare apps
Friday, June 30, 2017 by Richard Harris

Cloudflare, an Internet performance and security company, is introducing the all-new Cloudflare Apps, a free platform that enables developers to build applications that leverage their global infrastructure and distribute them to the more than six million users on their network. As part of this new platform, the company is announcing the $100 million Cloudflare Developer...
---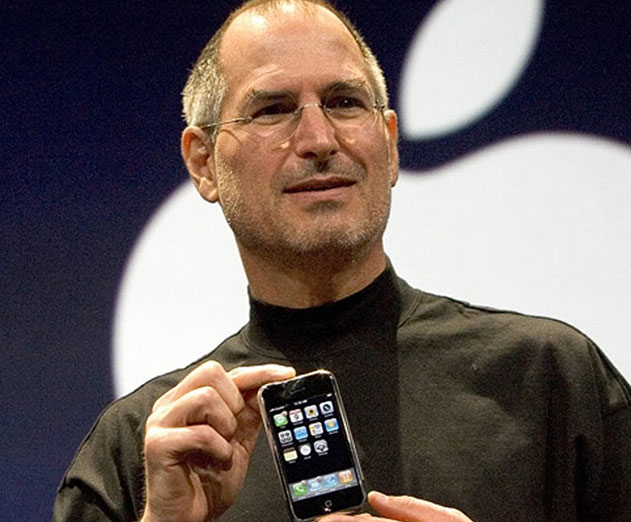 10 years after the iPhone launch here is how people feel now
Thursday, June 29, 2017 by Richard Harris

To coincide with the 10th anniversary of the launch of iPhone, Axway has published results from a survey that examines the role that smartphones play in enhancing consumer lives with improved services and experiences, and how consumers would like to see the smartphone evolve in future. The survey of 1,200 U.S. consumers found that consumers value data security and priva...
---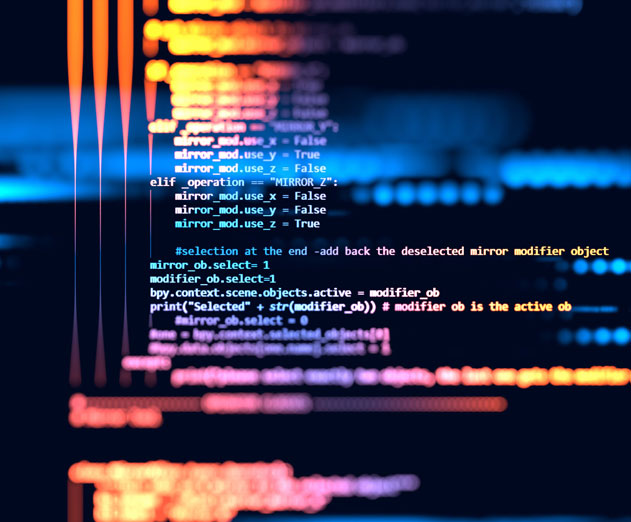 With DevOps security must work differently
Tuesday, June 27, 2017 by Michael Haynes

Because "software is eating the world," as Mark Andreessen famously noted, application security gets harder every day; every line of code written opens organizations to new vulnerabilities and breaches. Furthermore, legacy solutions, such as static analysis, dynamic analysis and web application firewalls have failed to keep pace with Agile and DevOps practices. Teams ne...
---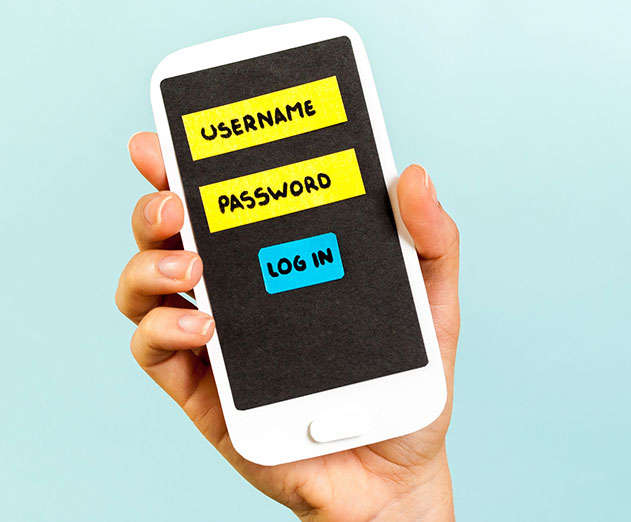 VASCO launches overlay detection in DIGIPASS
Thursday, June 22, 2017 by Michael Haynes

VASCO Data Security International, Inc., a provider of identity, security and business productivity solutions, has announced its ability to help organizations detect and mitigate mobile application overlay attacks through added functionality in the DIGIPASS for Apps Runtime Application Self-Protection (RASP) module.Overlay attacks are increasingly being deployed to stea...
---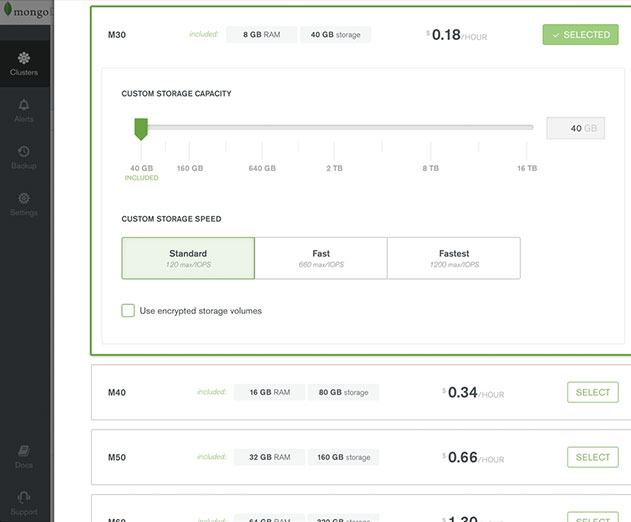 MongoDB Atlas is now available on top cloud platforms
Wednesday, June 21, 2017 by Christian Hargrave

MongoDB has announced that MongoDB Atlas, its cloud database as a service, is now available to users on the top three public cloud platforms. Atlas has extended its availability beyond Amazon Web Services (AWS) to include Google Cloud Platform (GCP) and Microsoft Azure, delivering on its vision of running MongoDB anywhere. The addition of support for Azure and GCP...
---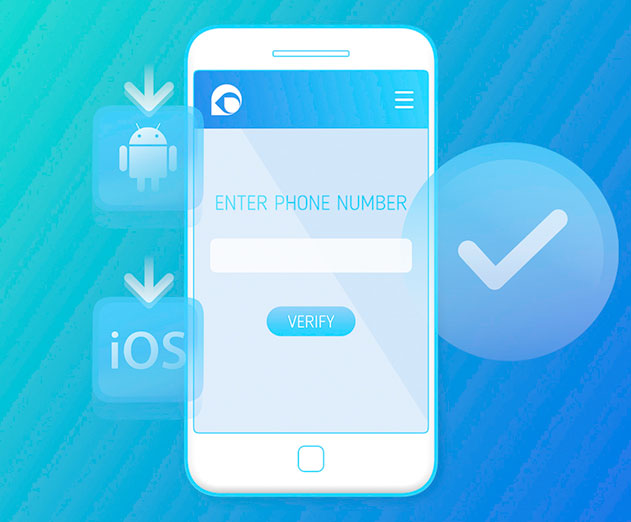 App Verify SDK gets update for new iOS capabilities
Wednesday, June 21, 2017 by Richard Harris

TeleSign, an end-to-end communications platform as a service (CPaaS), has announced new iOS capabilities for its mobile app verification service, App Verify. App Verify for iOS is a lightweight software development kit (SDK) that enables mobile app developers to streamline the onboarding account verification process to assist with increasing conversions and providing id...
---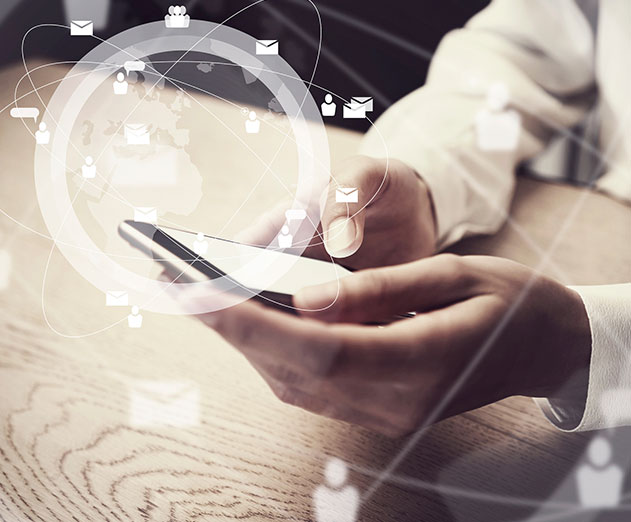 Why runtime application self-protection is critical for app security
Tuesday, June 20, 2017 by David Strom

Today most of us go about implementing security from the outside in. The common practice is to start by defining a perimeter and trying to defend it with various security tools. Even though perimeters have been porous for more than a decade, we still can't give up this notion that if we build a better wall we can keep our enterprises safer.Certainly that is where most e...
---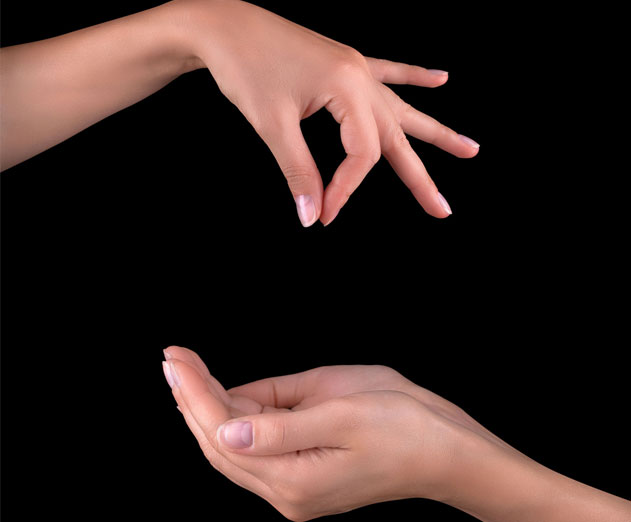 Invisible payments inside mobile apps problem
Monday, June 19, 2017 by Richard Harris

Have you ever wondered how Uber automatically charges you for your ride without making you pull out your credit card or sign a receipt? "Invisible payments" like these are a growing trend and aside from ride sharing, the technology is now being implemented by companies with Amazon and major restaurant chains. For brands, invisible payments enhance the consumer experienc...
---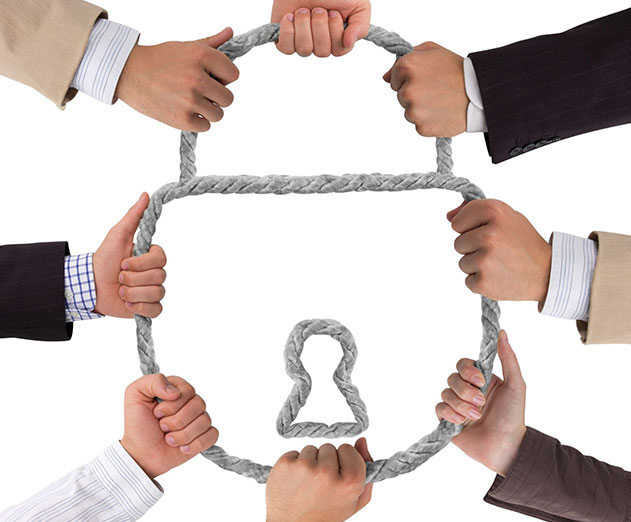 DevSecOps will help security and developers play nice
Thursday, June 15, 2017 by Richard Harris

Veracode, a security software company acquired by CA Technologies, has announced the results of a study examining the relationships between application developers and security teams.The study, conducted in conjunction with Enterprise Strategy Group (ESG), shows that despite the pervasive belief that security and development teams have conflicting priorities, initiatives...
---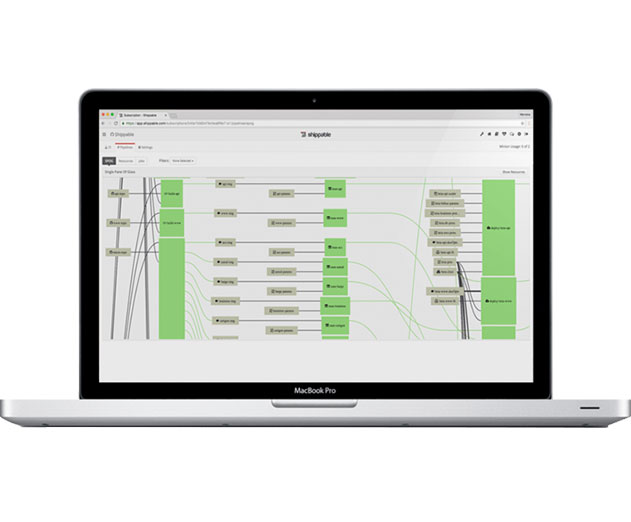 DevOps in the enterprise with new Shippable Server
Thursday, June 15, 2017 by Christian Hargrave

Shippable announces the general availability of Shippable Server, the enterprise version of its popular DevOps platform, for organizations that want to ship code frequently and predictably but have strict security, compliance and control needs. The platform unifies all DevOps tools and processes into software "assembly lines" that provide complete visibility, traceabili...
---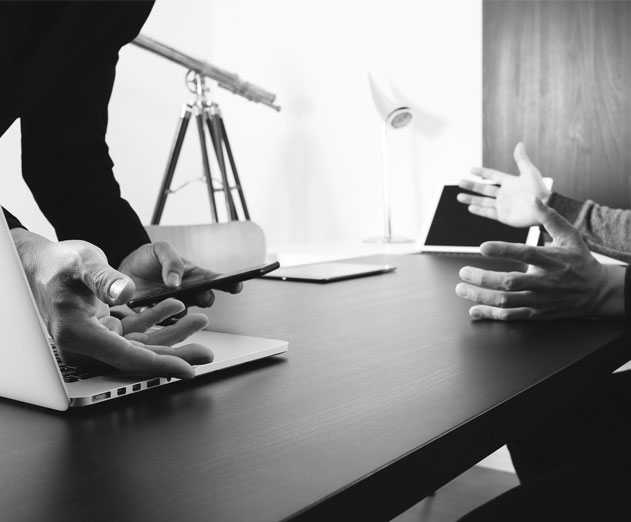 Adopting DevOps should be a top priority for you right now
Wednesday, June 14, 2017 by Richard Harris

As DevOps becomes more mainstream, there has been a rush for companies to implement it and agile workflows. DevOps as a buzzword isn't going away anytime soon, but are companies truly "doing DevOps" to the best of their ability? Sacha Labourey, founder and CEO of CloudBees, a hub of enterprise Jenkins and DevOps, discusses the difference between companies claiming to do...
---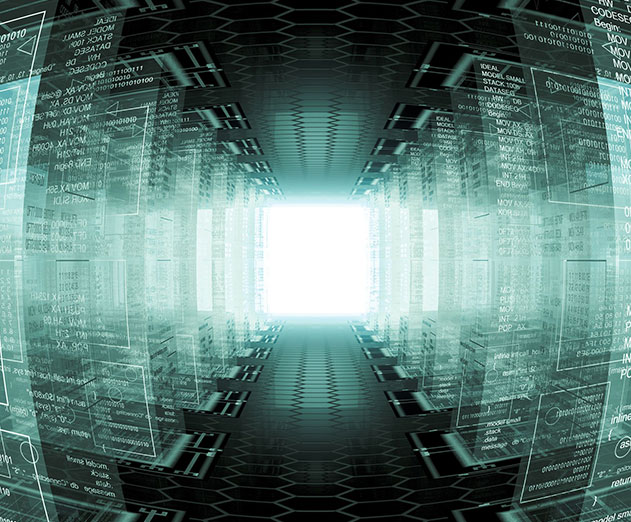 VersaStack gets a new VDI and hybrid cloud capabilities
Tuesday, June 13, 2017 by Christian Hargrave

IBM has announced new Virtual Desktop Infrastructure (VDI) and hybrid cloud capabilities for the VersaStack converged infrastructure solution. VDI can reduce data center costs, streamline troubleshooting, and increase data security for enterprise clients managing hybrid cloud workloads.To address large-scale, high performance VDI workloads and data reduction requirement...
---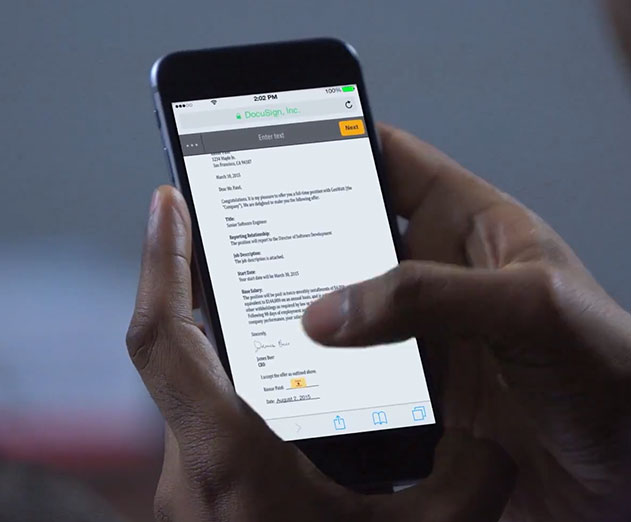 DocuSign talks about embedding eSigning into your app
Monday, June 12, 2017 by Richard Harris

DocuSign, an eSignature startup, has a reported $3 billion valuation, more than 100+ million users, and a client roster that includes Microsoft, Salesforce, LinkedIn and SAP. Here Marie Huwe, the VP of Developer Programs and Evangelism at DocuSign, tells us about their API and how developers have influenced their growth and success to date. ADM: What is your role at Doc...
---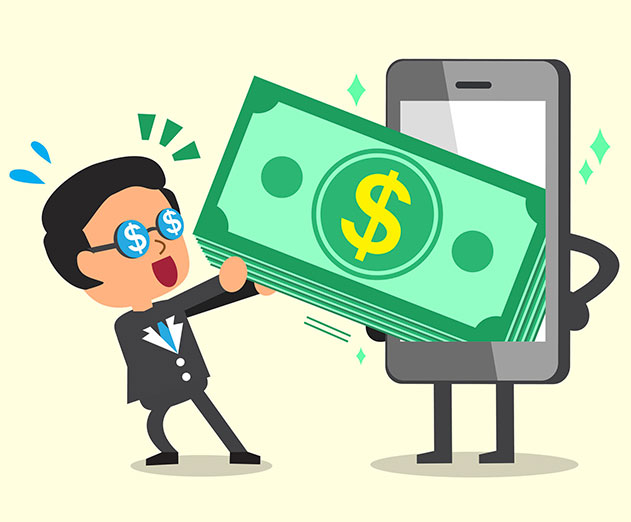 Why brands will pay top dollar for your in-app inventory
Thursday, June 08, 2017 by Dan Laughlin

Ad fraud is expected to cost brands over $16 billion this year. The industry is on edge, and brand safety is a top concern. This is especially true after Fortune 500 advertisers discovered their ads appearing next to inappropriate content on Google's Youtube.The industry has been working on solutions to curb ad fraud and increase brand safety, and yet the problem grows ...
---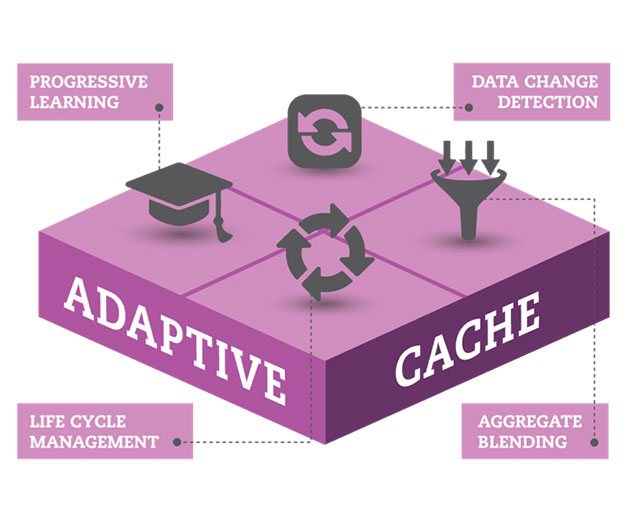 AtScale unveils their new 5.5 platform update
Wednesday, June 07, 2017 by Richard Harris

The adoption of the data lake over the past few years has proven that enterprises want a way to store vast amounts of raw data in its native format until needed for consumption. New database platforms like Hadoop or Google BigQuery have provided affordable solutions to let enterprises store data. However, when this data is not put to use, Data Lakes became Data Swamps. ...
---
Enterprise threat dubbed HospitalGown infests thousands of apps
Tuesday, June 06, 2017 by Richard Harris

Appthority, an enterprise mobile threat protection company, published research on a newly discovered backend data exposure vulnerability, dubbed HospitalGown, that highlights the connection between mobile apps and insecure backend databases containing enterprise data. Appthority documented more than 1,000 apps with this vulnerability, and researched in detail 39 applica...
---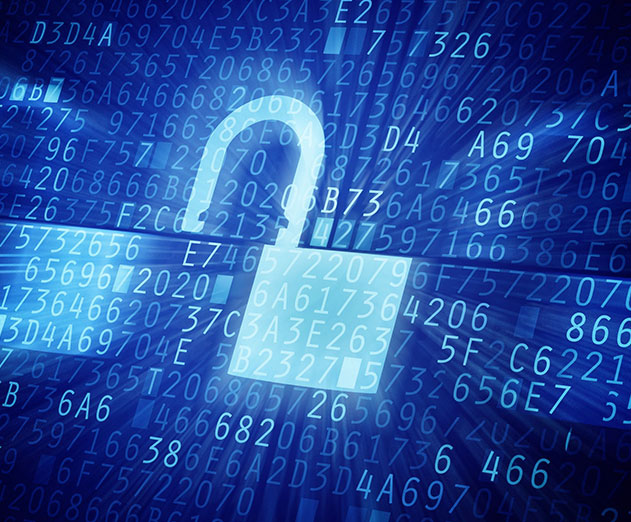 Many fintech DevOps are not enforcing security
Tuesday, June 06, 2017 by Christian Hargrave

Venafi has announced the results of a study on the cryptographic security practices of DevOps teams in the financial services industry. Cryptographic security risks are amplified in DevOps settings, where compromises in development or test environments can spread to production systems and applications. This is a particular issue for financial services organizations, whi...
---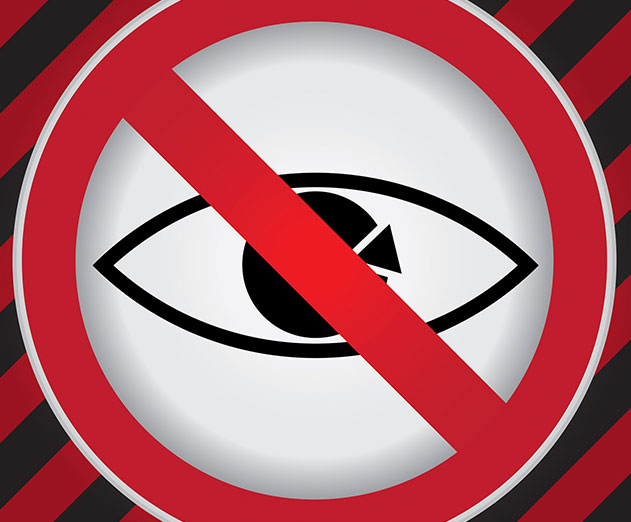 Hacking into unsecured webcams is too easy
Thursday, June 01, 2017 by Richard Harris

Are You Being Watched?No other exploit is as vicious or expedient with its results as camera activation malware. An adversary is virtually guaranteed a successful blackmail or espionage campaign when you have compiled hours upon hours of video footage of a powerful executive or government official "satisfying their intellectual curiosity" in front of their computer, in ...
---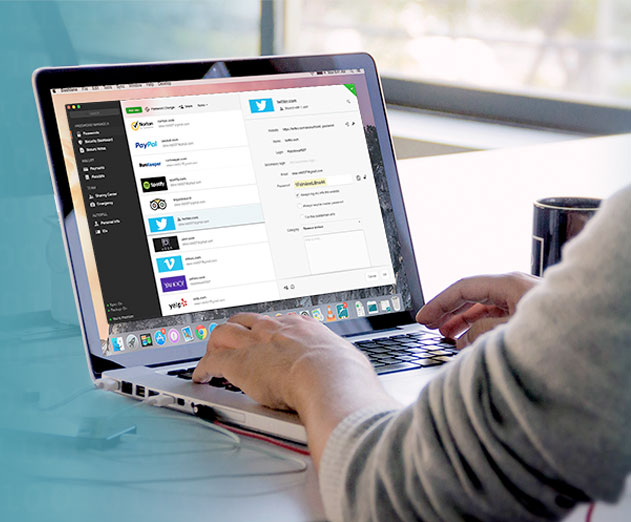 Dashlane to utilize Android's new support for password managers
Monday, May 29, 2017 by Christian Hargrave

Google announced native support for password managers in Android O and an early preview of Autofill with Google, which in the absence of a password manager, allows the user to use information from Chrome Sync and Google Payments to autofill apps. By offering basic functionality out-of-the-box and making it much easier for users to adopt and use a password management app...
---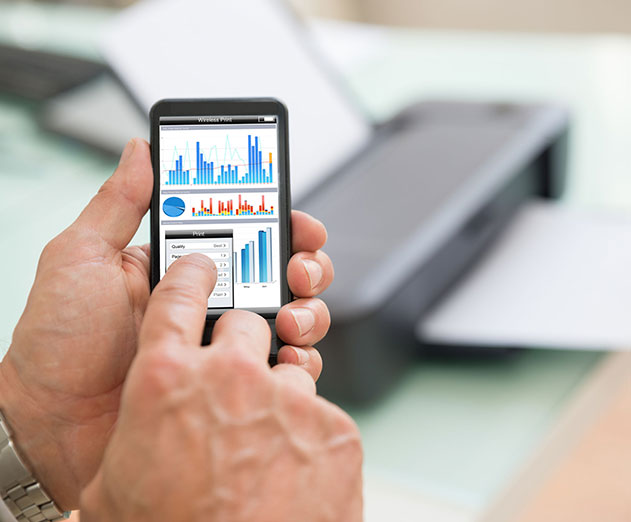 Get mobile printing up and running: What CIOs need to know
Wednesday, May 24, 2017 by Brent Richtsmeier

Enterprise workplace infrastructure is changing. Gartner found that total mobile sales into the enterprise globally are greater than 200,000 per year, while PCs are half that. The PC installed base has been on a steady decline since 2014, while the mobile installed base is on the rise - meaning mobile is set to surpass the PC installed base in 2017.However, even as more...
---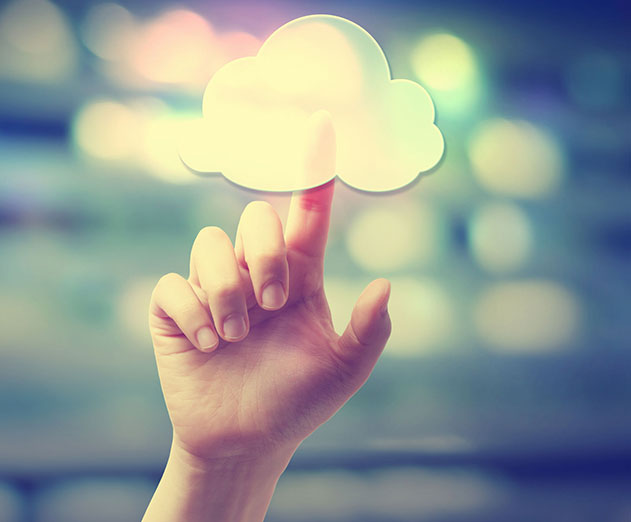 Tech decision makers double down on cloud adoption says new index
Tuesday, May 23, 2017 by Christian Hargrave

The large majority of technology decision makers (84 percent) say their organizations invested in cloud services in 2016. The adoption of cloud services in 2016 is a mirror image of the planned cloud investments expressed in last year's report. According to Insight's 2017 Intelligent Technology Index report, "As IT leaders make decisions and arrangements to straddl...
---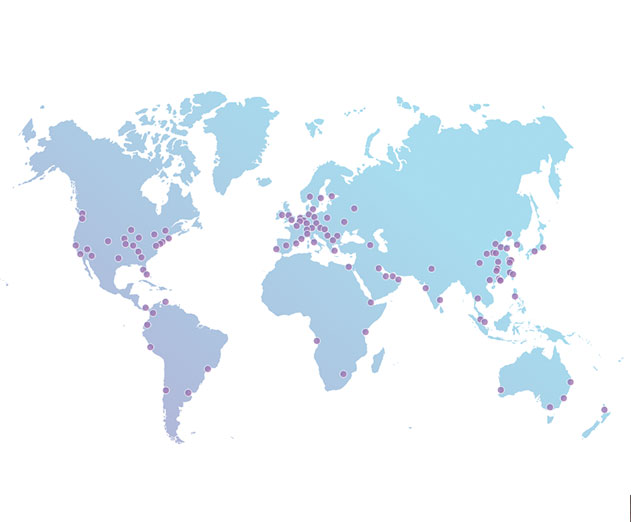 Route the Internet faster with Argo from Cloudflare
Monday, May 22, 2017 by Michael Haynes

Cloudflare has announced Argo, a service that intelligently routes traffic across the Internet for a faster, more reliable, and more secure online experience.The Internet is inherently unreliable. Its massive collection of networks from different providers experiences delays and outages all the time. Internet users experience these problems as slowness reaching websites...
---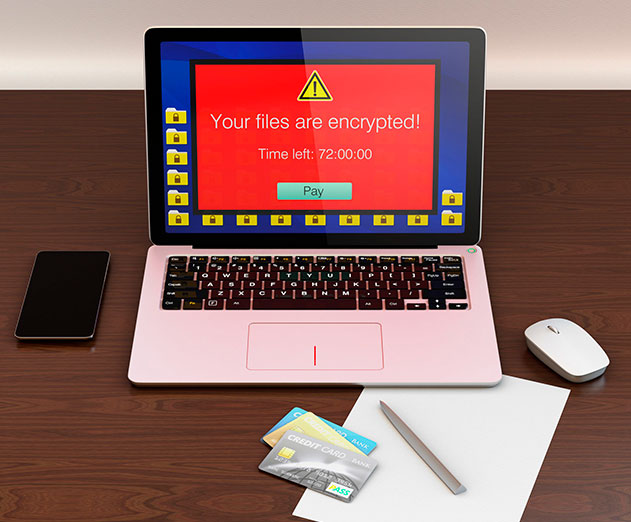 Protect against Wannacry with help from this free course
Friday, May 19, 2017 by Michael Haynes

Alison has released a new course to teach people about the recent WannaCry global virus threat.The "WannaCry" computer virus infected thousands of computers worldwide this past weekend. (May 12th 2017). A "Trojan Horse" virus, it maliciously gains access to computer systems, locking down and making inaccessible to you and others your private information and data, then r...
---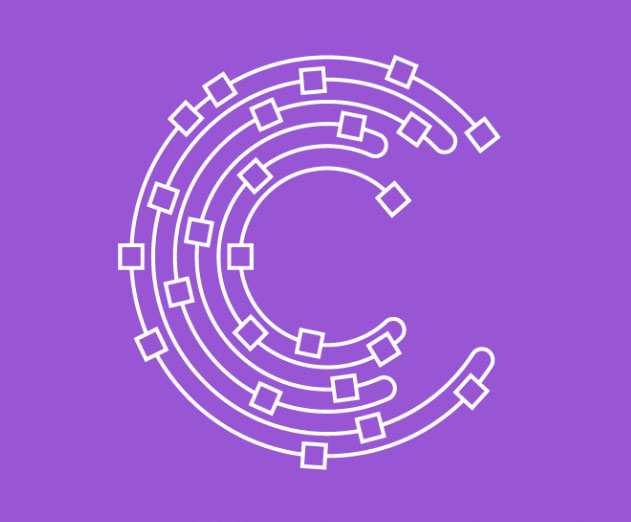 IBM launches Blockchain Founder Accelerator
Friday, May 19, 2017 by Richard Harris

IBM has announced the IBM Blockchain Founder Accelerator to help enterprises and enterprise developers take blockchain networks into production faster. The accelerator is the first program available that provides expertise and support across the technology, legal and business considerations of establishing new blockchain networks. Enterprises can join to gain exclusive ...
---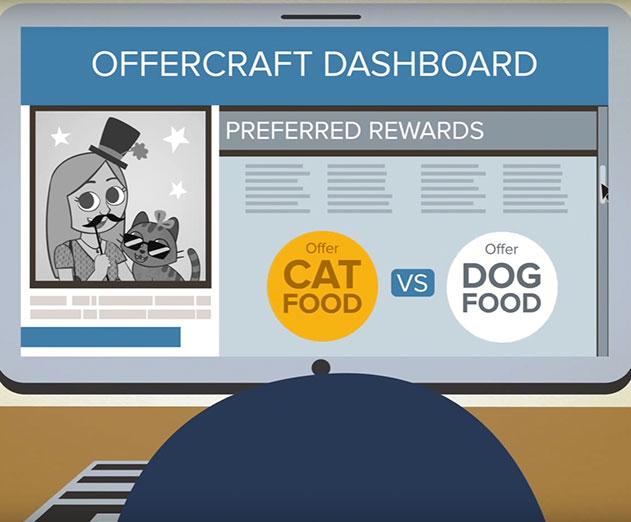 OfferCraft expands AI and Gamification efforts into Asia
Thursday, May 18, 2017 by Michael Haynes

OfferCraft, a software company that uses artificial intelligence and gamification to better target advertising, is expanding into Asia. Their executives will be doing presentations at the Global Gaming Expo Asia (G2E) from May 16 to 18 at the Venetian Macao Resort Hotel at Stand 961."We're thrilled about our Asia debut," said OfferCraft CEO Aron Ezra. "Our software make...
---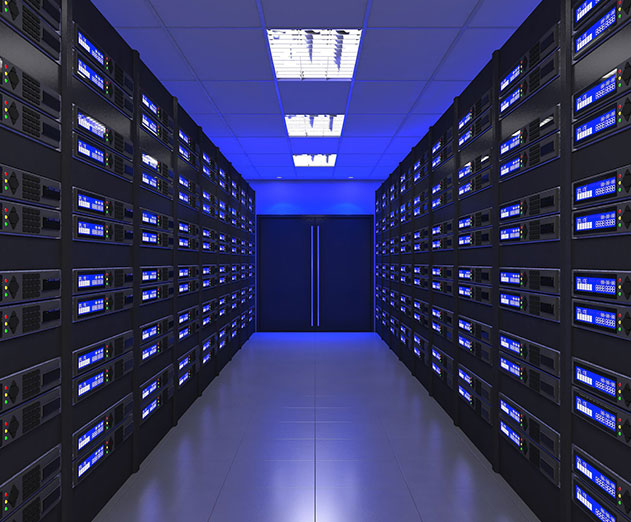 IBM POWER and Nutanix Software bringing new workloads to hyperconverged deployments
Wednesday, May 17, 2017 by Michael Haynes

In the technology landscape, processing real-time information is necessary but not sufficient. Being able to react in real-time used to give enterprises a competitive advantage, but this approach no longer guarantees happy customers. The value has now migrated to the ability to rapidly gather large amounts of data, quickly crunch and predict what's likely to happen next...
---
Samsung has new ARTIK smart IoT platform products
Wednesday, May 17, 2017 by Richard Harris

Samsung Electronics Co. Ltd. has announced new their new ARTIK Smart IoT platform products that will help companies get to market faster with more secure offerings and bring IoT another step closer to Samsung's vision of intelligent things.The SAMSUNG ARTIK platform includes new end-to-end enterprise-grade security enhancements, and now enables easy-to-use, secure servi...
---