Home
Content Marketing
Digital Ads
Magazine Sponsorships
Content Creation
e-Newsletters
e-Newsletter Marketing
The App Developer Daily Newsletter keeps app developer professionals on top of their game by giving them quick and easy-to-read information on a daily basis. The e-newsletter offers an unparalleled way to get directly into the in-box of more than 88,000 qualified developer professionals.

Specific Opportunities

BANNER OR TEXT LINK
This is a 600px wide banner ad, or sponsored text link embedded into the email natively inline with news posts.


SPONSORED STORY OR NEWS ENTRY
Your News Posting or Article Profile mentioned natively with our email content. Includes graphic and a link back to the App Developer Magazine website, or directly to your website.


DEDICATED ANNOUNCEMENT TO LIST
Your Dedicated Announcement will include your HTML and text content and our legal footer included at bottom of the email. Customer provided HTML body email with external links from inside body of email to be tracked by the client - the same for image hosting. Approved variations of the email body can be varied up to a maximum of 2 times. Email From Field: Emails will come from App Developer Magazine Newsletter with a return address of newsletter@appdevelopermagazine.com . Email Subject Field: Approved subjects can be varied up to a maximum of 2 times.



To Reserve Your Email Campaign

If you have any questions or are ready to get started please contact us at advertise@appdevelopermagazine.com
or call Toll free 1-844-AppDevMag • (1-844-277-3386)


To Get Started Click Here



Home
Content Marketing
Digital Ads
Magazine Sponsorships
Content Creation
e-Newsletters
Featured Stories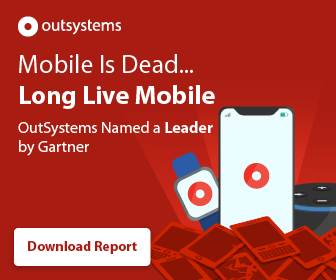 Stay Updated
Sign up for our newsletter for the headlines delivered to you
SuccessFull SignUp