API
eiPaaS value as seen from Jitterbit's CTO
Wednesday, September 25, 2019
Manoj Chaudhary, CTO and VP of Engineering at Jitterbit, discusses e-iPaaS value, and the critical role enterprise integration plays as one of the crucial catalysts for companies of all sizes looking to grow and scale.
Fragmented technologies have the power to stop an enterprise dead in its tracks. However, there is one secret weapon every business needs to give themselves a fighting chance to quickly grow to the levels of those other major companies. Enterprise integration has become the great growth enabler for today's enterprises. We spoke with, Manoj Chaudhary, CTO and VP of Engineering at Jitterbit, to discuss the critical role enterprise integration plays as one of the crucial catalysts for companies of all sizes looking to grow and scale.
ADM: What are the defining characteristics of an enterprise integration platform-as-a-service (e-iPaaS)?
Chaudhary: The key characteristic of an enterprise iPaaS is that it is designed to support integration projects with enterprise-level requirements including high availability, scalability, security, role-based access control, and auditability. It should cover integration between any combination of cloud and on-premises endpoints and offer out-of-the-box connectors to integrate common processes. An enterprise solution must cover every phase of integration from start to finish that is, development, deployment, execution, management, and monitoring.
ADM: How is enterprise iPaaS different from a traditional integration approach?
Chaudhary: The difference between enterprise iPaaS and a traditional integration approach comes down to having the support of a platform. Traditional integration relies on manually coded connectors between different endpoints that are developed and deployed on infrastructure maintained by the customer. On the other hand, iPaaS providers typically offer managed infrastructures, middleware, and software tools for building, testing, deploying and managing integrations and APIs all delivered through a cloud-only or hybrid-cloud model.
ADM: Where does the value of enterprise iPaaS come from?
Chaudhary: Enterprise iPaaS delivers value through faster ROI, eliminating the need for on-premises infrastructure, and better security and scalability. With a cloud-based platform, organizations can address business problems with integration and APIs and get them into production in a matter of days, rather than the weeks or months required for manual integration. The platform-as-a-service model means that IT doesn't need to maintain any of the infrastructures in an on-premises data center, removing another obstacle to integration projects. Instead, e-iPaaS providers design for scale with the ability to meet sudden increases in connections or usage.
Organizations can also leverage the domain expertise and focus of e-iPaaS to secure their connectivity platform and provide a greater level of protection and reliability. e-iPaas providers expect to have redundancy built at all levels of the infrastructure starting from data centers, hardware, virtualization, and even containers if necessary. Key providers have IDS and IPS deployed on their cloud and undergo regular third-party attestations and reviews, including pen tests to ensure HIPAA, GDPR, SOC1, and SOC2 compliance.
ADM: How do companies benefit from using e-iPaaS?
Chaudhary: Companies using e-iPaaS can keep costs down by paying based on usage rather than paying to build the infrastructure. Organizations that hire a lot of engineers to develop, build and maintain in-house integration infrastructure often find the cost to maintain and manage it, along with paying for consultants to develop custom connectors to different systems, can quickly grow beyond control. On the other hand, e-iPaaS is like other cloud computing products such as Amazon Web Services or Google Cloud Platform that deliver scalability, security, and reliability with payment based on usage for greater efficiency.
An e-iPaaS allows the business to integrate a wide variety of cloud and on-premises endpoints to solve key business problems with a wide variety of out-of-the-box connectors, and the ability to quickly build custom connectors if needed. Not only do they provide connectors they also provide out-of-the-box solutions that are 70-80 percent pre-built. Organizations just need to point to the right endpoint and tweak to their customization to solve business problems much faster and deploy the solutions in production in far less time than it takes to design, build and deploy integrations from scratch.
ADM: What specific values does e-iPaaS create for different industries?
Chaudhary: Different industries each rely on unique collections of best-in-class applications and systems including CRM, ERP, HCM, ITSM, and more, to work effectively. Because the use of these systems in financial, education, health and high-tech industries varies so much the vertical-specific solutions that e-iPaaS providers offer are very important. In order to help build industry-specific integrations and API, e-iPaaS providers offer recipes and solutions that customers can quickly customize and deploy to connect commonly used systems. These prebuilt solutions allow organizations to roll out solutions to industry-specific business problems at a much faster pace, with greater ROI.
ADM: How does e-iPaaS affect application development and the way that developers work?
Chaudhary: When integration and API creation are manual tasks, then developers have to spend a lot of time focused on getting everything up and running. Enterprise departments that don't leverage e-iPaaS solutions often hire IT staff specifically to oversee one or two apps. However, with an API integration platform in place, developers can focus their efforts on more strategic projects (such as revenue-generating apps and processes), hours that would previously be spent creating, managing, overseeing and fixing APIs can instead be devoted to other pursuits and fewer people overall are needed to keep every department connected and running efficiently. Organizations can even use e-iPaaS with "citizen integrator" capabilities to non-technical teams to create and manage their own integrations and APIs.
ADM: How will enterprise iPaaS technology evolve in the coming years?
Chaudhary: In the majority of cases today, e-iPaaS is used for integration and API management. In the future, however, e-iPaaS will serve as a single-pane-glass dashboard that brings together a wider range of functions, including cloud-service integration, application-to-application, and business-to-business integration, a data hub, mobile enablement, workflow automation, robotic process automation, and a low-code development platform. This will allow users to not only integrate different apps but expose those integrations as APIs. Enterprises can then use those APIs to build applications that solve business needs at a much faster pace, without relying on an army of developers with deep coding skills for each project.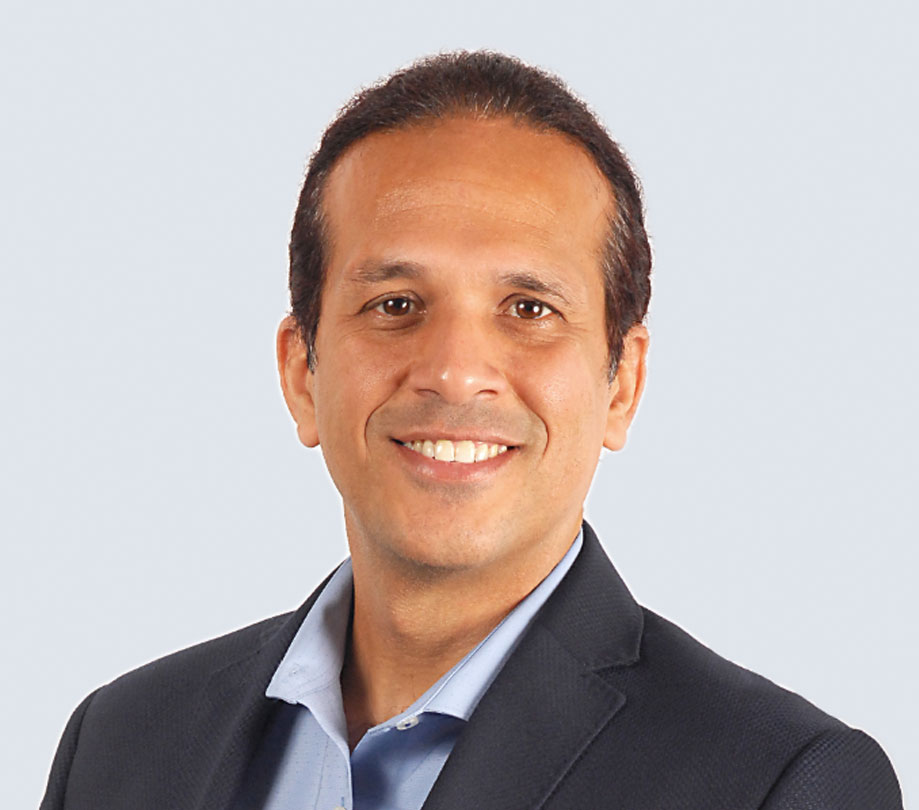 About Manoj Chaudhary
Manoj Chaudhary is the Chief Technology Officer and Senior Vice President of Engineering, leading the technical side of product strategy as well as technology development and operations. Prior to this role, Manoj involved with Jitterbit as a technical adviser, helping to guide the company's pioneering transition to a multi-tenant cloud architecture. Manoj has previously worked as CTO and VP of Engineering for Loggly and Tenfold and served as Director of Engineering at Cast Iron Systems leading up to and following its acquisition by IBM.
---
Become a subscriber of App Developer Magazine for just $5.99 a month and take advantage of all these perks.
MEMBERS GET ACCESS TO
- Exclusive content from leaders in the industry

- Q&A articles from industry leaders

- Tips and tricks from the most successful developers weekly

- Monthly issues, including all 90+ back-issues since 2012

- Event discounts and early-bird signups

- Gain insight from top achievers in the app store

- Learn what tools to use, what SDK's to use, and more



Subscribe here