Open Source Developer News
Open source news for developers to find new ways of using code, and tools for free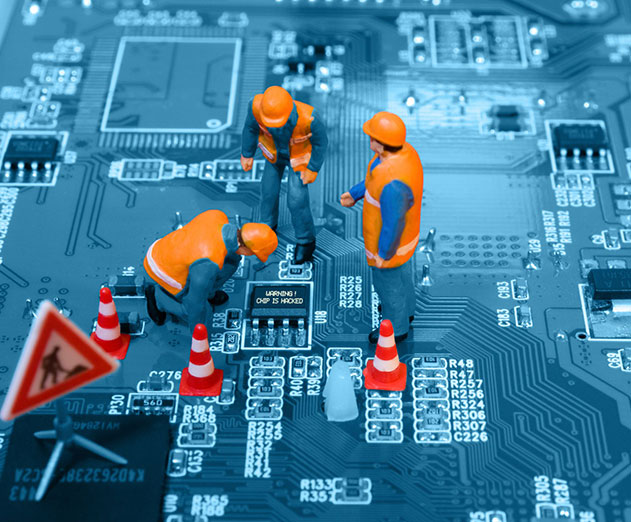 DOD releases PostgreSQL security technical implementation guide
Friday, March 24, 2017
by Michael Haynes
Crunchy Data, a provider of open source PostgreSQL, has announced the publication of a PostgreSQL Security Technical Implementation Guide (STIG) by the U.S. Department of Defense (DoD), making PostgreSQL the first open source database with a STIG. Crunchy Data collaborated with the Defense Information Systems Agency (DISA) to evaluate PostgreSQL against the DoD's securi...
---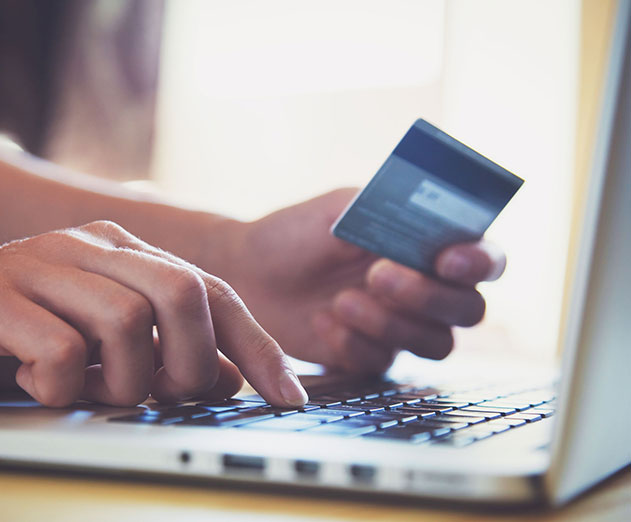 A real-time, open source commerce platform launched by Reaction Commerce
Tuesday, March 21, 2017
by Richard Harris
Reaction Commerce has announced the general availability (GA) release of its breakthrough, real-time and completely open source commerce platform, designed to build, run and scale modern digital stores. Offering the simplicity that businesses expect, along with the reliability, customization and scalability that larger retailers and brands require, Reaction Commerce ena...
---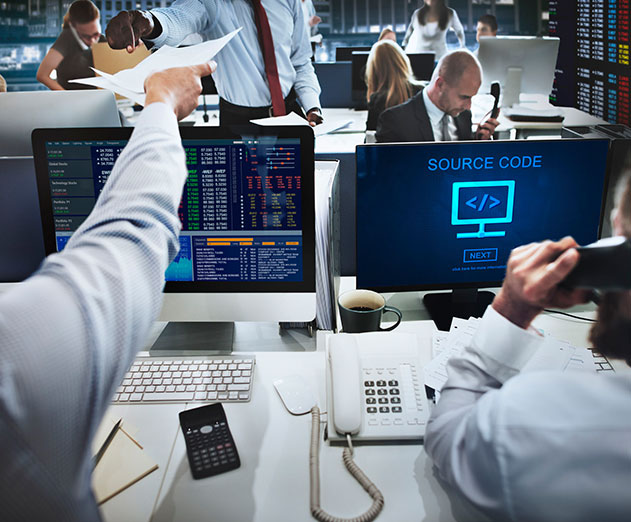 Developing open source software defined standards
Thursday, February 16, 2017
by Christian Hargrave
The Open Networking Foundation (ONF) is announcing its new Open Innovation Pipeline made possible through the aligned operations of ONF and Open Networking Lab (ON.Lab) as these two organizations finalize their pending merger.ON.Lab, with CORD and ONOS, successfully brought together operators, vendors and integrators to build solutions for carrier networks by leveraging...
---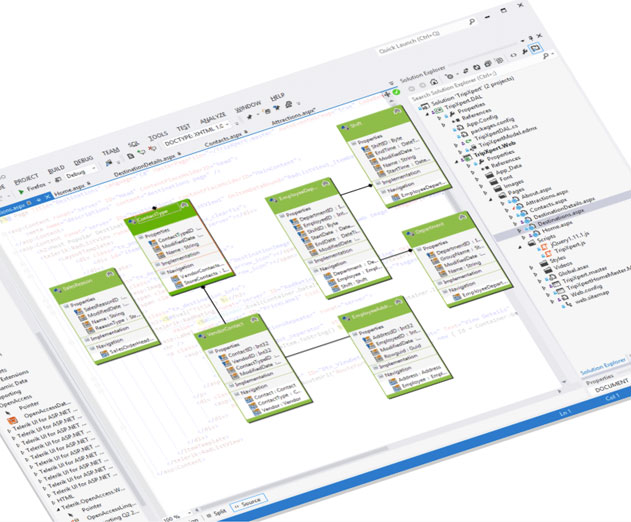 Progress Telerik UI goes open source
Thursday, February 09, 2017
by Michael Haynes
Progress has announced that it has open sourced Progress Telerik UI for Universal Windows Platform (UWP), a set of native UI controls for building Windows apps, and is in the process of donating to the .NET Foundation in an effort to help foster the open development of the .NET ecosystem. Progress Telerik UI for UWP is popular within the 2.1 million strong Progress deve...
---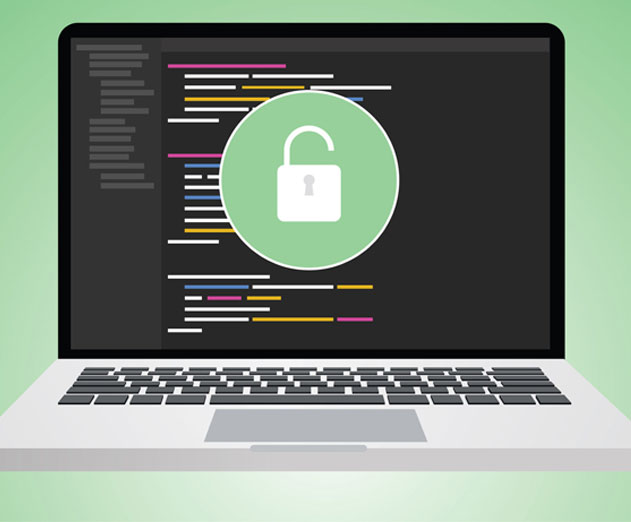 Inclusive Development gets open source tools from IBM
Thursday, February 09, 2017
by Christian Hargrave
Editors note: Submitted by Moe Kraft, Accessibility Transformation Lead, IBM Accessibility ResearchIBM is embarking on a new era of open source accessibility by releasing tooling, samples and design patterns to help streamline the development of inclusive web and mobile applications.They have recently released two new projects on the developerWorks/open community, AccPr...
---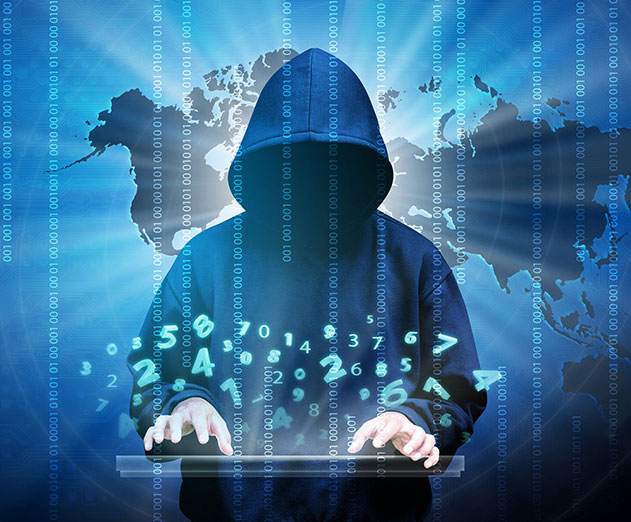 The hackers religion of open source: A manifesto (kind of)
Friday, January 27, 2017
by Pavel Cherkashin
Religion sucks. But people still need to believe in something to have motivation in life. Over the last 20 years, religions have reported incredible decreases in numbers. Many scholars attribute that to the growth of technology, connectivity and to the exposure it gives people to different religions. There are more people now that identity as "spiritual" than ever befor...
---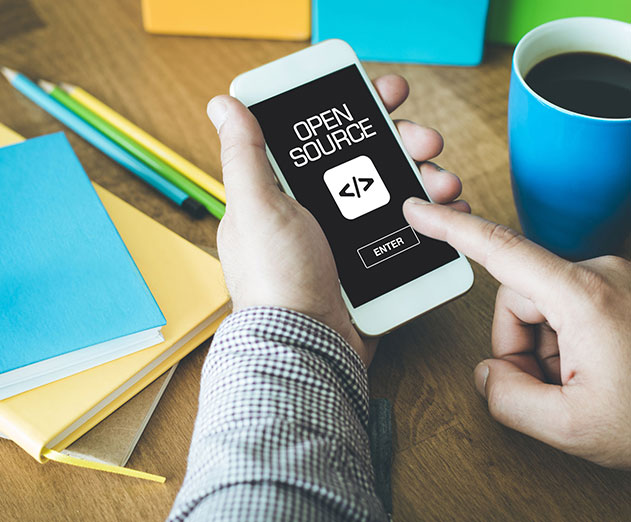 The Linux Foundation welcomes Hitachi as a platinum member
Thursday, January 26, 2017
by Michael Haynes
The Linux Foundation has announced that Hitachi, Ltd. has become a Platinum member of the Foundation. Hitachi has been a key supporter of The Linux Foundation and Linux since 2000 and had previously been a Gold member. The company is also a member of numerous Linux Foundation projects, such as Automotive Grade Linux, Civil Infrastructure Platform, Cloud Foundry Fou...
---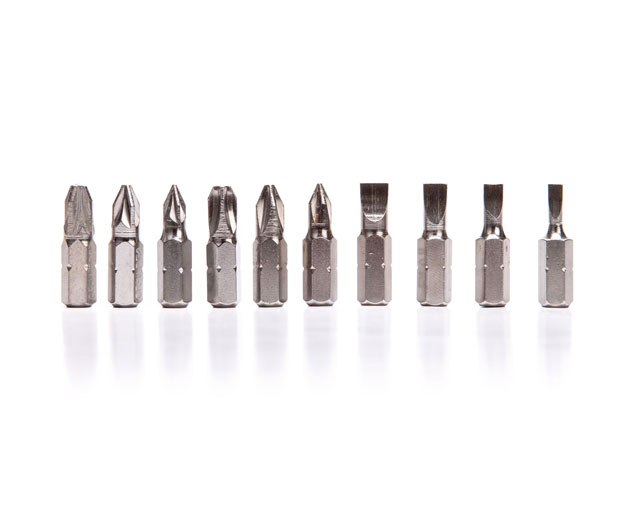 Screwdriver.cd goes open source so you can Continuous Delivery at scale
Thursday, January 12, 2017
by Richard Harris
Yahoo has announced the open sourcing of Screwdriver.cd, a new streamlined build system designed to enable continuous delivery (CD) to production at scale for dynamic infrastructure, improving product quality and engineering agility. Screwdriver.cd is based on a battle-tested internal product. Over the last five years, Yahoo has employed Screwdriver.cd's key d...
---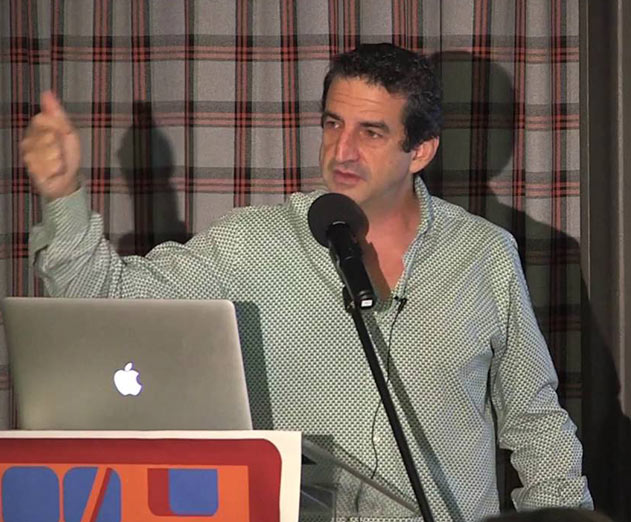 Artificial Intelligence: 5 key attributes of all modern AI systems
Thursday, January 05, 2017
by Richard Harris
What are the common attributes that all modern Artificial Intelligence systems share? Former NASA Deputy Chief of AI at the Ames Research Center, Monte Zweben tells us. A technology industry veteran, Monte Zweben's early career was spent with the NASA Ames Research Center as the Deputy Chief of the Artificial Intelligence Branch, where he won the prestigio...
---
Predictions from Red Hat for 2017
Saturday, December 24, 2016
by Richard Harris
Catching up with Red Hat's mobile team on what they're expecting to see in mobile and IT in 2017.1. Prediction: Mobile goes mainstream as part of enterprise application strategy that hinges on containers, DevOps, and microservices. There are more mobile devices in circulation than the global population and mobile searches now outstrip those from PCs; mobile can no ...
---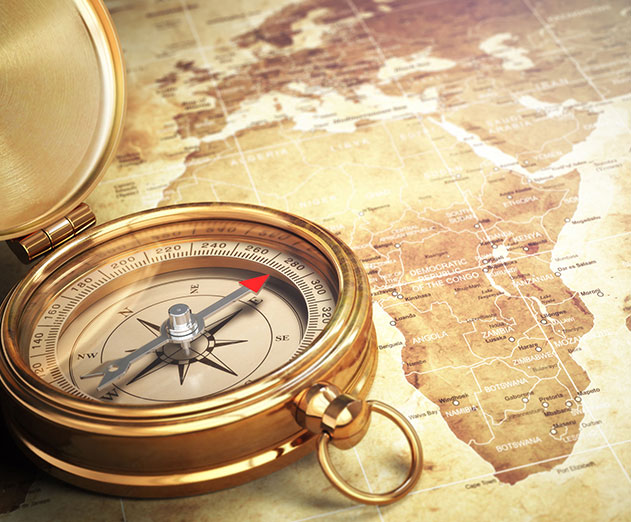 MapR Ecosystem Pack program gets an update
Tuesday, December 06, 2016
by Michael Haynes
MapR Technologies, Inc. has announced the next major release of the MapR Ecosystem Pack program, a broad set of open source ecosystem projects that enable big data applications running on the MapR Converged Data Platform while ensuring inter-project compatibility. These latest enhancements also add flexible access and provide new capabilities for streaming applications....
---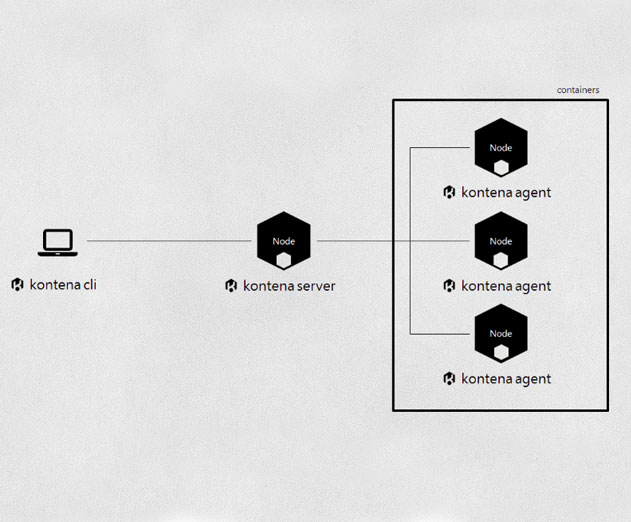 Kontena is introducing its production ready container and microservices platform
Wednesday, November 30, 2016
by Richard Harris
Kontena v1.0 builds on the company's mission to be the most developer-friendly open-source container and microservices platform that can be used on any infrastructure, be it on-premises, cloud or hybrid.More than just a container platform, this highly integrated package is:- Easy to use: This release includes the addition of Kontena Stacks, an end-to-end solut...
---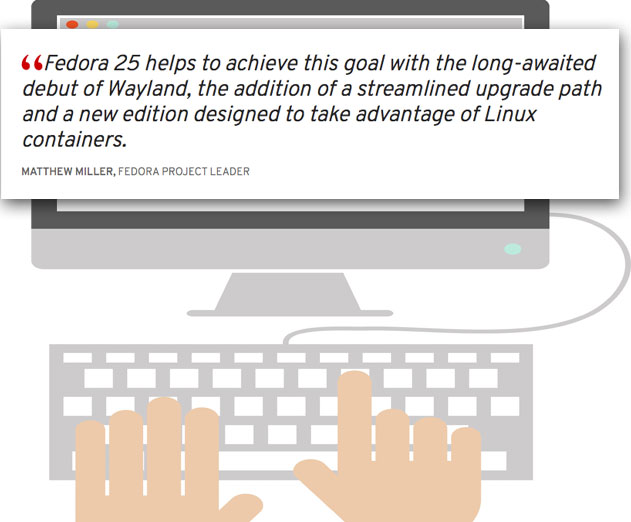 Fedora 25 releases
Tuesday, November 22, 2016
by Richard Harris
The Fedora Project have announced the general availability of Fedora 25, the latest version of the free and open sourceFedora operating system. As with previous Fedora releases, Fedora 25 is available in three distinct editions: Fedora 25 Workstation, Fedora 25 Server and, replacing Fedora Cloud, Fedora 25 Atomic Host.Key new features and enhancements to Fedora 25 ...
---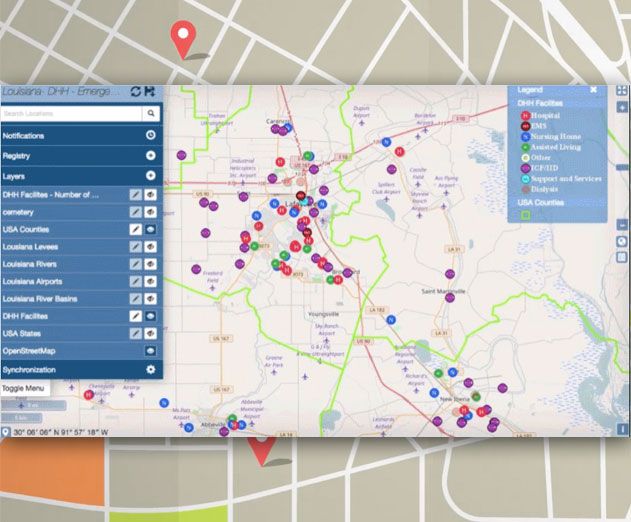 Boundless: The first complete supported open GIS platform
Friday, November 18, 2016
by Richard Harris
Eighty percent of data in the world today includes a location component. However, because of the issues associated with proprietary GIS solutions, many organizations are unable to tap into this data and gain valuable insights. Boundless is the first open source GIS solution of its kind, delivering the ultimate open GIS ecosystem, comprised of a unique combination...
---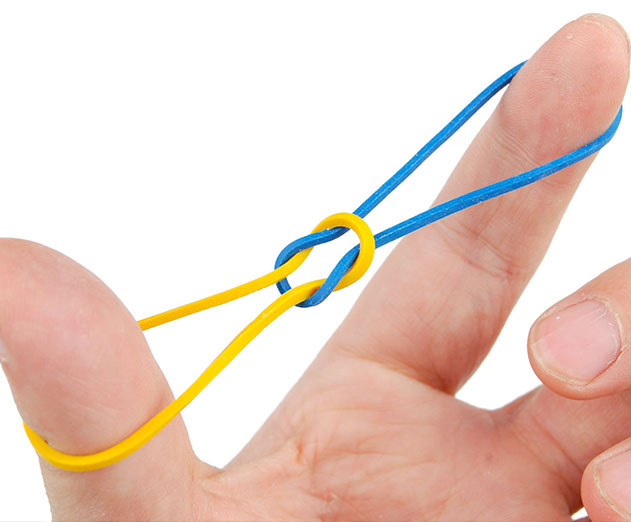 Why search has become the backbone of mobile apps
Thursday, November 17, 2016
by Richard Harris
Elasticsearch is an open source distributed full text search engine built on top of Apache Lucene. We recently connected with Gaurav Gupta, VP of Products for Elastic, the company behind Elasticsearch to chat about how search is being used to significantly boost both user adoption and improve the bottom line. He also shared with us what he believes are the thr...
---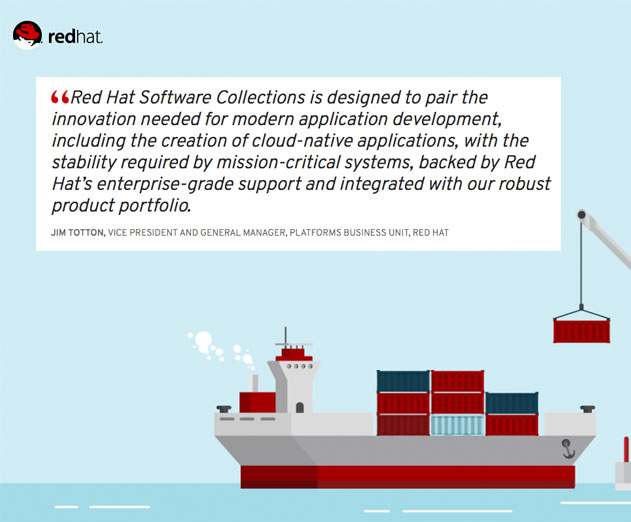 Red Hat Software Collections 2.3 and Developer Toolset 6 releases
Tuesday, November 15, 2016
by Richard Harris
Red Hat announced the general availability of Red Hat Software Collections 2.3 and Red Hat Developer Toolset 6, which provide a curated set of the latest, stable and open developer tools, languages and related technologies. Available on a separate lifecycle from Red Hat Enterprise Linux, Red Hat Software Collections and Red Hat Developer Toolset help bridge de...
---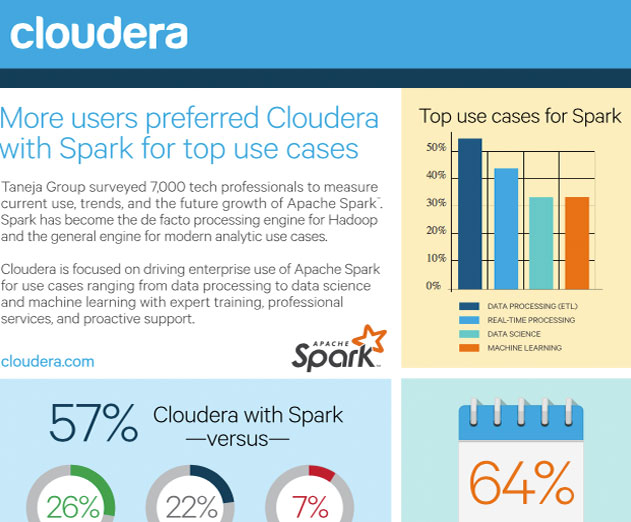 Key findings of the Apache Spark market research study
Friday, November 11, 2016
by Christian Hargrave
In order to better understand Apache Spark's growing role in big data, Taneja Group conducted a major market research project, surveying approximately 7,000 people. The sample was made up of technical and managerial job roles from around the world directly involved in big data. The survey, which received an overwhelming response, explored experiences with and ...
---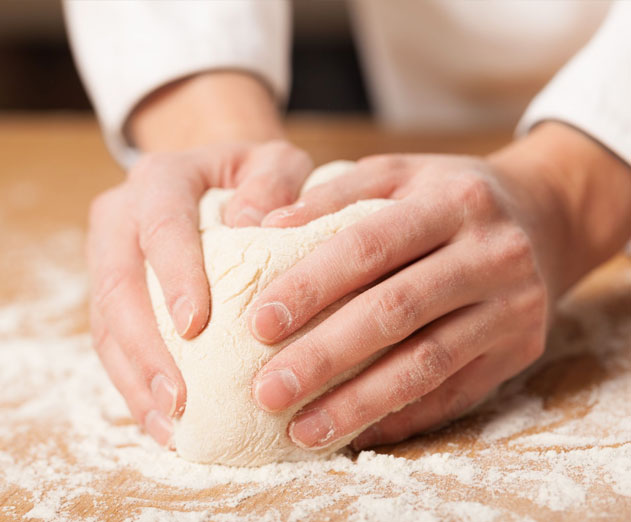 Why software is no longer being written from scratch
Tuesday, November 01, 2016
by Richard Harris
Application developers are increasingly reliant on open source component parts because pre-fabricated components speed up innovation and save developers the time (and money) of having to write code from scratch.But with 6.1% of component downloads containing a known security vulnerability it's inevitable that defective parts will make their way into production – especia...
---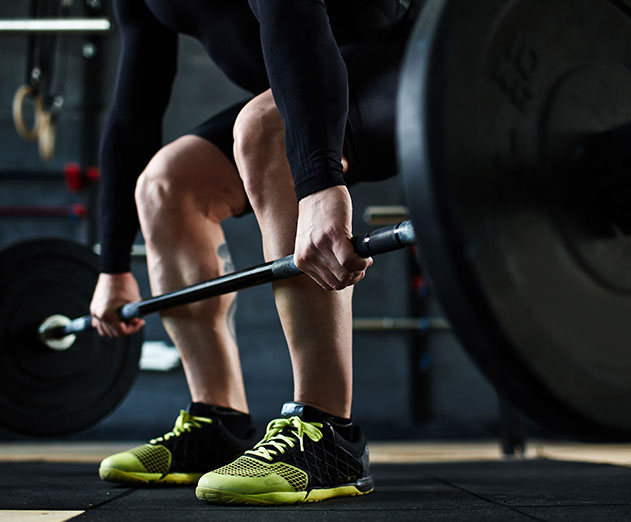 LUA, NodeJS, Ruby, and Go get open source enterprise support from ActiveState
Tuesday, November 01, 2016
by Richard Harris
ActiveState​, the open source languages company, has announced the upcoming release of ActiveRuby, ActiveNode, ActiveGo, and ActiveLua. These new releases will include free community versions for the open source community, plus pre-compiled, tested, professional distributions for enterprise users. Enterprise users will also benefit from commercial support, indemnificati...
---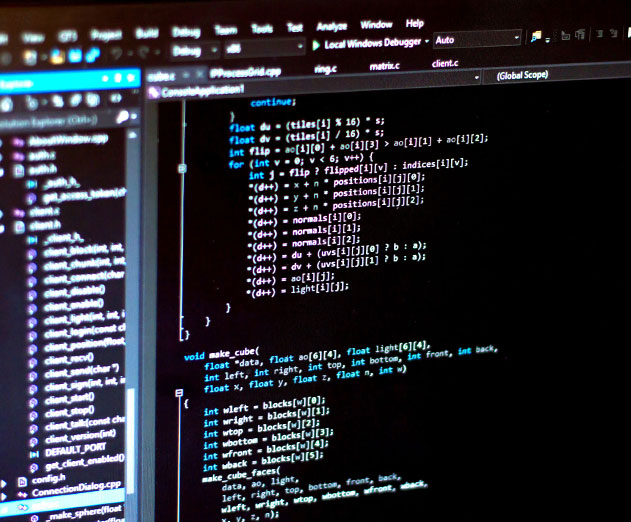 Syncano makes it's dashboard open source
Monday, October 10, 2016
by Michael Haynes
Syncano has open-sourced its Dashboard platform, so that more developers will be able to access the libraries and repositories to help them build apps faster. Up to now, Syncano's Dashboard has been a private project. With the company's release of the Dashboard on GitHub, a new repository has been created that allows contributions, pull requests, and issue requests...
---