Apps
Houston ConnectSmart app celebrates 1 year anniversary
Thursday, October 26, 2023
Houston region's mobility app 'Houston ConnectSmart' is celebrating it's one-year anniversary with new partnerships, programs, and a multimodal commuter challenge with prizes that is open until October 31st.
Texas Department of Transportation (TxDOT) officials announce how during its first year the Houston ConnectSmart app has made Houston more connected and less congested. Through the Houston ConnectSmart app, commuters receive tailored suggestions to improve their daily travel and have access to transportation tools and services that they cannot find anywhere else.
Since the Houston ConnectSmart launch last fall, nearly 20,000 Houstonians have used the ConnectSmart app to drive, carpool, take transit, bike, and walk, not only reducing the daily stress of traveling but also reducing congestion; by adopting the app's personalized travel suggestions and embracing alternatives to driving alone in rush hour traffic, ConnectSmart users have reduced their miles driven by over 55,000 miles - that is the equivalent of more than 30 round trips across the state of Texas and back. But using ConnectSmart does more than just save time and reduce traffic; in just one year, ConnectSmart users have reduced their CO2 emissions by nearly 24,000 pounds by making more sustainable travel decisions, including riding more than 23,000 miles on public transit, sharing a ride for more than 16,500 miles via carpooling, and pedaling over 1,300 miles on bicycles. Within that time, more than 30,000 transit tickets have also been purchased using ConnectSmart, highlighting the great utility that comes with the app's integration with regional transit services.
Additionally, more than 125,000 personalized travel, construction, and safety alerts were shared with users of this regional mobility app before they even hit the road, enabling them to stay on schedule and avoid potential roadway dangers. Additional features like the app's School Zone alerts help keep children safe throughout the program's 13-county region.
Houston ConnectSmart app celebrates 1-year anniversary with new partnerships, programs, and a commuter challenge
"As more Houston area commuters expand their travel options through this important technology, we can have an even greater positive impact on reducing congestion and maximizing our investment in transportation infrastructure. TxDOT is building roadways to support the future of transportation in our region, including the presence of autonomous vehicles for commuting and logistical transportation. ConnectSmart provides an important service to all commuters to help reduce congestion and the impacts of future construction," said TxDOT Houston Assistant District Engineer Brenda Bustillos.
"As more residents throughout the Houston-Galveston region become familiar with the Houston ConnectSmart app, we encourage area employers to embrace and consider incorporating it into their commuter programs. Whether a commuter is looking for the perfect transit route or coworkers for a carpool, this is one way the business community can play a significant role in improving the regional commute and greatly increase their staff's commute options," said Jamila Owens, Travel Demand Manager for the Houston Galveston Area Council.
Houston ConnectSmart is celebrating its first year of operation through several exciting initiatives including innovative programs, partnerships, and a mobility challenge.
New program
Houston ConnectSmart announces the launch of their Employer CommuteSuite. The CommuteSuite program allows a business to customize commuting programs for their corporate culture and structure including carpools, public transit, and work-from-home options. CommuteSuite supports a business's ability to manage, measure, and report on the environmental, sustainability, and governance goals of a business as required by federal and state governments.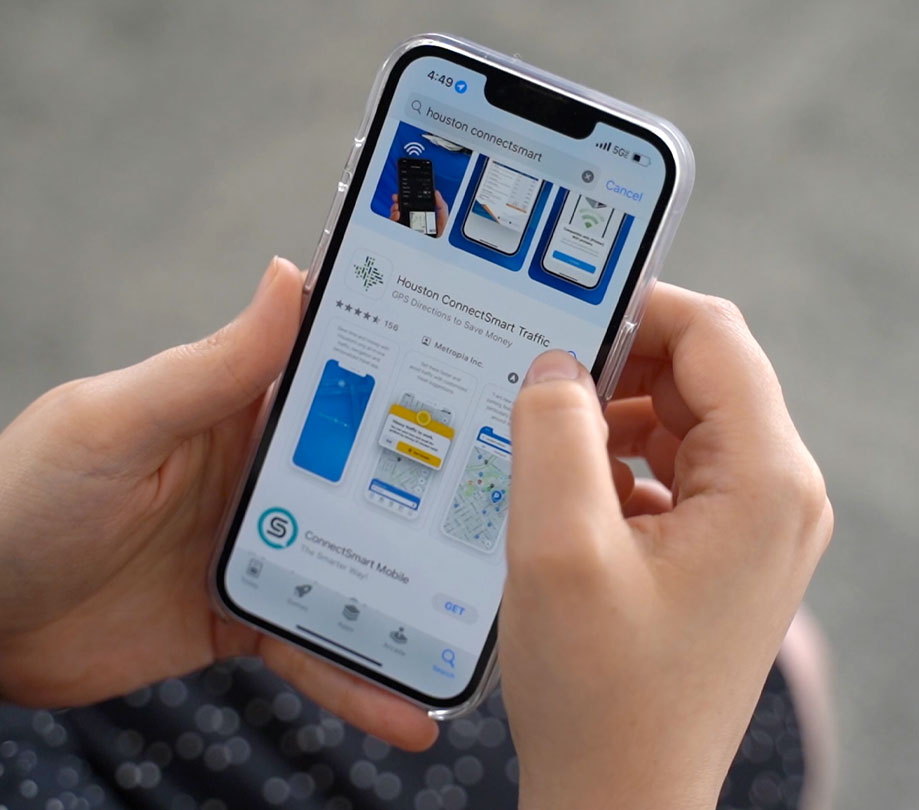 New partnerships
Houston ConnectSmart serves as an advocacy partner for TAG's state of TxDOT presentation
Houston ConnectSmart will serve as an Advocacy Partner for the Transportation Advocacy Group's (TAG) Houston Region's State of TxDOT event taking place October 24th, 2023, at the JW Marriott Galleria, 5150 Westheimer Road. Participants of that event are encouraged to use the carpooling function of the app to travel to the event with a friend or co-worker. By utilizing the carpool function or taking alternative transportation to the event, participants are eligible to receive valuable incentives to explore the app.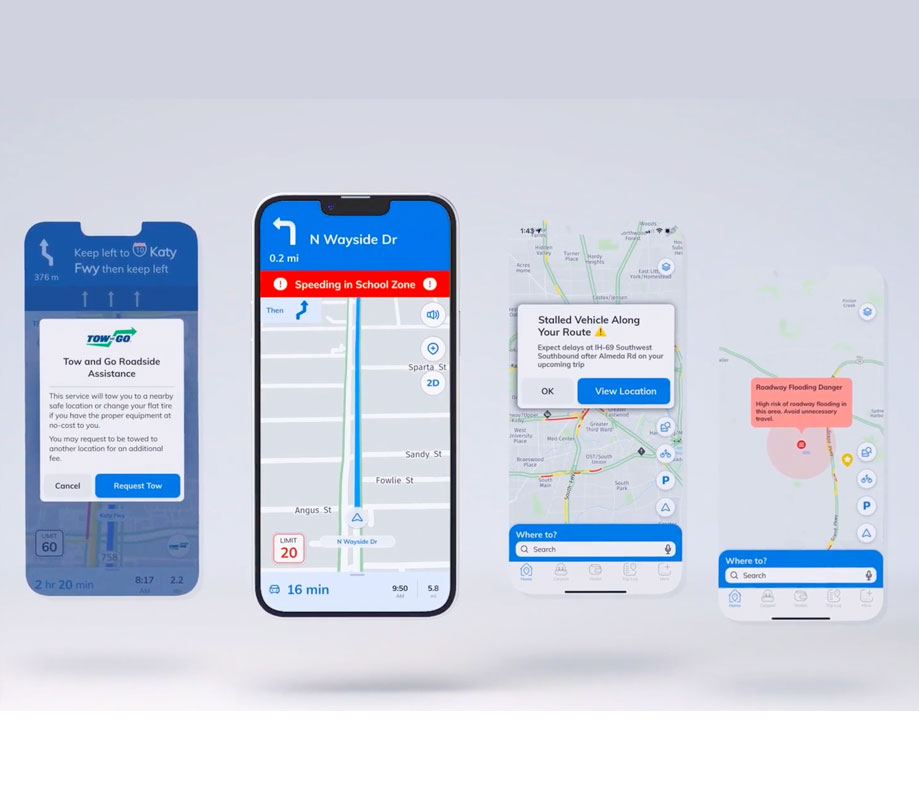 New challenge
Take the Houston ConnectSmart challenge
Between now and October 31st, Houstonians are encouraged to join the ConnectSmart Challenge by downloading the app and participating in a series of multimodal challenges where they can win prizes, including up to $100 in ConnectSmart Coins, that can be redeemed for transit tickets and gift cards to retailers such as Amazon, Starbucks, and Target.
---
Become a subscriber of App Developer Magazine for just $5.99 a month and take advantage of all these perks.
MEMBERS GET ACCESS TO
- Exclusive content from leaders in the industry

- Q&A articles from industry leaders

- Tips and tricks from the most successful developers weekly

- Monthly issues, including all 90+ back-issues since 2012

- Event discounts and early-bird signups

- Gain insight from top achievers in the app store

- Learn what tools to use, what SDK's to use, and more



Subscribe here