Alpha Software Will Host Alpha Anywhere DevCon 2016 September 21 - 23
Posted Tuesday, May 10, 2016 by Stuart Parkerson, Global Sales
---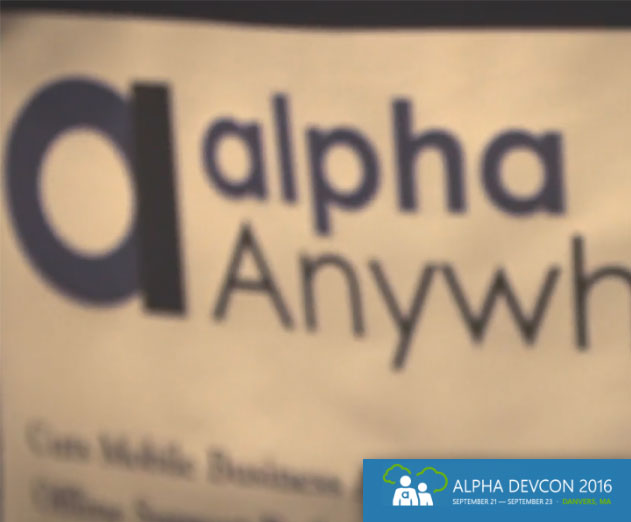 Alpha Software will be hosting its annual user conference, Alpha Anywhere DevCon 2016, on September 21 – 23 in Danvers, Massachusetts. The event will provide the opportunity to network and exchange ideas with professionals who are using, or are interested in using, the Alpha Software app development platform.
Attendees will also be able to speak to Alpha Software executives, product engineers and integration experts who can provide one-on-one advice about specific app projects, share tips and present training content. The event offers two tracks - technical and non-technical – and will include customer case study sessions as well as executive panels.
Prior to the official conference (Tuesday September 20), there will be a training day on how to leverage the new Alpha Mobile Optimized Forms capability through a day of hands-on instructional training. Attendees will be provided step-by-step instruction on how to build mobile optimized forms for field apps and other applications. Prior experience of Alpha Anywhere, JavaScript, and HTML is recommended, but not required.
READ MORE:
http://www.alphasoftware.com/devcon2016/...
---