robo advisors news search results
Developer news items we found relating to robo advisors
36 results
---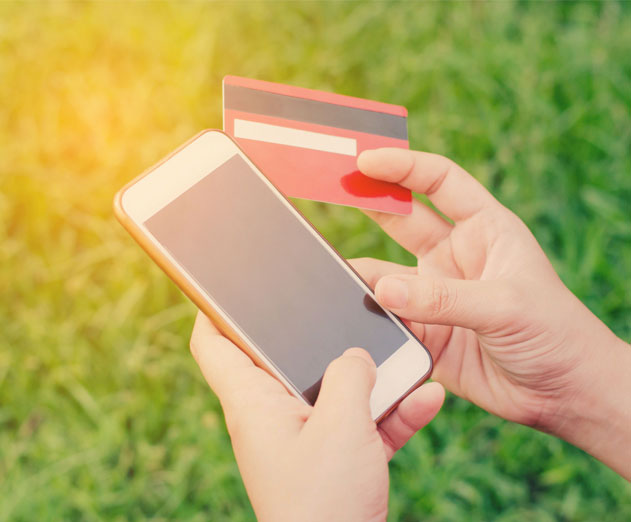 Freemium sales tips from an expert in SaaS
Wednesday, September 20, 2017 by Chris Rothstein

Does the no-sales-team approach really work? Many organizations have relied on the "viral" nature of their products to scale their businesses, all supposedly without a sales team. But there is something these multi-billion dollar companies aren't telling you - all-star sales teams sit at the core of their success.Freemium has been billed as a way to generate new revenue...
---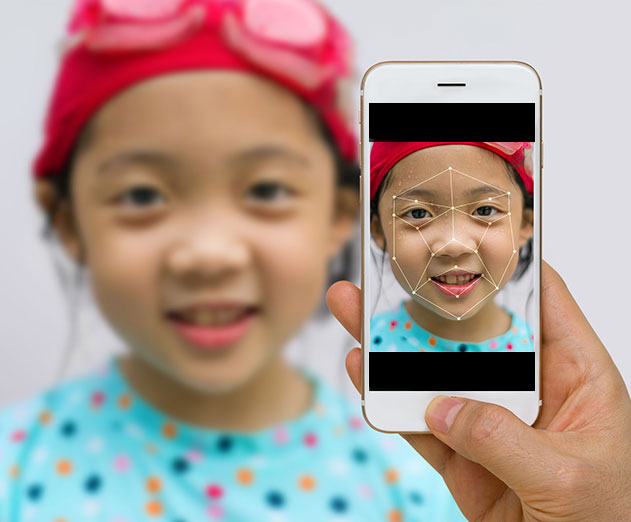 Behavioral and biometric mobile authentication will end passwords
Friday, September 15, 2017 by David Vergara

You can say this about passwords: they're incredibly resilient. Not in a bulletproof kind of way but, more precisely, in terms of how long they've been around. According to Robert Svensson in his book "From Hacking to Report Writing: An Introduction to Security and Penetration," the first computer system to use passwords was built by researchers at the Massachusetts Ins...
---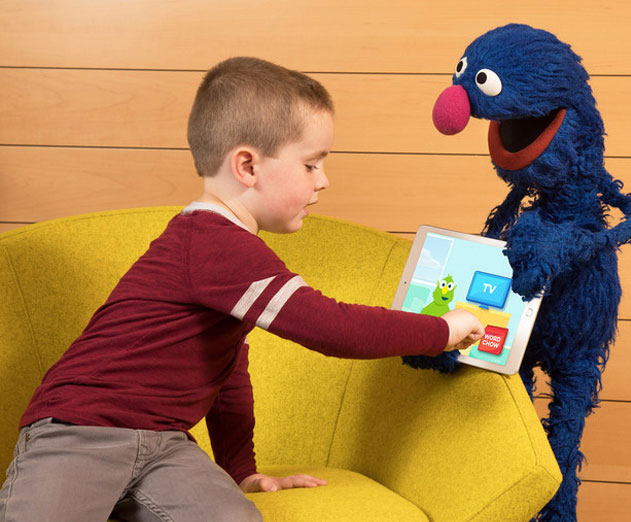 IBM Watson and Sesame Workshop launches AI vocabulary learning app
Tuesday, June 06, 2017 by Richard Harris

IBM and Sesame Workshop have announced that Georgia's Gwinnett County Public Schools, one of the nation's top urban school districts, has completed an initial pilot of the industry's first cognitive vocabulary learning app, built on the IBM and Sesame Intelligent Play and Learning Platform. The new platform, based on IBM Cloud, enables an ecosystem of software developer...
---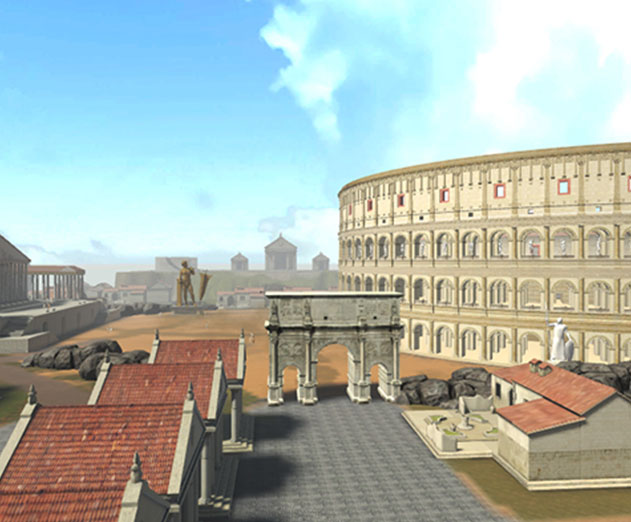 What VR developers need to know when creating educational apps
Thursday, May 25, 2017 by Baptiste Grève

From dissecting frogs without the guilty consciousnesses, taking a history class in ancient Rome, or swimming with marine animals in the Galapagos islands, VR is offering modern students a more authentic and immersive learning experience, in which they can interact with dimensional environments and place themselves in different times and locations.While the initial hype...
---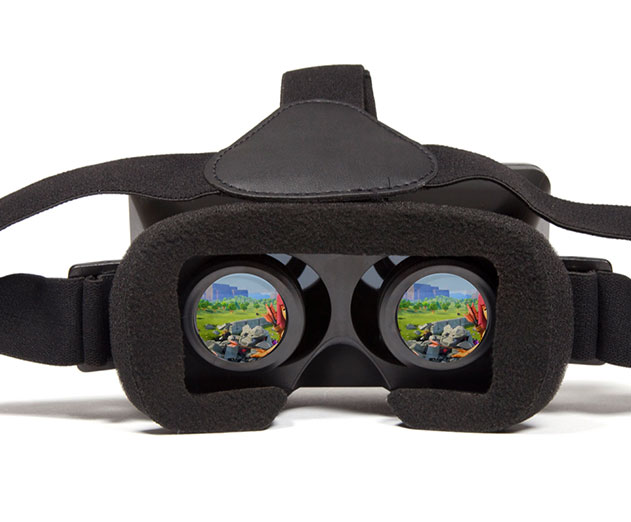 VR advertising SDK is now available for developers
Wednesday, May 10, 2017 by Richard Harris

Vertebrae, the native advertising platform for VR and mobile AR, has released from private beta version 1.0 of its software development kit (SDK). The drag-and-drop SDK allows VR developers to unlock numerous monetization options, affording an expansive mix of immersive ways publishers and brands can advertise natively in VR without disrupting people's experience. ...
---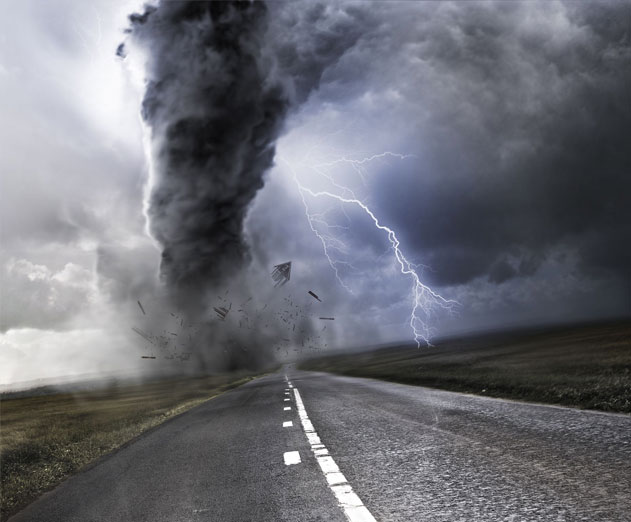 Experience severe weather in VR with new app from AccuWeather
Tuesday, March 21, 2017 by Richard Harris

AccuWeather announced the launch of the new virtual reality application, AccuWeather - Weather for Life for Samsung Gear VR, allowing users to and interact with exclusive 360-degree video content, weather information, and updates in revolutionary new ways. The new app gives users an additional platform to access the most personalized, localized weather information.&nbsp...
---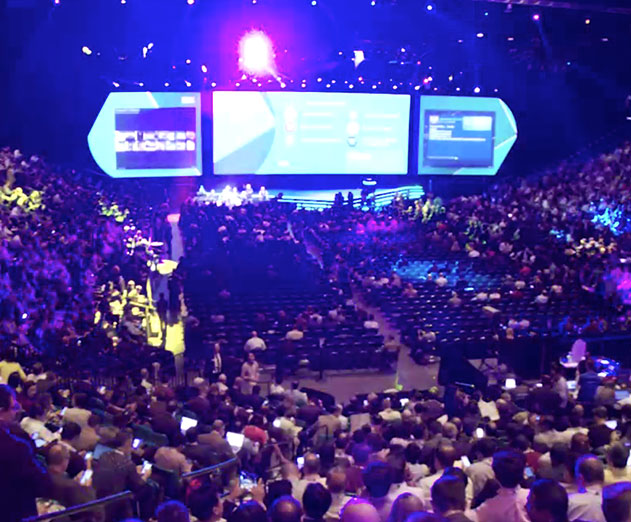 What's happening at IBM Interconnect 2017
Monday, March 20, 2017 by Richard Harris

At IBM Interconnect, IBM's largest cloud computing event of the year, they have announced a whole laundry list of new news items - like client adoption, tech breakthroughs and work they are doing to arm the next gen of cognitive developers. Here's a brief overview on what you might be missing at their latest event:IBM Cloud announcementsNew software and services designe...
---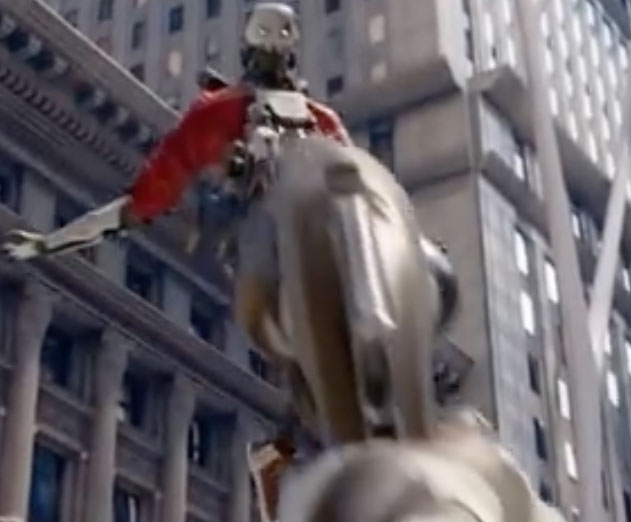 Robo Recall is now free on Oculus Touch
Monday, March 06, 2017 by Christian Hargrave

During their annual "State of Unreal" session at GDC 2017, Epic Games announced that their fully featured virtual reality shooter, Robo Recall, is now available for free on Oculus Touch! In a surprise move, Epic also revealed the Robo Recall Mod Kit, a native mod editor for the game in which new maps, characters and weapons can be added to the full game experience. The ...
---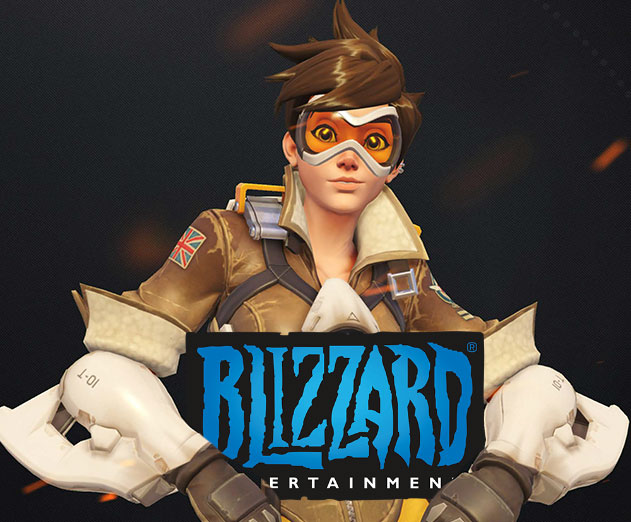 Game Developers Choice Awards game of the year goes to..
Friday, March 03, 2017 by Richard Harris

Blizzard Entertainment's popular and stylish multiplayer shooter, Overwatch, was honored with the prize for Game of the Year at this year's 17th annual Game Developers Choice Awards (GDCA) ceremony during the 2017 Game Developers Conference (GDC) at the Moscone Center in San Francisco. Overwatch's carefully calibrated balance and polished gameplay mechanics also earned ...
---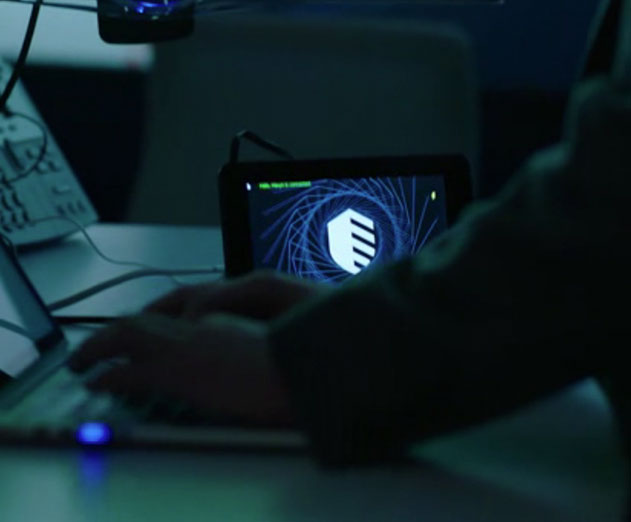 IBM Watson for cyber security has cognitive skills
Monday, February 13, 2017 by Richard Harris

According to IBM research, security teams sift through more than 200,000 security events per day on average, leading to over 20,000 hours per year wasted chasing false positives. The need to introduce cognitive technologies into security operations centers will be critical to keep up with the anticipated doubling of security incidents over the next five years and increa...
---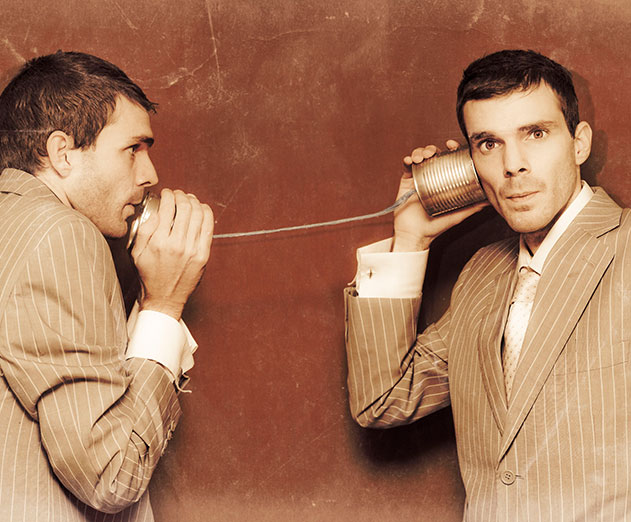 UCaaS adoption gaining ground as enterprises turning to the cloud
Tuesday, February 07, 2017 by Michael Haynes

More than half (51%) of businesses are expected to adopt cloud Unified Communications (UCaaS/Hosted PBX) by 2020, surpassing premise-based PBX as businesses of all sizes shift to the cloud for unified communications, team collaboration and contact center services, according to the 2nd Annual BroadSoft, Inc. survey of global telecom providers and industry leaders.The Bro...
---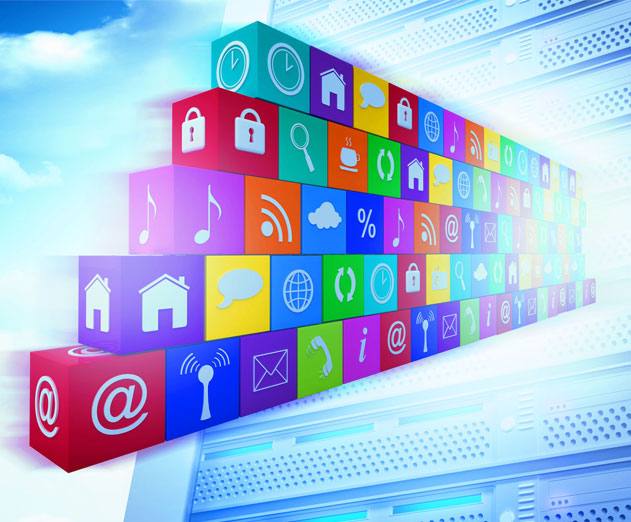 Optimizing your app server performance really matters
Friday, February 03, 2017 by Richard Harris

As people are becoming more and more likely to turn to software as a means for entertainment, computer utility solutions, and everything in between, the load on a healthy business's servers can quickly max out. This can cause some major issues, i.e. leaving your customers suffering from horrible load times or even completely dead in the water. That's why a intuitiv...
---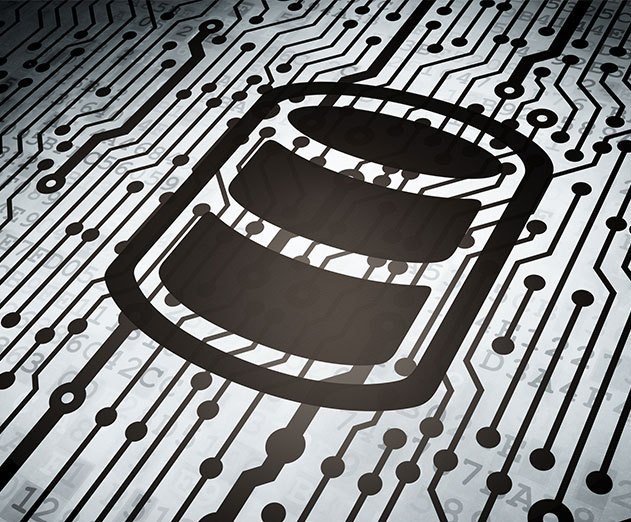 Free developer release of elastic SQL database
Wednesday, February 01, 2017 by Christian Hargrave

As organizations increasingly adopt cloud applications for standard business operations, developers of new cloud applications have struggled to find a database built for a cloud-centric environment - typically having to sacrifice resilience in favor of cost or SQL capabilities. NuoDB, the SQL database company for cloud applications, has unveiled a more robust Community ...
---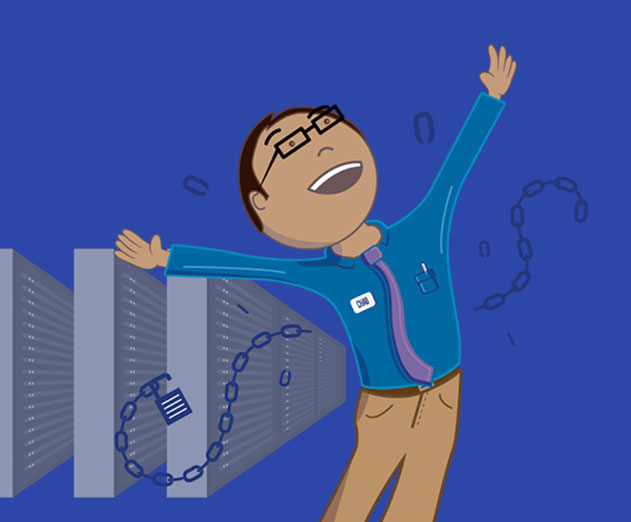 DH2i expands to the Asia Pacific Market
Wednesday, January 04, 2017 by Christian Hargrave

DH2i Company has announced the expansion of its DxAdvantage Partner Program into the Asia Pacific (APAC) market. Key to the expansion is the addition of Korea Cyber Tech Inc. and ApON Innovative Solutions to the DH2i DxAdvantage Partner Program. This strategic partnership enables them to be providers of DxEnterprise software. According to Gartner's recently publish...
---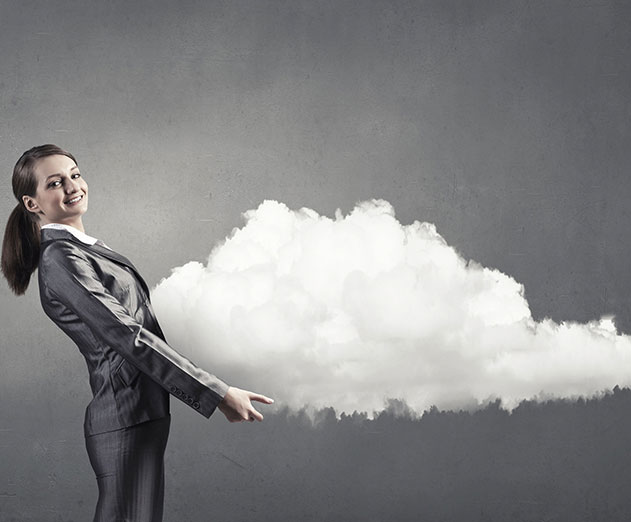 SIS launches their latest Cloud Management Platform
Friday, December 30, 2016 by Richard Harris

SIS, a U.S. provider of managed cloud services that was founded in 1982, has announced the launch of its new cloud management platform, CMP, a platform for enterprise clients. CMP is built on VMware vCloud Director and OnApp's cloud management, provisioning and billing solution for VMware vCloud Air Network, a global ecosystem of VMware service providers. These sol...
---
Unity hires some AI and Machine learning muscle
Monday, December 12, 2016 by Christian Hargrave

Unity announced that it has hired Dr. Danny Lange as VP of AI and Machine Learning. He joins from Uber, where he was head of machine learning.At Uber, Lange led the efforts to build the world's most versatile Machine Learning platform to support Uber's hyper growth. As head of machine learning, Lange will lead Unity's efforts around AI (Artificia...
---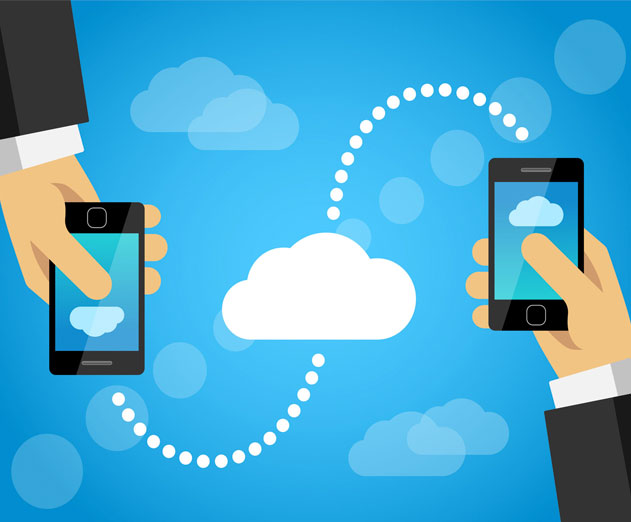 Voximplant tells us about their cloud communications platform
Friday, December 09, 2016 by Richard Harris

Voximplant, a communications cloud platform for mobile and web app developers, has been working to improve audio and visual communications in real time. They provide the tools for developer to create their own web and mobile communication applications. We've sat down with Alexey Aylarov, the CEO of Voximplant to talk more about what their company is about and where the ...
---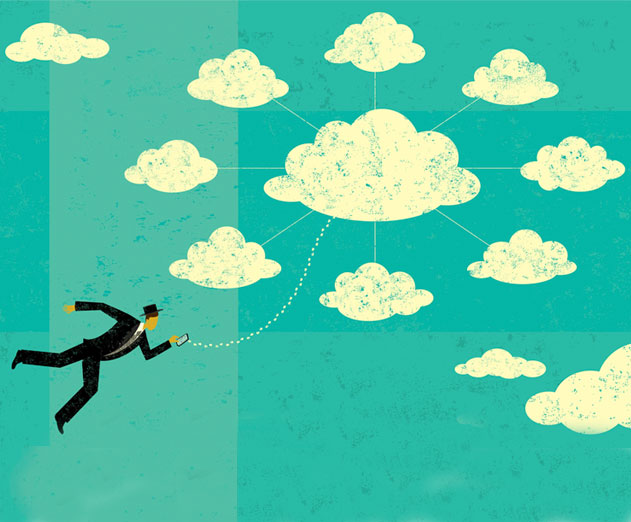 All you ever wanted to know about The Cisco Business Cloud Advisor
Monday, November 28, 2016 by Richard Harris

It's no secret - business cloud utilization is exploding today. In fact, Gartner recently predicted that by 2020, a corporate "No-Cloud" policy will be as rare as a "No-Internet" policy is today. A new Cisco-sponsored global cloud adoption study just released found further thought-provoking trends in cloud adoption. The research, spanning more than 6,100 organ...
---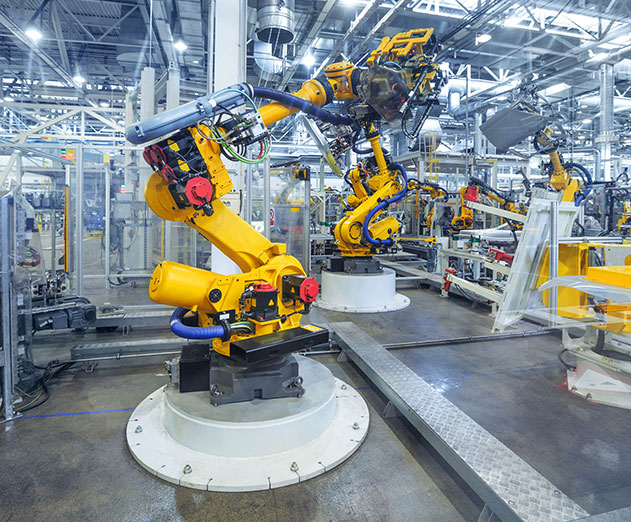 Why release automation is critical in the application lifecycle
Wednesday, November 02, 2016 by Richard Harris

We all know application release automation is a growing area in DevOps, and Gartner has finally acknowledged that by issuing a brand new Magic Quadrant. The Gartner Magic Quadrant for Application Release Automation states that this market is poised for growth, with a projected CAGR of 20% through 2020.CA Technologies was recently named a leader in the report for its CA ...
---
Oculus Connect 3 announcements recap
Monday, October 10, 2016 by Richard Harris

A quick recap of the news Oculus announced during this morning's keynote at Oculus Connect 3. - Touch Launch: You can pre-order Touch starting October 10 for $199 and it ships December 6. All pre-orders come bundled with VR Sports Challenge and The Unspoken. Touch comes with an additional sensor and a connector for Rock Band VR. Oculus has also created a room-scale opti...
---
Why APIs and User-Permissioned Data Are the Next Frontier for Financial Apps
Saturday, July 30, 2016 by Nick Thomas

All eyes are on the financial technology sector this year, as venture capital-backed fintech startups are poised to exceed last year's funding by 36 percent. Robo advisors, mobile payments, personal finance managers and online lenders, to name a few, are all making waves in the futures of the consumers that use them and the financial institutions that don't know whether...
---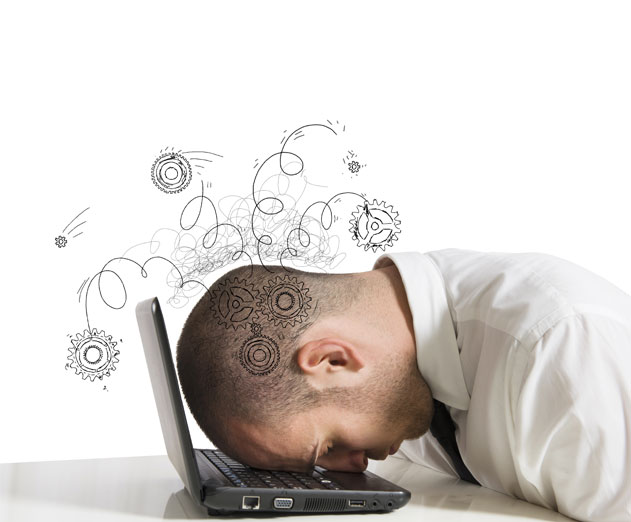 Testing is Like the Rodney Dangerfield of DevOps - It Gets No Respect
Tuesday, June 14, 2016 by Richard Harris

When Joan Wrabetz, CTO of QualiSystems, reached out to discuss why "Test is like the Rodney Dangerfield of DevOps – it gets no respect", I thought, "Ok, I'll listen to that." So here you go:ADM: So, you mentioned to me that "Test is like the Rodney Dangerfield of DevOps – it gets no respect", but you also mention that in a recent Gartner survey, over 50% of respondents ...
---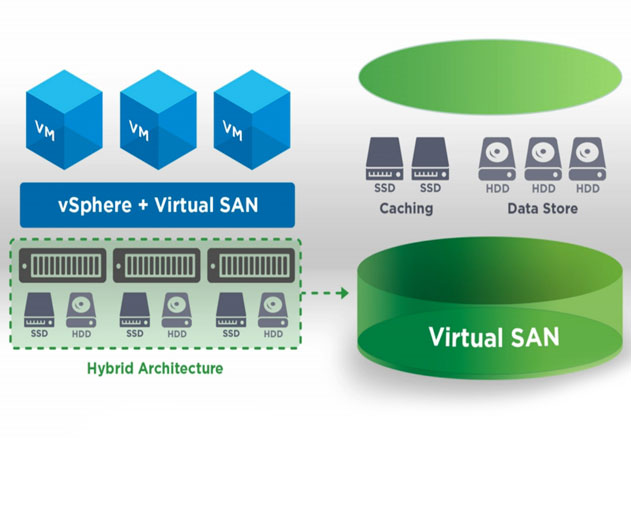 VMware Updates Its Virtual SAN Hyper-Converged Infrastructure (HCI) Software
Monday, February 15, 2016 by Richard Harris

VMware Updates Its Virtual SAN Hyper-Converged Infrastructure (HCI) SoftwareVMware has released the next edition of its VMware Virtual SAN hyper-converged infrastructure (HCI) software. The solution consists of VMware vSphere, Virtual SAN and vCenter Server which transforms x86 servers and direct-attached storage into HCI systems.VMware Virtual SAN is designed to be a s...
---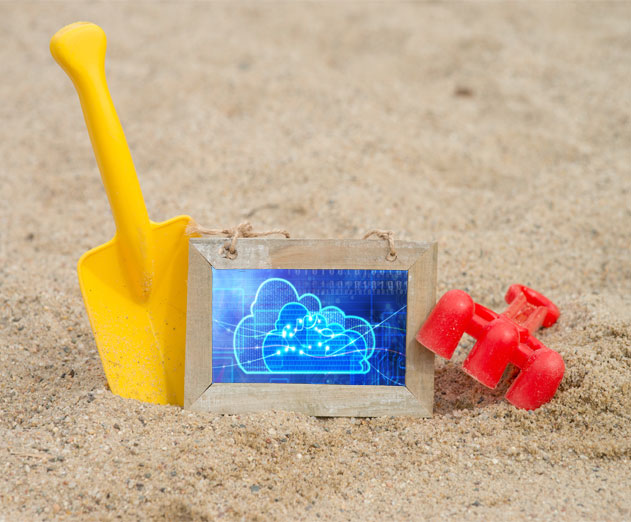 Cloud Sandboxes Are Becoming the Uber Containers for the DevOps Cycle
Wednesday, February 10, 2016 by Richard Harris

Cloud sandbox platforms allow developers with cyclical use cases to consume or build on the fly infrastructure environments. QualiSystems' CloudShell provides the ability for developers to offer cloud sandbox services to users no matter what type of infrastructure is needed in the sandbox environments such as legacy, bare metal, networking, virtualization, and public cl...
---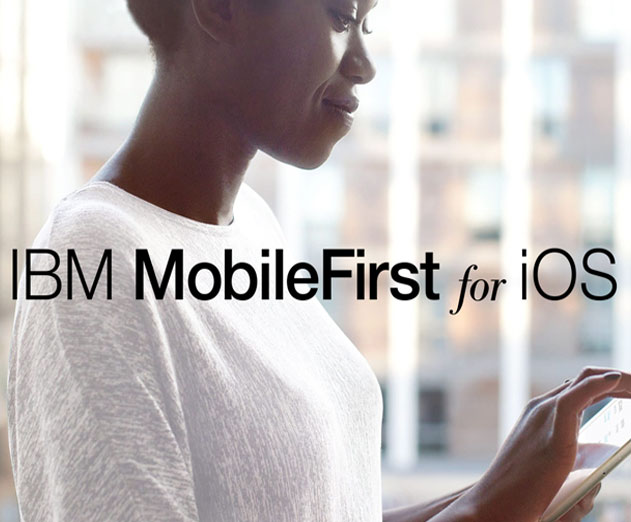 IBM and Apple Reach Milestone with IBM MobileFirst for iOS Apps Platform
Thursday, December 31, 2015 by Richard Harris

IBM has been somewhat quietly as the company moved forward with its enterprise app focused partnership with Apple to create IBM MobileFirst for iOS apps. These apps offer enterprise specific options built exclusively for the iPhone, iPad, and Apple Watch combining IBM's big data and app analytics capabilities with Apple consumer experience.There has been a little more n...
---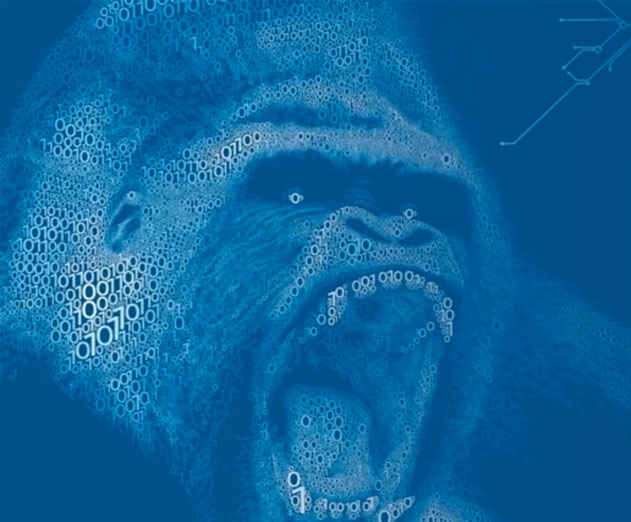 Intel Introduces Parallel Studio XE 2016
Tuesday, September 01, 2015 by Stuart Parkerson

Intel has introduced Parallel Studio XE 2016, the latest installment of its developer toolkit for high performance computing (HPC) and technical computing applications. Intel Parallel Studio XE 2016 helps developers design, build, verify and tune code in Fortran, C++, C, and Java. This suite of compilers, libraries, debugging facilities, and analysis tools, targets...
---
Your Favorite Apps Reimagined
Thursday, August 06, 2015 by Eric Bilange

80% of companies say that they deliver "superior" customer service and experience, but only 8% of consumers agree, according to recent research from Lee Resources. In order to meet customers' expectations in today's hi-tech world, it's crucial that businesses go the extra mile and look to new technology to offer innovative and great customer experiences.The most popular...
---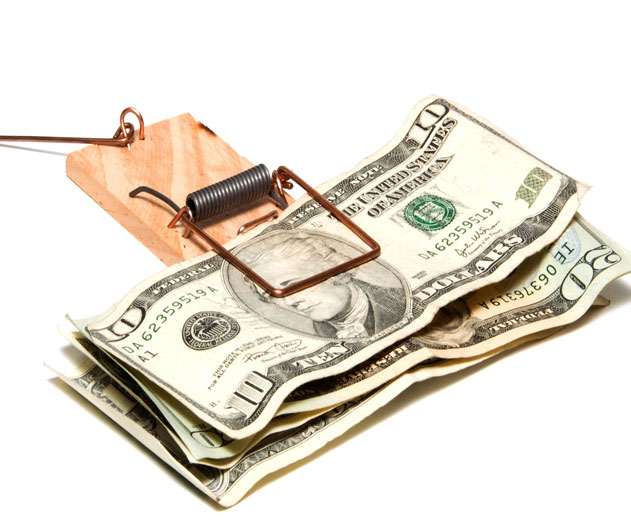 Breaking Out of The App User Acquisition Funding Trap With Pollen VC
Friday, December 19, 2014 by Martin Macmillan

I got my first taste of the app world when I co-founded an interactive music company (Soniqplay) that provided an app for users to remix and share music around the world. Since the inception, I led a team that successfully saw our idea come to fruition after 18 months of hard developing and planning. The User Acquisition Funding DilemmaAfter a lot of blood, sweat a...
---
A Look Ahead: The Top Ten Strategic Technology Trends for 2015
Wednesday, November 05, 2014 by Richard Harris

Its time for the prognosticators to get out their crystal balls and make predictions for 2015. And as it relates to the top 10 technology strategic trends, Gartner has done just that. Gartner defines a strategic technology trend as one with the potential for significant impact on an organization in the next three years. Factors that denote significant impact includ...
---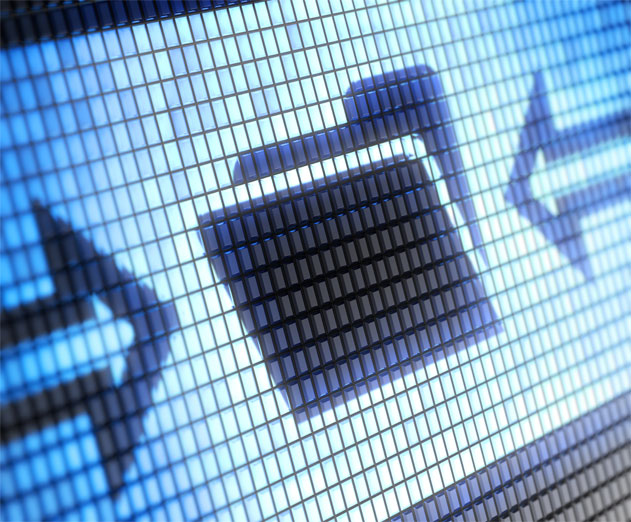 How HTML5 Can Modernize Your Mobile Document Access
Friday, August 08, 2014 by Simon Wieczner

According to Gartner, approximately 184 million tablets were shipped last year and we can expect that 2014 will bring additional market growth. It's not surprising that tablets are outpacing smartphones as the enterprise's most popular computing platform. While the latter are more portable, their smaller screen size presents challenges when it comes to viewing full...
---
Interview with Alexander Vashchenko, President of Production at Game Insight
Tuesday, April 29, 2014 by Richard Harris

Alexander Vashchenko is President of Production at Game Insight which has offices in Moscow and San Francisco and consists of 15 development studios spread out across Eastern Europe. While working in the game industry, Alexander has launched a number of financially successful products, such Legend: Legacy of the Dragons and Juggernaut, which garnered mill...
---
Get Downloads For Your Apps Through Television Using ActivateTV
Saturday, February 01, 2014 by Richard Harris

Motility Ads Launches ActivateTV, Connecting Marketers and Consumers Through the Screens that Matter MostDirect download technology drives user acquisition with global reach, efficiency and attributionMotility Ads, the all-in-one solution for creating a complete and engaging mobile ad experience, today announced ActivateTV, a new turnkey advertising solution that harnes...
---
Coverity Releases New Version of Enterprise Development Testing Platform
Wednesday, January 08, 2014 by Richard Harris

Coverity has announced the availability of the Coverity Development Testing Platform 7.0, the next-generation of its software testing platform.The platform enables testing for cloud, mobile and web-based application development in Enterprise IT organizations. The new version of the Coverity Development Testing Platform is an enterprise-scale solution which combines...
---
John Romero, Game Designer of Wolfenstein 3D, Doom Working With Corona Labs
Thursday, October 24, 2013 by Richard Harris

John Romero, the creator of many popular games including the iconic works Wolfenstein 3D, DOOM and Quake has decided to join Corona Labs as an adviser. In a recent interview Charles McKeever of Corona, John to talkS about his experiences, perspective on the industry, the challenges facing game developers today....
---
2014 Game Developers Conference Open Call For Papers For Summit Submissions
Thursday, September 26, 2013 by Richard Harris

Specialized One and Two-Day Summits Returns to the Lineup of Events to Open GDC Week SAN FRANCISCO – Sept. 26, 2013 – The call for submissions to present lectures and panels for the specialized Summits kicking off the 2014 Game Developers Conference® (GDC) is now open through Wednesday, October 23 at 11:59pm ET. Beginning on the first two days of the conference, the GDC...
---
Is the Samsung Galaxy S 4 worth the upgrade?
Monday, March 18, 2013 by Richard Harris

Samsung has finally unveiled its new flagship smartphone for 2013: the Galaxy S 4, available at the end of April. The Galaxy S3′s successor will come with a 1.9-GHz quad-core Qualcomm 600 processor for U.S. models, a 5-inch Super AMOLED 1080p display and a host of new gesture-based features. But if you own a Galaxy S III, is the S4 worth the upgrade?Here are 4 poi...
---