Take the Scifi developer survey and win a $200 Amazon voucher
21,753
Developer Economics Q3 2017 survey, run by VisionMobile, wants to know developers to contribute their knowledge for a chance to win prizes.
We are excited to present you with the
Developer Economics Q3 2017 survey
, run by VisionMobile! This is their 13th developer survey, focusing on tools, training and career development. The survey has an annual reach of more than 40,000 developers around the world, so it is a chance for you to contribute to the global developer community.
The survey includes relevant topics and questions on development resources and where to find them, tutorials and courses, distribution channels, developer tools and SDKs, as well as languages, platforms, app categories, new technologies, and revenue models.
- It has been designed as a sci-fi adventure.
The survey includes a sci-fi theme designed to offer an extra fun factor. Your responses will gradually form a profile, showing you which sci-fi character best represents you.
When you finish, you'll get to read your full profile in your Developer Scorecard. What's your character going to be? A cyborg trooper, a technomancer, a bounty hunter? Your profile will also include graphs showing how some of your responses compare to other developers' answers in your country, so you'll get a sense of how you compare to other devs.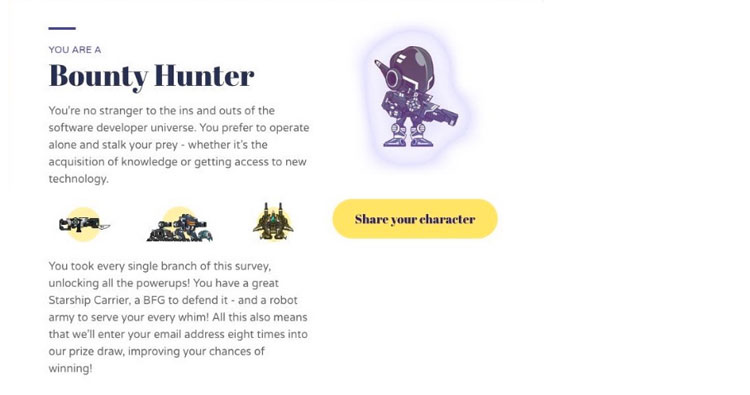 - An Exclusive prize for the App Developer Magazine community
The App Developer magazine readers who will participate in the survey will be entered into a prize draw for a $200 Amazon voucher - so our community will have at least one winner!
- There are great prizes
Participants can also win one of the many prizes available, including an iPhone 7, a Pixel phone 32GB, an Oculus Rift, a Surface Pro 3, a 12-month Xbox Live Gold Membership, and many, many more.
- Insights to help you make better career decisions
As always, VisionMobile will publish the key findings from the survey in the form of a free report, come August. If you contribute, you'll be among the first to get a copy!
These findings will include interesting insights to help you make the right decisions for your professional development.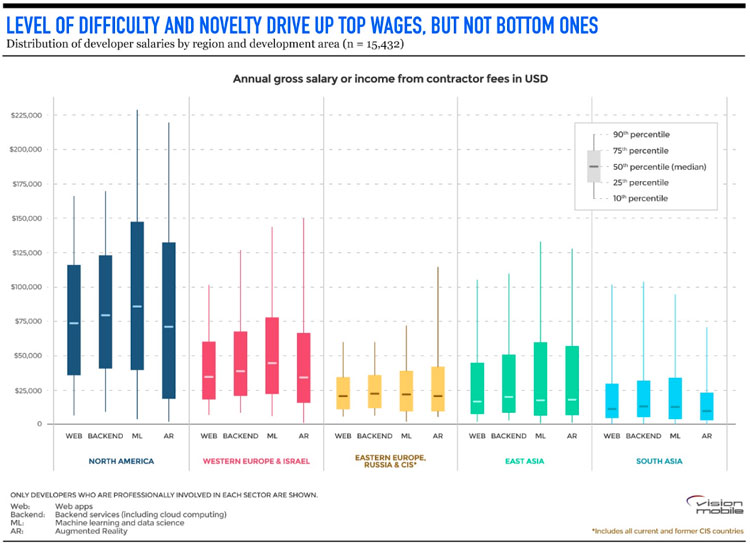 The previous survey showed that region and software sector are two of the most significant factors to determine developer salaries.
"The best-earning developers in our survey - those in the top ten percent - often earn tens and sometimes hundreds of times as much as the least well-off, i.e. the bottom decile," Schuermans reveals. "Part of this gap is location-driven, but a developer's skill, knowledge, and reputation do matter, so investing in them will pay off."
Last but not least, the survey is fun!
The survey is full of jokes - developer jokes. You know - the ones everybody else usually doesn't get.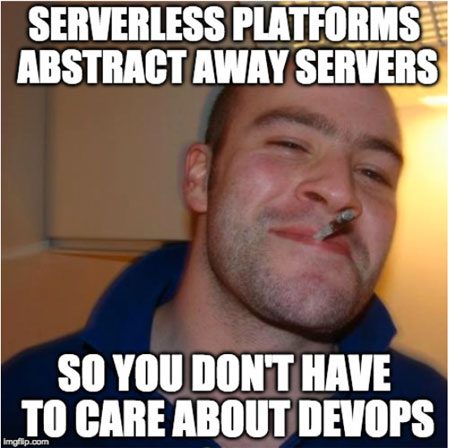 Read more:
http://vmob.me/DE3Q17AppDeveloperMagazine
---
This content is made possible by a guest author, or sponsor; it is not written by and does not necessarily reflect the views of App Developer Magazine's editorial staff.
---
---
Become a subscriber of App Developer Magazine for just $5.99 a month and take advantage of all these perks.
MEMBERS GET ACCESS TO
- Exclusive content from leaders in the industry

- Q&A articles from industry leaders

- Tips and tricks from the most successful developers weekly

- Monthly issues, including all 90+ back-issues since 2012

- Event discounts and early-bird signups

- Gain insight from top achievers in the app store

- Learn what tools to use, what SDK's to use, and more



Subscribe here