Game Development News
Game developer news for mobile, console, and other devices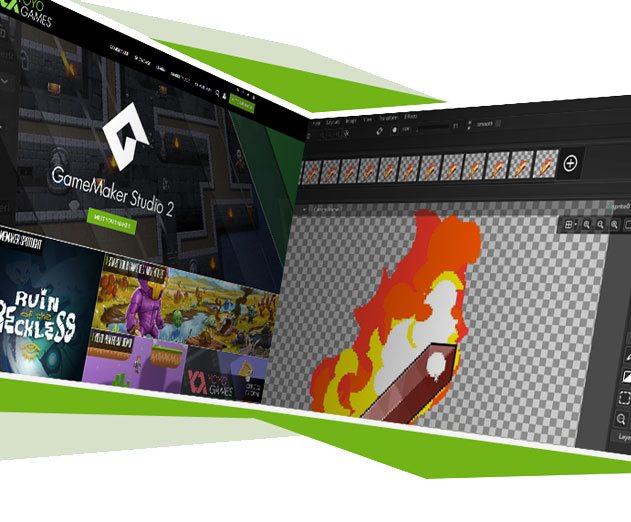 Drag and drop game creator studio GameMaker updates to version 2
Wednesday, May 24, 2017
by Richard Harris
YoYo Games' recently launched cross-platform 2D game engine, GameMaker Studio 2, is now available in a convenient education package specifically for schools and their students. Any approved university or school affiliate will now have access to a free trial version with zero time restrictions/commitments and a simple option to upgrade to the full version. Educational in...
---
An augmented reality game for DJI drone users
Tuesday, May 02, 2017
by Richard Harris
Edgybees just launched a new augmented reality (AR) mobile application that is compatible with DJI drones, including the older Phantom 3, the Phantom 4 and the new Mavic Pro. Developed using DJI's software development kit, the 'Drone Prix' is the first ever AR mobile app created specifically for DJI's aerial platforms, allowing users, especially new drone pilots, to mas...
---
'I was going to show an ad here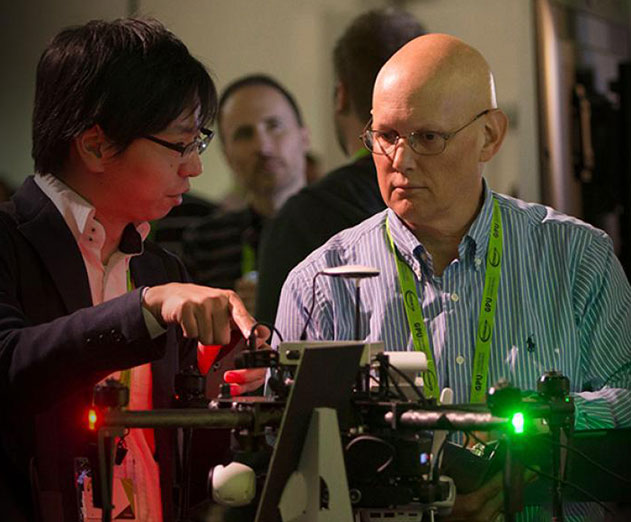 NVIDIA hosts eighth annual GPU Technology Conference
Wednesday, April 05, 2017
by Richard Harris
NVIDIA will host its eighth annual GPU Technology Conference (GTC) on May 8-11, at the San Jose McEnery Convention Center. NVIDIA founder and CEO Jensen Huang will deliver a keynote on Wednesday, May 10, to an expected audience of 8,000 attendees.GTC is the largest event of the year for developers, data scientists and executives in the fields of artificial intelligence,...
---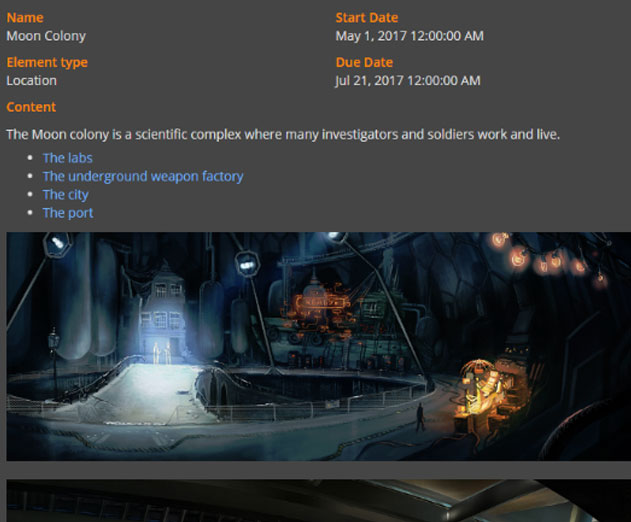 HacknPlan 1.0 game developer project management tool launches
Monday, April 03, 2017
by Richard Harris
HacknPlan is a collaborative project management tool tailored for game developers and producers. With HacknPlan, teams can create tasks and assign them to members, set up milestones and deadlines, create game design documentation, track the progress and generate metrics and statistics to evaluate the performance of the team. This way, game developers can avoid or minimi...
---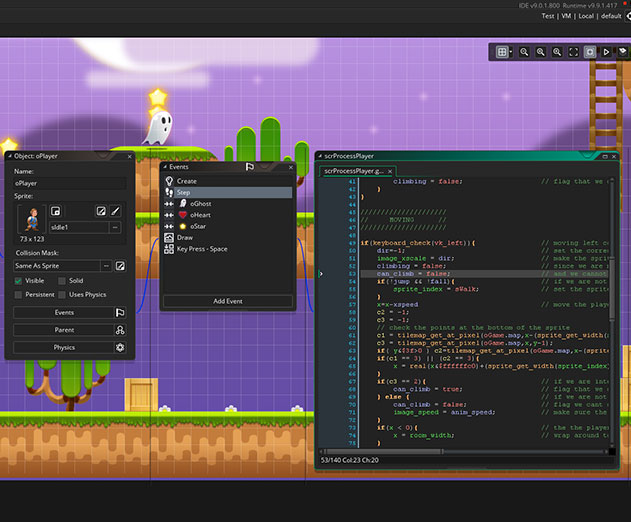 GameMaker Studio platform begins closed beta
Thursday, March 23, 2017
by Richard Harris
Game developers on Mac will soon receive access to the powerful GameMaker Studio platform for the first time as YoYo Games begins the closed beta period of the long-awaited Mac OS version of GameMaker Studio 2. The Mac IDE closed beta for GameMaker Studio 2 will bring enhancements since the release of GameMaker for Mac in 2011. GameMaker Studio 2 features rich func...
---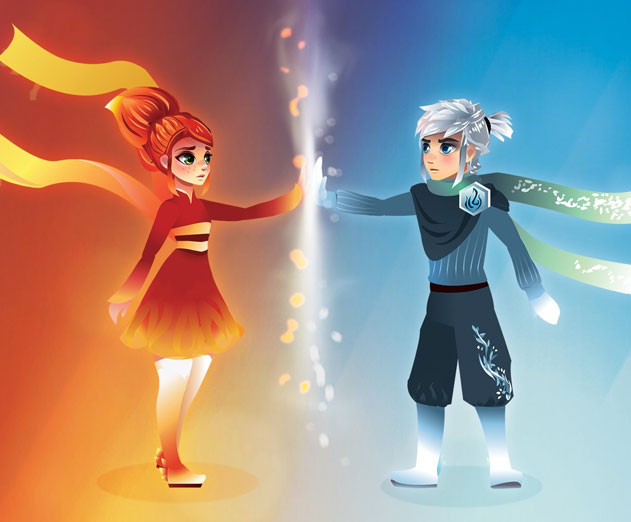 What we learned at GDC 2017, and dates for GDC 2018 announced
Monday, March 13, 2017
by Richard Harris
The 2017 Game Developers Conference (GDC), the world's largest and longest-running event serving professionals dedicated to the art and science of making games, concluded a successful week of networking, learning and inspiration. In total, the conference hosted more than 26,000 professional attendees, 500 lectures, panels, tutorials and roundtable discussions, and ...
---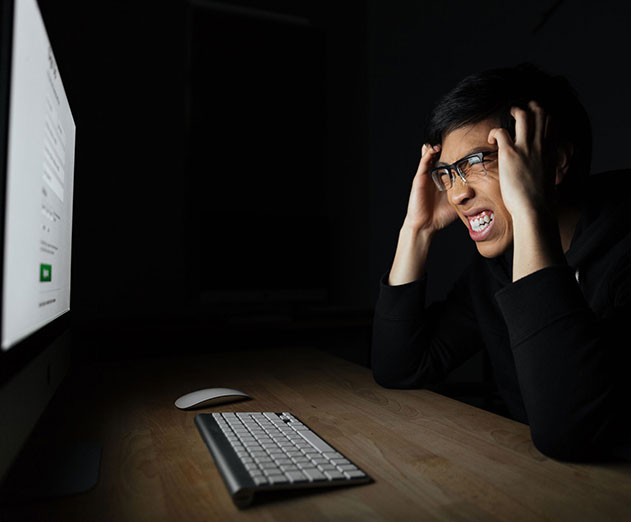 Game developers and crunchtime
Tuesday, March 07, 2017
by Richard Harris
Lets admit it, game development (for most of us) is far more exciting than working out some business logic problem with databases and custom views - right? But it's not all fun and "games". As with every avenue of programming and design, there are deadlines, and things that keep you at the office late. But crunchtime and game development seem to be joined at the hi...
---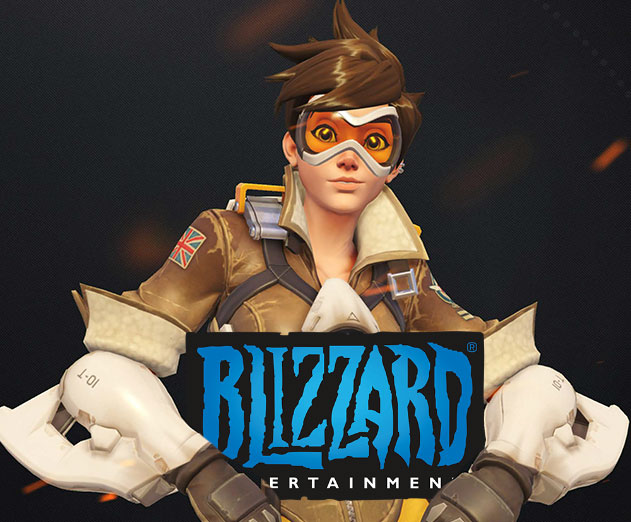 Game Developers Choice Awards game of the year goes to..
Friday, March 03, 2017
by Richard Harris
Blizzard Entertainment's popular and stylish multiplayer shooter, Overwatch, was honored with the prize for Game of the Year at this year's 17th annual Game Developers Choice Awards (GDCA) ceremony during the 2017 Game Developers Conference (GDC) at the Moscone Center in San Francisco. Overwatch's carefully calibrated balance and polished gameplay mechanics also earned ...
---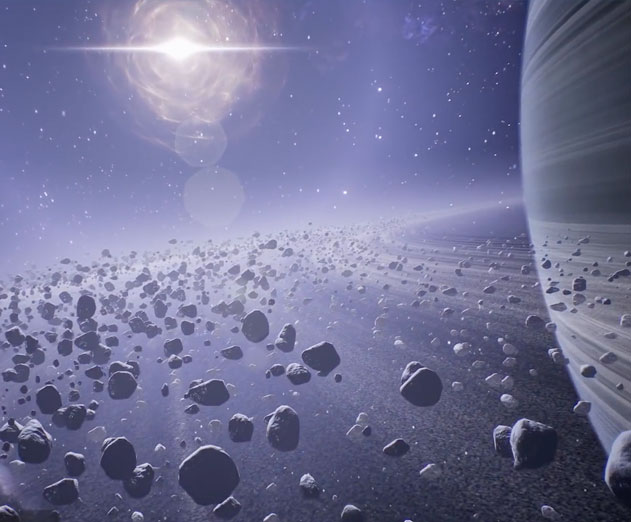 Watch the new Epic Games Unreal Engine 4 video
Thursday, March 02, 2017
by Richard Harris
The new Unreal Engine video highlights some tools such as photo-real character rendering, professional grade cinematography, high-performance VR at 90 FPS, access to the full editor in VR, lighting and editing via the Sequencer cinematic tool, flexible post-processing, Blueprint visual scripting, the visual Material Editor, GPU-accelerated particle simulations, full C++...
---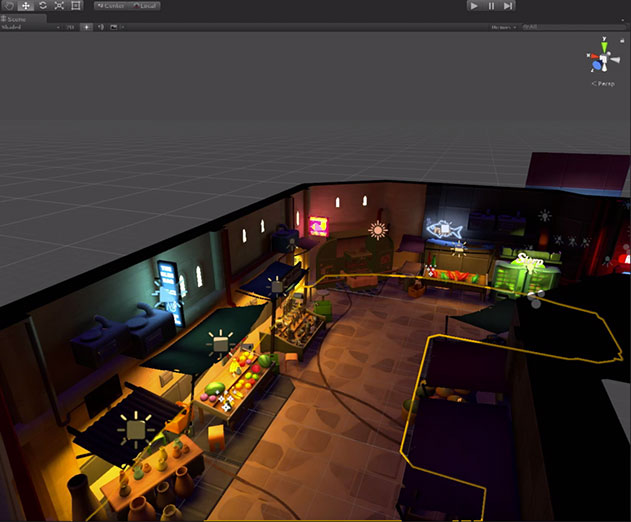 Unity 5.6 is coming, what you need to know
Wednesday, March 01, 2017
by Christian Hargrave
Unity Technologies has announced at GDC that Unity 5.6 will release on March 31, 2017, marking the final installment of Unity 5. The company also provided an early look at Unity 2017, the next generation of Unity with version 2017."The Unity 5 cycle culminating in 5.6 represents great progress in our key focus areas: graphics, performance, stability, efficiency and plat...
---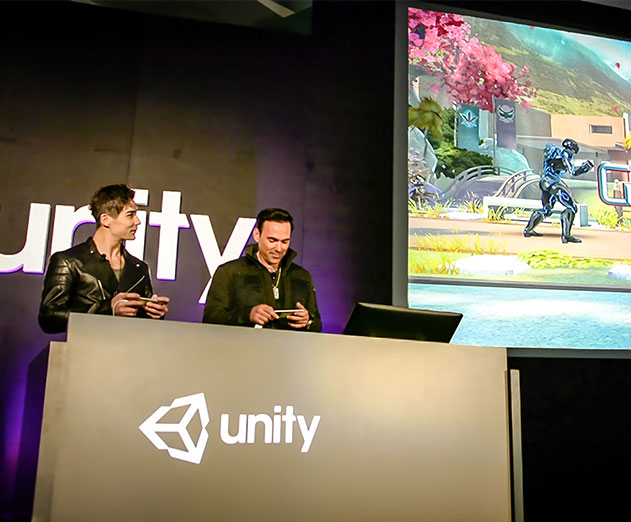 Power Rangers appear during the Unity keynote at GDC 2017
Tuesday, February 28, 2017
by Christian Hargrave
Chances are you've probably heard of (or extensively watched) the original Mighty Morphing Power Rangers. But with the new Power Rangers movie set to release on March 24, 2017, the hype has been bigger and better than it has been in a long time. Too long if you ask me.That's why I was really excited to hear a particular bit of information on a subject very near and dear...
---
Mobile games market generated $40.6 billion in worldwide revenue in 2016
Thursday, February 02, 2017
by Richard Harris
First ever joint look at mobile, mobile VR and VR markets by SuperData Research and Unity Technologies shows the category equaling that of global box office sales during that time The mobile games market generated $40.6 billion in worldwide revenue in 2016 - a sum equivalent to all global box office sales during the same time period - and grew 18% over the year bef...
---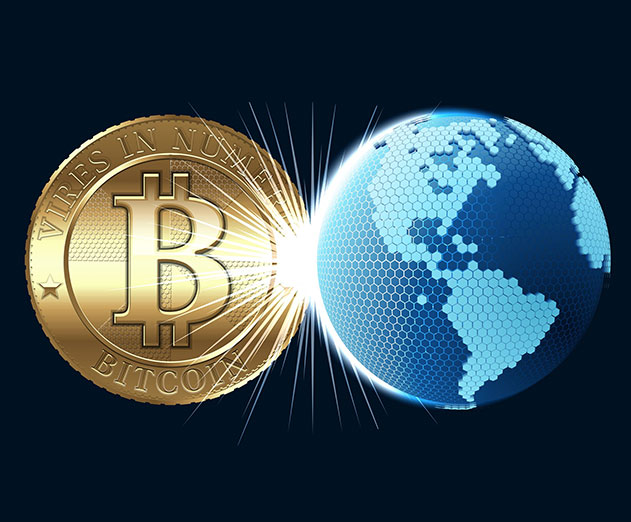 Using virtual currency in your game requires compliancy too
Wednesday, February 01, 2017
by Kimberly Culp
So you're an app developer. Maybe even a mobile, computer, or console game developer. You've got a great idea for a new game - an immersive experience where users will interact in a fully realized world, complete with its own economy and virtual currency. Other developers could even create content for users, get paid in virtual currency, and then cash it bac...
---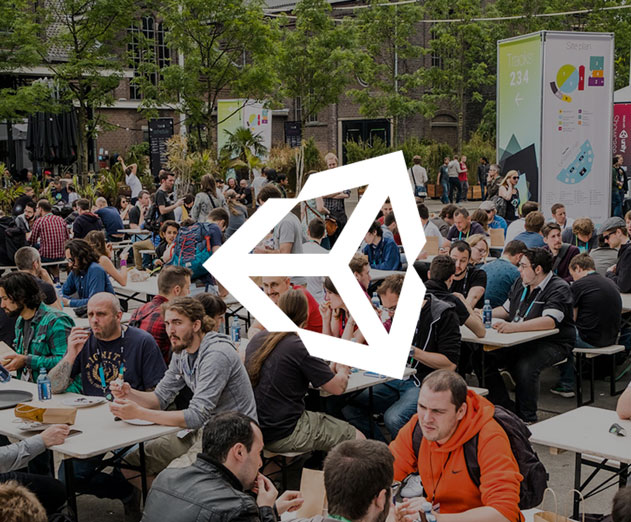 Unity Unite conference series focused on bridging developers and artists
Friday, January 27, 2017
by Richard Harris
Unity Technologies just announced its worldwide Unite conference series. Focused on bringing developers and artists the knowledge and networking they require for success, Unity is holding eight Unite conferences globally in 2017. Creators will be able to attend them in Amsterdam, Austin, Beijing, India, Melbourne, Seoul, Singapore and Tokyo. Unite events are unique oppo...
---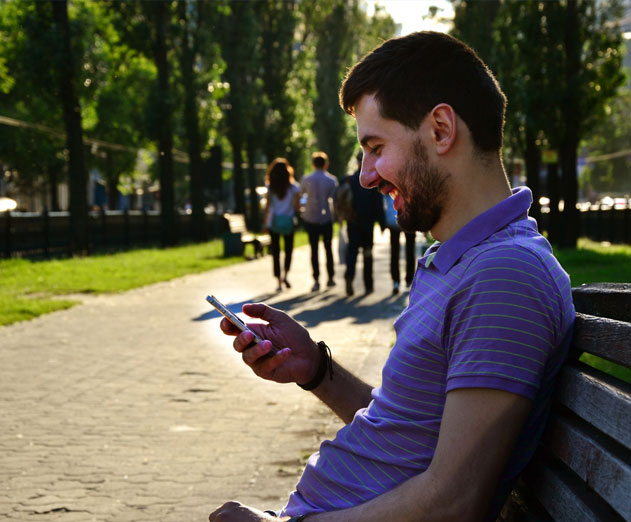 Mobile gamers mindsets, motivations, and behaviors revealed
Thursday, January 19, 2017
by Richard Harris
Playing mobile games makes people happier than using social networking apps says TapJoy in a new report.Tapjoy released the findings of in-depth research it conducted to understand the mindset, motivations and behaviors of today's mobile gamers. Designed to shed light on this massive and desirable consumer audience for brand advertisers, the report is the first of its k...
---
GDC says HTC Vive outpaces Oculus Rift as the most popular VR / AR platform
Thursday, January 12, 2017
by Christian Hargrave
The Game Developers Conference (GDC) has released the results of the fifth annual State of the Industry Survey, revealing trends in the games industry ahead of GDC 2017 this February. Here are some of the many learnings from the survey of more than 4,500 game developers who have attended GDC in the last three years.Game Makers are feeling optim...
---
Report finds American gamers more likely to buy in-app purchases than anyone
Thursday, January 12, 2017
by Richard Harris
New Liftoff report says that gamers in America are more likely to make in-app purchases than anywhere else, including EMEA and APAC users.The new report analyzed millions of post-install events within gaming apps to uncover some surprising data around mobile gamer engagement across gender, geography, seasons and sub-category of game.Here's a highlight of some ...
---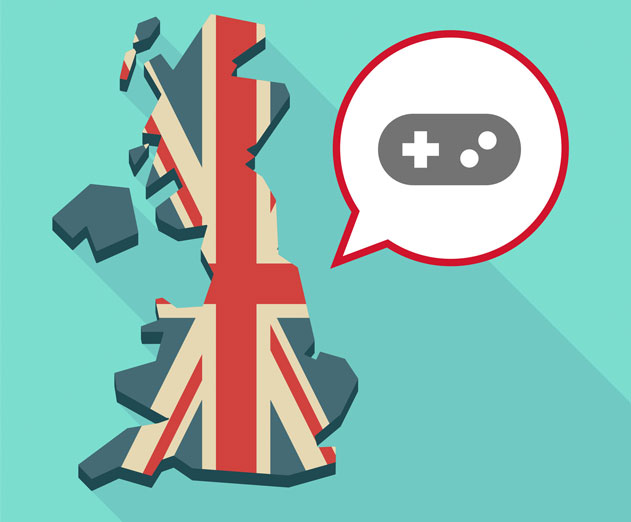 UK video games industry to grow in 2017 says new TIGA report
Tuesday, January 03, 2017
by Christian Hargrave
TIGA reports that the UK video games industry would increase investment and expand employment in 2017. They made the comments in their latest Business Opinion Survey 2016/17. The report was based on a survey of 50 games businesses including small, medium and large firms, developing games across mobile/tablet, VR, PC and console. TIGA's Business Opinion Survey 2016...
---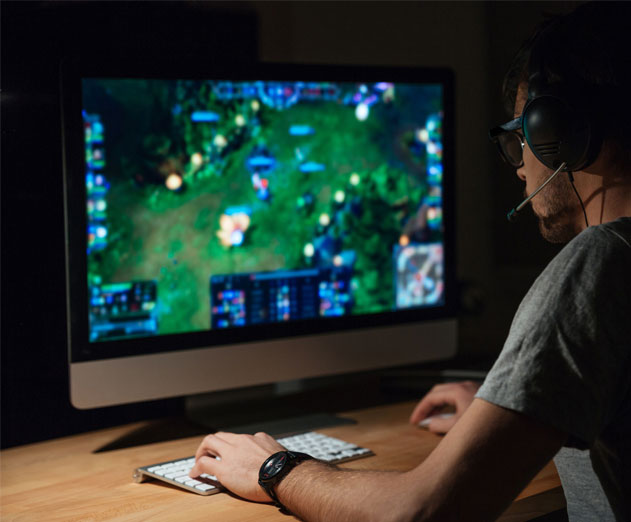 Microsoft Teams Up with GameAnalytics
Thursday, December 29, 2016
by Richard Harris
Microsoft has revealed a technology partnership which introduces GameAnalytics, a tool that helps developers understand user behavior, to applications developed on the Universal Windows Platform (UWP).Microsoft first announced UWP with Windows 10, as a platform-homogeneous application architecture to simplify the development process across a range device types...
---
Unity hires some AI and Machine learning muscle
Monday, December 12, 2016
by Christian Hargrave
Unity announced that it has hired Dr. Danny Lange as VP of AI and Machine Learning. He joins from Uber, where he was head of machine learning.At Uber, Lange led the efforts to build the world's most versatile Machine Learning platform to support Uber's hyper growth. As head of machine learning, Lange will lead Unity's efforts around AI (Artificia...
---