Game Development News
Game developer news for mobile, console, and other devices. Learn the art and business of making games.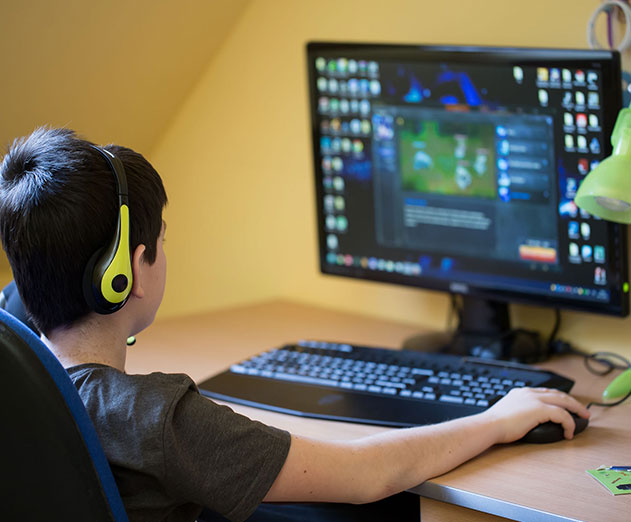 For gaming companies data unification is critical
Monday, March 19, 2018
by Dan Schoenbaum
When it comes to understanding the entirety of player behavior, one thing that often gets in the way is data fragmentation. Gaming companies often have customer data stored across multiple systems, platforms, and software, resulting in a "siloed" model that fails to create a complete picture of the player journey.The good news is that behavioral analytics technology is ...
---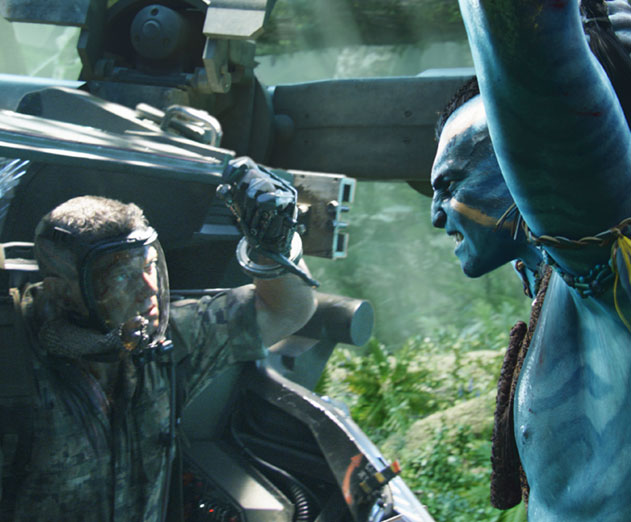 FoxNext Games opens San Francisco studio
Thursday, March 15, 2018
by Christian Hargrave
FoxNext Games continues its expansion with the formation of a new San Francisco-based studio, Fogbank Entertainment. Studio director Daniel Erickson and executive producer Nathan Germick lead the Fogbank team, and have assembled a team of games industry veterans in the fields of art, writing, and creative minds to further the studio's push into the narrative games space...
---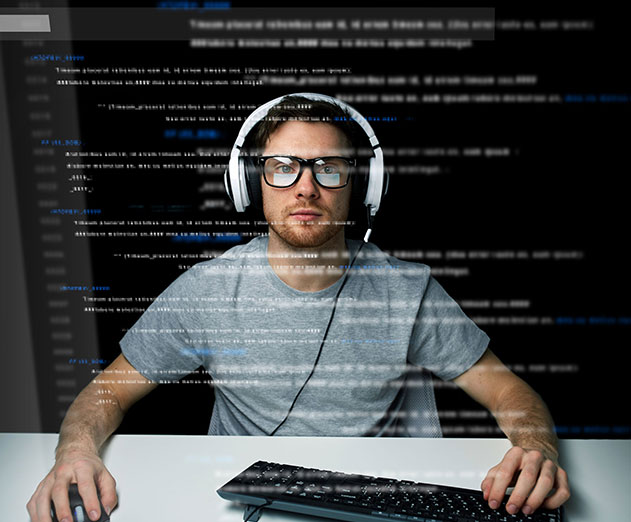 Third Party Interface standards released by GSA
Monday, March 12, 2018
by Christian Hargrave
The Gaming Standards Association (GSA) has created a new specification, the TPI (Third-Party Interface) Standard, streamlining Remote Gaming Servers to iGaming platform interfaces, and breaking down barriers to entry for more game content suppliers.From a highly technical perspective, GSA's TPI Standard is based on JSON, HTTP/REST, and WebSocket technology. It describes...
---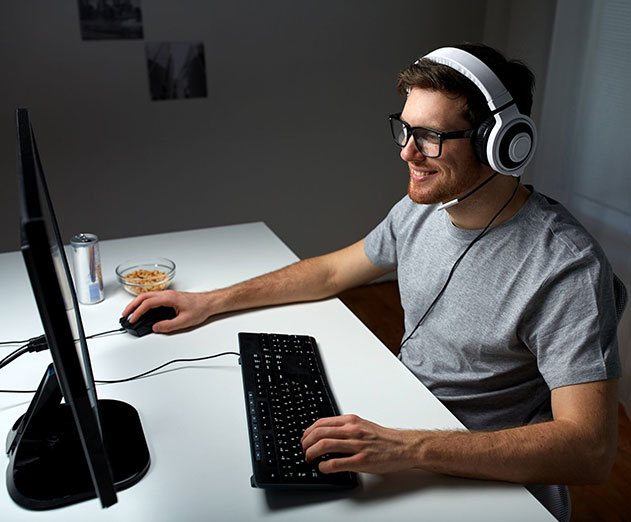 Live streaming your game to get paid
Wednesday, March 07, 2018
by Richard Harris
Mobcrush has unveiled its new 'Go Live, Get Paid' platform, a set of free tools and features that enable any mobile gamer to reach and grow an audience, where they can earn anything from $15 to $2,500 an hour for live streaming their gameplay. A new survey conducted by an analyst firm DFC Intelligence and commissioned by Mobcrush found that while only 14 percent of game...
---
Wild River enters mobile gaming market
Tuesday, March 06, 2018
by Christian Hargrave
EuroVideo Medien GmbH and its new gaming label Wild River have announced three new games for smartphones and tablets in one fell swoop. With FIRE, Knitterbande and Ghost Tappers, the company is publishing three new titles from three different genres, intending to reach a wide audience with its new video game branch as detailed in the business strategy revealed in Januar...
---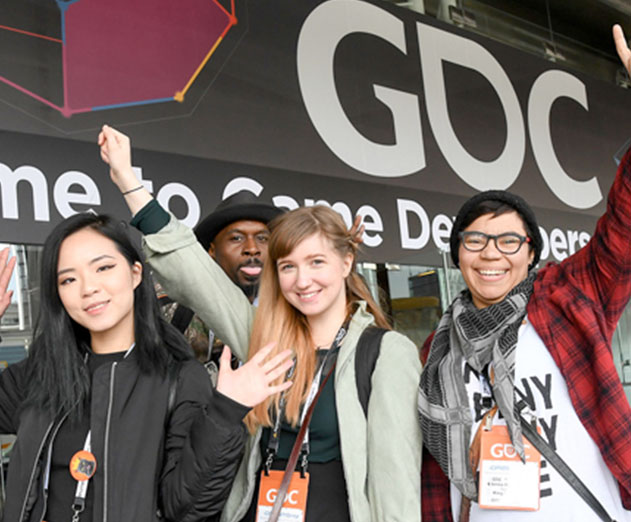 Results from the GDC Annual State of the Industry Survey
Thursday, January 25, 2018
by Richard Harris
The 2018 Game Developers Conference (GDC) has released the results of the sixth annual State of the Industry Survey, revealing trends in the games industry ahead of GDC 2018 this March. With responses from nearly 4,000 game developers, this year's survey results reflect a growing level of developer interest in the Nintendo Switch, with 12% of respondents currently devel...
---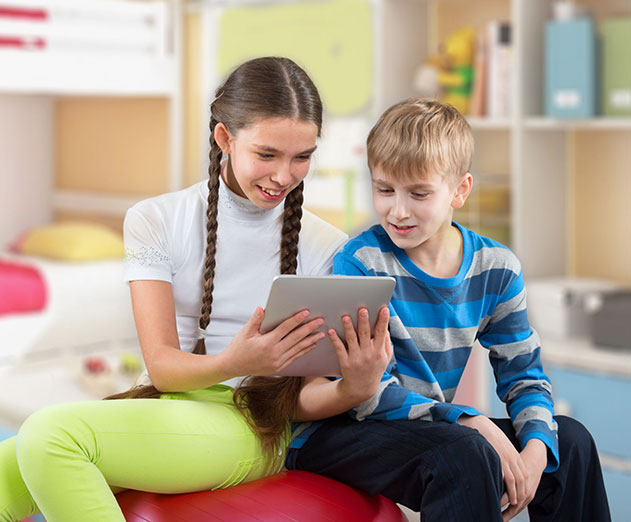 72M data points collected on children in spite of COPPA
Wednesday, December 27, 2017
by Richard Harris
New research released shows that adult ad technology is collecting vast amounts of personal data on kids while they're spending time online. Behind the scenes of many kids apps and games, advertising technology built for adults captures more than 72 million data points on a child before they reach the age of 13. The findings were provided by SuperAwesome.SuperAwesome's ...
---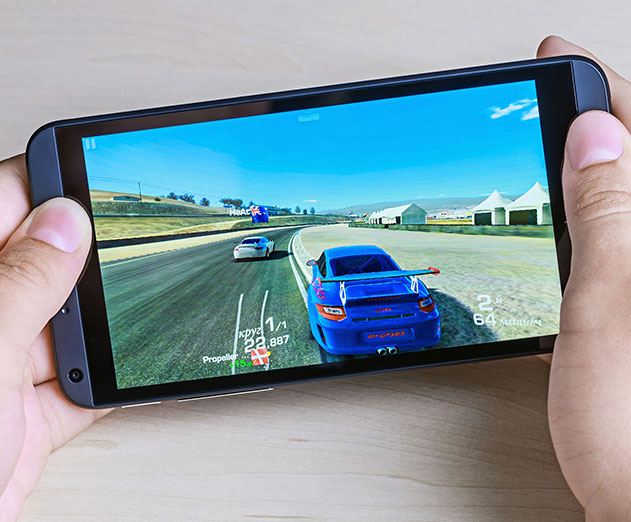 Making a mobile game that sticks this season
Wednesday, December 27, 2017
by Nelson Rodriguez
'Tis the season to be gaming. With dozens of new titles expected to hit the shelves, app stores and console and PC marketplaces this holiday season, it's critical that developers level up their strategies for a successful game launch to earn a hefty slice of this year's holiday gaming sales pie.After building a terrific game, a successful holiday launch hinges on provid...
---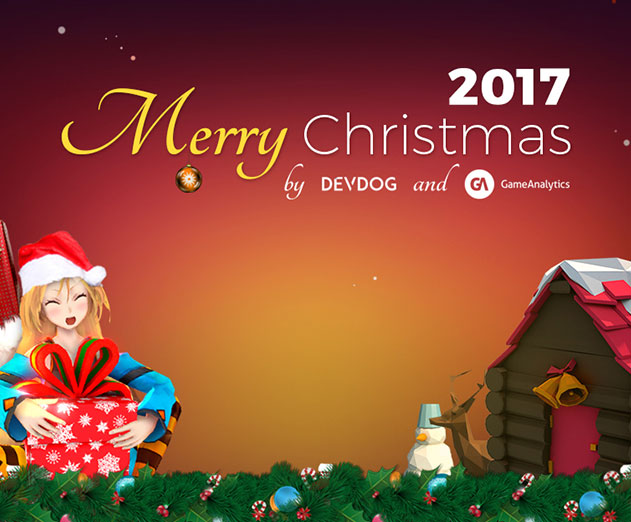 Unity game developers Christmas event returns
Wednesday, December 20, 2017
by Richard Harris
After less than two weeks, the 2nd edition of the yearly community sponsored Christmas event for Unity game developers organized by Unity Asset Store publisher Devdog and analytics suite GameAnalytics, has already attracted over 5000 participants and created quite the social media buzz, with 4000+ shares on social media.At over 1200 Unity-related game development presen...
---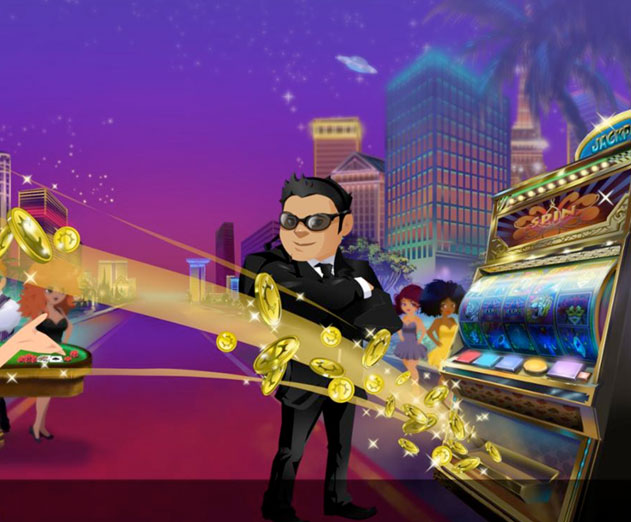 Converting 1.4M lines of code from Flash to Haxe
Thursday, December 14, 2017
by Richard Harris
FlowPlay has announced the completion of an extensive overhaul of the company's flagship social casino game, Vegas World. The relaunch follows nearly eighteen months of engineering work focused on improving key elements of the user interface including the conversion of all graphics from vector to bitmaps and rebuilding the client-side application to transform the front-...
---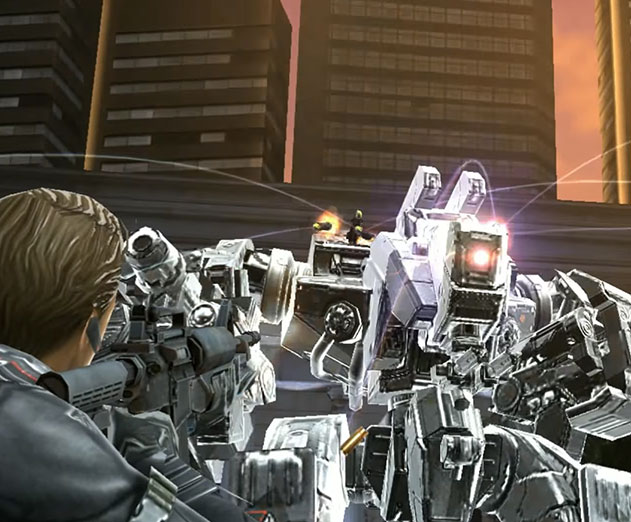 The mobile gaming industry meets blockchain
Friday, November 17, 2017
by Richard Harris
Dragonfly and DECENT have come together to bring blockchain to the gaming industry. Together, they are set to tackle some common challenges by creating an innovative digital marketplace solution. The mobile gaming industry is evolving rapidly Dragonfly has called on DECENT to help develop a new and fully integrated blockchain-based marketplace.Like the sound of a block...
---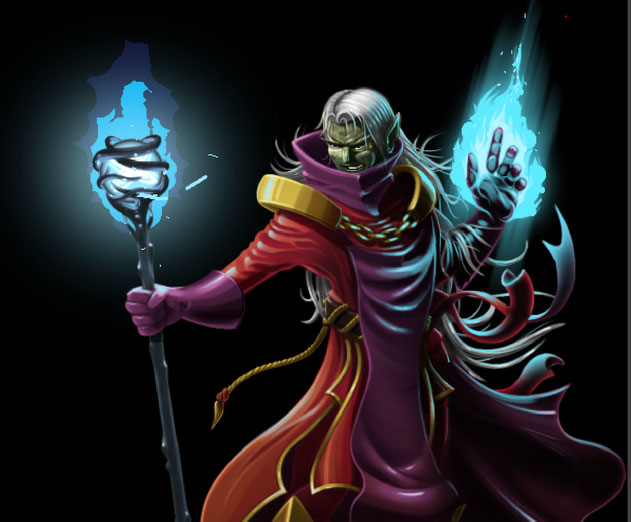 Gamemaker 2 Studio now with Amazon app store support
Wednesday, November 08, 2017
by Richard Harris
GameMaker Studio 2 from YoYo Games has signed an agreement with Amazon to enable full support of the development and publishing of games on Amazon's Appstore. GameMaker Studio 2 allows both experienced and novice videogame developers to create the games they imagine. Pushing the engine to support Amazon's Appstore continues to open the toolset to anyone interested in ga...
---
Atari games brings Lunar Battle mobile app
Wednesday, October 25, 2017
by Richard Harris
Atari has announced that the new hybrid city-builder and space shooter game Lunar Battle is now available on the App Store and Google Play. Lunar Battle is a new, original Atari title where players crash land into an epic deep space adventure to explore uncharted terrain and conquer the galaxy. This captivating free-to-play city-builder incorporates arcade-style combat ...
---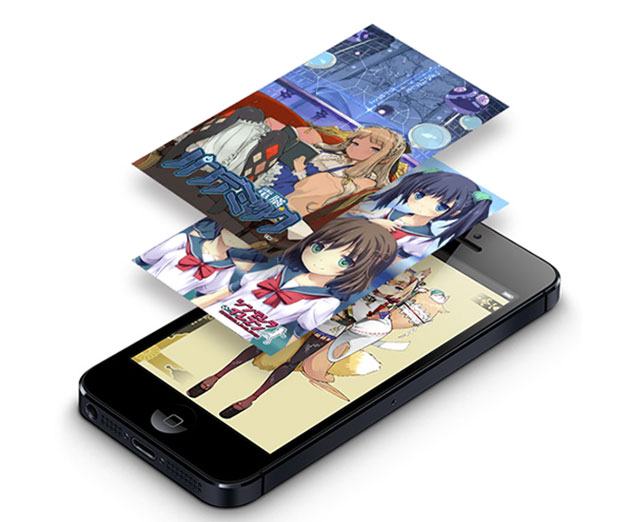 Akatsuki launches new office in LA
Wednesday, October 04, 2017
by Christian Hargrave
Japanese mobile gaming company Akatsuki Inc. has launched a far-reaching Los Angeles based entertainment production company to develop, finance and produce feature films and content across all platforms for the global marketplace.The self-financed company will initially focus on developing strategic partnerships between Hollywood and Japanese companies to acquire, devel...
---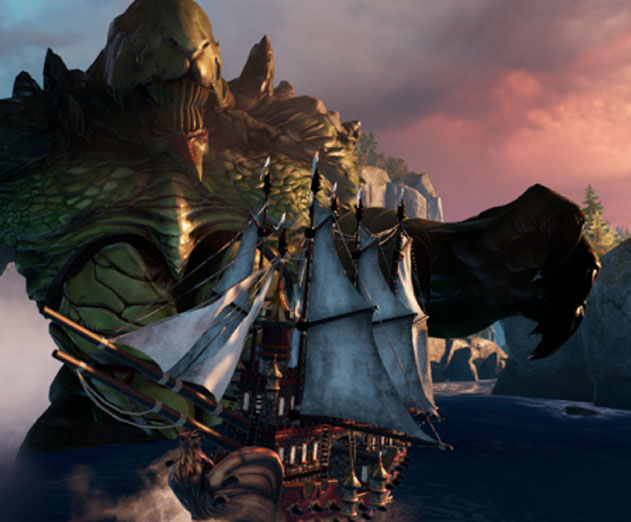 Epic Games awards new Unreal Devs with $5M
Friday, August 25, 2017
by Christian Hargrave
Epic Games has announced the latest round of Unreal Dev Grants, a $5 million initiative that awards developers with no-strings-attached funding for their valuable contributions to the Unreal Engine community. Spanning a wide array of projects, including video games in development to the work of diligent community supporters, 15 recipients are receiving a total exceeding...
---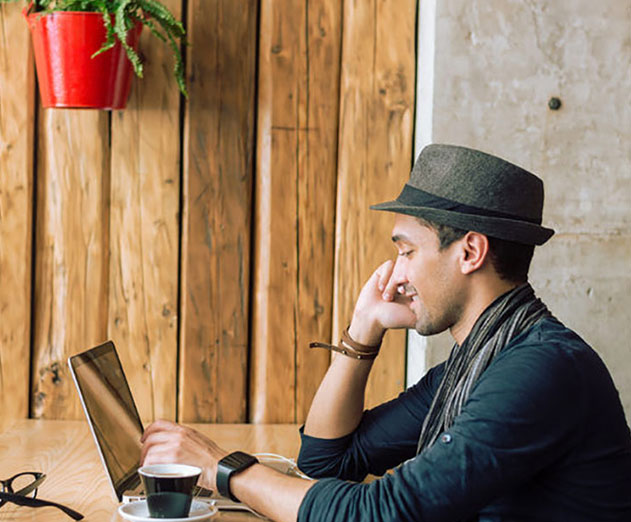 Game developers can now use StratusCore's Virtual Studio platform
Wednesday, August 02, 2017
by Richard Harris
StratusCore, a content production technology company, has announced significant enhancements to its cloud-based Virtual Studio platform that allows digital artists and creative studios to create content in a more cost-effective way with on-demand access to an expanded range of software tools, compute and collaboration.StratusCore's Virtual Studio is a pre- to post-produ...
---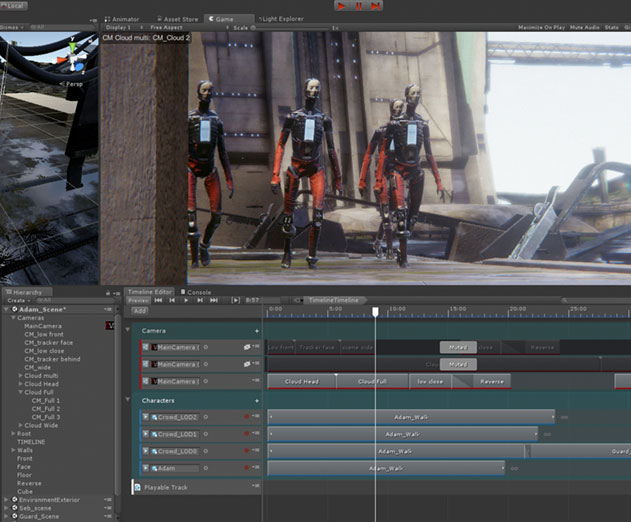 Unity 2017.1 goes subscription based
Friday, July 14, 2017
by Richard Harris
Unity Technologies announced that Unity 2017.1 is now available to download from their Store. The update is the start of a new cycle that will evolve their popular game engine. 2017.1, which is the company's first fully subscription-based product, focuses on helping teams work together more collaboratively by equipping artists and designers."Unity 2017.1 is a one-stop c...
---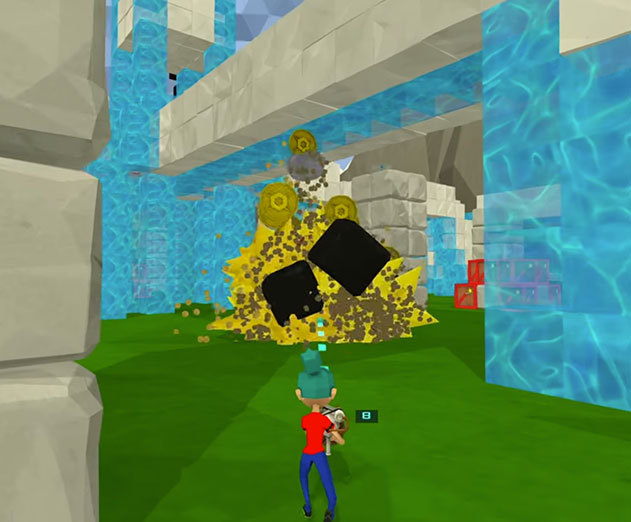 Multiplayer arena and game builder released by uGen World
Wednesday, June 28, 2017
by Richard Harris
uGen World, an indie game studio, has announced the launch of a cross-platform virtual playground for gamers to build, share, and play called Q.U.I.R.K.. Q.U.I.R.K. (Quantum Universe Interaction and Replication Kit) is directed by user feedback and fueled by user-generated content so players can enjoy an ever-changing selection of fun and innovative games. Q.U.I.R.K. al...
---
The top 20 best cities to live if you are a gamer
Wednesday, June 21, 2017
by Richard Harris
With the Electronic Entertainment Expo 2017 drawing large crowds to Los Angeles until June 15 and U.S. gaming revenues expected to exceed $25 billion this year, the personal-finance website WalletHub has released its report on 2017's Best Cities for Gamers. To determine the best places to be a serious gamer, WalletHub's number crunchers compared the 100 largest cities a...
---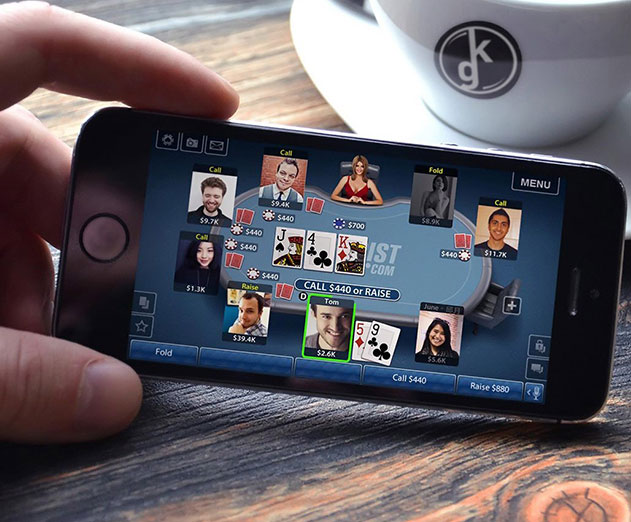 KamaGames reports huge growth in their mobile casino games audience
Tuesday, June 06, 2017
by Michael Haynes
In a year that has seen overall growth across the industry, as well as new entrants into the space, KamaGames has continued to grow through a combination of strategic partnerships, a strong recruitment drive, the launch of several new products and the expansion into a number of emerging markets.Daniel Kashti, Chief Marketing and Commercial Officer at KamaGames said "It'...
---