Take the Sci-fi developer survey and win a $200 Amazon voucher
21,332
Developer Economics Q3 2017 survey, run by VisionMobile, wants to know developers to contribute their knowledge for a chance to win prizes.
We are excited to present you with the
Developer Economics Q3 2017 survey
, run by VisionMobile! This is their 13th developer survey, focusing on tools, training and career development. The survey has an annual reach of more than 40,000 developers around the world, so it is a chance for you to contribute to the global developer community.
The survey includes relevant topics and questions on development resources and where to find them, tutorials and courses, distribution channels, developer tools and SDKs, as well as languages, platforms, app categories, new technologies, and revenue models.
- It has been designed as a sci-fi adventure.
The survey includes a sci-fi theme designed to offer an extra fun factor. Your responses will gradually form a profile, showing you which sci-fi character best represents you.
When you finish, you'll get to read your full profile in your Developer Scorecard. What's your character going to be? A cyborg trooper, a technomancer, a bounty hunter? Your profile will also include graphs showing how some of your responses compare to other developers' answers in your country, so you'll get a sense of how you compare to other devs.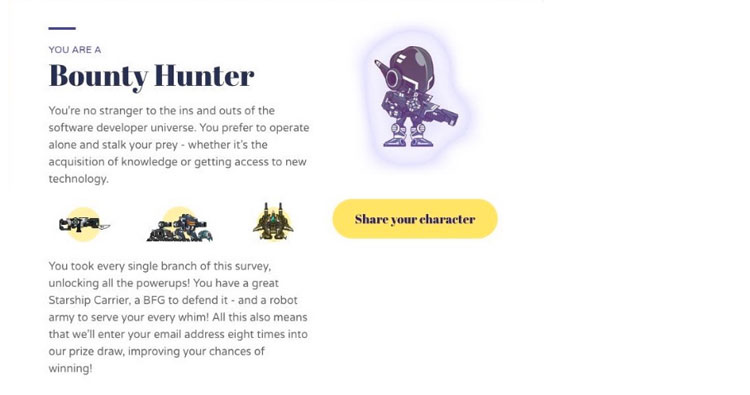 - An Exclusive prize for the App Developer Magazine community
The App Developer magazine readers who will participate in the survey will be entered into a prize draw for a $200 Amazon voucher - so our community will have at least one winner!
- There are great prizes
Participants can also win one of the many prizes available, including an iPhone 7, a Pixel phone 32GB, an Oculus Rift, a Surface Pro 3, a 12-month Xbox Live Gold Membership, and many, many more.
- Insights to help you make better career decisions
As always, VisionMobile will publish the key findings from the survey in the form of a free report, come August. If you contribute, you'll be among the first to get a copy!
These findings will include interesting insights to help you make the right decisions for your professional development.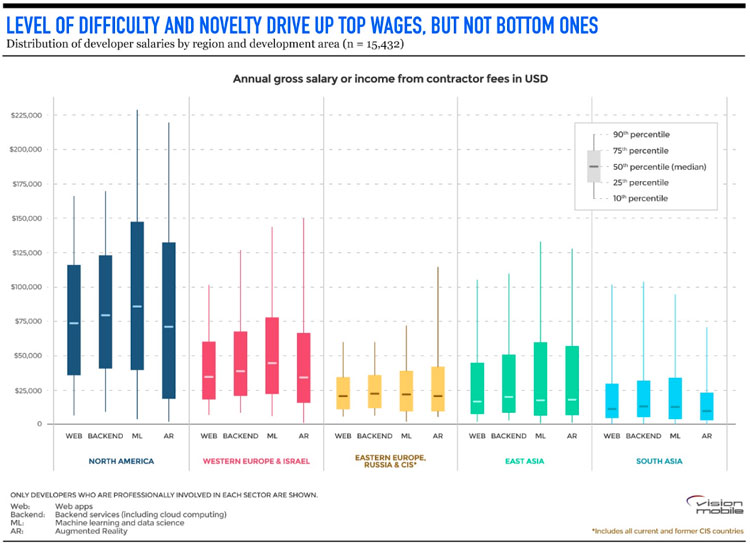 The previous survey showed that region and software sector are two of the most significant factors to determine developer salaries.
"The best-earning developers in our survey - those in the top ten percent - often earn tens and sometimes hundreds of times as much as the least well-off, i.e. the bottom decile," Schuermans reveals. "Part of this gap is location-driven, but a developer's skill, knowledge, and reputation do matter, so investing in them will pay off."
Last but not least, the survey is fun!
The survey is full of jokes - developer jokes. You know - the ones everybody else usually doesn't get.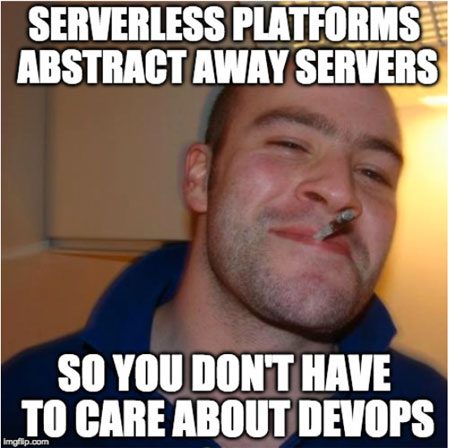 Read more:
http://vmob.me/DE3Q17AppDeveloperMagazine
This guide titled, "100 Questions and Answers to help you land your Dream iOS Job" can help you through some further questions related to landing a job related to iOS. With 100 Questions and Answers categorized by seniority and with reviews from some of the top iOS engineers worldwide, this book will level up how you make interviews for your favorite platform.
Are you paying more taxes than you have to as a developer or freelancer? The IRS is certainly not going to tell you about a deduction you failed to take, and your accountant is not likely to take the time to ask you about every deduction you're entitled to. As former IRS Commissioner Mark Everson admitted, "If you don't claim it, you don't get it.
Inside the buds, there is a newly-designed H1 chip which Apple has built specifically for the headphones. It improves connectivity pairing times, the efficiency of the battery life, and allows for hands-free "Hey Siri" functionality. New for the AirPods 2019 is the wireless charging case for the earbuds, which means you can use Qi-compatible charging mats to power the case without having to stick a cable in.
Get hands-on experience in performing simple to complex mobile forensics techniques Retrieve and analyze data stored not only on mobile devices but also through the cloud and other connected mediums A practical guide to leveraging the power of mobile forensics on popular mobile platforms with lots of tips, tricks, and caveats.
The Chirp GPS app is a top-ranked location sharing app available for Apple and Android that is super easy to use, and most of all, it's reliable.
Write and run code every step of the way, using Android Studio to create apps that integrate with other apps, download and display pictures from the web, play sounds, and more. Each chapter and app has been designed and tested to provide the knowledge and experience you need to get started in Android development.
---
This content is made possible by a guest author, or sponsor; it is not written by and does not necessarily reflect the views of App Developer Magazine's editorial staff.
---