Rewarded Videos news search results
Developer news items we found relating to Rewarded Videos
100 results
---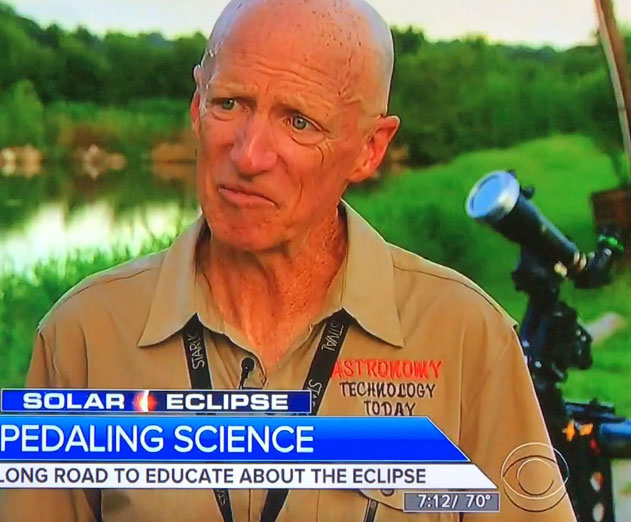 Eclipse could cause millions of smart phones to fry
Saturday, August 19, 2017 by Stuart Parkerson

Virtually everyone has a smartphone and other smart devices (iPads, etc.) that offer the ability to take great images, video, and even time lapse video. These devices are going to be the go-to option for people wanting to image the Great Solar Eclipse of 2017.But what people don't realize is that imaging the Sun with your smart device without any additional f...
---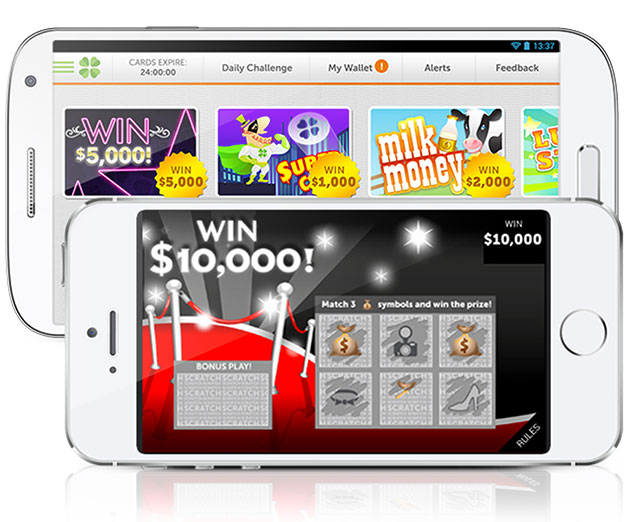 Lucktastic launches the Total Eclipse Showdown on their app
Friday, August 18, 2017 by Christian Hargrave

Lucktastic, a pure play, free app and entertainment destination that is reimagining winning experiences, rewards, and discovery has today announced an exciting new in-app event in honor of the upcoming solar eclipse. The "Total Eclipse Showdown" event starts Friday, August 18th and will run until the end of the eclipse. The 'Showdown" culminates with a dramatic Facebook...
---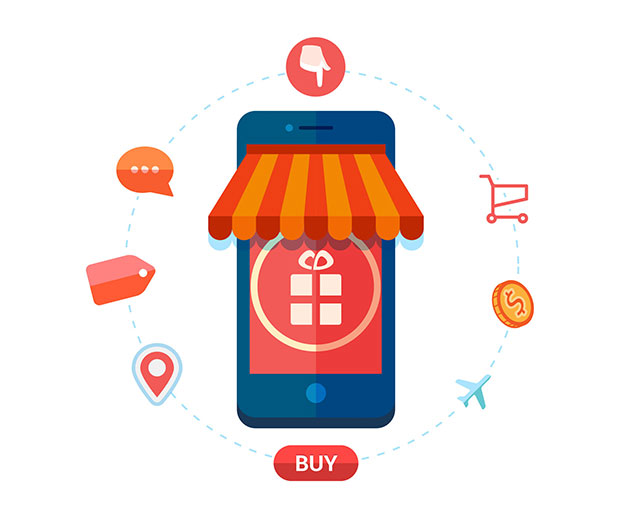 A guide to monetizing apps using mobile native advertising
Thursday, August 17, 2017 by Ashwin Shekhar

The pace of innovation in mobile advertising has never been greater. While we have seen significant gains over the last few years, today, the industry is benefiting from the convergence of three areas - native ads, programmatic buying and enhanced targeting. This powerful fusion is essential to ensure a future in mobile advertising which provides users with a relevant a...
---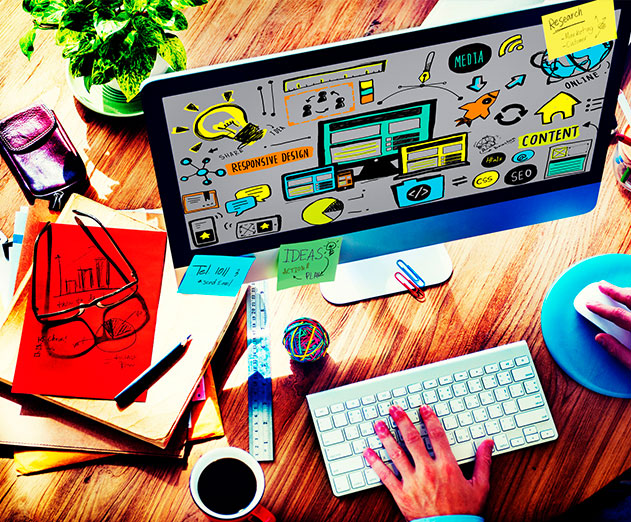 Web professionals reporting client growth says GoDaddy
Wednesday, August 16, 2017 by Richard Harris

A survey of web developers and designers finds that the web professional industry continues to boom two decades after the emergence of the Internet. Rapid growth in clients is fueled by the retail and travel industries, according to a new global research study commissioned by GoDaddy.The industry study, conducted in the United States, Germany, United Kingdom, India, Bra...
---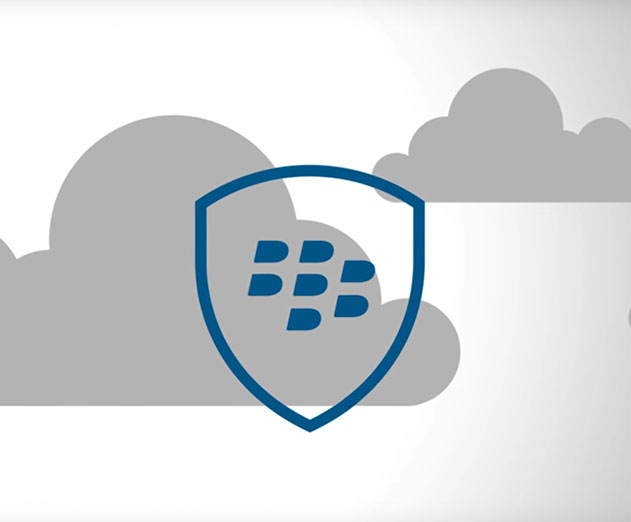 Codeless security integrations by Blackberry and Appdome announced
Tuesday, August 15, 2017 by Richard Harris

BlackBerry Limited and Appdome, a cloud hub for mobile app integration, announced they are enabling codeless integration of secure voice, video and messaging capabilities. Available under Appdome's newest service category, Secure Messaging, the BBM Enterprise SDK (software development kit) offers a growing set of secure communications capabilities that mobile app develo...
---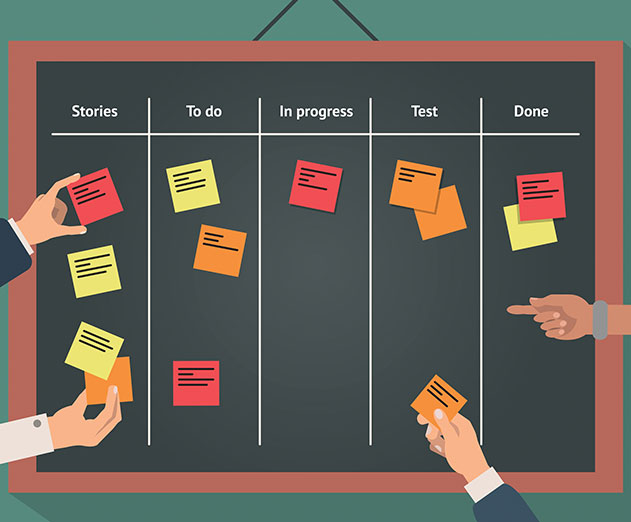 5 Agile practices to keep pace with digital transformation
Friday, August 11, 2017 by Ronit Eliav

Disruptive, continuous change is now the norm. Online companies like Uber, Airbnb and Netflix have transformed the transportation, hospitality and entertainment industries with disruptive technologies and services that couldn't have been conceived just ten years ago.However, enterprise organizations have been slower to respond. While customer facing web and mobile appli...
---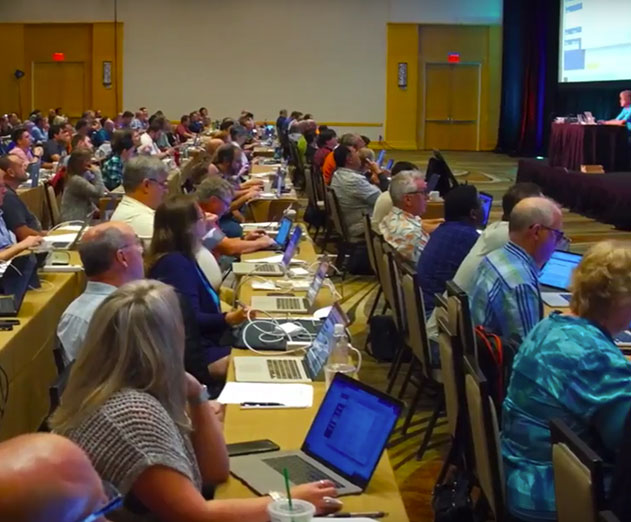 Learn FileMaker with help from new Custom App Academy
Thursday, August 10, 2017 by Richard Harris

FileMaker, Inc. has announced the launch of its Custom App Academy and FileMaker Developer Conference videos designed to help individuals learn to build custom apps using their Platform.The new Custom App Academy includes video tutorials with step-by-step guidance tailored to the learner's level:- Fundamentals: Provides an overview of their Platform and the basic naviga...
---
Vungle SDK to be released on the Amazon Fire tablet
Tuesday, August 08, 2017 by Richard Harris

Vungle, a marketing platform for in-app video ads, has announced the upcoming release of a software developer kit (SDK) for Amazon's popular Fire tablets. Vungle, working together with Amazon Appstore, will bring its user acquisition and monetization platform to Fire tablets.According to analyst firm IDC, adoption of Amazon devices increased 1,200 percent year over year...
---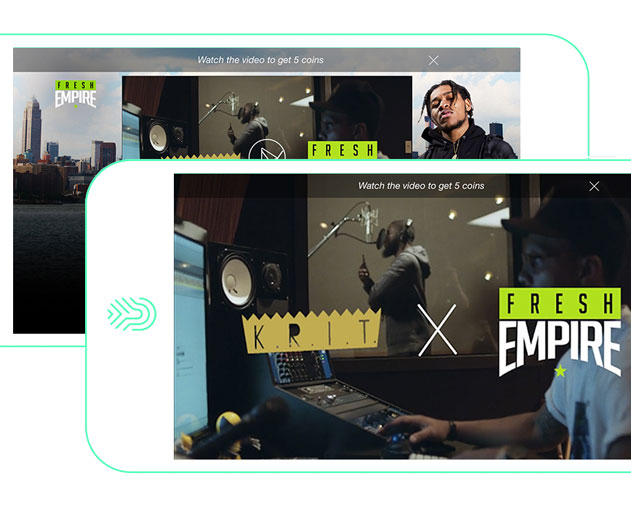 Mobile rewarded ads help increase IAP spends shows study
Tuesday, August 01, 2017 by Richard Harris

Rewarded videos inside games and apps can be a double edge sword. Give "something" to a user for watching a video is a gamble because it's hard to decipher how users will react. It's an obvious thought to wonder if rewarded ads take revenue away from In-App Purchases (IAPs). But new data out today from Tapjoy shows that rewarded ads actually help increase IAP ...
---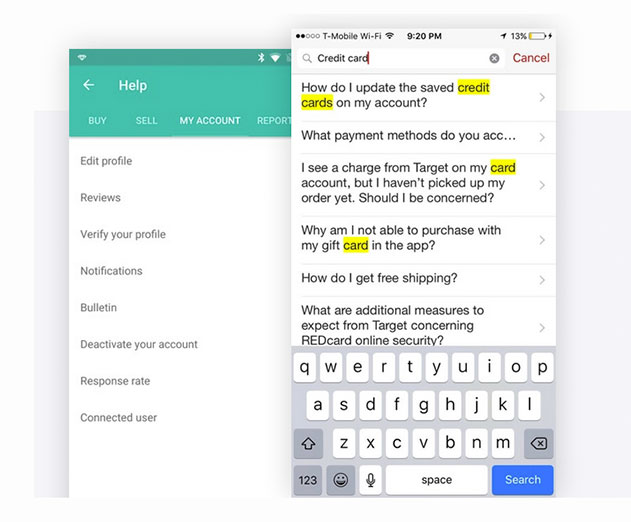 Helpshift helping top grossing apps with their customer support
Monday, July 31, 2017 by Christian Hargrave

Helpshift, the company providing customer support through enterprise-level, in-app customer experiences, has announced that its customer support platform is used by 34 of the top 100 grossing gaming apps, including five of the top 20, as ranked on Apptopia, a provider of mobile app intelligence."Gaming apps that provide more sophisticated in-app support are more likely ...
---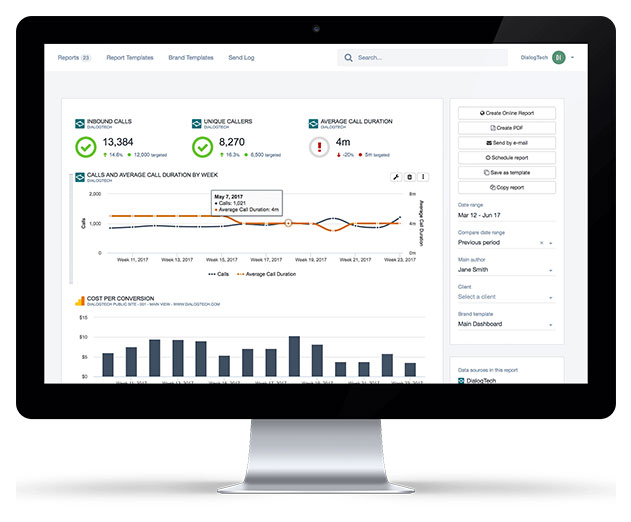 Omni-channel insights launch for phone call analytics platform DialogTech
Wednesday, July 26, 2017 by Christian Hargrave

DialogTech, a provider of marketing analytics for phone calls, has announced the launch of Dashboard Insights. Businesses and agencies can now access and visualize DialogTech's call analytics data however they choose to gain the right insights into how phone calls from digital advertising, website interactions and offline marketing drive appointments, customers and reve...
---
Tapjoy hits a milestone of 600 million mobile consumers
Monday, July 24, 2017 by Richard Harris

Tapjoy, a Maximum Impact Platform for mobile advertisers and app developers, has announced that its ad platform grew to reach about 600 million mobile consumers at the close of Q2. This reach is primarily driven by massive growth in the company's rewarded video product, which posted an 80% year-over-year increase in the total number of daily unique viewers, a 107% incre...
---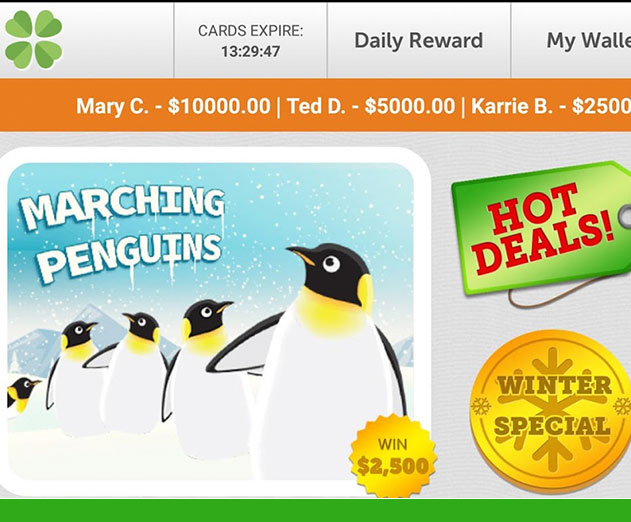 STREAM from Lucktastic lets app marketers define and target US consumers
Monday, July 24, 2017 by Christian Hargrave

Lucktastic, a free app that is crushing it with app rewards, has introduced the STREAM audience platform. STREAM gives marketers the ability to define and target mobile first US consumers using their proprietary first party data. Access to the STREAM is available immediately with the ability to apply segmentation across all of the unique native ad units within the app."...
---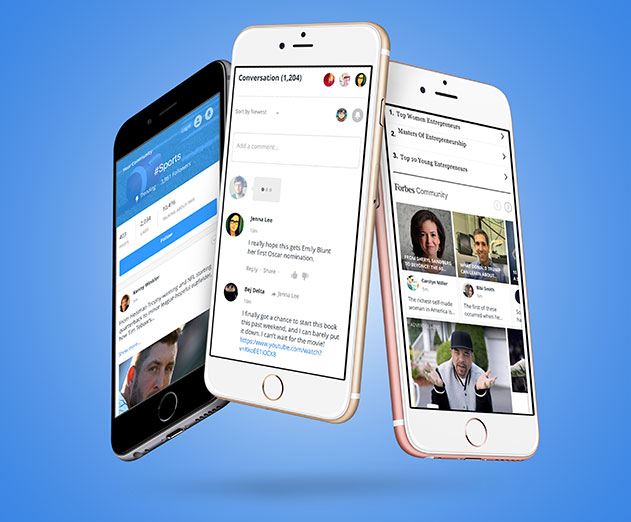 This native SDK helps you boost your mobile audience
Saturday, July 22, 2017 by Richard Harris

Spot.IM, a technology startup that builds global communities around the web, has announced the launch of its native Software Development Kit (SDK), enabling publishers of all sizes to significantly boost audience engagement, drive traffic, and earn meaningful revenue across mobile apps. By making Spot.IM's community solutions available to the public in a native SDK, iOS...
---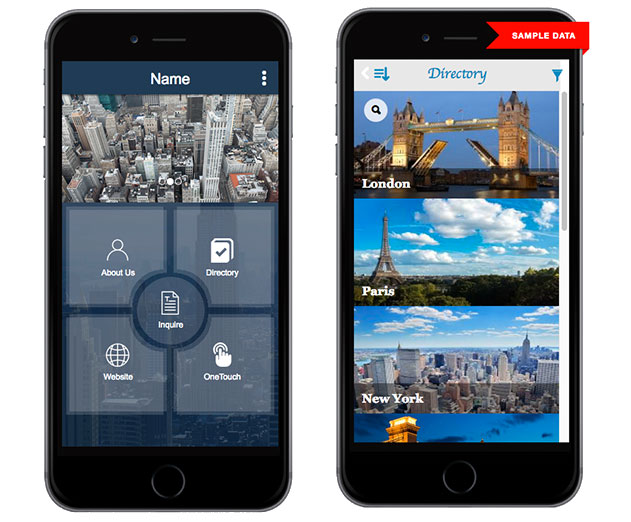 Appy Pie App Sheets feature
Friday, July 21, 2017 by Christian Hargrave

Appy Pie, a cloud-based mobile application builder platform just announced the launch of its App Sheets feature, which allows business owners to link all of their Google Spreadsheets and Forms into an app to modify in real-time. Appy Pie's newest feature allows users to have access to their Google Spreadsheets or Forms directly from the Appy Pie app to instantly add, mo...
---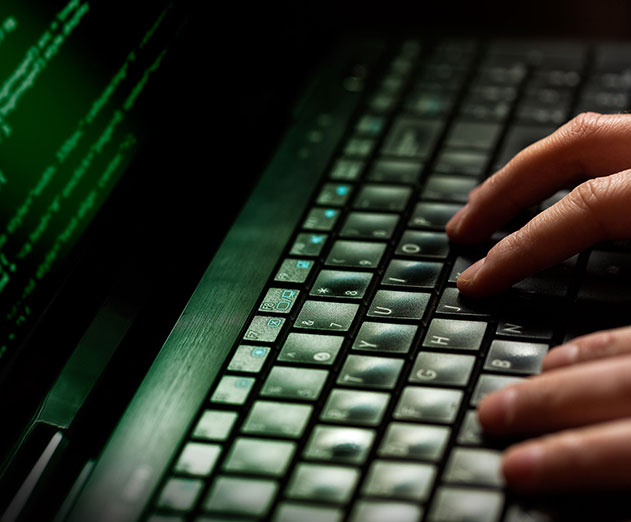 5,000 developers and professionals responded in Skill Up 2017
Wednesday, July 19, 2017 by Richard Harris

Nearly 5,000 developers and tech professionals across the world responded to Packt's third annual Skill Up survey to share their thoughts on the latest tech tools and trends, and how they work and learn. Skill Up 2017 also investigated wider questions about the tech industry - from its status and value in organizations and industry, through to urgent issues around diver...
---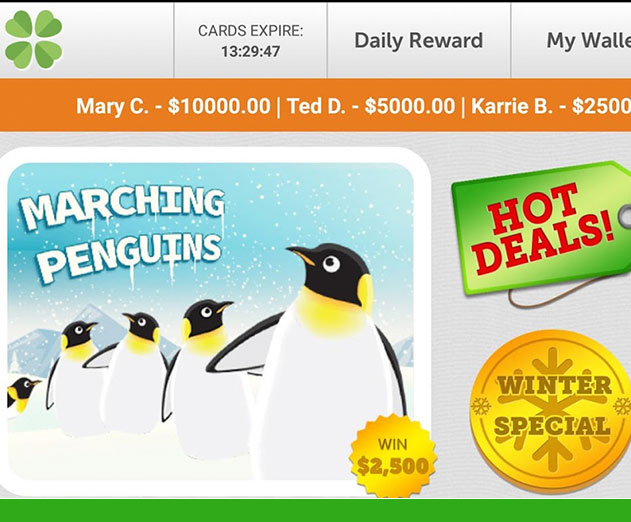 Lucktastic releases STREAM audience platform
Wednesday, July 19, 2017 by Christian Hargrave

Lucktastic, a free app that is crushing it with app rewards, has introduced the STREAM audience platform. STREAM gives marketers the ability to define and target mobile first US consumers using their proprietary first party data. Access to the STREAM is available immediately with the ability to apply segmentation across all of the unique native ad units within the app."...
---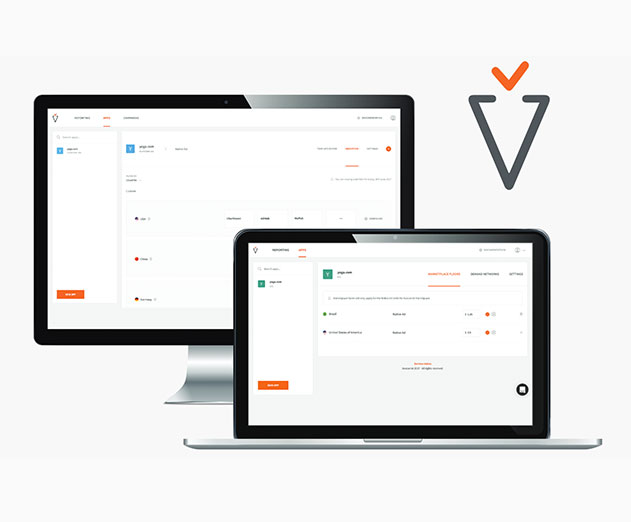 Avocarrot Unified SSP for mobile is launched from Glispa
Monday, July 17, 2017 by Richard Harris

Following the announcement of its fourth strategic acquisition, Glispa Global Group, a mobile ad tech company, unveils its newest product offering, Avocarrot, the full-service monetization platform which serves all types of mobile in-app advertising, both programmatic and performance-based. The new platform offers full transparency, control, and ease of use to boost and...
---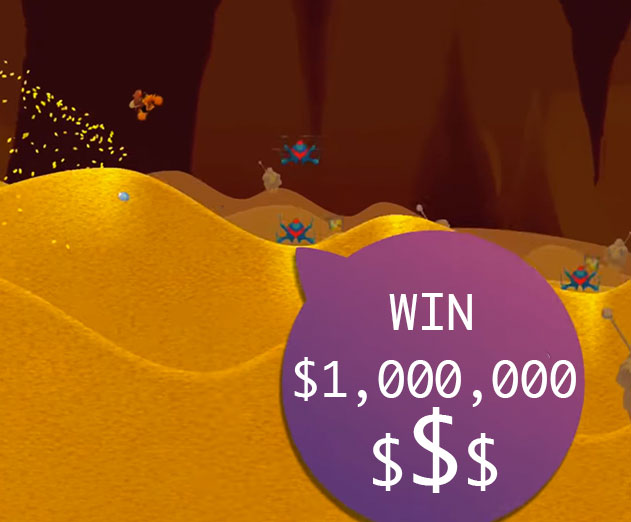 Millionaire's Run game app offers winner-takes-all $1M grand prize
Monday, July 17, 2017 by Christian Hargrave

A new mobile app just launched that's set to reimagine the running game experience for both expert and casual players. As part of the launch, the team will host a global competition in search of the app's fastest runner over the course of the next six months, with a $1,000 cash pot for each week's high score, and a phenomenal winner-takes-all $1 million grand prize to p...
---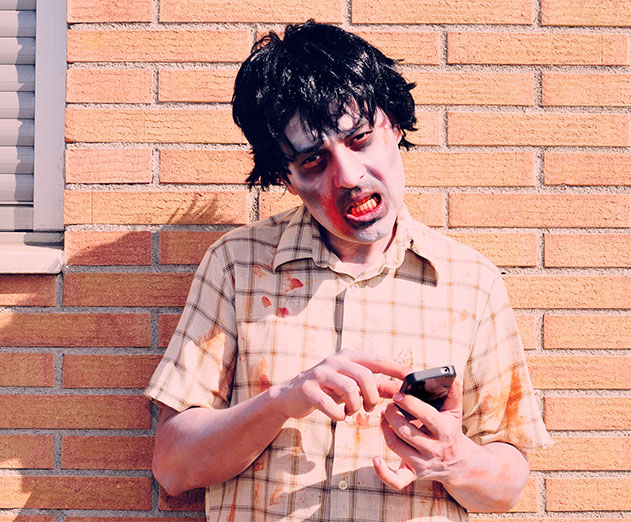 Zombie apps in the Google Play Store
Friday, July 14, 2017 by Richard Harris

Anura, fraud protection software from eZanga that identifies bots and human fraud, has announced that more than 1,300 apps in the Google Play store contain code that activates Android phones in "sleep mode" for the purpose of engaging with mobile advertisements unbeknownst to their owners. After detecting click attempts made from a variety of Google Play Store apps...
---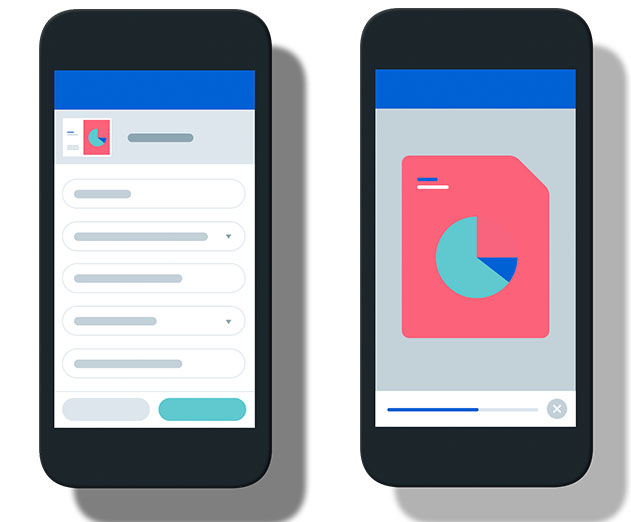 Box Elements for developers powers content experiences in their apps
Friday, July 14, 2017 by Richard Harris

Box, Inc., a cloud content management company, has introduced Box Elements, a new set of tools for businesses of all sizes to bring their content experience into any application built with their Platform. The first set of tools, UI Elements, is generally available and includes four pre-built, customizable components of their user interface. The company also announced th...
---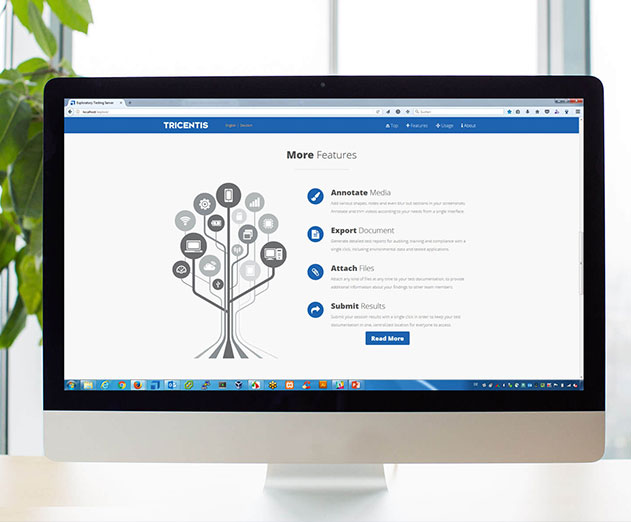 Atlassian JIRA gets a new exploratory testing tool
Thursday, July 13, 2017 by Christian Hargrave

Tricentis has released an exploratory testing tool available as a native add-on for Atlassian JIRA. The Tricentis session-based exploratory testing tool simplifies the planning, documentation, and reporting of exploratory testing directly within the JIRA environment - with full traceability between exploratory test results and the associated JIRA issues. Explorator...
---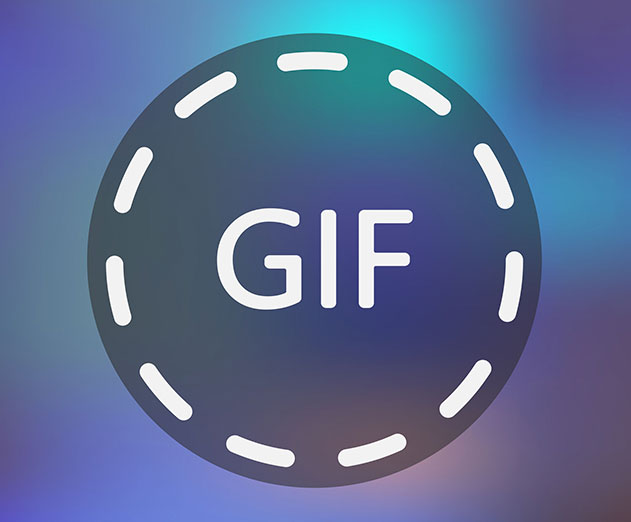 Make 1 minute GIFs on Gfycat now
Thursday, July 13, 2017 by Richard Harris

Gfycat, a user-generated GIF platform, has announced the launch of support for minute-long GIFs. Previously, GIFs on Gfycat were limited to 15 seconds or fewer.Support for longer GIFs is part of Gfycat's larger vision for the future of short content, said Gfycat CEO Richard Rabbat. "We're witnessing a shift in how consumers use GIFs and short videos. In addition to usin...
---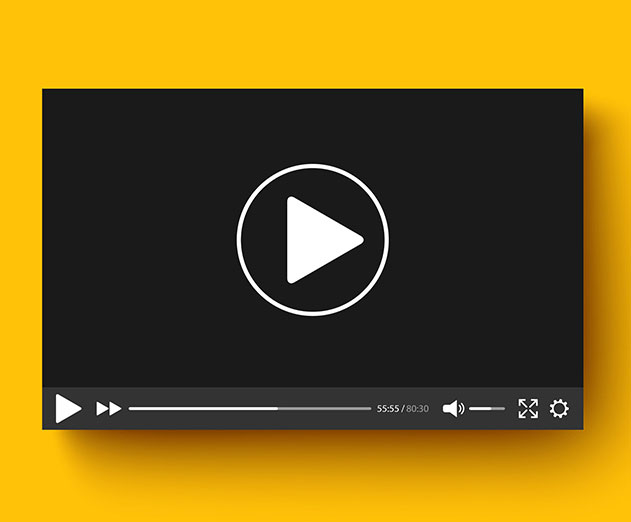 How to play DRM content on any PC or Mac computer
Wednesday, July 12, 2017 by Richard Harris

IdeaNova Technologies, Inc., a provider of Inflight Entertainment (IFE) solutions and Digital Rights Management (DRM), unveiled INPLAY INSTANT, their newest multimedia player. Now, airline passengers can quickly and easily playback any DRM content - such as Hollywood movies - on their laptop or any web browser, regardless of the supported DRM Content Decryption Module (...
---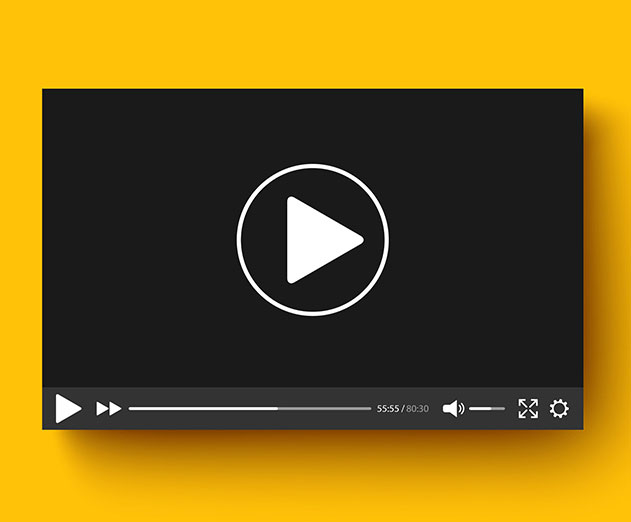 Play any DRM content on any PC or Mac computer
Friday, July 07, 2017 by Richard Harris

IdeaNova Technologies, Inc., a provider of Inflight Entertainment (IFE) solutions and Digital Rights Management (DRM), unveiled INPLAY INSTANT, their newest multimedia player. Now, airline passengers can quickly and easily playback any DRM content - such as Hollywood movies - on their laptop or any web browser, regardless of the supported DRM Content Decryption Module (...
---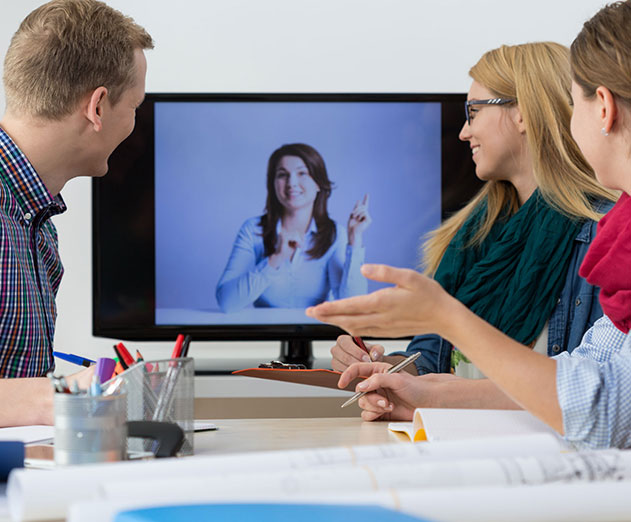 Enghouse Interactive reports 450 contact center deployments on Skype for business
Friday, July 07, 2017 by Michael Haynes

Enghouse Interactive reported that it has successfully completed more than 450 contact center deployments, totaling more than 10,000 active concurrent agents, on Microsoft Skype for Business (SFB), for which the customer interaction solutions company provides a full omni-channel communications experience both on-premise and in the cloud. "Skype for Business continu...
---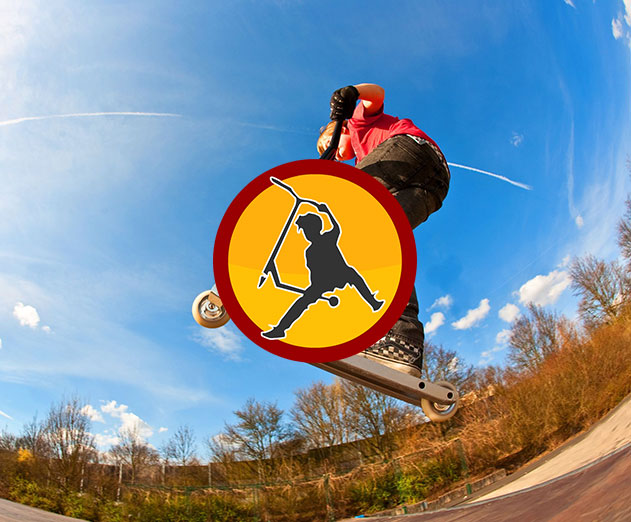 The Game of Scoot app wants to test your freestyle skills
Friday, July 07, 2017 by Christian Hargrave

Game of Scoot is an app for riders, shops, brands and distributors of the world of Freestyle scooter. A formatted app to compete alone or against another player.Game of Scoot replicates the well-known game of the Game of Scooter combined with the trick dices where the player can test their skills with the Freestyle scooter competing with other opponents, choosing the br...
---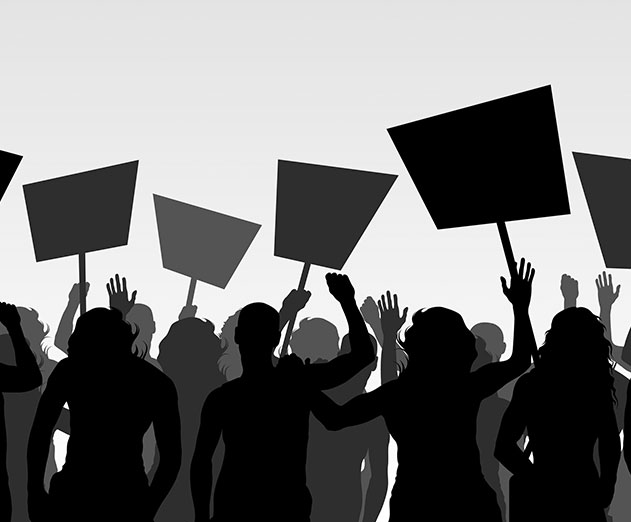 Net neutrality day set to be the largest online protest in years
Thursday, July 06, 2017 by Richard Harris

Urban Dictionary, Bandcamp, Automattic (who run WordPress) and Discord are among latest major web platforms to join the Internet-Wide Day of Action to Save Net Neutrality scheduled for July 12th to oppose the FCC's plan to slash Title II, the legal foundation for net neutrality rules that protect online free speech and innovation. Twitter, Reddit, Netflix, Amazon, Kicks...
---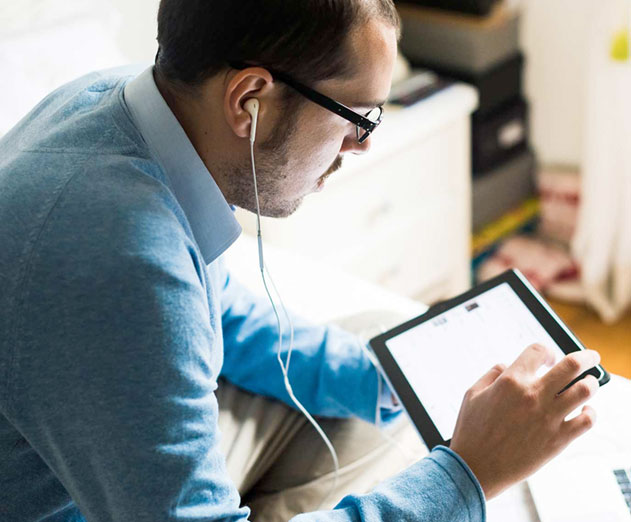 SpotX has released support for DigiTrust in its Direct AdOS
Tuesday, July 04, 2017 by Christian Hargrave

Video ad serving platform, SpotX, has released support for DigiTrust in its Direct AdOS, used by broadcasters and digital media owners. By providing publishers with a means of selling their inventory with similar audience recognition capability as Facebook and Google, SpotX publishers will increase yield and decrease data leakage from their browser-based properties. The...
---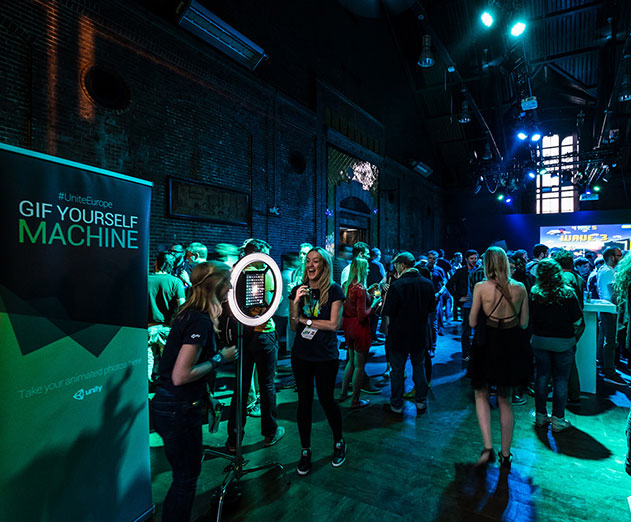 Your Unite Europe 2017 keynote briefing
Monday, July 03, 2017 by Christian Hargrave

Unite Europe 2017, taking place in the beautiful city of Amsterdam, has just kicked off! Over the next two days, artists, developers, teachers, filmmakers, researchers, storytellers and anyone using Unity will come together to talk about what they love most - creating with Unity.The opening keynote has just concluded and several big announcements have came down the pipe...
---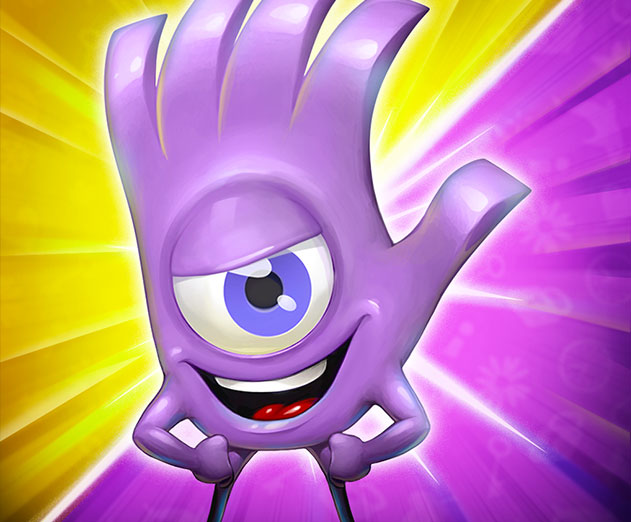 Asmodee Digital unveils Spot It! Duel
Monday, July 03, 2017 by Michael Haynes

Asmodee Digital announced the global release of Spot It! Duel - A Dobble Game for iOS and Android. Spot It! Duel brings the quick-paced, addictive symbol-matching fun of Asmodee's tabletop card game, Spot It! to mobile devices for free.In Spot It! Duel, players match symbols as fast as they can, collecting rewards, Dobble characters and bragging rights along the way. Bu...
---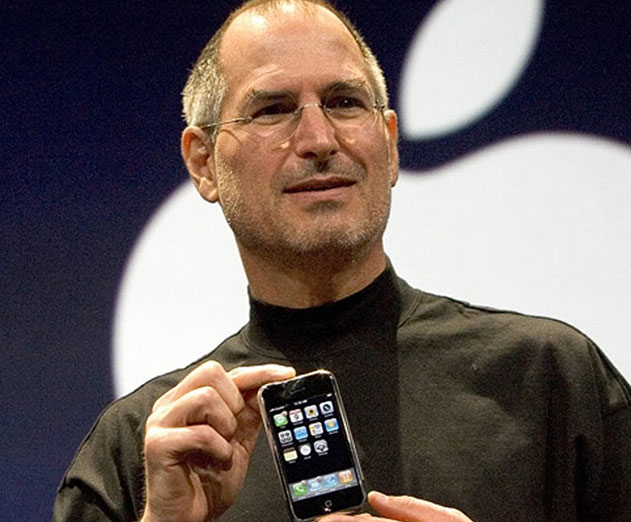 10 years after the iPhone launch here is how people feel now
Thursday, June 29, 2017 by Richard Harris

To coincide with the 10th anniversary of the launch of iPhone, Axway has published results from a survey that examines the role that smartphones play in enhancing consumer lives with improved services and experiences, and how consumers would like to see the smartphone evolve in future. The survey of 1,200 U.S. consumers found that consumers value data security and priva...
---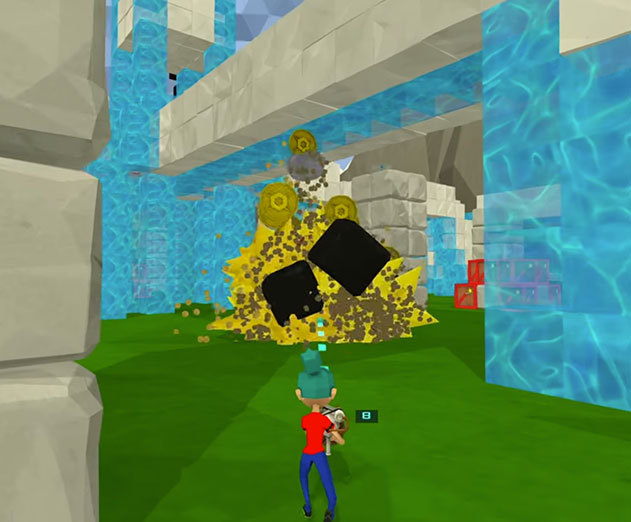 Multiplayer arena and game builder released by uGen World
Wednesday, June 28, 2017 by Richard Harris

uGen World, an indie game studio, has announced the launch of a cross-platform virtual playground for gamers to build, share, and play called Q.U.I.R.K.. Q.U.I.R.K. (Quantum Universe Interaction and Replication Kit) is directed by user feedback and fueled by user-generated content so players can enjoy an ever-changing selection of fun and innovative games. Q.U.I.R.K. al...
---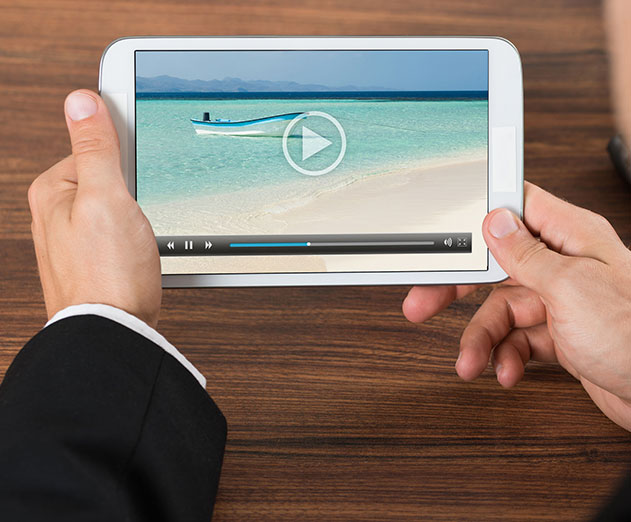 Mobile video challenges most app marketers new report says
Wednesday, June 28, 2017 by Richard Harris

If Digital Video 1.0 was characterized by the repurposing of TV content for the PC, then the current growth in Mobile Video is anything but repurposing Web or TV video content for mobile devices, according to research commissioned by mobile growth platform YouAppi.The research conducted by Dimensional Research found that 94% of the 218 global mobile marketer and agency ...
---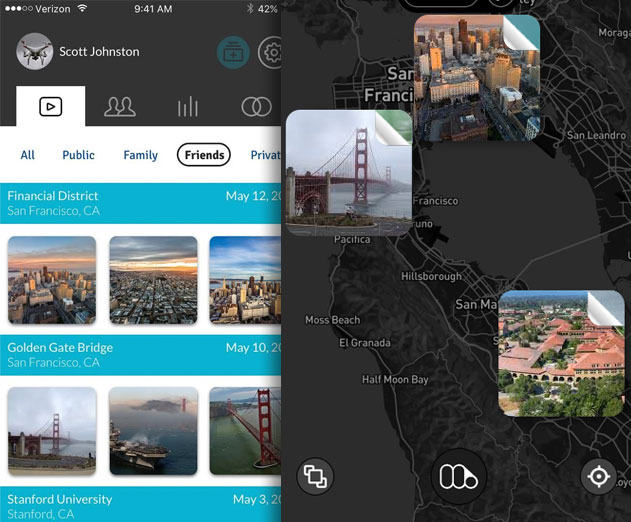 Memery launches a new drone video app called Dragonfly
Tuesday, June 27, 2017 by Richard Harris

Memery a provider of location based video apps, announces the launch of Dragonfly, a complete solution for drone video. While the company has also added Darren Liccardo, former DJI executive and drone technology expert, to its advisory board. Available now on the App Store the launch kicks off the Try Dragonfly in July promotional event. For the next month Dra...
---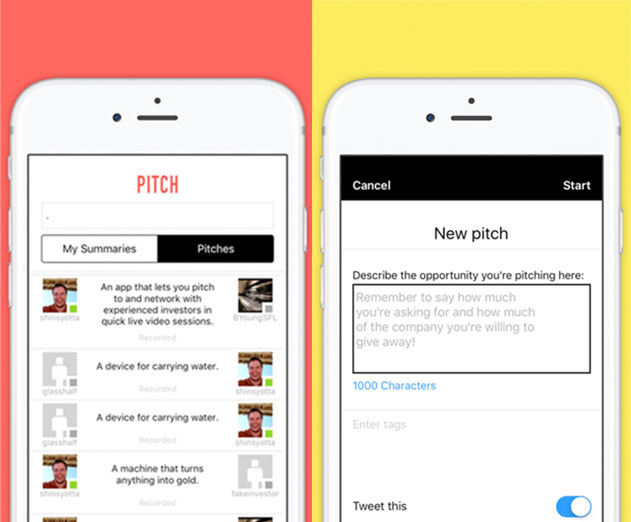 Find angel investors in real time with this app
Tuesday, June 27, 2017 by Richard Harris

2UP Technology, Inc., a mobile application developer of peer-to-peer video apps, has announced the launch of "Pitch Investors Live," a new app that connects entrepreneurs with investors using live video. The app connects entrepreneurs looking to turn their idea into a reality with angel investors who are looking to find great new companies in which to invest. The app is...
---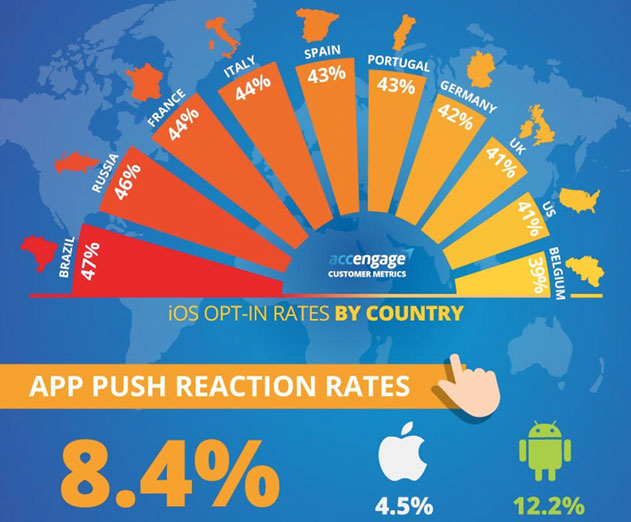 Study finds Android outperforms iOS in user reaction time for push alerts
Monday, June 26, 2017 by Richard Harris

Accengage, a push notification technology company for Mobile Apps, Websites and Facebook Messenger, is has released the 2017 Edition of their annual Push Notification Benchmark. In addition to updating Push Notification opt-in and reaction rates for Mobile Apps on iOS & Android overall, by industry and country, the study reveals for the very first time: mobile app r...
---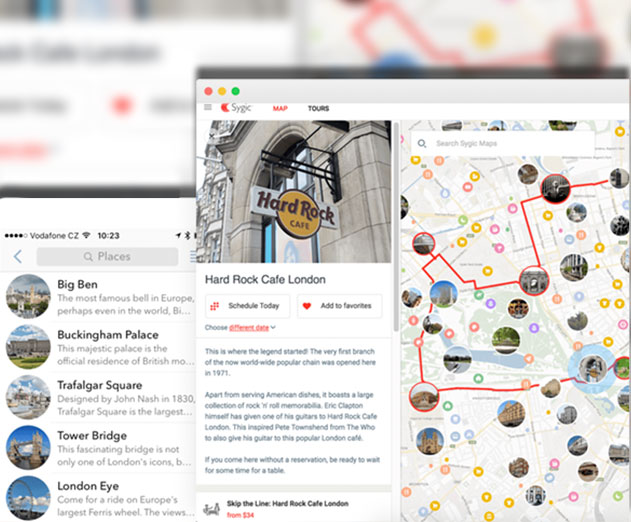 Sygic Travel offers trip planning SDK and API to developers
Thursday, June 22, 2017 by Richard Harris

A global trip planner, Sygic Travel, is now offering its Software Development Kit containing standalone JSON API and libraries for iOS, Android and web to other developers. The content, which has already been used by millions of satisfied travelers, includes 20 million points of interest, 2 million hotels, 70,000 tours and thousands of 360° videos. It can be used to cre...
---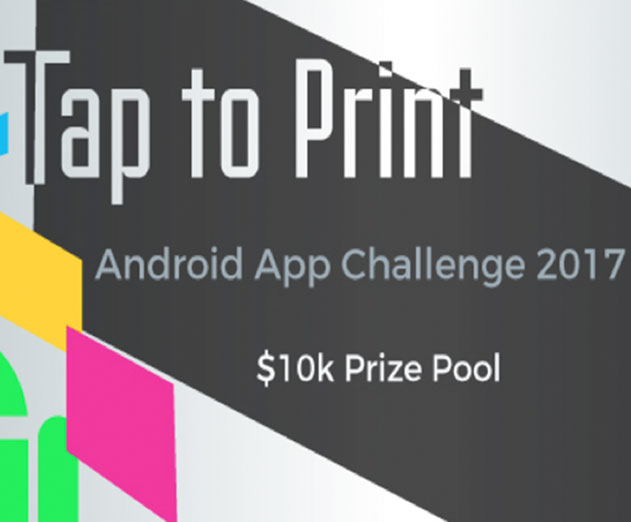 Tap to Print: Android App Challenge
Thursday, June 22, 2017 by Richard Harris

Add print to your app by July 12th for guaranteed prizes!Android developers, want a reward for boosting your app(s)? Mopria is awarding devs who give their app the useful function of mobile printing.The ability to print is a great tool for your app; it can increase your user retention, spike in-app purchases, and enhance your usability.Take part in the Tap to Print Chal...
---
The top 20 best cities to live if you are a gamer
Wednesday, June 21, 2017 by Richard Harris

With the Electronic Entertainment Expo 2017 drawing large crowds to Los Angeles until June 15 and U.S. gaming revenues expected to exceed $25 billion this year, the personal-finance website WalletHub has released its report on 2017's Best Cities for Gamers. To determine the best places to be a serious gamer, WalletHub's number crunchers compared the 100 largest cities a...
---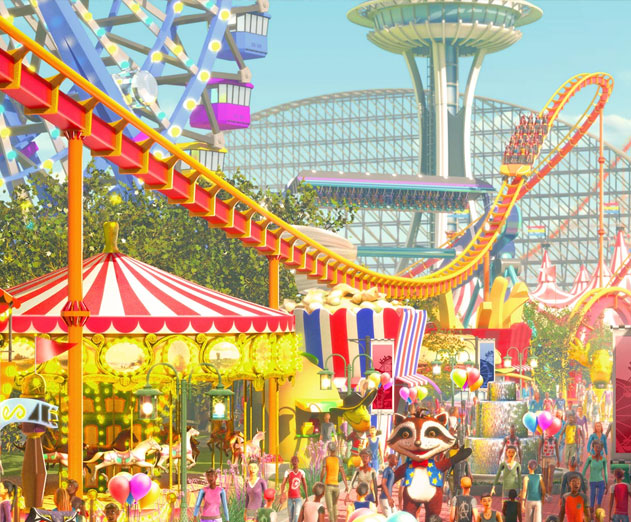 Tapjoy partners with Atari to monetize RollerCoaster Tycoon Touch
Tuesday, June 20, 2017 by Christian Hargrave

Tapjoy has announced a partnership with Atari, one of the world's most recognized publishers and producers of interactive entertainment, to make Tapjoy one of the first providers of rewarded advertisements in Atari's mobile games. Players of Atari's RollerCoaster Tycoon Touch can now earn free in-app coins by watching videos and engaging with other types of ads from Tap...
---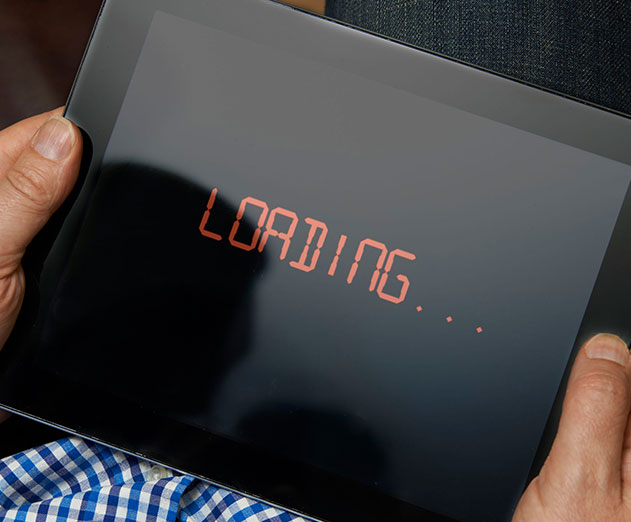 How mobile video load time affects ad delivery
Monday, June 19, 2017 by Patrick Kennard

Ask any mobile app developer, and they'll tell you that one of the greatest challenges in monetizing their apps through video ads isn't finding the right demand or knowing when to run the videos; it's figuring out how to present video ads without slowing down their apps. I'm sure every developer at some point has done a Google search for something like, "Which ad networ...
---
Reward videos for mobile ads payoff the best says Tapjoy
Thursday, June 15, 2017 by Richard Harris

Consumers want their apps free and their ads rewarded. A new study by Tapjoy, a mobile advertising platform, found that mobile gamers in the US prefer opt-in, rewarded advertisements over mandatory ads such as pre-roll videos by a 4-to-1 margin. The study also found that videos are far and away consumers' favorite type of rewarded ads on mobile - preferred by at l...
---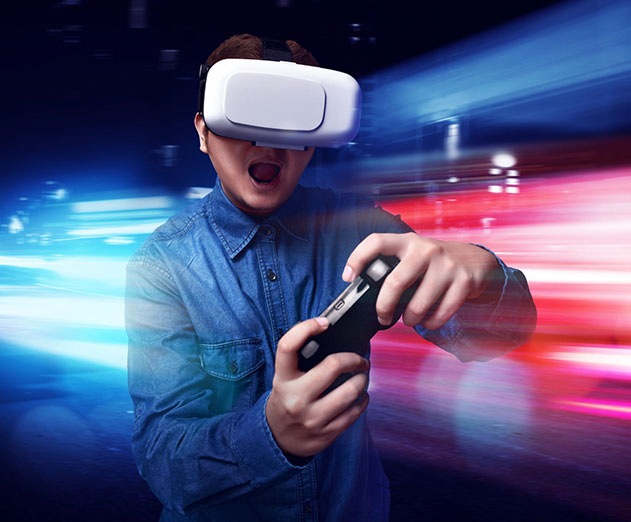 Why you should make your gameplay fast (or game over!)
Monday, June 12, 2017 by Shlomi Gian

Countless mobile game publishers have tried to formulate the winning recipe for successful mobile games. Some of them seem universal and straightforward, while others are controversial or genre-specific. Not surprisingly, the indisputable ingredient that is both fundamental and critical to a mobile game's success is simply performance. It affects every stage and each co...
---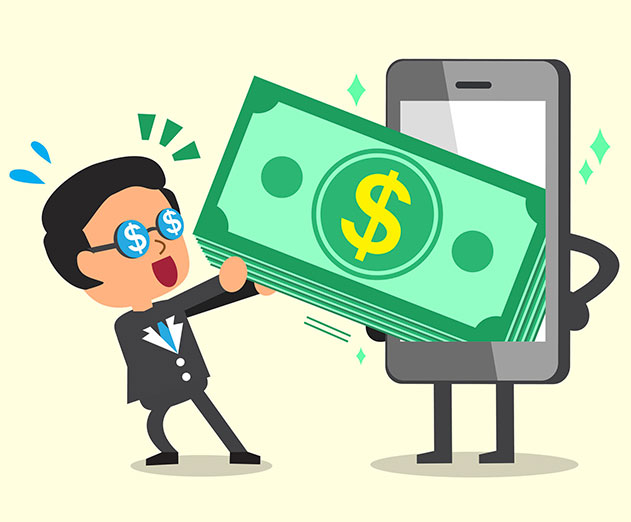 Why brands will pay top dollar for your in-app inventory
Thursday, June 08, 2017 by Dan Laughlin

Ad fraud is expected to cost brands over $16 billion this year. The industry is on edge, and brand safety is a top concern. This is especially true after Fortune 500 advertisers discovered their ads appearing next to inappropriate content on Google's Youtube.The industry has been working on solutions to curb ad fraud and increase brand safety, and yet the problem grows ...
---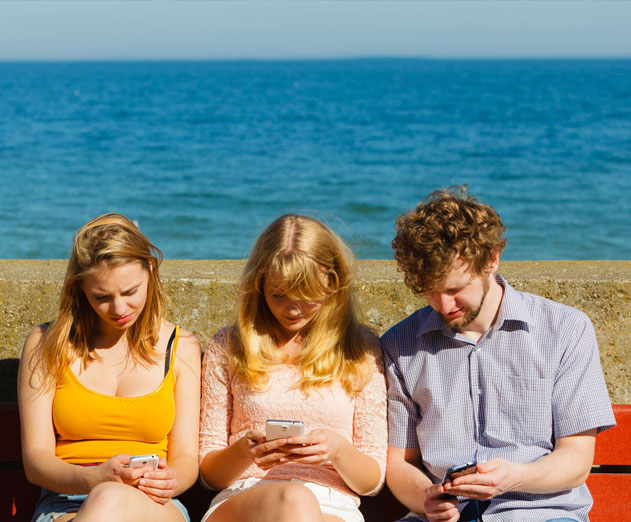 Weather apps have the highest mobile ad eCPM finds new report
Thursday, June 08, 2017 by Richard Harris

A new Q1 2017 report from Smaato was just released. Titled the "Global Trends in Mobile Advertising Report", data was analyzed from 300 billion mobile ad impressions served on its exchange each month and found that mobile ad space is more valuable than ever before as global eCPMs grew almost 50 percent year-over-year.Fueled by explosive growth in the Asia-Pacific ...
---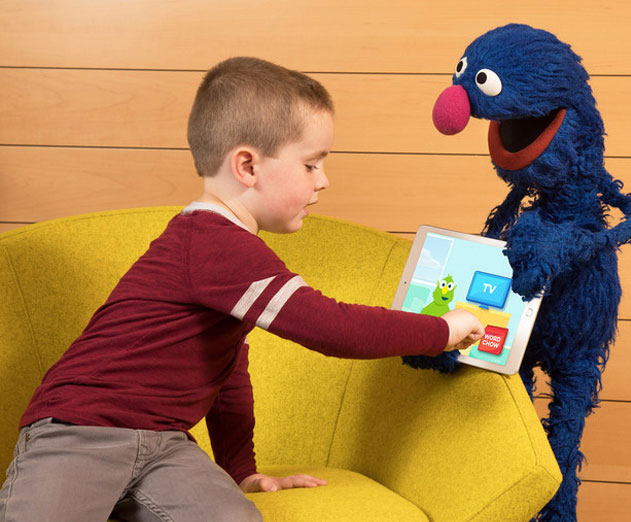 IBM Watson and Sesame Workshop launches AI vocabulary learning app
Tuesday, June 06, 2017 by Richard Harris

IBM and Sesame Workshop have announced that Georgia's Gwinnett County Public Schools, one of the nation's top urban school districts, has completed an initial pilot of the industry's first cognitive vocabulary learning app, built on the IBM and Sesame Intelligent Play and Learning Platform. The new platform, based on IBM Cloud, enables an ecosystem of software developer...
---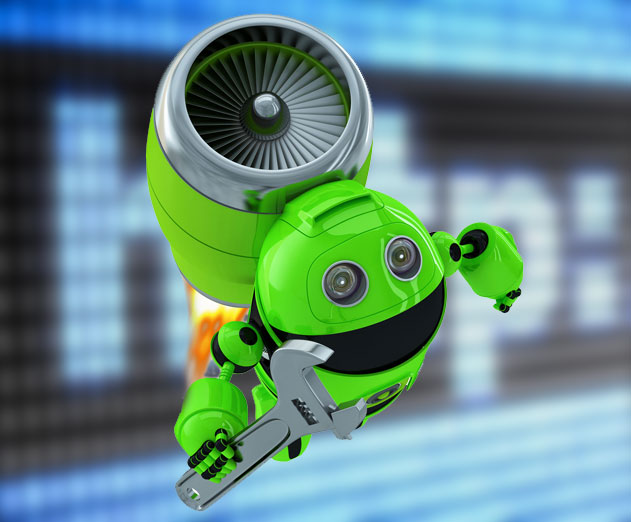 How to choose an Android HTTP Library
Monday, June 05, 2017 by Leanid Vovk

Today almost every Android app uses HTTP/HTTPS requests as the main transport for transferring data. Even if you're not using HTTP directly, you may be using multiple SDKs that rely on HTTP for networking, such as analytics, crash reporting and ads. So it's fair to say that HTTP is the ubiquitous, and perhaps even obvious, choice for data transfers. But choosing HTTP in...
---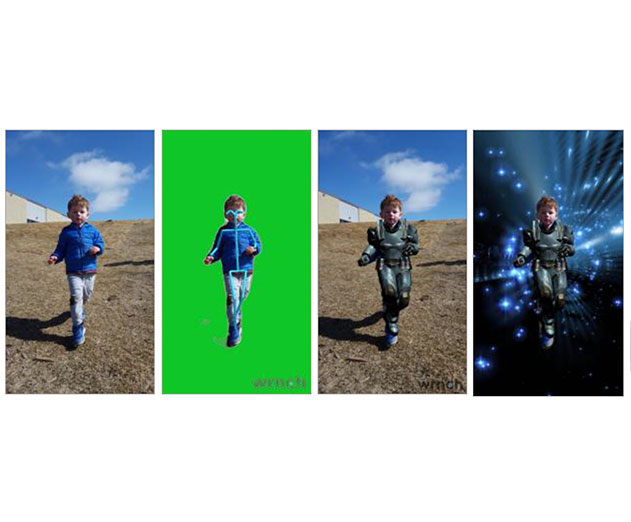 wrnch debuts latest AR tech at Augmented World Expo 2017
Friday, June 02, 2017 by Christian Hargrave

Computer vision start up, wrnch, uses deep learning to turn your smartphone into a motion capture device and find people in the pixels.Motion capture is the process of digitizing human form and movement. Professional motion capture systems have revolutionized movies, video games, VR, sports analytics and clinical medicine. Up until now, motion capture was expensive, lim...
---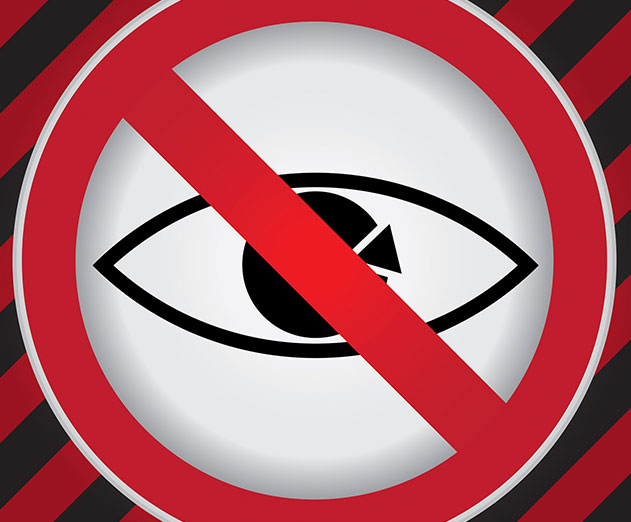 Hacking into unsecured webcams is too easy
Thursday, June 01, 2017 by Richard Harris

Are You Being Watched?No other exploit is as vicious or expedient with its results as camera activation malware. An adversary is virtually guaranteed a successful blackmail or espionage campaign when you have compiled hours upon hours of video footage of a powerful executive or government official "satisfying their intellectual curiosity" in front of their computer, in ...
---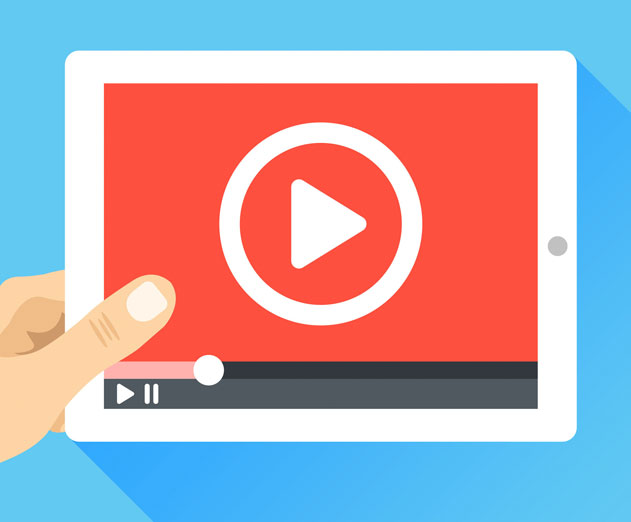 Mobile video ads install the most apps new survey says
Wednesday, May 31, 2017 by Christian Hargrave

AdColony has released their Spring 2017 App Install Marketing Survey. The survey is the 7th of its kind since 2013 and will provide insights, benchmarks, and trends from the top 250 grossing app developers. Respondents primarily represented mobile game developers (75%), with a minority making non-gaming apps (21%). A small number (4.0%) represented mobile publishers who...
---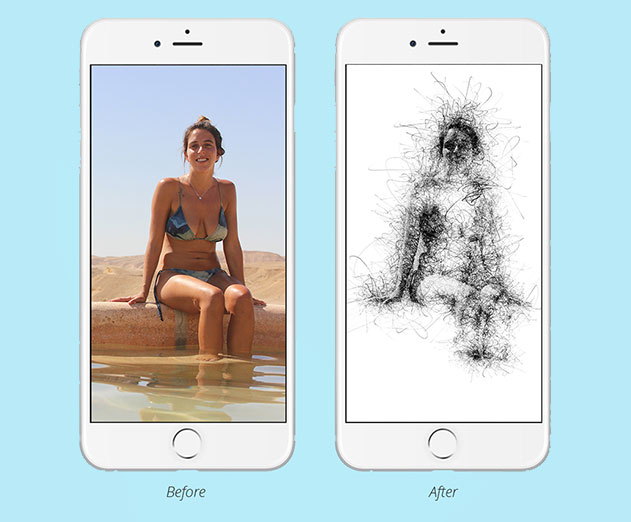 The Future of AR in mobile apps
Tuesday, May 30, 2017 by Richard Harris

Augmented reality: the shiny new toy that every company wants to get their hands on and be a part of. Since Facebook launched its AR platform a few weeks ago at F8, augmented reality has now become the standard in which companies must reach to achieve complete consumer interaction.While there is still a lot to discover and unleash when it comes to the capabilities of AR...
---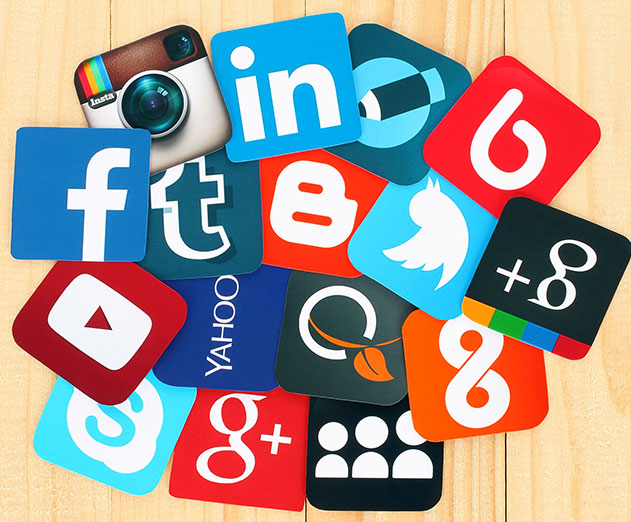 Mavin says that social media is an untapped user engagement tool
Friday, May 26, 2017 by Richard Harris

In the race to engage and retain consumers, the app industry continues to lag behind social media, where trending topics and memes continue to win mind share for brands. Today, that changes with the launch of Mavin Motion, the only end-to-end platform enabling apps to capitalize on events and trends as they happen to better engage their audiences over the long-term. Alo...
---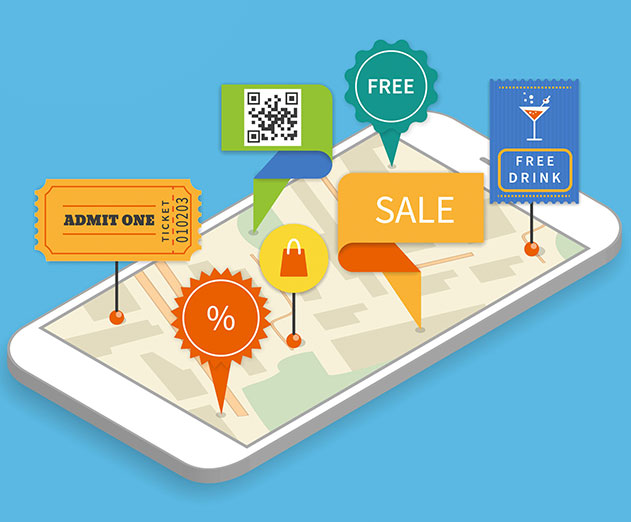 AOL says you need to diversify your ad strategy
Monday, May 22, 2017 by Patrick McCormack

For mobile developers with scale, performance-based advertising has been a massive revenue opportunity. Performance pricing now accounts for 65 percent of all ad revenue achieved in digital, including desktop and mobile. Advertisers and marketers understand the obvious benefits of cost per install (CPI) campaigns, for example, which comprises more than 25 percent of tod...
---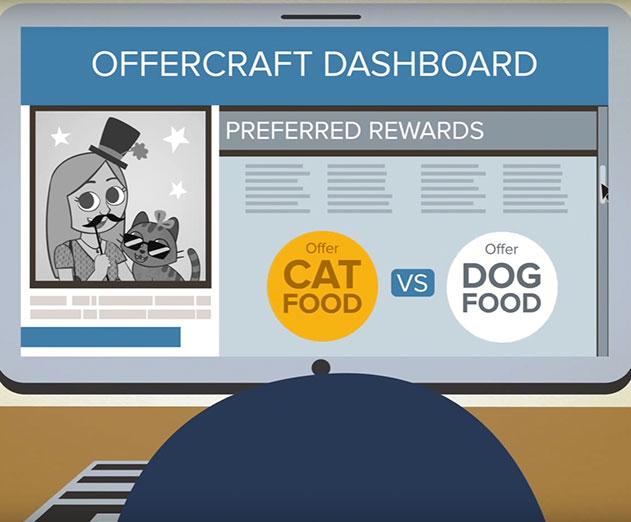 OfferCraft expands AI and Gamification efforts into Asia
Thursday, May 18, 2017 by Michael Haynes

OfferCraft, a software company that uses artificial intelligence and gamification to better target advertising, is expanding into Asia. Their executives will be doing presentations at the Global Gaming Expo Asia (G2E) from May 16 to 18 at the Venetian Macao Resort Hotel at Stand 961."We're thrilled about our Asia debut," said OfferCraft CEO Aron Ezra. "Our software make...
---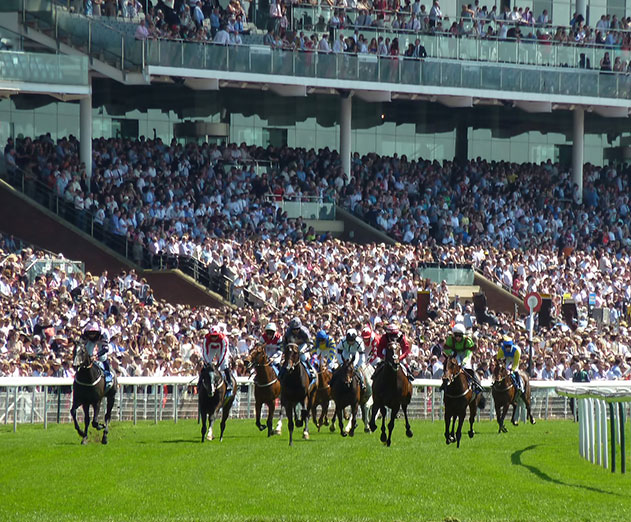 Place your bets with some of these betting apps from the UK
Tuesday, May 16, 2017 by Michael Haynes

A fully regulated and well-organized betting landscape in the UK has allowed betting operators to flourish and make important steps forward towards keeping up with the advancing mobile technology. One particular way which stands as the most prominent example and testament to UK sport betting dominance in recent years is via fully-fledged betting apps or mobile sites. UK...
---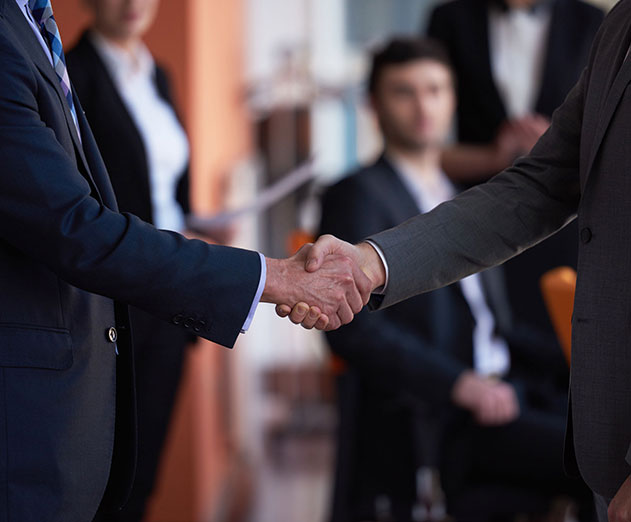 Accellion and PacketZoom form a development partnership
Tuesday, May 16, 2017 by Christian Hargrave

As enterprise content continues to increase in size, spurred in part by the emergence of richer content types including high resolution images and video, a growing mobile workforce will place demands on file sharing applications to deliver content quickly. Documents, spreadsheets, presentations, images, videos and other file formats can range from several megabytes to g...
---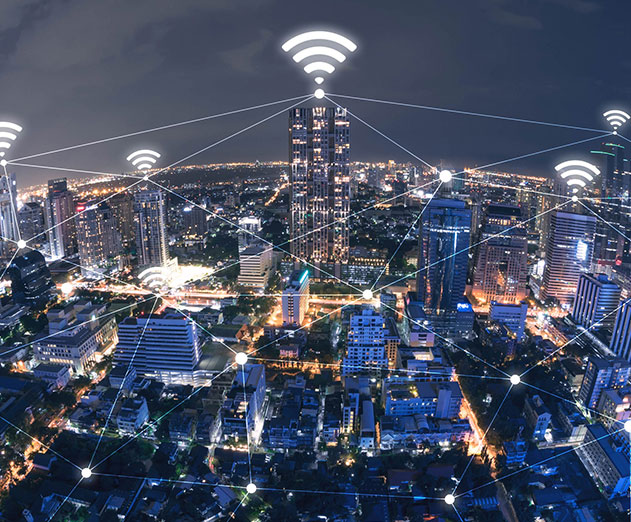 Wifi vs Bluetooth vs BLE, choosing the right IoT tech
Tuesday, May 16, 2017 by Yuri Brigance

Internet-of-Things (IoT) devices are increasing in popularity and availability - think Amazon Alexa, smart thermostats & light bulbs, Internet-connected garage door openers, GoPro cameras, and so on. One thing these products have in common is that they communicate wirelessly with either a mobile device, the Internet, or both. As these devices become smarter and gene...
---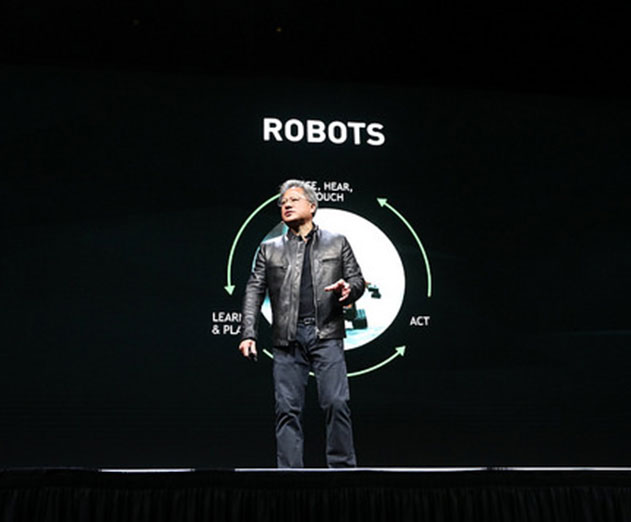 Everything you need to know about GPU Technology Conference
Friday, May 12, 2017 by Richard Harris

Everyone is having a great time this year at NVIDIA's GPU Technology Conference, so if you don't make it this year, there is always next year. The major topic this year that has stood out from the rest has to be Artificial Intelligence. As the cutting edge of AI technology gets closer to making better faster smarter mechanical beings, computer processing speeds too must...
---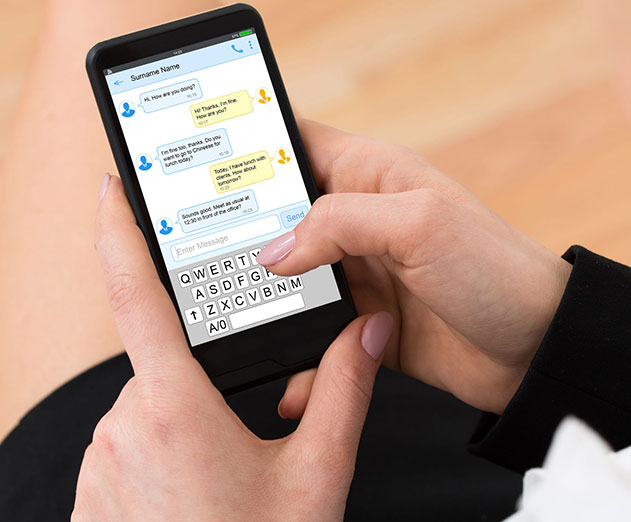 Explaining RCS and how it could kill the need for some apps
Friday, May 12, 2017 by Richard Harris

Throughout the past 20 years, we've become well acquainted with the traditional text message. We've seen it evolve from a method of communicating with friends and family, to a way for consumers to interact with businesses in order to receive updates and relevant information. As 4 billion people worldwide use SMS, this traditional method of communication continues to evo...
---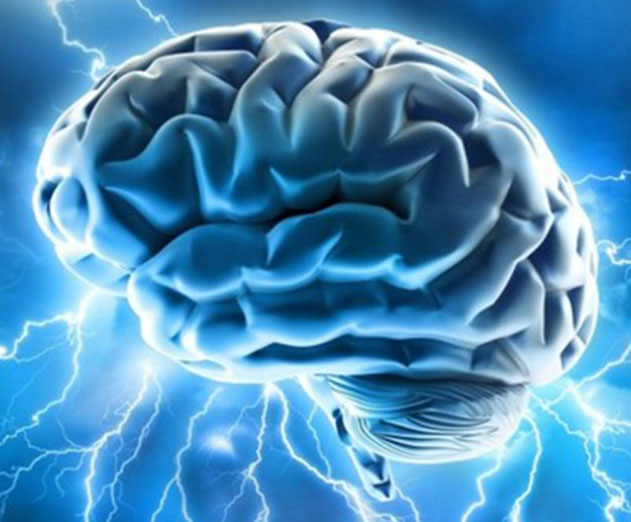 NVIDIA's Deep Learning Institute to expand its educational offerings
Wednesday, May 10, 2017 by Christian Hargrave

To meet surging demand for expertise in the field of AI, NVIDIA announced that it plans to train 100,000 developers this year - a tenfold increase over 2016 - through the Deep Learning Institute.Analyst firm IDC estimates that 80 percent of all applications will have an AI component by 2020. The NVIDIA Deep Learning Institute provides developers, data scientists and res...
---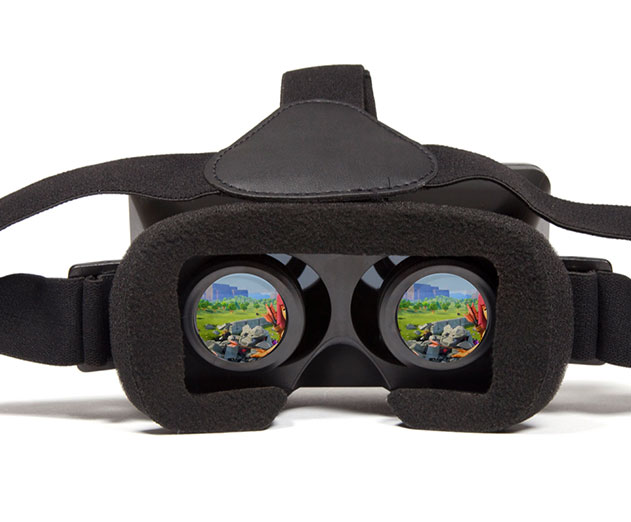 VR advertising SDK is now available for developers
Wednesday, May 10, 2017 by Richard Harris

Vertebrae, the native advertising platform for VR and mobile AR, has released from private beta version 1.0 of its software development kit (SDK). The drag-and-drop SDK allows VR developers to unlock numerous monetization options, affording an expansive mix of immersive ways publishers and brands can advertise natively in VR without disrupting people's experience. ...
---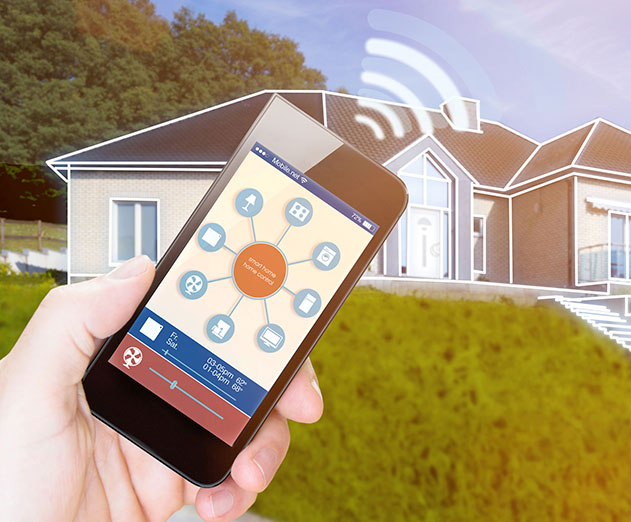 The smart home effect on IIoT facilities
Wednesday, May 10, 2017 by Saar Yoskovitz

The backbone of many science fiction plots just a few short years ago - smart machines, homes and cities - are now all around us thanks to the Internet of Things (IoT). Fitbits track and analyze physical attributes from stairs climbed to quality of sleep. By simply saying "Alexa," Amazon Echo can deliver you with today's weather forecast or play your favorite music as y...
---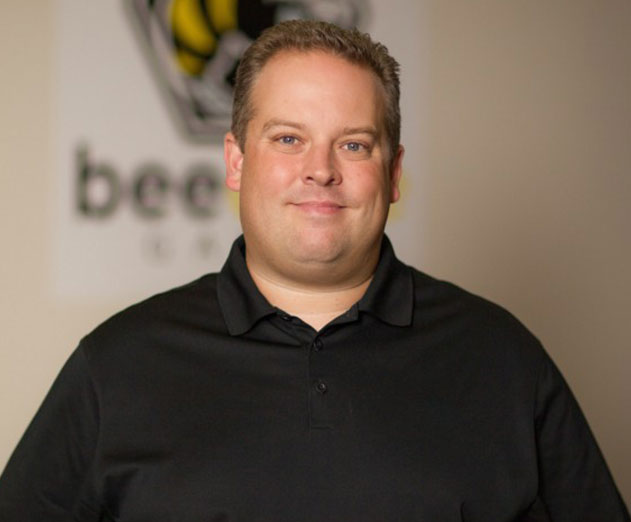 Jeremy Strauser joins Lucktastic as VP of Product
Monday, May 08, 2017 by Christian Hargrave

Jeremy Strauser has joined Lucktastic, a free app lottery rewards app, as VP of Product. Jeremy brings extensive game and app development experience from leading companies that include Electronic Arts, Zynga, and Topps, where he was responsible for products such as Madden NFL Football, Zynga Poker, Topps Bunt, and Star Wars Card Trader. The announcement was made by Tony...
---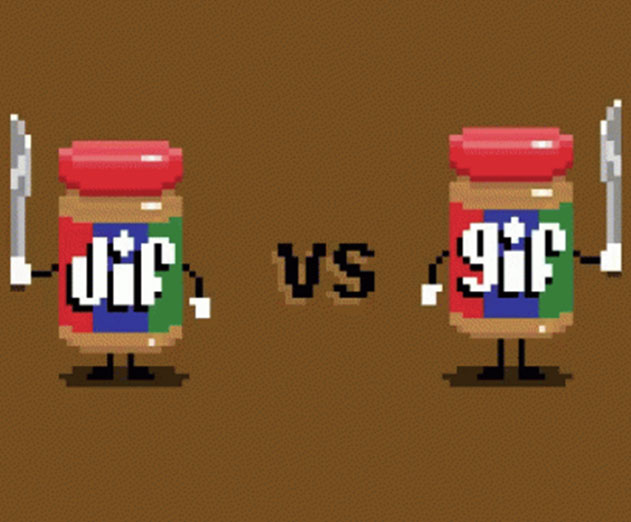 How animated GIFs have evolved into a messaging staple after 30 years
Monday, May 08, 2017 by Richard Harris

As short mobile messages come to dominate our daily communications - with friends, family and coworkers - many find it increasingly difficult to effectively get their point across. Typing everything out is annoying. Emojis no longer cut it. And the tone often gets lost. Tenor is creating a new visual language that solves this problem, empowering people to express their ...
---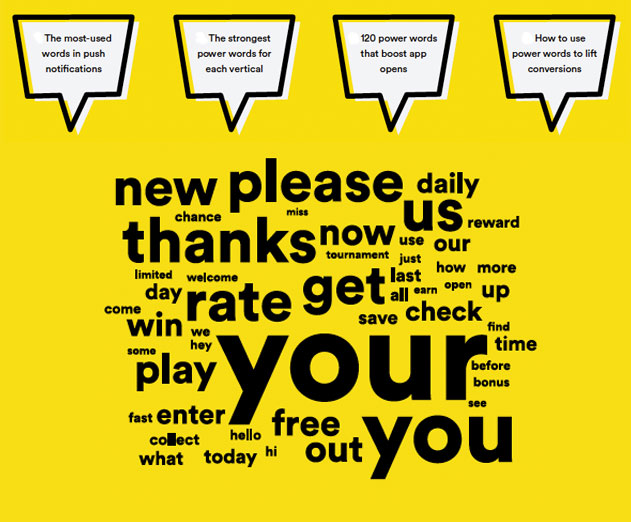 The best words to use in push alerts that boost engagement
Thursday, May 04, 2017 by Richard Harris

With the space constraints and urgency required in a mobile push notification, every word counts. Leanplum has released a new report, "Push Notification Power Words". Based on a text analysis of more than 2.6 billion push notifications, the report identifies highly effective "power words" to help mobile marketers break through the noise and drive better app engagement.I...
---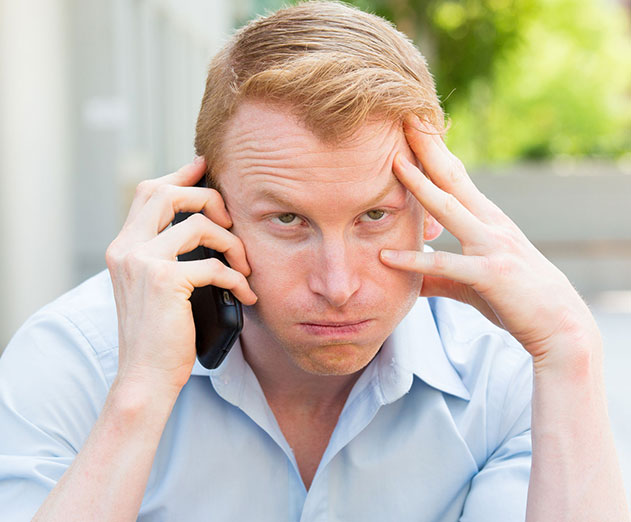 Monetizing apps without alienating users: A chat with Receptiv
Wednesday, May 03, 2017 by Richard Harris

We recently sat down with Receptiv, the company formerly known as MediaBrix, to learn more about how they work with app developers monetize their products. Receptiv is an in-app mobile video ad platform that connects brands to app users to increase ad performance. Founded as MediaBrix in 2011 and named an Adweek Top Mobile Innovator, they are available via both programm...
---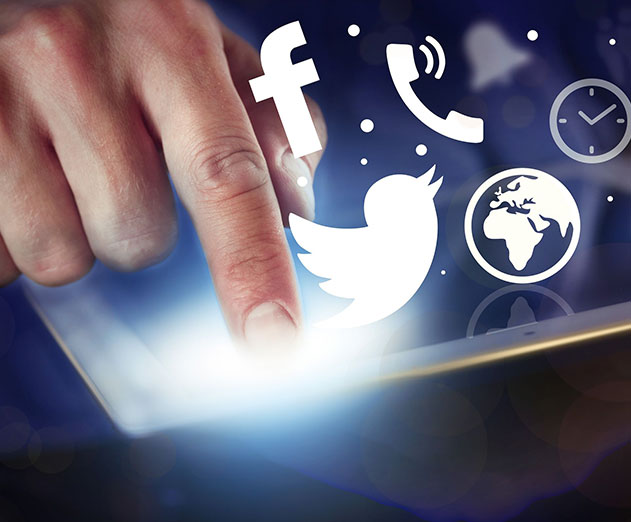 Growing your business with an app
Tuesday, May 02, 2017 by Richard Harris

There are many different tools available for businesses to use to market and promote their products and services. Social media is one of those major platforms, but the passive nature of these websites and platforms doesn't always make them the best way to reach customers. Creating a mobile app for your business allows you to directly engage with your consumer base, but ...
---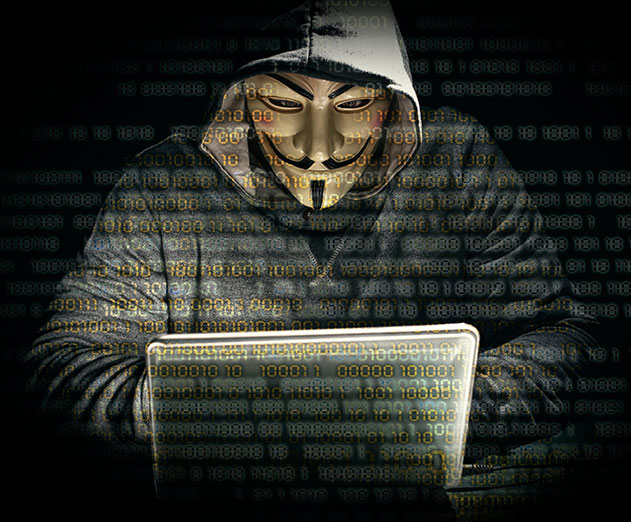 NoTrove threat is delivering millions of scam ads
Friday, April 28, 2017 by Richard Harris

Earlier this year, RiskIQ, a digital threat management company, reported an eight-fold increase in internet scam incidents that deny the $83 billion digital advertising industry millions of dollars. Now, researchers at RiskIQ have identified NoTrove, a newly discovered and major threat actor that is delivering millions of scam ads that threaten consumers and further und...
---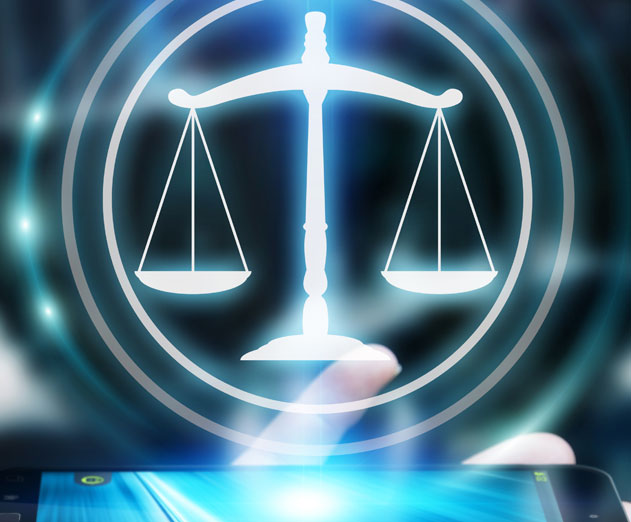 The intersection of AR, IoT, and Apps in the legal realm
Thursday, April 27, 2017 by Adam Grant

In 2007 the Apple gave us the iPhone and Apps became the rage. While the term "Internet for things" was first coined 1999 by Kevin Ashton (one of the founders of the original Auto-ID Center at MIT), in 2013 the Global Standards Initiative on Internet of Things defined the term as "the infrastructure of the information society." AR, or Augmented Reality, unlike virtual r...
---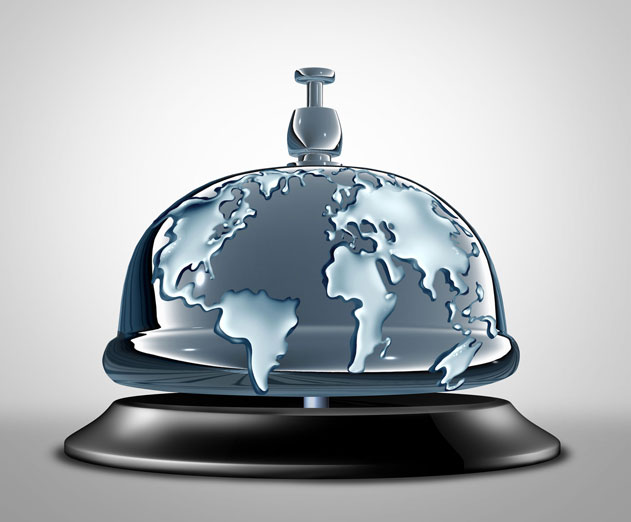 The ABBYY real-time recognition SDK for mobile app support
Wednesday, April 26, 2017 by Richard Harris

In a consumer driven markets, it is all about customer experience. Brands and developers who can deliver a consistently smooth and enjoyable CX have a greater chance to get ahead of the competition. That is why streamlining the input of information is so important - it makes the user's life easier and your app's performance - better. Bruce Orcutt, the vice president of ...
---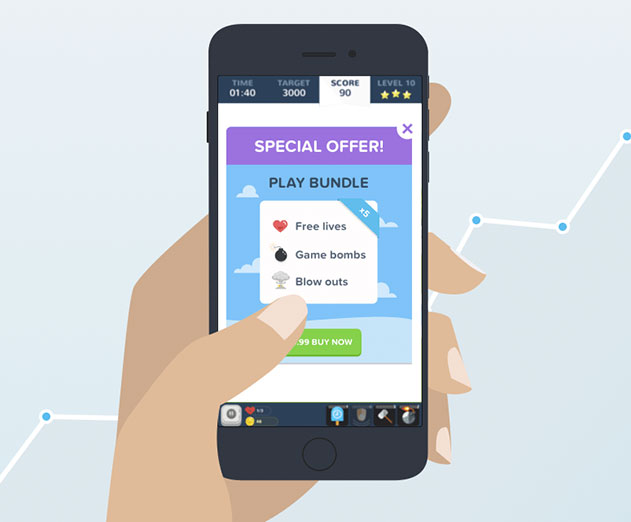 Keeping your free to play games and apps profitable
Friday, April 21, 2017 by Richard Harris

Free-to-Play isn't a new concept, it's still a very popular business model for many software companies, game and enterprise alike. But although a F2P platform looks very attractive to prospective customers, the downside is the wager that is made on whether or not enough customers will make the leap to actually pay for the premium items on your platform. It's this consta...
---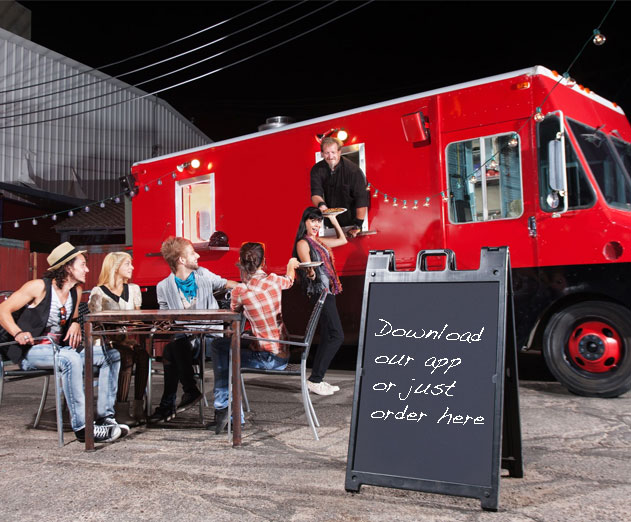 Small business and mobile apps insight
Thursday, April 20, 2017 by Richard Harris

Small and medium-sized businesses (SMBs) are moving rapidly toward adopting mobile apps in 2017, according to new research from Clutch. They report that 42% of SMBs have built their own mobile app, and the survey indicates that SMBs increasingly view them as a worthwhile tool to improve business operations and return on investment.Two-thirds (67%) of SMBs surveyed said ...
---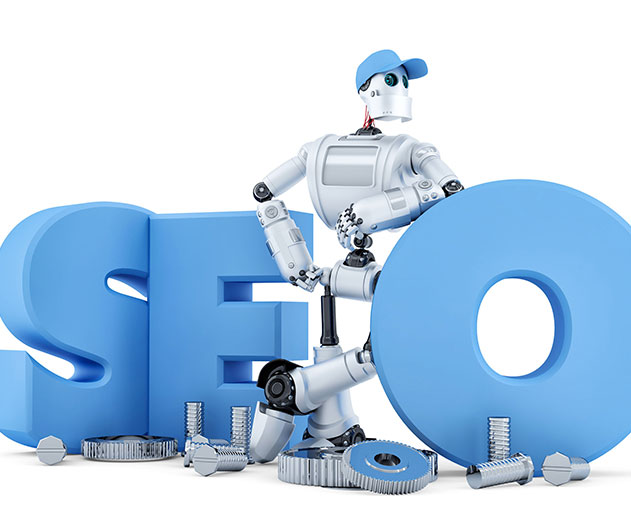 Taking your mobile website SEO to the next level
Wednesday, April 12, 2017 by Michael Haynes

Editors note: Guest submission by Tom HardyWhy does SEO have to be such a moving target? As frustrating as it is, the changing landscape of telling web crawlers all about your website for discovery is always changing. From 2015 until now, there have been well over 50 unofficial changes to the "rules" that search engines look for on your website.A good mobile friend...
---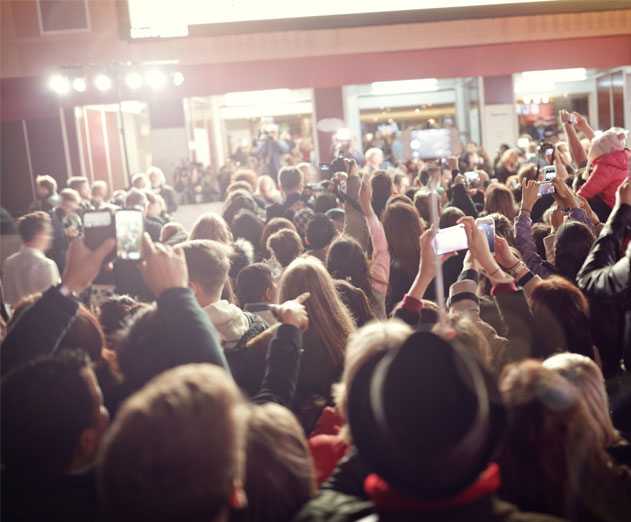 Social media influencer marketing through the eyes of #HASHOFF
Wednesday, April 12, 2017 by Richard Harris

The advertising industry is constantly looking for more innovative methods to challenge the way that traditional advertising is done. As the market becomes more and more saturated, target audiences are becoming turned off to previously effective methods - such as tv commercials, web banners, and interstitial videos. One important avenue of marketing that has evolved fro...
---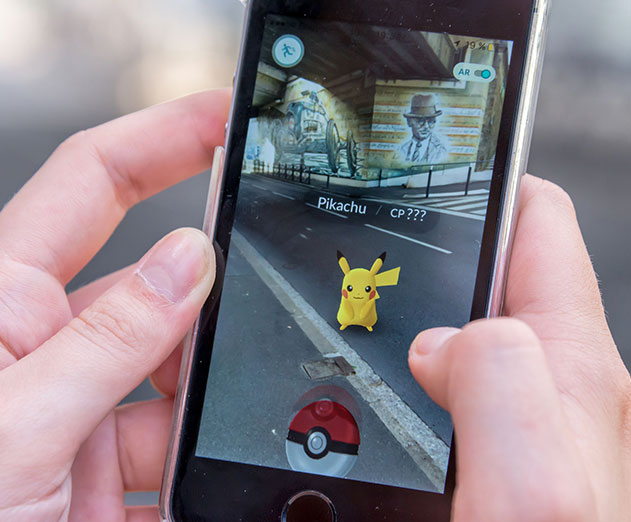 The marketing secrets of the most popular apps
Tuesday, April 11, 2017 by Richard Harris

Editors note: Guest submission by Stefan Benndorf, Managing Director & COO, AppLiftThe most successful apps are engaging and well-designed, but that is not the only reason why they're popular. The Angry Birds and Pokémon GO's of the world owe much of their success to masterful marketing. Americans spend nearly 80 percent of their time on mobile phones in their three...
---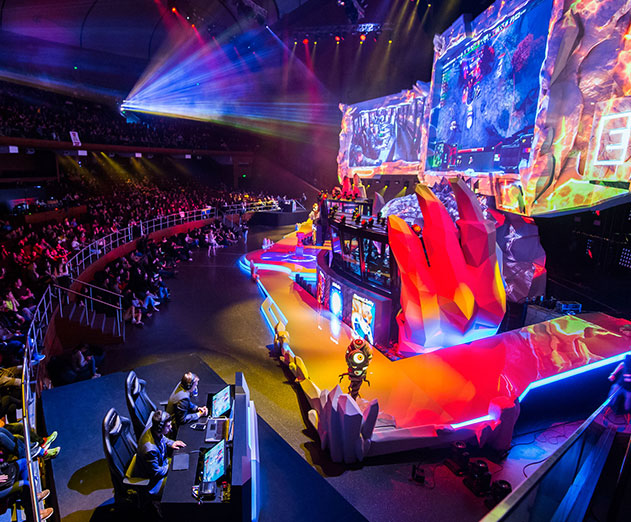 Playwire and Overwolf look to tap into the eSports industry
Wednesday, April 05, 2017 by Christian Hargrave

Playwire Media has formed a partnership with Overwolf, a software platform for competitive PC gamers, designed to seamlessly integrate apps to any game. As part of the new agreement, Playwire Media will exclusively handle their new partners entire advertising inventory within their software application, which includes takeovers, display ads and pre-roll video ads. Overw...
---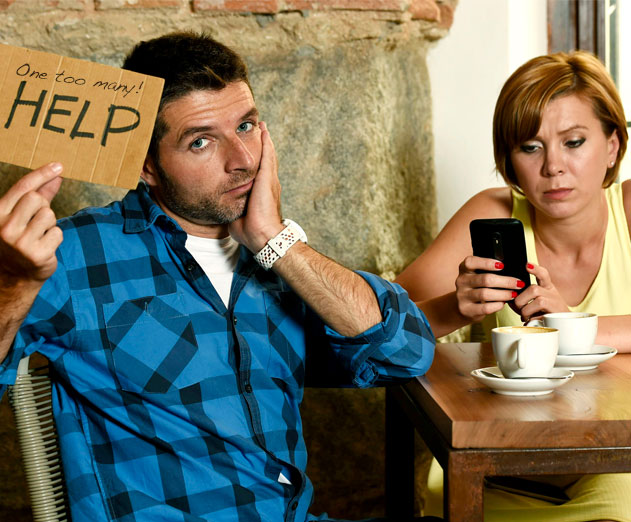 How to help push alerts not seem so pushy!
Wednesday, March 29, 2017 by Richard Harris

Editors note: Guest submission from Sunil Thomas, CEO of CleverTap Here's a challenge for you - try to read this article through without attending to your buzzing, pinging, distracting smartphone.Once upon a time, mobile notifications were just for person-to-person text messages. Some time around the turn of the decade, brands realized that provoking cons...
---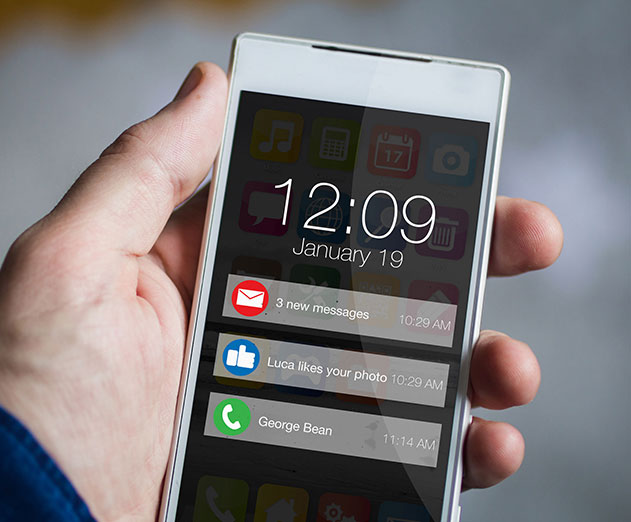 Insights on push alert frequency to improve new app user retention
Monday, March 27, 2017 by Michael Haynes

Mobile growth company Urban Airship detailed industry findings from its mobile app retention study, spanning new users' first 90-days of app usage within retail, media, sports & recreation and utility/productivity. By analyzing the frequency of messaging users received and their corresponding retention rates, Urban Airship provides a deeper understanding that dispel...
---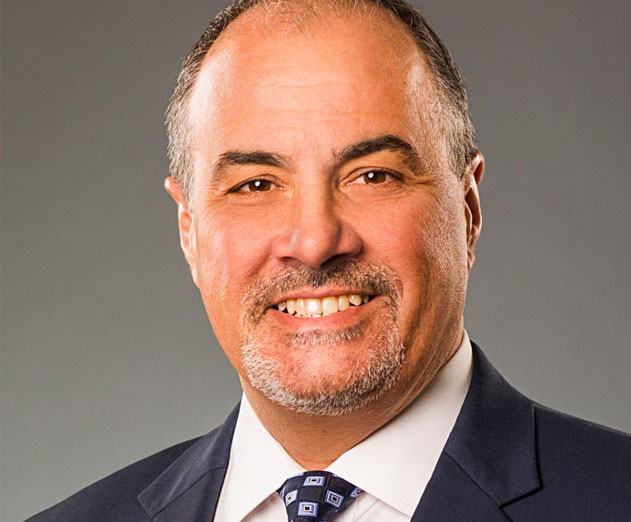 Yorktel CEO explains why they are winning in video communications
Friday, March 24, 2017 by Richard Harris

Ron Gaboury, CEO of Yorktel is crediting his company's record success to a multi-tiered strategy set in motion almost 5 years ago. "Several years ago, we announced a forward-thinking strategic focus on vertical market integration, investment in applications consumable as a service from the cloud, and expanding Yorktel Professional Services, our in-house management ...
---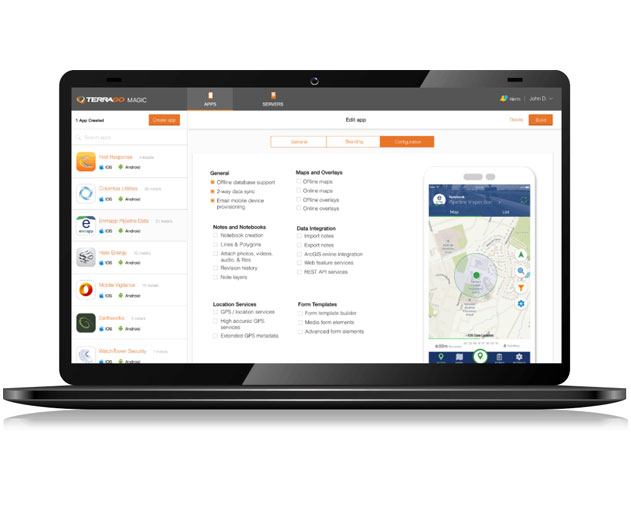 Creating customizable apps without a single line of code
Wednesday, March 22, 2017 by Mike Gundling

When TerraGo came into being, field data collection typically meant printing paper maps and forms. After binding them for crews to take into the field, they would be used to perform and record asset inspections, preventive maintenance, site surveys, engineering reports and all types of field work in nearly every industry. Notes were taken with pen and pencil in massive ...
---
OMYO and Blingby team up to make live stream marketing a reality
Tuesday, March 21, 2017 by Richard Harris

Research shows that 74% of consumers said there was a connection between watching a video on social media and their purchasing decision-making process. What if there were a better way for marketers to capitalize on such a trend? Imagine watching a Maroon5 video online and you are really liking Adam Levine's jacket - and while watching the video, you point your cur...
---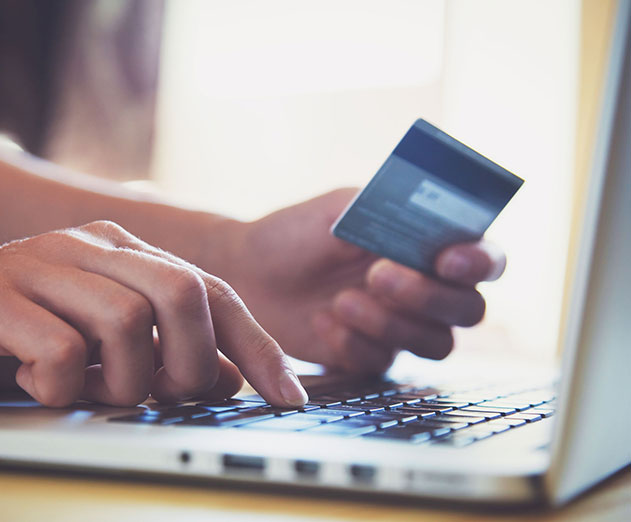 A real-time, open source commerce platform launched by Reaction Commerce
Tuesday, March 21, 2017 by Richard Harris

Reaction Commerce has announced the general availability (GA) release of its breakthrough, real-time and completely open source commerce platform, designed to build, run and scale modern digital stores. Offering the simplicity that businesses expect, along with the reliability, customization and scalability that larger retailers and brands require, Reaction Commerce ena...
---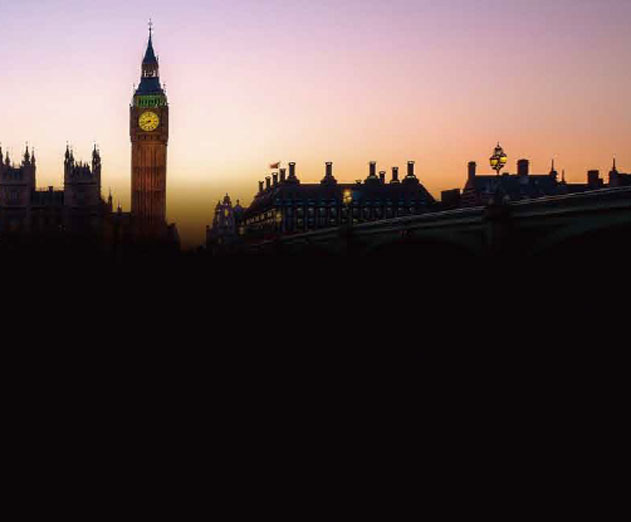 Cheetah Mobile celebrates launch of their ad platform into European markets
Tuesday, March 21, 2017 by Michael Haynes

Cheetah Mobile Inc., a mobile utility and content app developer, celebrates the launch of its Cheetah Ads division in the European market. Cheetah Ads will present this week at Advertising Week Europe, showcasing its strategy to serve vertical video ads for every kind of mobile moment.Cheetah Ads works hand-in-hand with Cheetah Mobile's app portfolio, as well as e...
---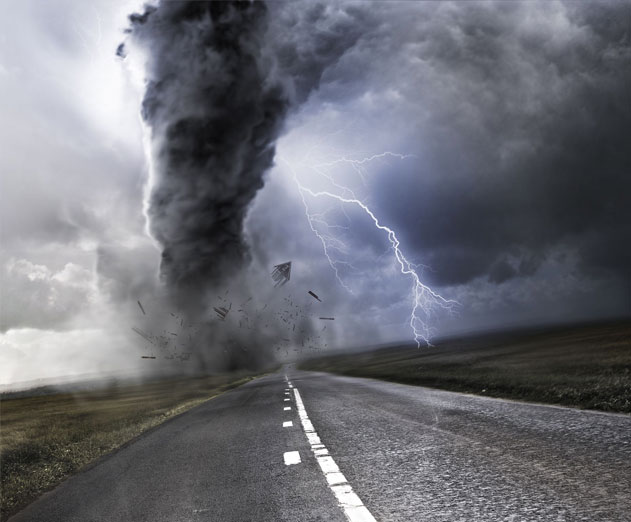 Experience severe weather in VR with new app from AccuWeather
Tuesday, March 21, 2017 by Richard Harris

AccuWeather announced the launch of the new virtual reality application, AccuWeather - Weather for Life for Samsung Gear VR, allowing users to and interact with exclusive 360-degree video content, weather information, and updates in revolutionary new ways. The new app gives users an additional platform to access the most personalized, localized weather information.&nbsp...
---
Free photo transforming SDK toolkit gets updated
Wednesday, March 15, 2017 by Christian Hargrave

Kanvas will be adding a new feature to its SDK toolkit (which it made available to the developer community for free in January), allowing users to transform their photos into artwork - for instance, turn that pic of a sunset into a Van Gogh-esque painting. With the new feature, called Kanvas AI Art, a user can simply choose a filter of an artistic style. From here, usin...
---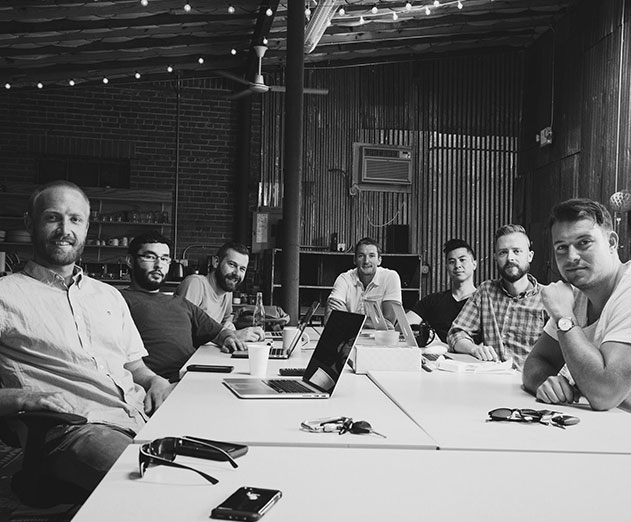 The work-for-equity model as expounded by Loom
Wednesday, March 15, 2017 by Richard Harris

Critics of companies offering the "work-for-equity" model accuse them of being exploitative; in their minds, "work-for-equity" = work for free. Supporters of the model point to its opportunities for developers to gain a more significant business stake in something they believe in. No matter where you stand, there's something everyone can agree on: the issue is polarizin...
---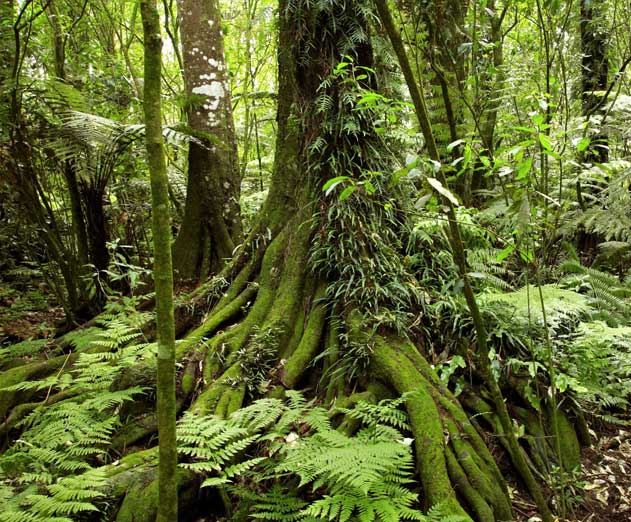 Rainforest launches new testing product into GA
Tuesday, March 14, 2017 by Michael Haynes

Rainforest QA announced that Rainforest QA Exploratory is available to all customers. The new product leverages Rainforest's unique crowdsourcing model to employ an elite, vetted tester army of thousands to perform exploratory tests in a fraction of the time and at a fraction of the cost of competitors.Bug discovery and building test coverage are two of the most time-co...
---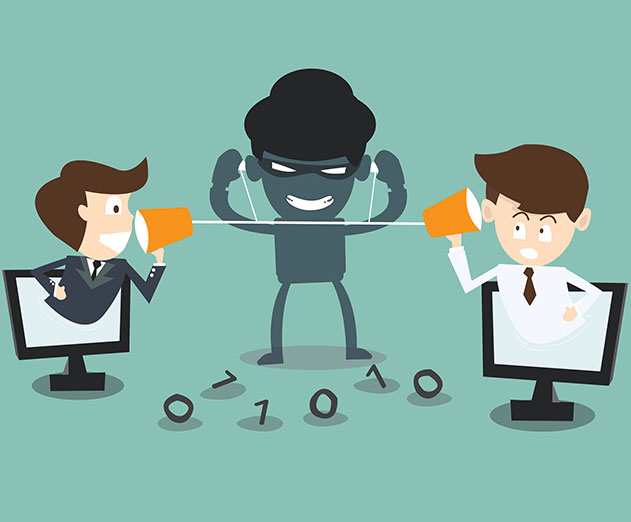 Wait, the CIA can comprimise my iPhone or Android?
Tuesday, March 14, 2017 by Christian Hargrave

In the largest leak of C.I.A. documents, Wikileaks disclosed the tools that C.I.A. uses to hack computers, phones and smart TVs around the world. The C.I.A.'s ability to compromise Apple and Android smartphones is especially troubling, since spies can access private information through these devices, including photos, emails, texts and videos. Further, a program ca...
---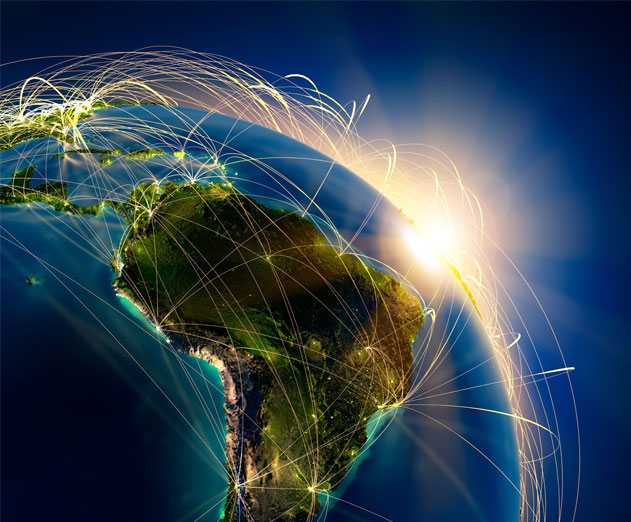 Apex-Brasil showcases Brazil's finest at SXSW
Friday, March 10, 2017 by Christian Hargrave

The Brazilian Trade and Investment Promotion Agency (Apex-Brasil) will showcase 68 of Brazil's most exciting companies at the 2017 SXSW Interactive Festival. As part of its mission to bring the best of Brazil to the world's global investors and trade fairs, Apex-Brasil will share the abundance of opportunities that exist in its vibrant ecosystem with attendees at SXSW I...
---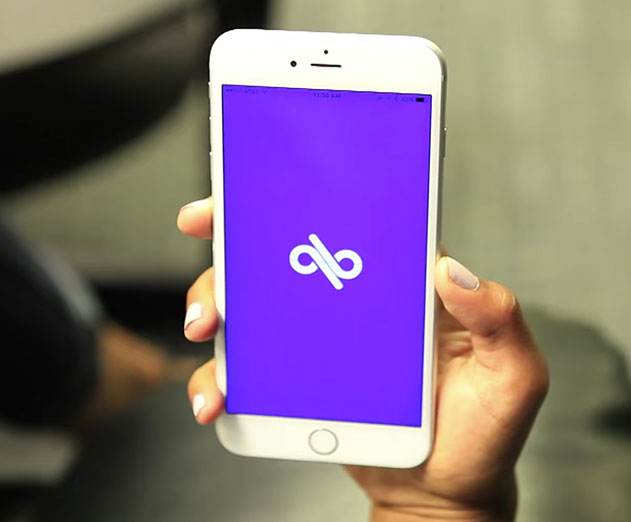 KiwiTech announces a partnership with Blingby
Friday, March 10, 2017 by Richard Harris

Imagine watching a YouTube video and moving your cursor above a person's jacket. From that simple action, a drop-down appears with information on the jacket, through which a user can click through to purchase. Or what if PM Justin Trudeau is giving a presentation in front of the 4 Seasons in Montreal, move your cursor to the hotel and information on room rentals, ...
---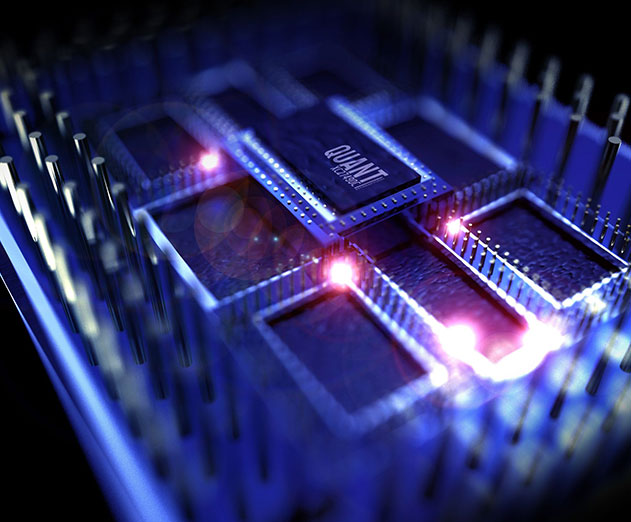 IBM is building a quantum computing system
Wednesday, March 08, 2017 by Richard Harris

IBM announced an industry-first initiative to build commercially available universal quantum computing systems. "IBM Q" quantum systems and services will be delivered via the IBM Cloud platform. While technologies that currently run on classical computers, such as Watson, can help find patterns and insights buried in vast amounts of existing data, quantum computers will...
---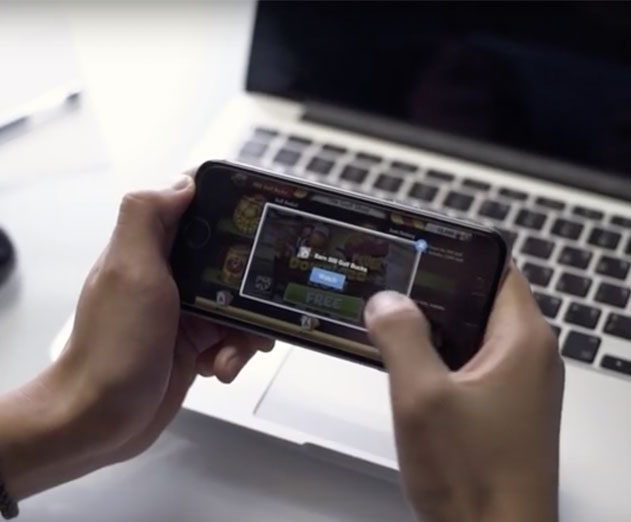 ironSource now includes AdMob in their mediation network
Tuesday, March 07, 2017 by Christian Hargrave

ironSource announced the expansion of their integration with AdMob as a network partner of their Supply Side Platform. Publishers using the ironSource Mediation SDK can now leverage AdMob as a premium demand source for rewarded video in addition to interstitials. This incrementally increases competition for their video inventory, and maximizes global fill rates and eCPM...
---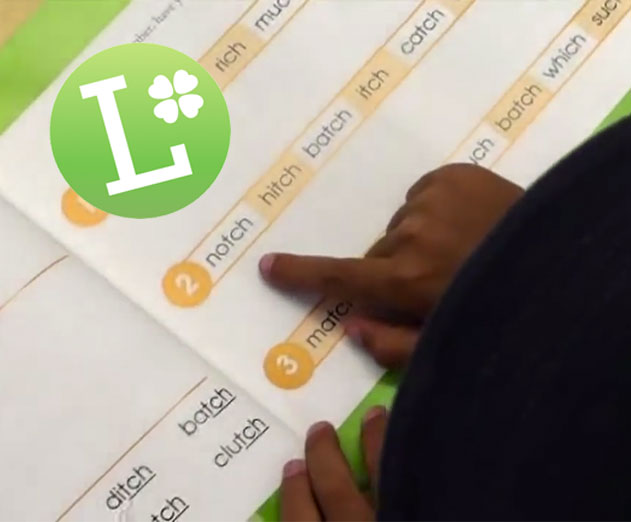 Lucktastic helps Hooked On Phonics with user engagement
Tuesday, March 07, 2017 by Michael Haynes

Hooked on Phonics believes that reading is the gateway to all learning and they focus on nurturing that thirst for knowledge with products that are fun, effective, and easy to use. That's why they've brought together a dedicated team of parents, leading educators, interactive designers, writers, and artists. Through collaboration, research, and testing, they continually...
---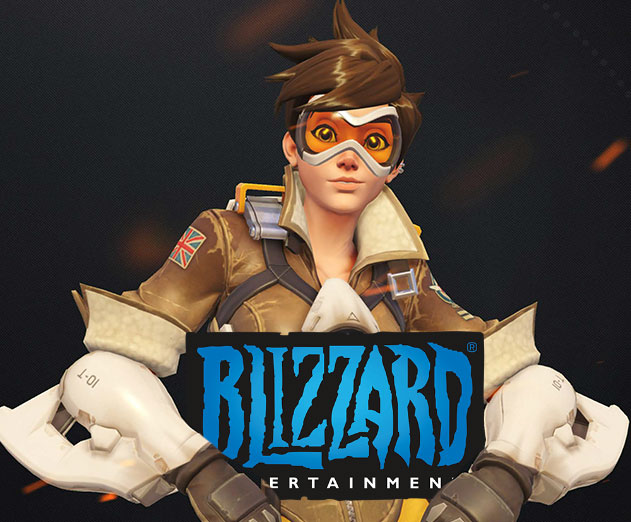 Game Developers Choice Awards game of the year goes to..
Friday, March 03, 2017 by Richard Harris

Blizzard Entertainment's popular and stylish multiplayer shooter, Overwatch, was honored with the prize for Game of the Year at this year's 17th annual Game Developers Choice Awards (GDCA) ceremony during the 2017 Game Developers Conference (GDC) at the Moscone Center in San Francisco. Overwatch's carefully calibrated balance and polished gameplay mechanics also earned ...
---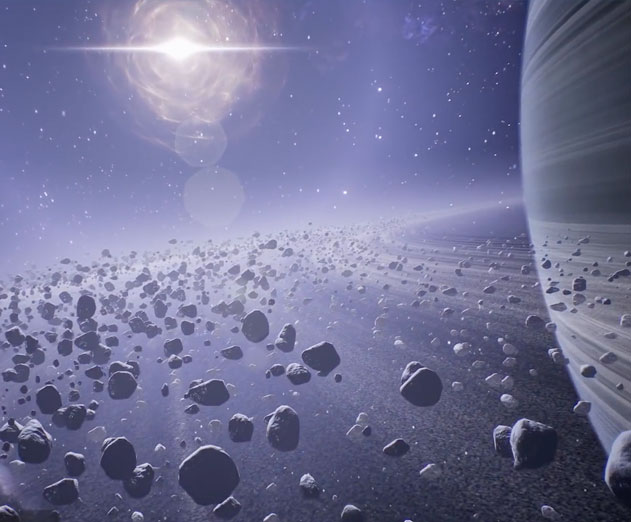 Watch the new Epic Games Unreal Engine 4 video
Thursday, March 02, 2017 by Richard Harris

The new Unreal Engine video highlights some tools such as photo-real character rendering, professional grade cinematography, high-performance VR at 90 FPS, access to the full editor in VR, lighting and editing via the Sequencer cinematic tool, flexible post-processing, Blueprint visual scripting, the visual Material Editor, GPU-accelerated particle simulations, full C++...
---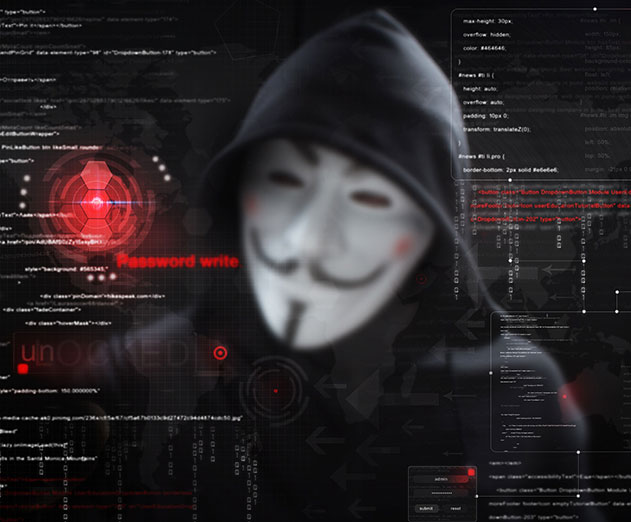 10 reasons to hide your IP address
Wednesday, March 01, 2017 by Michael Haynes

You have an IP address if you are reading this. Your IP (Internet Protocol) address is simply a series of numbers separated by dots (or octets) that represent where you are, or "what network" you are originating traffic from. Now, you might be behind a firewall - which means you have a NATed IP address, in fact all computers behind your NAT firewall will have the same p...
---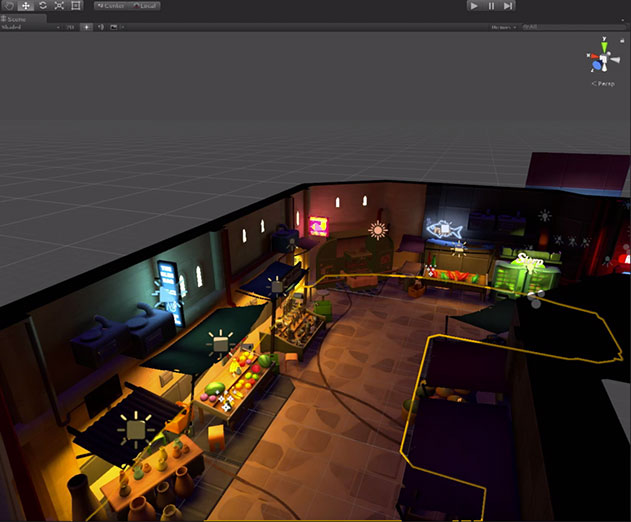 Unity 5.6 is coming, what you need to know
Wednesday, March 01, 2017 by Christian Hargrave

Unity Technologies has announced at GDC that Unity 5.6 will release on March 31, 2017, marking the final installment of Unity 5. The company also provided an early look at Unity 2017, the next generation of Unity with version 2017."The Unity 5 cycle culminating in 5.6 represents great progress in our key focus areas: graphics, performance, stability, efficiency and plat...
---
Tips for success in today's app market: A chat with Sean Galligan of Yahoo
Wednesday, March 01, 2017 by Richard Harris

As consumers continue to spend more time using mobile apps, app developers and marketers want to better understand this behavior and how to stand out in the crowd. That's why we had a chat with Sean Galligan, Vice President and Industry Lead for the technology, media and telecom categories at Yahoo to share his insights on how marketers can drive adoption of their ...
---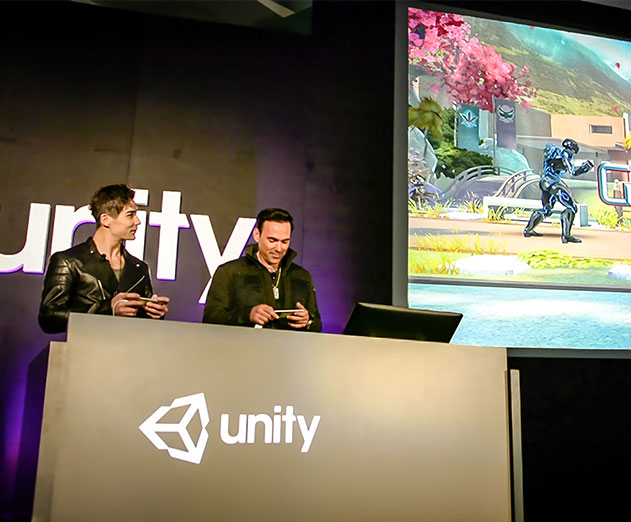 Power Rangers appear during the Unity keynote at GDC 2017
Tuesday, February 28, 2017 by Christian Hargrave

Chances are you've probably heard of (or extensively watched) the original Mighty Morphing Power Rangers. But with the new Power Rangers movie set to release on March 24, 2017, the hype has been bigger and better than it has been in a long time. Too long if you ask me.That's why I was really excited to hear a particular bit of information on a subject very near and dear...
---